Designing a home office can be exciting, but it can also be overwhelming if you don't know where to start. Thankfully, there are plenty of affordable home office wall art and wall decor items that are not only attractive but will also make your home office space more welcoming and inspiring.
2021 was the year of working from home, and – because of this – many people realized that they had to carve out a space in their home that they could use as a functional and welcoming workspace. Although some companies have started their reopening processes, working remotely has become a part of our culture now and it is doubtful that it is going away anytime soon.
But there's more to a conducive work-from-home environment than a computer, a desk, and a good chair (although those are all very important).
A home office needs to be a place where you feel inspired and motivated. If you walk into a drab space every morning, it's hard to get those creative juices flowing and stay energized as you tackle the day ahead.
Although not everyone has the luxury of creating a complete office at home, there are simple ways that you can use home office wall art or wall decor to add some unique elements to your workspace.
Today I'll be giving my tips for the best wall art and wall decor for your home office. Plus, I've included a few of my favorite pieces to help you get started.
Cube Wall Shelves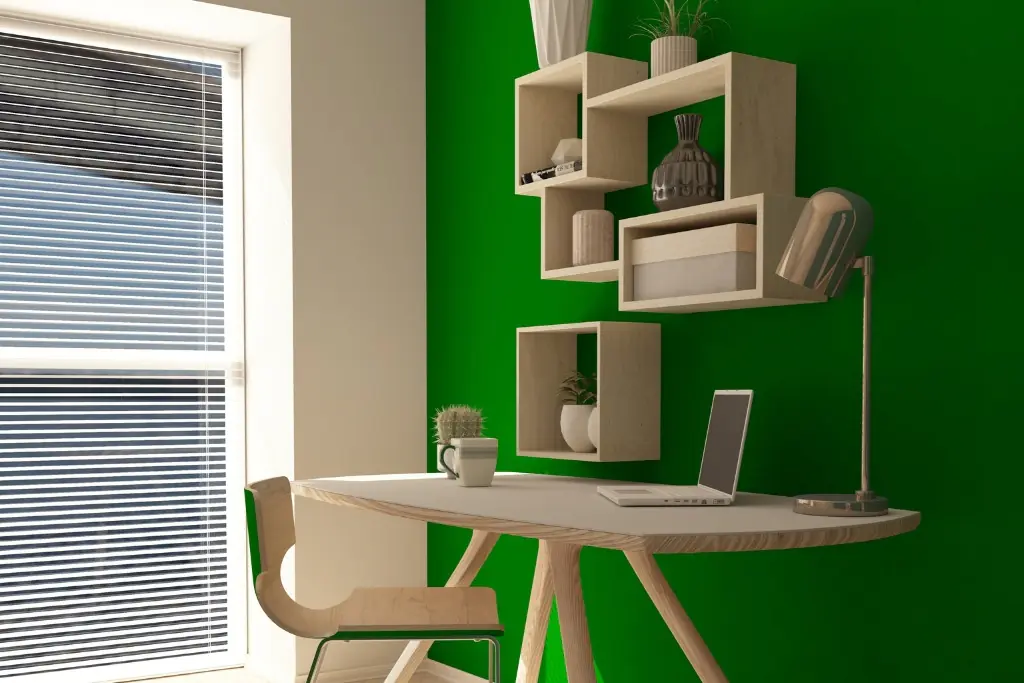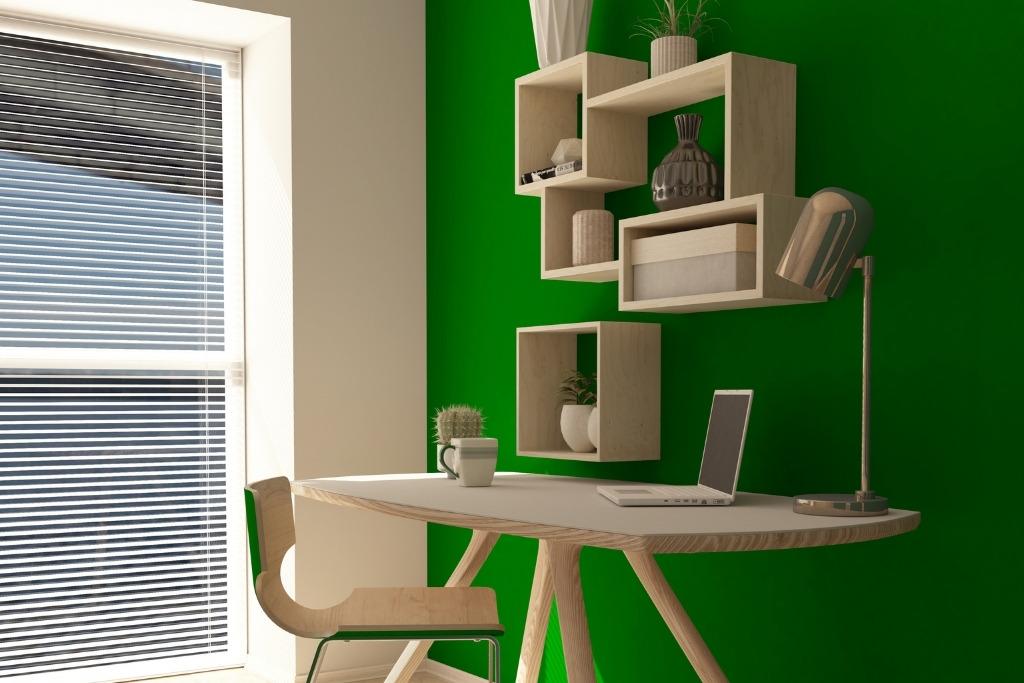 Cube wall shelves are a great way to add a modern and minimalist accent to your office walls. They can be used to hold books, decor accents, or even office supplies in a simple yet attractive way. Plus, they are fairly easy to install!
A Big, Bold Painting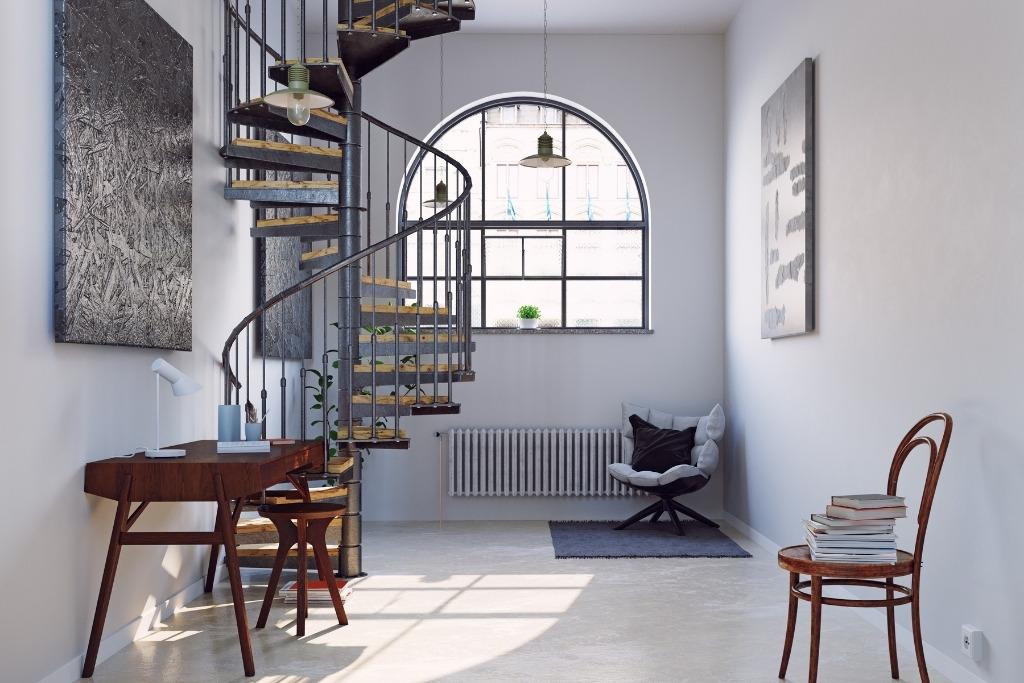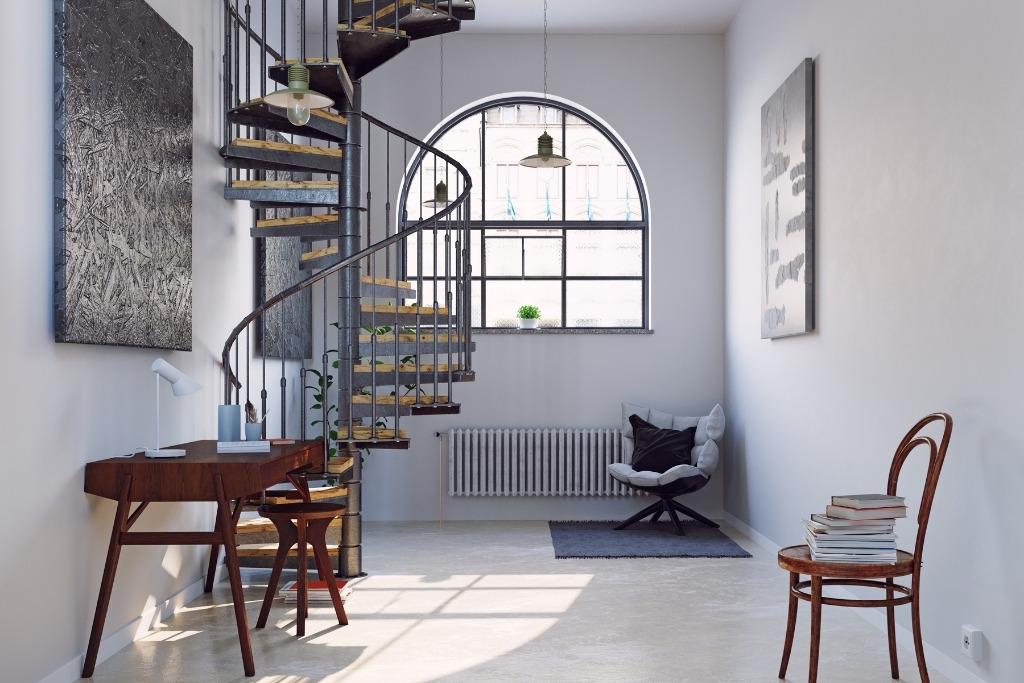 Possibly the simplest way to add some wall art to the office is by picking a painting or print that inspires you. The options are practically endless, as there are so many styles and colors to choose from. You can pick something subtle, that adds a bit of color and/or texture to the office or go with something that truly reflects your unique personality.
Wood Molding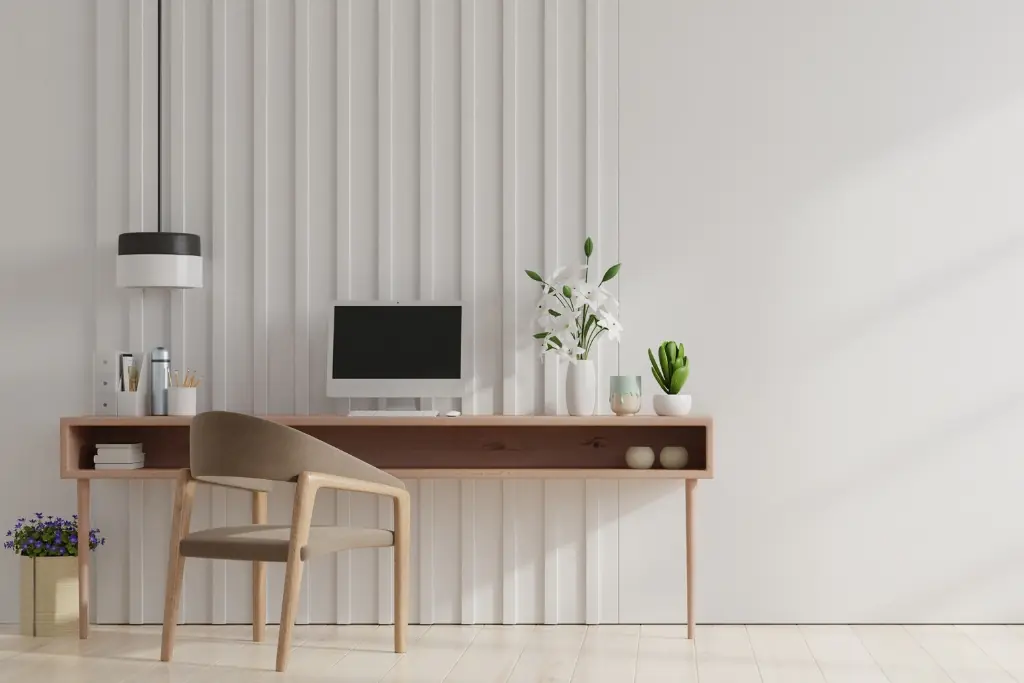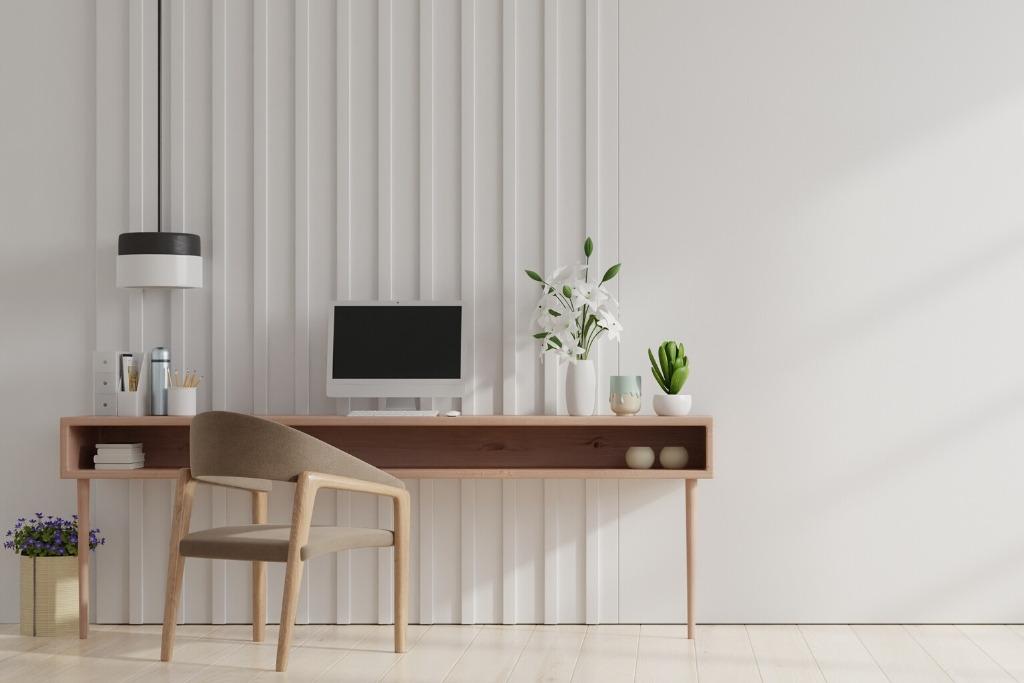 I love this idea of using strips of wood in a tone-on-tone application to create a unique but subtle backdrop for the home office space. Once you start to think through the options that are available, you'll find that there is an installation that could be perfect for your own home office. This particular version has a lovely Scandinavian feel to it that I love.
Cut Out Circles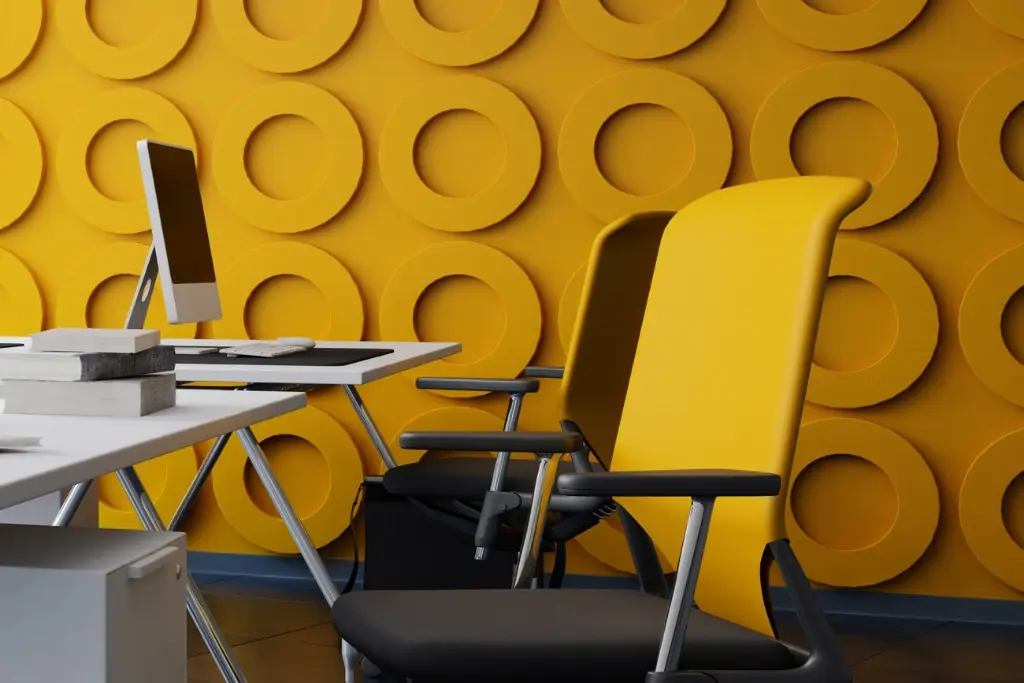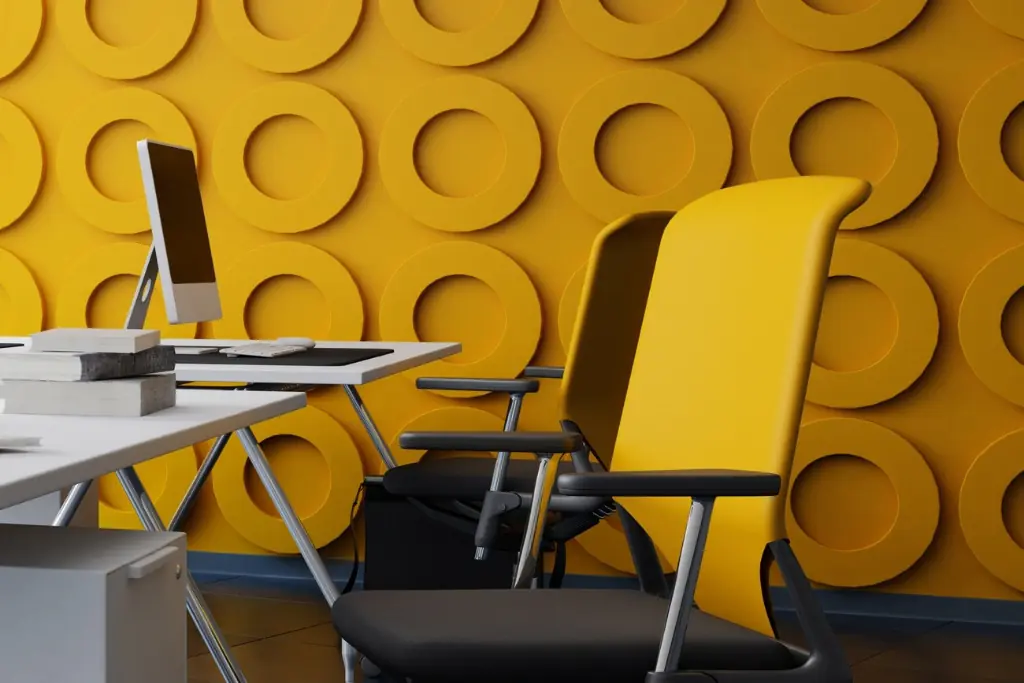 Another idea is to take some MDF circles (or any shape you like) and simply paint them the same color as the wall. Mount them in a pattern to create a complete wall installation that makes your office space really stand out.
Frame Up Your Business Goals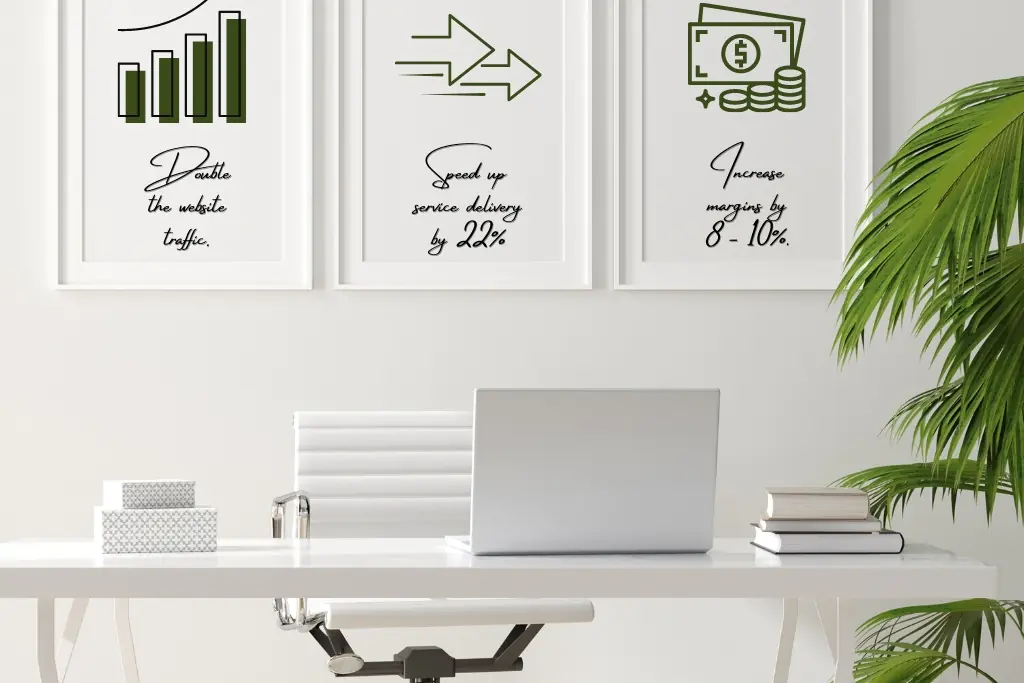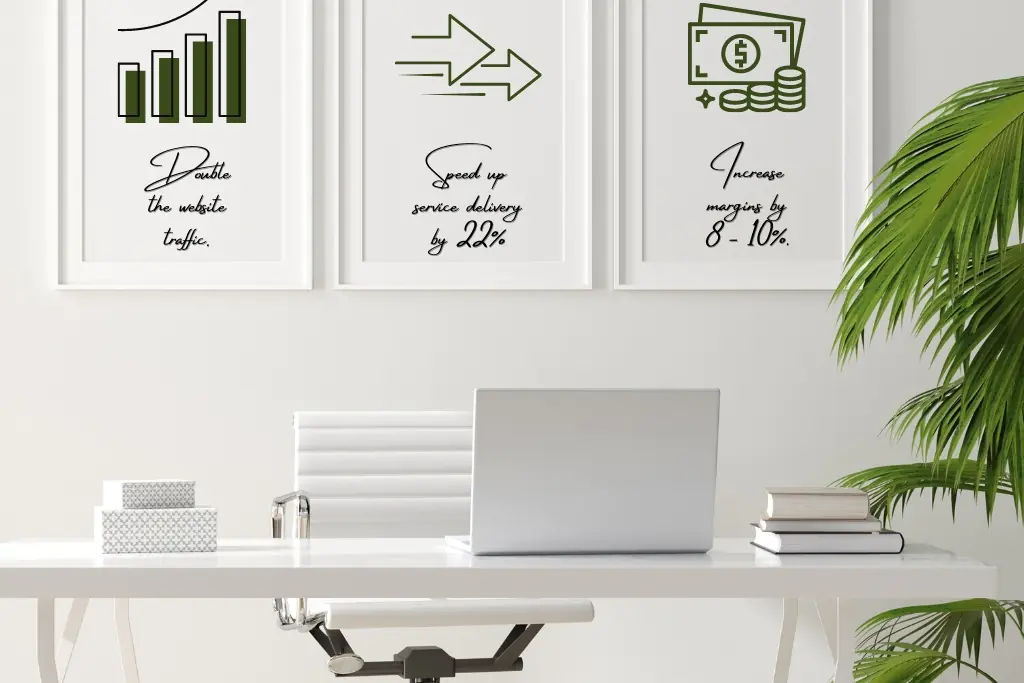 This is especially handy if you are running your own business from your home. Simply print out the 2 – 3 critical things that you need to tackle in the next year for your business to grow and hang them up in your office as a constant reminder. They don't have to be super-fancy, just something that reinforces what you have to get done. This way, you'll never forget what your core goals are.
Take a Memo – Message Board Options

A message or memo board is a handy thing to have in a home office, and what better way to add something decorative and functional to the walls. But there are several different options for creating a message board installation in your workspace.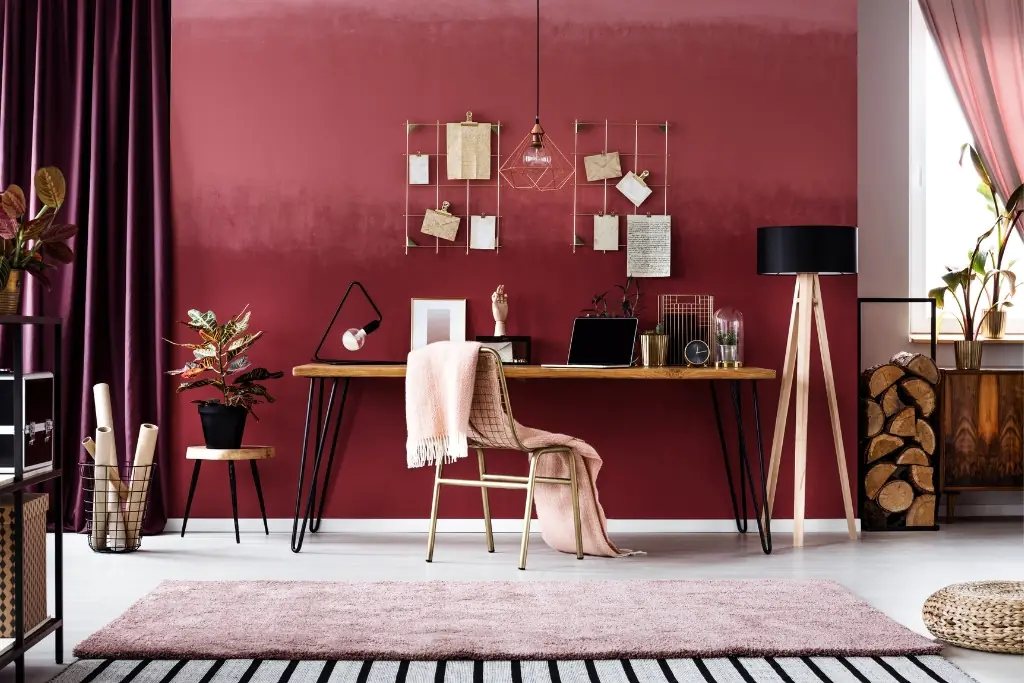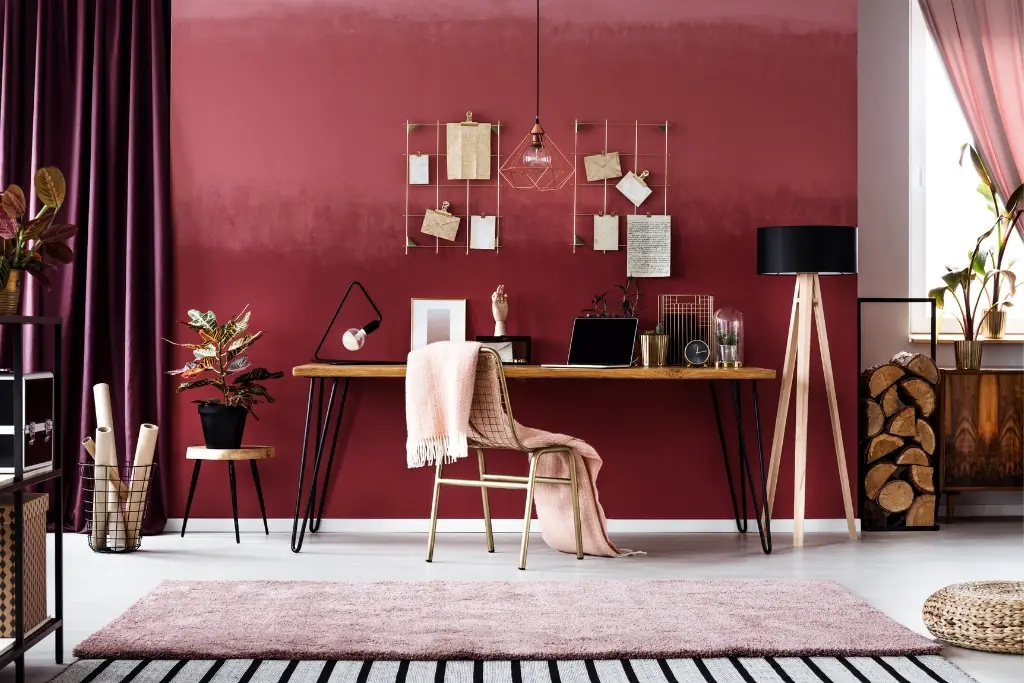 Metal Grids And Office Clips
You can create a low-profile message board by hanging some wire grids on the wall and then using a variety of metal office clips to attach important notes, letters, memos, and other items that are easy to find yet a uniquely attractive display.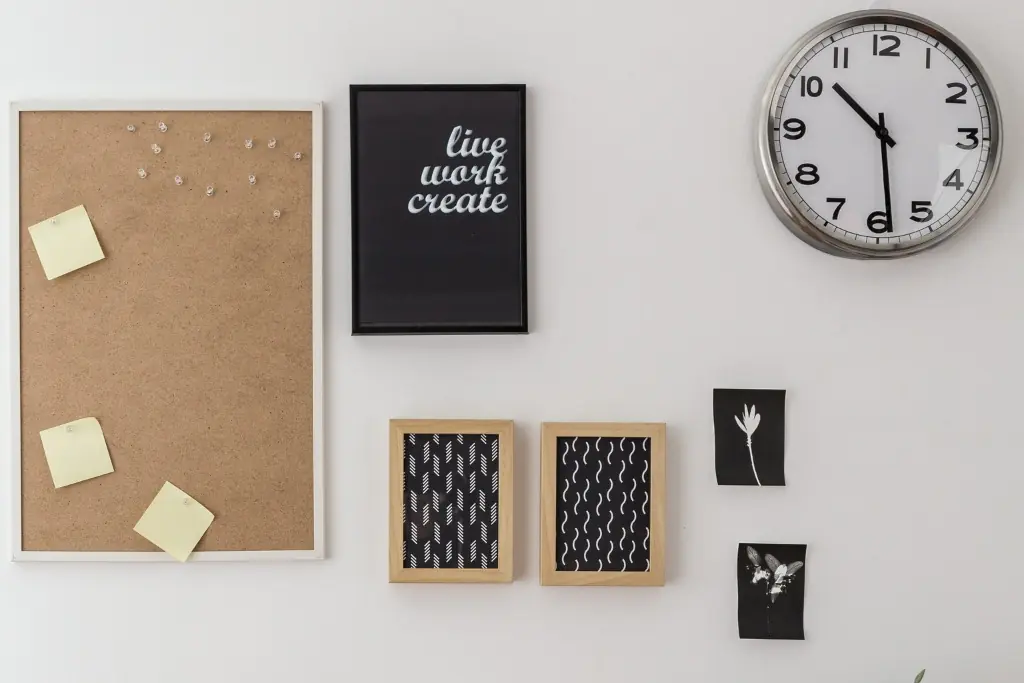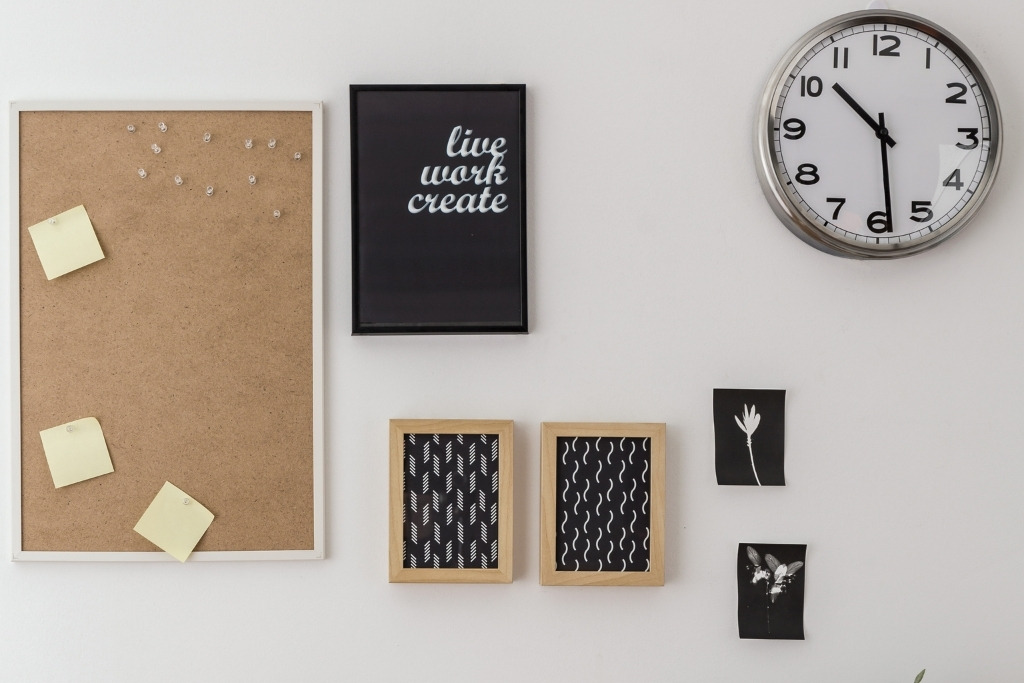 Create a Decorative Bulletin Board
Corkboards and other types of bulletin boards are a very functional item to have in your office, but they don't have to be your standard old corkboard. From decorative cork boards to unique pushpin organizers, today's bulletin boards have a lot more variety and can provide some added decor to your office wall.
---
Take these examples from our partners at Wayfair & Etsy.
---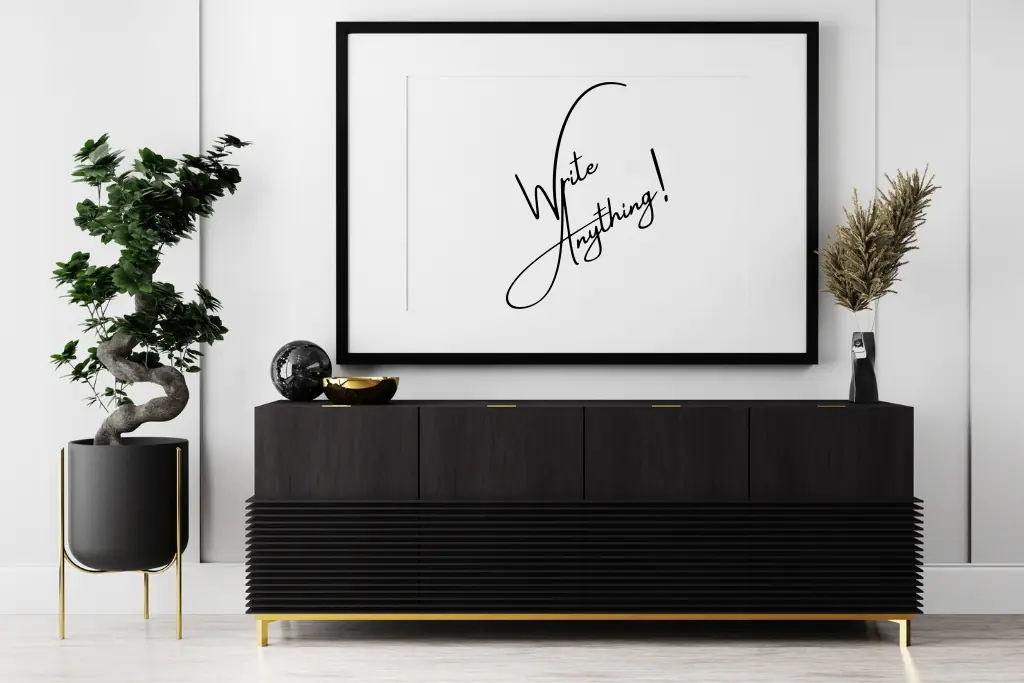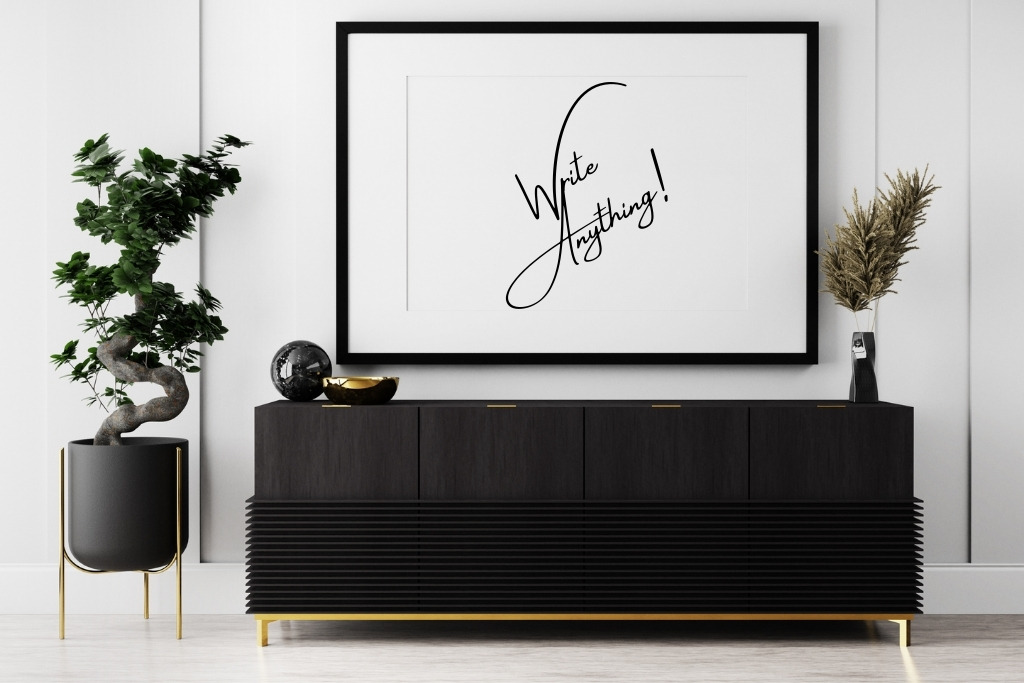 Fancy Up a Whiteboard
Whiteboards aren't what they used to be. Some aren't even white anymore! This acrylic wall calendar is perfect for adding some organization to your walls. Or you can take your traditional whiteboard and frame it with some decorative wood molding to create a unique focal point on your office wall.
---
Whether you want to buy one premade, like the examples below from our retail partners, or use them as inspiration for your own DIY decor project is completely up to you.
---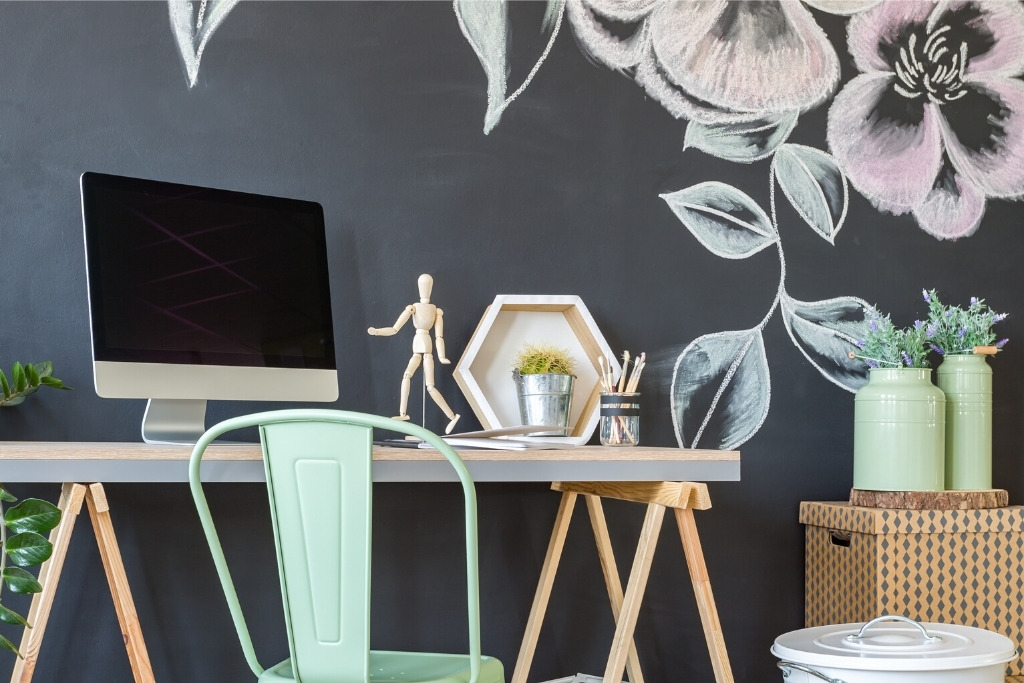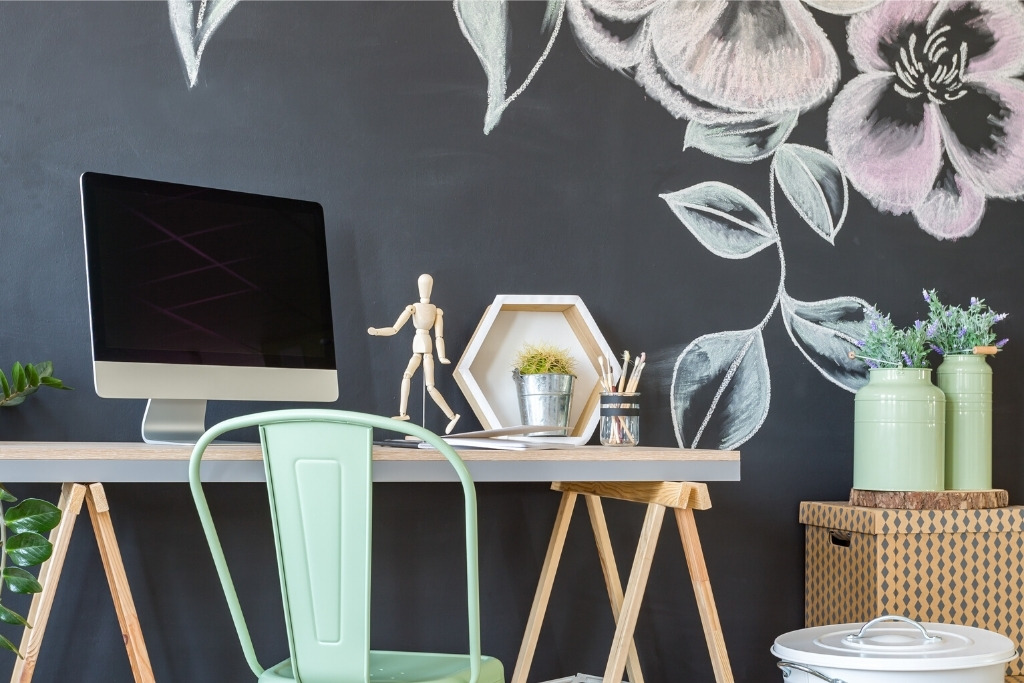 Create an attractive chalkboard
Another remarkable (get it!) idea for the home office is a chalkboard. Similar to a whiteboard (aka dry erase board) but a little bit more old school (there I go again!!). It depends on your own personal preference, whether you like working with chalk or those unique-smelling markers.

If you want to get REALLY creative, you can paint the entire wall with chalkboard paint so that you can create a new design in your office whenever you want.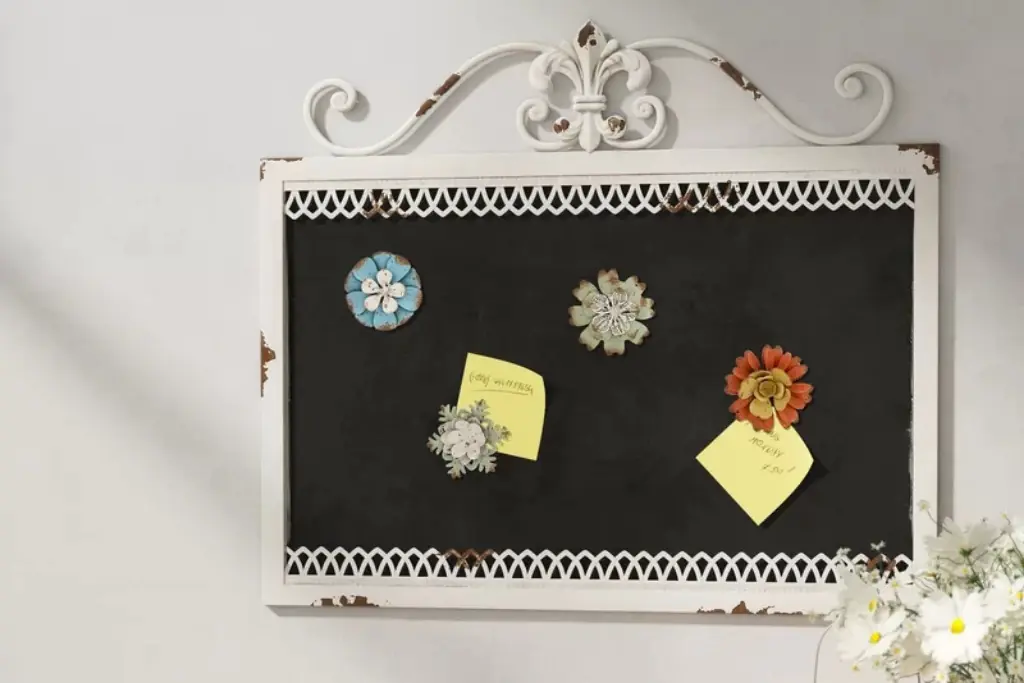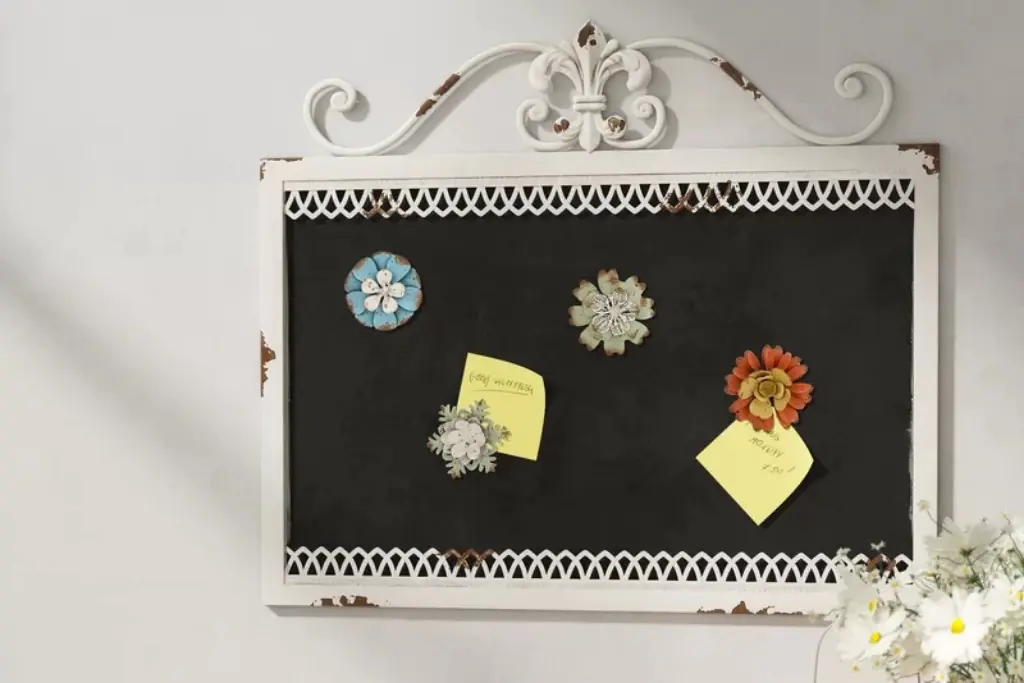 Hang a Magnetic Message Board
Accessorize your home office with a decorative metal magnet board, like this French-country-inspired magnetic wallboard from Wayfair that features a distressed white rectangular metal frame, ornate fleur-de-lis finial, scrollwork design, and four different floral magnets.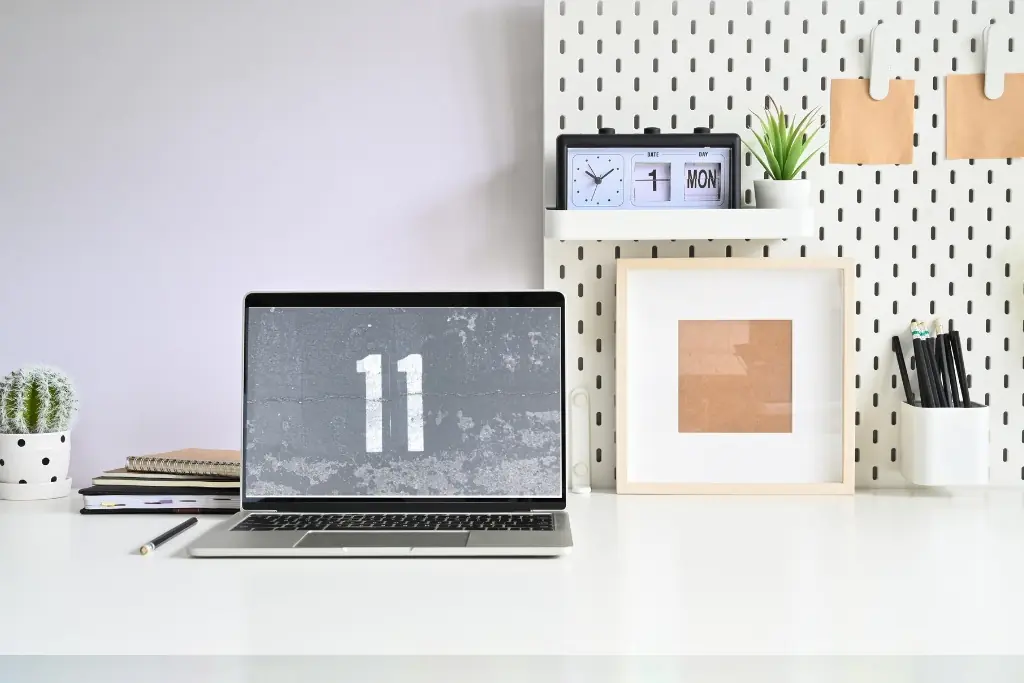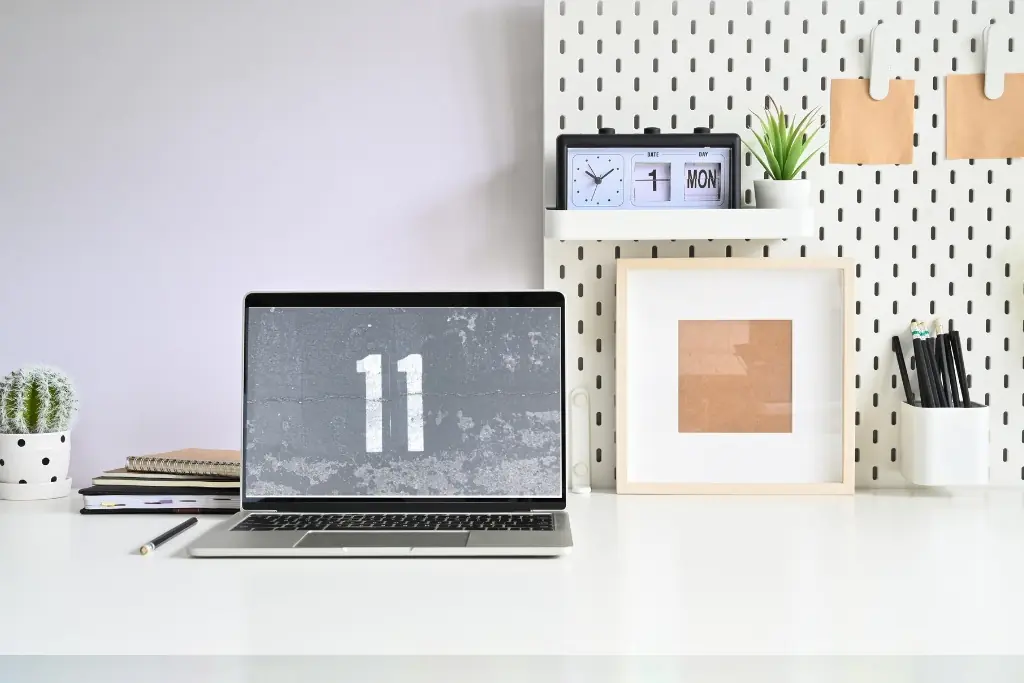 Install a Peg Board Organizer
Last, but certainly not least, there's something fun and funky about a well-designed pegboard installation in the office. The great thing about pegboards is how flexible they can be and how many different things they can hold. You can get all sorts of different attachments to hold office supplies, important notes, paper, etc.
There is a limit (somewhat) of how much weight your typical pegboard can hold – but there are plenty of options within that limit.
Display Your Brand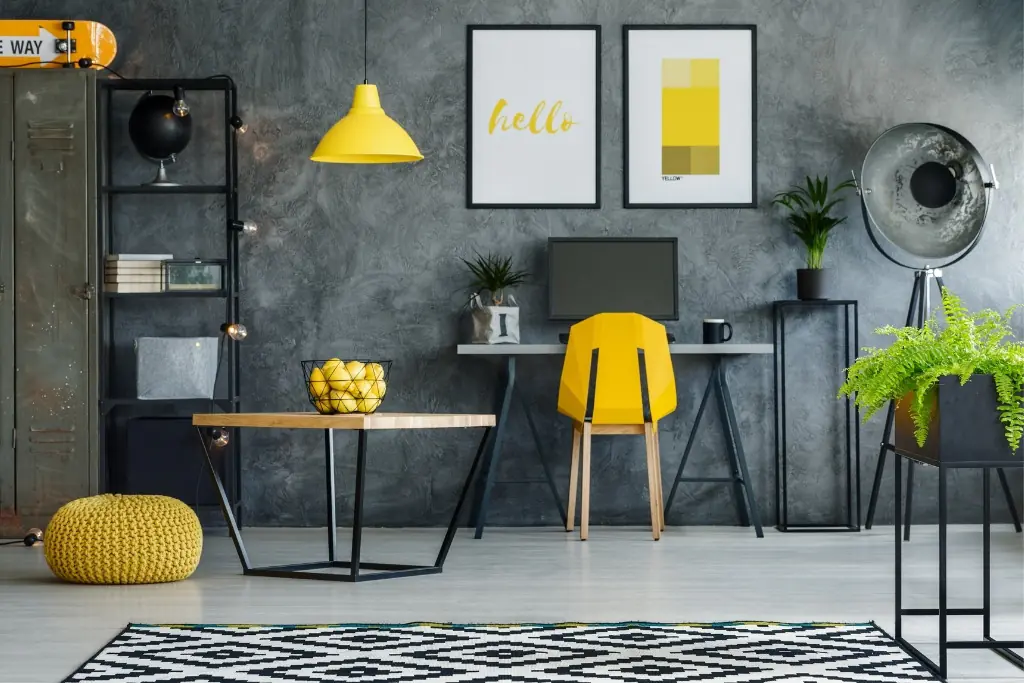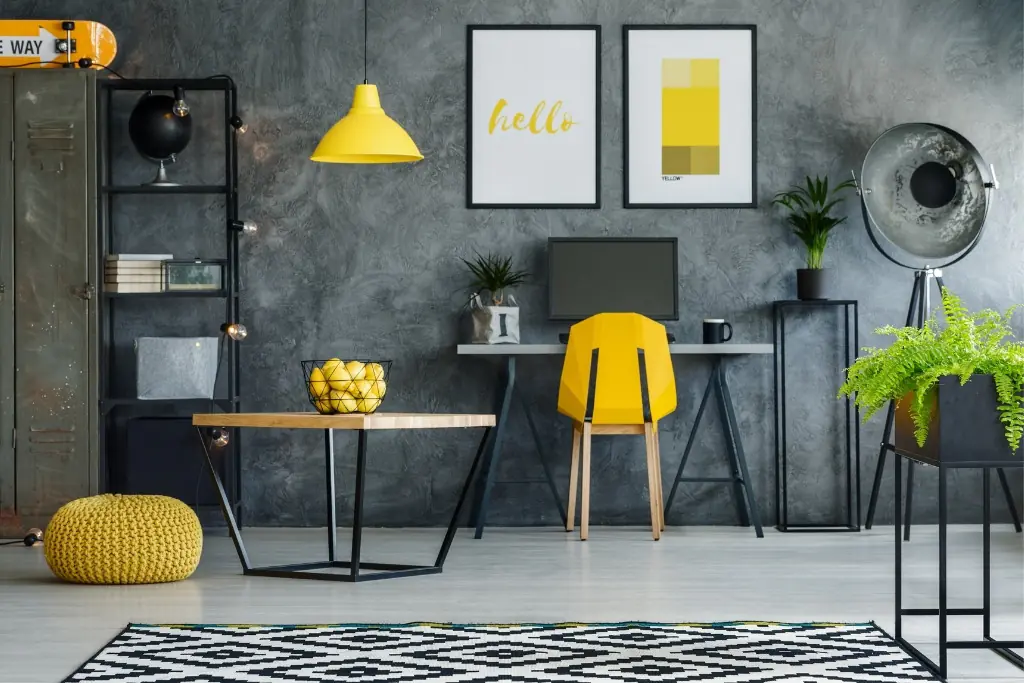 Both functional and attractive, you can frame key elements from work and hang them in your home office. For example, if you're in marketing, you could take your company's brand colors & fonts and print them on oversized paper and frame them up.

This is even better if you can pick some other decor accents, such as your desk chair or a lamp, to match!
Clocks, Clocks, and More Clocks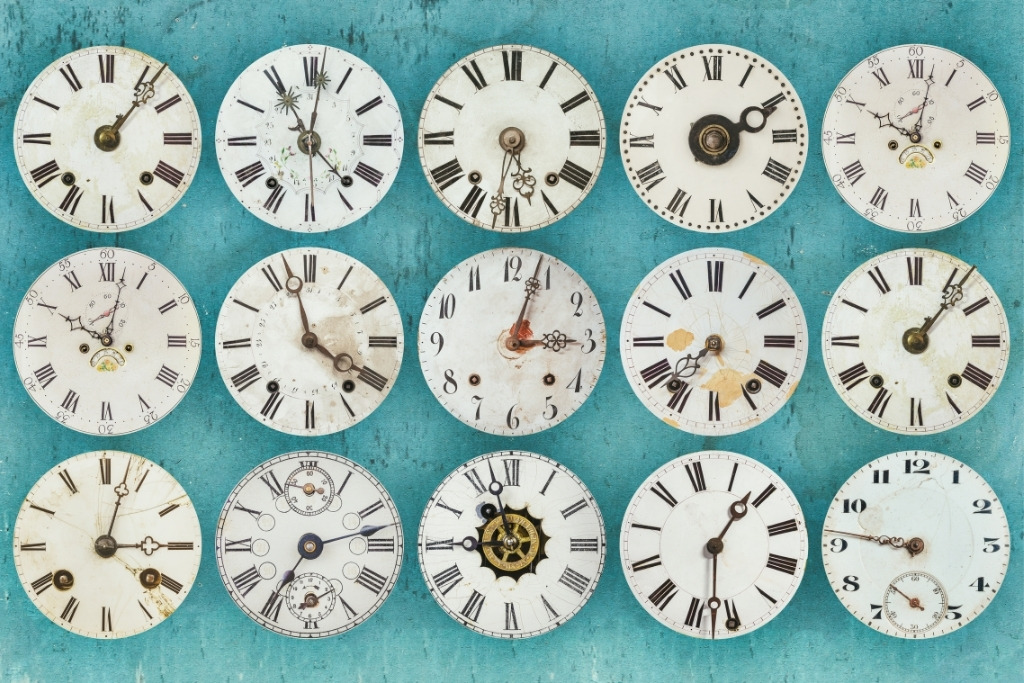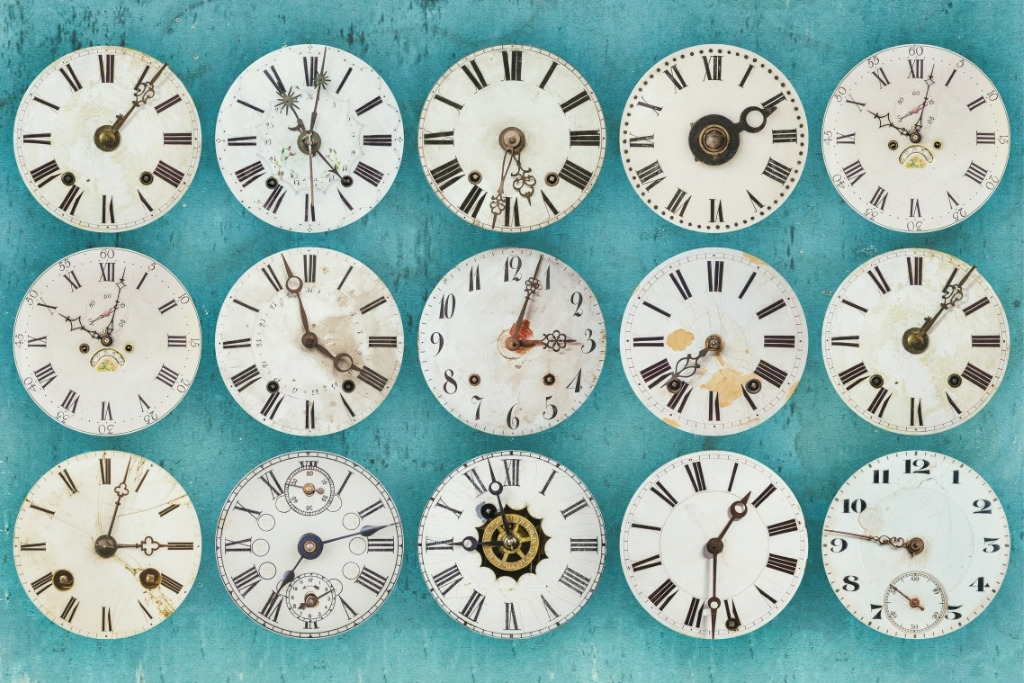 As remote workforces spread out around the world, it's handy to have a series of clocks that reflect the time zone of each member of your team. That way, you don't have to try to remember how many hours ahead or behind you they happen to be when you send them that message on Skype.
All you need to do is purchase a few clocks (they can either be all the same or you can go all eclectic if you want to and get a variety of different wall clocks) and then add a printed label under each one representing either the place or the person for that time zone.
Create a Photo Gallery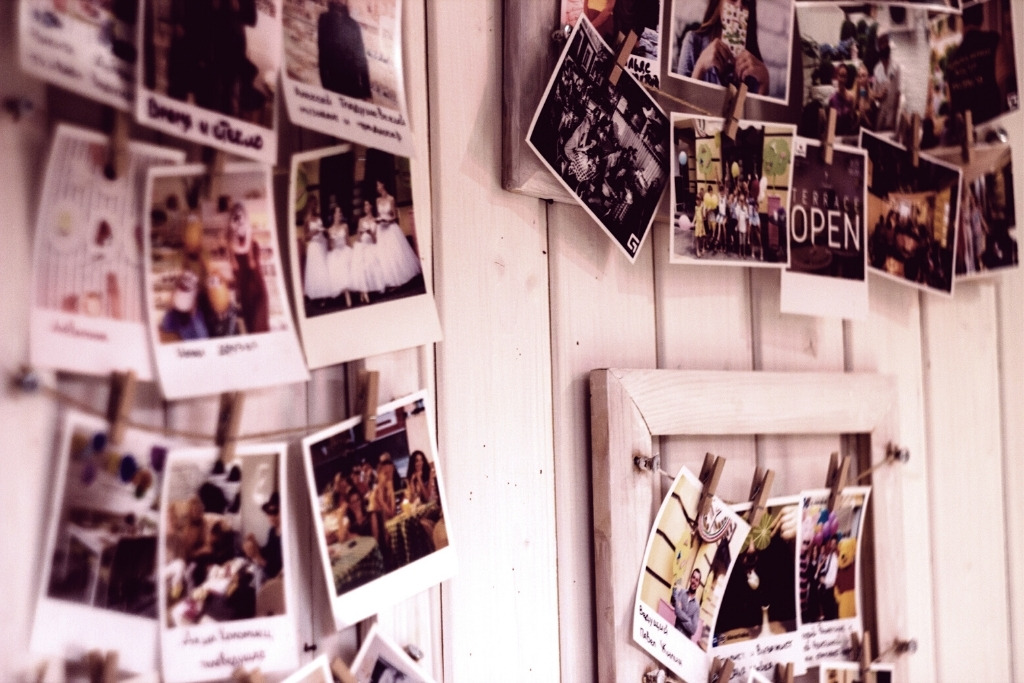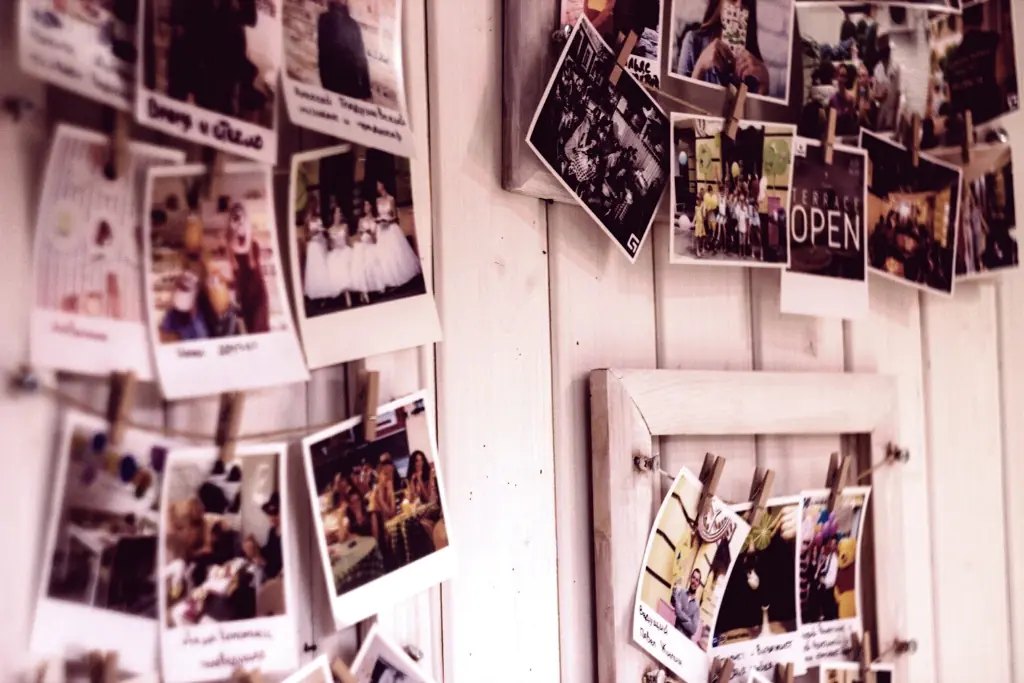 This is your space, so photos of friends and family don't have to be relegated to the corner of your desk. Remind yourself of why you slug it out day in and day out by hanging some lovely family photos in your home office.
Hang a Tapestry
A tapestry wall hanging is an excellent addition to a home office. Not only can it provide an attractive decor accent, but the acoustic benefits of a tapestry wall hanging can help dampen some of the sounds from inside and outside the office space.
This is especially handy when you are not the only one occupying the home during working hours.
I have the Ironwork tapestry in my office, and not only is it a joy to look at every day, but it also provides a very attractive background for any Zoom calls I happen to be on.
In fact, I regularly receive compliments on my wall tapestry the first time (and sometimes the second and third time) I'm on a video conference with someone. It's really easy to hang a wall tapestry, and it can make a tremendous impact on your office decor. Here are a few of the most popular tapestry wall hangings for the home office.
Motivational Wall Art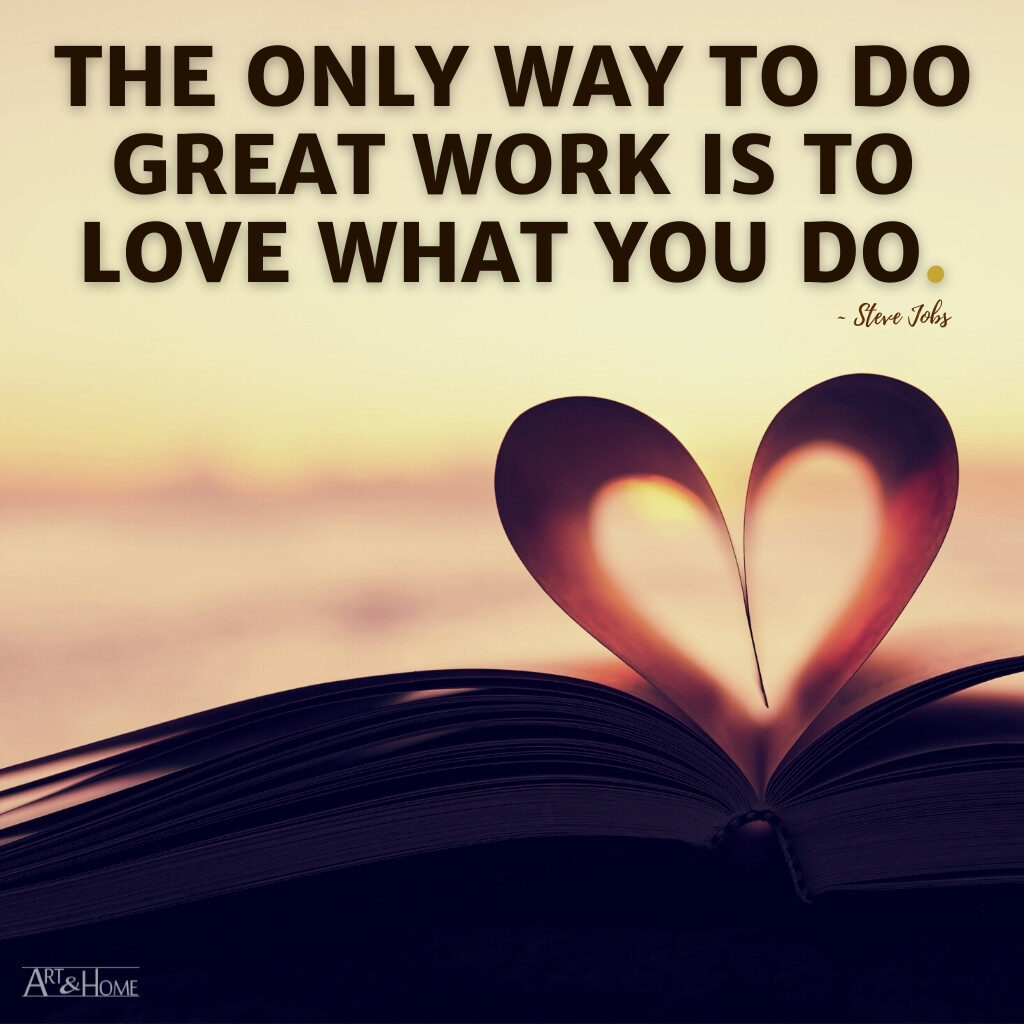 If you need something to help keep you inspired, a framed poster featuring a motivational quote could be just the ticket.
These don't have to be your corporate "Work harder" motivational posters. After all, this is your home office so you get to pick the wall art that you want to hang. There are plenty of options available, such as these from our retail partners over at Amazon. And if you purchase any of these lovely wall decor accents, you'll help fund the continued growth at Art & Home – so it's a win-win!
Reflect Your Sense of Humor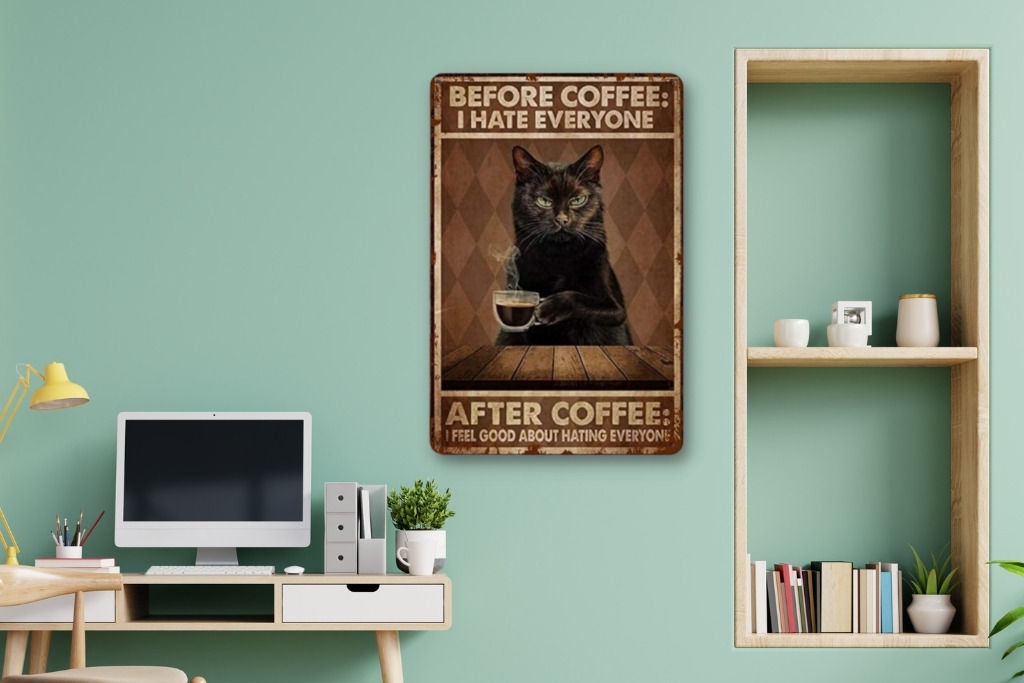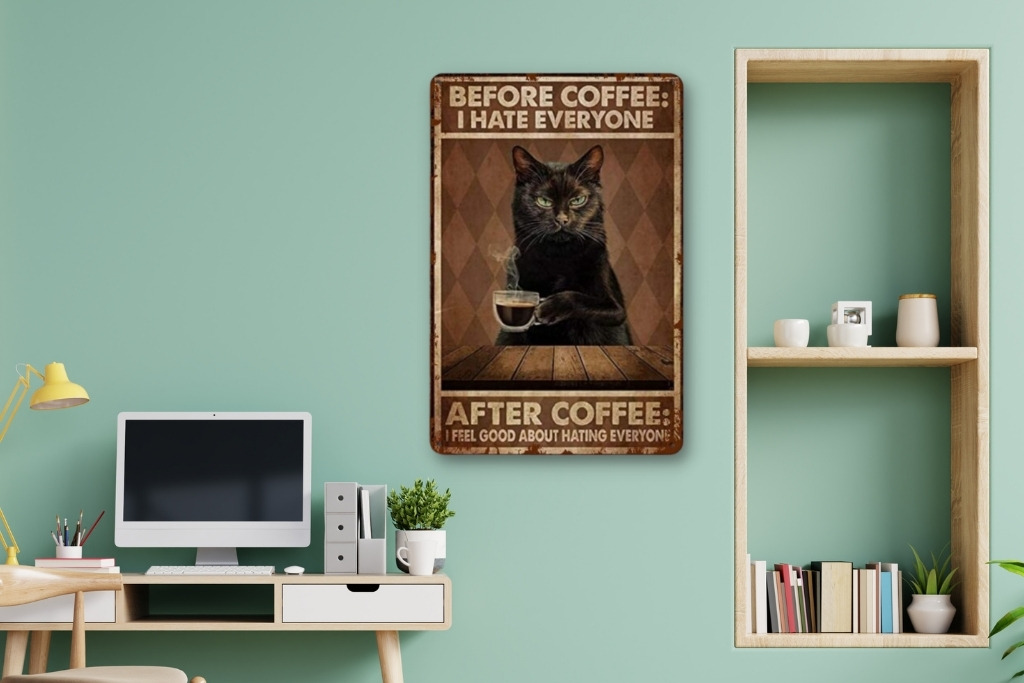 Home office wall art doesn't have to be dry and dull. You can hang some funny wall decor in your office if it will make you smile during the day. After all, it's important to maintain a positive attitude during these difficult times.
If you're worried about how your coworkers might react to your particular sense of humor, just make sure to hang it outside of the view of your Zoom camera!
Shelving with Decorative and/or Functional Accents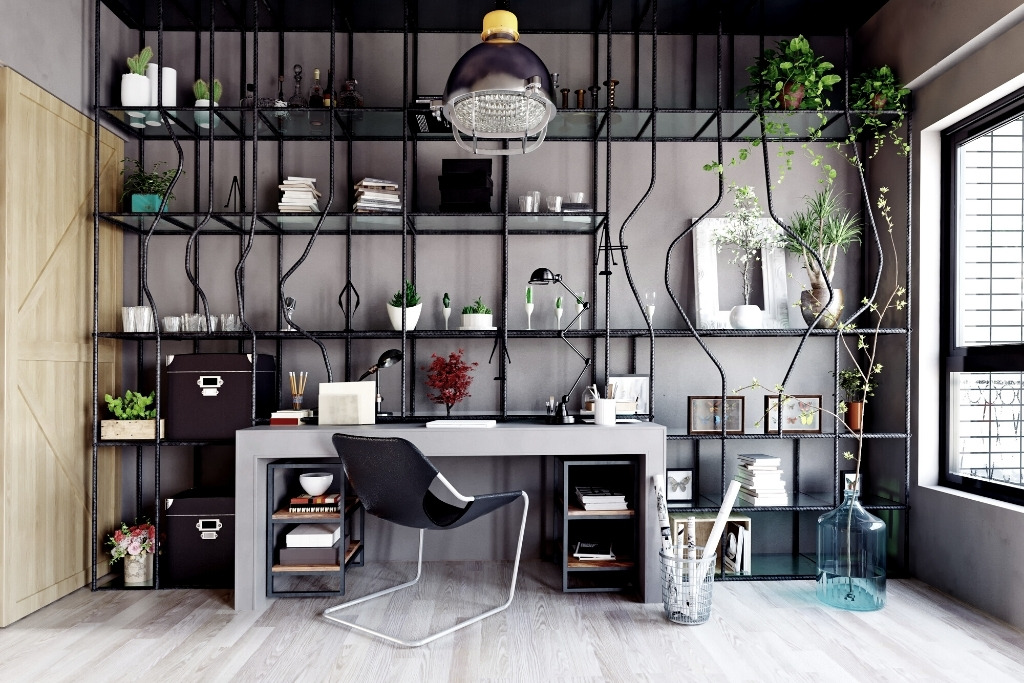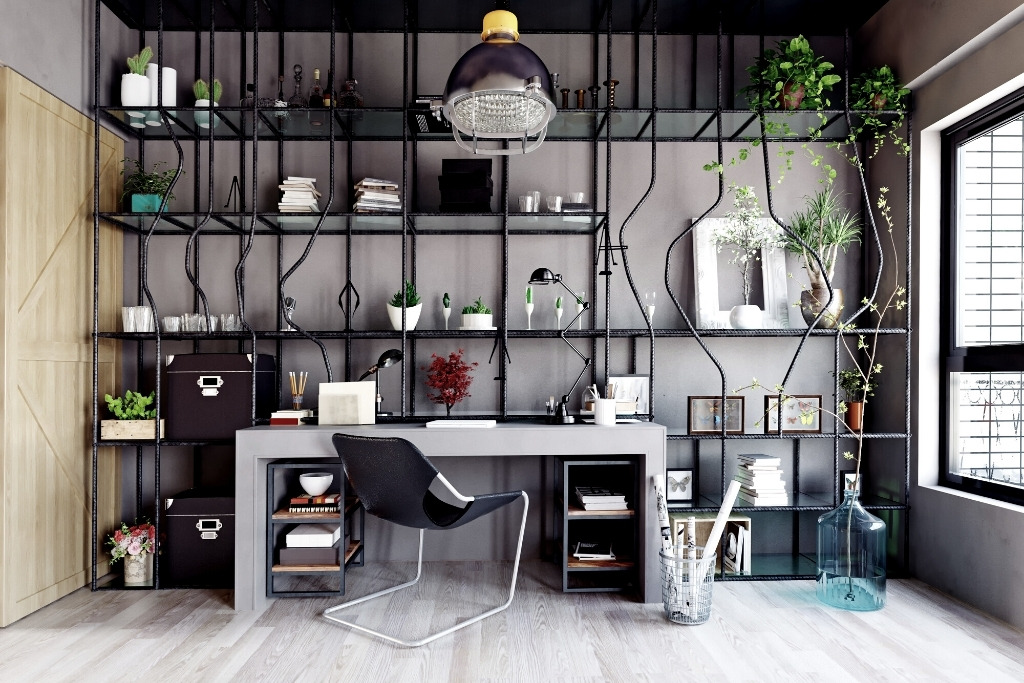 For an office, I particularly like the industrial look of DIY Pipe Shelves, as they have both a rustic look and a reflection of hard work and effort. The great thing about this particular shelving option is that there are so many different ways that you can configure your installation so that you have something truly unique on your office wall.
Decorative Storage Boxes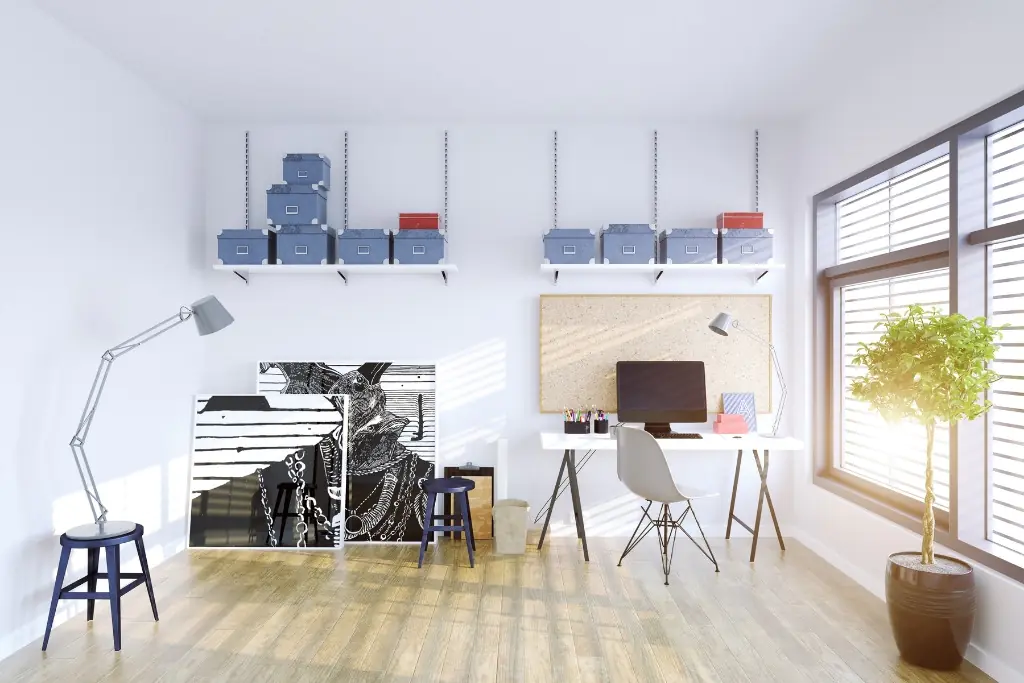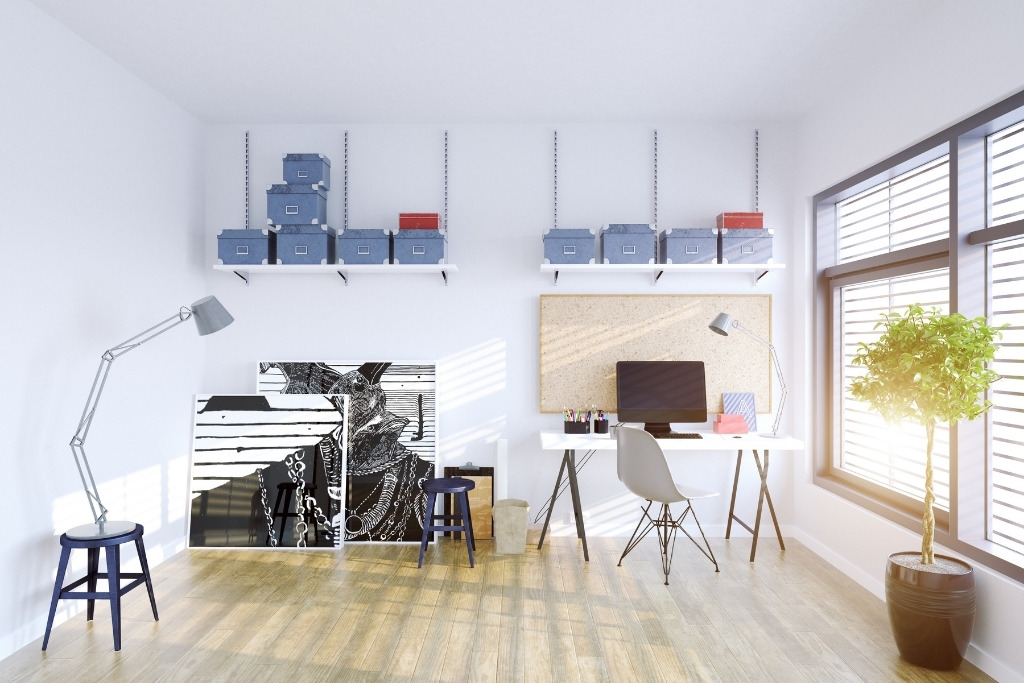 Another way to use some shelves is to fill them with decorative storage or file boxes. Again, this is a great way to get important papers out of the way to reduce clutter while creating an attractive display.
Create a Living Wall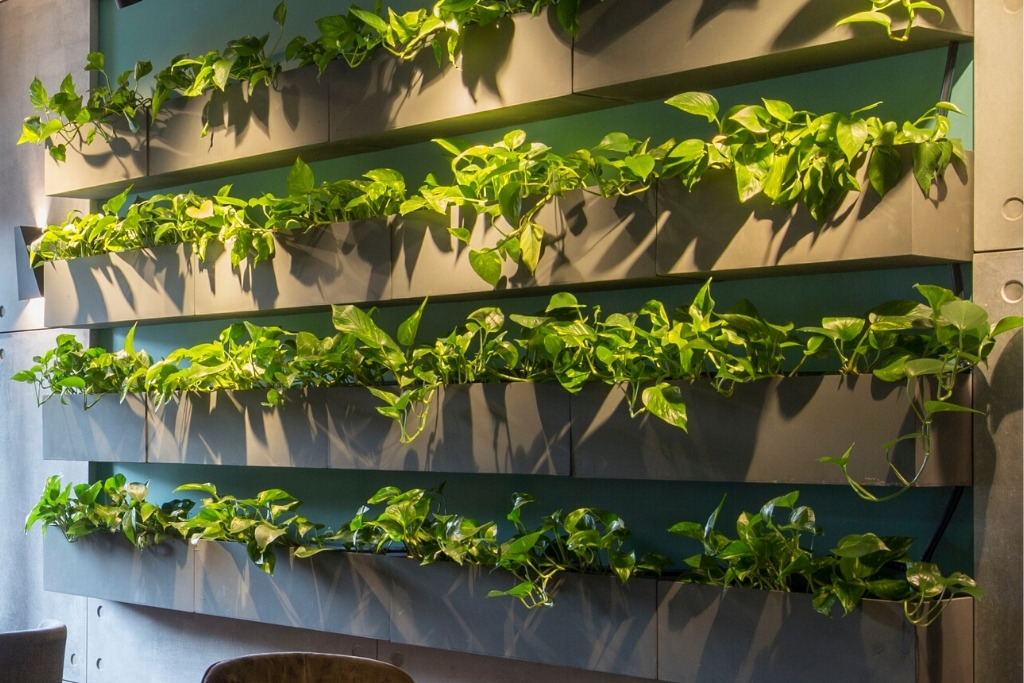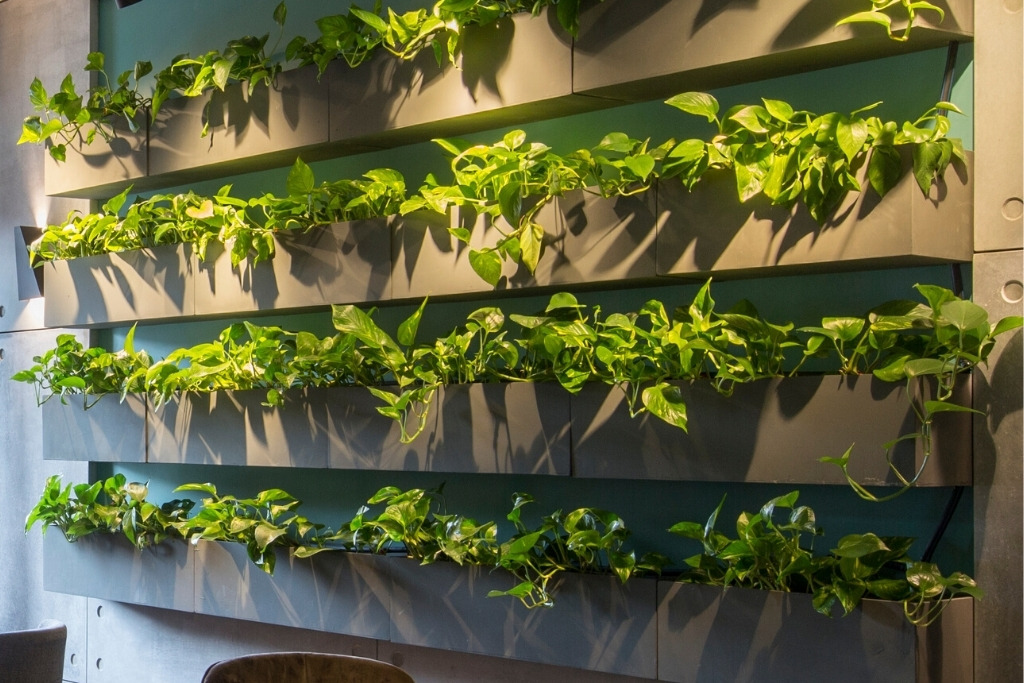 If you love houseplants, including their almost magical air-purifying capabilities, then installing a living wall is a great way to add some greenery to your home office.
What I love about this setup is that the office area is offset from the rest of the space by using a dark, recessed wall treatment.
Hanging Baskets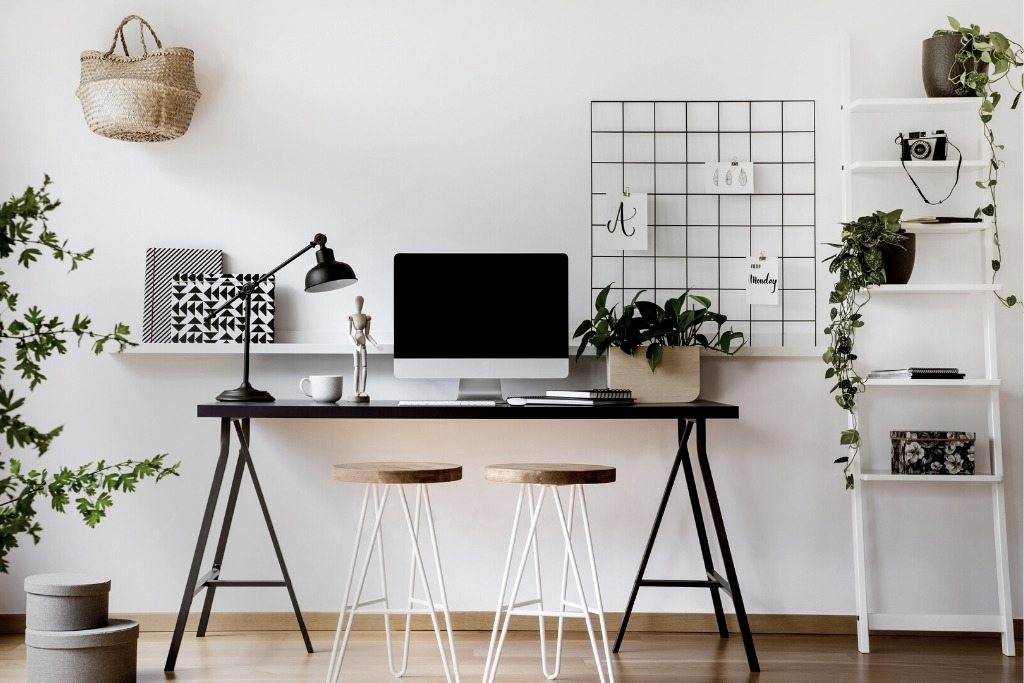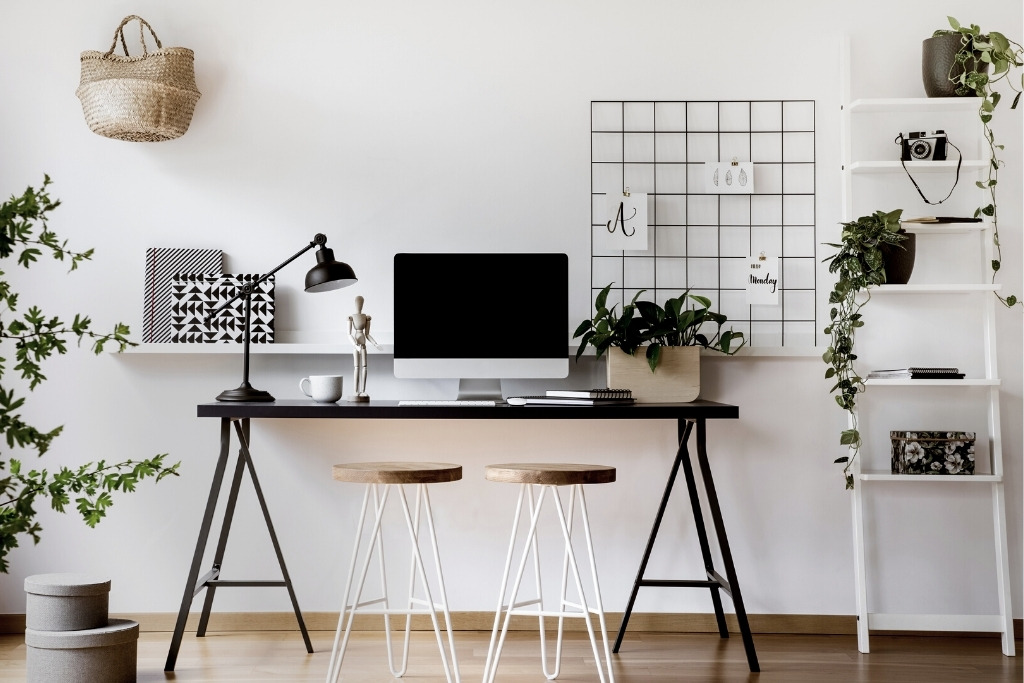 Baskets are exceptionally handy in a home office, but who says they can only be placed on flat surfaces? A unique wall treatment for the office, baskets can be hung from hooks or mounted to the wall to create decorative storage accents where you can tuck away seldom-used articles. Just be careful with the weight that you put into the baskets (depending on how sturdy the basket itself is).
String Lights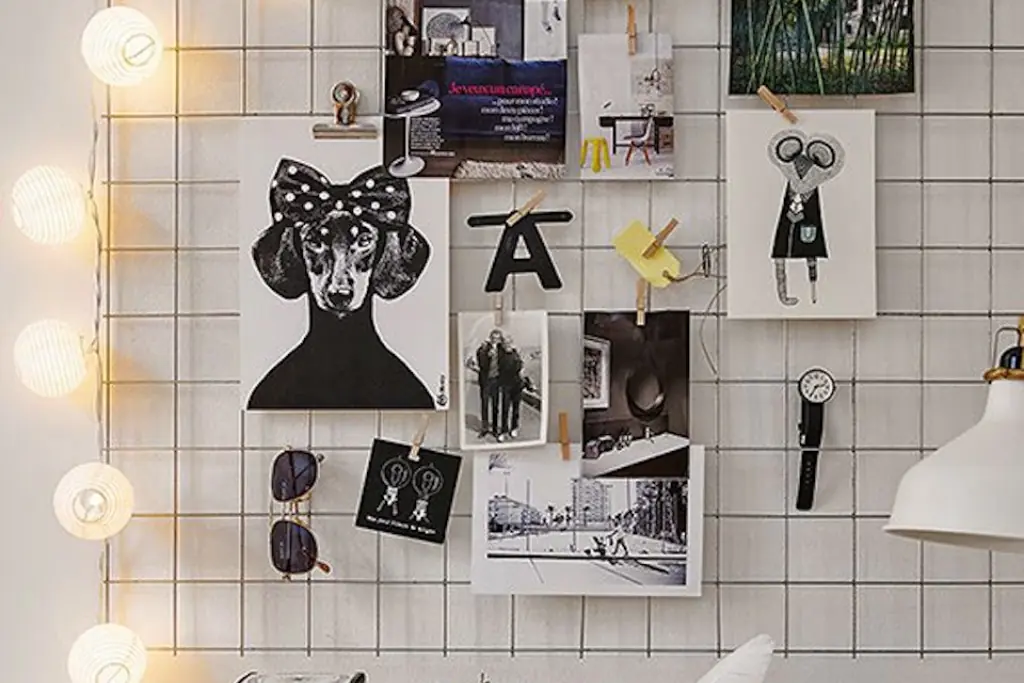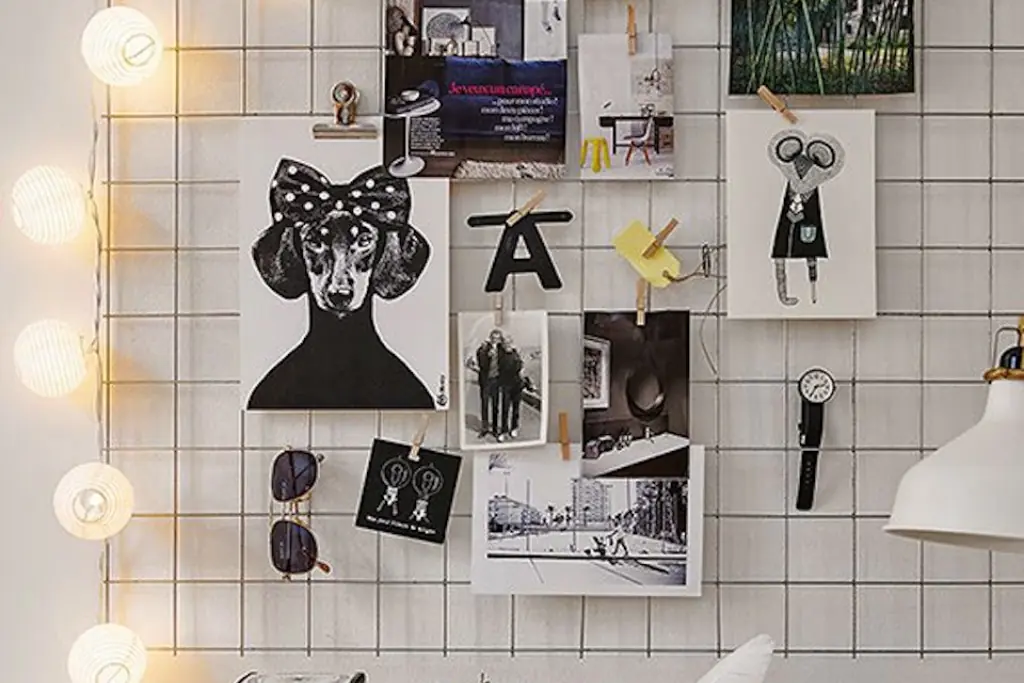 Want to add a unique touch of wall decor and some additional lighting to your home office? Try stringing up some lights to create a unique display. There is such a wide variety of string lights available now, so you can pick the right style to match your office's decor and create a nice and well-lit display that you can enjoy looking at when you're working.
Apply Some Texture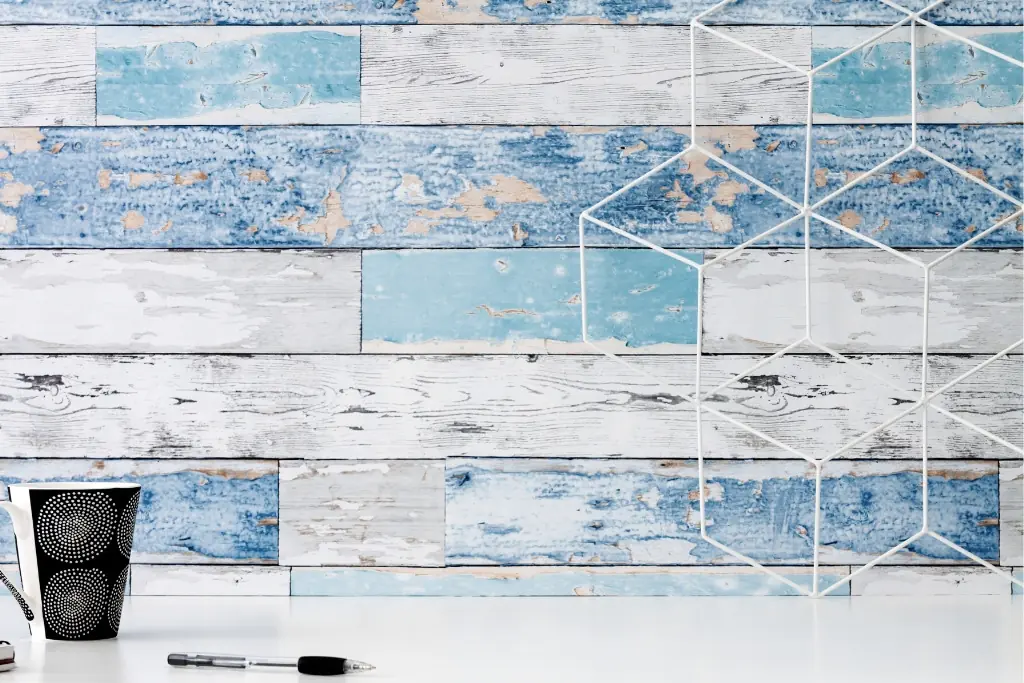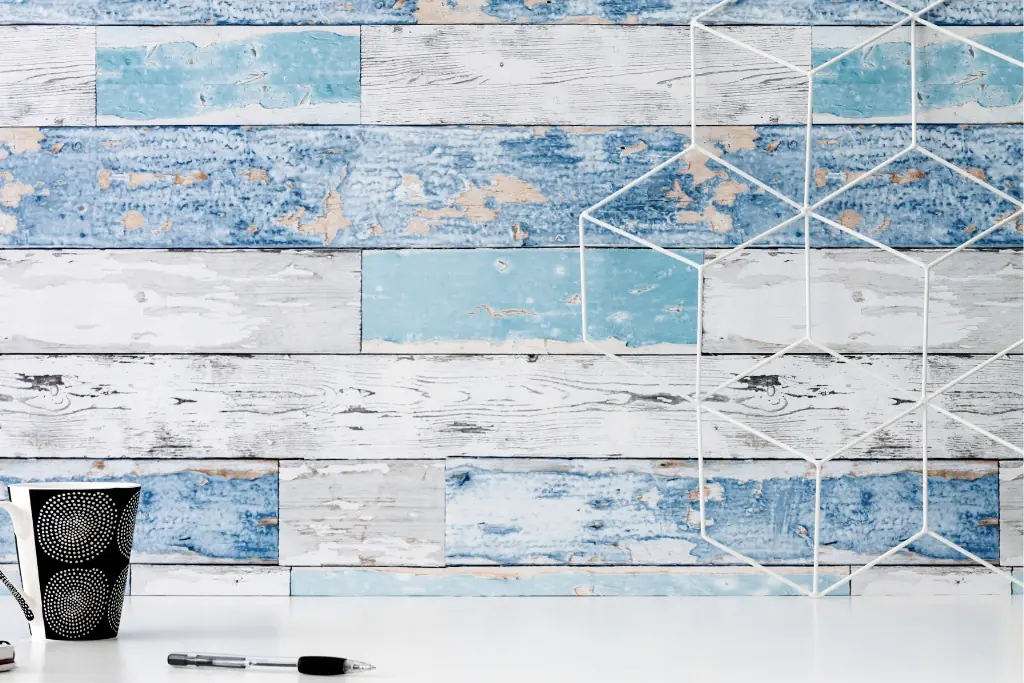 Some reclaimed wood (or wallpaper that is designed to look like reclaimed wood) can make for a unique and rustic backdrop for your workspace. The same concept can be applied to brick, straw, bamboo… whichever texture you want to have around you while you're working.
Home Office Wall Art So You Can Work In Style
As you can see, there are plenty of options when it comes to sprucing up your home office wall decor, including your classic pieces of wall art and some "off the wall" ideas that can make your workspace truly unique.
What's your favorite idea from the list above? Or is there another idea that we missed? Let us know in the comments below!