Art & Home features a mix of products that are retailed by us, through unique partnerships with extraordinary home decor manufacturers, as well as referral products that we have found at retail partners across the United States.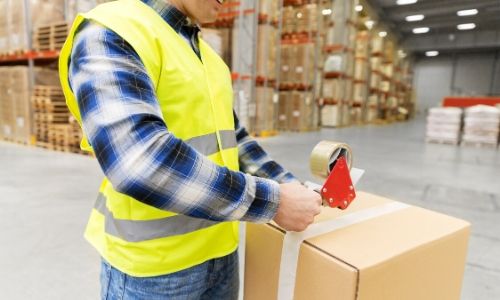 Most in-stock products ship within 2 – 5 business days of confirmed payment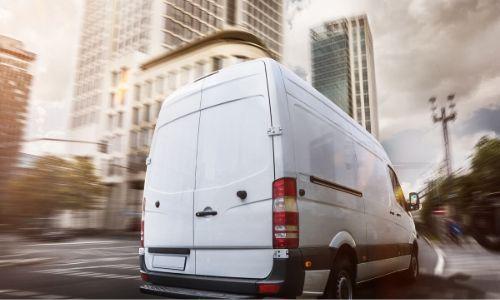 Transit can take up to 5 – 7 business days depending on the destination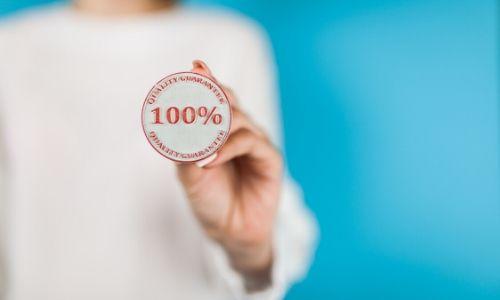 30-day return policy on all in-stock products (see full details below)
Any products sold by Art & Home through the online shopping cart are covered by the Shipping & Return policy noted below. For products that are sold through our retail partners, please refer to the site where the transaction takes place for their shipping & return policies.
SHIPPING & DELIVERY
Orders of regular stock products will normally be shipped (in transit) within 2 – 5 business days of confirmed payment unless otherwise specified on the product details page. Actual delivery can vary based on your distance from the closest stocking warehouse, so please allow for up to 2 weeks for delivery. If, for any reason, there is a delay in processing your order, you will be contacted by E-mail.
Special and Custom Order items are created to order, and can take 4 – 6 weeks for delivery. Special Order items are noted as such on the product page, and include personalized items, selected wrought iron decor products, and stained glass items. These products may require a longer than normal shipping and delivery time due to their custom nature.
Items damaged in transit MUST be reported to our office within 48 hours of delivery. Please keep all original packaging, as it may be needed as part of the damage claim.
All products are warehoused within the U.S., therefore Canadian and International customers will be responsible for any and all customs, duties, taxes and brokerage charges, which will be billed COD upon delivery by the carrier.
Unfortunately, we cannot ship most products to P.O. boxes, APO addresses. Remote locations may require additional shipping costs.
FREE SHIPPING ELIGIBILITY
Order over $100 of eligible products and receive FREE SHIPPING within the contiguous United States.
Order over $100 of eligible products to enjoy free shipping on those products
Due to their fragile nature, all stained glass windows and lighting products are excluded from the free shipping promotion even if the cart total exceeds the minimum order amount
This policy only applies to products retailed directly by Art & Home (indicated by the Add to Cart button & checkout functionality). For any products that showcase the "Unlock Current Deal" button, please refer to the shipping policies at the respective retailers
If one or more items in an order that is eligible for Free Shipping are returned, shipping fees will be deducated from the refund if the revised order total drops below the Free Shipping threshold.
RETURNS & EXCHANGES
Your satisfaction is very important to us, so we will strive to make every order right.
All of our regular stock products come with a 30-Day Money Back Guarantee, unless otherwise noted on the product details page.
Certain Custom or Special Order products, including personalized & custom items, have a limited, defective or damaged exchange only policy, see below for details.
Tapestry Wall Hangings and Metal Wall Art, although Special Order Items, are eligible for return under the normal return policy (see below for full details).
Items damaged in transit MUST be reported to us within 48 hours, see below for details.
For regular stock products, simply contact us for instructions on how to return your purchase within 30 days of receipt for a full refund of the original purchase price.
Each return will require a Return Authorization Number to ensure that your refund or exchange is processed in a timely fashion. Returns received without a Return Authorization Number will not be accepted.

Please contact our customer service department at mailbox (at) artandhome.net before returning any items or by using our online customer service contact form.
The customer is responsible for shipping items back to the location noted on the Return Authorization documents. Outbound shipping and handling charges from the original order are non-refundable.
In the case of partial order returns, please note that if your order qualified for Free Shipping based on multiple products and the return reduces your remaining order total to below the minimum order value threshold, the original outbound shipping estimate will be deducted from the refund.
SPECIAL & CUSTOM ORDER EXCHANGE POLICY:
Most Special and Custom order items are covered by a damaged / defective item exchange policy only, and are not included in our Money Back Guarantee.

These products include:
All Personalized Items
All Stained Glass products, including lamps and stained glass windows or panels. Please note that all images provided for stained glass products should only be used for a general representation of the product. Due to the handcrafted nature of these products, natural color & design variations will occur and are not considered product defects.
PERSONALIZED ITEM REPLACEMENT POLICY:
If a personalized item is incorrectly processed, a replacement will be shipped to you at no additional cost.
However, please note that if items are personalized incorrectly based on incorrect information being provided, these are non-refundable and cannot be returned nor exchanged. Please double-check your personal message before sending your order.
All returns and exchanges are subject to the following terms and conditions:
Unless the item is being returned for an exchange due to a defect, it must be returned unused in the original packaging. 
Shipping & Handling fees are non-refundable, and buyers are responsible for return shipping on all returns and exchanges. Items shipped with Free Shipping will have the shipping fees deducted if the return causes the order total to drop below the Free Shipping threshold.
All returns must include a Return Authorization Number, and must be returned following the instructions provided. Returns sent without proper documentation may be returned to the buyer at their expense.
PRE-ORDER POLICY
Art & Home specializes in unique and often custom-crafted products. As many custom and pre-order products are ordered and shipped direct from the manufacturer, all pre-orders placed through the site must be paid for in full at the time of purchase, unless special arrangements are made in advance. Other than custom crafted or personalized items, pre-orders may be cancelled and refunded at no charge until the item has been shipped.
Once an item is in transit, it would be covered by the return policy noted above.
DISCLAIMER AND LIMITATION OF LIABILITY
Art and Home makes no representations or warranties, either express or implied, of any kind with respect to products sold on this site. Art and Home expressly disclaims all warranties, express or implied, of any kind with respect to products sold on this site, including but not limited to, merchantability and fitness for a particular purpose. You agree that the sole and exclusive maximum liability to Art and Home arising from any product sold on this website shall be the price of the product ordered. In no event shall Art and Home, its officers, employees or other representatives be liable for special, indirect, consequential, or punitive damages related to products sold.