Beyond their visual beauty, tapestry fabric wall hangings also provide acoustic benefits by dampening the sound in a room. Any kind of fabric wall hanging will help absorb sounds, but a woven tapestry also creates a gorgeous visual focal point.
Have you ever walked into a completely empty room? I mean completely empty, down to the hardwood or tile floors? You can hear how different a room like that sounds.
Add some carpeting and some furniture, and the sound in the room changes. Noises are absorbed by the textures and echoes are softened, creating a more comfortable acoustic environment. The same theory applies to the walls.
Hanging framed art, especially art prints under glass, can increase the sounds bouncing around and echoing inside your home. I know that eco-friendly homes are all the rage right now, but echo-friendly homes… not so much.
When I was young – and broke – I managed to achieve a similar look and feel by hanging a few Ikea scatter rugs on the wall. The look was perfectly acceptable for a ramen noodle-eating college student.
However, now that I've gotten a little bit older, a little bit wiser, a little bit more sophisticated, and a little bit less broke – I have upgraded that design aesthetic to properly woven and finished tapestries. The effect of hanging fabric on the wall to help reduce noise levels remain the same, only now it's far prettier.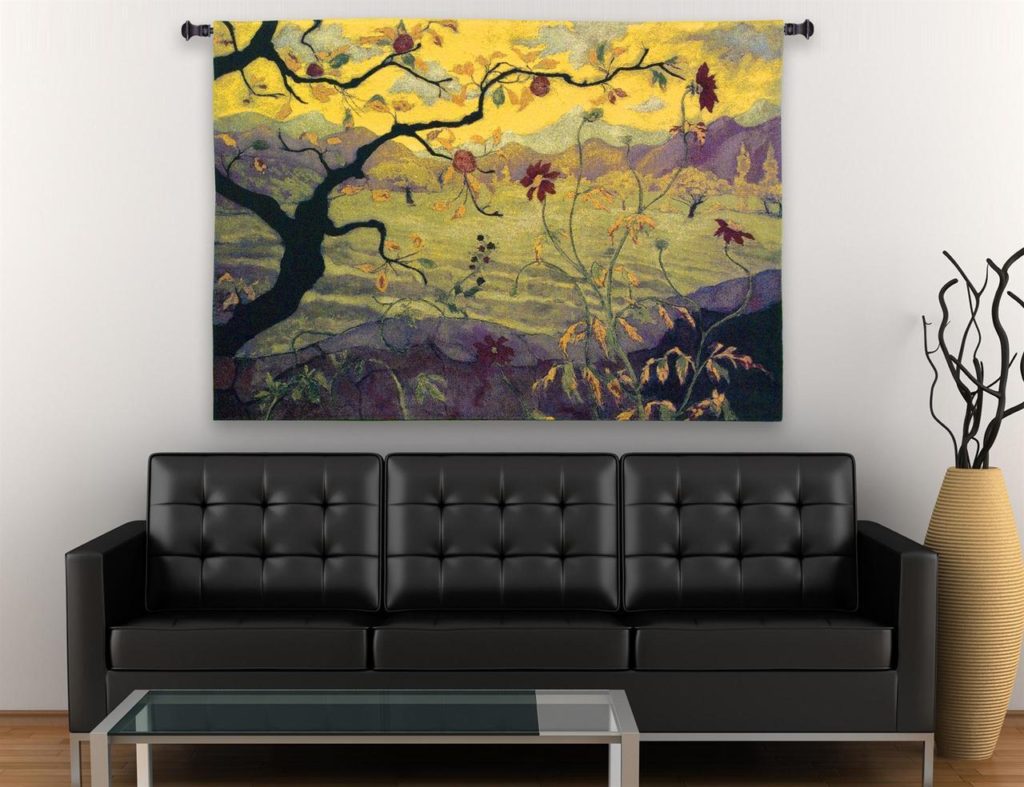 The sound-dampening features one of the key advantages that wall tapestries and other types of fabric wall hangings have over conventional wall art, including framed prints… and particularly framed prints behind glass. The woven fabrics of tapestry wall hangings act like the other fabrics in the room, reducing the reflection of sound and softening the acoustic atmosphere.
But it's more than just the acoustic benefit, fabric wall hangings provide a few unique and wonderful reasons why they should be added to any home.
Top 4 Benefits of Fabric Wall Hangings
Acoustic – The soft surface of fabric on the wall helps absorb noises rather than just bouncing them back into the room the way a hard surface will.
Decor Variety – Fabric wall hangings can provide unique textures and shapes that you simply can't find in art prints or canvas art.
Tradition – Textile art has been used in homes for centuries, providing a sense of history in your home, even if your choice of wall hanging has more of a modern appeal.
Insulation – Fabric wall hangings can be used on exterior walls to provide an attractive bit of additional insulation that helps keep your home warm and cozy, both literally and decoratively.
Tapestries can also make up for other acoustic elements that might be missing.  For example, if you have leather furniture, hardwood floors, and solid wood tables, hanging a tapestry can add a much-needed sound-absorber into the room.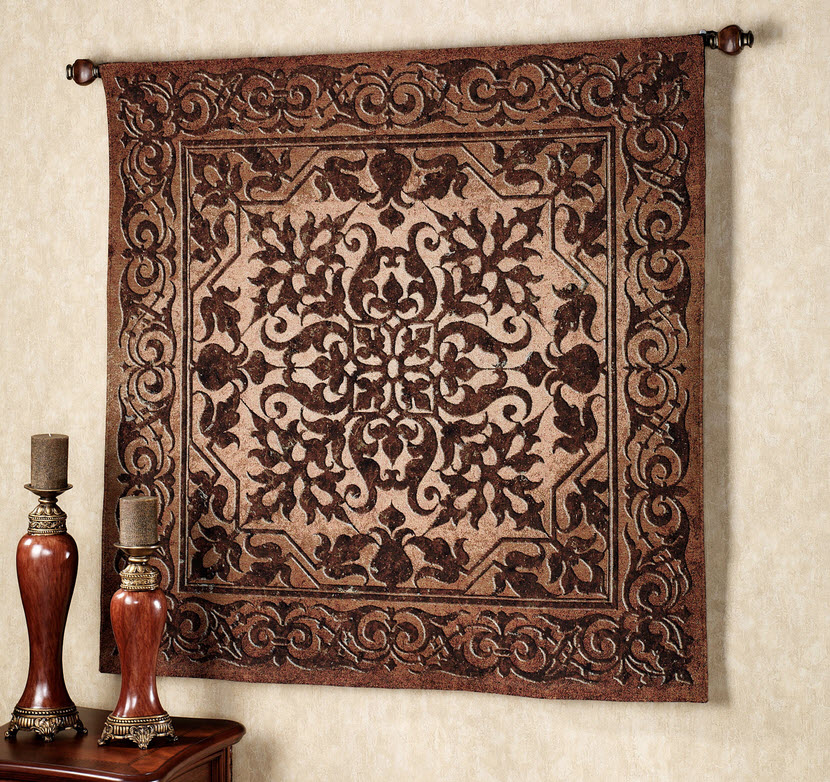 Will tapestries make a room soundproof?
No, they will not. But – really – that's not their intention. They will, however, improve the quality of the sound in a room, assuming – of course – that you're not actually trying to achieve echoey, booming sounds in your living space.
Types of Fabric Wall Hangings
Tapestries are only one kind of fabric wall hanging available to today's home decorator. Although they are my favorite, if you're looking for other options, here are a few to consider.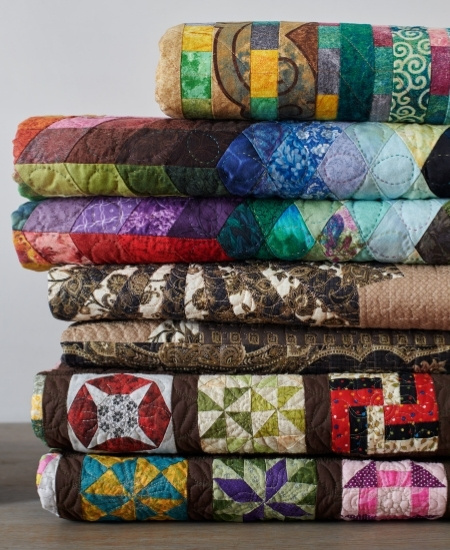 Quilts
A classic decor choice that used to be used exclusively on beds has now moved to the wall. Hand-made quilts can be hung on the wall to create a charming focal point in the bedroom or other room in the house. Although most quilts, by design, have more of a country or heritage feel, there are plenty of designs that one can create with a quilt to open up the style options.
---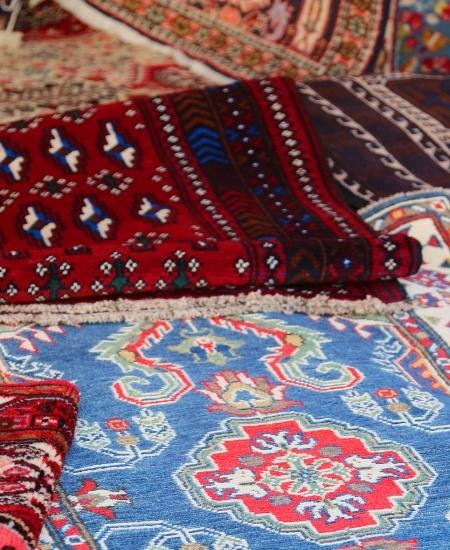 Wall Rugs
Similar to quilts, rugs have found themselves being lifted off the floor and hung on the walls. These can be a simple as the Ikea scatter rugs noted above, or a finely woven Persian rug, which takes on an appearance similar to a tapestry.
---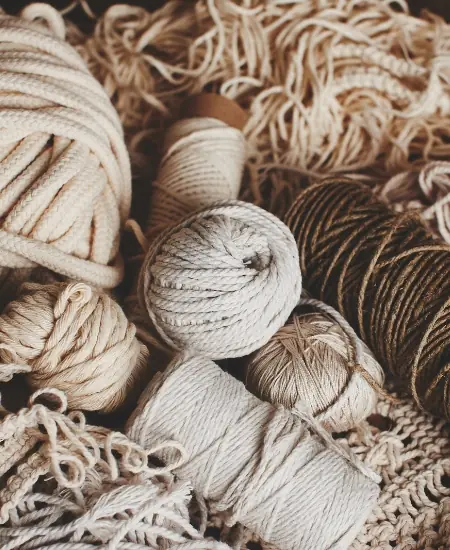 Macrame
Macrame wall hangings are produced using knotting techniques where the ropes are knotted together to create a unique pattern. There are tons of styles to choose from, but the patterns tend to be more textual in nature because creating distinct imagery through knotting is quite difficult.
---
Framed Fabric
More and more fabrics are being framed to create a unique piece of wall art. This combination of fabric art and traditional framing does create a unique and textural art installation, and the options are as endless as the choice of fabrics.
---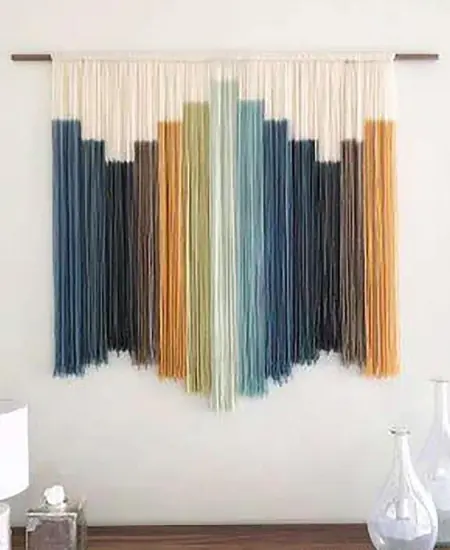 Tied & Died
A simple yet attractive option is using fabric ropes that are dyed in different colors and variations and tying them off onto a single hanging rod. If you are handy, you can create your own version. Or, if not, you can find a bunch of options on sites like Etsy.
---
Printed Tapestries
The nice thing about printed tapestries is that they are relatively inexpensive. For example, you can find a bunch of options for less than $20 on Amazon. However, the downside of these tapestries is that they tend to be very thin (about the thickness of a bed sheet) so don't provide nearly the level of acoustic benefit as the other choices.
---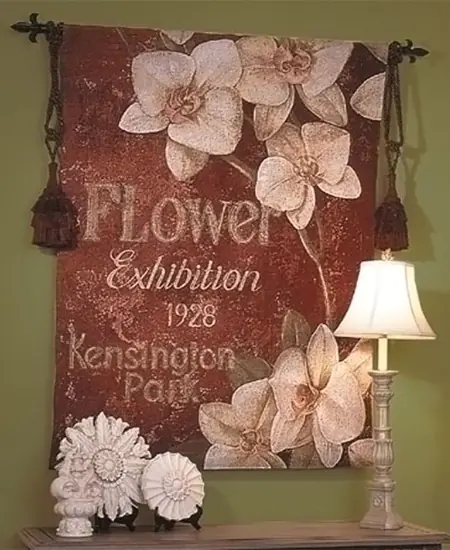 Woven Tapestries
Jacquard-woven in the classic, traditional way that tapestries have been woven for generations, these fabric wall hangings are thick, rich, luxurious, and beautiful.
---
I might be a touch biased (we do, after all, carry a massive collection of tapestry wall hangings), but I believe that woven tapestries are the best choice when it comes to fabric wall hangings.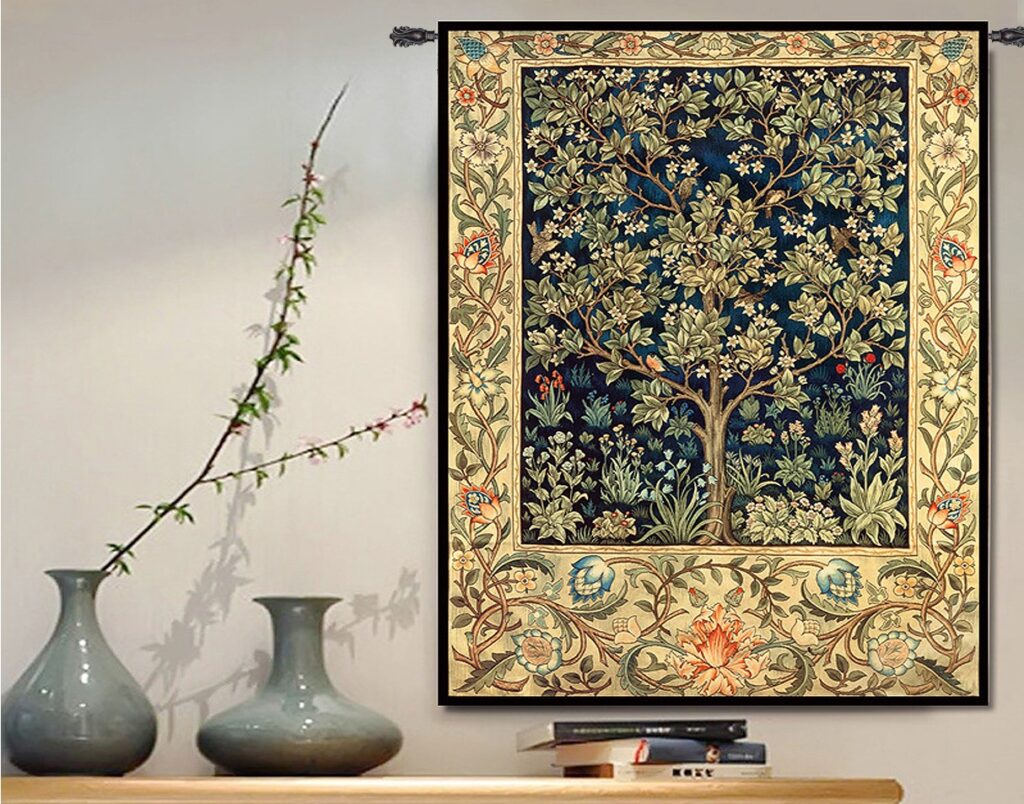 Not only do they provide among the best acoustic benefits out of all the choices above, they also have the widest range of options when it comes to style, design, imagery, and colors.
Perhaps it is time to add a tapestry wall hanging to your home!