If you've been looking for something uniquely "you" to add to your home decor, consider printing your own (mostly) DIY Canvas art.
Even if you are not an artist, you can use some free online tools to create beautiful and unique works of art (the DIY part) that can be printed on canvas (the non-DIY part) and displayed in your home with pride.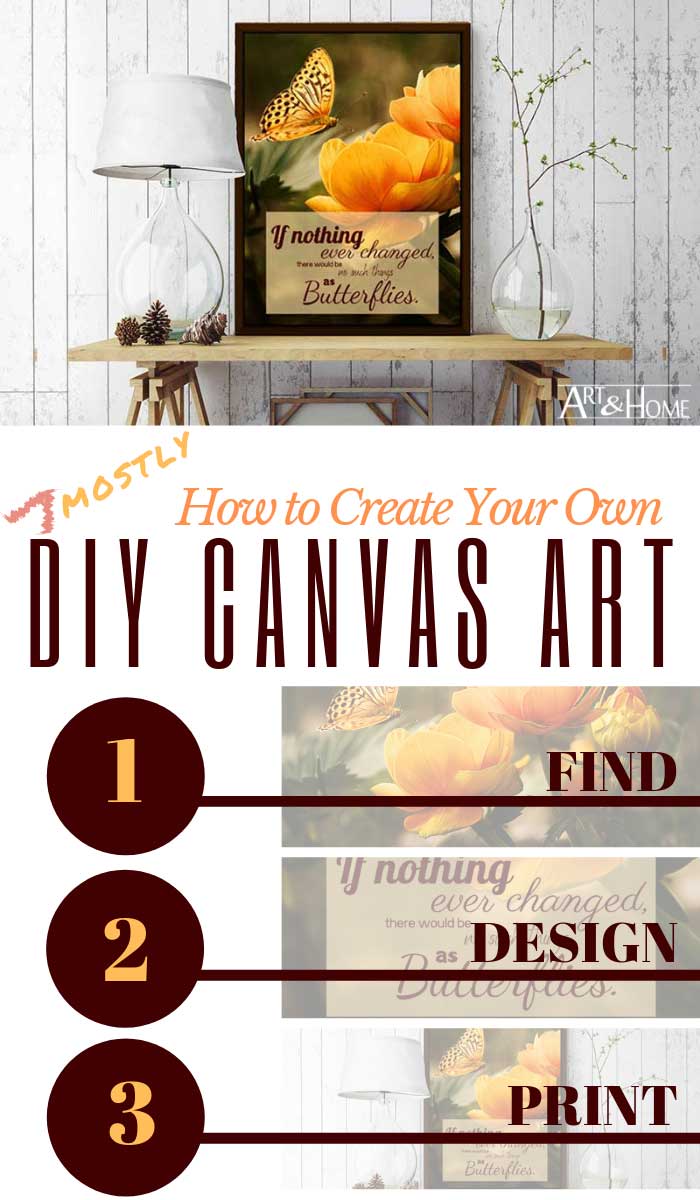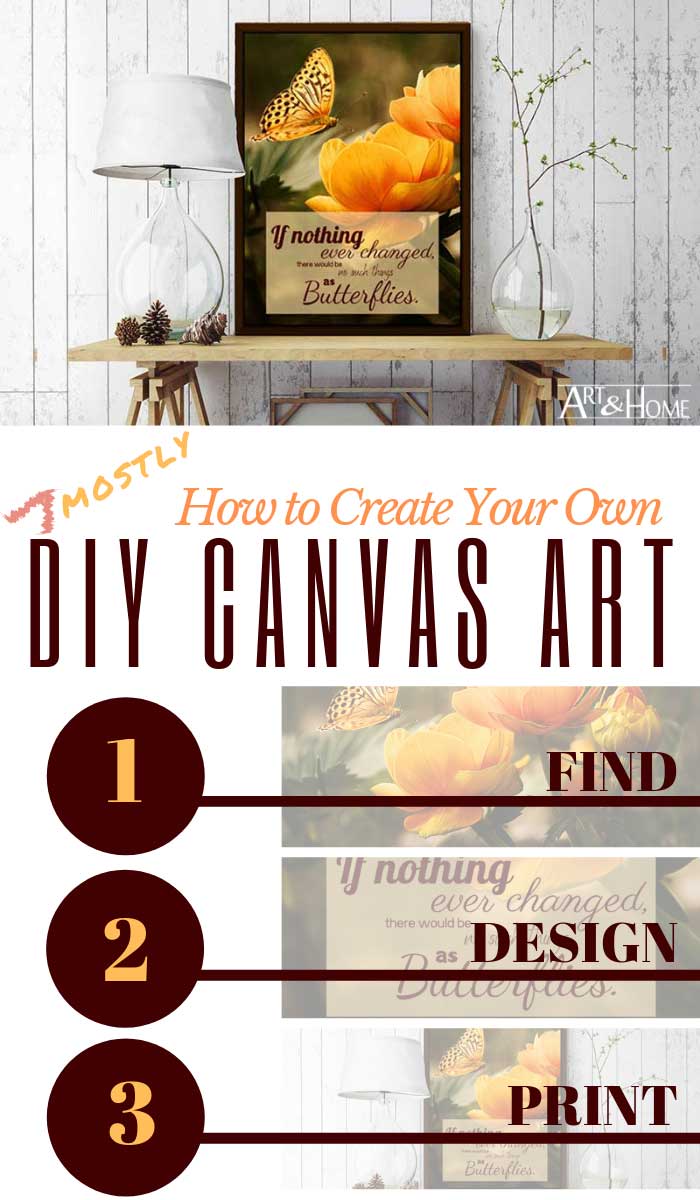 Although there are lot of options to purchase beautiful pieces of Canvas Art, sometimes you just can't find THE perfect piece. With a little bit of time and effort, but very little artistic skills, you can create your own works of art that nobody else would have.
It's a relatively simple 3-Step process using online tools and a canvas printing partner.
Step 1 – Find an Image that Speaks to You
Using free image sources such as Pixabay, you can browse thousands of uploaded photos and graphics that you can download and print free of charge.
You will have to create a free account to download the size you'll need to print on canvas, but that only takes a couple of minutes.
Let's say you LOVE butterflies and want something really special to display in your home that reflects that love.
First we go to Pixabay and search for Butterflies… you"ll be presented with thousands of options to choose from. I believe the count when I searched was just over 15,000 free images.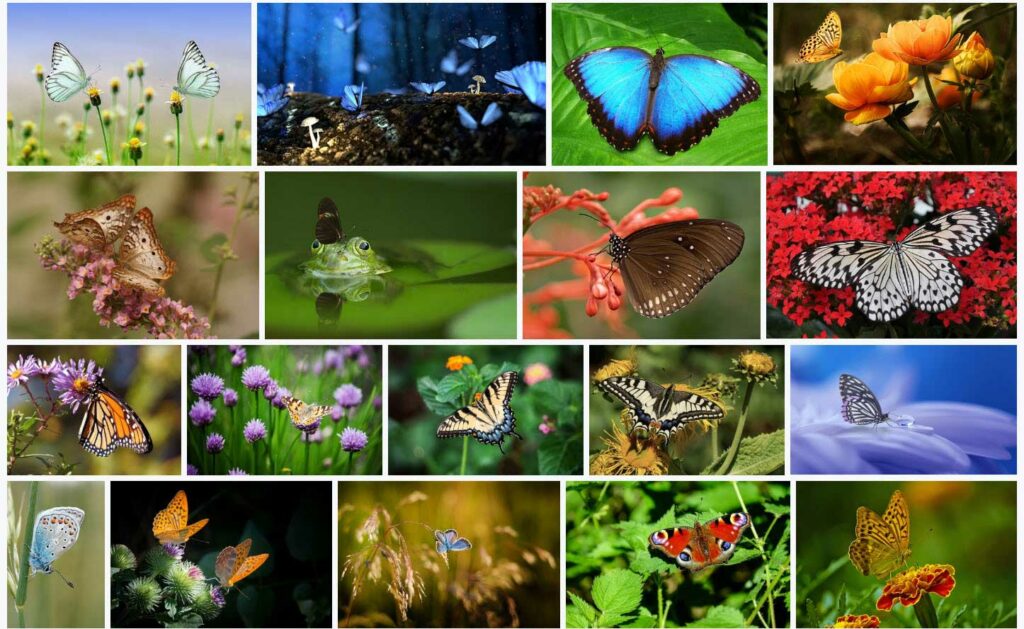 It may take some time to browse through all of the options, but you're sure to find the one that is right for you.
For the purposes of this illustration, we picked the image on the top right.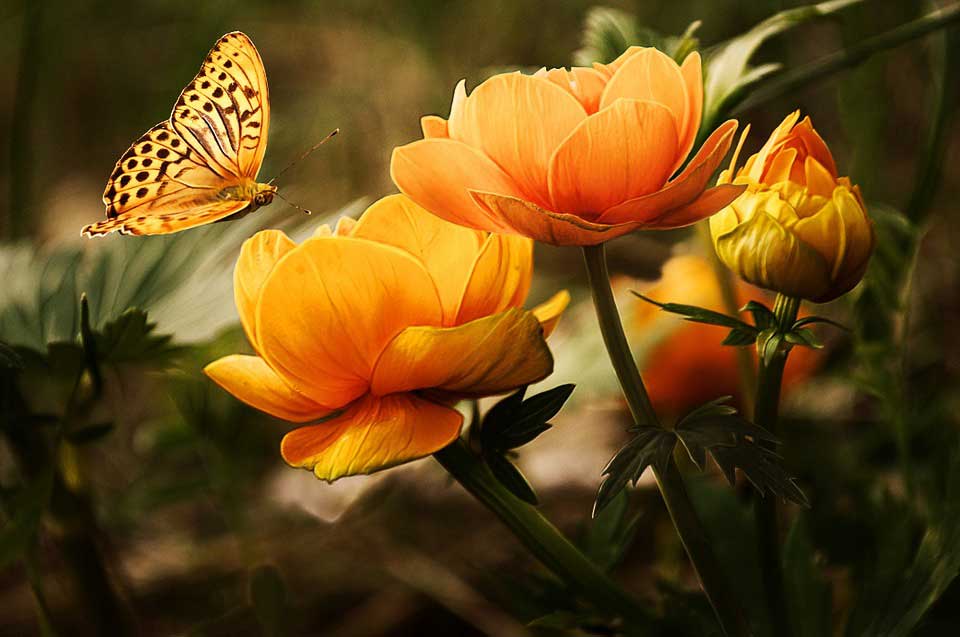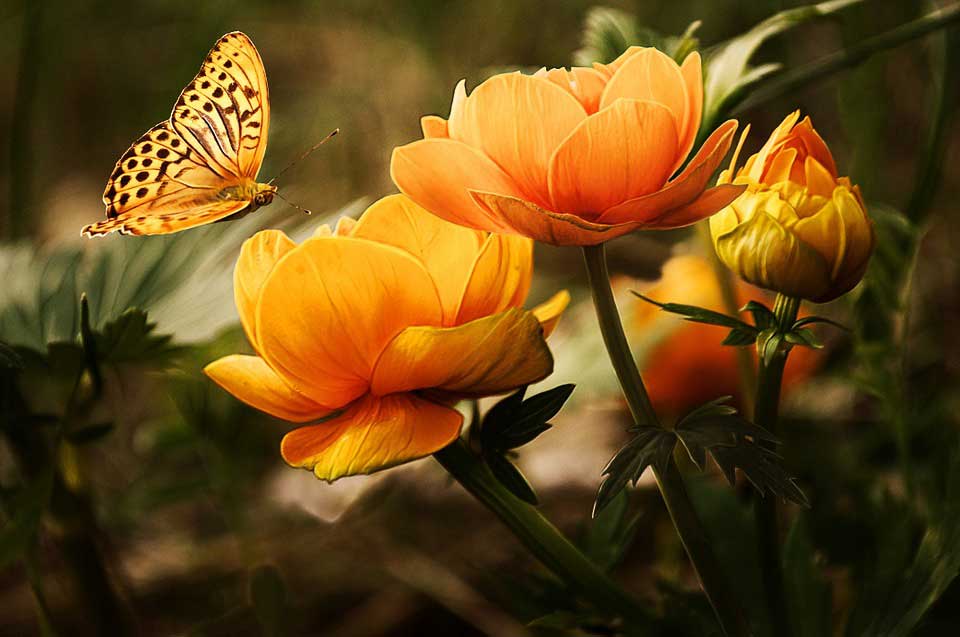 I like it because it has a bit of a dreamlike quality while remaining true to the subject matter.
Once you've selected the image you want, simply click on the Free Download button and choose the largest size (PNG or JPG) available. PNG files tend to scale better for larger canvas prints, but the file formats can vary from image to image.
---
Step 2 – Customize Your Own Design (If You Wish)
To make this (mostly) DIY canvas artwork, take the base photo and add or change it to turn it into something that is uniquely you.
For example, you can take your favorite quote and superimpose it over the image.
Canva is a great tool for this, offering a bunch of free tools to help you create beautiful images.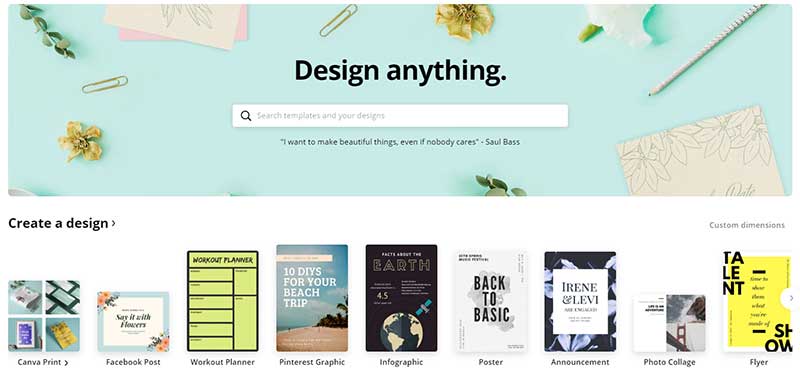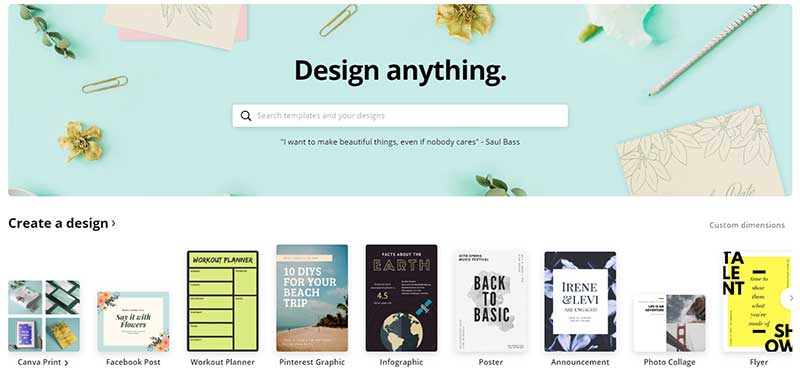 Simply open up Canva, click to create a design and then choose custom dimensions. Input the size of the canvas you would like to print and then start creating.
For the sake of this DIY Canvas Art tutorial, we're going to go with 18 x 24 as the size we want for our final, printed piece.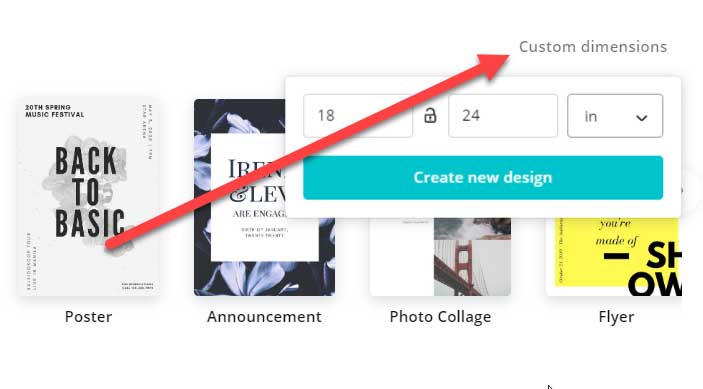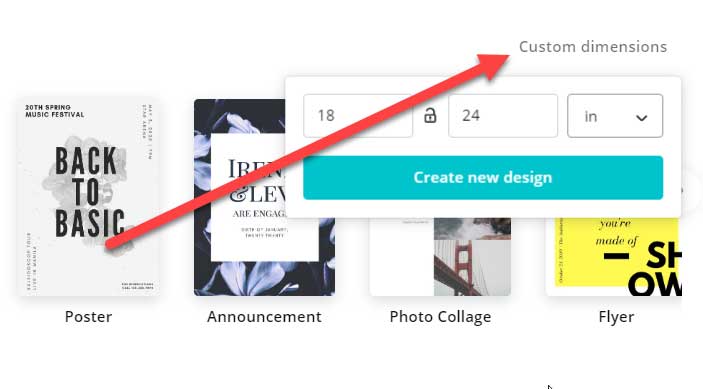 Once the template has been created for you, you'll want to upload your image. You can upload a few of them if you weren't 100% sure which one you wanted to use (or if you want to create a set of multiple canvas artworks all on the same theme).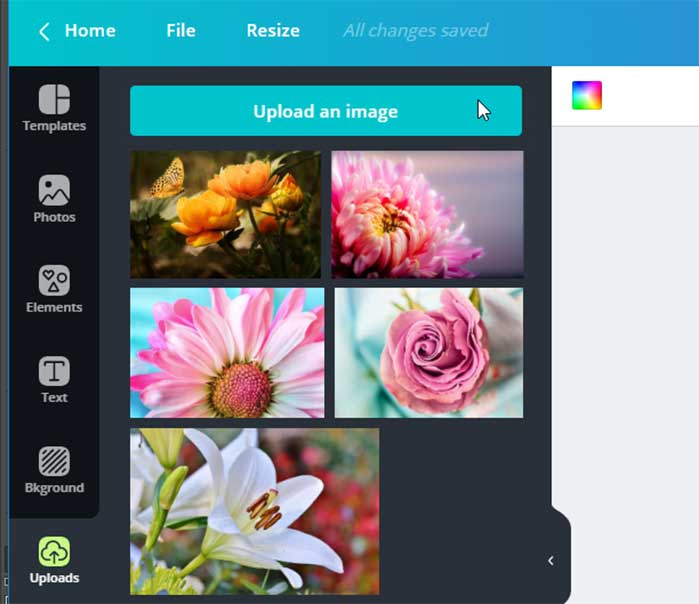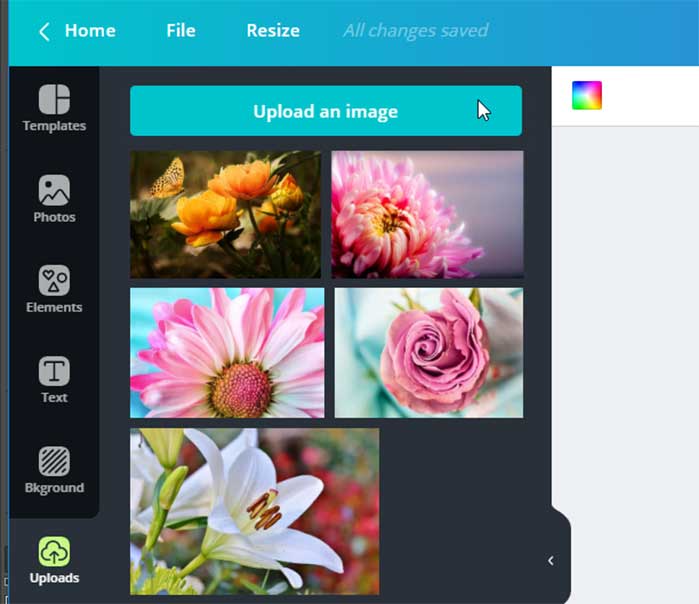 Drag and drop the image you want on the Canva template and it will automatically use it to fill the space. But because we've selected a portrait orientation for our final print but the image we picked is in landscape orientation, you'll need to drag the image to crop into the part of the picture you want prominently displayed.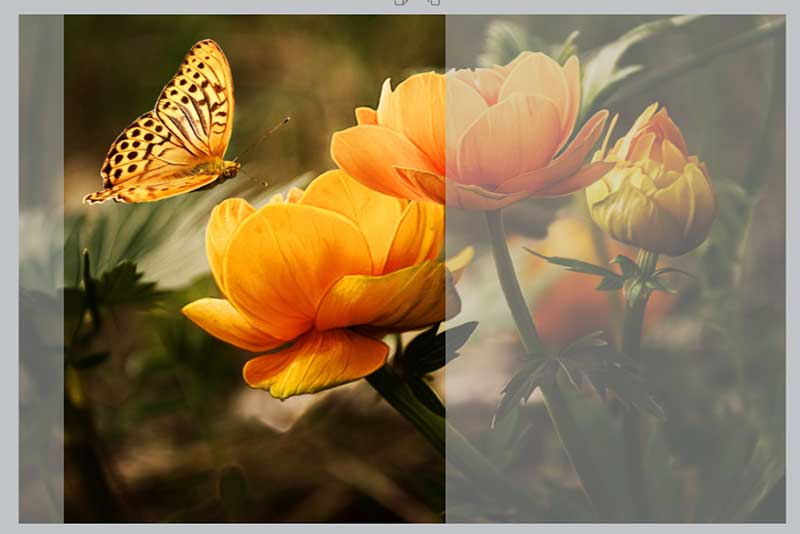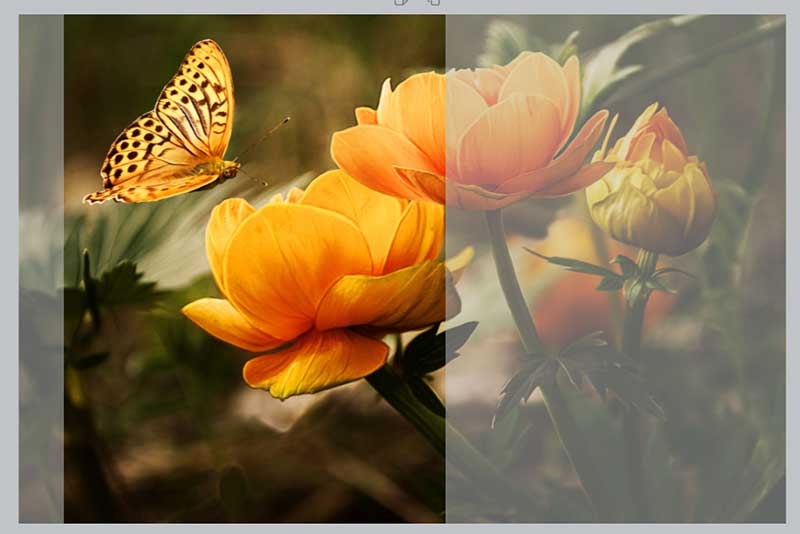 Make sure you leave a little bit of space on the sides for framing and stretching the canvas image.
You Could Stop & Print Here, or You Can Continue To Customize Your DIY Canvas Art Even More
At this point, you already have a beautiful image that you have hand-selected out of thousands of options. Therefore, you could stop and skip right to the Print It phase. Or you could add something more to your own creation.
For example, let's imagine that – along with your love of Butterflies – you adore this quote by Wendy Mass:
"If nothing ever changed, there would be no such things as butterflies."

Wendy Mass, The Candymakers
So you want to incorporate that into your DIY Canvas Art. There is an entire and dynamic text editor that allows you to add text, including a lot of pre-formatted text options for various presentations.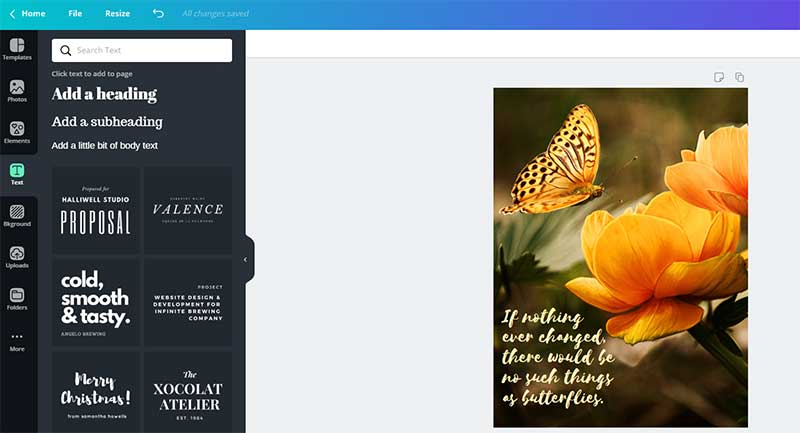 You can add the copy, change size, change font, change the color, and much more… that way you can tweak how the text shows until you have exactly what you want. And all of this without having to learn a fancy photo editor or graphic design program.
Playing with the concept of the quote, I wanted the font to "change" every few words, so I ended up with several different text boxes that I had to line up to make it read as one… with some creative styling in the layout.
I also wanted something that helped the text stand out from the rest of the image, so I created a little box to go behind the text.
You may not love what we created, but that's not really the point of this article… the point is that you get to create what you love!
But – in case you are curious – here is our finished design.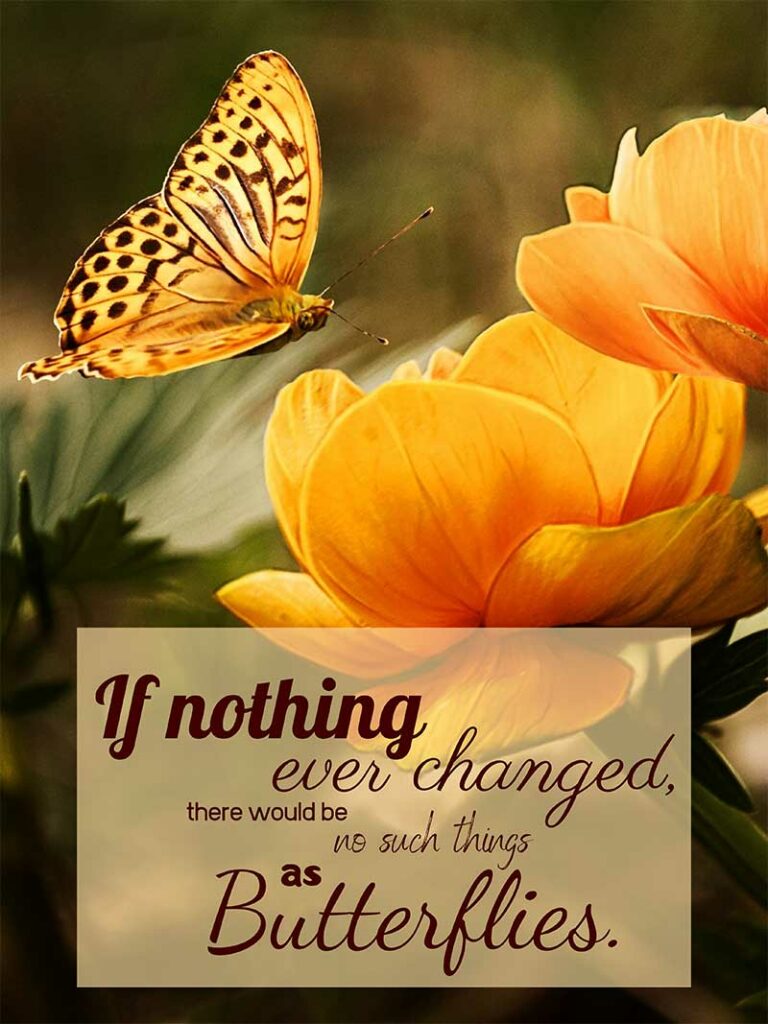 Keep in mind that we've left a little bit of extra image around the outside that we expect could get cropped off when it comes time to print and wrap and frame the canvas.
---
Step 3 – Print It
This step is the easiest, but it's also where we depart from DIY. Most people, including me, don't have the Do It Yourself skills, know-how, or tools to transfer this image into canvas, so you'll have to rely on the professionals for this part of the project. .
However, companies like out promotional partners at CanvasPop let you upload your own photos that they will print on canvas for you and ship it right to your home.
All you have to do is upload the file that you created in Canva into a site like CanvasPop. Then pick the size of the print you want, and preview how the finished artwork will look.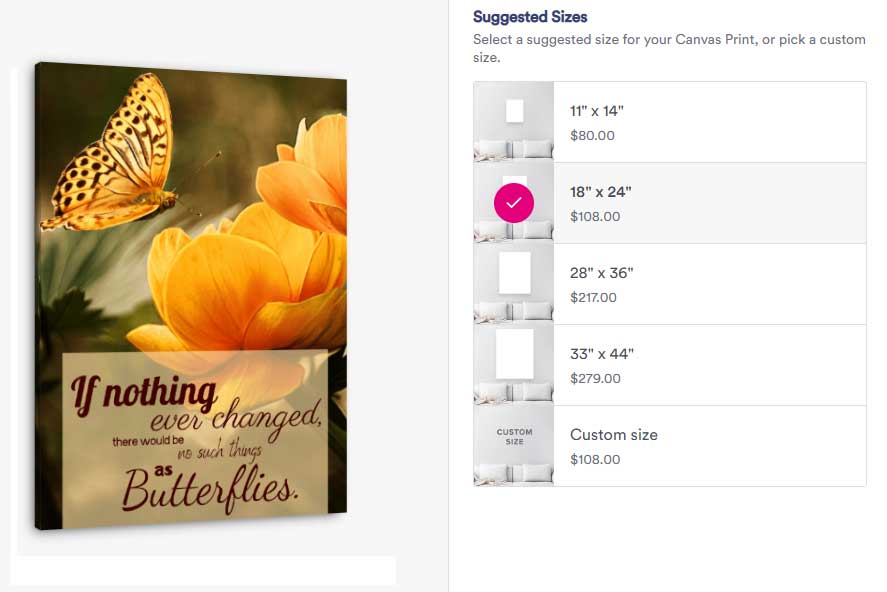 You can also choose some other options, including framing.
The only thing I have noticed is that picking different options changes how much of the designed image shows, so you may need to tweak your Canva design to fit your framing needs.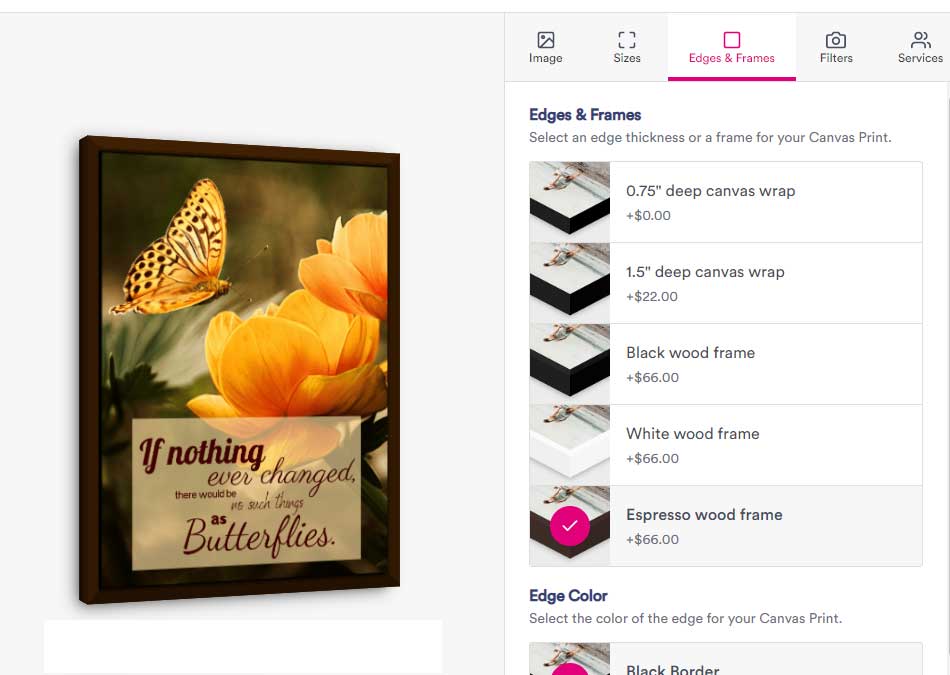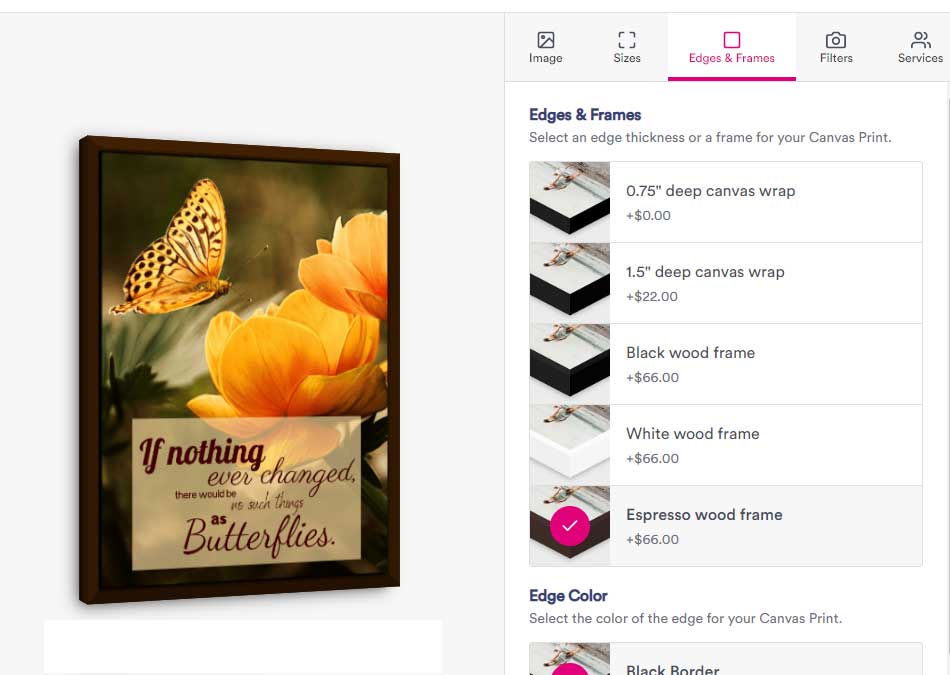 Once you've selected all of your options, simply add your finished canvas art print to the cart check out like you would on any other eCommerce site.
Within a few days, your unique, custom designed "mostly" DIY Canvas Art piece will arrive and be ready to display in your home.
The Finished DIY Canvas Art Project
And here is what our DIY Canvas Artwork looks like.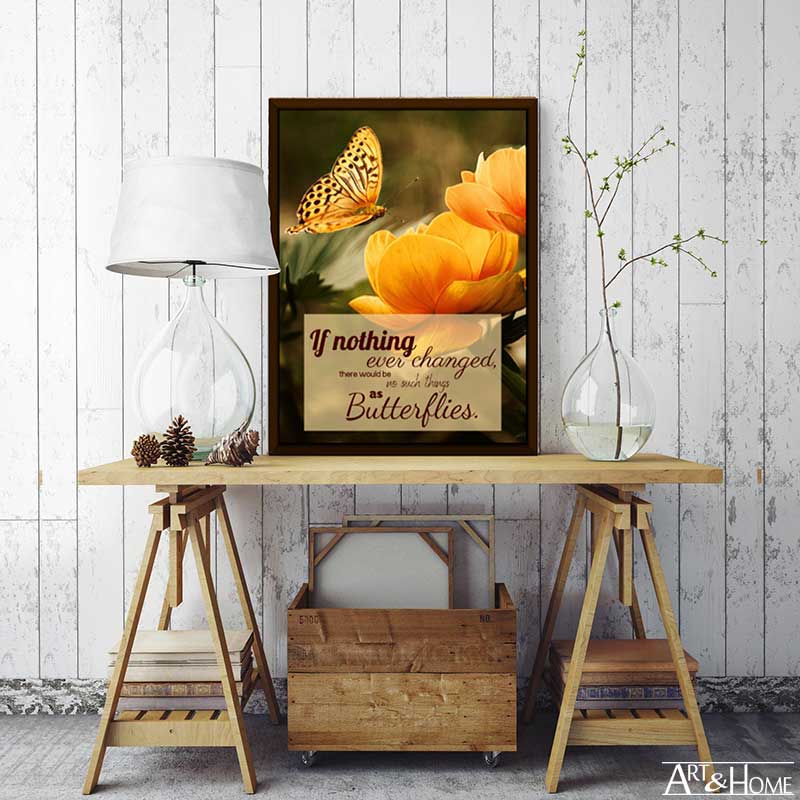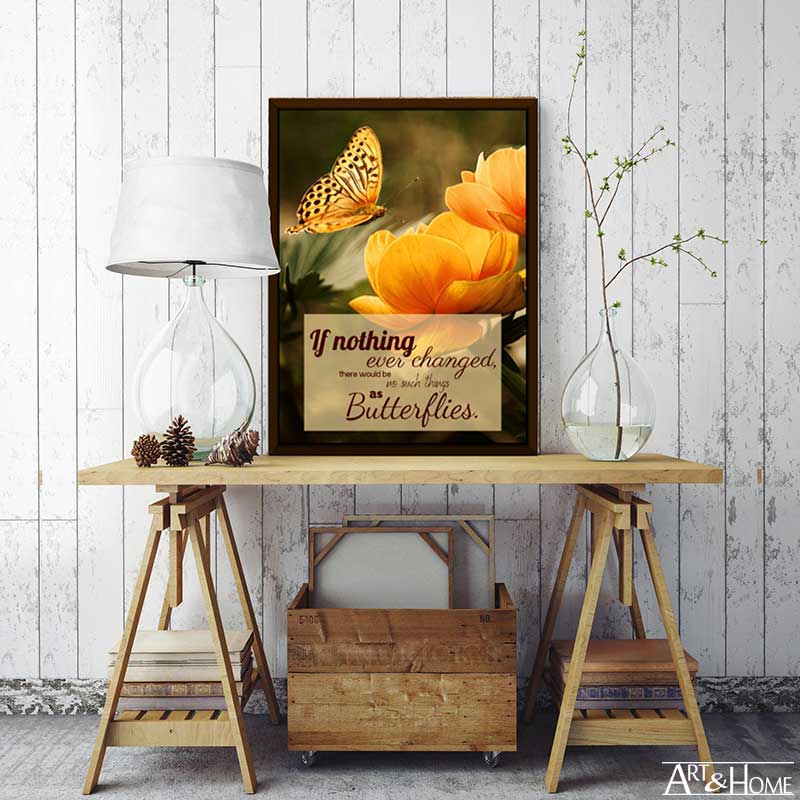 The image speaks to me. The text speaks to me. And so I now have a uniquely "me" piece of art that nobody else in the world could possibly own.
Other Ways to Use Your New DIY Canvas Art Skills
You can use these skills and these tools to create decorative artwork to add a touch of (mostly) DIY home decor to your house, or you can use them to create something special to celebrate an occasion or a seasonal holiday.
Imagine having your own customized Christmas Decorations? Or something special to help celebrate the 4th of July!
Your options are limited only by your.