If you're trying to decorate on a budget, there are many ways that you can save money while still making your home look beautiful and reflect your personal style. In this article, we'll show you how with some creative ideas for Budget Decorating!
You may think, given that I run a home decor website, that my home is filled with the most expensive items from all of the best stores, but you would be wrong with that assumption.
Frugal to the core, I have spent years honing my bargain hunting skills and creating unique looks using affordable materials.
Here are some of the lessons that I've learned over the years.
Use What You Already Have (or Can Easily Find)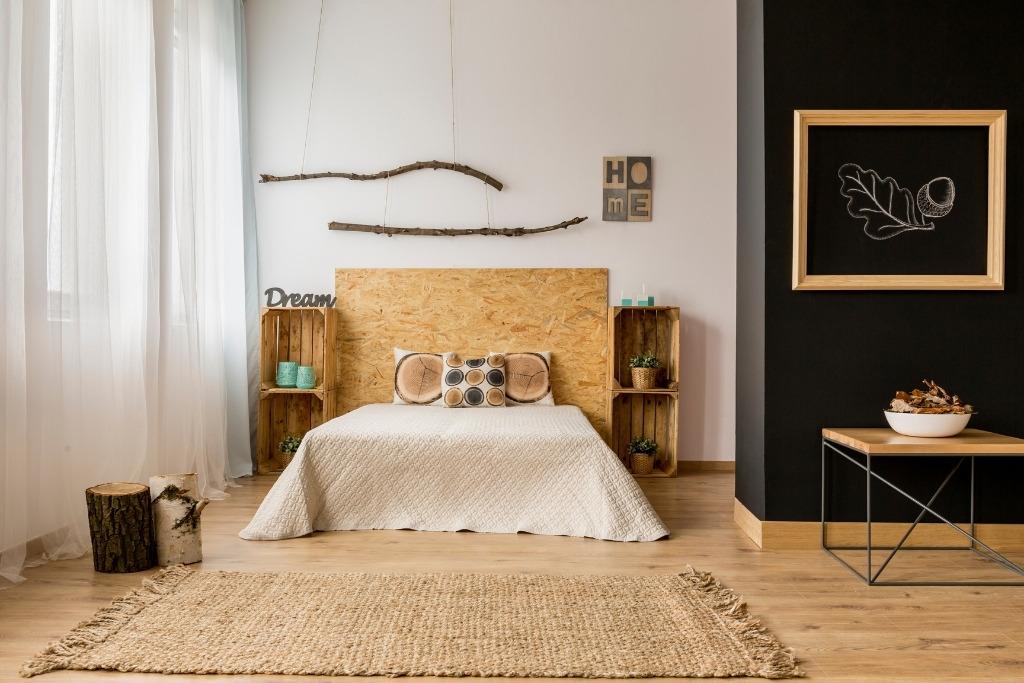 One way to decorate on a budget is to use what you already have. If you take a look around your home, you're likely to find things that you can use to add some personality to your space. For example, maybe you could hang some framed photos or artwork on the walls, or use decorative pillows and throws on the furniture.
Have some old pillow shams stuffed away in a closet? They may be beautiful, but who really needs 72 decorative pillows on their bed? Take that lovely fabric and pop it into an inexpensive frame and you have yourself a lovely piece of artwork that nobody else can easily replicate.
Another great source for found items is in nature. Take a walk through any forest and you are sure to find some fallen branches or logs that can be converted into uniquely rustic decor items. In fact, a lot of the cottagecore decor movement follows this simple principle.
This can apply to decor accents, refurbishing an older piece of furniture to fit the space and even heirloom pieces that you may have tucked away for sentimental value.
Do It Up, DIY Style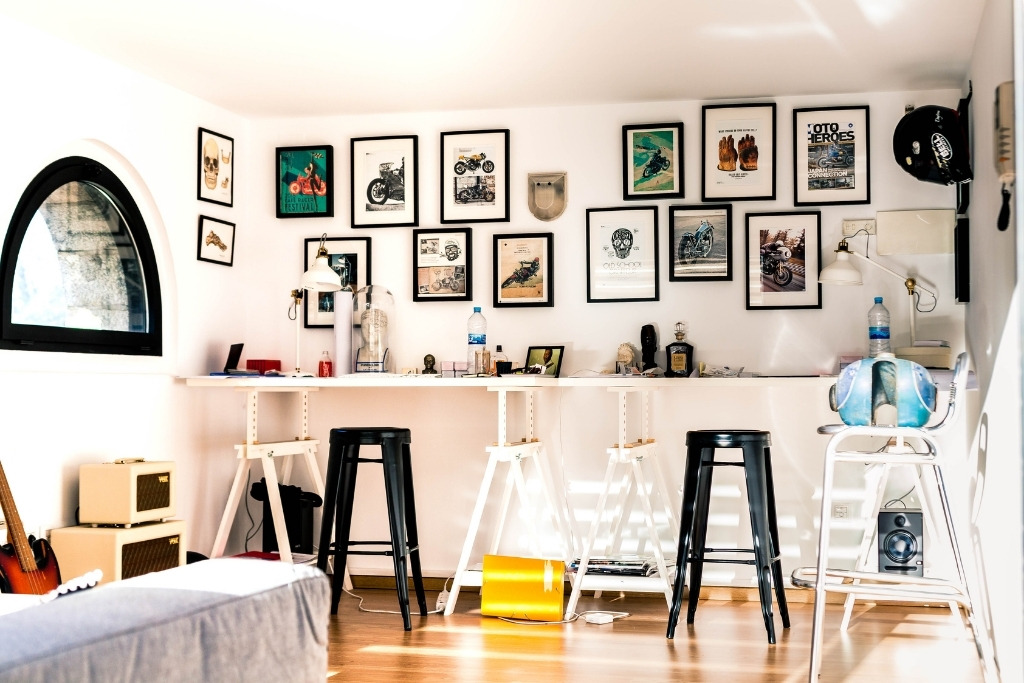 If you have a tight budget, one of the best ways to decorate on a shoestring is by taking on some DIY projects. With a bit of practice, you can make everything from picture frames and decorative vases to wreaths and photo collages using everyday objects like paper bags, mason jars, buttons, etc.
A photo wall is a quick, easy, and budget-friendly way to make a statement in any room.
You'd also be amazed by the number of tips and tricks you can pick up by watching some old-school Trading Spaces. What I loved about that show, even though some of the designs were not to my taste, was how they were able to turn less-expensive items into unique and beautiful home decor items.
Shop Thrift Stores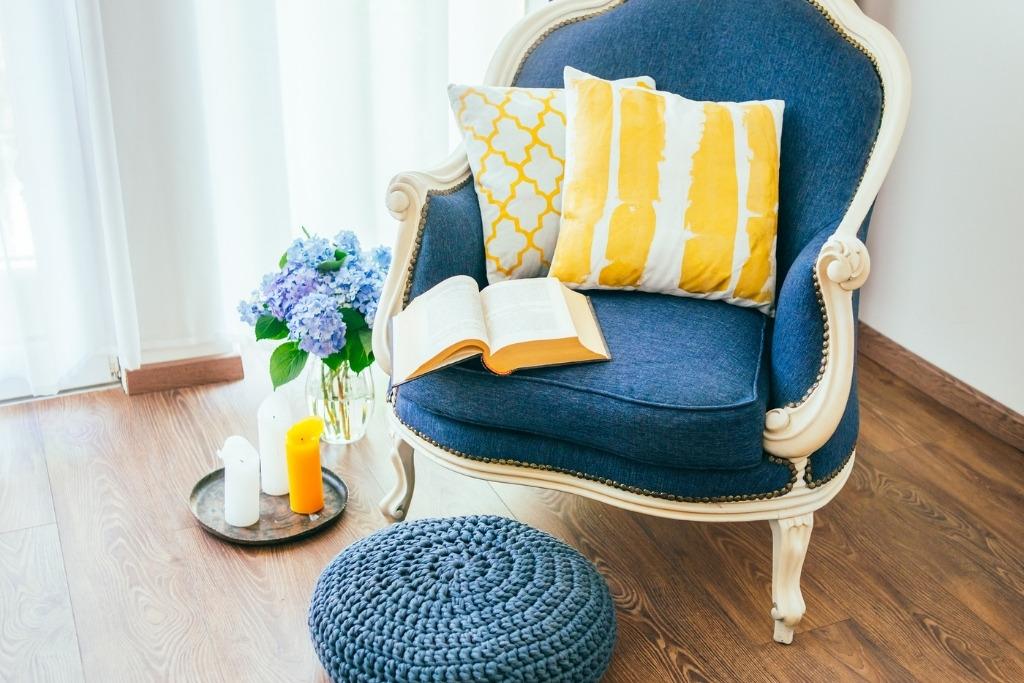 Another great way to decorate on a budget is by shopping at thrift stores and garage sales. You can often find really unique pieces of furniture and accessories at these types of outlets, and for much less than you would pay in retail stores. Just be sure to inspect everything carefully before purchasing it, as there may be some damage that isn't immediately visible.
Granted, even if there is – these things can often be hidden or masked in such a way that a small dent or knick doesn't detract from the end result.
With a little bit of creativity, you can turn some cheap thrift store finds into beautiful decor accents. A recent trend that I like is using a combination of unique jars and mini-lights to create a low-cost accent lamp. You'd be amazed at the variety of glassware that you can find for really cheap at a local thrift store.
And a little hint – shop for mini lights immediately after Christmas (they ALWAYS go on sale!).
Online Auctions & Classifieds Sites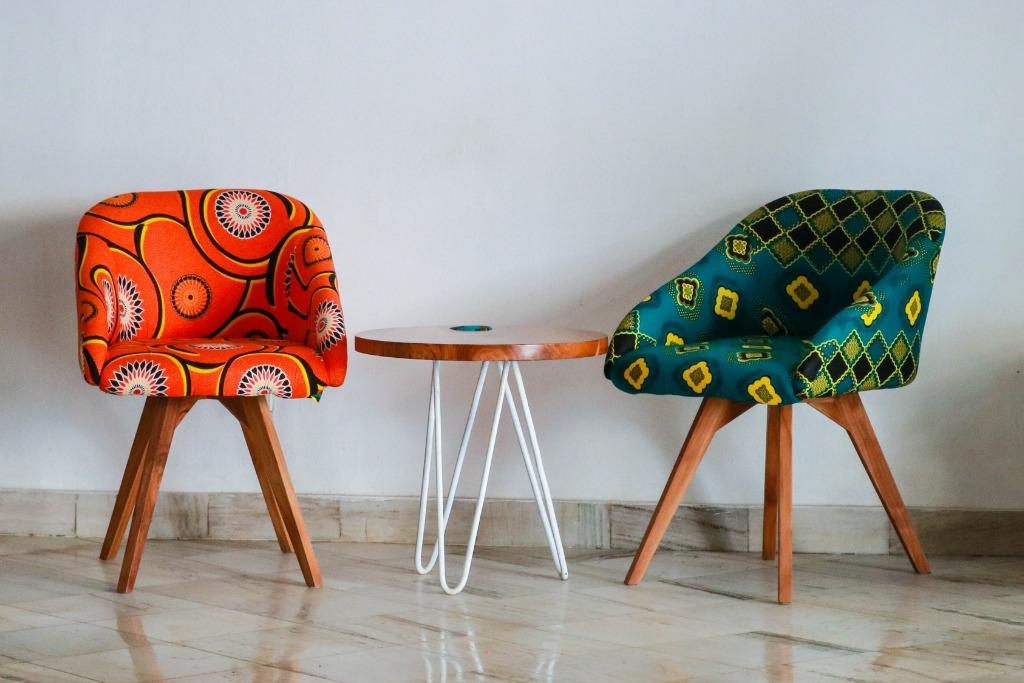 Another option, if you don't like the idea of rummaging through thrift stores and garage sales as much as I do is by checking online auction and classified sites like eBay, Craigslist, Facebook Marketplace, and Kijiji. You can often find some really unique pieces of furniture and accessories that people are looking to rehome.
And don't worry if the colors don't match exactly what you're looking for, some fabric and a staple gun can fix that quickly and easily!
Years ago, I was updating the den and I found a gorgeous leather sofa and chair for less than $200. Sure, it looked a little worn on the surface, but the structure of the piece was solid. A $20 investment in some leather cream brought that piece back to looking brand new!
Shop Miss-Tints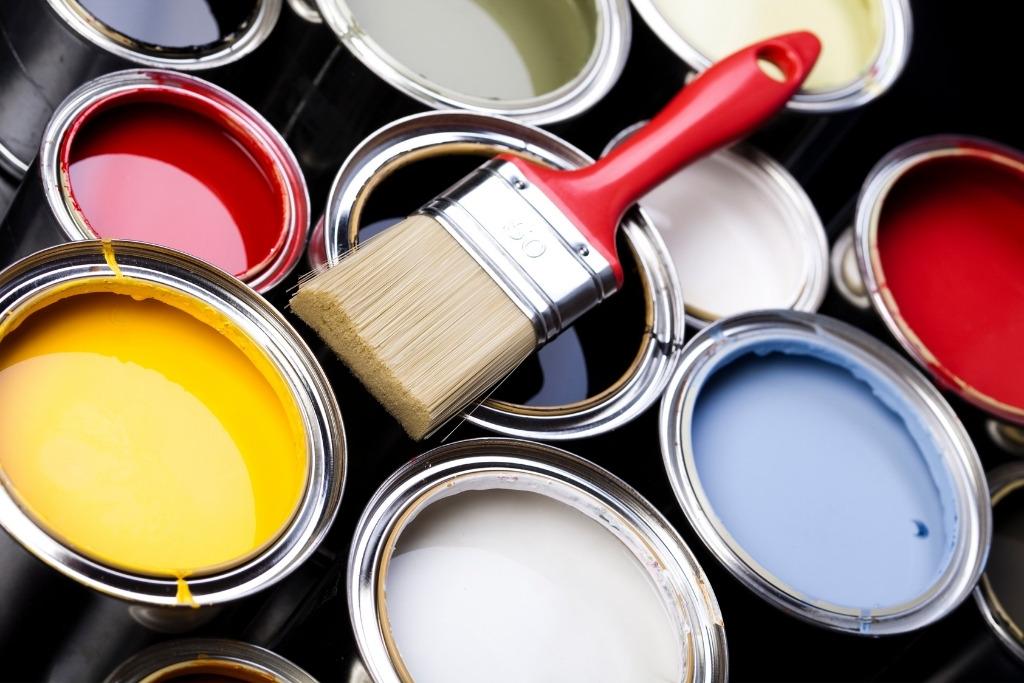 If you check your local hardware store or building center, chances are there is a large pile of paint cans sitting under a table in the paint section. When something goes wrong with a custom tint job, or the color just isn't what the customer expected, these end up being deeply discounted and thrown on the Boo-Boo Paint shelves.
You'd be amazed at how some perfectly lovely colors get cast aside because it wasn't exactly what that other customer wanted. A gallon of paint that could normally cost you anywhere from $30 – $50 can be seen on the boo-boo shelves for as little as $5 sometimes.
It takes a bit of skill and a bit of luck to find the right colors. But one option is to simply hunt the shelves and collect the paints that you like, even before you've figured out where to use them.
I can honestly say that my entire home was painted in boo-boo paints not that long ago, and nobody was the wiser.
Check the Clearance Sections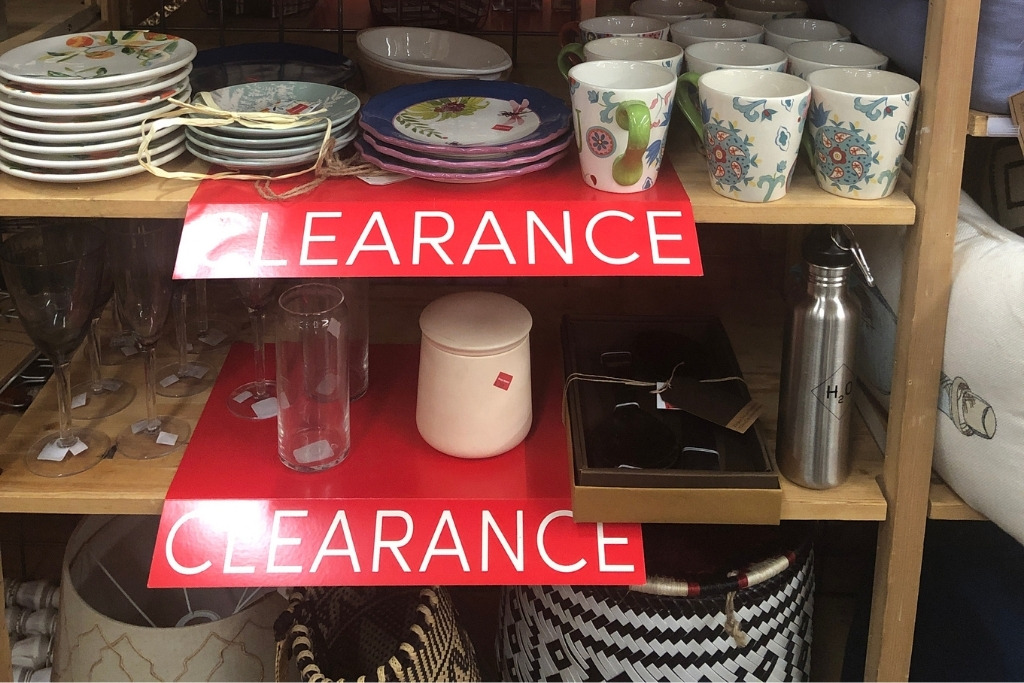 Another great way to find affordable decor is to check the clearance sections of your favorite stores. Often, retailers will clear out their inventory in preparation for new seasons or product lines, and you can score some really amazing deals on furniture, accessories, and even entire room sets.
Just be sure to have an idea of what you're looking for before you start browsing, as the selection can be a bit overwhelming (and sometimes not very inspiring).
It is my immediate go-to section whenever I enter a store! I always head for the clearance section to see what has been dramatically reduced for quick sale. Sure, this means that you won't have that season's latest trend in your home. But unless you're planning on redecorating your home every 3 months (and if you're reading this article, the chances are that you can't afford to do so), it doesn't matter if that particular item is 2-weeks past its prime shelf life in a retail store.
Paint It Over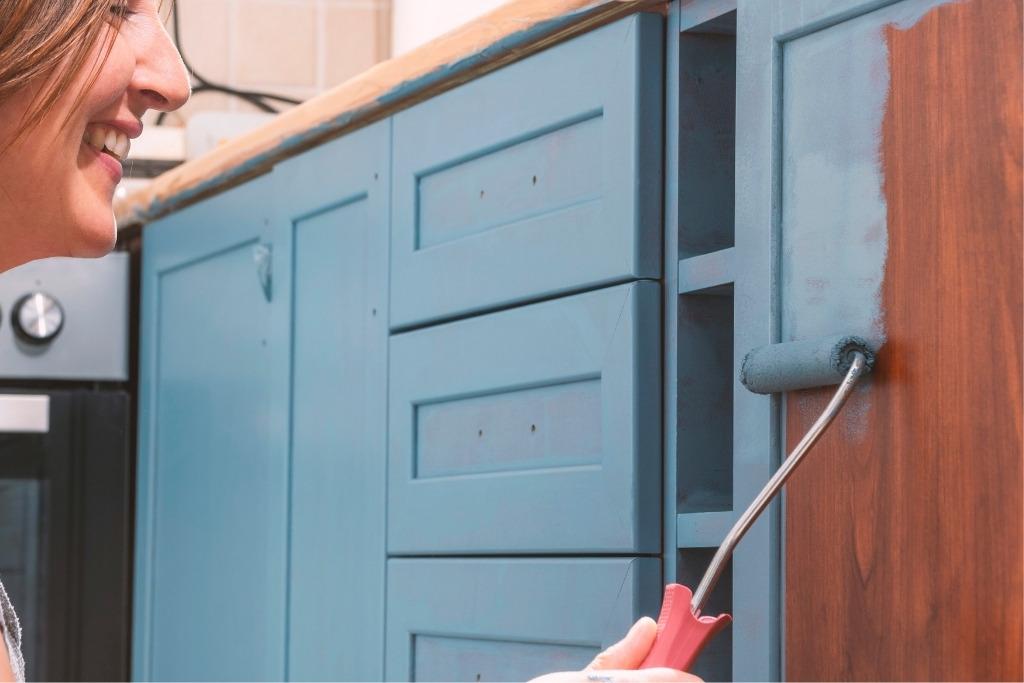 Instead of buying something new, you can make something look new by giving it a fresh coat of paint.
This can easily apply to items you already have in your possession, thrift store finds, even items you salvage from friends and family.
And you can be creative with your painting techniques. From sprays to sponges to stencils to stamps, you can use paint to give walls, furniture, picture frames, light fixtures, and more a fresh and exciting new look.
And if you use paint that you have on hand (or find on the boo-boo shelves) then the cost is absolutely minimal.
Use Lower-Cost Materials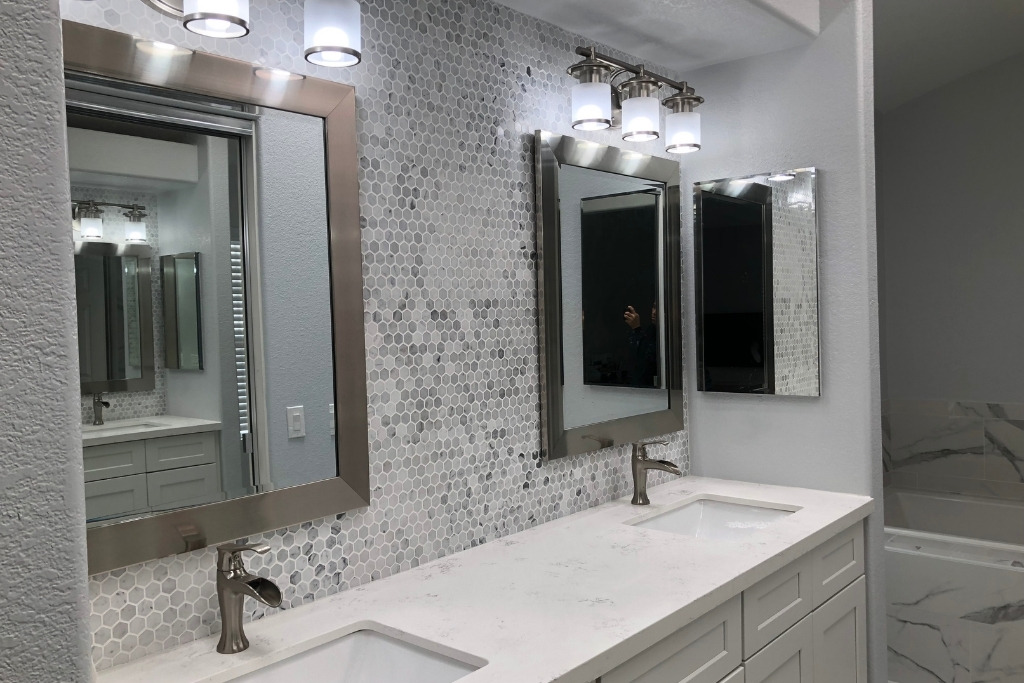 This may seem like a no-brainer, as the less you spend, the more you save. But this can apply beyond the basics. Can you tell, just by looking at it, if the backsplash in this bathroom is made using expensive tile or a less expensive peel-and-stick vinyl wallpaper? I don't think so!
Let's say you can't afford that really expensive Italian marble backsplash for the kitchen. There are ways that you can achieve a similar look with a different material.
Years ago, I was trying to fix up the kitchen and the budget was VERY limited. Although a backsplash was desperately needed, the cost to install a tile version was completely out of reach. Even the peel and stick variety was too expensive.
However, a single roll of durable, vinyl wallpaper and some silicone sealant filled that spot and created a lovely look in the kitchen.
Sure, it's not as permanent a solution because the wallpaper will not last as long as tile. But that also gives you the opportunity to change things up more often with a much lower decorating budget.
The same can apply to decorative accents. A few high-value pieces can be mixed with some less expensive replicas to create a stunning display. People will rarely pick up the items from your shelves to inspect them, so keep the higher-quality items front and center and fill the "back of the stage" with extras.
Use Fewer Materials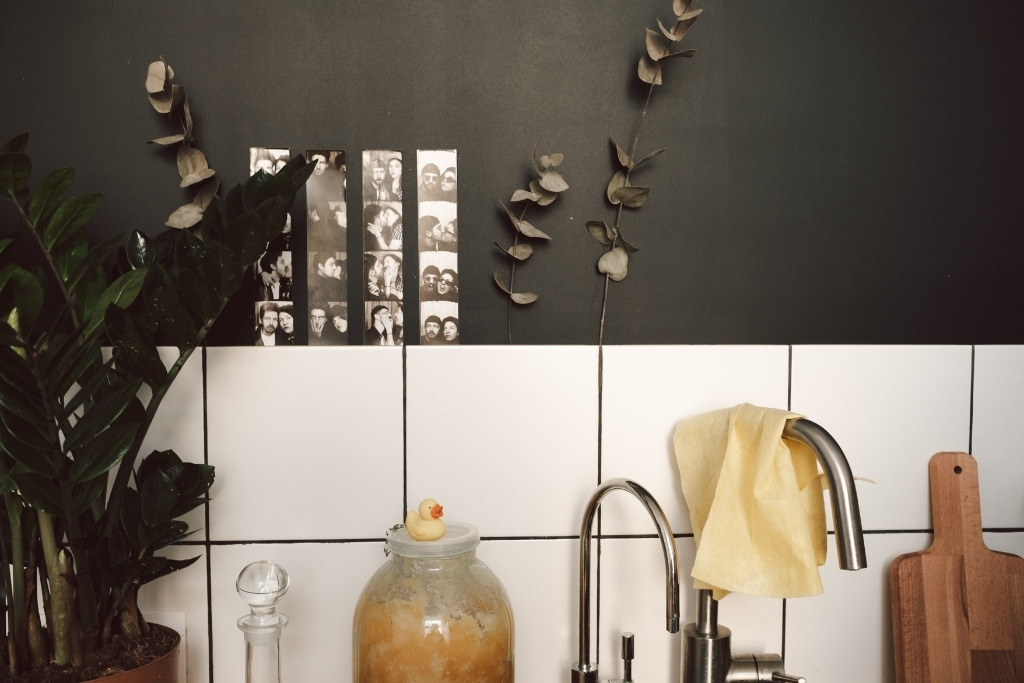 Playing on the same theme, you can make a dramatic impact for less money by focussing on some smaller installations.
Using the example above, if you really can't live without that Italian marble in the kitchen, consider creating an accent backsplash that only fills a part of the wall above the counter. Framing off an accept strip and installing the backsplash within it could reduce the cost by up to 75%.
If you're ok with a more eclectic look, you can mix and match high-end accents with some lower-cost filler materials and still achieve a stunning look.
This applies to furniture as well. If you don't need an expensive dining table that can fit a family of 18 for Christmas, perhaps shop for a smaller table that can create a more intimate – and affordable – dining space for a fraction of the cost.
Another example is an old dresser that I was given a makeover. I absolutely loved these antique knobs, but there was no way I could afford to put them on every single drawer. So I bought two, installed them on the top drawer, and used lower-cost knobs on the rest of the dresser. The result was stunning.
Lastly, I love a good chair rail. Not only can they add a bit of architectural drama to a space, but it allows you to use different materials above and below. Don't have enough of the same color boo-boo paint to cover the entire room? Install a chair rail! Want to use some expensive wall treatment but can't afford it? Install a chair rail!
Make Small Changes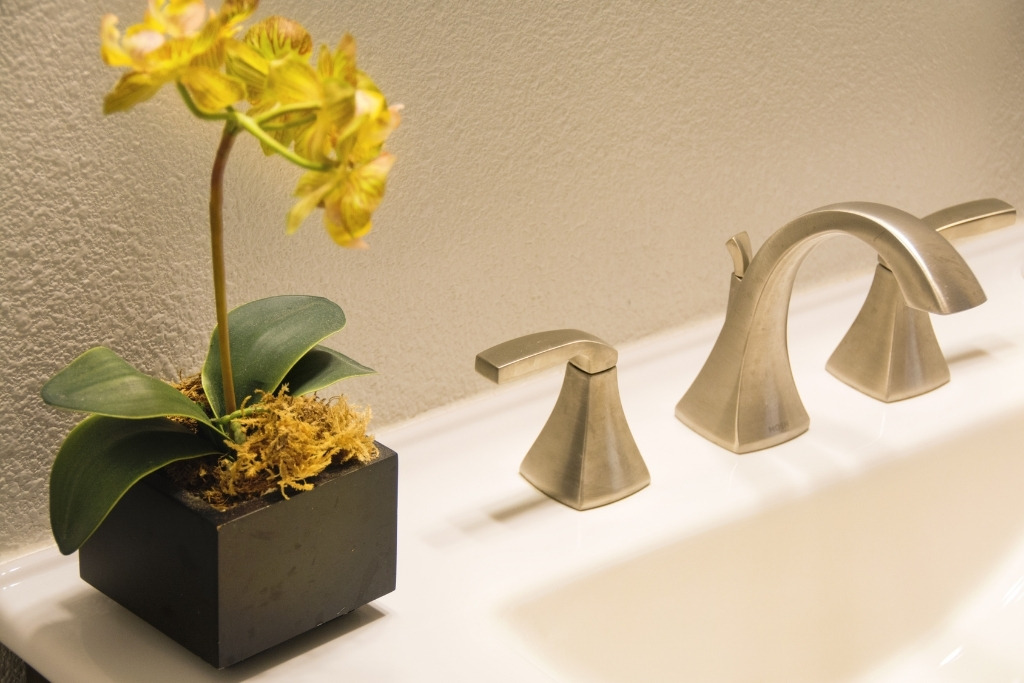 In keeping with the theme above, sometimes you just need to change one or two things in a room to give it a new perspective. If you can't afford a complete bathroom makeover, consider replacing just the faucet and the shower curtain. You'd be amazed and how much a difference it can make. And if you manage to find the faucet in the clearance section of the home building store, all the better!
The guest bathroom in my previous house looked tired and dated. After debating, for longer than normal, about simply biting the bullet and doing a complete bathroom makeover, I decided to start by just replacing the vanity sink with something new.
Once that was done, I checked Facebook Marketplace and found a lovely white wall mirror that matched perfectly. Once the two pieces were installed, that old bathroom looked 10 times nicer for a fraction of the cost of a complete remodel.
Add Some Whimsy
It doesn't have to look perfect if it has a sense of humor! Sometimes, if you're trying to decorate on a budget, it's good to lean into the comical side of things with some funny home decor.
That way, people are already put in a better (and more receptive) mindset and are likely to pay more attention to the unique and humorous elements in the room than the fact that the paint job on the end table was less perfect than you were hoping for.
Repurpose the Crap Out Of It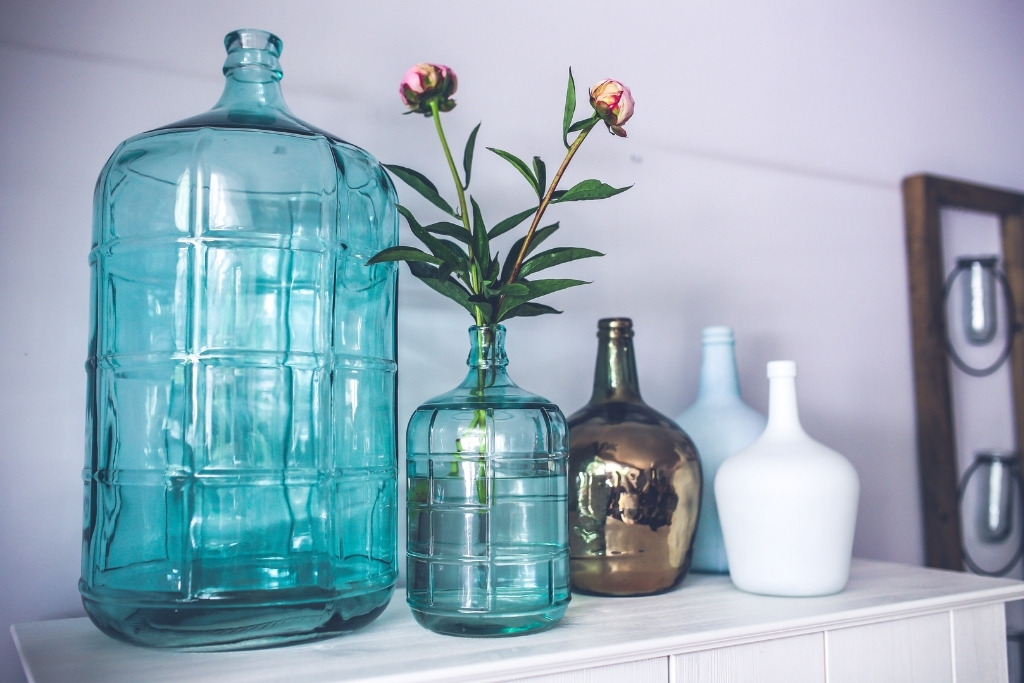 One of the things I love about decorating on a budget is coming up with unique ways to use items. Let your creativity out and you can find a bunch of beautiful ways to create unique-to-you decor using some inexpensive materials.
Collections of unique items are always fun. Deconstructing an old chandelier is a great way to add beauty to another place in your home.
There are so many unique ways that you can take something old and make it new again.
Can't afford an expensive headboard for the bedroom? Try creating one using some material and an inexpensive frame. The wide variety of things that can be repurposed into a unique and beautiful headboard is amazing!
Decorating on a Budget Without Sacrificing Style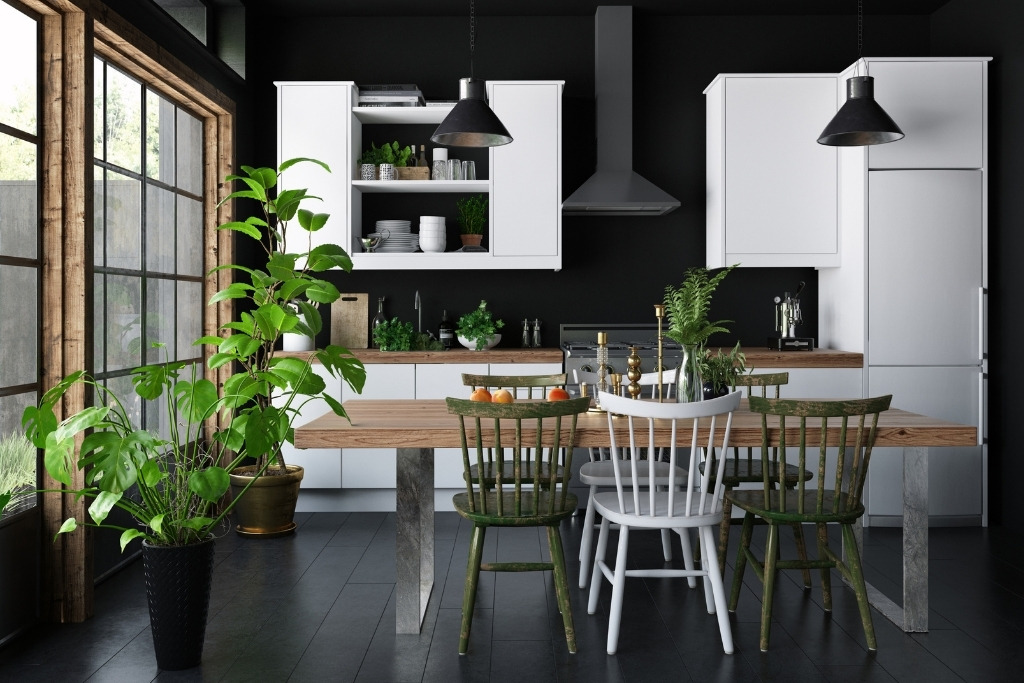 There are many ways to decorate on a budget, and these are just a few of the methods that have worked well for me. By using what you already have, being creative with DIY projects, and shopping at thrift stores and garage sales, you can easily create a beautiful home without spending a fortune.
And you don't have to sacrifice your unique style to do so. Sure, you may not be able to find that exact shade of cream that you were thinking for the bathroom, but you are likely going to be able to find something very close for a fraction of the price if you look hard enough, and are patient.
So get out there and start budget decorating! Your wallet – and your home – will thank you.