Always charming, in its own unique way, the rooster is a staple in practically every farmhouse…. either live or as rooster decorative accents. These Rooster decor favorites lend a playful appeal to any room, and their rustic charm cannot be beaten.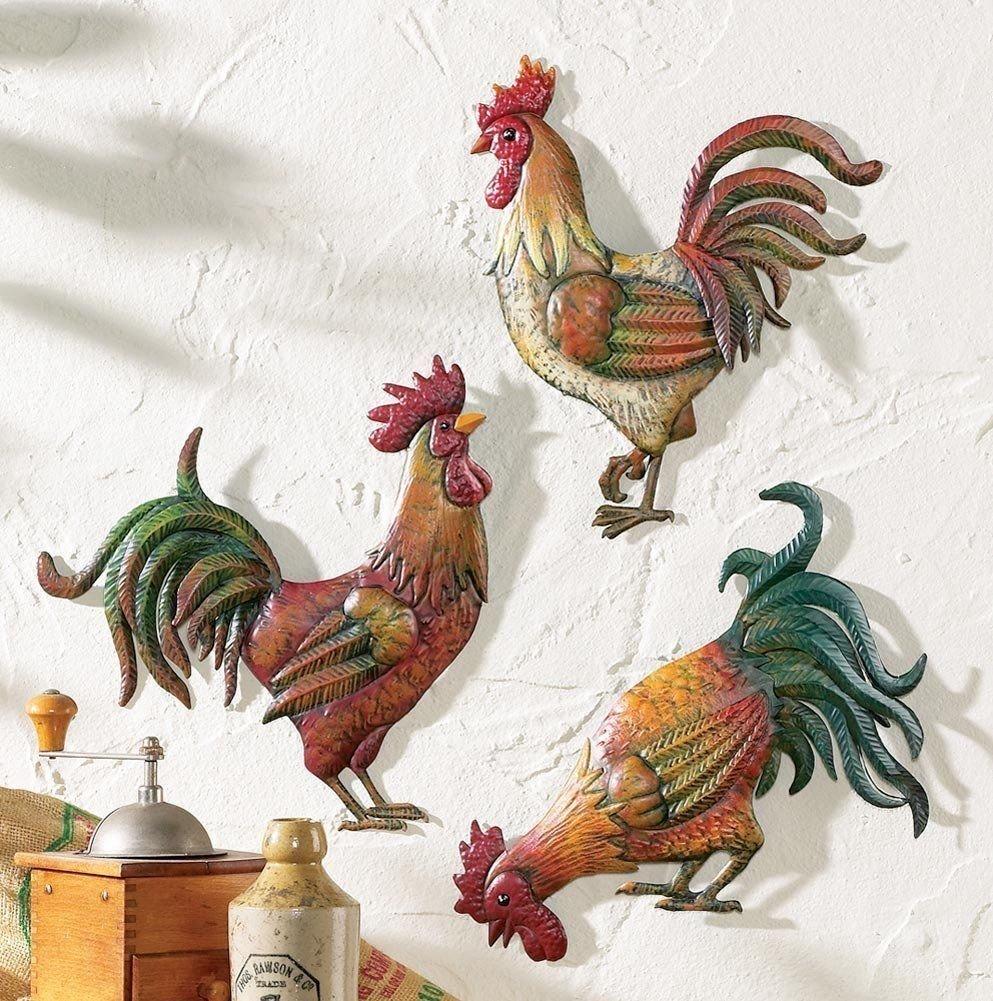 Image: French Country Rooster Metal Wall Decor Trio
The Playful, and Sometimes Annoying Rooster
The rooster is often portrayed as crowing at the break of dawn (with the well known "cock-a-doodle-doo") and will normally begin doing this before they reach four months of age.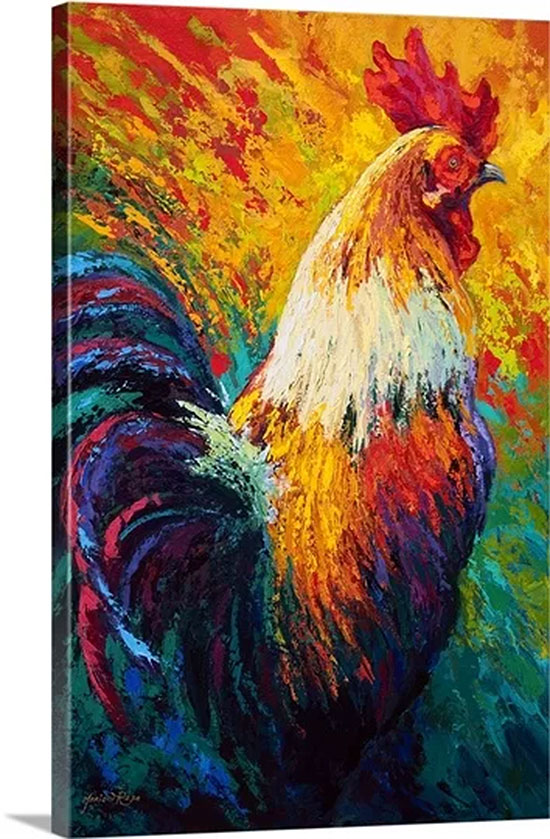 Image: Chili Pepper (Rooster) by Marion Rose Painting Print on Canvas
Visually, it's easy to understand why the rooster in your typical rooster decor piece is often pictured sitting on fence posts, roof peak or other objects, where the crows are considered to be a territorial claim. However, this more of a romantic ideal than a reality, as roosters are often seen at any time of the day and any place in the yard.
Rooster Decor in Country Chic and French Country Homes
These beloved birds are commonly used in Rustic and Country Chic decor and are especially popular in French Country decor.
French Country, (as you might be able to tell by its name) is inspired by the sunny locals of rural Southern France. It often features a rustic feel, with warm colors, strong patters, rich textures and dark-stained woods. Roosters are very typical in a French Country them, and they add a sense of authenticity to French Country decor… especially when it comes to kitchens.
Here's just a sampling of some delightful Rooster Decor items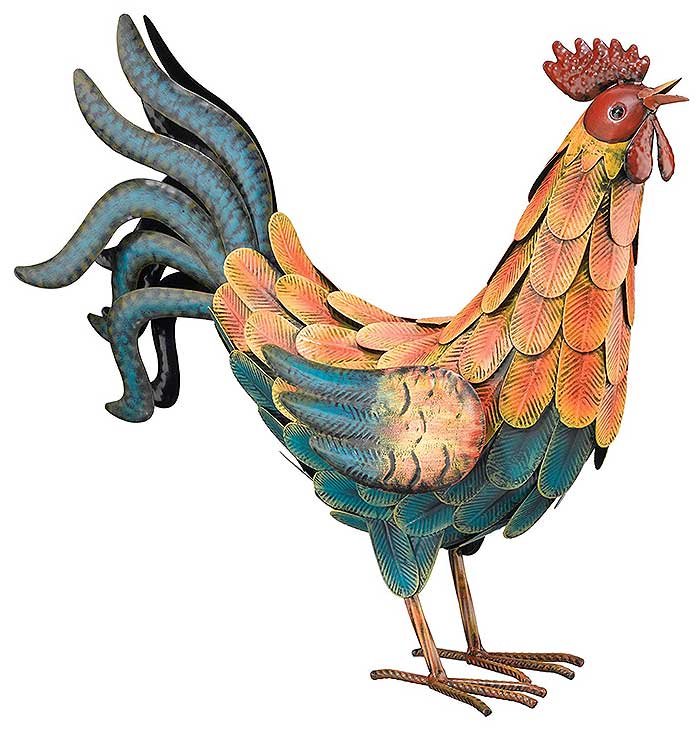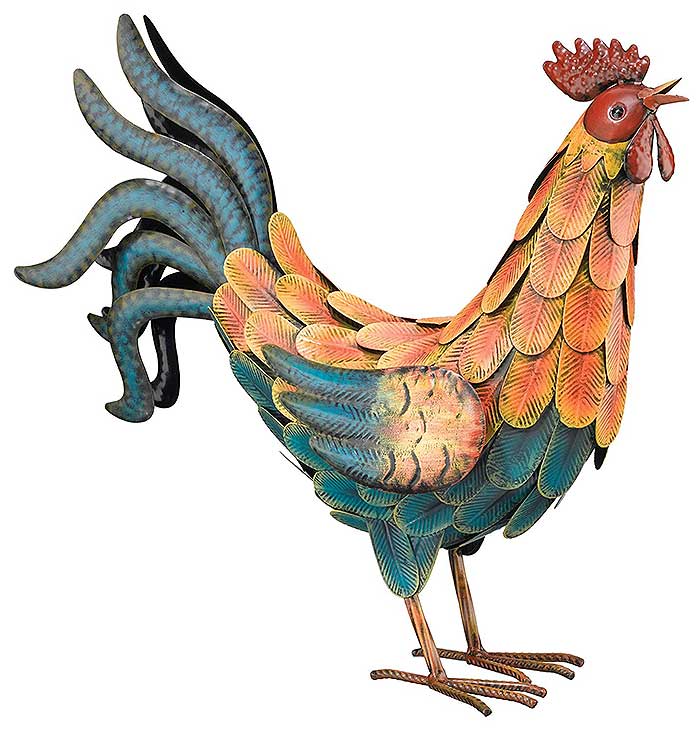 Image: Regal Art & Gift Teal Rooster Decor
Rooster Decor – For Yourself or as a Gift
So, whether they're a lover of Country, French Country, or Rural Chic decor, or just love the creatures for the unique place they have in the world and in our hearts, we hope you enjoyed these ideas. Plus, they also make great gifts!