A selection of tips and ideas for quick, easy, and budget-friendly ways to update your home and give it an updated look without breaking the bank.
Do you feel like your home needs a facelift but don't have the budget to do a full-scale renovation? You don't need to feel left behind. Everyone wants to live in an amazingly decorated home, with stylish and lavish fixtures like a luxury hotel, but not everyone can afford it.
You don't have to spend a lot of money to get an amazingly decorated and designed home. If you know the right ways, you can add a lot of style and elegance to the decor of your home without breaking the bank.
In this post, we will share some excellent budget-friendly decor tips to show you some ways to update your home including decor ideas for inside and outside your home to make it appear more luxurious and elegant.
---
Choose an Elegant Color Pallet
It is quite obvious that the color palette you choose for your rooms will play an important role in determining their design. Instead of the old, generic colors like shades of white, go for something more unique and vibrant. Paint the rooms according to their function. For example, the bedroom should be a place to relax and get comfortable, these days, colors like soft grey, lilac grey, lavender and soft green are commonly used for bedroom walls.
Try to implement multi-color and contrast based color schemes for the walls. For the living room, you can create an accent wall in a bright and vibrant paint, with the remaining walls kept neutral. The color pallet doesn't only apply to the paint, you should also make sure that the furniture and the curtains are according to the color pallet.
---
Add Some Elegant Lighting Fixtures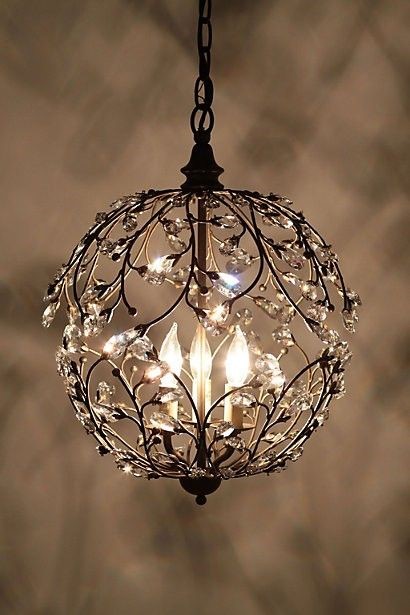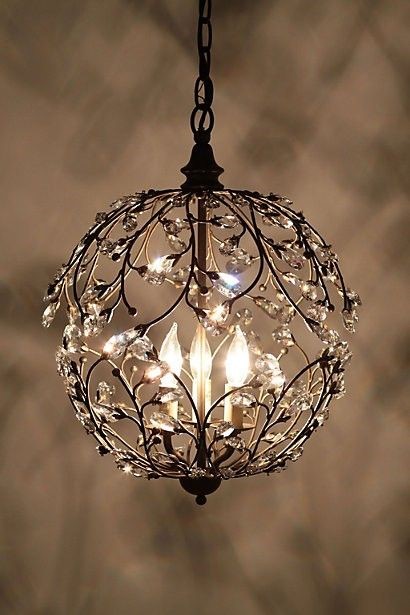 The lighting of any room is another key feature that determines its style and decor. Even if you have the most elegant furniture and the best art in a room, it will look awful if it isn't properly lit. The lighting sets the mood and ambiance of a room, and you should opt for multiple and different lighting fixtures to light up your home.
Instead of the plain old fluorescent lights, use fixtures like table lamps, pendant lights, chandeliers and wall sconces to light up the home. Use globe lights for the outdoors. These fixtures can add a lot more elegance to your space, and the right lighting can make even a simple decor look epic.
And if you shop right, they can be far more affordable than you would think. For a few hundred dollars or less, you can change the look of an entire room just by changing out some lamps and ceiling fixtures.
---
Upgrade the Kitchen
The kitchen is a very important part of your home, and it is a place that is often neglected when it comes to elegant design. If you want great decor in your home, then the interior of the kitchen will also have to be planned.
But you don't need to do a complete tear down to make some effective and beautiful changes to your kitchen decor while staying within your budget.
Painting the cabinets in contrast with the walls, add a simple but effective back-splash, or updating your kitchen faucets can make a dramatic difference to the kitchen without adding major costs. .
As far as the countertop is concerned, some of the popular options such as granite can be quite expensive, so try to spruce up around the countertops unless they absolutely need to be replaced.
---
---
Add Some Elegant Window Coverings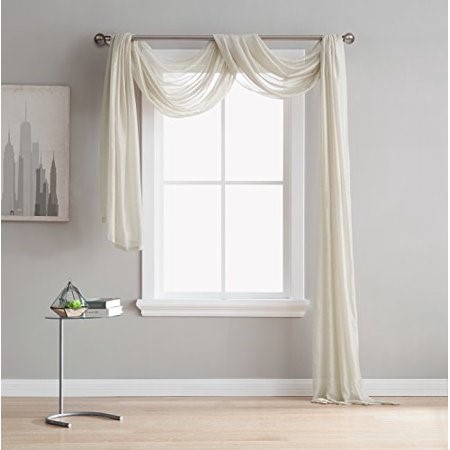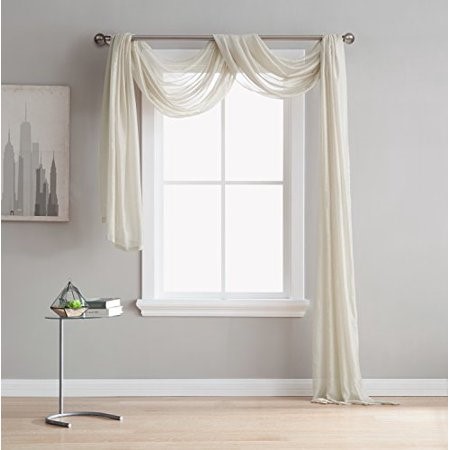 When it comes to the overall design of your home, large windows are a very sophisticated fixture. Installing oversized windows would not be considered one of the budget-friendly ways to update your home, but if you already have them… make sure you are petting them to use in the best way possible.
These windows let a lot of natural light in the home, which makes it appear more open and airy. But for the night, you will need to put some curtains or drapes in front of the windows. The drapes and their design play an important role in defining the style of a place. You should get some elegant drapes made from rich fabrics.
Also, a great trick that you can use to make it feel like you have high ceilings is getting super long curtains that are touching the floor. The window fixtures can make or break the design of a place, so choose them wisely.
---
Add an Outdoor Garden and Incorporate the Patio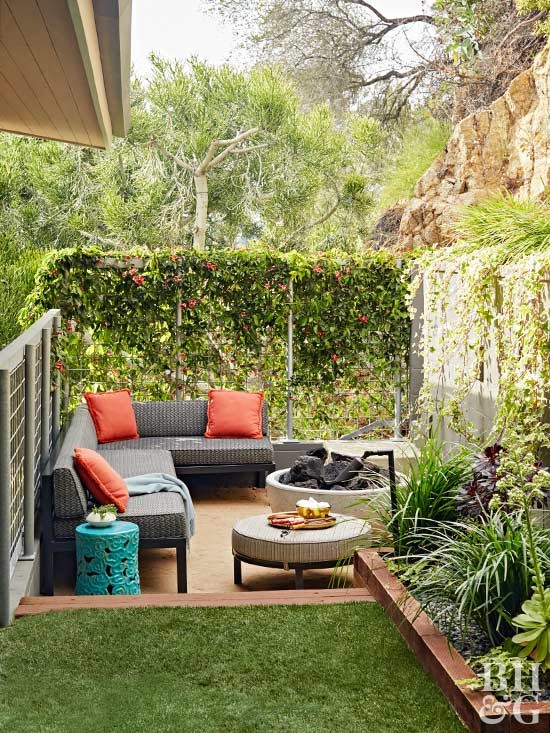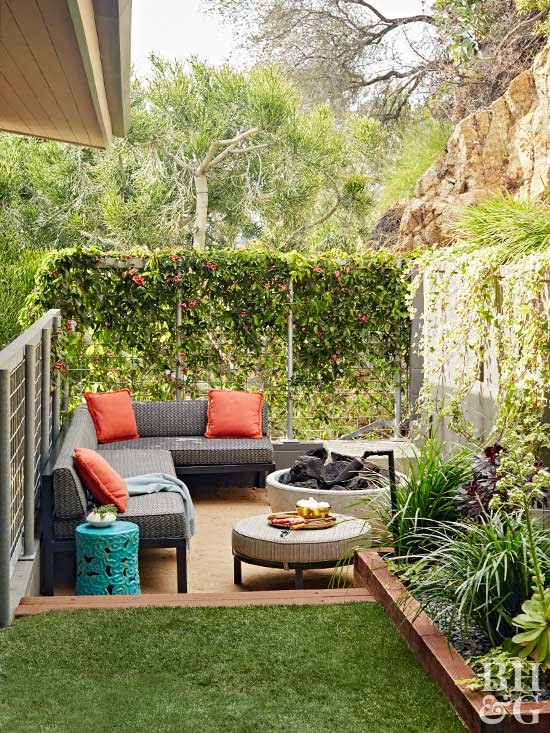 A garden is an amazing luxury feature that you can add to your home for a very low investment. It will make your backyard look like an amazing oasis, and it will also save you money instead of costing you.
Plant some flowering plants and some organic vegetables and fruits in your garden. You can also pick the flowers and display them in decorative vases around the house. It is a wonderful way to add an element of nature and some extra color to your home.
The patio is another part of the home that needs to be elegantly designed. Consider the patio to be like an extension of the living space and design it accordingly. You can make an amazing barbeque area on the patio, to host some amazing BBQ parties at your home, or you can also turn the patio to an outdoor lounging area. It is a great way to incorporate the exterior of your home into the elegant design and decor.
You can also check out these Cool DIY Projects for Your Backyard, Patio, or Garden for some great ideas you can do yourself.
---
Keep Your Home Clean and Clutter-Free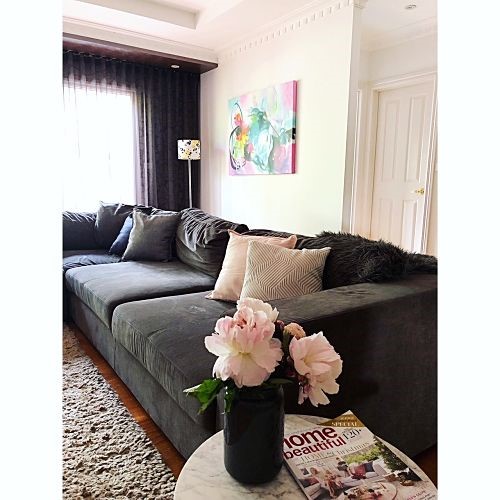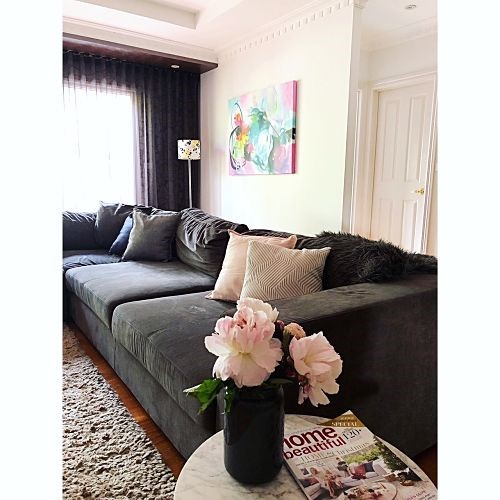 Keeping your home clean and clutter-free is also a very important part of maintaining a stylish and elegant decor. Even the most elegantly designed home will not look welcoming if it isn't kept super clear. And, in order to keep your home clean all the time, modern cleaning equipment is crucial.
Clutter is also really bad for an elegant home. Clutter is often called elegant designs' worst enemy. So, make sure that you save some suitable storage systems and keep your home super clean. Avoid adding bulky furniture pieces that take up too much space, go for some sleek and lean furniture pieces that actually make the place look more open and airy.
---
Go For a Layered Effect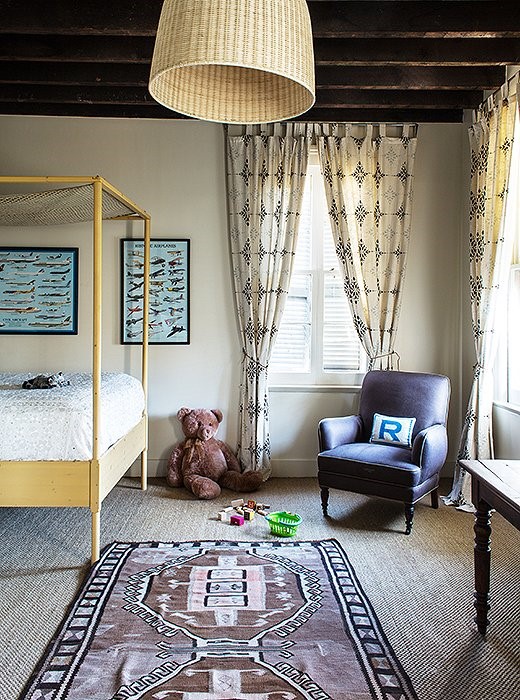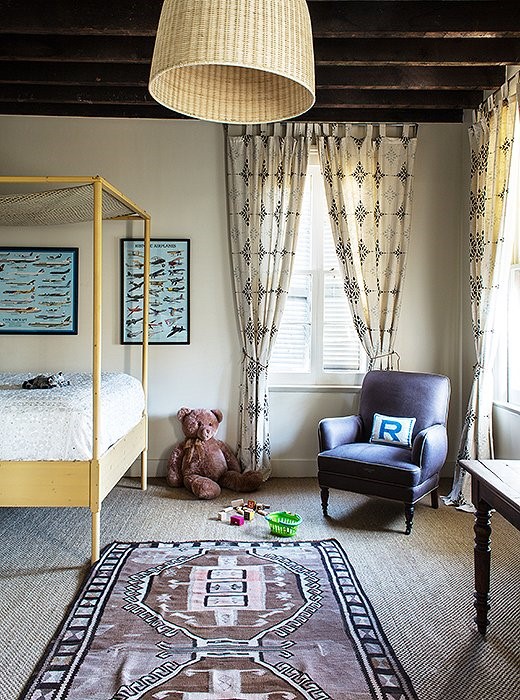 Layering is a very common technique that is used to add color and style to a home. What you have to do is add layers to your existing furniture, for example, you can add some throw pillows and blankets on the couch, you can add a rug on the floor, or you can put some extra decorative pillows on the bed. These are some simple layering methods that will make your home look super stylish and amazing.
---
---
About the Author of 7 Budget-Friendly Ways to Update Your Home
Anthony Henson has been covering consumer technology for a decade now. He currently covers consumer electronics in the PC Labs as the in-house home entertainment expert, reviewing TVs, media hubs, speakers, headphones, and gaming accessories. He regularly writes blogs at https://www.helpful.reviews/en.