Classic home redecorating always comes with mixed feelings. Excitement and creative spark, along with the mighty stress of not going overboard with the budget altogether, make it a roller-coaster ride. To help you along, we've gathered the Top 6 Home Redecorating Tips to keep in mind when you embark on your next decorating adventure.
Why does home redecorating create such strong emotions? Well, why wouldn't it? After all, our homes are much more than just a residence.
It speaks so much about us. From the colors we choose for our walls to decor items to furniture styles, everything is an extended version of ourselves. More importantly, it is that one place where we feel safe enough to be vulnerable.
To ensure we have a comfortable daily living and prepare for each day, gearing up our homes is critical. Design plays a vital role in this. No matter what your style, taste, and requirements are, your home makes sure it preps you up each day for a new challenge each day.
So how do you really do this? How do you transform your residence into your home? Let's find out together.
6 Tips to Up Your Redecorating Game in 2021
This may sound odd at first – because we often think more about the creativity and the inspiration when it comes to redecorating a home – but taking a strategic approach to your interior redecoration will give you a better chance of success. And success, in this context, means creating a space that is both beautiful and functional. Your biggest challenge here is to balance utility with aesthetics.
Adornments and decor are full of human emotion and are critical elements of storytelling. But, when it comes to utility, they hardly have any purpose. The following are the top tips that can help you maintain that balance while keeping your redesigning project on style.
A little research goes a long way
There is almost nothing that doesn't benefit from research. Finding those hot and trending styles, colors, and designs can help provide inspiration for your own interior design project. It can also provide you with a better understanding of how you want your space to feel when you are all said and done. Creating a mood board is one easy wall to pull all of those ideas together. Another is to use popular pinning sites such as Pinterest.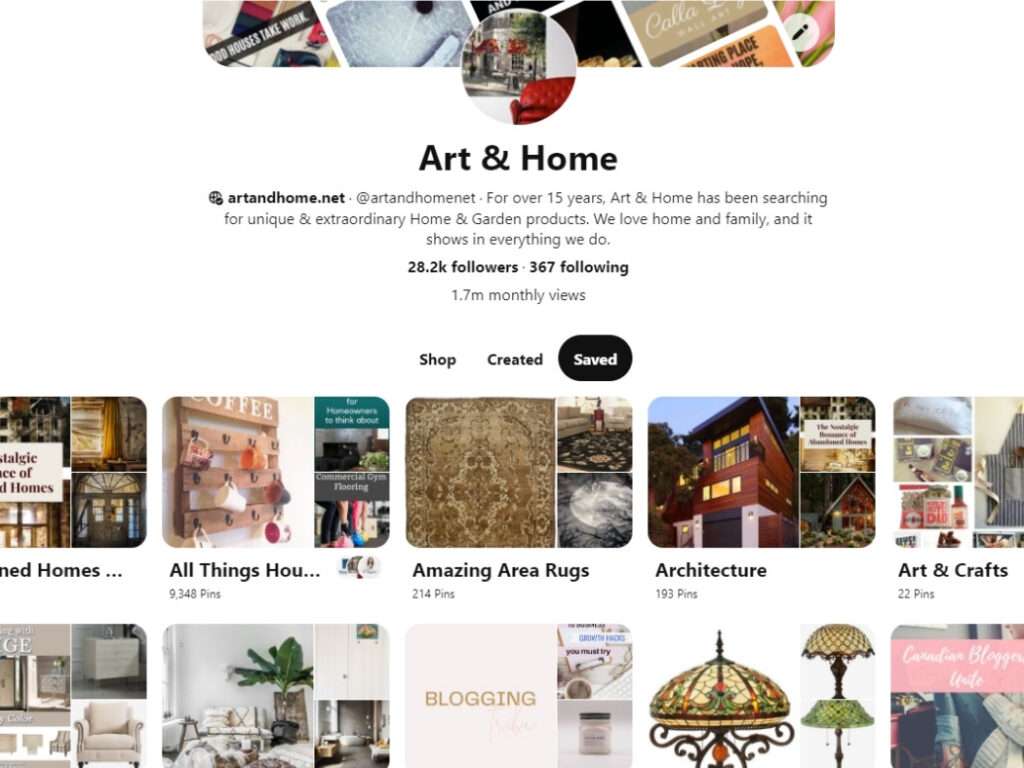 Find your style Finalizing your style, look and feel is the first productive step you can take in your redecoration journey. Whether you like a beachy look or a retro look, there are tonnes of ideas that you can take from the internet. Sources such as Pinterest, Instagram, or – uhm – a great home decor site like Art & Home can be fantastic resources. Also, if you prefer the classic feel of paper, you can also check out some interior design magazines for detailed notes.
Here's a simple exercise that you can use to get the most of it. Ask yourself a few vital questions.
What do you prefer more often in any product? Is it colors, monochromes, or patterns?
What keywords truly define your taste? Playful, humorous, retro, classic, chic, or is it modern? Keep the list of keywords handy for every decision you take in the design process.
Your hate list: Knowing yourself completely, you not only have to be aware of your likes but dislikes too. Making a list of things that you hate entirely makes sure that you do not invest in such things in the complete process at any cost. From colors to particular furniture to utility styles, it can be anything. Remember, it is a very personal task. This means you have to be attentive when you create it.
You may think it's odd – and unecessary – to create lists like this, after all what are the chances you will buy something you hate?
In actuality, you'd be surprised. A good friend of mine, who can't stand the burnt orange color, ended up purchasing a burnt orange club chair because she really liked the shape and it fit perfectly into a tight corner where she needed extra seating. She convinced herself that she could grow to appreciate the color. She couldn't, and ended up having the replace the chair 8 weeks later.
Plan your space
A vital component of a successful redesign is optimal planning of your space. In doing so, you have to keep an eye on proportion and scale at all times. They go into shaping your space into productive yet attractive areas.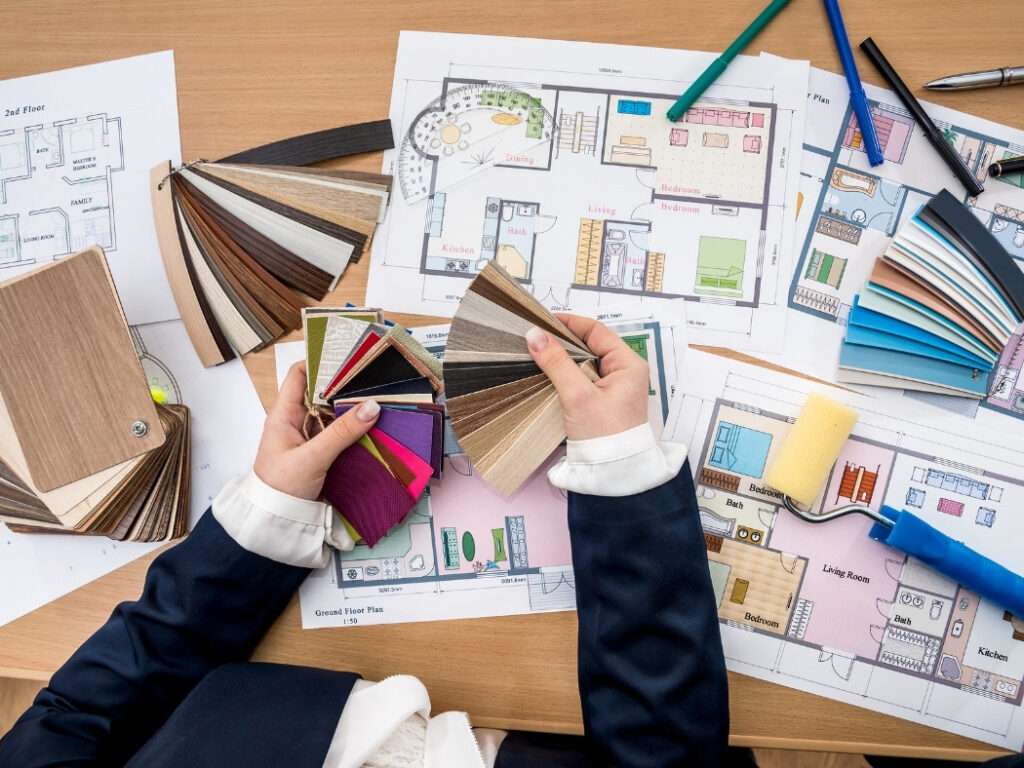 Start with drawing: Sketching a floor plan is essential to finalize what goes into your space. Compromising this step can potentially cost you both time and money. Ideally, a pen and paper diagram can give you a blueprint of your rooms. If you're not handy with an artist's pencil, rendering software can give you a more realistic idea of how your space would look like after completion.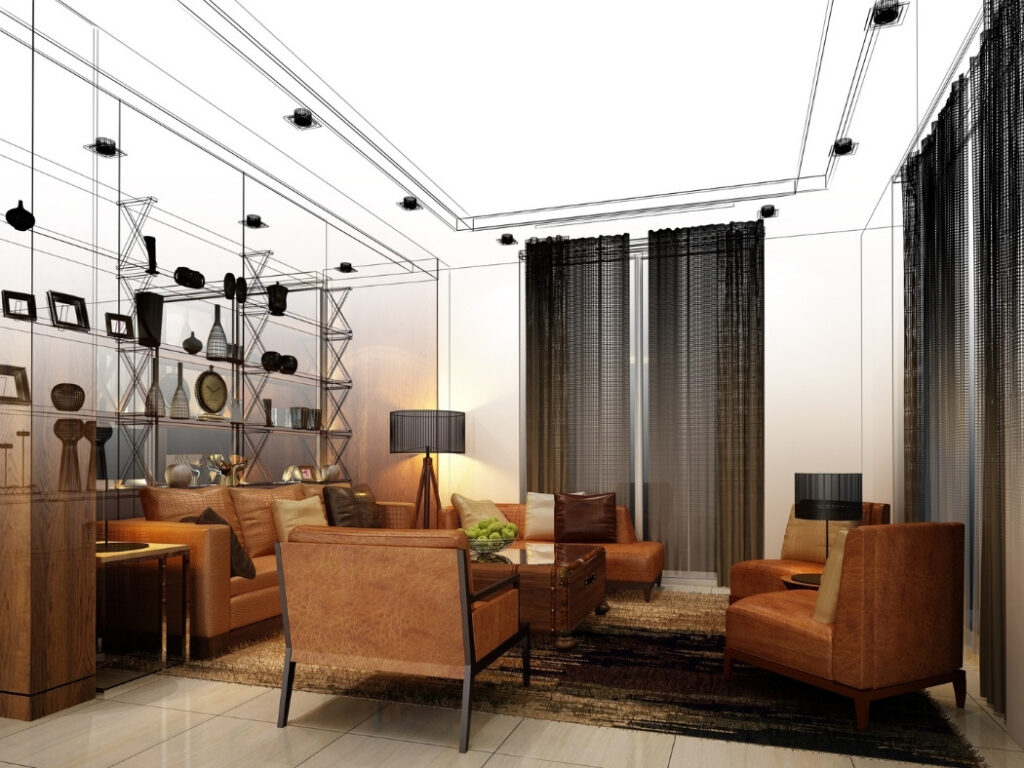 Plan your furniture: Planning your furniture is critical in mastering your interior redesign game. The internet is filled with advice on how you should always invest in space savings furniture. But that is just the half-truth.
What makes a difference here is deciding your furniture based on your space capacity and the feel you are opting for. If your bedrooms are comparatively small, going for space-saving furniture is the right move.
On the contrary, if your drawing room has a wide layout planning the room for different activities is a great idea. Sections like entertainment, conversations, and work area can add visual weight and make productive use of your space.
Mind what's beyond the floors: Having developed a detailed plan of how your horizontal space looks isn't enough to have your dream house. Ceilings, doors, and windows play an essential part in your space's overall design and feel.
Ensure that you use light colors on your ceilings. Having high ceilings definitely adds apparent volume to your space. But, if you do not have the luxury of french doors and windows, you can achieve so with light colors and good light on your ceilings and corners of your rooms.
Enhance your space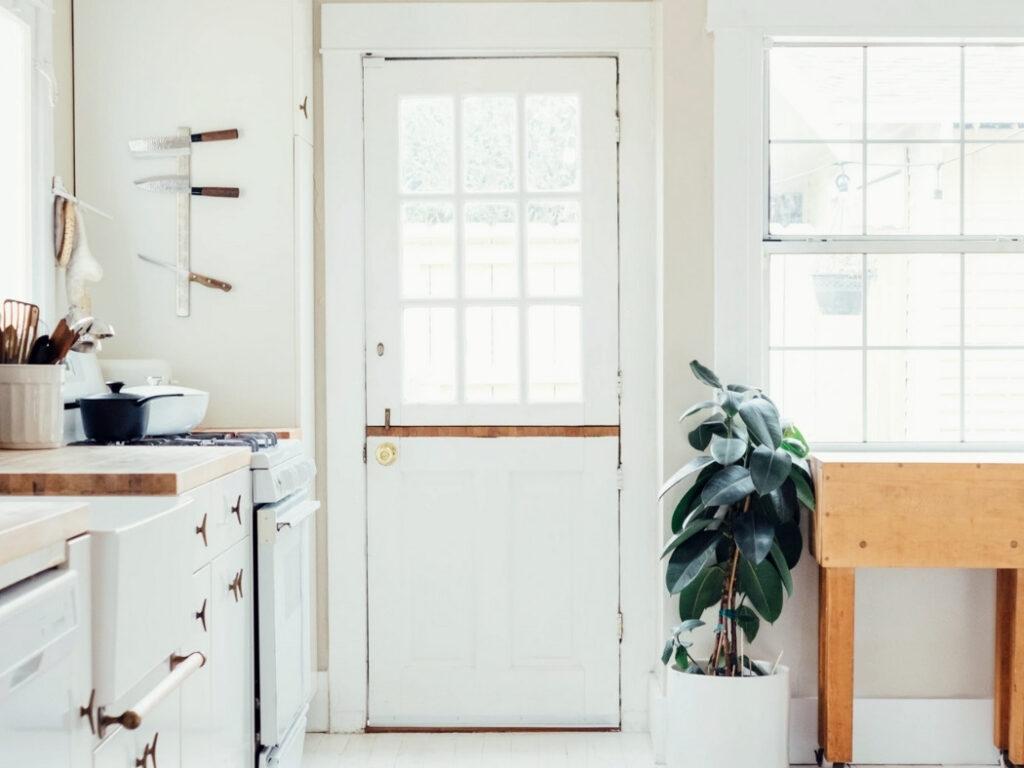 With the increasing cost per square foot of today's housing market, modern houses – particularly for first-time buyers – often bring with them space challenges when it comes to home decor and design. Unless you have the luxury to live in a modernized pre-war home, chances are you will need to lean on furniture and accents that are both lightweight and low maintenance. Being mindful of a few norms can ensure you can still make your modest-sized home look fuller yet larger.
Declutter your space: Visual clutter is the most prominent damping element of your interior spaces. Whenever you plan your redecoration, invest in items that promote declutter. Whether it's a furniture choice or ceiling design, anything that twins as an extra storage space can promote declutters.
It's all in the paints: A paint job does more than cover imperfections of your walls. It is one of the most cost-effective ways to create depth and volume in your rooms. Done right, paints can melt your space into one cohesive space. Choosing soft colors over bold dark can instantly make your spaces look apparently larger.
To add a more refined finish, you can choose to paint your doors and windows with glossy finish white tones. If you want to experiment here, tones of yellow, blue, and green are great options. But, remember always to sample test the colors before the final application. Differences in color on walls and paper are found more than often.
Lights create drama: Adding lights to your interior space just adds what is critical for transforming your residence into your home, drama. You can use multiple forms of lighting to achieve this. From task lighting, accent lighting like pendant lights to general white lights like table lamps, floor lamps, and wallpaper lights, you can create a combination of all. Whatever you choose, prioritize based on your needs.
Throw in your style
Adding a personal touch to your residence is vital to create a personality extension. This means adding trending design styles to your space will not be enough. You need to go further, investing in items that mimic your personality. Interior decor and accents are the best way to achieve this goal.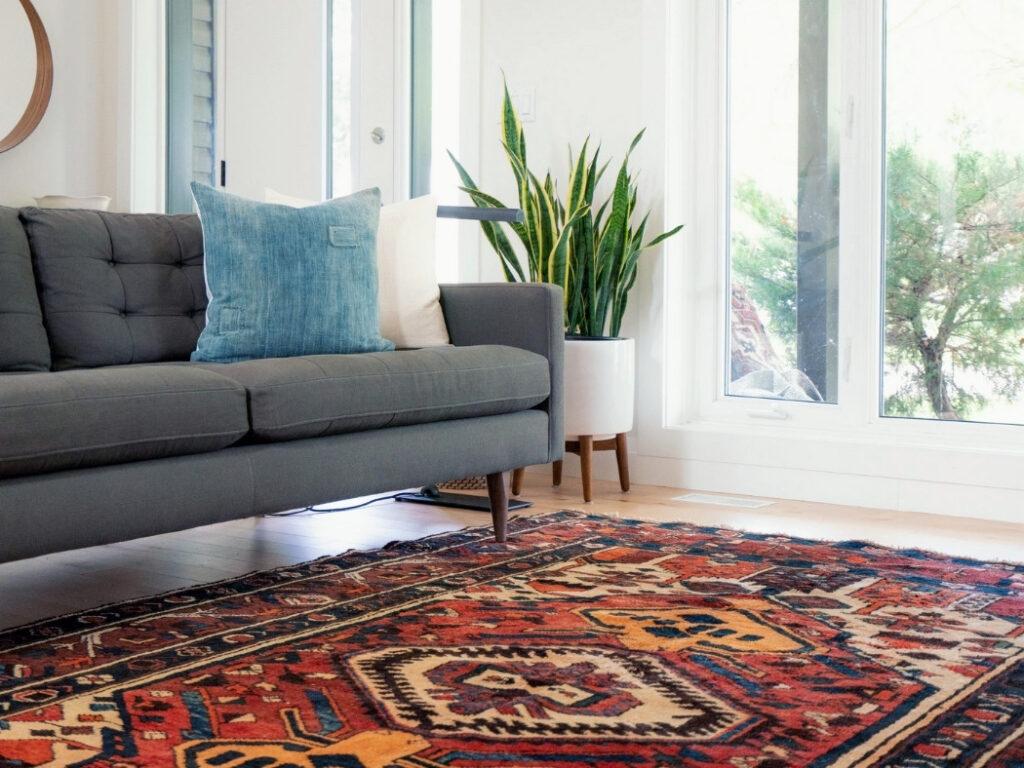 Soften your space: Hard decors like furniture and floorings often create an imbalance in visual appearance. Using decorative accents like tapestries, throw blankets, rugs, accent tables can instantly imbibe more life to your space. In addition to carpets, you can use light-colored flowing window curtains to create a dramatic feel.
Art attack There is no better way of pulling a personality statement than showcasing your taste in art. No matter what kind of art you choose, metallic canvas, metal wall art, or bright colored pastel canvas, or serene watercolor landscapes, it will share a piece of your mind. Make sure your art piece size is in proportion with the wall you choose to put it on. Going for too small of a wall hanging for a complete running wall can degrade the overall design quality. However, you can group 2-3 smaller pieces to create the right proportion.
Optimize on budget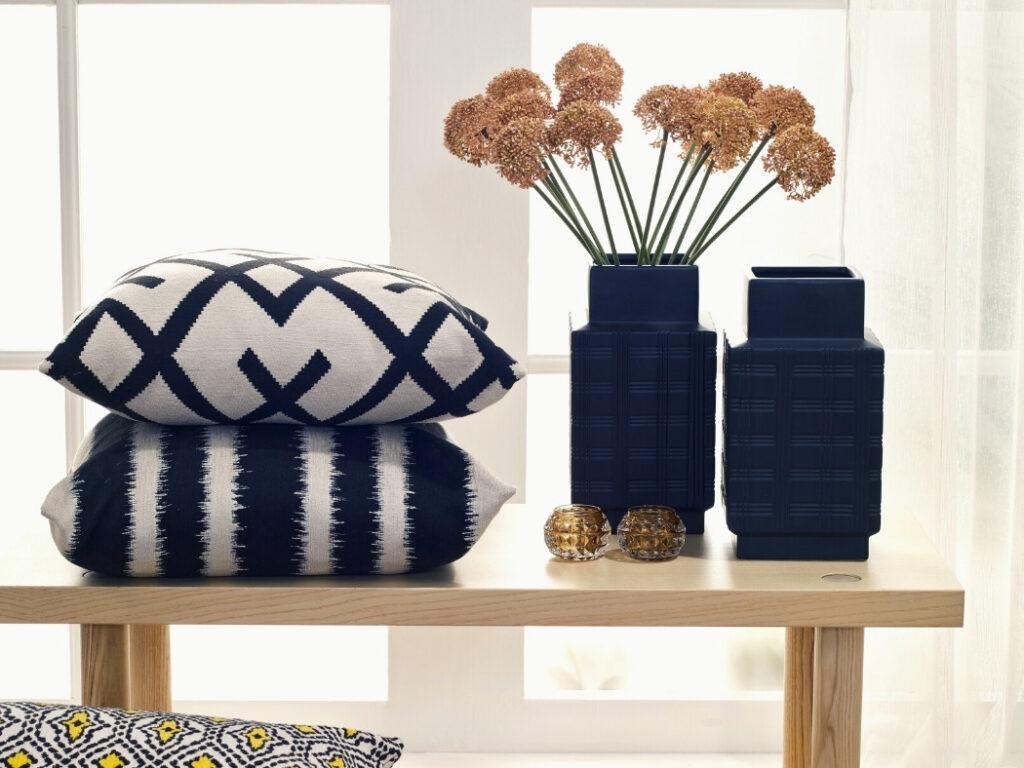 Ensuring that you don't exceed your set decorating budget is one of the toughest parts of home redecorating. It's so easy to get tempted by those beautiful cushions, or that amazing couch. Choosing accents from upcoming brands is a good option. You can have the same quality without paying the price of a top brand. Instead of investing in high-end accents, balance them with cheaper alternatives such as indoor plants. And be mindful of how you invest in furniture.
Create a cohesive look
The road to creating a complete & cohesive look can be tricky. And, yes, people often mess this up. However, following a consistent path from start to finish can help ensure you bring the entire look together in a cohesive way.
Create a task list with a sub-task under each broad category. Start with planning your floor. From tiles to wooden finish to furniture, map out everything. Then move to walls and ceilings and paints. To give the final touch, move to lightings and accents.
Parting Advice
When it comes to a successfully redecorating your home, your North star metric is 'YOU.'
No matter what design trend you choose or which tools you use, the design that brings out the most productive and comfortable version of you is your winner. But a piece of friendly advice here. Decorating the house of your dreams can often get you to invest in trendy designs and aesthetic looks. But going for only what is in vogue can transform your home designing dreams into autumnal dreams. This means another redecoration.
To save both time and money in the long term, it is always smart to invest in design trends that are trendy, classic, yet sustainable at the same time. No matter what the season is or which year you live in, minor tweaks can instantly refresh your designs.