There is a lack of clarity when defining interior design styles. When you look at different publications and see what they are describing as "design", what do you think it means? Is it the visual appearance? Textural properties? Etc.? We are defining what a style is using our own personal taste, but what about the rest of the world?
We've had an incredible year in 2021, for many different reasons. Some good. Some bad.
But, perhaps because of the last 18 months, It has been an amazing year for design. We've seen homes turned into works of art. Many people have spent their downtime during the pandemic rediscovering their love of the indoors and defining and redefining their interior design styles – and – in the process – making sure that their homes reflect their own personal style and taste.
This has been a topic of conversation among my friends for quite some time now. We've all got our own ideas about what style of interior design style is best for each of us. Interior design styles are very personal choices after all. Sure, you may want to impress your guests with your unique flair, but – more importantly – it's a space you have to live in, comfortably and enjoyably.
This became more apparent than ever during the last 18 months. In 2020 and 2021, the home became an extension of us – a place to reflect our personalities and values. As years go by, homes no longer consist of just rooms and functional furniture but take on a new perspective. And rooms no longer function as individual units, they must become part of the entirety of a home. This is why it is important to analyze where your style and preferences lie within the larger home designing picture.
Everything from family room curves to the look of modern office spaces. We begin to formulate our ideas about these areas when we are young and impressionable, but as we age it can become more difficult to judge the interior design styles of homes and offices that we see around us. What is the influence that drove it? What is it about that particular style that appeals to us (or not).
There are many factors at play when we look at an image and judge it based on its style. Some traits that can distinguish one style of decor from another include color, pattern, texture, and the fabrics that were used.
To help, we've created the Ultimate Guide to Interior Design Styles, where we outline the top design features and standout elements of each of the most popular home styles Iso far) in 2021.
The popularity and trends of various interior design styles continue to change. These days, vibrant colors and bold patterns are more popular than ever. If you're interested in creating a unique home or if you want to match your home to your style, it's important to understand what types of interior decor are available today. You can look at historical photos or browse created designs on home decor sites like Pinterest or get inspiration from home decor blogs (like this one!!!).
An Overview of Traditional Interior Design Style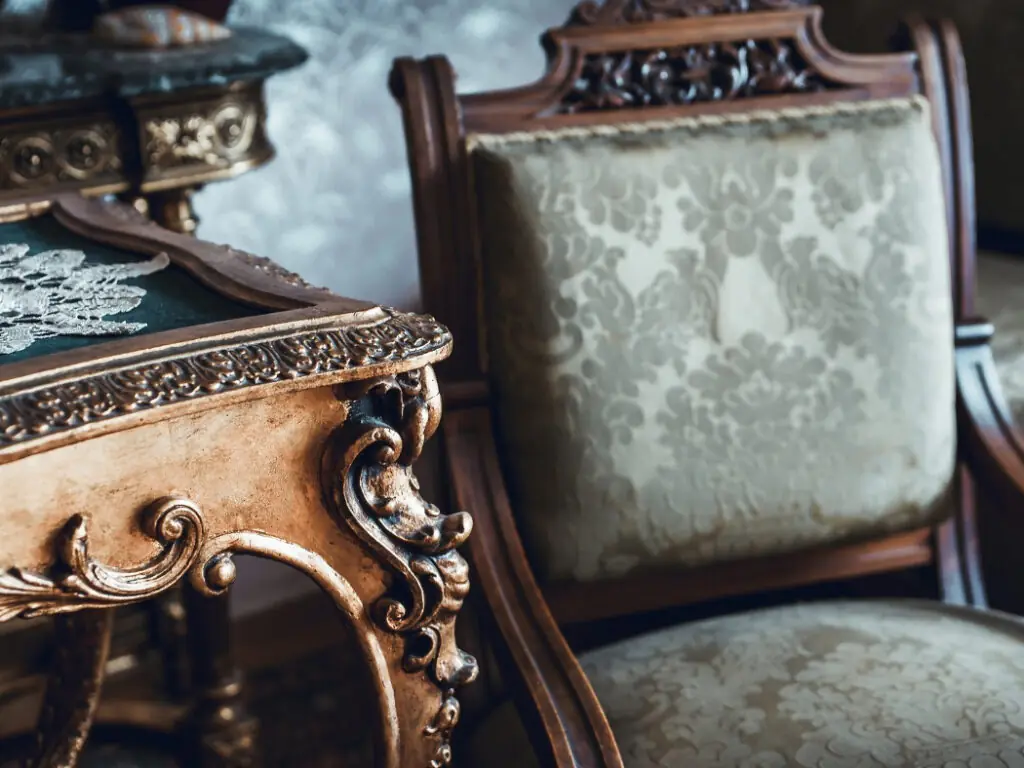 Traditional Interior Design, also known as a classic or conventional design, is what you'd imagine when you think about a house. Everything from the crown molding to the baseboards to the hardware on each door and drawer gives a home its own unique personality.
Traditional Interior Design is the general term used to describe the style of building that is determined by the Great Houses of Europe. This concept includes the classical Greek style, Renaissance, Baroque, and later modern versions. While each country had its own styles during this period, it is in today's style that we see most houses worldwide.
Focusing on creating a detailed design, Traditional Interior Design ideals are rooted in creating a comfortable space that has a historical feel and can be passed down for generations.
Whether it's a mixture of furniture, colors, and styles or something totally innovative and original, each room must be thought out carefully in order to pull of an interior design that you love. We will test any new styles to ensure it works with the decor throughout the rest of your home.
Traditional, eco-friendly, and versatile. We invite you to give new life to your home with the timeless beauty of Traditional Interior Design styles.
An Overview of Modern Interior Design Style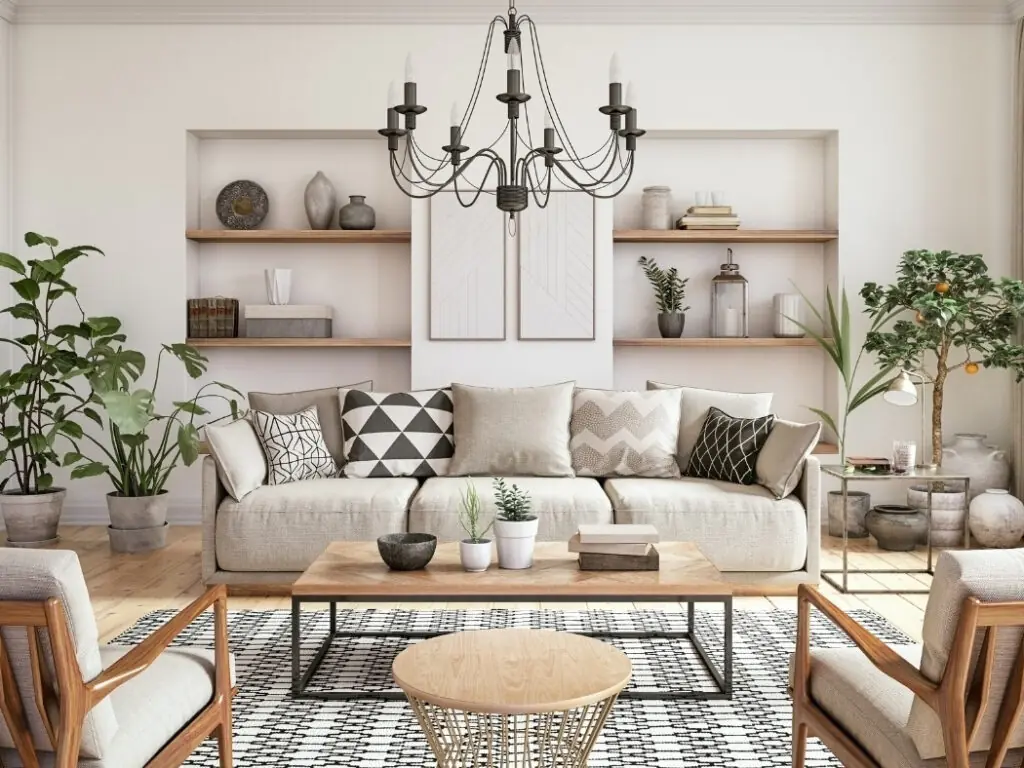 The 21st-century interior design trend has been described as "comprehensive modernity". Combining influences from different global regions, this style emphasizes functionalism and clean lines in order to create an overall more pleasant and cohesive environment. That doesn't mean you have to go all out and buy all these expensive pieces if you don't want to! You should still be able to mix and match styles throughout your home to achieve just the right look!
The 2020s is a decade of bold, conservative style. With a hard focus on form following function, interior designers are creating vibrant, modern spaces that are warm and inviting. With a distant memory of the cosmopolitanism of the previous decade, many people are tuning in to the subtleties and subtleties of classic design—the subtle interplay between form and function using color, texture, and arrangement. 2020s interior design is rooted in tradition but informed by modern sensibilities.
Rooted in tradition but inspired by modern sensibilities, the 2020s interior design is a beautiful pastiche of everything from classic art deco to mid-century modernism.
The 2020s saw the return of warm, rich colors. Patterned fabrics brought light and life to the simplest spaces.
No matter what your style, now is the time for Modern Eclectic Living. This interior design trend embodies both old and new, rich and poor — all in one space.
An Overview of Eclectic Interior Design Style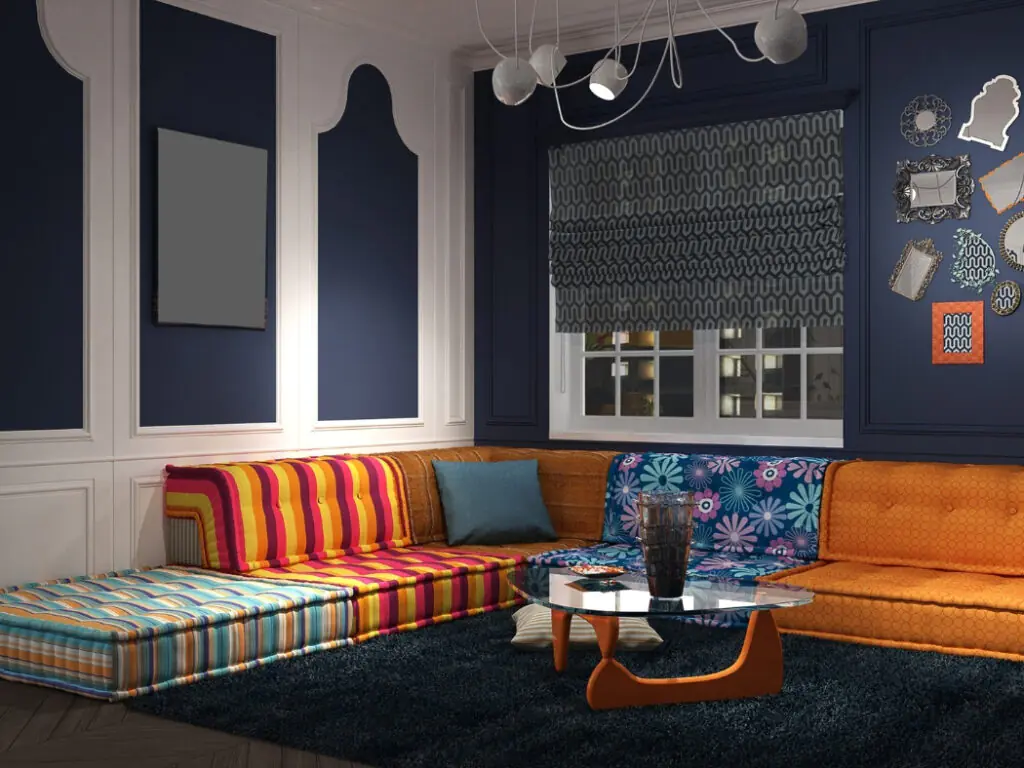 The Eclectic (or eclectic) style of Interior Design is an eclectic blend of styles and aesthetics, often separated into two categories, which are very similar, but not quite the same. The first, classically eclectic, kind of blends the traditional artistic influences of the 19th century with modern design sensibilities and technology. This might include works that look like they were hand-drawn by a graphic designer (often from photography), wooden paneling that resembles tapestries but is much more expensive, or ceilings covered in fabrics more reminiscent of fine arts painting, etc.
The Eclectic style of Interior Design places importance on the combination of many elements and features that may be derived and/or inspired upon by many different things, people, places, colors, etc.
The Eclectic style of interior design can be a blend of different styles, or taken to the extreme, by blending multiple artistic influences and aesthetics along with modern techniques.
In 2021, it looks like things will still be eclectic in interior design but will not necessarily include anything too modern – except, maybe, for a few, select pieces. Traditional artistic influences, mostly from the 19th century, seem to be taking a firmer foothold, even in Eclectic homes and are finding a balance with modern sensibilities and technology.
If you're looking for an interior design style that allows you to be comfortable yet still unique, eclectic might be the way to go.
An Overview of Contemporary Interior Design Style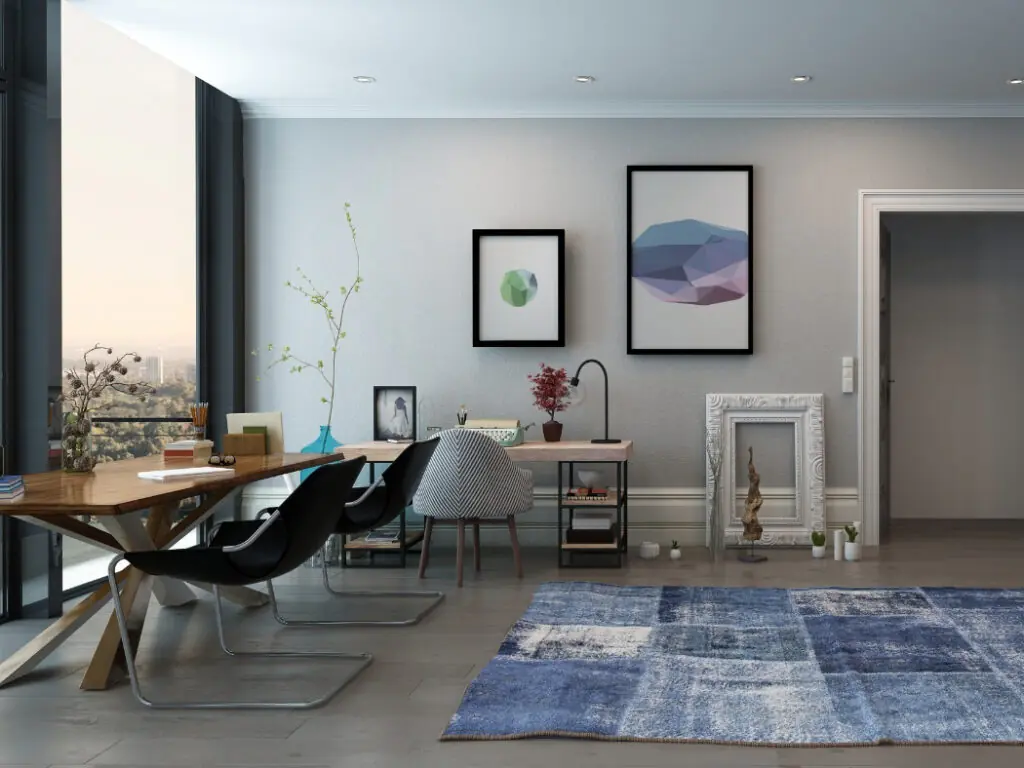 The term Contemporary Interior Design was coined in the United States through the mid-1950s along with other popular tonal variations such as rustic, gothic, and oriental. In the mid-to-late-1950s, interior designers began experimenting with color, pattern, and texture within these general exterior tonal styles. The results were varied and often startling at the time. The color red became particularly popular.
Contemporary, as a design term, is commonly described by designers today as "clean," "uncluttered," and "tasteful." Those same characteristics are closely associated with the word "Contemporary" when used to describe a design.
In the new decade, you can expect Contemporary to continue as a design term signifying "practicality" and "flexibility." Those same characteristics are closely associated with the word "Contemporary" in reference to a design.
Although Modern and Contemporary interior design often get confused with each other, modern has a bit more of a bolder approach while a design will be considered Contemporary if it is "clean," "uncluttered," and "tasteful."
An Overview of Minimalist Interior Design Style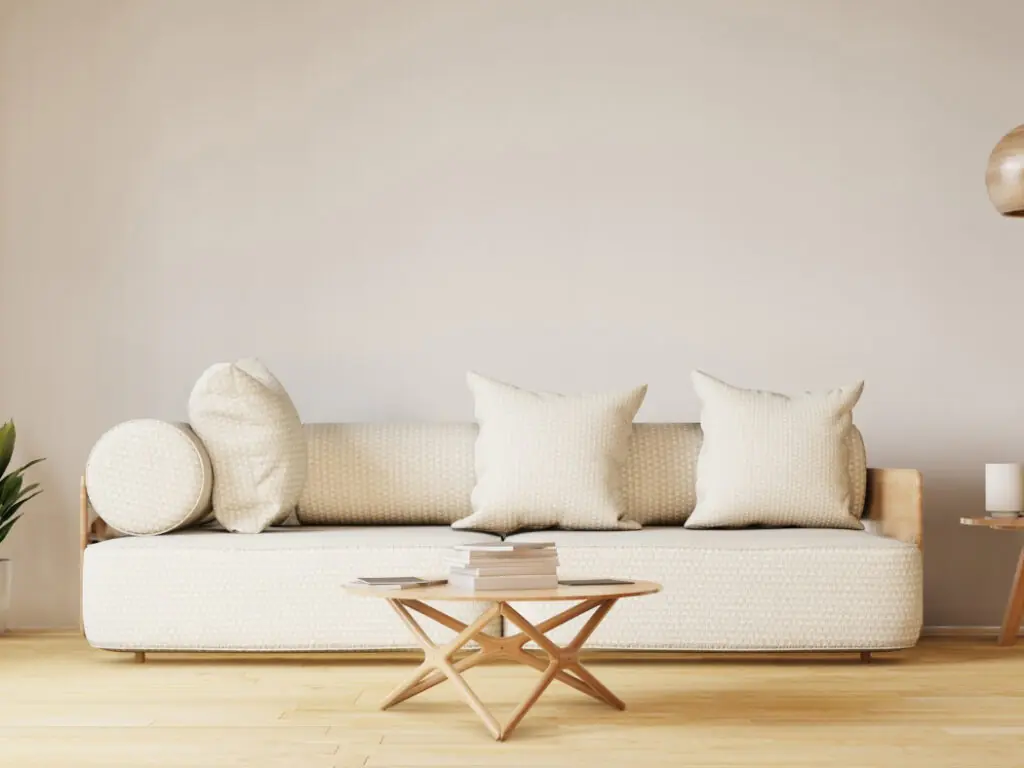 Minimalist Interior design is a style of decorating where the focus is on form, color, and detail. This minimalist approach can be completely based on your taste or needs. It's suitable for homes, offices, hotels, or any other place that you need to keep feeling comfortable but also stylish. Clean lines and a light color scheme are the main characteristics of minimalism. Sometimes there will be images used inside the home to give an overall feeling of comfort and peacefulness.
Minimalist interior design helps you focus on what's important to you. You can determine your own color scheme and choose which pictures, paintings, or images can make your space feel the way you want it to.
The minimal approach is the simplest way to decorate a space, so it's perfect for all types of homes. Minimalist home design features clean lines and touches of color with an eye for detail. Minimalist furniture makes each room feel functional and peaceful.
Minimalist design is characterized as aiming to get rid of unnecessary things around you. Minimalism is a growing trend as more people are wishing to get back to earlier times where the only thing that mattered was to enjoy yourself and have fun.
Minimalist designs focus on the most important parts of the space without over-emphasizing any one aspect.
An Overview of Mid-Century Modern Interior Design Style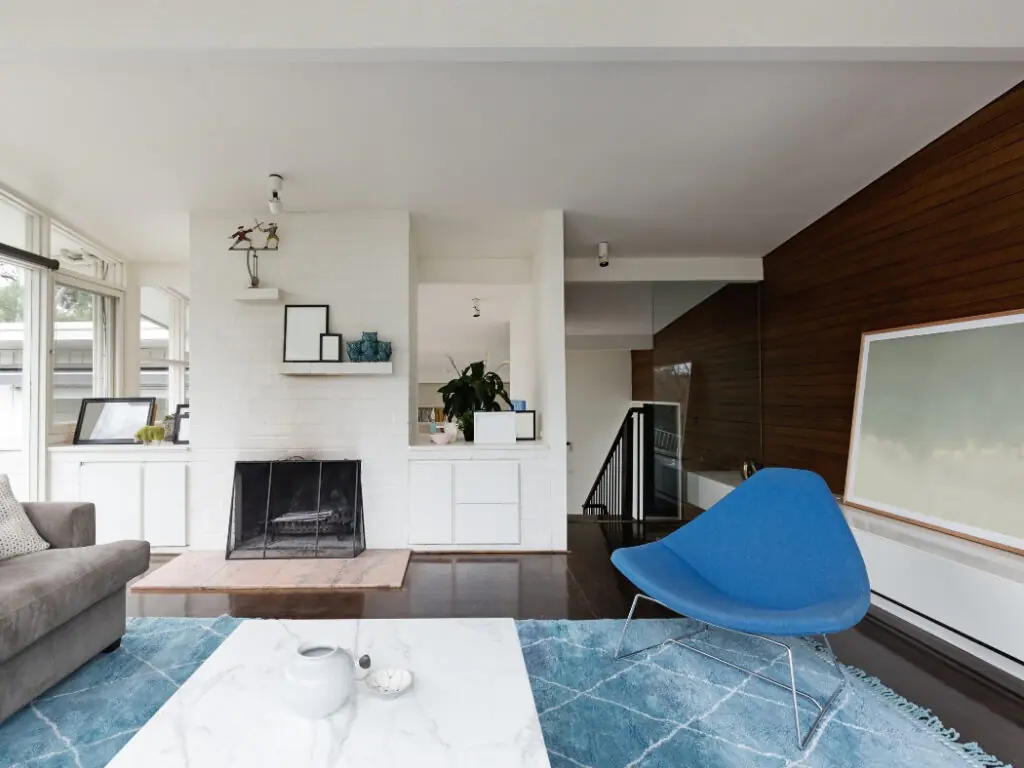 The terms retro and mid-century modern incorporate styles from the 1930s through the 1960s, respectively. While the terms may seem similar, there is a significant difference between these two styles. Retro means older; while mid-century modern represents a more contemporary look. While both style names are derived from clothing and accessories from the early 20th century, their meanings have evolved over time.
Both retro and mid-century modern design define interior design styles that embody the past. Not to be confused with one another, each style presents a different vision of the future. The retro design represents an older, vintage style while mid-century modern is viewed as contemporary and modern.
Retro and mid-century modern design styles have a lot in common. Both are inspired by furniture designs from the 20th century, and both are characterized by clean lines and bold colors. The biggest difference is that retro is roughly the style era of the 1930s to 1960s, while mid-century modern references the period between 1945 and 1965.
Retro and mid-century modern are generally used to describe styles of interior design which have an older, more classic look. However, to most designers, they represent very different styles. Retro encompasses a variety of designs ranging from the beautiful to the tacky, while mid-century modern is generally used when talking about contemporary restoration or renovation.
The retro-chic style found in design elements from the 1920s to 1940 is characterized by bold shapes and layers. This is often seen on decorative items such as furniture, wallpaper, and paint colors. The mid-century modern style, typically associated with spaces from the 1950s through 1970s, features a simple, yet elegant design that creates a sense of openness.
The rise of the young people's culture during the 1950s and 1960s is associated with two terms, retro and mid-century modern. Retro was a design that emerged in the late 1980s to promote the revival of romance and fashion from that period, while mid-century modern incorporates the entire California lifestyle inspired by Hollywood's glamour at the time. Today, retro items may include jewelry, furniture, clothing, books, posters, and decorative objects from this period. The style was
Retro and mid-century modern are names given to specific design styles that reflect a time period in history. A retro interior makes you feel like you're living in the past, while a mid-century modern interior can make you feel as if you're living in the future.
It is not easy to find truly awesome furniture if you are looking for timeless pieces. Some people spend thousands of dollars on furniture only to have it sit and look unimpressive after a few months. I know what you are thinking, "I need this now, I need it right now".
While this may be true, the modern generation is much more open-minded and interested in changing up the furniture in their homes.
An Overview of Transitional Interior Design Style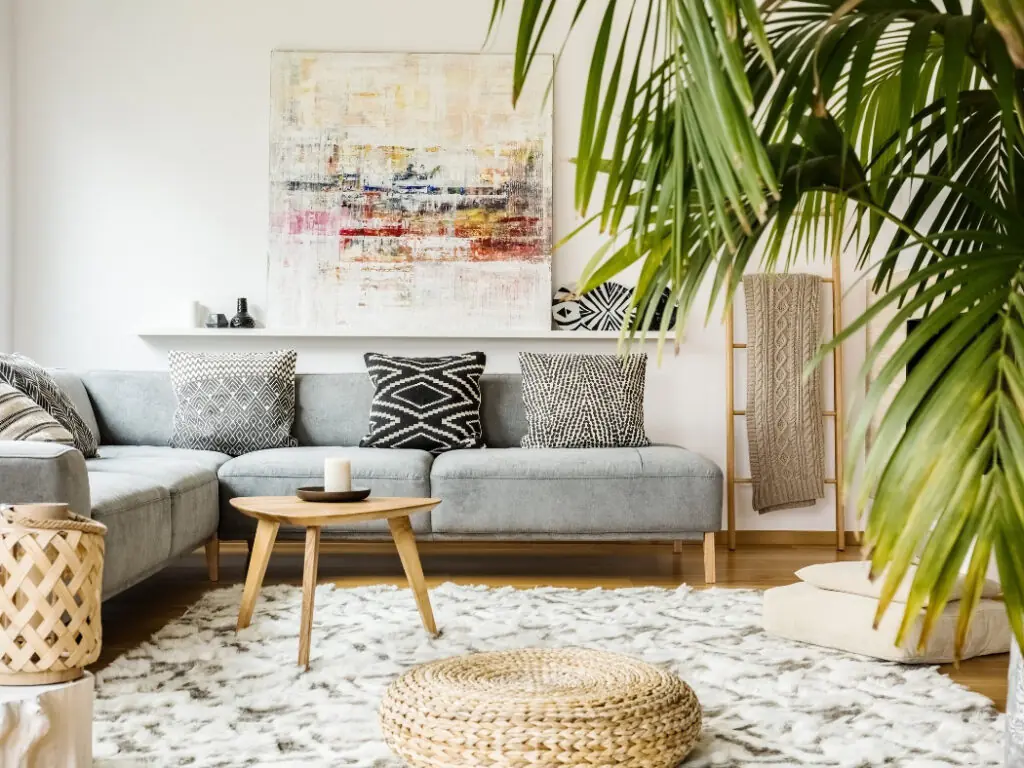 Transitional Interior designs are lighter on color schemes and heavier on textures. Medium and Dark are good starting points for making your place more interesting while still staying within your comfort zone. Mix and match items from Trendy Transitional Interior with items within your home to show off your style while bringing focus to certain areas.
Transitional styles are influenced by a lack of strict rules. They're light on color schemes but heavy in textures. Dark and medium are good starting points for making your place more interesting while still staying within your comfort zone. You can mix and match items of Transition styles with items from Home Styles to show off your style while bringing focus to certain areas.
Lighting is an essential element in any space, whether you are designing for privacy or public display. In 21st century design, light can bring order and symmetry to a room while also drawing attention away from it. Now you can learn about the many different lighting options available for your specific design task. It is often helpful to plan out a light scheme before beginning the actual building process. This way, you have a general idea of where your lighting will come from and where it will go.
Transitional Interior is an exciting new style that blends elements of Mid and Dark. This modern take on your living space creates an interesting focal point to pull together different elements throughout your home. The style is very versatile, so you can show off your decor and hide clutter effectively from one room to the next!
Transitional Interior designs will include colors and textures, making your place warmer and more inviting without straying too far from your comfort zone.
Transitional Interior designs are a popular choice for the home. The design is based on fading lighter colors into neutral areas while introducing rich browns and deep wine hues. This brings a relaxing and serene atmosphere to your home.
An Overview of Boho Chic Interior Design Style
Boho chic is all about creating a warm and inviting atmosphere in your home. This could include unique art, rustic furnishings, and vintage surprises. It's all about celebrating the small-town feel of your home with bold color palettes, oversized windows, unique designs, and more. This style of home decor takes inspiration from the natural world and is meant to be both fun and welcoming.
Boho chic is about appreciating the beauty of simple things. Enjoy your collection of bohemian art, colorful rugs, and unique antiques. It's all about making your home a comfortable place to gather with friends and family; a real community.
After discovering that Boho chic is a style of interior design that incorporates the outdoors and adventure, I was immediately drawn to this amazing trend. This style is all about using bright and colorful tones in place of more traditional black or white. This series of supplies includes: wall mounting lights, LED lanterns, accent lighting, hanging plants, rugs, rugs with floral patterns, and tie-dyed fabric.
In the past decade, interior designers have been able to push modernist trends in all aspects of our lives. In fact, it's easy to see why we've gotten so comfortable with this style of architecture. Although there are many different types of Boho Chic furniture that can be found around the internet, we're going to break down some of the more popular pieces in this style so you can get a good fix on these nomadic designers.
Boho chic design is all about creating a warm and inviting atmosphere, with bold color palettes, oversized windows, unique designs and more. Inspired by the natural world, this style of home decor is meant to be both fun and welcoming.
No matter the size of your home, boho-chic will add charm, edge, and style. Boho decor includes vibrant colors, rustic furnishings, and vintage goods that reflect this relaxed design style.
Boho chic also emphasizes the beauty in the natural world. For example, one might get lighting through colorful windows or look at art that mimics colors that you see in nature. The goal is to make the home feel like a refuge from the outside world.
An Overview of Modern Farmhouse Interior Design Style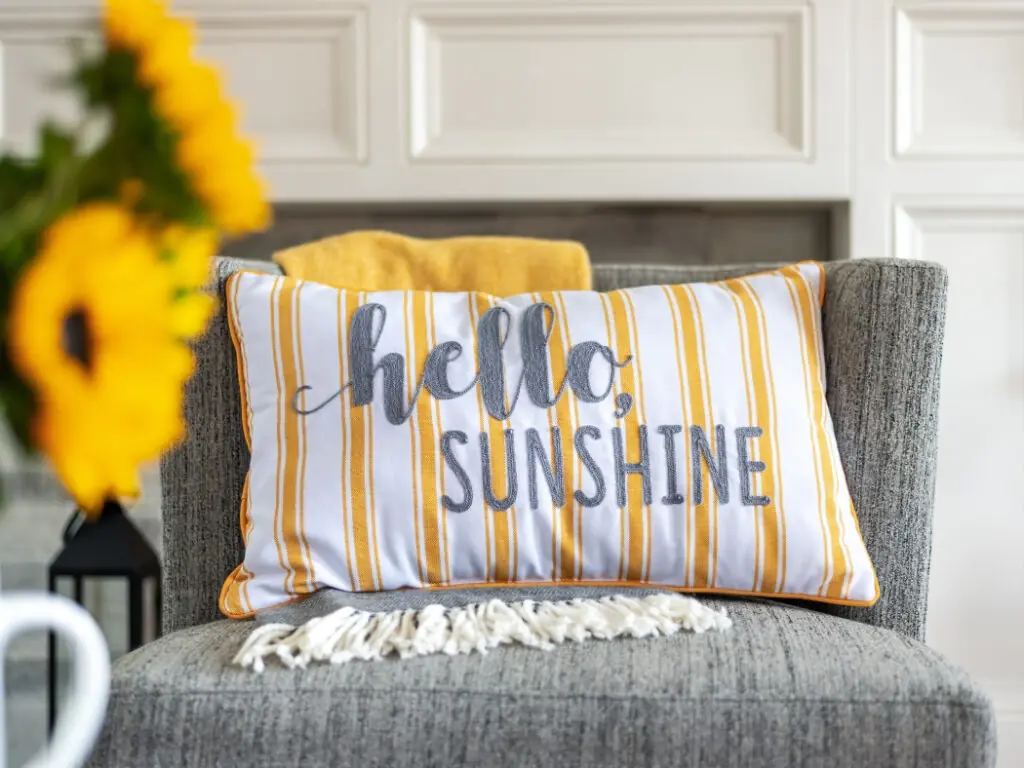 The modern farmhouse is a style that's been around for only a few short years – comparatively speaking, of course – but its popularity is exploding. Move over, shabby chic; this is the new kid on the block and it's here to stay. To make your interior design costs predictable and your home beautiful use these tips to identify your style and decorate with confidence.
It's a combination between country and modern that is getting a lot of attention lately. Over the past 30 years, we had different combinations of styles. Now we are looking at more simple-minimalist combinations that use lower textures and have a focus on clean lines.
Designers today have a wide range of options when it comes to farmhouse-style homes. The consensus is that earthy shades and vibrant patterns are popular as they add a sense of style without overwhelming you or obscuring the natural beauty around you. Reddish-browns, browns, and blacks are popular because they stain well and come off as cozy even in bright sunlight. Rust colors can add an unusual edge or punch to an otherwise plain home. If you want your home to feel more like a museum piece or more like a working farmhouse, pay attention to details like sconces, ceiling fans, moldings, and balustrade.
Modern Farmhouse furniture is a subset of furniture designs influenced by period pieces and contemporary literature on home design. Using period and contemporary images, furniture designers create furniture that is second-to-none in terms of functionality, but also timeless and stylish. Furniture that would look good in any home would fit well into this collection.
Reddish-browns, browns, and blacks are popular because they stain well and come off as cozy even in bright sunlight. Rust colors can add an unusual edge or punch to an otherwise plain home.
There are many types of lighting available in the market that look beautiful and work well for all types of home decor. But choosing the right lighting for your home can be confusing when trying to buy on impulse. Make sure to read this article and learn about essential aspects of modern farmhouse lighting.
Farmhouse-style homes continue to be popular as they exude a warm sense of nostalgia and welcome. They can range from very traditional to very contemporary in design, but many have rustic elements like wooden ceilings, deep browns, and earthy tones that add a sense of belonging to them.
Clad in rich reds and browns, farmhouse-style homes capture the charm of traditional American architecture while incorporating comfy homey touches. Earthy shades never go out of style.
Interior designers agree that the current hottest style for home exteriors is cottage – which is the second cousin, twice removed, of farmhouse decor. That is if you want to take on a project where you create your own space, using vintage materials in an old-school farm style with a hint of rustic elegance.
Farmhouse décor is making a comeback. But it's not just the farmhouse décor of yesteryear that's in demand. You'll also see a new, stylish take on the farmhouse style coming in at a steady pace. This newer design is modern, yet warm, and cozy too! By following these simple tips, you'll never mistake one for the other again!
An Overview of Art Deco Interior Design Style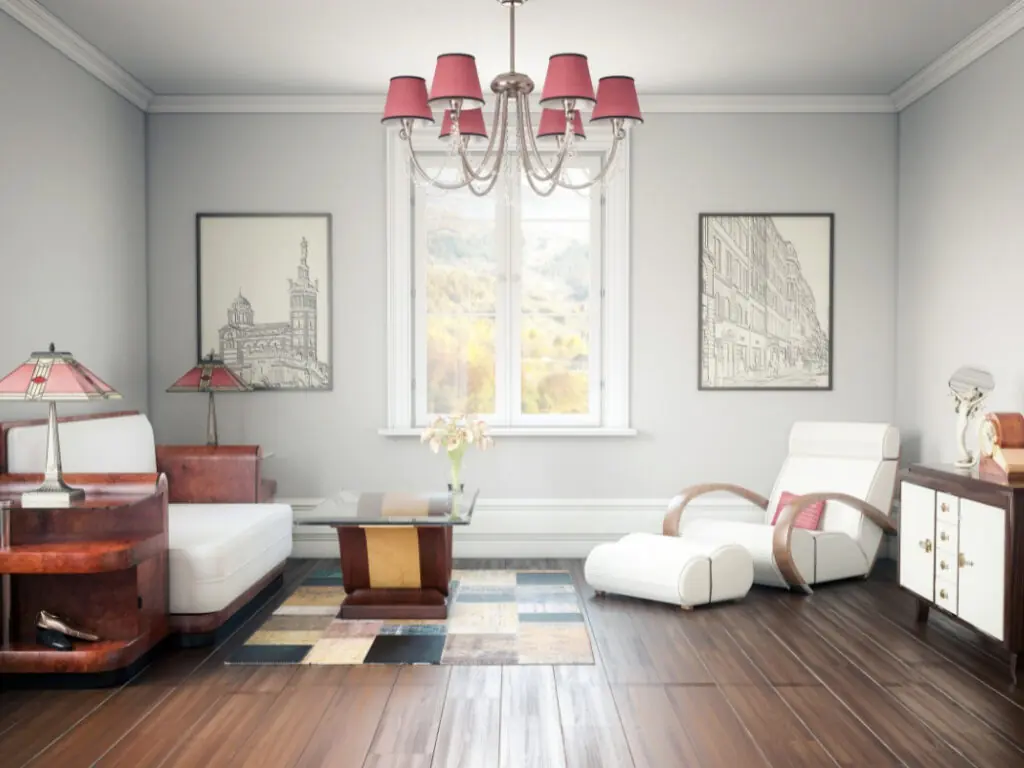 One way to look at it is that Art Deco was a revolution in modern architecture. It streamlined and streamlined the building process, leading to taller, more slender buildings with more open floor plans and more interior rooms facing the street. It was also very mobile — very much in line with modern urban trends — and embraced technology like the moving staircases and elevators that became so popular in the 1920s and '30s that they became standard in other high-quality buildings across the world.
Almost all furniture in the 1920s and 1930s was made for one purpose: to be stylish. This meant furniture was simple, simple in design, and often decorative. Decorative furniture consisted mostly of vases, bowls, and mirrors. When compared to the furniture pieces used in Art Deco in the 20th century, decorative furniture in the 20s and 30s looked like they were made for decoration rather than function.
The next decade's furniture reflected the popular tastes for clean lines, abstract patterns, and man-made materials. It is an abundant style, thriving on the unity of feeling from matching fabrics to colors to flame-resistant glass tables.
This came with a big disadvantage – the furniture didn't always look very comfortable. That's why many of today's Art Deco homes combine some of the key aspects of Art Deco while infusing some more comfortable seating to be able to blend style with function.
The most popular combination was red and white. The color scheme was also popular in the 1920s and 1930s, but that trend waned in favor of other more sophisticated designs in the 1940s and 1950s. The vertical stripes that became popular in the 1960s saw a huge increase in popularity among homeowners as well. Stripes also became more popular in commercial spaces, such as apartment buildings and warehouses, as well as schools and offices.
Interior design styles are becoming more diverse as time passes by. Take for example the use of light fixtures in an Art Deco home. How about using modern light bulbs in a traditional home? Not many people would argue that old-style rooms should still use their old-fashioned lights. However, with newer lightbulbs becoming available each year, there has been an increase in using modern bulb types in different styles of homes that have been traditionally used for various reasons.
In 2021, interior design styles will be based on a combination of the unique tastes and preferences of the local designer, the cultural preferences of the city, and general trends within those areas.
An Overview of Coastal Interior Design Style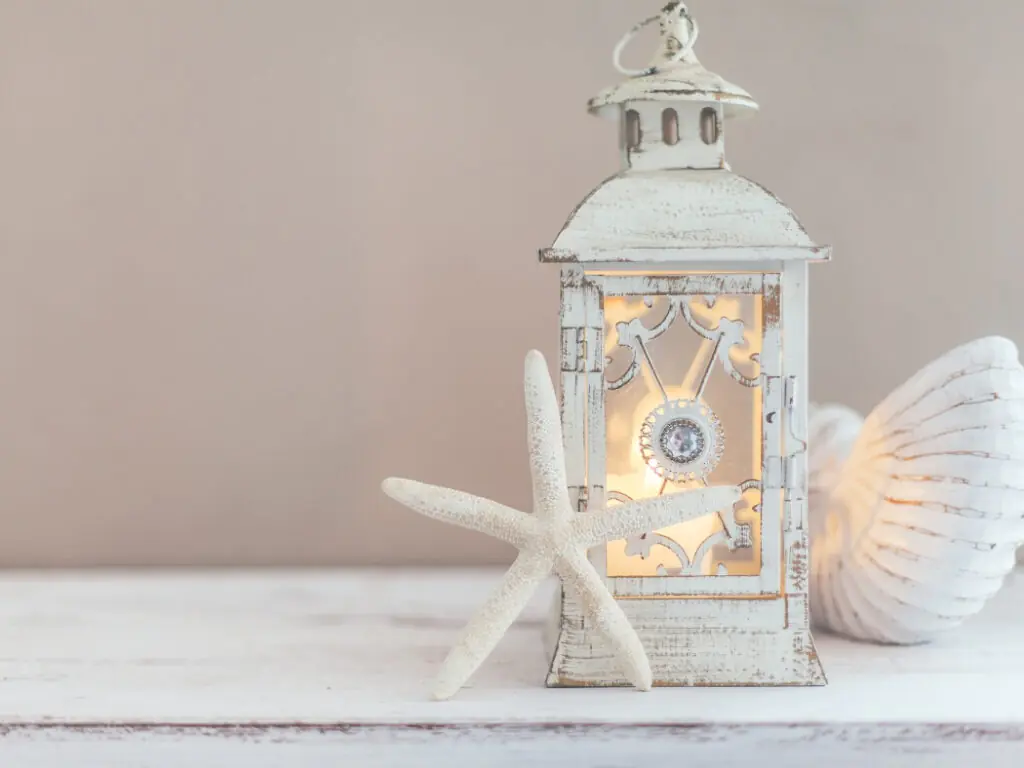 Coastal home decor is an interior design style that typically trends towards warm, bold colors inspired by the oceans and beachfront, along with a clean and simplistic aesthetic. This decor style can be found in resorts and condos as well as urban communities devoted to the trend.
Coastal home decor will typically be inspired by the seascape and ocean. Items considered to be coastal include seashells, driftwood, teak furniture, outdoor rugs, and patio coverings.
But make no mistake – coastal living is not only for the beach. While coastal living has always been about bright colors and natural textures, the popularity of the design style is moving inland with crisp cool colors and lightweight furniture. This interior design movement can be seen in homes across the country, even in the middle of an urban jungle. That's because they are perfect for people who want to create the illusion of escape in their own homes.
There are so many approaches to Coastal Living, and it isn't confined to the coast. You can have your own dream cottage retreat on a property with a big yard, or live in an apartment by the water and put in floor-to-ceiling windows and create your own private view. There are certain elements that combine to make the place you call home your perfect relaxation spot. These include natural materials such as wood and stone, simple yet sophisticated furniture, layouts with lots of glass and windows.
Harnessing the coastal essence of the beach is a home decorating trend that is flourishing in style and popularity. With its inviting warmth and relaxed sensibility, the beachy vibe offers a balance of comfort and luxury.
The coastal style incorporates the beach and seaside lifestyle into your home's design. This warm look can be found in condos, beach houses, and vacation homes around the world.
As people continue to move towards more enjoyable lives, the market for coastal home design will continue to grow. Many designers consider American contemporary design a coastal trend since it's often seen in condos and resorts by the beach.
There are so many different ways to welcome the coastal lifestyle into your home and create a space that's true to you. Feel the breezes of the sea on your face in every room, enjoy the views from every angle, and create a home that's all your own – even if it's only in your imagination!
Add elements from nature like wood, stone, and glass – whether they're in furniture or as a part of the craftsmanship in your home.
In 2021, designers are starting to rethink the traditional cottage styles that have been offered over the last few years. While they will still play a role in producing the perfect Coastal Living room, there is a new sense of adventure as designers start thinking outside of the box and focus on creating a sense of remote luxury. For example, designers are starting to use textured fabrics, in both upholstery and wall treatment, while using more vibrant colors and patterns to create beautiful environments that you don't want to leave.
An Overview of Scandinavian Interior Design Style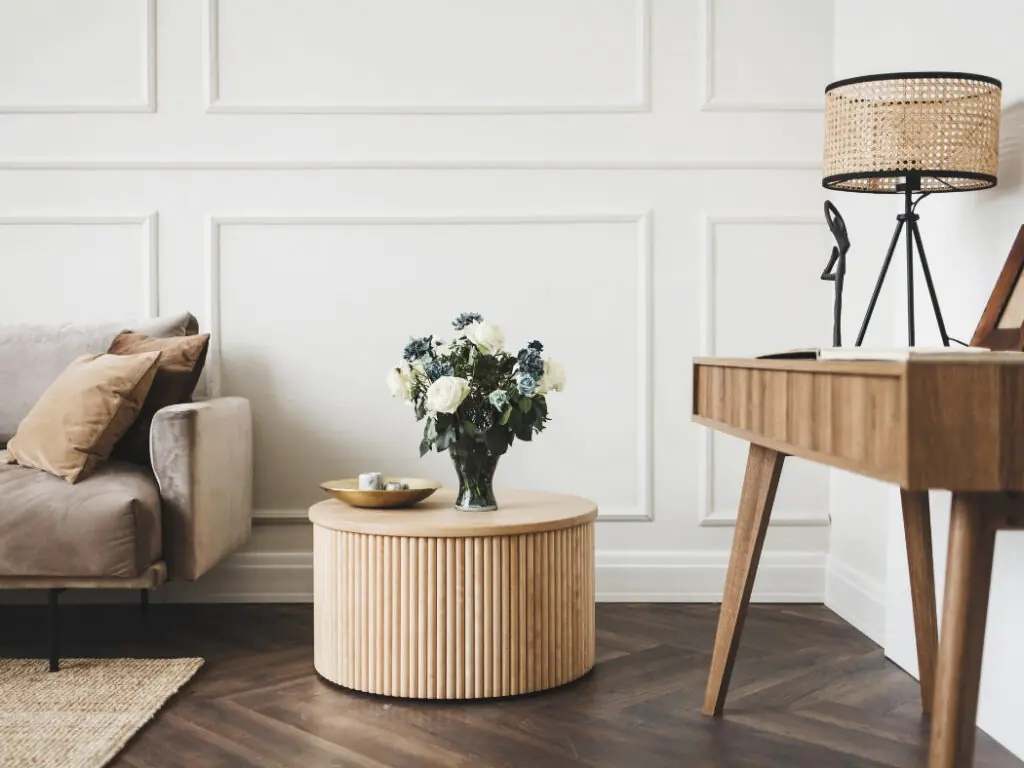 In the late nineties, there was a boom in Scandinavian interior design. This was due to the economic problems in many EU countries and the fears of mass immigration. The recession and government austerity measures had a direct impact on people's spending and hedonically inclined individuals decided to make their homes as beautiful as possible in order to feel proud about their lifestyle. These designs are very functional, from the furnished minimalism of the Scandinavian style to the more modern interpretations, combining traditional building materials like wood or metal with modern furniture and design techniques.
Scandinavian style is both a timeless and genuinely innovative aesthetic that has been evolving for centuries. Mixing clean lines with natural wood paneling, Scandinavian interiors typically incorporate wood furniture and textile patterns in harmony with their black and white rooms. This mix of traditional craftsmanship with modern design has made these interiors some of the most popular in the world today.
In the past decade, Scandinavian design has made inroads into high-end interior spaces both domestic and international. High end furniture from designers like Jean-François Safran and Joost van der Sluijs has made its way into homes across the region. While Scandinavian pieces may not be right for every taste, they offer distinctive approaches to design that are versatile and easy to execute.
The Scandinavian culture is well-known for its direct, silent way of communicating. This culture emphasizes a sober, high-minded style of living. The focus on function over form is slowly spreading throughout the world as we see more clean lines and modern furniture and beyond-the-brick challenges to traditional ideas of home decor and interior design.
In a global hotbed of design, as the world focuses more on beautiful and minimalist design inside and out, Scandinavian Design influences are even trickling down to interior design.
Modern Scandinavian is the embodiment of a purified aesthetic where unbroken lines replace ornamentation, clean surfaces punctuate, and objects are designed for utility and organization.
Not only does this style give enjoyment to the cherished traits of Scandinavian furniture, but it also pays attention to the uniqueness of every home. This style is all about enhancing the existing traits of a house. Its emphasis on individual customization and distinctiveness in every home makes it a popular choice.
Not everyone is Scandinavian, but everyone can enjoy the beauty of Scandinavian furniture in their home.
An Overview of Hollywood Glam Interior Design Style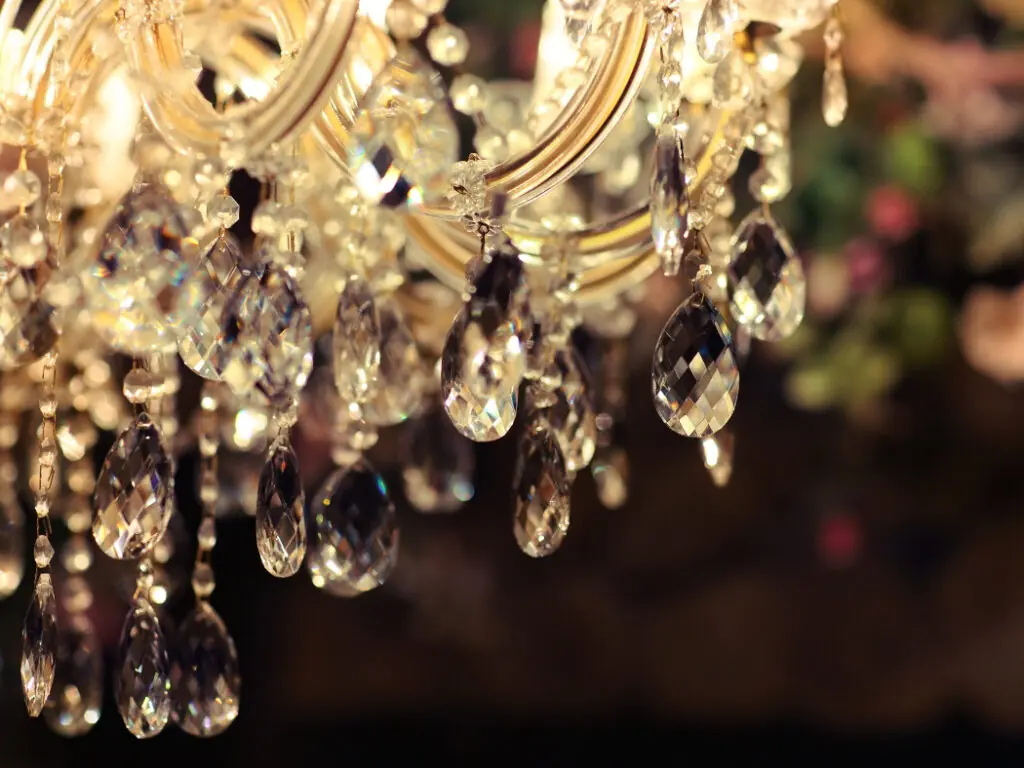 Hollywood Glamour refers to architectural styles inspired by the entertainment industry. The term was popularized in the late 19th century when film studios began featuring elaborate hallways and extravagant staircases in their new projects.
The style was first seen in the 1920s when one of the biggest American film producers decided that their new building would pay homage to Hollywood's rich and extravagant history.
In the twenty-first century, Hollywood Glam became the epitome of style. It enticed us with glamorized visions of sophistication and opulence. While traditional Hollywood glamour is rooted in a historical era, new interior design styles, inspired by modern-day images, are increasingly popular.
While some architectural styles were created as an homage to past eras, most were developed specifically for the screen and reflect the conventions and style of at least one popular era in Hollywood—that is, the early to the mid-20th century.
According to experts in interior design, Hollywood Glam is a style of decor characterized by opulent, flamboyant fixtures and appearances. It's a popular style that emphasizes luxury and extravagance.
Today's Hollywood Glam is all about mixing and matching old style with new. The mix allows for creativity and originality with every room in the house. As we head into 2021, the trends will continue to evolve as we witness new ways of living, working, and living.
Hollywood glam is a style that will continue to grow in popularity due to its bright look and fresh styling. It gives you an escape from everyday life while still keeping the comfortable feeling of home. Hollywood glam has been one of our most popular styles for many years and it's hard to imagine that will ever change. We at Interior Design Styles have found this style is perfect for creating any space that allows you to almost forget where you are.
An Overview of Southwestern Interior Design Style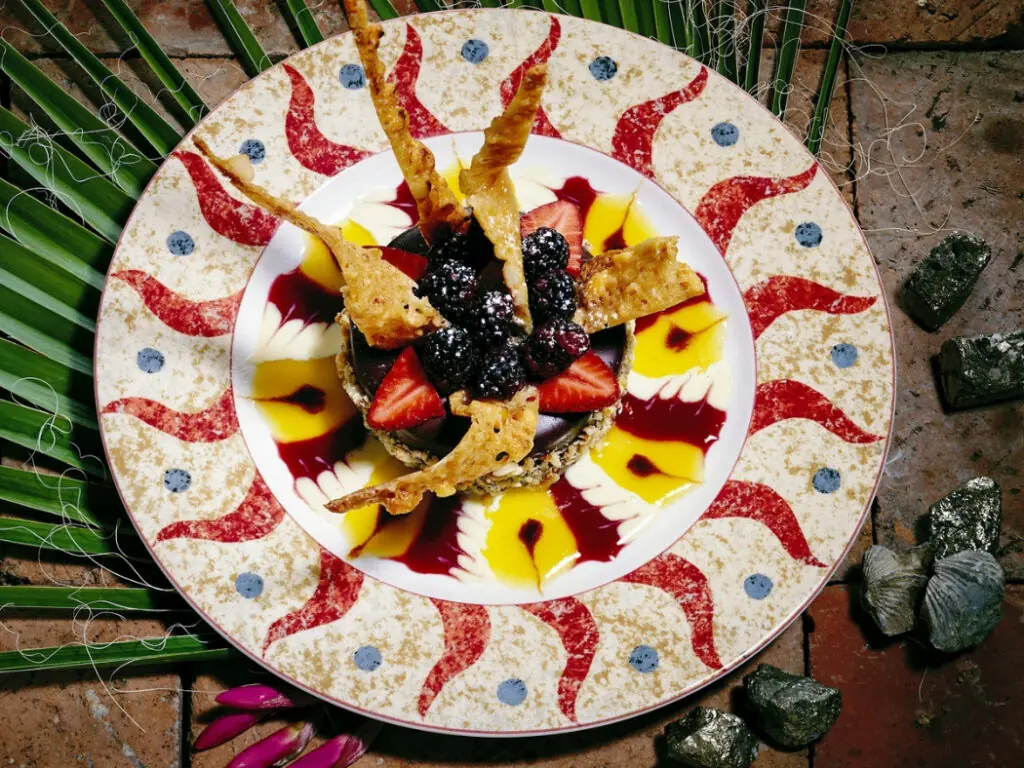 The definition of Southwestern interior design might be changing, but the influence of the Southwestern style is undeniable. The color scheme, materials used, and even the furniture styles seem to be taking a central place in design concepts that are emerging from major firms such as Tiffany, Johnson and Johnson, and Crate and Barrel.
New interior design styles might be emerging in the future, but the Southwestern-style will always hold a place in these new designs. It's a timeless style that is based on simple elements to create a sleek, simplistic, and modernized design.
Southwestern Interior Design is a style of decorating developed in the Southwest United States which incorporates traditional Mexican decorative motifs combined with a contemporary European style of architecture and design.
Southwest decor is derived from the artwork and designs of the Native Americans (Aztec, Pueblo, Navajo, Apache, and Hopi) who inhabited the region before European settlers. In essence, the contemporary southwest decor is a style achieved through the use of essential elements such as earthy colors and natural textures.
A Southwestern home typically includes the warm and rustic colors inspired by the region, such as copper, gold, turquoise, silver, gray, terracotta, umber, and sand. These warm and rich colors were used to make the home stand out in the sometimes-barren landscape that surrounded it.
Simply put, Southwest design draws from Mexican tradition with a modern twist.
An Overview of Rustic Interior Design Style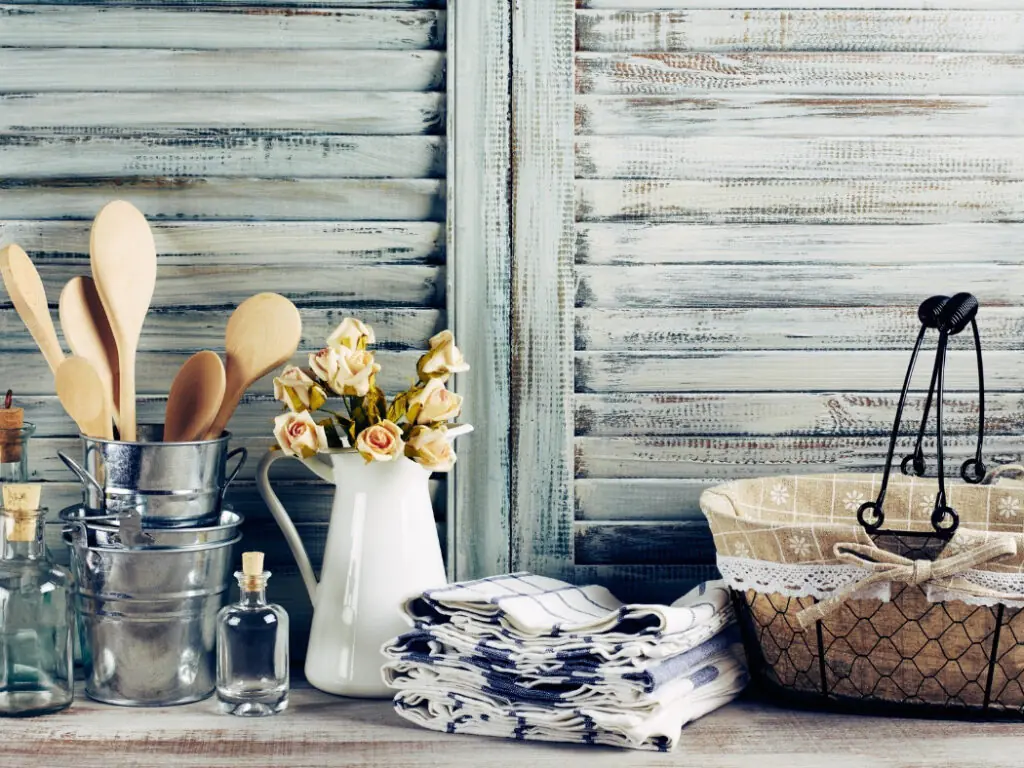 The definition of rustic interior design is a style where the home is built to last and is built with quality materials and design elements that resemble those found in traditional American rural homes. One of the staples amount interior design styles, it is a timeless look that will remain popular for many years to come – if done right.
Rustic is a style of interior design that is signaled by simple room designs that are created to look rough and beaten, to luxurious spaces designed with now obsolete standards in mind. Oftentimes these types of interiors are associated with small townhomes, with woods, and basic natural elements. While that certainly can be refreshing and fun for some, there is a whole world out there in rustic design.
Rustic is a style of interior that is surrounded by organic designs made from teak wood cabinets and accessories. From the simplest of spaces to the grandest, everything has its own rustic story to tell.
Rustic is inspired by the great outdoors. It's a warm and inviting style. It's a charming and inviting style. The rustic style is meant to feel like a home. This style focuses on textures, comfort, and elements of the outdoors. To do this, it balances sophistication and a love for the outdoors.
Rustic design is a style that takes cues from the natural world. It uses earthy materials like stone and wood, making its design feel at home in any space. The rustic design evokes nature with its earthy materials and craftsmanship. From the natural glow of wood surfaces to the smooth feel of leather, rustic design is synonymous with comfort and home.
The rustic style is a perfect balance of elegance and roughness. The rough wood makes it appropriate for outdoors, while the refined dimensions make it ideal for modern interiors.
An Overview of Shabby Chic Interior Design Style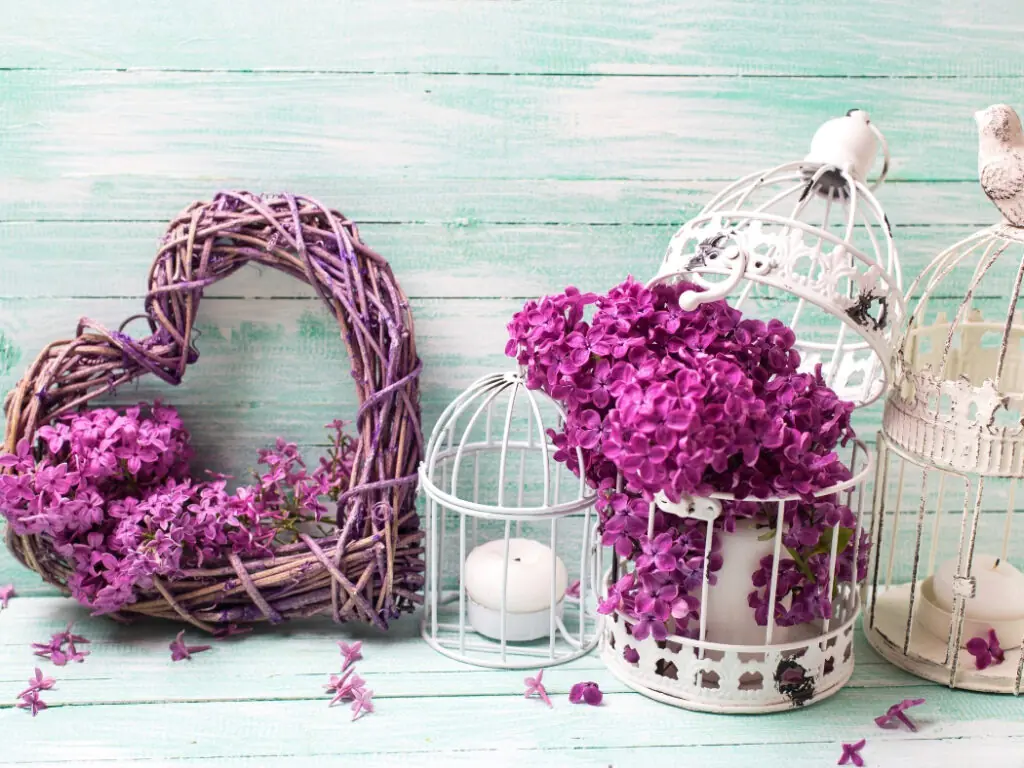 The term 'Shabby Chic' is used to describe homes that have a simple, uncluttered look and style that is more in line with the ways people used to live in the 1920s and 1930s. While not all shabby chic homes are created equal, there are characteristics shared by the quirky 1920s design style that reap rewards both in terms of value and style.
One of my personal favorite interior design styles, Shabby chic began as a response to the overly fussy and very expensive styles of some decorators in America. The shabby chic crowd felt that an abundance of doilies and antimacassars was not necessary for loving a home. It has now morphed into a style all its own.
Affordable home decorating is no longer just about getting the cheapest stuff out there. Personal touches make all the difference, and shabby chic can give you the elegant look you are seeking without a huge investment.
There are many ways to style your home in 2021 with an eye towards creating Shabby Chic pieces that are not only stylish but also cost-effective. Find the perfect kitchen cabinets that match the rest of your kitchen cabinets, or paint your walls with vintage colors for a vintage feel. Once you have decided on a style, you will want to research the materials used in its creation. This can be done with materials catalogs or via websites such as Pinterest where you can find tips for coated steel and honeycombs.
Shabby chic is a style of decor that puts an emphasis on timelessness and clever use of colors. When the economy slows down, many homeowners are resorting to this style as the only way to save money on real estate. Affordable small furniture stores are cropping up across the country delivering the shabby chic look at an affordable price. The key to maintaining this style is sticking with classic styling that will always bring joy to your home.
Shabby chic is a style of home decor that's timeless and charming. It's influenced by a simple elegance that makes it perfect for any home, especially in today's economy. Shabby chic items are light and uncluttered while still being funky and fun. The key to maintaining this style is always keeping it simple.
This style puts an emphasis on creating a beautiful, comfortable and cozy space that will create lasting memories. By designing a room with furniture that blends with your personal tastes and fits the overall aesthetic of your home, you're sure to create the perfect "shabby chic" experience to enjoy for years to come.
As the economic situation continues to improve, we'll see a lot of households wanting some classic styling and at an affordable price. Shabby chic, as many people know will always be a classic that's easy on the wallet.
An Overview of Industrial Interior Design Style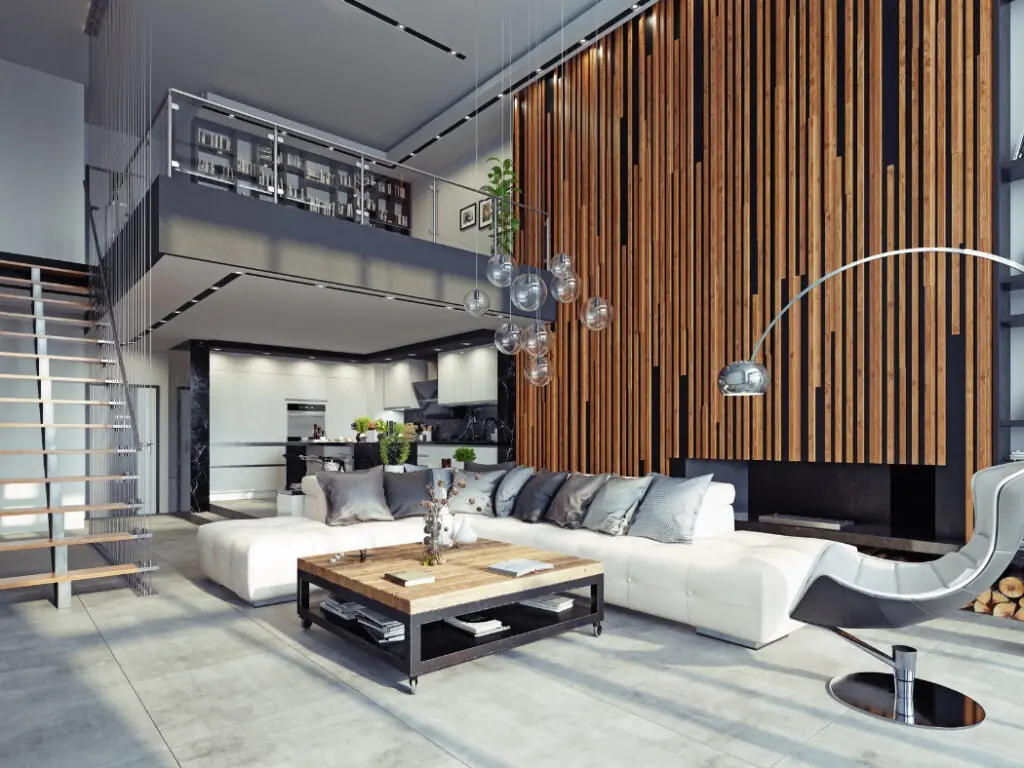 Industrial design is a style of interior design that focuses on functionality, beauty, and sustainability. In this article, you will discover definitions for four different types of industrial design. Remember that these definitions are for Industrial Design as it is commonly understood in the Design Industry. The definitions of various interior design styles may differ slightly among different Design Professions. Which, I guess, is part of the confusion!
Today, the Industrial style of interior design has come to represent a clean, contemporary take on traditional home decor elements such as ironwork, furniture pieces, and wall imagery. This see-through aesthetic has become so popular among homeowners that it has spawned imitations and imitations of many of these same items being sold online. Although many consumers find this style appealing, it is often debated if it is even truly "modern" enough for the modern homeowner.
The 21st century is going to see an explosion in the popularity of industrial-style homes as designers embrace interiors that are more functional and purposeful than ever before. These designs are being created for people who no longer have the time or resources to maintain a traditional home. Just because you're retired doesn't mean you can't have an elegant home that is both functional and beautiful.
The Industrial style of interior design is entering a new decade with a fresh perspective, particularly for homes that have been made more "green" and more environmentally conscious. The careful study of conditions in the building has taken the Industrial style to new levels of popularity as many designers and homeowners alike take great care to create modern, healthy residences that fit neatly into their surroundings while also making a strong, eco-friendly statement.
The Industrial design style maintains a high level of popularity in today's market and many homeowners throughout the United States prefer this design. However, there still is debate over if it is truly modern enough to be used effectively by modern homeowners.
The interior design style is known as "modern industrial," has come to represent the classic collage of furniture pieces and wall colors that has been mimicked online. The modern industrial home has a clean look with pops of color and brilliant textures, creating a space that is both comfortable and visually exciting.
An Overview of French Country Interior Design Style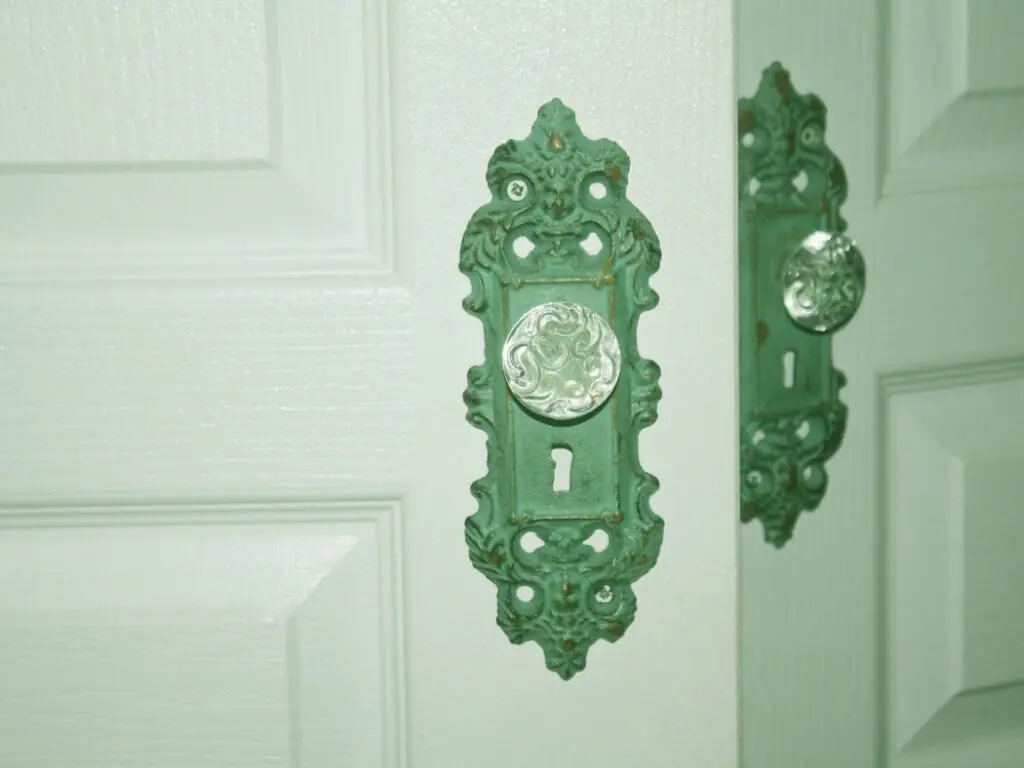 French country interior design is an artistic and artistic style created by French designers that is characterized by symmetry, composition, and a sense of proportion. These designers pay attention to the décor as well as the patterns that are used in everyday life. This definition was given by the IPSA (International Patternmakers' Society) in 1967.
The French country design is well-balanced, symmetrical, and a perfect example of chic. French country is a classic style, rich with tradition. It's a timeless look that will never – in my opinion – go out of style.
French Country Interior Design is a style of living that uses elements that were popular in the France countryside and combines them with the American country style. French Country-style homes often have cozy fireplaces, paneled walls, and kitchens stylishly set off with granite counters and stainless-steel appliances, and European accents such as painted furniture, antique mirrors, easy chairs, and wooden tables. The room colors are usually neutral – crisp blues, creamy off-white.
French country interior design is characterized by the use of artistic patterns such as stripes, vibrant colors, multi-color patterns. French country is known for its symmetry, balance, and proportion in everything from décor to fashion. Although some variations on this theme have appeared over time, our classic style has stayed true to the original.
Some people believe that French country homes are old and romantic, while others believe their sleek, sleek designs will bring in a flood of tourists in the near future. It is one of the interior design styles that is about more than just the exterior of the home that attracts people to these properties. Interior decorating influences a person's taste in furniture, artwork, wall art, and furnishings. This guide shows you how to identify French country-style styles without spending hours perusing Pinterest boards full of pictures.
French country homes have a unique interior style that sets them apart from other styles. Here's what you should know about this interior design trend so that you can decorate your own French country home with ease.
French country designs are joyful and celebrate the joy of living. The colors used in these designs include blue, gold, and gray. French country designs are joyful and celebrate the joy of living. They exude warmth, nostalgia, and comfort. French country designs encourage you to celebrate the simple pleasures of life and enjoy every moment from breakfast to midnight.
French country homes are known for their romanticism, which is expressed in a tasteful assortment of classic or ethnic elements. There's no feeling quite like it.
An Overview of Mediterranean Interior Design Style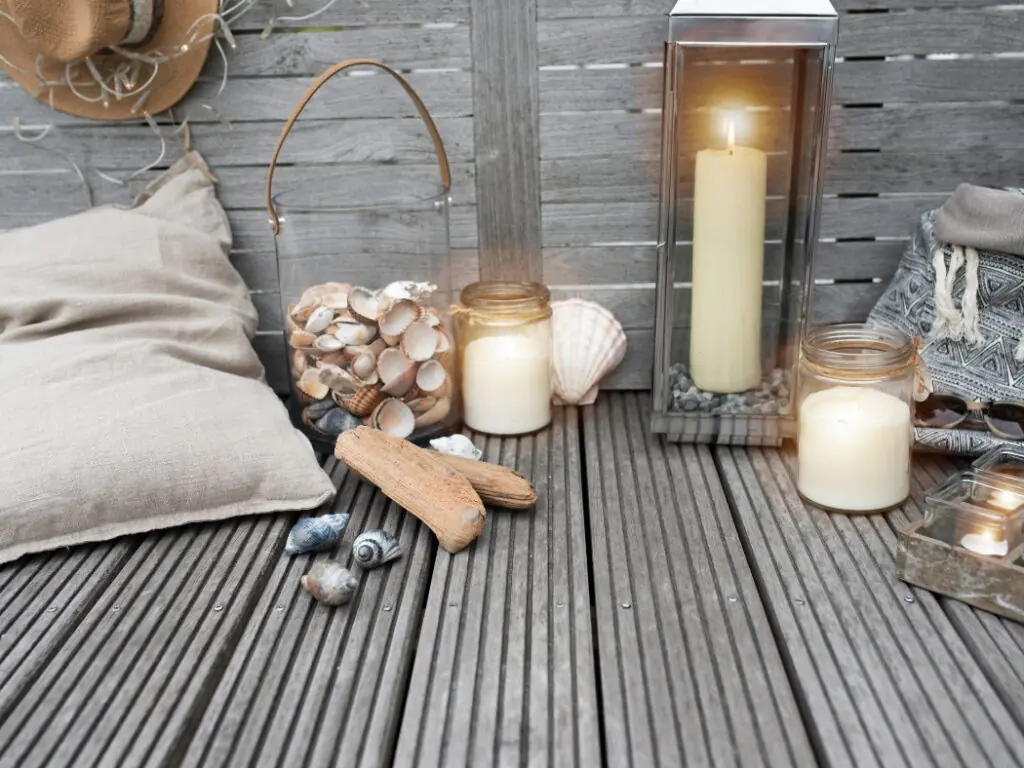 Mediterranean style is characterized by a combination of timeless natural materials combined with modern design language. The home is built using a combination of stucco, brick pavers, wood siding, and metal roofing to create a warm and welcoming feel while minimizing cost. This is a timeless style that can be adapted to fit the current home décor or it can be left as-is for an attractive, custom look.
Mediterranean style is a combination of natural materials and modern design language. The home is built using stucco, brick paver, wood siding and metal roofing to create a warm welcoming feel to the home while minimizing cost. Mediterranean homes can be left as is or made over into modern décor for a trendy look.
Responding to a trend for "simple living," the luxury of space while maximizing value, Mediterranean Homes brings you a premium product with unprecedented quality construction and breath-taking features. Mediterranean Homes are capable of being converted into a new home or left as-is for an attractive, custom look.
Many people may associate Mediterranean home style with a coastal setting. However, the tropical beach ambiance is only one of its many elements, with others helping to create the overall feel of the house. The Mediterranean home can be characterized by the warm colors used in the interior design. Houses in this style also feature abundant windows so that natural light can fill every room.
Mediterranean design is a design scheme that has a beautiful, warm and welcoming look. It does not cost much to create and it can be adapted to fit your current home décor. It does not require major renovations or repetitious building routines.
Mediterranean style is characterized by its warm colors and temperate climate. Exterior siding is stucco in natural earth tones and marble and tile are used to bring tranquility and spaciousness into the interior. There are no hard, sharp edges; everything softens to create a tranquil escape from the stressful world. Color plays a relatively small part in this style, but warm earth tones make Mediterranean interiors ideal for relaxing and enjoying life.
The "Mediterranean" model takes its name from the region where this style of home originated. It's a wonderful design that combines natural elements with modern architecture to create a beautiful home. España, which means Spain in the Spanish language, is the perfect example of this home. This style of architecture dates back centuries and is still popular today. It appeals to many homeowners who desire a comfortable and low-maintenance home that they can make their own without having to spend a fortune.
While many people think Mediterranean style is just about buildings of white stucco with red tile roofs, it's also a way of decorating and living. It is one of the interior design styles that can be as contemporary or traditional as you want to make it.
An Overview of Zen Interior Design Style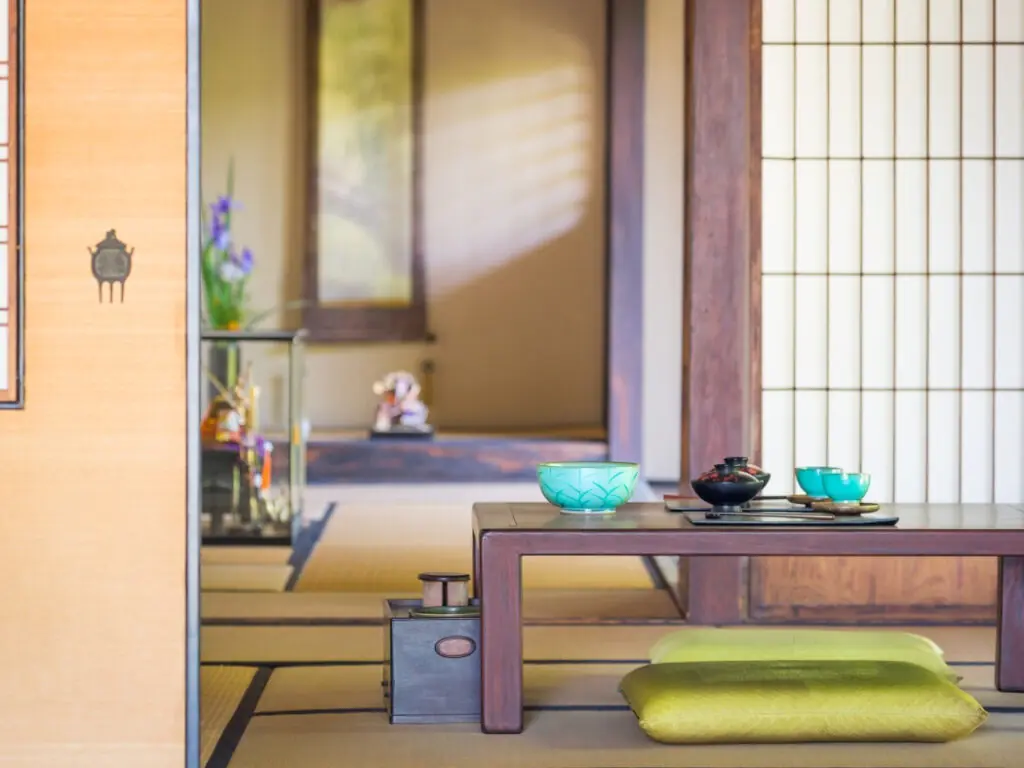 Zen is an approach to interior design that emphasizes calmness, simplicity, and focus. The Zen style is the incorporation of nature, such as live plants or natural elements used to fill empty space.
Zen takes much of its inspiration from Japanese homes, which are often simple and natural, with clean lines and subtlety in finishes. The same qualities that make these homes appealing may also make them difficult to plan for.
The Japanese tend to prefer simple and natural, with clean lines and subtlety in finishes. The same qualities may make the Japanese homes appealing but they can also make them difficult to plan for.
Japanese architecture tends to value simplicity, natural materials, and clean lines. This potentially subtle aesthetic may make it difficult for you to plan for an apartment if you plan to live in Japan for more than a year or two.
People often associate the Zen design with spacious layouts, eco-friendly rooms, and white walls. A lot of people consider the Zen design to be substantial, warm, and refined. But Zen is really about creating a calming space that is at peace with its own surroundings. Zen interior design is a modern retreat. It serves as a home base that is full of serenity, calm, and nature.
This calming style focuses on simplicity and ease. It's one of the interior design styles that is perfect for busy professionals or homeowners who need to find a way to unwind.
Picking Your Own Style
Are you looking to find your perfect design style in 2021? Whether it's modern, traditional, or somewhere in between, you can use any one of these interior design styles to establish the look you have always dreamed of.
Designing a home that is functional and beautiful does not have to be difficult as trends move in a new direction in the 21st century.