Residential homes include a wide variety of architectural styles, with details and designs that create classic, iconic exterior profiles.
There are as many architectural styles for homes as there are for any other type of building. But some home architecture styles are more popular than others. In this post, we will take a look at twelve of the most common architectural styles in the United States. We'll give you a brief description of each style, and tell you a little bit about its history. So whether you're thinking about remodeling your home or just curious about architectural styles, read on!
If you're embarking on a new redesign project, building a second level, or considering the construction of a custom home, you'll probably want to know what the most common architectural styles are for your geographic area. If you're considering a new home in the front range, Denver architecture firms can help you find the building styles that suit your lifestyle and match your ideas for a dream home.
Custom home design always comes down to the homeowner's preferences rather than the architect or builder's. As a result, plenty of homes in the United States mix styles to create a unique exterior appearance. Depending on your location, a specific architectural style may make it easier to deal with the weather and other elements of your natural surroundings. Let's examine the most popular architectural styles for homes in the United States to determine which arrangements work best for your design project.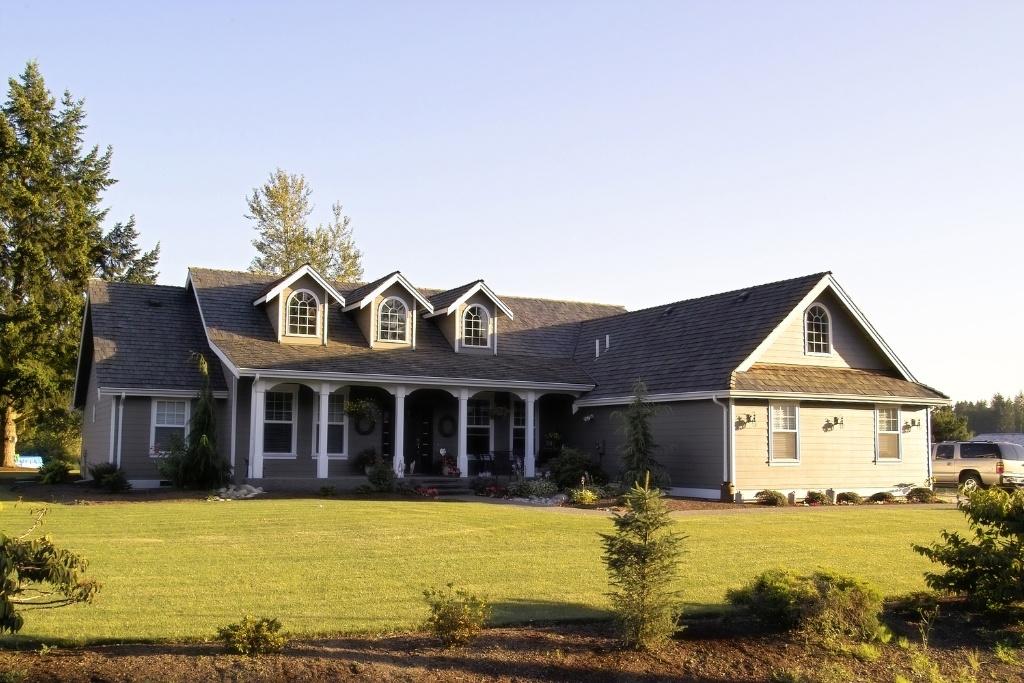 Ranch
Ranch homes feature a flat, usually single-story, form of architecture that allows the home to spread outwards rather than upwards. While these homes often feature a basement level, they rarely include a second or third story. Floorplans are relatively open compared with other more traditional home designs, mainly those originating in Europe. Building materials vary depending on design preference and geographic location, but simple siding or brick usually defines the home's front exterior.
The ranch home's sprawling design is definitively American in that it utilizes a considerable amount of land. Garages for the ranch home are frequently separate from the main house, making travel by car easy. In fact, the style comes from the 1940s and 1950s, allowing for laid-back suburban living with a car as the main form of transportation for the homeowner. A low incline roof, large windows for the front and sides of the house, and a finished basement are all additional defining features of the ranch home.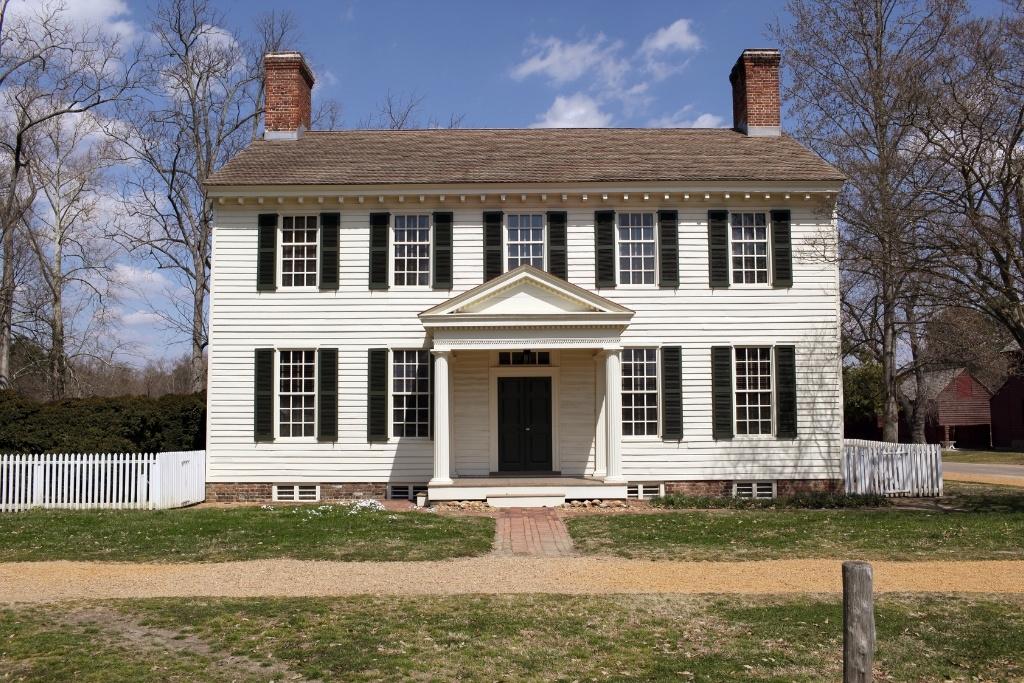 Colonial
Colonial architecture comes from the pre-American Revolutionary period but borrows many design elements from other European design styles, particularly Georgian home architecture. There are many forms of colonial architecture, including the popular Dutch-colonial, French colonial, and Spanish colonial styles. The traditional form of colonial architecture hails primarily from the mid-Atlantic and New England regions of the United States, though you'll see this style applied to homes throughout the country.
Colonial homes are rectangular in structure, with minimal alterations to the roof or the sides of the house. Windows, doors, and dormers are all symmetrical- an arrangement that extends to other home design elements, including the interior floor plan and garden arrangements. Brick chimneys and decorative doorways help to give the home's exterior an attractive yet simplistic design. Windows with several panes and decorative shutters are particularly popular for this style. However, this is often a design choice many architects will avoid to ensure that the house still offers a modernized appearance.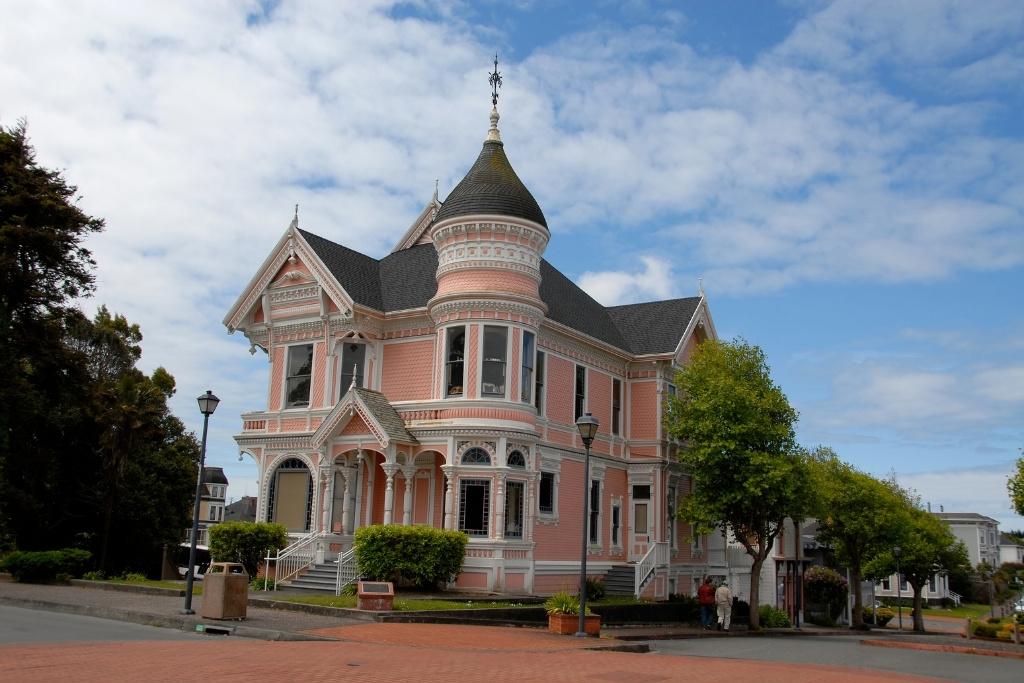 Victorian
Victorian architecture is a traditional English design style that is still popular for many custom designs today. While we primarily understand Victorian architecture as a form of residential home design, it also applies to many commercial and government buildings in both the United States and Europe. Victorian homes feature tall, gabled roofs and often reach three stories in height. Bay windows, wraparound porches, and colorful siding are also defining features of this architectural style.
 In most cases, the interior design of the Victorian home matches up with the home's exterior, with traditional elements throughout the space rather than modern or contemporary ones. Grand staircases in the center of the home are particularly popular for creating an elegant connection between the different levels of the house. In some cases, Victorian architecture also borrows from Gothic architecture and design, with sweeping archways and ornate woodwork.
See Also: The Haunting Remnants of Abandoned Homes
---
---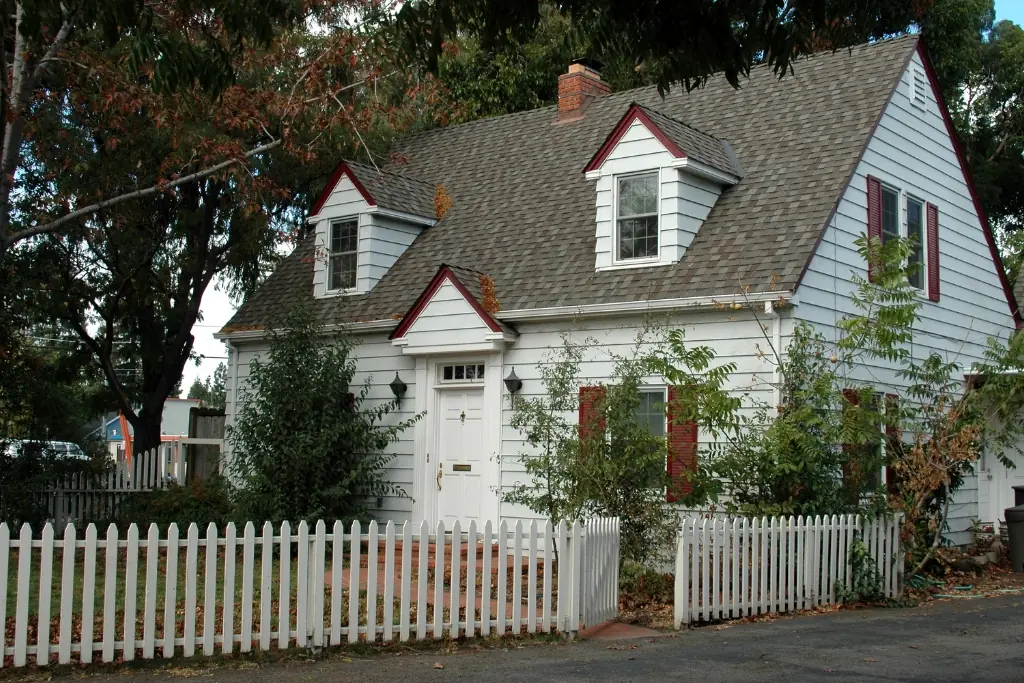 Cape Cod
Cape cod homes borrow many of the same design elements as traditional colonial houses, with symmetrical windows and floor plans, multi-pane windows, and decorative exterior shutters. However, in all other aspects, the Cape Cod home is its own design. This architectural style hails from the Eastern Massachusetts coastline, blending many of the decorative elements of a beach home with the more traditional New England-style home.
Most Cape Cod homes are single-level structures and often feature a detached garage for the side of the home. Walkways and entryways are simplistic in design, the roof for the home is often steep, and a neutral color palette presides over the home's central design elements. Front lawns and gardens are more common than backyards, where a patio or seating area is usually more popular. Dormers and chimneys are a frequent addition to the home's roof, though they are often only for decorative purposes in modern home design.
This style of home was also featured in one of my favorite Christmas movies, at the very end of Miracle on 34th Street.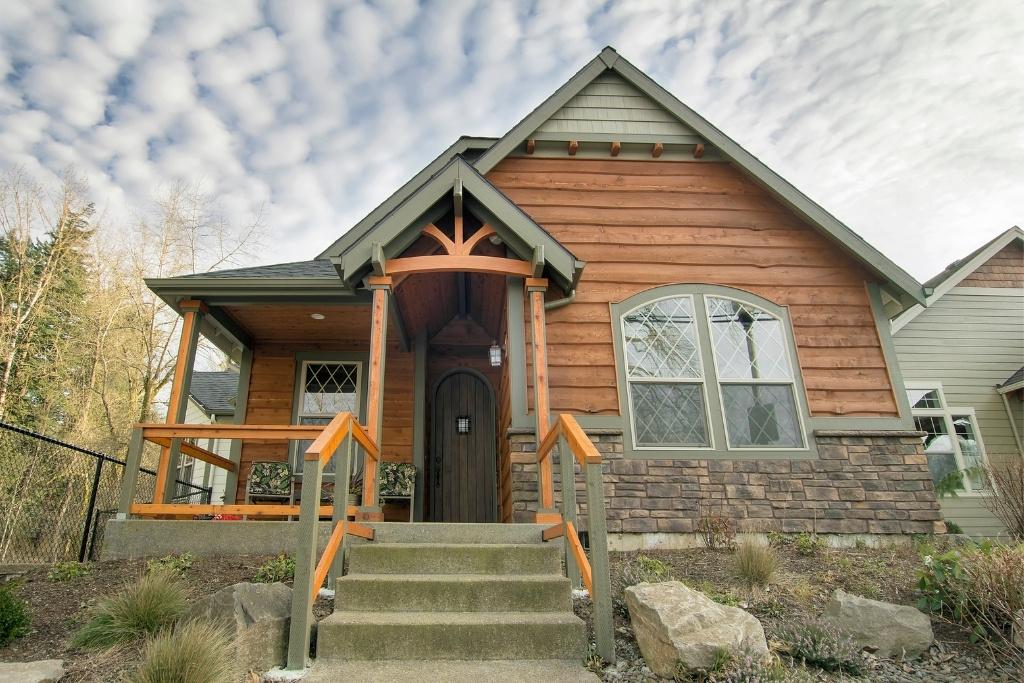 Bungalow
Bungalow-style homes are among the most popular home architecture styles in the United States. In many states, they are the most common type of house for urban and suburban areas. Low-pitched, overhanging roofs on top of a simple story and a half design define this home. A covered front porch with supporting pillars is another defining design element, as are chimneys and connected fireplaces. Brick exteriors are the most enduring traditional choice for the home's exterior, though modern siding and stonework are beginning to take over this space.
Though the bungalow is a prevalent home design in the United States, the history of the bungalow home points us to design origins from Bengal, India, during the colonial period. The home's front porch, open living spaces, and cost-effective construction made it a solid choice for building a comfortable home in this region. However, the style's actual rise in popularity occurred when this home design style spread to the United States in the mid-20th century.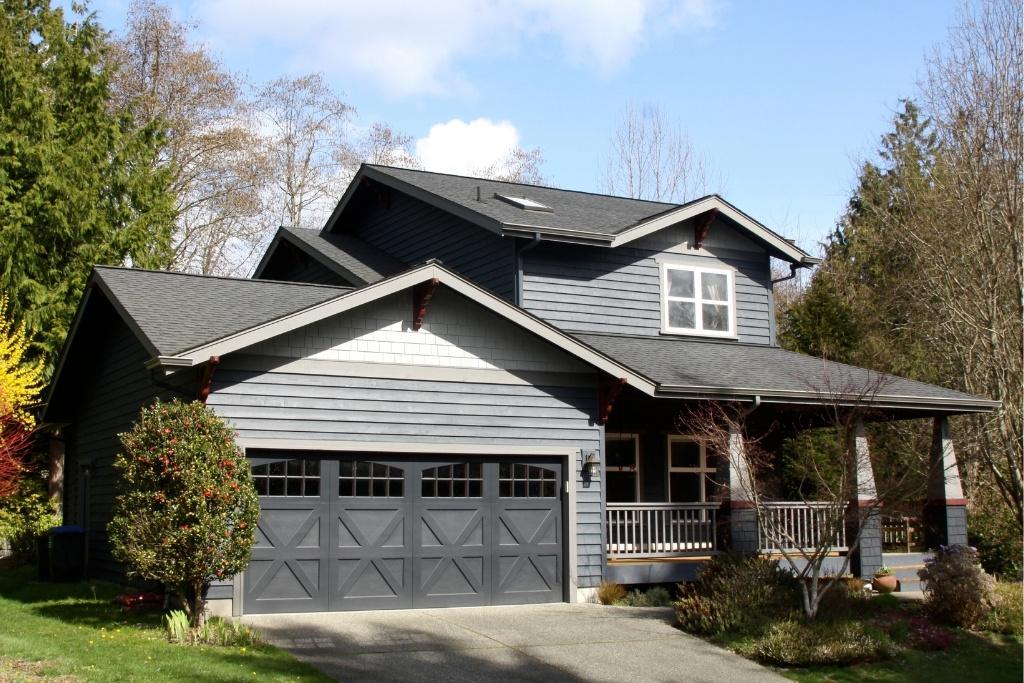 Craftsman
The craftsman style is another popular architectural style from the early twentieth century. It features a simple, unadorned facade with few details and small windows. The style was inspired by the Arts & Crafts movement, which sought to bring beauty and craftsmanship back into everyday life.
Many craftsman homes were built in suburban neighborhoods at the turn of the twentieth century, but today they are highly coveted for their architectural simplicity and attention to detail.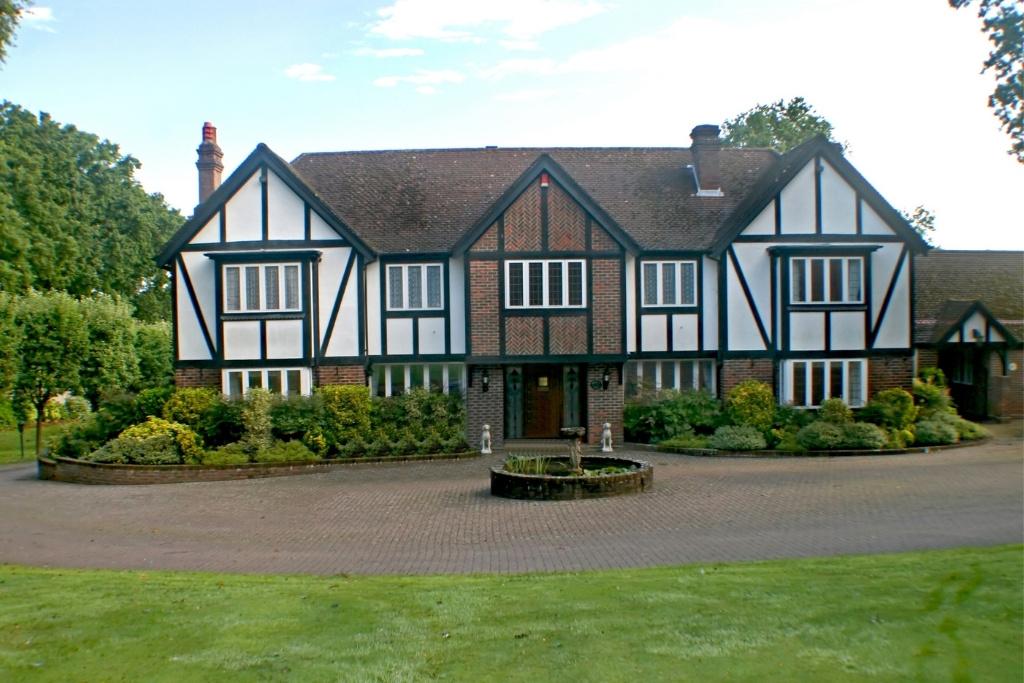 Tudor
The Tudor architectural style is one of America's oldest architectural styles. It originated in England during the medieval period when people would build their houses out of wood instead of stone or brick-like other architectural styles from that time period (such as Gothic architecture).
Today many Americans still live in these old wooden buildings . . . if you ever see one that looks like it's made out of half-timbering (wooden beams sticking out from the wall), chances are good you're looking at a Tudor architectural style home.
---

---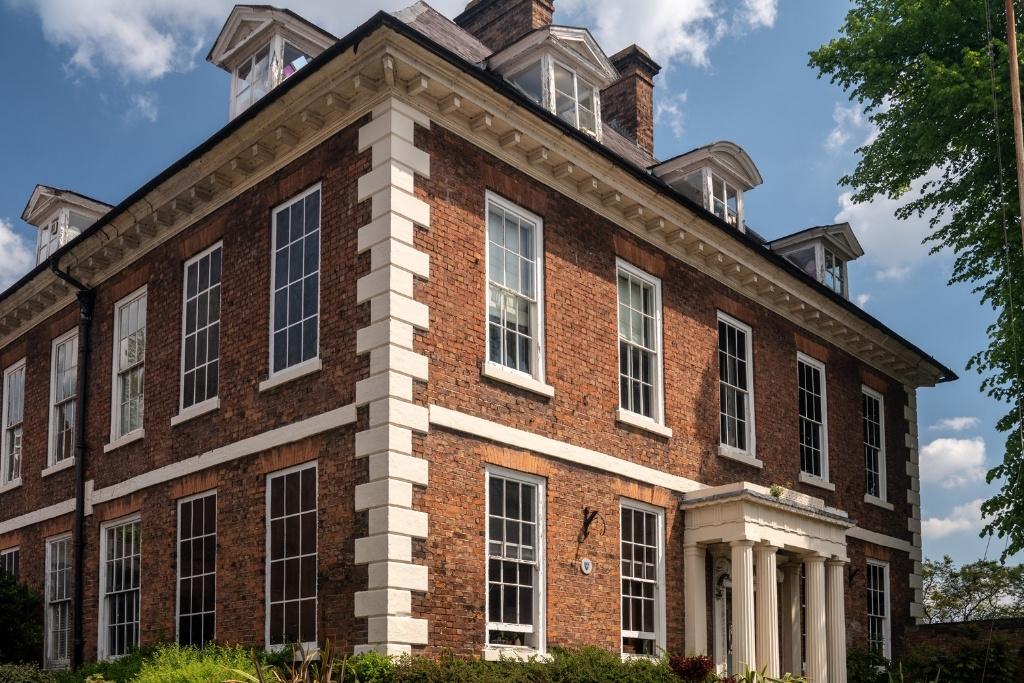 Georgian
The Georgian architectural style is another popular architectural style in America. It originated in England during King George I's reign and was brought over by colonists who wanted to build homes similar to those they left behind.
Except these were often built without all of the fancy details such as carvings or stained glass windows because materials were scarce and expensive due to being imported from overseas. This architectural style can be found throughout most major cities across our country today.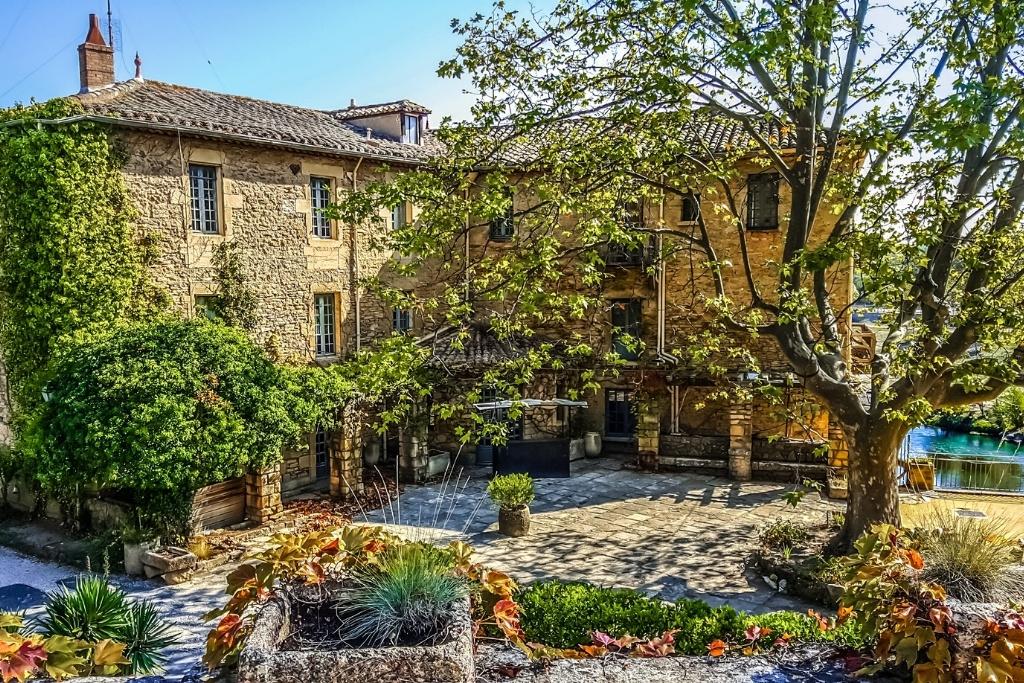 French Provincial
The french provincial architectural style is another popular architectural style in America that was imported from another country. These homes became quite popular during the colonial period when many immigrants were building their homes to look like those from their home country.
Modern
The modern architectural style is the youngest architectural style on this list, having originated in the early twentieth century. It's characterized by its simplicity and functionality, and many modern homes feature flat roofs, large windows, and metal or concrete construction materials.
The modern architectural style is popular all over the world, but it's especially prevalent in America where there is a strong tradition of designing buildings that are both aesthetically pleasing and utilitarian.
Building Your Dream Home
If you're remodeling or renovating your home or building a new custom home from scratch, the basic elements of America's most popular architecture styles can help you identify the type of home you're looking for and define the design elements that you want to build. A residential architect can help you formally assemble your plans and coordinate construction for these projects to ensure installation is reliable and cost-efficient.