There's something oddly romantic about the visual impact of abandoned homes. I suppose it's similar, in some ways, to the fascination we have with shipwrecks. Although these homes have been left to decay for entirely different reasons than being sunk to the bottom of the ocean.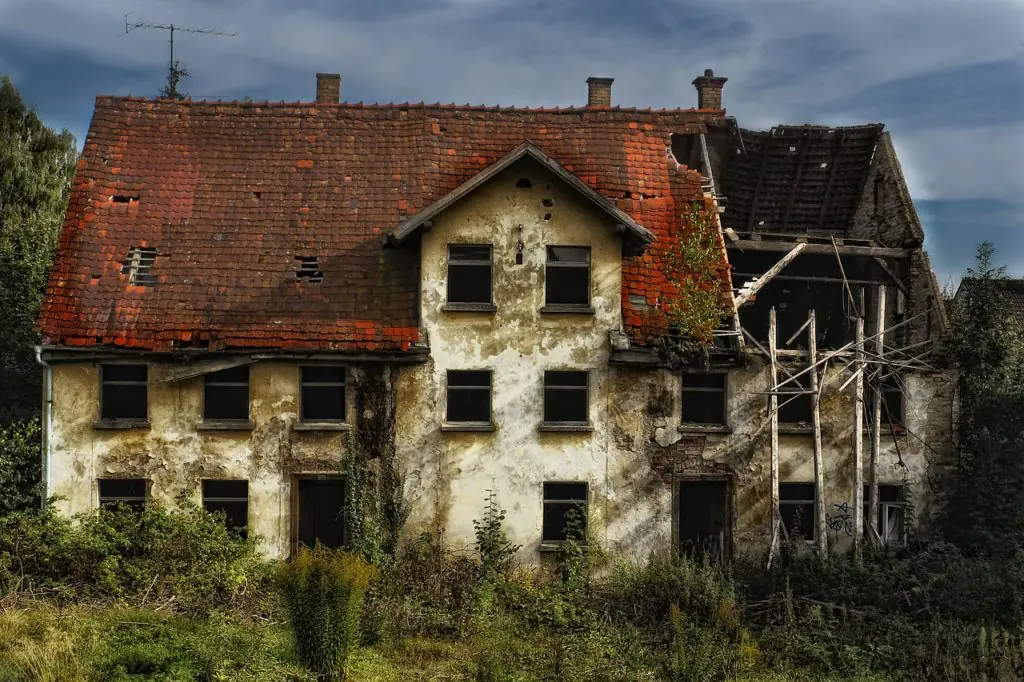 Sometimes there is a history behind the abandonment, but often these once fine and noble homes are abandoned for reasons we may never know or understand, and perhaps that is part of the mystery that intrigues us.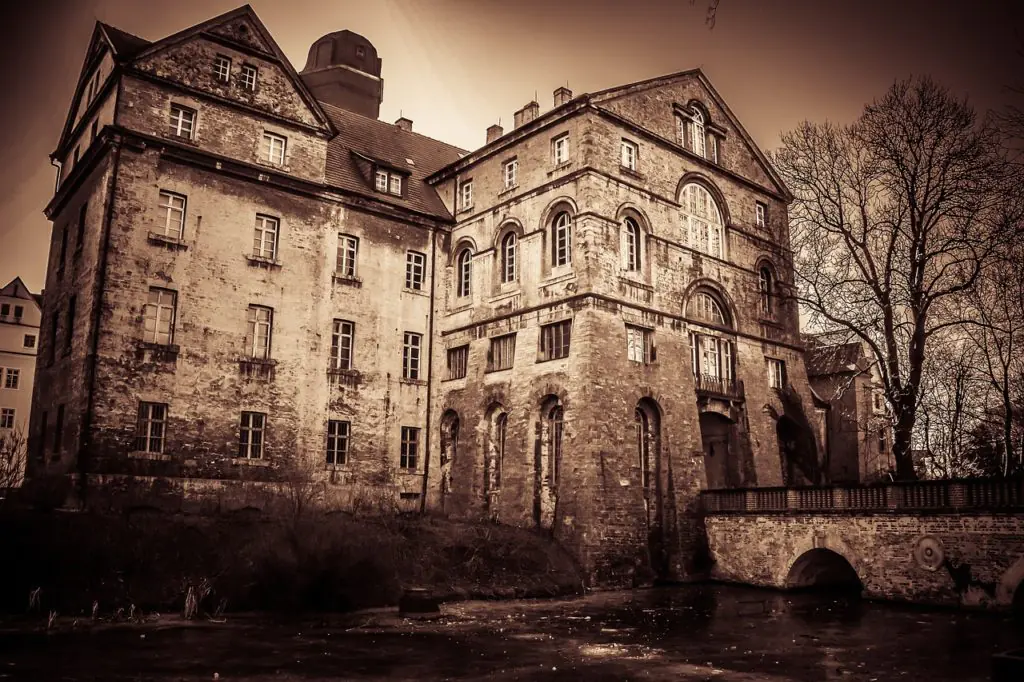 For me, part of the fascination with abandoned homes comes from my love of Horror Movies. I love ghost stories, and I find that many of these are set in the most beautiful houses. I suppose it makes sense, a home has to be old and interesting enough to have been around long enough to have ghosts (Poltergeist not withstanding).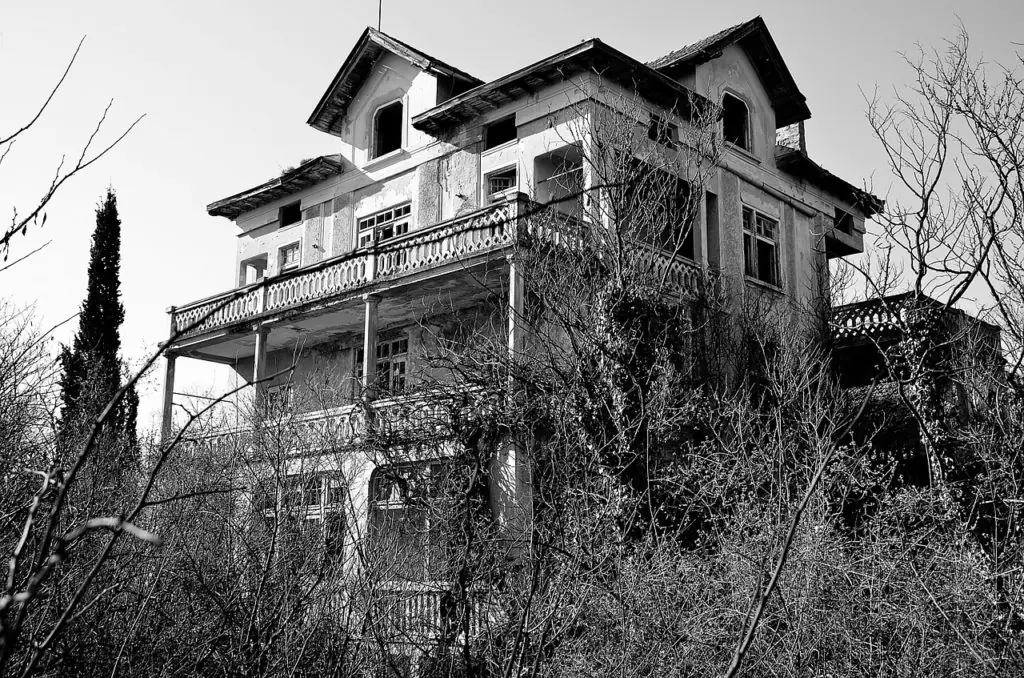 But a house does not have to be haunted to become abandoned. Some are simply too expensive to maintain and fall into disrepair. Once a house has hit a certain tipping point, the cost to return it to its former glory far outweighs the benefits of doing so.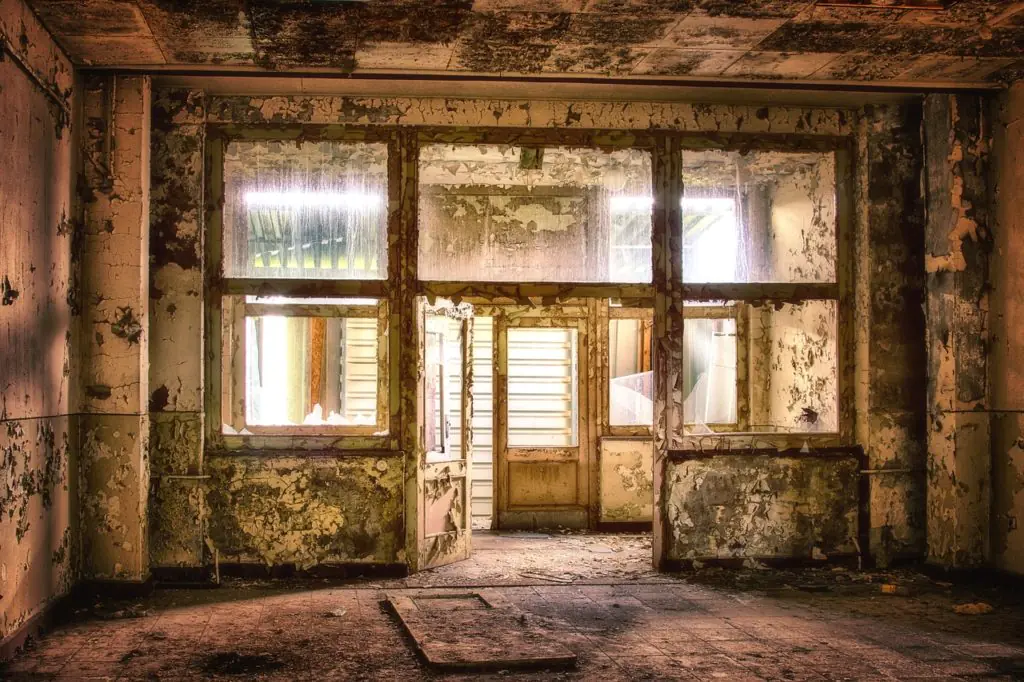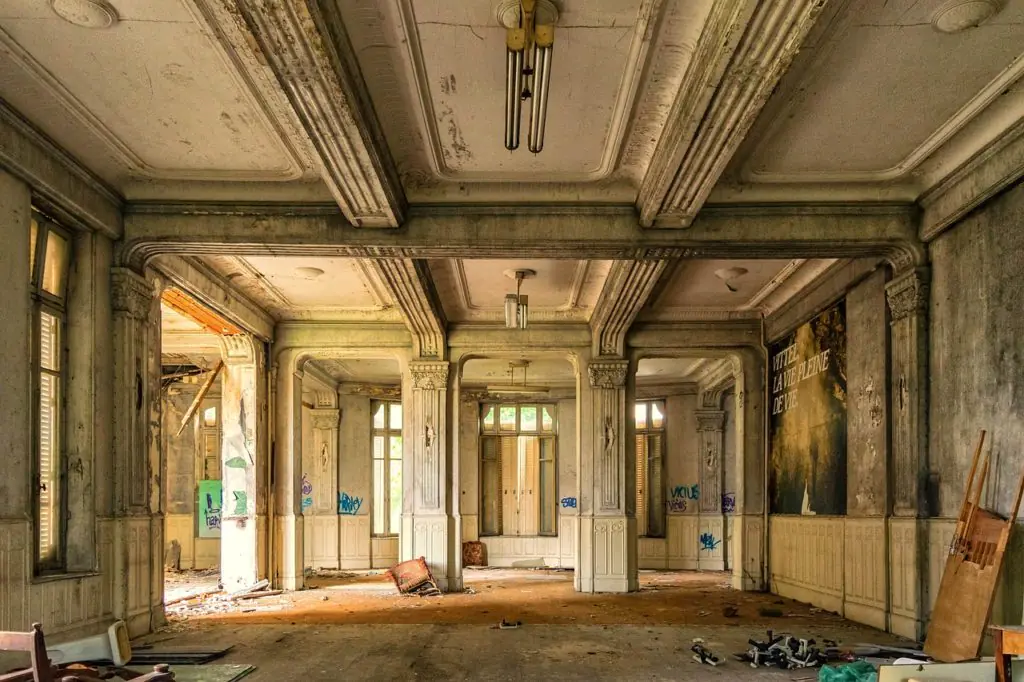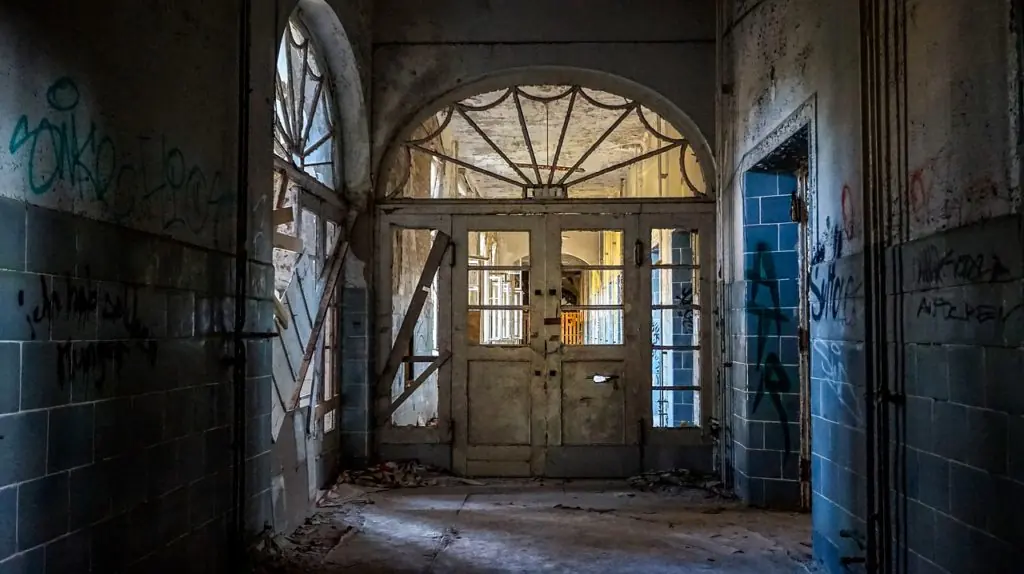 You can see what once would have made for beautiful interior architecture wasting away, for some unknown reasons.
Some of these abandoned homes have a fascinating history behind both the occupation of the house and the eventual abandonment. These abandoned houses have a story. It's not always a ghost story, but it's a fascinating story non the less.
Take the Winderbourne Mansion, for example

Source: The Washington Post
Built in 1884, Winderbourne Mansion sits on a 9.3-acre property surrounded by the sparkling waters of Lake Seneca in Boyds, Maryland. To the naked eye, the house looks like it's in grand decay. The windows are broken and boarded. The once inviting front porch is sagging and rotten. One can't help but wonder how a lovely Victorian style farmhouse in such a beautiful location ended up sagging, empty, and alone.
But the Winderbourne Mansion holds its share of secrets, including a fascinating history of wealth, parties, and deep sadness. However, despite its now creepy exterior which has given it an unwanted label of being a "Haunted Mansion", there have never been any reports of any unusual happenings in or around the house.  It may be a combination of the dilapidated exterior and these inaccurate labels that has kept the house vacant since 2009, despite several attempts to find a new owner.
The Isolated & Abandoned Tillamook Rock Lighthouse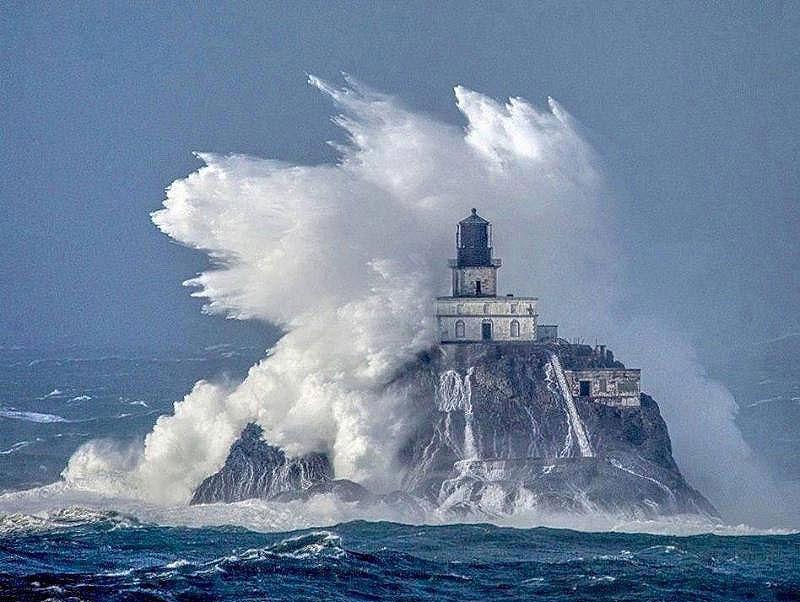 Source: TravelOregon.com
This building was home to the lighthouse keepers who worked there. Known to many as "Terrible Lilly" because the conditions for workers were notoriously rough, this lighthouse still stands off the coast of Oregon. During its time of service, from 1881 to 1957, Terrible Lilly served as a beacon against the rocky outcroppings that claimed the lives of 16 sailors mere weeks before it opened.
When it closed, the last lighthouse keeper made one final entry into the logbook.
Farewell, Tillamook Rock Light Station. An era has ended. With this final entry, and not without sentiment, I return thee to the elements. You, one of the most notorious and yet fascinating of the sea-swept sentinels in the world.
Decades after the lighthouse was decommissioned it was converted into a columbarium, which was a very odd choices, as this does not strike me as a peaceful resting place to be used to store urns of cremated remains. To this day, the remains of 30 people are still stored inside this foreboding lighthouse.
Abandoned Buildings Appear Frozen in Time
Looking at photos of abandoned homes, mansions, castles and other buildings I'm always struck by the random personal belongings that often get left behind. By this, I'm not referring to the paraphernalia that is often left behind by squatters, but to the pieces that were in place the last time the house was used and seem to be frozen in time with it.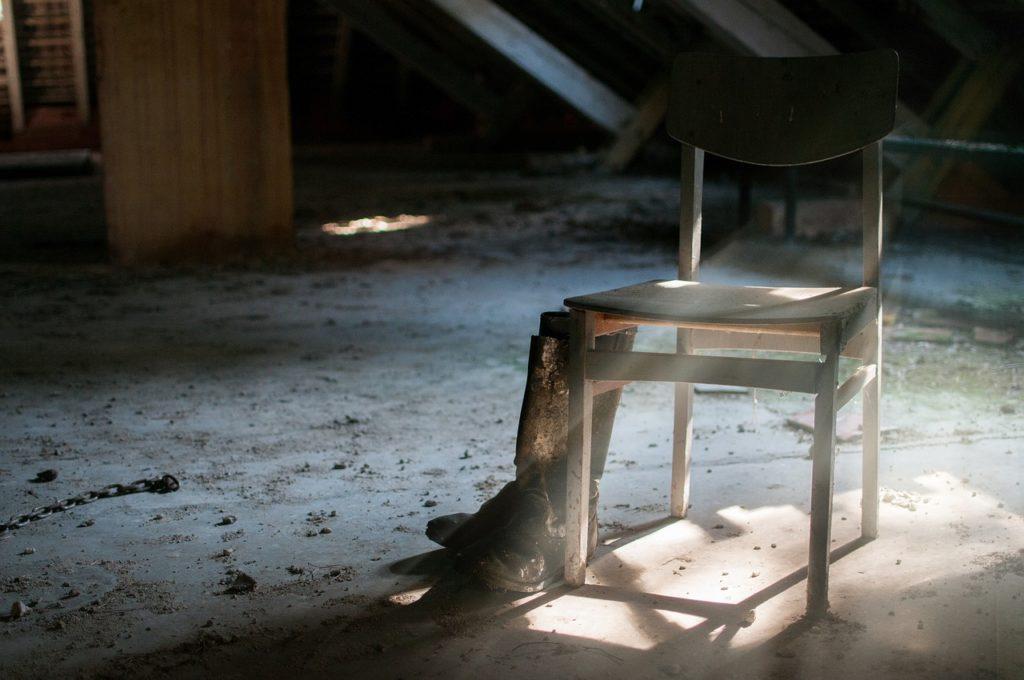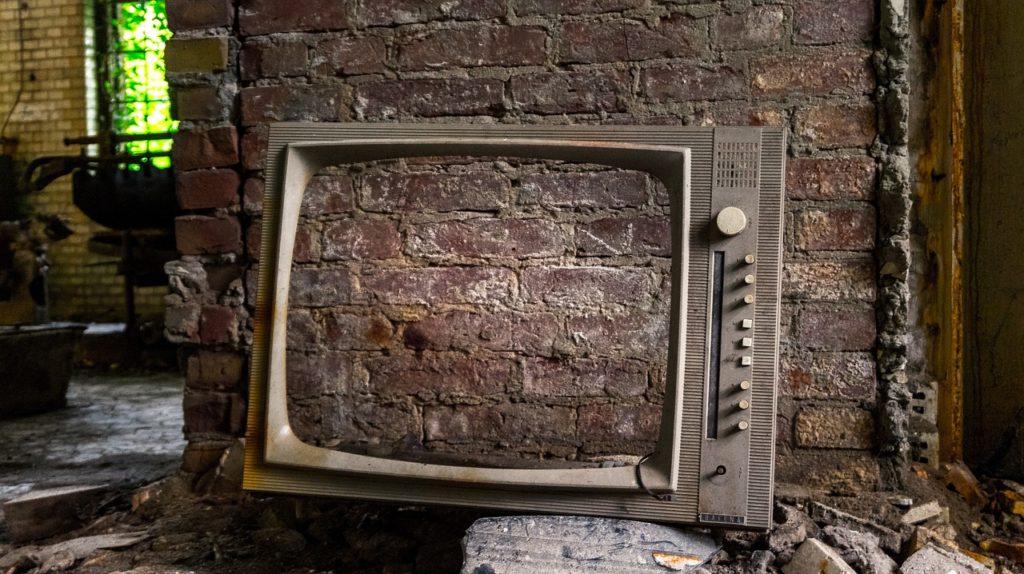 That helps add to the air of nostalgia that surrounds these sad, abandoned places. A few other places seem quite as ironically sad as the Grossinger's Catskills Resort in Liberty, New York.
Grossinger's Catskills Resort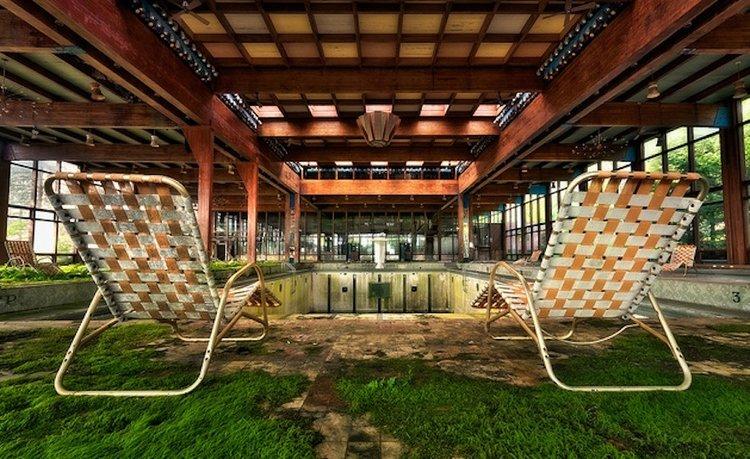 Photo by Walter Arnold
Believed by many to be the inspiration behind the movie Dirty Dancing, this luxurious resort closed its doors one year before the classic movie was released in 1987. During it's heyday, this was THE place to be in the summer. Frequented by the well-to-do, it flourished during the peak of the mid 20th century. But as times changed, so did a family's summer vacation plans.  By the time Dirty Dancing could possibly have provided a nostalgic resurgence, the place had already closed.  30 years later, it remains sad reminder of its past glory and a relic left behind at the turn of the new century.
Wyckoff Villa, Carleton Island, New York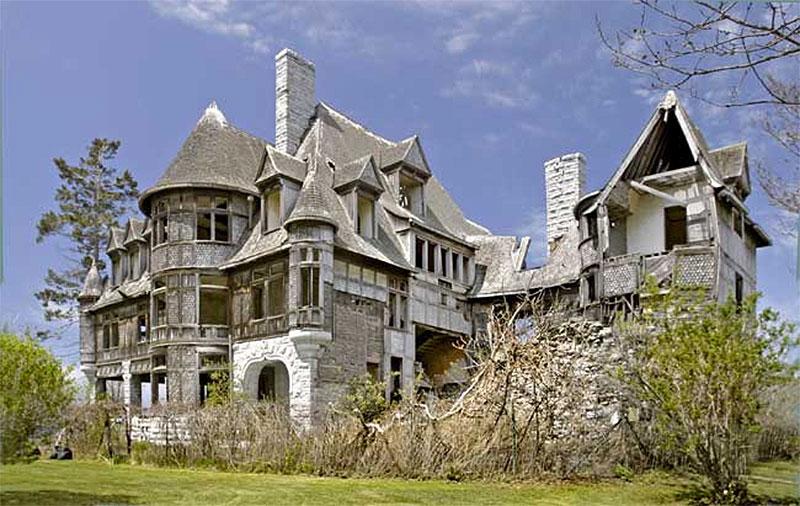 Image Source: PriceyPads.com
Wyckoff Villa was built between 1894 & 1895 for William O. Wyckoff, who made his fortune selling what was – at the time – an exciting new invention… The Remington typewriter. The Mansion was riddled with sadness before it was even completed. Francis Wyckoff, the owner's wife, died of cancer a month before the villa was ready for occupancy. William himself died of a heart attack the first night he spent in the home.
Clarence Wyckoff, the youngest son, acquired the Villa after his father died, but the family lost much of their fortune during the Great Depression and the home was sold to General Electric who planned on demolishing it to build a retreat & a new plant… but that never happened.
No one has lived in the house since 1927, and it is estimated that it could take anywhere from $10 – $20 Million to return the home to its former glory.
Today, even without its windows and doors, Wyckoff Villa's fading facade remains majestic behind a tall fence and barbed wire. Although its once stately walls have fallen victim to vandals despite the 'Keep Out' signs posted around the property, and the large corner tower was pulled down due to safety concerns, Wyckoff Villa remains a piece of slowly crumbling history.
Crumbling Elda Castle in Ossining, New York
Image Source: Curbed.com
Created by architect Lucy Abbott Cate and built by her husband, Abercrombie & Fitch founder David T. Abercrombie, Elda Castle was erected on nearly 50 acres in 1927. Elda Castle, named after their four children, boasted the over four thousand square-foot home had 25 rooms, including servants' quarters.
In its heyday, this now-abandoned estate was an impressive statement of wealth and luxury.
However, following Abercrombie's death in 1931, the estate sat empty for several years before being sold in the early 1940s.  Despite several attempts to utilize the space, Elda Castle as sat empty on and off for much of the more than 8 decades since the Abercrombies lived there. Over time, it has fallen prey to vandals, scavengers, and fires.
Wyndclyffe Castle, Rhinebeck, New York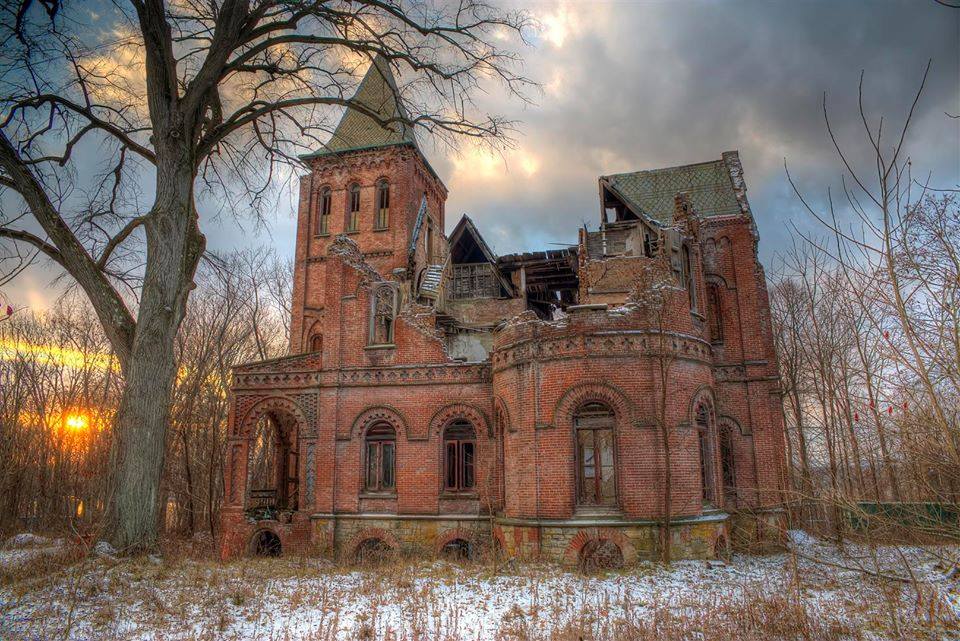 Image Source: abandonedhudsonvalley.com
Have you ever heard the saying "Keeping up with the Joneses"?  Of course, you have. Everyone has. Well, here is the house that reportedly inspired that saying.
This 24-room mansion was commissioned as the country home of Manhattan socialite Elizabeth Schermerhorn Jones, a member of a wealthy family and aunt of American novelist Edith Wharton. Before being abandoned in the 1950s, it had a substantial influence on the surrounding estates, hence the creation of the saying.
Although it was once a nine-bedroom prime property with a Tiffany skylight, the home is now in ruins. Entire parts of it have fallen in, leaving a gaping hole in one side.
Abandoned Homes Tell a Story
Whether or not the story is documented in history, each abandoned home gives us a glimpse at a life once lived.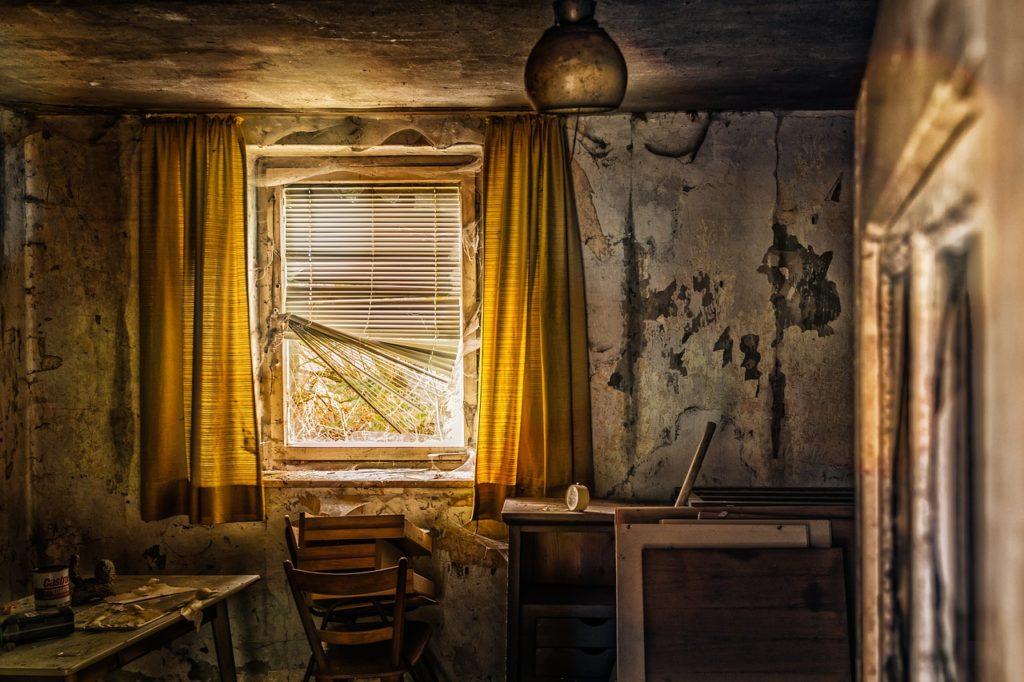 Glimpses of these lives can be seen in what's left behind, sometimes hidden behind the crumpling and the decay.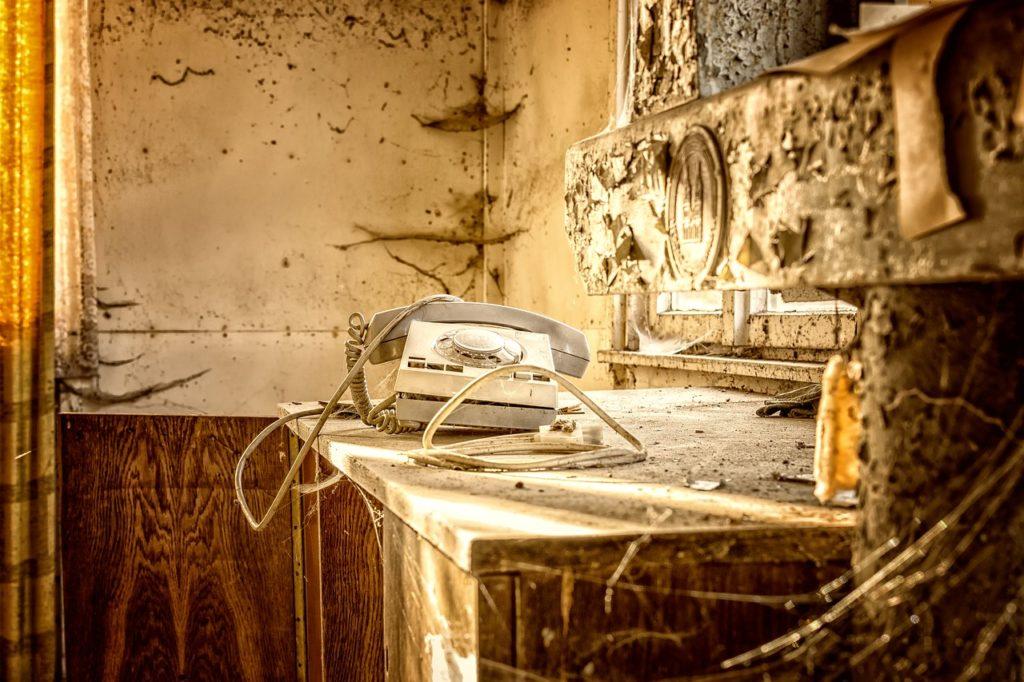 If you take a moment, you can almost picture the people who used to live in these abandoned homes and what the room might have looked like once upon a time, long before the paint started to peel and the brick started to crumble.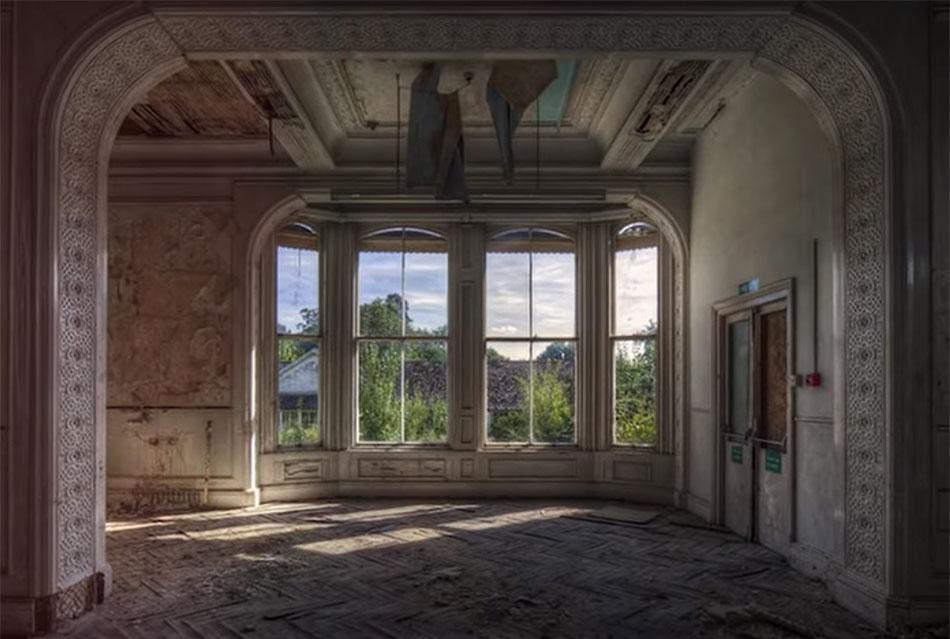 Despite their now ruinous appearance, these abandoned homes were once treasured by their owners. It makes you wonder what happened to allow what used to be a fine home to fall into such disrepair.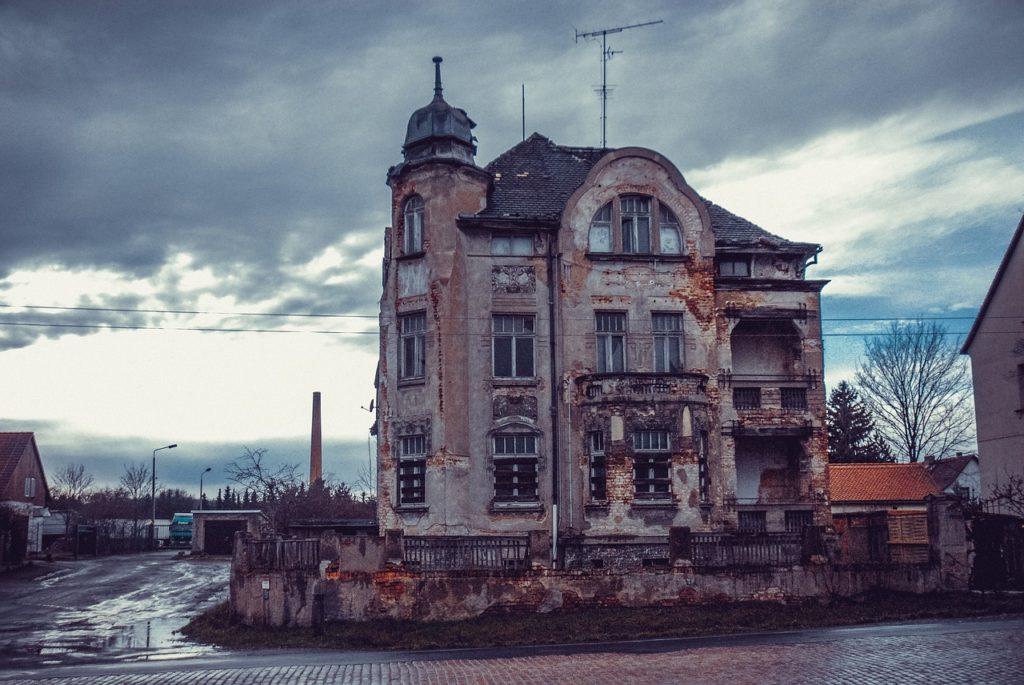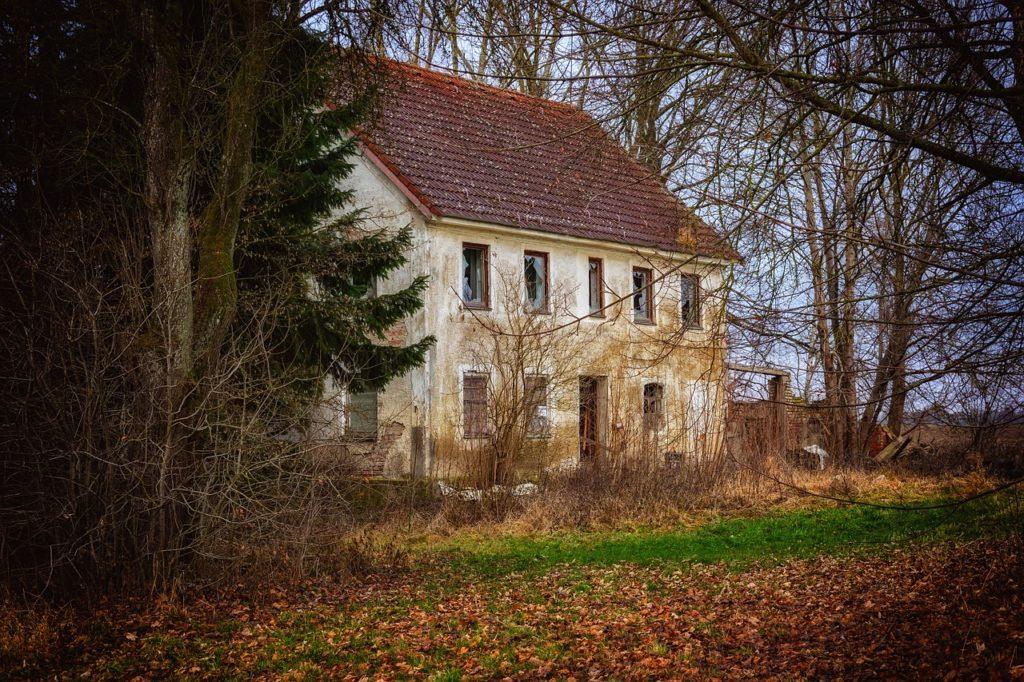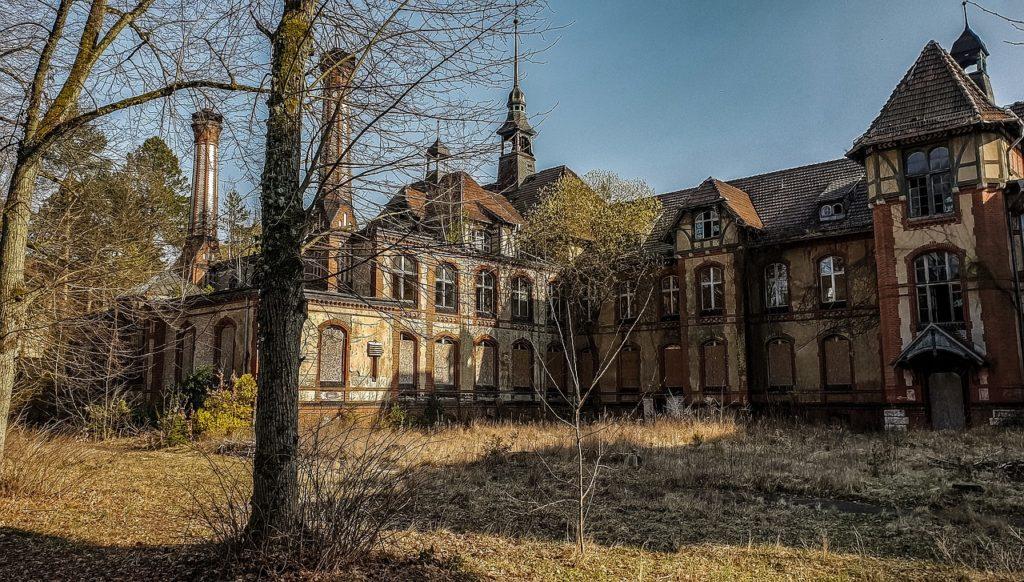 Yes, each abandoned house tells a story. Unfortunately, many of those stories will never be heard.