There is something about the image of grand staircases that really inspires a sense of awe and wonder.  Perhaps it stems from the extraordinary visuals from classic movies such as Gone with the Wind that coined the phrase "The Scarlett O'Hara Staircase"…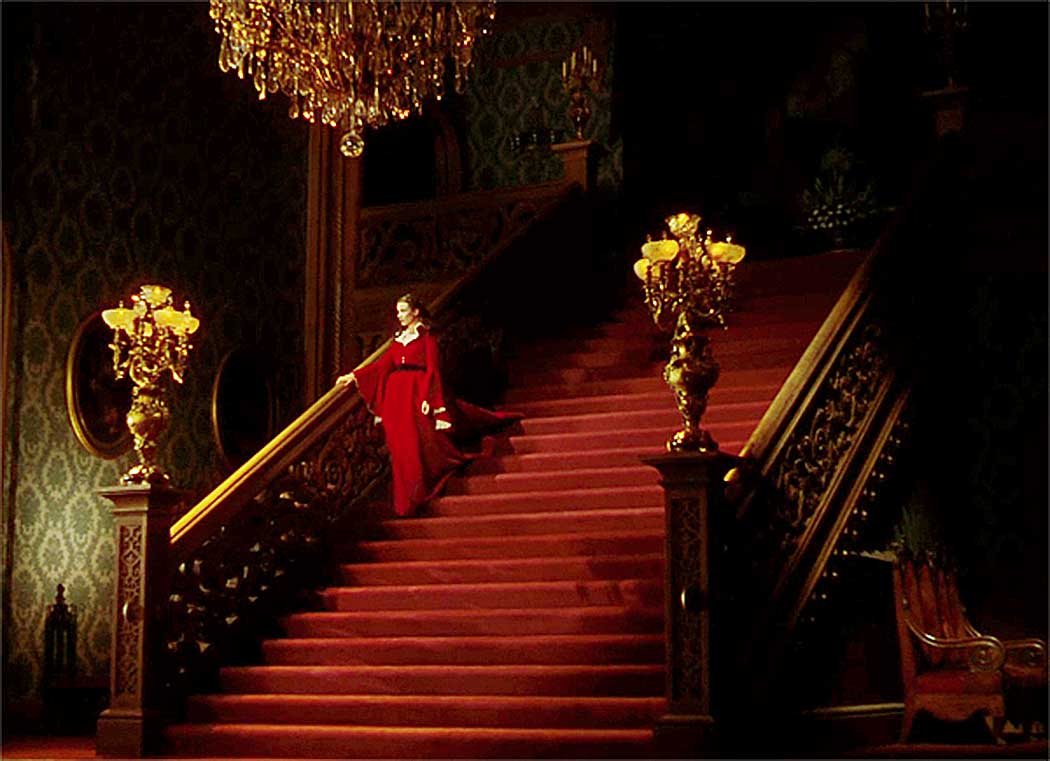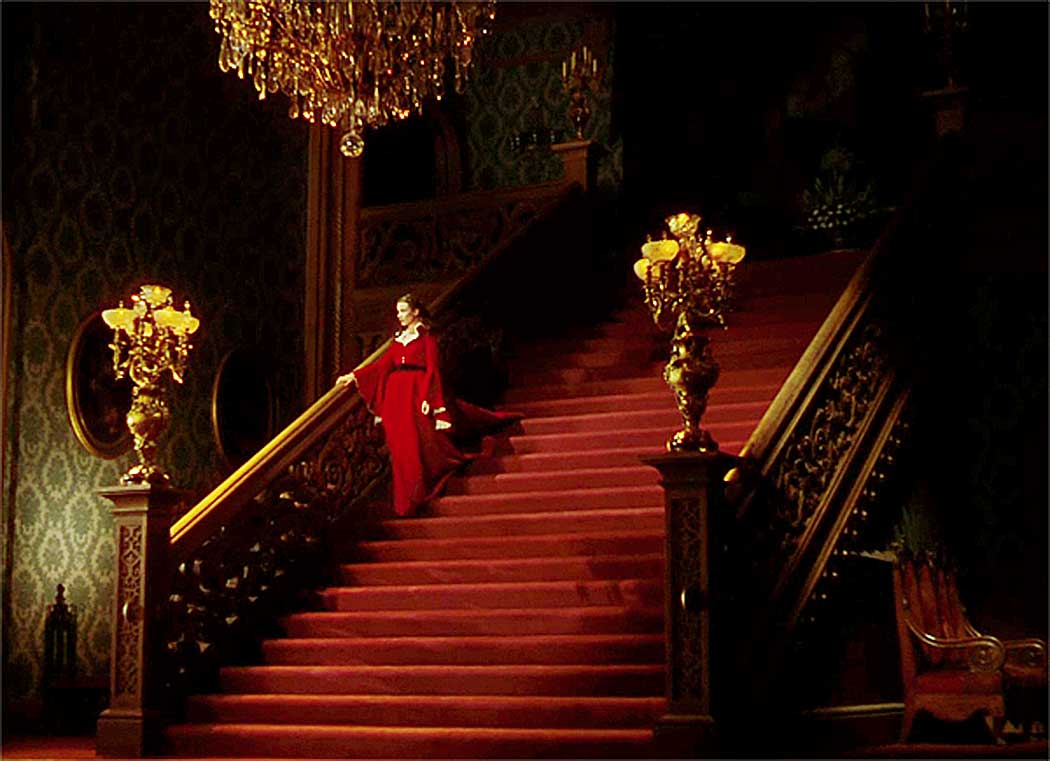 The classic Scarlett O'Hara staircase can still be seen as a feature in today's homes, although often scaled back from this grand style.
…or perhaps Norma Desmond's dramatic stairway entrances in Sunset Boulevard. Who knows the cause, but these grand staircases always find a way to create a sense of style and luxury unlike anything else.
Below, I've gathered together some wonderful pictures of gorgeous grand staircases. Although most average homes could never fit a focal piece like this, there are ways to take the essence of these amazing stairways and add them into your own home.
McLean Mansion Grand Staircase
The McLean Mansion (or so it used to be called) has one of the most beautiful staircases I've ever seen. Plus, a ballroom and an indoor basketball court, and an indoor pool, and a home theater, and a wine cellar… but this post is about staircases, so we'll stick to that.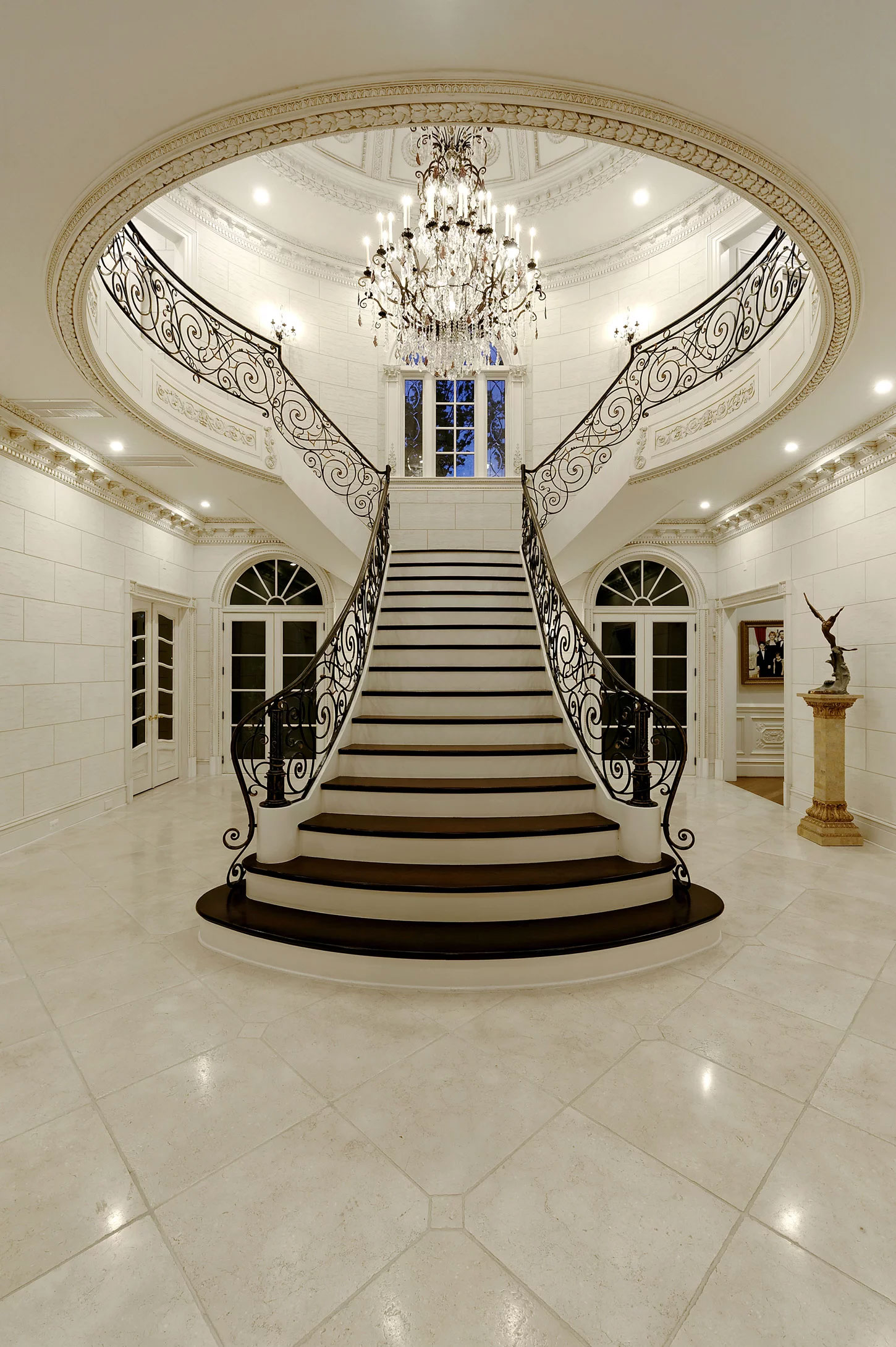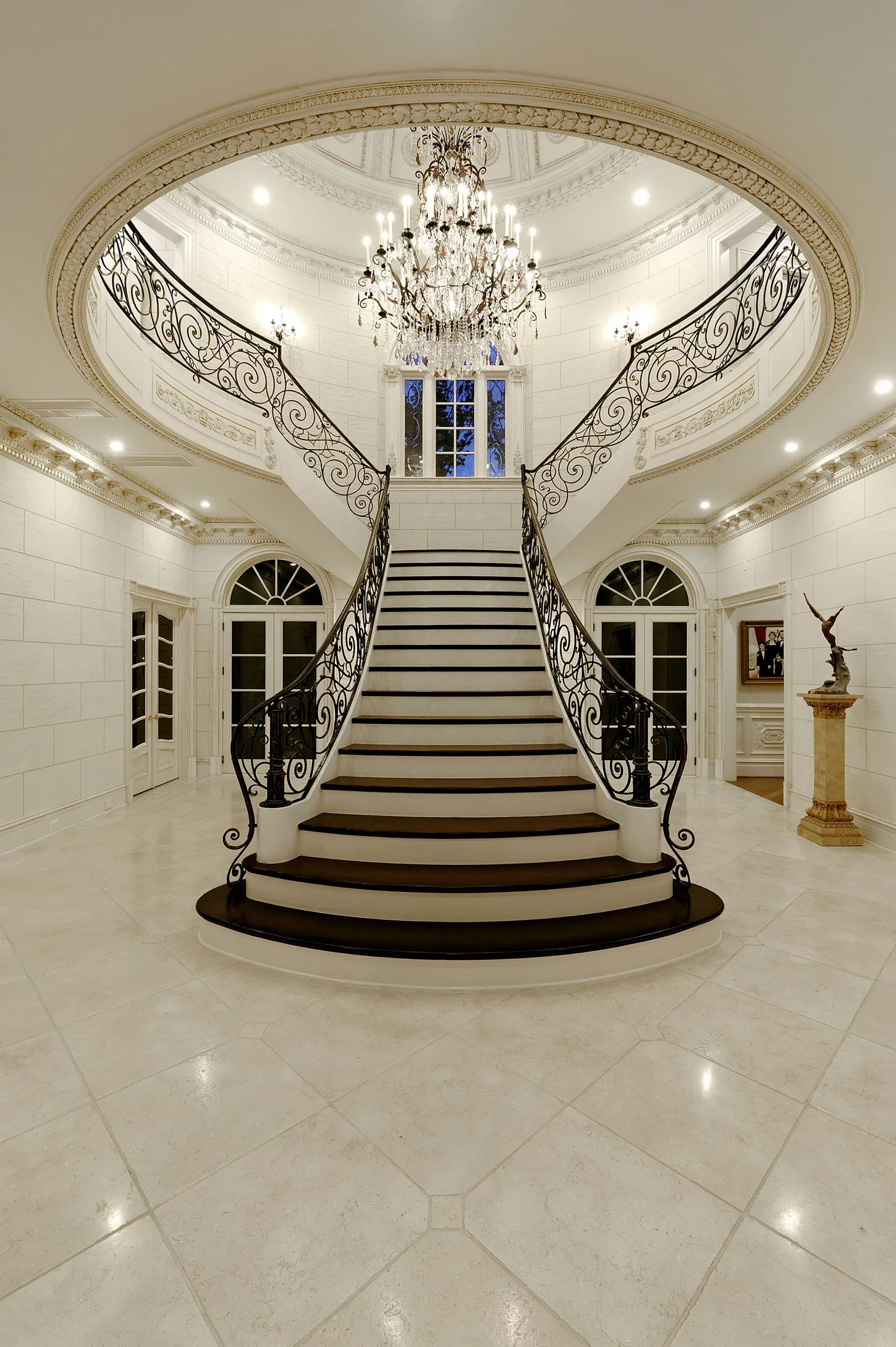 Of course, it also came with a $12.5 Million price tag. So there's that.
Darlington Mansion Grand Staircase
The Darlington Mansion, just outside of New York City, is considered to be one of the world's most magnificent and rare estates, and this regal staircase is a prime example. It's such a prime example, that it's impossible to capture it's grandeur in just 1 picture.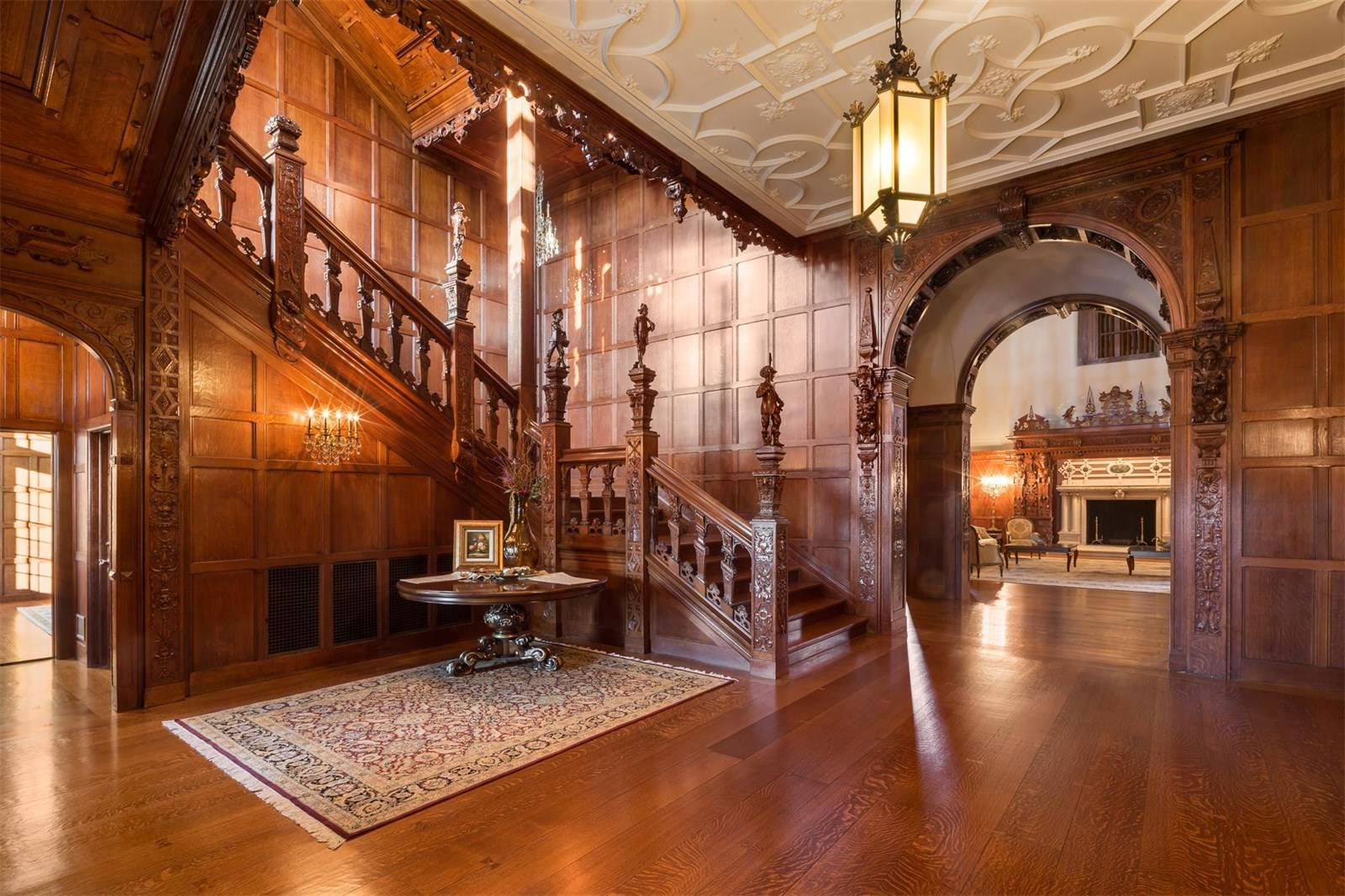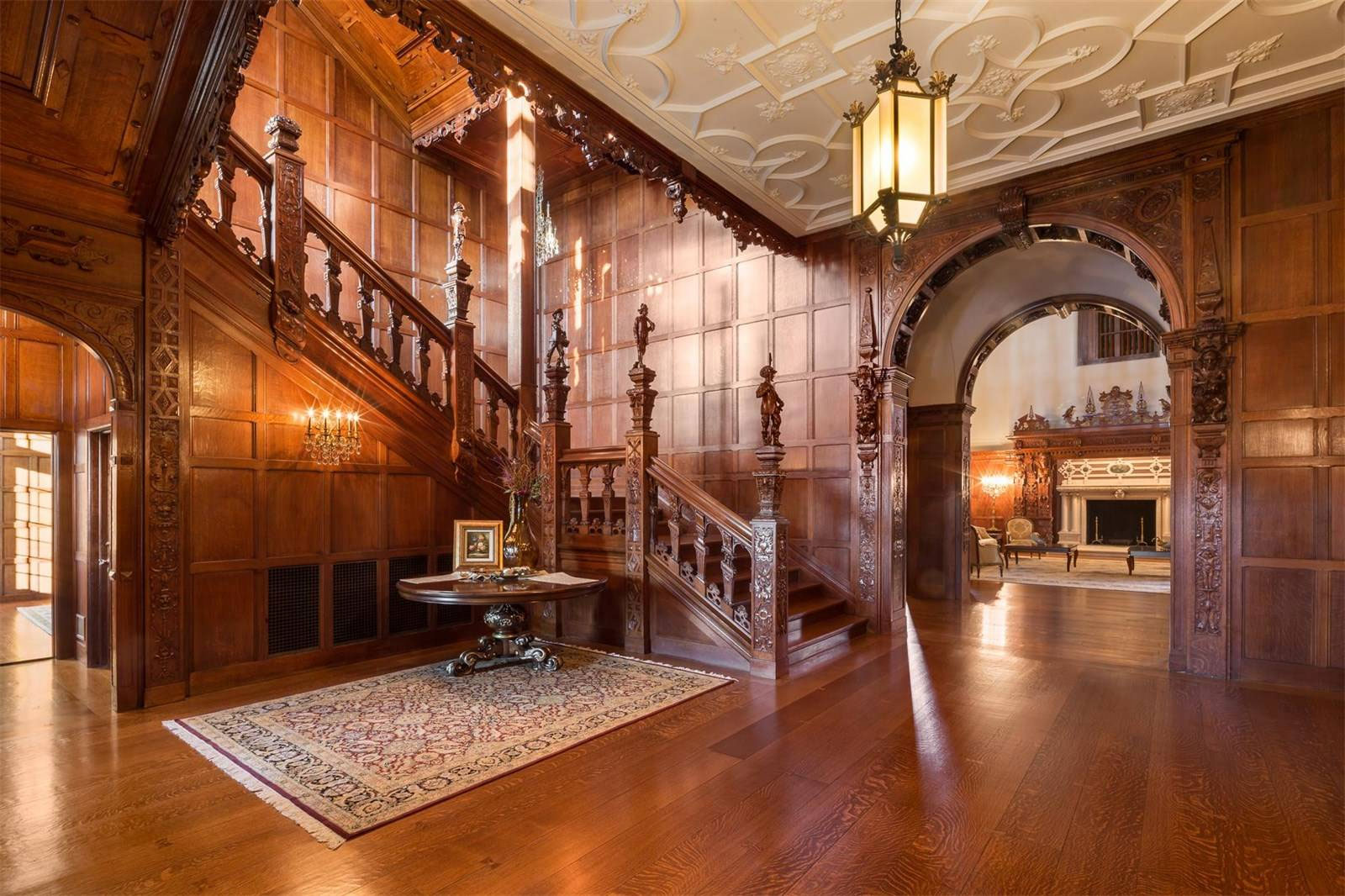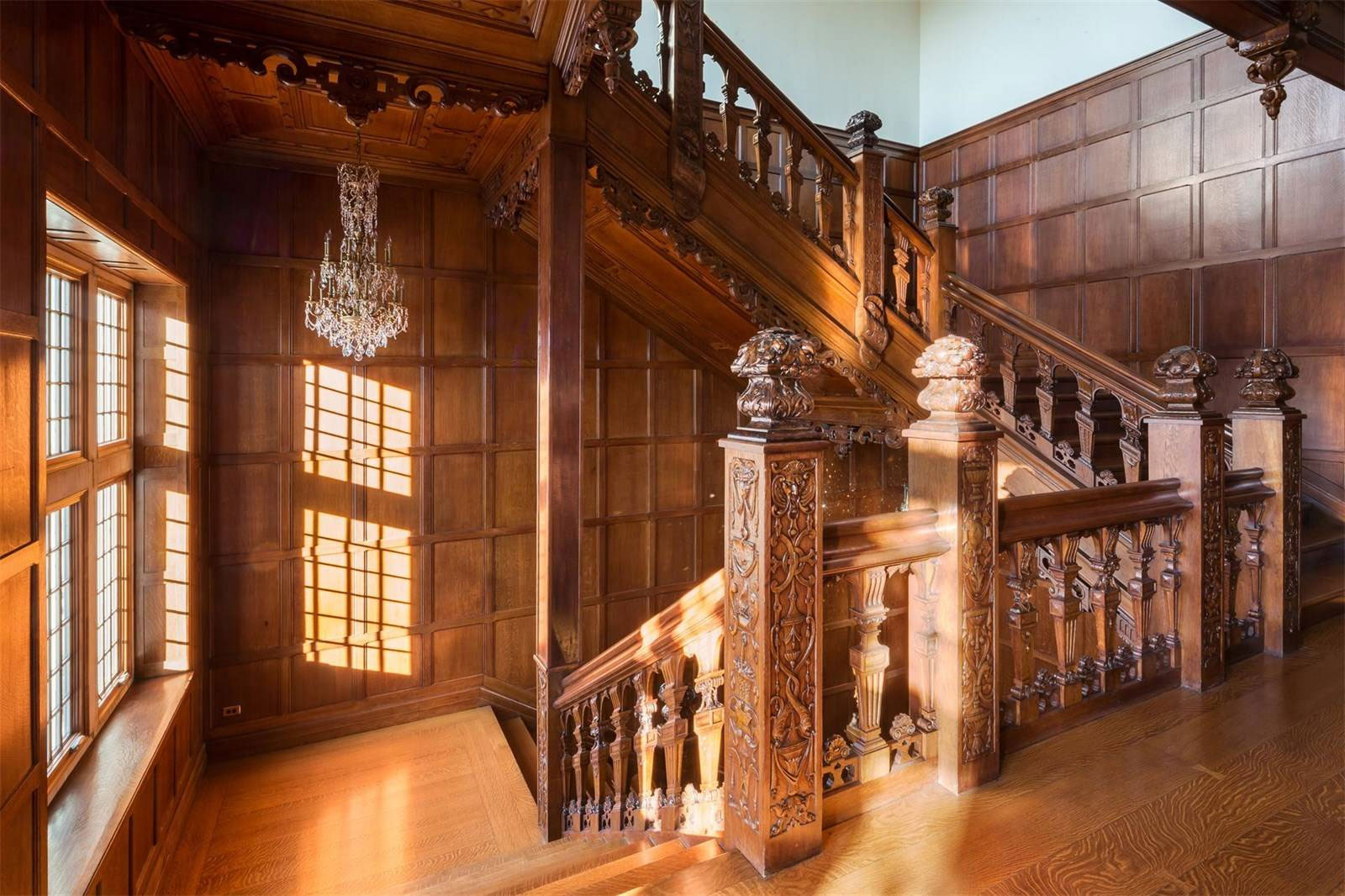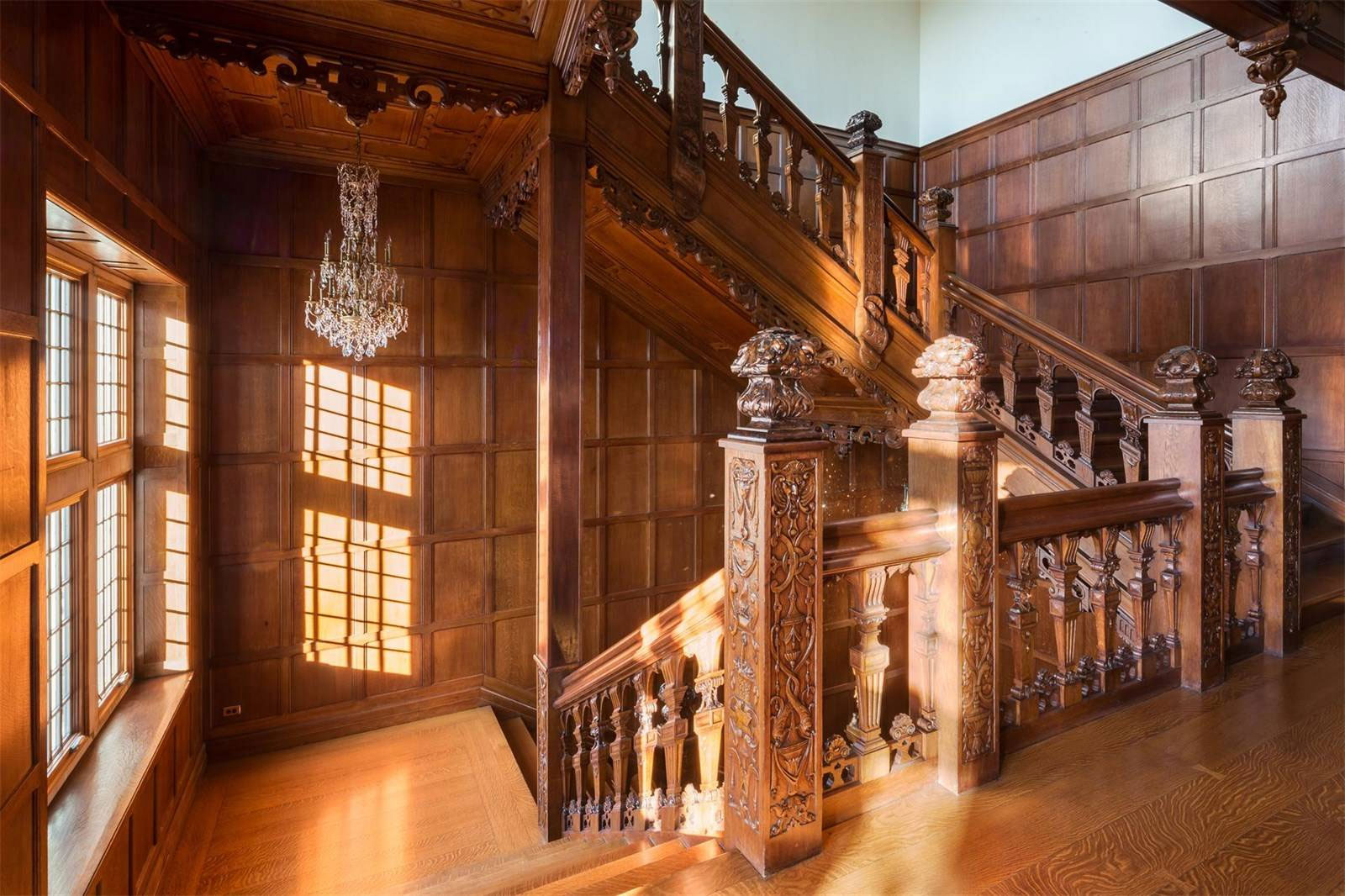 Termed by many architectural enthusiasts as "The American Versailles", this gorgeous mansion is an architectural masterpiece. Yes, as of the publication of this article, the estate was on the market. But, no, I have no idea how much they are asking.
Discovery Manor Grand Staircase
Another marvelous example of an architectural staircase masterpiece can be found inside Discovery Manor, a world-class 160-acre horse farm located in New York State.  Once again, I'm going to need two pictures to really show how marvelous this staircase is.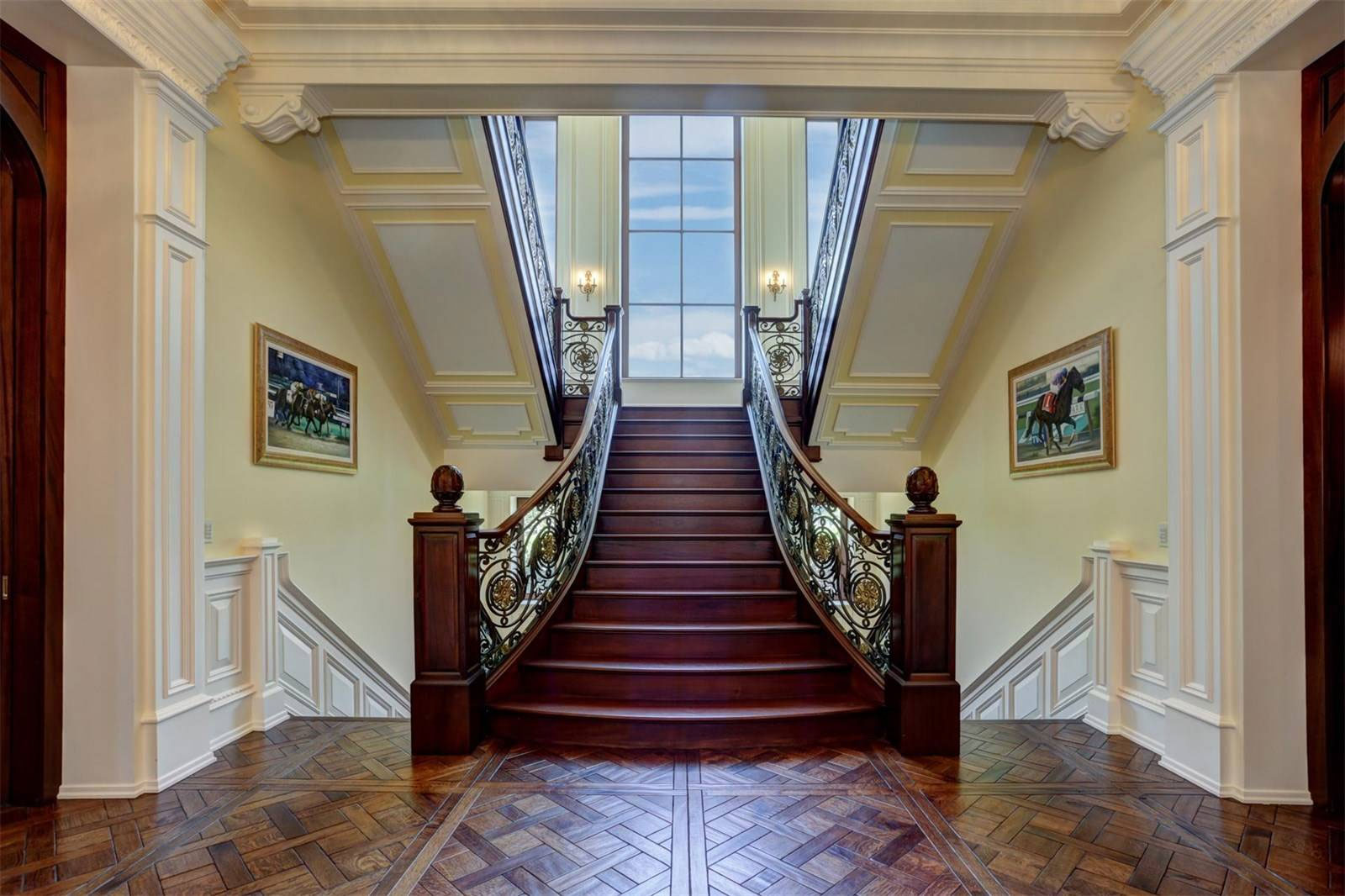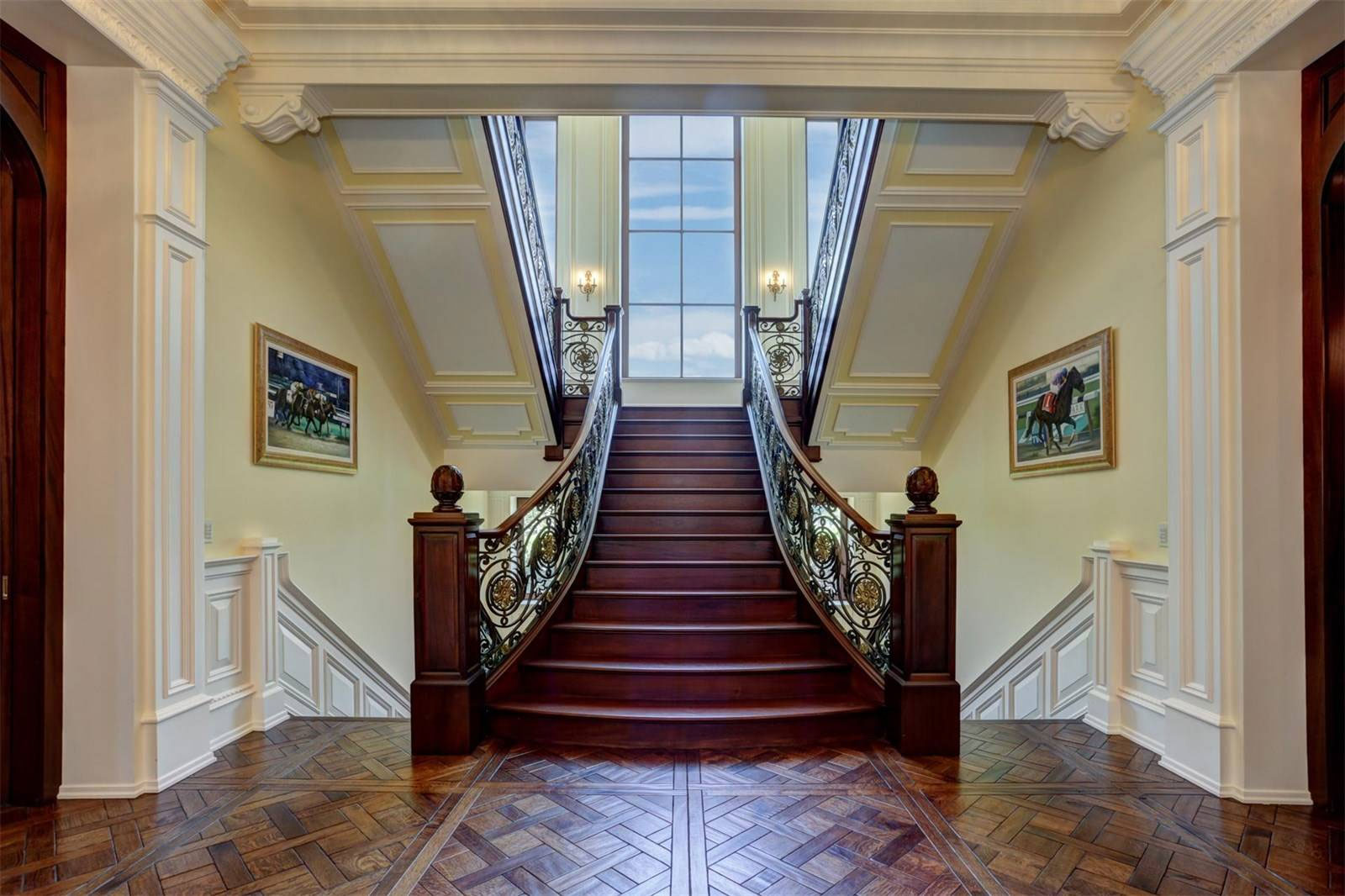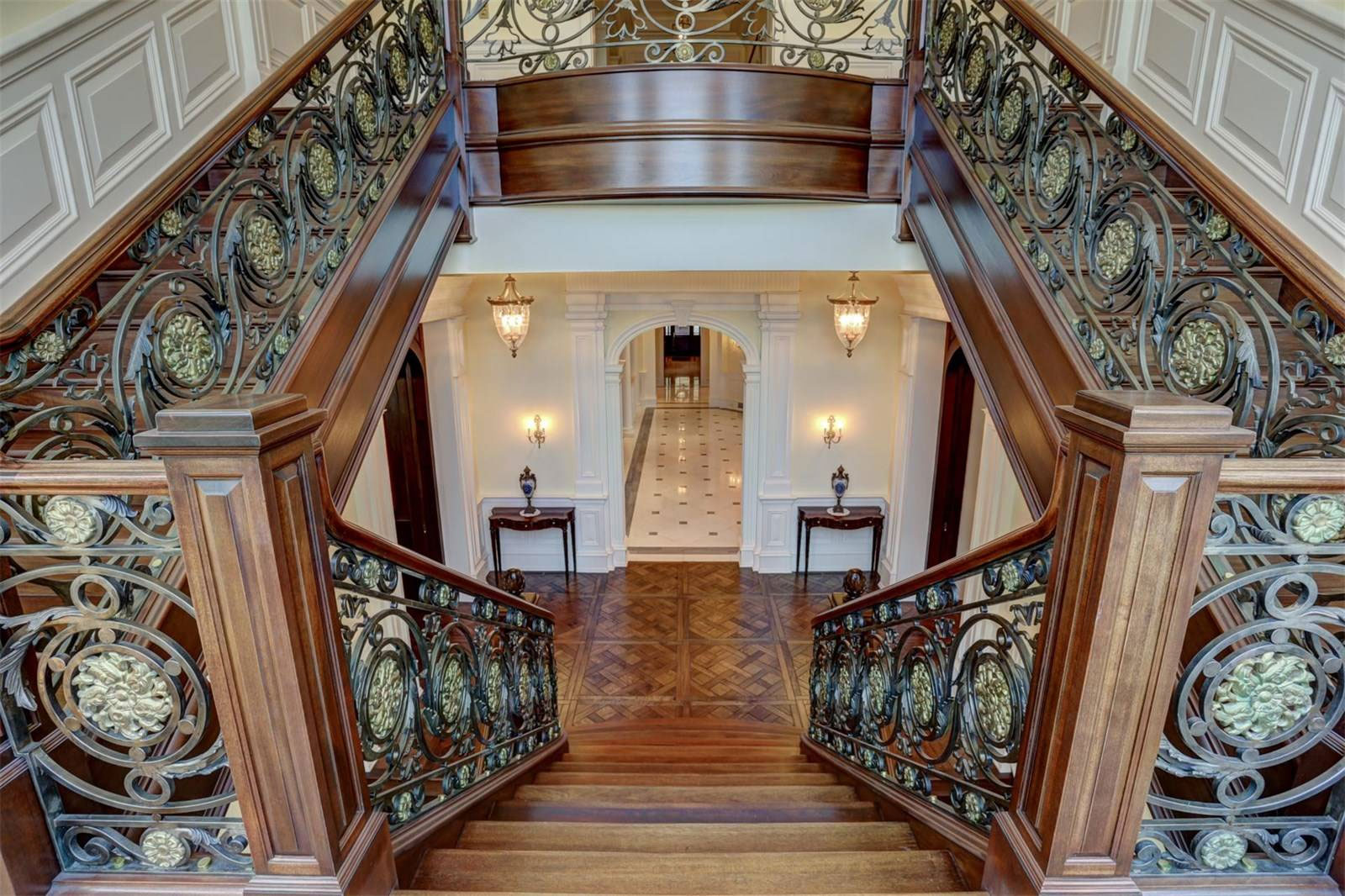 It's not just the scale, it's the intricacy of this staircase that makes it extraordinary.
Unique Nature-Inspired Grand Staircase in Oregon
Quaintly nestled in the foothills of mountain ranges, surrounded by rivers and blessed with beautiful weather all year, lies a very unique home with a very unique staircase. Inspired by nature and built entirely with rounded edges and graceful curves to reflect the organic flow of nature, the staircase inside this home is a work of art.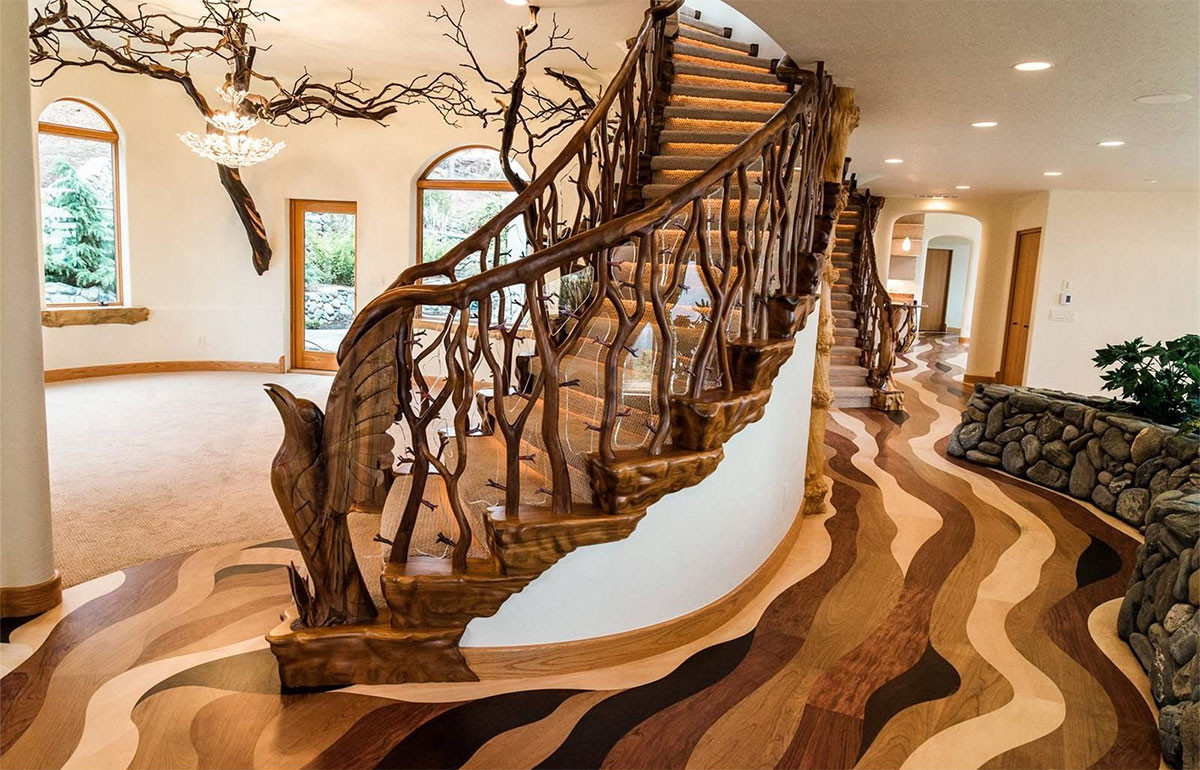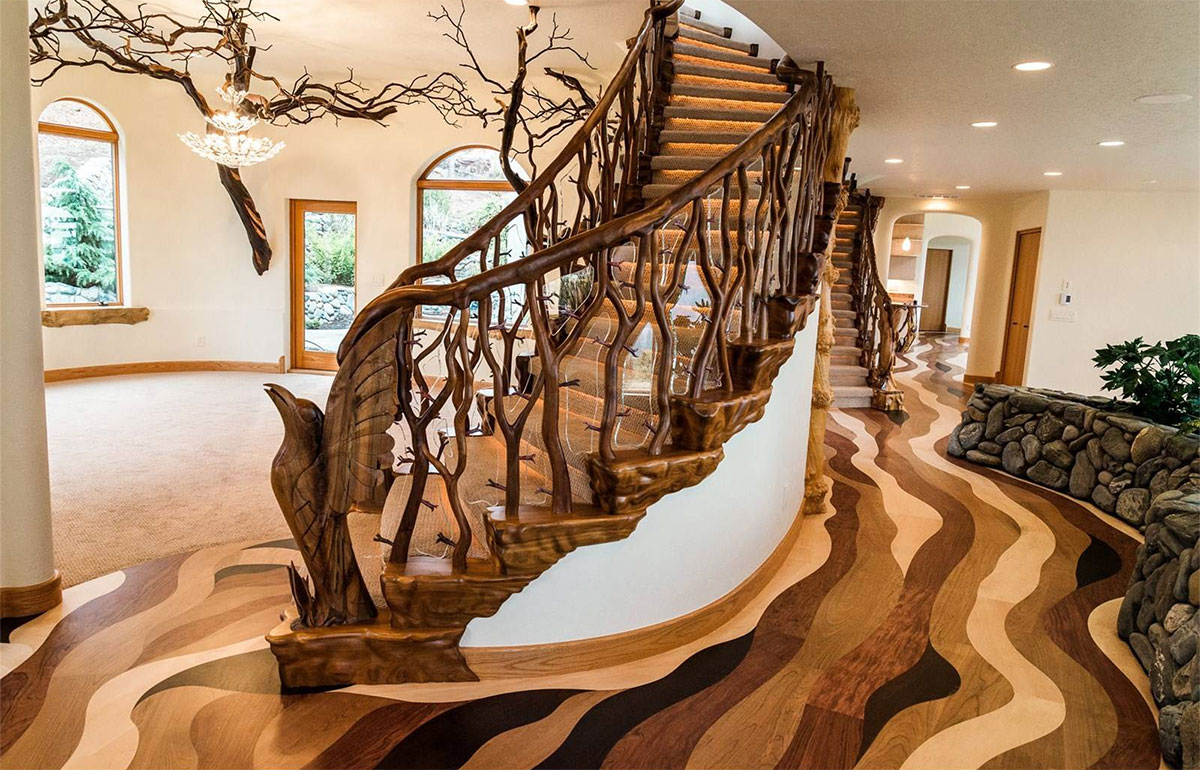 This particular staircase, and how it looks like it's coming right out of nature, may not be for everyone… but you have to admit that it is truly awesome.
Side Note: If you're in the market for a home with one of these gorgeous grand staircases, and you have a few million dollars just laying about, we recommend you visit Christie's Real Estate to browse their Luxury Property Listing.
Some Stunning Double Grand Staircases
These will not fit into your standard suburban home, but they are so pretty to look at!



Even More Gorgeous Grand Staircases
Perhaps not quite as grand as some of the examples shown above, these are still quite beautiful and inspiring in their own right!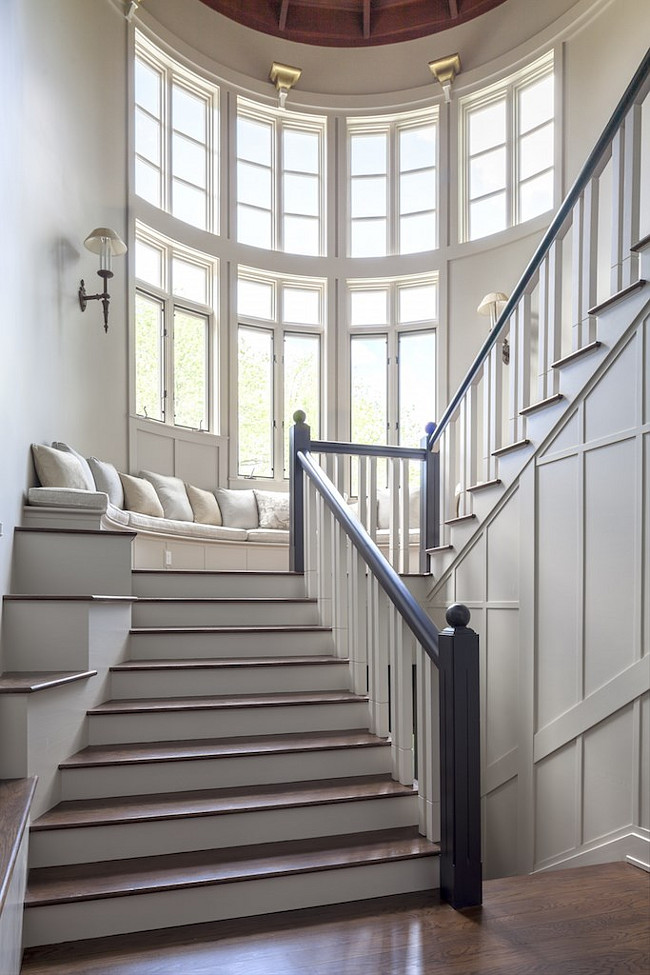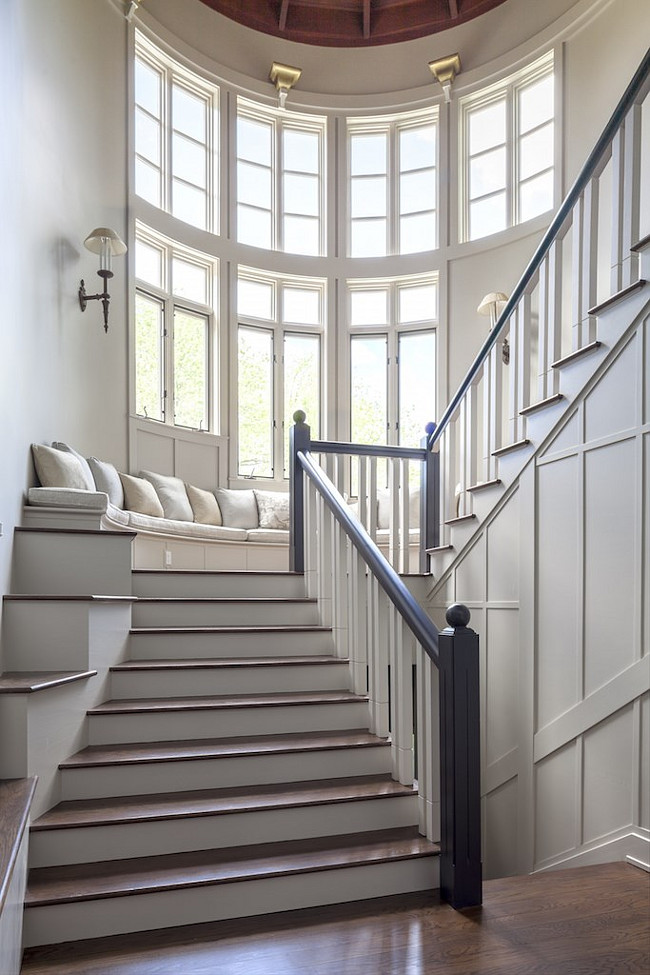 This staircase was featured in a HomeBunch.com article about the White Color Trends, but it caught my eye because of the unique structuring of the staircase. I love the huge windows and the bench seat at the mid level. It's rare to see a staircase that actually invites you to stay on it for a while.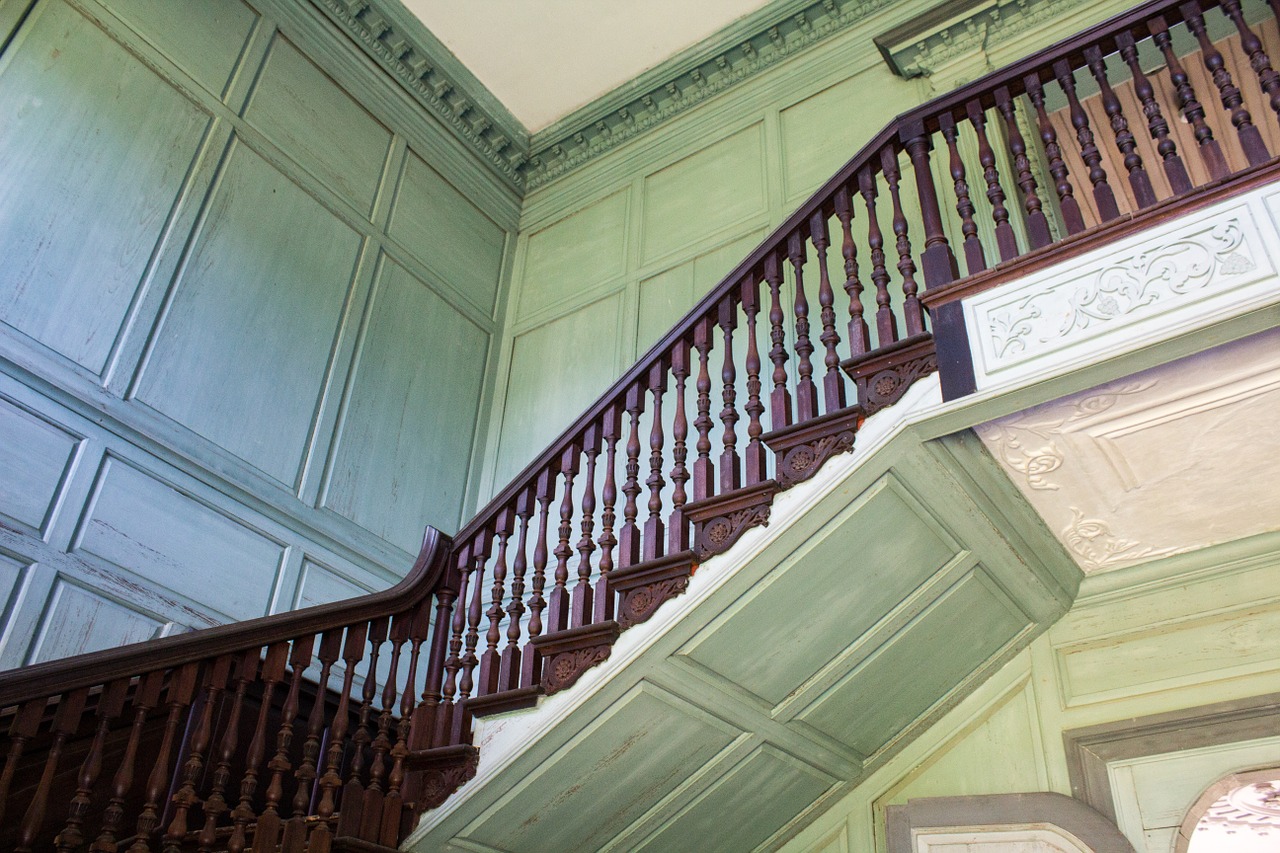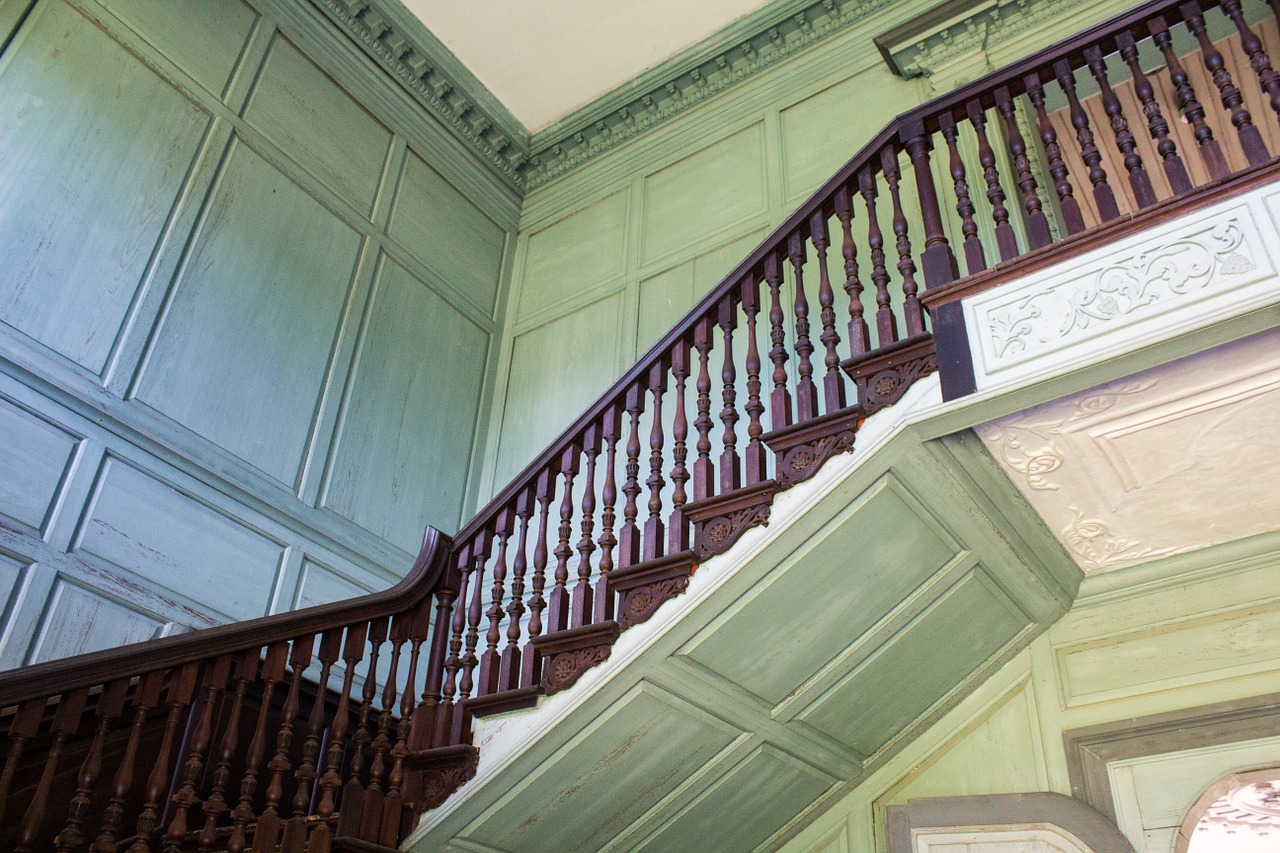 This old country farmhouse staircase is stunning because of its solid wood and carved details.  It's simple, yet grand – which seems like it might be a contradiction, but I don't think it is.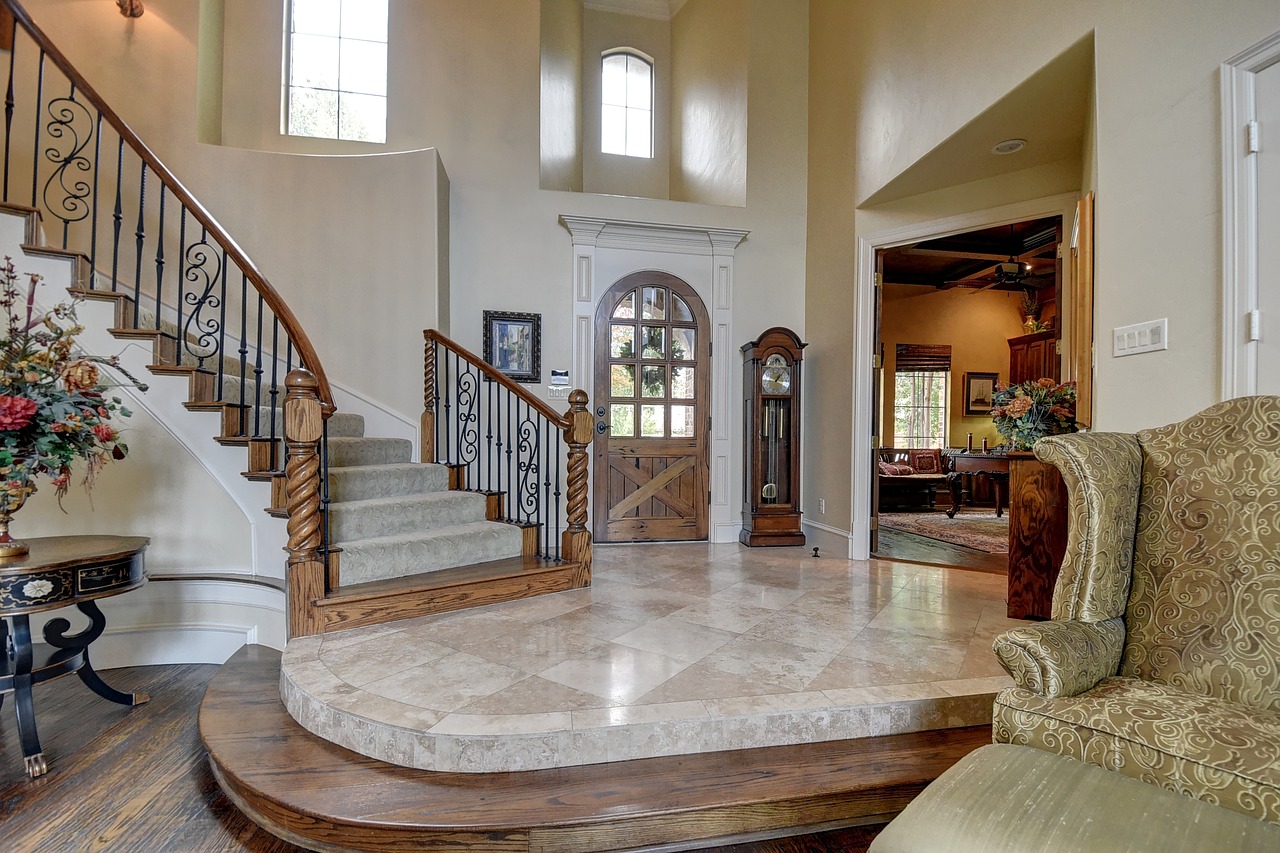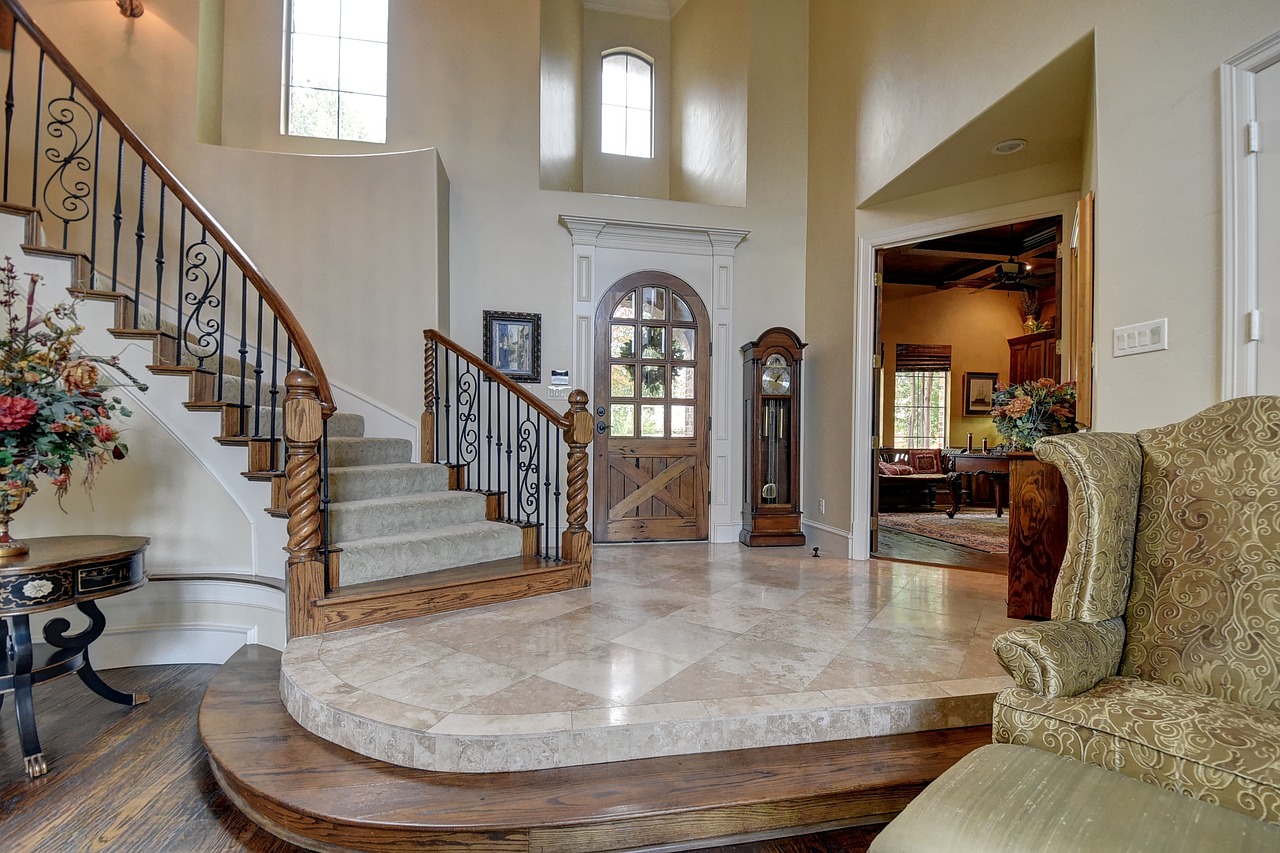 Smaller in scale than some of the earlier staircases, this still stands out because of the carved oak and wrought iron balusters. The marble landing doesn't hurt either.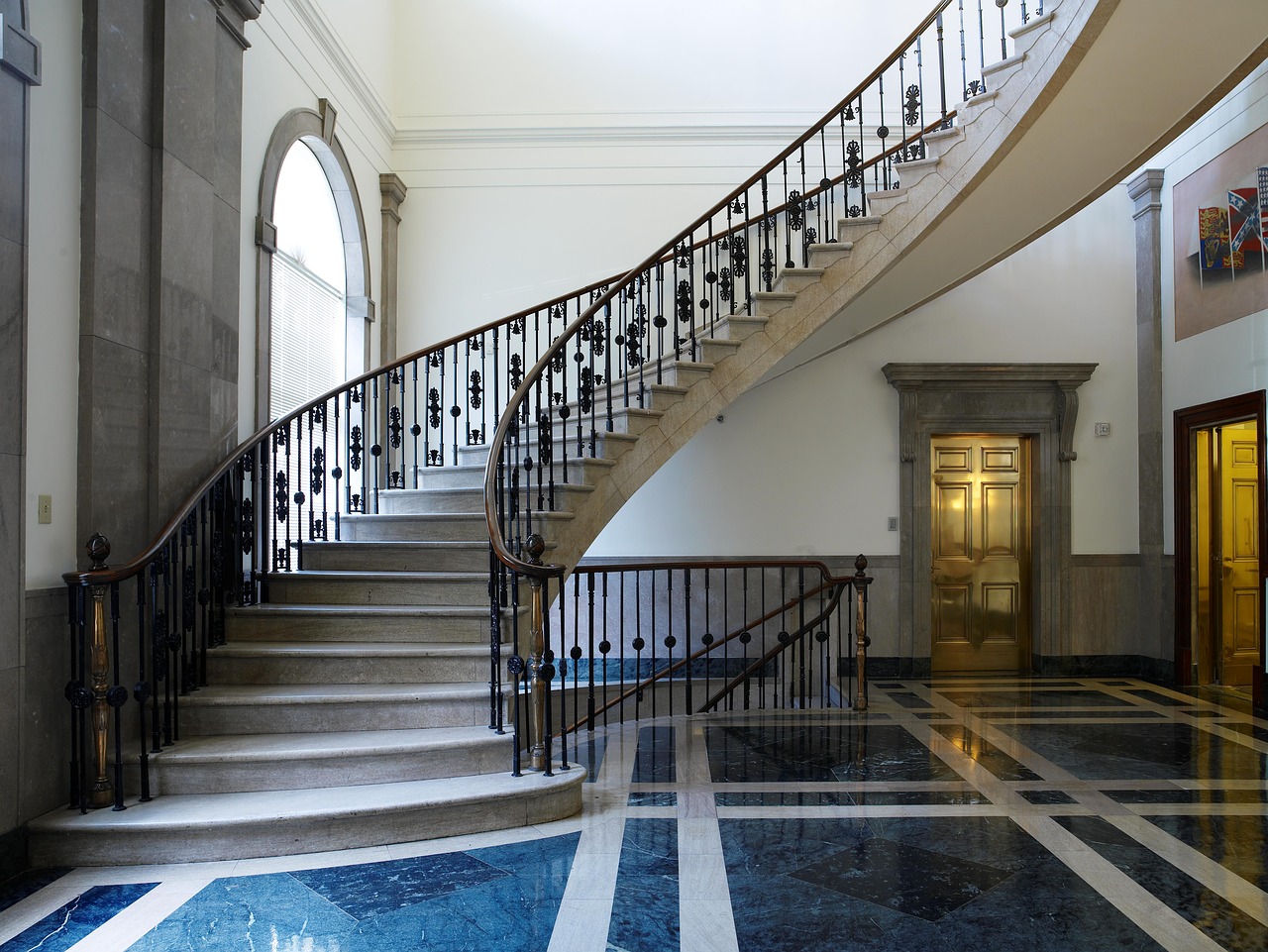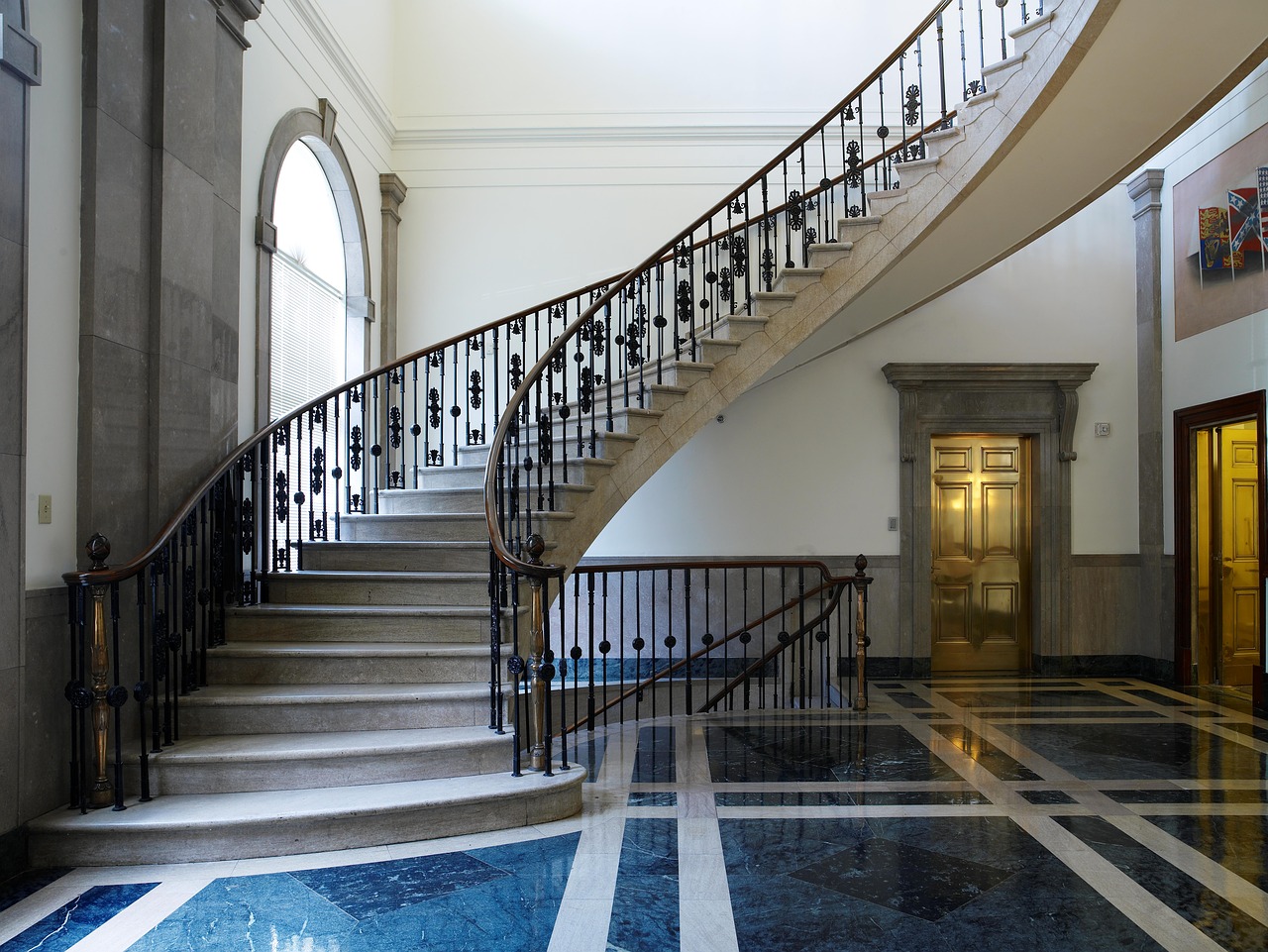 This is an incredibly elegant staircase, although I think I would need to debate long and hard over whether or not to incorporate a stair runner.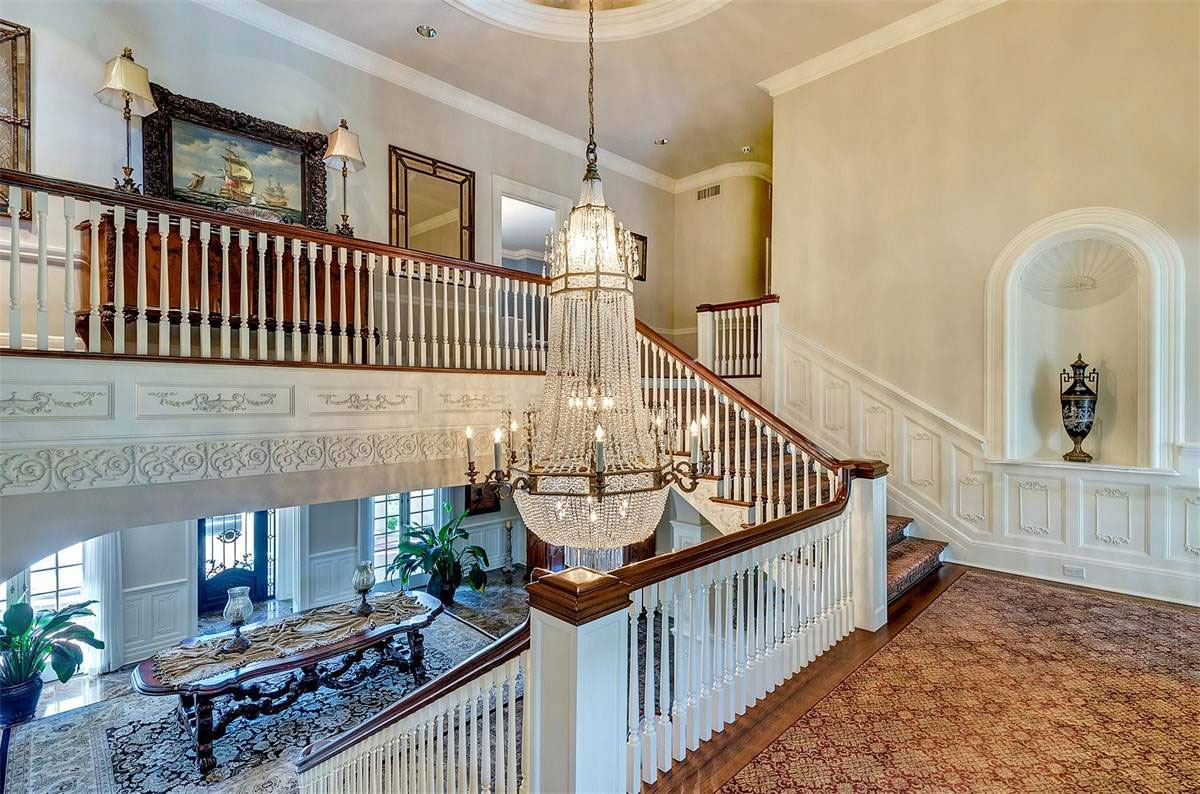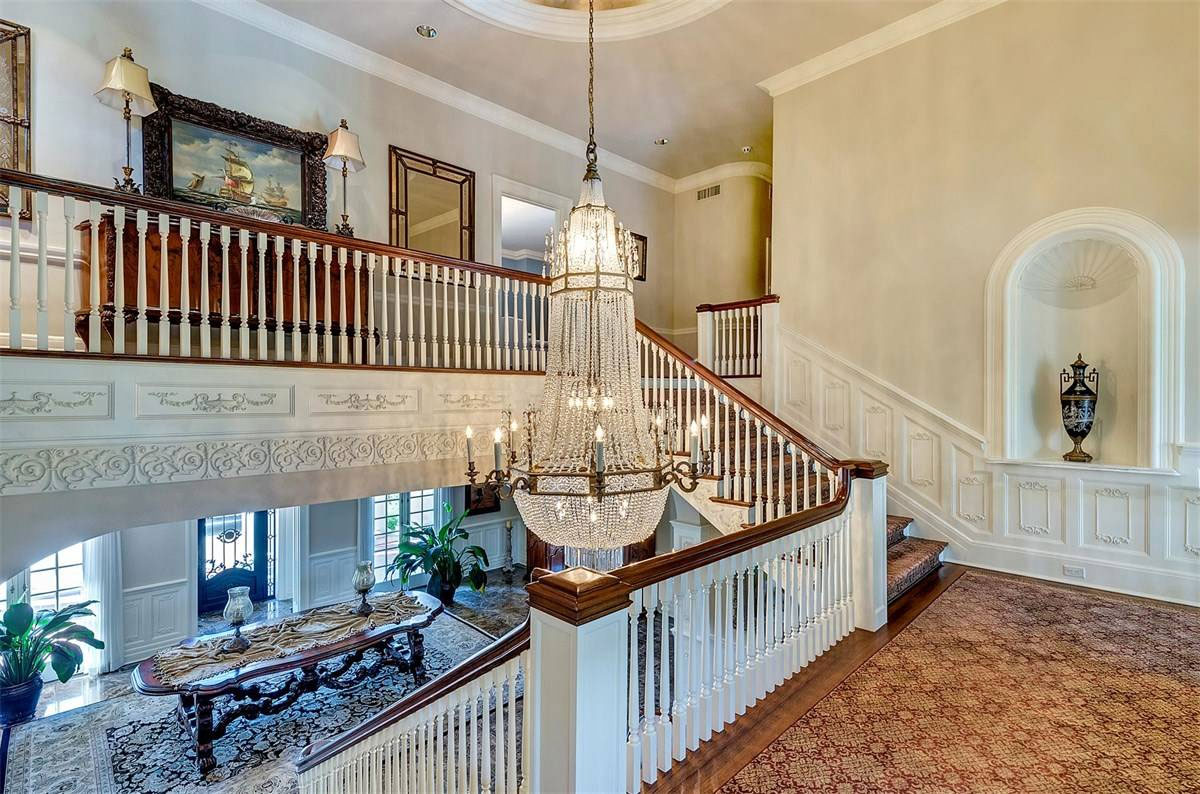 A classic wood and white baluster staircase, but on a grander scale.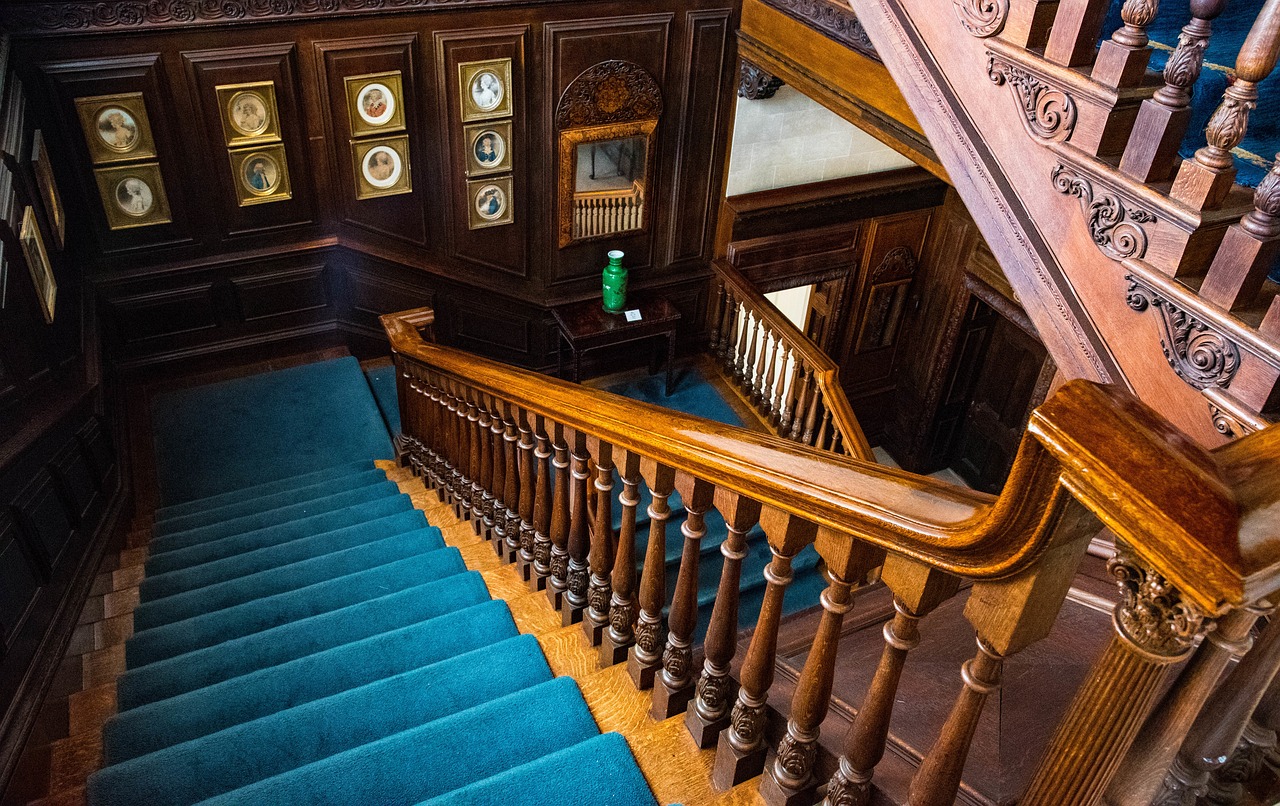 And last, but not least, a stunning century home with a richly detailed wood staircase.
Side note… am I the only one who has ever noticed that the haunted houses in horror movies tend to have some of the most beautiful architecture, including absolutely stunning staircases?
I hope you have enjoyed this trip down (or up, depending on your perspective) these wonderful staircases. We certainly enjoyed pulling these extraordinary samples together.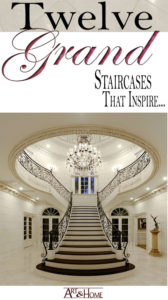 Want More Grand Staircases?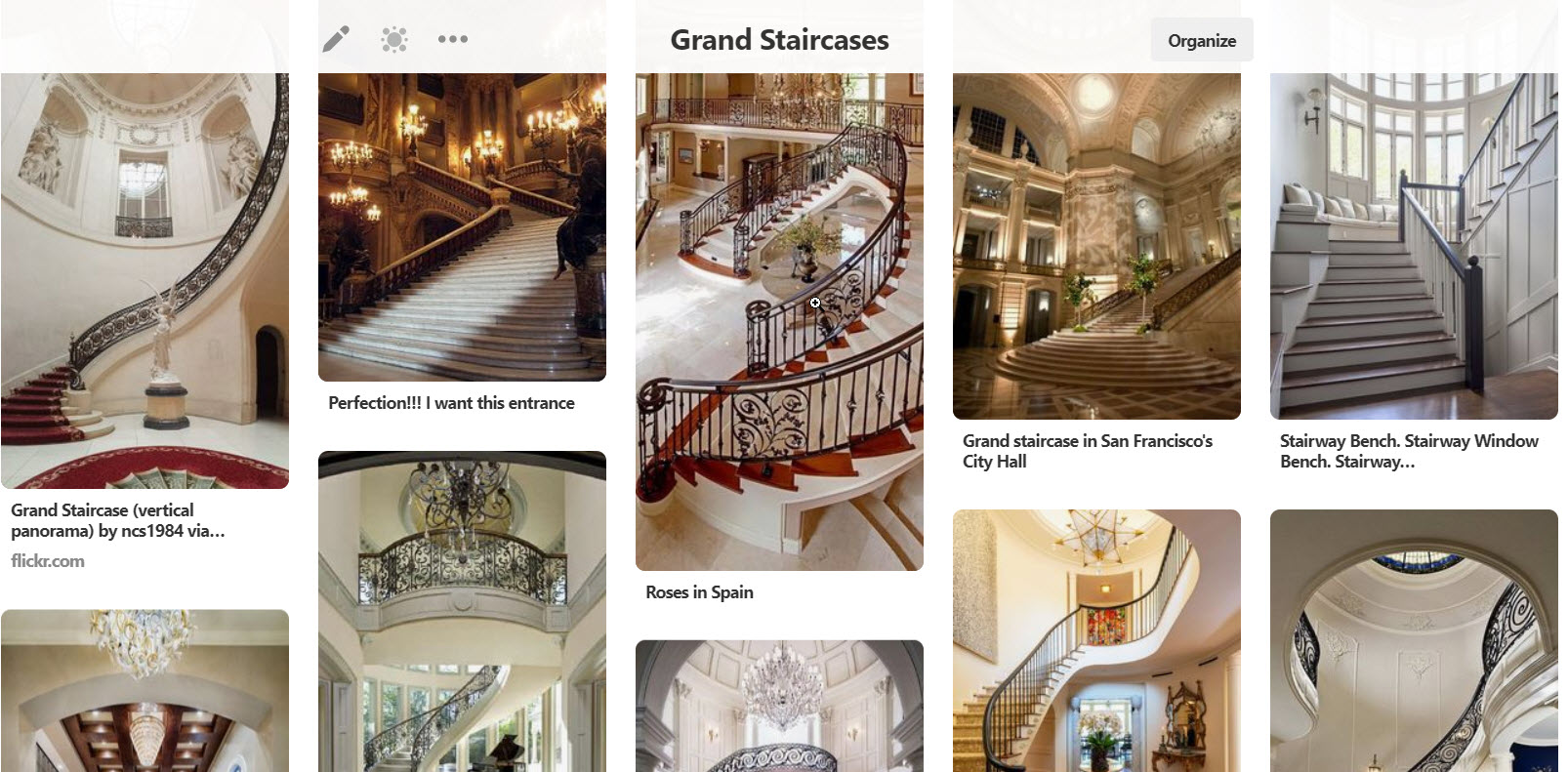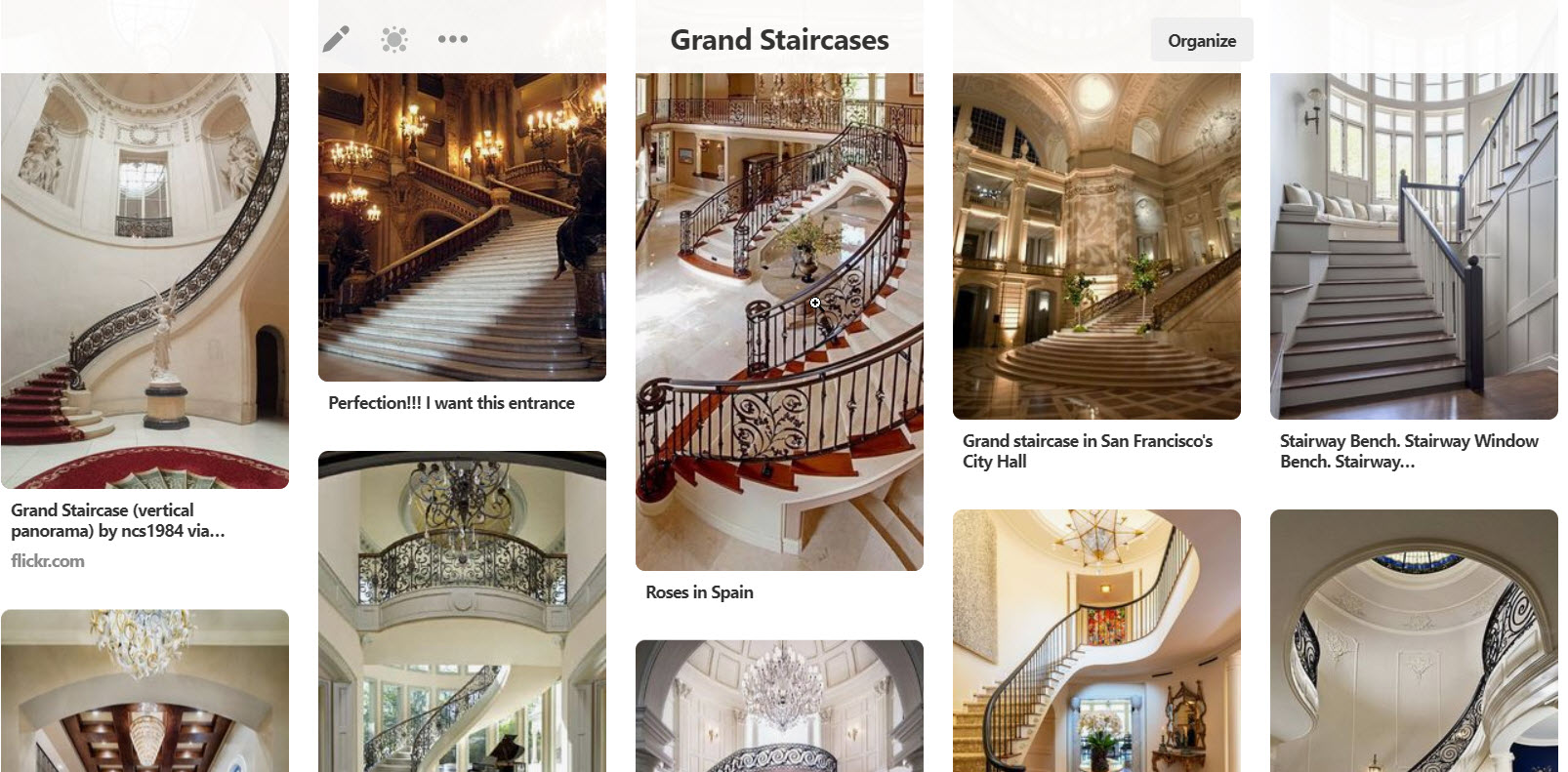 For even more inspiration, checkout our Grand Staircases board on Pinterest!