With a little know-how, hanging wall decor the right way is easy. Using these tips, anyone can properly hang wall decor & attain the look they want.
    Create the Greatest Impact with Placement
Buying wall décor -whether that is a piece of canvas wall art, a sculpted metal artwork, or a tapestry wall hanging – is relatively easy. People choose what they want according to their personal preference and style, and with a nail and hammer in hand, they find a location to hang their new piece. It sounds simple, right? Unfortunately many beautiful pieces lose their impact because of improper placement when hanging. Instead of adding drama and style to a room, improperly placed décor ends up looking less than impressive. With a little wall hanging know-how, anyone can properly hang décor and attain the look they want to achieve.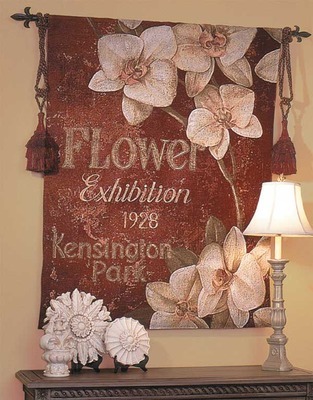 Consider the Size
Décor should be hung in proportion to the wall size as well as to other pieces, and keep in mind that a large grouping will look awkward if hung in a narrow space. On the other hand, a small piece will appear lost in an open sea of space if the wall is too large.
Consider the size of the décor or grouping before creating a focal point or display. With a little help from a pair of extra hands, very lightly trace around wall decor in proposed locations with a sharp piece of chalk. After tracing all of the pieces, step back and examine the size of the display as well as the placement. If the arrangement looks awkward or does not meet your expectations, try something different. In any case the chalk will be easy to wipe away, and you will know in advance how the wall décor will look before pounding in a single nail.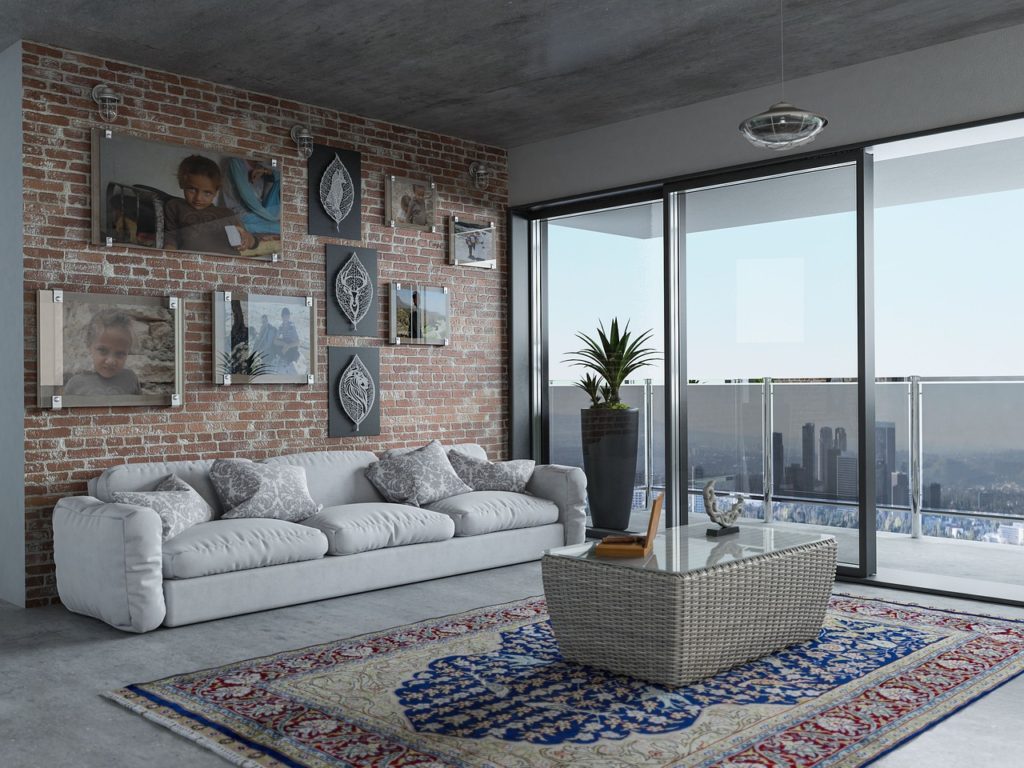 Hanging Wall Decor in Small Groupings
Large decor is ideal for hanging on a spacious wall, but it is not necessary to purchase a large wall hanging when decorating a wide-open space. A group of smaller wall hangings look exceptionally impressive in an open area.
Choose smaller wall hangings that repeat themselves for a stylish grouping that will add interest and visual appeal to the room. Just remember to evenly distribute wall hangings in a grouping to balance visual weight. In addition, items of varying colors change the visual weight of a grouping, and since darker pieces have greater visual weight they should be evenly placed throughout the room. When shopping for wall decor you will find beautiful works of wrought iron wall art and other metal wall art in various sizes, styles, and hues, and the decorating combinations and options truly are endless.
Image Source: Nautical Decor: Set Sail for Style!
    Hanging Wall Decor to Create Visual Rhythm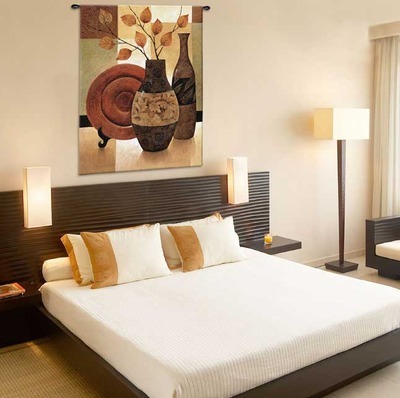 The shape and style of wall decor is as important as the color, and wall hangings with vertical lines will naturally lead the eyes upward and downward and create more of a focal point. Hanging wall decor with horizontal lines will lead the eyes completely around the room. Visual rhythm is accomplished when the eyes are naturally guided from one piece to another. Strong horizontal lines and a combination of oblique lines will create a striking and dramatic display. For a more calming and subtle display, consider hanging a combination of round and oval pieces that will soothe and relax the eyes.
The décor you choose can make a great visual impact in the overall look of the space, and you have the power to set the mood when decorating the room.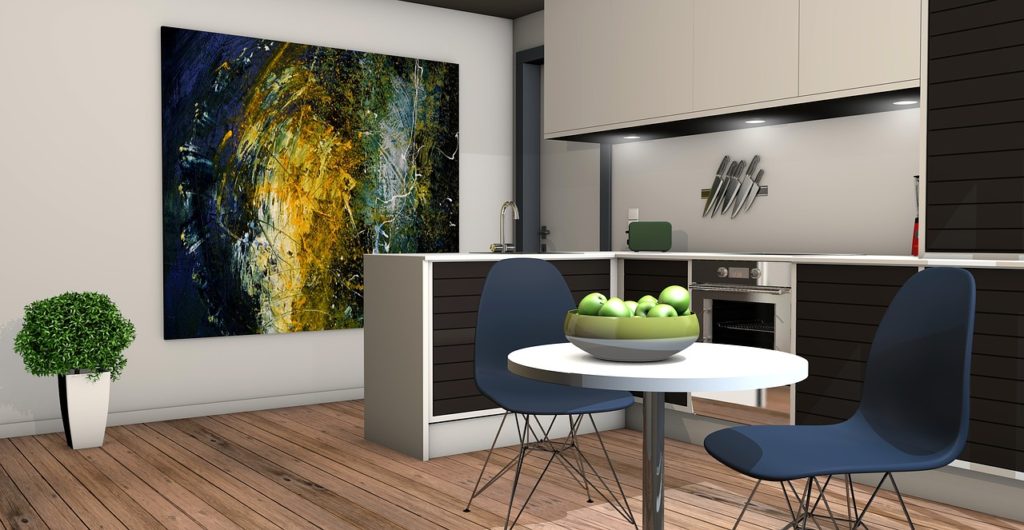 Hanging Decor at the Proper Height
No matter the size or style of the wall decor you choose, proper height is a major consideration when hanging a single piece or a grouping. Mount the center of decor at eye-level, and since eye-level varies according to height, choose an average height. Pieces can be hung somewhat lower if they are generally viewed from a seated position, such as in a dining room or above a sofa. When hanging decor without assistance, consider making paper templates to get an idea of how the arrangement will look at a particular height.
Need some wall decor inspiration?  Checkout Art & Home's wide selection of Canvas Wall Art
Browse the entire collection of Canvas Wall Art >>