When you hear the phrase "Masculine Decor" the idea of your stereotypical Man Cave often springs to mind. But that is not always the case… and really shouldn't be anymore.
A tastefully decorated home can have a masculine appeal without defaulting to pin-ups and garage signs. And men no longer need to instinctively avoid anything with a shape or pattern. We can now embrace these beautiful pieces of furniture and decor while maintaining a distinctly masculine appeal.
In fact, today's tasteful male is able to create unique and distinctive looks that do not require the age-old "Woman's touch" to be truly beautiful… in a very manly way.
It's about designing elegant interiors with masculine undertones: rooms that convey warmth, strength, and a sense of the people who live in them.

Traditional Home
The following are some of the key elements when it comes to masculine home decor.
---
Masculine Decor Colors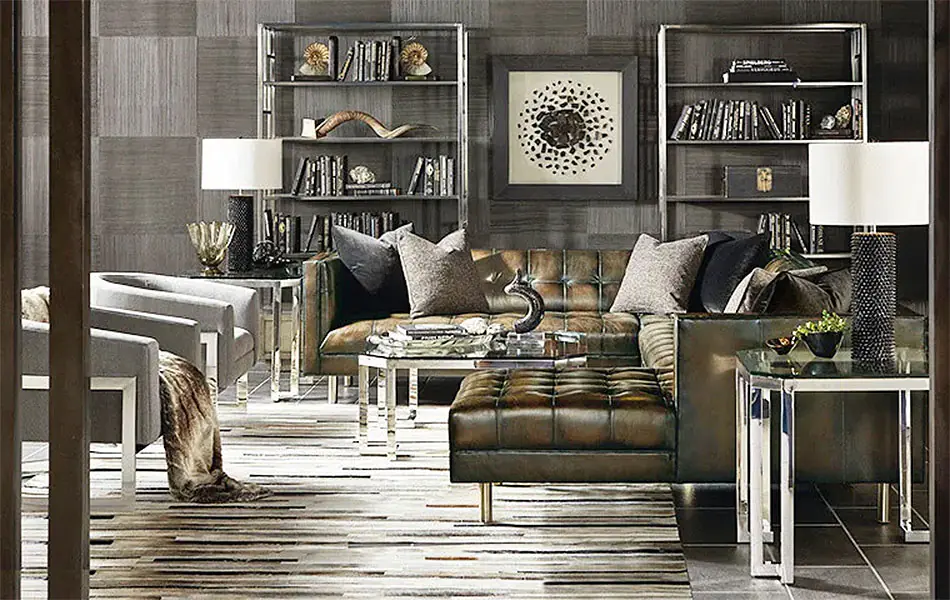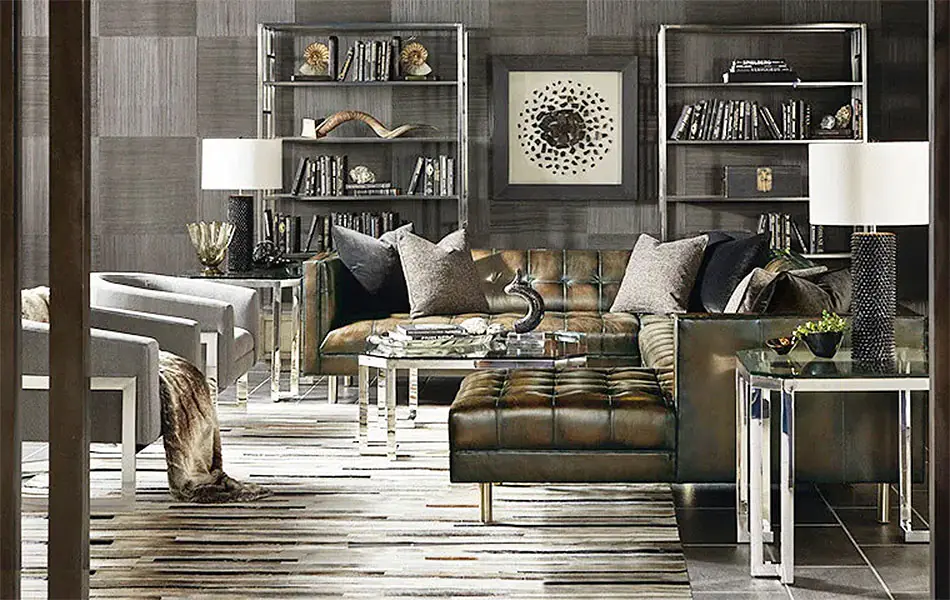 Source: Kathy Kuo Home
You will rarely find light, shimmery pastels in a well-appointed masculine room. That's not to say they can NOT be used (there are not any real rules here), but the masculine colors tend to be stronger, darker, and with more contrast.
According to The Spruce, a masculine color palette usually ranges between moody shades of darker colors and warm neutrals, often avoiding bright shades of periwinkle, yellow or pink. Classic neutrals such as black and white also work well in a masculine room.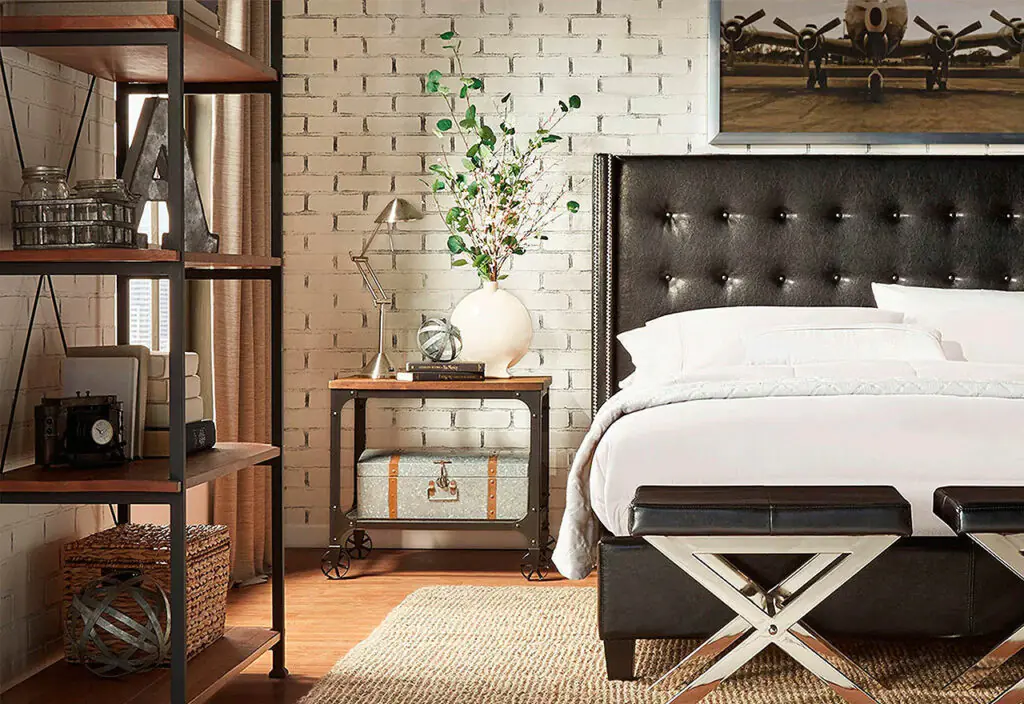 Image Source: Wayfair.com
However, given that men tend to gravitate towards darker color palettes, it's important for them to remember to include pops of color or metallics as a way to break up color blocks.
---
Masculine Furniture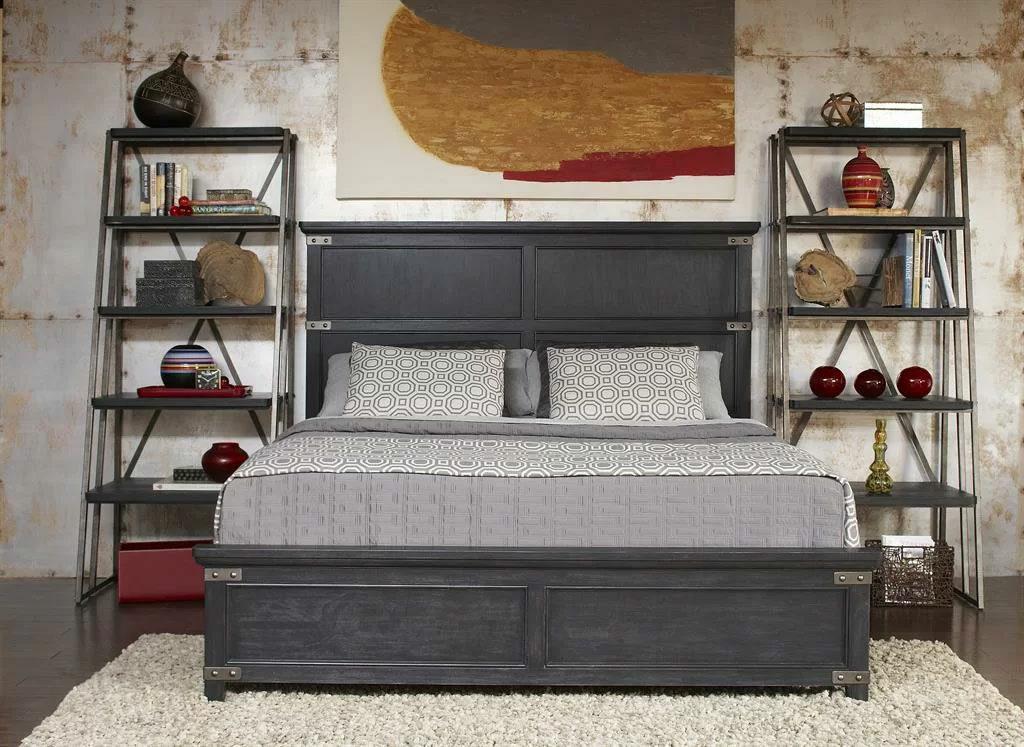 One common trademark of masculine furniture is that it tends to be substantial and solid. Straight lines, sturdy, and (sometimes) oversized furniture give off a strong masculine look as opposed to delicately detailed chairs.
Another hallmark of masculine decor is simplicity & sharpness. Furniture tends to be more distinctly squared off, with fewer curves and carvings than a more feminine room.
Masculine design is all about clean lines and sharp edges.

The Spruce
The trick with combining masculine furniture is to find the balance between size and simplicity.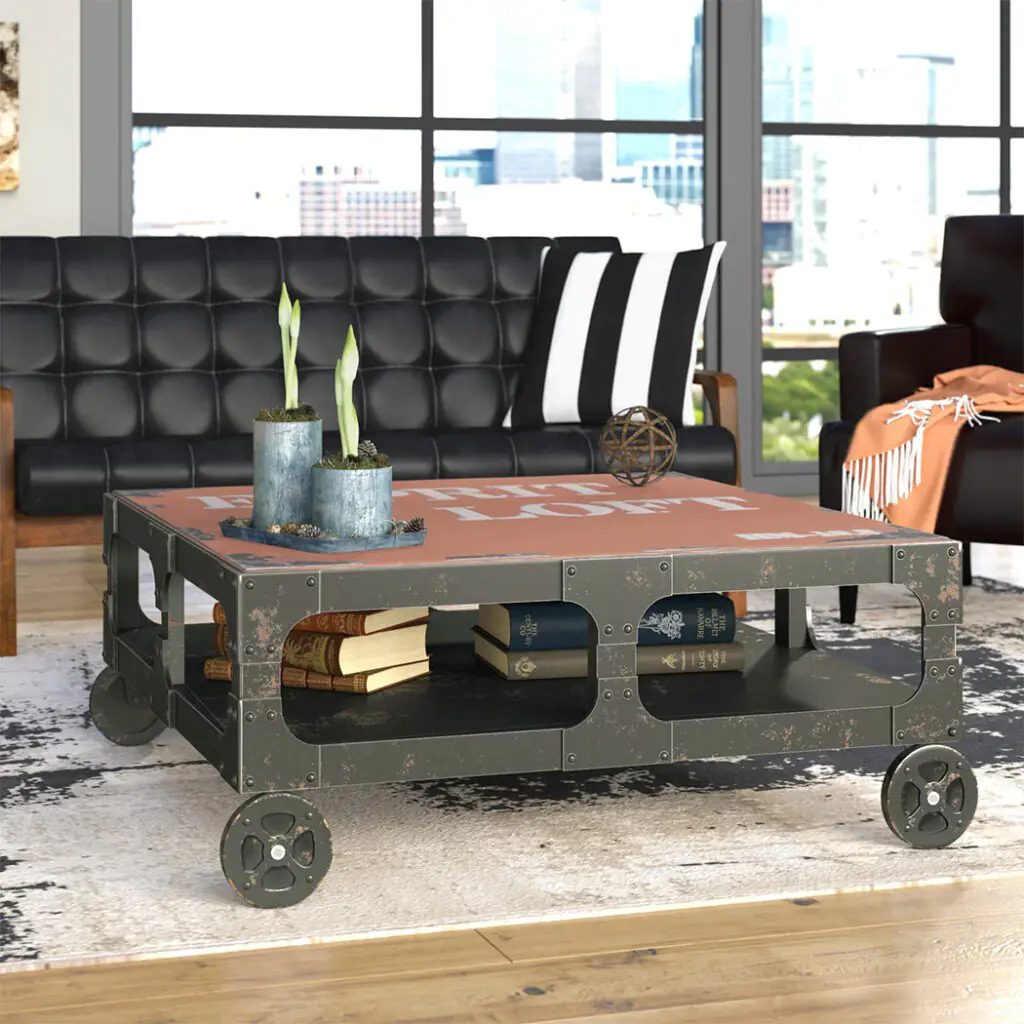 See More Industrial Furniture & Decor >>
But remember that not every piece of furniture has to be big & sturdy. You can include one statement piece and more streamlined accent pieces and still maintain a clean, masculine effect.
This is especially important when you are decorating a smaller space, such as a bachelor pad.
---
Masculine Patterns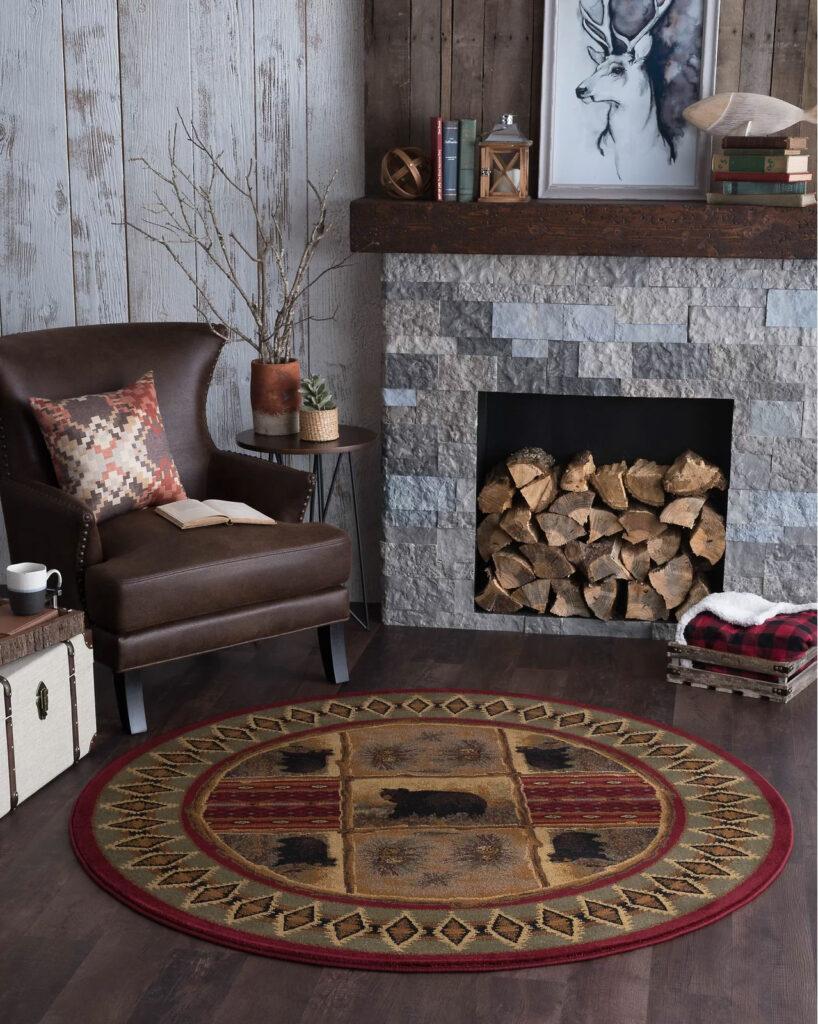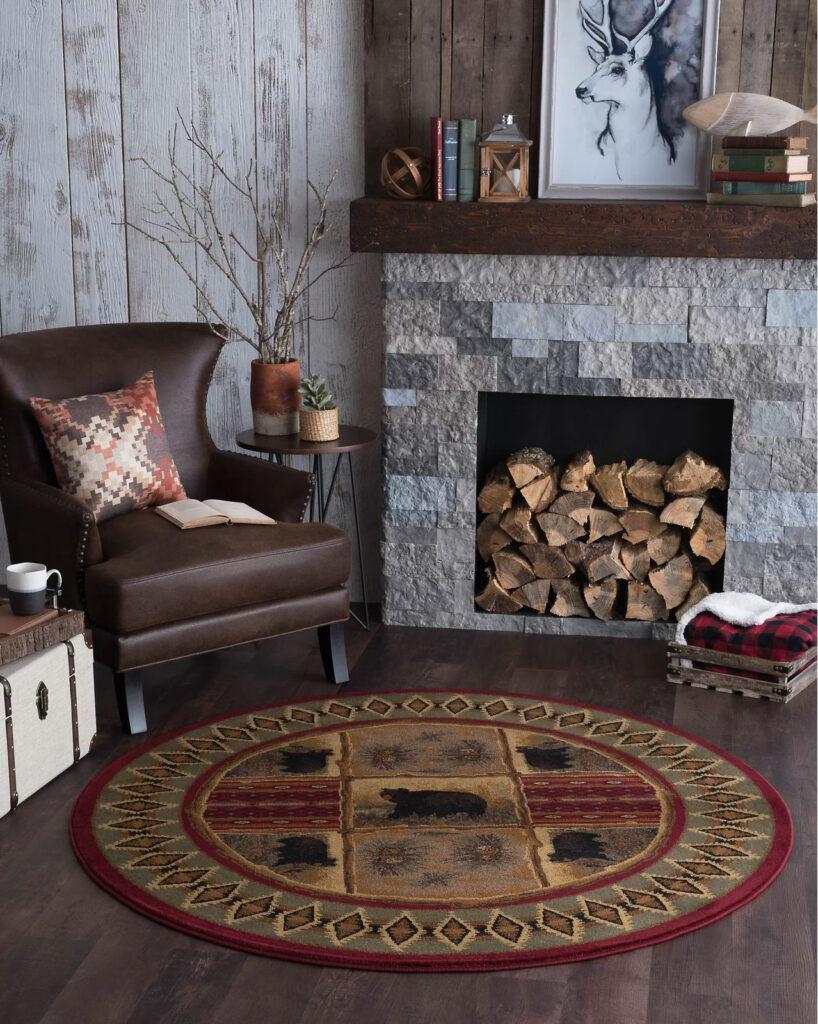 > (opens in a new tab)">Shop the Look >>
You don't need to be afraid of patterns when creating a masculine room. Perhaps lively florals may not be the way you want to go, but strong paisley or brocade can be infinitely masculine if the colors are right.
Plaids, tartans & Southwest motifs are also commonly found in masculine rooms, particularly those with a farmhouse or rustic aesthetic.
Sometimes, a strong but subtle animal print can fit nicely into a masculine room, but be careful not to overdo it… you don't want your living room to look like you just came back from a safari.
Straight lines and square corners may get a little repetitive. Add interest with industrial-chic design details: from timeworn wood furniture to machinery parts and tools made from forged or welded metal. In other words: anything that simultaneously celebrates practical function and patina. A rusty patina is a bonus. Such pieces, with their striking silhouettes and intriguing surfaces, warm up monochromatic interiors with hardworking character.

Handsome Rooms with a Masculine Vibe by Traditional Home
Although there are plenty of opportunities to include more overt patterns in a masculine room, one easy way to maintain a masculine decor aesthetic is to stick with your geometry. You can rarely go wrong with a clean geometric pattern, including diamonds, octagons, circles, squares… really any of the shapes you learned about in school.
For example, this dining room plays off the large squares of the windows with a faux concrete block finish on the wall, and slim, rectangular furniture… all juxtaposed by the large circular wall clock.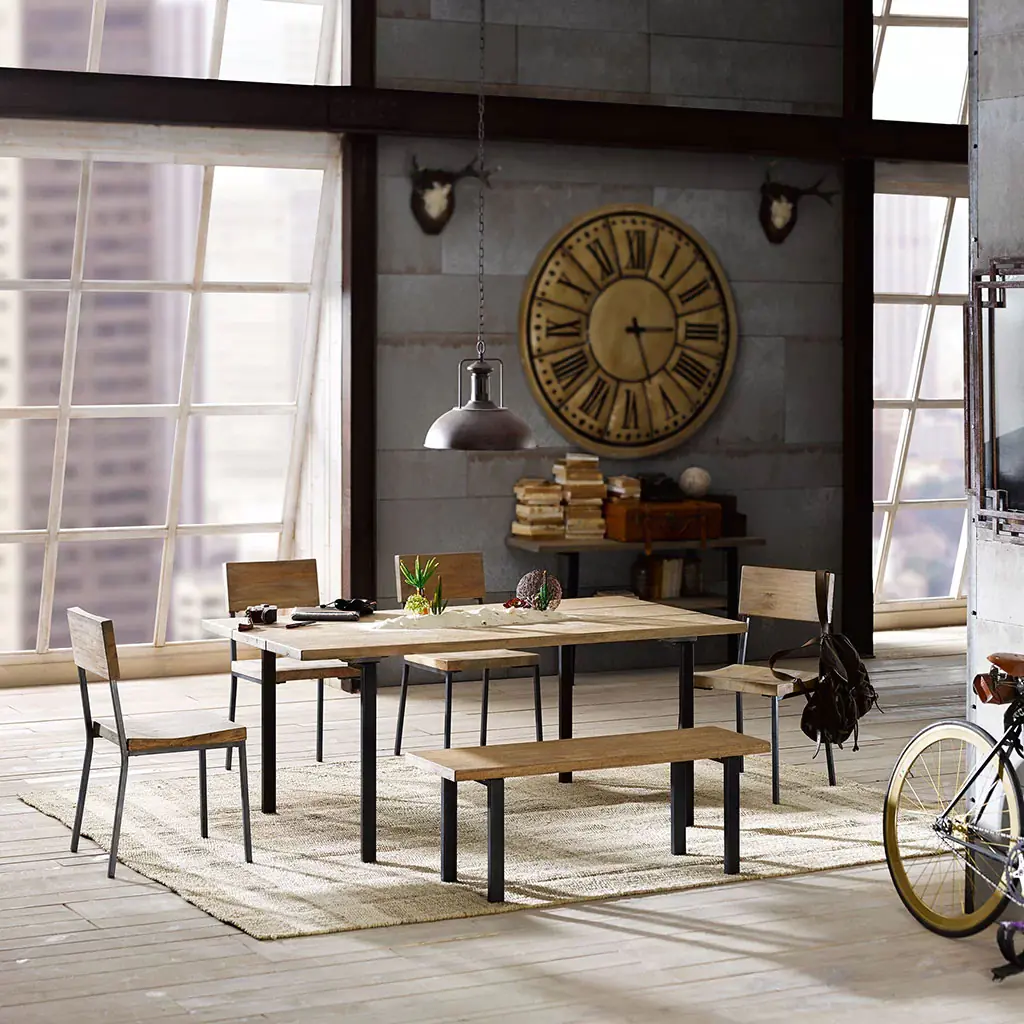 These patterns can also be reflected in the furniture, woven tapestries, metal wall art, area rugs, and more.
---
Masculine Textures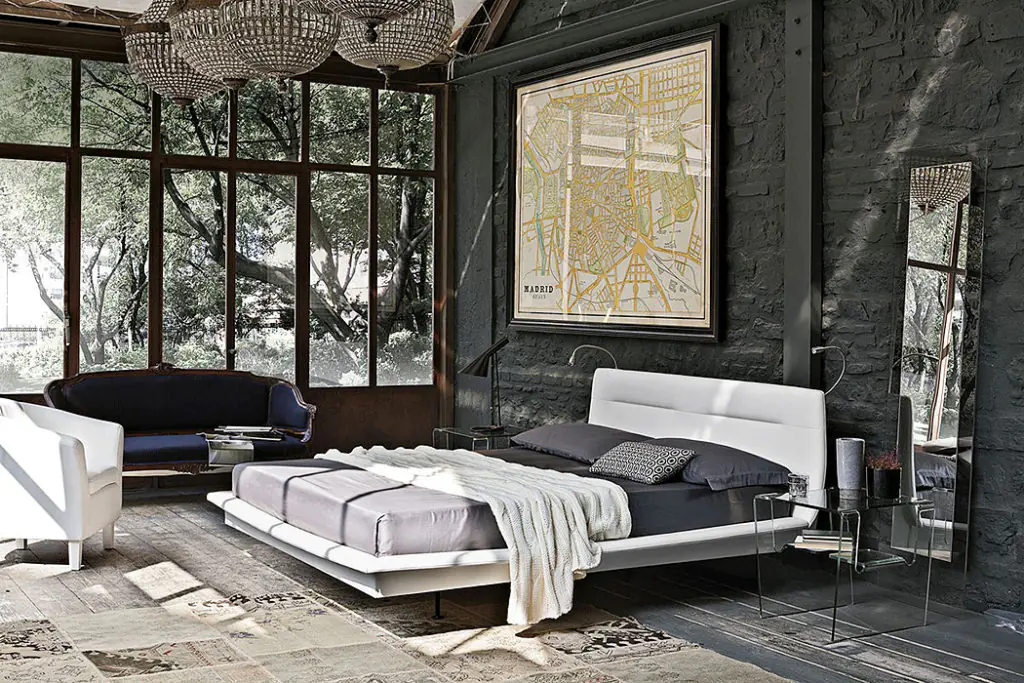 Real More about Utilizing Exposed Brick >>
Darkly stained, richly grained woods add an instant feeling of strength, character, and a masculine appeal to any room. It can either be used as an architectural feature, including wood beams in the ceiling, installed as traditional paneling or built-in cabinetry, or be featured in the furniture pieces.
Rugged materials, such as exposed brick walls, also have a distinctly masculine appeal.
Corrugated metal is also a unique and wonderful choice, especially for a masculine bedroom.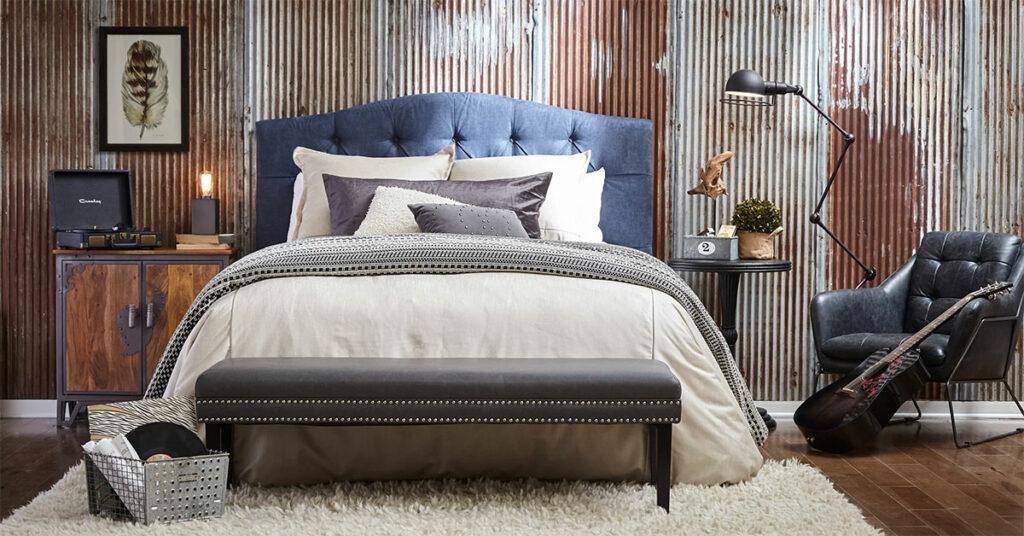 Image Source: Wayfair.com
But you should consider softening some of those hard edges with some sturdy but comfortable fabrics. Obviously, you want to avoid ruffles and frills, but natural textiles – specially woven tapestries, burlap, or natural fiber rugs – can help relax the overall look of the room.
---
Masculine Accessories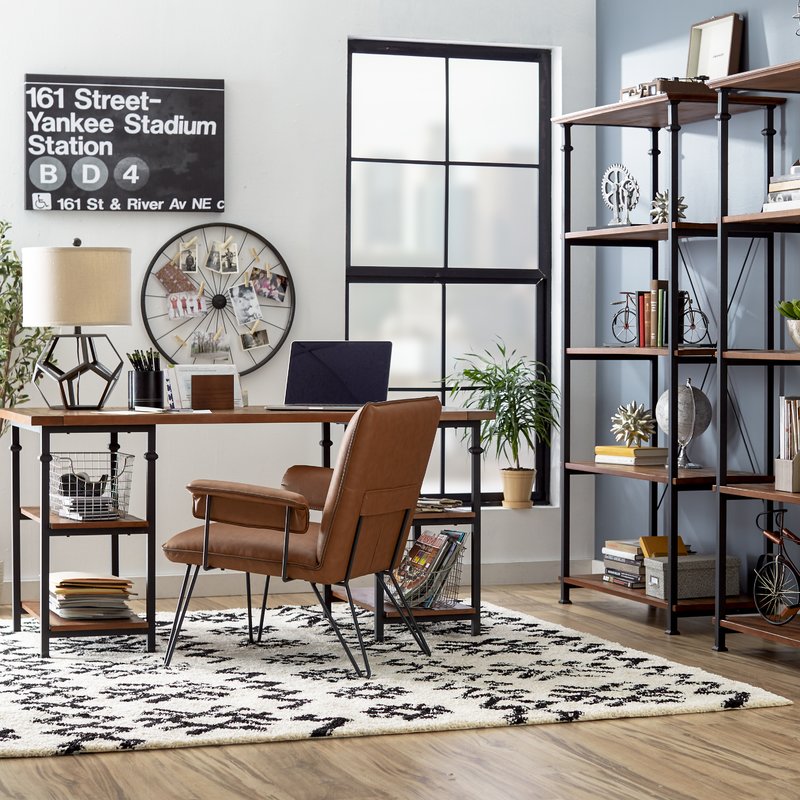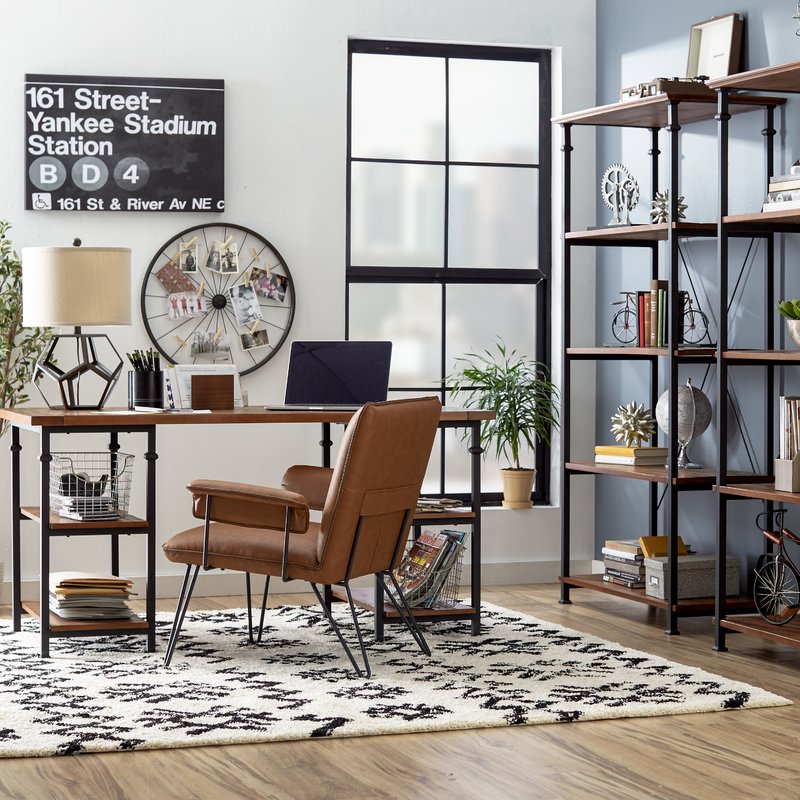 See More Office Design Tips >>
From the statement piece you need to elevate your living room to dapper bedroom decor to handsome bar accessories, masculine accessories are must-haves when it comes to masculine furniture and decor.
Plus, it's important to include your own personal stamp on a room. The room must express who you are as a man, not just the fact that you are a man.
This can range from using unique accents, such as antique garden tools as decorative pieces to old machine parts, or something else that expresses your hardworking character. The great thing about masculine decor is that some of the rules about what you can bring inside the home can be broken.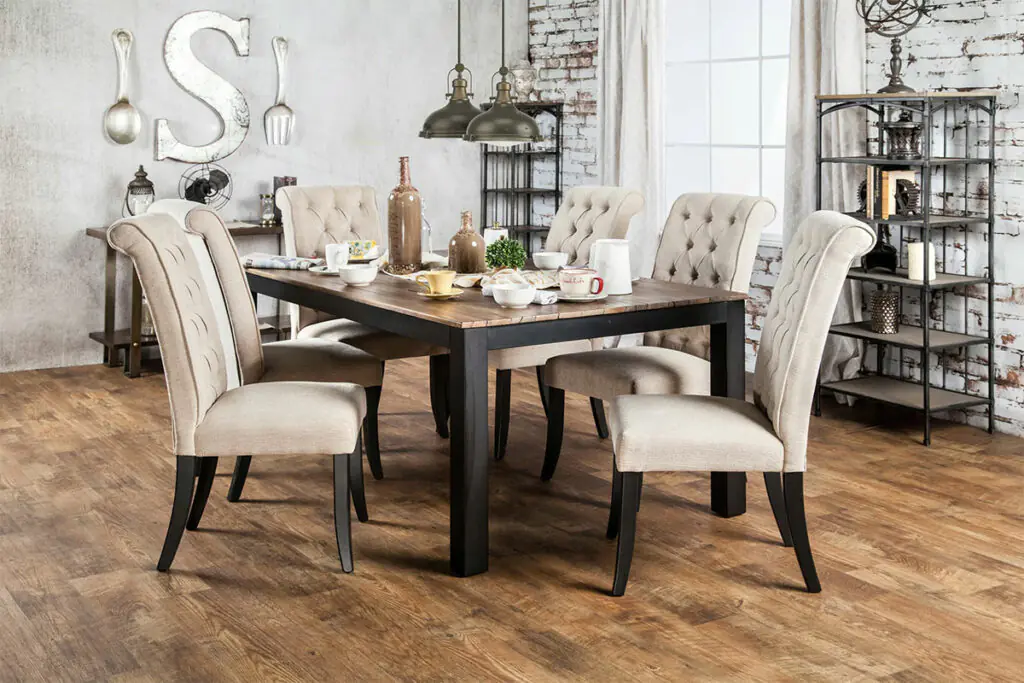 > (opens in a new tab)">Shop the Look >>
But don't overdue the accessories. Masculine spaces tend to look best when they focus on the large design elements— including furniture or large art installations – rather than knick-knacks and accessories.
---
Masculine Wall Decor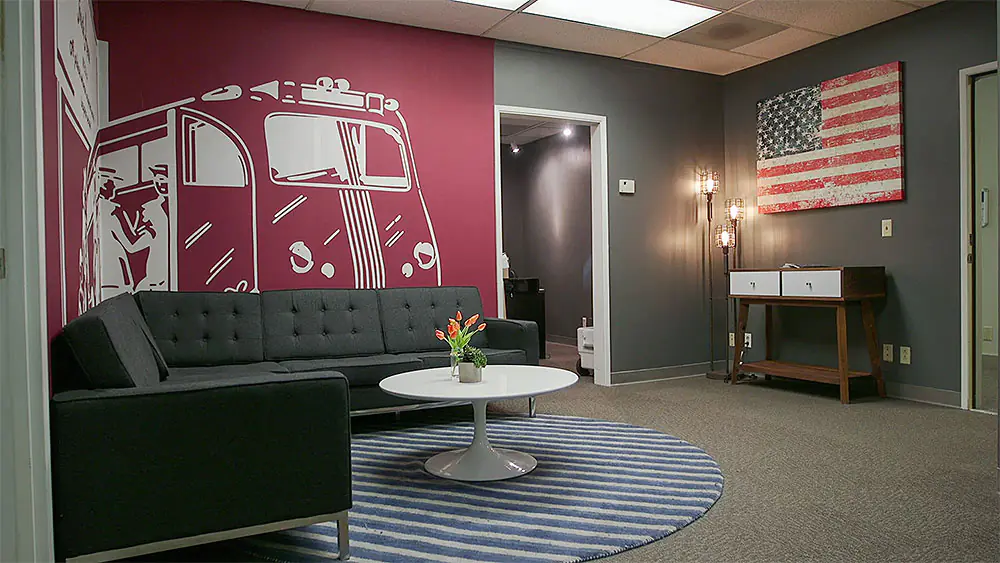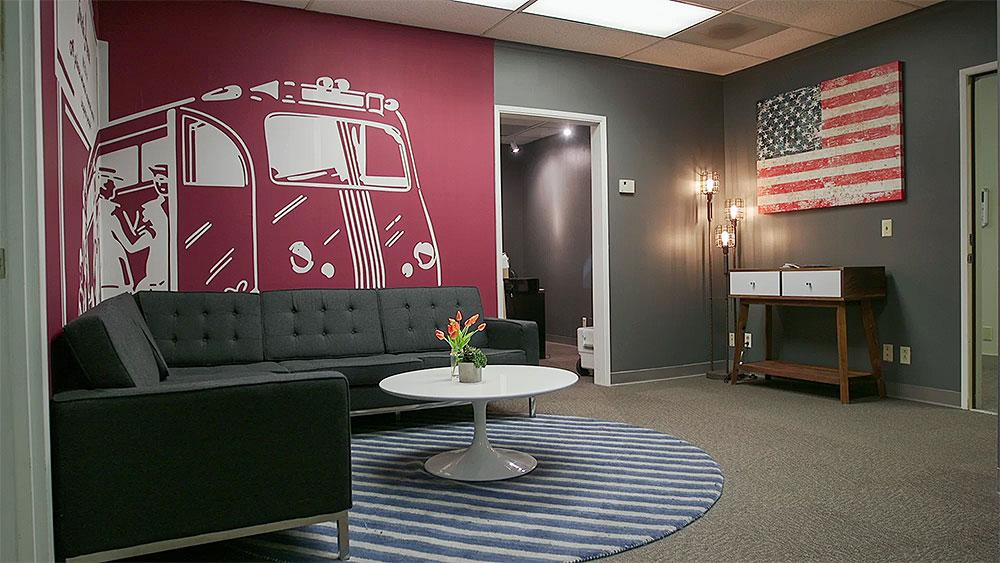 > (opens in a new tab)">Shop the Look >>
Your home should reflect both the man you are today as well as the man you strive to be in the future, and this includes the art & wall decor that you choose.
It's important that your wall art not only reflectively your masculinity, but it should also reflect your style and your personality.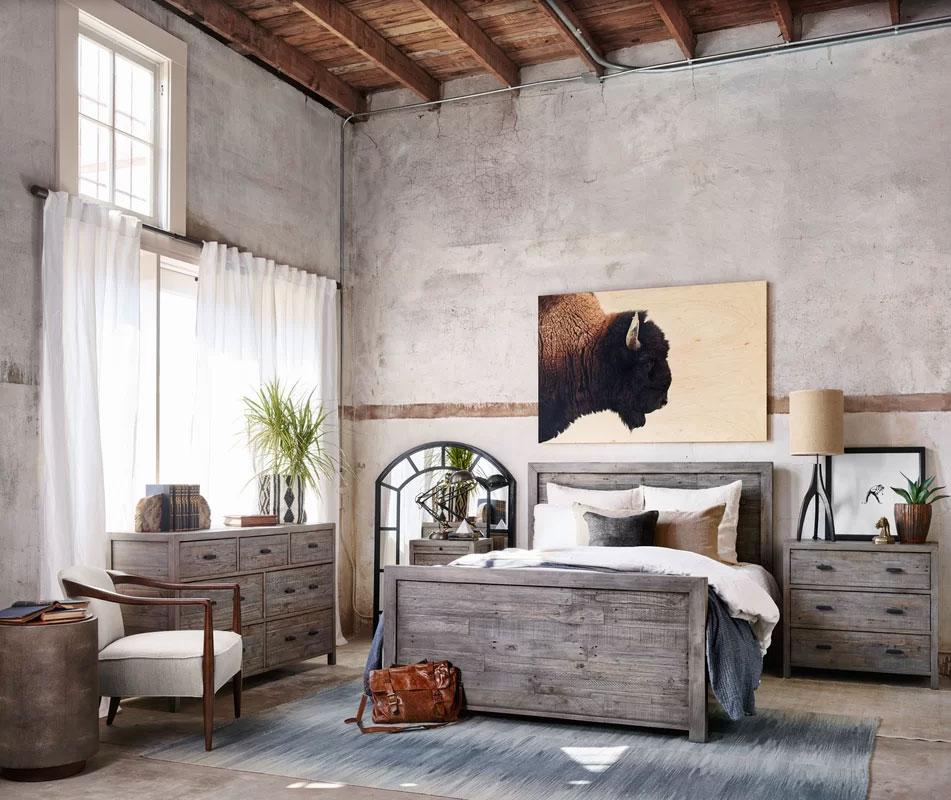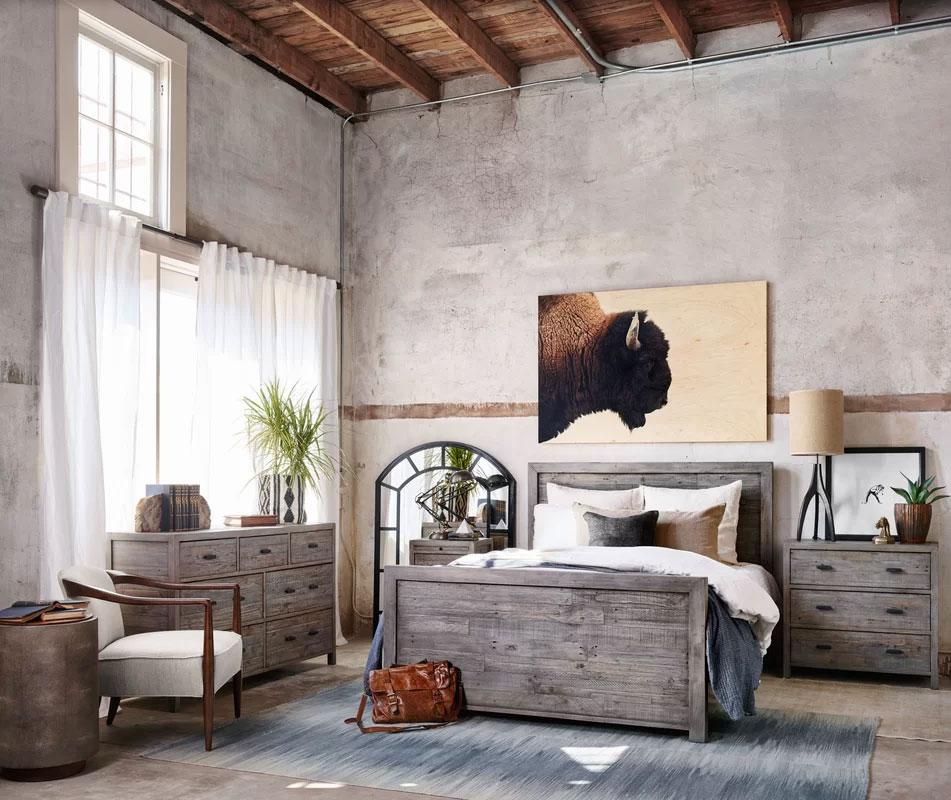 See More Country & Rustic Bedroom Designs >>
Typically, masculine wall decor tends to be bold and unapologetic. This is where strong colors, contrasts, and bold patterns or motifs come out to play in the masculine room.
Contrary to popular belief, tapestries and mosaic artwork are not just for stuffy Ancient Rome enthusiasts; such implements instantly transform your bachelor pad into a rich and masculine paradise.

50 Bachelor Pad Wall Art Design Ideas For Men – NextLuxury
---
Masculine Fabrics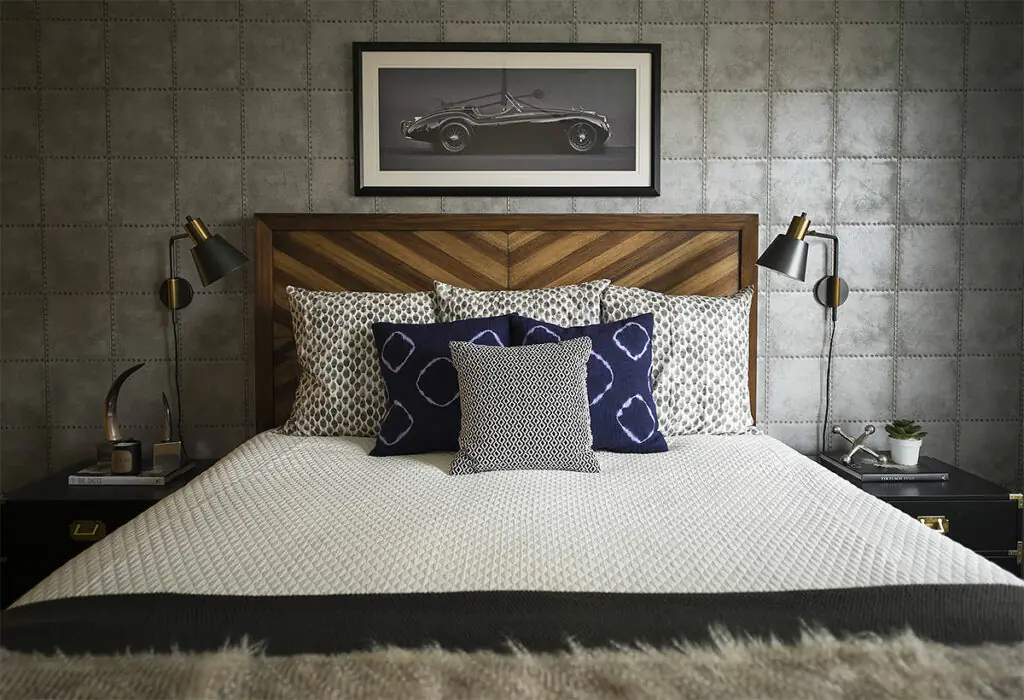 > (opens in a new tab)">Shop the Look >>
Fabric choices play a important role in home decor. From bedding to accent pillows to upholstery, fabric – quite literally – weaves together the overall look of a room.
There are few hard and fast rules when it comes to masculine vs feminine fabrics, as most of that subtle determination is driven by the pattern and colors more so than the material itself.
However, masculine fabrics do tend to be of a sturdier nature. Think less Chiffon, more leather.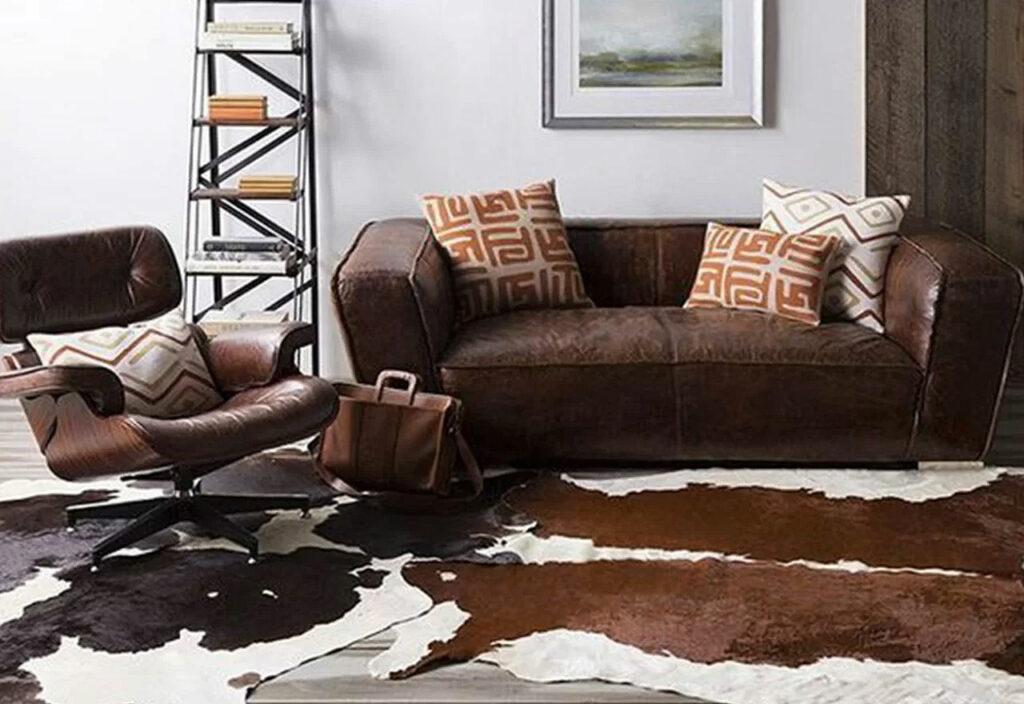 Leather is one of those quintessentially masculine materials that works in just about any space that aims for a manly aesthetic.

6 Elements of Modern Masculine Decor by The Spruce
Other fabrics with a decidedly masculine fabrics include burlap, flannel, cotton, denim, corduroy, and woven wool.
---
Infusing Masculine Decor into Your Home
See More Office Design Tips >>
Whether you are creating an entire bachelor pad or carving out your own office space in the family home, it's easy to infuse some masculine decor while maintaining a level of style and sophistication that goes beyond your typical man cave.
To Wrap it All Up, Here's a Handy Masculine Home Decor Infographic