Exposed brick and stone walls have been an architectural feature of homes for generations.
They have, over time, come into and gone out of favor… which often leads to these brick walls being covered for a period, then uncovered to expose the natural brick or stone, and then covered again, uncovered again… and so on.
Recently, exposed brick and stone walls have regained some of their original favor and people are finding new and interesting ways to feature exposed brick and stone inside their homes.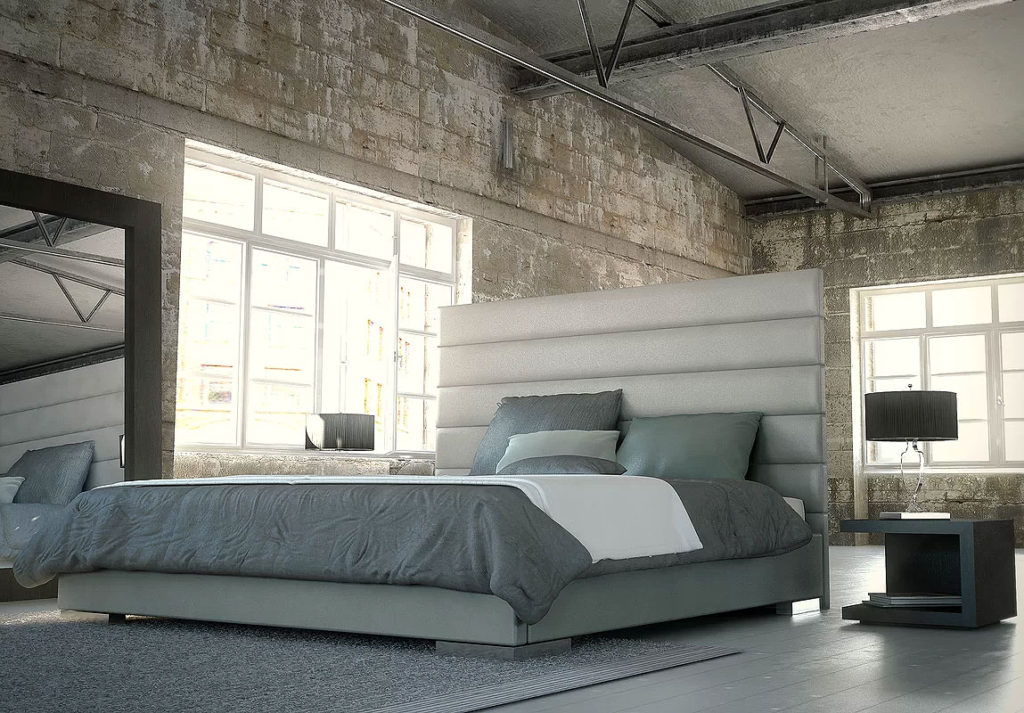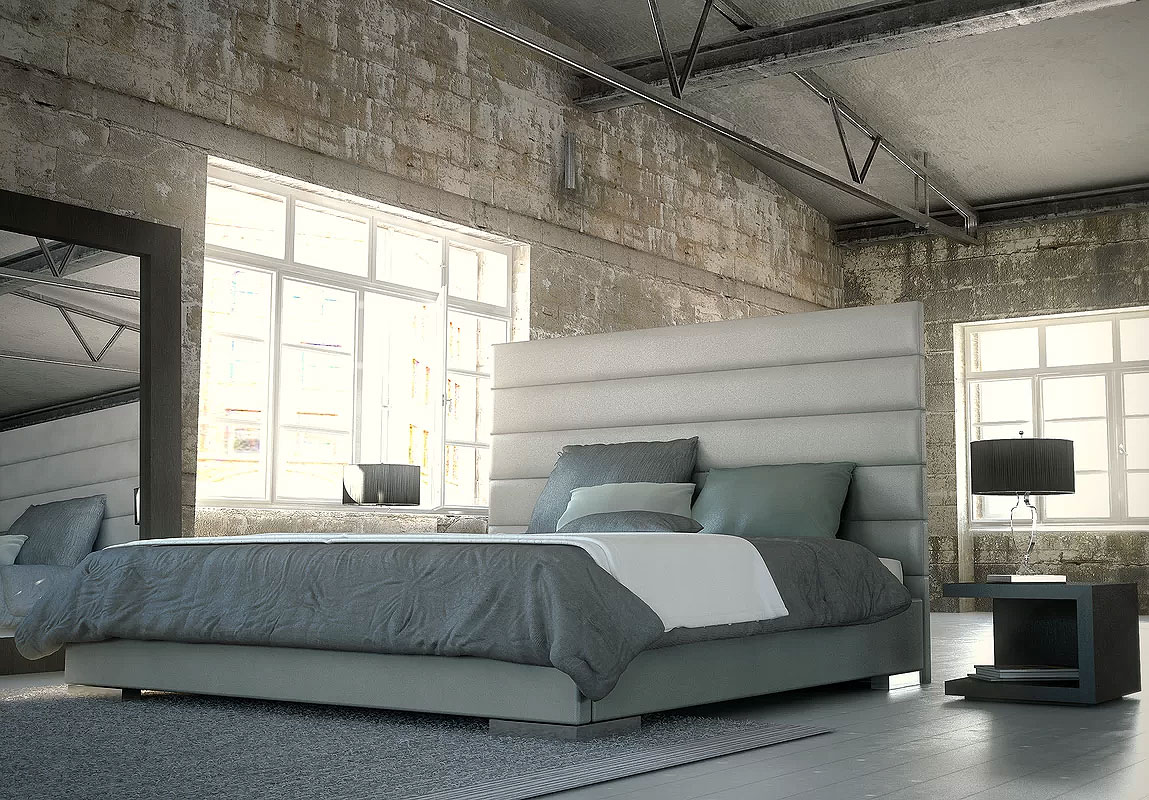 Source: Modloft Bed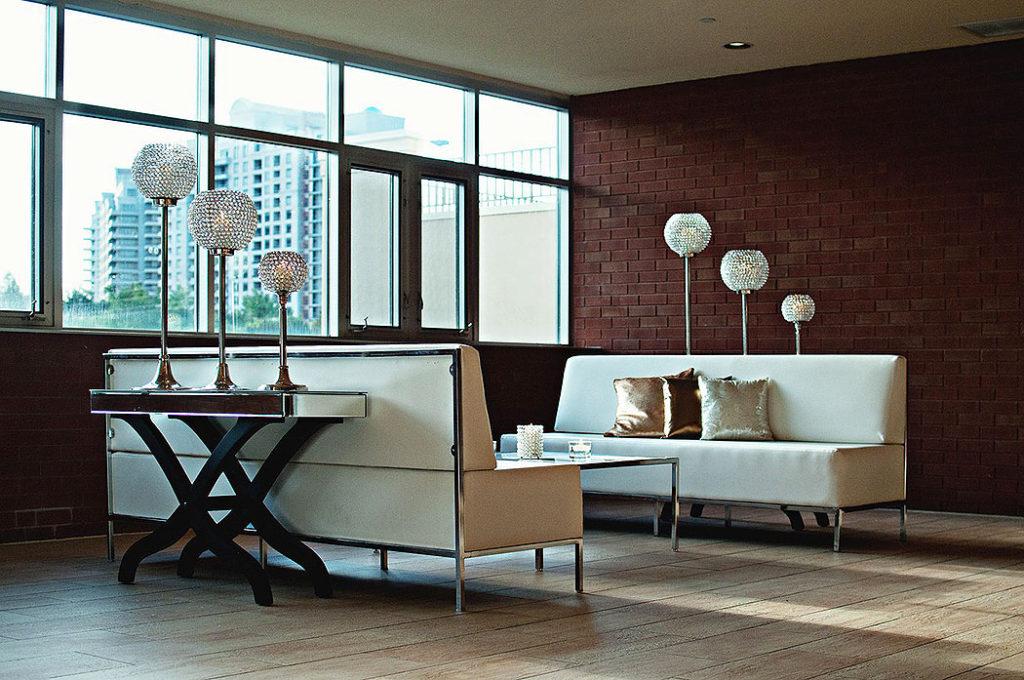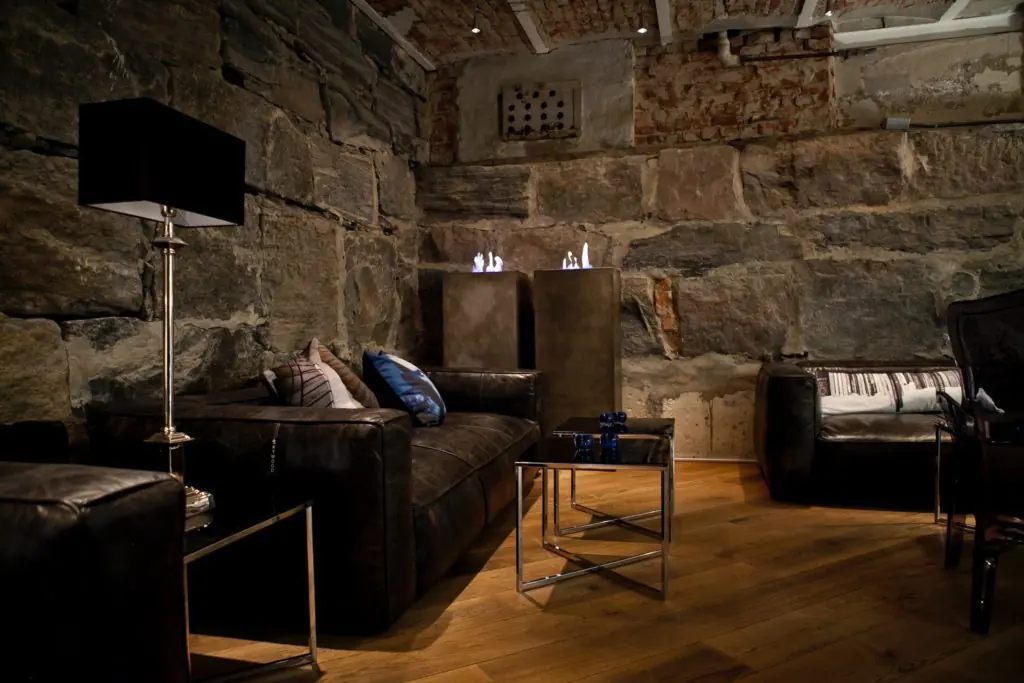 Many of today's home decor and design consumers are seeking a unique blend of old and new, mixing contemporary and classic elements in an eclectic yet cohesive way. Antique furniture with modern decor accents. Persian rugs are placed in another otherwise contemporary home. These combinations have also restored the popularity of exposed brick and stone walls.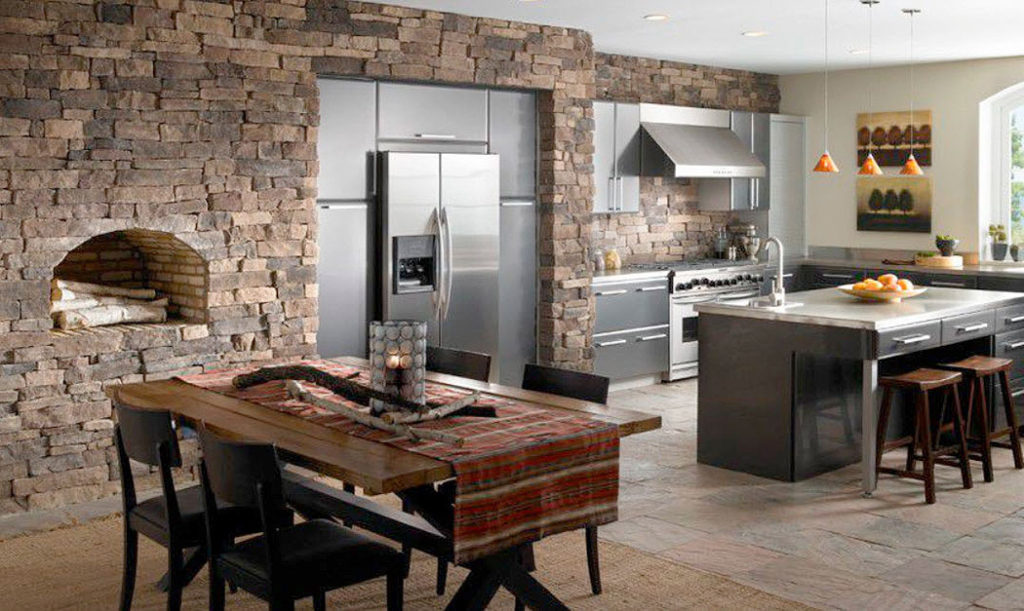 Source: ArchiExpo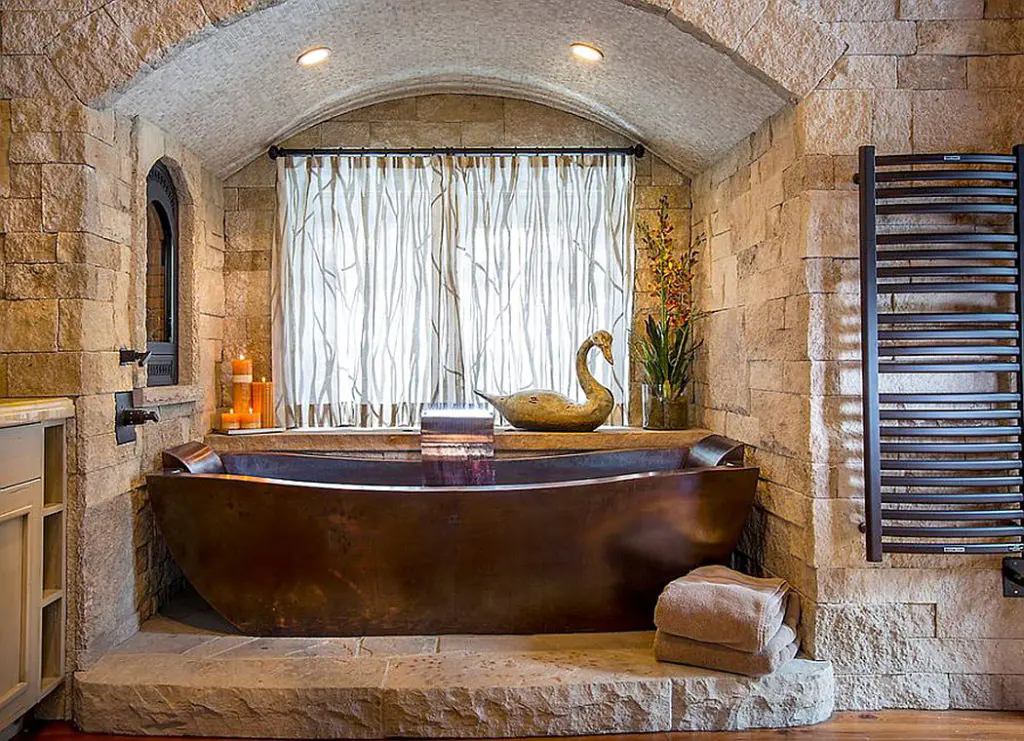 Source: Decoist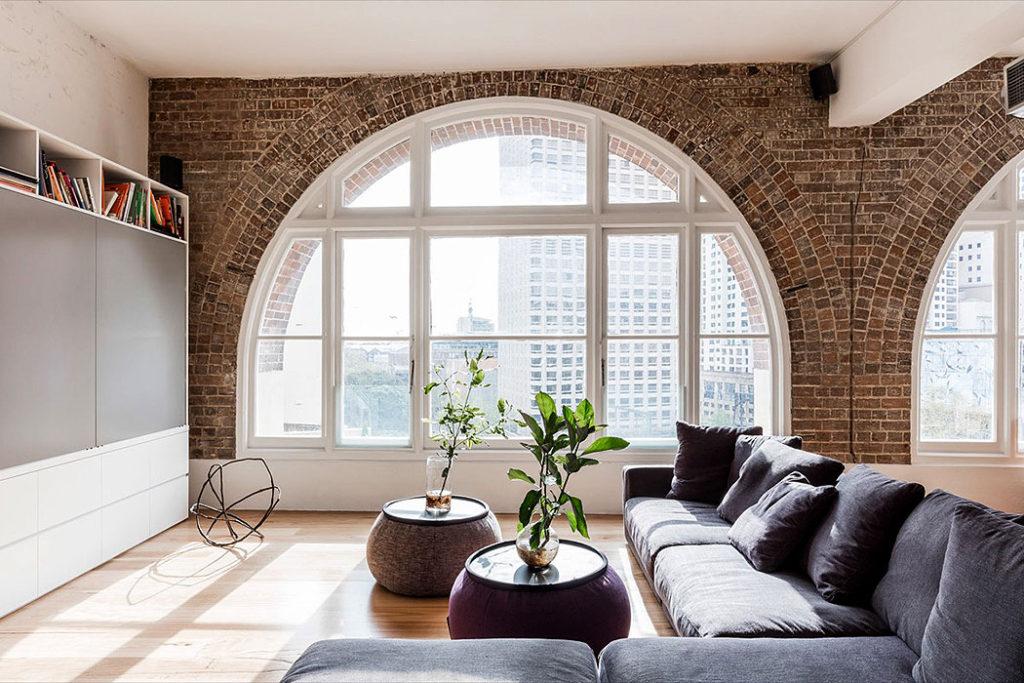 Source: Josephine Hurley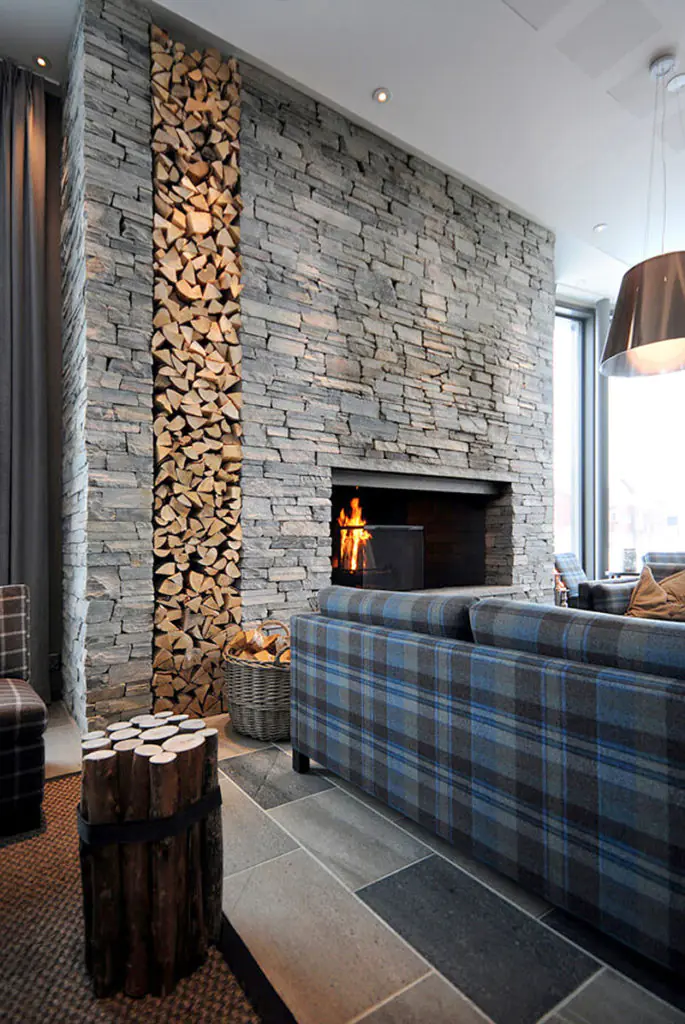 Source: stone-ideas.com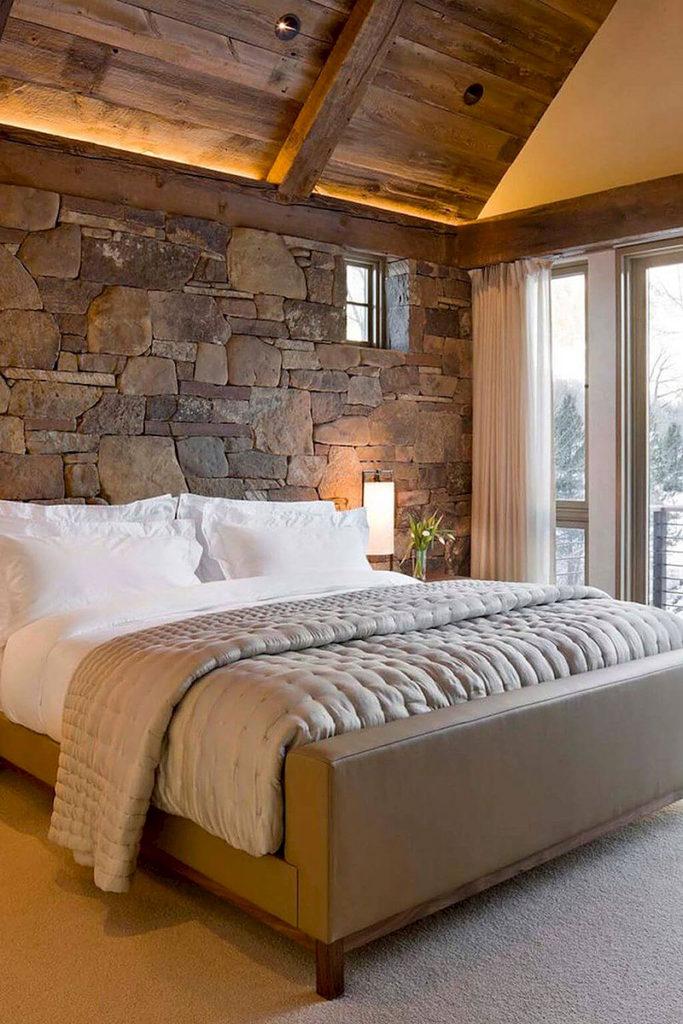 Source: Onekindesign
Different Types & Treatments of Exposed Brick & Stone Walls Create Different Visual Impacts
Although any designer will tell you that marble, quartz, and the likes are definitely considered as a stone. However, for this post, we've decided to focus on the more rustic stones and bricks and are making a comeback into today's stylish home.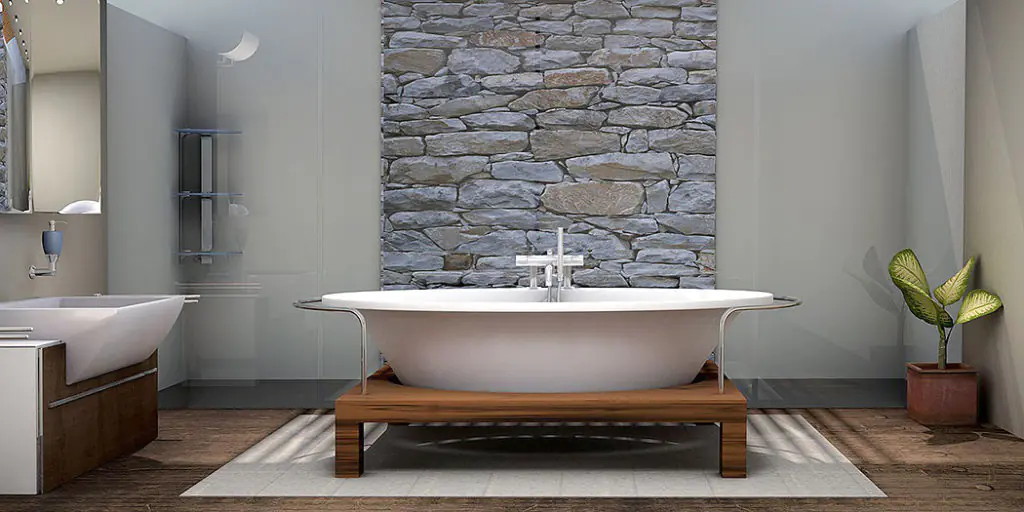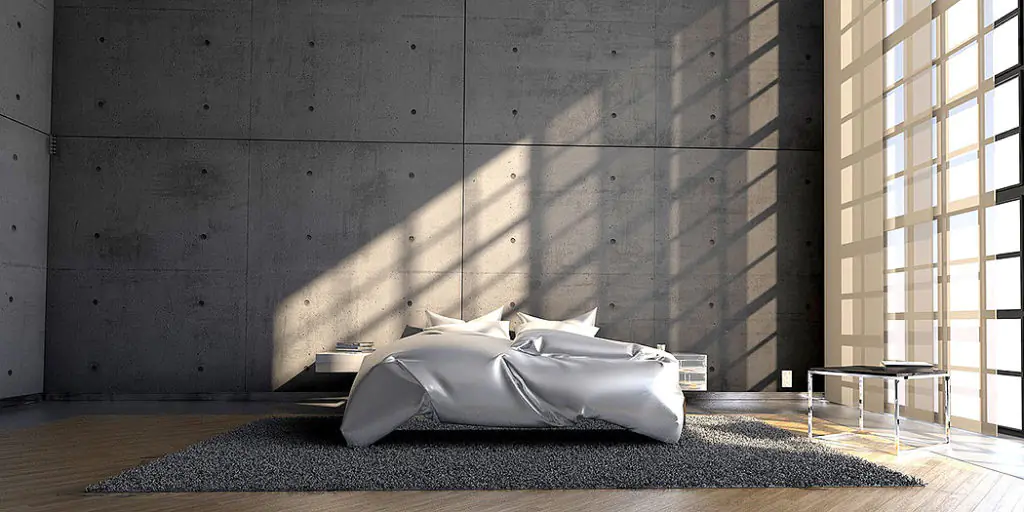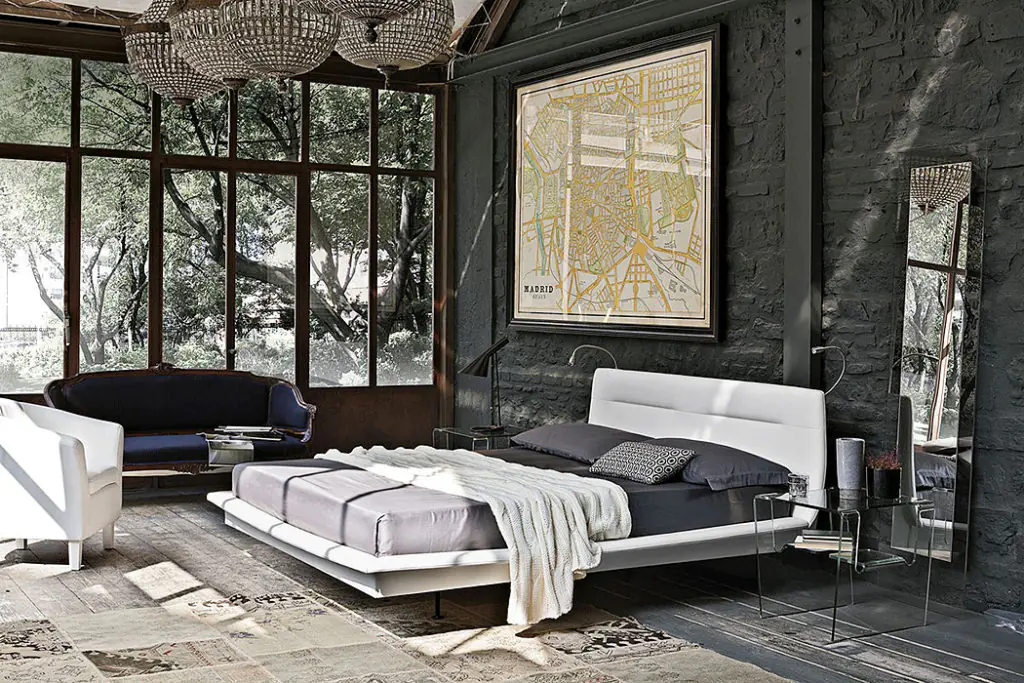 Source: Target Point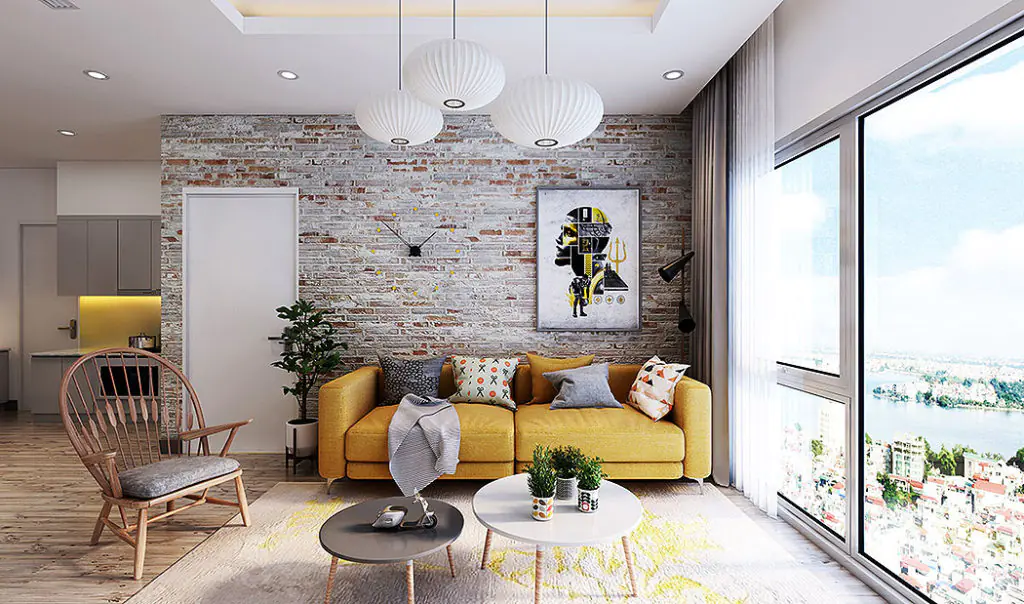 Source: Lai Pháp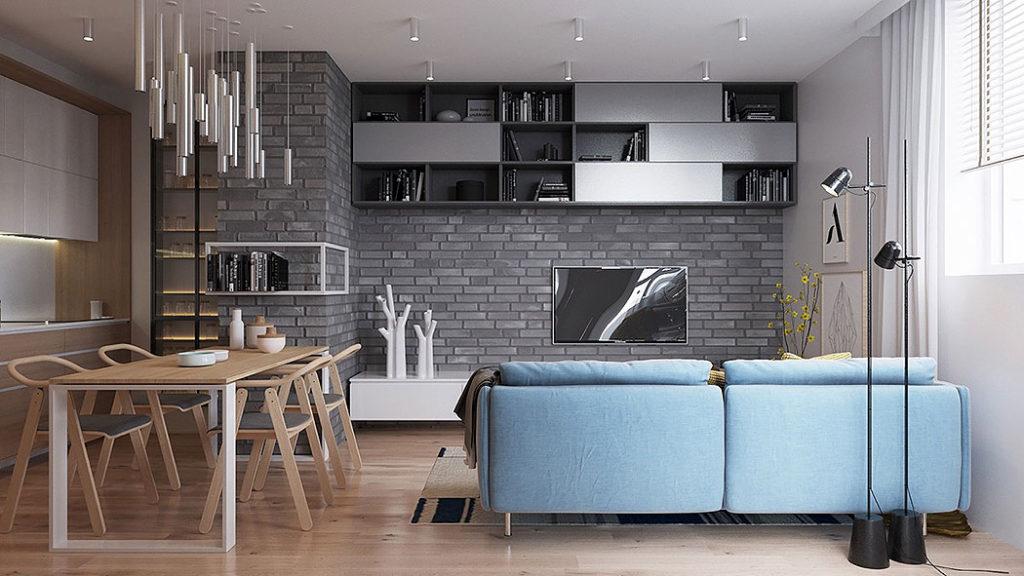 Source: K BAND
Although some may think that exposed brick and stonework automatically creates a rustic or farmhouse look, as you can see from some of these examples… that is far from the truth.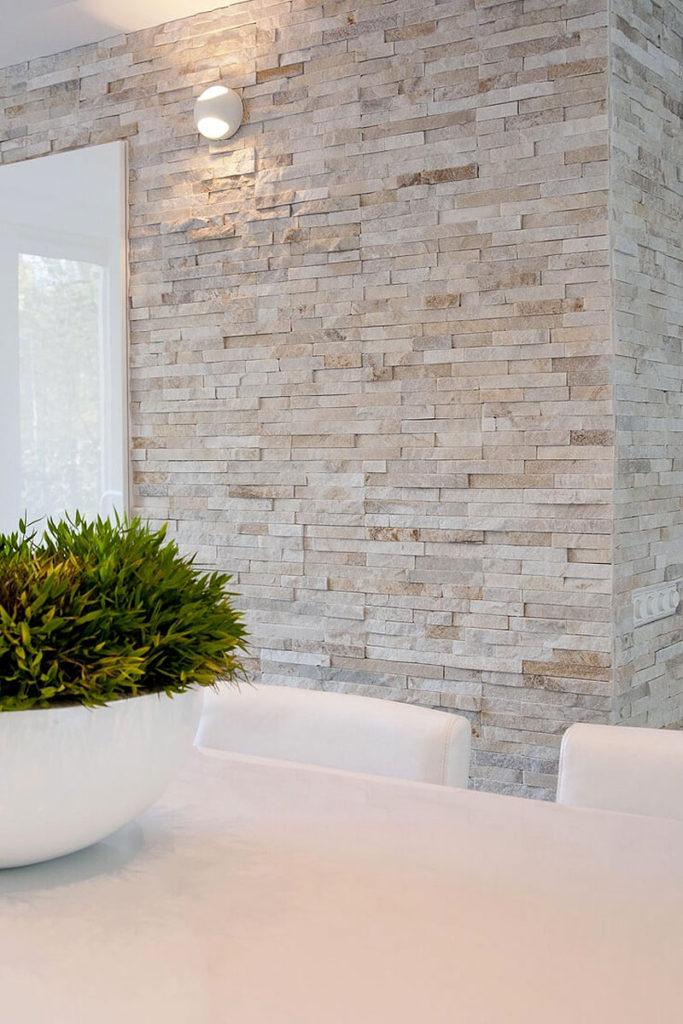 Source: welke.nl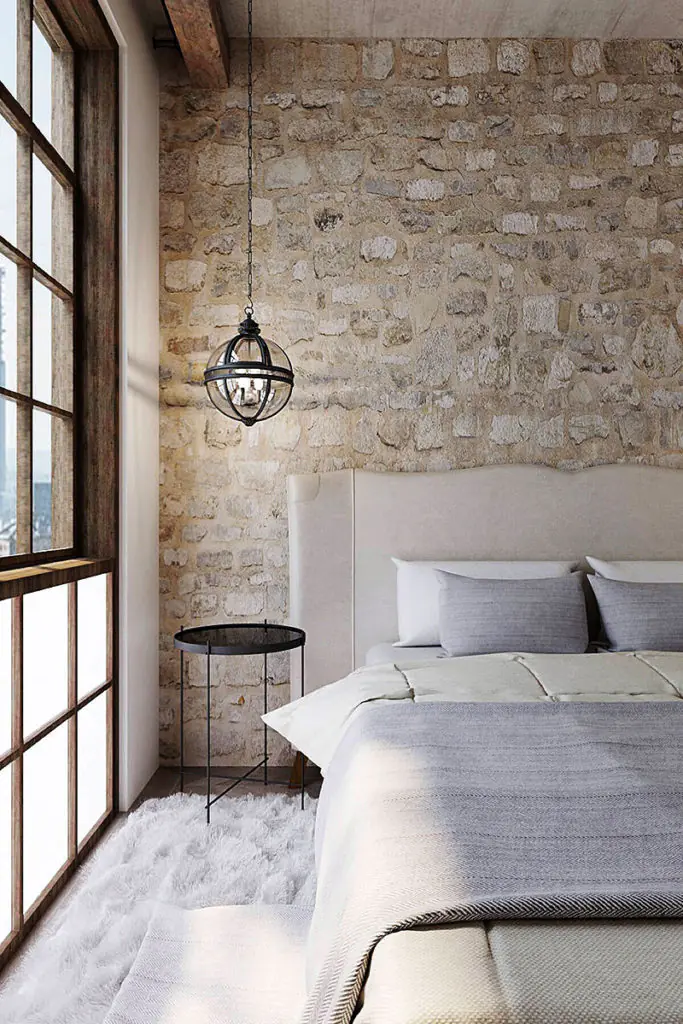 Source: amenagementdesign.com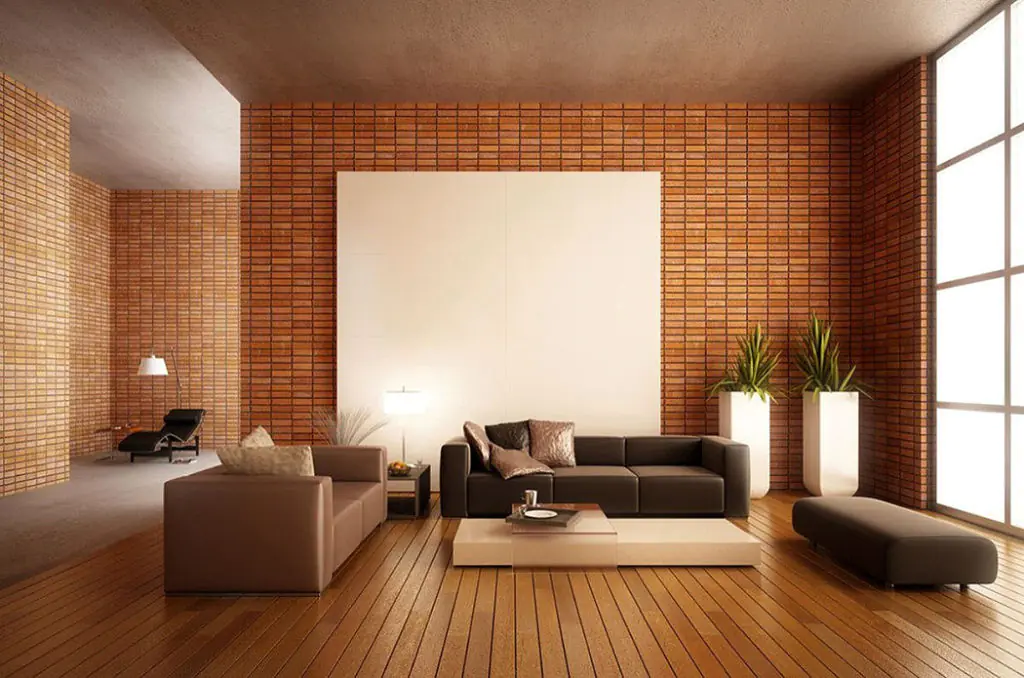 Source: Hosting Cultura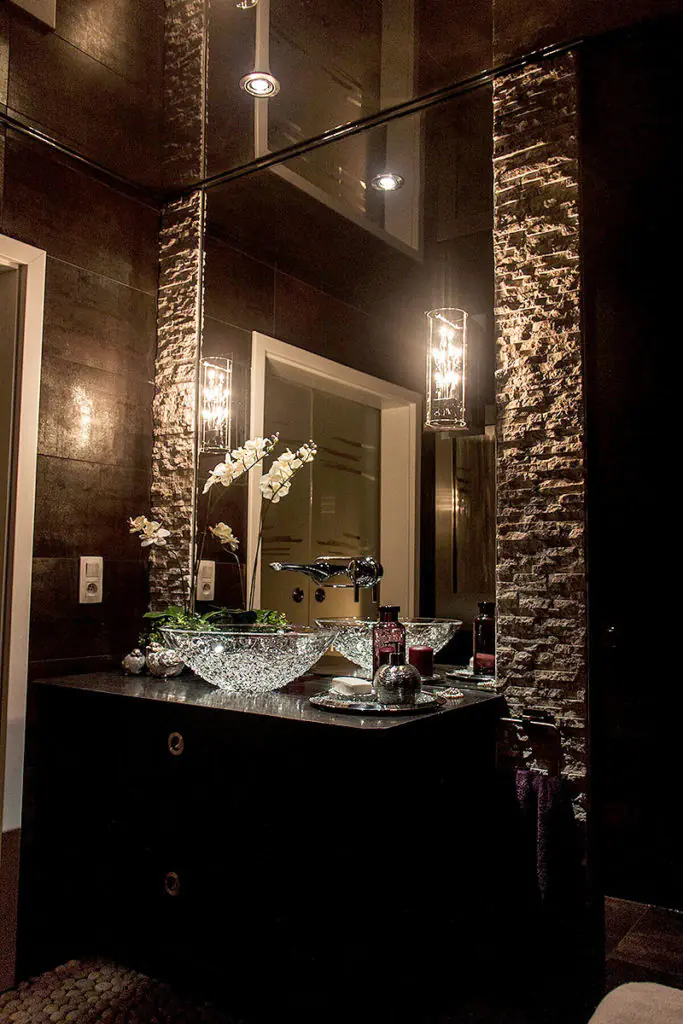 Source: maestrobath.com
Working with Existing Exposed Brick or Stone Walls
Some houses are naturally blessed with exposed brick or natural stone walls. Although some homeowners may not feel "blessed" depending on the condition of the wall and how it has been treated over the years. However, with a solid imagination and a touch of effort, you can turn that existing piece of architecture into a one-of-a-kind feature inside your home.
But first, you have to decide how much of the natural wall you want to retain vs how much you want to restore and change the look of the brick or stone to suit your interior design vision. Leaving the stone or brick in it's current, possibly rustic state creates a very different look vs a crisply painted, fully restored brick wall.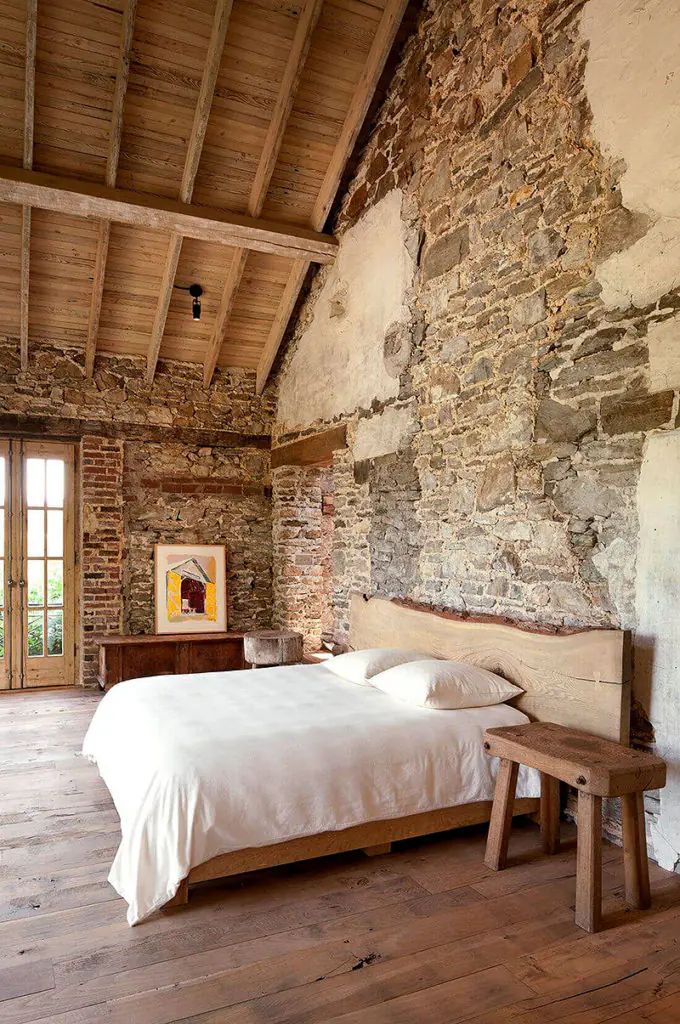 Source: impressiveinteriordesign.com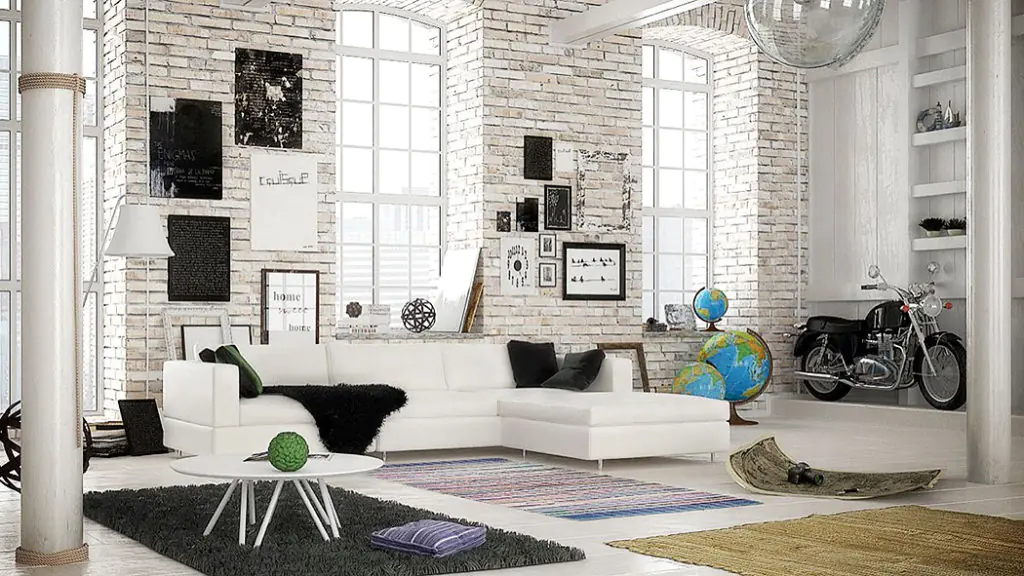 Source: Evermotion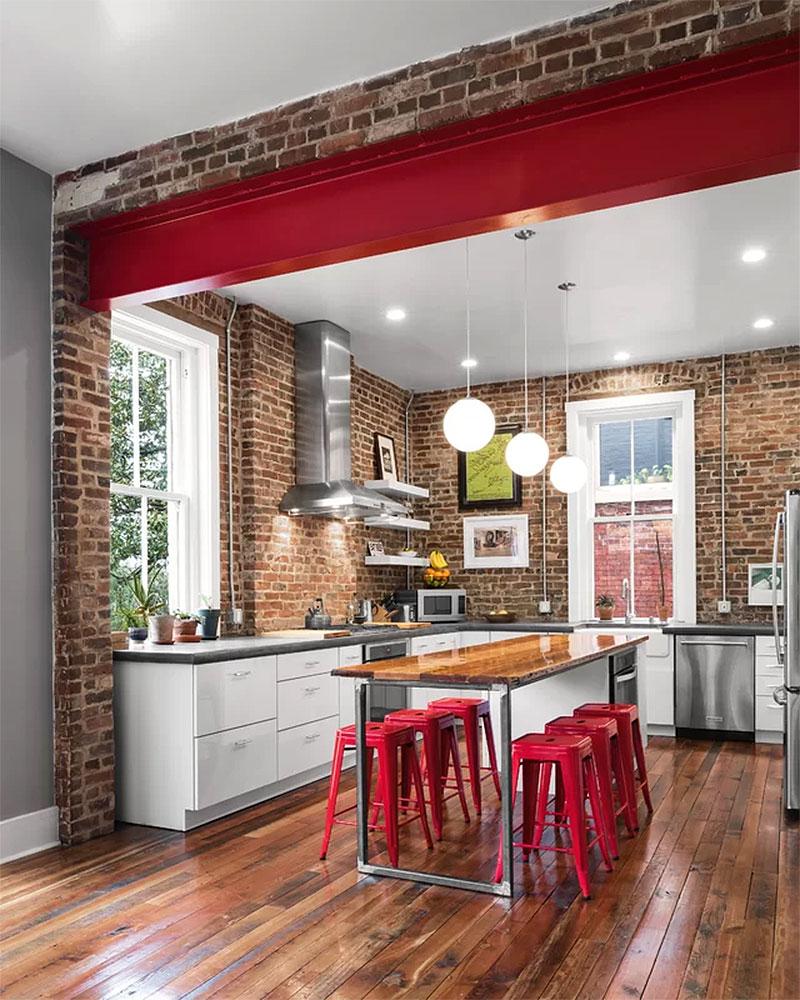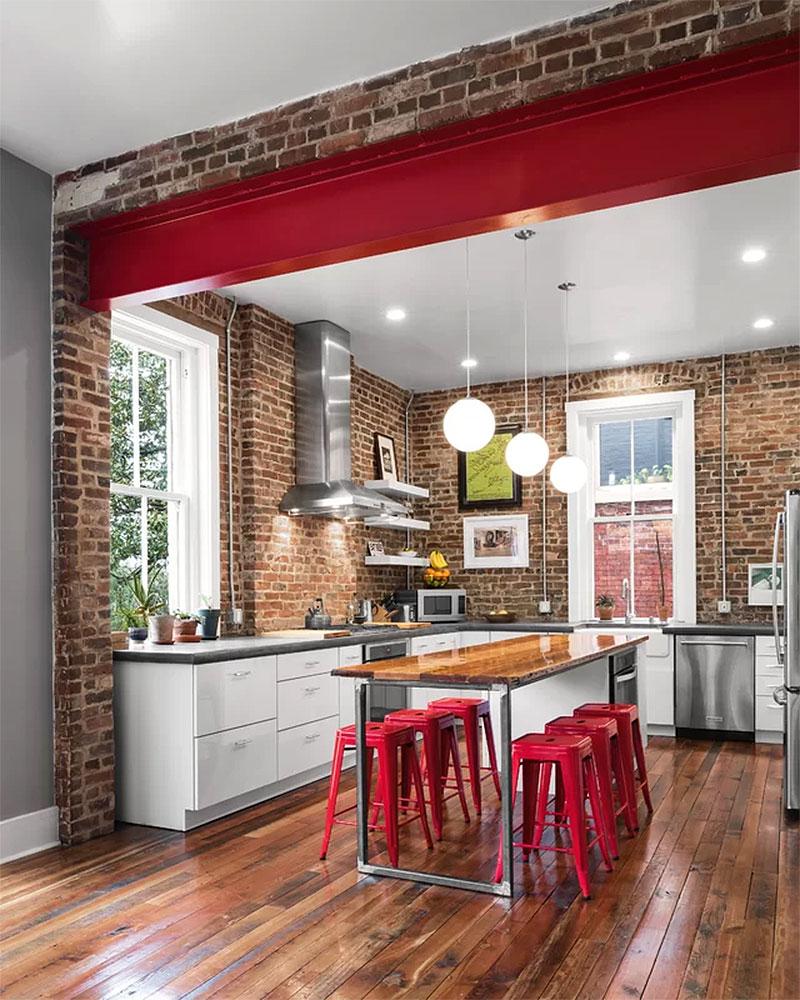 Source: Wayfair.com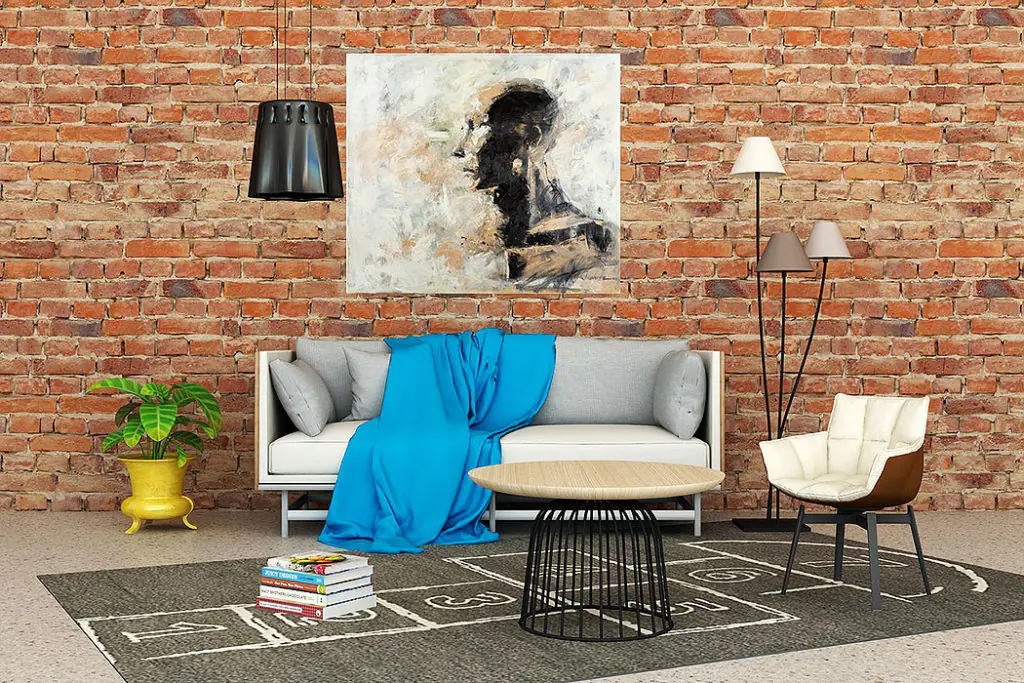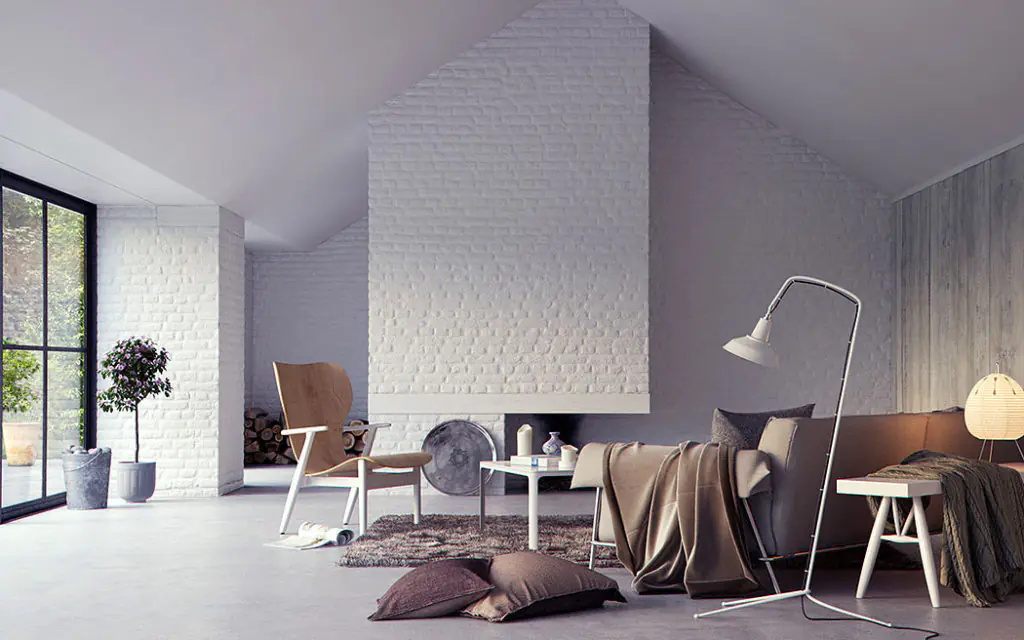 Source: BBB3 Visualization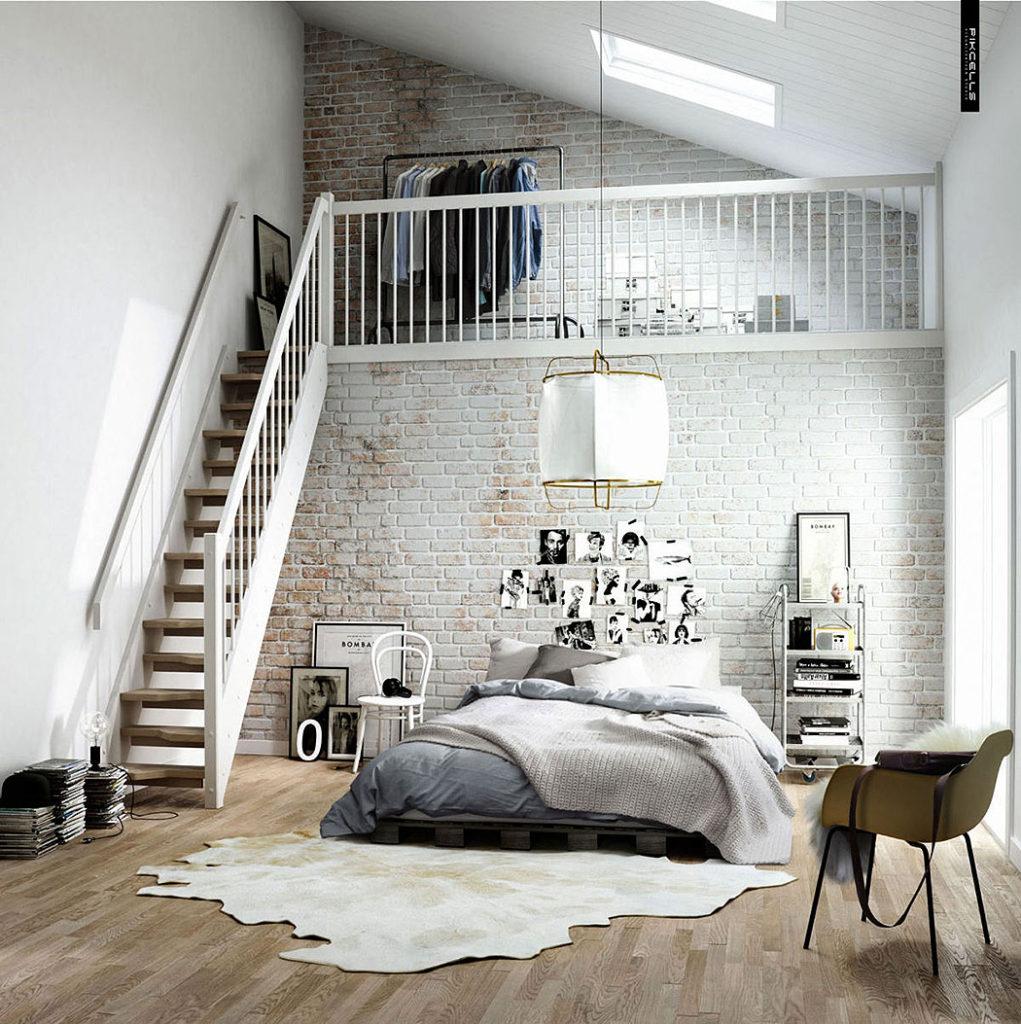 Source: Pikcells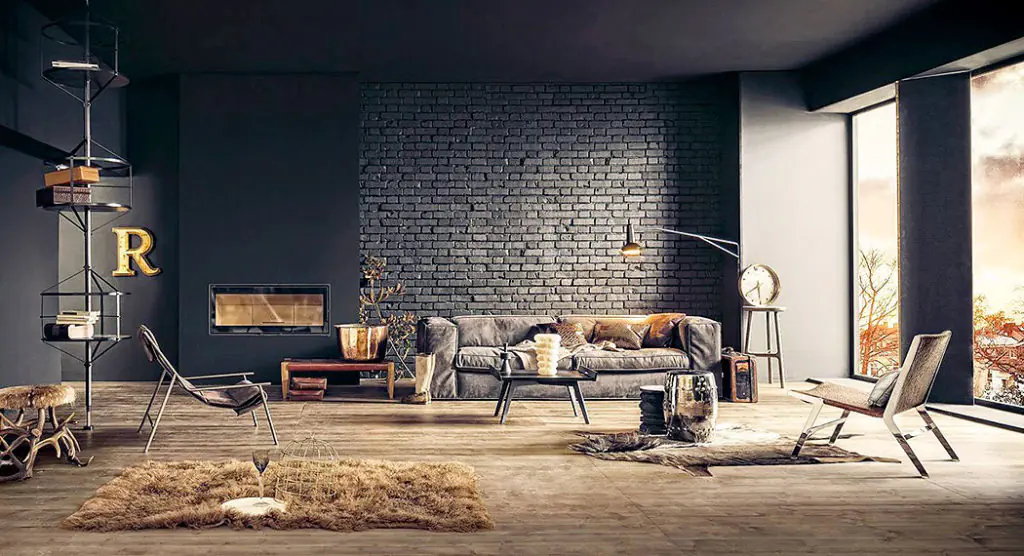 Source: Lorenzo Pennati
Deciding How to Treat Your Exposed Brick or Stone Wall
Having or creating an exposed brick or stone wall is only half the battle. Deciding how to treat it… from the trim work, to the finish (paint, or natural) to the art you place on it can change the overall appearance of the wall and the room.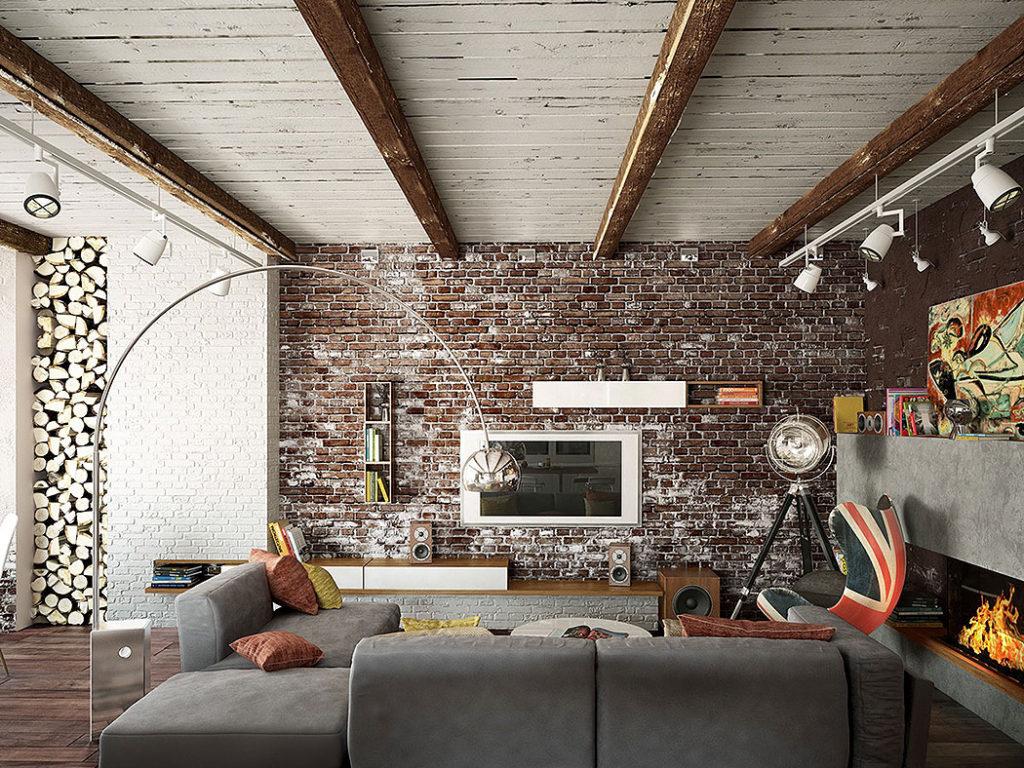 Source: Galina Lavrishcheva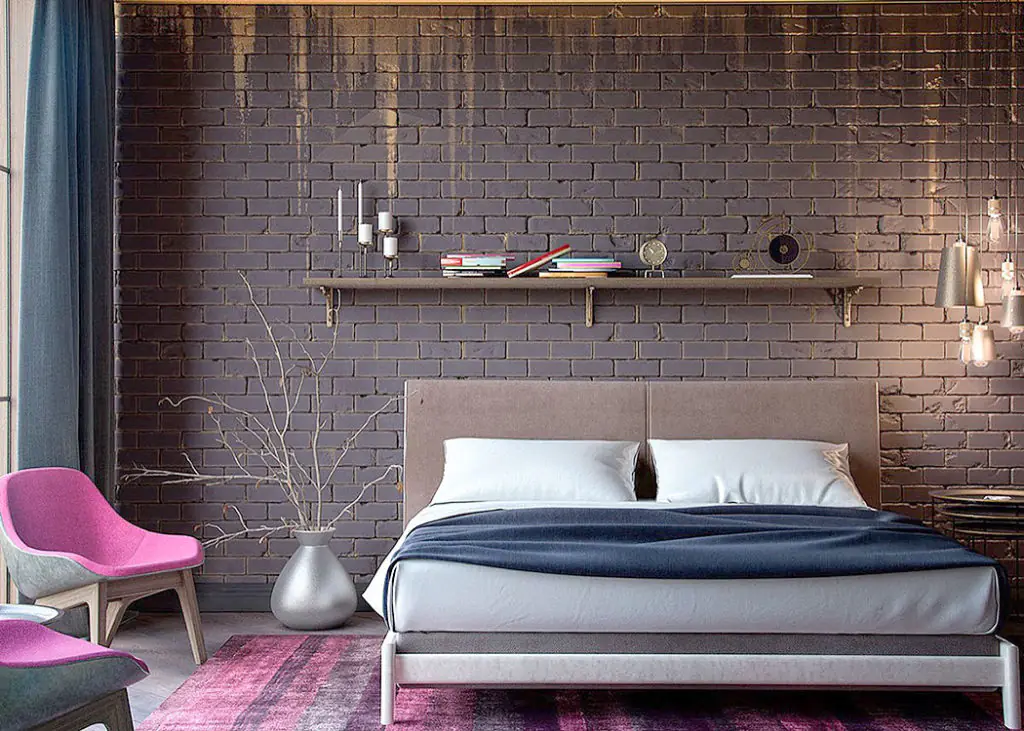 Source: Alex Koretskiy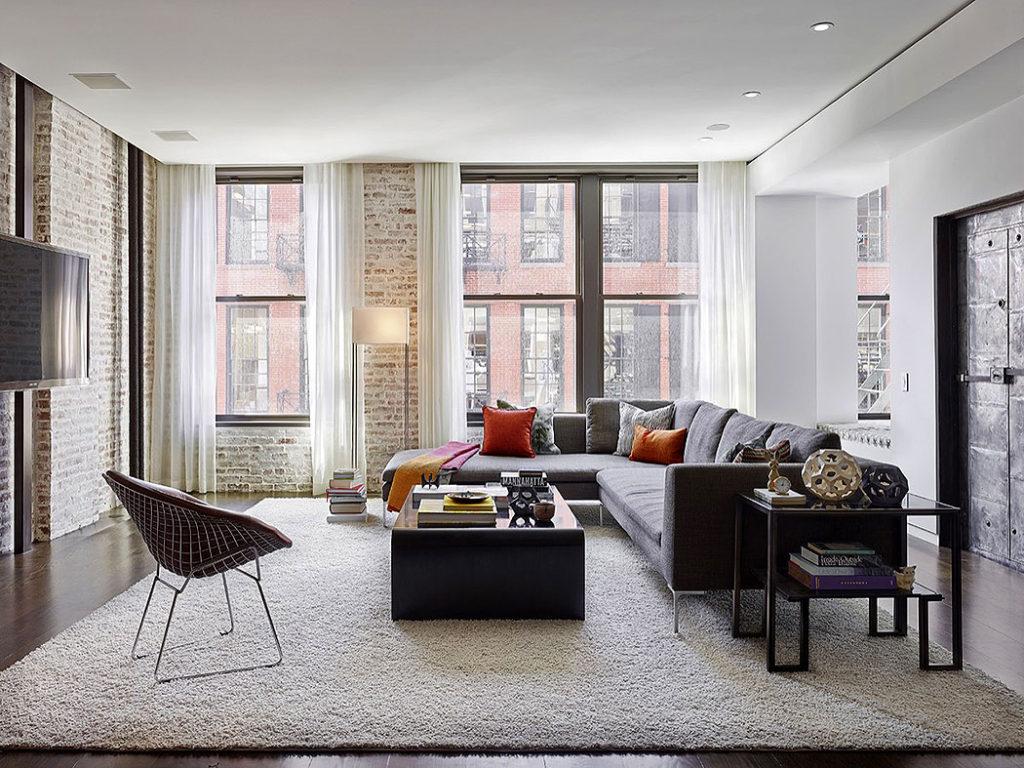 Source: Tamara Eaton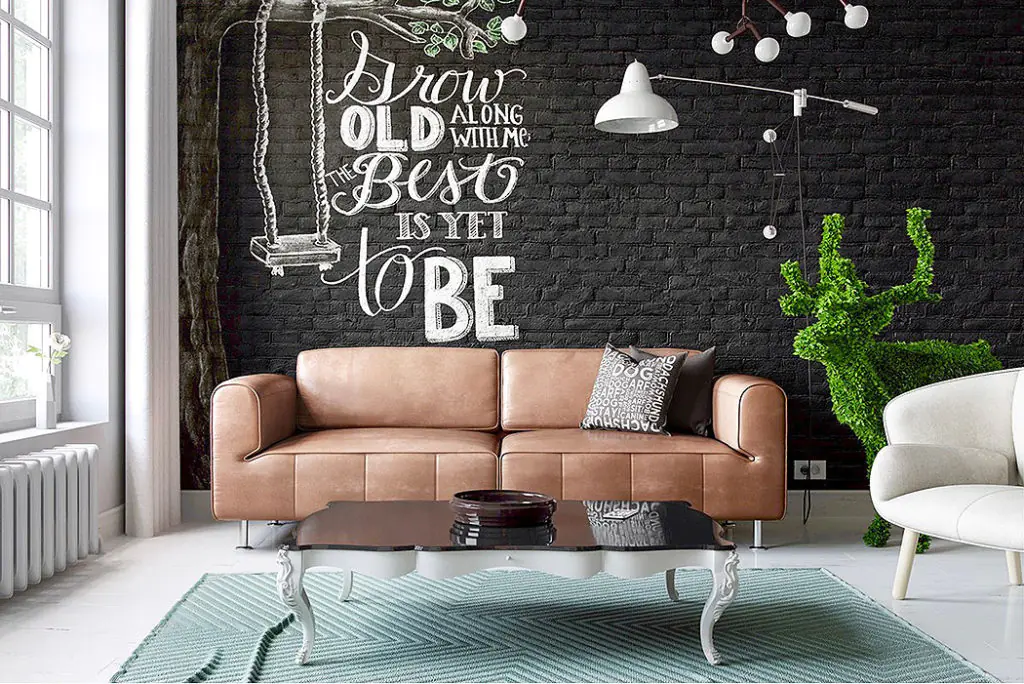 Source: Para Design
Part of that decision, of course, has to do with the overall decor aesthetic that you want to achieve. A rustic-looking distressed brick wall may not suit an overall sleek and modern living room. However, with the proper treatments, the options are endless.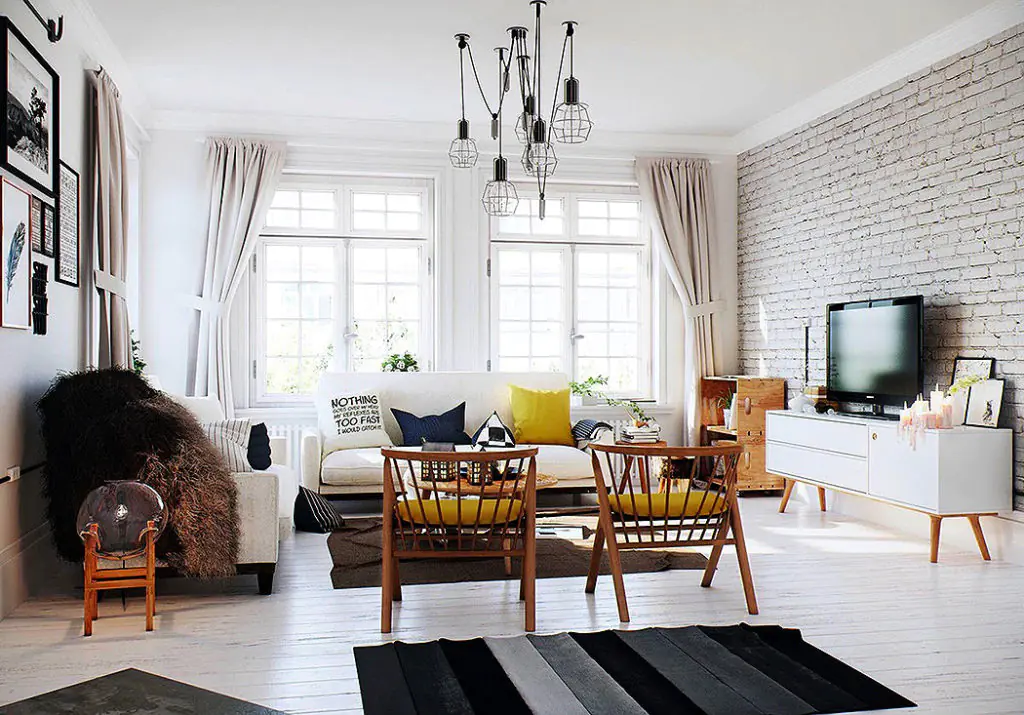 Source: Image Box Studio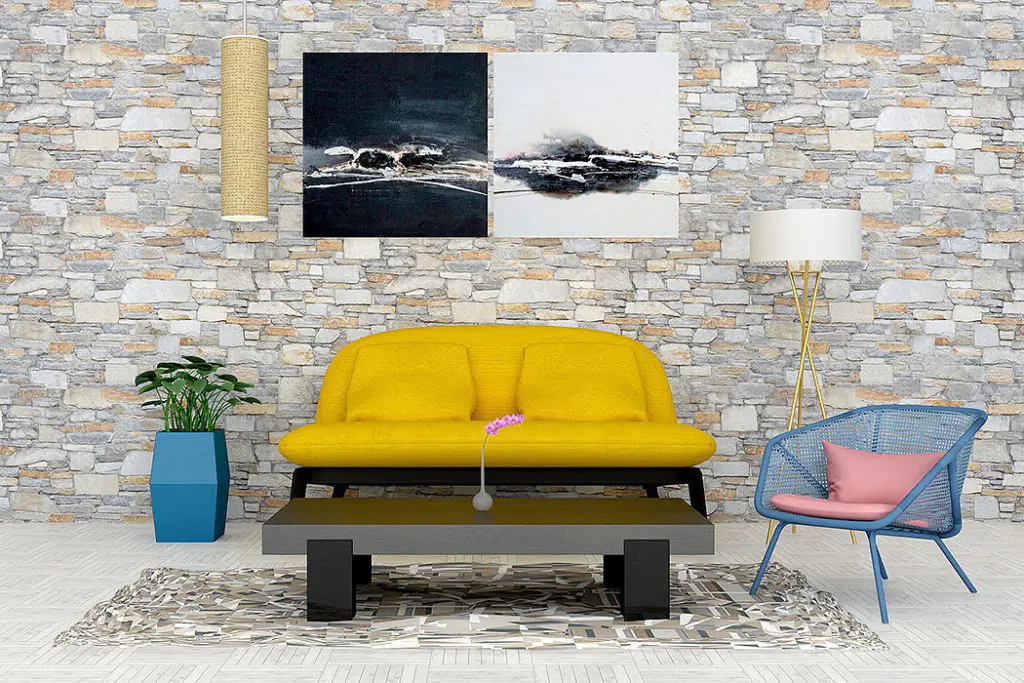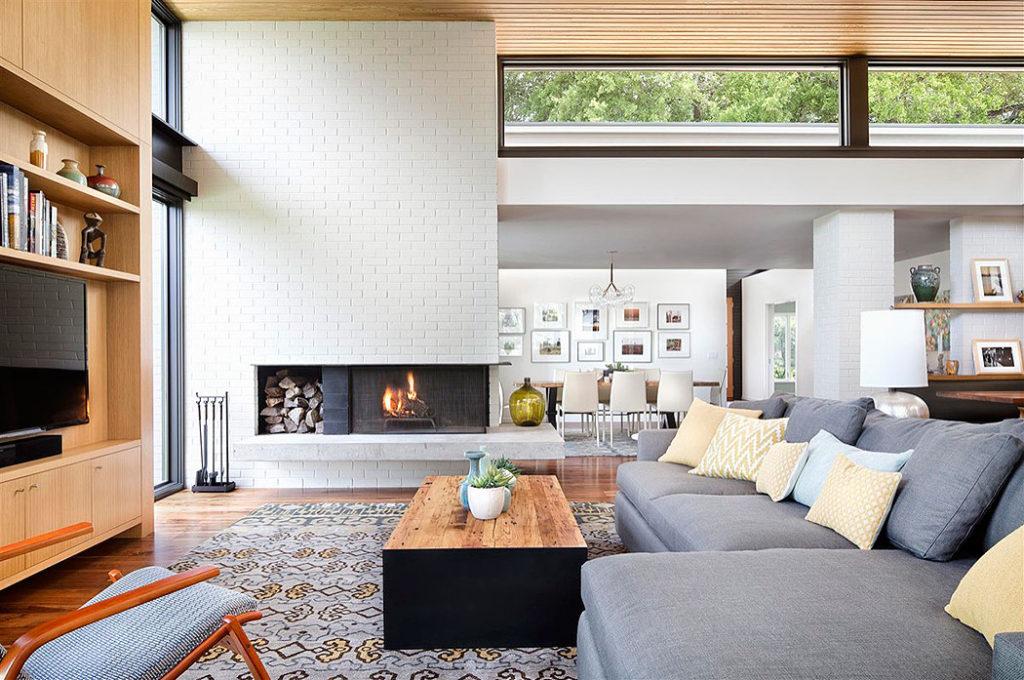 Source: A-Parallel
The one thing I would caution you is about painting brick walls. Although the look of painted brick walls can be exceptional, once the brick has been painted it is not easy to "un-paint" it. Brick and stone are both porous, so when paint gets on the surface, it soaks in and can be very difficult to remove. Be sure about your decision before you paint that brick wall.
If you're not 100% sure what you want to do, hang some art for now until you can be sure.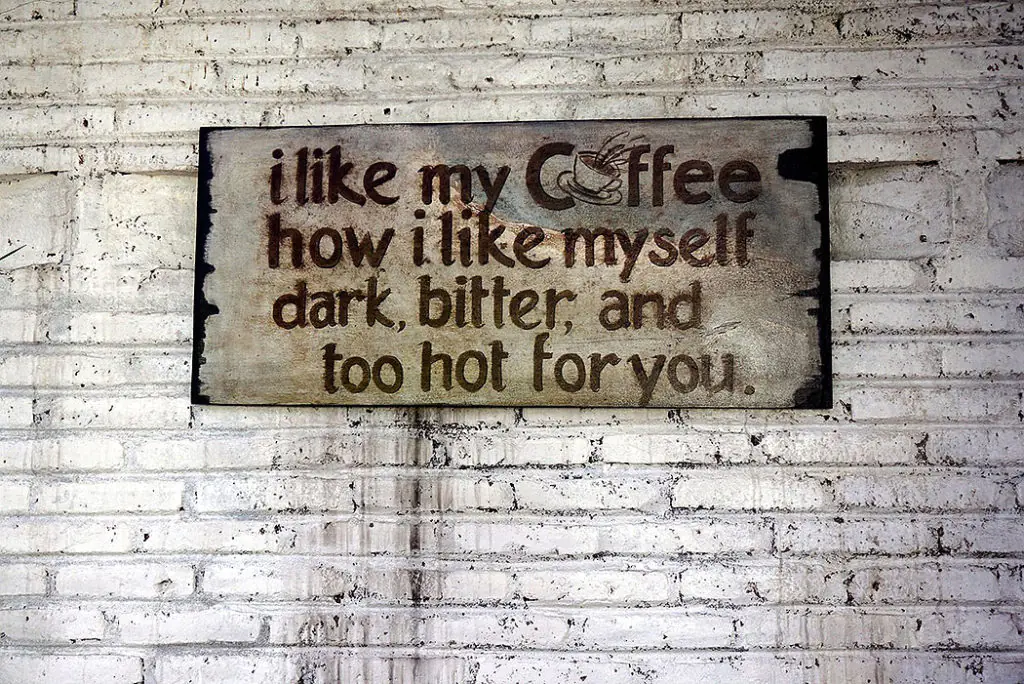 (Ok, technically… this probably doesn't belong in this article. But that sign is FANTASTIC!!!)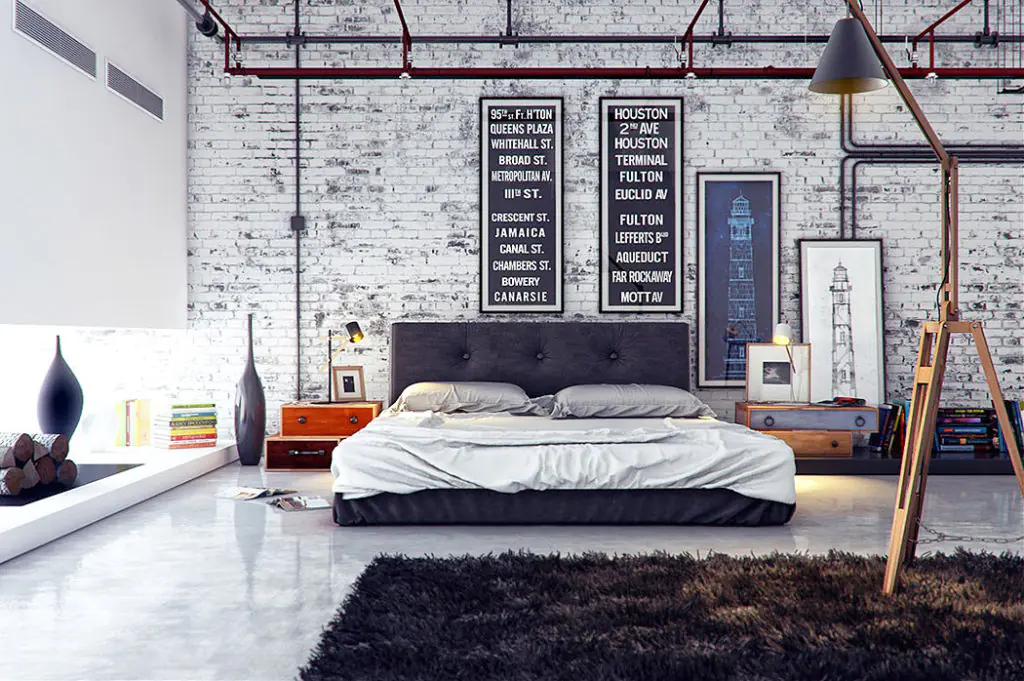 Source: Index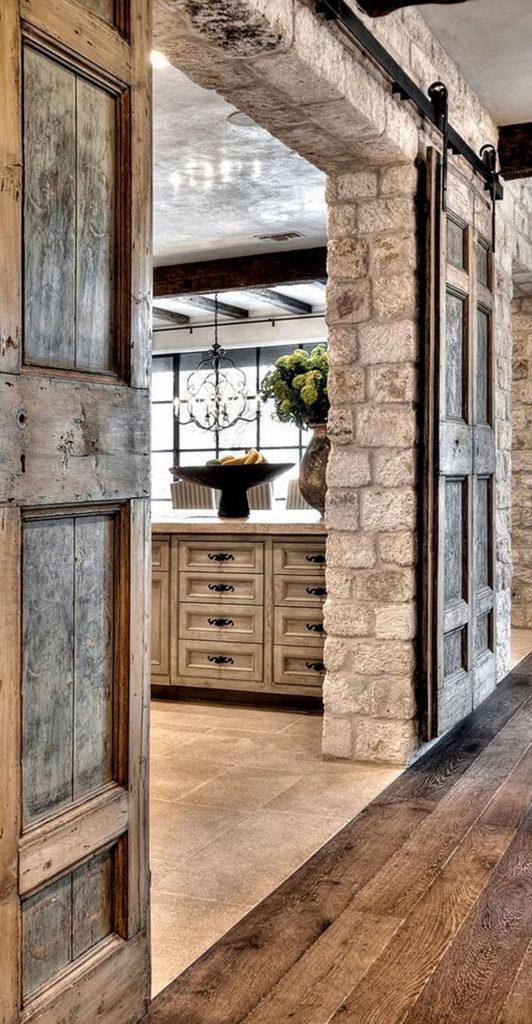 Source: suburbanmen.com
Adding Stone or Brick Walls to Your Existing Home
If you don't already have it as part of the natural infrastructure of your home, brick and stone walls can be installed in almost any room in your house. From the bathroom to the bedroom, to the kitchen, the living room, and beyond. There are few places – if any – that cannot support a natural brick or stone accent wall or feature installation.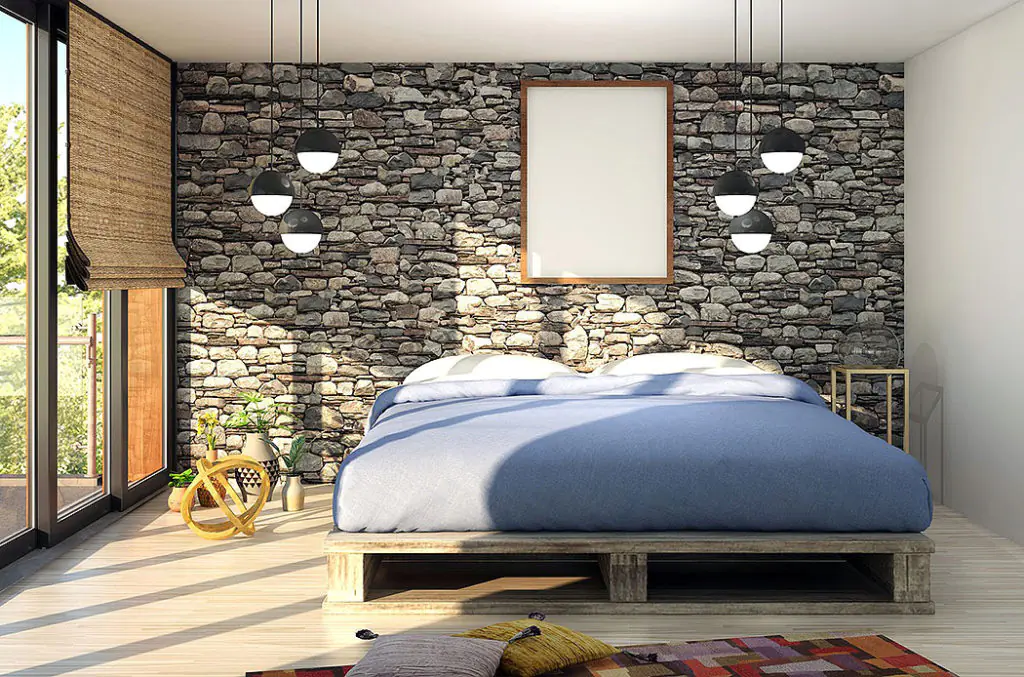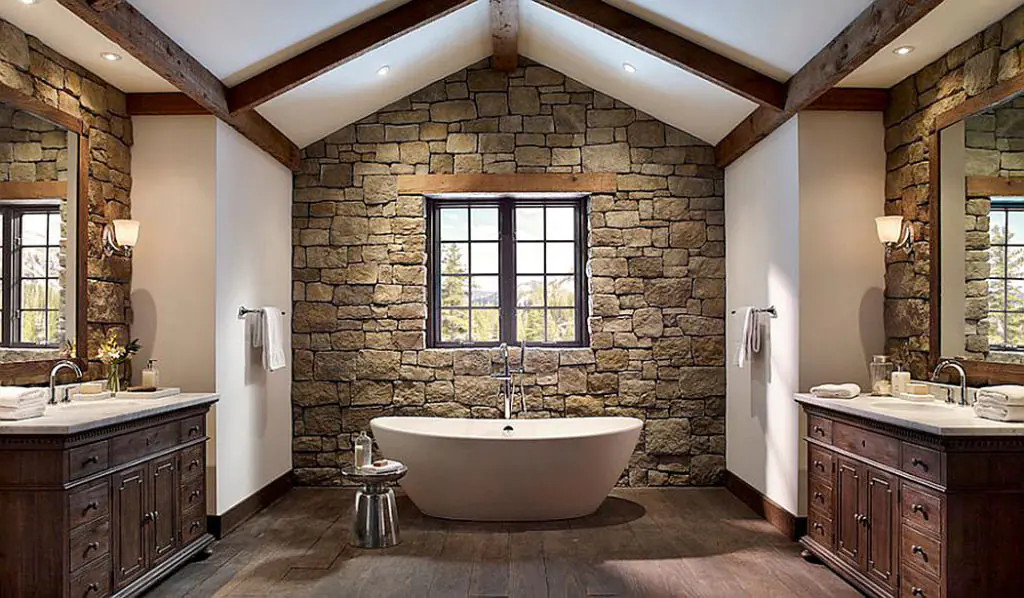 Source: Decoist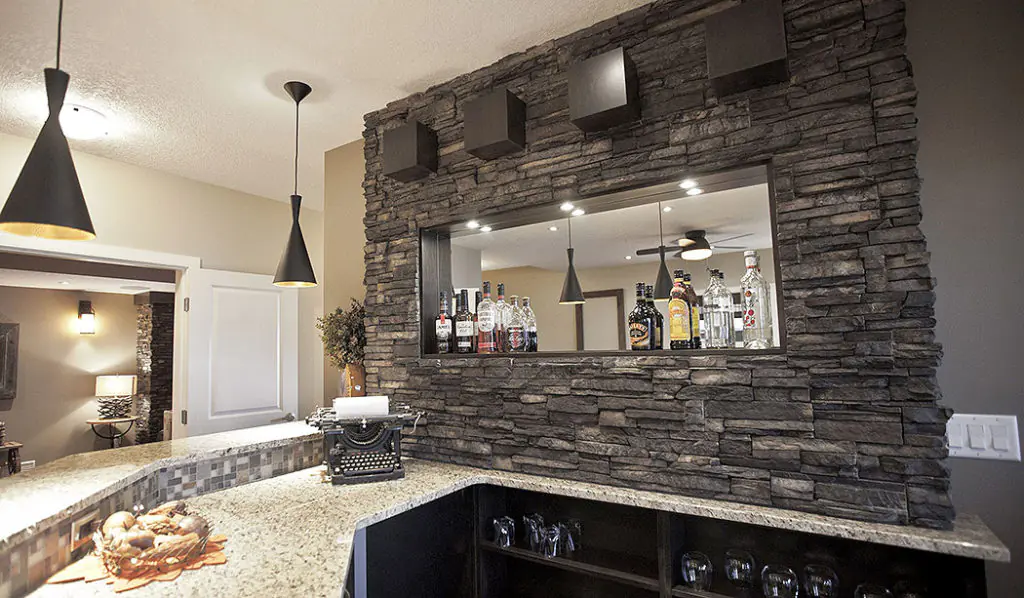 Source: ArchiExpo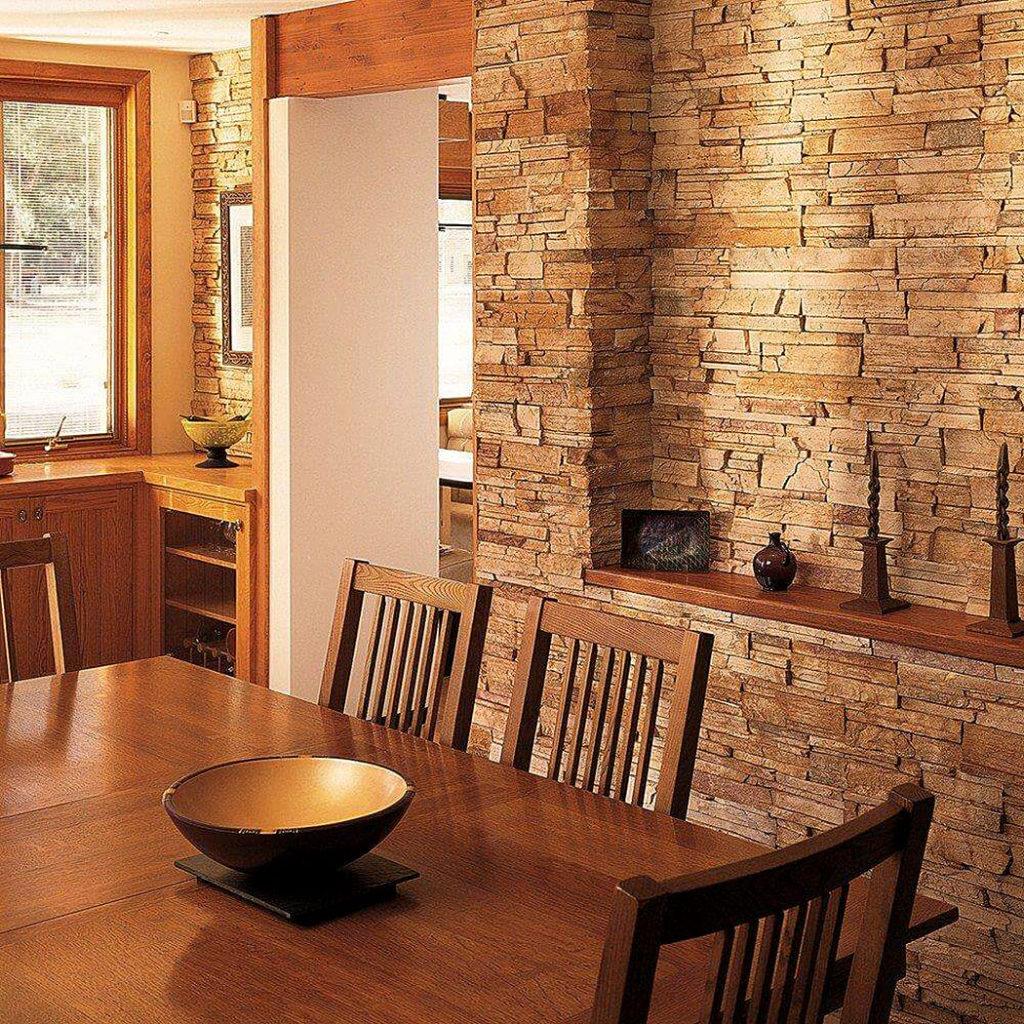 Source: churchbrick.com
Deciding What Kind of Brick or Stone Wall To Install
I will point out, in case you haven't realized it yourself already, that not all of the ideas you see before you come from natural brick or stone. Some are stone clad or brick-faced. Some are completely faux, using brick or stone wallpaper or other techniques to create the look of stone. Although I dare you to tell the difference… at least from a distance.
This is a good thing. It means you don't have to wait until you buy a house that already has an exposed brick wall, or try to demo interior walls in the hopes of finding an exposed brick gem underneath. You can create the look yourself using a variety of available products and techniques.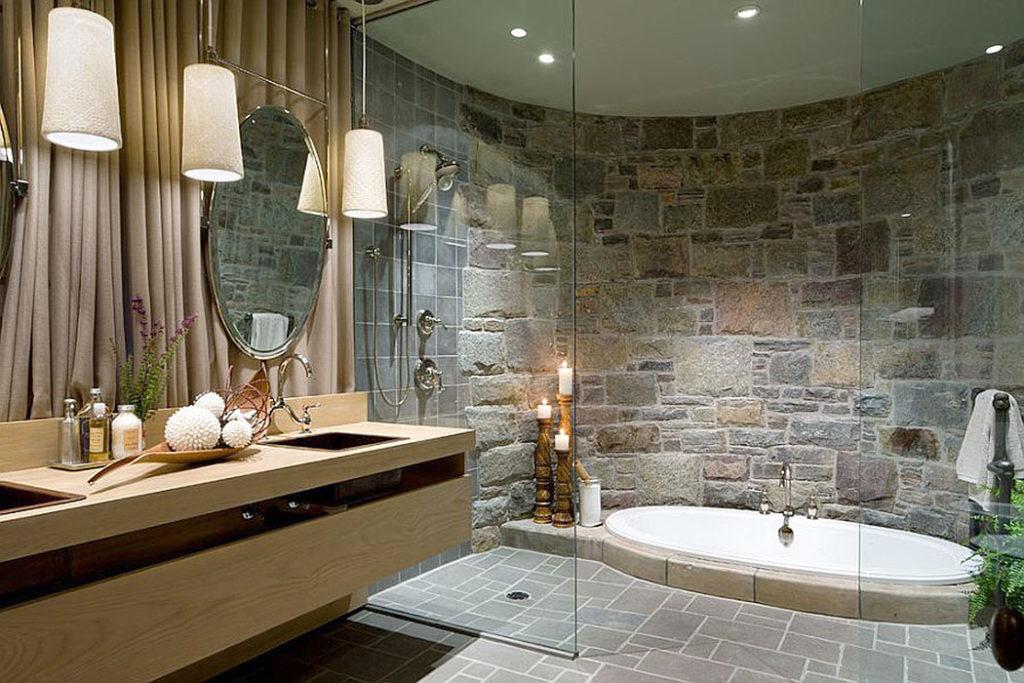 Source: Decoist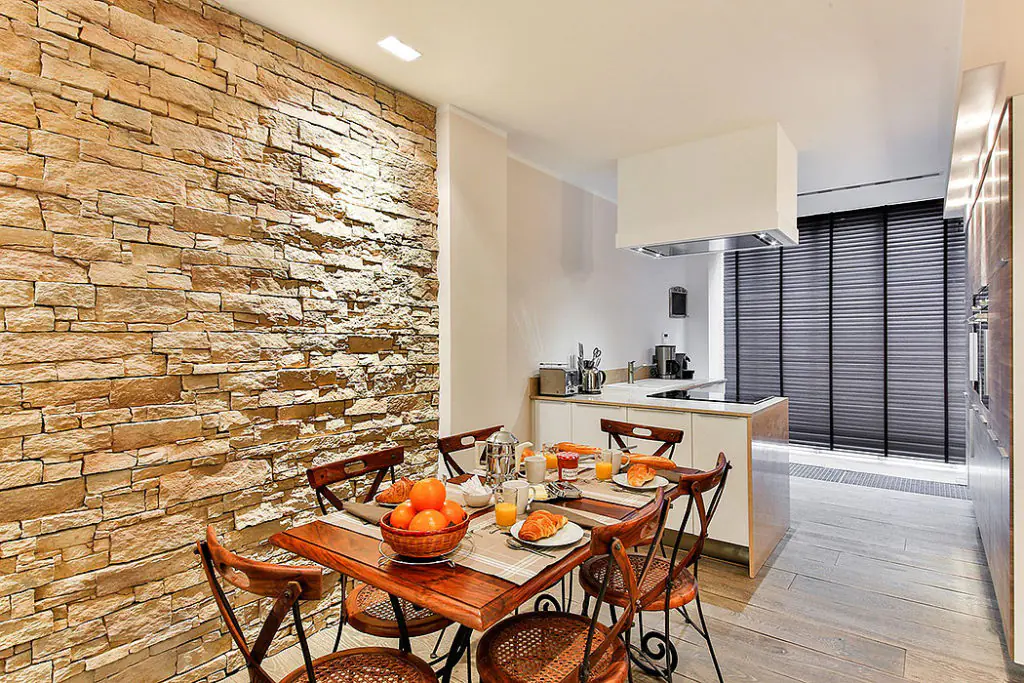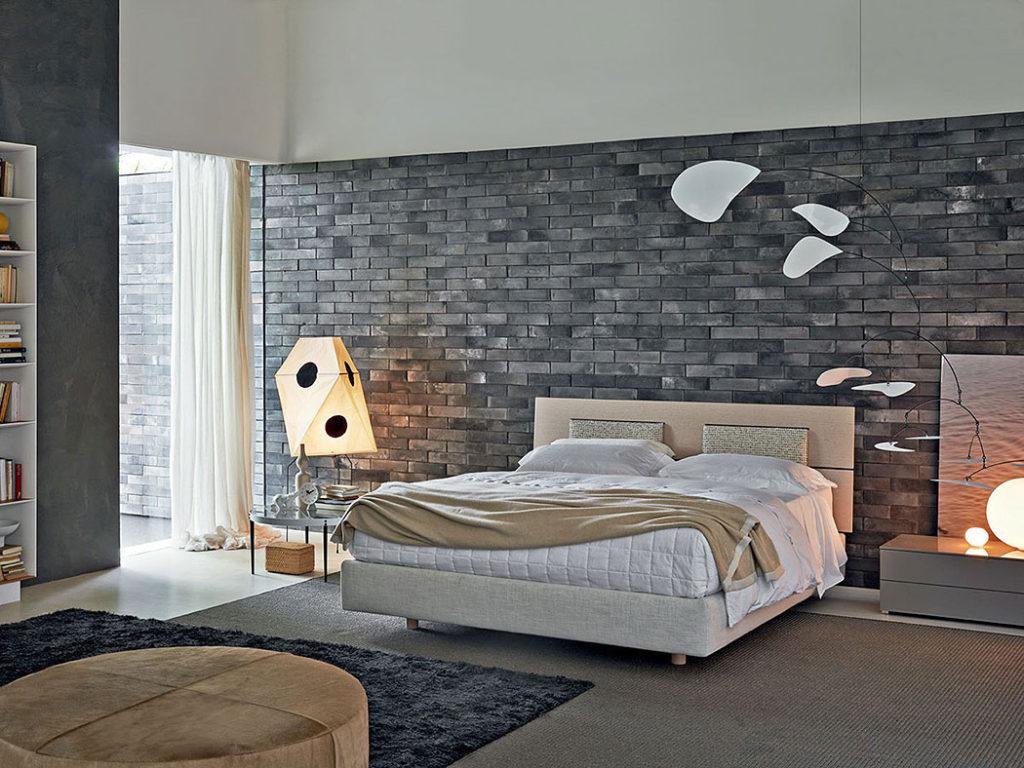 Source: Molteni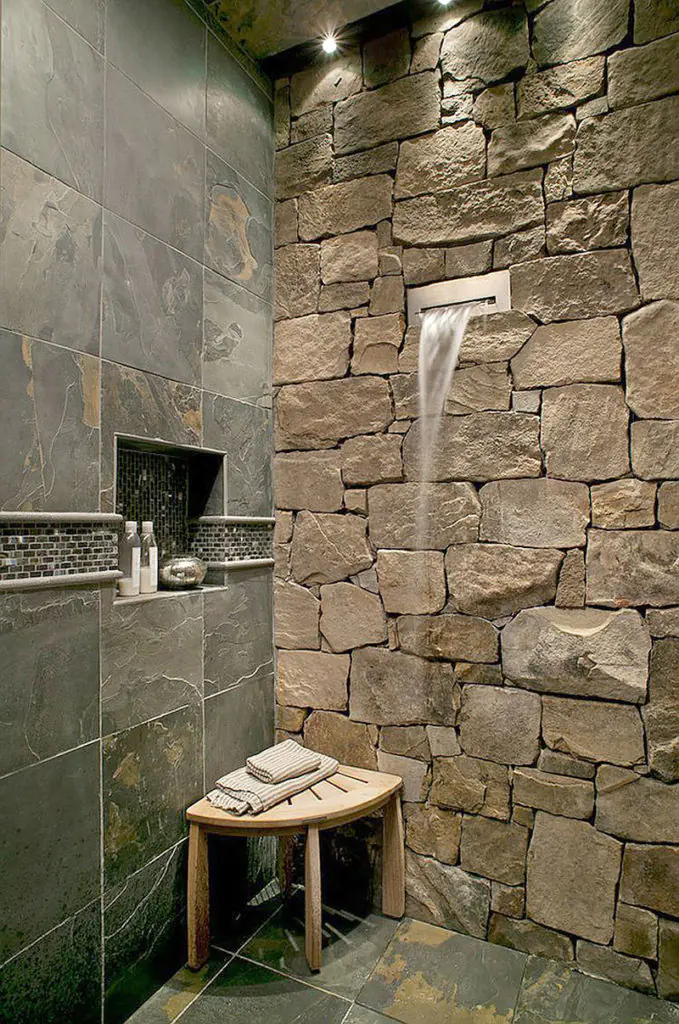 Source: Decoist
A Little Bit of Exposed Brick or Stone Can Go a Long Way
You don't always need a lot of stone or brick to create an impact. Small accent installations can be extremely effective.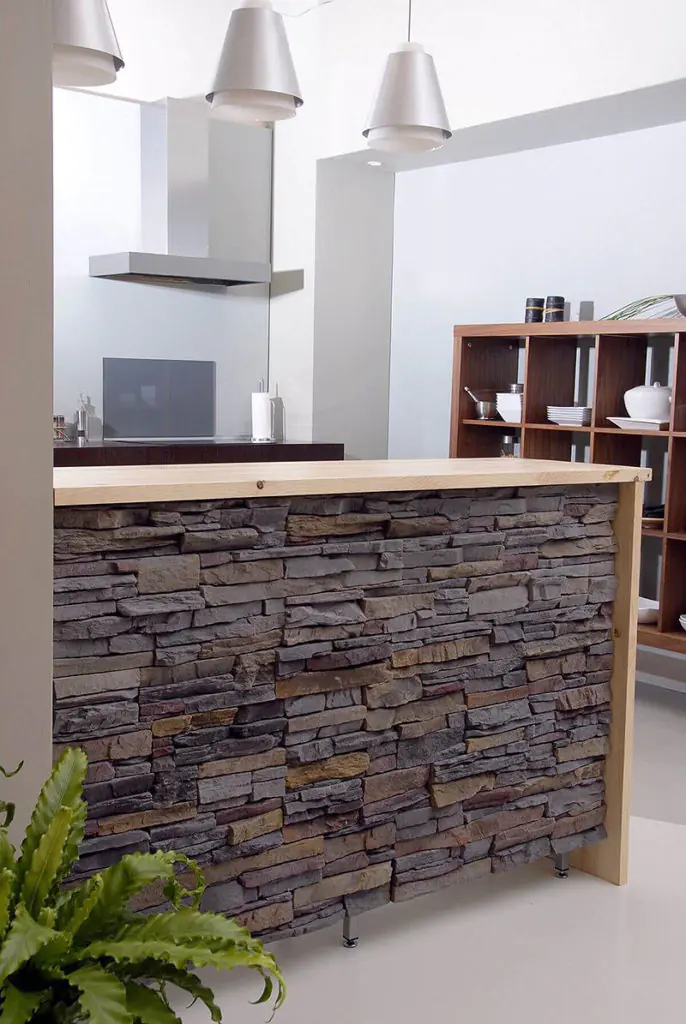 Source: afiliadosderemate.com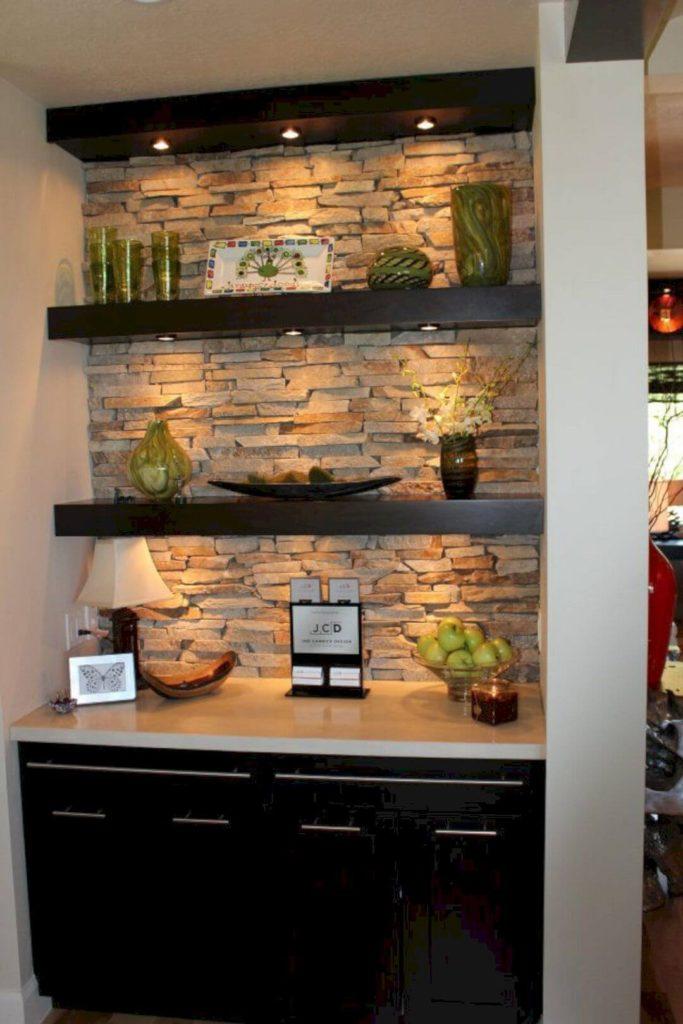 Source: flickr.com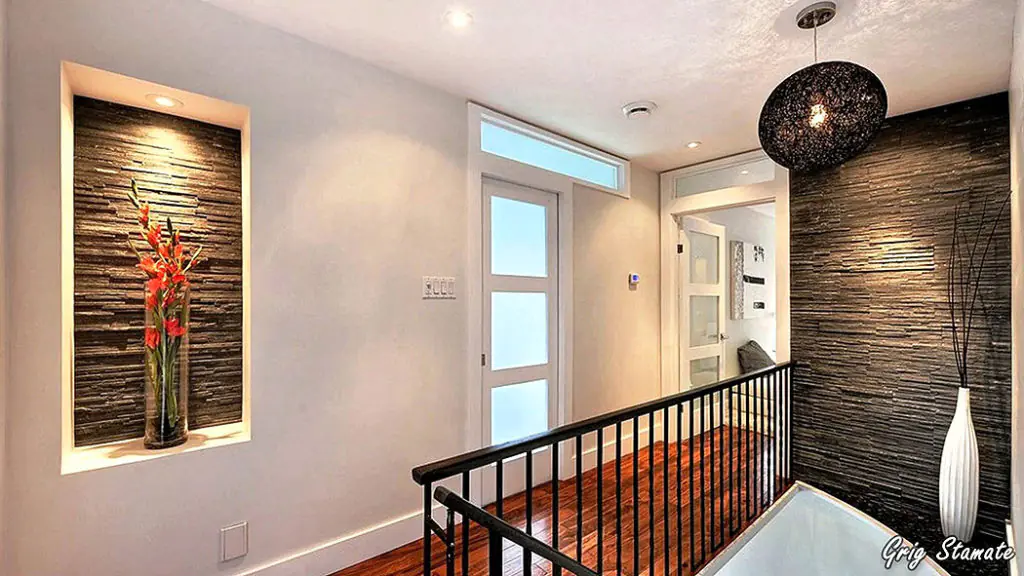 Source: Grig Stamate
Partially Hiding Exposed Brick Walls
For all of their glory, sometimes too much brick wall is — well — too much. These people have cleverly installed things above or around the brick wall to maintain the natural beauty of the brick or stone while minimizing the overall visual impact of the bricks themselves.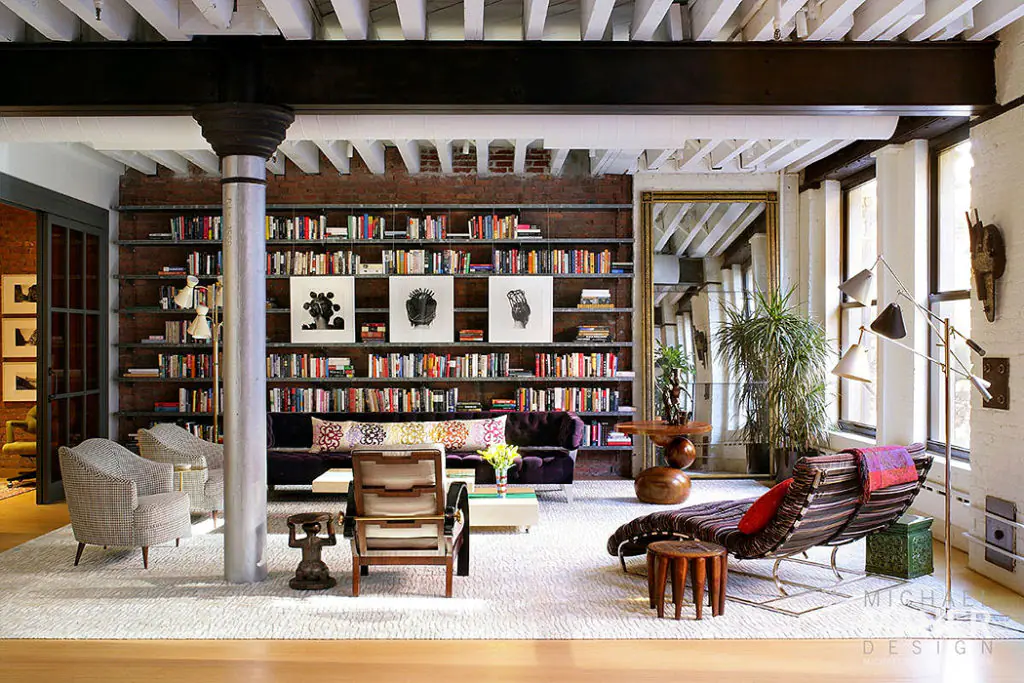 Source: Michael Maher Design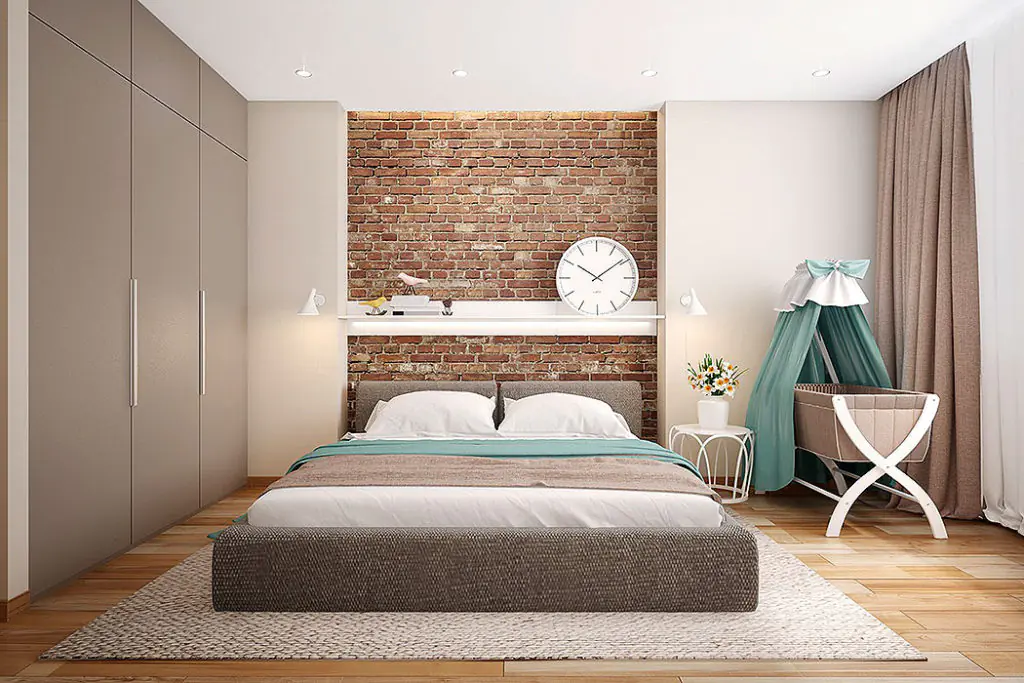 Source: Juliya Butova
Or, in some cases, a majority of the walls are finished off with drywall, while leaving some of the original exposed brick to provide a contrasting accent.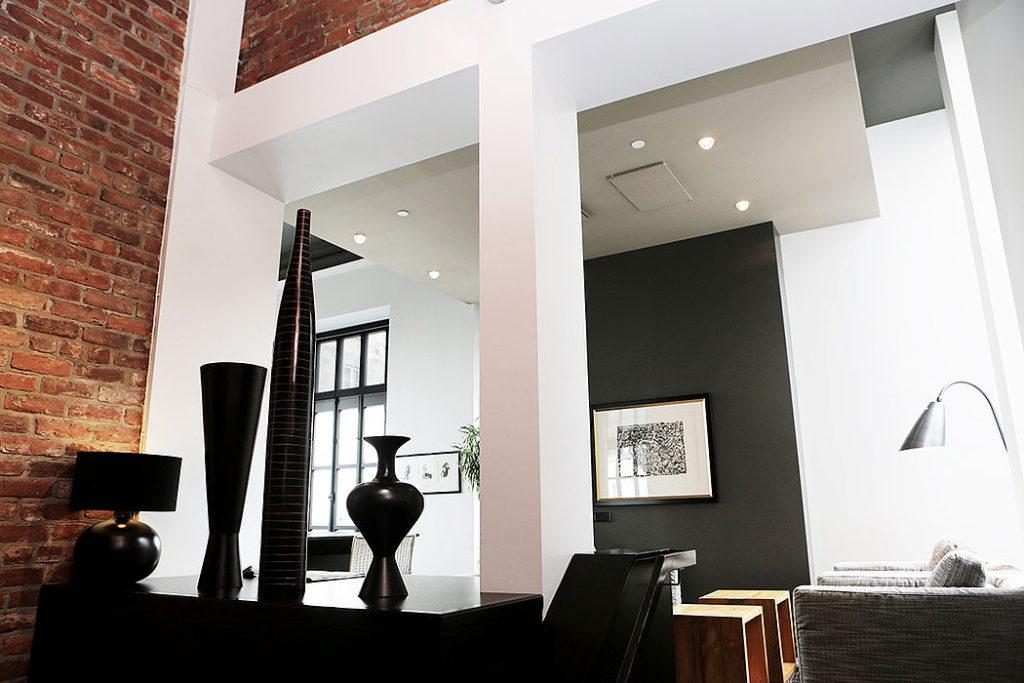 Fully Embracing the Exposed Brick or Stone Walls
In other cases, the room completely embraces the brick or stone, incorporating it into the overall theme of the space.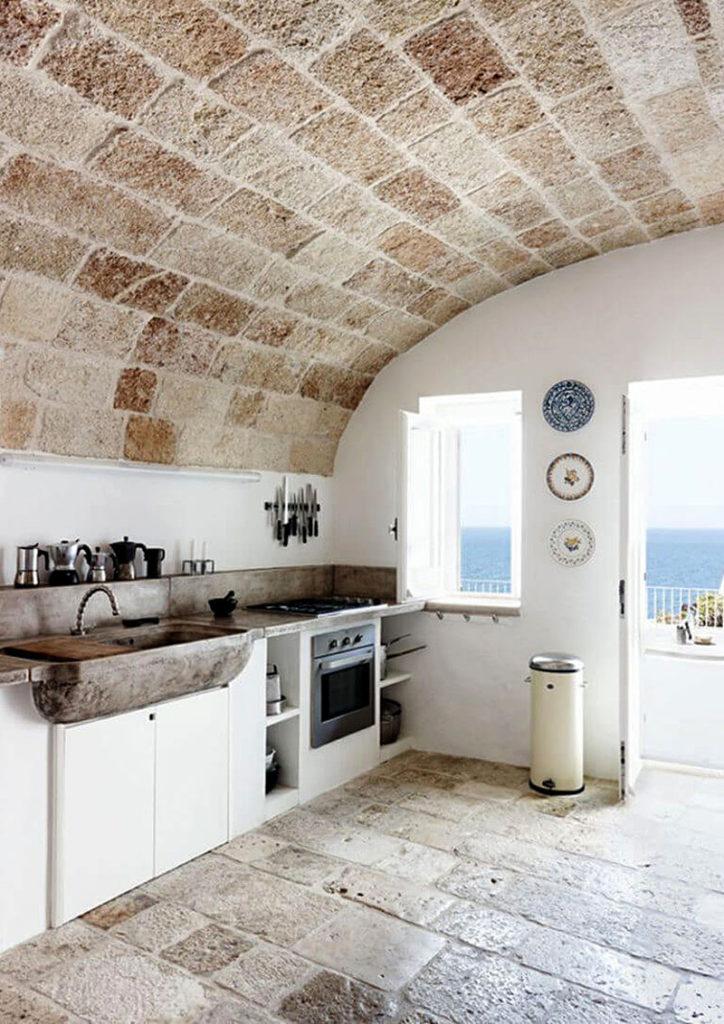 Source: cocolapinedesign.com
Source: housebeautiful.com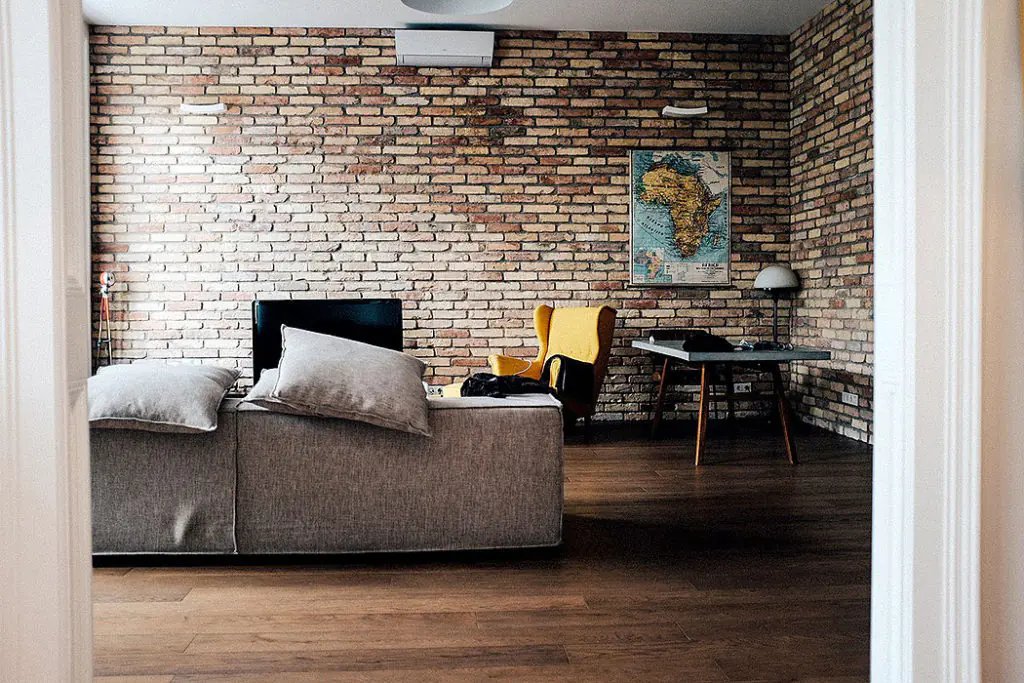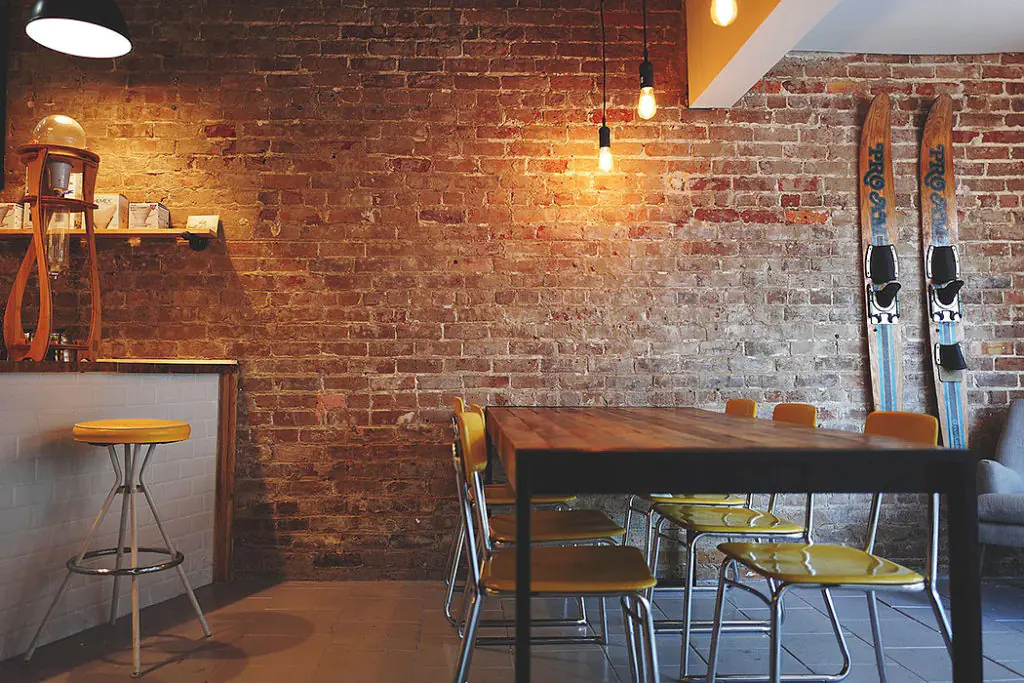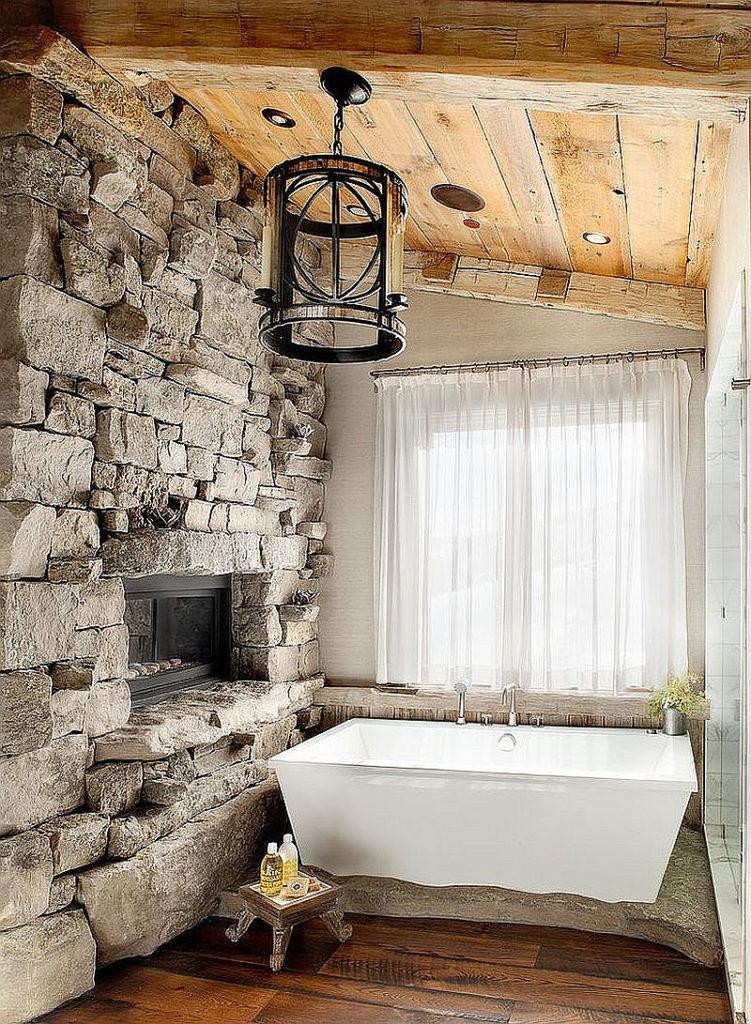 Source: Decoist
Exposed Brick & Stone Walls Can Suit Many Different Decor Aesthetics
Exposed brick and stone can create many different looks, depending on how they are used.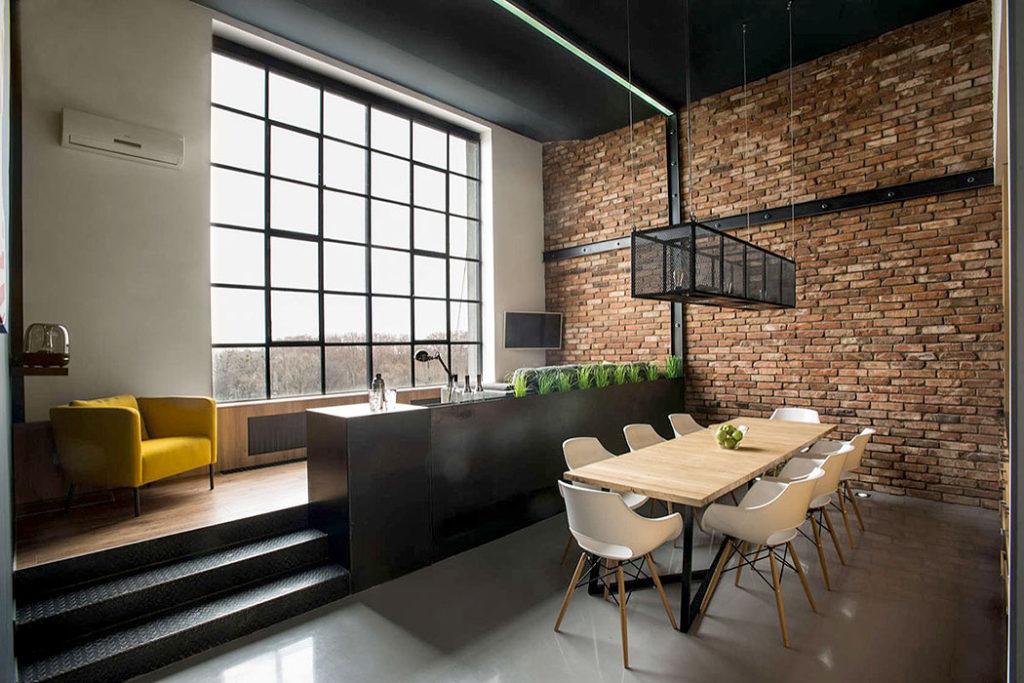 Source: Gaspar Bonta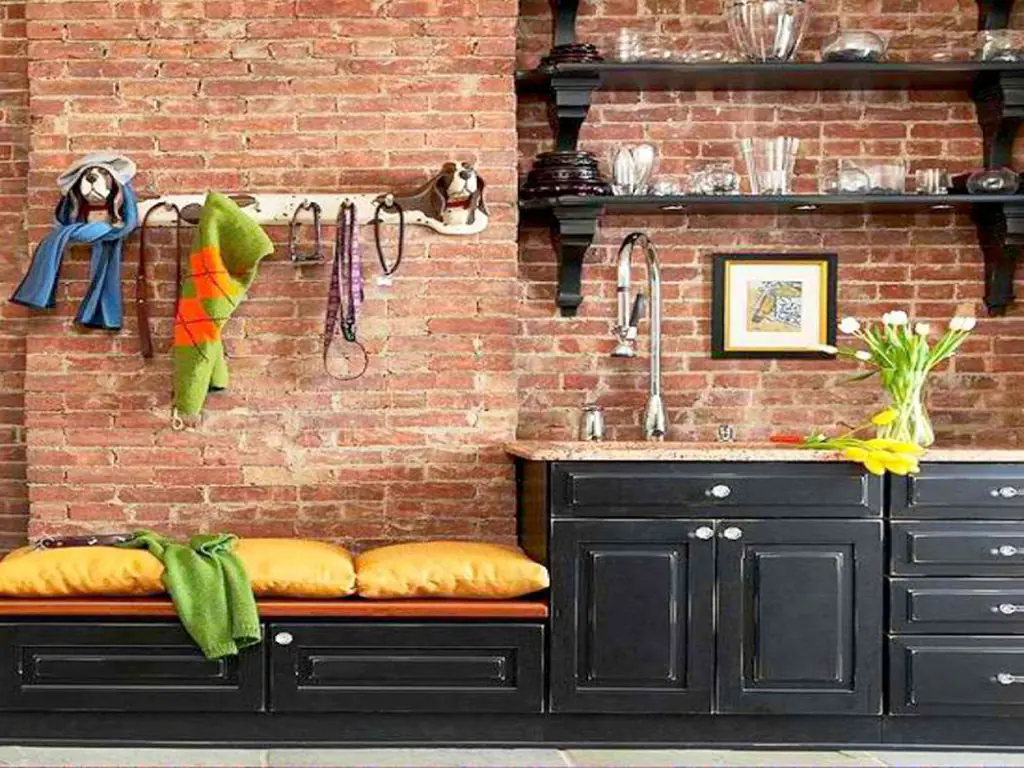 Source: chuckragantix.com
Although brick and stone walls can be used with nearly any decor style, they do lend themselves very well to industrial, loft, or farmhouse decor. That doesn't, however, mean that you should limit your thinking. As some of these examples are perfectly modern and elegant.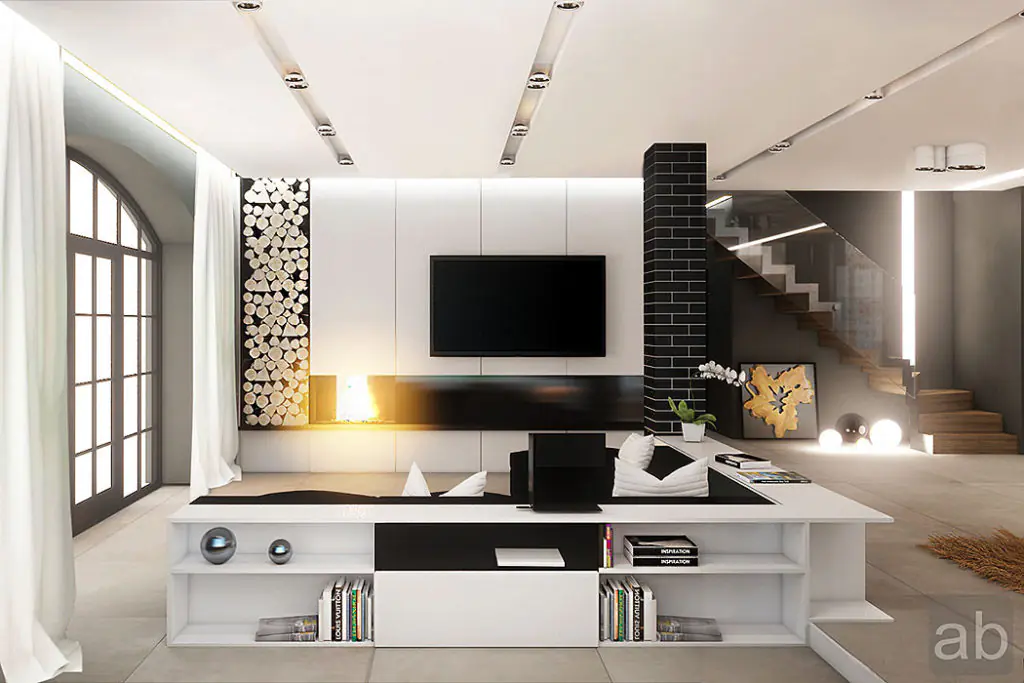 Source: Alena Bulataya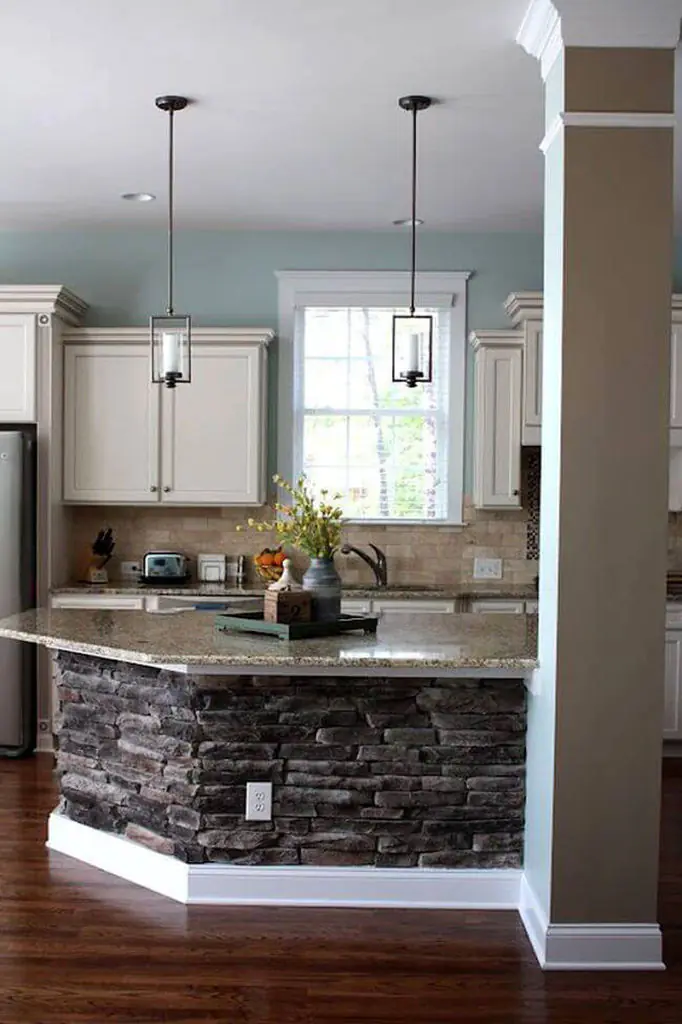 Source: the11best.com
Depending on the treatment of the brick, how it's used, and how the rest of the room or house is designed, the exposed brick element can be industrial, rustic, modern, or sophisticated.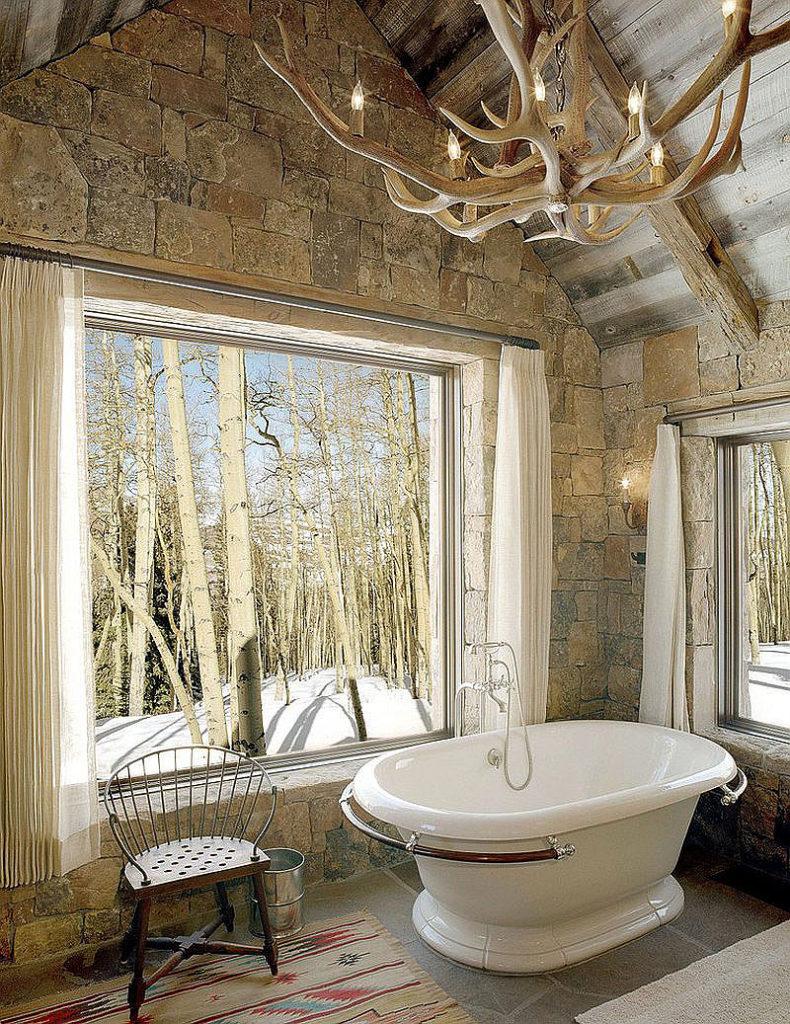 Source: Decoist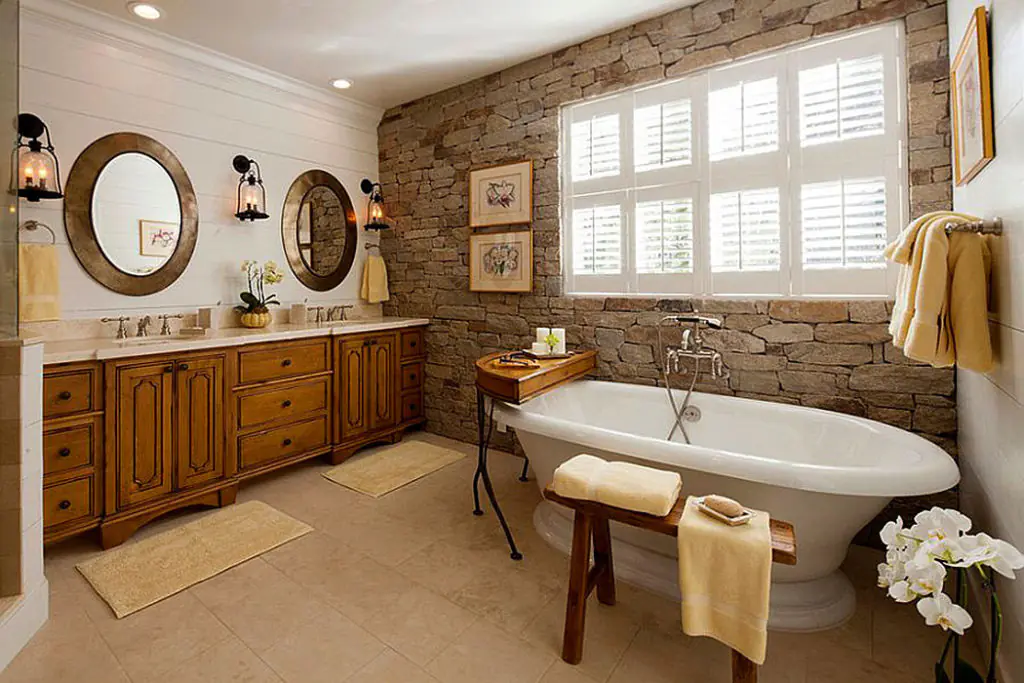 Source: Decoist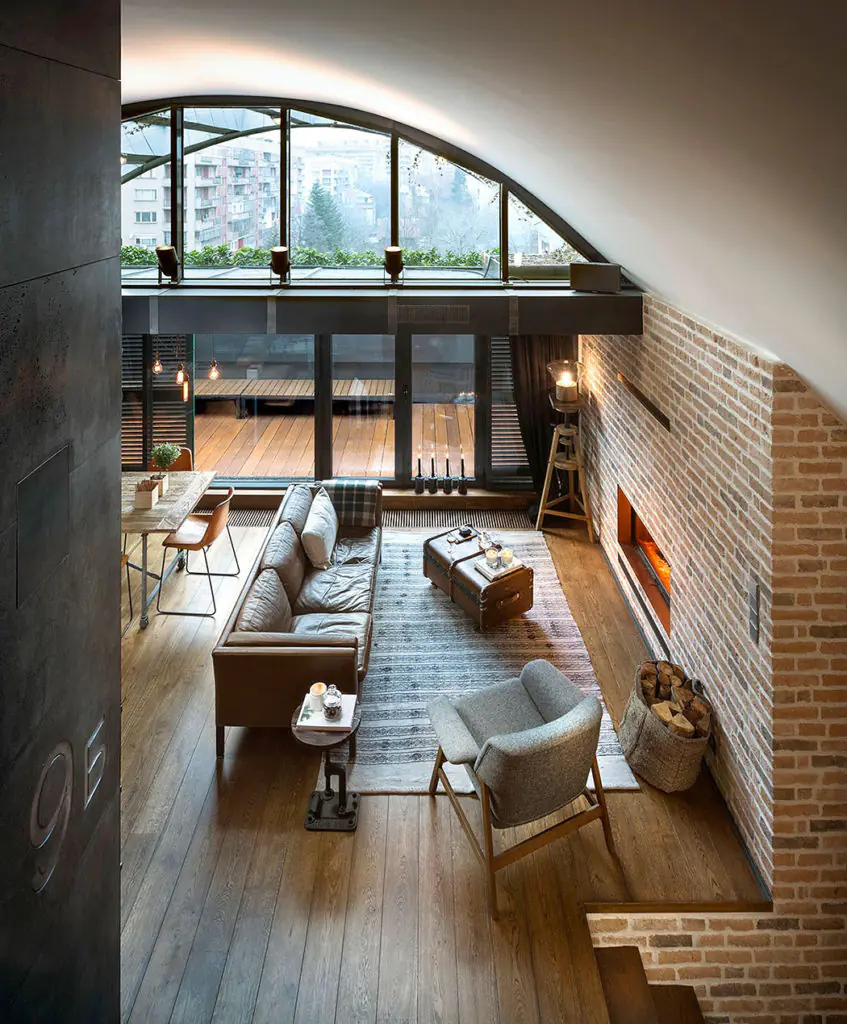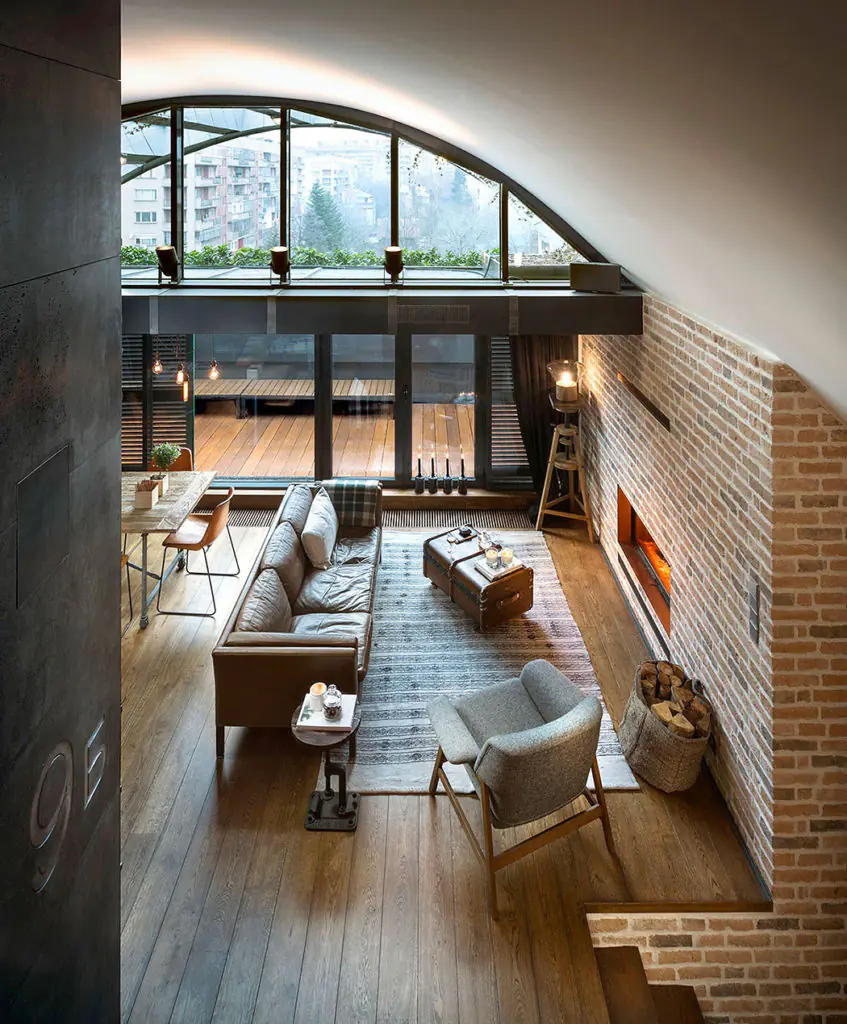 Source: Dimitar Karanikolov
Exposed Brick, Stone, or Rock as an Architectural Feature
Exposed brick or stone, whether it is part of the original building or you are adding it for effect, can become an architectural element of its own, creating unique spaces and divisions within spaces.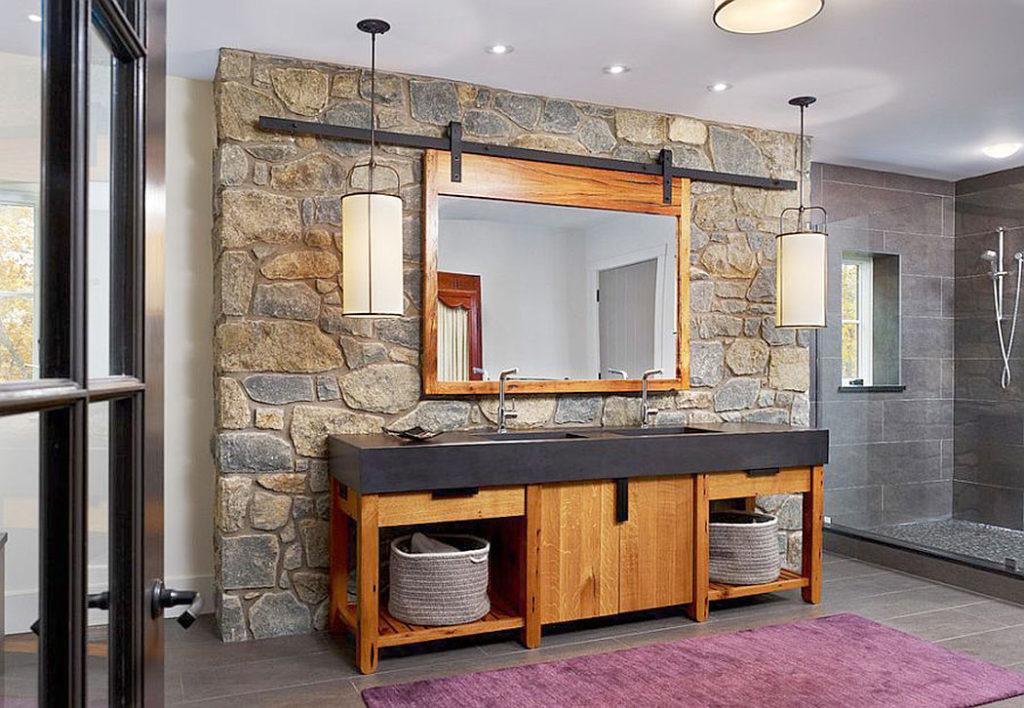 Source: Decoist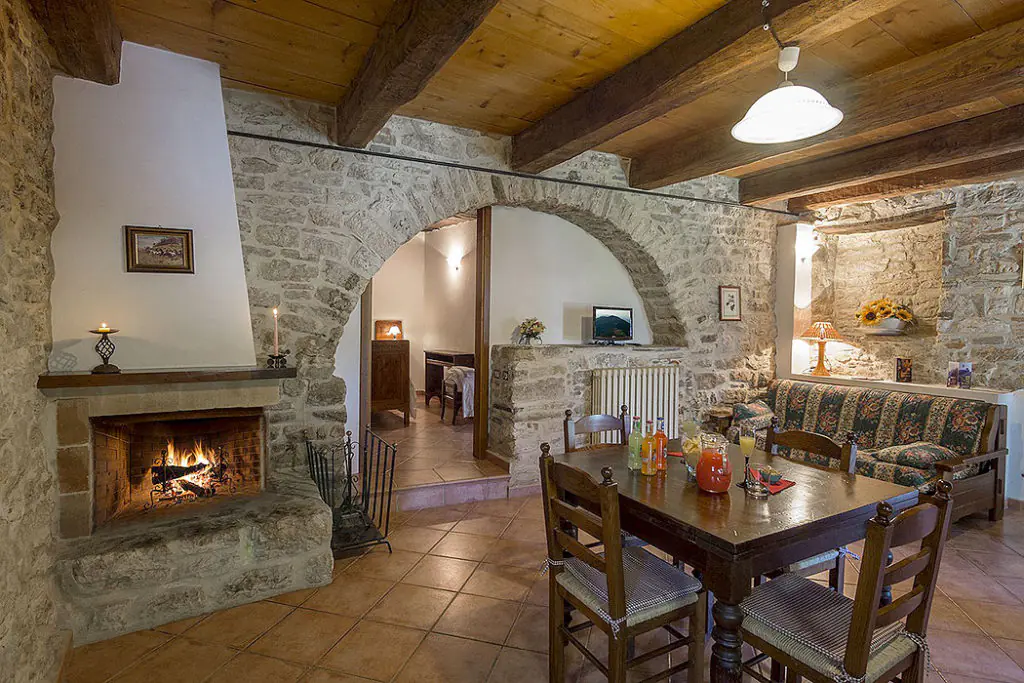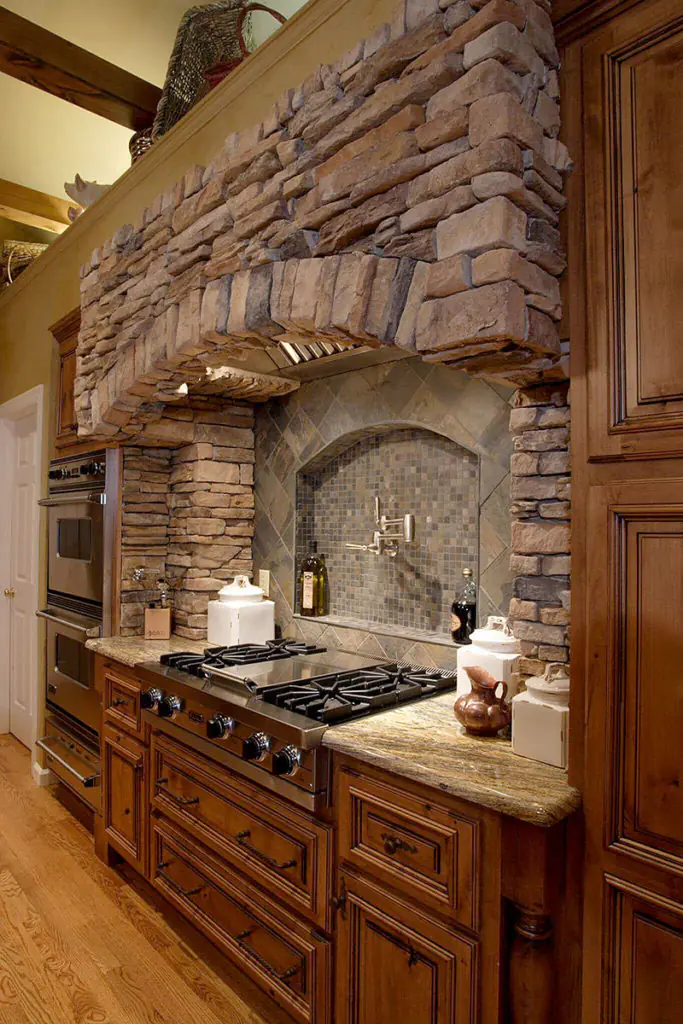 Source: callierandthompson.com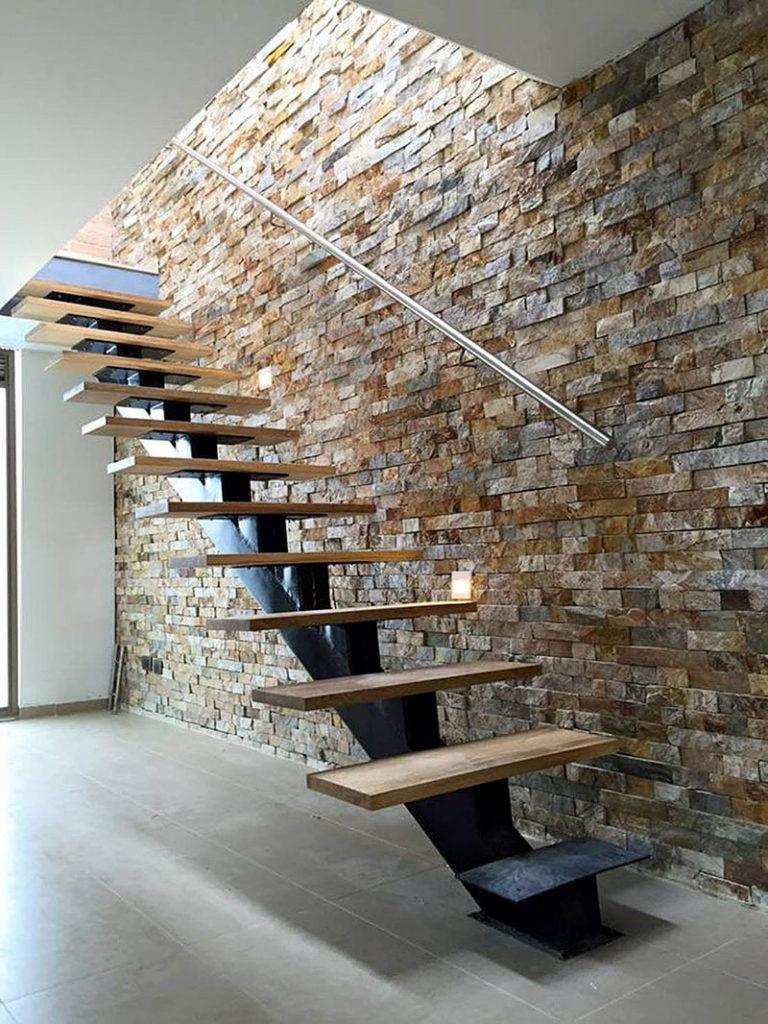 Source: un-negocio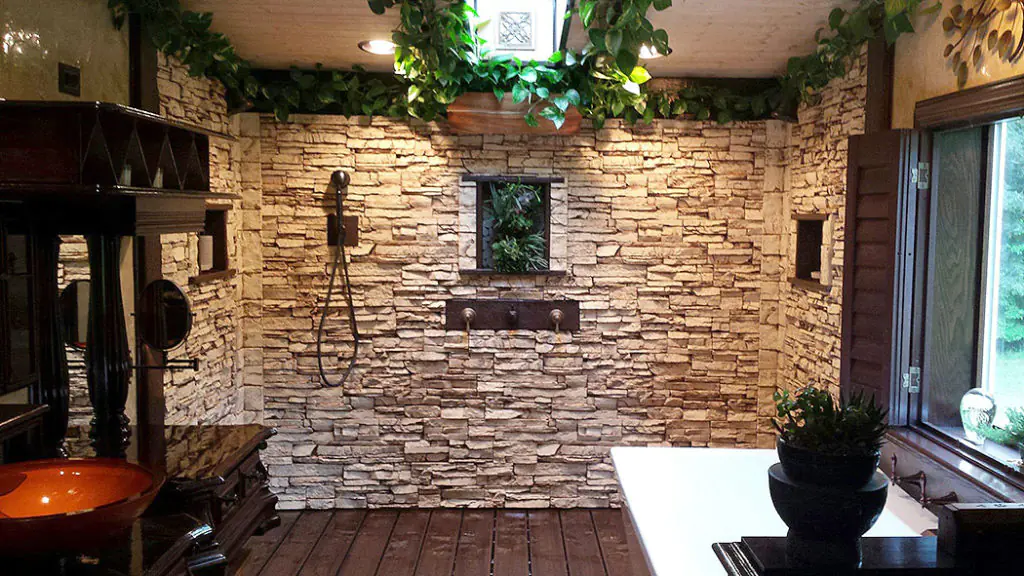 Source: FauxPanels.com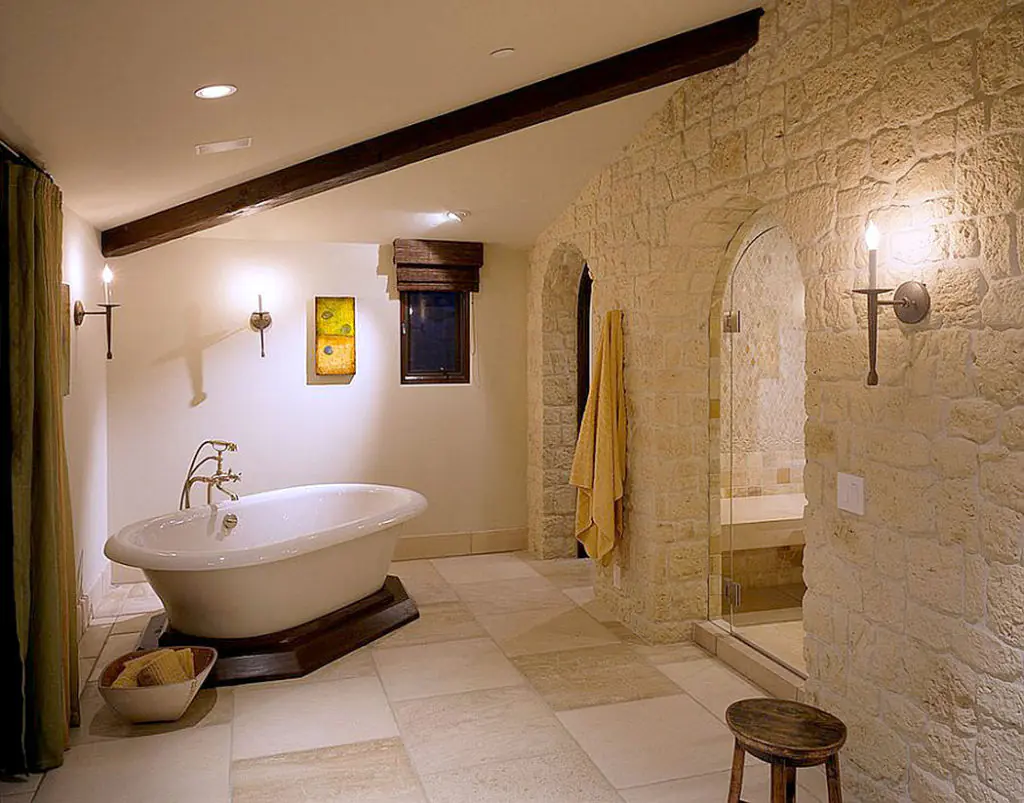 Source: Decoist
Technically, this next one is not a typical exposed brick or stone wall… it's a full-on rock that the bathroom has been built around. This would be difficult to reproduce, but it was too intriguing not to include in this collection.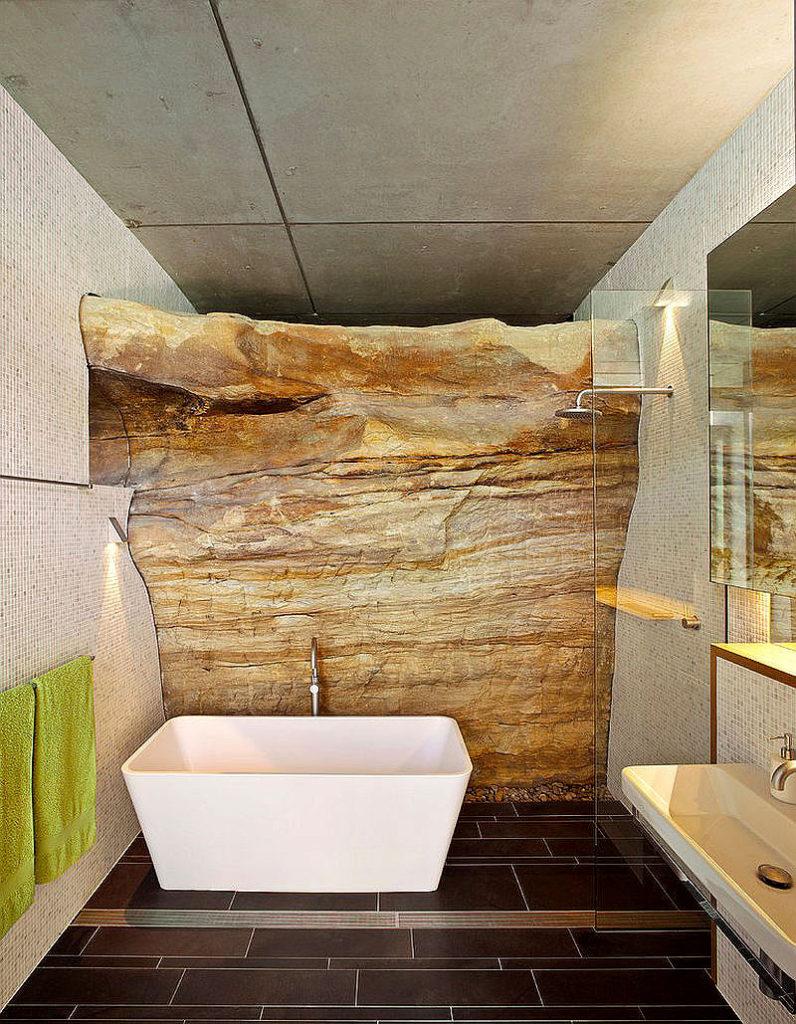 Source: Decoist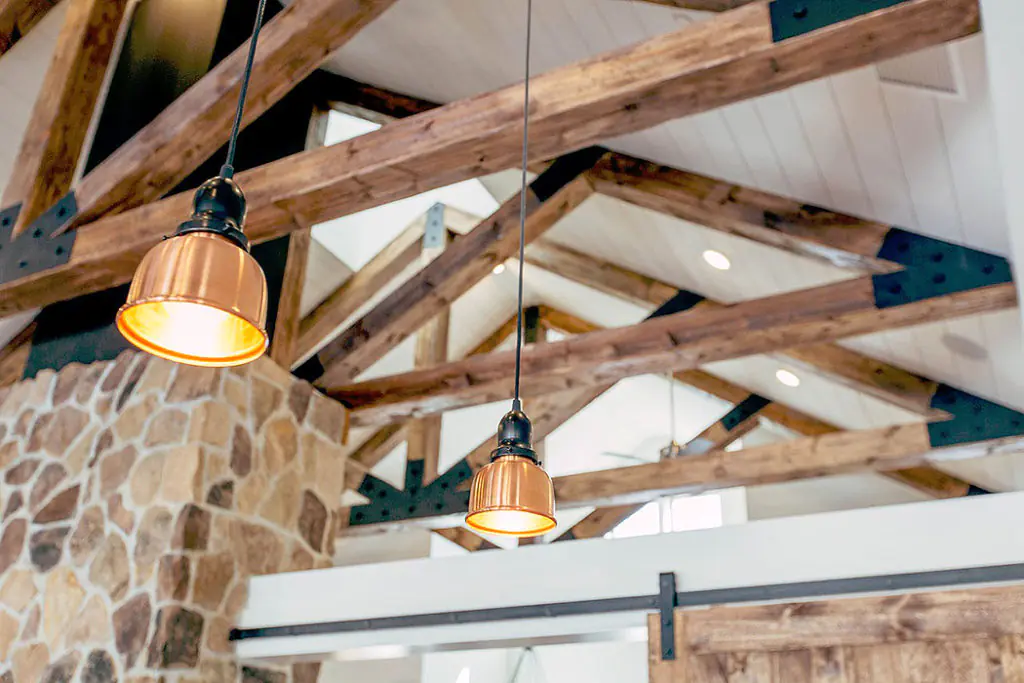 A Design Choice with Staying Power
In the end, no matter what you decide to do… whether you are revealing or working with an existing exposed brick or stone wall, creating one using natural stone, or using faux applications to give your home the look of stone with a quick and easy makeover… the options on how to build, treat, and design a stone wall or accent feature inside your home are only limited by your imagination.
Plus, there are tons of ways to use natural stone and brick outside your home… but we'll get to that later…