Looking for tips on how to decorate your Christmas tree like a pro? We outline some of the top ideas to make sure your festive display has that "WOW" factor!
The Christmas season is filled with holiday traditions and icons. From Santa Claus, stockings, presents, to those colorful Christmas tree lights, it's easy to tell when the holiday season is in full swing. Of all these holiday traditions, the Christmas tree may be the most popular and classic. Serving as a centerpiece for many families' holiday displays, a Christmas tree offers warmth and color and gives a home to all your presents.
Here, we're taking a closer look at this popular Christmas tradition to learn more about why Christmas trees have become one of our most beloved holiday icons. We also review some of the most popular Christmas tree decorations and offer practical tips on how to decorate your Christmas tree like a pro. This year, your tree will look so great your family may not even notice all those presents underneath.
Looking for some Christmas tree theme ideas? You can also check out this collection of beautiful Christmas trees!
WHY DO WE HAVE CHRISTMAS TREES?
Christmas trees are one of the most cherished and iconic traditions of the holiday season. But have you ever taken a second, stepped back, and wondered why they even exist? Whose idea, after all, was it to bring a pine tree indoors, dress it up, and then stash presents underneath as a way to celebrate Christmas?
While still up for dispute, most believe that Germany gets credit for the first Christmas trees during the 16th century. Martin Luther, the infamous Protestant reformer, then added light to the mix by using candles on his evergreen to imitate the starlight he saw shining through branches on a late-night walk. While rooted in pagan origins, the Christmas tree has become a Christian symbol for the holidays. The triangular shape of the tree is said to represent the holy trinity and the tree itself represents new life.
POPULAR CHRISTMAS TREE DECORATIONS
There's no one way to decorate your Christmas tree. These decorations should be unique to you and your family and reflect your own aesthetic. However, there are of course some tried and true decorations that you just can't go wrong with.
Here are some of the most classic and popular Christmas tree decorations:
Christmas tree bulbs: available in a variety of shapes, colors, and sizes.
Christmas lights: whether you're opting for LED Christmas lights or traditional incandescent bulbs, Christmas lights are practically a necessity for your tree.
Tinsel: for a shimmering effect that resembles ice, a holiday classic.
Candy: from candy canes to popcorn, sweeten up your tree by hanging candy from the branches.
Baked goods: There is something so lovely about some freshly baked Christmas cookies hanging off the tree.
Christmas garland: to spruce up an artificial Christmas tree or add even more green to your real one, consider draping some holiday garland around the branches.
Ribbons and bows: add a splash of color to your tree this year with bright ribbons and bows.
DIY Decorations: A lovely, homemade touch is to whip up some DIY Christmas Decorations and hang them on your tree.
Candles: candles were the most popular lighting option for Christmas trees before electric Christmas lights. To prevent a fire hazard, however, we highly suggest you opt for fake candles that can still add a classic glow.
Photographs: one of the easiest ways to make a unique Christmas tree, hang up some family photographs on your branches.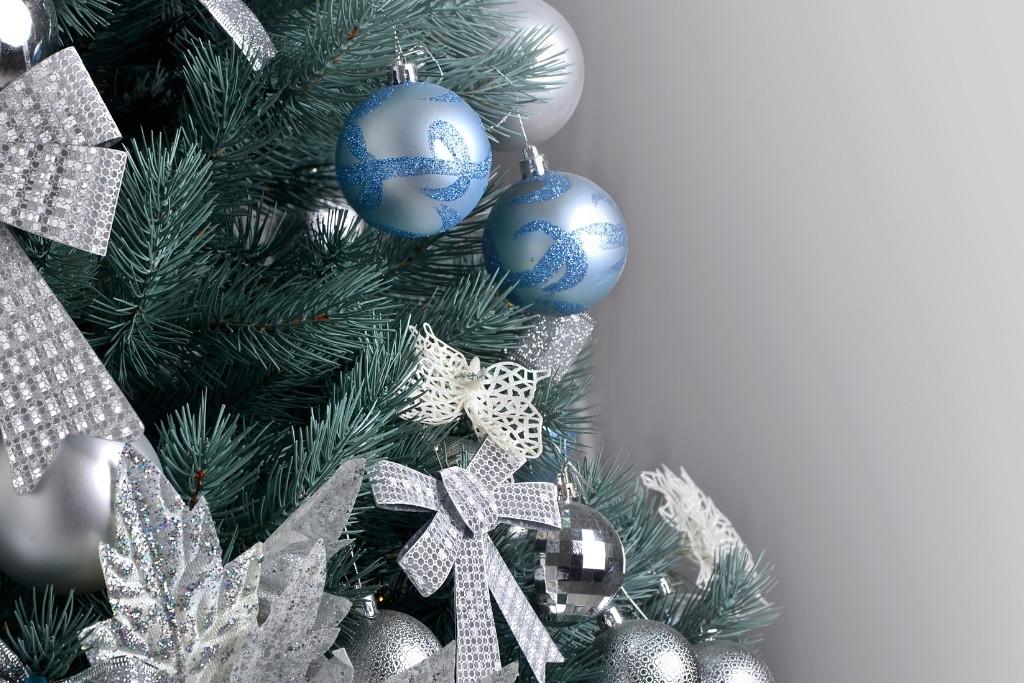 HOW TO DECORATE YOUR CHRISTMAS TREE LIKE A PRO
We just made a point to show that there isn't just one way to decorate your tree this holiday season. However, this doesn't mean that there aren't a few popular methods for making your Christmas tree look like it was decorated by a professional. Having a plan, in the long run, can save you both time and money this season and make your Christmas tree (or trees) look even more magnificent.
Here are a few tips to help you decorate your Christmas tree like a pro:
Design around a theme: how do you envision your Christmas tree? Many families design around a specific theme, such as a winter wonderland, a traditional look, or a certain color pattern. Having a plan in mind will save you time in the long run.
Fluff the branches: this step may feel unnecessary, but it certainly has an impact on the final look of your Christmas tree. Fluff and shape the branches before decorating to give your tree a fuller look. This also helps fill in any gaps in the branches.
Lights go on first: start with your lights. String these around your branches before any ornaments or bulbs and check to see if the lights work before moving on. There's nothing worse than having a fully decorated tree ready to go only to find out the lights aren't working.
Ornaments and bulbs: now you can move on to your ornaments. Try to space these out to fill out the tree and create a balanced look. Save the heavier ornaments for the stronger branches and don't forget about depth. Hang some bulbs on the interior branches to give your Christmas tree volume.
Go artificial: more and more families are choosing artificial trees now. Why is this? They won't die, provide easier clean up, and you can store them and use the same tree for years to come.
Do the unexpected: if you want something truly unique, try one of these wonderful Christmas tree alternatives.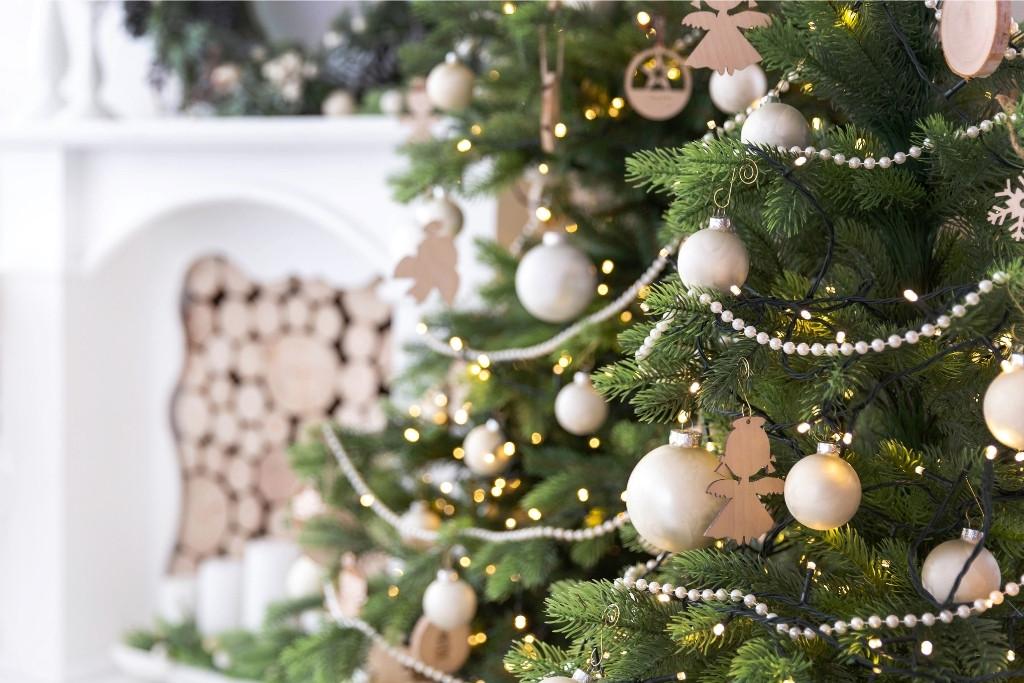 MERRY CHRISTMAS!
It just wouldn't be the holidays without a Christmas tree in your living room. While stockings, Christmas lights, and garland all help to make the season a little brighter, nothing really says it's Christmas like trimming your very own Christmas tree. With Christmas bulbs, LED Christmas lights, ribbons, tinsel, and more, there's an endless number of ways that you can decorate your tree and begin making your own traditions.
To help you get started, there are a few tried and true tips that will make setting up your Christmas tree a breeze and ensure you have something magical to enjoy. Start out with a plan or even design around a specific theme. Start from the bottom and make sure to space out your ornaments and bulbs and save the heaviest ones for the stronger branches. Don't forget a tree skirt at the bottom and your topper for last and you'll be sure to have a Christmas to remember.
Merry Christmas Wishes from our family to yours!