Whether it's a line from a Christmas song, a Christmas movie or book, or just an old family favorite, we all have our favorite Christmas quotes.
Therefore, I thought it would be fun to create a collaborative post where we put our collective minds together and list our absolute favorite Christmas quotes, and I will do my best to create a printable version using the template shown below.
All you have to do is use the comments box below to let me know what your personal favorite Christmas quote is and then check back in a day or two and see if I've managed to get the printable version created.
Depending on how busy the holiday season becomes, I might be able to get to it in a matter of a few hours but – hopefully – it will never take me longer than a day or two.
Here's the design I will be using, which will fit very nicely inside an 8 x 10 frame.
You also have the choice – should you want it – of the lighter green (as shown above) or the darker green (used in a couple of the printable images in the gallery and the framed version below).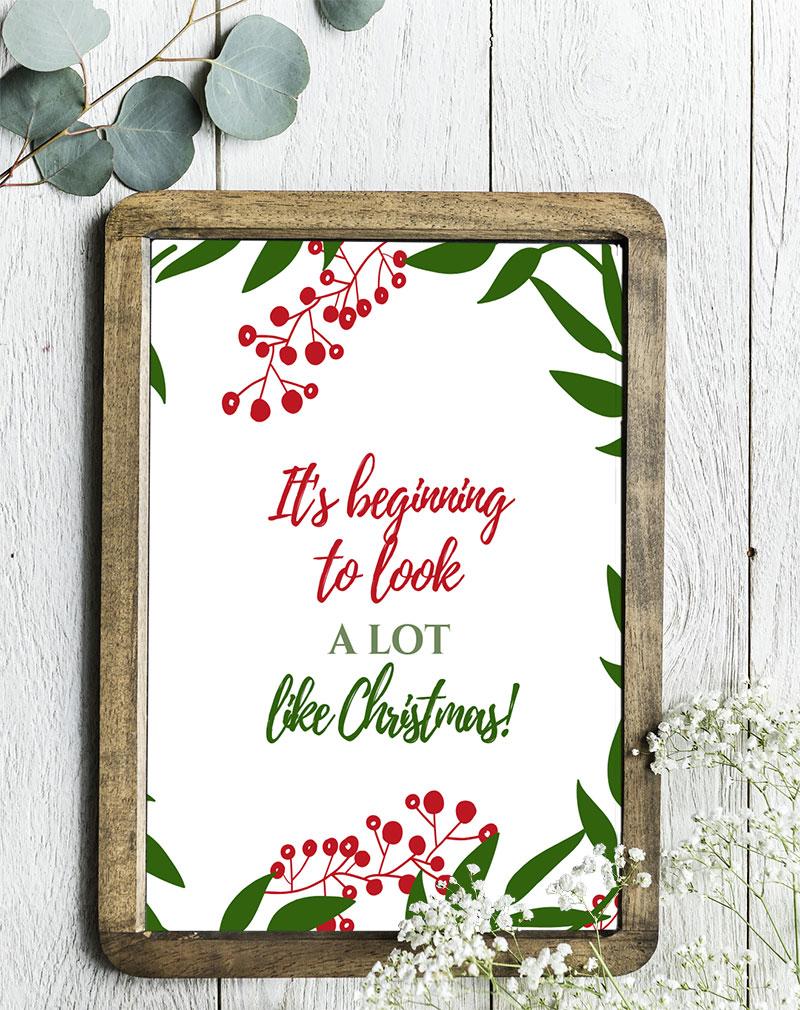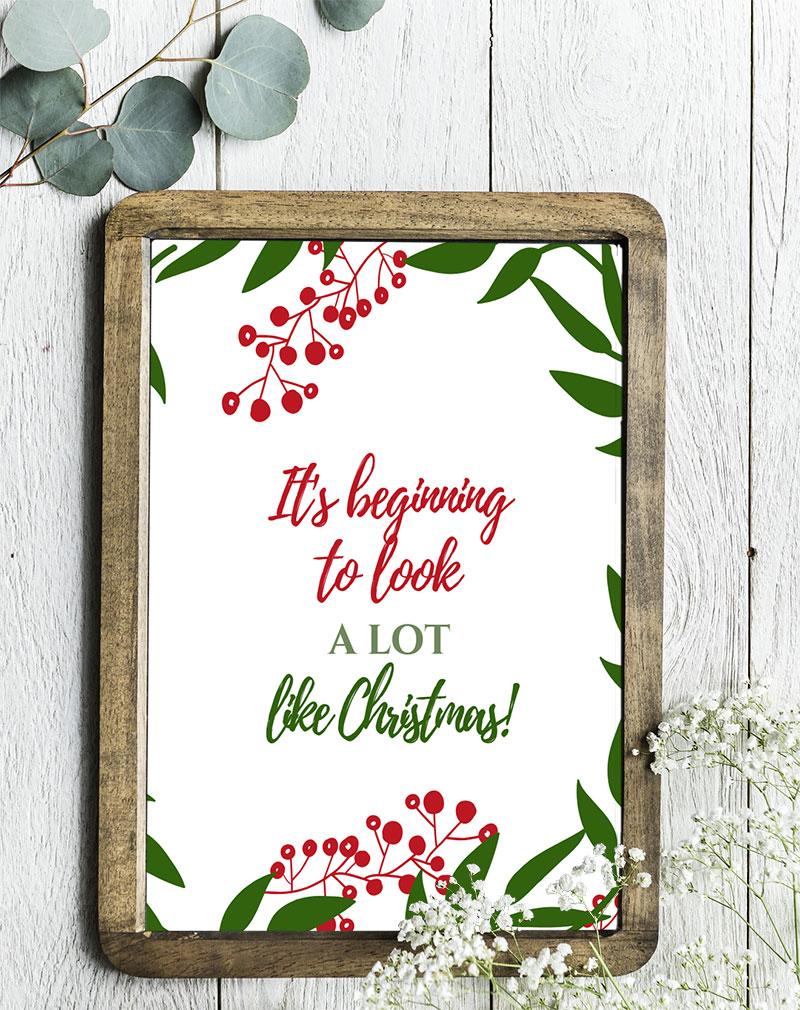 Just make a note of your preference – if any – with your Christmas Quote submission in the comments below.
I have started us out with a few classics and will expand the gallery with the submissions & comments I receive from all of you.
Together we can make this the biggest, most awesome collection of printable Christmas quotes ever known to mankind!!! Ok, maybe that's a bit ambitious… but we can make it pretty darn awesome!
Of course your Christmas quote – once designed – will be available for everyone to download and use for their own DIY Christmas Decorations, so make sure it's a good one.
And feel free to write your own. I always appreciate creativity and originality!
Printable Christmas Quote Collection
To download any of the Christmas Quotes from the printable gallery, simply click on the image to open the larger version and then right click and use the "save as" function to save the printable quote file to your computer.
And while you're waiting for your printable Christmas design to be created… feel free to check out some of our other excellent Christmas Decor posts.
I reserve the right to delete ignore and/or delete any comments that I find objectionable for any reason. Funny is ok. Weird is ok. Just don't be mean… it's nearly Christmas after all!
Let's get started… what is your favorite Christmas quote that you'd like to see made into a printable??