Summer is a great time to open up the windows, turn on some music, and tackle some cool and unique DIY home renovation projects. Whether you have money to burn or are working on a tight budget, there are plenty of unique, cool things you can do yourself to personalize your living space.
If you're at a loss for what DIY home renovation projects could help refresh and revitalize your tired home, here's a list of summer renovation ideas to get you started.

Install a Shiplap or Plank Wall
Shiplap walls are an easy DIY home renovation project that adds texture and dimension to your home. With the right paint color, it can complement your current decor and make the entire room look new. Depending on your style and the colors you choose, you can create an atmosphere of a quaint, relaxing beach house or a rustic, cozy, country home.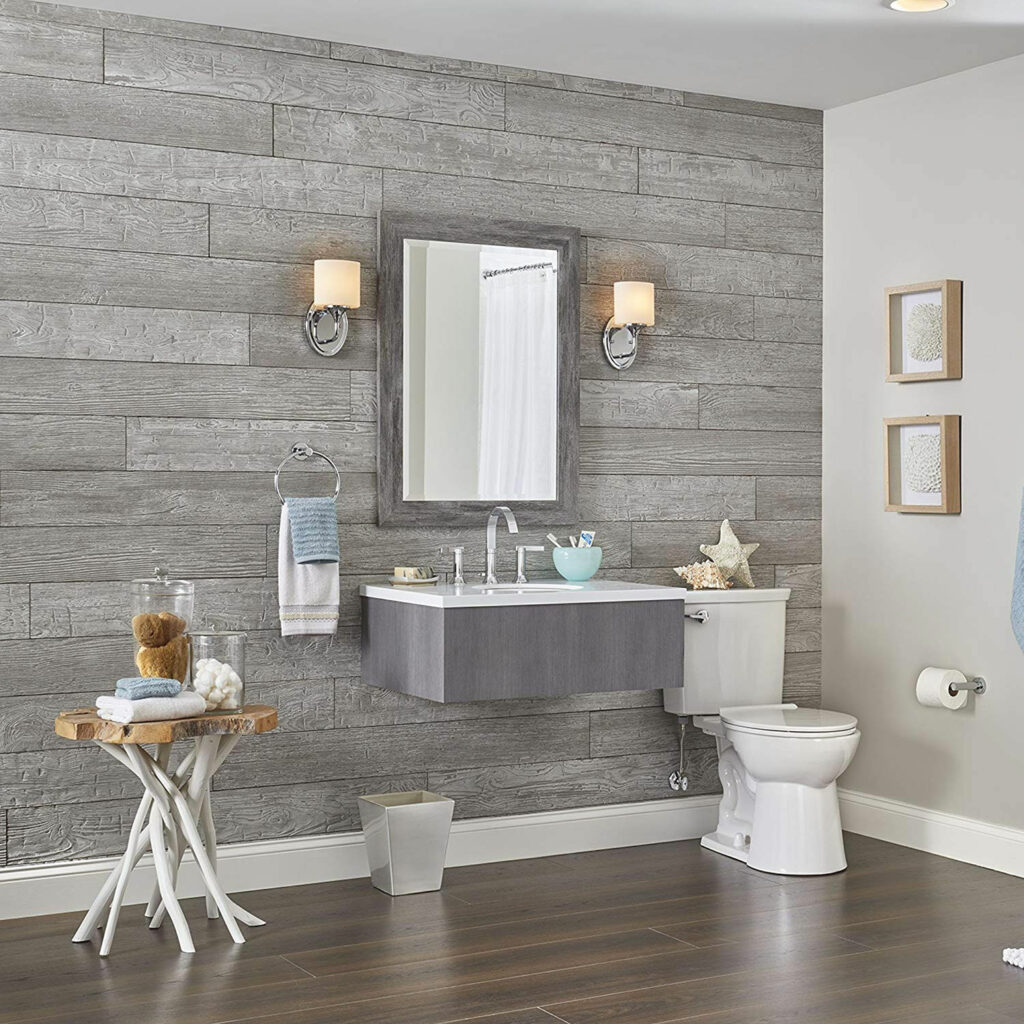 Peel & stick or glue-on plank walls are a fast and easy way to upgrade your interior from plain old paint or wallpaper to the look and feel of real barn board planks, but at a fraction of the cost & the work required.
You can mix-and-match plank colors to create your own custom look, or stick with the classics.
When your new wall is installed, revisit your interior design, and give it a makeover. Create an entirely custom look when you order a portrait painting from Instapainting that captures your favorite scene or people. Upcycle a few thrift store finds and create an accent piece for the wall that brings the room together.
---
Refresh Old Cupboards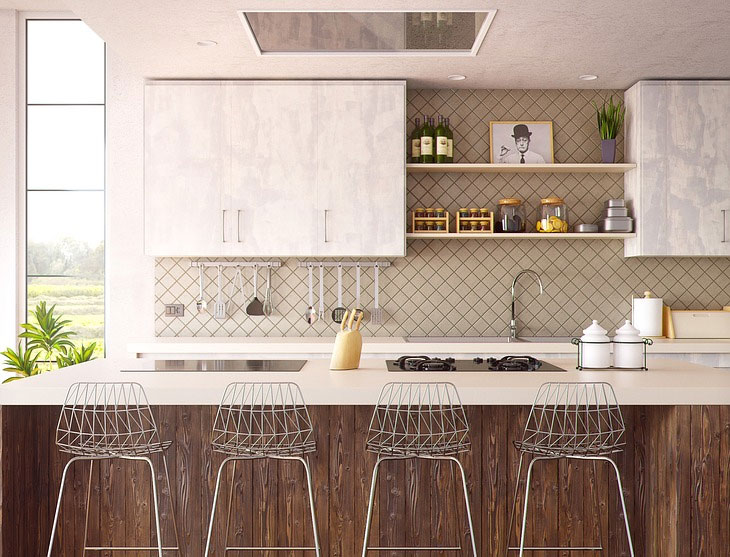 If your house still has the once trendy oak look that was so huge in the 1980s and 1990s, it's time for an upgrade. Don't be deterred by the fear of how much this DIY home renovation will cost you; there are a lot of affordable DIY options that can be completed in a day or two for a reasonable investment.
One of the most stunning ways to refresh your cabinets while maintaining a classier vintage look is by using chalk paint or milk paint. These types of paint create a matte effect that can be left in a polished state or distressed to your liking. Alternatively, there are gel stains that can be applied over the current finish to maintain the natural wood grain but alter the color. All you'll need is some degreasing wash and sandpaper to take off any leftover grime.
---
Swap Out Your Light Fixtures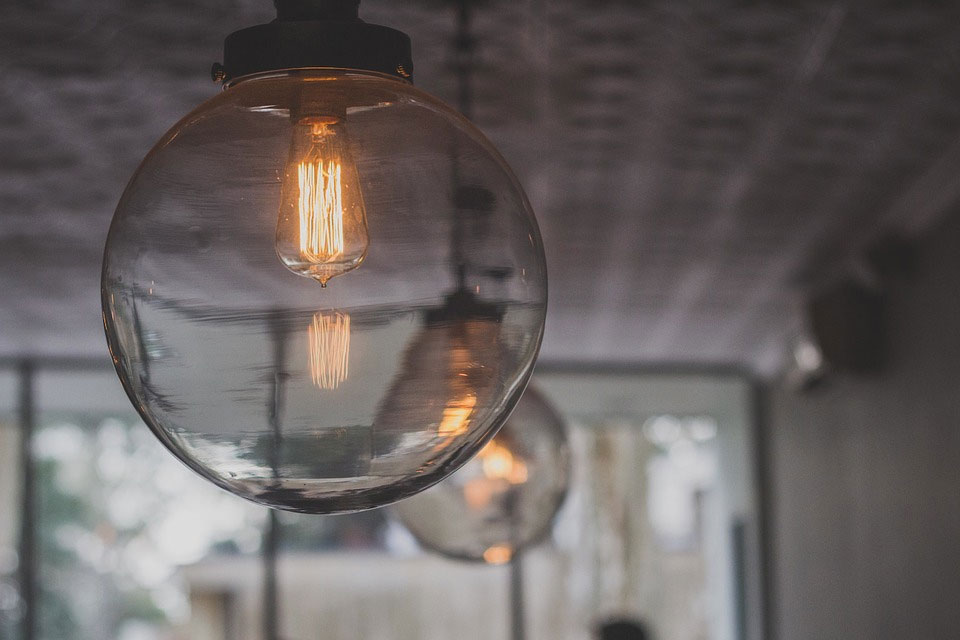 If your house still has the standard half-dome ceiling lights that so many contractors install for cost savings, it's time to swap them out for something better. Sure, light fixtures can be expensive, but the change they can make to a room is often worth the investment.
However, for those DIYers that want a more cost-effective approach, creating your own DY Light fixtures can make for a fun summer project that saves you hundreds of dollars.
Upcycle old photo frames with some metallic paint, frosted glass cover, and super glue to create a trendy fixture that will cover any style of bulb. Get a wide lampshade from the store that fits the dome area and replace the glass with the shade. Create a macrame style hanging apparatus to cover the shade and diffuse the light. Repurpose old lights with a fresh coat of metallic paint. The options are endless.
Change a Closet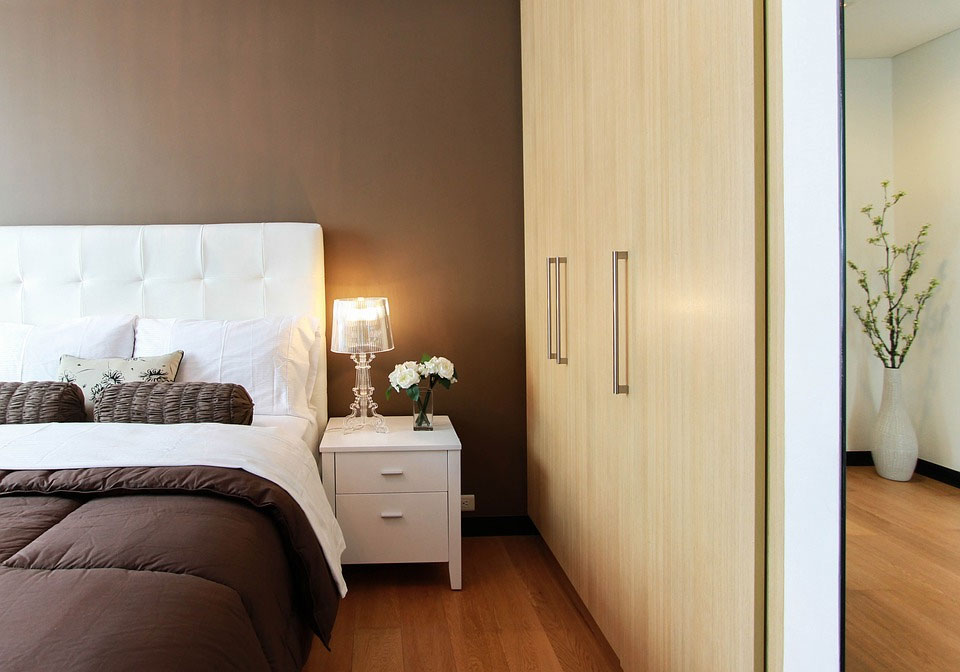 You'd be amazed how simply changing the closet doors away from the builder's standard can update the entire look of a bedroom.
Closet organizers can also make a huge difference in the look, feel, and usability of the interior of your closets.
If you are lucky enough to have a home that has plenty of closets, you have an opportunity to create a space that's entirely unique with one of these DIY home renovation ideas.
For example, an old linen closet can be upgraded to create a mini-office with a built-in desk and light. This is ideal for people who can't decide between a guest room or home office space.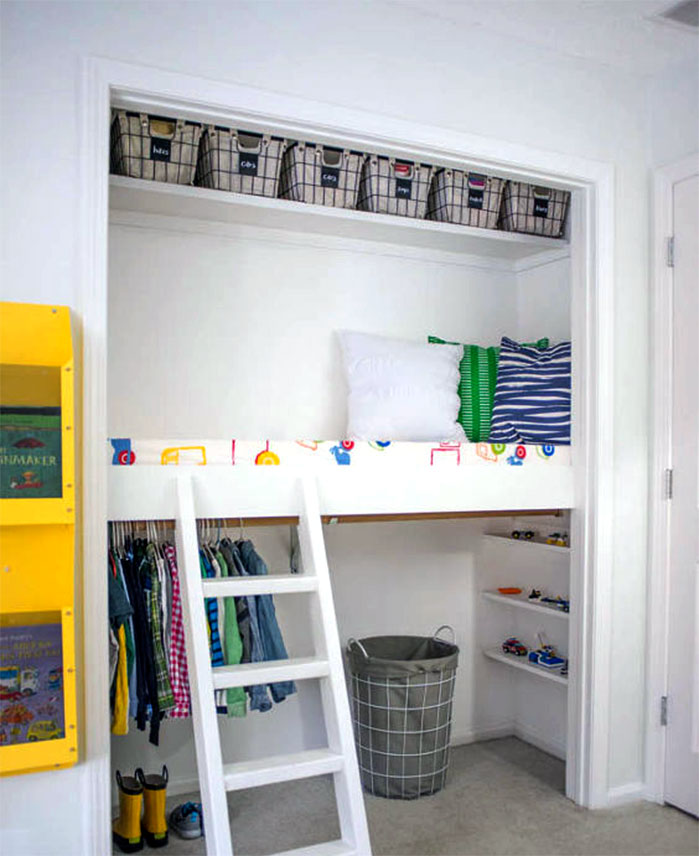 If you have children, turn their closet into a loft-style bed or reading nook, giving them the feeling of a treehouse indoors.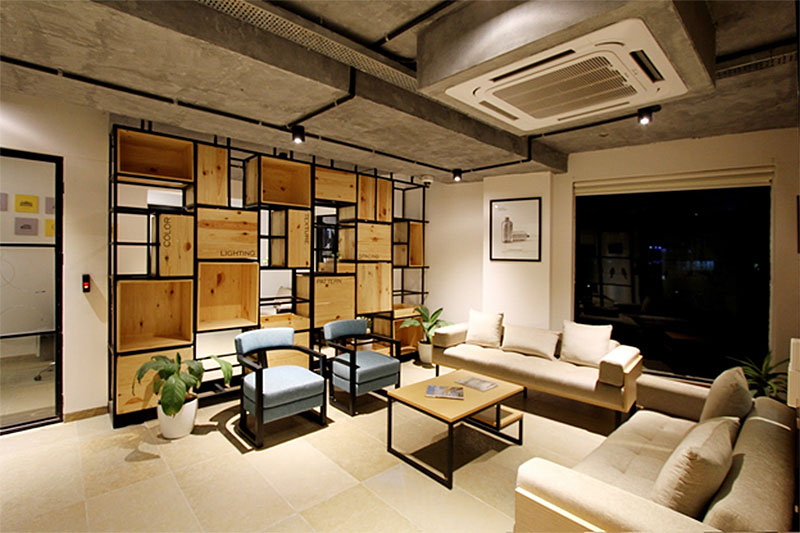 If you lack closet space, work to optimize the space you have. Add shelves, cubes, additional hanging apparatuses, etc. Wasted areas like under the stairs can be upgraded to create more effective storage space as well, though you might want to add purging some unused things to your summer to-do list.
You can read more about maximizing the storage space in your home in our 50 Nifty DIY Storage Ideas article.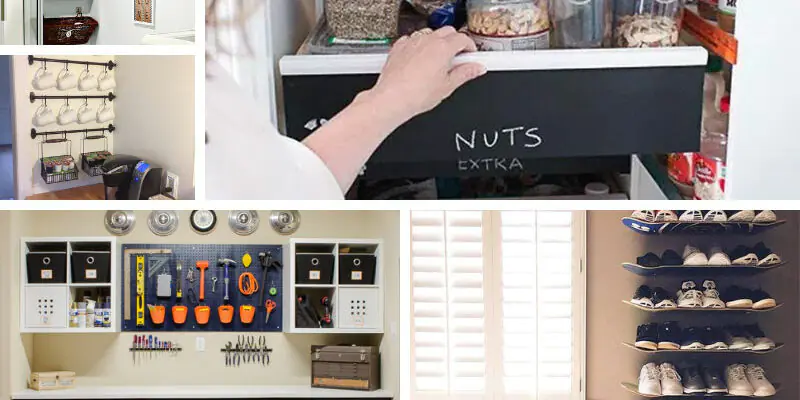 Keep it Simple, Keep it Fresh
There are plenty of summer DIY projects that will add a cool, unique twist to your current home. Be creative, study lots of tutorials, and see what you can do.