A beach is a place of tranquility and serenity, where you can escape the hustle and bustle of everyday life. The soothing colors and accents that make up the heart of beach decor can help to calm your mind, body, and soul.
When people decorate their homes with beach themes, they are attempting to replicate that feeling for themselves at home. In this article, we will explore the different colors that you will find in a beach theme as well as tips on how to create your own beautiful beach decor style. We'll provide plenty of examples so you can get inspiration for your own design!
It is difficult to pinpoint when beach decor started becoming popular. You could argue that it has always been popular, but maybe not mainstream in homes all across the world.
It's certainly gaining popularity now! Pinterest searches for "beach home decor" have increased by over 40% since 2014 and there are millions upon millions of photos on Instagram with #beachdecor or #coastaldecor hashtags at this time.
There are two main reasons why people enjoy decorating their homes like the beach:
1) they want to bring a little bit of nature into their houses
2) they long for serenity, relaxation, calmness, etc.
People love bringing these feelings into their homes through decorations that mimic what you would find on the beach. They are meant to be relaxing and soothing, not distracting or chaotic like many of the colors you would see at a nightclub.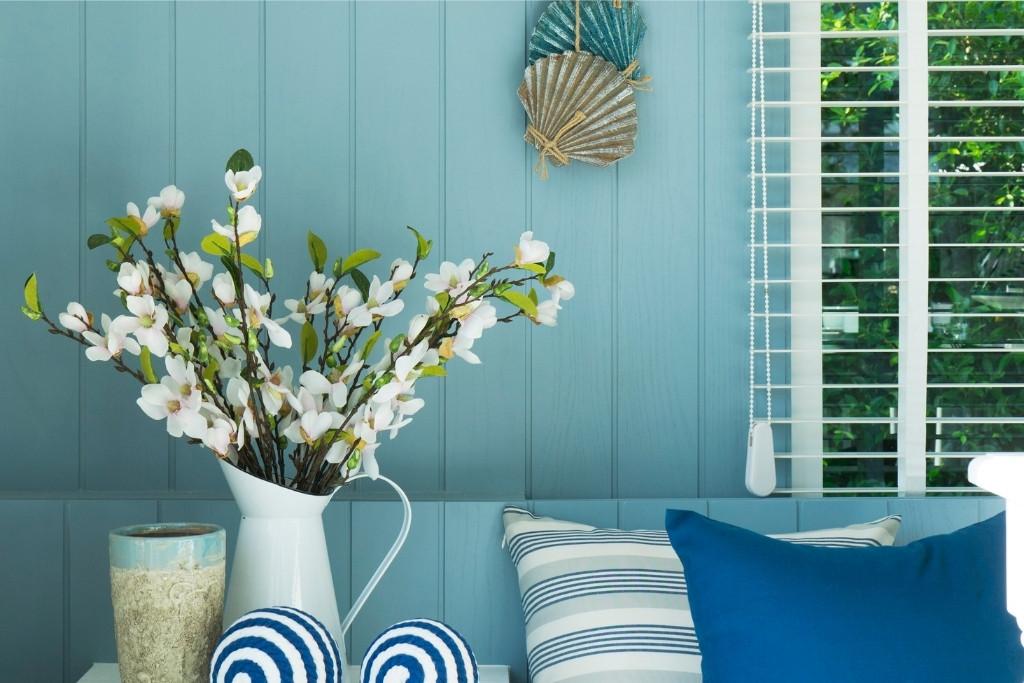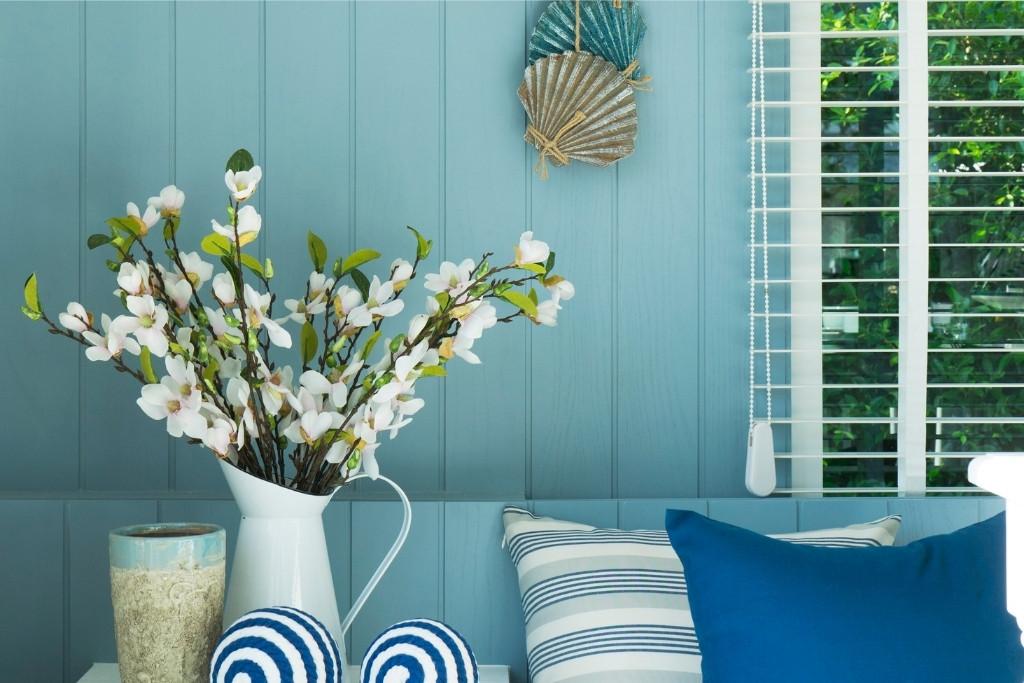 Popular Beach Decor Colors
The color of the beach is a light, soft blue along with lots of white and beige tones in natural beach decor. This makes sense, as when you think about where the beach meets the water, it is these colors that come to mind most often. However, the beach decor style is very versatile and can be created using many different colors.
Plus, when decorating your home in a beach theme, you want to avoid using too much color so as not to change the feeling of tranquility that you are trying to achieve by adding this type of decor. The best option for creating beautiful beach décor is choosing pastels or even muted shades!
Light Blues
From cool-toned sky or sea blue, these shades are often used to mimic the cool feeling of water. It's a very calming yet energizing color which makes it perfect for your beach home!
Light Greens
A light green with yellow undertones that resembles fresh grass during springtime more than any other season (but still has cool-toned coloring to it). Most people would describe this as a mint green but some have said they thought it was seafoam at first glance so don't be surprised if someone thinks these are two greens entirely! Not surprisingly, these are two of the most popular colors used in beach decor.
It's a great color for those who want something calming yet not dark like pine or olive tones which can be distracting and make your room feel smaller because they take up more space visually (and sometimes physically).
Light Browns
A light brown with warm yellow undertones that reminds people of sand at the beach and is perfect for those who want a more calm, serene decor style without too much grey or blue influence. It's also nice if you love wood grains but don't want to go overboard because this has just enough warmth mixed into it so your room doesn't feel cold like an all-white space would!
Light Greys
A light shade with cool blue undertones is one way to bring some nature inside even though most homes nowadays are not built with wood and stone materials like the ones you would find on a beach. This color reminds people of fog or mist at night which makes them think of calmness and serenity rather than harsh weather conditions, even though most homes today don't have to deal with such problems.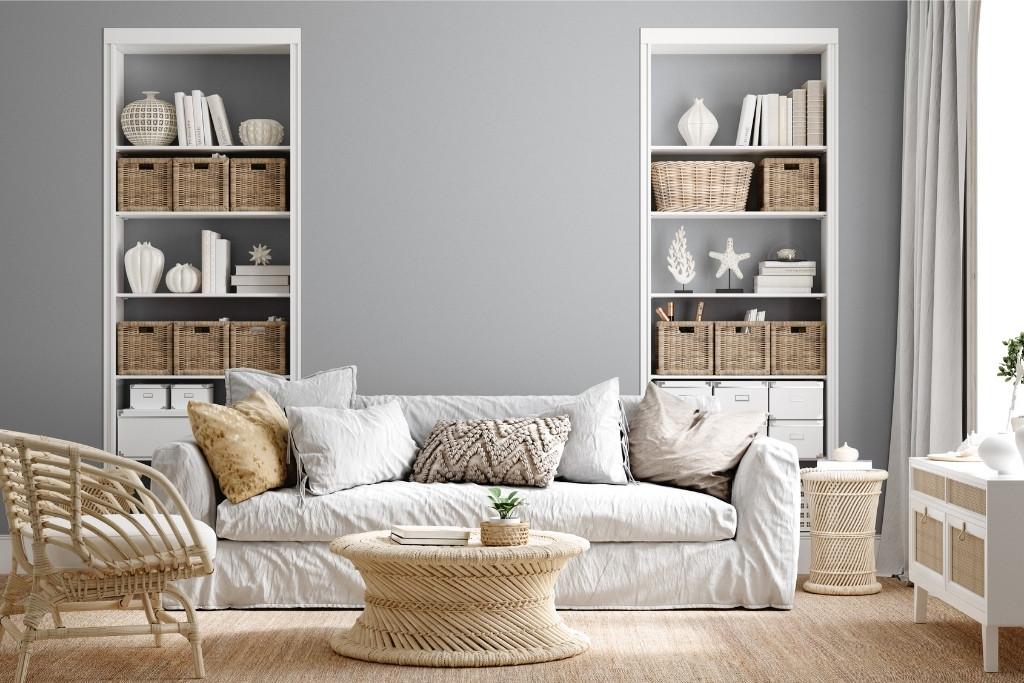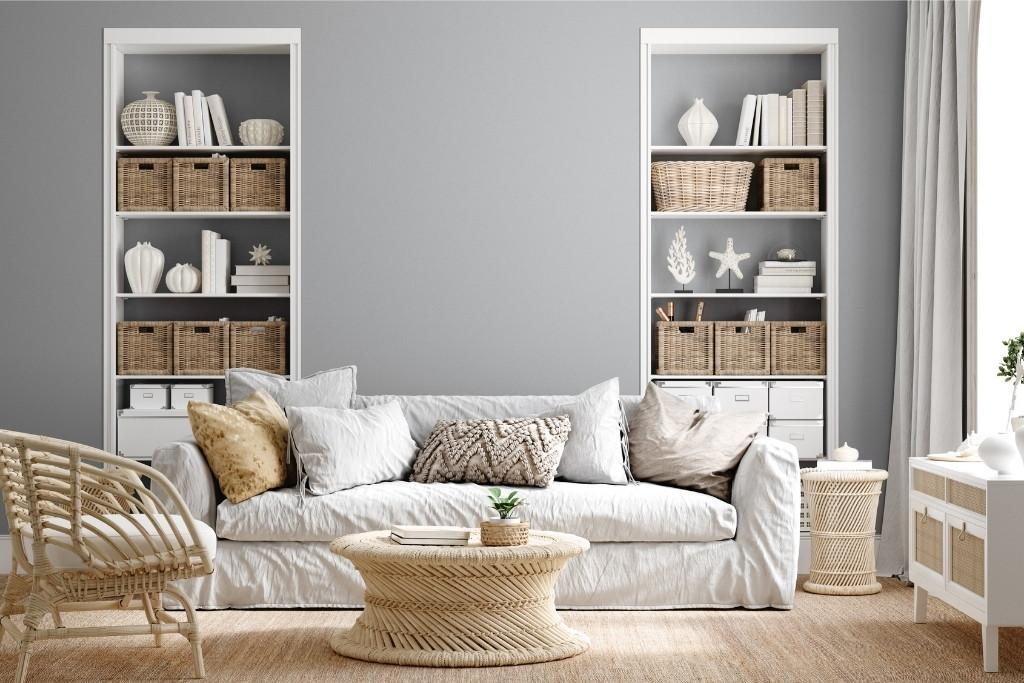 Light Purples and Lavender
A soft lavender hue that leans more towards pink undertones (since lavenders are usually associated with purples). There's nothing wrong with using darker purples for this theme since they're still calming but you might have to use lighter purples if your friends become easily distracted by dark colors.
Dark Browns
A deep brown shade without too much orange mixed in it so it doesn't feel like mud or dirt which can make homes smell musty after a while. This color is perfect for beach decor because the lack of yellow means there isn't anything distracting about this tone and yet there is still a hint of warmth to it.
Dark Greys
A dark grey with hints of ashiness makes people think more of dust than smoke when they see this color (especially if you have pets). It has very cool undertones but not quite as blue-toned as slate since your home won't have any ice elements inside either which are common in winter.
Tropical Colors
People love using these bright hues because they remind them of sand, sea glass, shells, coral reefs, tropical fish, and all things that are associated with the ocean! These colors also happen to pop against a blue sky… which is another common element found at beaches around the world.
If you have ever been to Hawaii then it goes without saying that tangerines, lime green, pineapple yellow, and aqua will definitely put your mind there immediately!
Whites & Sand Beige
These are common neutrals and they work well when paired with other beach shades. They make perfect accents and add a little bit more warmth (which is great for winter). If you love decorating your home like the beach but don't want too many bright colors, then try using whites and sand colors.
It will still give off that relaxing vibe while also making it appear less busy than if all three tropical tones were used together.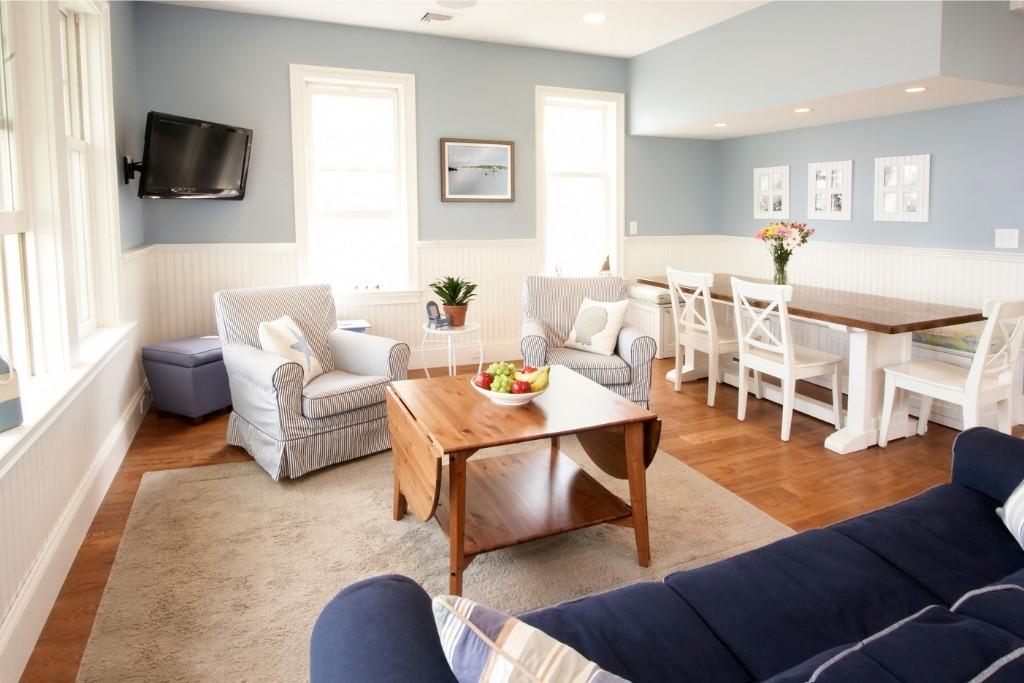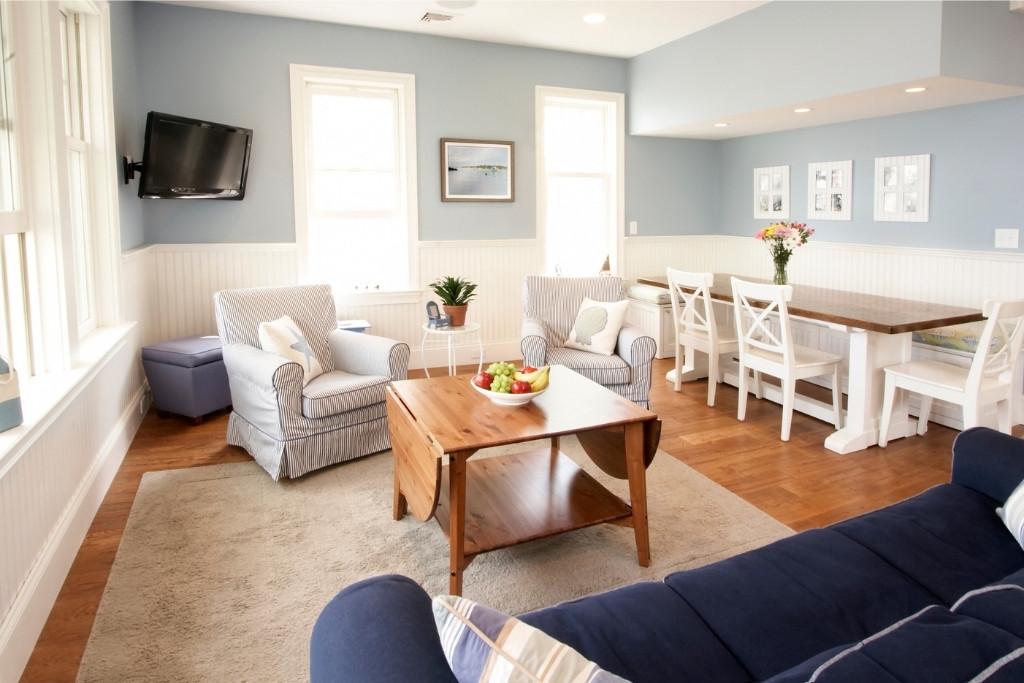 How To Create A Beach Decor Style?
It really depends on the style that you are trying to achieve. For example, if you love rustic beach decor then using driftwood, seashells, and other natural elements is a must! If contemporary beach home decor is more your thing, then choose modern furniture with pops of pastel colors.
If it's the coastal cottage design that you're going for (think Martha Stewart), stick with white furniture and paint all walls in light aqua or tangerine color. Paint wooden beams on either side of the room in dark chocolate brown which will make ceilings appear much taller than they actually are!
It really depends on what type of look you want to create but don't be afraid to switch up the styles every now and again! Mixing different types can give your home a unique look that people will admire!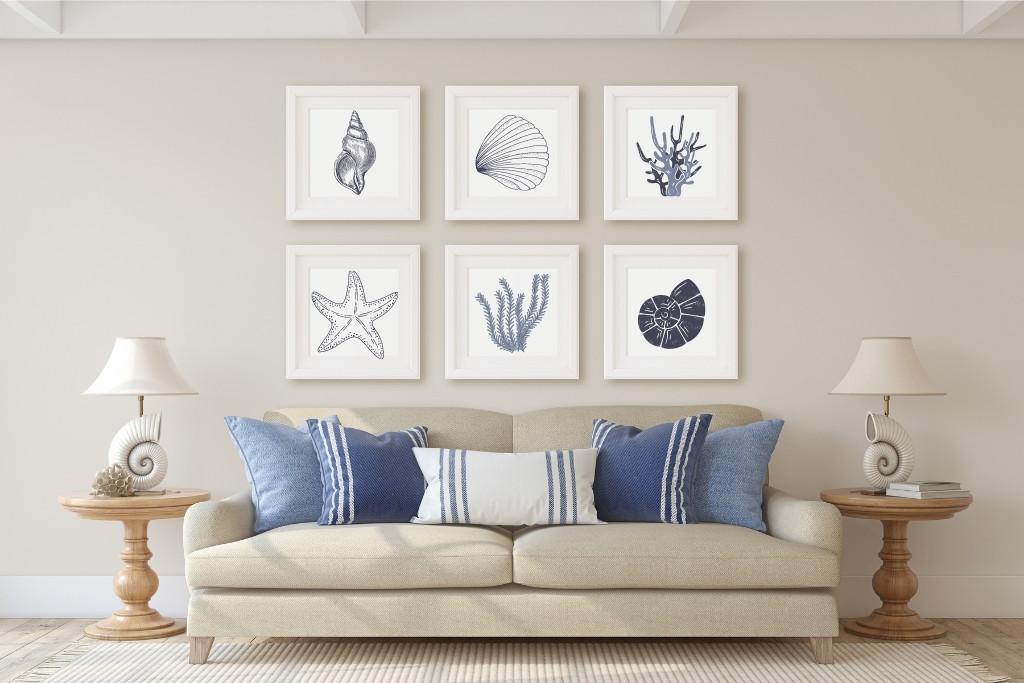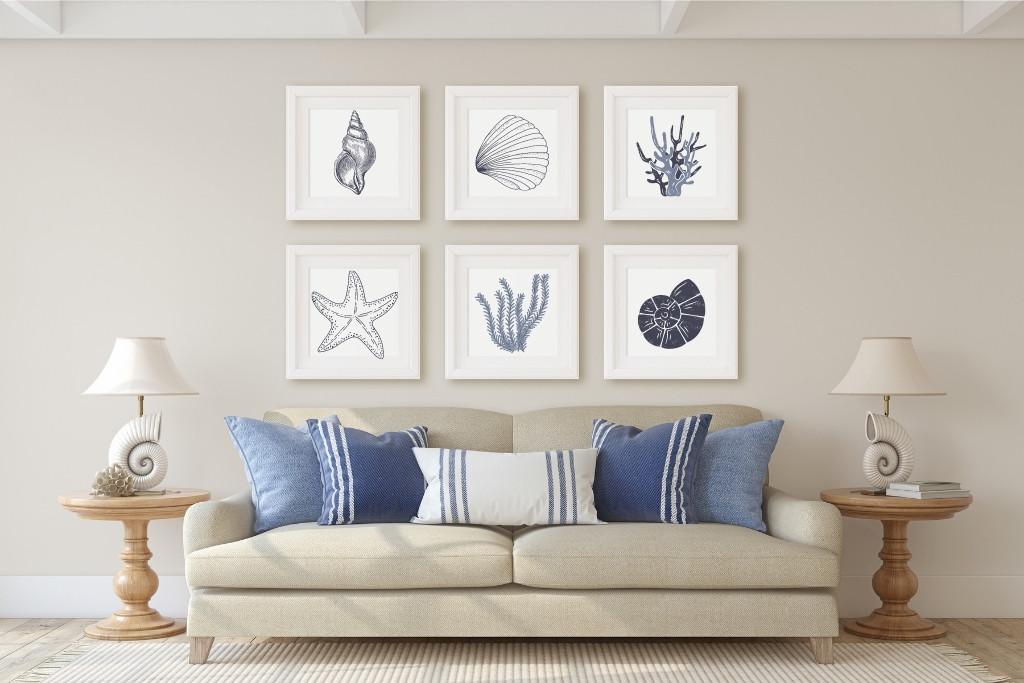 What All Of This Means For You As A Decorator
When looking for inspiration on how to create beautiful beach décor in your own home, there are many places where you can go online! Pinterest has thousands upon thousands of boards dedicated to this theme and Instagram almost always shows pictures taken at the beach.
You can also find some great DIY projects and crafts if you want something unique made just for your space. Below we have provided examples of various different beach decor styles so you can get some inspiration for your own space.
If you are already decorating your home in a coastal theme, then this article probably doesn't offer anything new. However, if beach decor is something completely foreign to you and you want some ideas for making over your house with the help of certain colors then we hope this post has been helpful!
Remember: it's fine to use one or two tropical tones at a time but don't limit yourself only to those three because they can quickly become boring. Mixing up different shades will keep everything looking interesting without being too distracting from what the point of using them was in the first place – relaxation. It may sound silly but these things matter when it comes to decorating your home!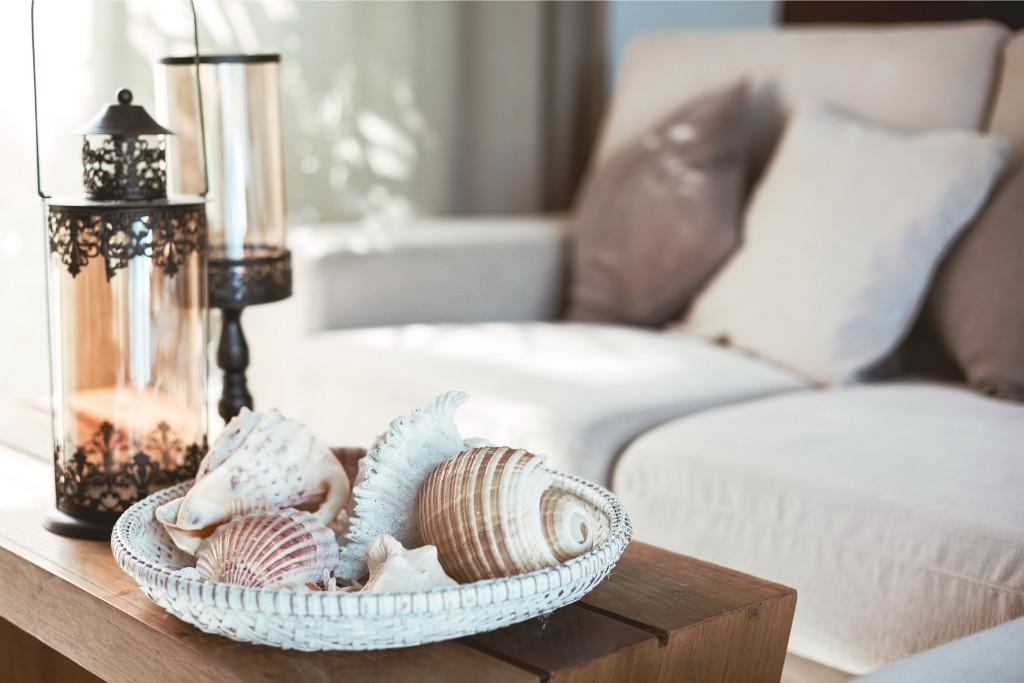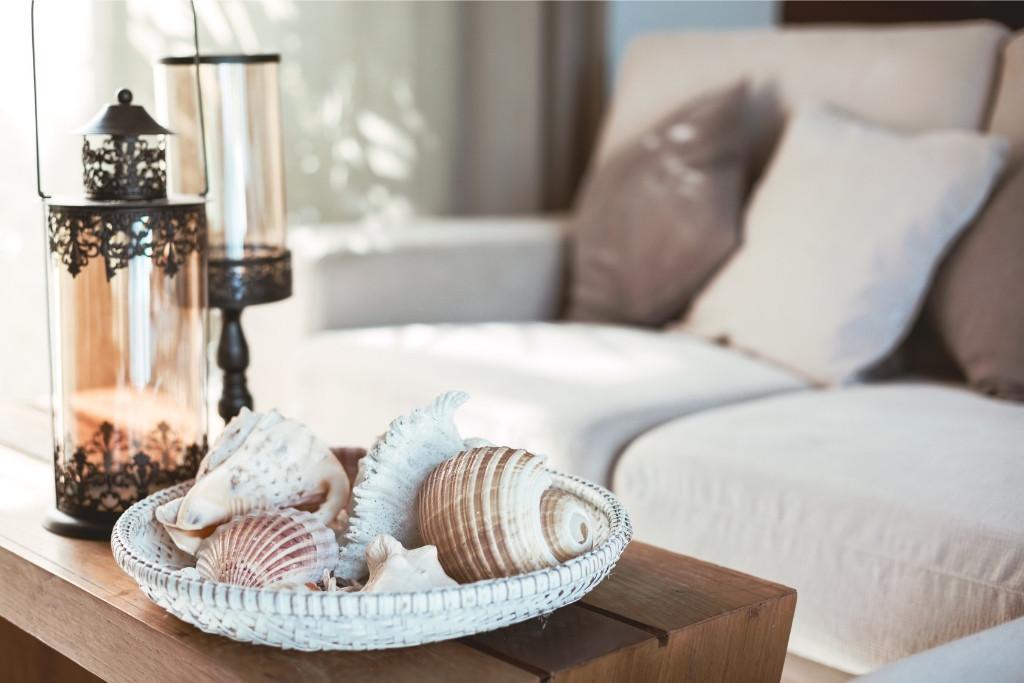 Beach Decor Accents
Don't forget about purchasing accents for your home too if you plan on creating an entire theme dedicated towards something like tropical, nautical, or coastal looks.
No matter which style you choose there are bound to be certain things that fit perfectly with them so don't miss out on these opportunities because they won't come around often (if at all) again! It's important not to neglect even small details like pillows, candle holders, tapestries, and vases because they add a lot to the final look of your home without costing too much money.
For one lovely approach, consider a beach or coastal-themed tapestry wall hanging to add an elegant touch your beach decor.
Beach Decor Tips
A big trend for beach decor right now is to use shells and other items from nature as your accents, such as driftwood or rocks! This allows you to transport a little bit of that serenity into your home with ease. Plus it's just pretty! You can also create beautiful centerpieces by arranging these natural elements in clever containers like vases or candle holders. Add some fresh flowers on top and then watch them bring out those seaside vibes all year long.
Use light blues, soft white/beige tones along with some pops of other colors such as green or pink if desired.
Look for furniture pieces that have these same colors built into them already (i.e., find side tables that have blue glass tops).
Large vases filled with sparkling white sand, which is even better if it comes from your favorite beach!
Shell-shaped picture frames hanging on the wall near your bed or sofa are another great way to integrate the natural aesthetic of the beach into your decor.
driftwood shelf for displaying shells and other beach-themed objects that you have collected over time when visiting the beach with friends or family members. This makes it feel like an authentic piece of beach decor instead of just something purchased at a store!
When choosing accessories to complete your beach decor style, it is best to stick with lighter colors like white or ivory instead of bright colors that may distract from the overall look you are trying to achieve.
As you can see, there are many different ways to create a beautiful beach decor style.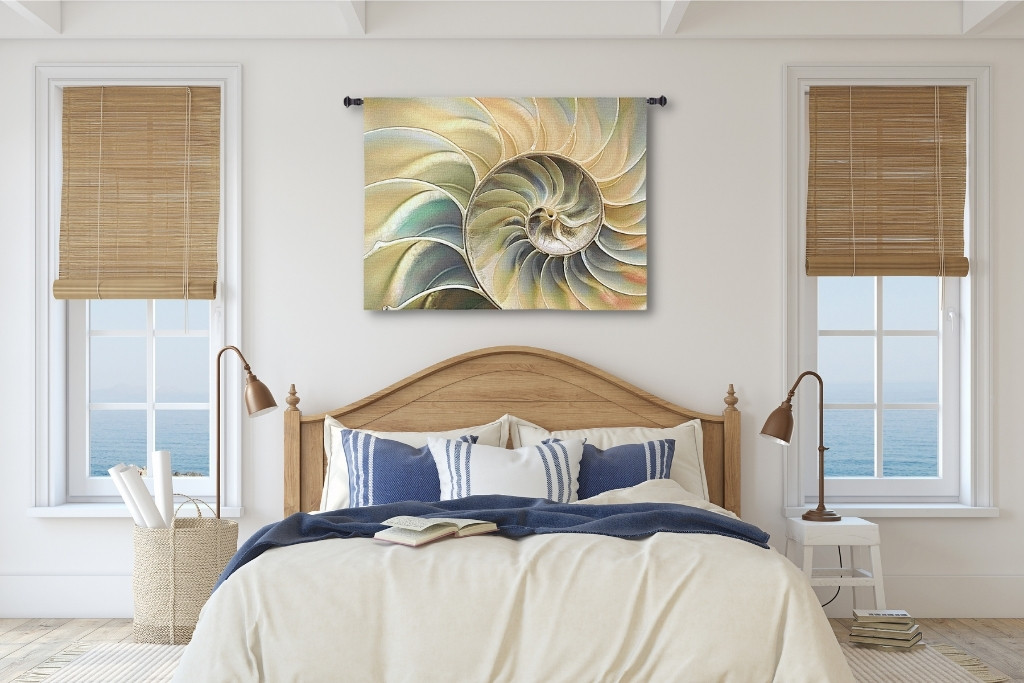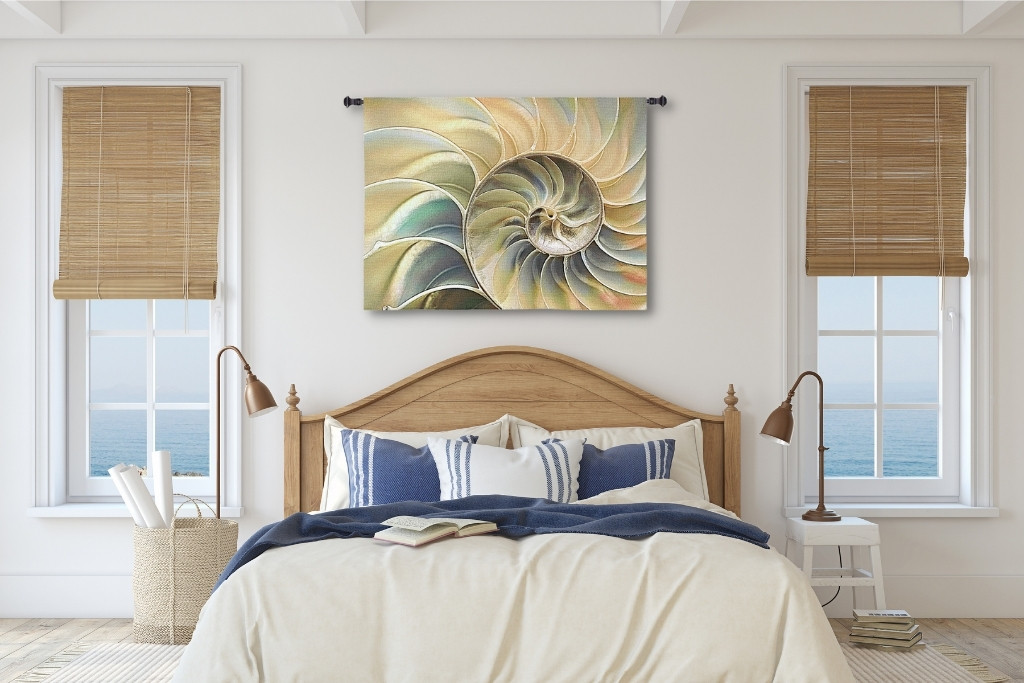 Why Do People Love Beach Decor?
It's easy — Beach decor is very relaxing!
Today's world is full of hustle and bustle where everyone wants everything done yesterday. At times it can be hard for people to unwind from their busy schedules but creating a tropical theme in your own living room may just do that for you! It will allow you to escape into a peaceful, relaxing atmosphere that isn't found outside unless you're at the beach or visiting an exotic locale. Make sure not to overdo decorating with colors though because less is always more when it comes to this sort of thing otherwise things can become overwhelming fast which no one needs especially if all they want is peace and quiet!
There is something so calming about being surrounded by the colors of the beach, from the blue water to beige sand. Even if you live far away from a beach where you can actually go and experience that serenity in person, bringing this theme into your home allows it to come alive for yourself anytime you want without having to leave your house!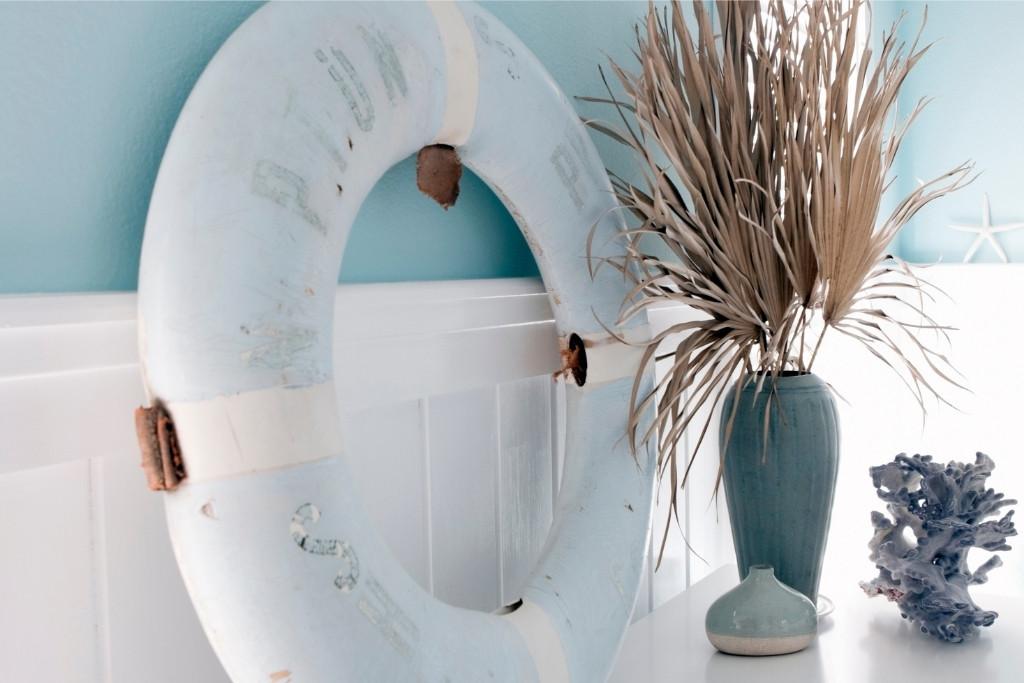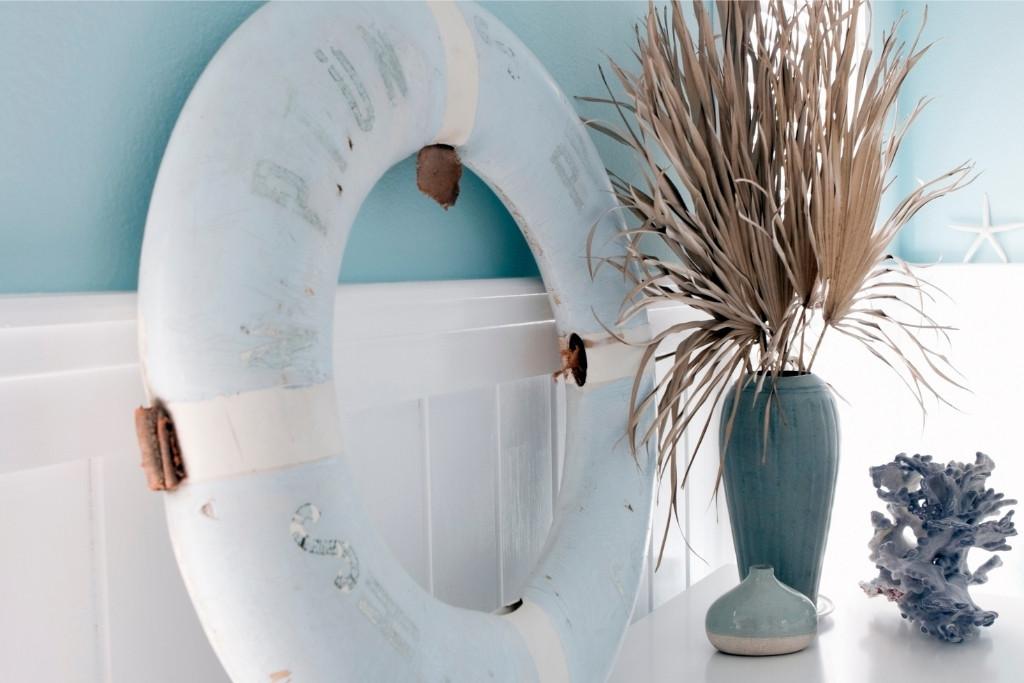 Beach decor also makes people feel young and carefree again even when they are going through difficult times or experiencing stress-related problems at work/school etc. because there is something about sitting on a bright orange couch with white pillows while reading an old paperback book under dim yellow lighting that just brings back good feelings no matter what might be happening otherwise. It's like getting a big hug from the ocean without having to actually be near it.
Beach decor has a way of brightening up any space and making people smile so why not learn more about this theme? Decorating your home in a beach style can really help you feel good! And who doesn't want that these days?!