Celebrate the 4th of July in style with some great party & celebration ideas curated from some of today's top home decor, style, and lifestyle bloggers.
From colorful cookies and cupcakes, to DIY decor, to signature red, white, and blue cocktails, we've pulled together some of the best and brightest ideas to help you create a fireworks-level impact on your next party.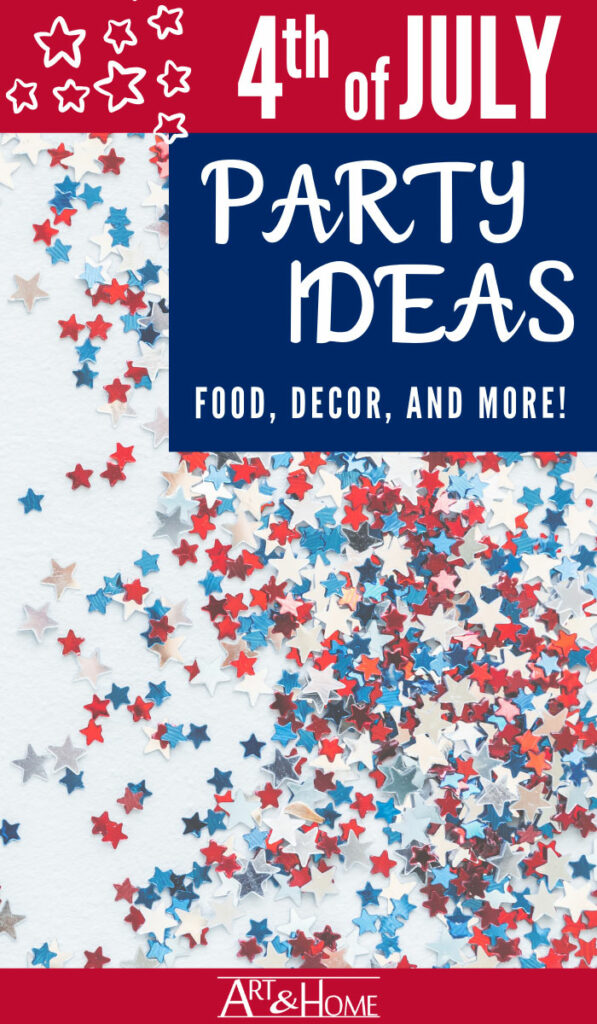 At Art & Home, we've teamed up with some of our favorite bloggers PLUS we've scoured some of the top websites to find some of the most patriotic decor, food, and beverage ideas for your 4th of July party or BBQ.
We also have highlighted some of our favorite products from a few of our retail partners, including Amazon and Wayfair.com to help you create the best Independence Day celebration possible!
---
4th of July White Chocolate Bark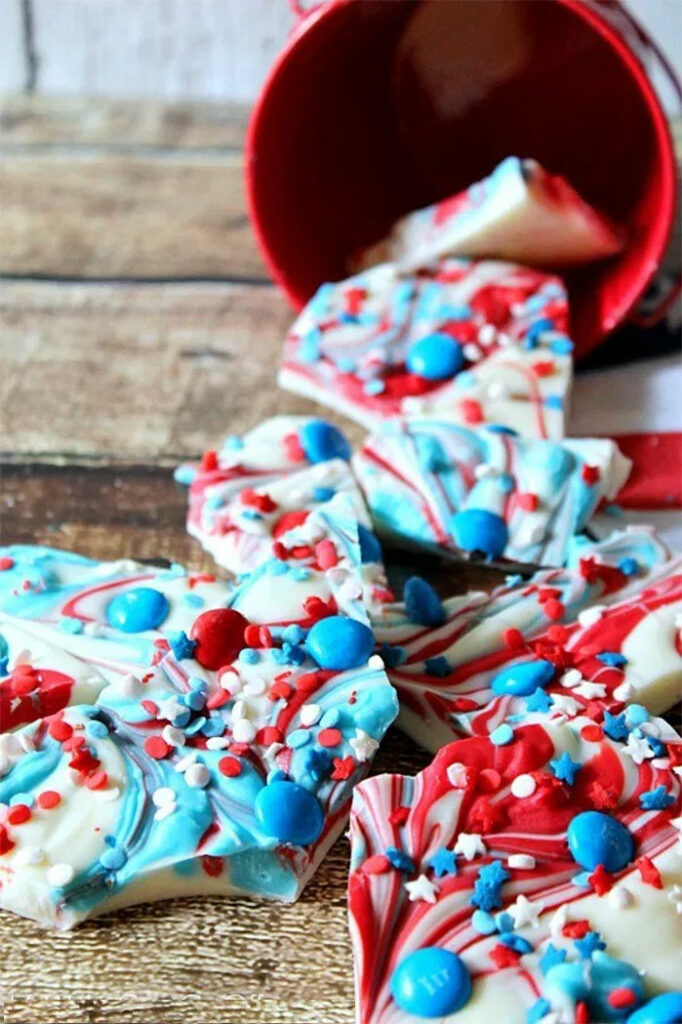 Source: Life with the Crust Cut Off
White chocolate and your favorite red, white, and blue candies combine to create this colorful and delicious bark that is perfect for snacking on during your 4th of July party or BBQ.
---
Star Spangled Cowboy Boots Planter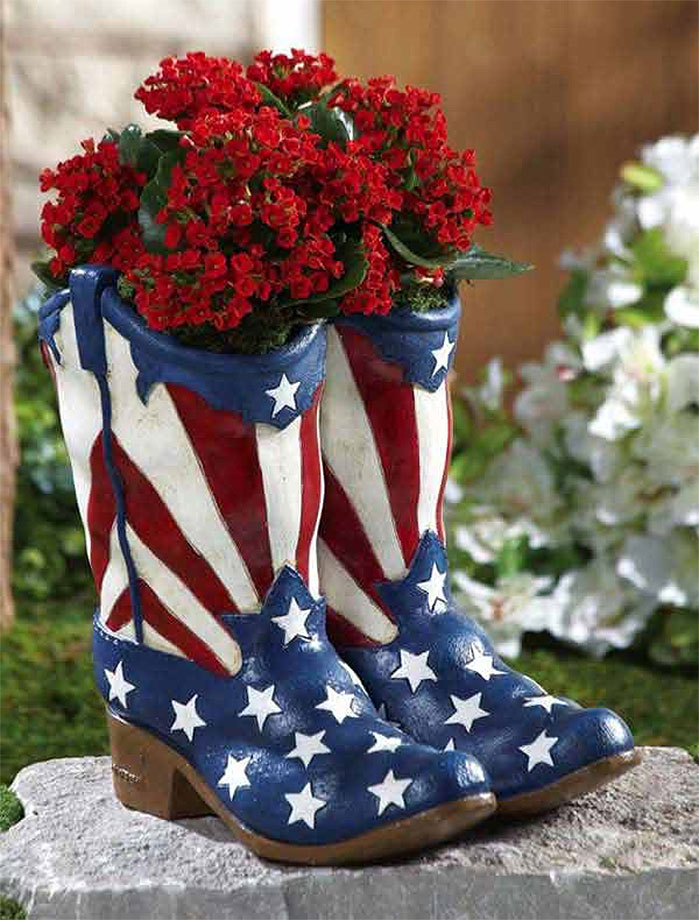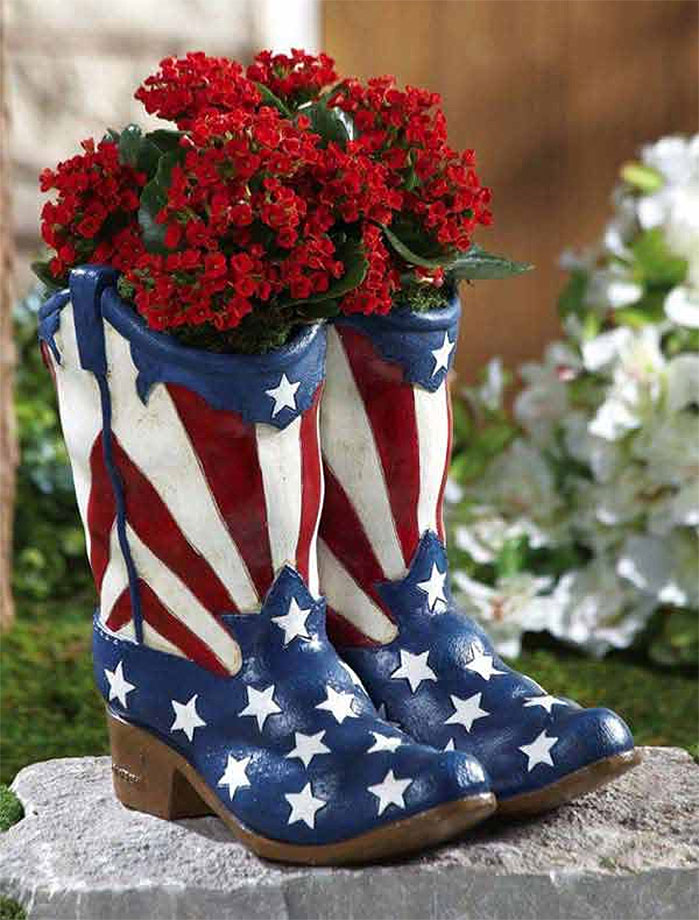 Source: Pinterest.com
This fun planter is the perfect piece of American decor to accent any Southern or country home. Although these could easily be at home all summer long, they are especially perfect for your Independence Day Celebrations.
---
Red, White and Blue Almond Cookies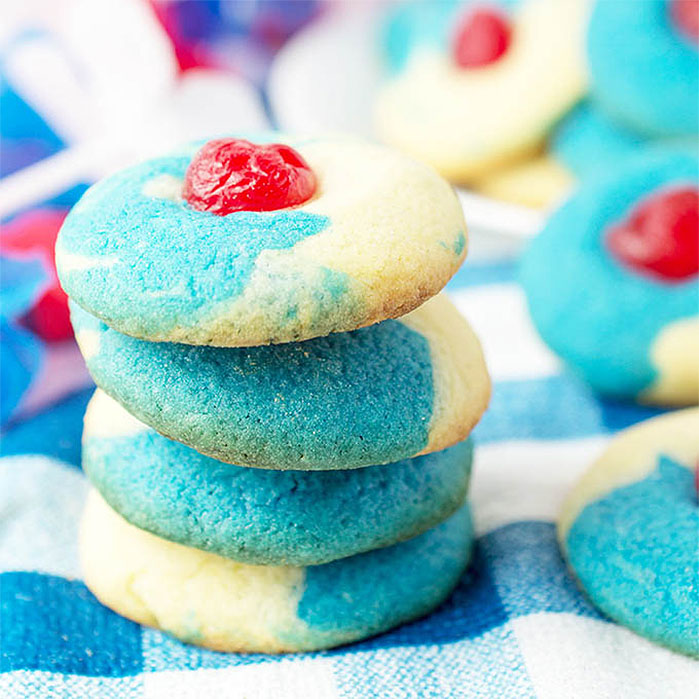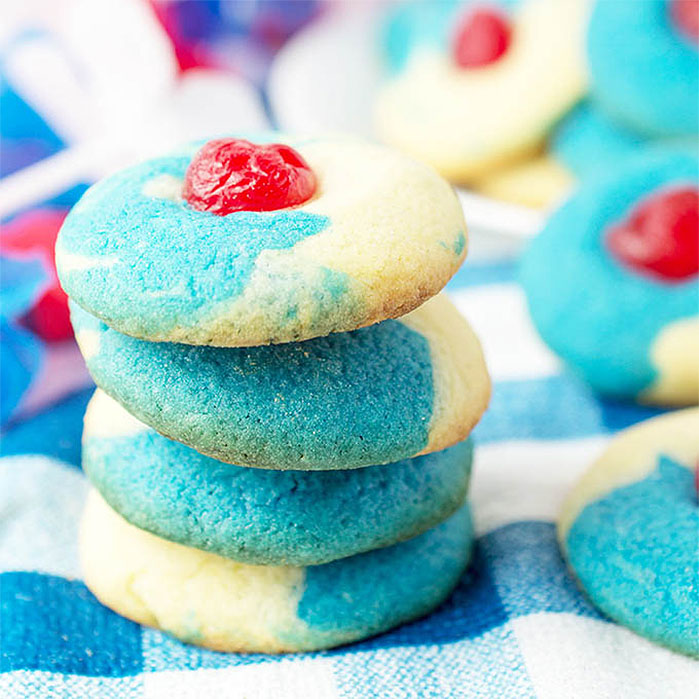 Source: Sustain My Cooking Habit
Bake up some Fourth of July fun with these delightful red, white and blue cherry almond cookies that are sure to delight your family & guests and make your summer celebrations sparkle.
---
Large Distressed Rustic Wood American Flag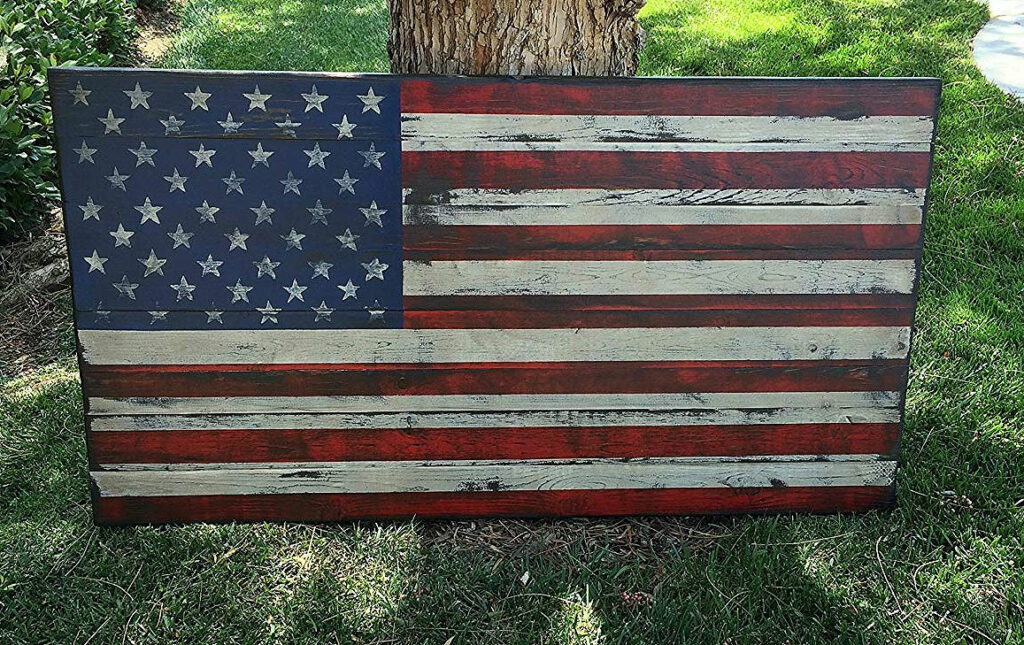 Source: Amazon (Sponsored)
Proudly display your patriotism with this rustic American Flag! Crafted by Rustic Patriot Arts & Available on Amazon, this piece is completely made by hand making each one of a kind. The flags are all wood, hand painted and distressed to give them a worn, weathered appearance.
Measuring 48 inches wide by 26 inches tall, this piece can easily make a statement.
---
Red Velvet Ice Cream 4th of July Cake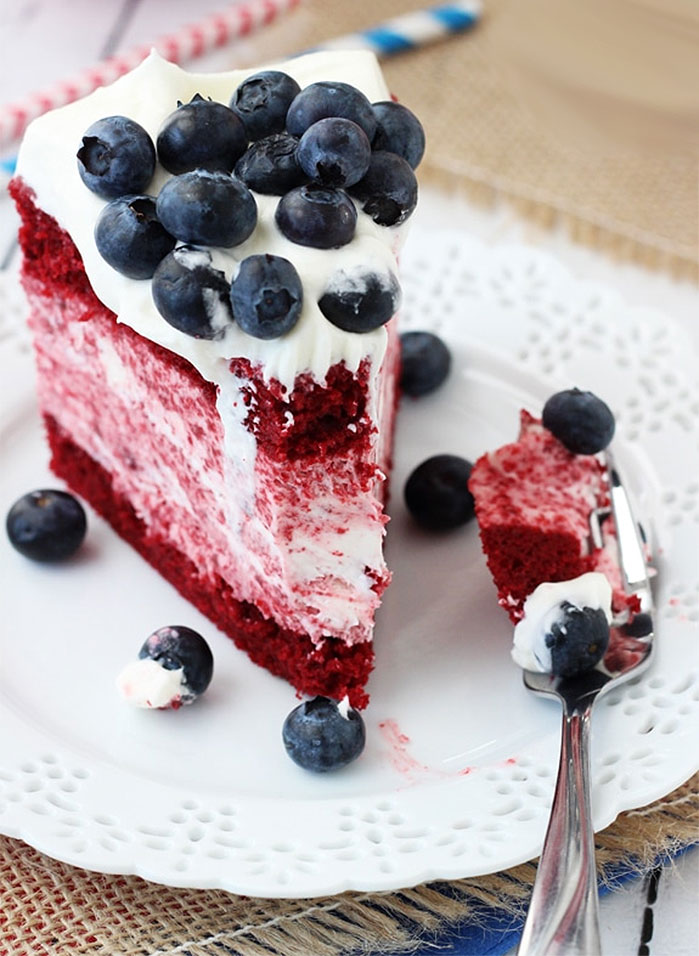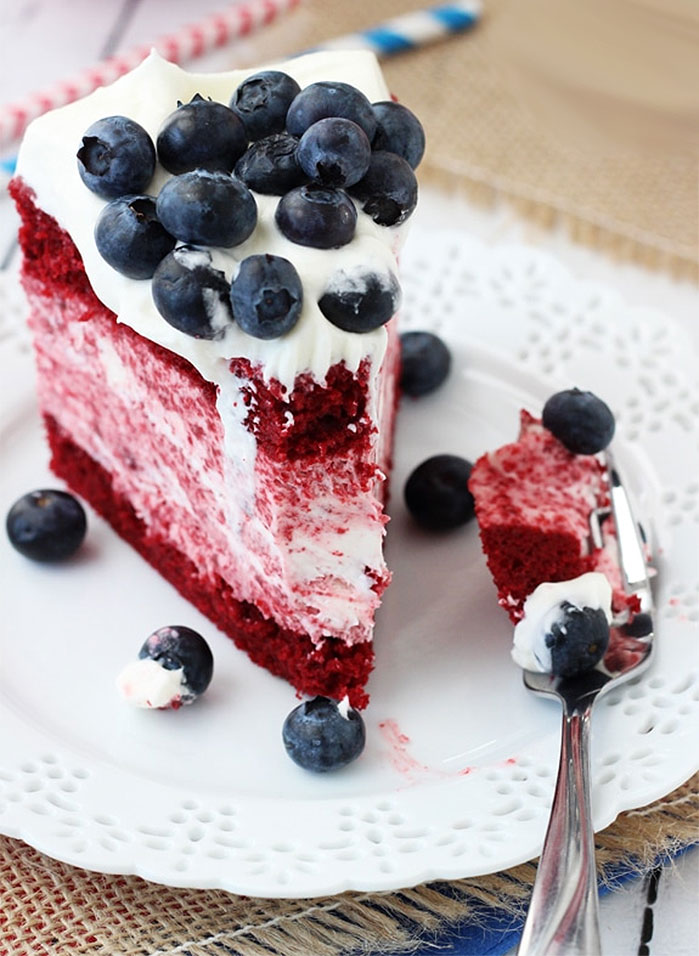 Source: Life, Love, and Sugar
This Red Velvet Ice Cream Cake is so delicious and beautiful that it might just becoome your new favorite cake, period… no Fourth of July needed to serve this beauty! But, hey, you can't go wrong with a gorgeous Red, White, and Blue Cake now can you?
This would also make an excellent Birthday Cake, just saying.
---
Easy Red, White and Blue DIY Home Decor Ideas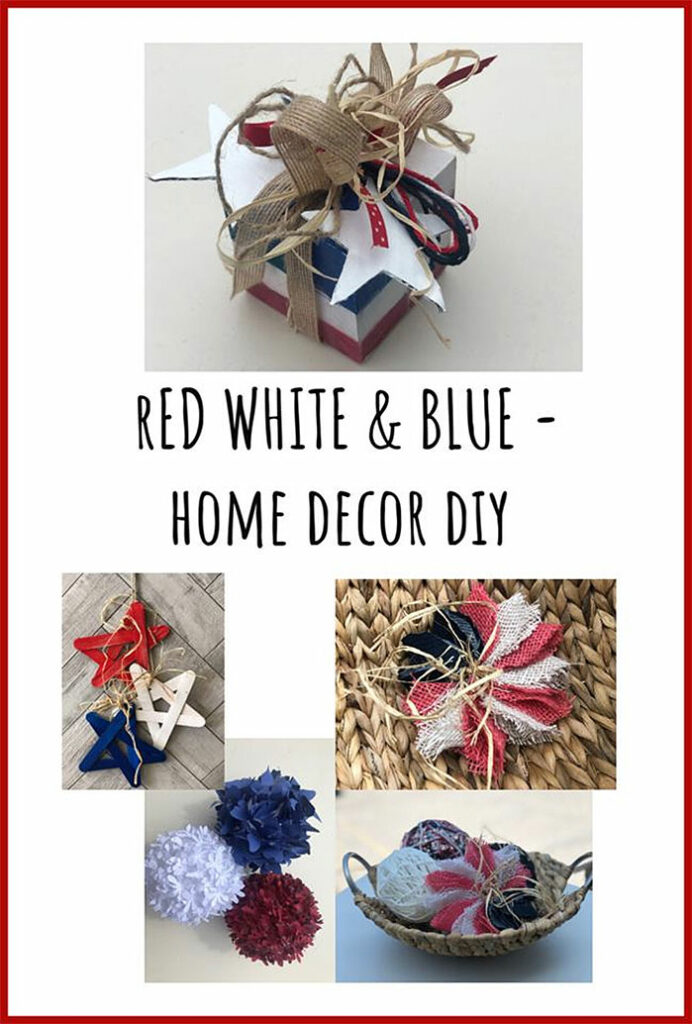 Source: Just That Perfect Place
Some easy ways to dress up your home with some patriotic DIY decor.
---
Patriotic Fourth of July Cupcake Ideas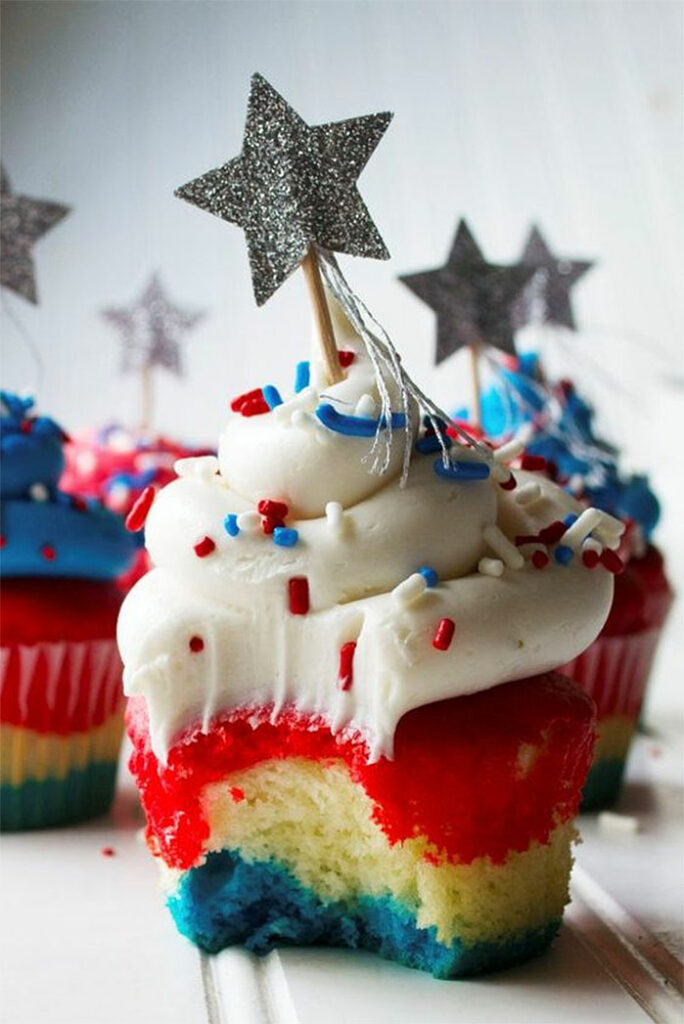 Source: Art & Home
Having an Independence Day picnic or party to celebrate the Fourth of July? Here are 44 delightful Red, White, and Blue patriotic cupcakes to give you some ideas that we hope will help you WOW your guests.
---
4th of July Uncle Sam Hat Table Setting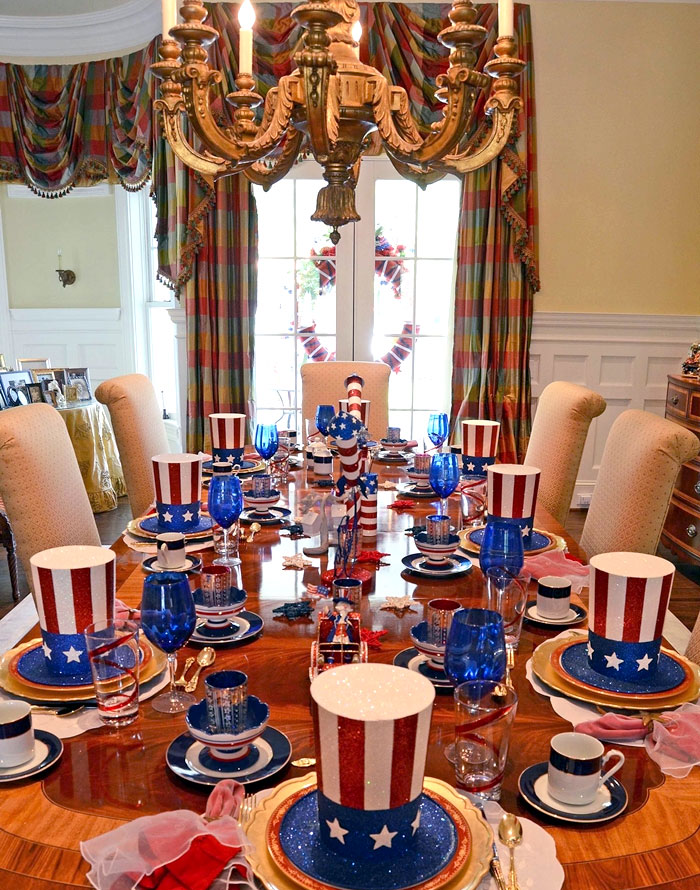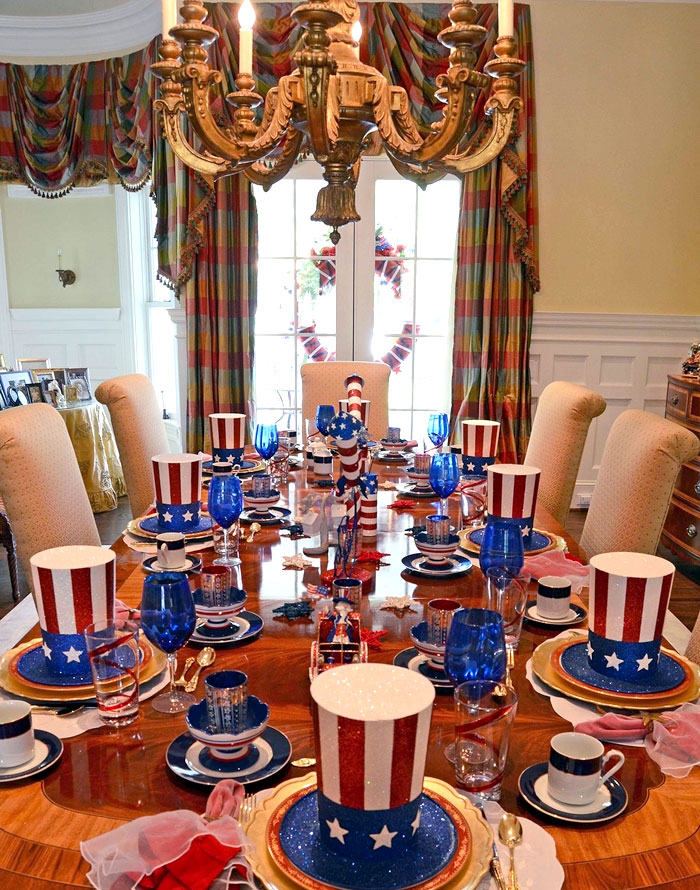 Source: Between Naps on the Porch
The decorative Uncle Sam hats create a wonderful focal point on this truly festive Fourth of July Party table setting.
---
Red, White, and Blue Lanterns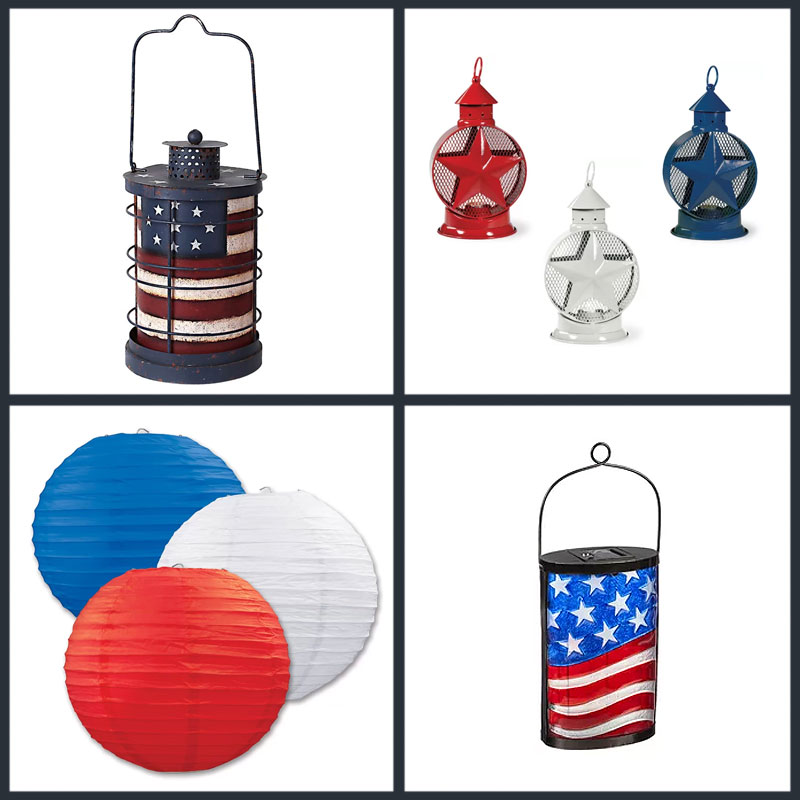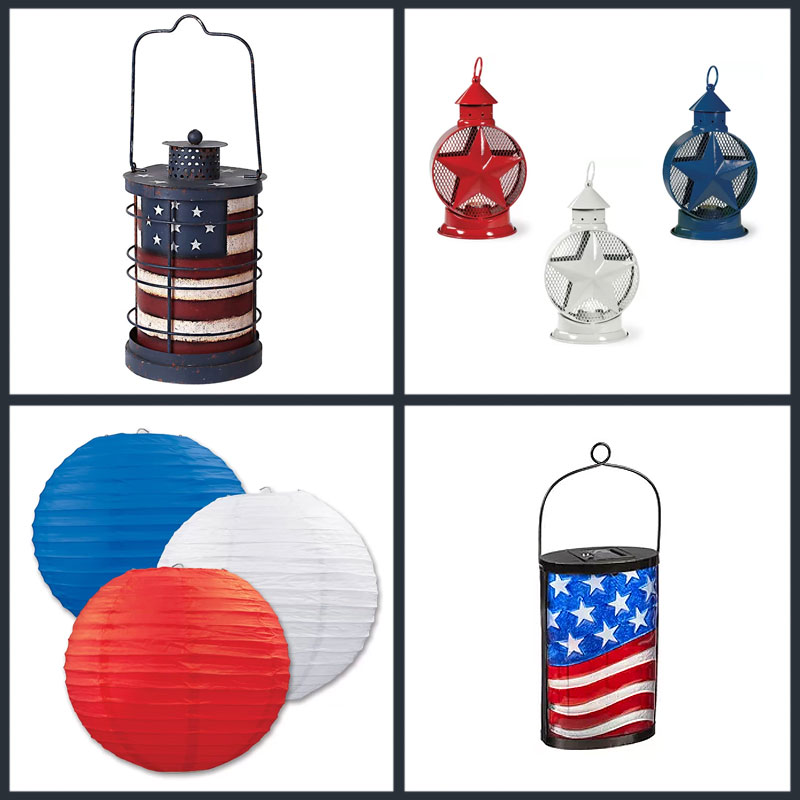 Source: Wayfair (Sponsored)
Add some festive lighting to your 4th of July party or BBQ with one of these Red, White, and Blue Lanterns from Wayfair.
The antique style metal Old Glory American flag lantern from Wayfair (pictured top left) is one of my favorites and is – in my opinion – the perfect way to show your American pride. Great for the patio, or you can use them to create a delightful tablescape by placing a single lantern at each place setting!
---
Creamy Berry Coconut Popsicles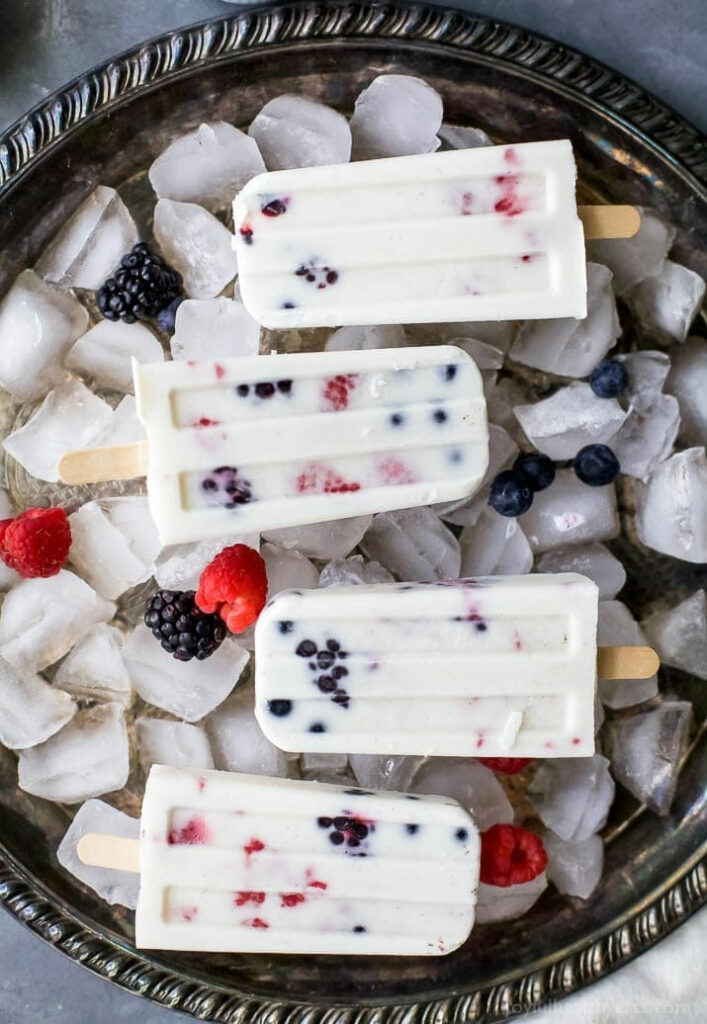 Source: Joyful Healthy Eats
These white, creamy Coconut Popsicles are filled with tart red & blue berries and finished with a vanilla bean coconut milk mixture. They'll be a hit all summer long, but the colors make them even more perfect for your 4th of July party or BBQ!
---
4th of July Water Bottles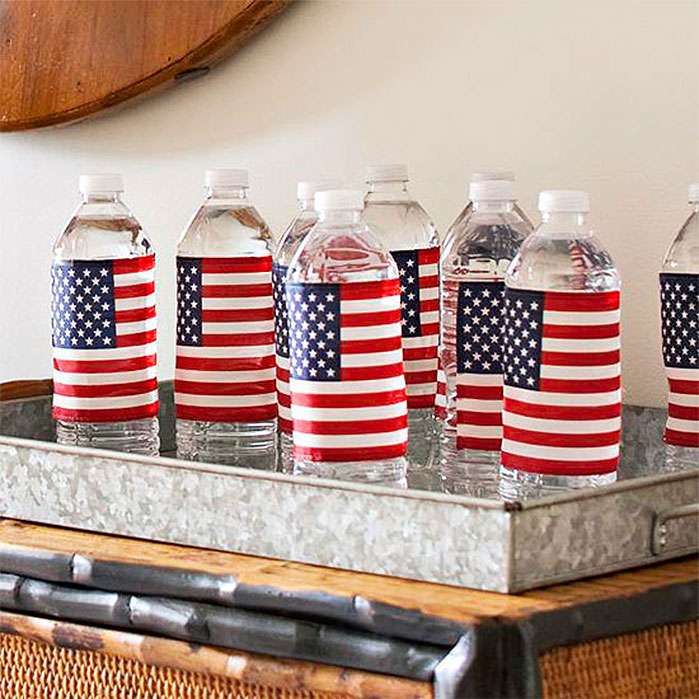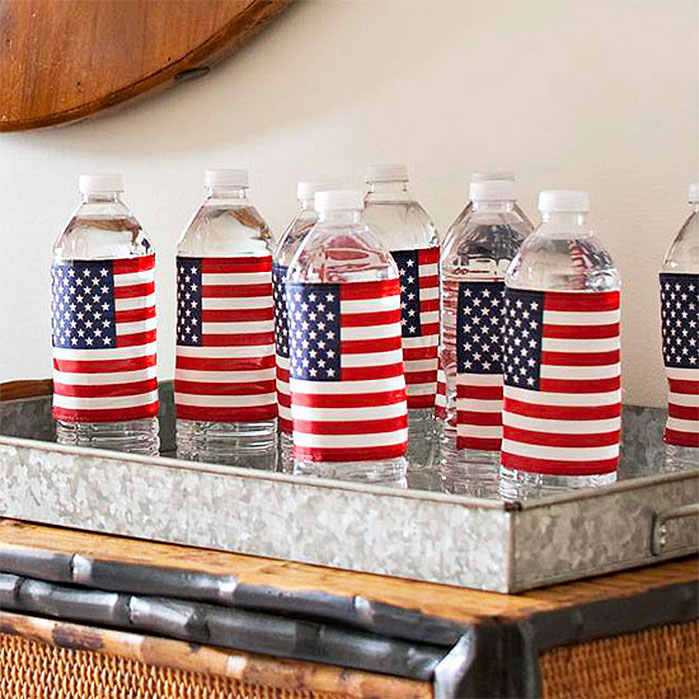 Source: Better Homes & Gardens
Creating this look is super simple! Just wrap small plastic or fabric (not paper!) flags around water bottles and then put them in a rustic tray with some ice in the bottom. An incredibly simple way to add a touch of 4th of July spirit and keep your guests hydrated!
---
Fun & Free 4th of July Printables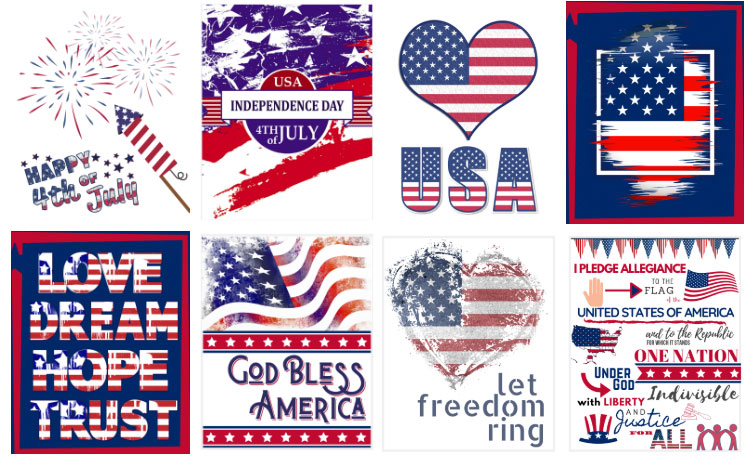 Source: Art & Home
Whether you're having a small family Fourth of July BBQ or a huge Independence Day blow-Out, these fun and free 4th of July printables will help you create some fun DIY Home decor to accent your party.
---
Fourth of July Bandanna Tablecloth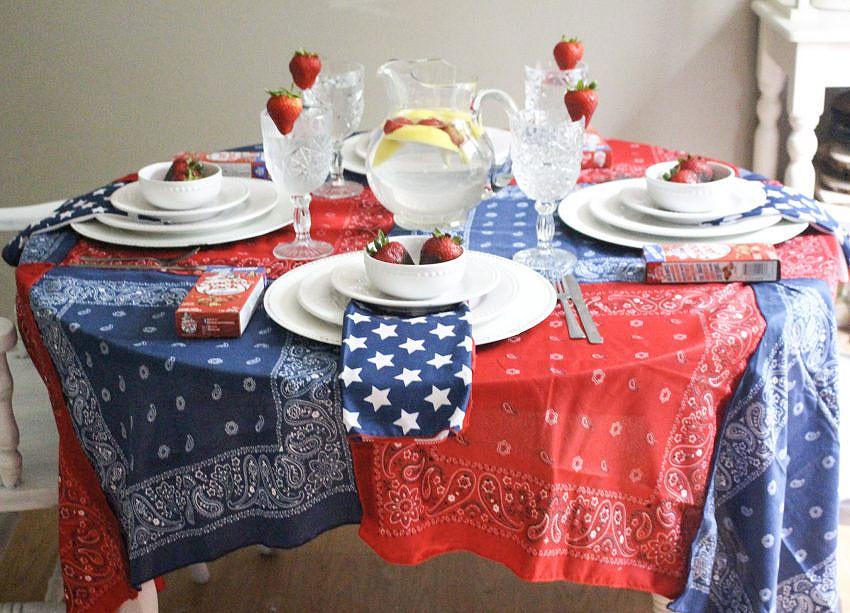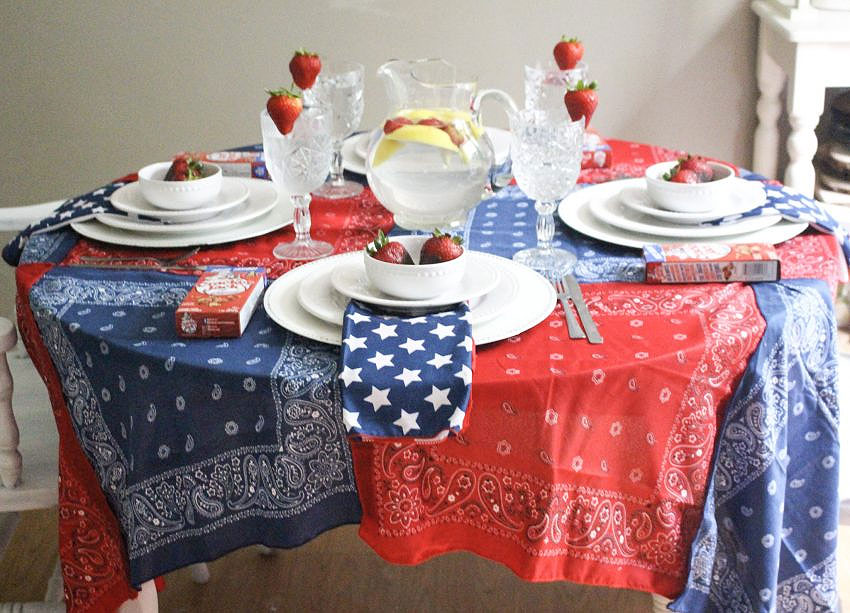 Source: Our Crafty Mom
This Bandanna Tablecloth is a quaint way to add some red, white, and blue celebratory colors and fabrics into your Independence Day gathering.
---
4th of July Desserts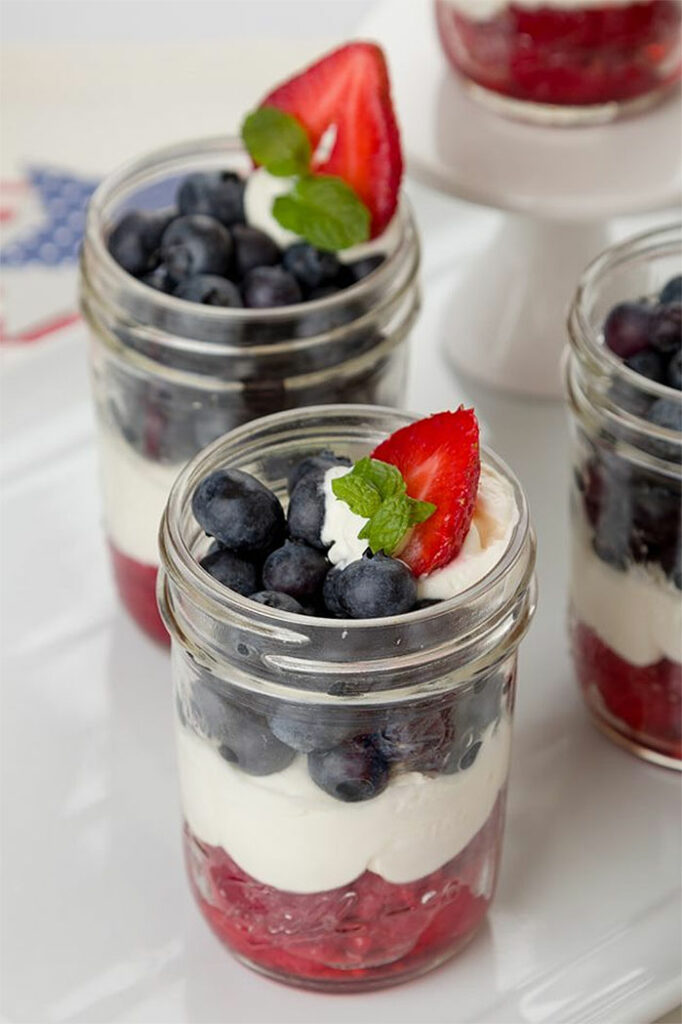 Source: Kippi at Home
Easy, delicious, and delightful dessert ideas to treat your guests at your 4th of July Party or Backyard BBQ.
---
Planning the Perfect 4th of July Picnic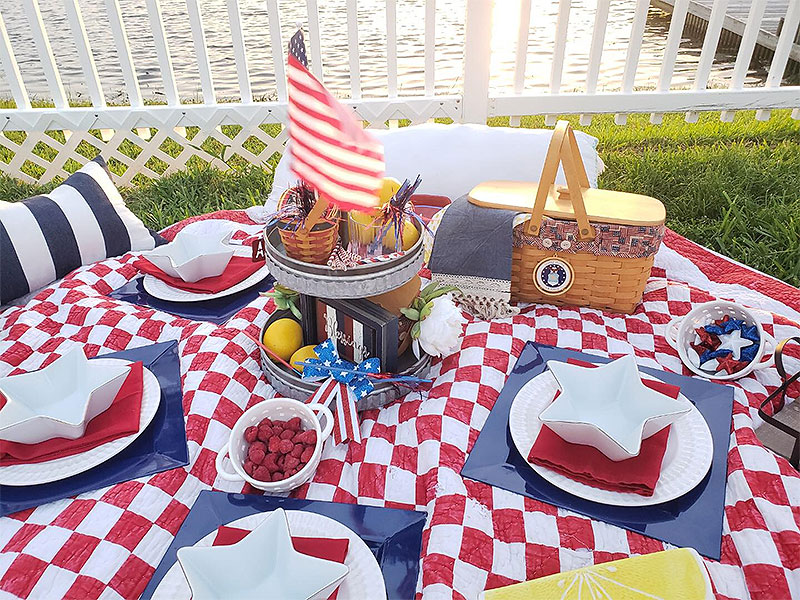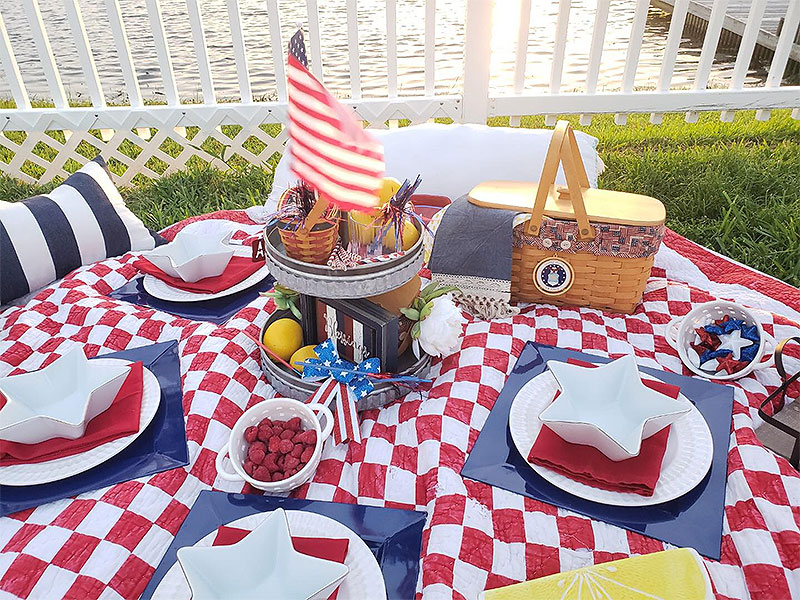 Source: Mama Dares To DIY
Easy and patriotic tips on how to create a smashing 4th of July picnic for your friends & family.
---
American Flag Fruit Platter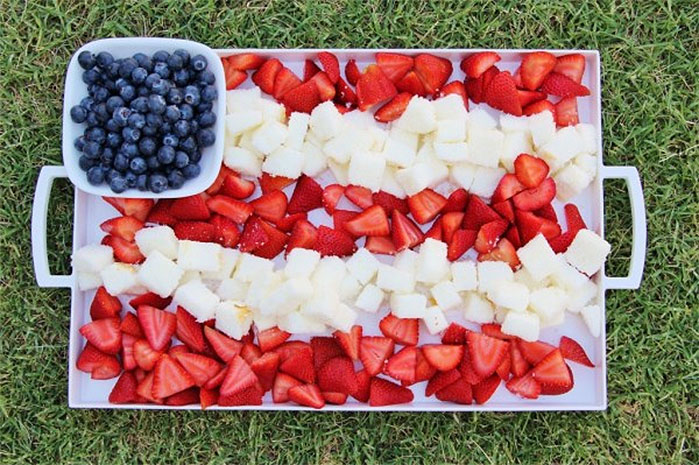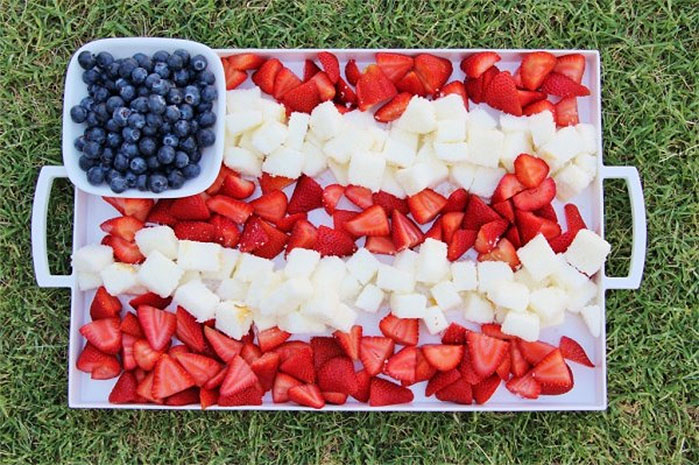 Source: Around My Family Table
Combine strawberries with angel food cake to create the red & white stripes, and then add a bowl of blueberries in the corner to complete the flat. It's that easy.
You can substitute pineapple, pears, apples, or any other white fruit for the angel food cake if you want to keep this platter entirely fruity.
---
Patriotic 4th of July Table Setting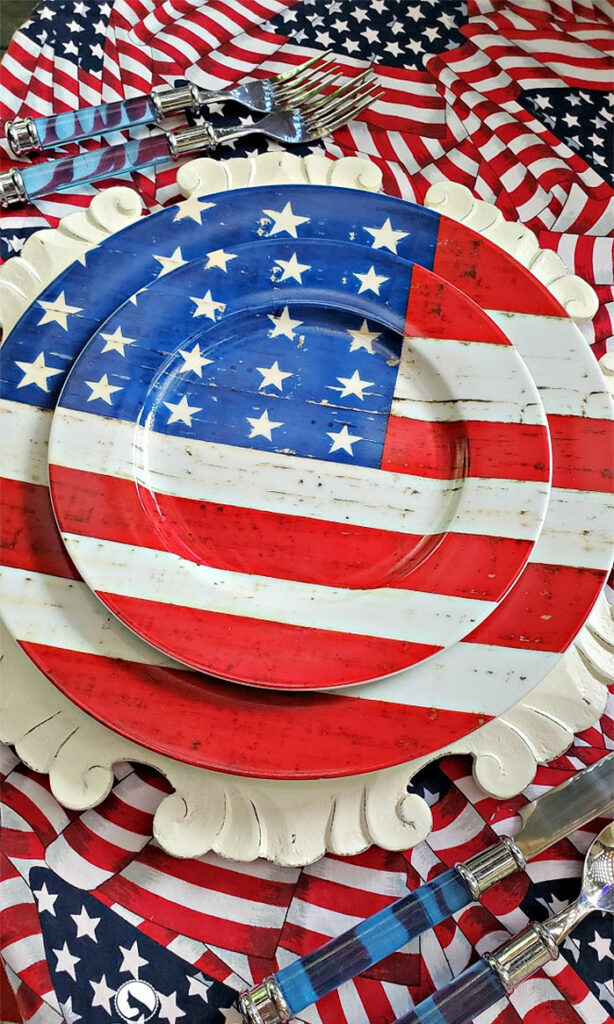 Source: Life and Linda
This table setting screams patriotism. The flags, the flag plates, and the delightful blue-handled silverware make this place setting a celebration.
---
---
Red, White and Blue Jello Party Cups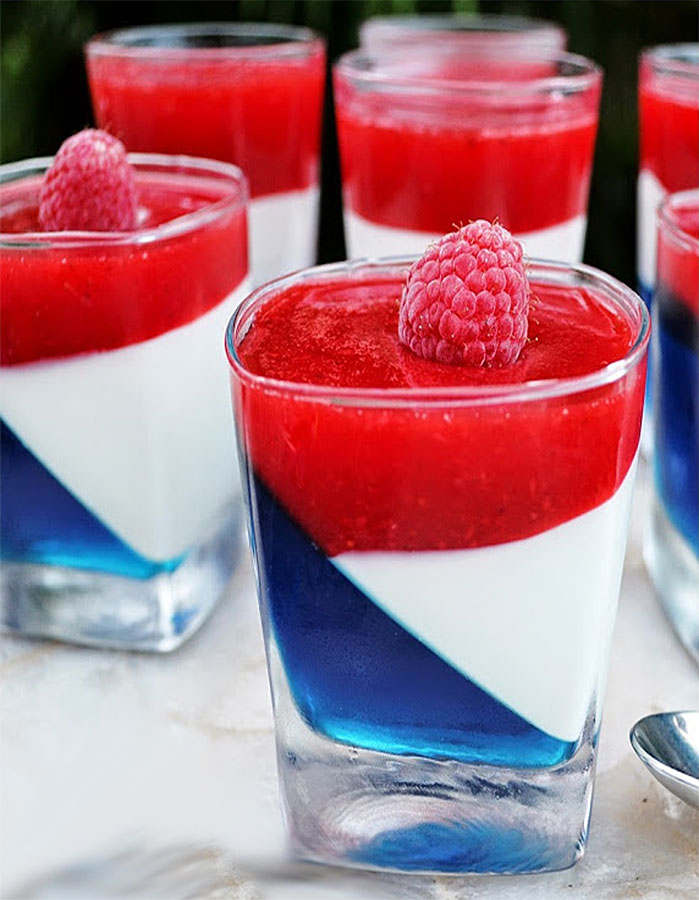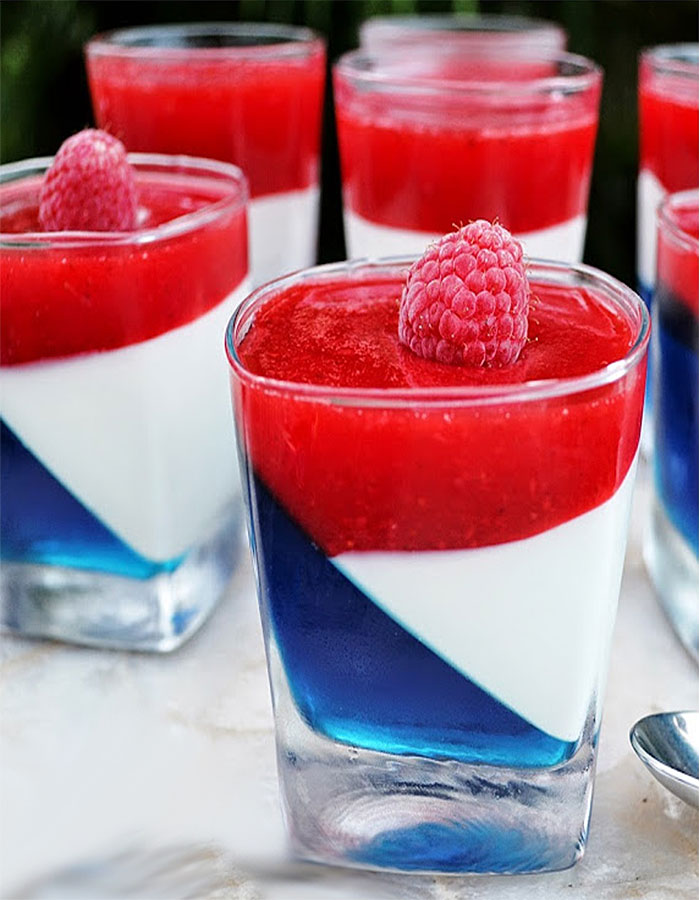 Source: Lea's Cooking
A cleverly layered concoction that takes a few steps to create (you have to let each layer set at an angle before adding the next layer), but it is well worth it for these eye-popping patriotic jello cups!
---
Patriotic 4th of July Party Ideas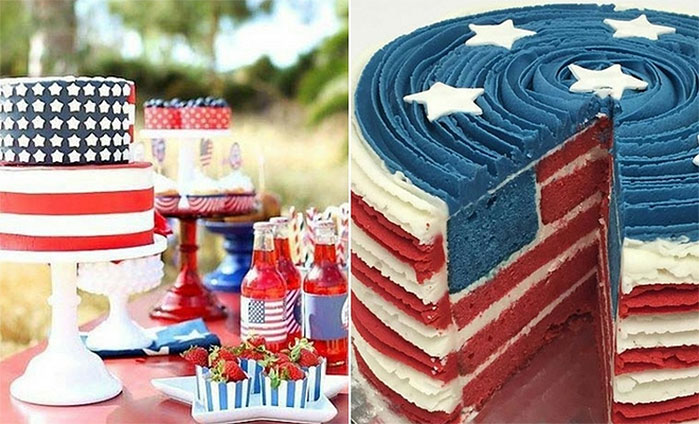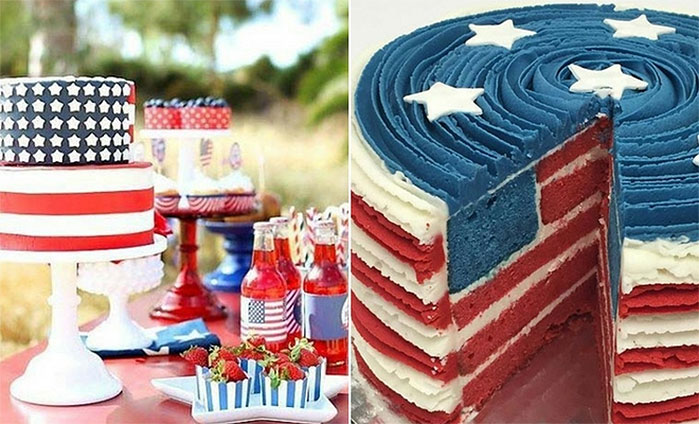 Source: Stay Glam
21 of best simple, creative and patriotic picks to help you take your 4th of July party to the next level. This wonderful collection covers everything from food to decor and beyond.
---
Easy 4th of July Cocktails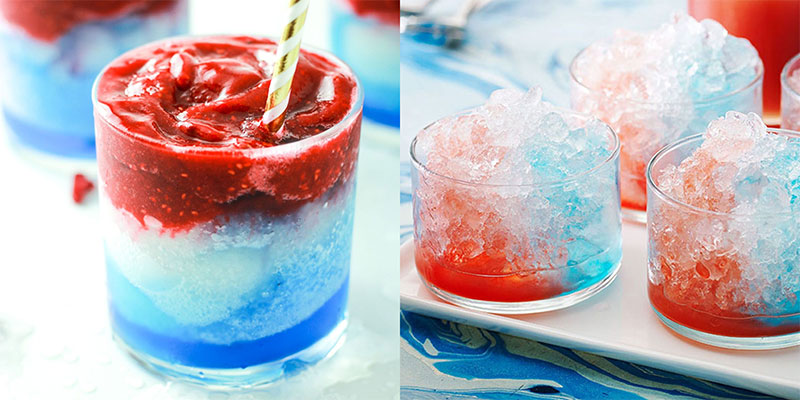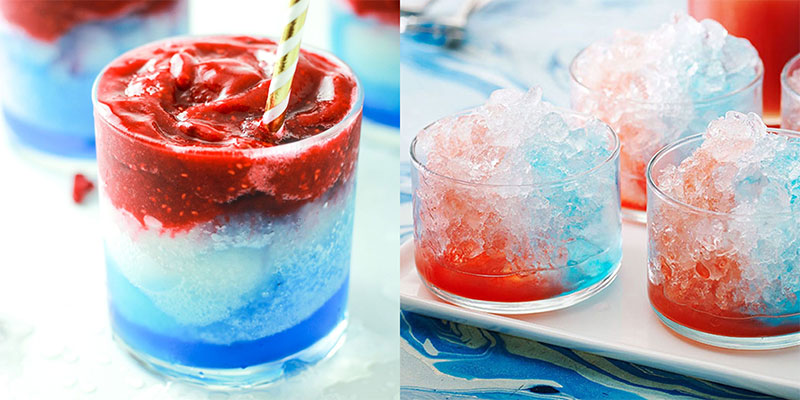 Source: Country Living
What better way to celebrate Independence Day than with an ice-cold red, white, and blue specialty cocktail in hand? You can wow your (adult) guests at your holiday party with these festive and colorful cocktail recipes.
---
Patriotic 4th of July Spinners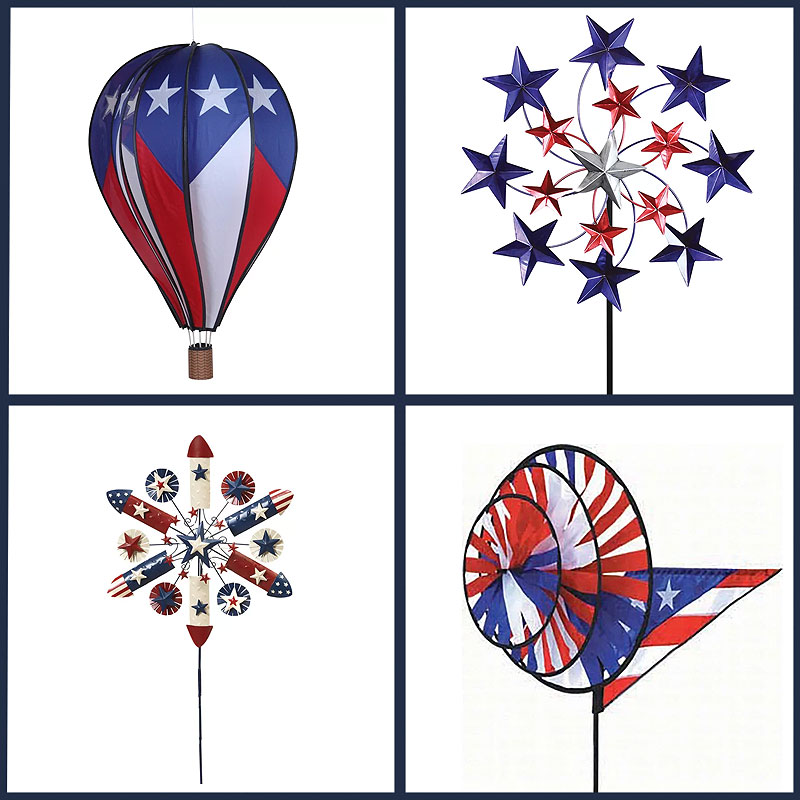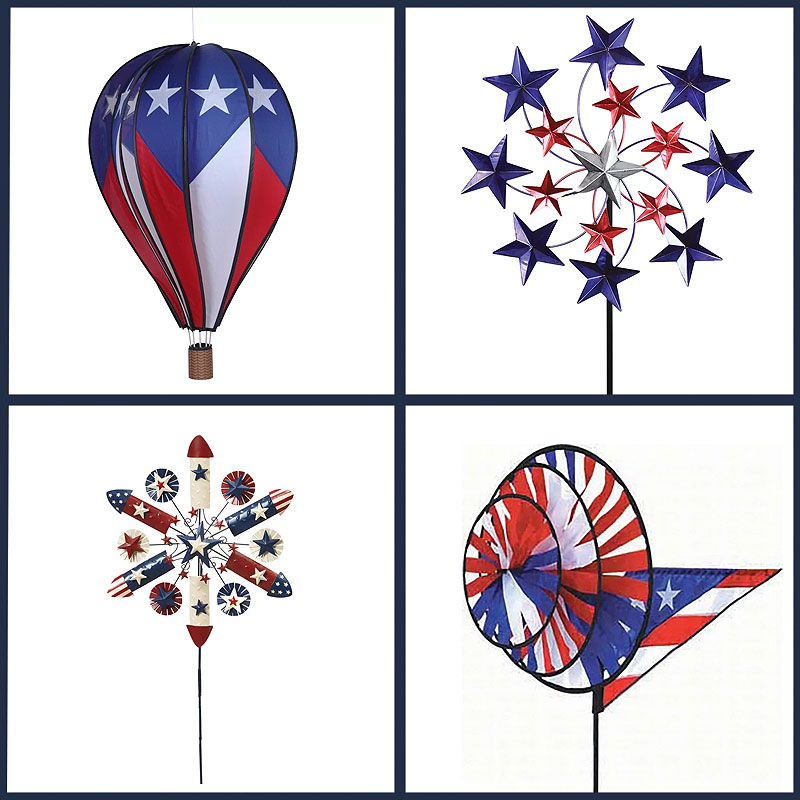 Source: Wayfair (Sponsored)
Share your patriotic pride with one of these majestic wind spinners. Place them in the yard and let the breeze create a delightful display of colors and patriotism. Perfect as part of your Fourth of July Party or BBQ decor!
---
35 of the Best 4th of July Backyard BBQ Recipes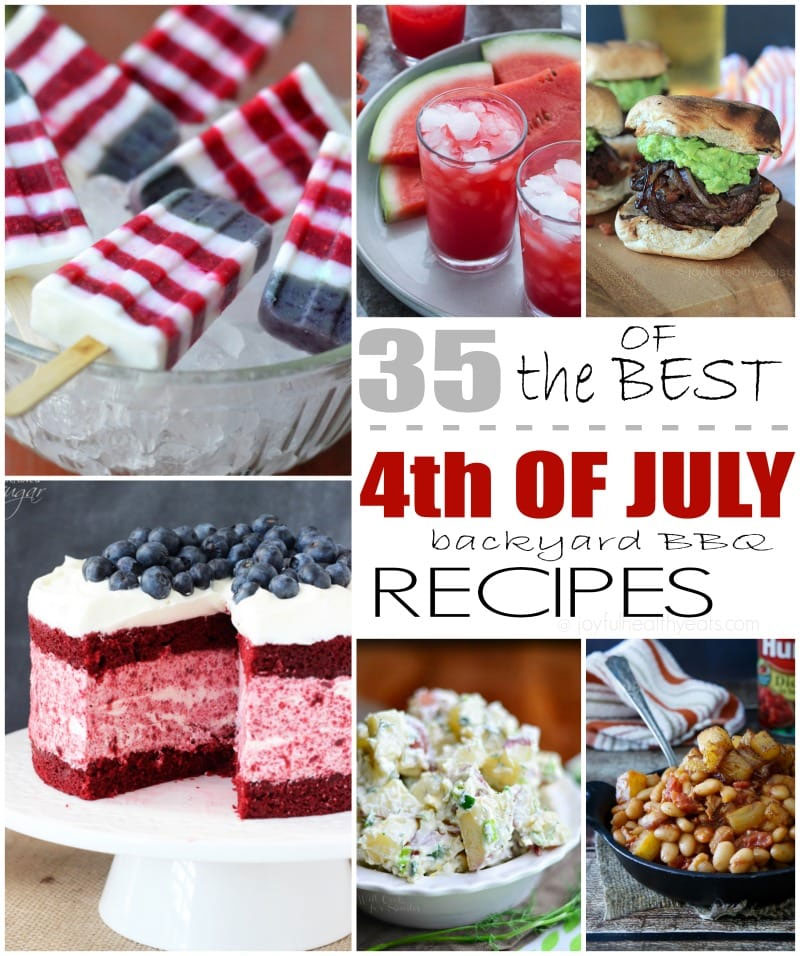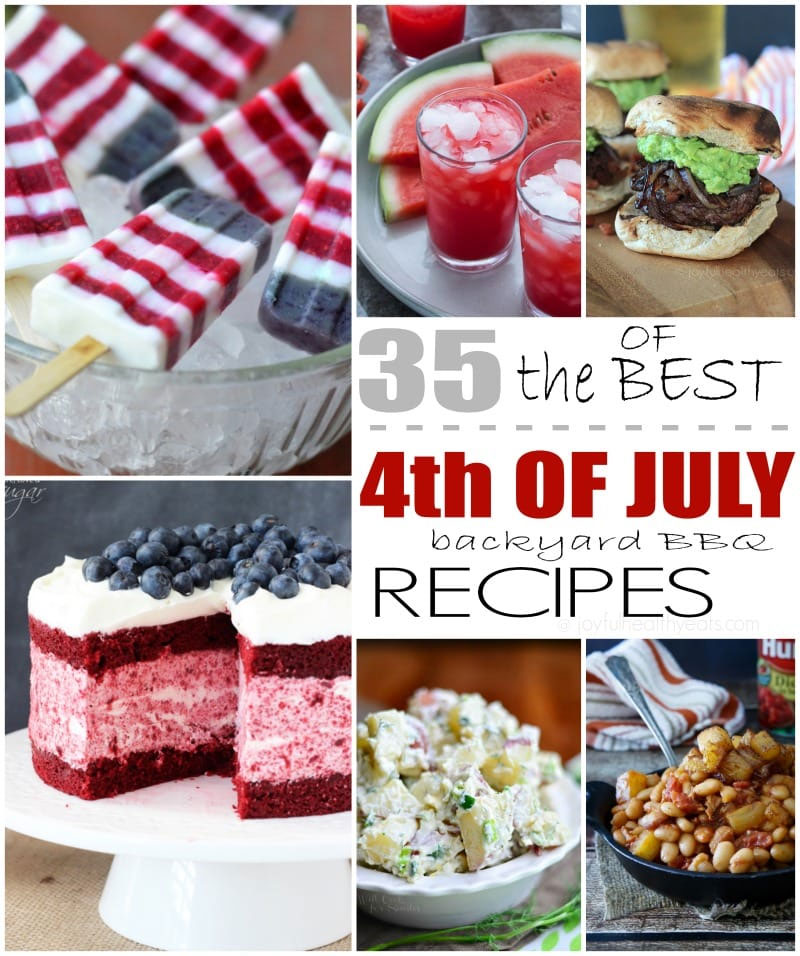 Source: Joyful Healthy Eats
Looking for inspiration on what to serve at your 4th of July Party or BBQ? Look no further than this collection of 35 of the best 4th of July Backyard BBQ Recipes.
---
41 Easy Fourth of July Decorations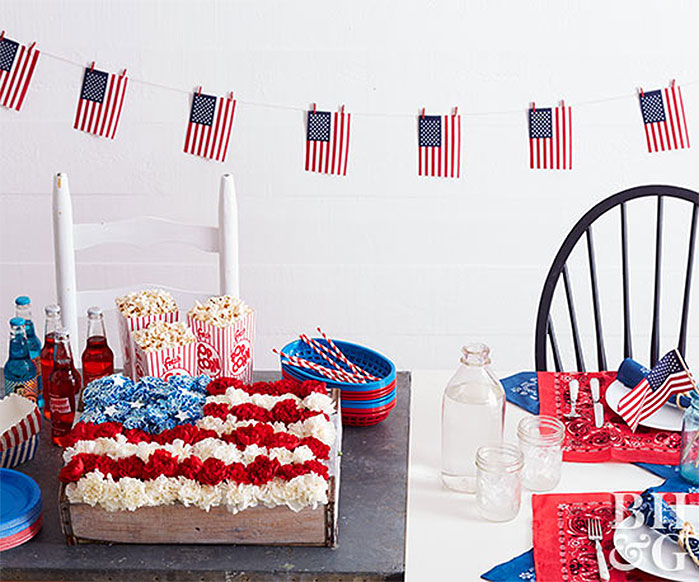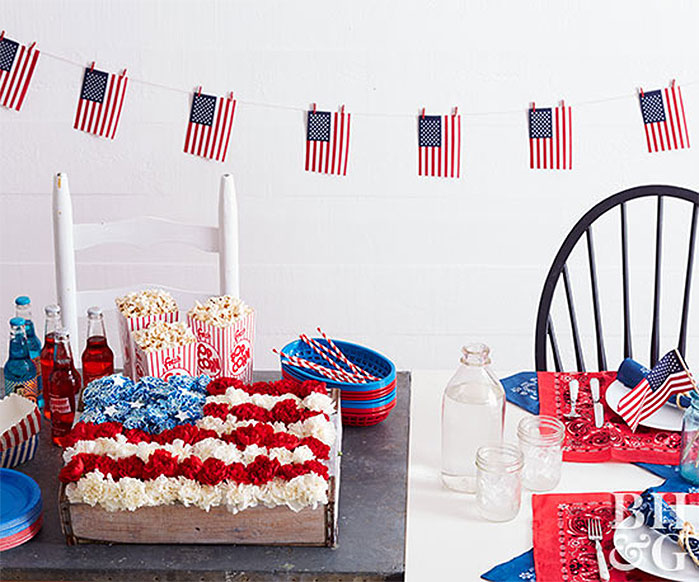 Source: Better Homes & Gardens
Easy DIY decorations to festoon your home in the spirit of Independence Day. These easy red, white, and blue 4th of July decorations cover a variety of themes – from fireworks to flags – and are super cute.
---
4th of July Wreaths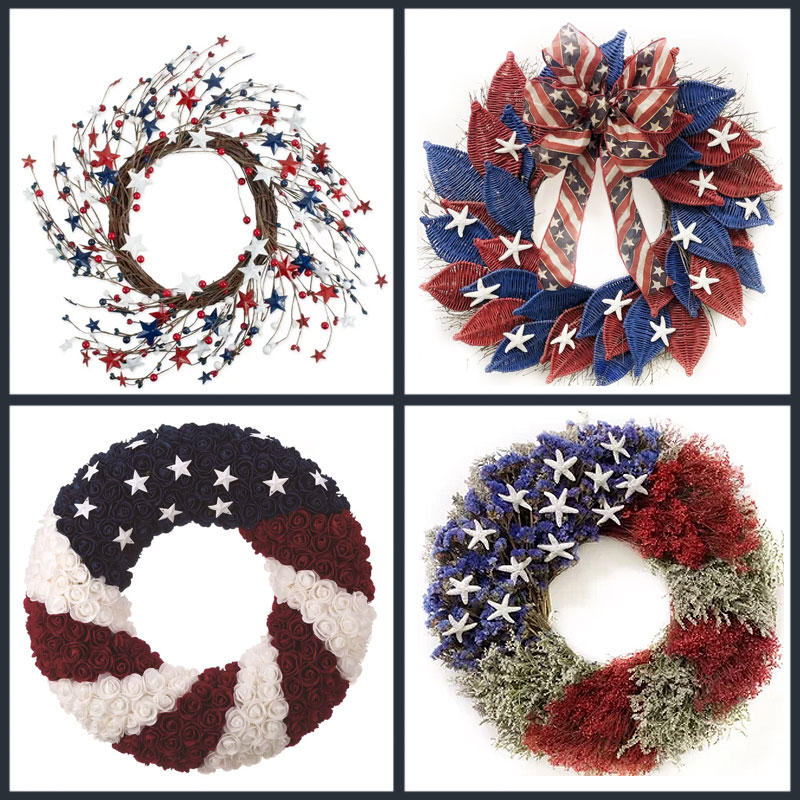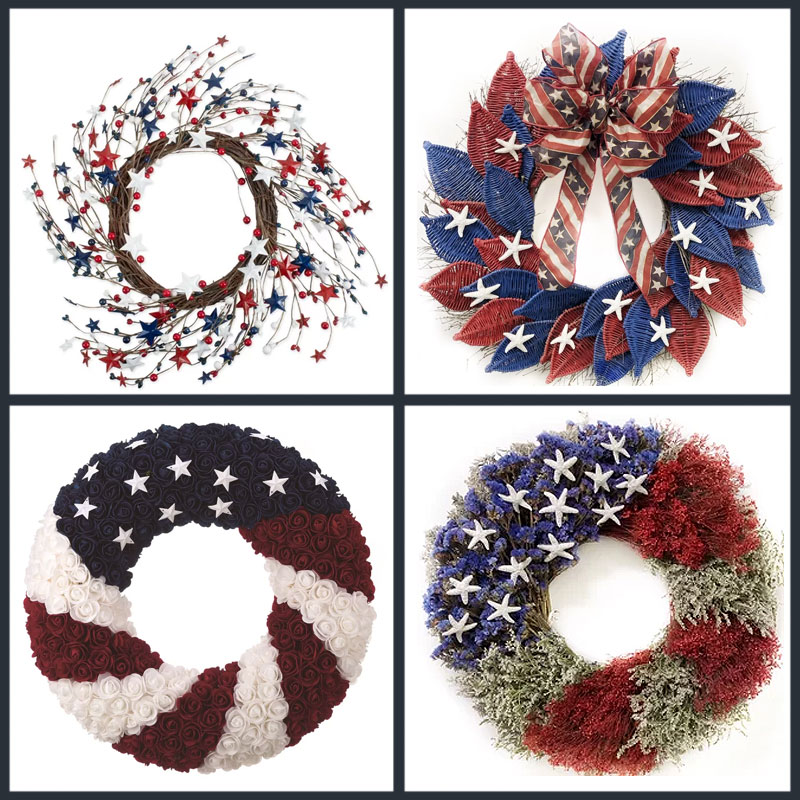 Source: Wayfair (Sponsored)
Show off your patriotic spirit as you welcome guests with one of these beautiful Fourth of July Wreaths from Wayfair. A quick and easy way to add some Independence Day decor to your home, whether you are having a 4th of July party or not!
---
American Flag Dipped Oreo Cookies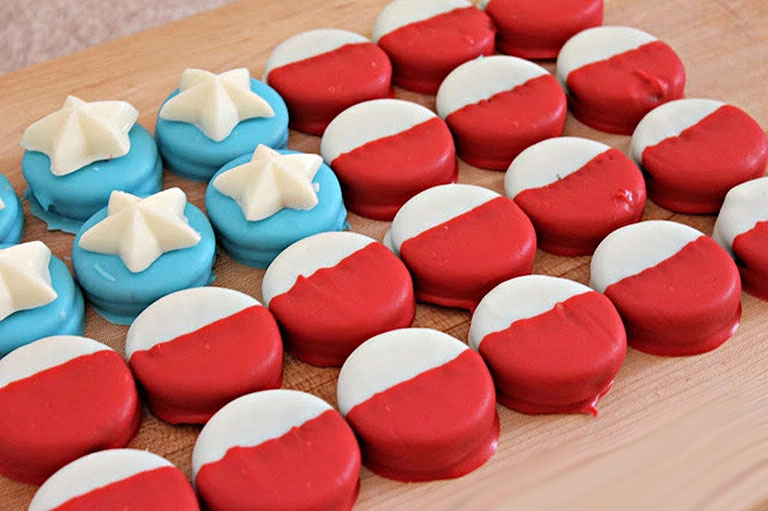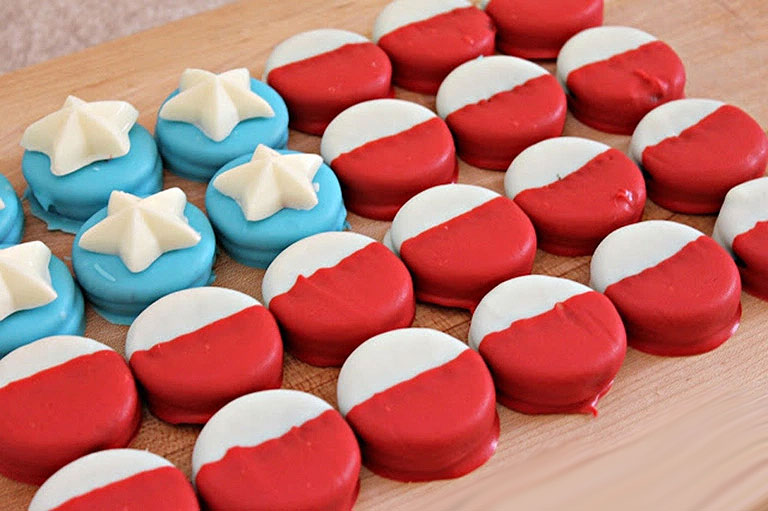 Source: Pinterest
What a clever idea! All you need is some colored chocolate (red, white, and blue) and a few edible star candies and you can create your very own American flag out of dipped Oreo cookies!
---
Easy 4th of July Crafts for Toddlers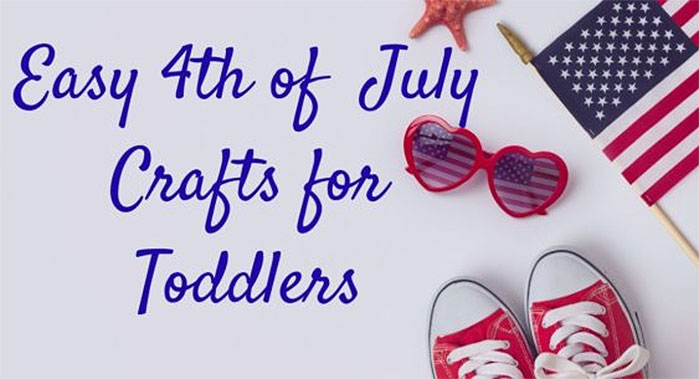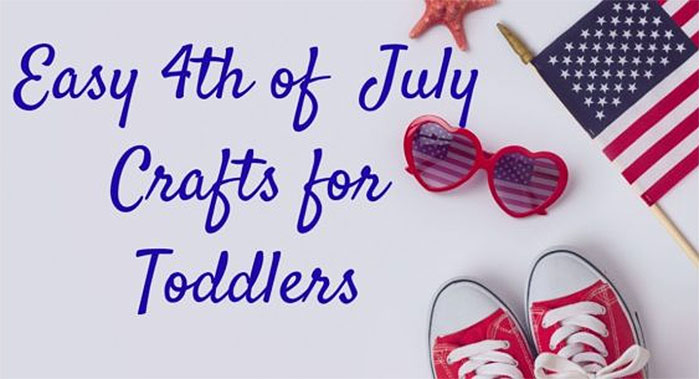 Source: The Irish Twins Momma
A few easy crafts to help your toddlers express their imagination and crate some amazing pieces of Fourth of July art to display around your home.
---
Southern Style 4th of July Tablescape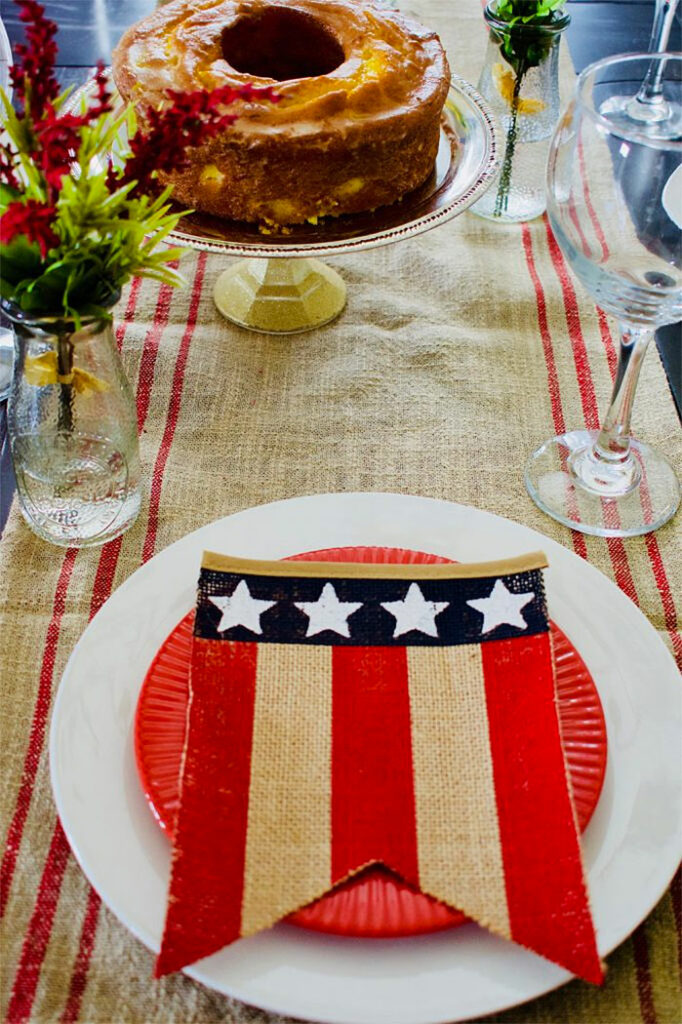 Source: Southern Yankee DIY
Super simple 4th of July tablescape inspiration that oozes Southern charm on a DIY budget without looking cheesy.
---
Drinks & DIY Dollar Store Decor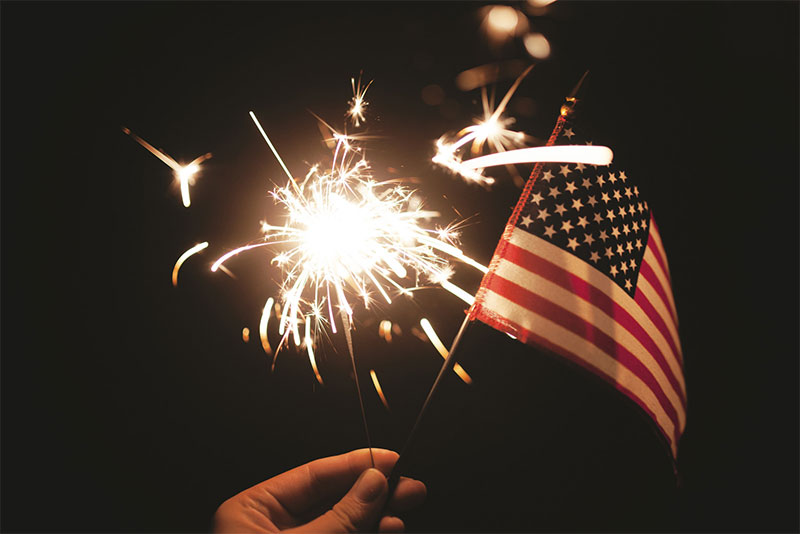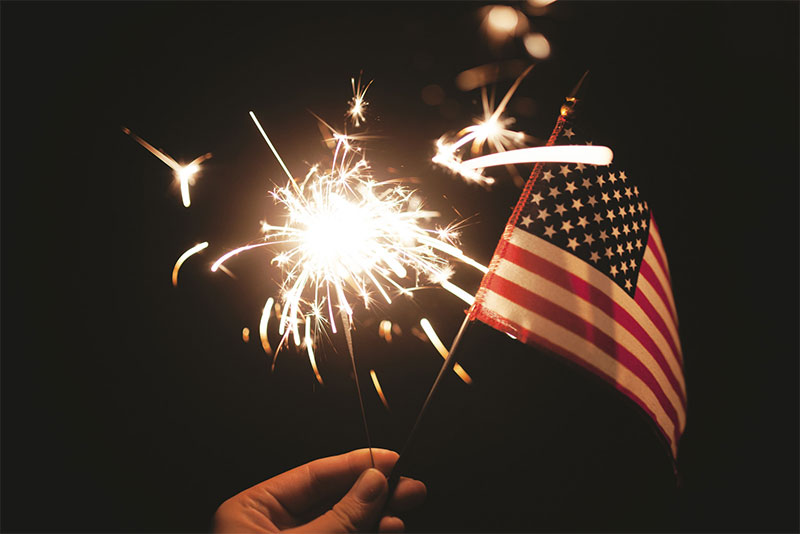 Source: Redneck Rhapsody
Who doesn't enjoy a great little cocktail while preparing the outdoor, glamping, dollar store DIY sparkle for the RV park or your back porch?
---
Red, White and Blueberry Trifle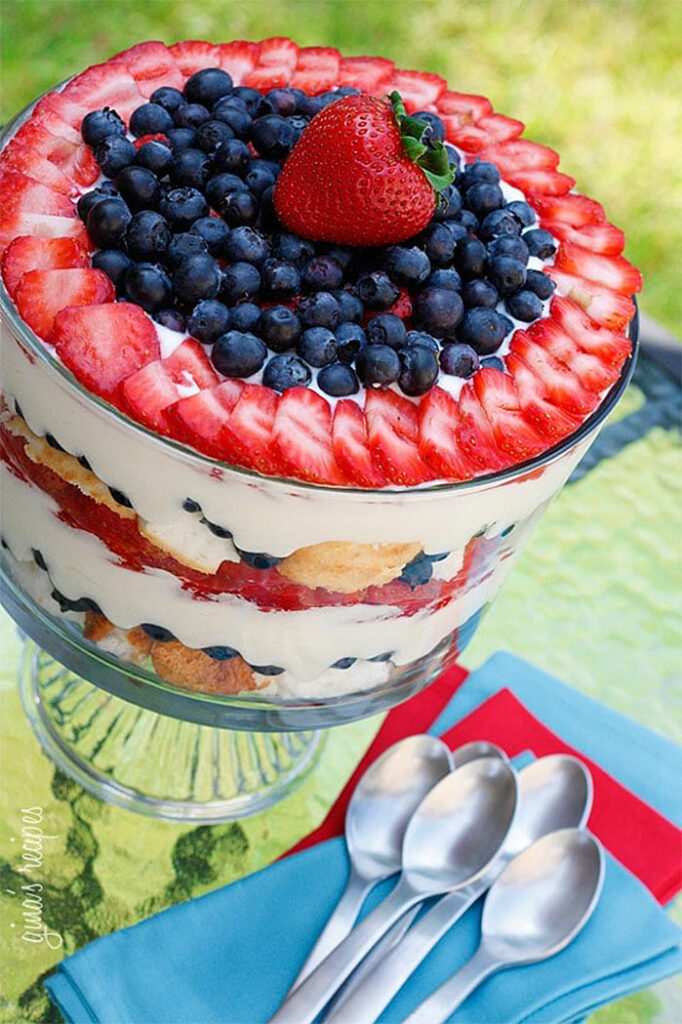 Source: Skinny Taste
A delightful and colorful mixed berry trifle that is perfect for your 4th of July Party of backyard BBQ. Made with summer fresh blueberries, strawberries, white chocolate pudding, angle food cake and whipped cream.
Of course, to pull this off you need an attractive trifle bowl. Luckily, Amazon has a bunch too choose from.
---
---
Need Some Inspiration for What to Serve at Your 4th of July BBQ?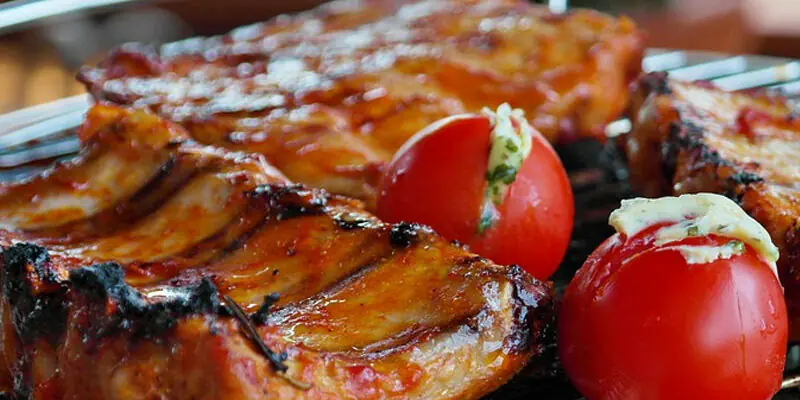 Check out Art & Home's collection of 43 of the Best Summer BBQ Recipes. From burgers to chicken to veggies to sauces, we've got your covered with some amazing food that is sure to impress your guests and make them beg you for the recipe!
---