The upkeep of your home is a never ending task. However, with the right tools, you can get house cleaning done faster and more efficiently.
Every home, every person is different, which means a tool that works for your best friend may not work for you. Many factors like the flooring and finishes in your home affect which tools will be the most effective. We'll help you narrow your choices by asking the right questions and giving you a glimpse of your options.

And maybe we can make house cleaning so fun & easy that even your kids will want to do it! Not likely… but maybe.
Know Your Home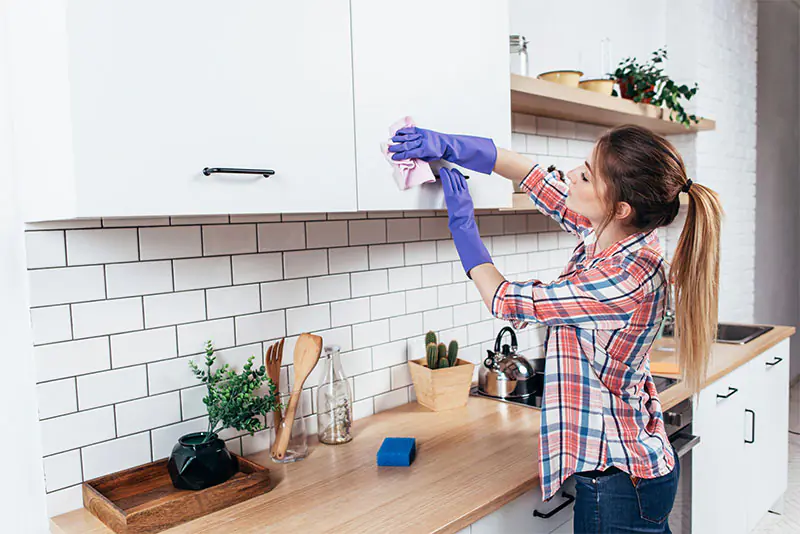 The size, floor plan, finishes, and interior design of your home have to be taken into consideration when choosing cleaning tools. Three story homes may need a vacuum on each floor while a lightweight vacuum may be enough for a studio apartment.
Finishes make a difference too. Stainless steel appliances and stone countertops may require specialized cleaners or sealers. Finally, there's flooring. Is your home mostly carpet, hardwood, or tile?
A wet/dry mop works for hardwood, but it may not provide enough power to clean grout. A grout pen cleaner may be enough for small areas while homes filled with tile will need a more substantial solution.
Know Yourself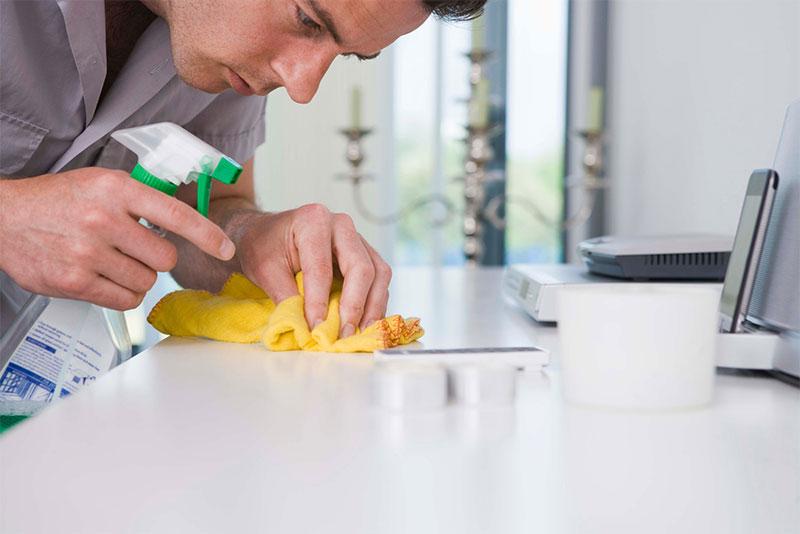 Does cleaning relieve your stress? Or do you just want to keep the house company ready? Is your goal to find the perfect tool for each job? Or are you a minimalist that wants to cut down on cleaning tool clutter?
Work with your cleaning personality. Those who would rather get all the cleaning done on a single day and forget about it for the rest of the week might be happier with a microfiber cloth and a multi-purpose cleaner. If you're scrubbing the shower every day, a specialized shower cleaner and protective wax would probably be better.
Choose Your Tools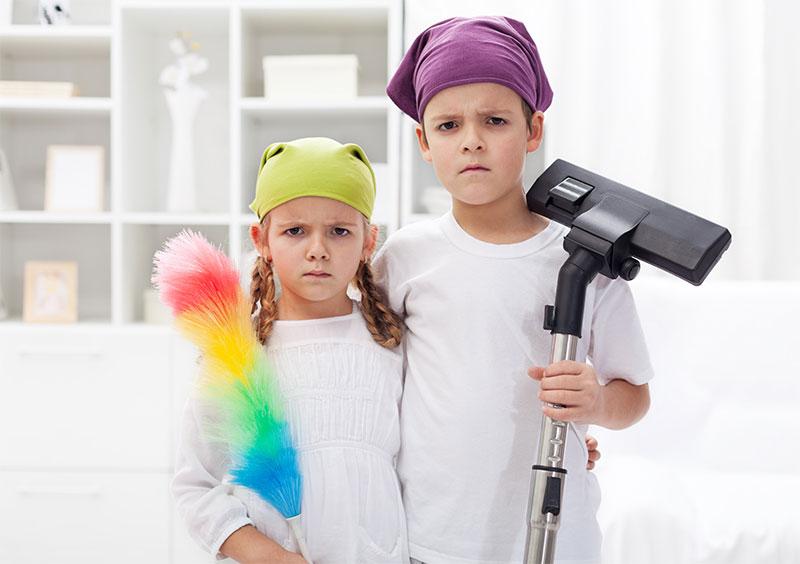 You know your home and yourself, now it's time to get your tools. Below, we've provided information about the basics. We suggest starting out with less rather than more. You can build on your basics if you find there's an area that's just not getting as clean as you'd like. In the meantime, you won't clutter your home with unnecessary tools.
Selecting the Right Tools for House Cleaning

Scrub Brushes
Brushes come in all sizes and shapes. Small toothbrush-shaped models are great for grout or hard to reach areas around faucets and sinks. Larger brushes can help you cover more ground like a floor or utility sink that gets heavy use. Take note of the bristle stiffness so you don't end up scratching delicate surfaces. 
---
---

Vacuums
No carpeted home is complete without one. Basic models work great but if you have pets, kids, or hardwood floors, there are models that cater specifically to your cleaning challenges.
---
---

Wet/Dry Mops
These handy mops are great for homes with a lot of square footage devoted to hardwood, vinyl, or tile. You can clean up spills and dust bunnies in no time at all. 
---
---

Microfiber Cloths
Microfiber is king of the cleaning world. The frayed ends of each fiber provide more surface area for scrubbing and absorbing messes. 
---
---

All-Purpose Cleaners
Everyone needs a good all-purpose cleaner. However, they're a few things to think about. Check the list of surfaces the cleaner targets as some are more all-purpose than others. If you're concerned about the number of chemicals coming into your home, look for eco-friendly cleaners with natural ingredients and fragrances. 
---
---

Specialized Cleansers
Stainless steel, grout, shower waxes, green home cleaners, and cleaners with bleach are only a few of the options. Specialized cleaners can help you target your home's problem areas. 
---
---
The Right House Cleaning Tools Make Housework Easier!
Tools allow you to power through tough areas. Don't forget to keep yourself organized with either a bin or cleaning caddy. It's easier to clean when you've got all your tools at hand.
---
---
However, the biggest step is to get cleaning.