The Christmas holidays can be stressful. In fact, Holiday Stress is such an issue that Healthline did a survey where 62% of people responded that their stress levels increased during the holiday season.
The biggest causes of stress included time, gift shopping, healthy eating, and – of course – finances.
In order to help you get through this festive season without letting Holiday Stress turn ALL of your hair gray, here are a few tips to help you get through the holidays with a little bit of sanity intact.
Christmas can feel like a lot of work. But when you look back on all the Christmases in your life, you'll find you've created family traditions and lasting memories. Those memories, good and bad, are really what help to keep a family together.


— Caroline Kennedy
---
It Doesn't Have to Be Perfect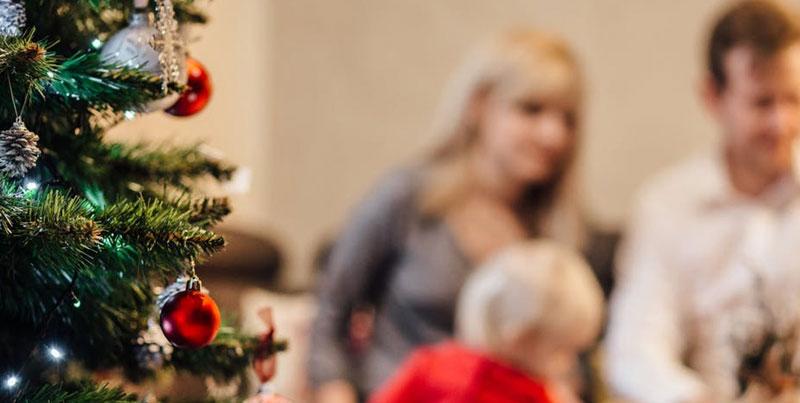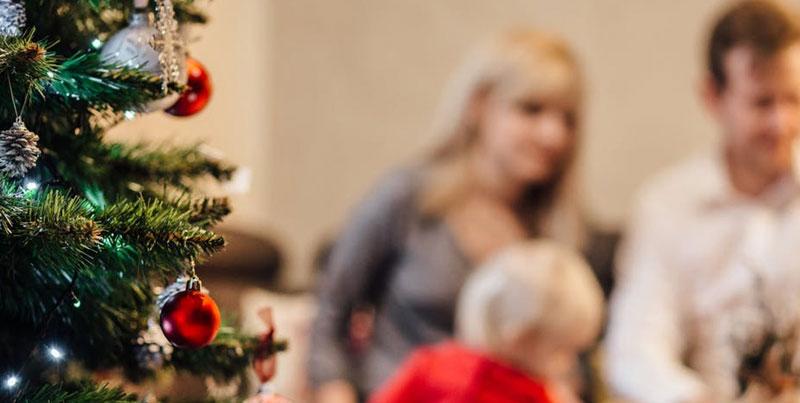 Christmas (and other holidays this time of the year) is all about friends and family. It's a time to get together and rejoice in each other's company and share thoughtful gifts that reflect how much you mean to each other.
It does not have to be about the perfect house, the perfect decor, the perfect dinner, the perfect outfit, or the perfect wine.
Most people won't remember a "perfect" evening. It's the imperfections that create stories that last for years. And before you panic that you'll be teased for life for messing up the turkey, those stories are always filled with humor, joy, and love.
For example, one year my sister was hosting Christmas and she hit the wrong button, turned the oven to "keep warm" instead of "bake". For 4 hours the turkey sat in the oven at just over 150 degrees.
Nobody caught the error until just before dinner, and that's when we actually started to cook the turkey. This meant we didn't eat until many hours later, but – damn – that was the most delicious turkey I can recall ever having.
Things don't need to be perfect in order to have the perfect Christmas day.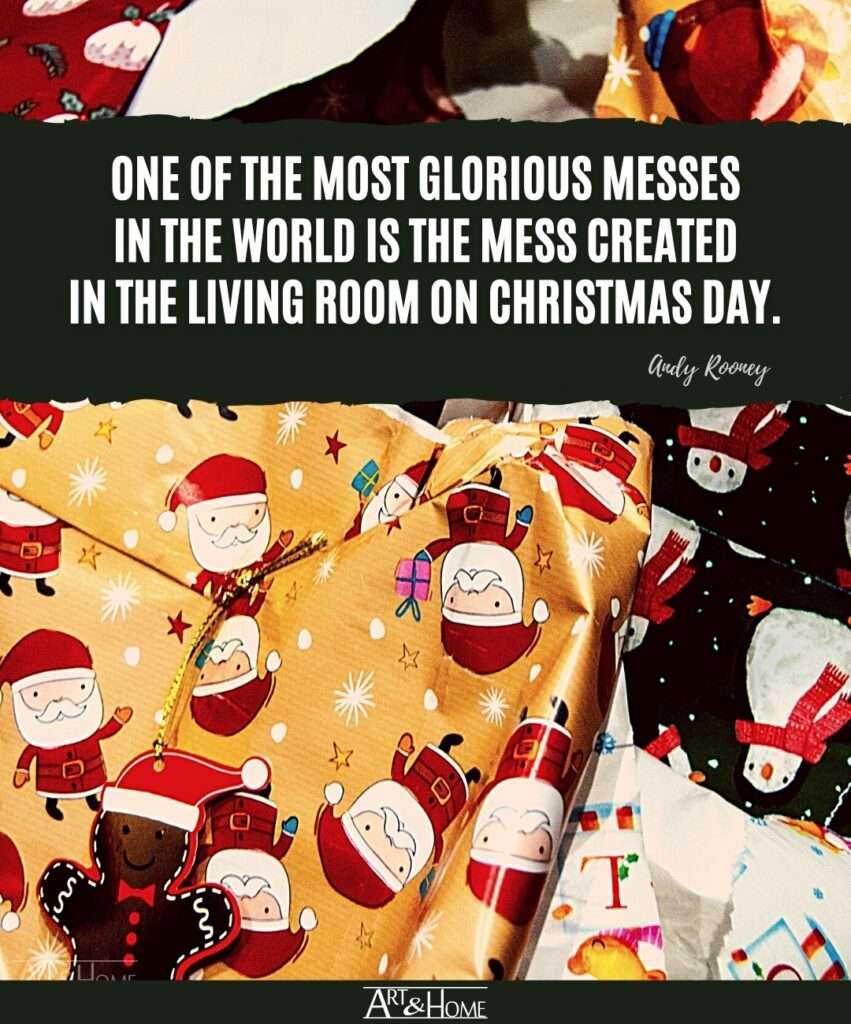 One of the most glorious messes in the world is the mess created in the living room on Christmas Day. Don't clean it up too quickly.

— Andy Rooney

---
Remember, Those Who Matter Won't Mind & Those Who Mind Don't Matter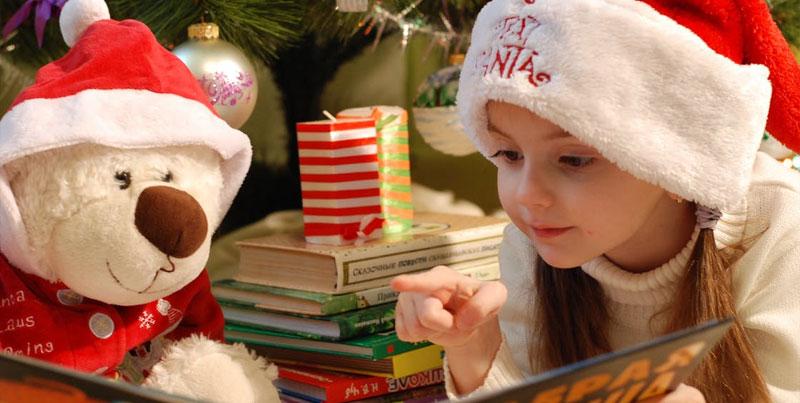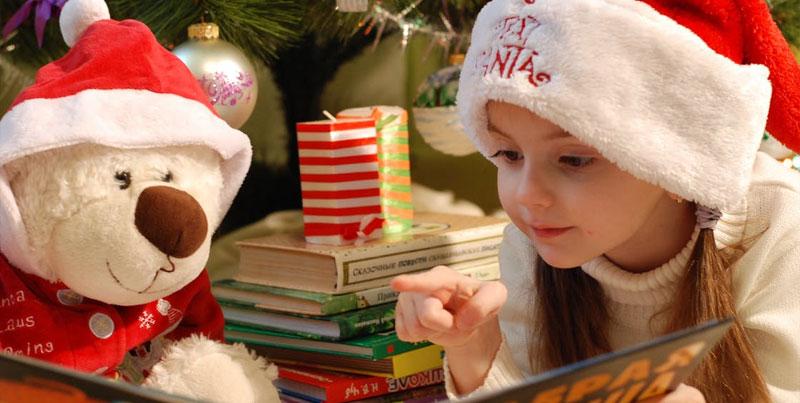 If the people you are having over for the holidays are the type to nit-pick every single thing that you have, say, or do… forget about them, they are not the people you need in your life and therefore are not the ones you should ever focus any time or attention trying to impress.
The right people in your life will appreciate you and everything you do… not matter how you do it.
Focus on the happy and positive people in your life and at your gathering. Focus on the Children, they have a way of finding joy in the simplest of things.
That's the spirit of the holidays that we should be aiming for, not some perfectly crafted Christmas dinner tablescape.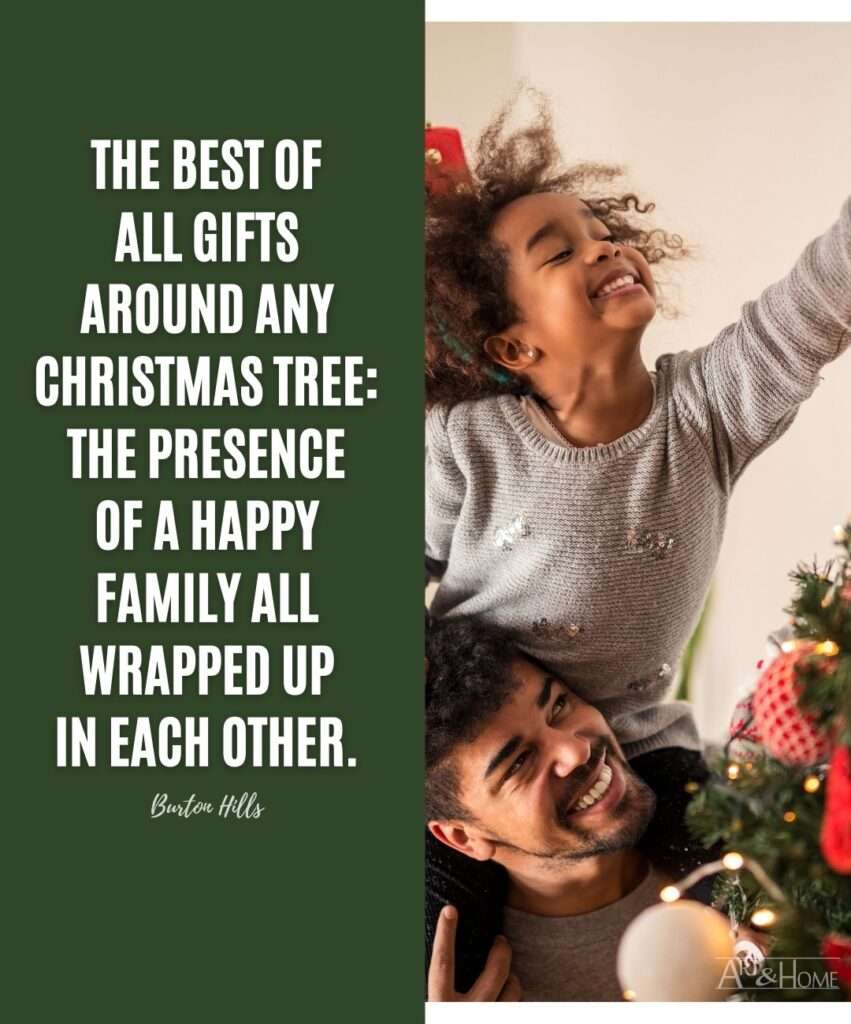 The best of all gifts around any Christmas tree: the presence of a happy family all wrapped up in each other.

— Burton Hills
---
---
Make a List, Check it Twice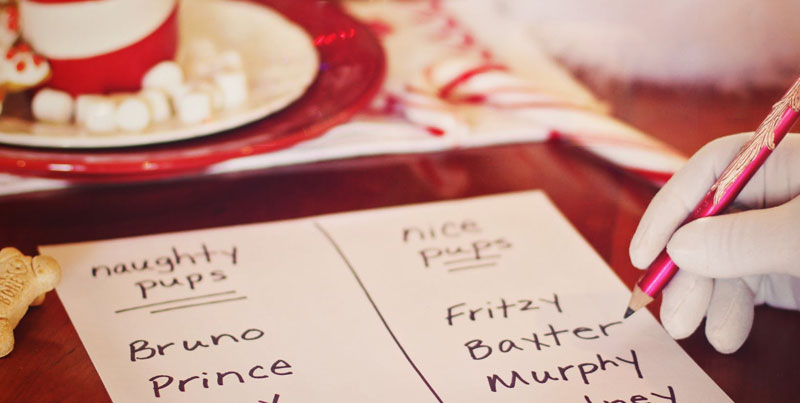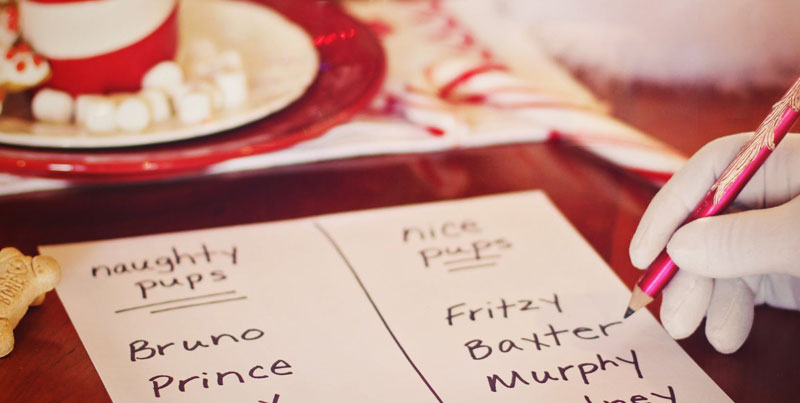 Santa is not the only one who should be making lists this time of year.
There is soooooo much to try to remember… Things you need to buy, places you need to go, people you need to see. It can feel quite overwhelming when you're constantly remembering another thing you have to complete before the holidays.
By making a list, either on a piece of scrap paper, in your Smartphone, or on a calendar, you can keep track of what needs to be done by when.
That simple bit of organization will help keep your to do list under control. It will also help you understand what you already have on your plate and keep you from over-committing to doing things or going to places you simply can't live up to.
And always remember – no matter what's on your shopping list – Christmas is not about where you shop and what you buy, it's about who you are.
Your children need your presence more than your presents.

— Jesse Jackson

---
Take Time for Yourself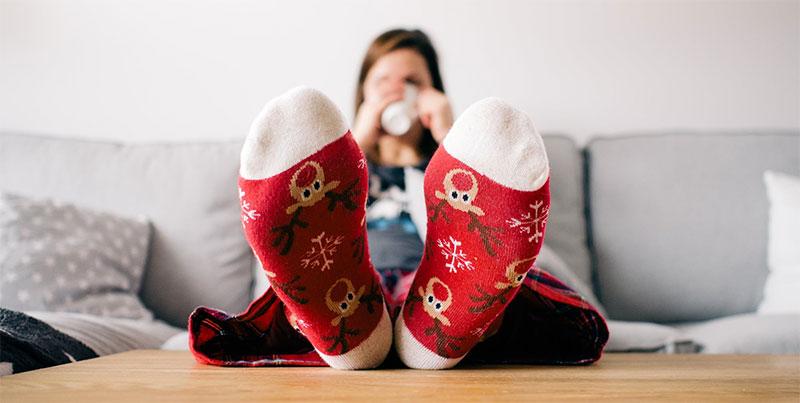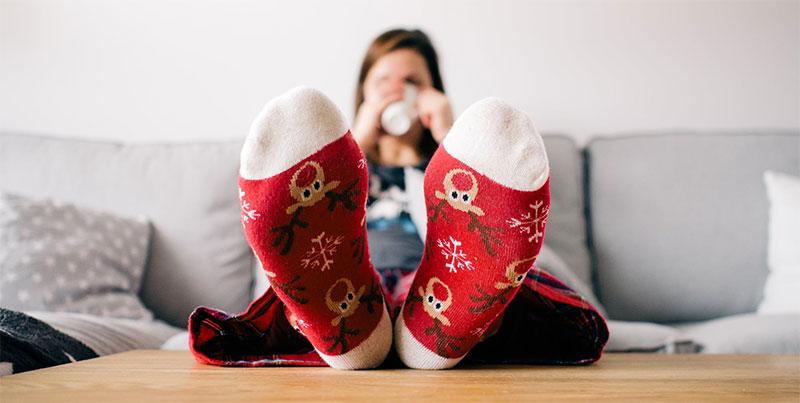 Grab a cup of Hot Chocolate (or coffee, or…. if you insist… tea), and have a break.
You don't need a long time, maybe just a half an hour to sit and relax and enjoy all that you have accomplished so far, without stressing about everything that's left on the To Do list you've already created.
Or, if you got an extra chunk of stuff checked off your to-do list, reward yourself with a Netflix marathon of your favorite TV show, or a cheesy but delightful Christmas movie.
What is Christmas? It is tenderness for the past, courage for the present, hope for the future.

— Agnes M. Pahro

---
Don't Leave Things Until the Last Minute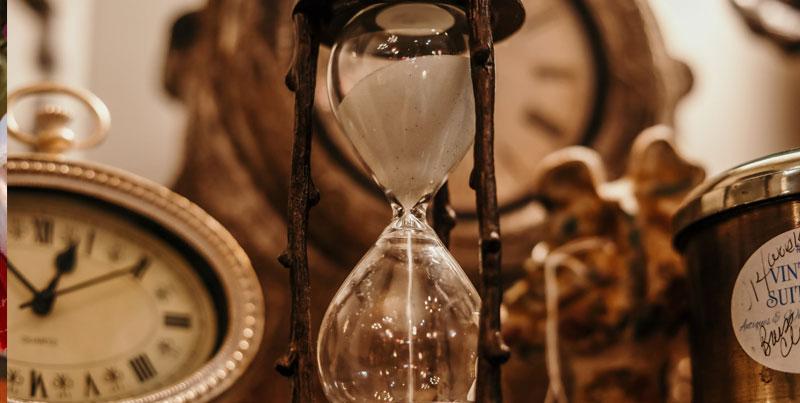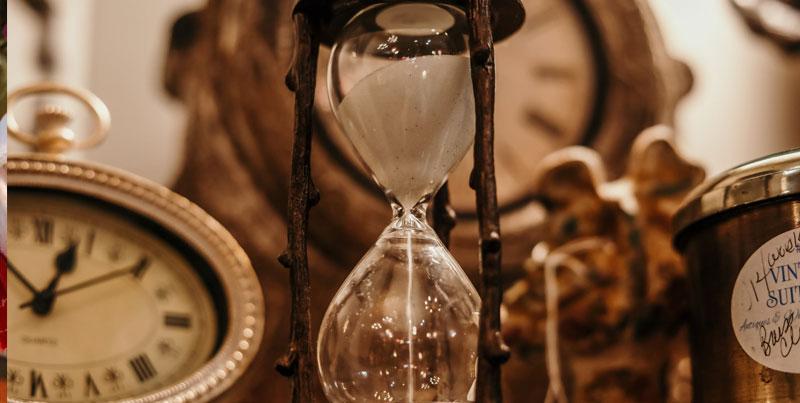 Speaking of Time…. it has a nasty habit of getting away from us, and there is already plenty to do in the final hours leading up to the big feast. Whatever you can cross off that to-do list earlier, the better.
December 21st is usually the busiest shopping day of the Holiday season. 4 days before Christmas!
Some people pride themselves on being last minute shoppers, but I'm not sure why that's something to boast about.
Try to get your presents bought and wrapped early, as those have a longer shelf life. If you're planning on making your own Christmas cookies, make and freeze the dough ahead of time so that you just have to thaw and cook when the time comes.
The only things that should be left to the last minute are things that need to be cooked or served fresh. Everything else can be done in advance.
Spacing things out throughout the holidays reduces that last minute stress of the big rush, but it also reduces the stressful anticipation of that big rush.
Gifts of time and love are surely the basic ingredients of a truly merry Christmas.

— Peg Bracken

---

---
Cherish the Memories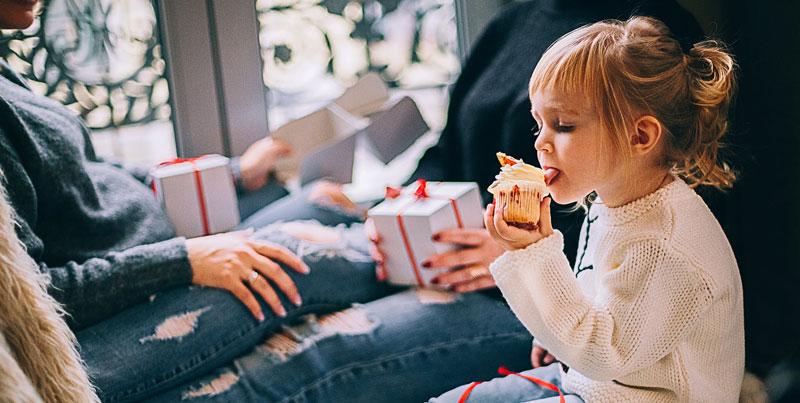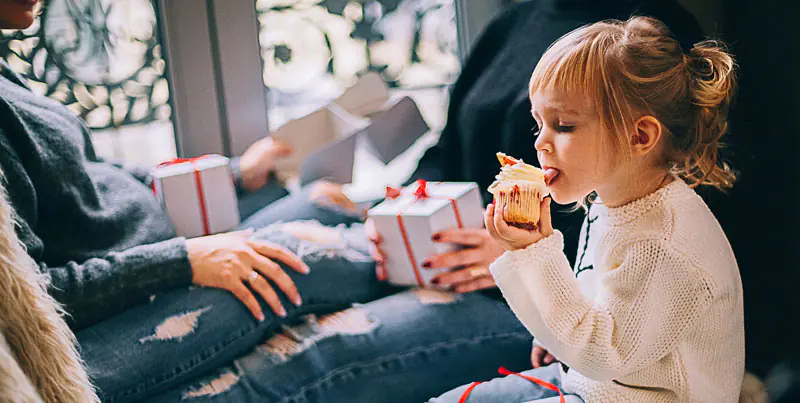 Think back to some of your favorite Christmases from the past. What do you remember about them?
For me, some of my favorite moments are crazy, and chaotic. A few others are simple and romantic.
Very, very, very few of my favorite Christmas memories have to do with how perfect the tree looked or how well decorated the table was.
Yes, those touches are lovely. And, yes, I do enjoy setting up a beautiful Christmas table. But that's not what Christmas is truly about.
Christmas is about the people you were with and the memories you created. Memories that will last a lifetime.
Like snowflakes, my Christmas memories gather and dance — each beautiful, unique, and gone too soon.

— Deborah Whipp

---
Take a Drive & Look at the Lights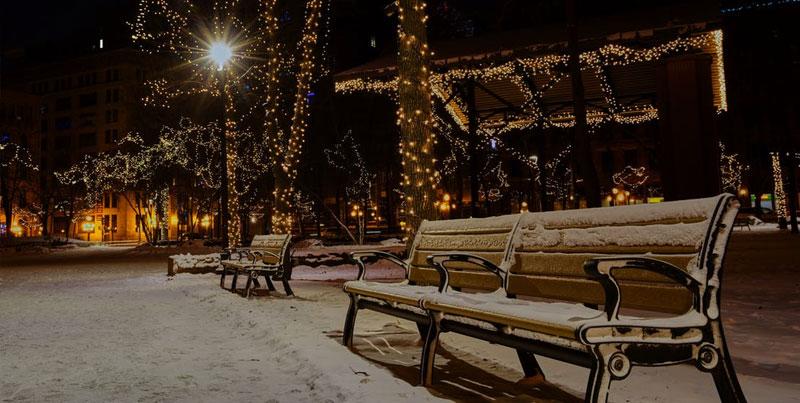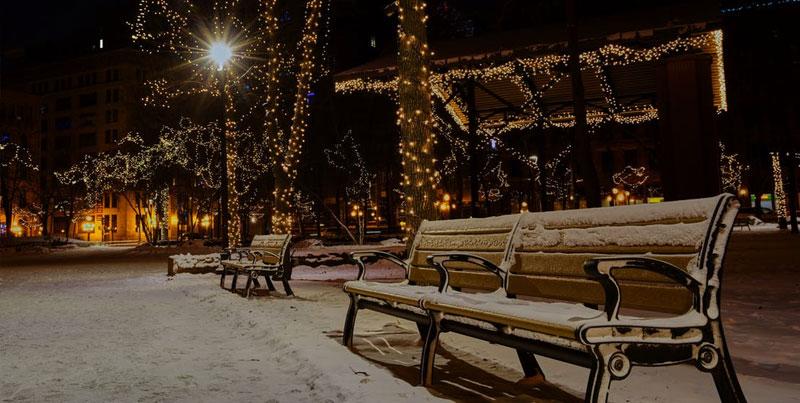 I know that you're busy. And I know that you'll probably try to convince yourself that you don't have time to do it. But take a drive and enjoy the spirit of Christmas that's on display in your home town.
If you live in a place where the weather permits, there is something so magical about snow covered streets and house lit up with a beautiful arrangement of dazzling lights and colors.
Check out the town tree. Take the family on a Christmas Lights Tour.
Marvel at the amount of time and effort that it must have taken to create that display, but do NOT even try to compare your own home to this lighted wonder.
A quiet drive, enjoying the visual splendor that Christmas has to offer can be wonderfully relaxing.
Christmas waves a magic wand over the world, and behold, everything is softer and more beautiful.

— Norman Vincent Peale

---
Set a Budget, with Some Wiggle Room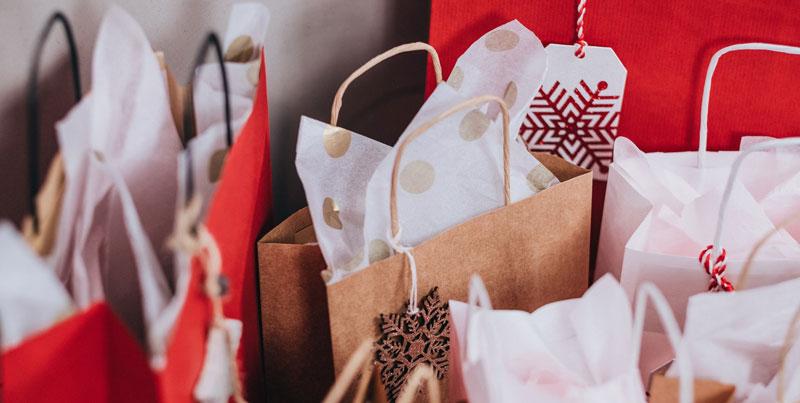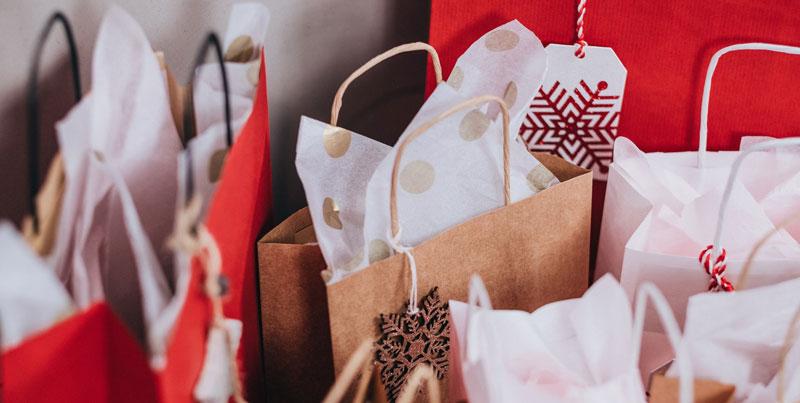 Whether you are buying gifts, food, decorations, or various other Holiday needs, it's important to make sure that Christmas doesn't break the bank.
Many people stress about finances during the holidays, and dread the credit card statements that will come in like a furious flood in January.
Set a shopping budget for the various critical parts of Christmas. Including:
Gift Giving Budget: As a total, and some guidelines per person
Dinner Budget: And don't forget to get your Turkey on sale, as there are ALWAYS turkey sales this time of year
Decoration Budget: If you want to add to your Christmas Decor, do so… within reason.
Pamper Yourself Budget: Put a little bit of money into the budget to pamper yourself, either by buying yourself a gift or getting yourself a manicure.
But allow yourself some wiggle room. If you've set $50 as the max spend for Uncle Bob, but you find the PERFECT gift for $52.00, don't cheat yourself of the joy of giving for the sake of $2.00.
However, if you set a budget of $100 for your sister and you find the perfect gift for $250, think long and hard before realizing that's too much to spend on one gift.
And always consider group gifts. If something is out of your price range, reach out to other friends and family and see if they want to split to cost on that perfect – but expensive – gift.
Finding the right gift is not about the price tag that's attached to it, it's about the thought that went into it. The people you are buying for will appreciate a thoughtful gift just as much – if not more – than an expensive gift.
He who has not Christmas in his heart will never find it under a tree.

— Roy L. Smith

---
Remember What the Season is Supposed to Be About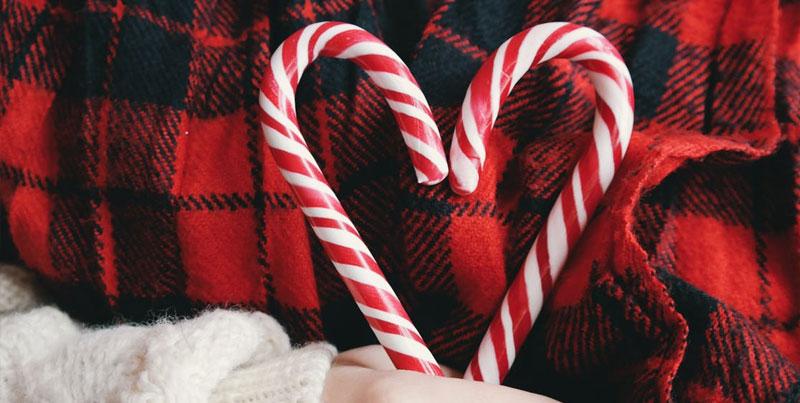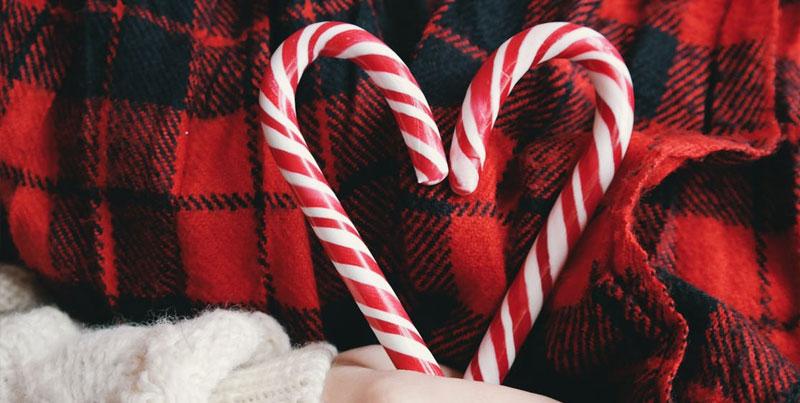 Christmas is not about the gifts. Christmas is not about impressing your company with your magnificent Christmas tree (although they can be beautiful).
Christmas is about loving the people around you in a beautiful and colorful way, and taking a moment to appreciate them and what they bring into your life.
When we recall Christmas past, we usually find that the simplest things, not the great occasions, give off the greatest glow of happiness.

— Bob Hope

---
---
Stuart McLean: Dave Cooks a Turkey
One of our Christmas traditions is listening to the Stuart McLean classic Christmas Story Dave Cooks a Turkey.
It's a wonderful story that addresses the holiday stress that can be caused by trying to make everything "Perfect".