The type of paint that you buy for your home improvement project matters. You can't just use the same paint on your bathroom walls and your backyard storage unit! Find out what types of paint you should get depending on your project.
When it comes to home improvement projects, choosing the right paint is crucial to achieving a high-quality finish that will stand the test of time. With so many different types of paints available, each with its own unique properties, it can be difficult to know which one to choose for your specific project. Whether you're painting walls, trim, cabinets, or furniture, the type of paint you use can impact the final result.
Although — in the end, the choice is completely yours to make — In this blog post, we'll take a closer look at some of the best paints for various home improvement projects, so you can feel confident in your selection and achieve the best possible outcome for your DIY project.
Painting the Bathroom
Your bathroom is going to be damp most of the time. It's the one room where you'll regularly splash water on the walls, whether it's from washing your face or rinsing off your dog after they've rolled around in the mud. It's where you'll hang your damp towels and ring out your washcloths. It's where you'll take showers and baths that are so hot, the air fills up with steam.
Since the room is frequently damp, you're going to have to coat its walls with paint that can handle high levels of moisture. You don't want to pick a basic paint with a flat finish. If you use this paint in your bathroom, your walls will become the perfect breeding ground for mold and mildew.
You'll want paint with a glossy finish. Glossy paints have tighter molecular structures in comparison to flat paints, so they are better at blocking out moisture. You'll also want a paint that includes microbial additives that make them resistant to mold and mildew growth.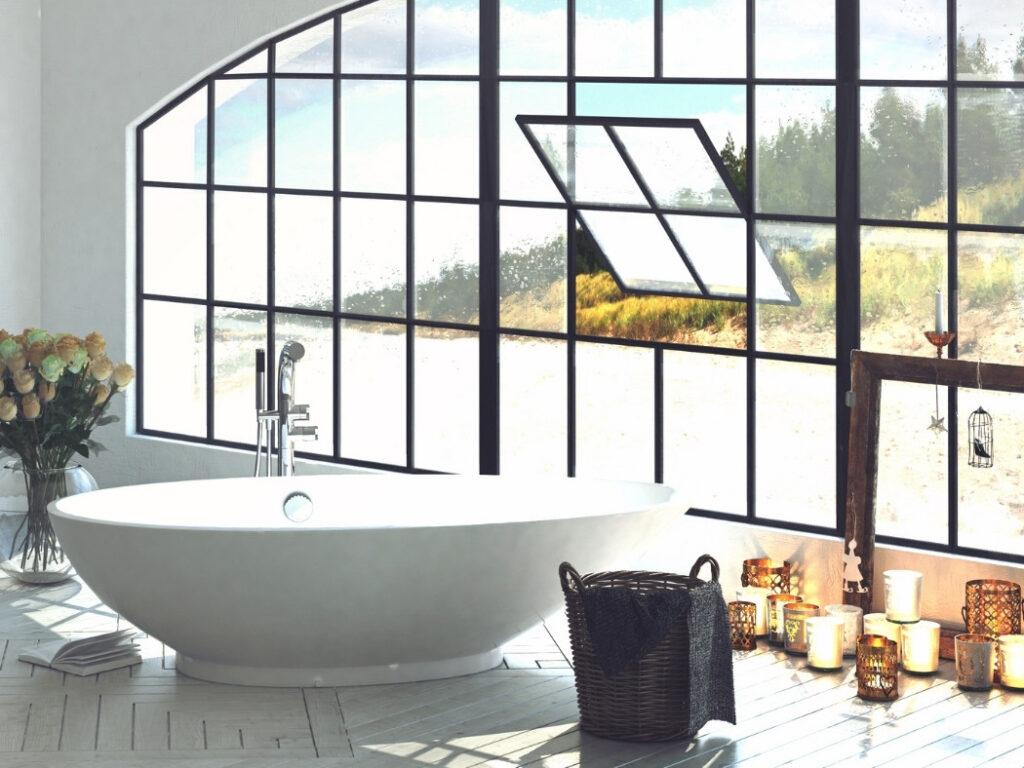 Read More: Soak Up These Beautiful Bathroom Decor Ideas
Painting the Kitchen
Similar to your bathroom, your kitchen will also deal with a lot of moisture. You'll be making water vapor whenever you boil water on the stovetop, make a pot of coffee in your coffeemaker and scrub down your pans in the sink.
So, should you use glossy paint on the walls? Yes, you should…. something with at least enough of a sheen to make the walls scrubbable. Get high-quality paint with a semi-gloss or satin finish. It will help your kitchen walls handle moisture. It will also make them easier to clean! You can wipe away food splatter without having to break a sweat.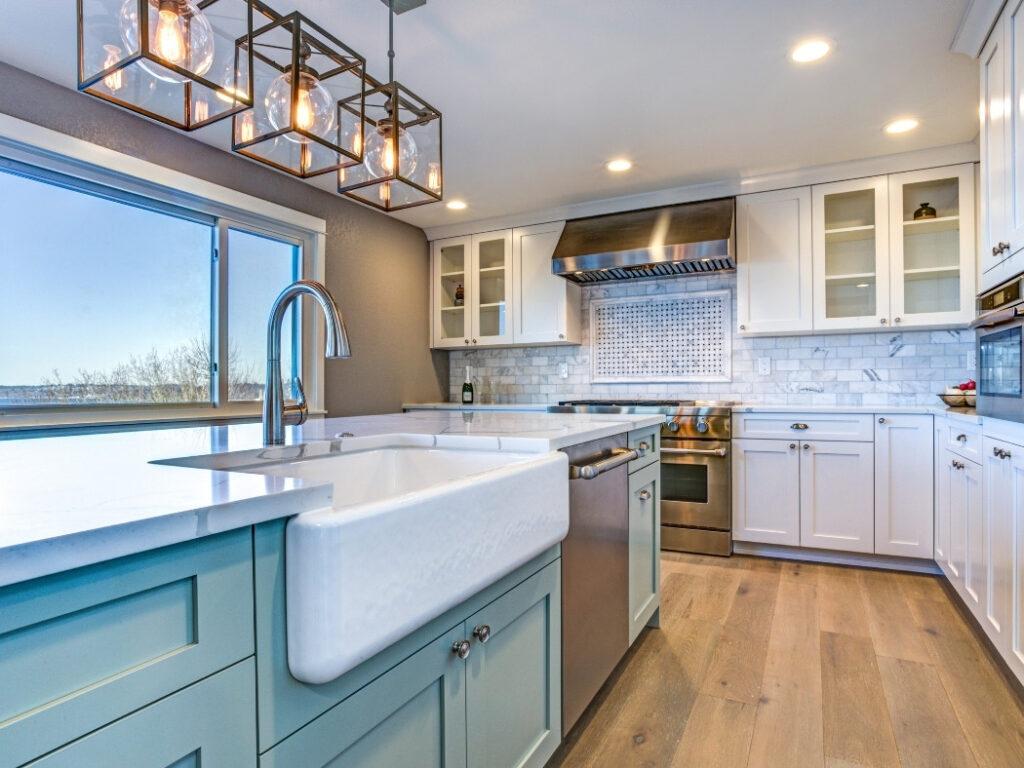 Read More: How To Pick The Right Paint Colors For Your Kitchen
Painting the Bedroom
The bedroom isn't likely to deal with a lot of mess or moisture, so you don't have to pick a glossy paint. In fact, you can use a flat or matte paint to coat the walls of your bedroom. Your choice depends on your personal style and your budget (higher gloss paints typically cost more per gallon than flat paints).
One important thing to consider for your bedroom paint is the color! You'll want to choose colors that are calming because the main purpose of your bedroom is to get a good night's sleep. Bold and vibrant paint colors like red and purple are bad choices. They will energize you and make it difficult to unwind and go to sleep.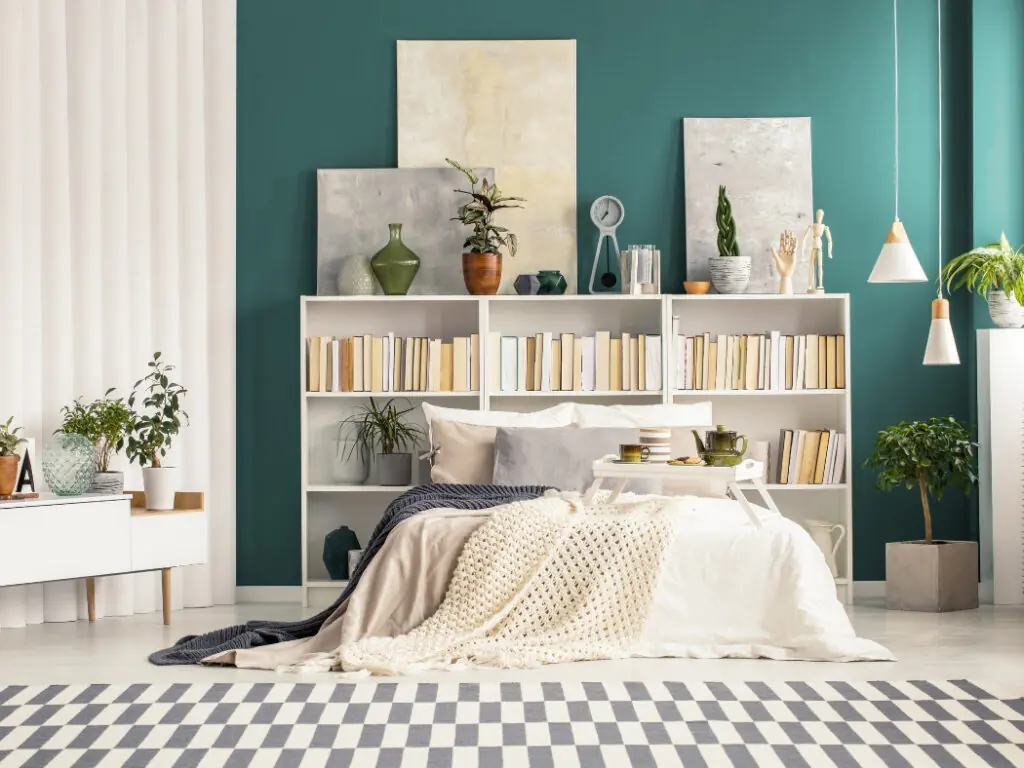 Read More: Using Psychology to Pick Your Bedroom Paint Colors
Painting the Deck
You can't use interior paints to refresh your wooden deck or patio. They're just not designed for this type of environment. Your deck will be exposed to direct sunlight. It will get soaked with rain and — depending on where you live — snow. You need paint that's built for the outdoors.
So, choose a durable exterior paint with a mildew-resistant finish. It should list "exterior floors" on the label — this will let you know it can handle foot traffic without taking on damage.
You can skip the paint and get a combined stain and sealer. A stain will provide a more natural-looking finish to the wood, all without the risk of chipping or flaking. When combined with a sealer, you can be confident that your deck is protected from moisture.
Painting the Storage Container
You've managed to convert a shipping container into a personal storage unit. It already came with a coat of paint, but you're not a big fan of the color. You'd like to give it a makeover.
Well, similar to the deck, you can't use interior paint to tackle this project. You'll need to use a paint that can withstand direct sunlight, temperature fluctuations, and rainy weather without falling apart. You'll also need to get paint designed for metal surfaces, not drywall or wood.
So, what should you do? You should use marine-grade direct-to-metal paint in a shade that you like. You should also look up tips on how to paint a shipping container before you buy your gallons of paint and equipment. Doing this will help you get the best results.
Read More: 50 Nifty DIY Storage Ideas
As you can see, you can't use the same paint for every single part of your house. You'll need different paints based on the location, the surface material, and other important details. So, pick the right paint for the job!