Transform your outdoor living space into a vibrant oasis with these easy tips for adding color and texture! From colorful cushions to lush greenery, learn how to create a stunning outdoor retreat that will leave your guests in awe. Get inspired and start designing your dream backyard today!
Your outdoor space is one of the areas of your home you shouldn't ignore, which entails adding color and texture to boost its aesthetic appeal and value. You can use creativity to have a cozy, stylish, cohesive, and welcoming home. For instance, if you have a neutral-colored outdoor space, consider using bright and bold decorative elements to add interest and vibrancy to it.
Revamping your outdoor area doesn't mean you have to completely renovate it. You can selectively add decorative elements to existing features, whether the balcony, pavement, yard, door, or windows. With that in mind, below are various ways to add color and texture to your outdoor space:
Install Window Box Planters
If your yard has limited space, you can put up window planters to add more flowers and greenery to your home's facade. Make sure to pick suitable vines that can thrive in the climate of your location. For instance, if your compound is considerably shaded, you may want to choose plants that do well in low-light conditions. The weather patterns also dictate the plants you can grow.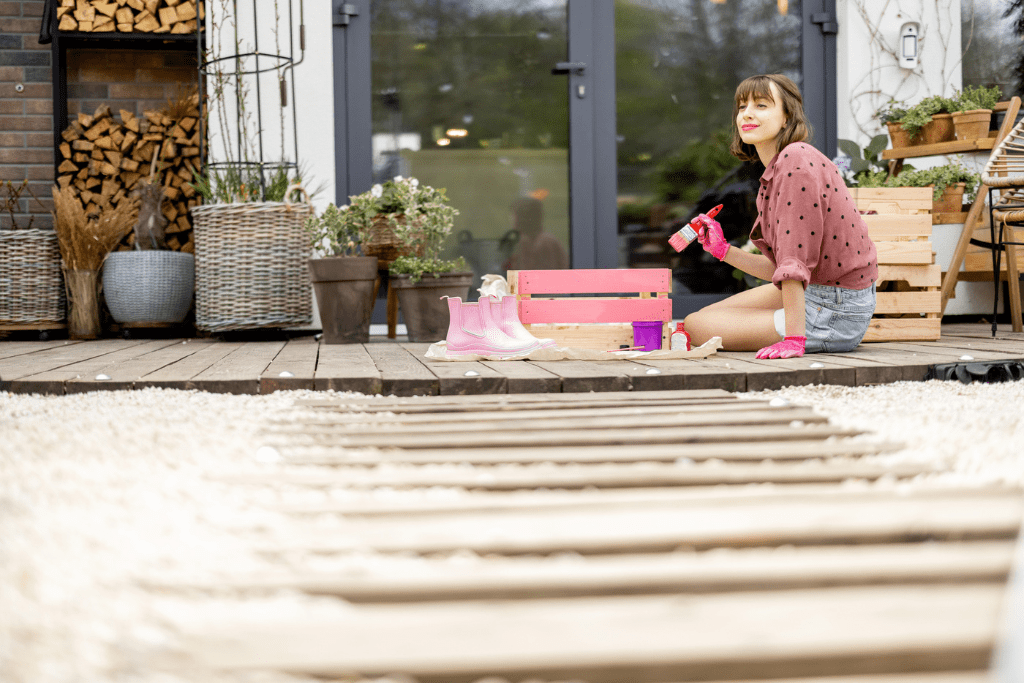 Fruit-producing plants like kiwi or grapes make your window garden even more appealing. Likewise, flowering plants like jasmine or morning glory add color to your exterior facade and can be excellent butterfly attractors.
The following are examples of some great vines for window planters:
Sweet potato vine: It's simple to maintain and has a great spread. It can also thrive in almost all seasons except winter.
Boston Ivy: It matures quickly and can grow all over your window box. It performs excellently in several climatic conditions, including the winter, and you can direct it to grow any way you want.
Creeping Jenny vine: It's an evergreen plant with long vines that can cover the wall adjacent to the window. It is an excellent choice if you are looking for vines that spread well.
Pink Mandevilla vine: It typically flourishes in hot climates and has fantastic pink flowers, adding vibrancy to your outdoor area.
Trumpet vine: It's a bright flower that perfectly works for your outdoor space. The flowers can be orange or red and have a trumpet-like shape that can give luscious colors.
Other popular window plants include Wave Petunia, String of Hearts, Morning Glory, Pothos, Passion, Star Jasmine, and Moonflower. Conduct further research on the best growth conditions for each to find the right one for your outdoor space.
On the same note, when installing window box planters, pick a container that can drain water and is spacious enough for the root to grow and spread freely. Use fertilizers, pesticides, and water every vine regularly to ensure they don't dry out. And, for double-duty, consider some plants that repel mosquitoes or those that attract dragonflies.
Plant More Flowers
Indoor plants have a great air-purifying effect, but they are also an amazing and natural addition to the garden. You aren't limited to growing plants on the window. If your yard has sufficient space, you can raise a ground-level flower garden. Alternatively, you can grow them in hanging baskets for more elegance.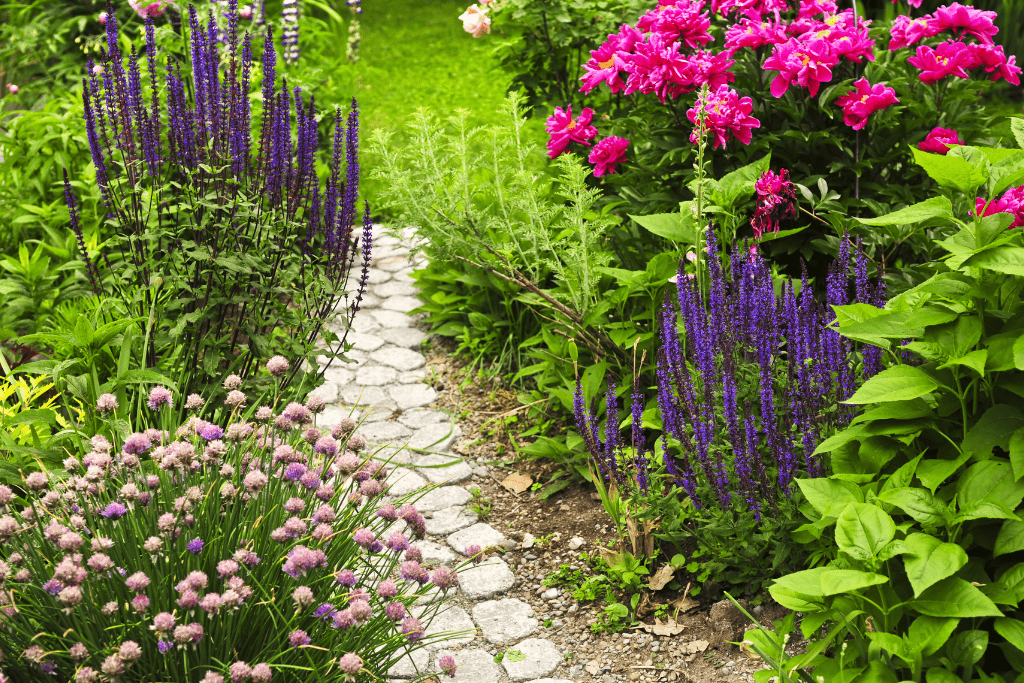 Choose plants with different textures and heights to create depth and interest. You can also choose plants with different bloom times to ensure you have color throughout the year.
Paint The Pavers
Your pavement is another essential outdoor element you want to focus on, whether they're on your pathways, driveways, pool, or patio. Pavers can lose their original color and luster with constant sun exposure. In that case, you may want to paint them for a fresher look.
Distinguishing the paver inlays or borders will give your outdoor space a more refined look. There's no limit to the inlays, including a compass, curves to break up a linear pattern, a simple paver rug, and a semi-circular entryway inlay.
You can harmonize the space by using warm colors for the floor and neutral shades for the borders and inlays. Make sure that the colors and textures you use match your home's design and your personal preferences.
Put Up Colorful Pots
Pots can add color to your exterior space, as well. They come in numerous colors and shapes, so choosing the best can be quite a task. You'll certainly be spoilt for choice, from the low-profile box-shaped ones to the tall, slender, and curvy ones. An excellent approach is choosing one that blends well with your outdoor space's overall design. Moreover, you can select containers with different textures and colors to add interest to them.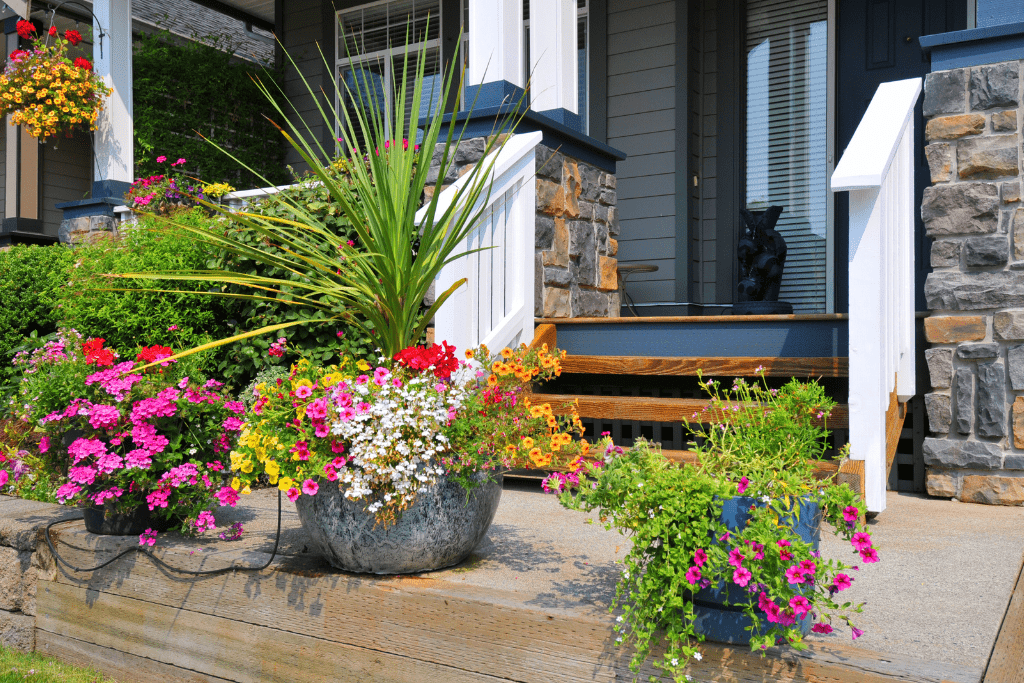 Regarding the color, you may want to mix pop and neutral hues like red, blue, or purple to create an appealing appearance. You can grow colorful green plants like succulents or herbs to add vibrancy to your outdoor space. Alternatively, you can place artificial decorative vines in the pots.
Add A Water Feature
A water feature like a fountain, pond, or birdbath enhances your home's curb appeal and gives your guests an attractive element to be immersed in when they visit your home.
Flowing water is an indispensable element of nature that adds life to an otherwise dull environment. It'll refresh your space and make it more welcoming, relaxing, and classy. The therapeutic effects can never be overemphasized, whether you're after the gentle tinkling sound of falling water, a calm watery element, or a dramatic flow to the space.
You can also add aquatic or marginal plants and marine animals like fish to make it even more interesting.
Add Colorful Outdoor Furniture
You can also add furniture to your outdoor space to make it more attractive and functional, especially when you have guests or prefer to dine outside as a family. Pick sofas with colors that complement the outdoor colors and style. They should also be long-lasting to withstand harsh weather conditions.
It'd also help if you chose furniture that's easy to clean because of the typically dirty outdoor environment.
Paint Your Wall
Painting your exterior wall makes your façade more colorful and appealing. Pick a unique and rich color to add vibrancy to it. But make sure it complements your yard's appearance, the furniture you've put in place, and the vegetation you might have around your house. You can also make the wall have a pop-colored appearance with a mural.
Install Outdoor Lighting
Lights can add charm to your outdoor space, especially during the night. Outdoor life shouldn't end immediately when darkness falls. You can extend your outdoor stay up until late in the evening by installing garden lights.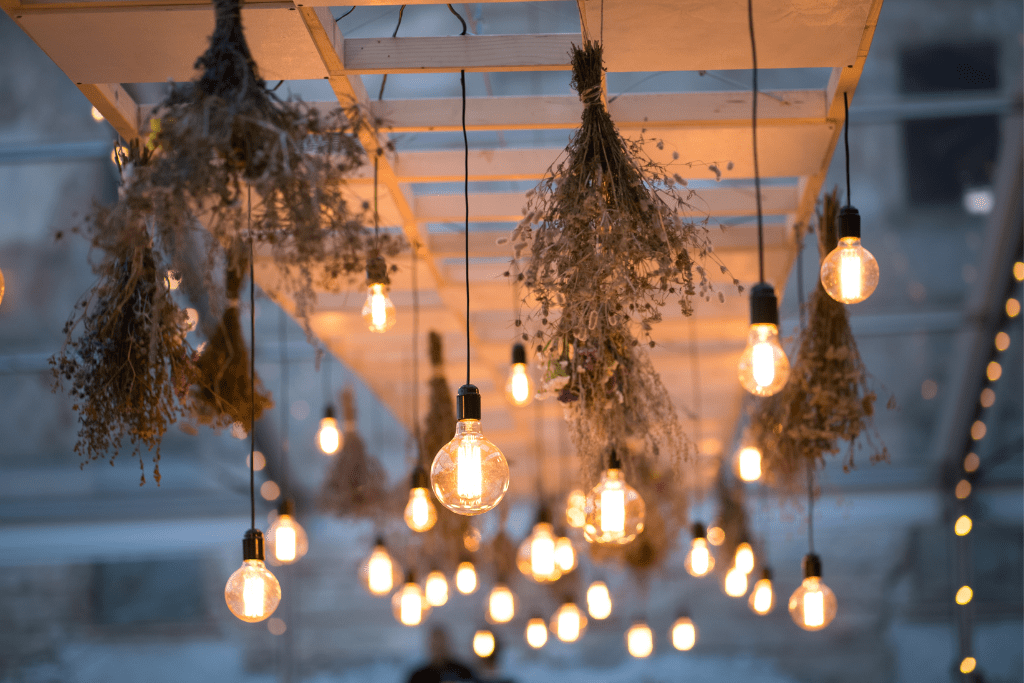 Your options are unlimited, from vintage lanterns to modern pathway lights and string lights. Aside from providing light to navigate your outdoor space easily, outdoor lights also accentuate your exterior decor, making them look more appealing.
Choose Colorful Accessories
Various fabrics can add unique color and texture to your outdoor space.
First, pick complementary fabrics for your seats and tables, like pillows, sofa blankets, table clothes, and cushions. Make sure you choose awe-inspiring patterns and hues.
For the floor area, you can put up carpets or rugs underneath it to give more texture to the seating areas. Pick rugs and cushions with bold patterns and textures to add depth and interest and create a welcoming atmosphere. Fabric enhances your existing furniture's appeal without buying new ones. If the background is layered with many green plants, you can choose light and pop-colored materials.
Create A Focal Point
A focal point can add beauty to your outdoors while giving you a place to sit and relax with family and friends. You can add the following to this space:
A fireplace or bonfire area: It's an elegant addition to your outdoor space and a place to warm up and tell stories with your family.
A kitchen or mini-bar: You can construct an outdoor open-plan kitchen or mini-bar to prepare meals. Make sure the fixtures are made of premium quality steel so they don't lose color and texture.
A focal point instantaneously tells your guests where to focus their attention to when visiting the house. If done perfectly, it can be an excellent conversation starter.
Put Up Outdoor Art
Art pieces can also add color and texture to your exteriors. One option is to erect a sculpture on a platform in front of your house. It could be the statue of a famous historical figure or a random awe-inspiring art piece conveying a specific message that has meaning to you. Another great option is metal wall art, which is often crafted to withstand the elements, so you can hang them indoors or out.
But, be careful with your art selection and make sure it complements your home's design and is positioned strategically for an impactful view.
Another excellent idea is to decorate wooden fencing panels. You can get your kids to help you paint the fence in fanciful cartoon characters or random geometric shapes.
If you feel more adventurous, consider adding a mural or graffiti art to one of the walls. This art is typically used to add life to old, defaced structures, but you can also use it in your home. It'd be best to paint something that conveys a strong message to help keep you inspired.
Integrate Colorful Tiles
Tiles can add more beauty and texture to your home's outdoor space. Lay them around the water fountain, stairs, or swimming pool. Make sure the tiles are neatly arranged and have a similar shade to the other elements around the house. Also, it's best to install non-slip to avoid accidental slips and falls, which can be fatal for you and your visitors.
Conclusion
Color and texture are essential aspects of your outdoor space. They enhance the appearance of your home and make it more welcoming and exciting. So, to add color to it, pick hues and patterns that complement your home's overall style. While you can do some modifications and decorations yourself, the more technical ones require professional work. The good thing is that you can modify your outdoors in stages, so you don't strain financially.