Modern farmhouse decor is a trend that has been gaining popularity in recent years because it combines rustic elements with modern design, creating a uniquely personal look.
Modern farmhouse decor is an eclectic blend of styles, textures, and colors that are perfect for anyone who wants to create their own unique style. If you are interested in learning more about this design style or want some tips on how to incorporate it into your home then continue reading!
Why Do People Love Modern Farmhouse Decor?
One of the most obvious reasons why modern farmhouse décor is so popular right now has to do with how it can be used in a variety of spaces throughout your home! The design theme also encourages homeowners to experiment which means there's no wrong way for achieving your ideal look. Finally, this style makes you want to slow down because its cozy atmosphere evokes feelings of warmth and relaxation.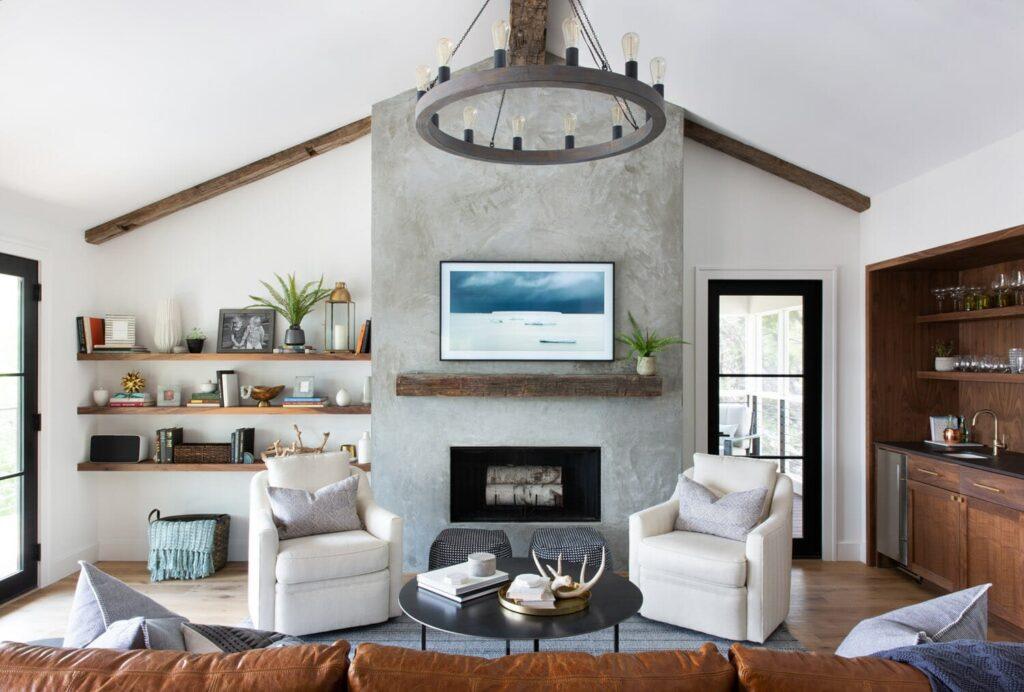 Modern Farmhouse Decor Tips
First things first: decide what room(s) you want to decorate using modern farmhouse accents or if you would prefer having an entire house that reflects this design theme. Next, try using neutral colors when choosing paint for your walls and furniture pieces because they help keep the space feeling light, airy and open. Once you have a color scheme in mind it's time to start decorating! Remember that accessories should reflect who you are as a person so choose art or plants that make you happy every time you see them.
When adding modern farmhouse touches to existing décor items such as curtains or lampshades be sure not to go overboard by including too many accents within each room. You can also add unique texture elements into your home with textured wall coverings like brick or wood paneling which is surprisingly affordable compared to other options on the market right now.
One of the most important aspects of modern farmhouse decor is color. The colors used in this design style are often neutral, but there are also some bright hues that give it a more eclectic feel. There are several different types of color schemes you can use to create your own unique look including monochromatic, analogous, triad, and complementary palettes.
The next step for creating your ideal modern farmhouse decor style includes defining what type of room or rooms you want to put together using this stunning design theme. Do you have an entire house that needs modernizing? Or maybe just one area such as the kitchen or living room would benefit from having a refreshingly new take on traditional interior décor? It's your home so you decide how much modern farmhouse decor you want to include.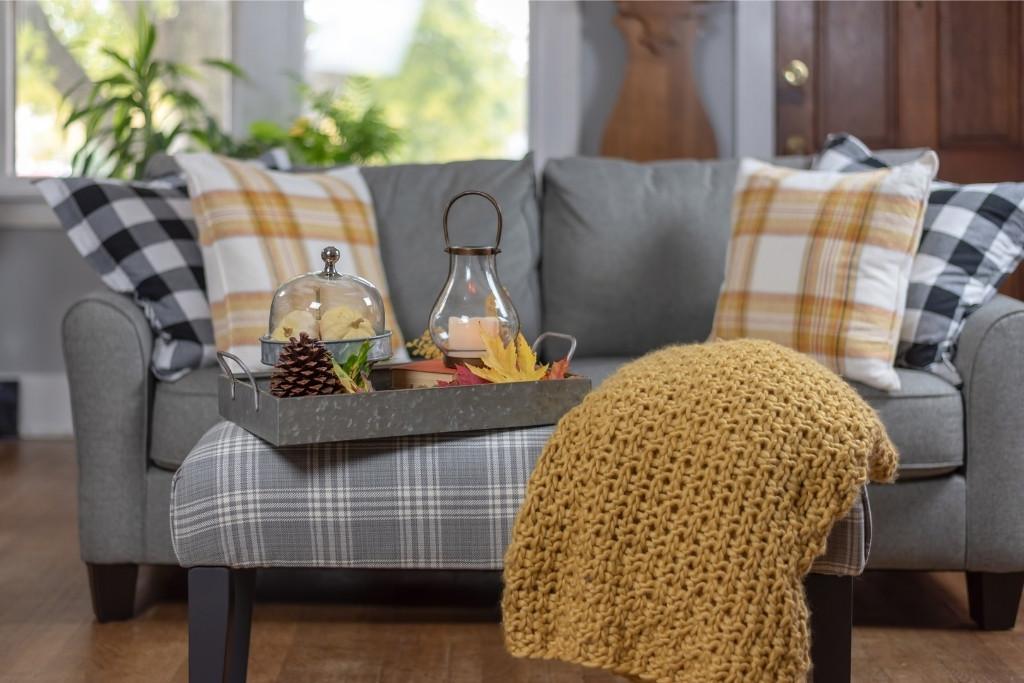 Decorating with this design style is easy because the overall theme of each room doesn't need to be too complicated. Simple touches that are unique and personalized can go a long way in creating an inviting, functional space that reflects who you are as a person. Unexpected elements like flooring patterns, wall colors, furniture shapes and sizes, placement of lamps or accent pieces all play key roles when it comes to giving rooms their own unique flair!
Modern farmhouse decor also heavily incorporates textures into its look which means adding different materials such as linen for curtains or leather on upholstery creates visual interest within the room. A lot of homeowners love incorporating industrial elements into their home decor which can be done by incorporating metal or wood pieces that have a more rustic feel.
Creating accessories for your modern farmhouse design style is easy because many of the same items you would use in traditional interior décor are also found in this eclectic collection including vases, bookshelves, decorative rugs, tapestries, canvas wall art, and plants. One key difference to remember when working with these types of materials is that they should always reflect your personal sense of style so choose wisely!
If there's one thing you take away from all this it should definitely be that modern farmhouse decoration doesn't need to be too complicated or expensive. You don't even need an entire room devoted to showing off this design theme. Simply adding a few special accents to your existing décor can have an amazing impact on how you experience space!
Modern Farmhouse Decor Colors
Some of the most popular colors used in modern farmhouse decor include neutral shades such as white, ivory, and gray. However, pastel hues like pale yellow or pink can also be incorporated into this design style to add a vibrant pop that is usually unexpected yet surprisingly refreshing! For those who want their rooms to have an earthy feel then dark browns and greens are perfect because they give off a natural appearance.
Finally, modern farmhouse decor also makes use of a few other colors that are not as commonly used in traditional interior design such as red and orange. These bright hues give the room exciting energy which is why they work well within this type of home décor!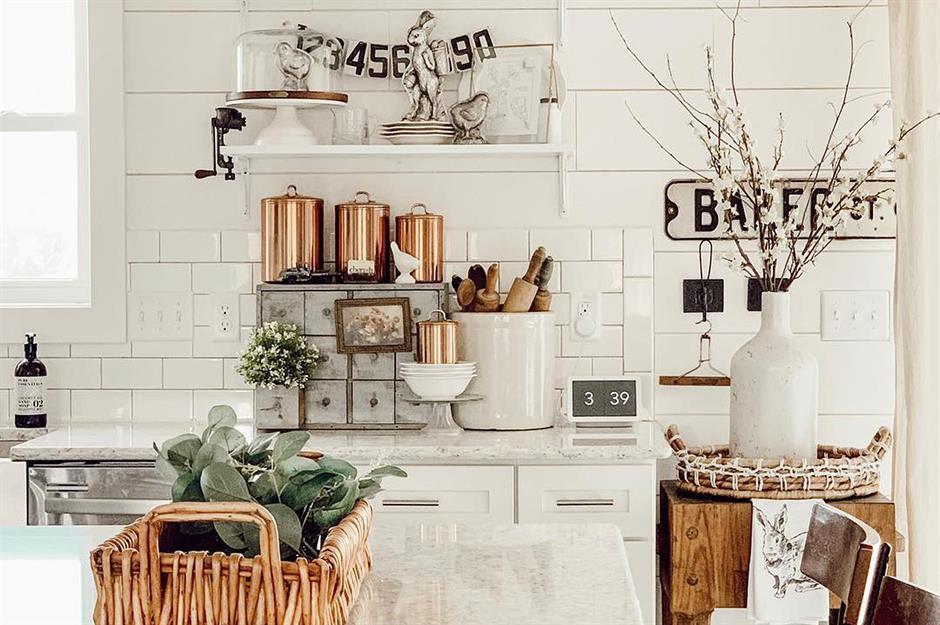 Whites and Creams
It's no secret that white is one of the most popular colors when it comes to modern farmhouse decor because many homeowners love using this color in their kitchen or dining areas. White creates a bright backdrop which makes other elements in your room stand out much more!
However, cream tends to be another common choice for modern farmhouse design because it has warm undertones and can often give off an inviting vibe. This light shade also works well with almost any type of décor so don't think you have to stick with just whites or creams if that doesn't fit into what you are looking to achieve within your home!
Neutrals
If there was ever a time where neutrals were going to make a comeback, now would be the time to use them within your modern farmhouse design style! With so many different variations of whites and creams as well as a wide array of natural colors such as browns and greens, it can be difficult for some homeowners to know where to begin.
In this case, sticking with just one color palette that includes various shades from each category is going to help you create an easier transition throughout all rooms in your home. For example, choosing a darker shade like dark brown or black for your main wall color will provide cohesion between interior spaces while giving areas their own unique look at the same time!
Warm Grays
Did you know that grays can actually come in a variety of different shades and tones? From cool grays like light gray to warmer versions such as dark brown or charcoal it's important to choose the color palette that works best for your individual sense of style.
Modern farmhouse decor also uses warm-toned neutrals which means choosing hues like taupe, beige, tan or even pale yellow are all great choices! However, using too many bright colors within this theme might make your home décor appear messy so keep things simple by sticking with one wall color whenever possible!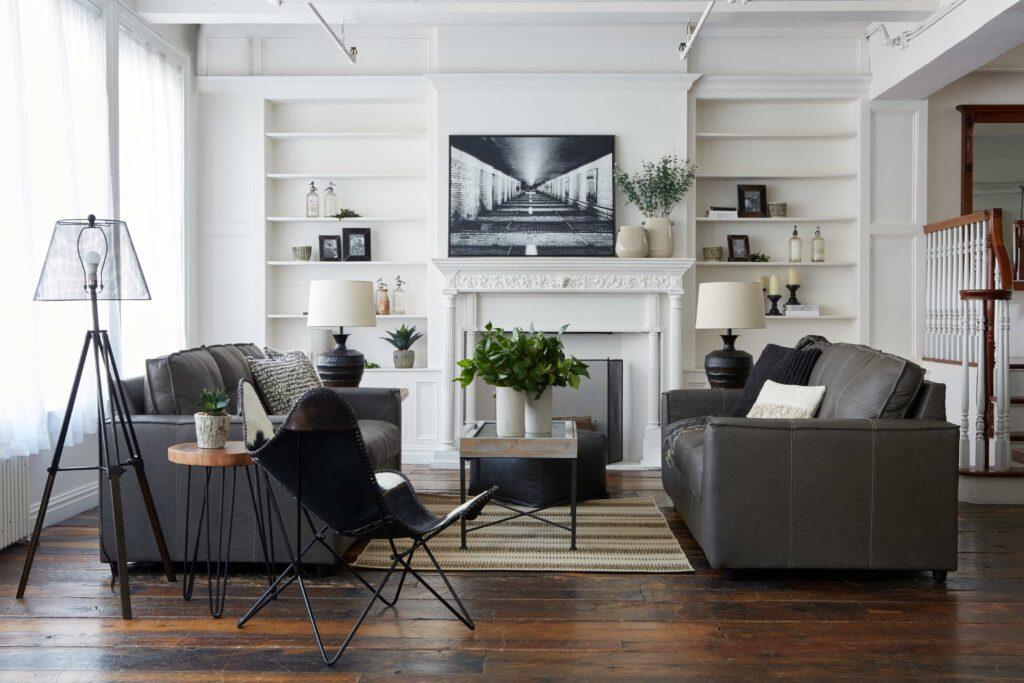 Rich Reds
It's no secret that homeowners love using red within modern farmhouse decor because it adds a certain element of warmth to any room. In fact, this color can be used throughout your entire home from the living room sofa to the kitchen island and even in small decorative accessories such as pillows or table runners!
However, don't think you have to only use shades like true red if you want a modern farmhouse design style. There are so many variations out there whether they come in warmer tones like dark orangey-reds or cooler versions such as purple which means there is something for everyone when looking into working with these types of colors!
Orange tones also work well within bedrooms or dining rooms where you might need a subtle pop of color or a more serene feel within your home.
Deep Blacks
Black is also one of the most commonly used hues within modern farmhouse decor because it can be incorporated in so many different ways without changing too much about your design style! From subtle accents to bold furniture pieces this color works well within both small and large rooms.
One important thing to remember with black is that it tends to absorb light which means you might want to avoid using dark colors like black or purple on walls if natural lighting will play a big role throughout your home décor. This wouldn't provide enough brightness for rooms where tasks are being completed such as kitchens, living areas, or even bedrooms!
However, don't forget how versatile this color truly is when working with other shades like taupe or even white which can allow you to create a modern farmhouse decor color scheme that works perfectly for your specific space!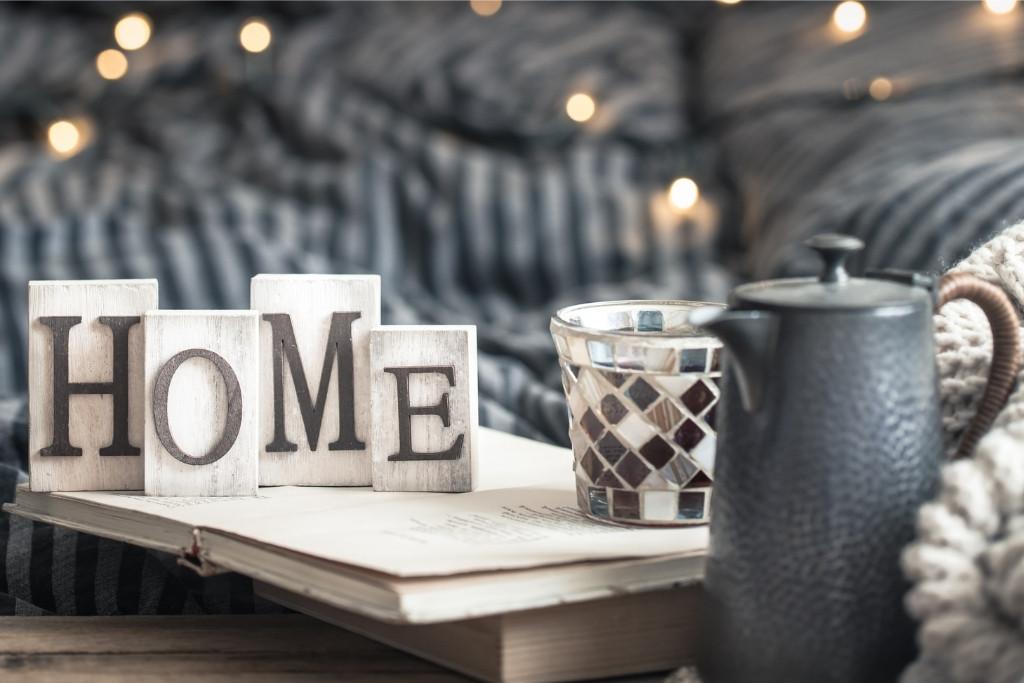 Modern Farmhouse Decor Accents
Modern farmhouse décor accents usually consist of rustic pieces that incorporate wood patterns along with soft textures which gives them a comfortable appeal. Accessories for this type of interior decoration often resemble items found within nature including baskets made from rattan or wicker, wooden crates, animal statuettes, and decorative ceramic items.
An easy way to add some personalization into your modern farmhouse decor style involves incorporating accessories or accent pieces with sentimental meaning attached to them. This can be done by adding photos on your wall, family heirlooms from relatives you admire, or even paintings created by local artists who share similar styles as you do! Many homeowners love finding unique ways to showcase their interests which can include displaying collections of wine bottles, corks, pebbles, twigs, or seashells.
When it comes to adding accents that can be purchased from a store or website there are many different options available which means the possibilities of modern farmhouse decorating ideas are practically endless! A few examples include candles, vases, and decanters for displaying fresh-cut flowers indoors during warmer months as well as wreaths on doors if you want more outdoor influence included in your design style.
Nowadays homeowners are choosing more muted tones when it comes to their interior décor because they want their homes to appear clean and simple. However, there is no denying the fact that adding in some decorative elements with rich hues will give any room an extra pop of personality without being too overwhelming.
For example, pillows made from material such as velvet or chenille might be great choices if you are looking for additional pops of color throughout your furniture pieces while small accessories like vases filled with fresh flowers could also work well within this style!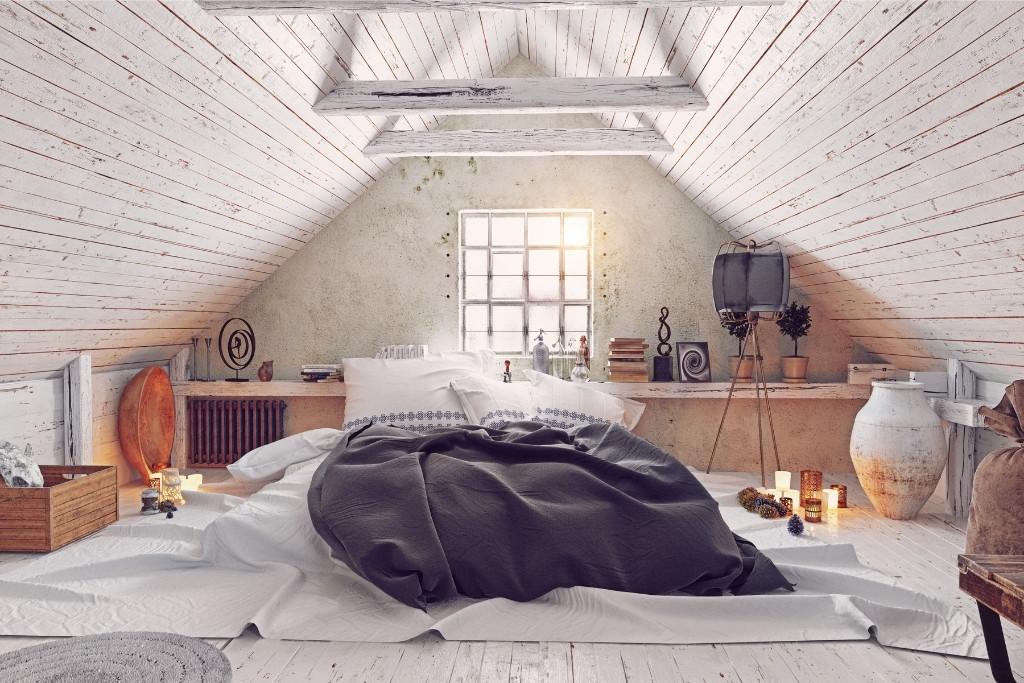 Are There Any Rules When It Comes To Modern Farmhouse Decor?
The most important thing to remember when creating a room with this décor theme is that every element within the space should reflect your personal sense of style rather than trying too hard to follow trends because what's hot today might not work tomorrow. This way you will be able to avoid the risk of your modern farmhouse design looking outdated in a year or two.
Another key rule includes sticking with pieces that are either low-cost, highly versatile, and/or have multiple functions which can include rugs that double as storage space for blankets or bookcases that also act as an entertainment center. This way you get more bang for your buck!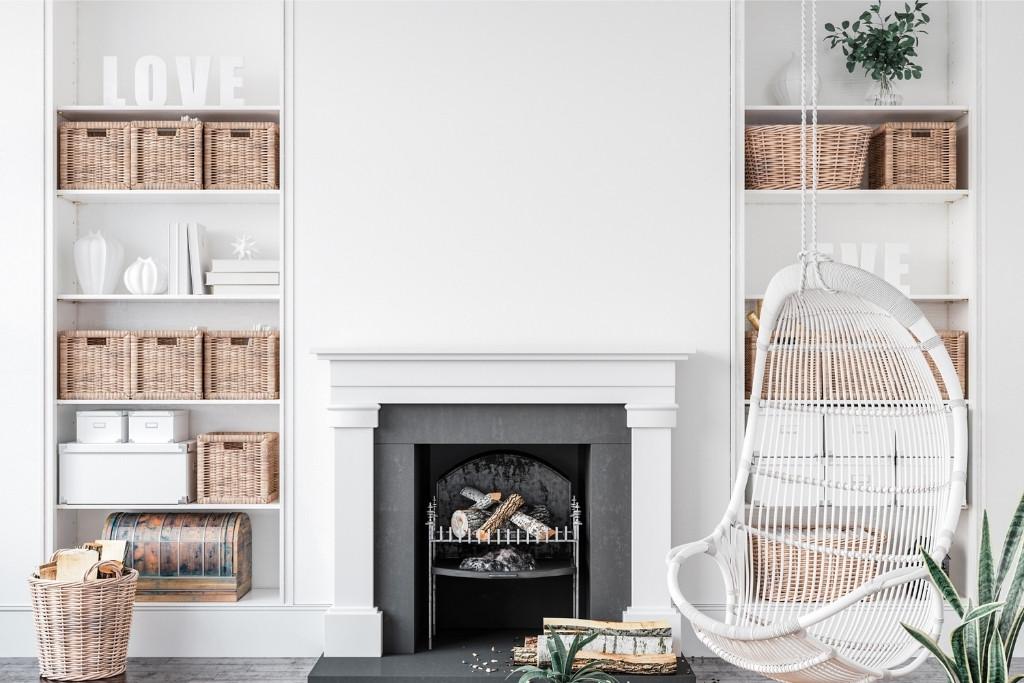 Modern Farmhouse Decor Ideas For Inspiration
There are many different ways to use modern farmhouse decor ideas when it comes to creating spaces within any room of the home but some examples might include installing light fixtures with linen shades on wall sconces in bathrooms while adding accents like green plants make this look amazing next to sinks. If you're feeling adventurous then mixing modern farmhouse design with a rustic style can also be another option that is perfectly acceptable to try.
If you're looking for bedroom inspiration then it might include having an accent wall painted in gray while adding white furniture and bedding gives this space a subtle yet relaxing feel which works great for creating calm retreats from the hustle and bustle of life!
Another idea involves using modern farmhouse decor ideas within an office or study because even these spaces deserve some time out to relax, unwind and recharge after a long day of work so why not help them look their best too? For example, install shelves created from barn wood on walls next to bookcases filled with interesting volumes as well as grouping chairs together near a window with a beautiful view.
In the end, modern farmhouse design is all about creating rooms that reflect your own sense of style and taste which can include any color you want as well as mixing in different types of décor themes because it's all personal preference! If you wish to try something new then this type of decorating approach will give you an opportunity to showcase things that are interesting or fun without being too traditional so why not consider giving it a shot?