Although I cannot attest to how these taste, these gorgeous pies & tarts are truly beautiful to look at, and would make a visually impressive dessert at your next dinner party.
We've included both Pies & Tarts in this collection because – although distinctly different desserts – they are both baked dishes, wrapped in golden crust and filled with sweet or savory goodness.
Although we will likely focus more on the sweeter side of pies & tarts, you may find a beautiful savory pie or tart creeping into the list as we progress.
And if you get hungry while reading this, don't worry… you're not alone!
We hope you enjoy this collection of delicious looking Pies & Tarts as much as we enjoyed curating it.
Blueberry Meringue Pie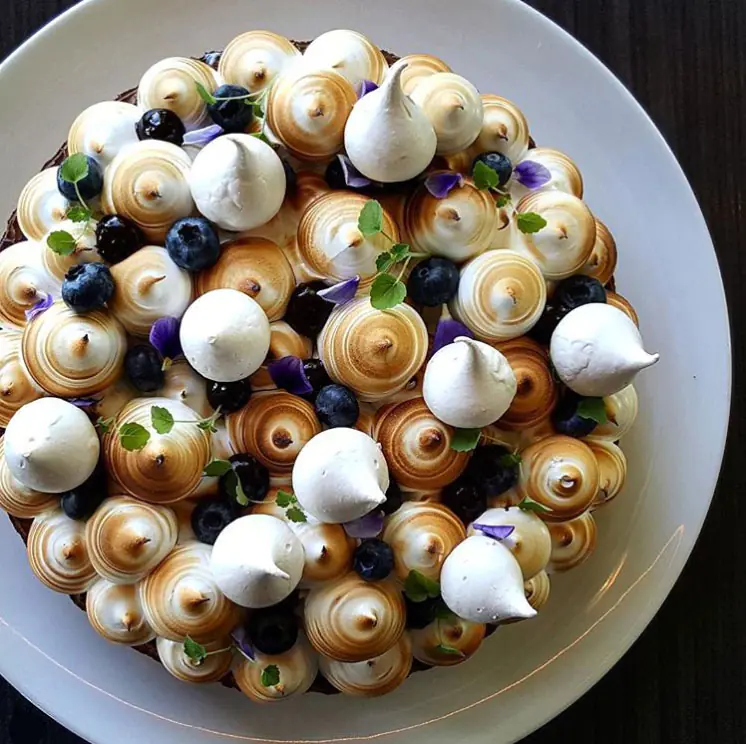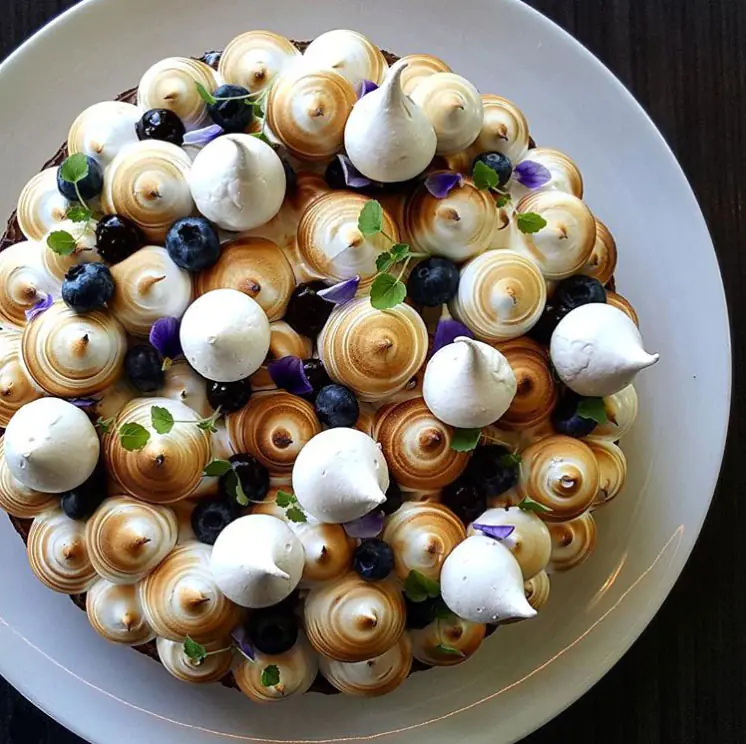 A truly unique take on meringue pies! Created by David Vidal,a Sous Chef at Laholmen Hotel in Sweden.
Fruit Tessellation Tart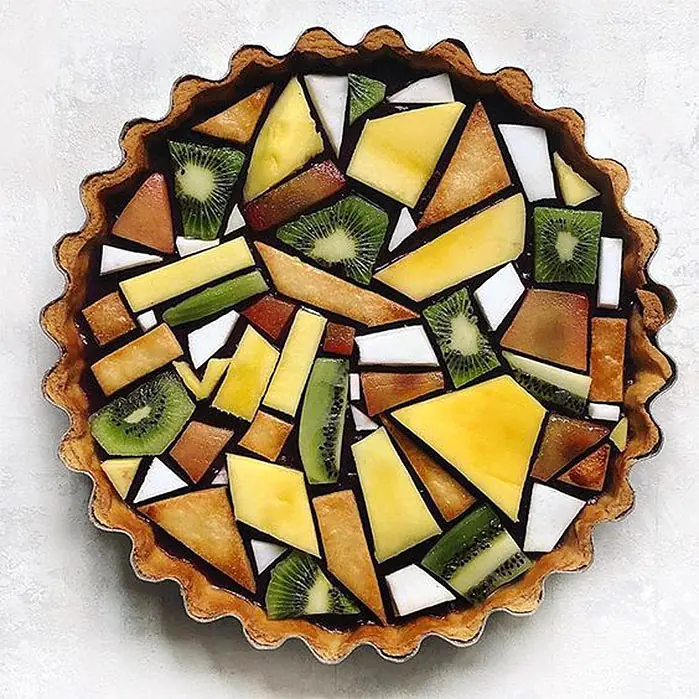 Tessellation is the art of tiling using one or more geometric shapes, called tiles, with no overlaps and no gaps. This Tessellation Fruit Tart is a piece of edible art.
---
Japanese Garden Tart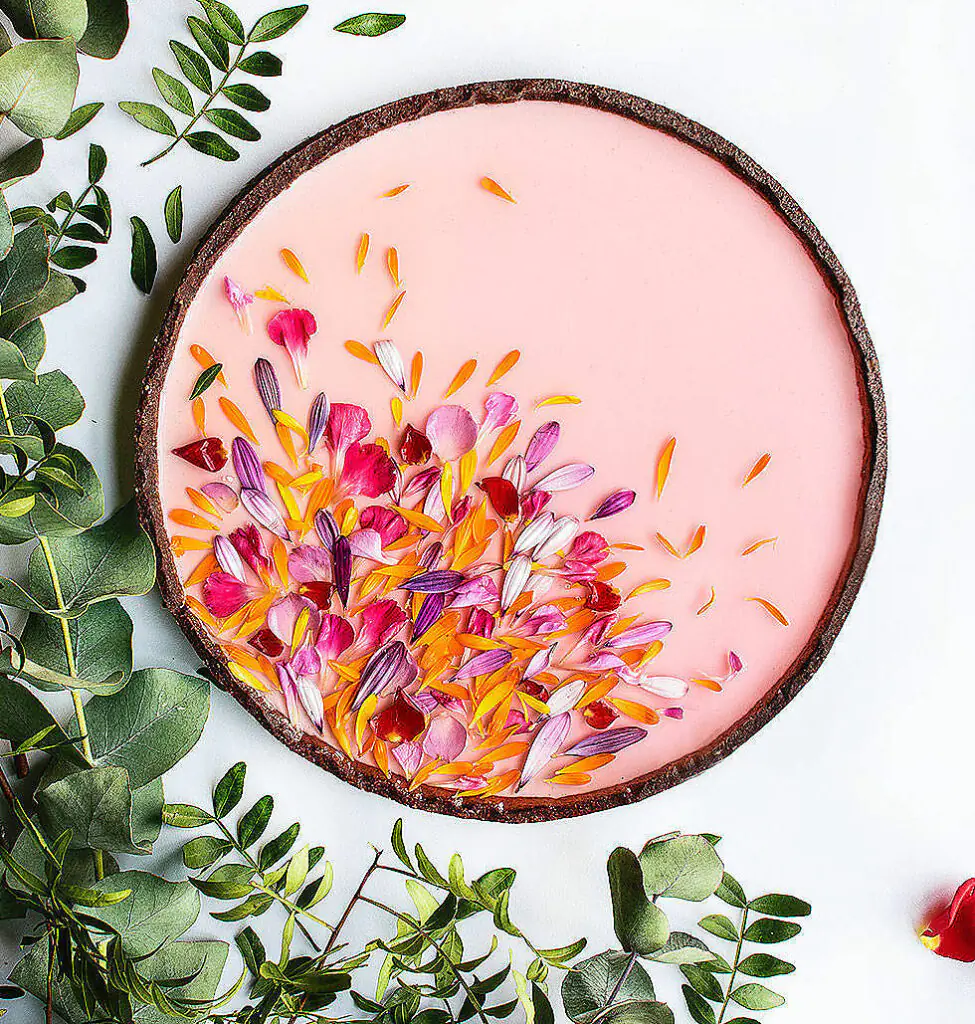 A cocoa base accompanied by flavored lemon cheese cake topped with gelatin and edible flower petals.
---
---
Eiffel Tower at Night Pie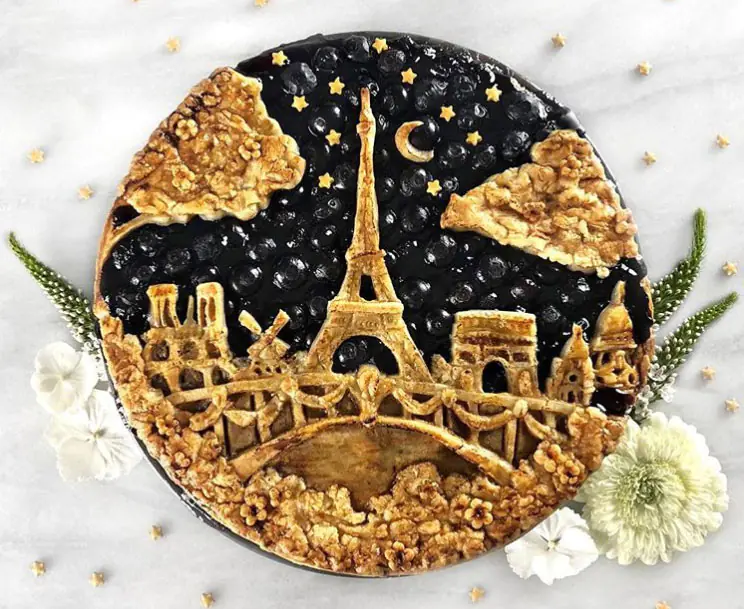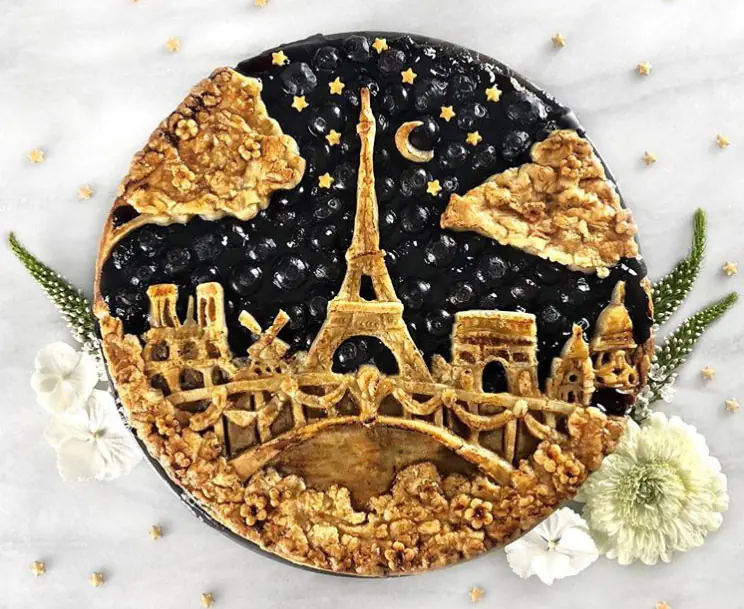 This is quite literally edible art.
---
Apple Rose Square Tart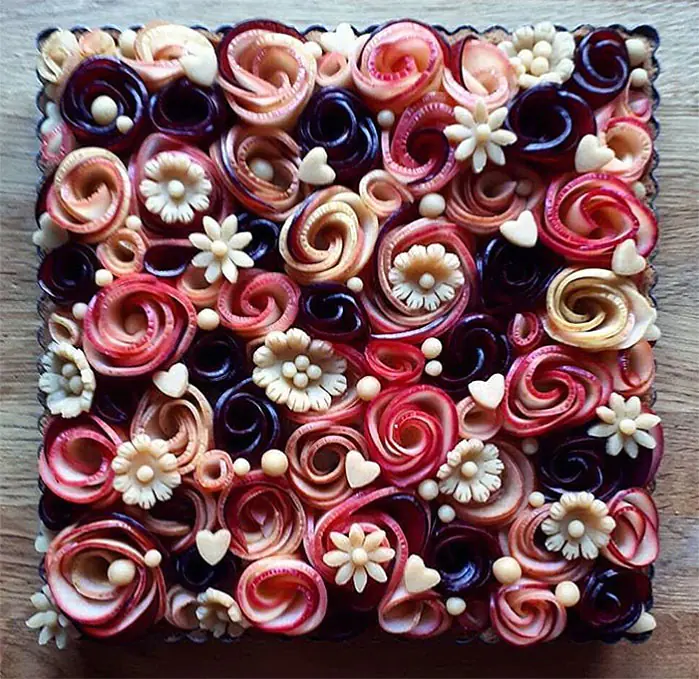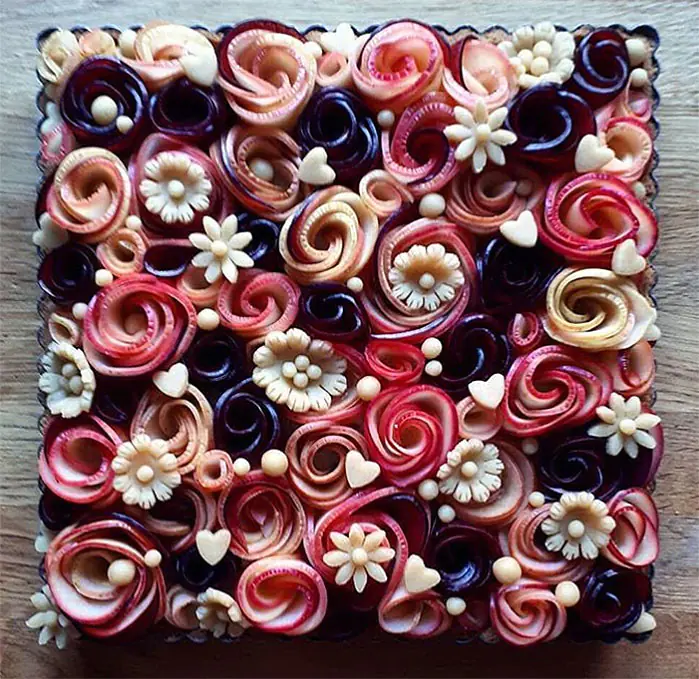 If you love roses and you love apple pie, welcome to the best of both worlds!
---
Granny Smith Open Apple Pie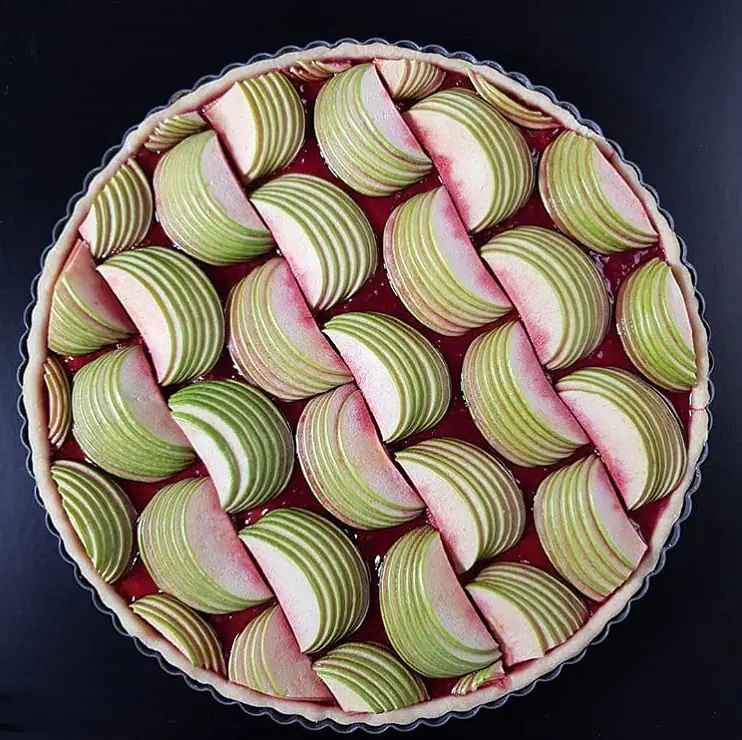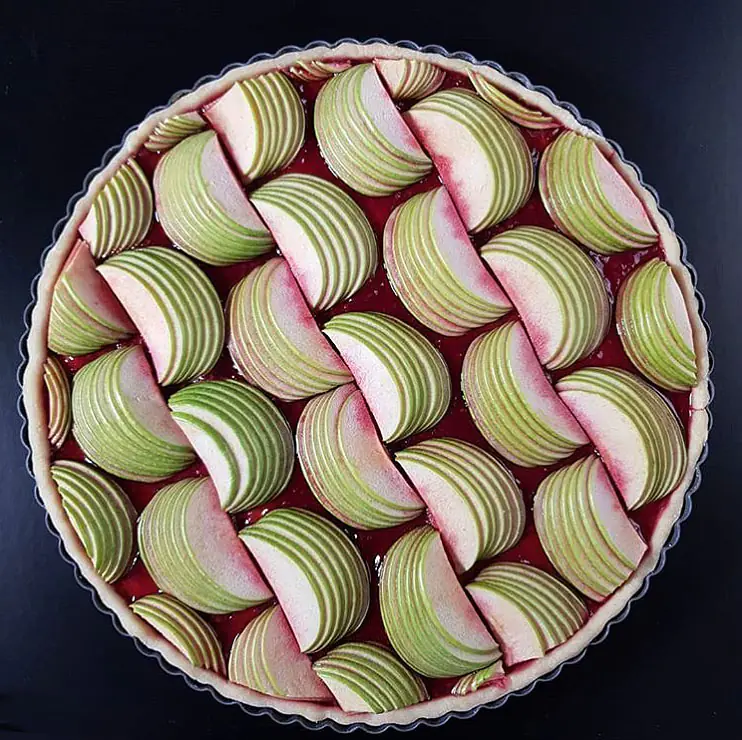 A different, geometric, take on the classic Granny Smith Apple Pie.
---
Beautiful Coconut Cream Pie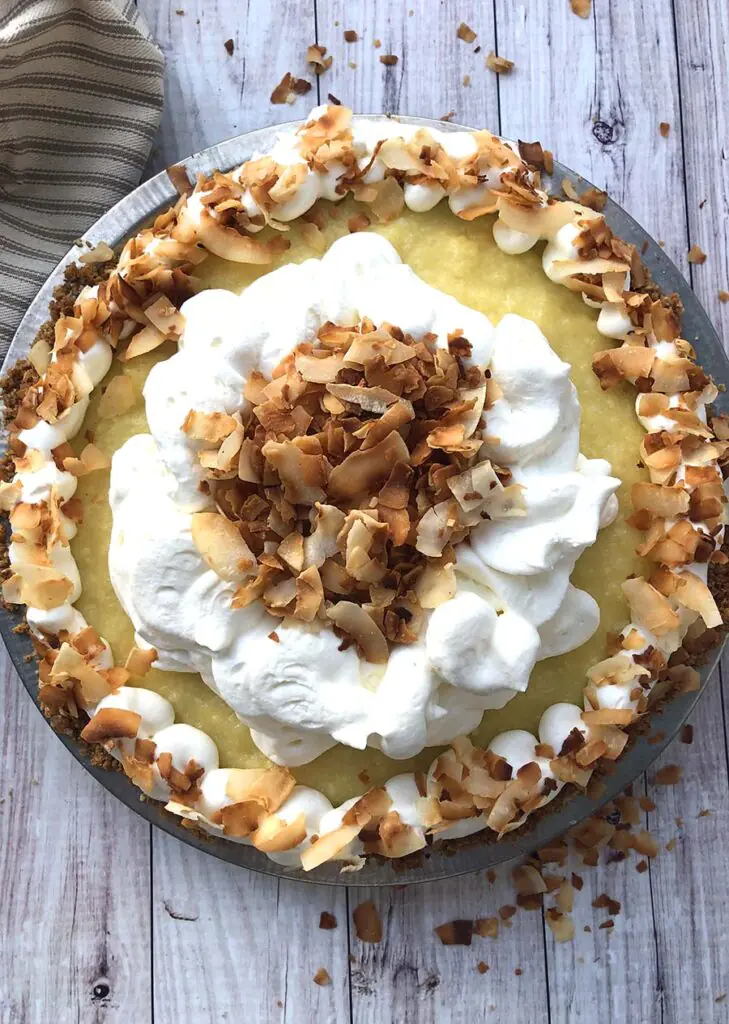 By far, the prettiest coconut cream pie I have ever seen. The shaved and toasted coconut is a truly beautiful twist.
---
Masala Chai Latte Tart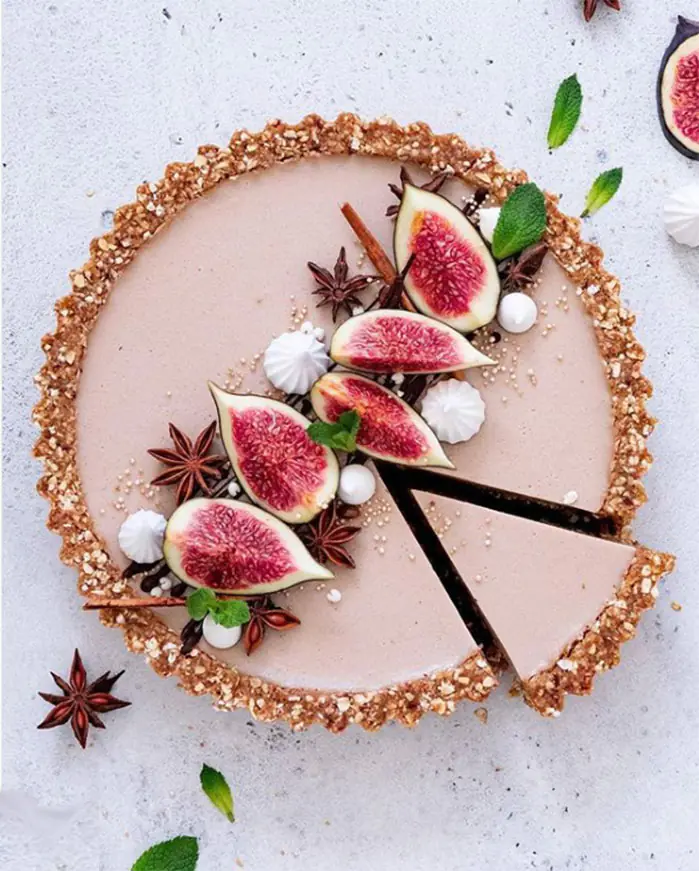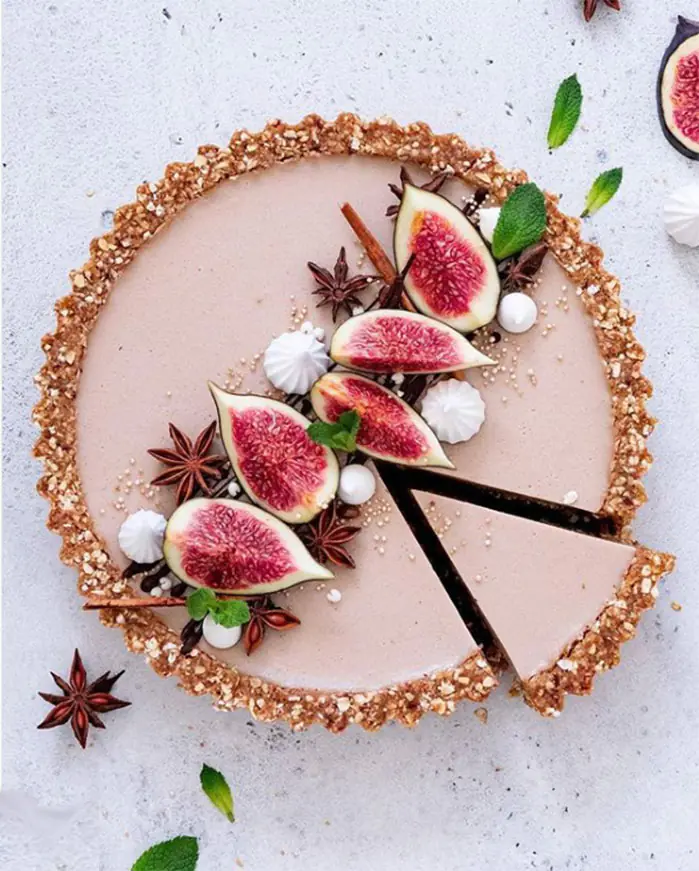 Crumbly base. Chai latte center, and figs on top. Gorgeous!
---
---
Vegan Coconut Granola Heart-Shaped Tart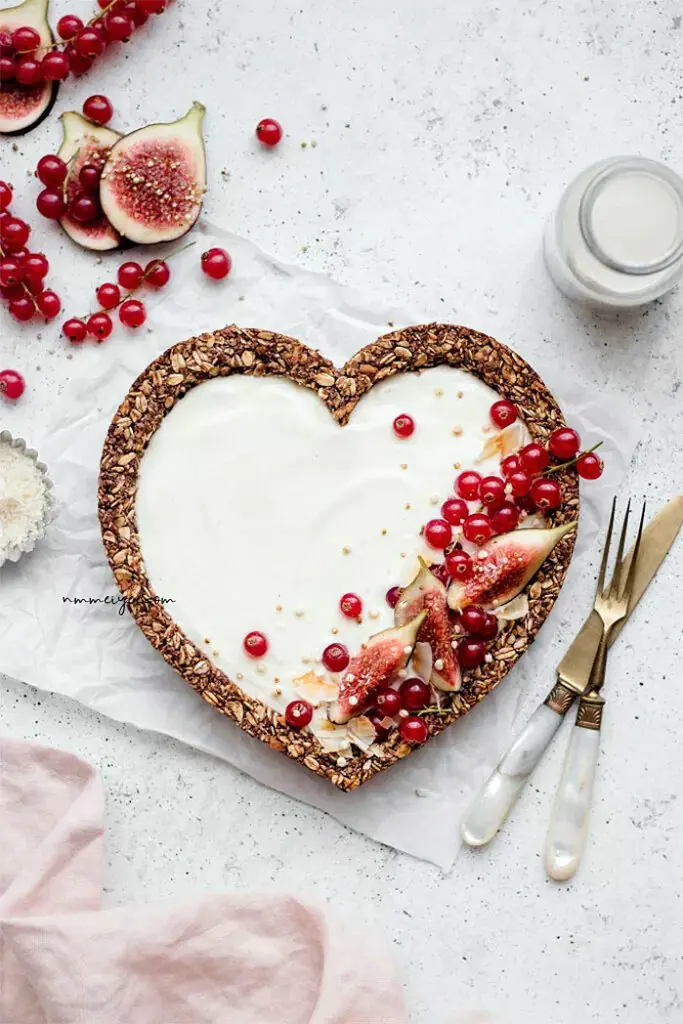 A crunchy, heart-shaped coconut granola tart filled with non-dairy coconut yogurt.
---
Strawberry Rhubarb White Chocolate Mini Tarts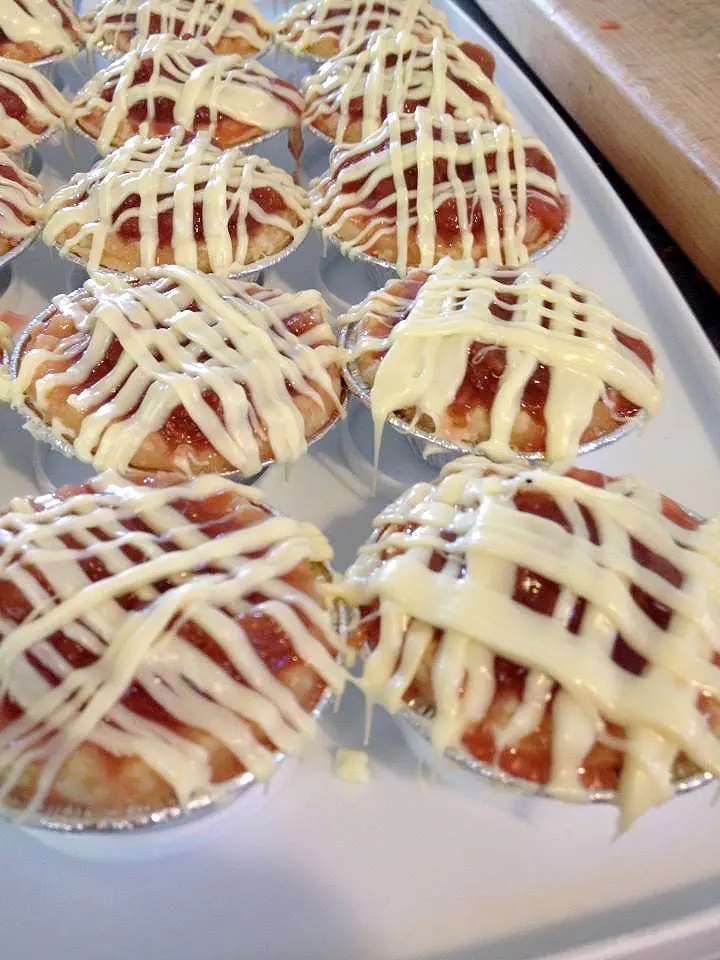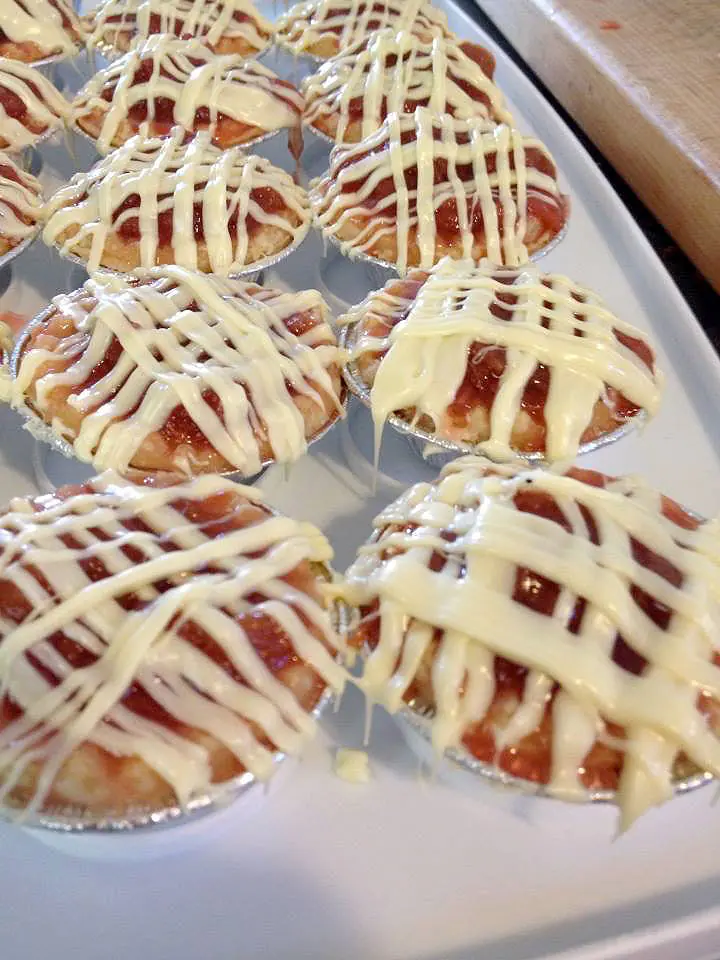 Not to toot my own horn, but these little morsels are my very own creation. I figured I might as well add them to this list.
---
Plum and Nectarine Frangipane Tart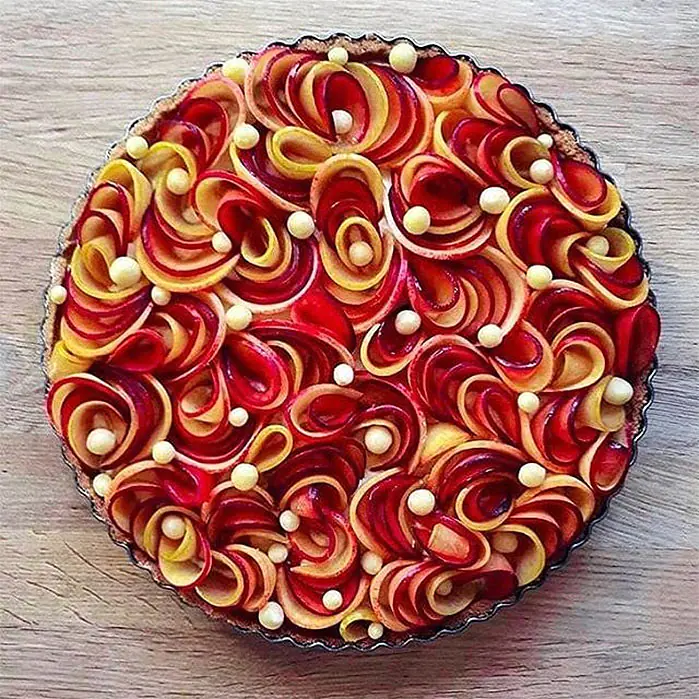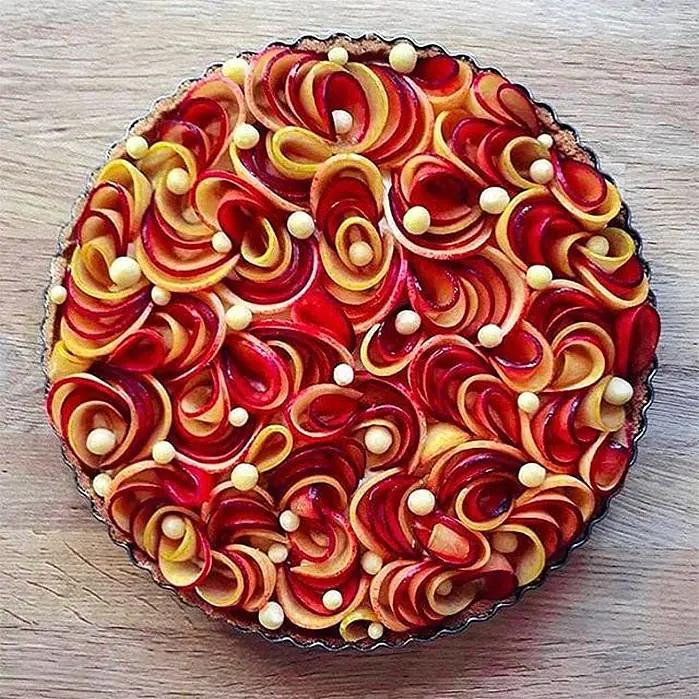 Delicate swirls of plum and nectarine combine to create the extraordinary tart.
---
Lemon Tart with Redcurrants and Strawberries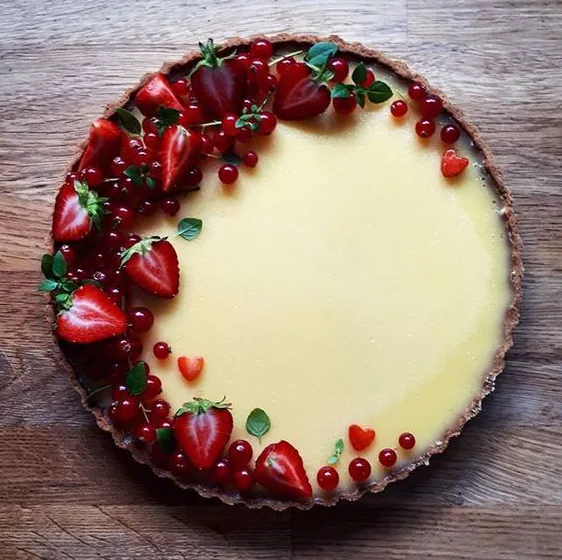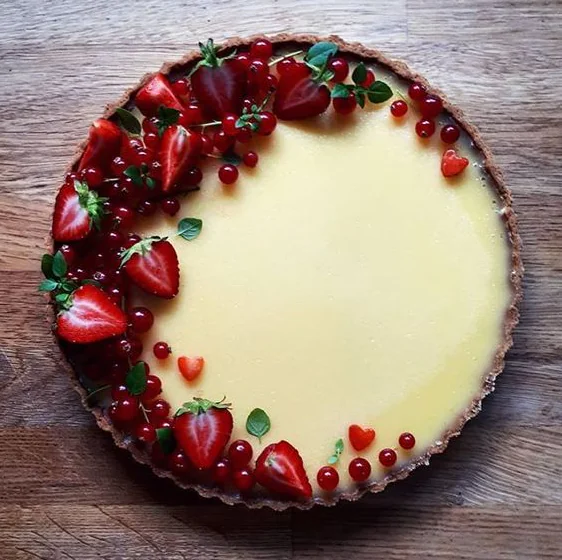 I love the way the dark red fruit circles the pale yellow of the lemon filling like a flavorful moon.
---
I LOVE Strawberry Pie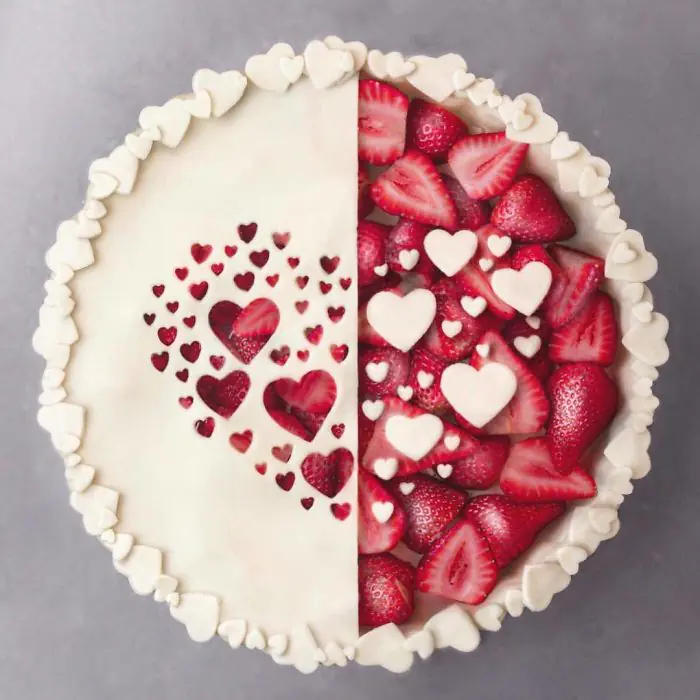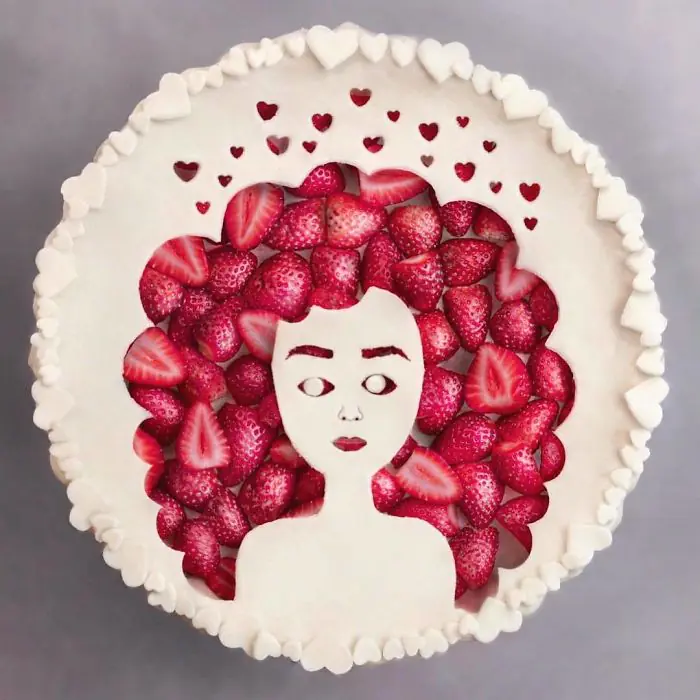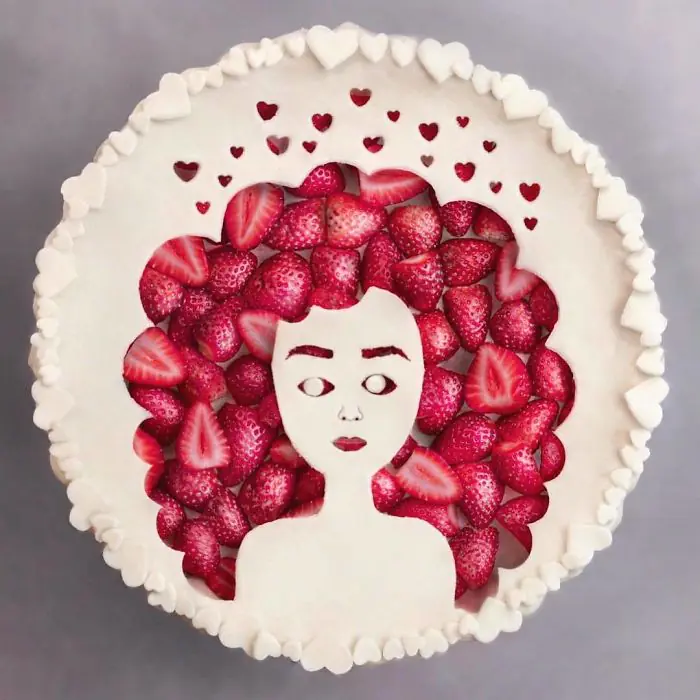 In fairness, it's the top crust on these creations that earned them a spot (or two) on this list. The inside is just diced strawberries, which wouldn't make for much of a pie once it's baked.
You can follow the food artist on Instagram.
Key Lime Tart with Chocolate Almond Crust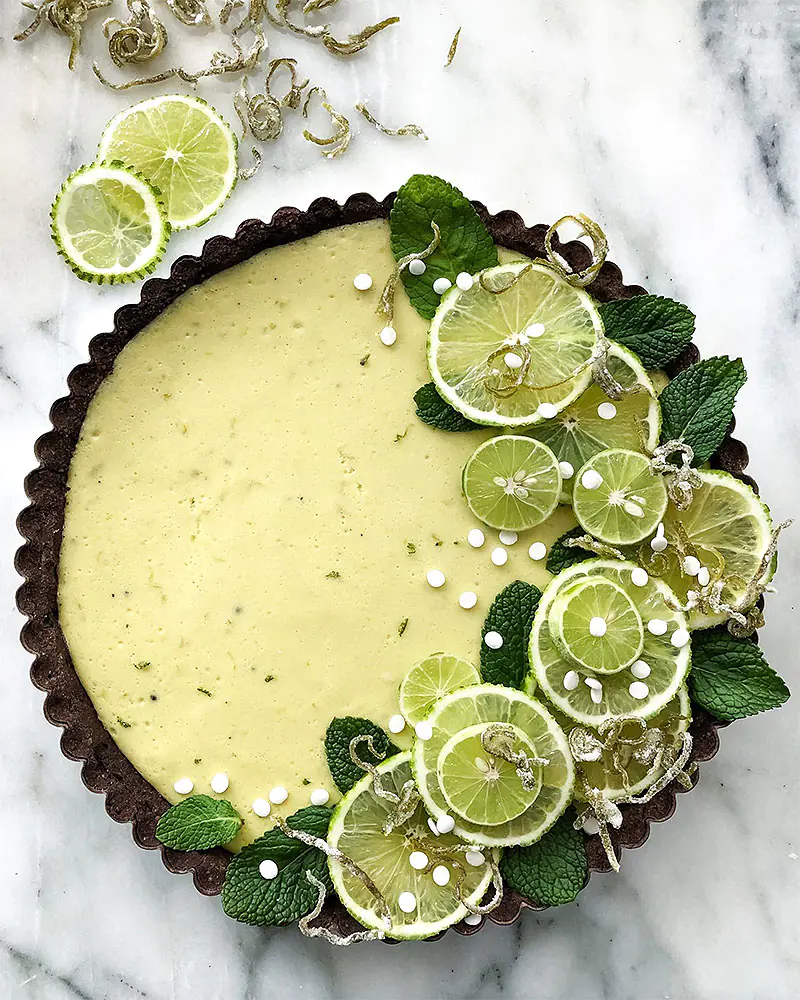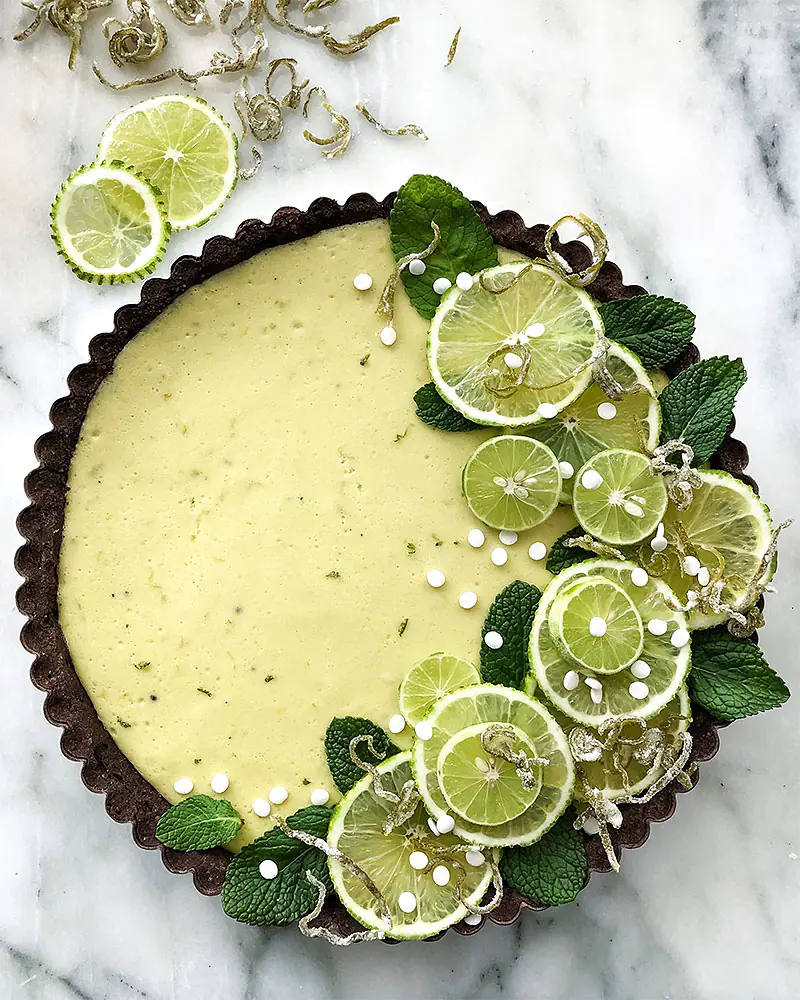 The contrast of the dark chocolate crust against the pale pastel green of the key lime filling is quite striking. Top that off by baking this "pie/tart" in a tart pan instead of the traditional pie plate, giving you fluted edges which add to the visual impact of the finished tart.
---
Rhubarb & Raspberry Frangipane Tart with Almond Praline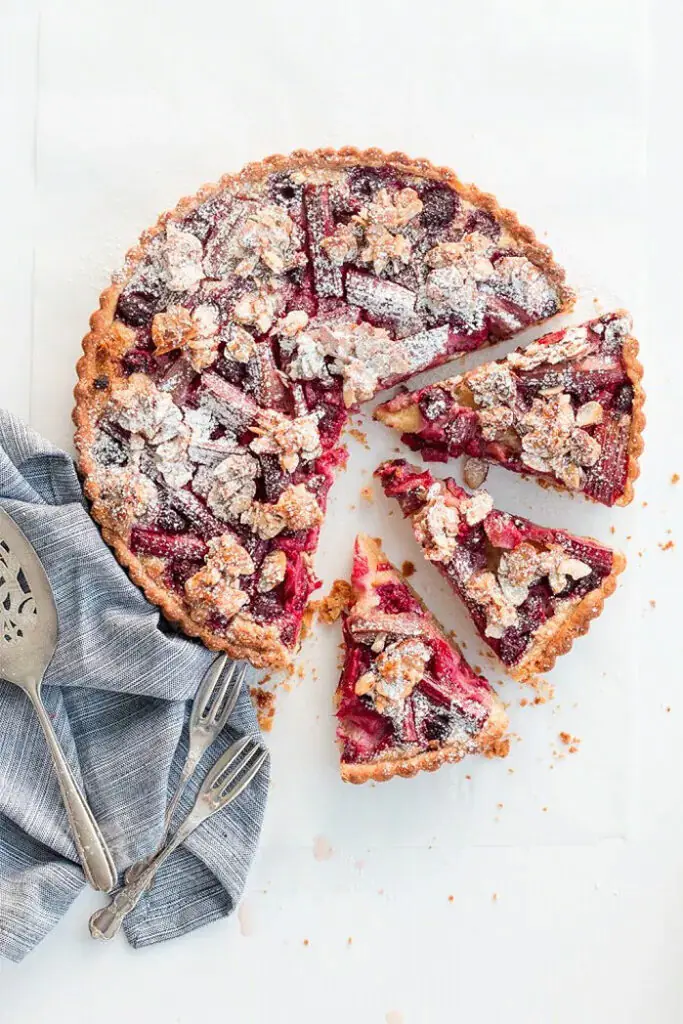 The tangy goodness of rhubarb and raspberries combine in this gorgeous frangipane tart.
---
---
Lemon Posset and Raspberry Tart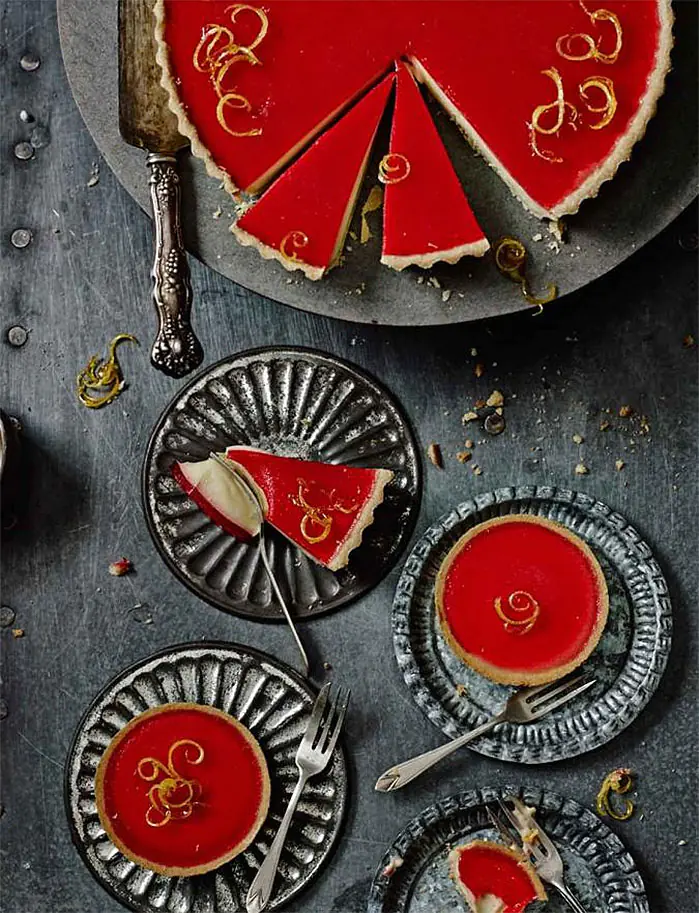 A sophisticated and flavorful tart with the crisp flavors of lemon and raspberry.
---
Quark Tart with Apricots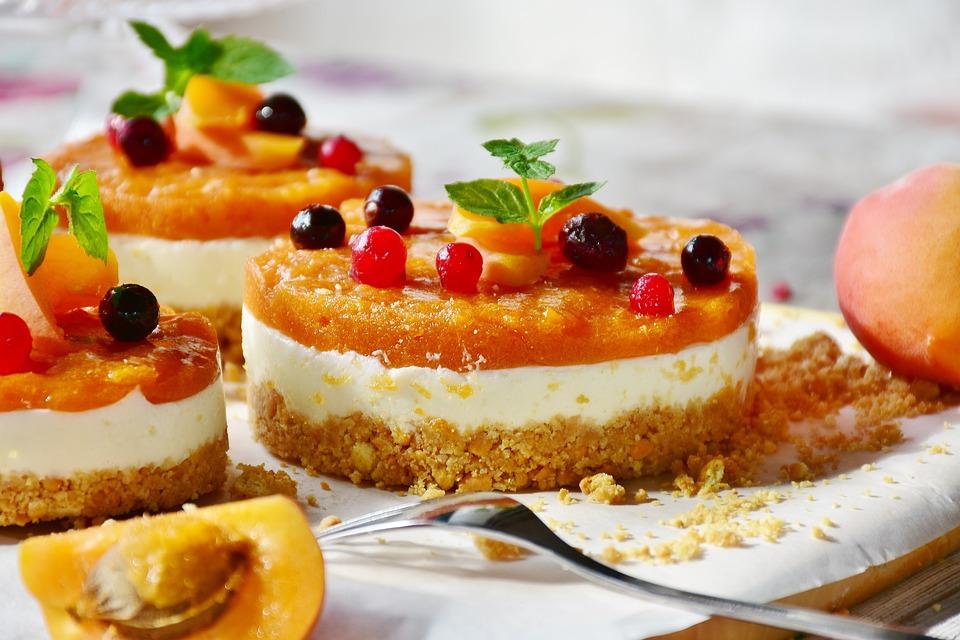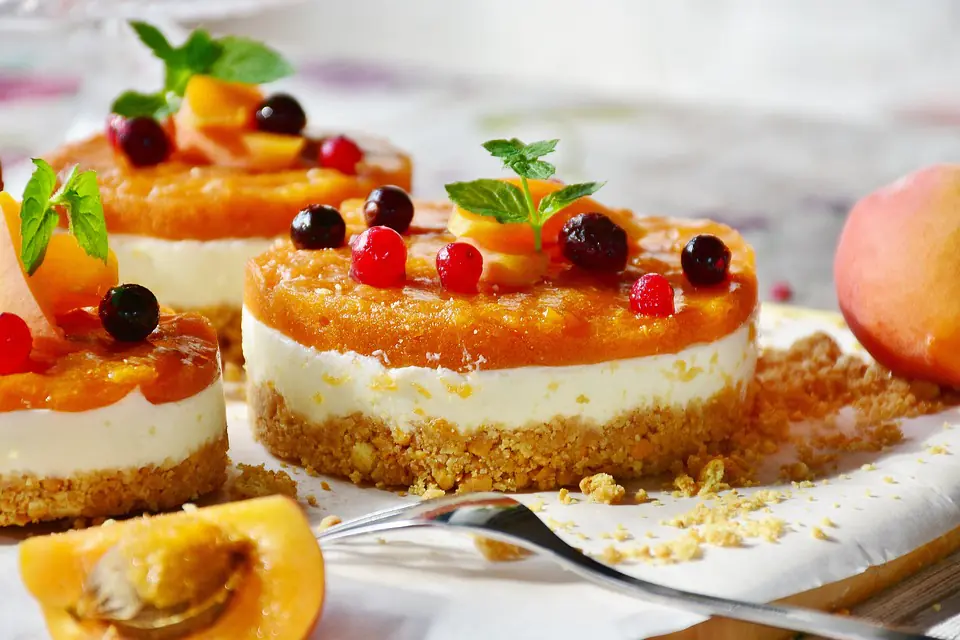 This delightful tart features a crumbly crust on the bottom, a Quark filling, topped with apricots and fresh berries as garnish.
---
Scrabble Pie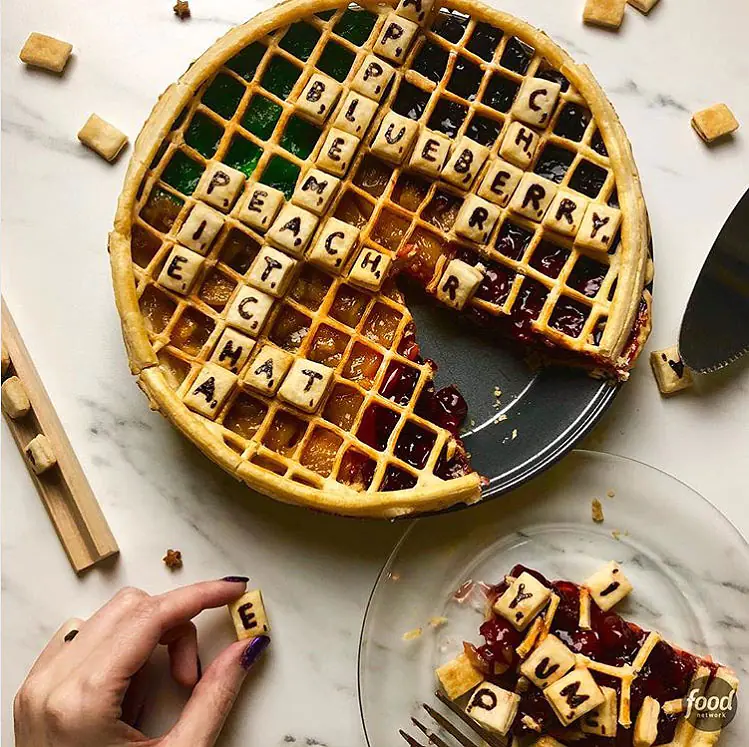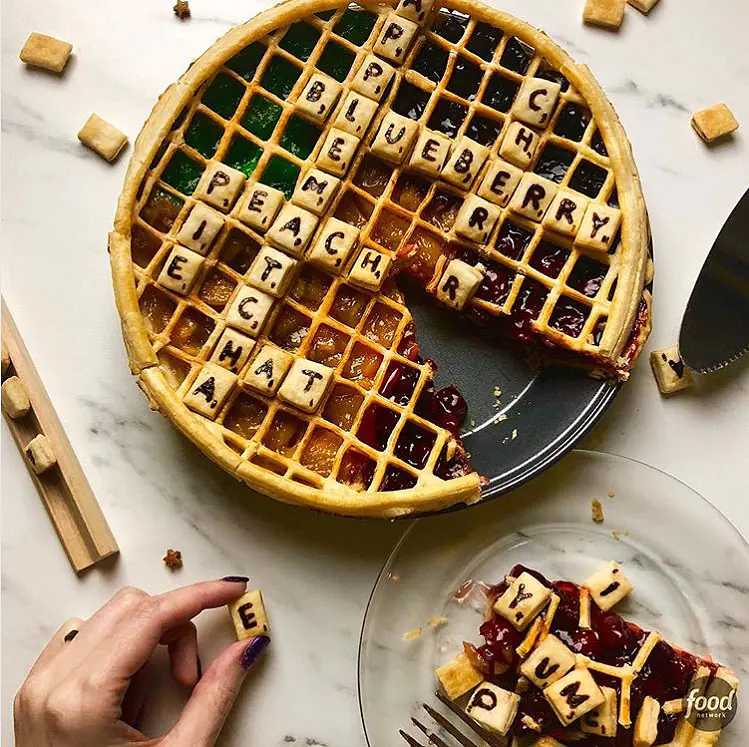 They say you shouldn't play with your food… but how can you not, when you're handed a Scrabble Pie!
---
Summer Berry Tart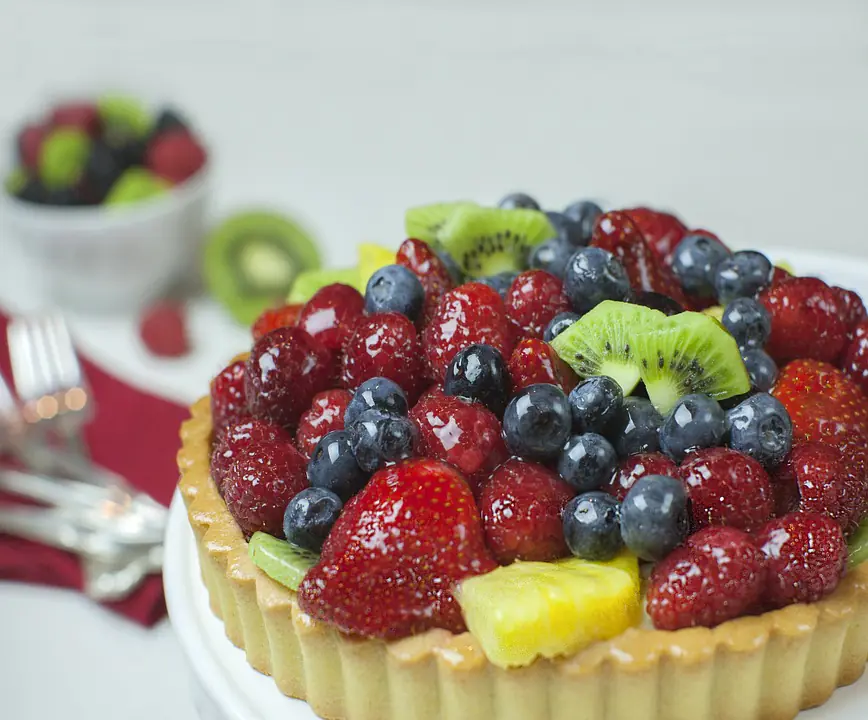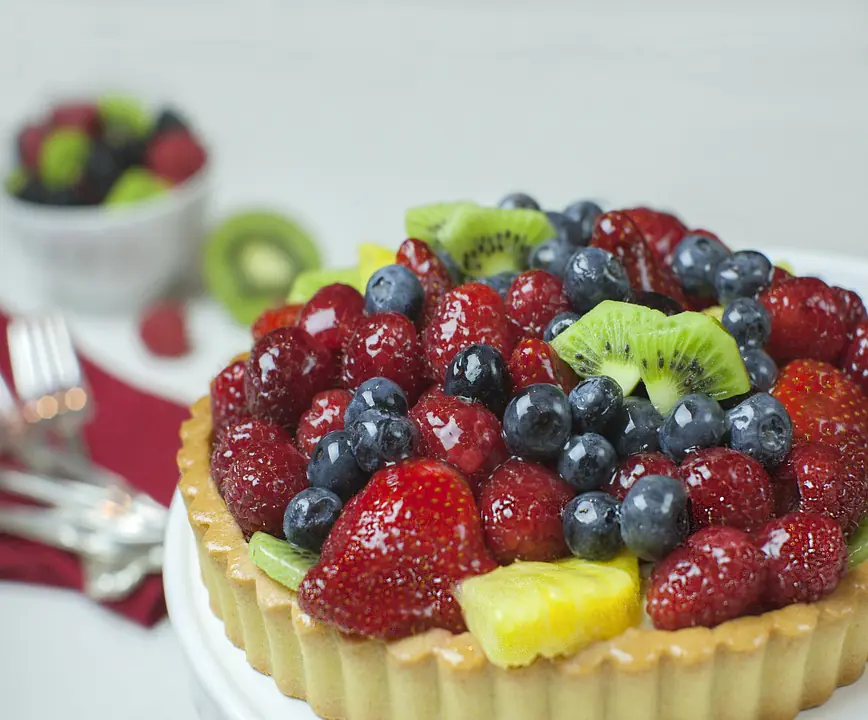 A truly appetizing celebration of summer, with some kiwi and pineapple mixed in with the summer berries to provide additional color, sweetness, and texture!
---
Geometric Rhubarb Pie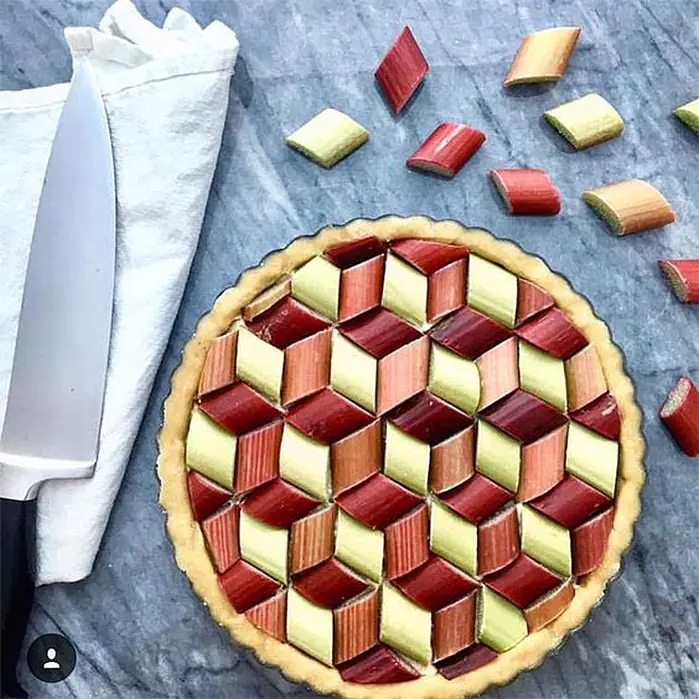 Diced rhubarb is arranged to create an intriguing geometric display.
---
---
Blueberry Heart Tarts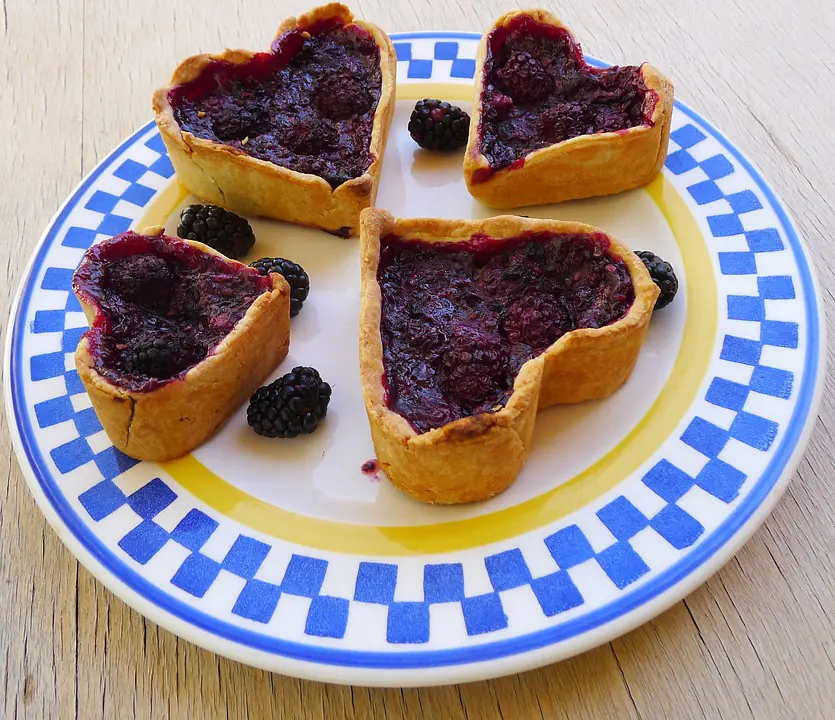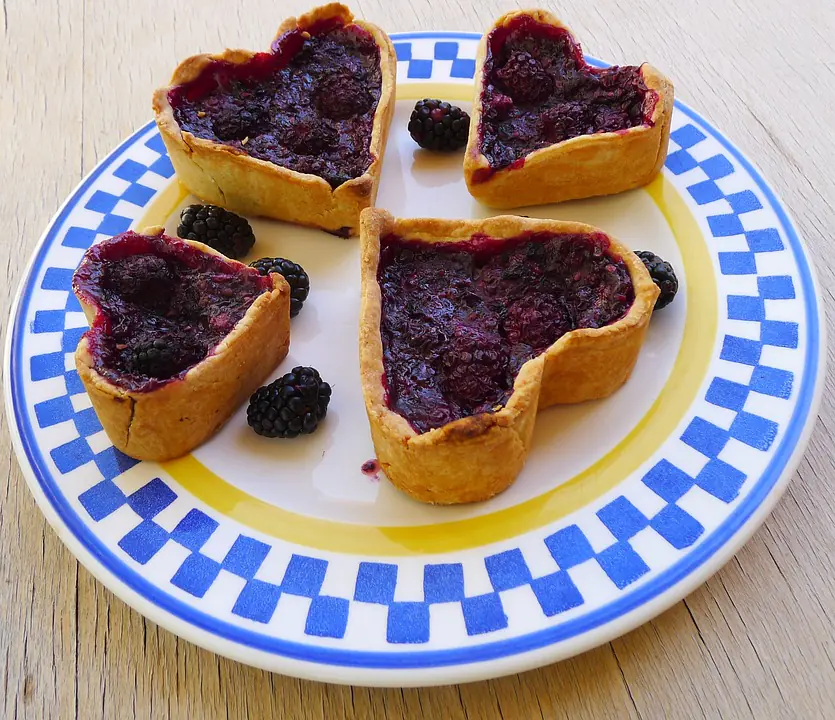 These heart-shaped blueberry tarts are soooo charming! They give a perfectly warm and welcoming country vibe to your dessert.
---
Summer Peach Tart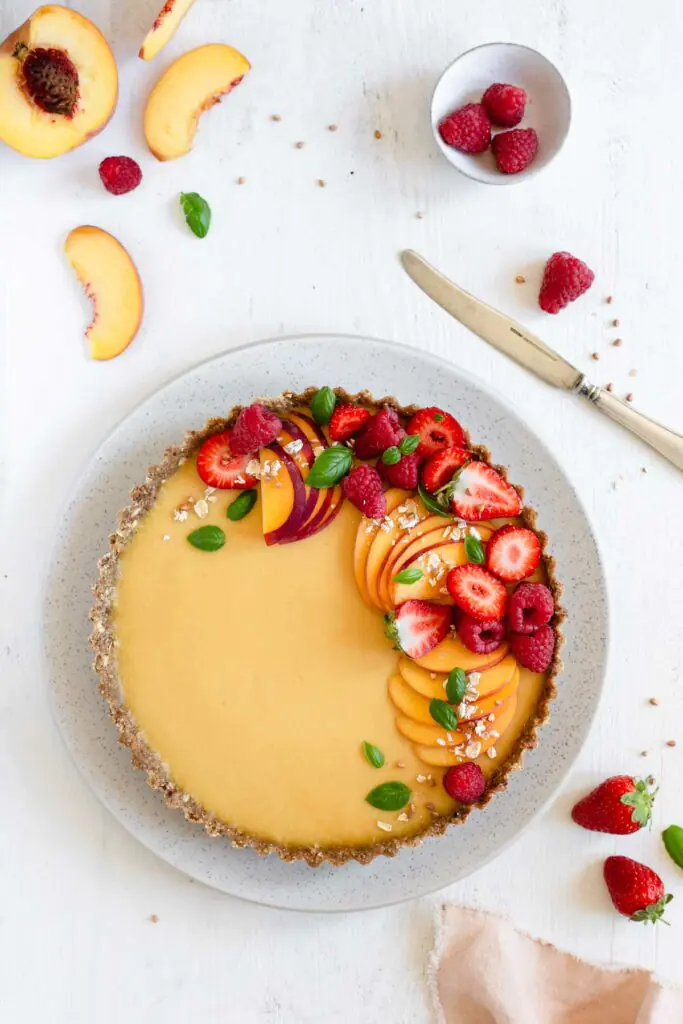 A beautiful no-bake recipe from Anna Banana, made with fresh, juicy peaches and summer berries. It's also vegan, gluten-free and refined sugar free!
---
Lauren Ko's Incredible Pie Creations
Lauren bakes some of the most incredible pies I have ever seen. These pies are so beautiful that Lauren fond herself becoming Insta-famous, including a feature article on Oprah.com.
There were so many to choose from, I simply could not pick one or two to feature, so I've gathered a bunch of her delicious looking creations into a single Lauren Ko Edible Art Gallery. Click on each image to see the full-size version.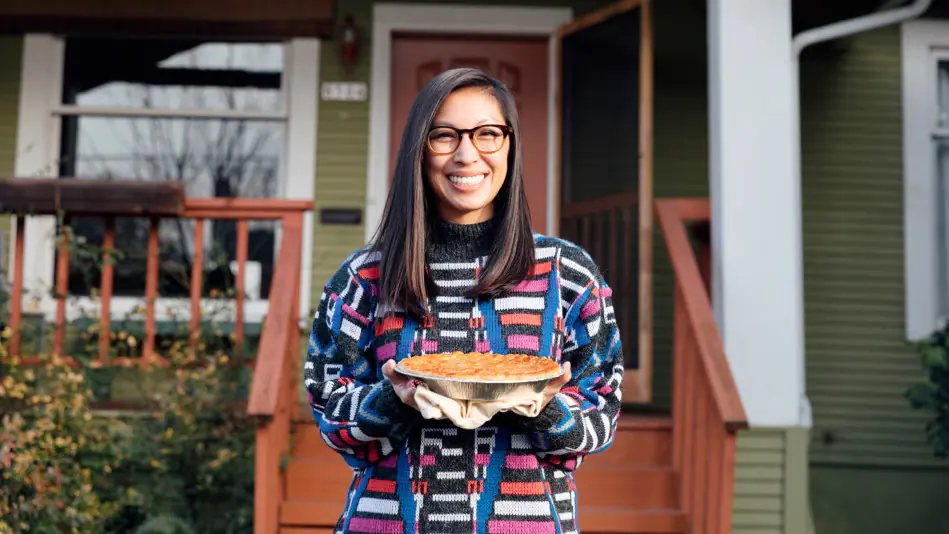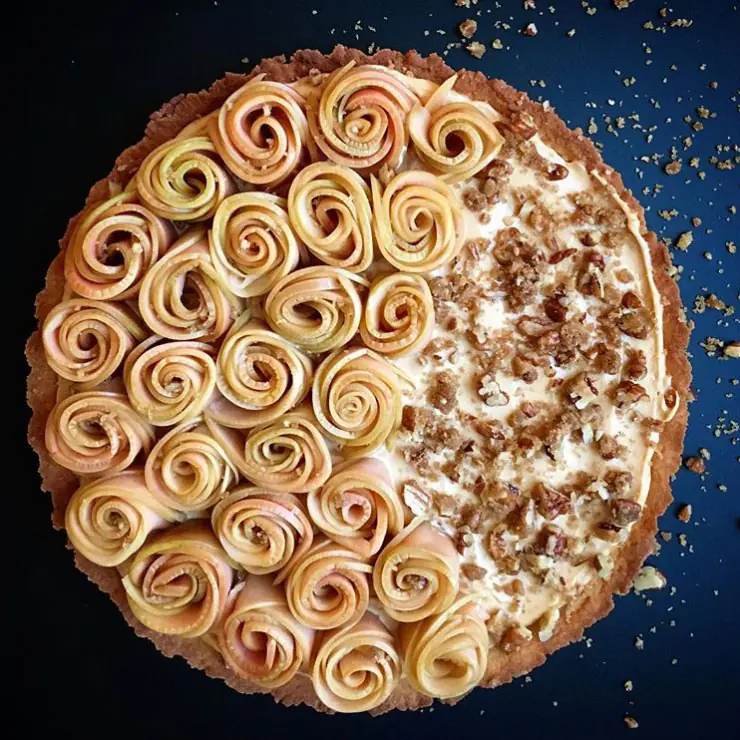 For more of Laren Ko's incredible pies, make sure you Follow Her on Instagram!
---
---
Raspberry Cream Tart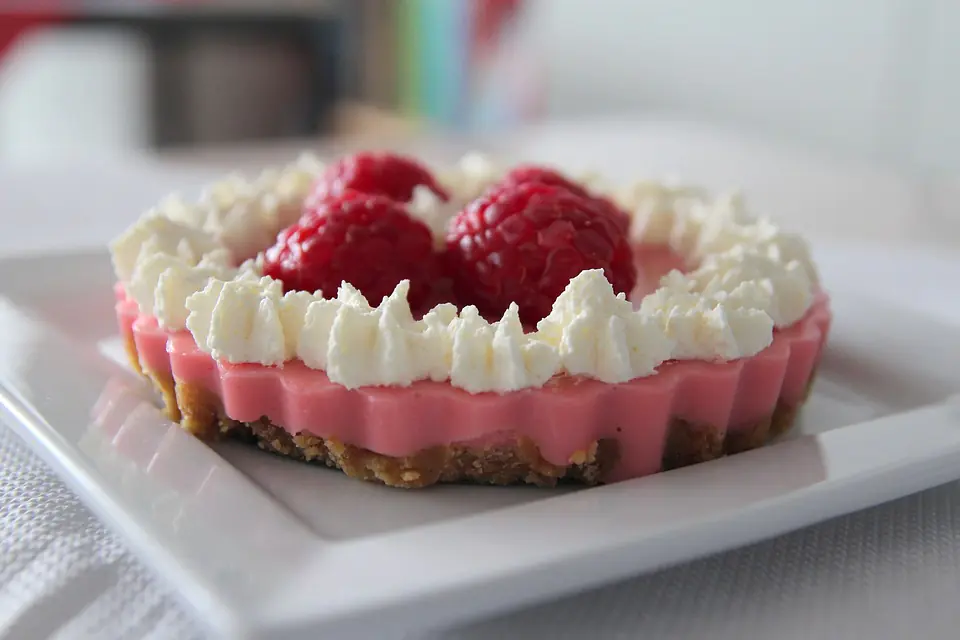 Pretty in pink, these delightful Raspberry Cream tarts look tangy and refreshing. And not too complicated to make!
---
Dia de los Muertos Pie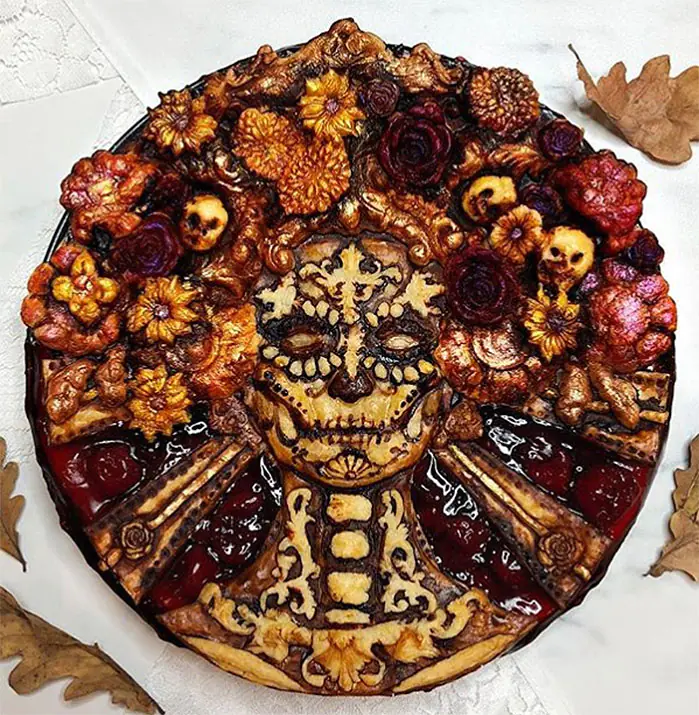 The perfect accompaniment for your Spooky Halloween Decor!
---
Citron Unveiled Lime Meringue Tart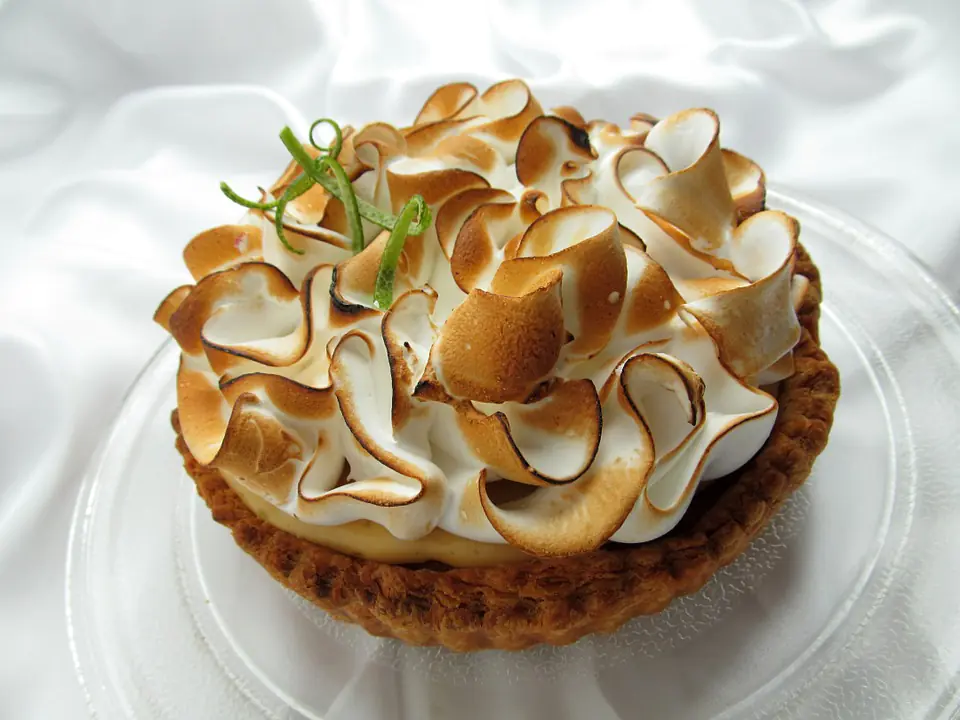 The meringue swirls on this lime tart are truly impressive!
---
Raspberry White Chocolate Vegan Tart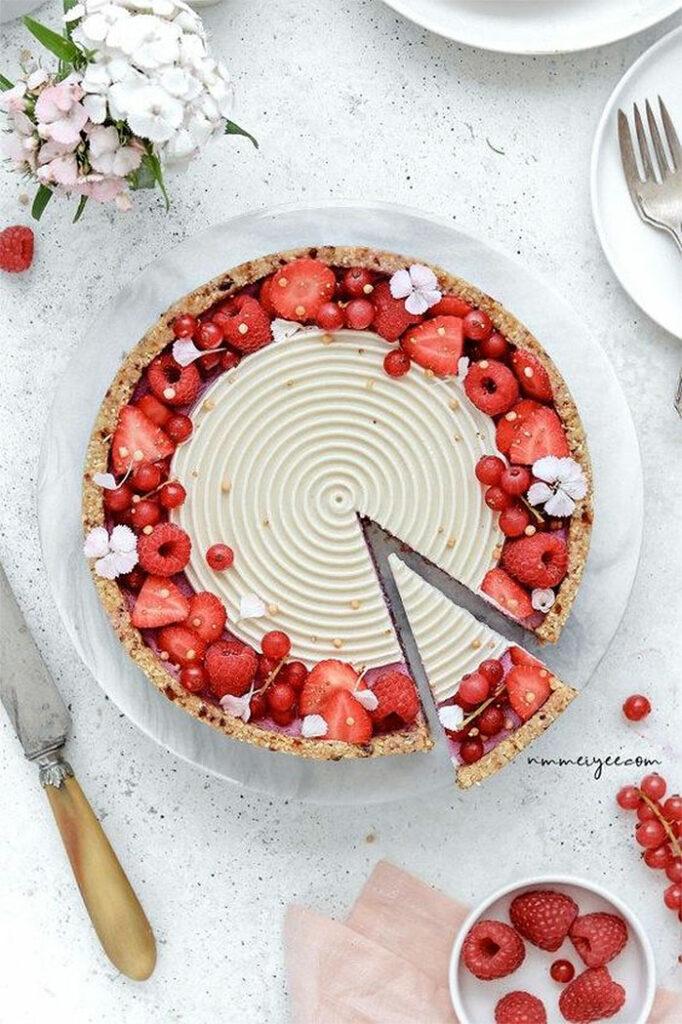 Who knew Vegan could be so pretty??? Most Vegans, probably.
---
---
Apple Rose Tart
This carved rose apple tart elevates that classic apple tart to something truly amazing.
---
Winter Citrus Tart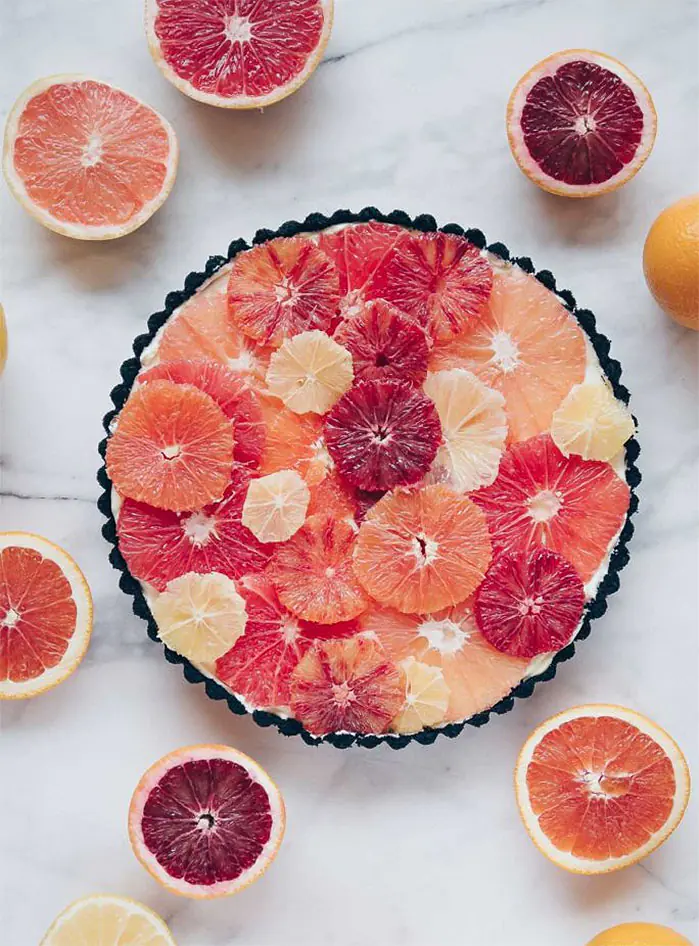 This Winter Citrus tart, hugged by a decadent chocolate crust, is the perfect pick-me-up for anyone experiencing the Winter Blues… give them Winter Oranges, Yellows, and Reds instead!
---
Asian Lemon Tart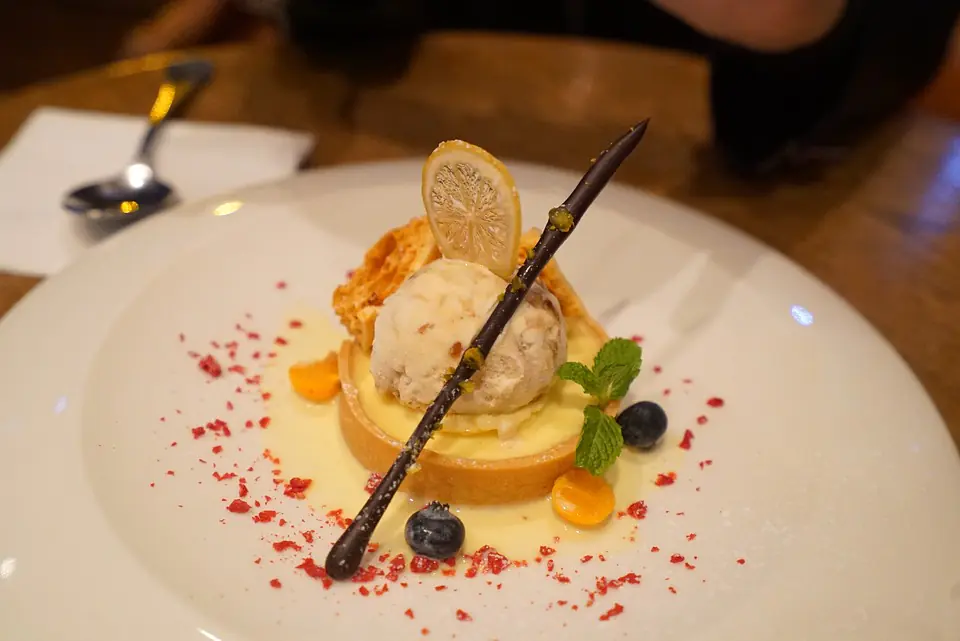 From the kitchens of Hong Kong, this lemon tart gets the royal plating treatment.
---
Apple Meringue Tart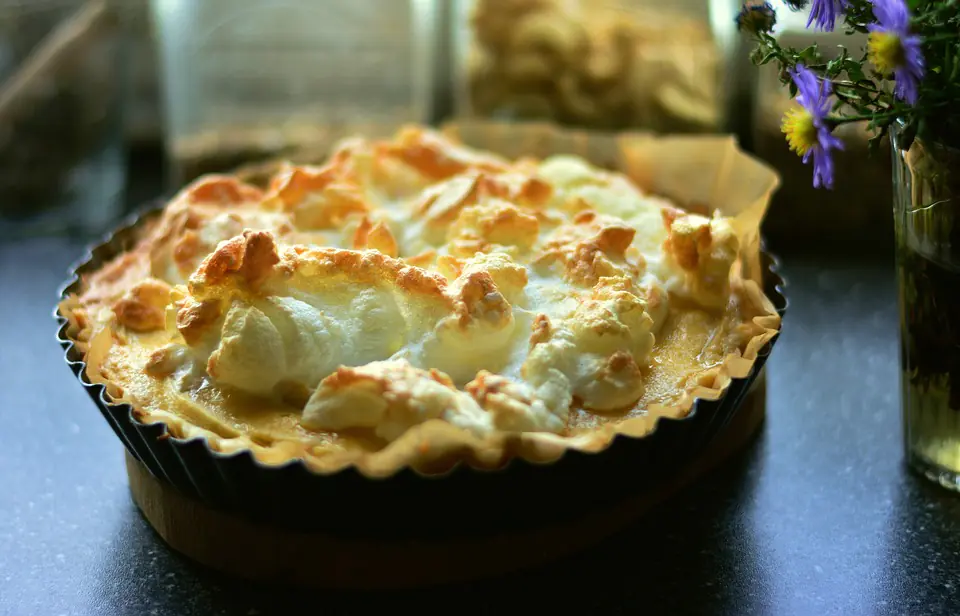 The classic apple tart gets an unusual but beautiful topping with the addition of a golden meringue.
---
---
Fruit Tart Trio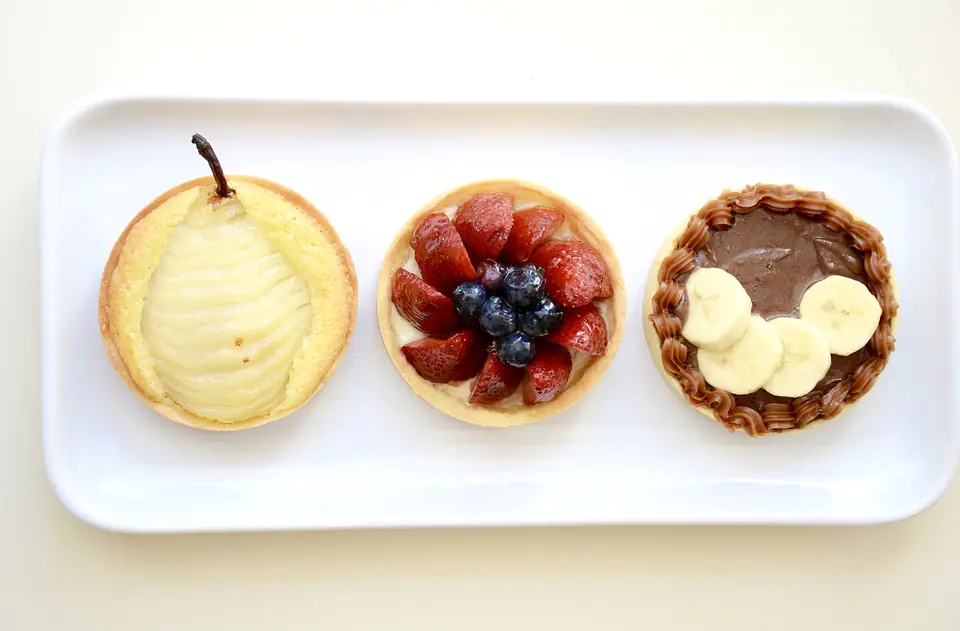 This wonderful presentation includes a pear tart, a summer fruit tart, and a chocolate banana smile tart. Such a fun way to serve dessert!
---
Strawberry, Peppermint, & Pink Pepper Rectangular Tart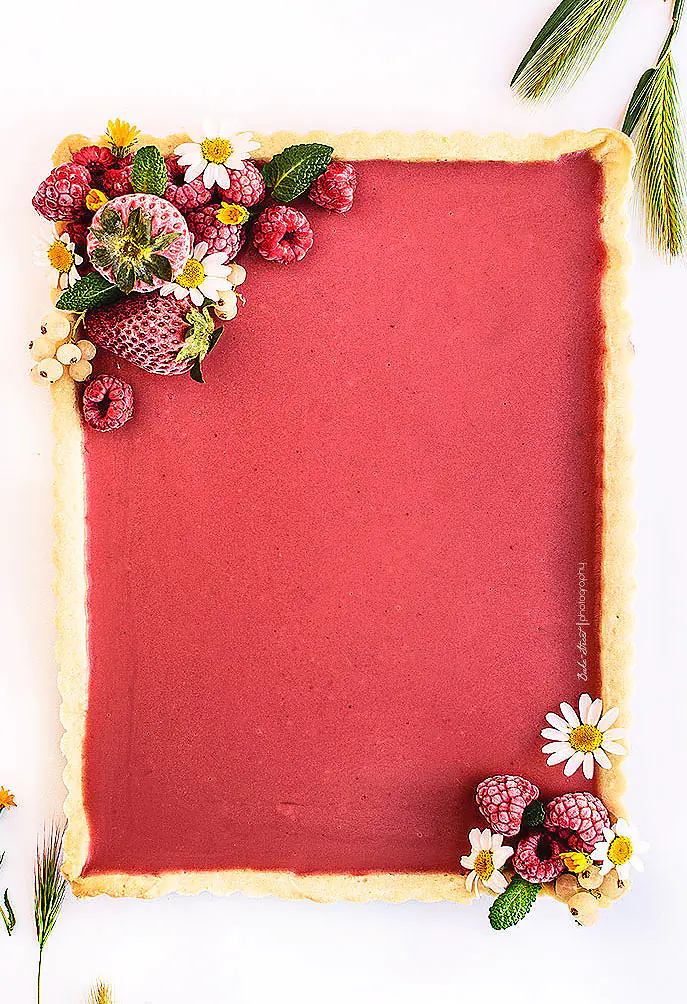 A rare rectangular tart for your consideration. This beauty looks like a picture frame.
---
Blackberries & Hazelnut Frangipane Tart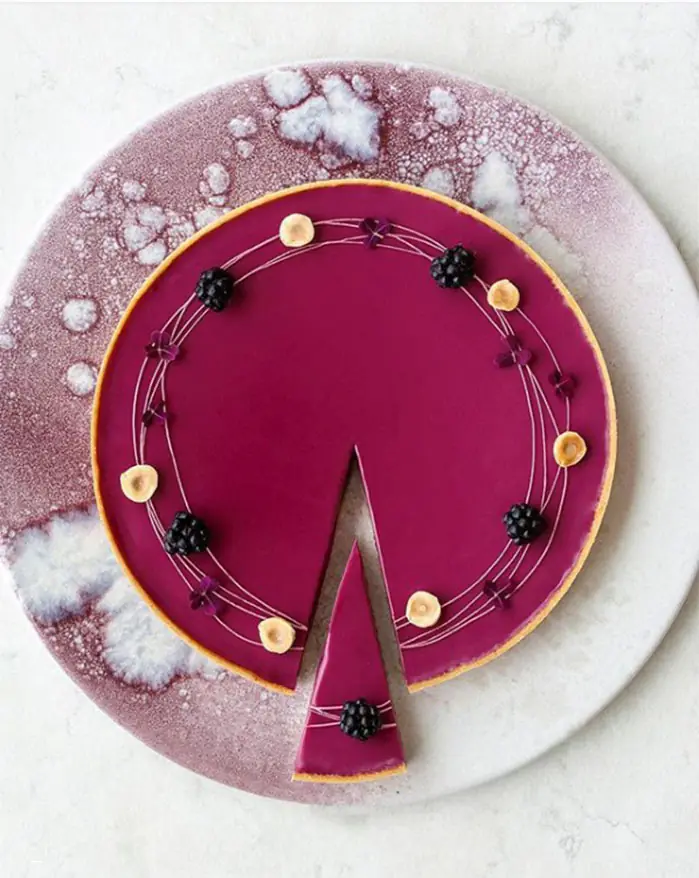 If this tastes even HALF as good as it looks… I would probably eat the entire pie and then order another.
---
Diwali Festival of Lights Pie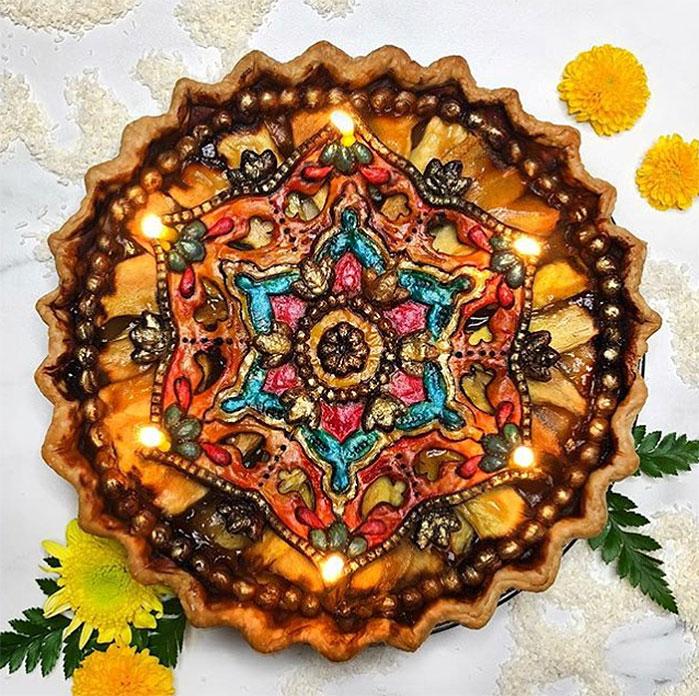 Diwali is a Festival of Lights symbolizing the victory of light over darkness and knowledge over ignorance, and this pie does a beautiful job of celebrating that victory.
---
Vegan Roulade Tart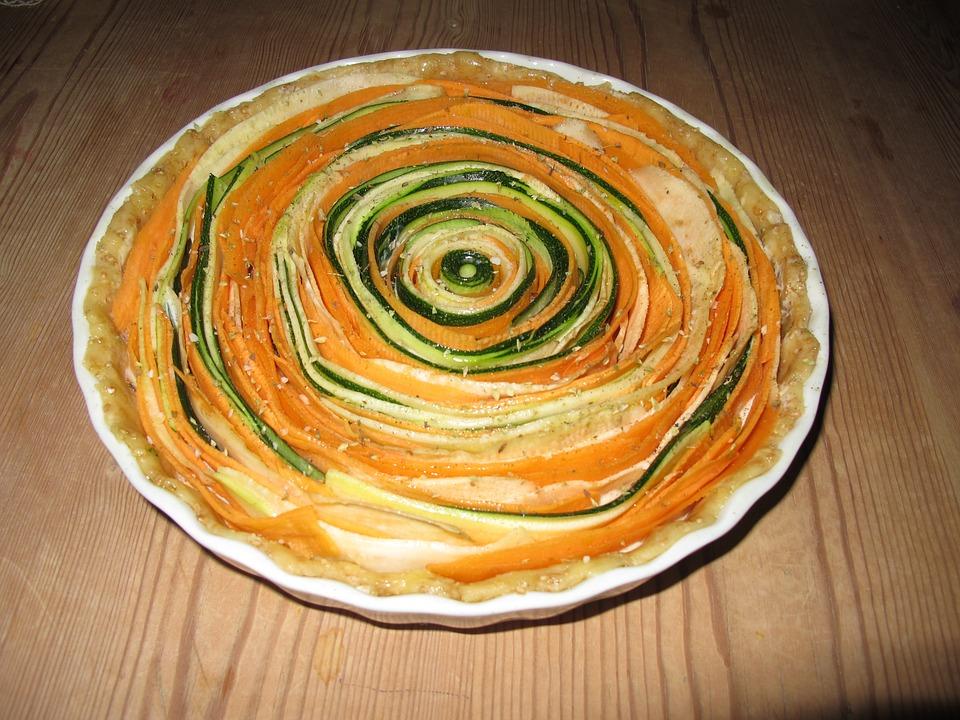 Thinly sliced vegetables create quite the visual appeal in this spiral vegetable savory tart.
---
Sliced Cinnamon Sugar Apple Pie
A geometric re-imagining of the classic apple pie.
---
---
Chocolate Blueberry Frangipane Tart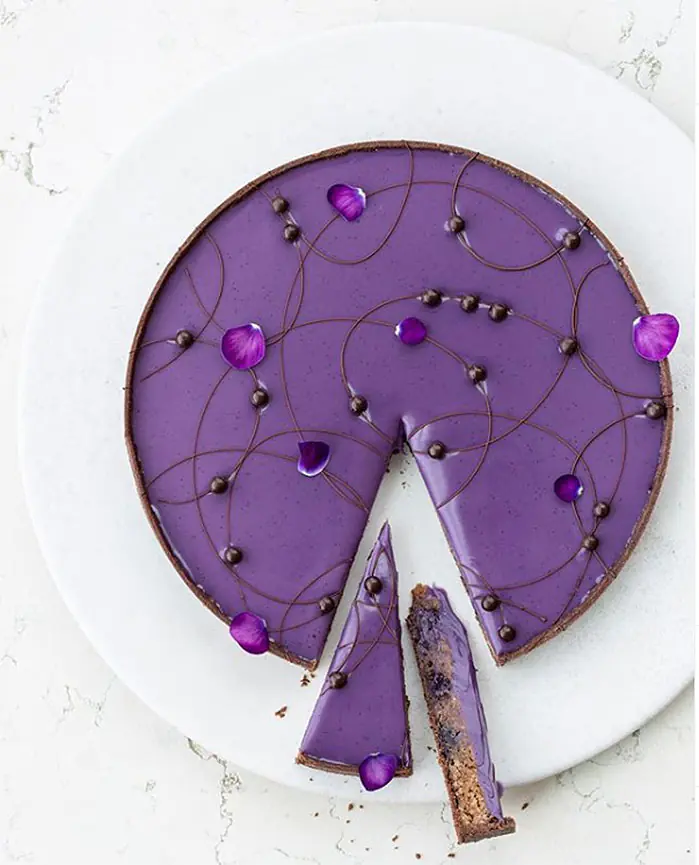 The color on this is truly remarkable. What an elegant way to end a dinner party!
---
12 Days of Christmas Pies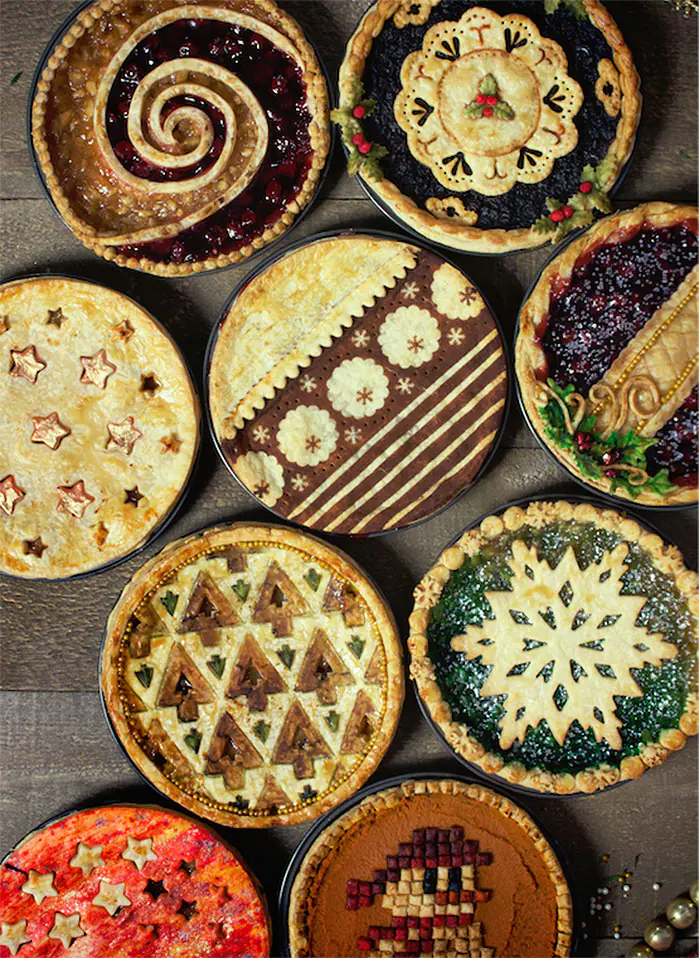 For a seasonal twist, Instagram pie artist Jessica Leigh Clark-Bojin created a series of pies to celebrate the joyous holiday season.
---
Tarta de caramelo y ámbar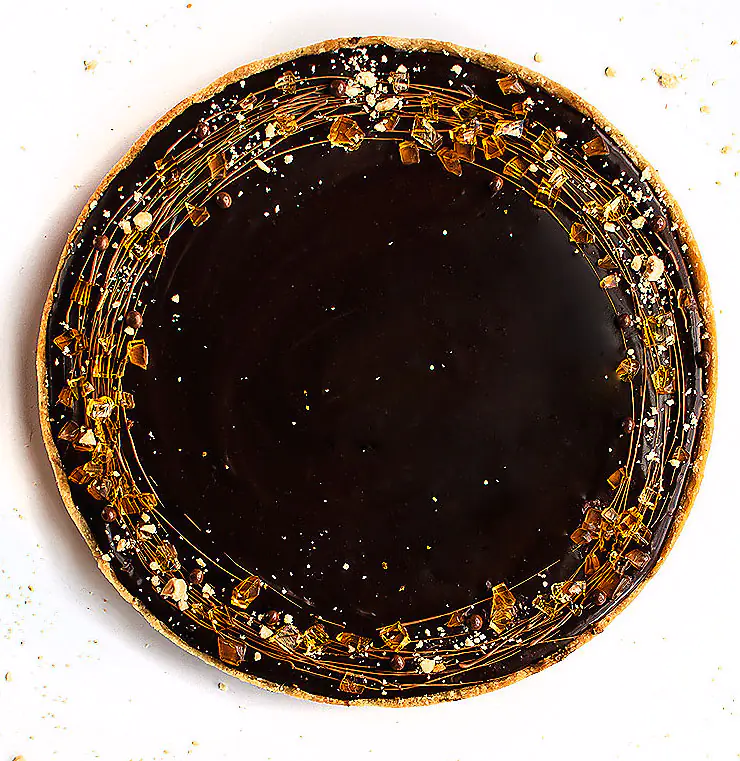 A truly, truly, truly, truly decadent pie. Chocolate, cream caramel, and amber caramel. How could you NOT love this pie?
---
Pie Art by Liz Joy
Another pie artists with too many beautiful creations to pick just one is Liz Joy. Her stunning pie art must be seen to be believed… so here they are for you to behold.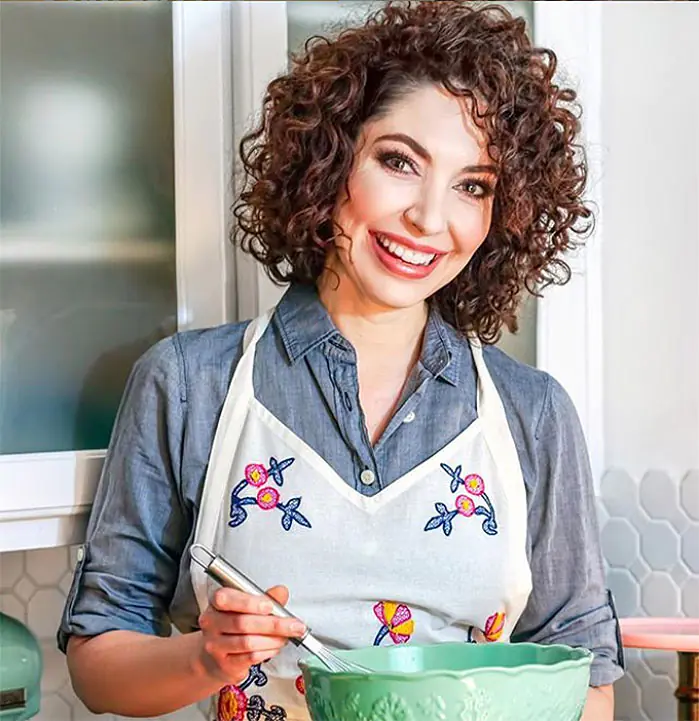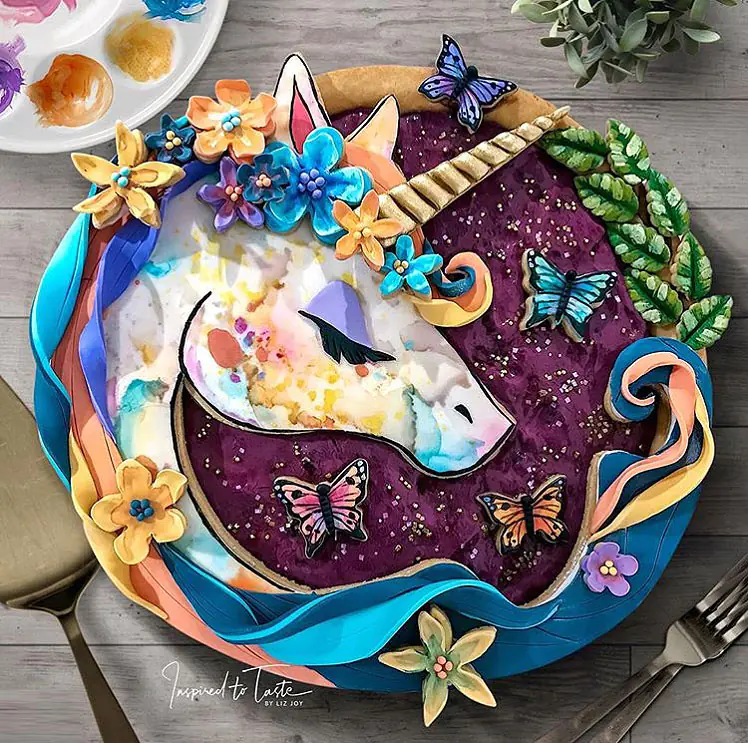 For more of Liz's fantastic pie creations, make sure you follow her on Instagram.
---
---
Black Forest Tart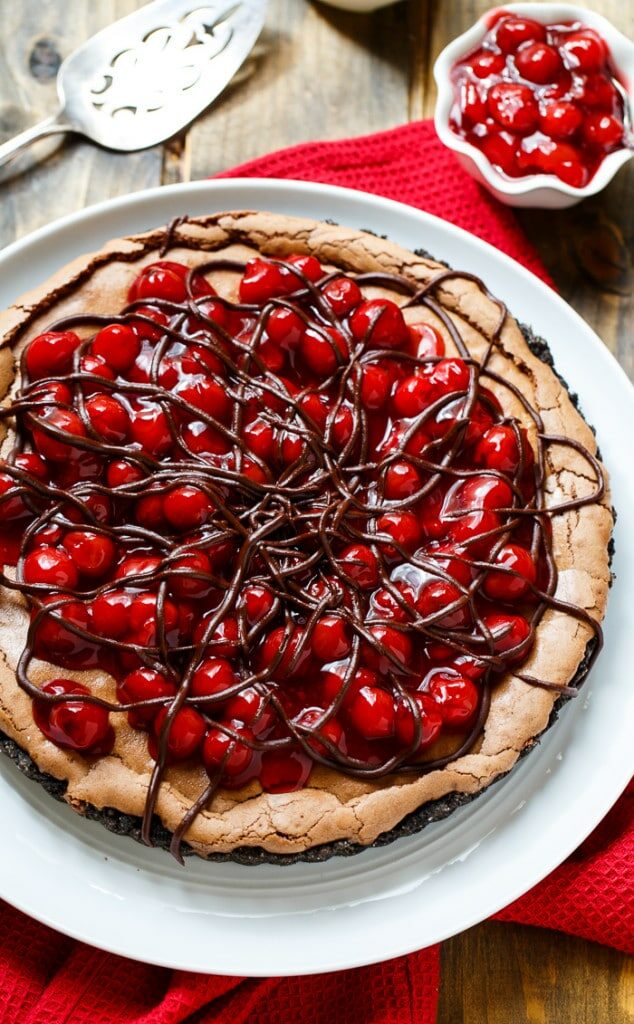 This unique take on the Black Forest Cake, cherry & chocolate filling, with more chocolate drizzled on top.
---
Vegan Chocolate Ginger Tart Garnished with Berries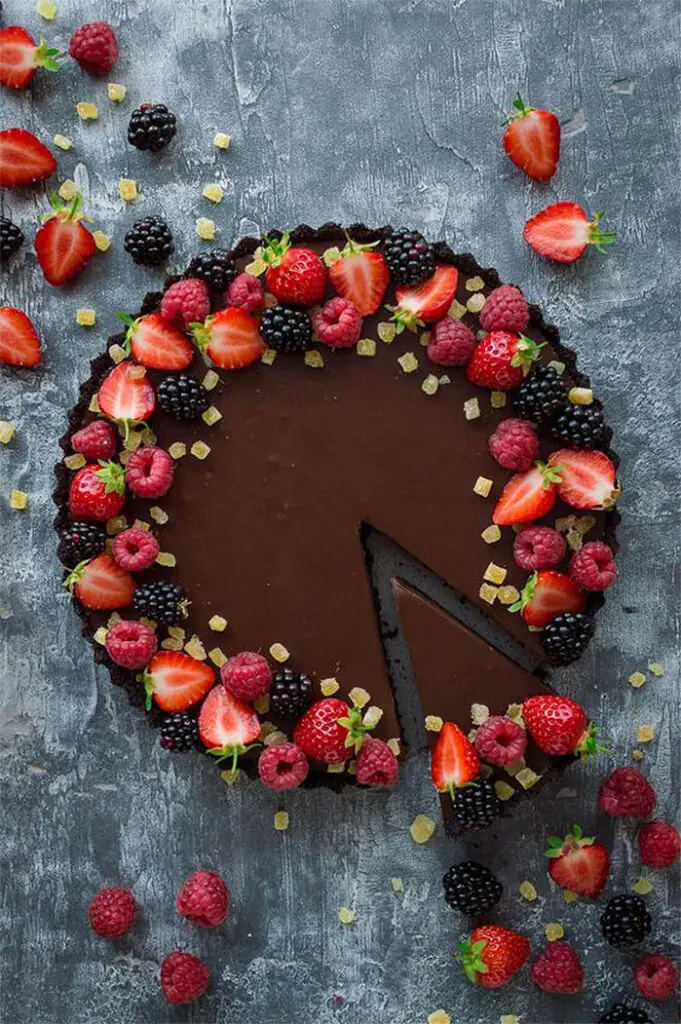 Dark, and rich, and lively… just how a pie should be.
---
Clockwork Strawberry Pie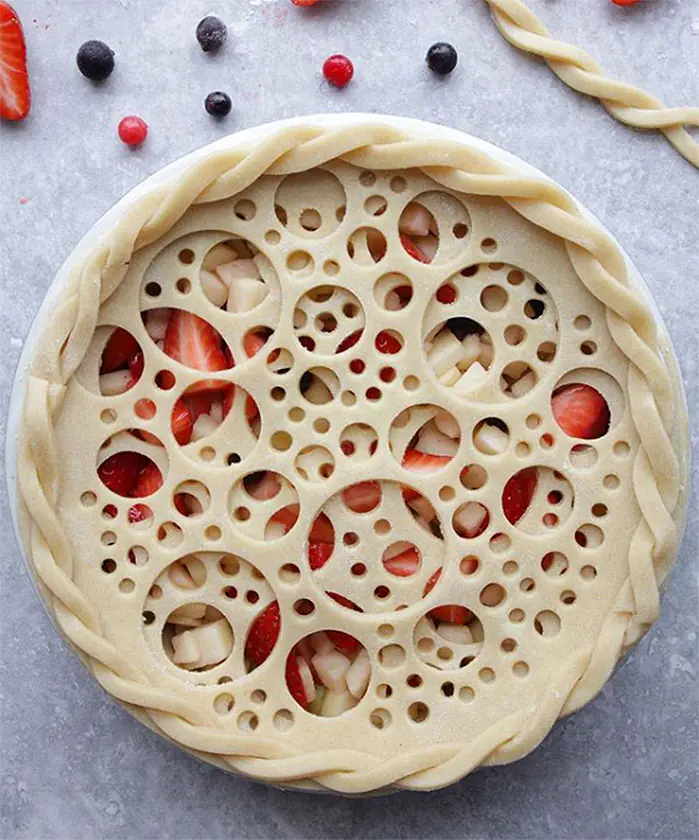 Holes layered upon holes give this pie crust the look of the inner workings of an antique clock.
---
Salted Caramel Nut and Strawberry Tart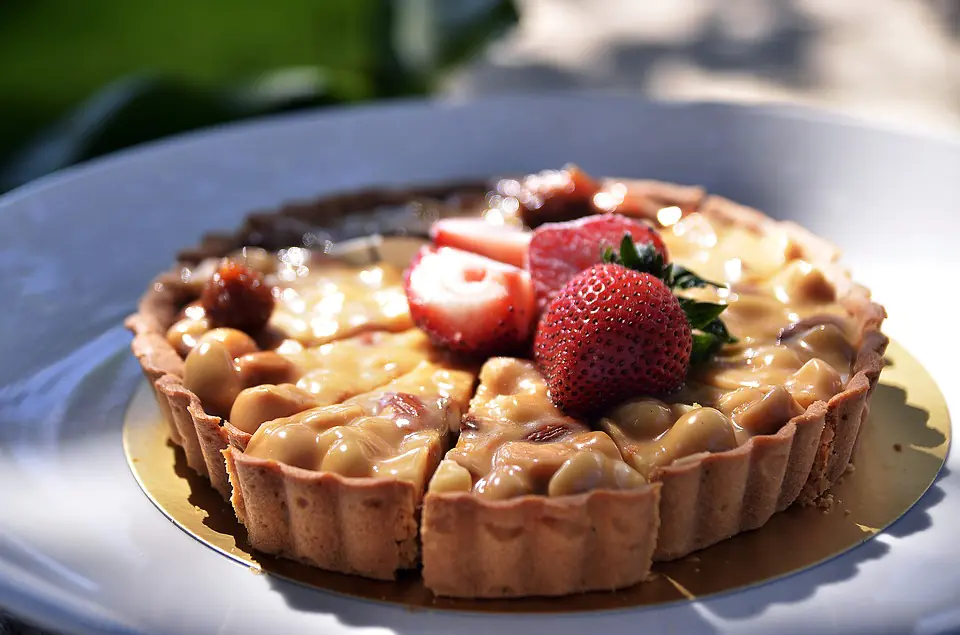 The decadence of the salted caramel and nut filling is offset with some bright and lively cut strawberries.
---
---
Fig Almond Cream Tart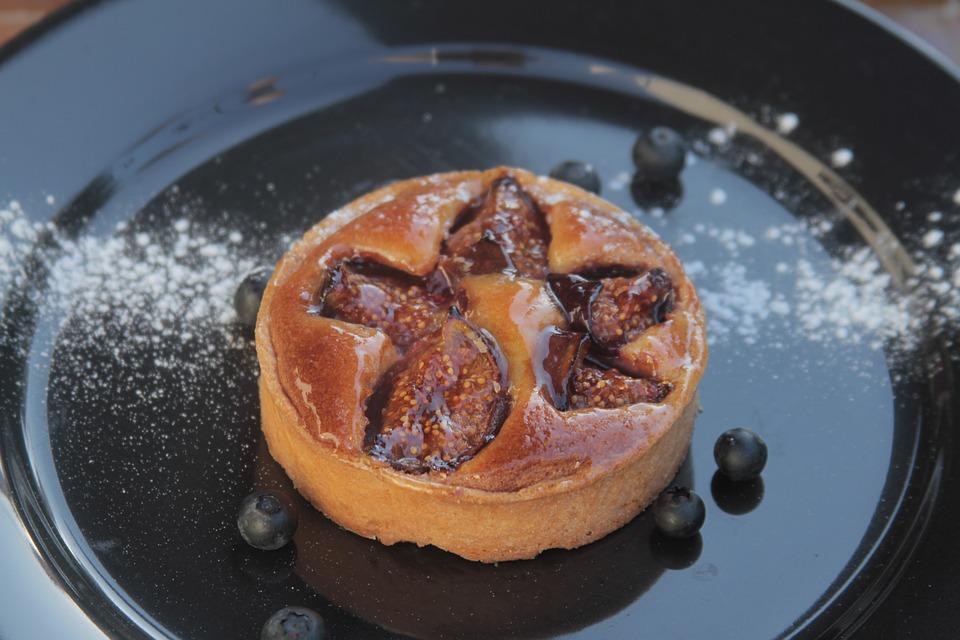 Sometimes, the fig gets a bad wrap. Here, the golden colors of this tart create a warm and comforting dessert.
---
Puffer Fish Fruit Pie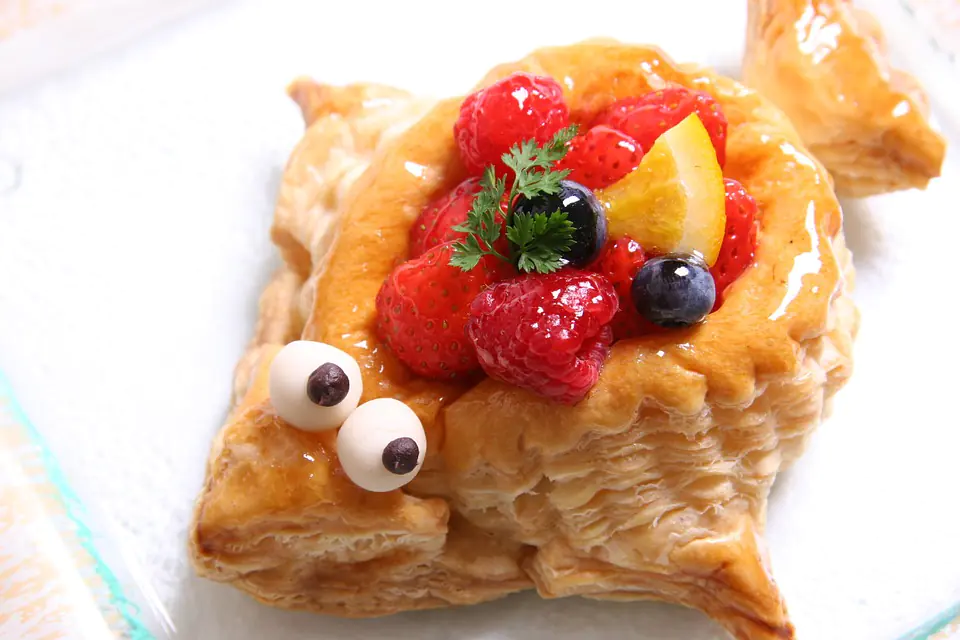 Ok, so maybe – technically – this shouldn't be on this list because it's crafted from puff pastry. But it is SOOOO cute that I simply couldn't resist.
My argument is that it's puff pastry on the outside, but pure pie in the middle… and I'm sticking with that argument!
---
Chocolate Roses & Butterflies Cream Pie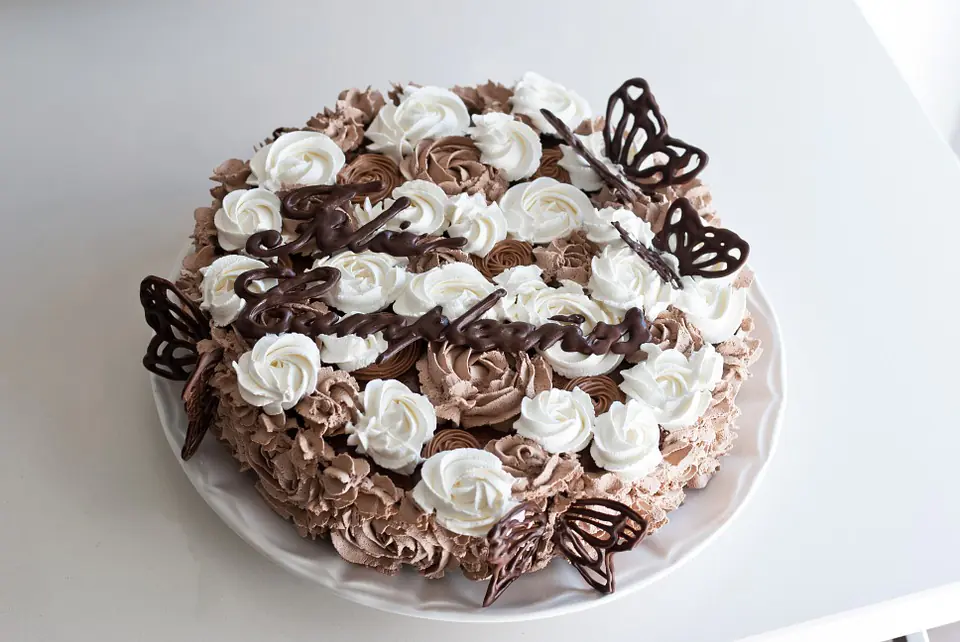 A chocolate cream pie with an elegant twist. Perfect as an alternative to the traditional birthday cake.
---
Fancy Pie Crust Cut Outs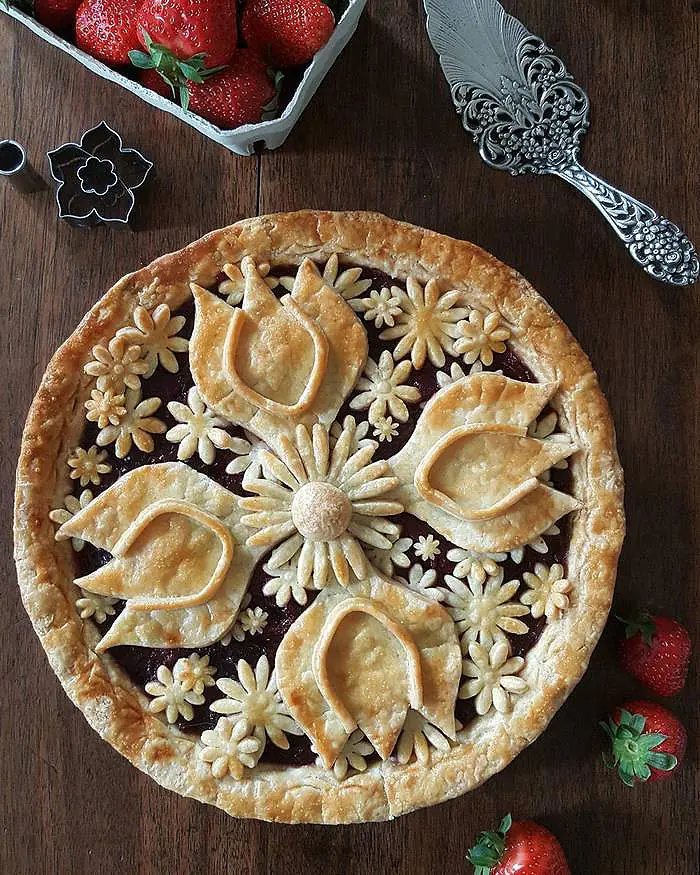 Intricately cut pastry creates beautiful patterns on the top of this classic pie.
---
Pie of Tiles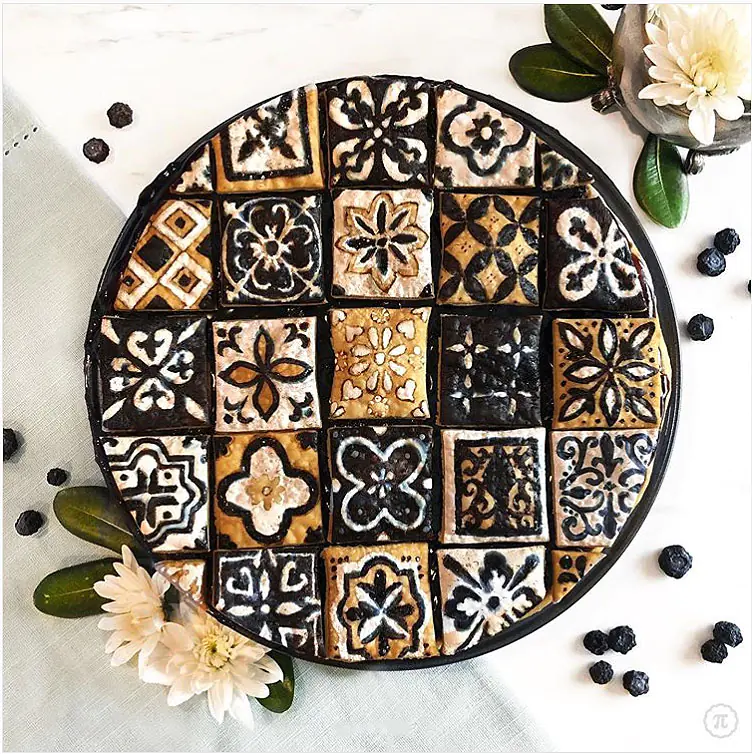 Inspired by some beautiful Moroccan tiles, this piece is an edible piece of art.
---
Patisserie Apple Pie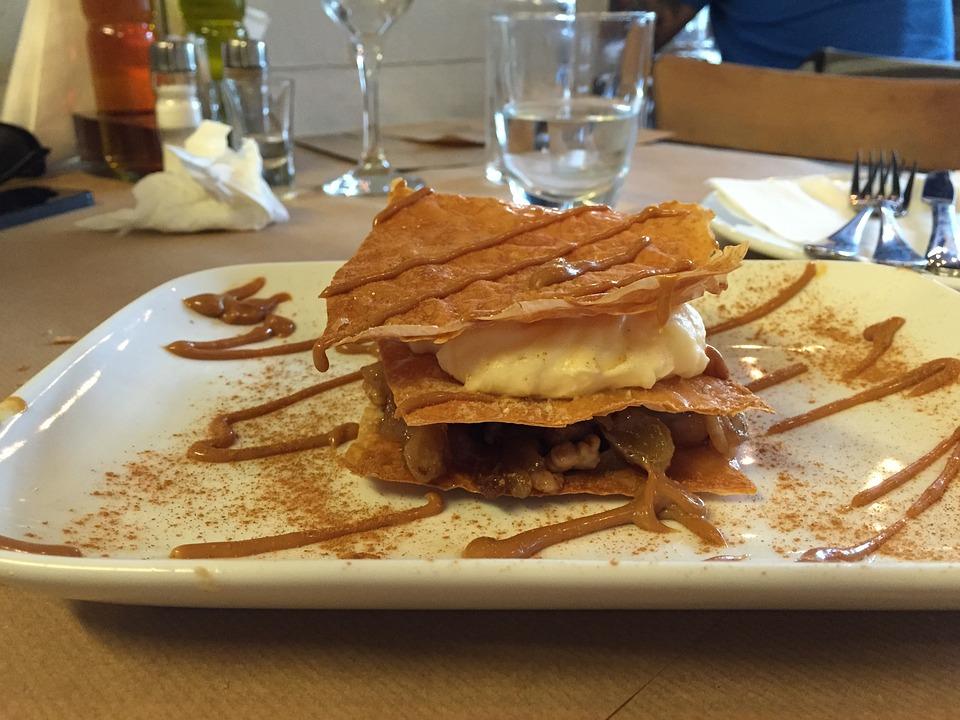 Another bit of a cheat when it comes to Beautiful Pies & Tarts, this deconstructed dessert is a Patisserie's take on the traditional apple pie.
---
---
Marble Chocolate Pie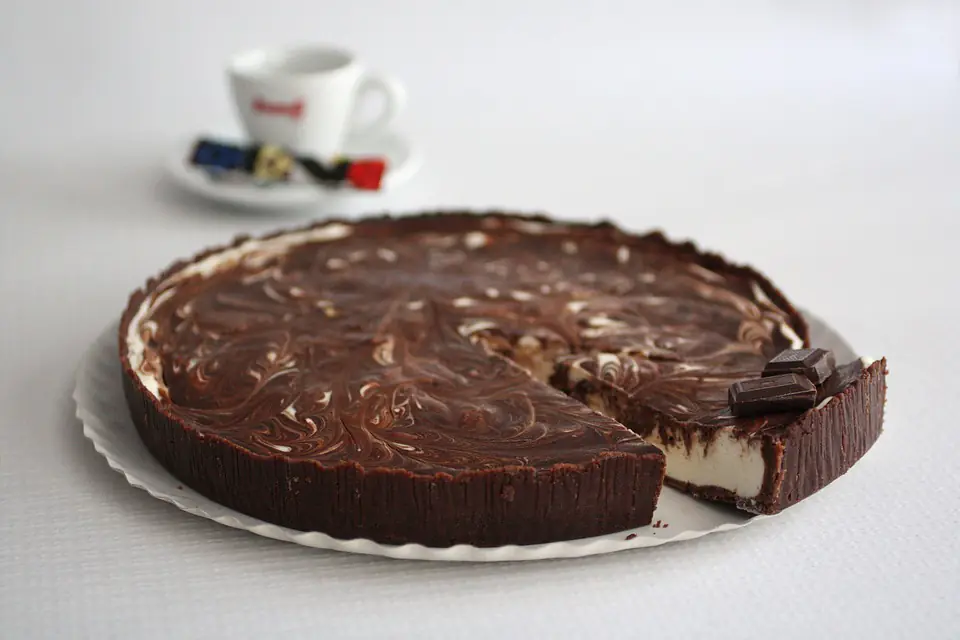 Simple but decadent and delicious chocolate marble pie.
---
German Sanddorn Pie
Sanddorn, also known as Sea buckthorn or Seaberry, is more of a savory pie, for those who want to try something different than the standard pumpkin pie. Good news is that this berry is full of vitamins and antioxidants!
---
Deconstructed Apple Pie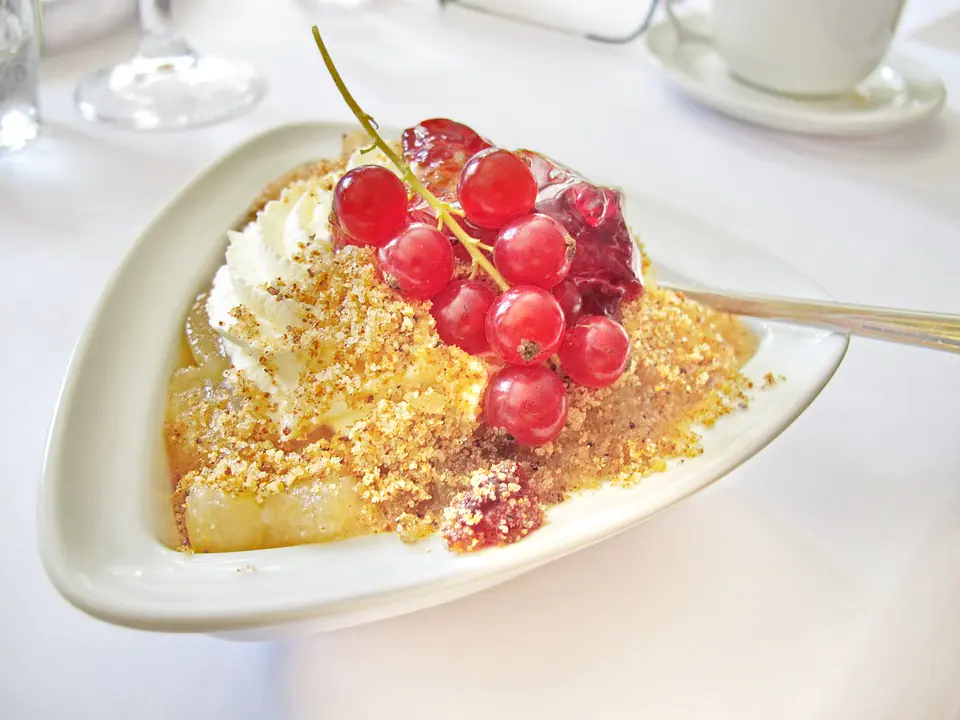 A bright and lively dessert which deconstructs the traditional apple pie, and serves it with some whip cream and bright berry garnish.
---
Apple Stars Pie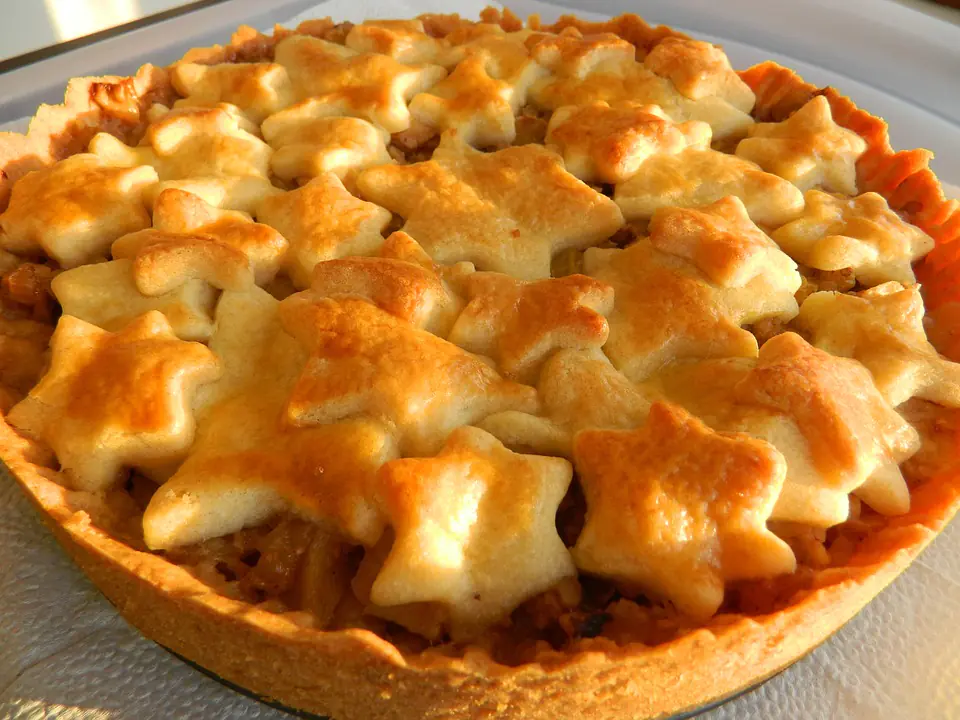 Simple, yet effective, the top crust of this apple pie is crafted by layering star pastry cut-outs on top of each other before baking. Delightful!
---
Candy Sampler Pie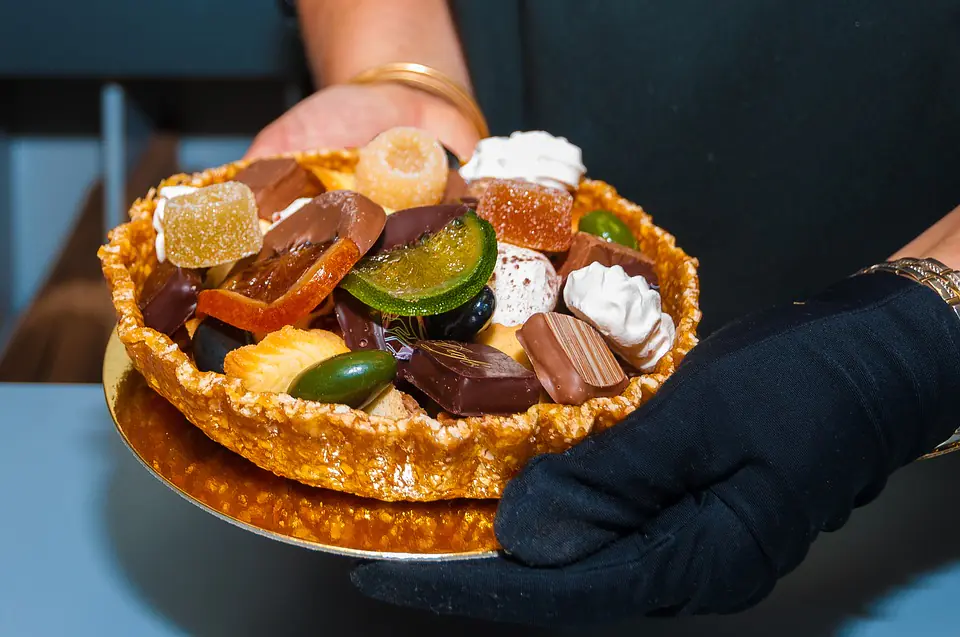 A unique way to serve candies and chocolates, inside a beautifully baked pie crust!
---
Moravian Poppy Pies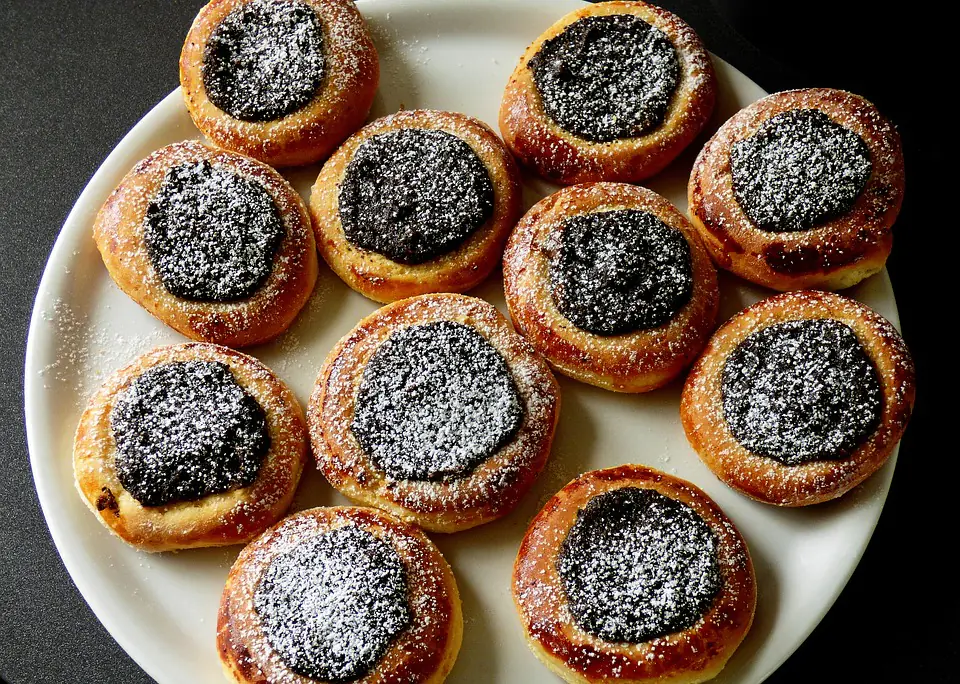 Moravian poppy pies are small pies with curd and poppy seeds topping, a simple but exotic dish all at once.
---
Rhubarb Tile Square Pie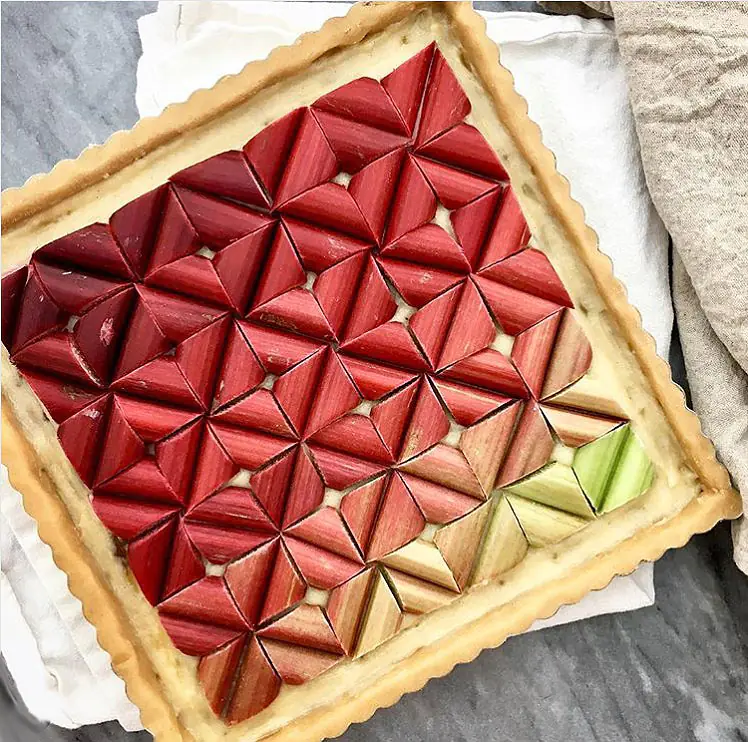 Meticulously arranged rhubarb tiles in color order.
---
Butterfly Garden Coconut & White Chocolate Pie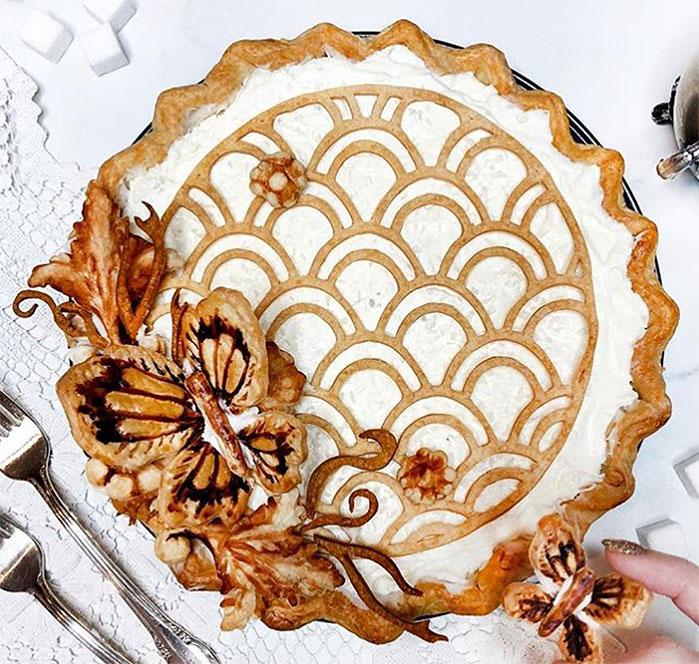 Even the butterflies are edible in this gorgeous master-piece-of-pie! (See what I did there???)
---
And there you have it. 99 (ok, maybe we squeezed a few extra into the mix) of the most beautiful pies and tarts you could ever hope to enjoy!