Picking the right piece of kitchen wall art is an important part of finishing off the look of your kitchen's decor. Unlike art for other parts of the room, kitchen wall art usually has a theme or feel that blends best into the culinary setting of a kitchen.
Please note that Art & Home has an affiliate relationship with some of the merchants listed below and we may receive a small referral fee – at no cost to you – for any purchases that you make utilizing the links provided. We use those funds to continue building Art & Home's unique collection of home decor articles and inspiration. And, you know, to buy stuff.
Wall art doesn't always have a place in the kitchen. Depending on the size, structure, and design of the kitchen, your walls may already be chalk full of other kitchen elements so there might not be room for an artistic splash. And that's perfectly o.k. However, my guess is… if that was the case… you wouldn't be reading this article.
So let's just assume that there is one bare spot in your kitchen that needs a nice piece of suitable art to fill it. What should you put there?
With all things art, the choice of kitchen wall art is just as subjective. However, there are some unwritten rules when it comes to art for the kitchen that differ slightly from art for practically any room in the house. And there are a couple of solid reasons for that.
The kitchen is the hub of the home and is likely to be seen by ALL of your guests. Unlike bedroom wall art, which can be limited in visibility to you and those who are invited into your bedroom. Therefore, wall art in the kitchen needs to be suitable for all guests, and all ages.

The kitchen is where you prepare food. The unique flair for the arts that you have can work perfectly in other rooms of the home, but there's something about mixing certain visuals with food that don't go quite right. This also means that you should pay attention to how easily the wall art you choose can be cleaned. This is especially the case if the art is hanging somewhere it could get splattered with grease, flour, or other cooking ingredients.
What Kind of Art Usually Goes in a Kitchen?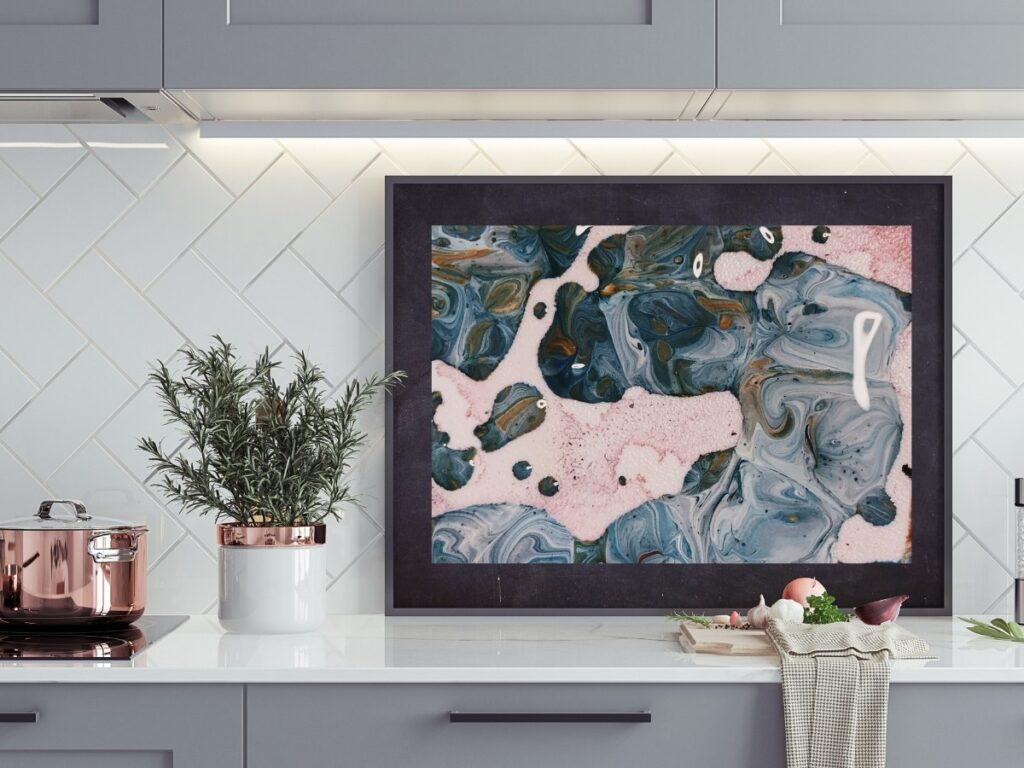 In the kitchen, there are a few tried and true wall art themes that work well, in most cases.
These popular kitchen all art themes include:
Food & Drink – from fruits and vegetables, to spices, to coffee – these pieces of art are almost edible.
The Art of Cooking – this kind of art takes an artistic slice of cooking life, including utensils, pots and more
Inspire My Cooking – Sayings & word art are another popular item to hang in the kitchen to help keep your spirits up while you're slaving over a hot stove
Just a Dash – Sometimes the perfect piece of kitchen wall art is just a splash of color or design that adds interest without a specific focal subject
That's not to say that you have to stick to these popular kitchen wall art themes. But if you're unsure, these are usually a pretty safe bet.
We've browsed our own collection of products as well as some of our retail partners and picked out a few of our favorites from a variety of different kitchen wall art styles. Hopefully these can help provide a bit of inspiration!
---
Food & Drink Inspired Kitchen Wall Art
The first set of inspiration centers around food and drink, a very popular theme for kitchen wall decor. From lively lemons to warm and rustic vegetables to comforting coffee, anything food related usually does quite well in a kitchen.
---
The Fine Art of Cooking
Everyday kitchen items become art in this collection of kitchen wall art pieces. These artworks celebrate the items that help us make those delicious meals and sweet treats.
---
Inspire My Cooking
It's nice to be surrounded by a little bit of inspiration when you're cooking. And where better to remind yourself, your family, and your guests about the important things in life?
Just a Dash
Like spices, sometimes you just need a dash of color in the kitchen. These kitchen wall art pieces are eye-catching without having a particular kitchen or food related theme or saying. Perfect for when you want something that works well in a kitchen without being too literal about it.
Picking the Right Wall Art for the Kitchen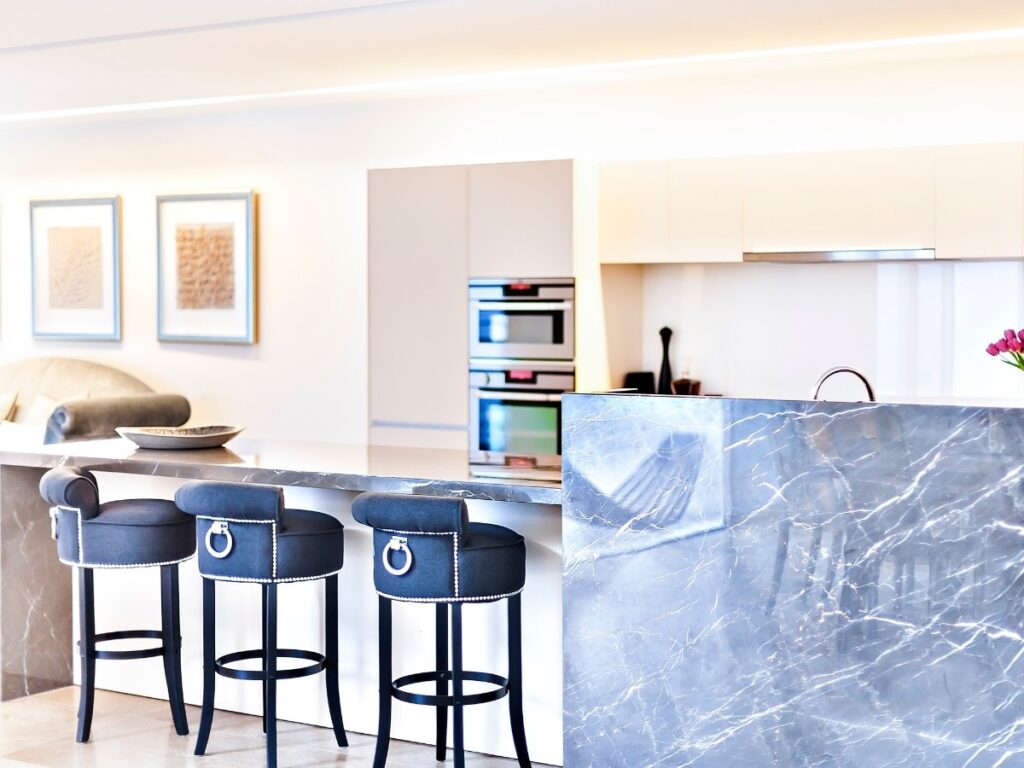 In the end – as with everything home decor related – the final choice is yours. We've only provided these ideas and inspirations to help guide, but certainly not to dictate, your decor choice.
Just try to remember the three simple rules while picking kitchen wall art.
Is it suitable for all visitors?
Will people be able to look at it without losing their appetite?
Can it be cleaned easily if it gets splattered on?
If you can answer yes to all of the questions above, you should be just fine.
Happy Cooking!!! Happy Decorating!!!