I often get asked, "How much does a tapestry cost?" And the answer is always the same… it depends on the age, the construction, the materials, and the image.
Asking how much a tapestry costs is a bit like asking how much does a car cost. You can get a fair basic, economy car at the lower end of the cost spectrum, or you can buy the finest, rarest automobile currently known to mankind if you have that kind of disposable income.
But for most of us, the cost of a fine, heirloom-quality tapestry will fall somewhere in the range of $100 – $200. Which is not too bad when you consider the amount of work that goes into the design and the construction of these woven works of art.
To help understand what the key areas are that can impact a tapestry cost, you have to look at how it's made, what it is made with, where it's made, and other critical factors.
The Impact of Construction on Tapestry Cost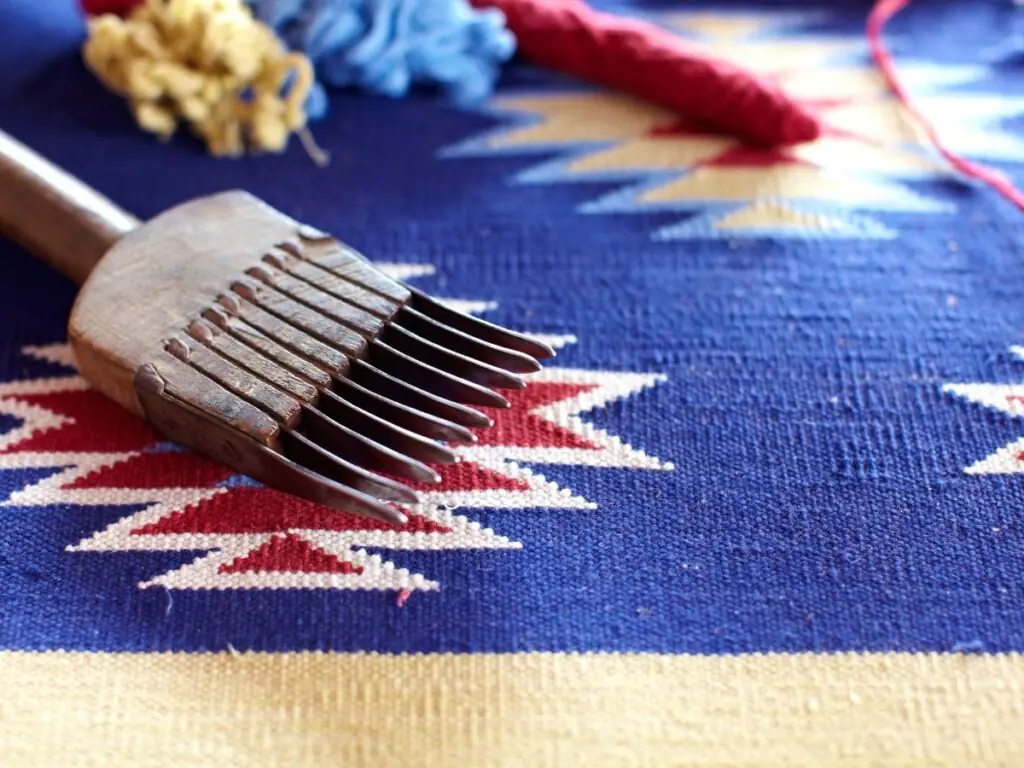 In today's market, there are three popular types of tapestries, and the cost can be very different for each. Which style is right for you depends on your budget and your individual decor aesthetic. There is no law that says a well-decorated home has to be expensive. But there is, often, the much-written rule that you get what you pay for.
---
---
There is also the matter of the purpose of the tapestry to consider.
Although when people thing "tapestry", the most common usage is as a tapestry wall hanging. However, you can also purchase tapestry throw blankets for use on those cold winter nights.
Tapestry throws are woven using the same jacquard loom techniques, but are left unfinished on the back so they can remain comfy and cozy, plus making them far easier to clean.
Tapestry wall hangings, on the other hand, or usually lined on the back and sewn with a rod-pocket to make them easier to hang. This extra material, and extra construction, will add to the cost of the finished tapestry.
The Impact of Size on Tapestry Cost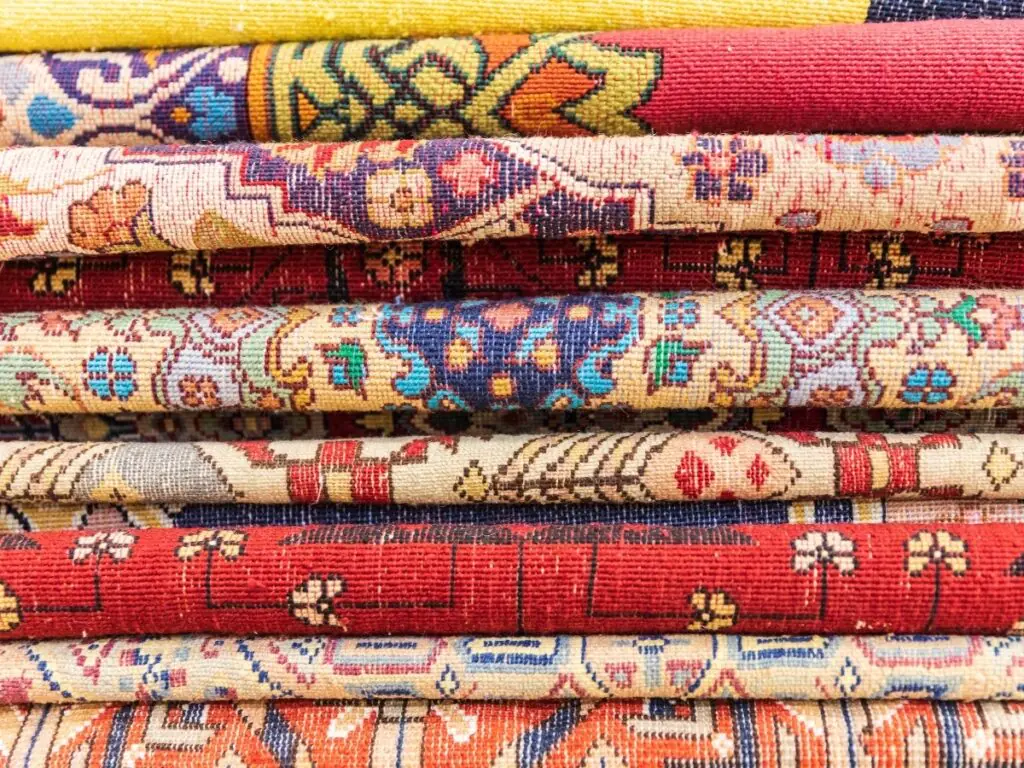 Size has very little impact on the cost of printed tapestries. After all, it's not that much more expensive to buy a King-sized bed sheet as it is to purchase a Twin-sized bed sheet. And often these printed tapestries are little more than really pretty sheets.
However, when it comes to jacquard woven tapestries, the size has a significant impact in the cost of a tapestry. Not only does it require substantially more thread to weave a larger tapestry, but the looms required to make them have to be significantly larger, making the process more complex.
Take for example these extra-large woven tapestries. Ranging between 10 – 12' tall, these estate-sized tapestries will cost you around $2,000.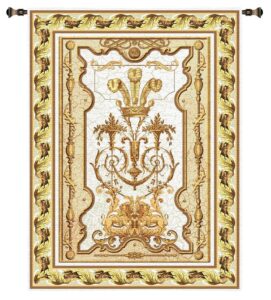 On the opposite side of the scale, these modest tapestries measure approximately 3' x 2' and will set you back a little under $60.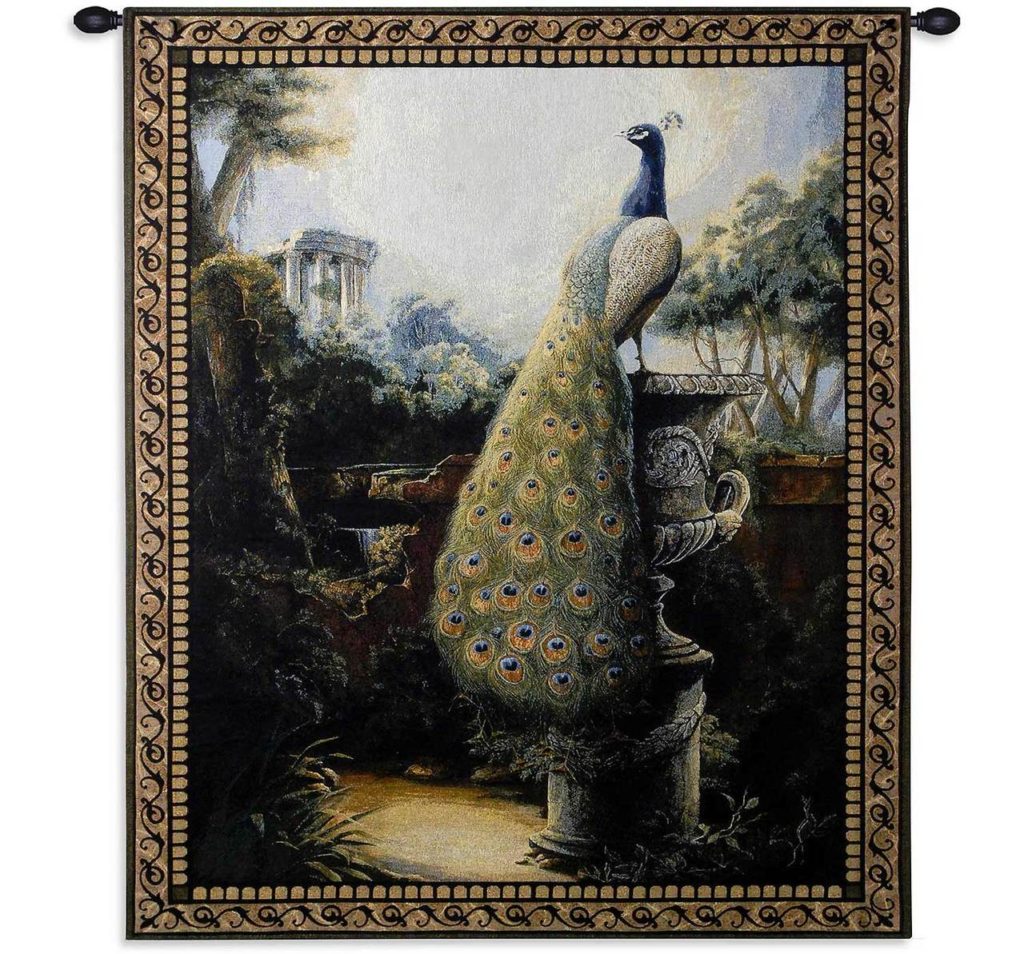 In general, your average woven tapestry will range between 3 to 5 feet on either side and will cost around $150 – $200. This is about the right size to create a dramatic focal point in your home without overpowering the space.
However, if you have an ancestral estate with towering ceilings, you might want to splurge on the extra large tapestries!
The Impact of Materials on Tapestry Cost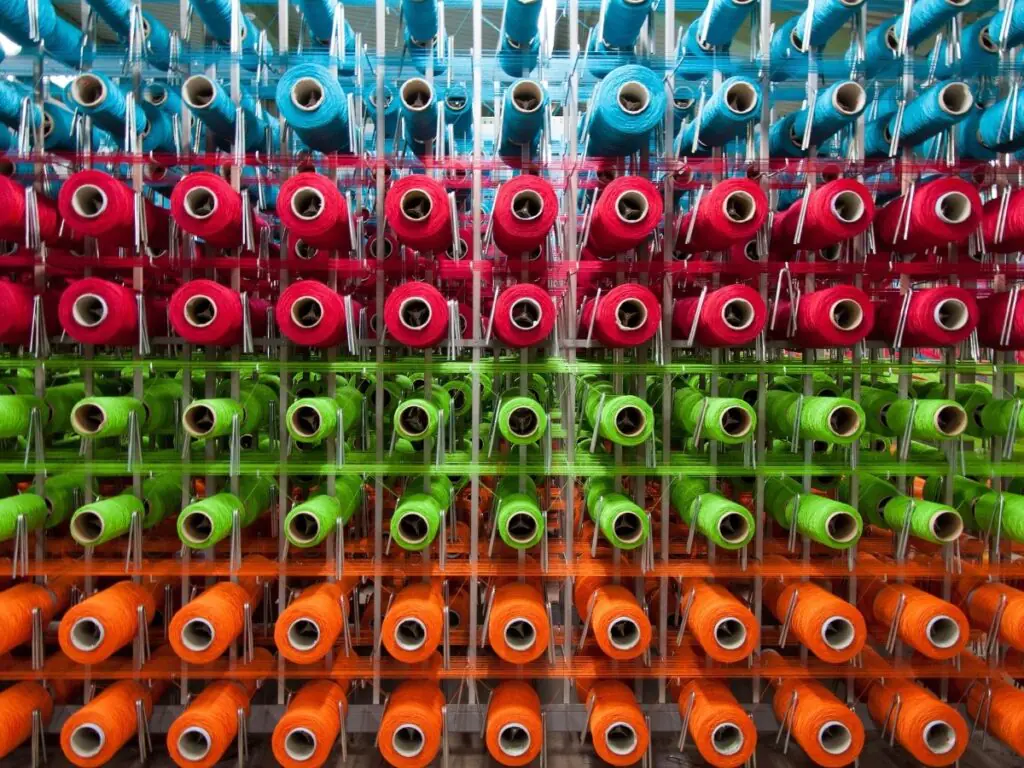 The other determining factor on the cost of a tapestry are the materials that are used in its construction.
Polyester, as seen with many of the printed tapestries, is quite often the most cost-effective version.
Cotton is the standard for woven tapestries, as it provides a rich texture that is both attractive and durable.
Sometimes, you will see other fine threads added to a tapestry to add a distinctive touch to the design. These include chenille, silk, and sometimes even a boucle infusions or gold embellishments. These not only add to the appeal of the tapestry, they also add to the cost.
Exactly how much more they add will depend on how much of the more expensive material is used, and how difficult it is to infuse that material into the design.
---
Whether the look of the more luxurious materials is worth the additional cost is a decision that only you can make. But in the grand scheme of things, if you are aiming for a high-end, luxurious look in your home, splurging an extra $100 on something that will truly stand out doesn't sound like that much of a stretch to me.
Granted, you don't always have a choice. Only limited designs are available with these additional embellishments.
The Impact of Age on Tapestry Cost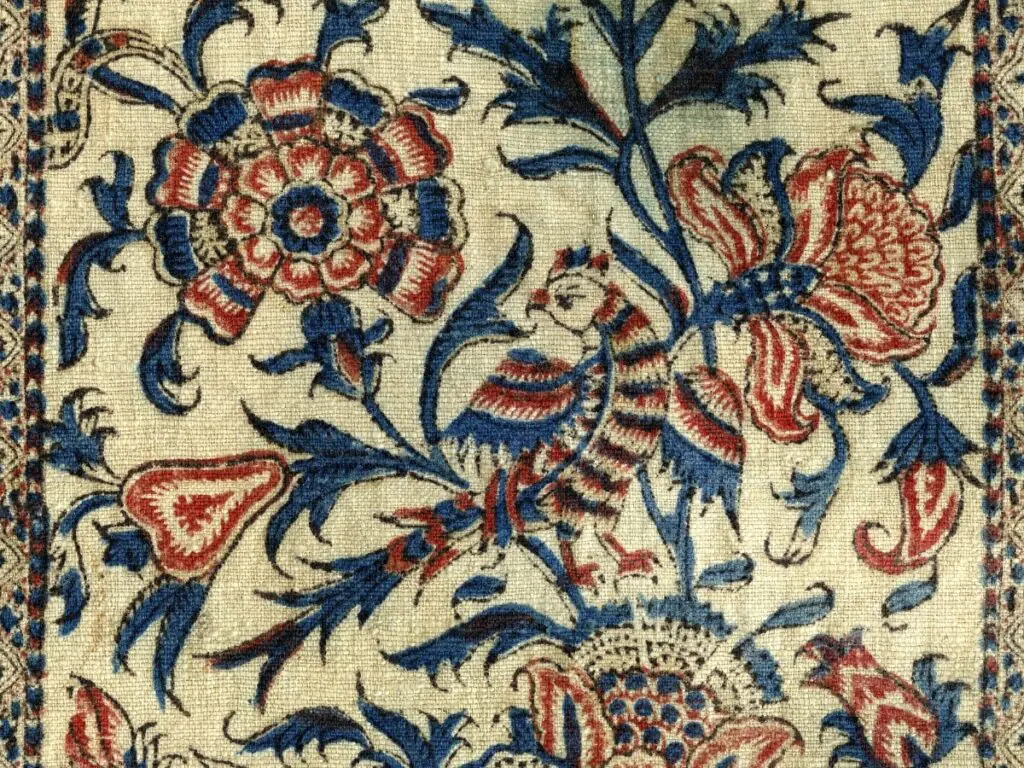 Of course, everything we've covered so far relates to modern tapestries that are being created on today's looms and printing presses.
If you are looking to purchase an antique tapestry, those numbers go completely out the window. A truly antique tapestry can cost you thousands, if not millions, of dollars.
Even in its condition of "fair restored," with noticeable areas of re-weaving (probably at some point in the 19th century), extensive fading, and stains, I would not be surprised to see it – or other antique tapestries – fetch something close to its asking price – eventually.
Will today's tapestries eventually age into this kind of value? Probably not. But, then again, did the original owner of the $45 million tapestry think it would ever be worth that? Also, probably not.
The Impact of Tapestry Image on Cost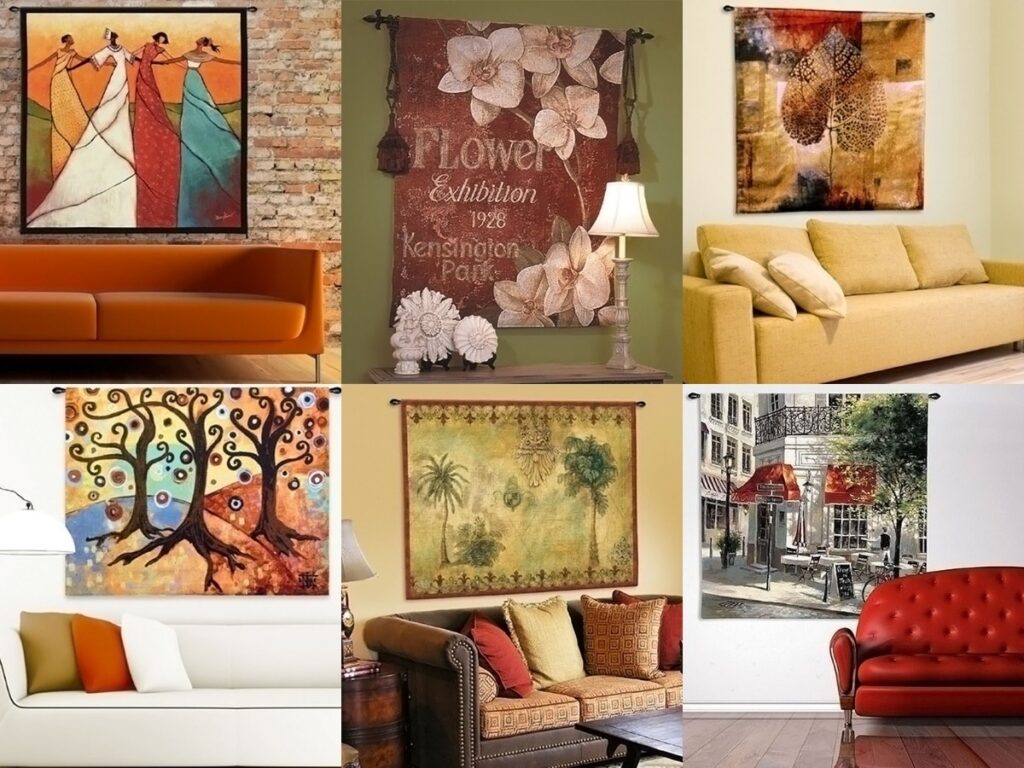 Last, but certainly not least, is the subject of the tapestry itself. What, exactly, can inspire a tapestry design? There are so many options that it's impossible to list them all.  But the difference that will normally impact the tapestry cost comes down to licensed vs royalty-free artwork.
Today's contemporary tapestries are often based on the creations of working artists and are therefore licensed versions of those unique artworks.  For example, you can find the stunning artwork of Melissa Graves-Brown as framed paintings or art prints, but you can also display her artwork as a woven tapestry.
Because these artworks are licensed, the additional cost – to rightfully pay the artists for their original vision – needs to be added to the cost of the tapestry.
Tapestries Can Be an Investment in Style


In the end, it's not just about how much a tapestry costs, it is more about how much you are willing to invest in your home's decor. When it comes time to hang a tapestry in your home, you want something that matches your personal style.
If you are looking for a quick and easy way to cover up a bare or unattractive wall, then a printed tapestry on polyester will probably do the trick and you can likely find one on Amazon for around $20.
If you are looking for an heirloom-quality, jacquard woven tapestry that will become a featured part of your home's fine decor, you will likely need to invest somewhere between $150 – $250.
Shop Art & Home's Tapestry Collection
Looking for a beautiful tapestry to add to your home? Checkout our complete collection of jacquard woven tapestry wall hangings.