Sit & Stand desks are making a big impact on the bottom line… pun intended. Not only are they being shown to improve your  health, fitness, and morale, but they can also help to improve productivity. As a small business owner or home office worker, these small things can make a big impact.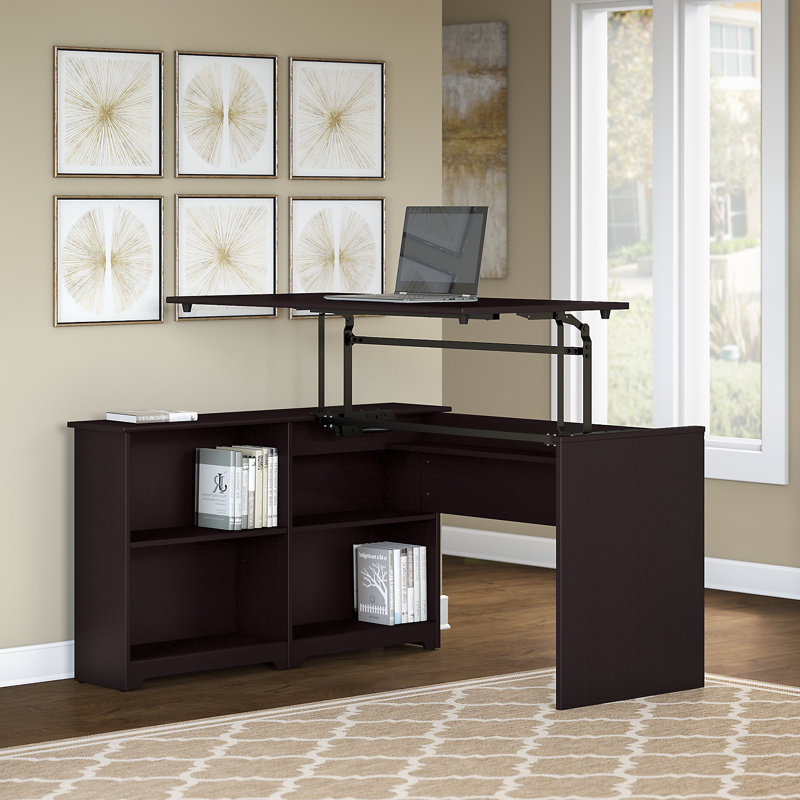 You may have heard people refer to sitting as "the new smoking." More and more research says that a sedentary lifestyle including sitting for several hours a day is linked to a host of health problems, including weight gain, cardiovascular issues, muscle degeneration, osteoporosis, and even diabetes. With a height adjustable desk, you have the freedom to stand and sit at intervals during your workday and make a positive change for your health. You may even find yourself more alert at work when you stand and increase blood flow and circulation.
In many ways, those who work in an office – even if it's a home office – have become a stationery work force. Especially when dealing with anything online, computer, or marketing related, most of our job is done using a desk and a computer. But spending too much time sitting at a desk can have significant detrimental effects on your health, wellness, and productivity.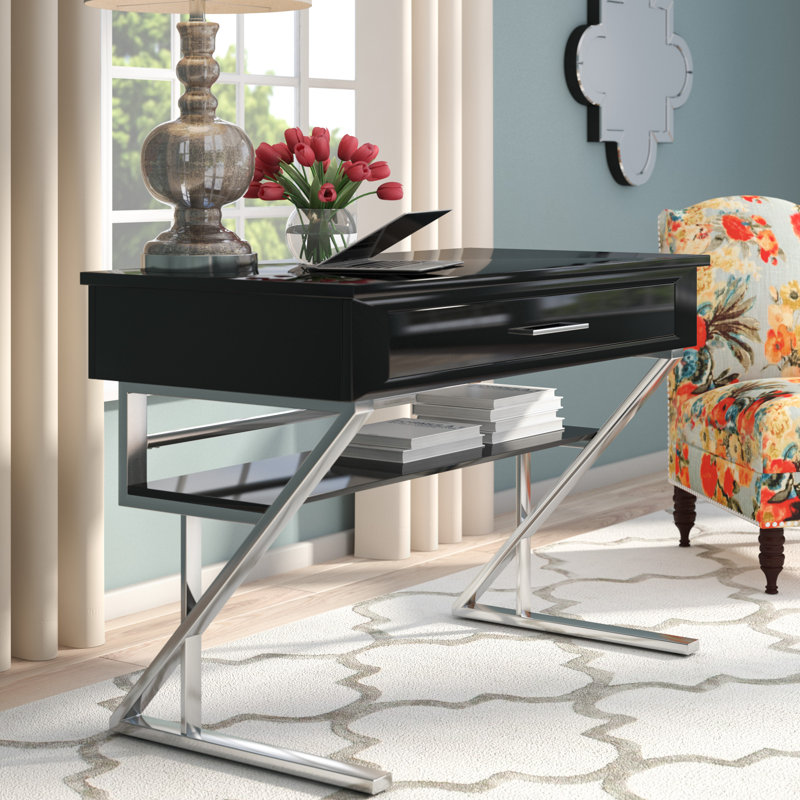 More and more studies are showing that – whenever possible – desk workers should get off their behinds, stand up, and take movement breaks. But it's not necessarily easy to put away that current project and just walk away, and traditional desks are not created in a way that makes simple movement breaks easy to achieve. One solution that is gaining popularly combines the best of both worlds through the use of Sit & Stand desks.
Sit & Stand Desks Aren't Just for Big Companies
Sit & Stand desks are adjustable so that you can use the workstation while seated, or you can "lift" the entire desktop up so that you can continue working while in a standing position. They can either be purchased as complete units (full sit & stand desk / workstations) or as add-ons to your current configuration (adjustable desk risers that you place on top of your current desk).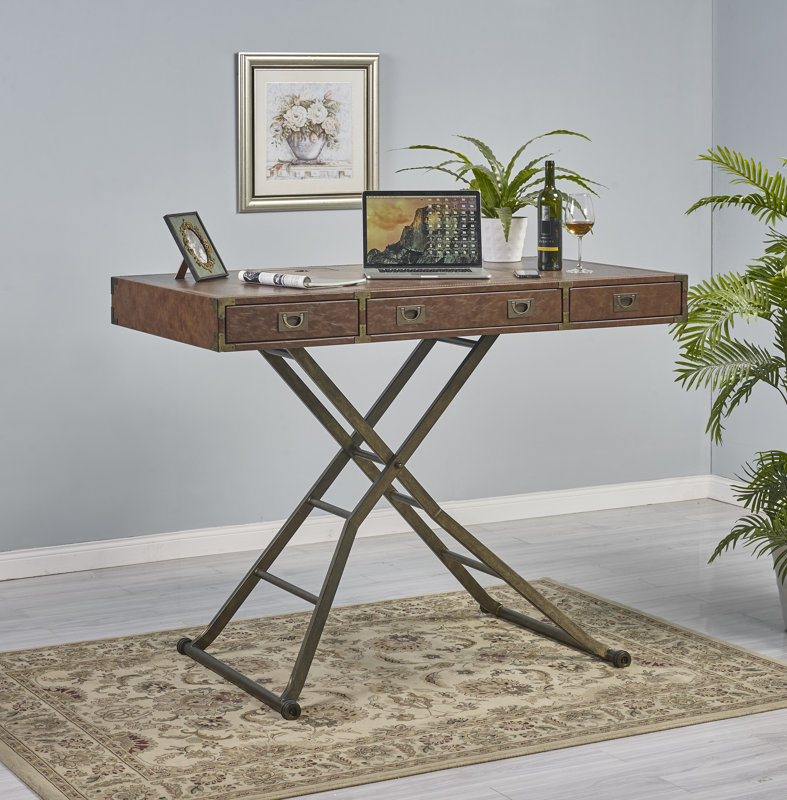 Sit & Stand desks have been shown to have the following positive benefits:
S

tanding burns 50 more calories per hour than sitting

Studies have shown that the average American could increase their life expectancy 2 years simply by cutting the standard six hours of sitting time in half
Physical activity, including standing, helps reduce the risk of certain types of cancer compared to long periods remaining seated
The simple act of standing can improve your poster & core strength
Take your office space to the next level, literally.  Check out our promotional partner, WayFair.com, for some great options when it comes to Sit & Stand desks.
---
Elle Standing Desk from Wildon Home

Retail Price: $499.99

Wildon Home offers affordable, stylish solutions for nearly every space in the home.

This sleek and streamlined standing desk is the perfect addition to create a workspace in any room. Clean lines and easy to assemble, this piece comes with a 1 Year manufacturer's warranty

Lamantia Standing Desk

Retail Price: $399.99

Add a little versatility to your home office or workspace with this Lamantia Lift-Top Standing Desk. The partial desktop lifts up and forwards to give you the option to sit or stand while working on the job. No doubt, this lifting desk feature provides improved health benefits and increased productivity.

Deary Adjustable Height Standing Desk

Retail Price: $999.00

Welcome to Laurel Foundry Modern Farmhouse, where industrial-inspired elegance meets rustic farmhouse charm. Featuring sleek lines, geometric designs, and artfully re-purposed materials, this Adjustable Height Standing Desk offers classic style with a modern twist.

Hooker Furniture Elon Standing Desk

Retail Price: $3,999.00

This hard-working configurable workstation create a custom built-in cabinetry look, with the convenience of a standing desk built right it! Hooker Furniture is recognized as one of the nation's leading furniture companies.

Rothwell Standing Rectangular with Hutch Desk

Retail Price: $699.99

Create an inspired space reminiscent of open warehouses and timeworn factories with the Williston Forge collection of industrial designs.

17 Stories Lintz Standing Desk

Retail Price: $1,999.00

Designed for maximum health and productivity, this adjustable height sit N' stand desk features a motorized base that extends it from a sitting position of 30" up to 49" for standing. Its updated traditional styling features fluted detailing around the apron of the desk's top and a warm merlot finish accentuated by metallic accents.

August Grove Chmura Standing Desk

Retail Price: $1,499.00

With a rustic cottage inspiration, Chmura Standing Desk brings a casual look to any office setting. The Sit/Stand desk features electronic height adjustment as well as a concealed desk top power center that accommodates modern electronics such as phones and tablets.

Home Image Architect Standing Desk

Retail Price: $599.99

The Architect Standing Desk design allows it to be used for work or dining. Home Image is proudly handcrafted in Indonesia. Home Image furniture is distributed internationally and they pride themselves on their commitment to quality and value.
See More All-in-One Sit & Stand Desk Options >>
---
White Standing Desk Converter

Retail Price: $319.99

Transform your desk into a standing desk with the HON Desktop Riser. The spacious work surface and separate keyboard tray sits on top of your existing table or desk.

Airlift™ Pneumatic Standing Desk Converter

Retail Price: $199.99

Get more active throughout your day with Seville Classics Airlift™ Pneumatic Standing Desk Converter. Stand up and avoid the potential health risks from unhealthy sedentary behaviors like excessive sitting with this desk-on-desk style workstation.

Easy Pull Home Office Standing Desk Converter

Retail Price: $299.99

When life gets busy, keep things Symple. Furniture and accents designed with function in mind leave you free to focus on the more important things. Straightforward, versatile, and made for real life, Symple Stuff provides everyday solutions while sticking to a budget that's accessible for all.

Bowman Adjustable Standing Desk Converter

Retail Price: $328.99

This new Bowman Height Adjustable Monitor Sit to Stand Corner Standing Desk, designed to make your work experience more comfortable and ergonomic. The one touch sit and stand function allows for simple and effortless height adjustment to make sure you aren't trapped in one position throughout the day.

Symple Stuff Adjustable Standing Desk Converter

Retail Price: $269.99

The Height Adjustable Standing Desk provides an easy way to transition between sitting and standing throughout the workday. A spacious desk that offers a deep work surface, a wide keyboard and instant tablet integration.

Vivo Adjustable Standing Desk Converter

Retail Price: $239.99

A new adjustable standing workstation from VIVO. Find that much needed healthy balance of sitting and standing throughout the long work day. VIVOur's Height Adjustable Standing Desk that changes height in seconds by using the innovative height lock mechanism, activated by pressure handles on each side of the stand.