Adjustable Standing Desks – otherwise known as Sit and Stand desks – are making a big impact on the bottom line… pun intended. Not only are they being shown to improve your health, fitness, and morale, but they can also help to improve productivity. As a small business owner or home office worker, these small things can make a big impact.
Please note that Art & Home has an affiliate relationship with some of the merchants listed below and we may receive a small referral fee – at no cost to you – for any purchases that you make utilizing the links provided. We use those funds to continue building Art & Home's unique collection of home decor articles and inspiration. And, you know, to buy stuff.
Anyone who spends a lot of time in front of a computer, whether that be for a company or their own business, knows what a toll sitting in the same position can take on your body. Adjustable standing desks let you switch between a seated position and a standing position quickly and easily throughout the day to improve blood flow.
Height adjustable desks have become increasingly popular over the last few years. With that popularity comes an increased variety in sit and stand desks, both when it comes to cost and design style.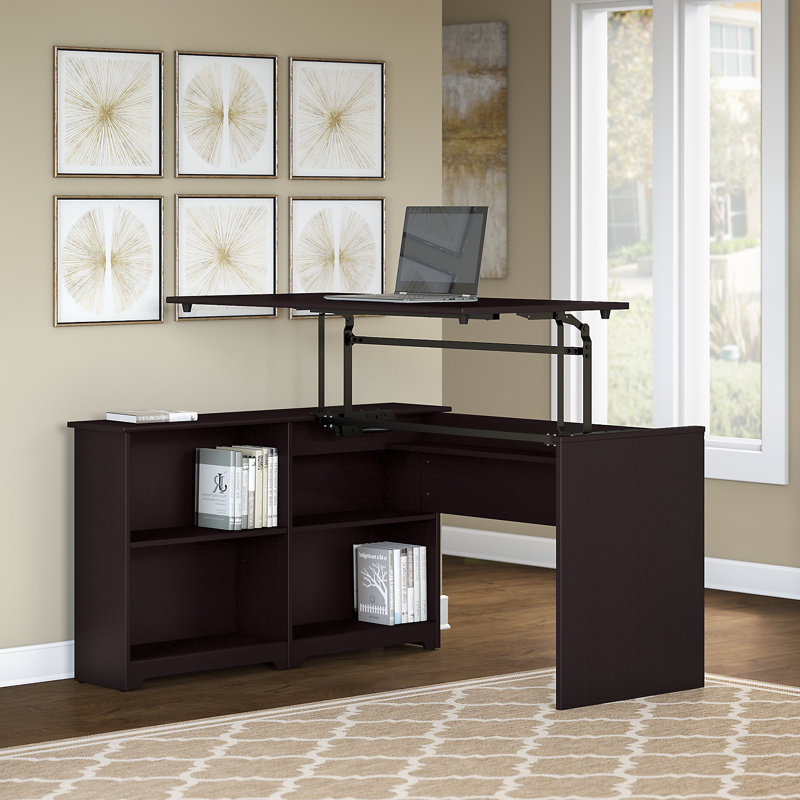 You may have heard people refer to sitting as "the new smoking." More and more research says that a sedentary lifestyle including sitting for several hours a day is linked to a host of health problems, including weight gain, cardiovascular issues, muscle degeneration, osteoporosis, and even diabetes. With a height-adjustable desk, you have the freedom to stand and sit at intervals during your workday and make a positive change for your health. You may even find yourself more alert at work when you stand and increase blood flow and circulation.
In many ways, those who work in an office – even if it's a home office – have become a stationery workforce. Especially when dealing with anything online, computer or marketing related, most of our job is done using a desk and a computer. But spending too much time sitting at a desk can have significant detrimental effects on your health, wellness, and productivity.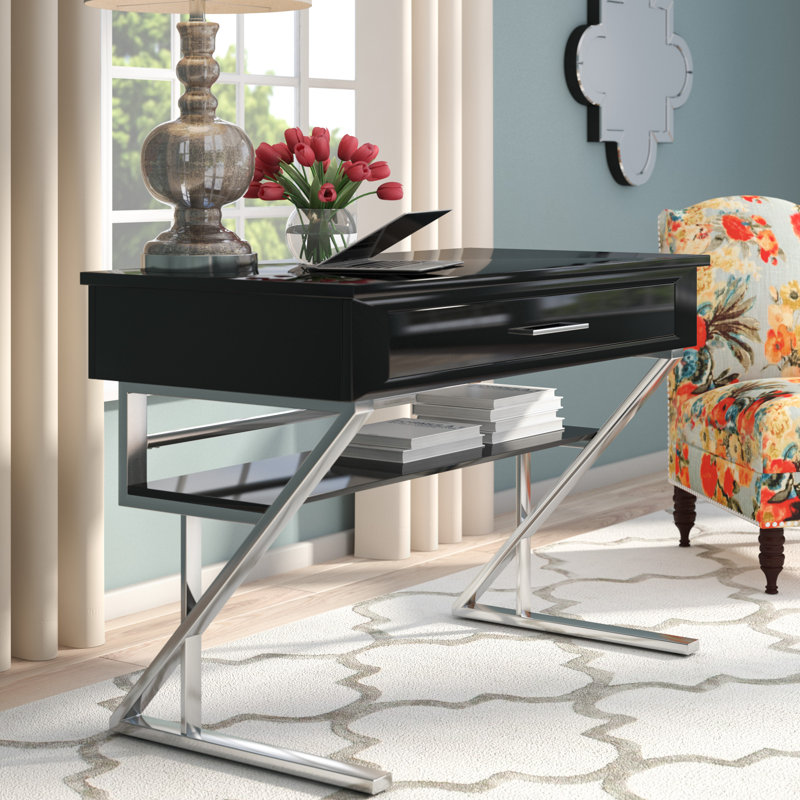 More and more studies are showing that – whenever possible – desk workers should get off their behinds, stand up, and take movement breaks. But it's not necessarily easy to put away that current project and just walk away, and traditional desks are not created in a way that makes simple movement breaks easy to achieve. One solution that is gaining popularly combines the best of both worlds through the use of Sit & Stand desks.
Sit & Stand Desks Aren't Just for Big Companies
Sit & Stand desks are adjustable so that you can use the workstation while seated, or you can "lift" the entire desktop up so that you can continue working while in a standing position. They can either be purchased as complete units (full sit & stand desk/workstations) or as add-ons to your current configuration (adjustable desk risers that you place on top of your current desk).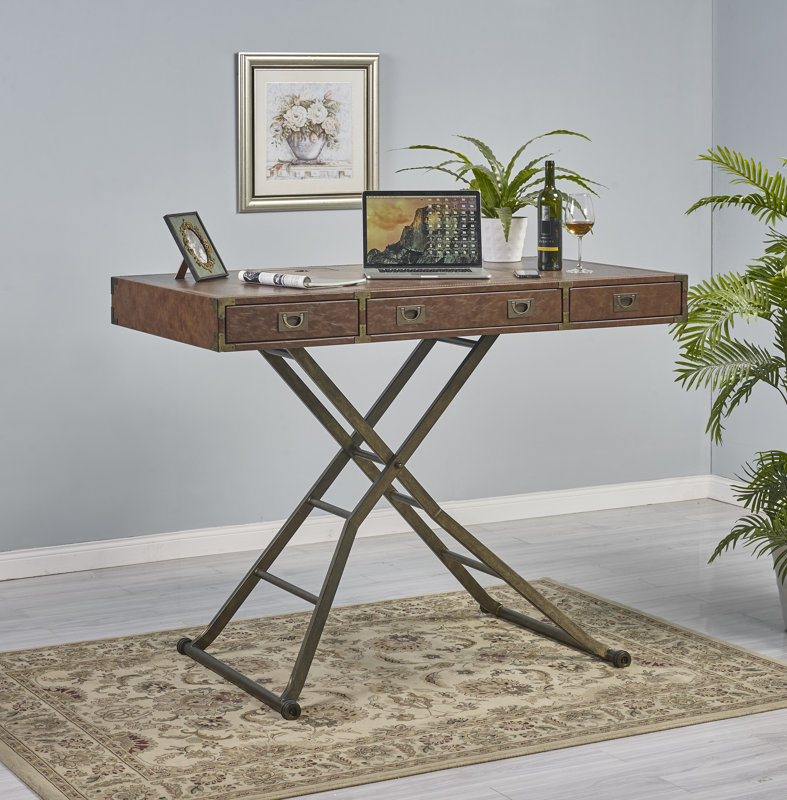 Sit & Stand desks have been shown to have the following positive benefits:
S

tanding burns 50 more calories per hour than sitting

Studies have shown that the average American could increase their life expectancy 2 years simply by cutting the standard six hours of sitting time in half
Physical activity, including standing, helps reduce the risk of certain types of cancer compared to long periods remaining seated
The simple act of standing can improve your poster & core strength
Take your office space to the next level, literally. Check out our promotional partner, WayFair.com, for some great options when it comes to Sit & Stand desks.
Here are a few of our favorite standing desks from the fine folks at Wayfair.com
---
---
---
---
---
---
---
---
---
---
See More All-in-One Sit & Stand Desk Options >>
Many experts believe that sitting for extended periods of time can have adverse health effects. By standing at a desk, you are able to stretch the muscles in your legs and back as well as engage those core muscles all while getting some extra movement throughout the day. Standing desks also help increase energy levels which allows you to be more active during work hours with less fatigue. There is no reason not to try out a standing desk if they really do improve these areas!
Adding movement throughout the day with adjustable standing desks has been shown to boost energy levels while also reducing stress making for more productive work hours.
Are Sit & Stand Desks Hard to Get Used To?
Not necessarily! While some people may need a few days to adjust, others can do it right away. Even if it does take some time to adjust, but the productivity gains are well worth it.
The hardest thing to get used to with a standing desk is to remind yourself to stand. Having the desk itself doesn't do much good if you keep it in the lowered position all the time. It's like that treadmill that sits in the corner of the bedroom and acts as a backup clothes rack.
If you really want to experience the physical and mental health benefits of a standing desk, you have to – you know – stand up. 🙂