If you – like many others – have found yourself working from home, here are some home office ideas to help you maintain that critical work-life balance.
Working remotely has reached a new height – we are going through a remote revolution, where companies have been forced to give their employees the possibility of working from home. And no, we don't mean working from a beach in Thailand or a poolside gazebo in Hawaii.
These are the days when remote work means working from your home office. It may not be as exciting as the other option, and it might seriously interfere with your considered work-life balance. You might be finding that you don't have a balance anymore, it's more like your work and your life are like particles of light that have been sucked in by a black hole – doomed to spend an infinite amount of time in front of the computer, getting distracted by the smallest things while the clock ticks away the normal working hours, and everything you do lasts an eternity.
We decided to write about some of the trends that are emerging and changing the world around us. There are some good ideas out there and some crazy ones – and there are trends in the work-life and remote work scene that everyone should be aware of.
First, if you are working remotely, you should consider yourself incredibly lucky. There are a lot of people that simply do not have that option, and they include some of the most important jobs that keep our society going.
Change Your Work-Life Surroundings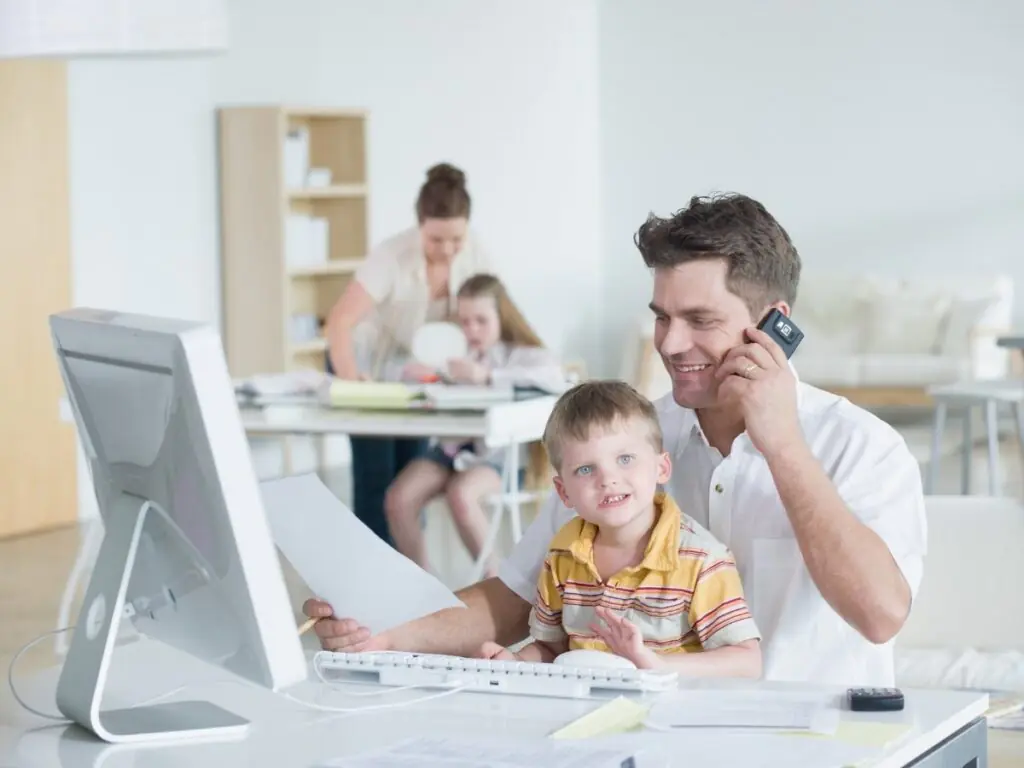 This is a great trend, and a lot of real estate markets have already picked up on it. We think it might just keep going. For some people, like workers at tech companies, accountants, or insurance agents, remote work might be "just the way it is" now. A lot of them have chosen to relocate altogether, instead of paying for expensive rent in cities that they don't have to live in. This is especially true for people who live in expensive areas such as Toronto, the San Francisco Bay Area, or New York.
If those workers are moving, it's often within driving distance, but further than they would have otherwise dared to journey. Their destinations are often secluded areas with access to pristine wilderness (a lot of tech workers are making their way to Lake Tahoe and snatching up housing) or the beautiful beaches of Hilton Head Island (see it here: https://www.thepattisallgroup.com/) that although in South Carolina are a rock's throw away from the busy streets of Savannah. It is perfect if you only want to be close enough for one weekly meeting or monthly co-worker get-togethers.
Either way, it might be a good idea to make being stuck at home worth your while. Cheaper rent, lower mortgage, and incredible views. Things to watch out for if you are contemplating a change of work/life scene:
Taxes – your taxes might not be the same if you move
Insurance – a lot of work insurance options depend on where you live
Home Office Design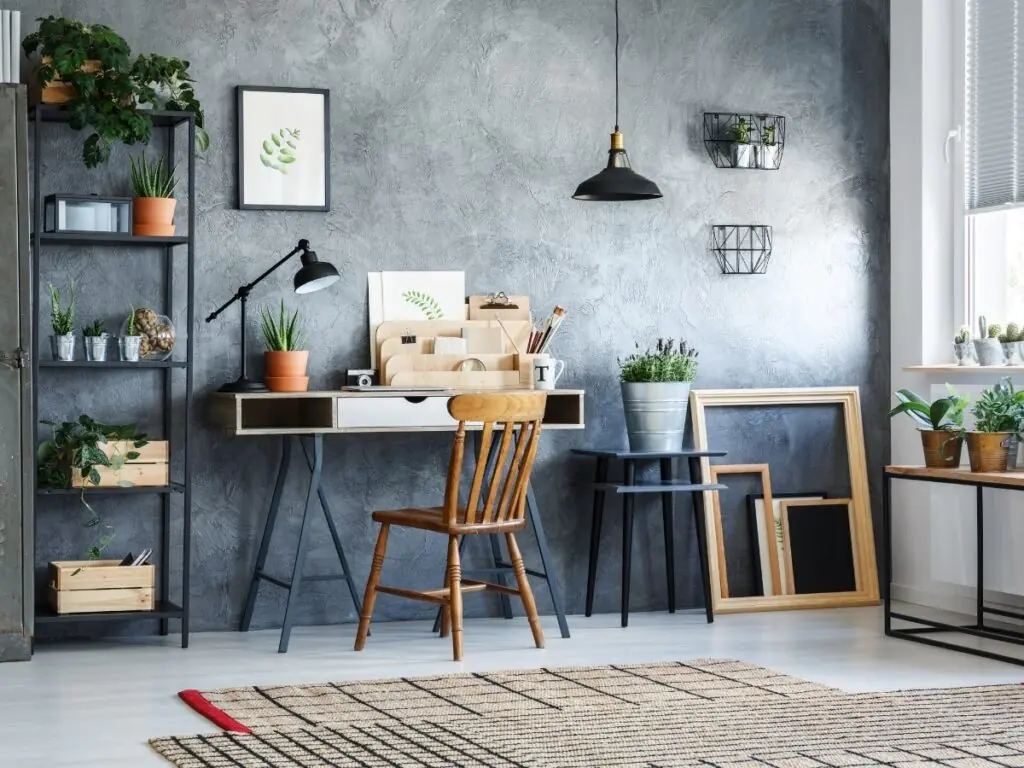 Another way of keeping sane when working from home if you can't quite afford a complete change of scenery is office design. And we get it – sometimes you are just happy where you are. You have friends, your kids have their friends and activities, not to mention school (even if it's remote for now, no one knows how it will look like in a year or so.)
First, let's write about a perfect home office -it is best if you can set aside a completely separate room to serve as your home office. If that is possible, you can then begin the hard task of separation. Your office should be work only. Stepping into your home office should be like stepping into a different space & time.
Space & time that is all about productivity, a celebration of your achievements, and getting your brain revved up for the day ahead. Things that you should take charge of first are:
Lighting – LED lighting can give an awake day-time atmosphere, even in a basement office.
Break nook – or a coffee area – since you have a space dedicated to an office, make sure that space has a room that you can dedicate to taking breaks.
Clean Minimalism – make sure your home office is not where all the clutter goes to hide. And if it was, get rid of it! There is nothing worse than working amidst laundry and old Christmas decorations!
Now You See Me Now You Don't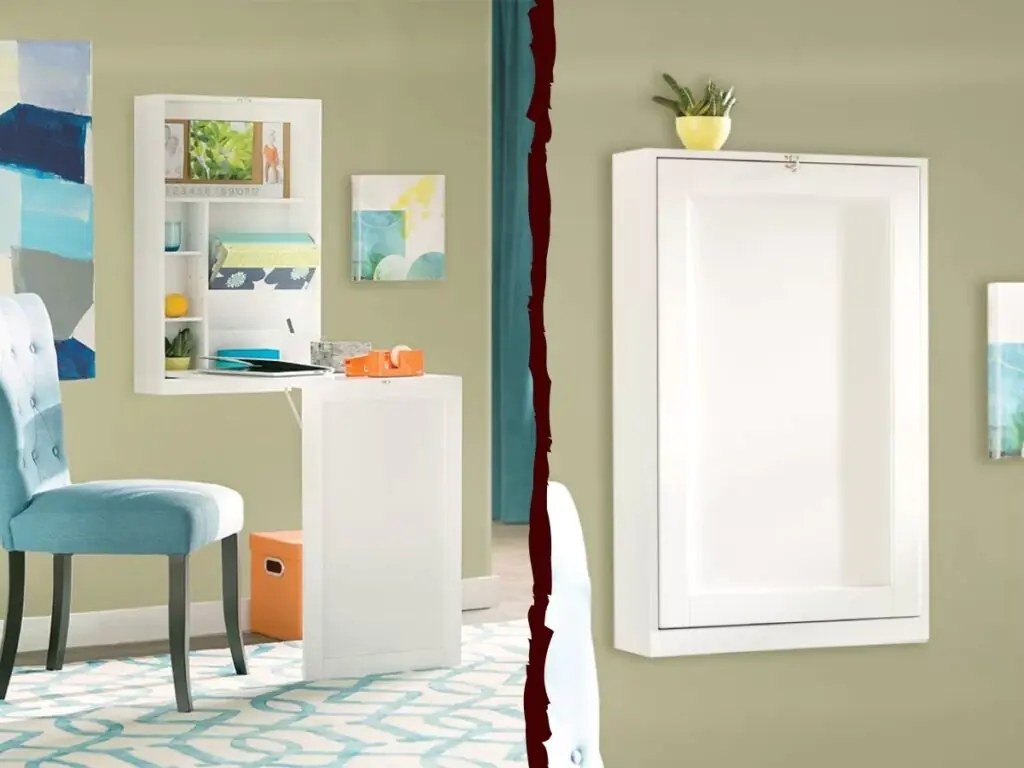 If you're not lucky enough to have an "office room" all to yourself, then you should try to separate your work and living space as much as possible. Some of the more creative ways to do this involve hiding your workstation when you are not working.
It's recommended that you have a clear set time for work and for home life – if you don't stick to it, your home/work balance will careen off the track and into the world of sleepless nights as well as confused dinners where you sit there with one hand on the fork and one hand on the keyboard.
It doesn't have to be that way! A great way of "closing" your workspace off is to literally have your desk be a collapsible tabletop that can be folded into the wall, with your laptop, screens, and any work paraphernalia safely closed inside.
Another great option for this would be an old-fashioned writing desk that folds into itself or closing completely. Maybe this is a tough solution, but when we clock out – we check out.
I have also found it helpful to set a "post-work" routine, such as exercising or doing housework. These activities create a physical and mental break between your time in the office and your time to relax at home. You can think of them as a productive commute.
Creating a Home Office That Works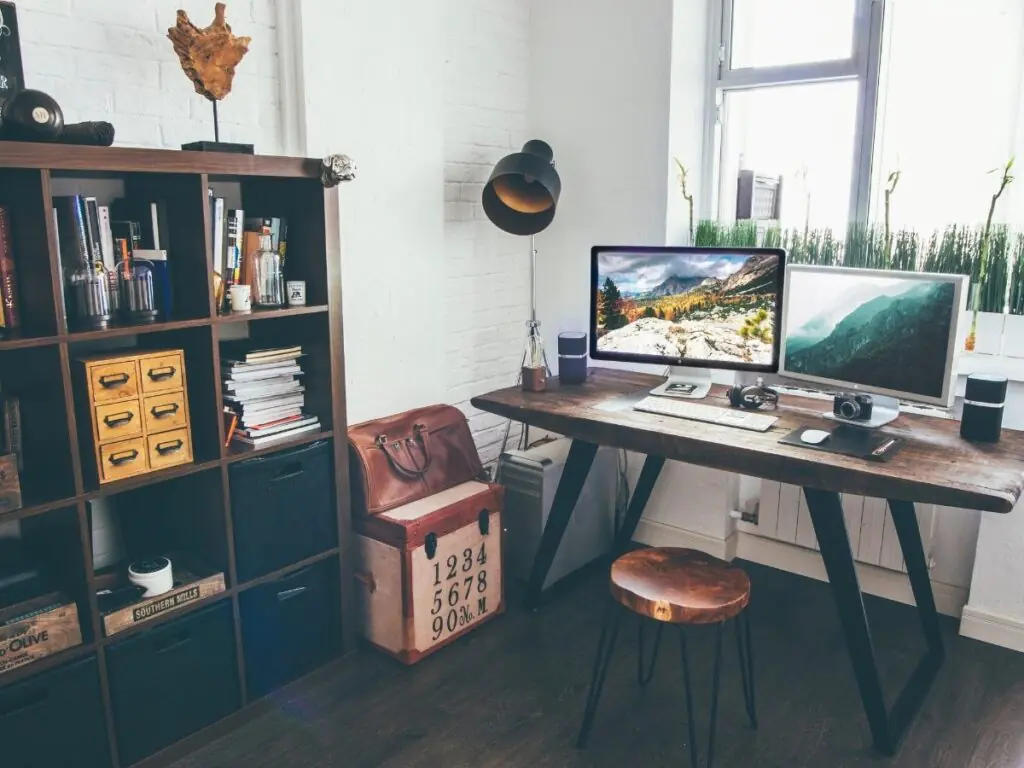 As you can see – the separation of home life and work can be very challenging. Especially when you are around work and work is around you in very close quarters.
One of your solutions is to take it all where you enjoy living more than in the busy city or the stuffy suburbs. Another is to draw a thin red line between your work life and home life inside of your house.
Whatever you choose, we wish you luck, inspiration, and a lot of productivity!
Have any other home office design tips? Let us know in the comments below!