The United States is filled with homes that have been reported to be haunted. Some are more well-known than others, but all of them are intriguing to explore. To help you get your Halloween fix, this Haunted House tour features some of the spookiest places in the USA!
Do you believe in ghosts? If you do, you're going to love this spooktacular collection! If not, maybe this virtual tour of America's Most Haunted Houses (and other places) will help change your mind about what might be lurking around inside these buildings.
Either way, these spaces appear to be occupied by people who still haven't left even though their lives ended there long ago. Maybe one day we will find out why those spirits are stuck here on Earth, until then our fascination with ghost stories will still continue.
We've already shown our fascination with abandoned houses, but these creepy places take it to the next level. If you're brave enough, take a virtual tour of these haunted houses now and see what they're all about.
Myrtles Plantation – St. Francisville, Louisiana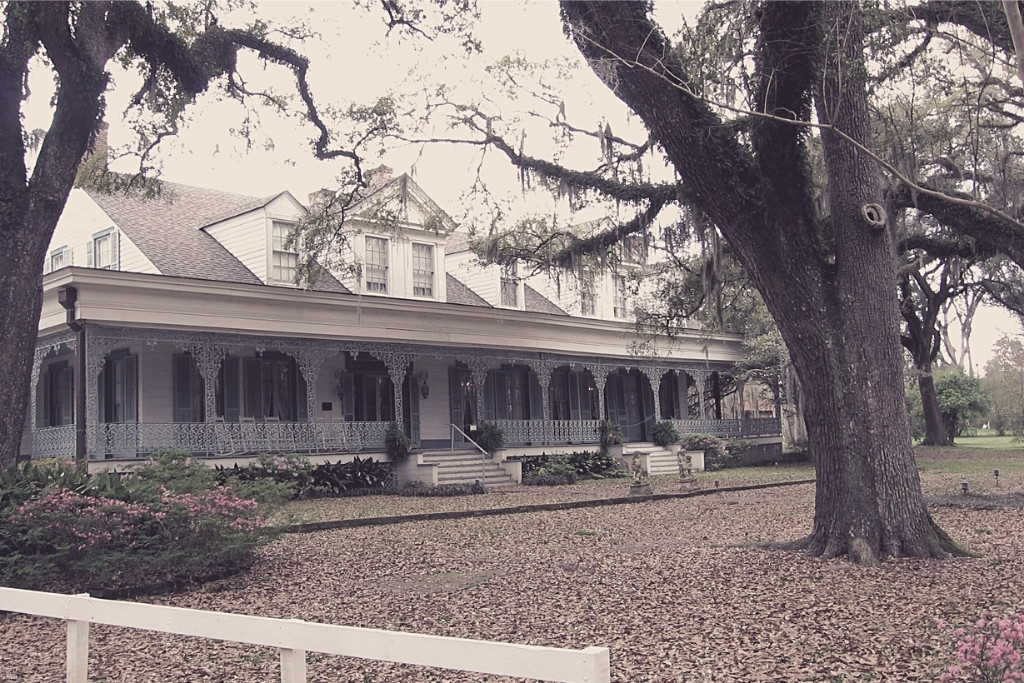 The Myrtles Plantation, located in St. Francisville, Louisiana is a historic plantation that was one of the first to be built on the banks of the Mississippi River and remains as beautiful today as it did then. The story goes that a young slave woman named Chloe poisoned her master's children because he didn't want her to have his child.
Legend says she now haunts the house with an indigo-colored dress covered in bloodstains from head to toe. When you visit this spooky place at night, guests can see visions of slaves hanging by their necks from trees around them and hear noises like footsteps and voices all over inside and outside the home.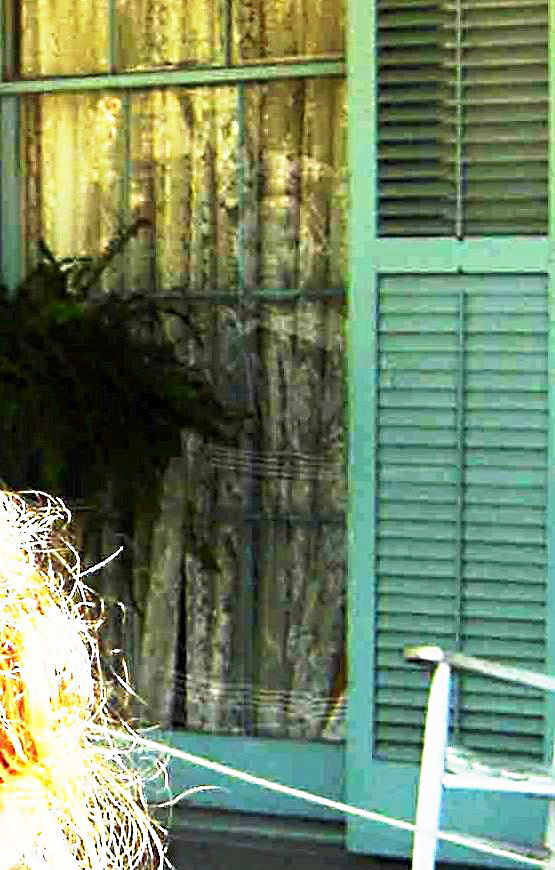 The photo above (image credit: Myrtles Plantation) is a close-up of a section of a picture taken of a teacher in front of The Myrtles Plantation. When the picture was looked at later, you can clearly see what appears to be the image of a young girl standing in the window.
Whaley House – San Diego, California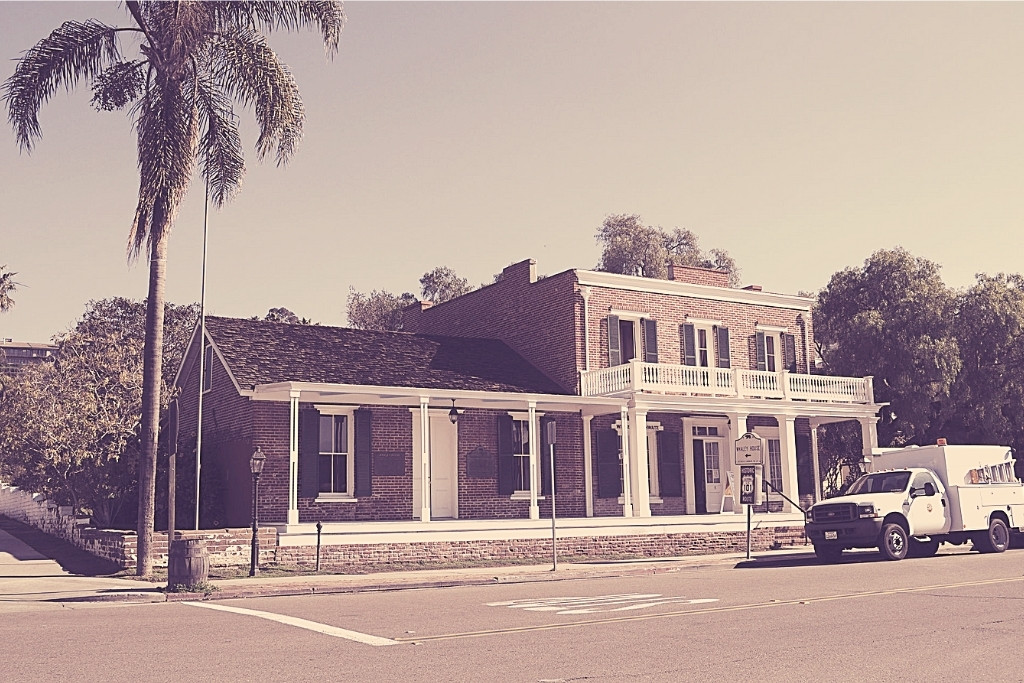 This large Victorian-style home dates back to 1857 and appears as if you're stepping into an era long past with its beautiful antiques surrounding visitors throughout each room; however, there have been multiple reports of strange events throughout this house. From unexplainable noises to the apparition of a man in black, this house is believed to be occupied by at least two different spirits.
Ghosts who are thought to reside here include Thomas Whaley and his wife Abigail, after whom the home was named; Marshal Newell, an attorney that died during its construction; and El Niño, a young Mexican laborer who was supposedly beaten to death by the Whaley's son.
For those who don't think the place looks quite creepy enough to be haunted, this is what the Whaley House looked like in the 1870s. Creepy enough for you now?
The most common is the sound of heavy footsteps walking up and down the stairs when there's nobody around, items moving on their own in rooms where no one was sitting or standing at that moment, and apparitions appearing out of thin air!
The house has a haunted reputation that dates back to the 19th century, largely due to its location on San Diego's former execution grounds. Reports of hauntings are reported worldwide thanks to countless books and TV shows who cover its fame throughout history as well! Visitors tour this museum in hopes of seeing something supernatural. Even the Whaley House Museum historian has spotted some spooky apparitions – more than once!
House of Death – New York City, NY
This famous brownstone, just off of Fifth Avenue, is reportedly terrorized by a whopping 22 ghosts, including beloved author Mark Twain. However, the story that people gravitate to is that of a 6-year-old girl who was beaten to death by her own father. Her ghost is said to roam the halls and if you listen closely, you may be able to hear her at play.
But the first sighting of it occurred sometime in the 1930s when a resident saw the spirit of Samuel Clemens staring out their window. As he approached, this ghost turned to him and said "My name is Clemens, and I has a problem here I gotta settle" before disappearing once again without telling anyone what his problem was or how they could help resolve things. It remains a mystery to this day!
The Bullock Hotel – Deadwood, South Dakota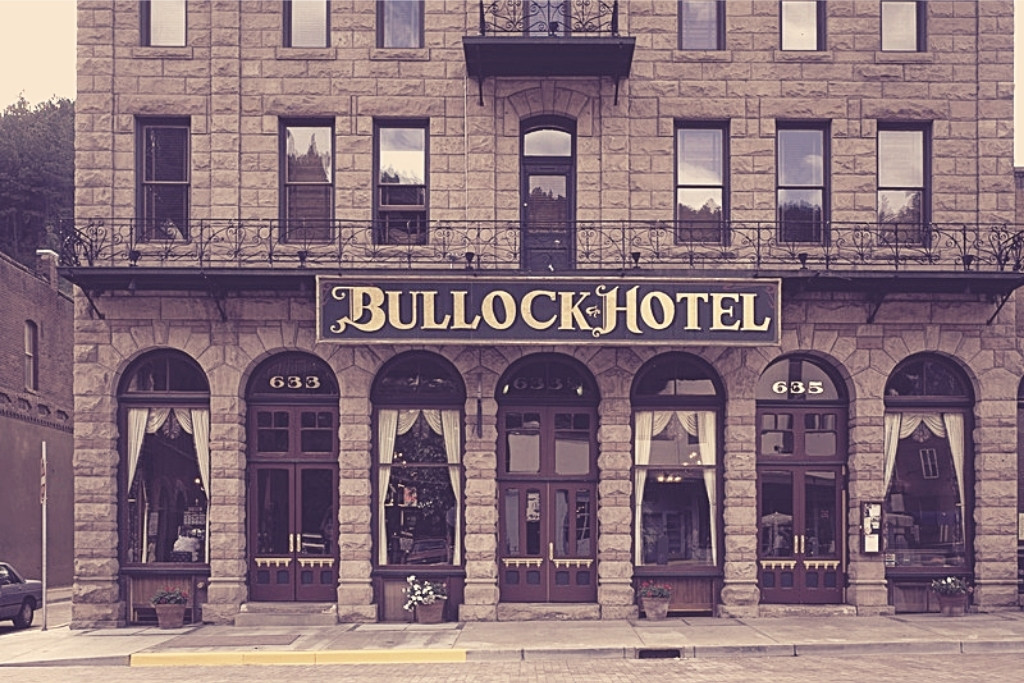 This hotel has been deemed the most haunted in all of America and was built during a time when it served as one of the top spots to visit and stay at while exploring Deadwood. Unfortunately, this grand old building is said to be occupied by three different spirits: a previous owner who was shot and killed by a man he had sold the building to, a hotel maid feeling heartbroken after her lover left town and an opera singer who was murdered in one of its rooms.
Guests have seen the figure of Bullock in mirrors and walking through his cellar. Some say they hear footsteps when no one else can be found as if he were right beside them at all times!
The hotel is haunted not just by sight and sound, but also by the smell of cigar smoke. Seth enjoyed his cigars from time to time and you can sometimes catch a whiff when he does, even years after his passing!
The Bullock Hotel may have more than its share ghosts: some say paranormal activity has been happening here for decades now including sights ghostly apparition sightings.
Recently, a guest complained about their room being dirty and filled with stale cigar odors, but when the cleaning crew inspected the room, they found the room to be spotless and odor-free.
Virginia Hotel – Casper, Wyoming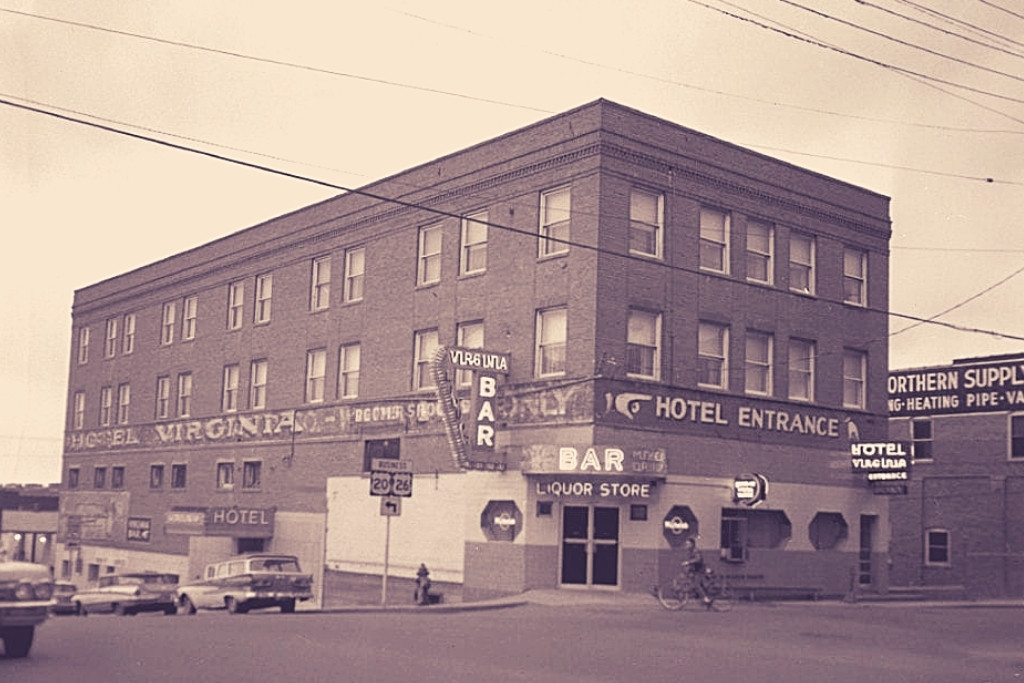 This historic hotel is located on 25th Street across from Casper College but has been said to be haunted since its opening. Really, one should have known better than to name a city after the most famous ghost in the world, it's like they were asking to be haunted! (Just kidding, this city far predates The Friendly Ghost).
It was first opened as an apartment building, but quickly gained popularity among locals due to its large ballroom and pool hall located on the third floor where many social events were held. Unfortunately, back in 1918, a fire broke out which killed several guests. It is believed that their spirits still remain within the hotel today.
One woman is said to be seen pacing through hallways with a baby in her arms, another spirit has been spotted wandering the halls and stairs of the building, while yet another is known for playing music throughout its rooms. It's also believed that a ghostly figure haunts this hotel because his motorbike was hit by a car in front of the hotel and he was killed.
House of Seven Gables – Salem, Massachusetts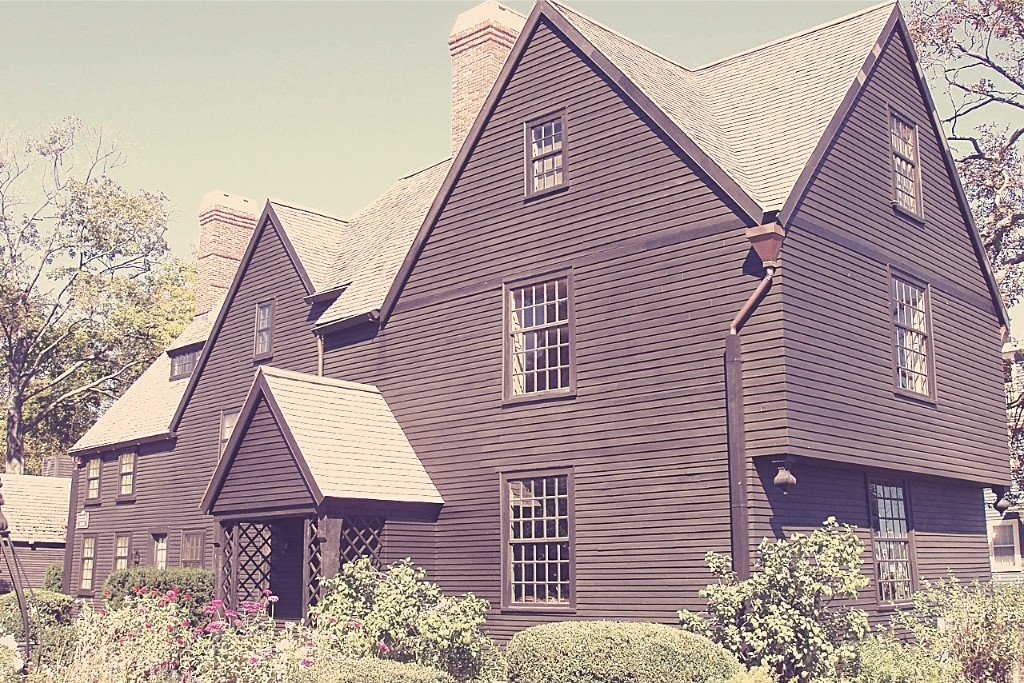 Salem definitely holds its own with some seriously haunted places and the House of Seven Gables is one. The history behind this building dates back to 1667 and it's still standing today as a museum where tours take place each and every day. However, if you dare to stop by after dark be prepared to hear music that seems to come out of nowhere!
There have also been reports of people hearing footsteps running down the stairs when nobody was there or even screams coming from inside as well… sounds like something spooky might be going on in those hallways at night!
Brown Hotel – Louisville, Kentucky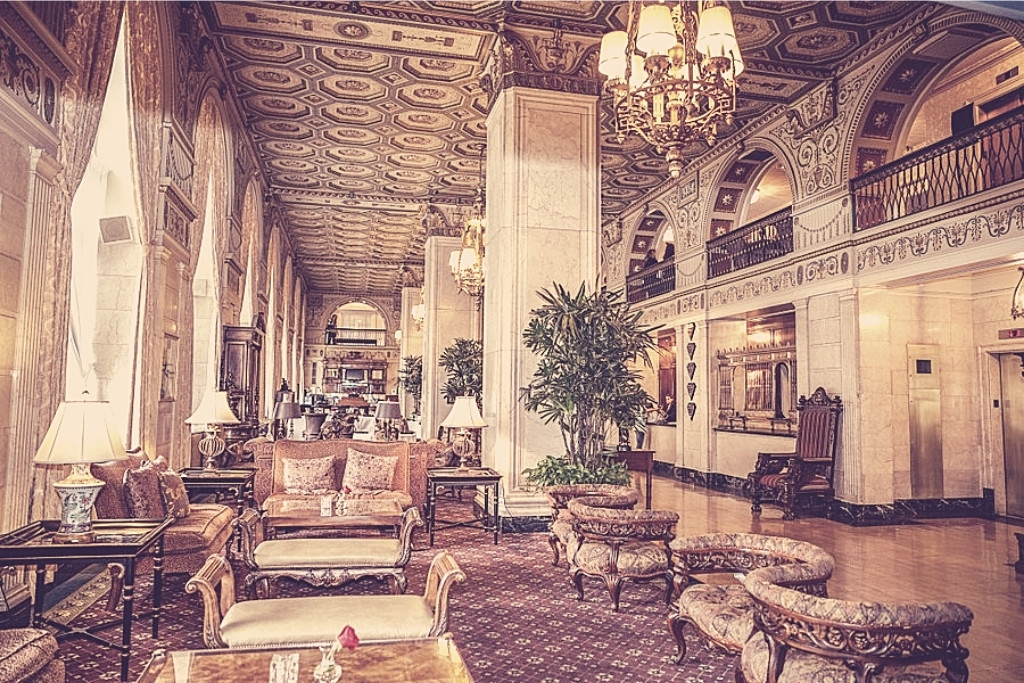 The Brown Hotel in Louisville Kentucky is widely believed to be haunted by – among others – a little girl named Mary who has been spotted on multiple occasions running around the hallways giggling with her dollies or sitting at one of the tables eating ice cream.
The story goes that Mary was having an afternoon tea party when someone came into the restaurant asking where her parents were. Shortly after, Mary vanished without a trace. It's said that after this experience people began seeing many other unexplained things happening such as items moving across rooms on their own, lights flickering off and on without cause, sounds of a child's laughter in the hallways at night as well as her sitting or standing next to you.
Joshua Ward House – Salem, MA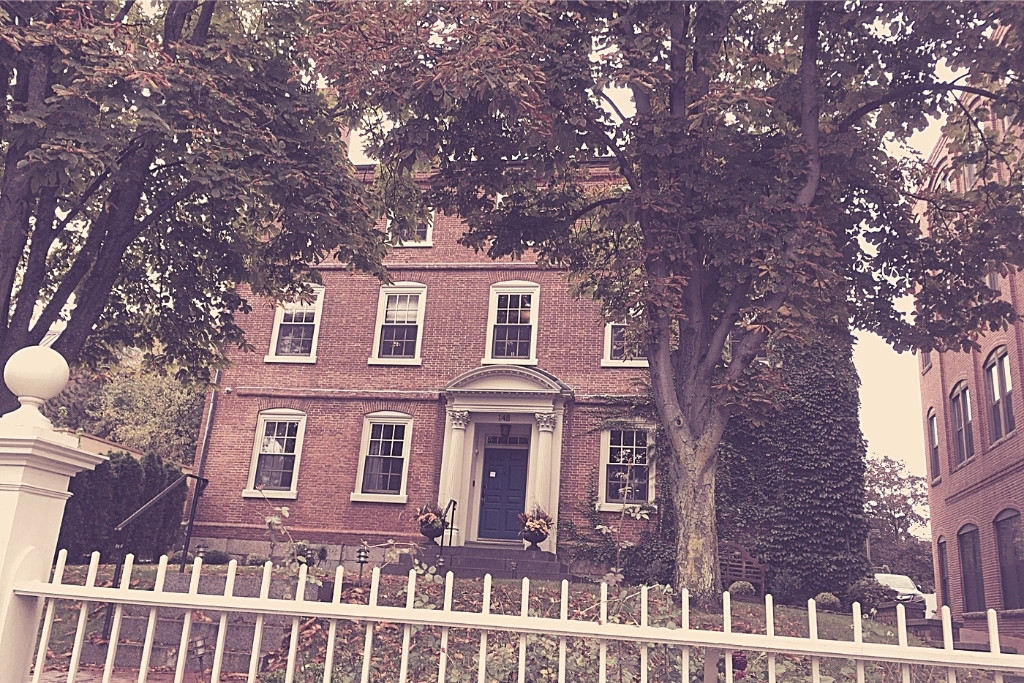 Image Source: Salem Witch Museum
This old colonial home has been around since 1784 and is located in the heart of Salem, Massachusetts. While this house was originally built on land that's said to be haunted by a witch who had been hung during the time of the Salem Witch Trials; it's also rumored to have ghost sightings from soldiers coming back from World War I!
Adding to the supernatural mystery, this home was purchased in 1981 by a realty company that wanted it as their satellite office. During an employee Christmas party, Dale Lewinksy took a bunch of polaroids around the house, setting them aside to review later. When he reviewed the pictures, one photo (image credit FrightFind) – which was supposed to be of an empty hallway – showed the blurry image of a strange woman dressed completely in black!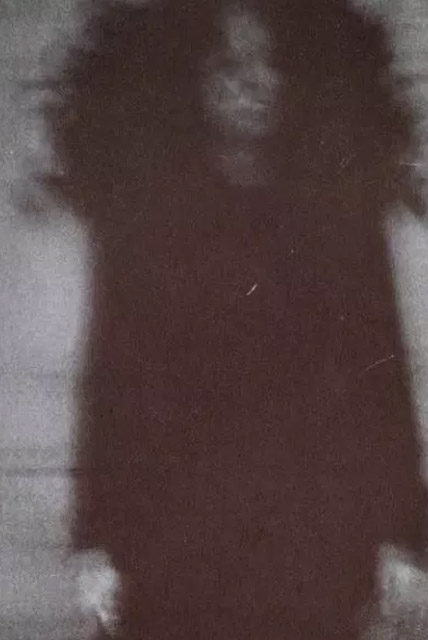 There are some pretty creepy stories about what could possibly be going on here like people seeing strange lights moving throughout rooms or shadows walking across hallways when no one else is there. Other reports include witnesses to claim to have been strangled by an unseen par of hangs, and candle wax being found in rooms without candles. What makes this even creepier? All these accounts were reported while security guards were watching over everything via surveillance cameras which means something paranormal really might be happening at Joshua Ward House!
Driskill Hotel – Austin, Texas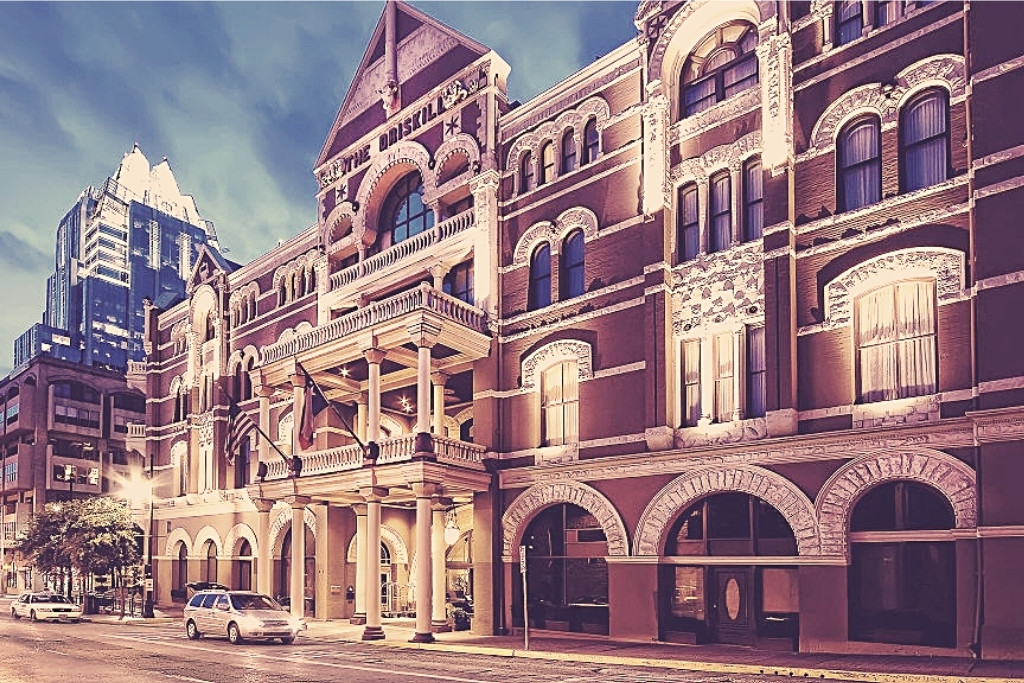 The Driskill Hotel is located right in the heart of Austin Texas where much luxury was on display during its creation back in 1886. The hotel shows visitors how much pride they take in their establishment by offering ghost tours to help show what it would have been like living here over a century ago!
Visitors can hear stories about people who worked there such as Neill Graham who fell from one of his balconies down towards Congress Avenue while he was intoxicated; however, witnesses say that before hitting the ground someone caught him just moments before impact causing them both to vanish into thin air never to be seen again!
Other stories that are told about the hotel include a little girl who was playing on one of the staircases when she fell down causing her to die from severe injuries, and another is an elderly woman who has been seen walking through rooms after hours looking for her husband. It's believed that both of these spirits are haunting their former home in hopes to find others they once knew or be joined by them in death.
Farnsworth House Inn – Gettysburg, PA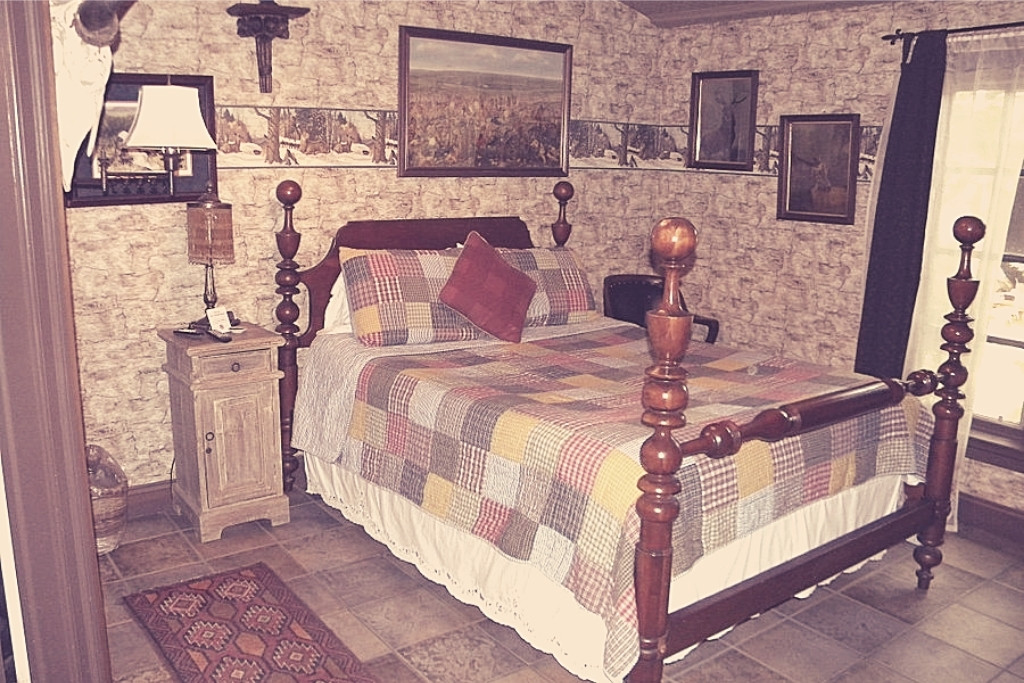 The Haunted Farnsworth House Inn is located in Gettysburg Pennsylvania which was the site of one of the deadliest battles during The Civil War.
Even though this hotel is said to be haunted by one particular spirit it's believed that others are also roaming around its hallways, rooms, and other parts of the grounds making many visitors feel uneasy or scared while visiting here today!
It is said to be haunted by a woman who died after being struck by a stray artillery shell just outside of the house. But there are many stories including how one of the daughters died after falling downstairs.
There are reports that when you enter into this house it feels as if there's someone watching your every move, objects moving on their own throughout its rooms, and even lights turning off and on without anyone touching them!
Multiple people have reported seeing apparitions walk through walls or just appear out of thin air. Perhaps one of the most famous tellings is that of a couple who claim they were sleeping alone in what would've been a bridal room back in the day when they felt as if someone was standing right next to them. When they opened their eyes, they saw a woman dressed in old-fashioned clothing staring at them before she vanished into thin air!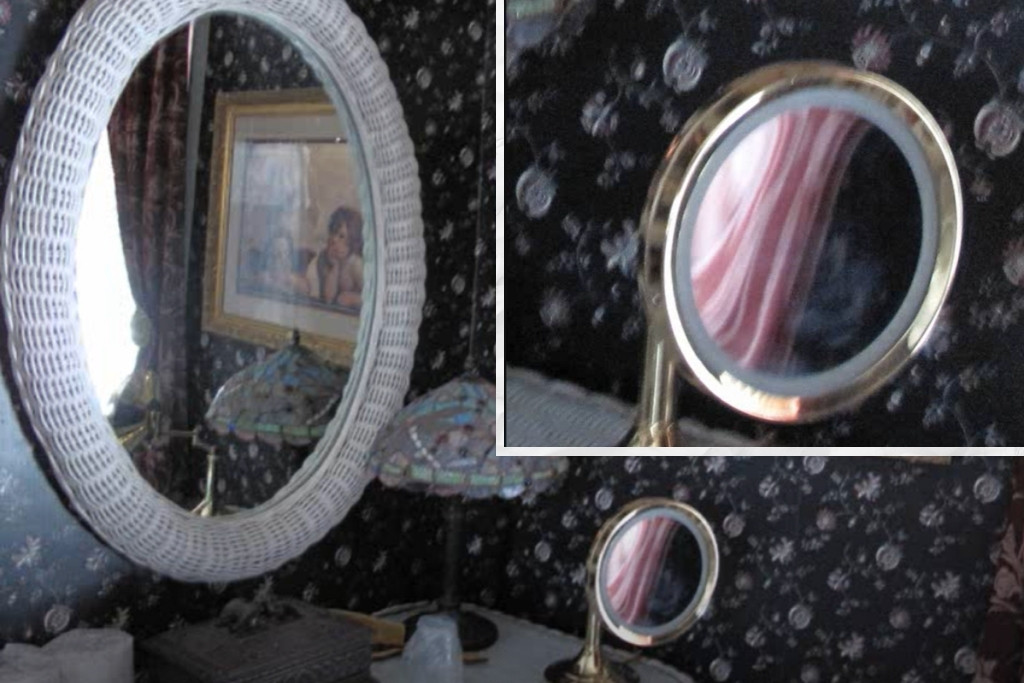 But perhaps the most famous ghostly resident at the Farnsworth Inn is that of a young boy named Jeremy, who was trampled to death by a horse-drawn carriage and is known to roam the halls of Farnsworth Inn, picking up guests' belongings and later returning them in exchange for toys. In this video, taken inside of one of the guest rooms, you can see a ghostly image of what might be Jeremy in the small mirror on the desk.
Haunted Snedeker House | Southington, CT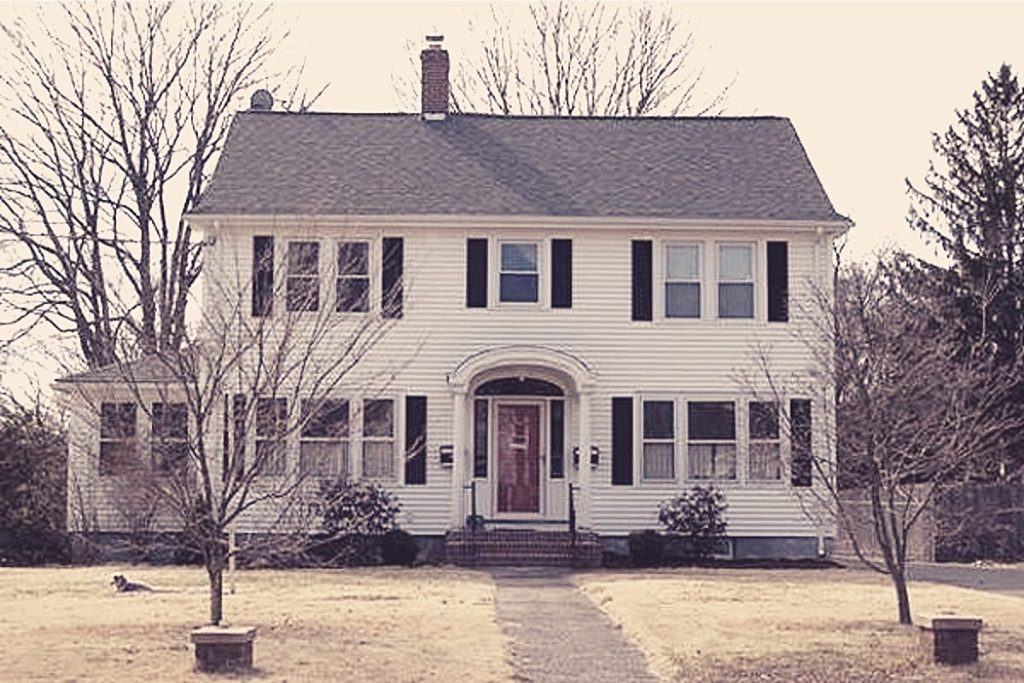 The Snedeker House is located in Southington Connecticut where it's believed that many of its spirits are from. Unbeknownst to the family who rented the house from 1986 – 1988, the property had served as a Funeral Home for several decades before being returned to residential use.
There have been reports over the years that this house has had people dying while others just disappearing without a trace making some believe there's something very sinister going on here!
However, much of the "story" behind this haunting has been debunked over the years and since the Snedekers moved out of the house many, many years ago, there have been no further reports of supernatural activity. But that didn't stop this famous haunting from becoming the basis of the popular supernatural thriller The Haunting in Connecticut.
Perhaps this was an exaggeration of the events, or perhaps the "exorcism" performed by Ed and Lorraine Warren was successful and the entities that were terrifying the Snedekers were removed from the home. Who knows??
Haunted Islander Resort – Key West, Florida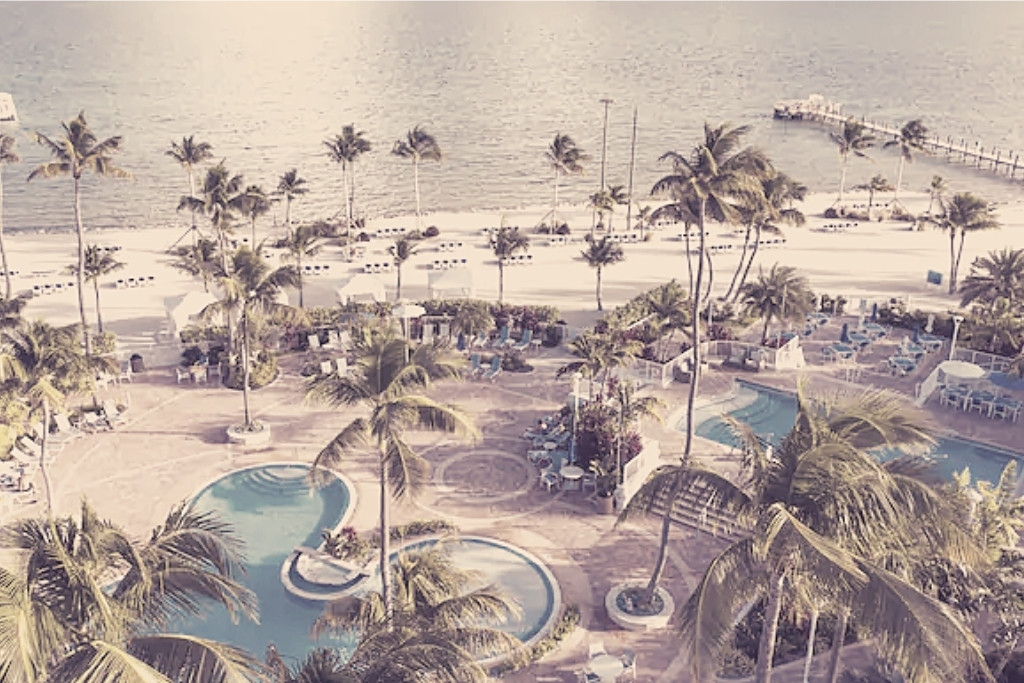 Image Source: Expedia
Part sun, part sand, part ghostly hauntings… the Islander Resort is located in Key West Florida and was once known as a place for sailors during its creation back in 1935. It has been reported to host many spirits roaming around its hallways, rooms, and other parts of the property, including a young girl who was playing in her room when she fell out of her window, landing on the rocks several stories below and killing her instantly.
There are also reports of hearing little children laughing and crying throughout the hallways, objects moving on their own such as chairs or even beds shaking while people are trying to sleep in them! Many people have reported seeing shadows or even figures sitting on chairs outside near the pool area only to disappear without a trace when they try and get closer!
There have also been reports of multiple entities here including a man standing at the foot of someone's bed only to disappear into thin air after they acknowledge him. Other guests report seeing this same man walking throughout the hallways of this resort.
Haunted Woodruff House – Augusta, GA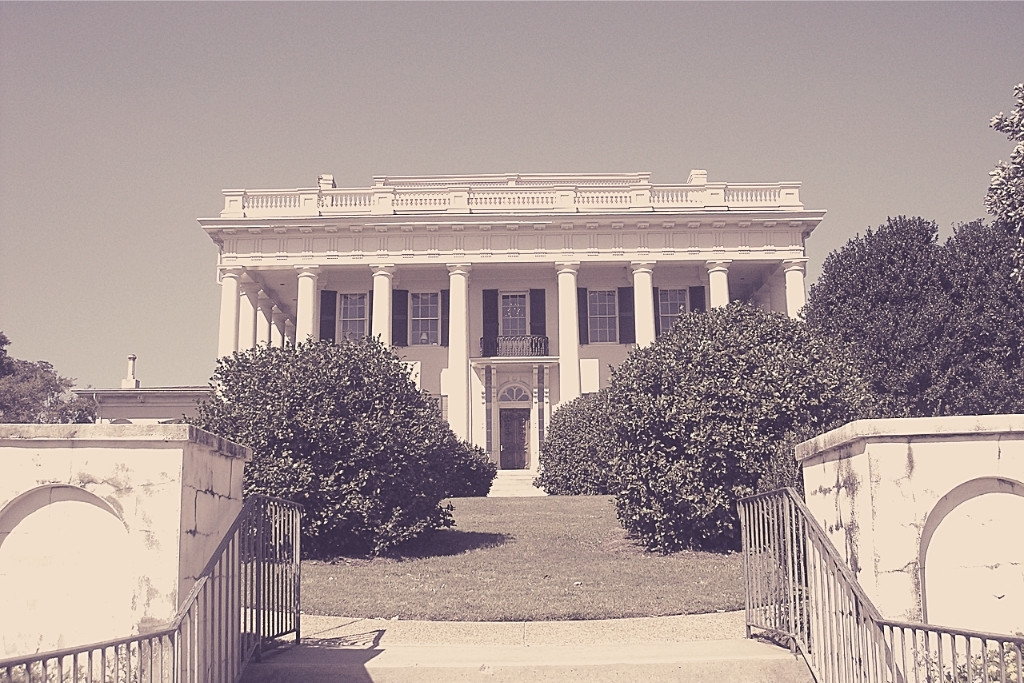 The Woodruff House is located in Augusta Georgia where it has been reported that some spirits are still roaming around looking for others who once lived here or never got along while living together.
Some believe one of the most haunted parts about this house would be its attic which has been claimed to have locked doors slammed shut all on their own, a creepy doll that moves from one side to the other without anyone touching it, and even an old rocking chair which has been seen gently swaying back and forth as if someone had just gotten up from it.
---
---
Villisca Axe Murder House – Villisca, Iowa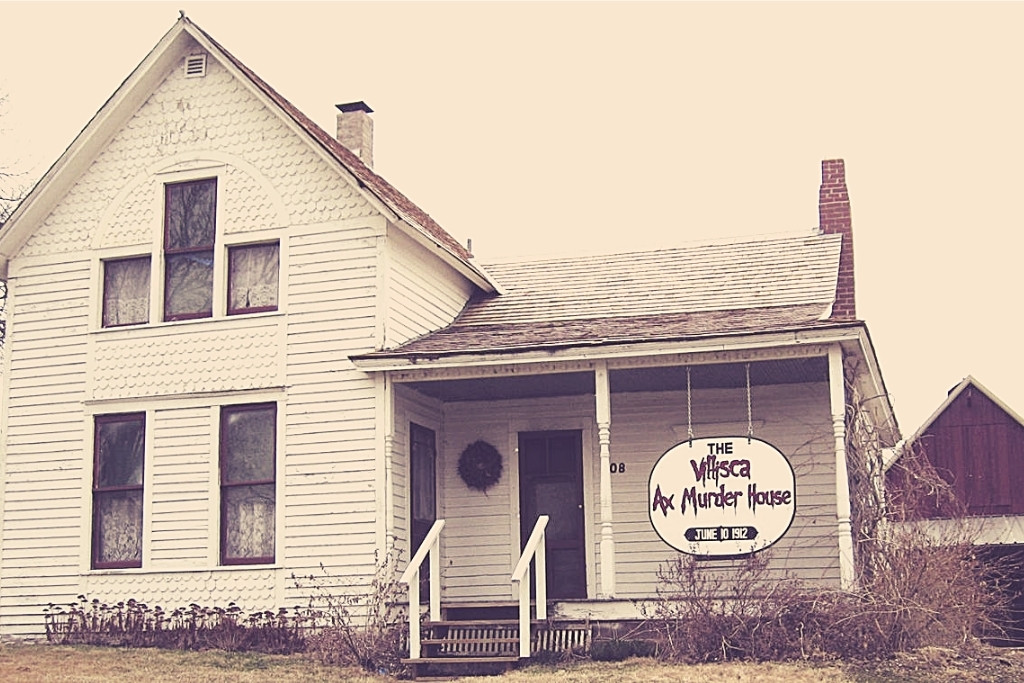 The Villisca Axe Murder House is located right outside of town where eight people were brutally killed inside one particular room using a hatchet or axe at around midnight on June 14th, 1912; however, no arrests have ever been made nor has anyone ever confessed to these crimes.
It's believed that the family who lived in the house during this time is still there haunting it today.
There have also been reports from visitors saying they hear strange noises when nobody else is inside like something walking across hardwood floors or knocking sounds on doors and windows at night, but no evidence has ever come forward supporting these claims so it's unclear if anything paranormal actually happens here!
Haunted Ferry Plantation House – Virginia Beach, VA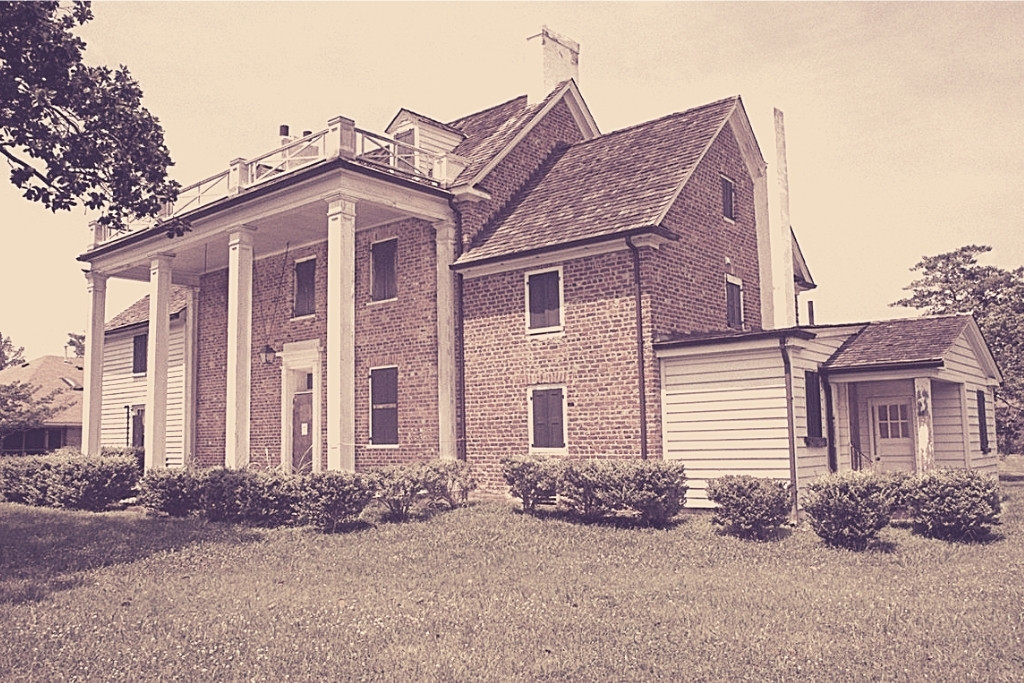 Image Source: The Virginia Pilot
The Ferry Plantation House is located in Virginia Beach, VA whose history goes all the way back to 1738 where it was used as a plantation home for many years. Many people have reported that they've seen ghostly apparitions or felt something spooky lurking around them including one who claims he saw an old woman peering out of the window while walking by this location at night.
Others say if you go up onto the second floor late at night you can hear footsteps running throughout its hallways which are believed to be from slaves who once worked on this property because their spirits may still be trapped inside even though slavery ended over 100 years ago!
Today, there are also said to be two ghosts haunting this place both dressed in Victorian clothing; one is believed to be the former owner of this plantation house and his wife who died together in a tragic carriage accident.
Amityville Horror House – Amityville, NY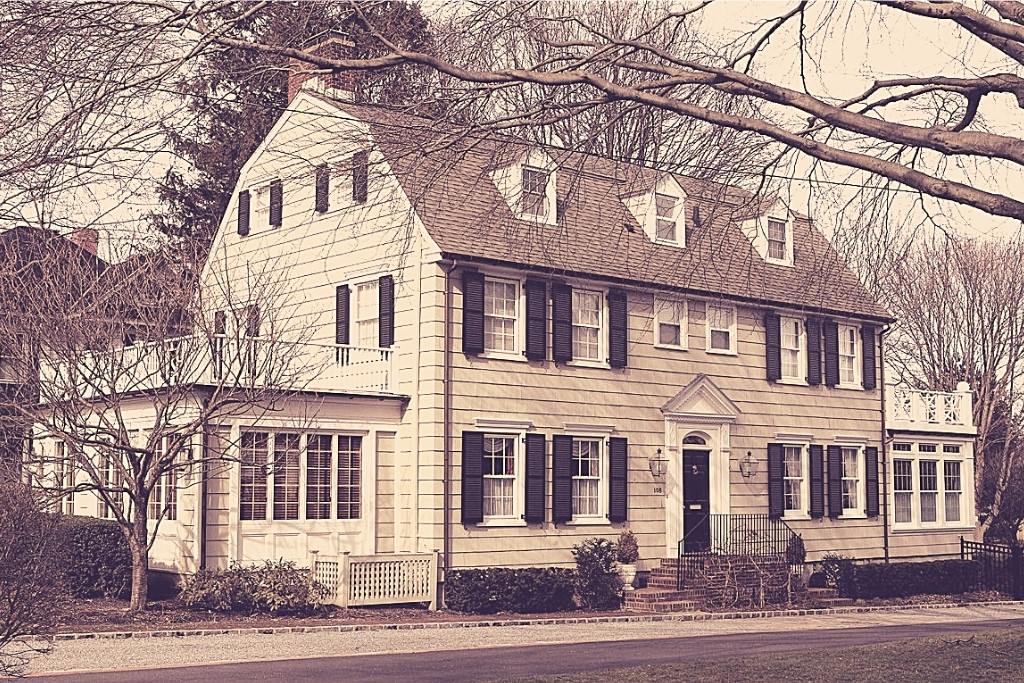 Image Source: New York Daily News
The most famous – and possibly the most disputed – haunted house in this country is the Amityville Horror House located on Long Island.
In 1974, the Lutz family moved into a home in Amityville where they experienced strange paranormal activities which were documented by famous author Jay Anson who wrote about their experiences and published them as a book titled The Amityville Horror.
While living here for only 28 days, Mr. And Mrs. Lutz even reported that cloven hoof-prints were discovered in the snow leading from a window to their family room where they had seen red eyes appearing at them through the glass.
Many people have since visited this location and reported seeing ghostly apparitions, hearing strange noises inside of its walls, smelling foul odors coming from no particular source, experiencing cold spots throughout certain areas, and even spotting a demon-like face in its windows!
The Sallie House – Atchison, Kansas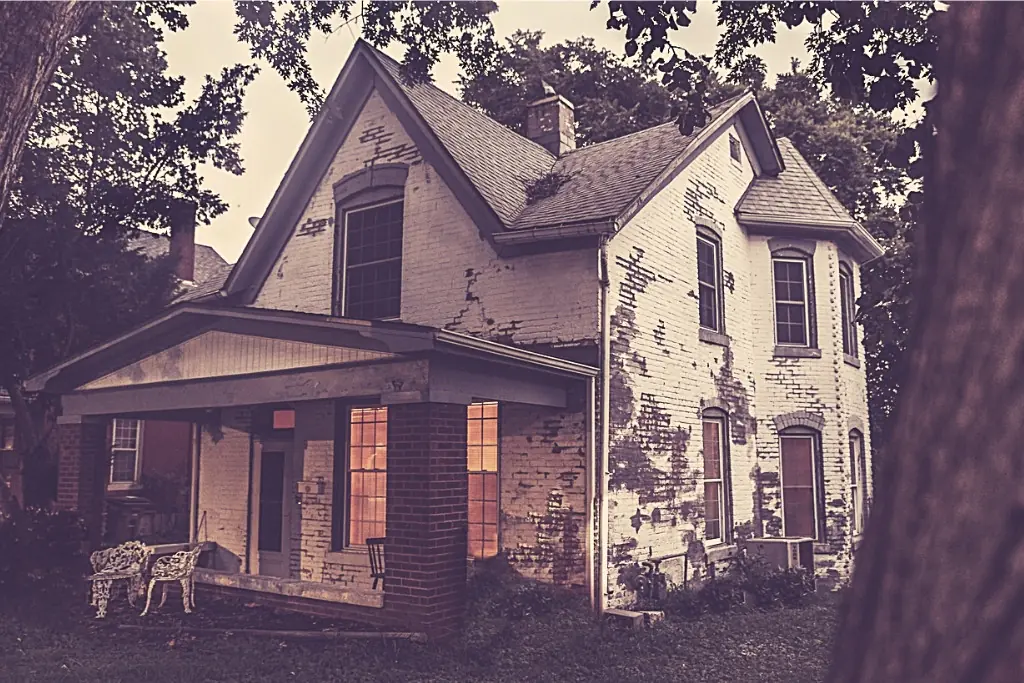 The Sallie House is an old Victorian home that was built in 1867 and has been said to be haunted by the ghost of a little girl named Sallie since 1990 when it opened up as a bed & breakfast.
Sallie is known for leaving behind handprints on the glass of pictures and has been seen around the house by both guests and employees alike.
It's believed that Sallie was a young girl who died of an illness when she lived in the home. People report hearing coughing coming from an empty area where nobody was present. Whatever the causes of the haunting may be, countless paranormal investigation teams continue to visit this home hoping to encounter more of the spirits that reside here.
When people would stay here, they'd find their belongings moved around or things disappearing for no reason.
The Lockwood Matthews Mansion – Norwalk, CT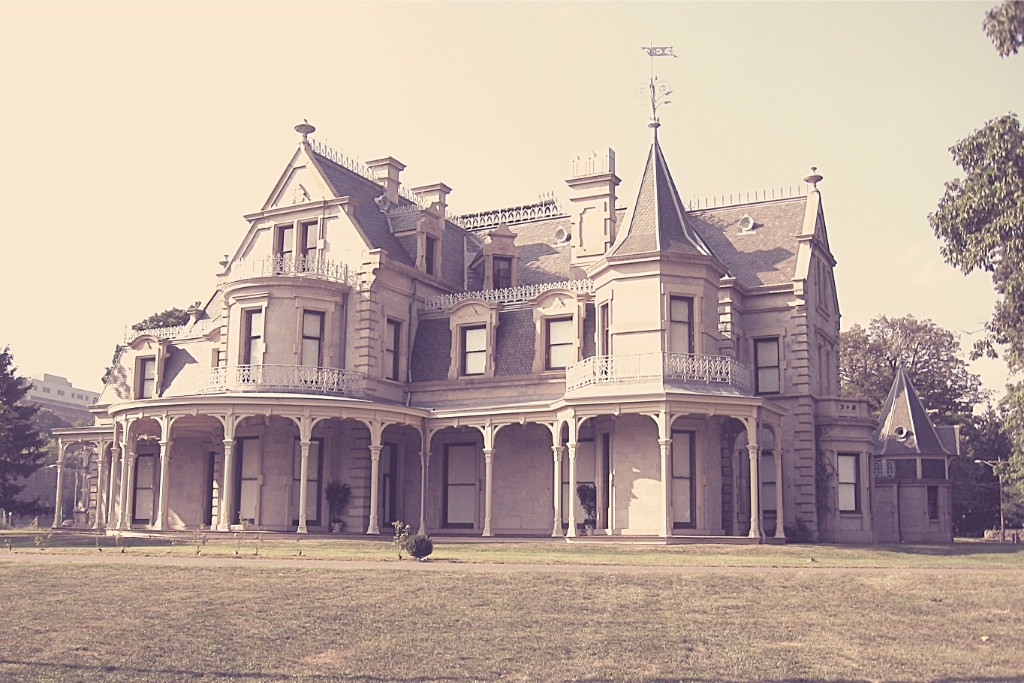 The Lockwood Matthews Mansion is an old Victorian structure that was completed in the 1860's. Owner, financier, and railroad tycoon Lockwood Matthews built it but only lived a year later after its completion when he died mysteriously at sea.
It's believed that Mr. Matthews was murdered by his wife who dumped his body overboard and got away with it because nobody had seen them together that day and the captain of the ship said he wasn't there either.
Shortly after her husband died, Mrs. Matthews remarried a man named George C Warner but this marriage didn't last long either because he died the following year.
This mansion is said to be haunted by Lockwood and George's ghosts…but it's also been reported that Mrs. Matthews' ghost has also been seen here along with a dog who was believed to have belonged to Mr. Warner during his time on Earth too!
LaLaurie Mansion – New Orleans, Louisiana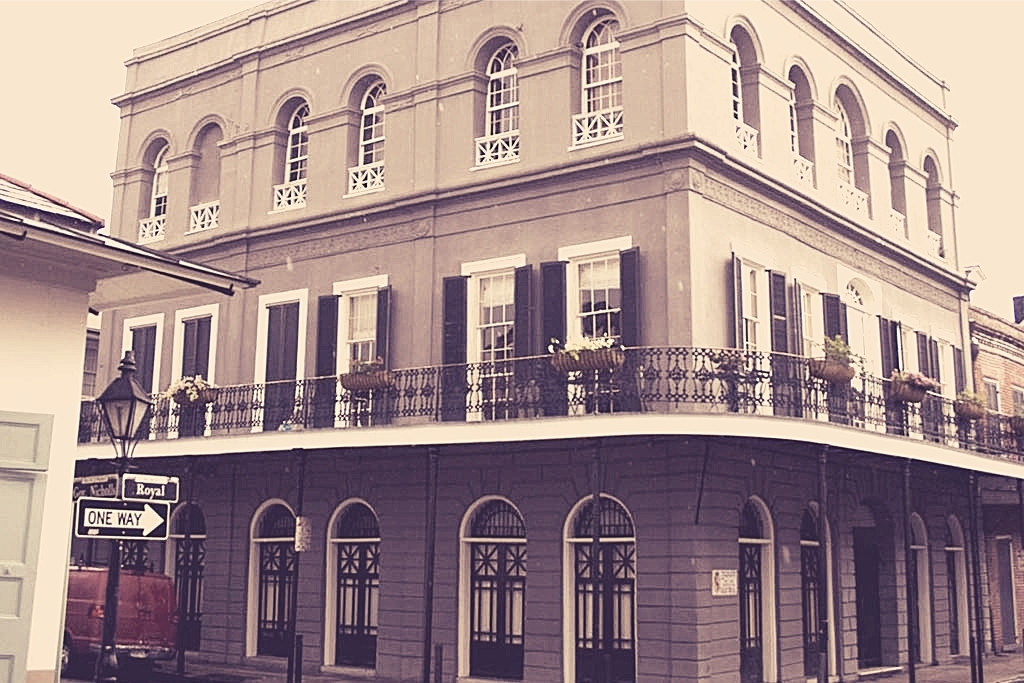 This mansion is located in New Orleans and was once the home of a wealthy woman by the name of Madame Delphine LaLaurie. LaLaurie was a wealthy socialite known throughout New Orleans until it was discovered that she was – in fact – a serial killer who tortured and killed black slaves.
Her character makes an appearance in the Coven season of American Horror Story, portrayed by Kathy Bates.
LaLaurie lived a socialite's life in the home with her family, but when firemen came to put out a blaze that had broken out in this building, they found three slaves – two women and one man – who had been bound with their mouths gagged and taped shut.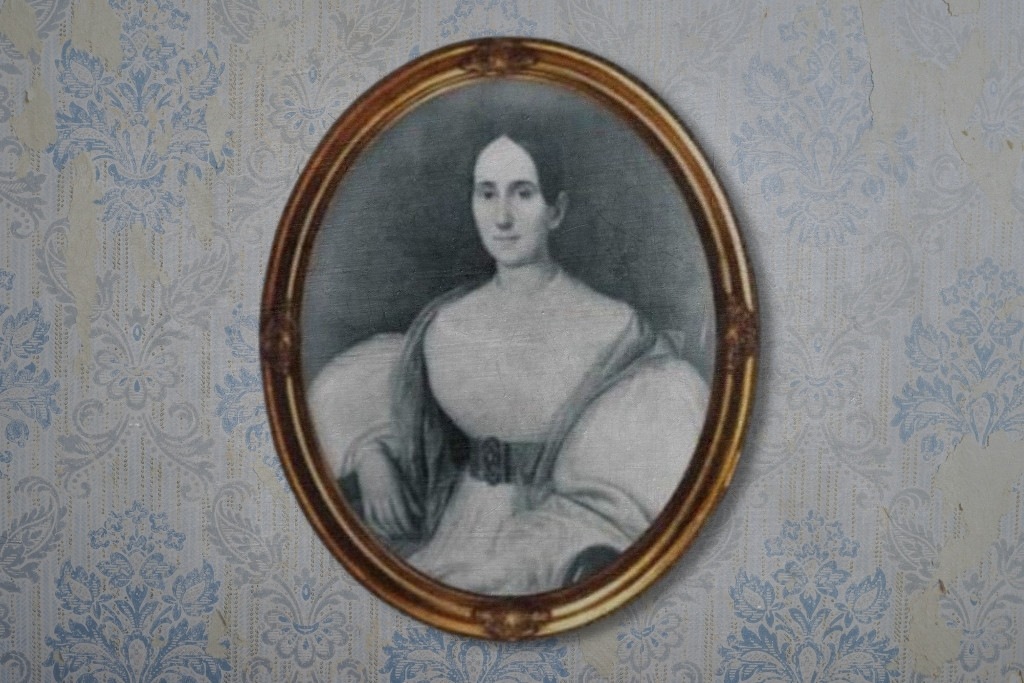 The Firemen were unable to remove the duct tape from these poor souls who died shortly after due to suffocation. After this tragic event, Madame LaLaurie fled New Orleans in fear of what would happen next.
Her home was burned by an angry mob, who were outraged by the atrocities she had performed. The new LaLaurie Mansion was rebuilt after her departure from New Orleans. However, this doesn't seem to have stopped the tortured spirits from wandering these rebuilt halls.
The Conjuring House – Harrisville, Rhode Island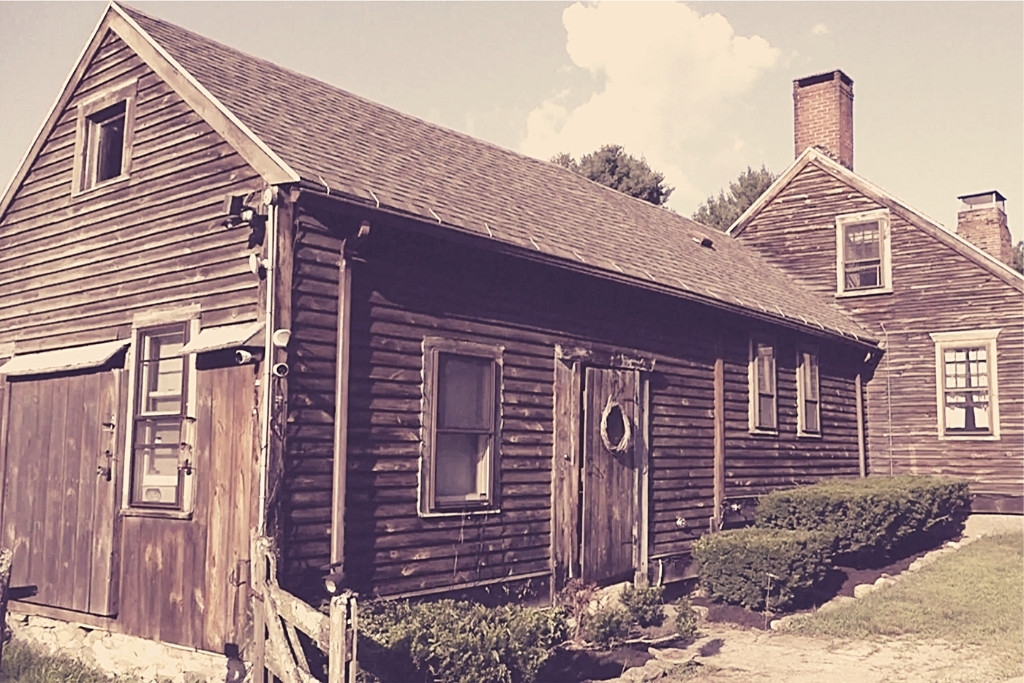 This house is the basis for the popular film The Conjuring. Roger and Carolyn Perron moved into this farmhouse with their 5 daughters in 1971, only to be terrorized by strange occurrences over the next several years. Eventually, they brought in famed paranormal investigators Ed and Lorraine Warren to help.
Built in 1736, the 10-room farmhouse still stands today – and it has been owned by several other families since the Perron's moved out.
Norma Sutcliffe and Gerald Helfrich, the then-current owners of the house on which the film was based, bought the house in 1987 and lived "in peace" until 2012. After the film was released, their property was repeatedly vandalized by those who were drawn to the dark stories of the film. So much so, that they ended up launching a lawsuit against the film's makers.
The house is currently owned by Cory and Jennifer Heinzen, who moved there in June 2019, who have reported several strange occurrences including seeing shadow figures walking around their house.
Regardless, visitors feel drawn to this haunted home every Halloween season, hoping to get some sort of contact with whatever spirits may still remain here.
Biltmore Estate – Asheville, North Carolina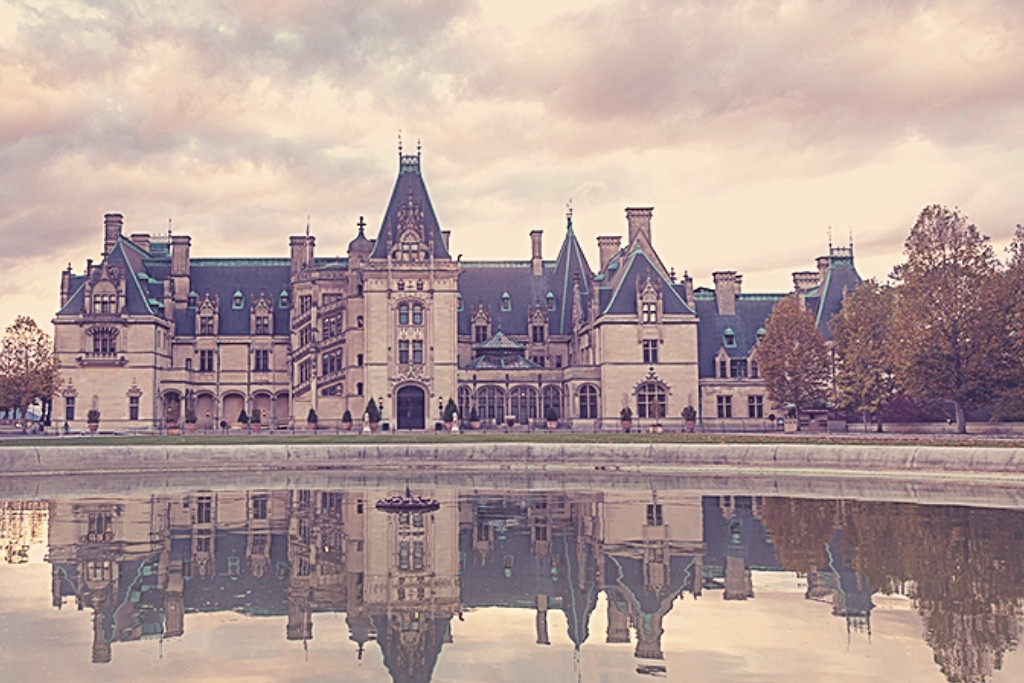 Biltmore is one of the largest privately-owned homes in America, and it's still open to visitors today. Which quite possibly makes it one of the largest haunted houses in America. It was built by George W Vanderbilt between 1889 – 1895, who was one of the wealthiest men in American at this time. Vanderbilt named his estate Biltmore by combining the name of his ancestors' place of origin in the Netherlands (De Bilt) with the word more, or "moor" which means an open, rolling land.
His years spent with his wife Edith and their only child were very happy. Not only did they seem to love each other very much, but the couple was beloved by the local North Carolina families that Biltmore supported. Unfortunately, George Vanderbilt died at the young age of 52 after an emergency appendectomy in 1914.
Today, there are reported accounts of paranormal activity here including people feeling an unseen presence following them throughout different rooms, and even an apparition of a woman who appears in the mirrors throughout different rooms. However, all the supernatural occurrences here appear to be on the joyful side, including the sound of splashing water coming from a long-empty pool, glasses clinking in festive celebration, or Edith whispering "George" in the vacant hallways.
The Bachelor's Grove Cemetery – Chicago, Illinois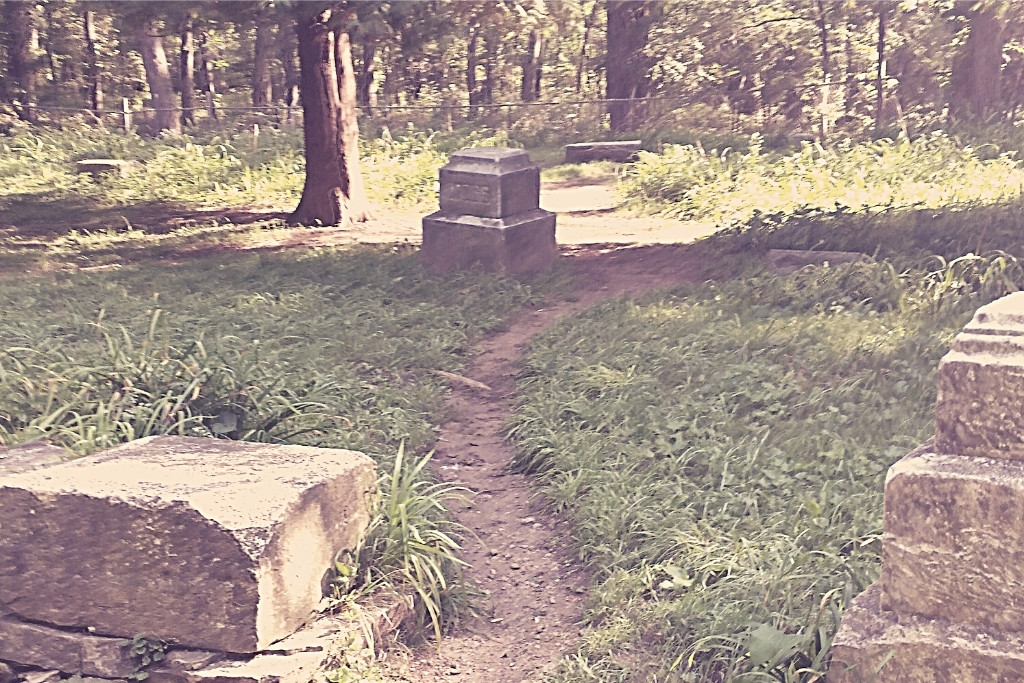 The history behind one of the most haunted places in America dates back to the mid-1800s when a small settlement was set up around where this cemetery is located today.
At that time it wasn't considered much more than just an ordinary farm with crops being grown but eventually became known as Bachelor's Grove which could have been for all of the single men who lived there or died here during various wars throughout its existence because they were buried at their family's gravesite without getting married.
People have reported seeing orbs floating through these woods and also disembodied voices calling out names while walking among other strange noises coming from nowhere! There are even ghostly images that have been captured on film in the cemetery itself!
One of these pictures is a well-known shot taken during a group photo where an unknown figure was seen standing behind one woman when she wasn't even aware it had appeared until much later when they were reviewing their photos from this excursion. Another picture shows what looks to be the face of a little girl peering around from between two trees.
Lemp Mansion – St Louis, Missouri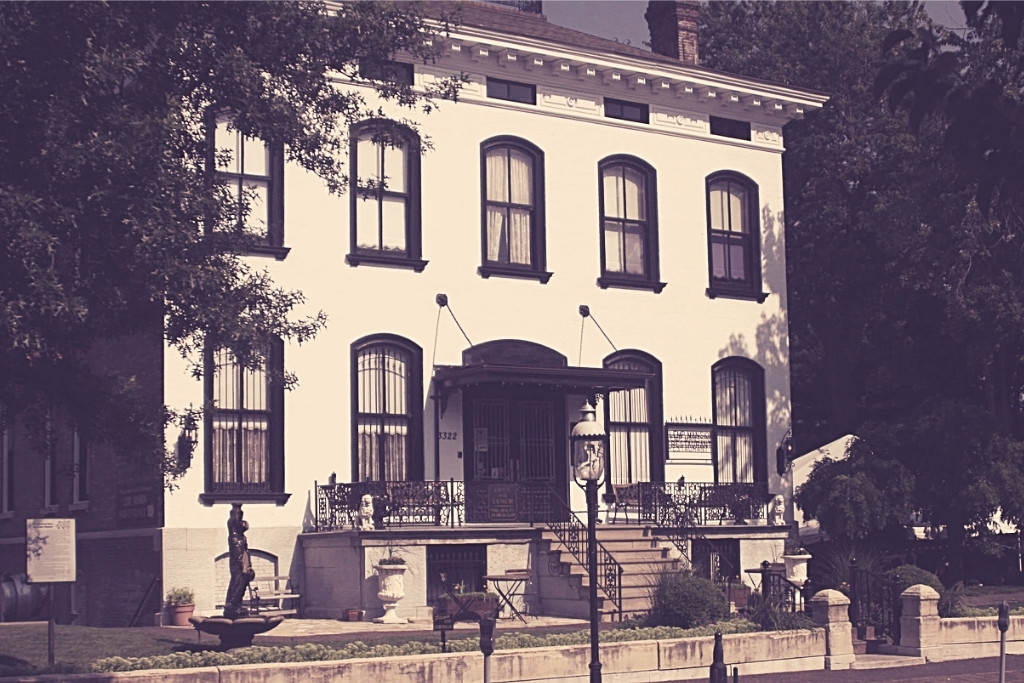 The Lemp family was a wealthy German-American immigrant family who had their own brewery back in the 1800s until it went out of business following all three sons committing suicide within years of each other which is why they say this area might be haunted by these men today!
Some say you can hear footsteps walking up and down the stairs when no one else is on them while others claim to see doors opening without reason before quickly shutting again like something invisible just passed through them causing a strong gust of wind.
There have also been claims from visitors saying they've seen shadows moving through the windows or standing outside of them as well.
This haunted home is available for tours and investigations if you're brave enough to come face to face with a ghost!
Sorrel Weed House – Lee, New Hampshire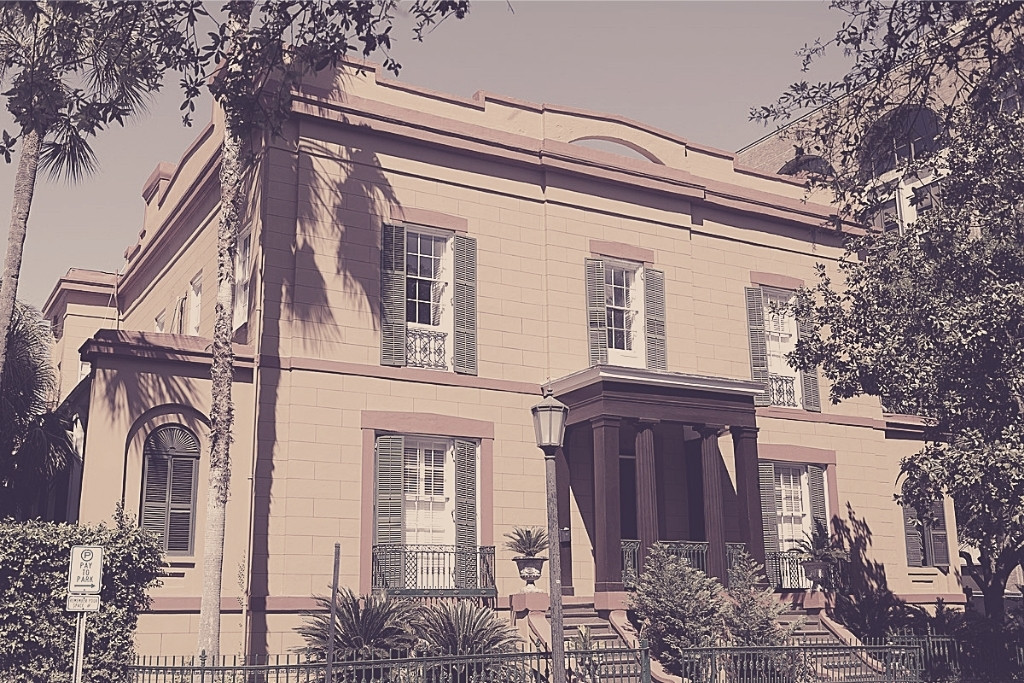 One well-known ghostly mansion is called the Sorrel Weed House, which is located in Lee, New Hampshire. The story goes that the original owner of the home kept his life savings hidden inside a secret wall compartment so he could retrieve it all later.
He died before this was possible and no one has ever found where he hid his money. Visitors to this location report seeing an old man wandering around with scratch marks on him like someone tried to rob or kill him for what they believe must be buried treasure there somewhere!
Lizzie Borden House – Fall River, Massachusetts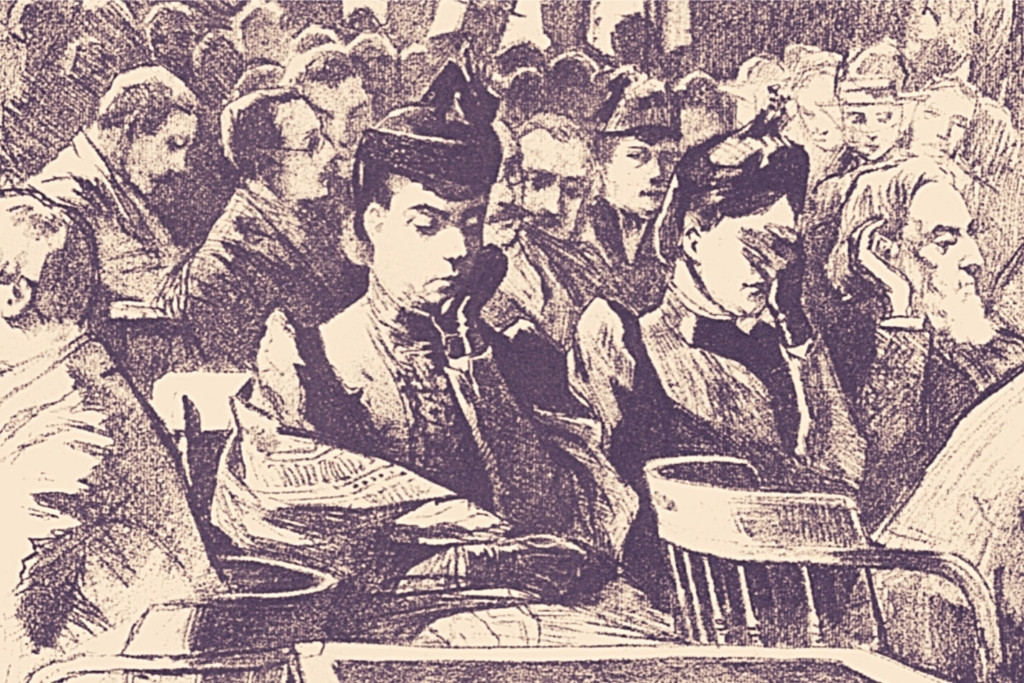 The Lizzie Borden House located in Fall River Massachusetts was home to one of America's most well-known murders. This building has become quite popular over the years due largely in part because it is open year-round with daily guided tours where visitors claim they've seen objects moving around on their own or have heard sounds of someone moving around when nobody else is inside.
Others report hearing footsteps walking up and down the stairs which makes no sense since there aren't any other floors. There have been reports of dark shadows lurking through hallways as well as objects appearing out of nowhere like toys stuffed animals or clothes strewn across the floor.
If you're brave enough to visit the Lizzie Borden House, make sure to keep your eyes peeled for anything out of the ordinary because it's believed that she never left her house even after death and still resides here today!
The Winchester Mystery House – San Jose, California
The Winchester Mystery House is a mansion located in San Jose, California that was constructed by Sarah L. Winchester which she believed to be haunted after the death of her husband and child due to tuberculosis.
Winchester was convinced that her entire family was cursed by the spirits of those who had been killed using a Winchester rifle, the very item on which her vast wealth was built.
She believed that the house would protect them from these evil spirits so she kept building onto it for over thirty years until her own death in 1922, creating an odd maze of a house that is still not fully understood. Think of it like a series of corn mazes, only built as a house!
Since her death, the sprawling Winchester Mystery House has become a popular tourist attraction, known for its staircases that lead to nowhere, along with its many winding corridors and doors that lead to walls or sudden drops. Helen Mirren portrayed the eccentric widow in the 2018 film Winchester.
This place is still considered to be very haunted because visitors report seeing doors opening without reason before quickly shutting again as well as hearing footsteps walking up and down the staircases that led nowhere. Or even children who can be seen standing in the window looking out at people passing by on the street below.
Bell Witch Cave – Adams, Tennessee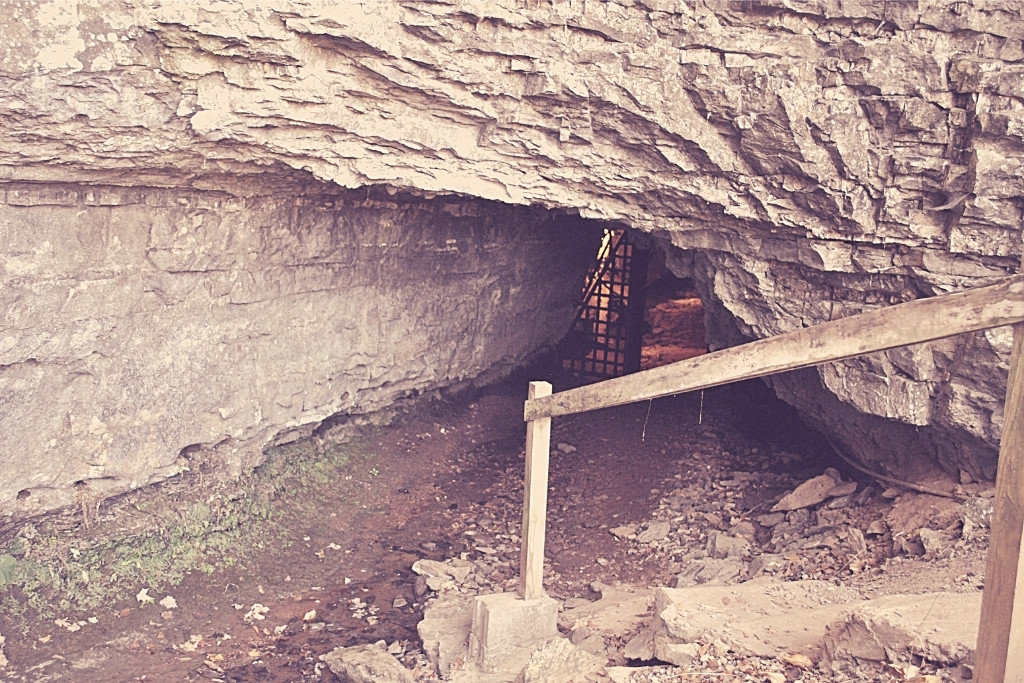 Bell Witch Cave is a cave located in Adams, Tennessee where visitors have reported feeling the presence of something evil lurking nearby. Visitors here claim to hear creepy whispering sounds as well as seeing shadows moving around before disappearing completely.
Some witnesses say they feel like someone or something is watching them even if there's no one else inside with them. This place has been investigated several times over the years but those who dare venture into these dark depths should be prepared to feel the presence of something evil lurking nearby.
A Good Halloween Haunt
It seems like real Haunted Houses have been around ever since humans first began living in houses. However, finding and touring a haunted house has become an increasingly popular activity during October when people want a good scare before Halloween arrives. This is why they become a staple among Halloween attractions.
Speaking of a good scare… don't forget to check out our post on the 13 Best Halloween Horror Movies of all time! Or, if this was scary enough for you, perhaps you'd prefer to settle in with one of the Best Classic Films Ever Made. It's your choice!
Did we miss a spooktacular real-life haunted house from this list? Let us know in the comments below!