In today's digital age of streaming and binge watching, there are some classic movies that were the foundation of the films we enjoy today. If you, or someone you know, has not seen these movies yet, perhaps it's time.
I was talking with my son the other day and he mentioned that he had watched a couple of REALLY OLD movies. When I asked which ones, I realized – sadly – that "really old" meant from sometime in the 80s or 90s. This is not to say that all millennials have forgotten about the golden age of Hollywood. One should never generalize a generation like that.
But, if they have not watched some of these classic films, they absolutely should.
To help narrow the focus, I am limiting my list of Classic movies to those that were released around the time of the first talkies up until the late 1960s. Yes, there are some amazing movies from the 1980s & 1990s. And, yes, they are probably classified as classic movies at this point. However, those 80s and 90s classics are far more likely to have been discovered and enjoyed by the members of the millennial generation. To clarify further, for the most part, I'm talking about the original, classic old movies, not the remakes (even though many of them are excellent in their own right).
Perhaps that's because the classic movies from the 30s, 40s, 50s, and 60s were the ones that were introduced to us by our parents. We, in turn, introduced our children to our favorites from the 70s, 80s, and 90s. Or perhaps it's because "movie day" in English class just doesn't happen as much today as it used to.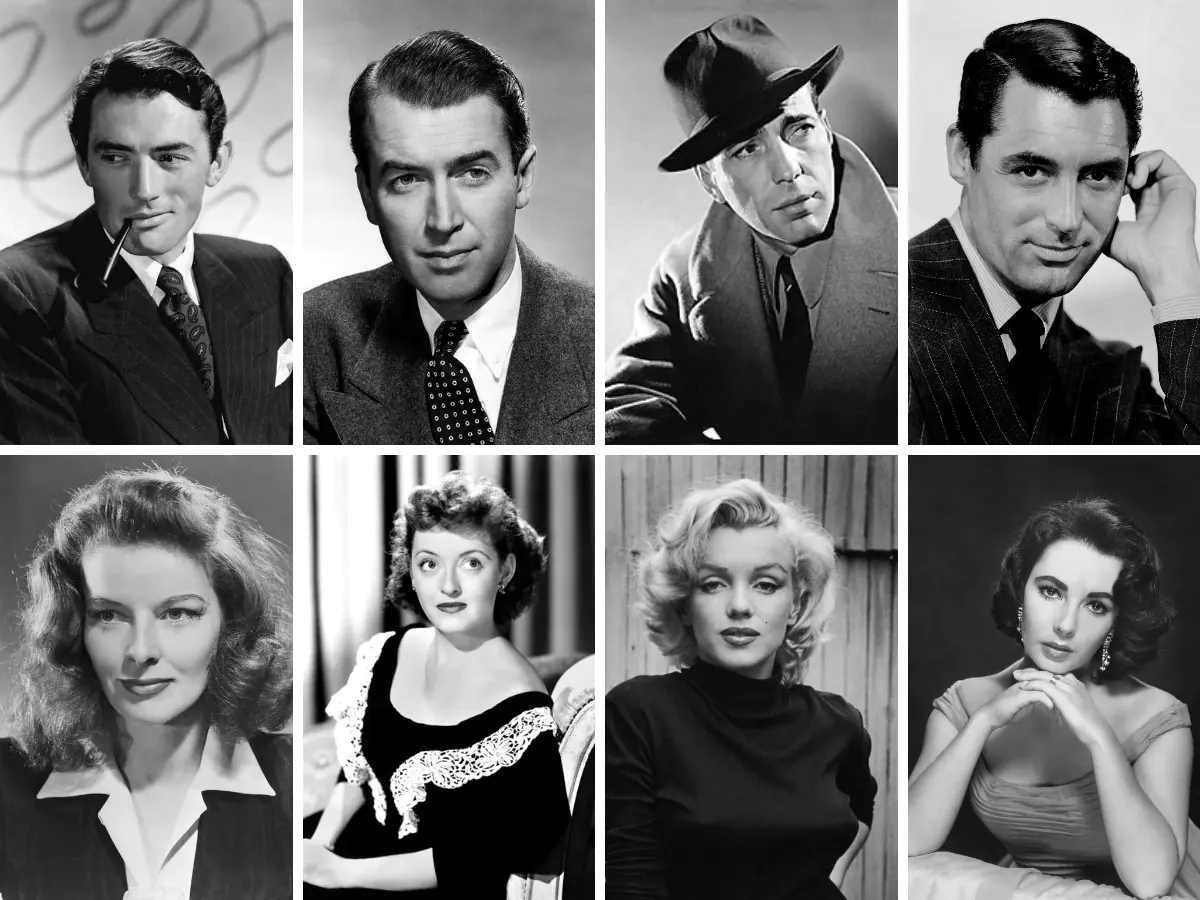 These were the days of leading men such as Gregory Peck, Jimmy Stewart, Humphry Bogart, Cary Grant, and many more. And, of course, the leading ladies could claim such amazing actresses as Katharine Hepburn, Bette David, Marilyn Monroe, and Elizabeth Taylor among their ranks.
And, yes, it was back in the time when they were referred to as "Leading Men" and "Leading Ladies".
So, basically, we are looking only at movies that are at least 50 years old. And, to be completely transparent, I have picked some of my favorites to feature. Critics may disagree. You may disagree. It's ok, I don't mind. You can disagree with me in the comments if you'd like, I won't take offense.
Plus, I've selected only live-action movies. Yes, there are some wonderful classic animated films, such as Snow White and the Seven Dwarfs, that were created during this era. And, perhaps, that will become a separate list someday.
These classic movies have become so ingrained into our cultural references, that people often quote these movies (or misquote these movies) without even knowing the original source material.
Classic Movies, Misquoted
And sometimes those famous one-liners from classic movies that are used by people, other movies, and memes.. never actually happened. Or, at least, they are not quite the word-for-word quotation that people think they are. Here are just a few examples of classic quotes that have been misquoted.
Source Movie

I

ncorrect Movie Quote

Actual Movie Quote

Gone with the Wind
Frankly, Scarlett, I don't give a damn.
Frankly, my dear, I don't give a damn.
Tarzan the Ape Man
Me Tarzan, you Jane!
Jane. Tarzan. Jane. Tarzan.
The Wizard of Oz
Toto, I don't think we're in Kansas anymore!
Toto, I've a feeling we're not in Kansas anymore!
Larceny Lane
You Dirty Rat!
Mmm, that dirty, double-crossing rat!
Casablanca
Play it again, Sam.
Play it, Sam. Play 'As Time Goes By.'
All About Eve
Fasten your seatbelts, it's going to be a bumpy ride.
Fasten your seatbelts, it's going to be a bumpy night.
Snow White
Mirror, mirror, on the wall, who is the fairest of them all?
Magic mirror on the wall, who is the fairest one of all?
Sunset Boulevard
I'm ready for my close-up, Mr. Demille.
All right, Mr. Demille, I'm ready for my close-up.
Cool Hand Luke
What we have here is a failure to communicate.
What we've got here is failure to communicate.
It's funny how often I hear someone using these quotes, having no idea where the original quote (correctly or incorrectly quoted) came from.
That's why I decided to gather this list of my picks for the 50 Best Movies Over 50 Years Old. I hope you enjoy and take some time out to watch – or re-watch – some of these classics.
If I neglected to mention one of your favorite classic movies, feel free to add it in the comments below!
Just be warned, of course, that some of the cultural references & depictions are no longer relevant. Sometimes to the point of being downright wrong. But I think it's as important to look at these movies in the context of the society for which they were made. There are lessons to be taken from the films, from the characters and their journeys, from the depictions, and from the filmmaking itself.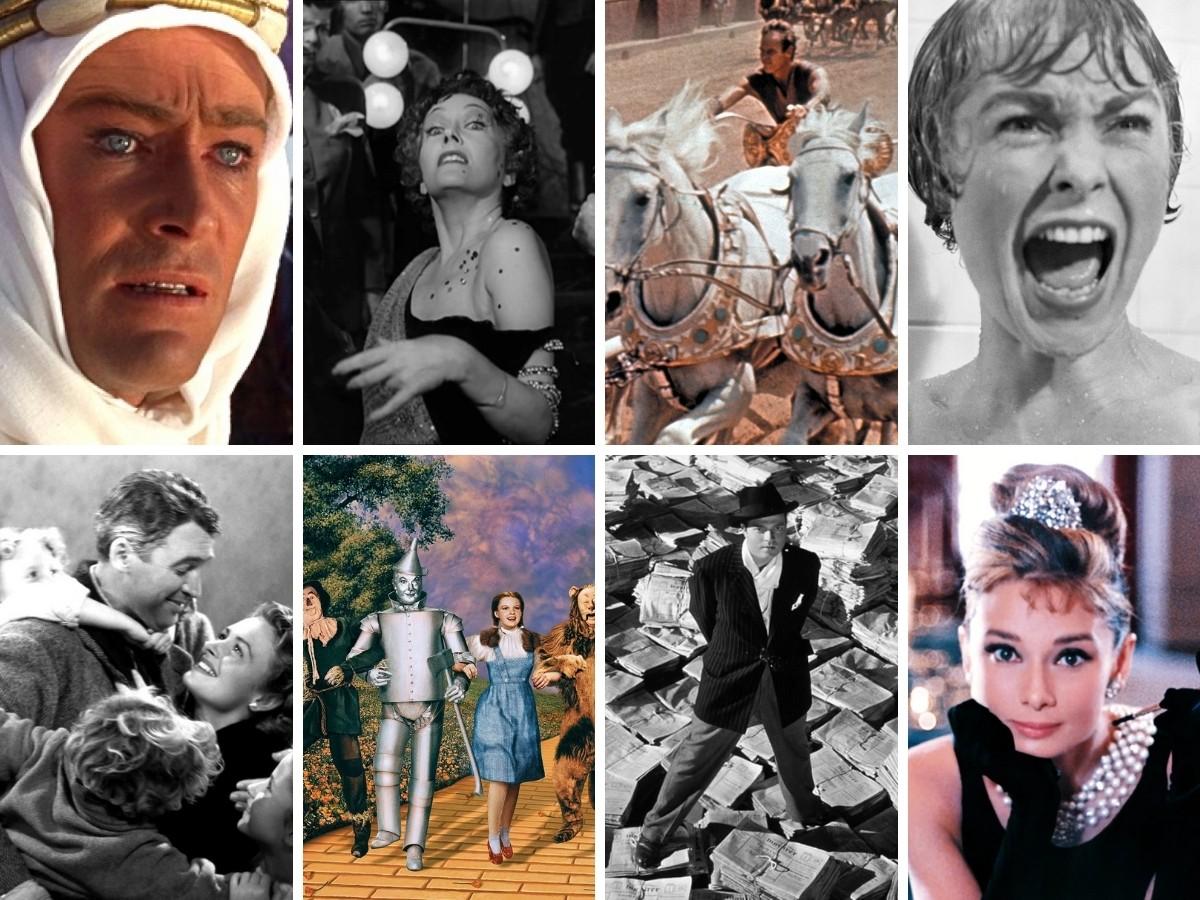 Our List of the 50 Best Classic Movies Over 50 Years Old
It's a Wonderful Life (1946)
Also part of our list of the 25 All-Time Best Christmas Movies, this classic film features Jimmy Stewart at his finest. Heartfelt, warm, wonderful, and completely endearing.
---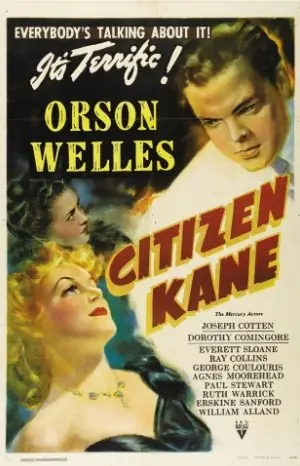 Citizen Kane (1941)
Directed, produced by, and starring Orson Welles, this epic tale of a publishing tycoon's rise and fall is entertaining, poignant, and inventive in its storytelling. This – and the classic "Rosebud" mystery – has earned this classic movie its reputation as a landmark achievement in film.
---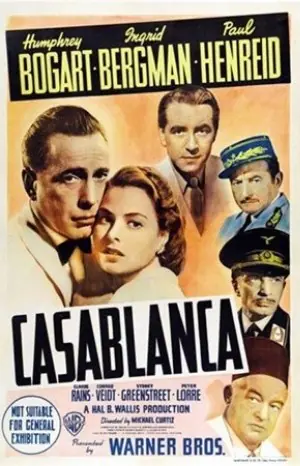 Casablanca (1942)
Considered by many to be an undisputed masterpiece, this classic movie is one of Hollywood's quintessential statements on love and romance. Filmed nearly 80 years ago, Casablanca only seems to improve with age, perhaps because of the stellar performances by Humphrey Bogart and Ingrid Bergman.
---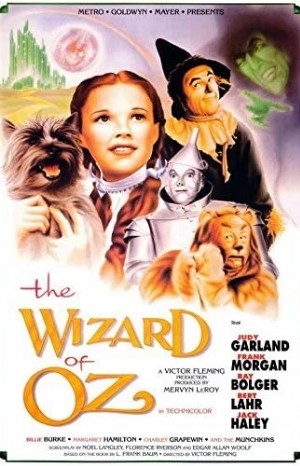 The Wizard of Oz (1939)
A classic among classics, this masterpiece featured memorable music, groundbreaking visuals, and powerful storytelling. Over 80 years later, The Wizard of Oz remains a must-see film for young and old. Fun Fact: Did you know that Somewhere Over the Rainbow was almost cut from the film because the manager of the MGM studio thought the song "slowed down the pace" of the movie?
---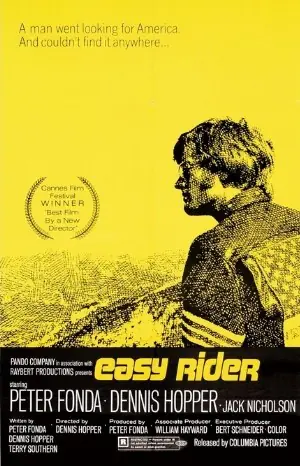 Easy Rider (1969)
One of the latest entries in the list, released just before the dawn of the 70s, Easy Rider featured a young Peter Fonda, Dennis Hopper, and Jack Nicholson. This film about two Harley-riding hippies who experience bigotry and hatred from the inhabitants of small-town America beautifully captures the dreams, hopes, and hopelessness of the 1960s counterculture.
---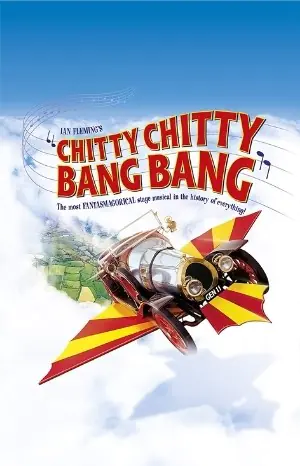 Chitty Chitty Bang Bang (1968)
Although not a critical favorite, this fun, fanciful, and feel-good family-friendly movie is a classic in its own right. Starring Dick Van Dyke and a magical, flying car, it remains fun for viewers of all ages. Fun Fact: Ian Fleming, the man behind James Bond, also created this fantastic tale.
---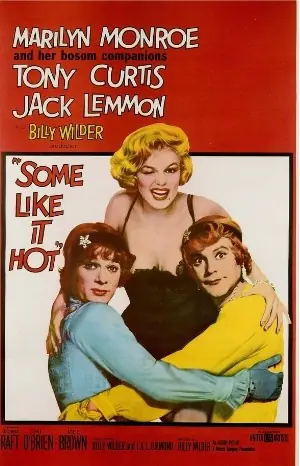 Some Like it Hot (1959)
Cross-dressing at its finest, this classic film features Tony Curtis, Jack Lemon, and Marilyn Monroe in a screwball comedy about two male musicians who must dress as women after they witness a mob hit. More recent gender-bending classics such as Tootsie and Mrs. Doubtfire likely owe a debt of gratitude to this 1950s movie.
---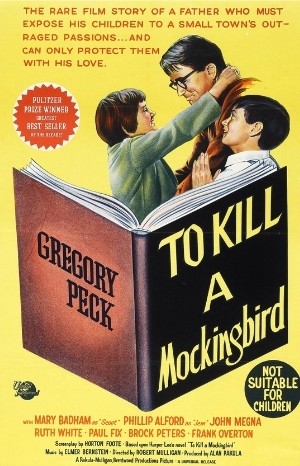 To Kill a Mockingbird (1962)
One of the earliest examples of a movie with a message, To Kill a Mockingbird features a powerful performance by Gregory Peck as Atticus Finch. Based on the Pulitzer Prize-winning novel about a respected lawyer who defends a black man against fabricated rape charges, exposing the town and his own children to the evils of racism.
---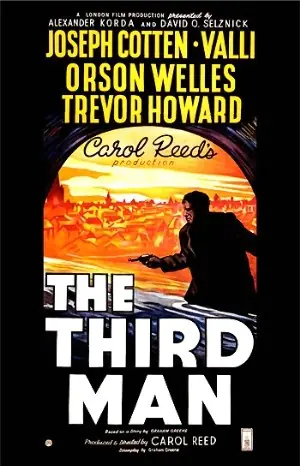 The Third Man (1949)
Another Orson Welles entry into the list of classic Hollywood movies, this film features standout performances and beautiful cinematography that keeps this atmospheric thriller as one of the undisputed masterpieces of cinema.
---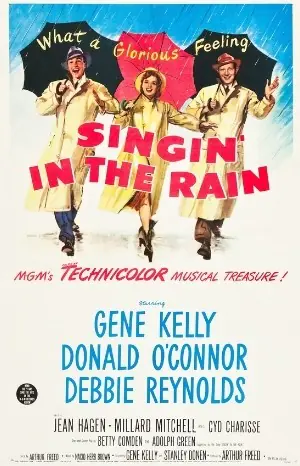 Singin' in the Rain (1952)
A classic Hollywood musical, Singin' in the Rain is clever, incisive, and funny. The iconic Gene Kelly, Donald O'Connor, and Debbie Reynolds bring joy to the silver screen in a way that still captures the audience's attention nearly 70 years later. Fun Fact: If you've never watched Tom Holland's Singin' in the Rain / Umbrella lip sync battle, you really should!
---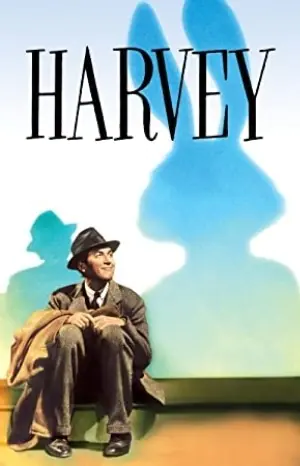 Harvey (1950)
When a wealthy but charming drunk (think Arthur, only before Dudley Moore) starts having visions of a giant rabbit named Harvey, his family worries that he has gone insane. What ensues is a charming comedy that is – in my opinion – one of the greatest movies of all time.
---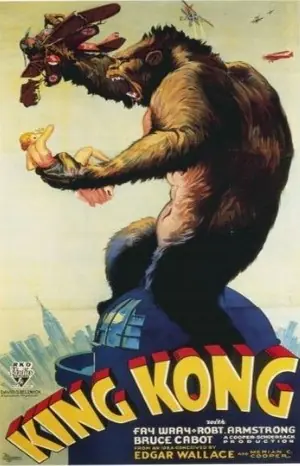 King Kong (1933)
Perhaps no one in the history of motion pictures could scream more dramatically than Fay Wray. The original Scream Queen (long before Jamie Lee Curtis), she puts on quite the show in King Kong. Unfortunately, this classic performance also signaled the peak in her career, as she never quite surpassed the fame she achieved in this film.
---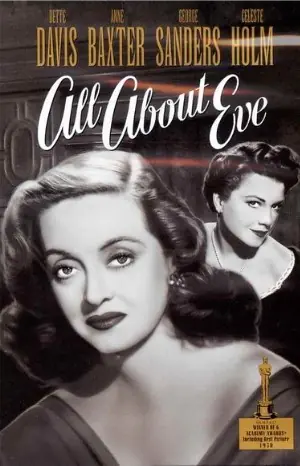 All About Eve (1950)
This story about an aspiring actress is smart, sophisticated, and deliciously funny. A classic Hollywood movie that only improves with age, All About Eve stars the incomparable Bette Davis as the veteran actress who takes the titular character under her wing. .
---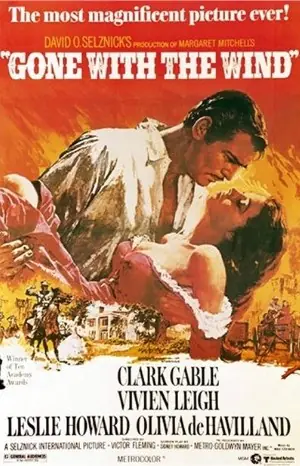 Gone With the Wind (1939)
Despite some recent controversy around its portrayal of slavery, Gone With the Wind remains a cinematic masterpiece and a true Hollywood classic. The epic grandeur of the film along with its romantic allure encapsulates a key era of Hollywood filmmaking. However, one must keep in mind that the film – set during the Civil War – stands on the wrong side of history.
---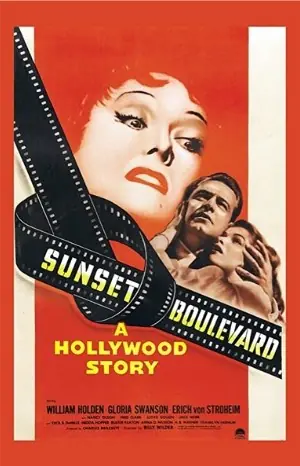 Sunset Boulevard (1950)
Billy Wilder's masterpiece about old Hollywood, Sunset Boulevard provides an entertaining combination of film noir, black comedy, and character study. Nobody, in my opinion, has portrayed Norma Desmond with such brilliance as Gloria Swanson did, and I'm not sure anybody ever will.
---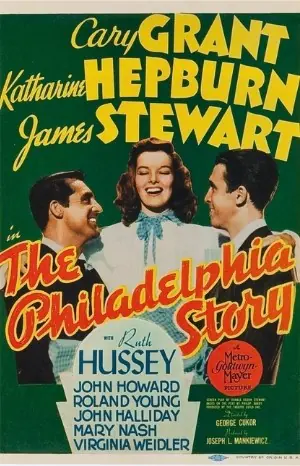 The Philadelphia Story (1940)
A wonderful and classic romantic comedy featuring Cary Grant, Katharine Hepburn, and Jimmy (or James) Stewart in a love triangle between 4 people. Or, maybe, it is a love quadrangle? Smart, classy, and a true movie classic among movie classics.
---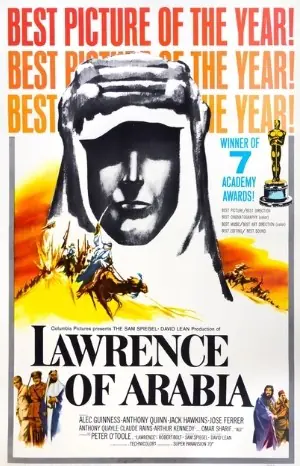 Lawrence of Arabia (1962)
A sweeping epic adventure, Peter O'Toole, Alec Guinness, and Omar Sharif create a riveting tale that documents a daring camel journey across the harsh deserts of Jordan.
---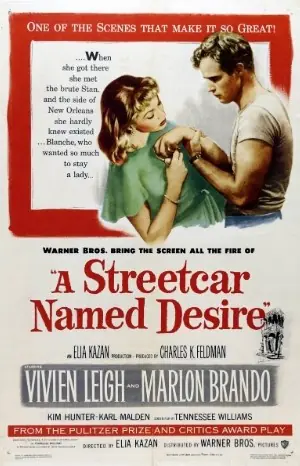 A Streetcar Named Desire (1951)
Although there have been several incarnations of this film based on the classic Tennessee Williams' play, none quite live up to this Vivien Leigh and Marlon Brando classic.
---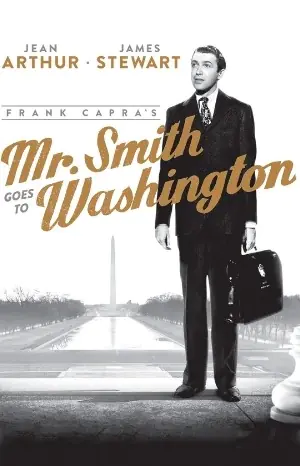 Mr. Smith Goes to Washington (1939)
Another Jimmy Stewart classic, Mr. Smith Goes to Washington is an uplifting ode to idealism. When a young politician gets appointed to the US Senate, Mr. Smith proves that goodwill and naivety are not necessarily the same thing. The 1993 film Dave, starring Kevin Kline, took a different approach to a similar theme.
---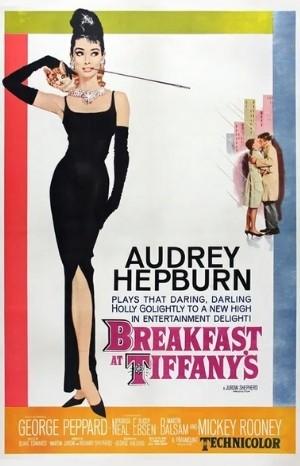 Breakfast at Tiffany's (1961)
Audrey Hepburn absolutely lights up the screen in this slightly dark and disturbing romantic comedy about two people who are looking for love – or something else – in all the wrong places. Plus, you'd need to have a heart of stone not to love the cat named Cat.
---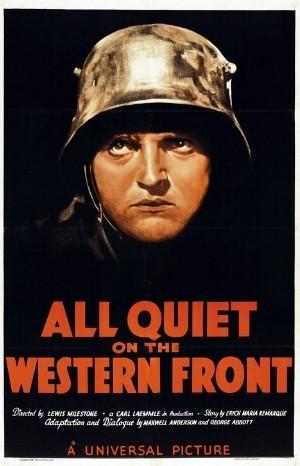 All Quiet on the Western Front (1930)
You may be familiar with the 1979 version starring Ernest Borgnine, but this version – released over 90 years ago – is just as brilliant & poignant. If you have not watched either version of the story about young German patriots as they gear up for war, it's probably time you should.
---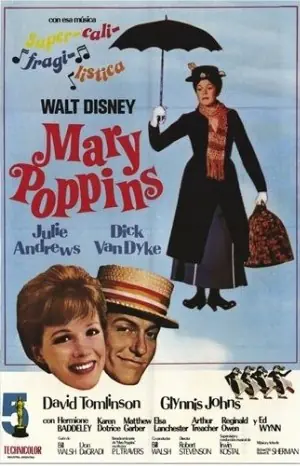 Mary Poppins (1964)
This Julie Andrews classic was celebrated for its amazing special effects, which may seem dated over 50 years later but was quite spectacular at the time. It also featured catchy songs and Andrews's legendary performance in the title role.
---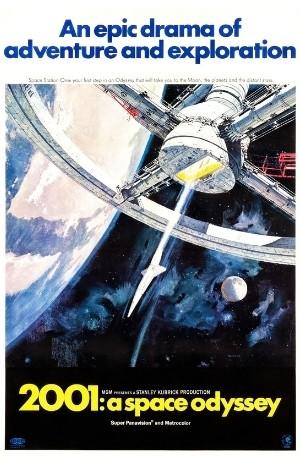 2001: A Space Odyssey (1968)
It may surprise you to realize that 2001: A Space Odyssey is now well over 50 years old at this time. One of the most influential sci-fi movies of all time, as well as being one of the most controversial, Stanley Kubrick's masterpiece is a poetic meditation on the ingenuity, and folly, of mankind.
---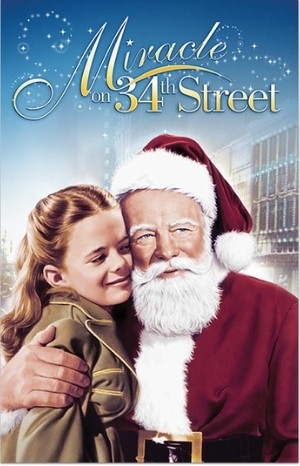 Miracle on 34th Street (1947)
Another entry that can also be found on our list of the 25 All-Time Best Christmas Movies, this endearing & enduring film features a young Natalie Wood as the Santa-Claus-believing daughter of the doubtful Maureen O'Hara. Edmund Gwenn turns out one of the most brilliant performances of Kris Kringle ever known to modern cinema.
---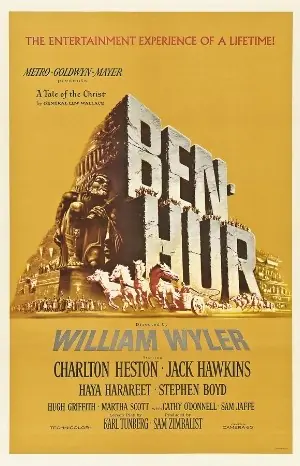 Ben-Hur (1959)
Although not perfect, the epic scope and grand spectacle of the original Ben-Hur is what makes it one of Hollywood's finest examples of pure entertainment. Fun Fact: Charlton Heston reprised his role of Ben-Hur in the animated version of the film which was released in 2003.
---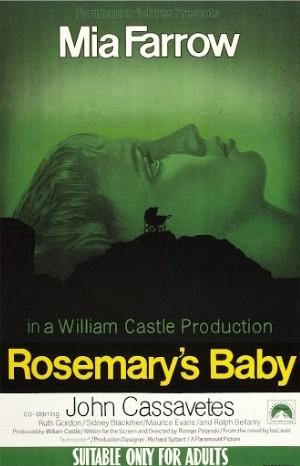 Rosemary's Baby (1968)
One of the very few horror movies to make it onto this list, this 1968 film starring Mia Farrow & Ruth Gordon remains as creepy today as it did over 50 years ago. A frightening tale of Satanism and pregnancy that maintains a chilling sense of doom throughout the entire film.
---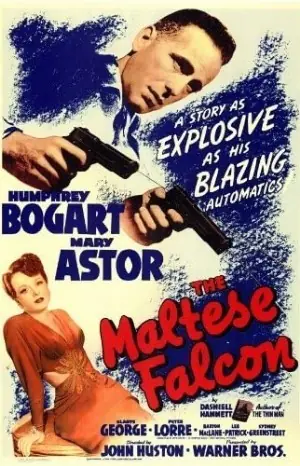 The Maltese Falcon (1941)
This suspenseful film noir showcases Humphrey Bogart at his finest. A true movie classic, critics hailed this as one of the most influential films of its time. And, perhaps, still today.
---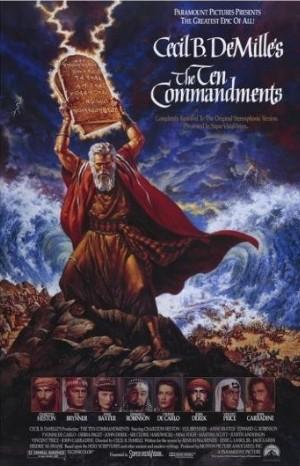 The Ten Commandments (1956)
Occasionally silly but extremely entertaining, Cecil B. DeMille's all-star spectacular is a sometimes heavy-handed but thoroughly watchable retelling of the great Bible story. Charlton Heston, Yul Brynner, and Edward G. Robinson turn out stellar performances, supported by the lovely Anne Baxter (who can also be seen in All About Eve).
---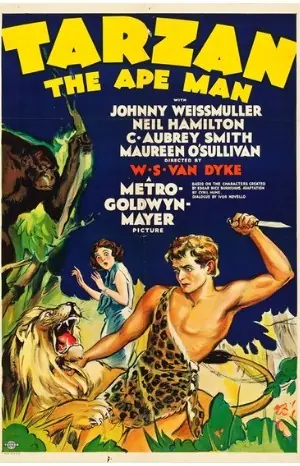 Tarzan the Ape Man (1932)
One of the famous movie misquotes noted above comes from this 1932 classic film about a young man (played by Johnny Weissmuller) who lives alone in the jungle after having been raised by primates. That is, of course, until he meets the beautiful Jane (played by Maureen O'Sullivan). Many have tried and failed, to recapture the simple yet wonderful glory of this unique love story.
---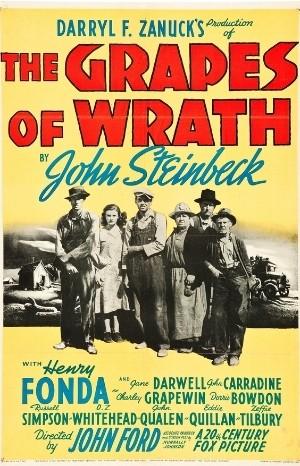 The Grapes of Wrath (1940)
A poignant tale about life during The Great Depression. Based on John Steinbeck's brilliant novel, The Grapes of Wrath is considered by many to be as socially important today as when it was made. This touching and thought-provoking film is rightfully considered an American classic.
---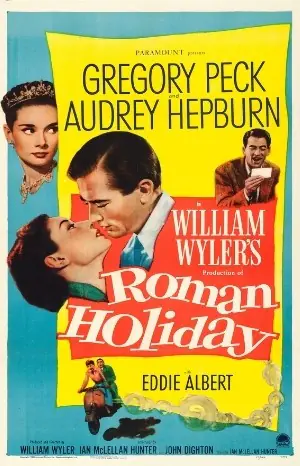 Roman Holiday (1953)
This classic movie was Audrey Hepburn's debut in American film and firmly established her as one of the world's finest leading ladies. Also starring Gregory Peck, Roman Holiday is as charming as it is beautifully shot and helped set the standard for today's romantic comedies.
---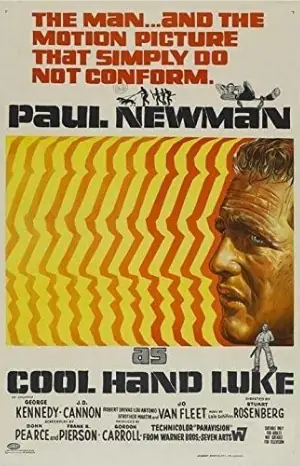 Cool Hand Luke (1967)
Despite some less-than-stellar feedback on Stuart Rosenberg's job as the director of this classic film, the outstanding performance of Paul Newman in the title role helped turn this into a modern masterpiece.
---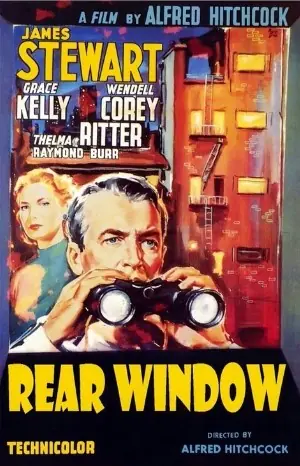 Rear Window (1954)
Another Alfred Hitchcock classic movie, featuring yet another stellar performance by James Stewart. This intense thriller tells the tale of a newspaper photographer who passes the time while recuperating from an accident by observing his neighbors through his window. When he sees what he believes to be a murder, he decides to take matters into his own hands, even without the use of his legs.
---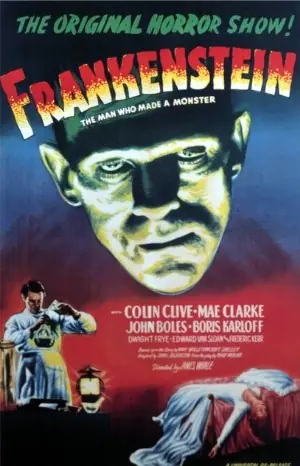 Frankenstein (1931)
Personally, despite the presence of monsters, I don't consider this to be a horror movie. Rather, to me, this comes across as an unnerving tale about the fine line between genius and madness. However, I would assume that – in its time – it was absolutely terrifying.
---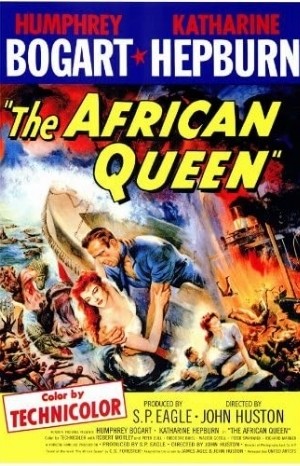 The African Queen (1951)
Brilliantly cast, beautifully written, and breathtakingly filmed, The African Queen remains true to its classic movie heritage by being thrilling, funny, and completely absorbing. So much so that many films have borrowed from this movie's core since it was released nearly 70 years ago.
---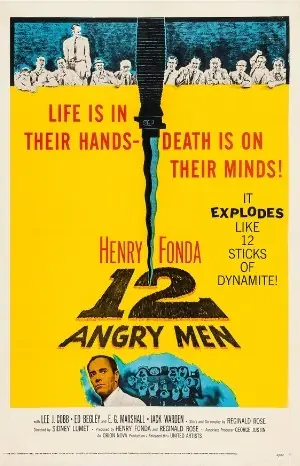 12 Angry Men (1957)
A stark take on prejudice and justice, this courtroom thriller rightfully stands as a modern classic. As 12 members of the jury deliberate on the fate of the teenage defendant, personal issues among the 12 men threaten to derail the entire process.
---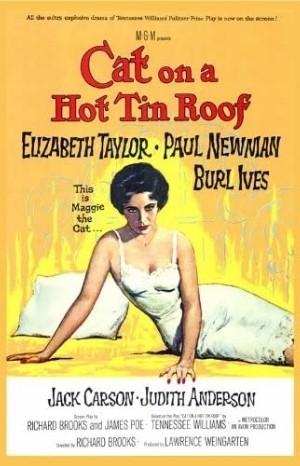 Cat on a Hot Tin Roof (1958)
Based on the 1955 Pulitzer Prize-winning play by Tennessee William, Cat on Hot Tin Roof tells the story of an alcoholic ex-football player and the strained relationship with his wife and family. Fun Fact: This was MGM's most successful release of 1958, and became the third highest-grossing film of that year.
---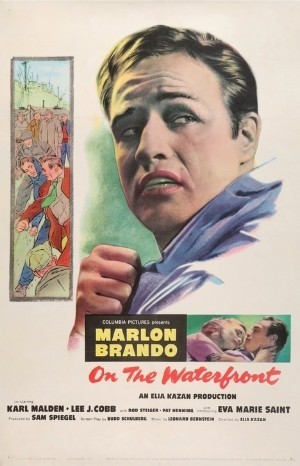 On the Waterfront (1954)
Marlon Brando gives an electrifying performance in Elia Kazan's expertly crafted melodrama. This classic movie helped redefine the possibilities for modern filmmaking and permanently altered the cinematic landscape.
---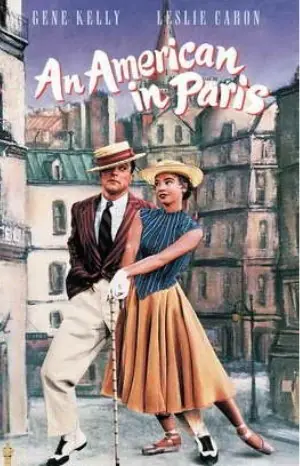 An American in Paris (1951)
Another Gene Kelly entry into the list of the best classic movies, this loveable musical featured powerful acting, and glorious Gershwin musical numbers. Yes, there may have been a few problems with the plot, but they were easily overcome by Vincente Minnelli's lively direction.
---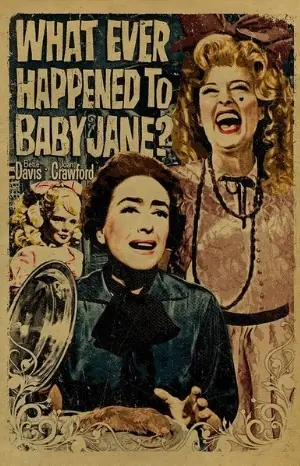 Whatever Happened to Baby Jane (1962)
A tense and atmospheric thriller featuring two powerhouse leading ladies. Whatever Happened to Baby Jane tells the disturbing story of two former child stars as they try desperately to claw their way back into the limelight.
---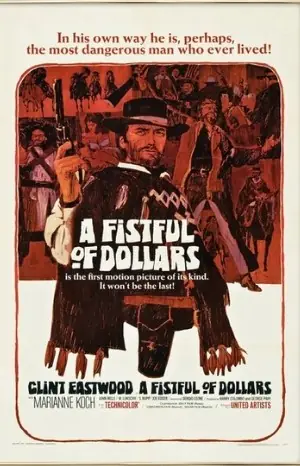 A Fistful of Dollars (1964)
One of only two Westerns to make it onto my list, this classic movie features a young(ish) Clint Eastwood in what became known as the film that reinvented the modern Western and also skyrocketed the career of its iconic star.
---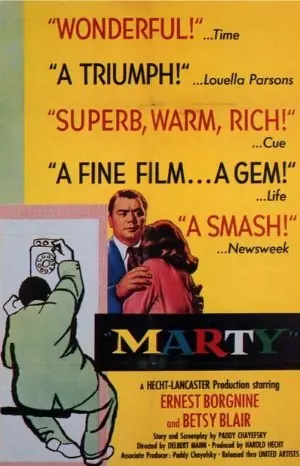 Marty (1955)
Ernest Borgnine stole our hearts in this appealing yet low-key character study about an underrated man who must decide between his family's approval and a shot at finally finding love.
---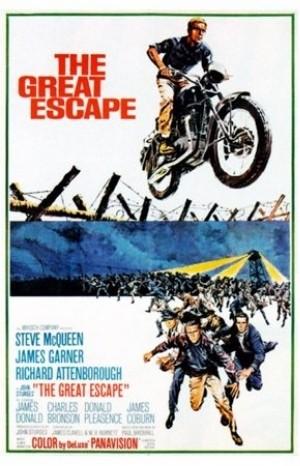 The Great Escape (1963)
One of the most classic action movies of all time, this film about prisoners in a German POW camp during World War II featured a stellar cast that helped tell the slow-building but enthralling story with impeccable finesse.
---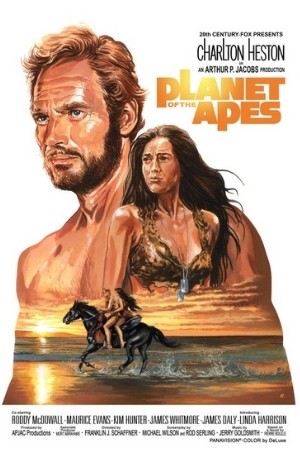 Planet of the Apes (1968)
Although this story has seen numerous retellings, the original remains among the classic bests. Carlton Heston stars in this sci-fi thriller about three astronauts who are marooned on a futuristic planet where apes rule and humans are slaves.
---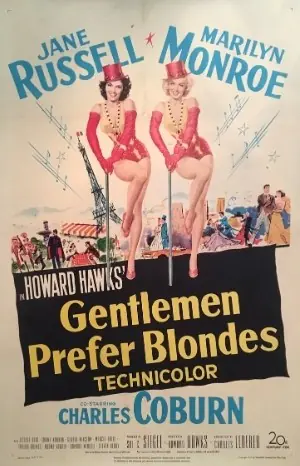 Gentlemen Prefer Blondes (1953)
Bringing the magnetism of Marilyn Monroe and Jane Russell to the silver screen, Gentlemen Prefer Blondes is a wonderfully entertaining 1950s musical that hits all the right notes. Fun Fact: This 1953 classic is actually a remake of the 1928 silent film by the same name.
---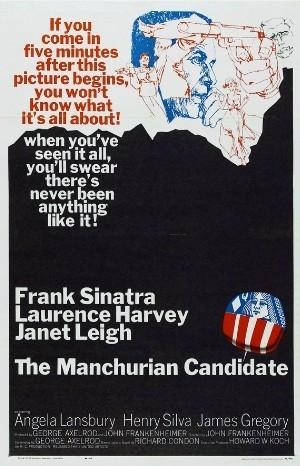 The Manchurian Candidate (1962)
Although Denzel Washington tried his best to recreate the drama of the original in his 2004 remake, it's no surprise that even he was not able to recapture the glory of the original. A classic blend of dark satire & political thriller, The Manchurian Candidate remains disturbingly relevant.
---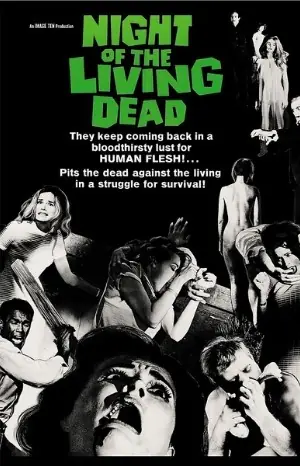 Night of the Living Dead (1968)
Although not the first zombie movie ever made (that honor belongs to 1932's White Zombie), George A. Romero's Night of the Living Dead is often – and I believe correctly – credited with kicking off the Zombie entertainment franchise that still enthralls us to this day.
---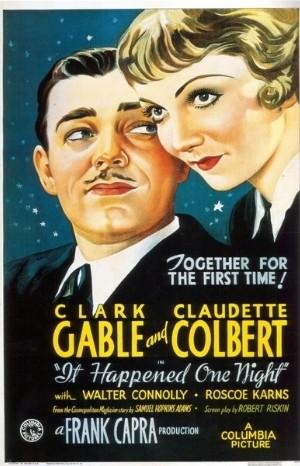 It Happened One Night (1934)
Beautifully acted by Claudette Colbert and Clark Cable, It Happened One Night remains the yardstick by which all of the romantic comedies it has inspired are measured.
---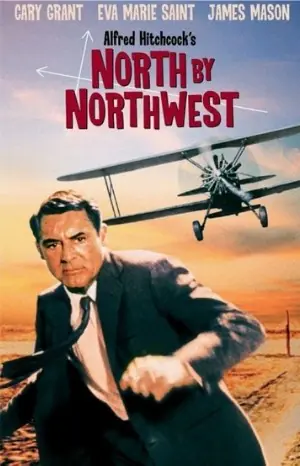 North by Northwest (1959)
Powered by Cary Grant's gripping performance and Alfred Hitchock's visually iconic style, this star-studded and power-packed action movie laid the groundwork for countless thrillers to follow in the decades after.
---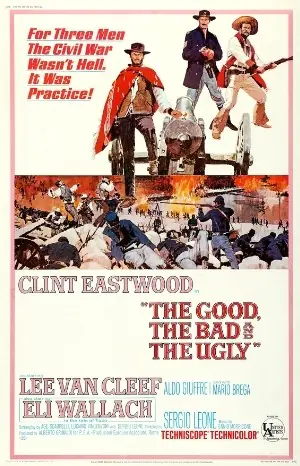 The Good, the Bad and the Ugly (1966)
Perhaps the greatest of all the classic spaghetti westerns, this epic film stars Clint Eastwood in a compelling story about three men in a race to find a fortune in gold.
---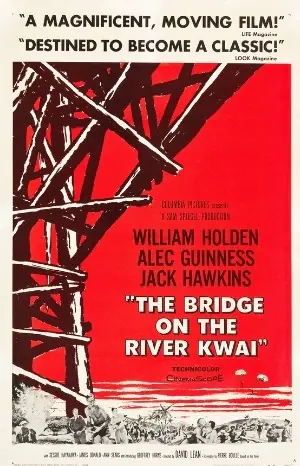 The Bridge on the River Kwai (1957)
This sweeping war epic stars William Holden & Alec Guinness in a story about prisoners of war in Burma who are forced to build a bridge to aid the war effort of their Japanese captors.
---
And So Ends Our List of The Best Classic Movies Over 50 Years Old
I hope you enjoyed this lest. Perhaps, as the weather turns colder, it's the perfect time to curl up in front of the tv and watch one of these classics, even if it's not for the first time.
Did I miss your favorite classic movie? Let me know in the comments below!