If you're looking for quick and easy ways to enhance the exterior of your home, you're in luck. Here are 14 exterior decor enhancements that can instantly upgrade your home's curb appeal.
Enhancing the exterior decor of your house adds curb appeal and aesthetic value to the overall home. Most homeowners decorate the inside of the house first, but updating the outside of the home helps create a fresh look for your family, friends, and visitors.
Moreover, if you're thinking of selling your home, the better the curb appeal the better your chances of getting the maximum value of the property because a better first impression helps attract potential home buyers.
Although some of these exterior decor enhancements take time, effort, and a bit of investment, the end results will be worth it. Just like what a home with a tongue and groove ceiling exudes.  The elegant finish of their outdoor ceiling looks very polished and expensive and becomes the envy of the neighborhood. 
Below are the top 14 things that you can do to improve the look of the outside of your home.
Update the Garage Doors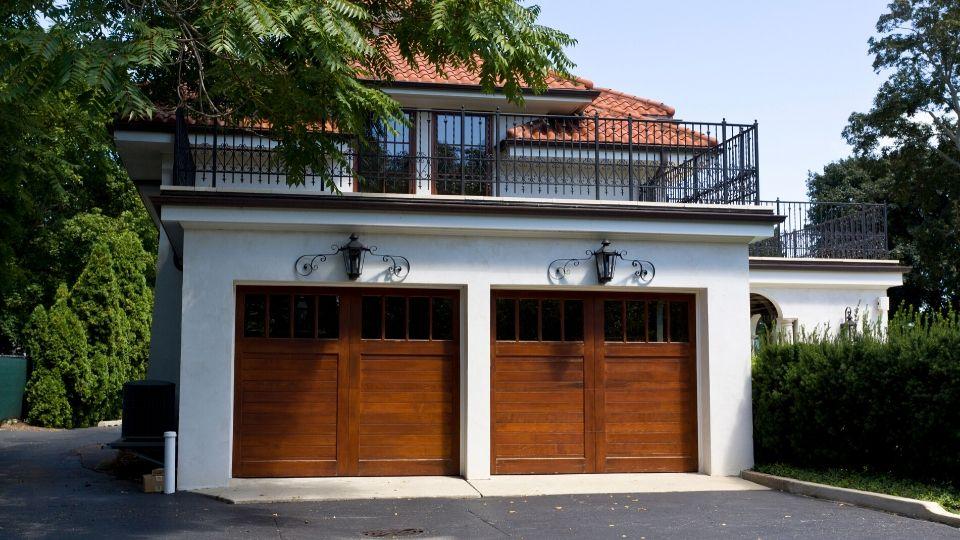 Updating your garage door will not only improve your exterior's aesthetics but will improve your home's security. Garage doors tend to get greasy and faded from their use and should be repainted when they start to look a little worse for wear. Improving your garage doors with a fresh coat of paint cost only around $100, and that includes the paintbrushes. In return, you'll be amazed how much better the front of your house can look after giving the garage a brand-new look.
If you want to completely update or replace your garage doors, today's market offers a wide variety of design options so you can pick exactly the right kind of garage door to go with your home's exterior decor aesthetic. Local garage door specialists can help guide you about the right choice for your home.
Clean the Gutters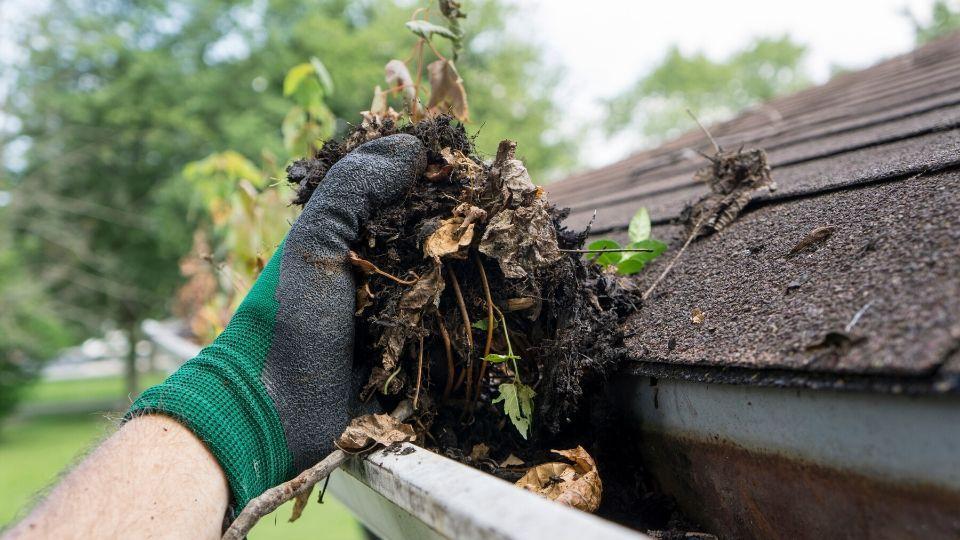 Cleaning the gutters regularly can help them last longer and reduce the unsightly look of overflowing cutters. Not only will this save money in the long run by avoiding costly repair bills, but a home simply looks better with clean gutters. When leaves and other debris are clogged up in the gutters, it gives off the impression that the home itself is not well maintained. And, over time, this debris can cause water to build up which can lead to damage to the home's exterior and may even cause overflow that can leak into the home. It is recommended to clean the gutters once a year to remove leaves and other debris, especially if you live in an area with large trees.
If you want to avoid the gutter cleaning process, after all, it is a dirty and time-consuming job, you may want to consider gutter guards. Gutter guards & seamless gutters can help reduce the stress and hassle by preventing the debris from landing in the gutter in the first place. Clean and debris-free gutters do a better job of handling the high flow of water during storms, eliminate moss and algae built-up, and reduce bugs and other pests while prolonging the gutter lifespan, which helps protect your home and gives you peace of mind.
For now, your gutters may be the least of your worries because you don't see them as much, but if you try to stand a few feet away from your home, you'll see that it reduces the overall beauty of the home you invested heavily on as it looks dirty, rusty, and weathered.
Add Some Exterior Lighting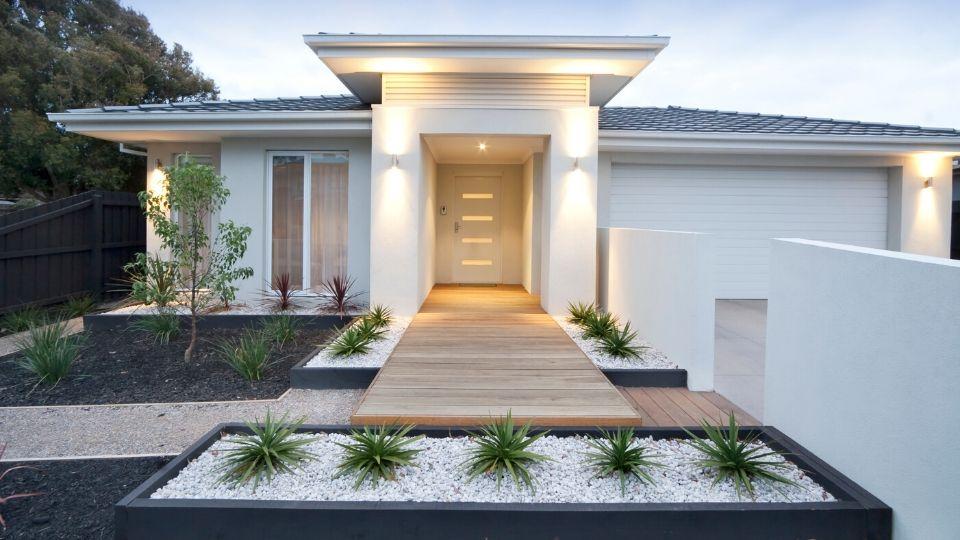 Decorative exterior lights can add an elegant touch to the outside of your home. From path and landscape lighting for your front yard or walkway to upgrading the wall-mounted and lawn-mounted lights to installing soffit lighting, there are a variety of ways that you can add lights to the outside of your home.  
Beyond the decorative appeal, exterior lighting is also an important safety feature as it helps you – and your guests – find the front door and avoid tripping hazards at night.
It would be nice to add path lights and fairy lights to your tree and a few lights near your plant boxes to make the outdoors bright This would make your yard look magical, and your family may enjoy some outdoor activities at night like movie-watching and stargazing.
If you are handy, you can buy & install your own lights. But extra DIY caution needs to be taken for anything that requires electrical installation.
Furthermore, when you buy lights, it would be best to consider those energy-efficient ones so you can save on electricity while upgrading the look of your home. 
Install Window Boxes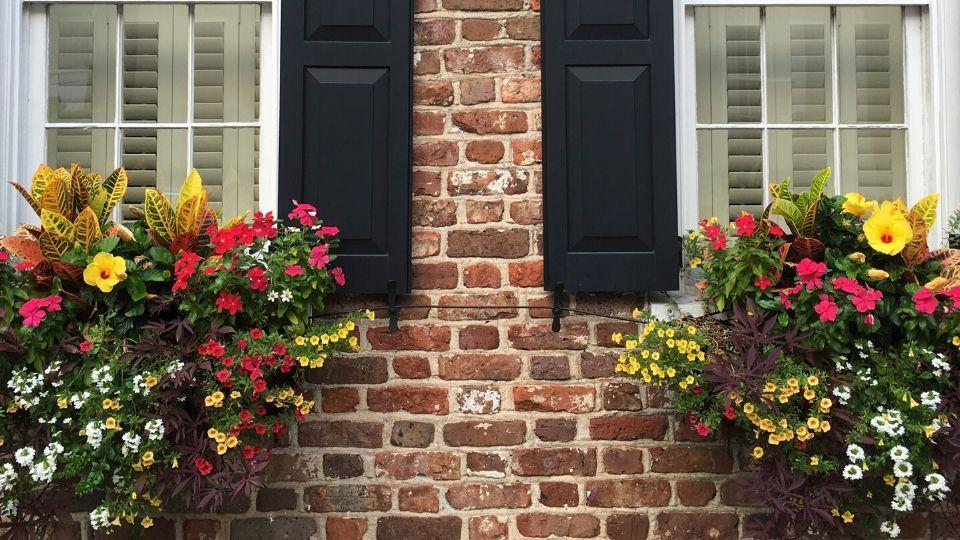 Window boxes are a charming way to add a splash of color to the front of your home. These lovely touches can quickly and easily make your home more inviting. A really nice thing about window boxes is that they can be updated throughout each of the seasons. A mix of seasonal flowers with some greenery creates a lovely impression in the summer. When summer leans into fall, consider replacing those flowers with a gorgeous display of fall mums. And even in the winter, you can use those window boxes to create quaint holiday displays!
Window boxes aren't overly expensive and are easy to build for those who are DIY inclined.
Metal window boxes: A hollow metal frame where you can plant. These are quite durable and weather hardy, but do tend to rust over time so a fresh coat of paint every few years may be required.
Wooden window boxes: From classic rectangles, to those that are carved with various ornaments and available, wooden window boxes are a great option. However, wood is more susceptible to the elements and will need to be repainted or replaced when they start to degrade.
Vinyl window boxes: Often difficult to distinguish from wooden boxes, vinyl window boxes offer design and durability.
Fiberglass window boxes: Fiberglass boxes are unique and some of the designs can be quite beautiful, but they are harder to maintain or repair if damage should occur.
Build an Arbor
For some traditional flare, consider planting an arbor at the base of the walkway. Combined with some climbing flowers and some accent lighting, these arbor gates can be incredibly charming.
Arbors aren't costly and can be relatively easy to build, depending on the materials & the design you choose. Make sure to paint or stain the arbor in a color that complements the exterior of your home.
Install a Decorative Address Plaque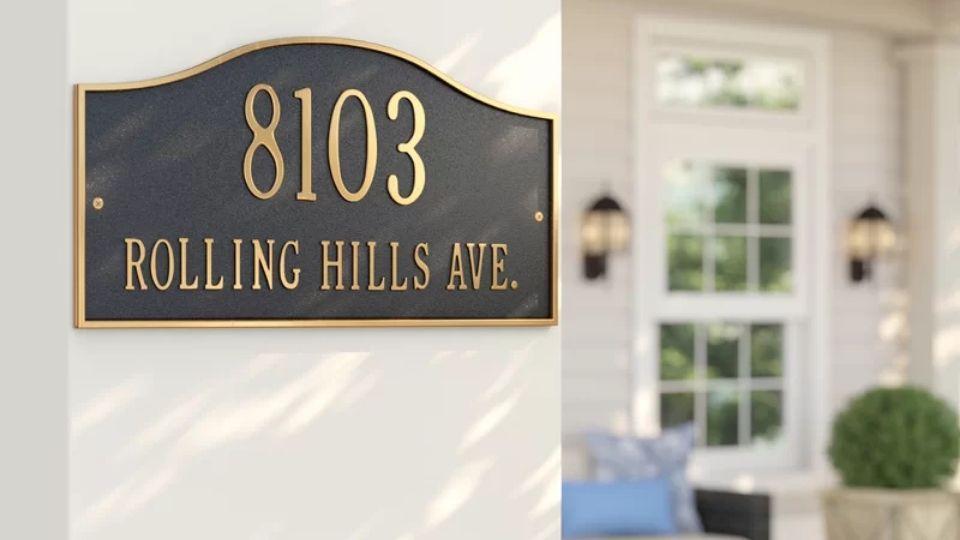 House numbers can help people find your home in the row of other houses, but they also go far beyond the functional. Instead of getting the most basic of house numbers, consider spending a bit more to get a decorative address plaque. These plaques are a quick, easy, and cost-effective way to add a touch of glamour to the outside of your home.
Refinish the Front Door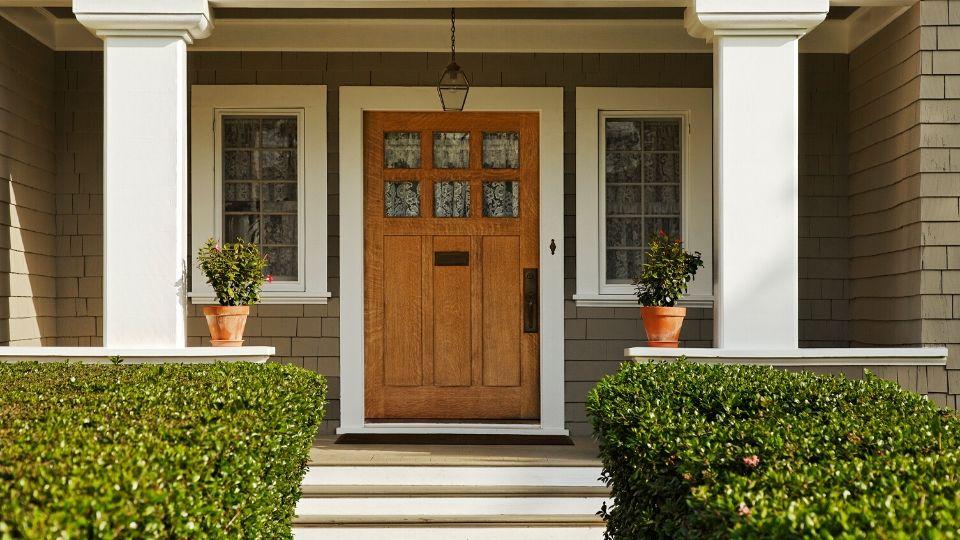 The front door has a lot to do with curb appeal. If your front door is outdated, faded, or dull, an afternoon project can help give it brand new life. Of course, choosing the right colors to complement the exterior of your home and create a welcoming feeling for guests is an important part of the process.
Make sure to bring potential color chips, or sample paint jars, home so that you can see the color in the natural light of day. Colors almost never look the same at home as they do under the fluorescent lights of the paint department.
Create a Walkway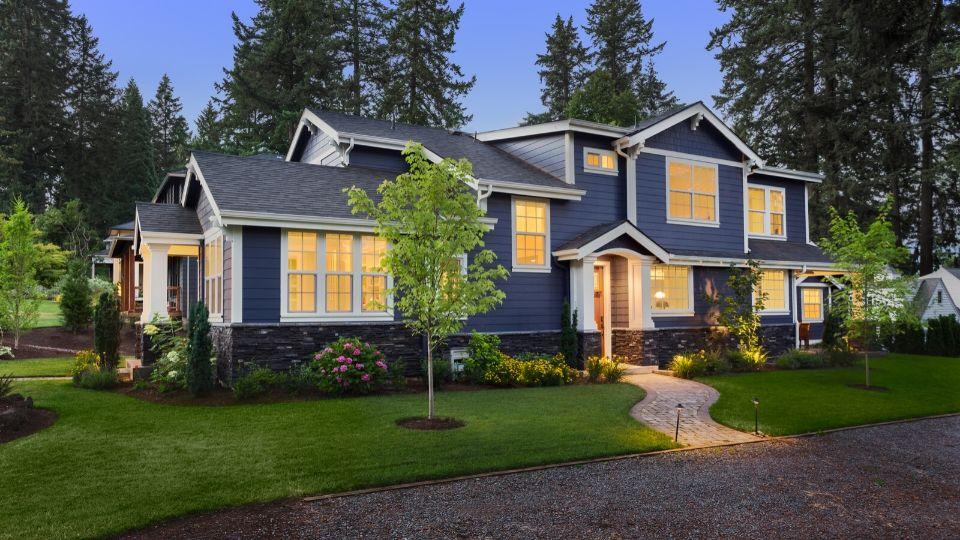 A stone walkway provides a graceful entrance to your property that will instantly enhance your home's outlook. Although brick or stone walkways can be quite costly, the finished look is often worth the time and expense. For a more cost-effective approach to this exterior decor trend, you can consider purchasing stone forms that can be filled with concrete to mimic the look of natural stone.
Add a Tree Bench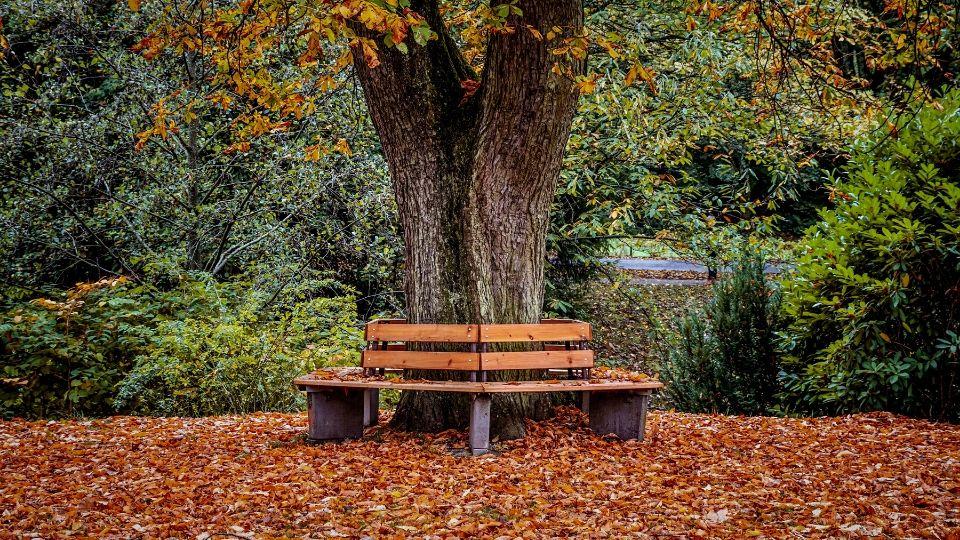 If your yard has a large tree, a delightful and welcoming tree bench is a charming way to improve the curb appeal to your home. Plus, the shade from the tree will give you and your family a nice place to sit, relax, and enjoy a cup of coffee while greeting neighbors and other passersby. Usually, a project like this can be completed within a week depending on the type of materials and the design that you selected.
Repair or Replace Your Mailbox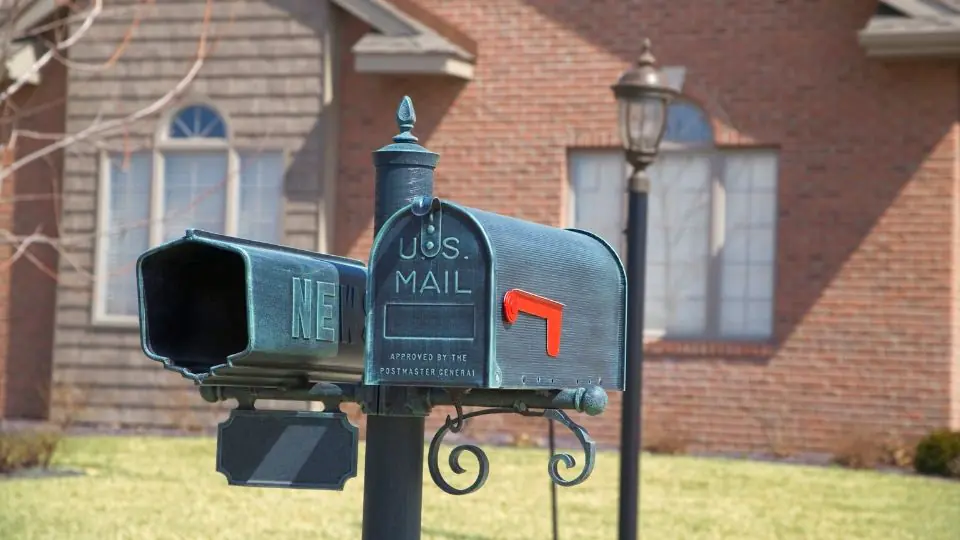 Replacing your old mailbox can provide an instant upgrade to your home's curb appeal. Basic mailboxes may be cheap and functional, but they are rarely pretty. Although some mailboxes can be upgraded with a fresh coat of paint, or updating the base with something more decorative. However, in many cases it is faster & easier to simply replace the mailbox with an upgraded model that really matches your outdoor decor aesthetic. Mailboxes are cheap and there are many ways to enhance its look. You can paint the box with a fresh coat and create a base for the mailbox from wood, or any other materials that will make it more attractive.
Green Up Your Lawn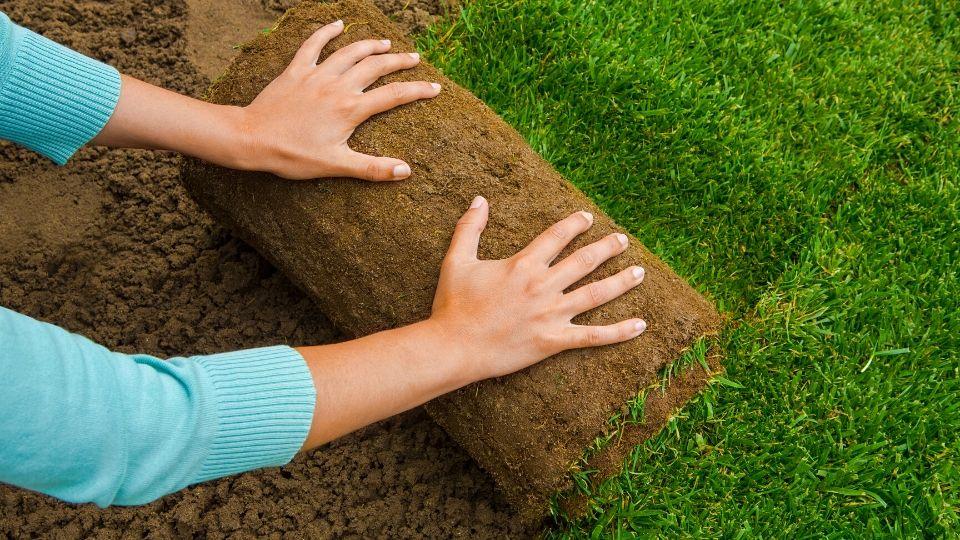 A well-maintained front lawn is an attractive feature in a home and instantly sends the signal – rightly or wrongly – about the maintenance level that is applied to the rest of the home. Keeping your front lawn green, trimmed, and weed free is probably one of the most important parts of establishing strong curb appeal. Think of it like living, green exterior decor!
If your lawn is in good shape, regular maintenance can help keep it that way. Mid-summer is usually the worst time to try to improve the look of your lawn, because the heat and lack of rainfall makes growing new, healthier, greener grass much harder. So, if your lawns needs some work, set aside some time in the spring and the fall to tackle some key lawn improvement projects.
Unless you need completely new sod, you can usually fill any bare spots with a grass seed mix that takes, on average, about 2 weeks to fill in. Be sure to blend new seed out and over the existing lawn so you don't see blotches of different grass scattered across your lawn.
For an environmentally friendly way to boost the health of your lawn, try sprinkling leftover coffee grounds on the lawn. Coffee grounds provide multiple benefits in the garden, including improved water retention, attracting earthworms which provide your plants with vital nutrients, and unused coffee grounds can increase the PH level in your lawn.
Add Porch Furniture
If you are lucky enough to have a front porch, don't let it go to waste. Adding a few pieces of patio furniture can make your porch more appealing and enhance the overall appeal of your exterior decor. And who doesn't love the idea of sitting on a porch swing with a cup of coffee and a good book? Here are some tips for patio decoration and furnishings:
Be wise about size: Try to scale up and pick the items in proportion to your porch space. Don't choose huge chairs and couches if you have limited space to prevent cluttering your front entryway.
Stay in style: Another important element to your porch furniture choice is to make sure the style of the furniture matches the existing exterior decor, as well as the inside of your home. For instance, if you have decked out the interior of your home in loads of farmhouse charm, your front porch should maintain that same sense of charm.
Whatever the weather: Always select weather-resistant furniture for an outdoor application. Even if you're placing it on a covered front porch, the elements always find a way to reach your outdoor furniture.
Add Hanging & Potted Plants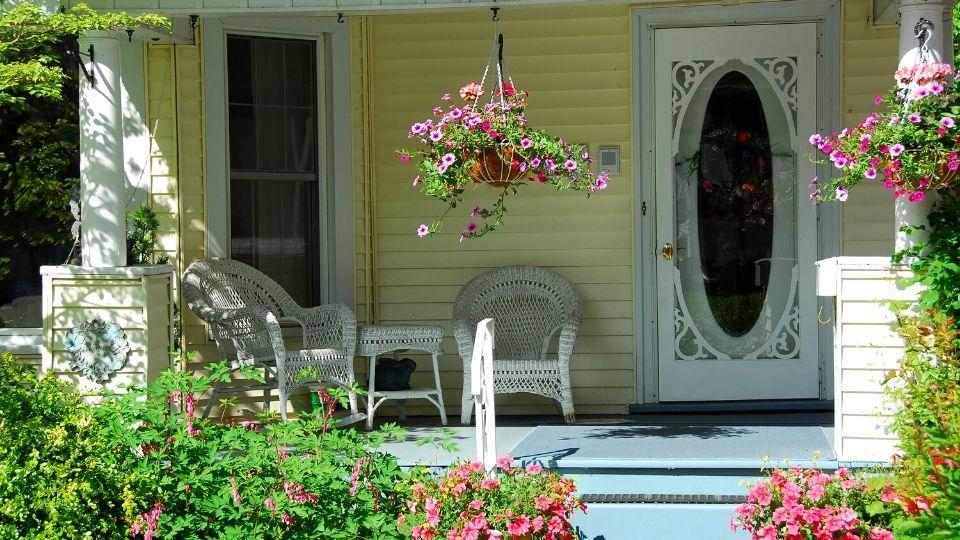 If your structure allows, find a place to add some hanging planters and potted plants to the entryway. Similar to window boxes, fresh greenery can add a lovely touch to your home, but the advantage of hanging pots and planters is that you can place them strategically where you need an extra bit of decoration. Additionally, plants are not just decorative, but they will also improve the air quality of your outdoor space and imbibe a sense of calm and relaxation.   
But always remember to keep your planters watered. Fresh, vibrant flowers definitely enhance the look of a home, but planters filled with dead and dry plants definitely do not.
Add a Water Feature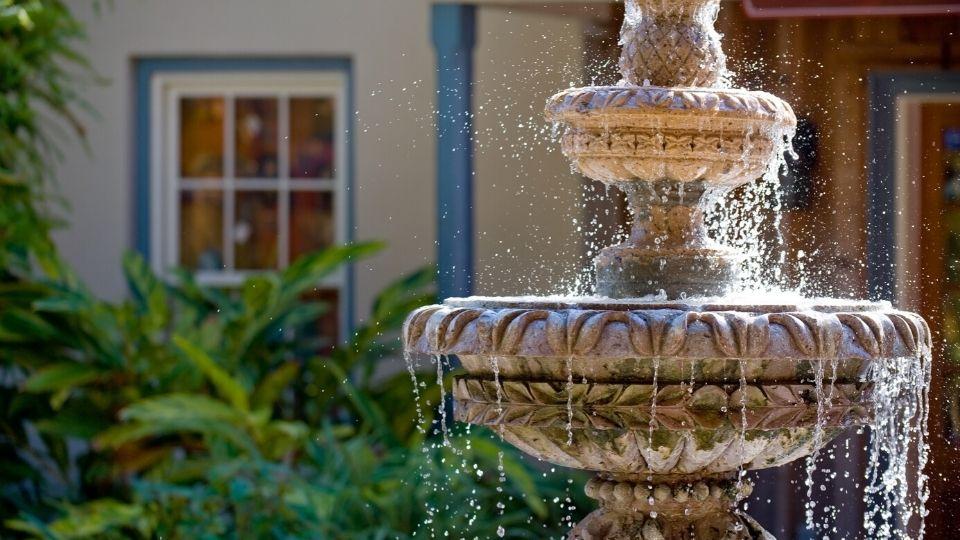 I love a good water feature. A small pond, decorative outdoor fountain, or other water feature can give your exterior decor a classically elegant appeal. Plus, there are few things quite as relaxing as the gentle sound of trickling water. Although not all front lawns provide ample space for a water feature, if you are lucky enough to be able to install even a small fountain near the garden, you will love the charming and elegant effect.
Creating a Welcoming Exterior
We hope the above tips above have provided some ideas and inspiration to increase the look and charm of your home's exterior. Whether you need to repair, update, or replace, investing some time and money in the outdoor aesthetic of your home will pay off in potential future home values or in immediate pride of ownership.