The following guest post about replacing or repairing your broken glass table top has been created in partnership with Fab Glass & Mirror.
Glass table tops as interior accessories are popular for their aesthetic and functional purposes. They can make your table appear classier and sophisticated while providing additional protection for your furniture. Glass table tops come in a variety of designs, shapes, and sizes and are quite efficient in making any space, for your home, feel larger and more open.
They can easily complement other furniture, making them perfect for your homes, offices, and businesses.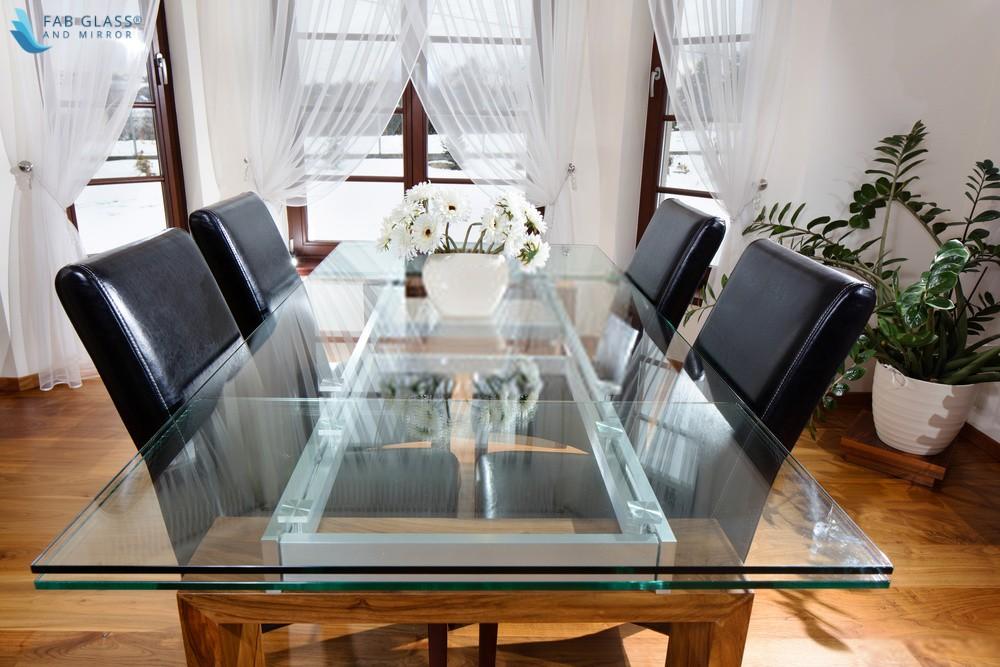 However, glass as a material is fragile and prone to a series of defects. Glass tabletops can shatter because of many reasons. Something heavy dropping on them is the most common. The glass table top can also get fractures because of the temperature differentiation resulting in expansion and contraction in the glass.
Therefore, we can say that it is unavoidable that a glass table top would sustain some damage at some point even with the best care and maintenance.
Common causes of glass table top damage:
And you're not always dealing with a completely broken glass table top that needs to be replaced. While moving or installing the glass top, chips and cracks may occur around the corners and edges. Nails and screws used to attach the glass top may also nick the glass if they are installed at the wrong angles. Over time, as stress develops around the nicks, it may lead to breakage.
Using a thin glass for tables that heavily use the wrong glass type can cause accidental cracking or shattering of the glass tabletop. Sometimes, when the glass tabletop does not have sufficient support, improper attachment or heavily loaded, it easily cracks.
Nickel-sulphide inclusions are another reason for such damage. These particles can develop during the glass manufacturing process, most likely from stainless steel machinery containing nickel and fuel with sulfur. With the passage of time, they can expand causing internal stress which decreases the strength of the glass and ultimately cause damage to the glass.
Should the table top glass be repaired or replaced?
Whether to repair or replace the glass table top depends upon several factors. If the damage is not too extensive and is located at edges or corners, repairs can work. Home remedies such as toothpaste, vinegar, nail polish, jeweler's rouge, and lemon juice are very helpful in handling smaller scratches, chips, cracks, and stains that may occur on the glass top with regular usage.
If the furniture is antique or has sentimental value to the owner, then repair is generally the preferred option. A professional glass table top repair service must be hired in these cases because such pieces are expensive and repairing such valuable things requires expertise. They can provide an accurate assessment of the extent of the damage and the available options for repair. They have the right skills, knowledge, and the equipment to fix the damaged glass tabletop. Calling in an expert would also save significant time, money and effort. The most important thing is that we might lose something very precious to us if we do not call the expert.
However, sometimes you cannot repair the damage on your own. Even the expert cannot repair the damage properly or if repaired. The fixed glass may not look as good as new. In the case of frosted or tinted glasses, repairs are usually visible. In such cases, replacement is a better alternative if the damage to the glass is too severe or noticeable. Replacing the entire glass table top can sometimes be even less expensive than repairing.
Which glass should replace the broken one?
Acrylic Plastic:
Acrylic plastic looks similar to glass but is much more durable, lightweight, and unlikely to fracture. It is easily available in most shops and can be cut into any dimensions according to the requirement. However, they are more prone to scratches and needs to be covered.
Tempered glass: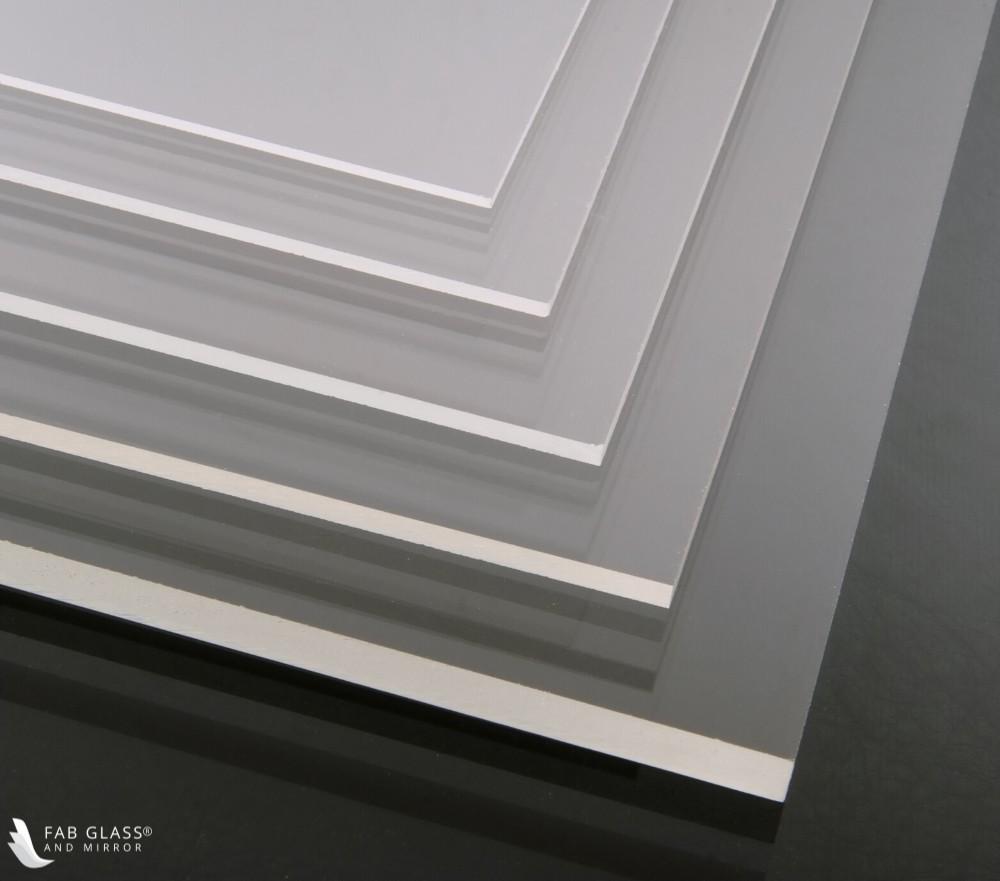 Tempered glass is another option. It is 4 to 6 times stronger than regular glass and is less likely to break. Unlike regular glass, it does not shatter into large shards when broken. When it shatters, it breaks into smaller pieces and does not form sharp splinters making it safer for the home environment. However, it is a bit more expensive than normal glass because of the added heat treatment processing. Drilling or cutting the glass without shattering it is not possible.
Annealed glass: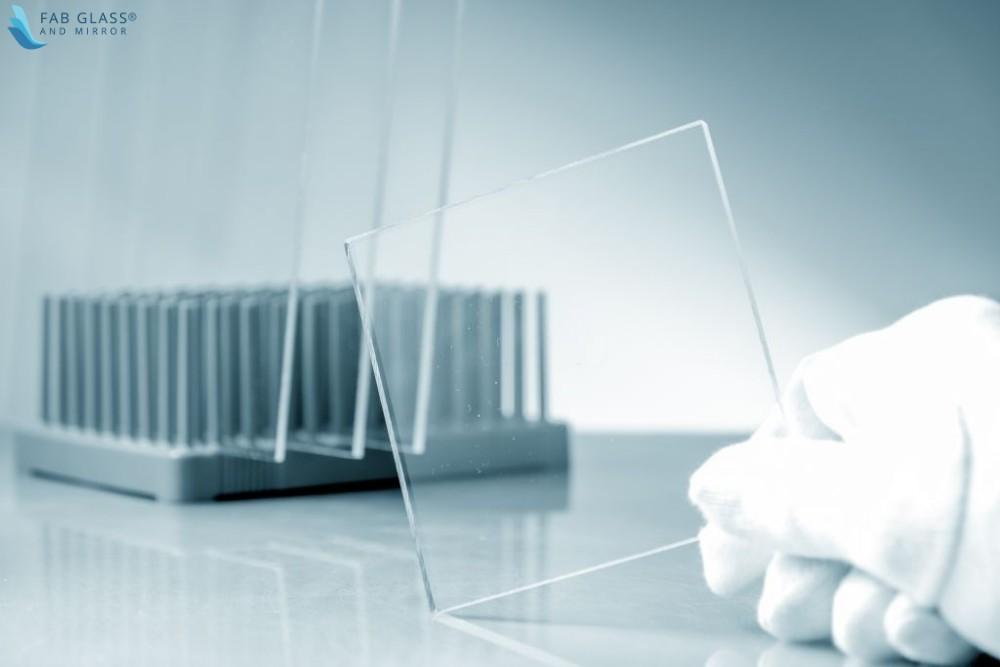 The process of making Annealed glass involves heating first and then slowly cooling it to relieve any internal stress. Because of this, the resultant Annealed glass is softer than the tempered glass but it tends to break into longer, jagged shards which can cause significant injury. It is cheaper and cost-effective than tempered glass.
Laminated glass: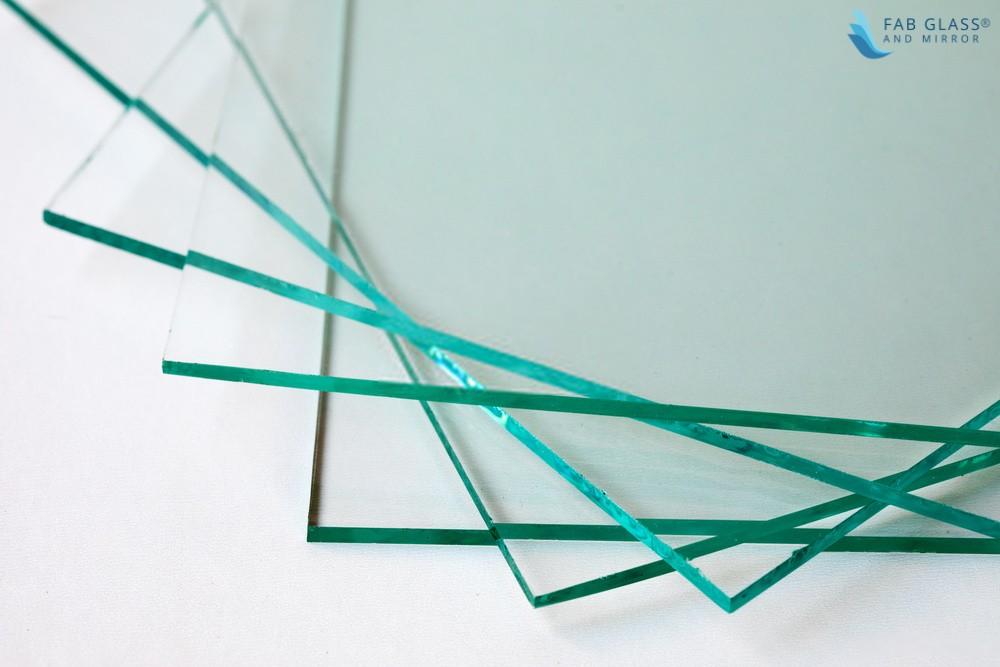 Two pieces of annealed glasses combined by a vinyl layer makes a Laminated safety glass. The vinyl layer acts as a holding agent. If the glass is broken or impaled, the holding property of the vinyl layer prevents it from shattering.
If you are someone who has a damaged glass tabletop and needs replacement then look no further than Fab Glass and Mirror. It provides a wide range of glass shapes, sizes, and colors with different types of finishes to choose from. Your homes look more elegant and adorable with these glasses because of the custom cutting. If you are in a dilemma on what to do about your broken glass table top or if you want to buy a new one, and you need expert advice, then the consultation experts of Fab Glass and Mirror are always available at your disposal to help in any way you need.
Furthermore, you will get free shipping, doorstep delivery, and excellent customer service to make your shopping experience worth your money.
Art & Home thanks the team at Fab Glass and Mirror for this helpful and informative article!