Perhaps you would like a shed for your backyard, but you certainly don't want to break the bank. Here are some of the key differences between shed kits and a DIY shed from scratch.
You need some extra storage space in your back yard, but you don't want one of those plastic sheds from the local big-box home improvement store. That's why you'd decided to create your own shed, but – being frugal – you'd like to build it as inexpensively as possible.
That's got you trying to decide between using a shed kit and building a do-it-yourself shed from scratch. It can be a difficult decision to make, and it's important to look at the advantages and disadvantages of each option.
What are Shed Kits?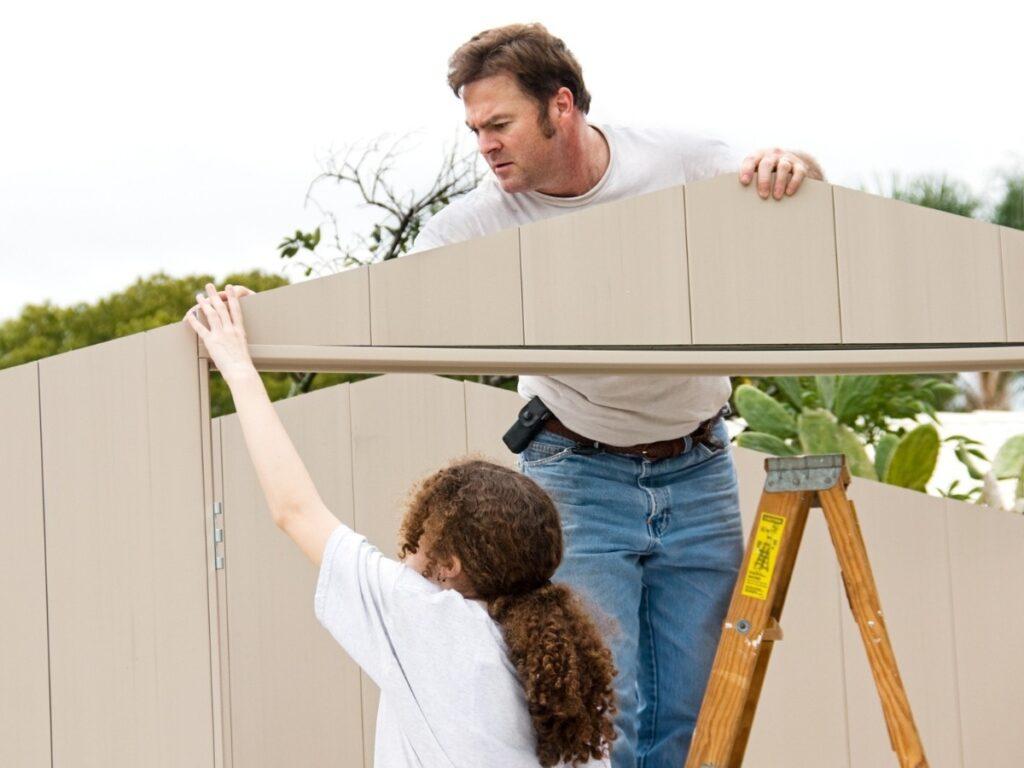 A lot of people who first make the decision to add a shed to their backyards consider purchasing shed kits. A shed kit comes with just about everything you need to put your new structure together. They come in a variety of materials, which include wood, metal, or vinyl. All of them share the same basic design, which consists of four walls and a roof.
A shed kit may seem like the perfect alternative for you; especially if you have never built something before. But what are the pros and cons of using one? Let's take a look.
The Pros of Using a Shed Kit
There are some advantages to using a shed kit to build your own shed. For example:
Your shed kit should include all the materials you'll need. They should be pre-measured, pre-cut, and pre-drilled. This can save you a lot of effort and time.
They can be a much cheaper option when you compare them to having a contractor to build your shed for you. Not only that, but you'll probably finish your project faster with a kit too.
Your shed can still have a professional look when it's finished. Many shed kits are created to look like a pro did the job, which means it can be a stylish addition to your home and yard.
Building and installing your shed should be simple. Make sure you follow the instructions closely and don't skip anything… even if it "appears" to be unnecessary.
The Cons of Using a Shed Kit
There are also some cons you'll want to consider if you're thinking about purchasing a storage shed kit. For instance:
It's likely to take a lot more time than you think it will. This is especially true if the shed you decide to build isn't relatively straight-forward. A fancier shed is likely to take a lot longer.
Not all shed kits have plans that are written by professionals. If this is the case for you, you may be left having to figure some parts of your build-out on your own.
The shed kit is likely to have a short lifespan. Many of them only last between 5-10 years.
A lot of kits promise easy installation, but they don't always work out to be easy. Make sure you check reviews from past customers to get their take on any shed kit you choose.
You may not find many custom choices. If you want your shed to be purely functional, you may not need a lot of additional options added to it. But if you want to customize it in any way, a shed kit may not be the best way to go.
Building a Do-It-Yourself Shed from Scratch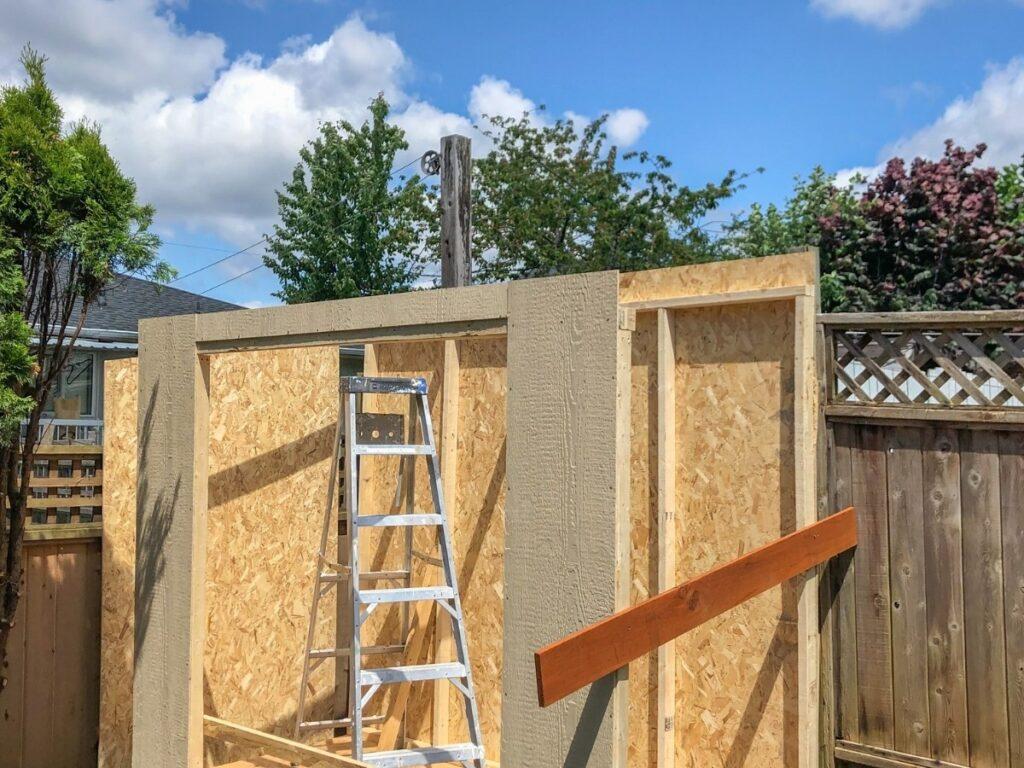 Did you know that practically anyone can build their own shed from scratch as long as they have a plan for shed? Building a shed doesn't have to be done by a professional to be a beautiful, functional, and stunning addition to your yard or garden. And the fall is the perfect time to build a shed! Not only will the days be cool enough to be able to work comfortably, but you can also incorporate some lovely fall decor around your new shed!
If you have ideas about exactly what you're looking for in a shed, this might be the best option for you to consider. Let's talk about the pros and cons of a DIY shed project.
Pros of Building a DIY Shed
There are a lot of advantages to building your own shed. Such as:
Maintaining control over the entire project from start to finish. Unlike having a contractor work for you, you get to be the one to decide how much you're going to work on your shed. A lot of people take these types of projects on for the weekend and have it done by Sunday evening.
Being able to customize your shed as much as you want to. For instance, would you like your shed to have a nice porch or patio? What about outdoor seating or lighting? Have you given any thought to adding solar panels for electricity? When you build a shed by yourself, you get to say what great features it has.
You can save a lot of money both in the short and long-term. You'll want to make sure you have a solid shed plan to help you determine exactly what materials you'll need. But if you follow it, you won't overspend. Also, because your shed will be solidly built, you'll save money on long-term maintenance costs.
You'll build your own confidence. Building a shed is something to be proud of! You'll be glad you took the time and invested it in this DIY project. It's also a great way to build confidence in your kids if you ask them to join in with you.
Cons of Building a DIY Shed
There really aren't very many disadvantages to building your own shed. You will need to have some basic construction knowledge, such as being familiar with different tools and materials. But even if your knowledge is less-than-basic, a good shed plan should break everything down for you.
Also, you won't have a warranty for your shed if you make a mistake. This is something to keep in mind.
Start Your Shed Project Today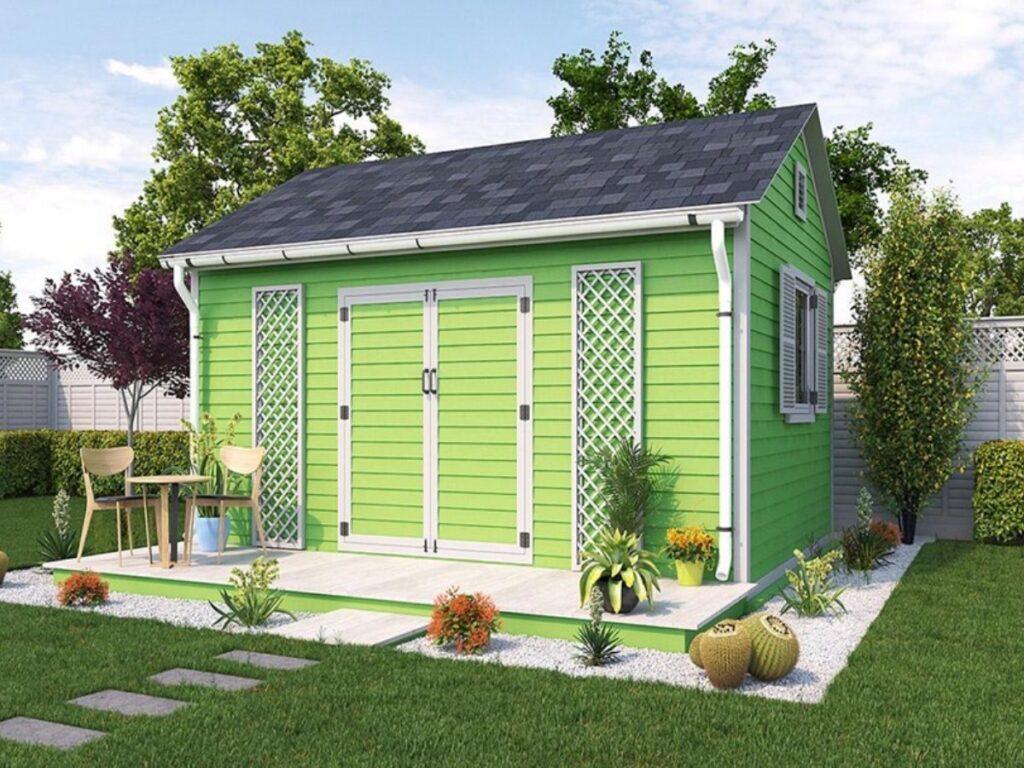 There's really no need to put off your shed project any longer. You can do it yourself, and good shed plans can help you from start to finish. You'll get to experience all of the advantages we listed above, and you won't even need to worry about mistakes.