Are you looking to create a solid album collection? If so, here is a list of over 100 of the best vinyl records that any record collector or music lover should own.
Please note that Art & Home has an affiliate relationship with some of the merchants listed below and we may receive a small referral fee – at no cost to you – for any purchases that you make utilizing the links provided. We use those funds to continue building Art & Home's unique collection of home decor articles and inspiration. And, you know, to buy stuff.
I just purchased an old-school (style) record player for my nephew for Christmas. He's recently gotten into the classic vinyl (via some friends and family members) and I thought this would be an awesome way for him to build out a proper album library with some of the best vinyl LPs that a person should own.
But that – of course – got me thinking about which albums he should start with. There are so many that I remember from my youth, but I ended up down a serious rabbit hole of trying to figure out which albums to get him to start his own collection.
Maybe you're struggling with the same dilemma? Are you looking to create a solid album collection? If so, then you're going to need some vinyl records. Vinyl LPs are the best way to listen to music and create an album library for yourself.
So I decided to put together a list of the 100 best vinyl records that any record collector or music lover should own… in no particular order!
100+ Best Vinyl Records to Own
| | | |
| --- | --- | --- |
| Artist | Album Title | Info |
| AC/DC | Highway To Hell | AC/DC was my first-ever favorite band, so it only seems right that I start this list with one of their albums! This is probably most people's introduction to them as well. |
| Bob Dylan | Greatest Hits | Bob Dylan's incredible songwriting and rich voice combine to create the kind of music that you cannot get sick of. Commemorate his legacy with this album. |
| David Bowie | The Rise And Fall Of Ziggy Stardust And The Spiders From Mars | Bold, experimental, and decadent, David Bowie's 1972 album speaks to the opulence of the time it was recorded in. |
| Janis Joplin | Greatest Hits | This album is a celebration of Janis's iconic voice. "Piece of My Heart" captures the emotional desperation with every croon; "Cry Baby" exemplifies her rebellious, bluesy style; and "Summertime Blues" showcases her badass rock side. Guaranteed to make you shiver. |
| Louis Armstrong & Ella Fitzgerald | Ella And Louis | This album has a timeless quality to it, giving the feel of a jazz club in New Orleans. The musicianship is so superb and complemented by Ella's voice and Armstrong himself |
| Patti Smith | Horses | Patti's wild heart and poetic soul captured the attention of many with her first album Horses. Her voice is as captivating as the owner herself, the album is noted for chronicling modern America which explored issues such as success, freedom to explore life on your own terms, freedom from religion or love. |
| Queen | A Night At The Opera | One of the top albums of all time, Queen's A Night At The Opera album has iconic songs like "Bohemian Rhapsody" and "You're My Best Friend." If you need a little epic in your life, this is the album for you. |
| Stevie Wonder | Songs In The Key Of Life | The ultimate Stevie Wonder album, Songs In The Key Of Life was released in 1976 and is considered one of the greatest albums ever recorded. With each song written by Stevie himself and every single note played by the great man himself (plus a few others) it has been called his "gift to humanity". |
| The Clash | London Calling | Repeatedly hailed the loudest rock album ever made, The Clash shouts with guitars and drums that are thunderously chaotic instead of quieter like their reggae-inspired predecessors. |
| The Who | Who's Next | Who's Next Album found the perfect balance between raw anger and experimental rock. It can be played at parties to get everyone moving, or listened to in solitude while pondering life. What will your next move be? |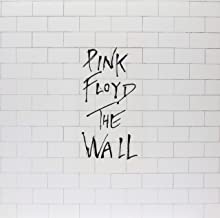 Pink Floyd – The Wall
This album was released in 1979 and is the band's only number one studio album in the UK, topping both the US Billboard 200 and their native UK Albums Chart. It features some of Pink Floyd's best-known songs, like "Another Brick in the Wall" and "Comfortably Numb".
| | | |
| --- | --- | --- |
| Artist | Album Title | Info |
| Aerosmith | Aerosmith's Greatest Hits | They wrote some of the most iconic rock songs ever. And now you can own every one of them! This album has sold over 44 million copies worldwide and features 15 tracks, including "Dream On", "Toys in the Attic" and "Love in an Elevator". |
| Bob Marley | Legend | Practically a self-titled album (Bob Marley is, after all, legend!), this LP features some of the best music that Bob Marley was known for performing live on stage in front of enthusiastic crowds around the world. |
| Def Leppard | Hysteria | You can't be born in the 80s and 90s without hum-slapping all of your friends with some Def Leppard lyrics after hearing their first album 'Hysteria.' You know you totally wished that they would have come to your high school graduation, because then you totally could have told one of them that it was "so easy" and rocked out together. |
| Jethro Tull | Aqualung | The Aqualung album is a progressive rock album by Jethro Tull, initially released in 1971. The album consolidated the band's worldwide success to date and became their commercial breakthrough in North America, reaching No 1 on the Billboard charts for seven weeks and achieving an RIAA certified platinum record award status. This popular prog-rock classic is jam-packed with songs about heavy themes like human suffering, depression, death, and terminal illness; proving that we all need music to help us through life's challenges while reinforcing and celebrating our humanity and mortality. |
| Marvin Gaye | What's Going On | The tales of Marvin Gaye's What's Going On Album range from sweet and solemn to energetic and triumphant, delivering a beautiful array of harmony that brings out the best in even the darkest time. |
| Paul Kantner and Jefferson Starship | Blows Against The Empire | A magnificent collection for fans of Jefferson Airplane and other classic rock greats alike, Blows Against The Empire is a metaphor for how fighting against our oppressive government can make us all free again. Some gone too soon but not forgotten, this hard-hitting electronic marvel from 1978 remains as relevant as ever despite recent conflicts around borders and immigration debates at home. |
| Rage Against The Machine | Evil Empire | Rock your way to some serious beats with Rage Against The Machine. This album really packs a punch, so grab some earplugs for you and your friends before playing it! If you love rocking out on guitars, pulsating bass lines, soulful drum beats then this is the album for you. |
| Styx | Pieces Of Eight | You gotta have a life jacket when you're cruising through the straits of your imagination with this sprawling double-LP. You'll find all these great band favorites: "Lorelei," "Renegade," and a whole bunch more in tunes that lean into progressive rock with an accessible twist. If these waves don't speak to you, trust yourself and dive right in! |
| The Doors | The Doors | An iconic album featuring the band's most well-known songs. Originally released in 1967, the remastered version includes two versions of Break on Through to the Other Side and their first recording of Light My Fire. |
| Tom Waits | Heartattack And Vine | A live recording from 1978, when the singer-songwriter was in his prime. It captures iconic performances from one of his most underrated periods, and it's been re-released for your listening pleasure. |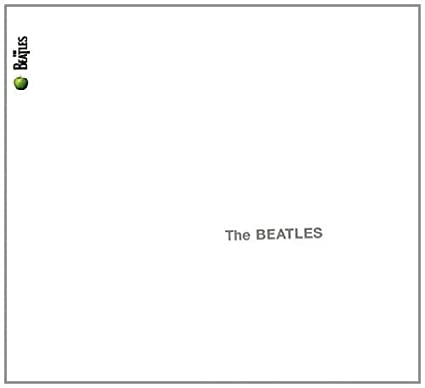 The Beatles – The White Album
This is THE Beatles album. It was released in 1968 and features one of the best-known songs ever, "Hey Jude".
| | | |
| --- | --- | --- |
| Artist | Album Title | Info |
| Aretha Franklin | 30 Greatest Hits | You can't have a complete album collection without some of the greatest songs from the Queen of Soul herself. |
| Bruce Springsteen | Born To Run | This is THE Boss right here. His 1975 release cemented his status as an American rock icon. |
| Depeche Mode | Some Great Reward | They're still some of the most influential synthpop artists around. With 11 albums, Depeche Mode has taken over the world. |
| Johnny Cash | Johnny Cash At San Quentin | This iconic rock and roll album was recorded live at San Quentin State Prison on February 24, 1969. Johnny Cash performed three shows of approximately 30 songs per show for the prisoners over two days of headlining concerts. The event would be one of his last major concert tours before his death. |
| Meat Loaf | Bat Out Of Hell | One of the most bodacious albums in musical history, this one zooms out with full gusto. |
| Paul McCartney and Wings | Band On The Run | Paul McCartney's album Band On The Run was released in 1973. Known for his wistful love ballads, the highly individual McCartney has always had a knack for composing infectious melodies ۚ not to mention using catchy lyrics. This is one release where he decided to break away from the pop stylings of Beatles and recorded an album that was heavily influenced by rock 'n roll music. |
| Roberta Flack | Chapter Two | Known for her distinctive vocal style and improvisational performances, Roberta Flack brings a timeless sound to the world of jazz. Dip your toes into the groovy sounds created by this album – you're guaranteed not to regret it! |
| Talking Heads | Stop Making Sense | Essentially, this is the sound of an amazing concert. Without leaving your house, you can hear all their best songs in one go. It will take you back to a simpler time when music was about expression without technology. |
| The Jimi Hendrix Experience | Electric Ladyland | Long before his death, the eccentric guitar stylist was on a self-destructive path. However, this album is all about the sheer power of Hendrix's abilities to create unique music with an earth-shaking sound that no one else could replicate. |
| Traffic | The Low Spark Of High Heeled Boys | After years of ups and downs, the band made it back to where they started–at ground level. They blew up with their breakthrough album The Low Spark Of High Heeled Boys in 1968, but by 1971 they found themselves stranded on a side street when their producer was arrested for heroin possession. |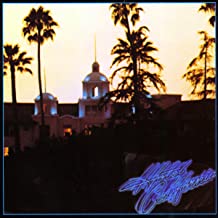 The Eagles – Hotel California
This album was released in December 1976 and went on to become the best-selling album of all time by an American band, with more than 26 million copies sold through 2006.
| | | |
| --- | --- | --- |
| Artist | Album Title | Info |
| Beastie Boys | Check Your Head | This album would go on to become one of the band's most popular efforts in their extensive catalog. It has since sold over two million copies worldwide thanks to singles like "So What'cha Want" and "Pass The Mic." |
| Bruce Springsteen | Nebraska | Journey with the Boss across the breadth of this vast country, creating sparks of rebellion and catches of redemption throughout all. |
| Dire Straits | Brothers In Arms | Hailed as one of the best albums in rock history, this album features lyrically smart tracks that will make you want to take off cruising down the road like Hollywood hotrod royalty! |
| Joni Mitchell | Blue | You thought you knew her as 'the Queen of Folk' and were content to squander your days off driving around in your Birkenstocks, but now that you've given this album a good listen, Joni Mitchell doesn't seem quite so mellow. |
| Michael Jackson | Thriller | Michael Jackson's Thriller Album is one of the most iconic pieces in all music history. It will make you feel like nobody can touch you unless they're dancing with…the thriller. |
| Peter Frampton | Frampton Comes Alive! | This live album, originally released in 1976, mixes the best of Frampton's most powerful performances with sound effects and soliloquies about his life and career taken from a live performance review done at the Winterland Ballroom in San Francisco. |
| Sam Cooke | The Best Of Sam Cooke | This is it! Your chance to hear Sam Cooke's signature songs like "You Send Me", "Wonderful World", and "Chain Gang" all in one place. Get ready for your life to be changed forever with this amazing album cover, timeless music, and the classic voice that will soothe your soul. Who could ask for anything more? |
| The Allman Brothers Band | Eat A Peach | Classic rock from a band that took Southern Rock to new heights. The album features classics like "Statesboro Blues," "The Shape I'm In," and the famous "Whipping Post." This is a must-have for any lover of good music. Experience a classic American phenomenon with this one-of-a-kind album! |
| The Kinks | Low Budget | This is timeless rock 'n' roll recorded so exquisitely that it makes your chest swell every time you listen to one of The Kinks' classic tunes. |
| UB40 | Signing Off | The UB40 Signing Off Album is full of diverse classic rock and country music that fans can't stop listening to. |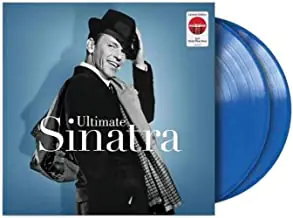 Frank Sinatra – Ultimate Sinatra
The King of Cool has been captured live and packaged as a bundle of unparalleled entertainment to share with anyone who appreciates the finer things in life.
| | | |
| --- | --- | --- |
| Artist | Album Title | Info |
| Bee Gees | Trafalgar | Since 1989, you've been going gaga for the Bee Gees. This mix of male harmonies and a little Travolta-Esque disco dancing is perfect for relaxing in a hot tub on a cool spring night—or an ice-cold October afternoon. |
| Bruce Springsteen | The River | There are few albums that retain their iconic status with such potency as Bruce Springsteen's 1980 release The River; an album that carried frank introspection side by side with radio-ready tracks like "Hungry Heart" and "Hungry Eyes" was a game-changer in rock n roll |
| Elton John | Goodbye Yellow Brick Road | Goodbye Yellow Brick Road Album has some of Elton John's most famous pop songs, including Saturday Night's Alright For Fighting, Crocodile Rock, and Sorry Seems To Be The Hardest Word. It includes 20 prized tracks that aren't just worth listening to – they're worth remembering. |
| Kate Bush | Hounds Of Love | Kate Bush Hounds Of Love Album is the ninth album by this iconic singer, released on 3rd November 1985. This catchy pop-rock record takes listeners to a place where they are surrounded by the happiest memories of their childhoods, serving as both an intense nostalgia trip and an evening full of sheer delight. |
| Miles Davis | Kind Of Blue | Searching for words to describe Miles Davis's prolific output is like trying to capture some invigorating mist. It's hard to see it directly, but the first time you felt it, you were hooked. |
| Peter Gabriel | So | Peter Gabriel's So album came out in 1982, to mixed reviews from critics. Fortunately for Peter, this didn't stop people from buying it or his other works. The album is considered a testament to the rising influence of African American music at the time and an expression of rebellion against rock n roll culture. |
| Santana | Abraxas | Years after its release, Santana's Abraxas album continues to impress new listeners. With the beautiful Latin flavor that Santana is known for, this album seamlessly blends jazz, blues, funk, and rock into a complete masterpiece. |
| The Band | The Band | The sounds of The Band dated back to the era where musicians still played their instruments and sang live. Fans loved these guys because you never knew what spontaneous jam session was going to occur next; One minute it could be folk-rock, and the next Blues and sometimes even marching band music. |
| The Moody Blues | Days Of Future Passed | Lauded by critics worldwide when it was released in 1967, the Moody Blues Days Of Future Passed Album has become regarded as an undisputed masterpiece. Produced by legends Tony Clarke and Brian Ambrose King, over these 12 |
| Van Halen | Van Halen | As Van Halen's fourth album, it is their least successful commercially and has been considered the weakest link in their catalog by the band members. The group may have sped up production to get back on tour before singer David Lee Roth left – but we couldn't care less. This classic Van Halen release is every rocker's music nerd award for "albums I love." |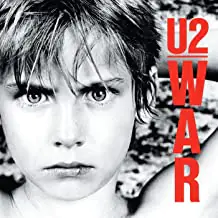 U2 – War
The perfect gift for anyone looking to make their best friend feel like they come second to this album.
| | | |
| --- | --- | --- |
| Artist | Album Title | Info |
| Billy Joel | The Stranger | The Stranger Album was Billy Joel's sixth studio album, released in 1977. It topped the charts and achieved platinum status. The title track still reigns as one of his most popular songs; featured on this album among other contemporary hits like "Just the Way You Are" and "She's Always a Woman." |
| Cheap Trick | Cheap Trick At Budokan | No one does classic rock like Cheap Trick. Long before anyone ever heard Nirvana or Pearl Jam, this band was giving people around the world the hard rock sound that made them feel alive and free to rebel against authority. |
| Elvis Presley | Elvis Presley (Self-Titled) | Get in on history with Elvis' self-titled debut album! The first chart-topping rock-and-roll record helped usher in a new era in music. |
| Kiss | Alive! | It's the self-proclaimed "best live album ever" because of its raw energy and rockin' tunes. It seems like all twenty-four tracks are recorded loud enough that your speakers will start picking up radio waves if you listen too close (and that's just what I did). |
| Neil Young | Harvest | One of the most iconic voices in music is in top form for his second solo album. Neil Young never lost track of the importance of living every moment out loud. Blending traditional American folk idioms with volume-dispensing electric guitars, Harvest is at once warmly familiar and breathtakingly new. |
| Peter Gabriel | Peter Gabriel | One of the most influential artists in popular music history, Peter Gabriel needed to have a self-titled album. And so he made one. |
| Sex Pistols | Never Mind The Bollocks Here's The Sex Pistols | Sex Pistols is the only punk rock band to have a number-one album on both sides of The Pond. Heavily censored but nevertheless incredibly influential, their record sold over 3 million copies worldwide tearing the arbiter out of every hymn book in Christendom with its blasphemous title and insubordinate musical attack. |
| The Beach Boys | Pet Sounds | The British music magazine NME has it as number one on its list of "50 Albums That Changed Music". It's probably one of my all-time favorites. |
| The Rolling Stones | Goat's Head Soup | After a hiatus in the late '60s, it took a personal tragedy for The Rolling Stones to revisit their roots and give us another album. This time out Mick Jagger was less of a genius songwriter and leader with Keith Richards being the clear-cut frontman. |
| Van Morrison | Astral Weeks | It may not be the most prolific album in terms of individual song count (with only 10 tracks), but across its sprawling all-star runtime, there are enough indelible melodies and adventurous sonic flourishes to make you believe this was nothing less than a divine visitation. |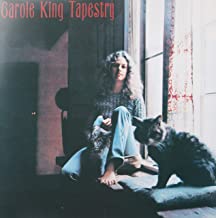 Carole King – Tapestry
This isn't the kind of tapestry we normally talk about, but if you want some classics from the 60s and 70s that made it onto every playlist, look no further than this classic album.
| | | |
| --- | --- | --- |
| Artist | Album Title | Info |
| Blondie | Parallel Lines | Released by Blondie in September 3, 1978, Parallel Lines became a landmark punk and new wave album that solidified the band's place as one of the biggest bands in these respective genres. |
| Creedence Clearwater Revival | Green River | It's got "Fortunate Son" and other Creedence hits like "Down on the Corner." What more could you ask for? |
| Fleetwood Mac | Rumors | In 1977, Fleetwood Mac released an album that captured the breaking hearts and ending friendships all too well. Songs drifted from longing to pain as they mourned their losses over a backdrop of southern comfort food. |
| Led Zeppelin | IV | Often referred to as simply "IV", this is the fourth studio album by the English rock band Led Zeppelin, released in November 1971. |
| Neil Young & Crazy Horse | Live Rust | The 1979 live Rust album helped shape Neil Young's career. |
| Phil Collins | Face Value | Released in 1981, this album still sounds as fresh and relevant now as it did over 40 years ago with production by the likes of Godfather of Soul James Brown! |
| Simon and Garfunkel | Bridge Over Troubled Water | Talk about the cool sound that this album has that touches your soul. This three-album set is a display of acoustic, folk-rock genius. The songs are timeless and profound. |
| The Beatles | A Hard Day's Night | With influences of rock 'n' roll, rhythm and blues, country music, gospel music, and soul music such as with Chapel Of Love or I'll Cry Instead., A Hard Day's Night has been recognized to be an influential pop-rock landmark for generations of fans right up until today! |
| The Rolling Stones | Sticky Fingers | The Rolling Stones achieved the perfect mix of funk, punk, and rock in their classic 1971 album. |
| ABBA | Gold | You adore ABBA. We know, we do too! Now you have a chance to experience what it would be like to travel back in time and see them on stage with this compilation of their greatest hits from 1973-76. |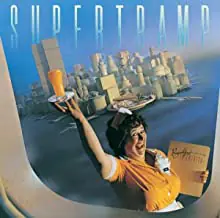 Supertramp – Breakfast In America
This is one of the coolest rock bands in history and their cross-Atlantic tunes take you back to the '70s. The melodies will leave you breathless and make you ponder life's many mysteries. The incredible musicianship can give you goosebumps and it's a must-have for any pop or rock fan.
| | | |
| --- | --- | --- |
| Artist | Album Title | Info |
| Bob Dylan | Blonde On Blonde | Half a century after his first release, this album still stands tall, Dylan's harmonica bringing bluesy sadness to "One Too Many Mornings" and "Just Like Tom Thumb's Blues." |
| Crosby, Stills, Nash & Young | Déjà Vu | If you want a classic Americana sound, the Crosby, Stills, Nash & Young Déjà Vu Album is just what you're looking for. These timeless classics will have you craving songs from this generation of artists. |
| Grace Jones | Island Life | The vibrancy within each song is electric and pulses excitingly throughout the space…no matter where you are or if your surroundings change! It's a slice of paradise that you can take with you whenever and wherever you go. |
| Led Zeppelin | Houses Of The Holy | A breakthrough in the music industry that defined our generation, Led Zeppelin's Houses of The Holy marked yet another milestone for one of rock n roll's most revered bands. Filled with epic masterpieces like "The Song Remains The Same," "No Quarter," and "Dancing Days." |
| Nirvana | Nevermind | Kurt Cobain described this 1991 release as an attempt to capture the intensity of their live performances. |
| Pink Floyd | The Dark Side Of The Moon | This album is probably most people's introduction to Pink Floyd. |
| Sinéad O'Connor | The Lion And The Cobra | Sinéad O'Connor's powerful voice and fearless spirit have been the voice of a generation. This album, her fourth solo release is fresh and innovative-defying expectations—bringing fans edgy energy and timeless truths about unexpected places. |
| The Beatles | Abbey Road | Released on 26 September 1969, Abbey Road is widely regarded as one of The Beatles' most tightly constructed albums. |
| The Rolling Stones | Their Satanic Majesties Request | It's gritty, bare-knuckle rock soaked with invigorating blues, jazz horns, and string ensemble. It was recorded in a matter of days in 1967 at the famed Olympic Sound Studios in London after the Stones' early morning rave-up on the "pendulum" of Stone Brian Jones's grand piano had jarred loose one piece |
| Tom Petty & the Heartbreakers | Greatest Hits | Play the music of your heroes with this Tom Petty & the Heartbreakers bestselling album. Featuring hit songs like "Don't Do Me Like That" and "I Won't Back Down", you can rock out to some classic tunes. There is something for everyone on this album! |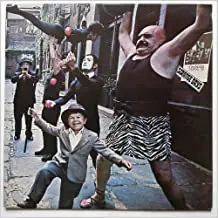 The Doors – Strange Days
This classic album was released in September 1967 and features some of their best-known songs, including "Love Me Two Times" and "People Are Strange".
| | | |
| --- | --- | --- |
| Artist | Album Title | Info |
| David Bowie | Diamond Dogs | David Bowie's album "Diamond Dogs" stands as a benchmark of '70s rock. A masterpiece of glam-rock that everyone should have in their collection! |
| Iron Maiden | Powerslave | This is an album that will propel listeners into high gear, offering them the perfect soundtrack to get amped up for life's next big challenge! |
| Linda Ronstadt | Heart Like A Wheel | Linda Ronstadt created a masterpiece in this 1974 album showcasing a catalog of her most treasured hits, including "Blue Bayou," "Different Drum," "Heatwave" and many more. Her versatility across all genres has never sounded so good! |
| Original Cast | Jesus Christ Superstar | Over 50 years ago, the director and creator of the 1971 live rock opera film version of TS Eliot's groundbreaking poem became a masterpiece that has become an anthem for freedom and rebellion everywhere. |
| Pretenders | Pretenders | Pretenders are one of the most popular British rock bands to emerge in the post-punk period. They are credited with being the first new wave/ punk rock band to produce a record without synthesized bass, drums, or rhythm guitar. |
| Bob Dylan | Highway 61 Revisited | They said he was washed up, but Dylan pulled through with this album of original tunes. He's still got it, baby. |
| Steely Dan | Aja | This 1979 release is often considered their finest work due to its conceptual cohesion and undisputed commercial appeal. |
| The Beatles | Sgt. Pepper's Lonely Hearts Club Band | The most iconic record in the history of Western society, with artwork that is still challenging to this day. The Beatles had created their swan song and launched a revolution–in pop/rock music, graphic design, studio engineering, fashion design. Sgt. Pepper's Lonely Hearts Club Band became not only an instant bestseller for The Beatles but also one of the most influential albums of all time releasing its sound to shape genres including psychedelic rock and alternative music |
| The Smiths | The Smiths | The Smiths are four faces for all seasons; they create music that is dynamically different yet complementary. This album captures the group at their most vulnerable, singing about love and heartbreak. |
| Creedence Clearwater Revival | Chronicle | Creedence Clearwater Revival is a psychedelic American rock band that spearheaded the 1967 Del-Fi Records "twang" sound. They are considered to be widely influential on subsequent popular music, especially country, and southern rock musicians. |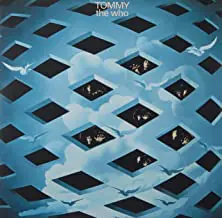 The Who – Tommy
This 1971 record was the rock opera's first big hit. It told the story of a deaf, dumb, and blind kid who becomes a famous pinball player and hero to outsiders and outcasts.
| | | |
| --- | --- | --- |
| Artist | Album Title | Info |
| David Bowie | Hunky Dory | Between era-defining singles like "All The Young Dudes" and the classic cuts that embody everything about '70s glam, Hunky Dory is an album that can really be called Bowie's best. From the quasi-country of "Kooks" to the heavy metal feel of backup singers Mick Ronson and Ian Hunter on "Oh! You Pretty Things," Hunky Dory evidenced a range not seen again until he partnered with Nile Rodgers on 1983's Let's Dance. |
| Isaac Hayes | Hot Buttered Soul | From the opening bass line on "Walk On By", Isaac Hayes changes the course of soul music. This album mixes his usual dramatic style with pop sensibilities to invent a new sound in music, which is now referred to as "Southern Soul". |
| Louis Armstrong | What A Wonderful World | Louis Armstrong sings his most famous tunes in this album. It has been a best seller for over 50 years and ranks among the all-time top 100 albums on Rolling Stone's list. |
| Otis Redding | Otis Blue / Otis Redding Sings Soul | This timeless work will forever change your understanding of music as art as well as an interpretation of life through song. As Frank Sinatra said about Otis Redding, "He could make ya laugh, make ya cry." |
| Bob Dylan | Nashville Skyline | It's Bob Dylan, but not as you know him. With no guitar to accompany him and only a piano behind the legendary voice, Nashville Skyline demonstrates that his songs could flourish without folk instruments. Nashville Skyline is one of those albums that can't go wrong – it has well-written songs, stellar instrumentation done by some of the best players in Nashville at the time, and an intimate feel which made this record one of his most personal to date. |
| Prince And The Revolution | Purple Rain | Fall in love with a legend. The one and only Purple Rain album by Prince And The Revolution is what it's all about, don't settle for anything else. |
| Stevie Ray Vaughan | Texas Flood | This album is a great nostalgic piece of American culture. If you're any sort of Stevie Ray Vaughan fan, this album should be in your collection. The fact that it's an album full of timeless tunes just makes the purchase all the more special. |
| The Beatles | The Beatles | Considered one of the best albums ever recorded, The Beatles Self-titled album is the first recording by this legendary English rock band. With iconic songs like "I Want to Hold Your Hand" and "A Day in the Life", it's no wonder so many people are atwitter about this album. Whether you're a huge fan or not, you'll love this collection! |
| The Who | Live At Leeds | This is the perfect audio companion to your daily road-rage or workout. It's like you were there and we swear if you crank it back up, they'll be coming for you! |
| Weezer | Blue | The Blue Album was released in 1994, and it featured memorable hits like "Undone" and "My Name is Jonas." Rolling Stone called the album "fueled by adolescent resentment," while Pitchfork praised its production style. |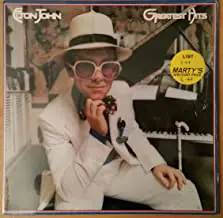 Elton John – Greatest Hits
Surfing the charts since 1973, Elton John's Greatest Hits album never disappointed. With songs that are both timelessly catchy and powerfully emotional, people have been flocking to this landmark album for decades. Painstaking craftsmanship by one of music's greatest composers.
The Nostalgia of Vinyl Records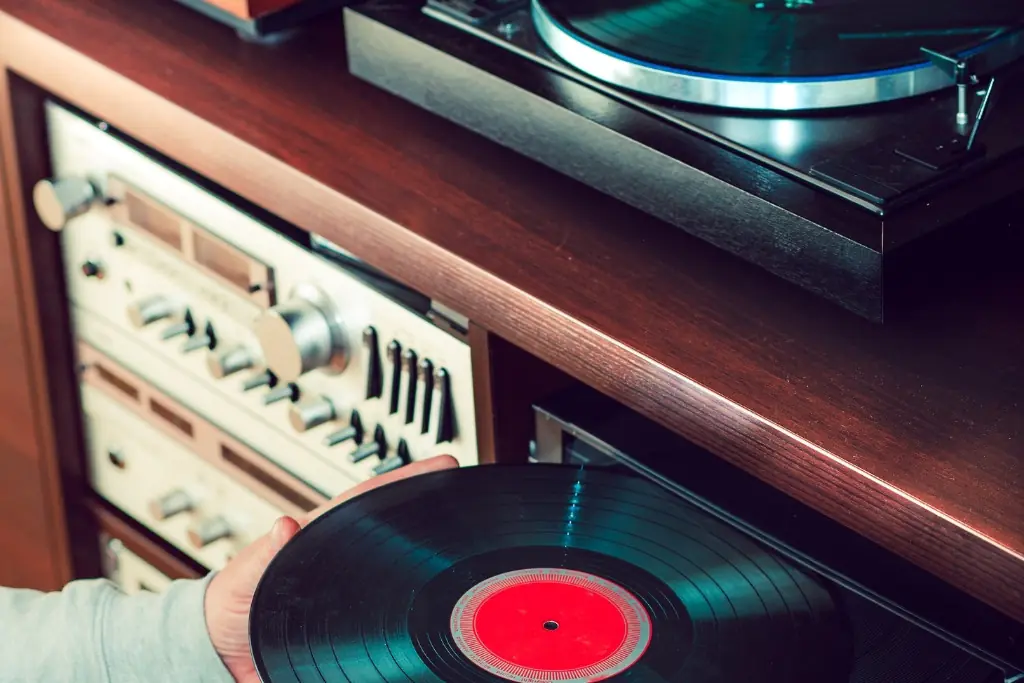 It might seem cliche, but there is a reason why so many people get nostalgic about their old albums. When was the last time you actually went through all your CDs or browsed through your entire collection of MP3s? No matter how much digital copies have taken over, nothing has ever been able to match up with the nostalgia felt when listening to real vinyls. And these days, finding used or collectible vinyls is easier than it ever has been before (and they're often cheaper too)!
The nostalgia of vinyl records is a big part of what makes them so special. Vinyl has an old-school vibe to it that can't be found anywhere else, and it's often the only way you'll get to listen to some albums.
As such, it's worth building out your own record collection if you haven't already done so – or adding new titles on top of the ones you already have.
And while some people love going through the trouble of hunting down rare collectible LPs from their favorite artists (and paying a premium), everyone should also try listening to at least 100 modern classics in their original format! That means getting some solid albums for your vinyl LP library if you don't yet have one built up.
The Sound Quality of Vinyl Albums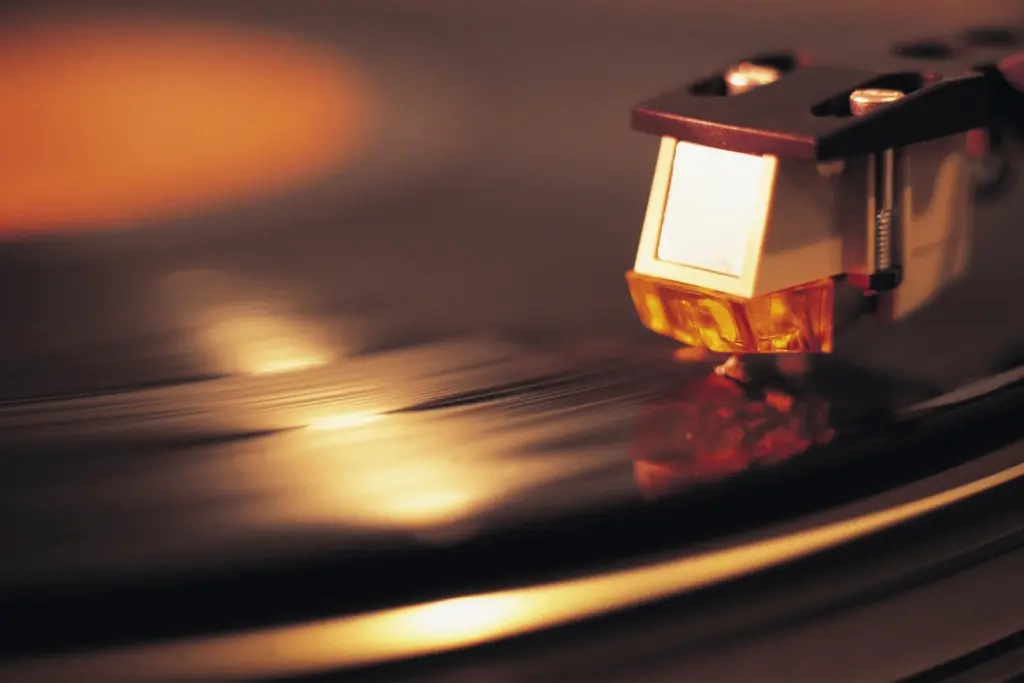 Vinyl records sound better than digital albums – and every self-respecting album collector knows this. Digital copies of songs don't offer the same warmth or tone that you'll find on an LP, and they simply can't recreate the classic vinyl experience we all know and love (or hate). Listen to these songs and listen to your heart, and you will know that what I say is true!
If you want to listen to some music without suffering from ear fatigue caused by compressed files, then getting a real vinyl record is your best bet! And even if it's not your preferred method for listening to new releases, there are still plenty of reasons why owning 100s of LPs makes sense.
Every Album Should be Listened To On Vinyl Records at Least Once
There's just something about listening to old-school analog albums that really changes your perception of music. Vinyl LPs are the closest thing you can find to experiencing an album's true sound – so at some point, every new release should be listened to on vinyl records!
Finding New Music Through Old Releases
There's also an added benefit of being able to find new music through old vinyl. Since they've never gone out-of-style, LPs are still an incredibly popular format for both casual and experienced listeners. If you want to discover some real classics without breaking the bank on brand new releases, then hunting down used copies might be your best option!
Every Album Has a Story
Even if you're not one for nostalgia or finding hidden gems in previously released albums, there's just something about listening to classic records that makes it all worth it. Every album tells its own story – and sometimes we can learn things from these stories that we would have otherwise missed out on (and this is especially true when tracking vintage releases). So while 100 modern classics may seem like a lot, there are still so many more titles to choose from if you want to build up your vinyl collection!
Best Place to Buy Vinyl Records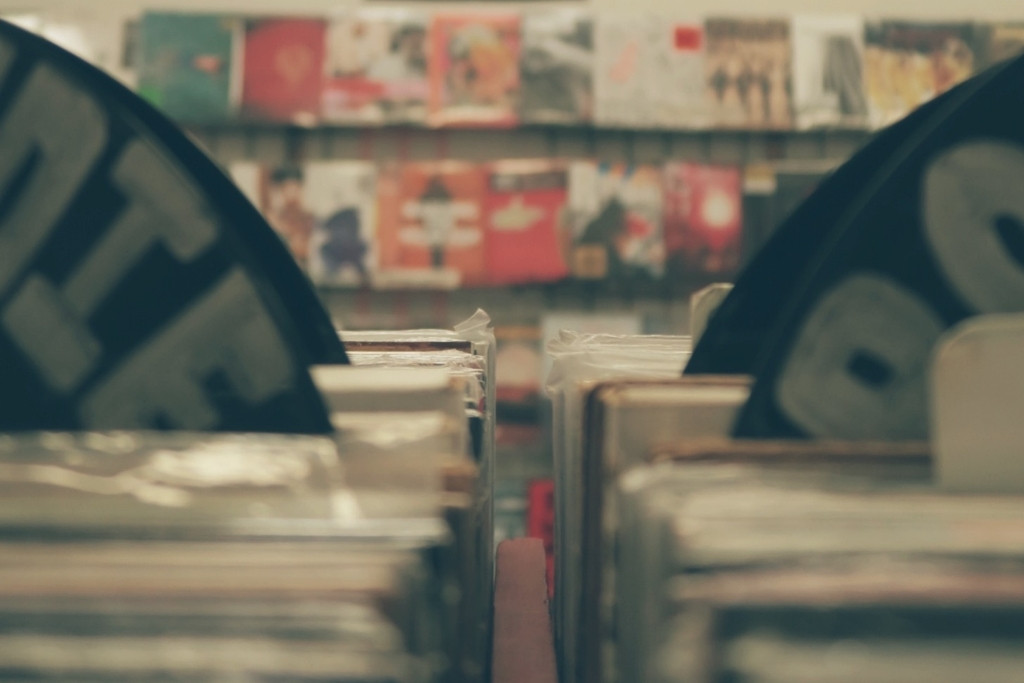 If you're in the market for some new vinyl, then there are a number of great places to make your purchases. Many second-hand stores and thrift shops sell albums from time to time (especially around Record Store Day!), while Amazon is also another popular option if you don't mind waiting a couple of weeks before getting your LP in the mail.
And of course – shameless affiliate plug pending – there is Amazon. This might be one of the easiest ways to get started with your collection. You can purchase used or collectible LPs without having to do any legwork at all! But be prepared, as these albums are probably going to set you back a bit more than they might if you found them in your local thrift store.
New or used, it's up to you. But any true music lover should have at least the basics in their album library.
Did I miss your favorite vinyl record? Let me know the artists and the album title in the comments below so we can consider adding it to the list!