I first discovered Jim Beam® Bourbon BBQ Sauce during one of my trips to Shoreview, Minnesota at a restaurant called The Green Mill®. They offered a steak with Jim Beam Bourbon mushroom sauce that was absolutely delicious.
Unfortunately, as restaurants often do, they changed their menu and removed this item. Not wanting to give up on the unique flavors, I went on the hunt to try to recreate this dish.
It took a bit of trial and error, but I finally combined the right ingredients in the right way to uncover the recipe for this delicious BBQ sauce. Or, if it isn't exactly the same, I'm really, really happy with the updated version!!
The Jim Beam Bourbon BBQ Sauce recipe has a unique tangy flavor with just enough heat to be noticeable without being overwhelming. Of course, you can adjust the amount of heat by increasing or decreasing the amount of cayenne to your taste.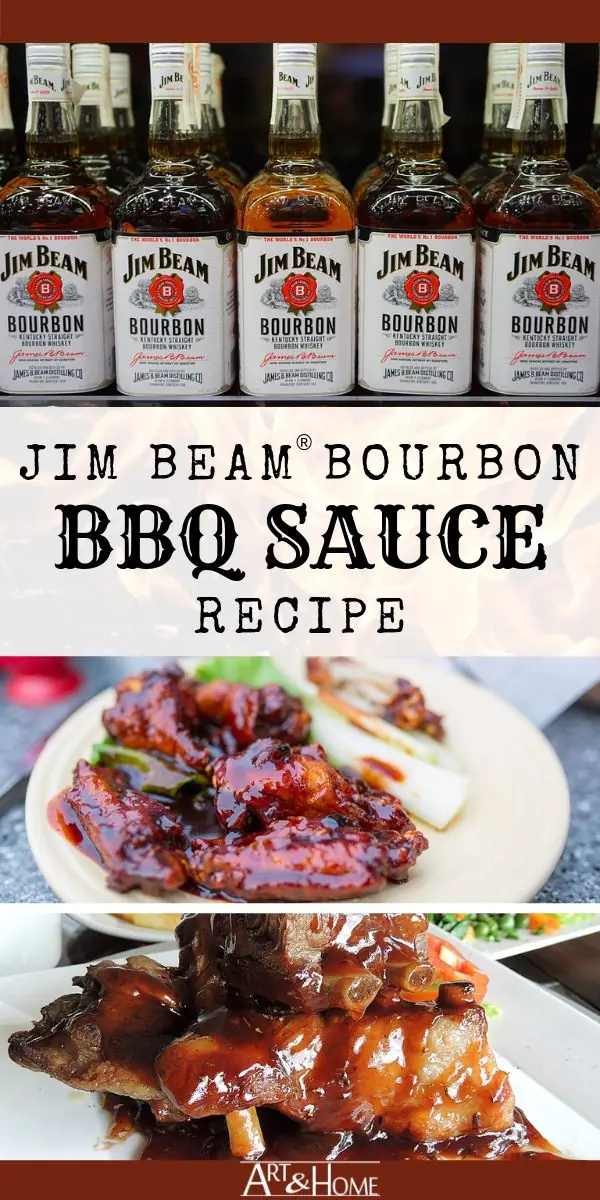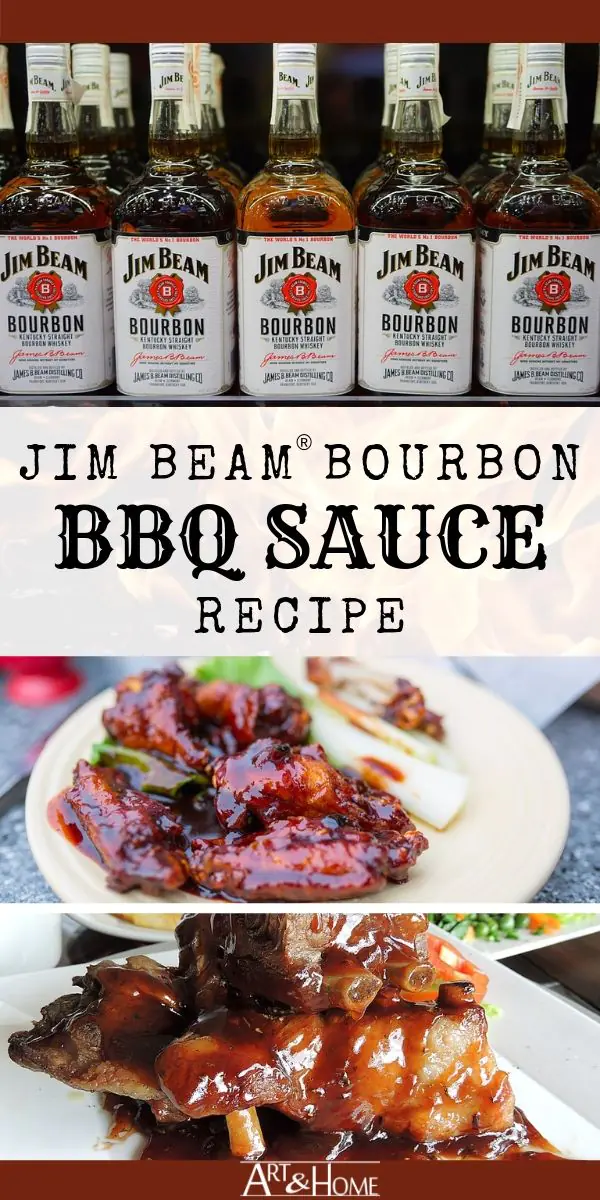 The Versatility of Jim Beam Bourbon BBQ Sauce
This BBQ sauce is very versatile. Whether you want to use it during your Summer BBQ or in the winter to make a hearty meatloaf, you'll find a use for this delicious BBQ sauce all year round. At least I have.
Since recreating the recipe (or as close as one can home to get), I have discovered a variety of way to use this delicious BBQ sauce:
With sauteed mushrooms to create my own version of the grilled steak with Jim Beam Bourbon Mushroom Sauce
Mixed into ground beef when making hamburgers or meatloaf
On chicken wings
As a dipping sauce for chicken fingers
And more!
And, yes, I use it to recreate the Bourbon Mushroom sauce all the time. All you have to do is saute some fresh mushrooms and then add some pre-made Jim Beam BBQ Sauce and allow to simmer for 5 – 10 minutes.
When your steak is done, simply spoon the mushroom sauce on top of the meat or serve it in a ramequin.
Cutting to the Chase
Enough about me and how we got here… let's get you to what you came to this page for….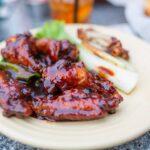 Print Recipe
Jim Beam® Bourbon BBQ Sauce
Sweet with a bit of heat, this tangy BBQ sauce starts with Jim Beam Bourbon as a base and then adds a bit of cayenne pepper to create a hint of heat.
Ingredients
2

cups

Ketchup

1

cup

Jim Beam® Kentucky Straight Bourbon Whiskey

1

cup

Packed Brown Sugar

4

tbsp

Worcestershire Sauce

4

tbsp

Soy Sauce

4

tbsp

Apple Cider Vinegar

2

teaspoons

Dry Mustard

1/4

tsp

Cayenne Pepper

Add more for extra heat!
Instructions
Combine all ingredients in a medium saucepan and then whisk until well blended and the brown sugar has dissolved

Set heat to high and bring to a boil, stirring occasionally to avoid sticking or burning

Reduce heat to low and let simmer for 25 minutes until thickened, stirring occasionally
Notes
This recipe is easy to make ahead of time. It makes about 3 1/2 cups of BBQ sauce, and can be stored in an air-tight container in the refrigerator until you're ready to use it. 
---
---