When thinking about your home's decor, don't forget to pay attention to the exterior of your home. Many people believe that Curb Appeal creates the first impression of a home, even before your guests walk through the front door.
First Impressions are Important
I've seen a lot of home decor and interior design enthusiasts stress the importance of creating a good first impression as soon as someone walks into the house. The entryway, foyer, front hall… everything the eye takes in after taking their first steps into a home.
Although it is true that this is an important impression, it isn't – technically – the first impression.
The first impression takes place long before the front door opens. A well-manicured lawn, trimmed hedges, weedless gardens, and other important lawn care, yard maintenance, and outdoor decor aspects form the true first impression of a home.
It doesn't have to be fancy or overdone (although that can also be a look that works well). Clean and simple lines often give off a strong first impression.
5 Easy Ways to Improve Your Home's Curb Appeal
Are you looking for ways to improve your home's curb appeal? We have looked at some of the best methods to use, like cleaning your driveway, painting your home's exterior, and installing new light fixtures are discussed. Keep reading if you want to find out more.
1. Paint the Outside Walls
New paint for your home's exterior can help improve curb appeal. Now, be wise with the color you choose. You want a shade that will not be an eye-sore. So, it should complement the other houses in your neighborhood.
If you want to be on the safe side, you can go for the same color that you had before. White is also a neutral option that will go with any home.
2. Landscape
There is no way we can have a guide on how to improve your curb appeal without talking about landscaping. It's one of the best tricks to try. But we would advise you to hire a team, as landscaping yourself can be time-consuming, and you also risk making a lot of mistakes.
If you want to try the landscaping yourself, go with simple changes like adding more plants to your yard, trimming your grass, as well as any bushes and trees.
3. Install New Exterior Light Fixtures
Are your exterior light fixtures old? They might look dated, which would be a sight for sore eyes. Swapping them for newer options would be a good idea. Don't be afraid to splurge on quality light fixtures, as they would make your home look better. Of course, keep in mind to go for options that will compliment your home's exterior too.
4. Replace Your Windows and Doors
New windows and doors can help quite a bit. New windows and doors increase the energy efficiency of your home, especially in the Northern US and Canada. Energy-efficient windows in Canada are a must! They also have a significant impact on the curb appeal of a home. When replacing your windows and doors, go for options that will compliment your house's color palette. Depending on the material the windows are made of, you can improve your property value as well.
Do you have a patio? When swapping out the patio door, you have several options that are in trend, like a tilt turn patio door is smart. This would bring about a homier feel.
5. Scrub & Reseal the Driveway
If you haven't cleaned your driveway in a while, it might be time to do this. Get a pressure hose and give it a good clean. If your driveway is ashphalt, consider applying a fresh coat of sealer to create a fresh and inviting look.
Along with your driveway, go ahead and clean any cobblestone or brick that is in your entranceway too.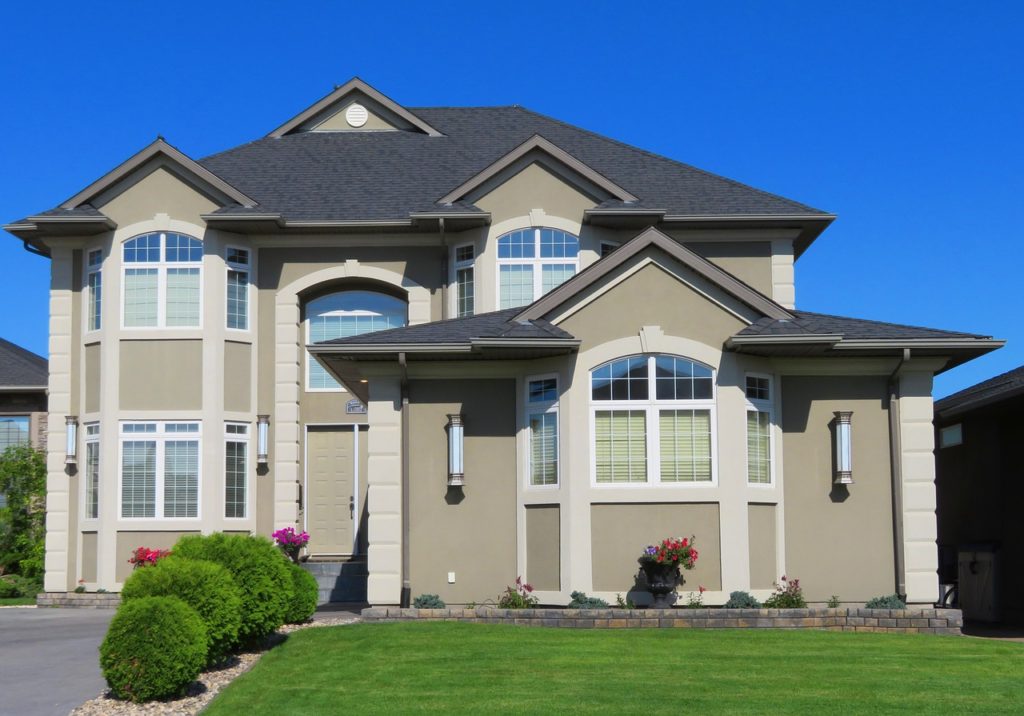 The Importance of Curb Appeal
Curb Appeal gets its name based on its proximity. It's – basically – the impression you get about the home from standing at the street… or the curb. What is it that you want the front of your home to say about the house and the people who live there?
The impression can be quaint, charming, luxurious, or refined… the options are practically endless and all depend on how you create that Curb Impression.
Whether your front garden is elaborately landscaped with elegant address plaques and outdoor decor accents or basic grass, keeping it well maintained is as important as keeping your home clean and free of unnecessary clutter.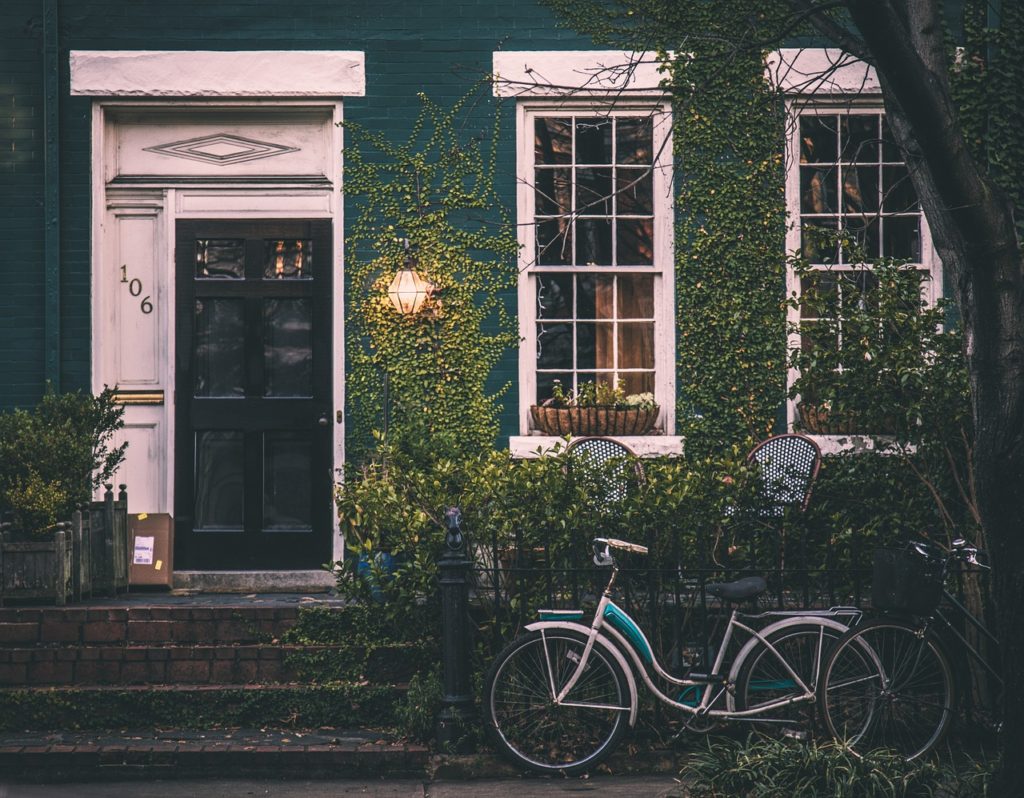 The Curb Appeal Charm of Country Porches
One of my favorite elements of curb appeal is a good, old-fashioned country porch. This is not always an option (obviously not all houses have or can support a porch), but if you have a porch… make sure you put it to the best possible use by keeping it free of debris and other things that can sometimes collect in these places.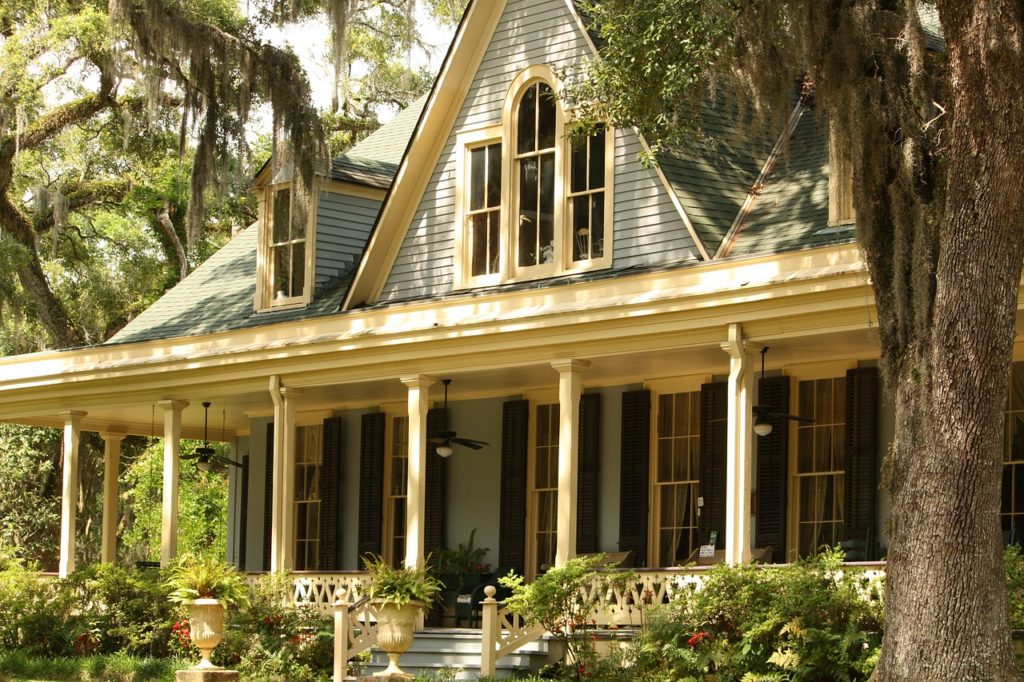 The Sophisticated Curb Appeal of Executive Homes
There is a certain level of sophistication that emanates from most executive homes. Curb appeal, in these cases, usually includes structure pieces – such as walkways, fences, or pillars, as well as manicured hedges that maintain crisp lines. Custom brickwork is often utilized to create a sense of separation from the rest of the houses on the street.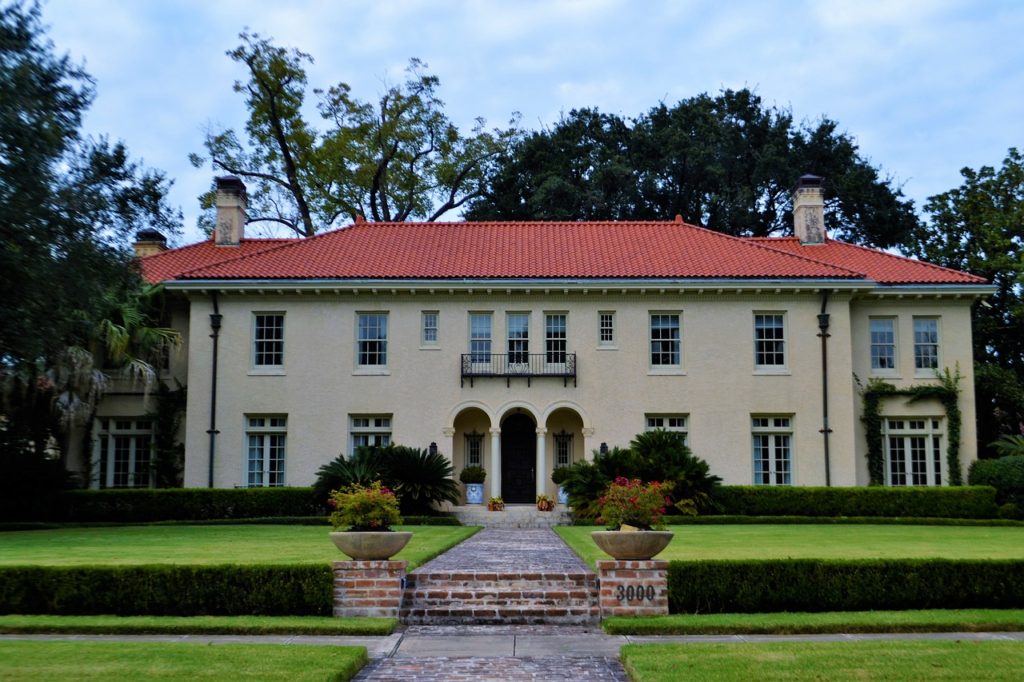 The Architectural Curb Appeal of Custom Homes
Sometimes, Curb Appeal goes beyond yard work and landscaping and encompasses the overall design of the house. Unique lines and creative applications of materials and colors can create a stunning impression from the street level.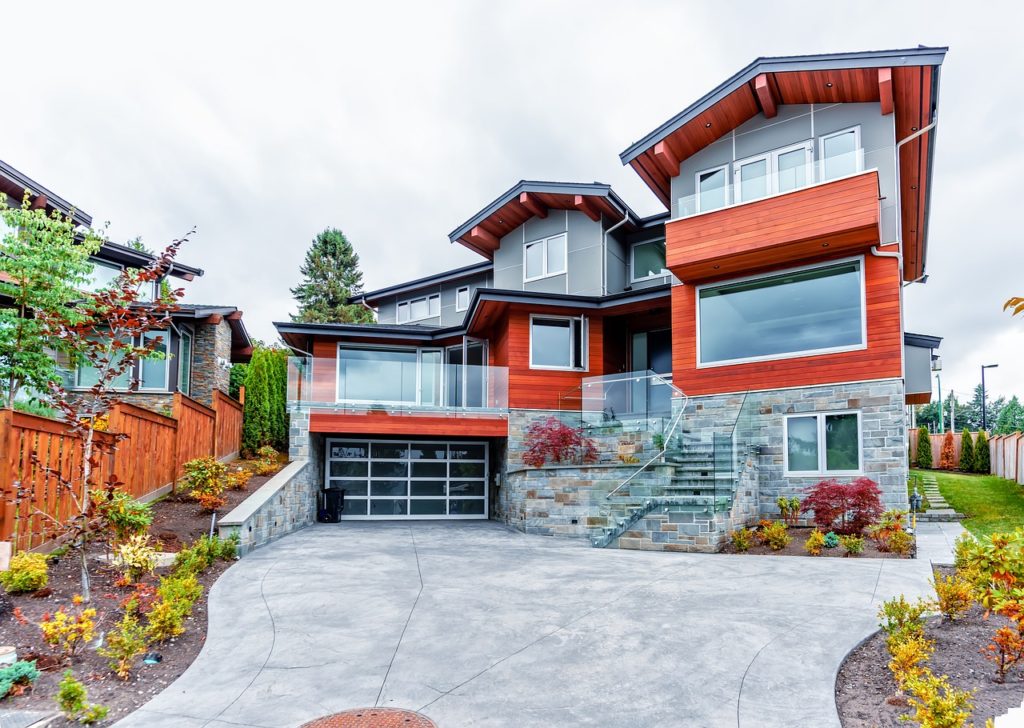 The Welcoming Curb Appeal of the Family Home
You can usually tell a true "Family" home by the landscaping that is crafted in the front yard. It's not unusual to see the broader use of perennials and other colorful flowers to create a bright and lively flash of color throughout the season. These homes also tend to utilize seasonal landscapes to provide a touch of unique decor for each different season.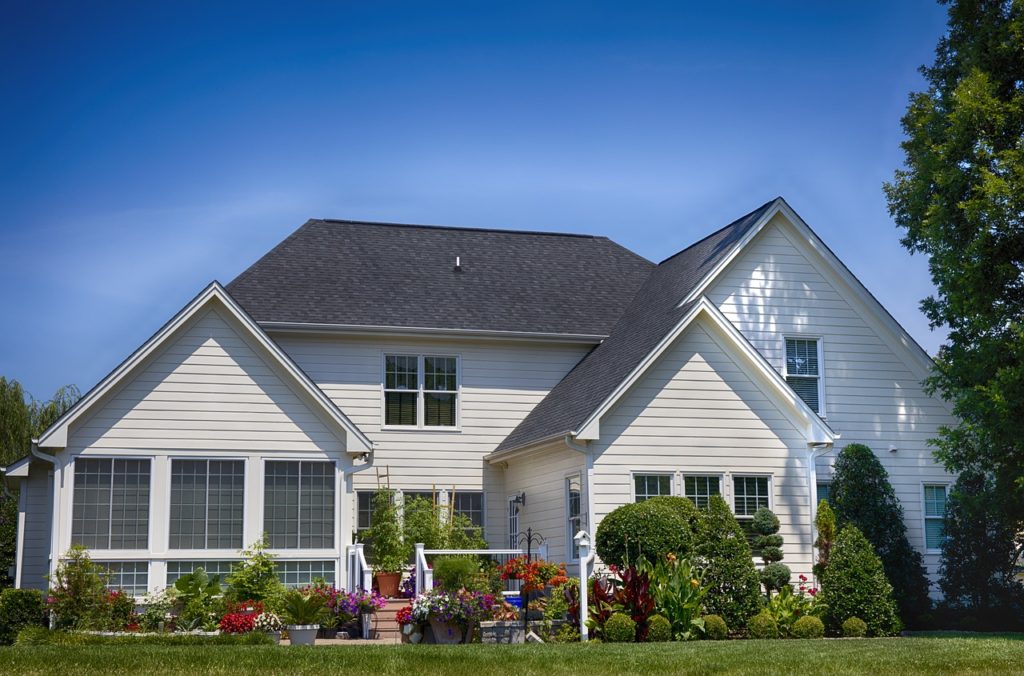 The Bohemian Curb Appeal of the Full Front Garden
This one is probably the trickiest to pull off, as it is far too easy for things to become overgrown and look neglected. But, when executed correctly, it creates a unique and wonderful garden home atmosphere that can be absolutely delightful.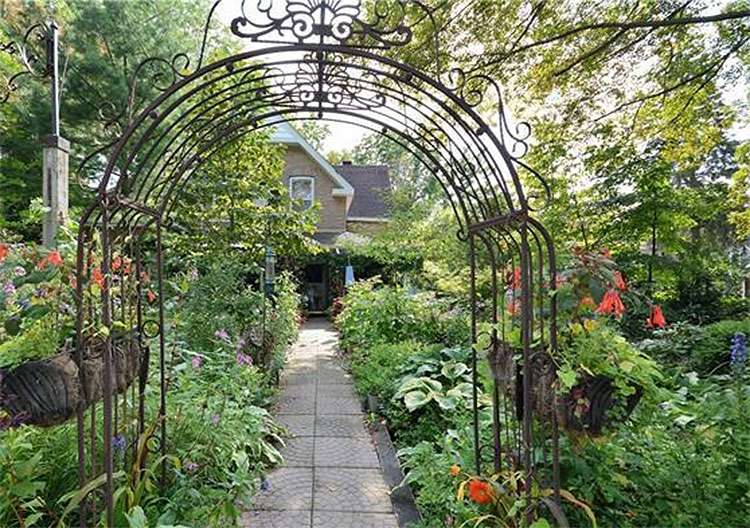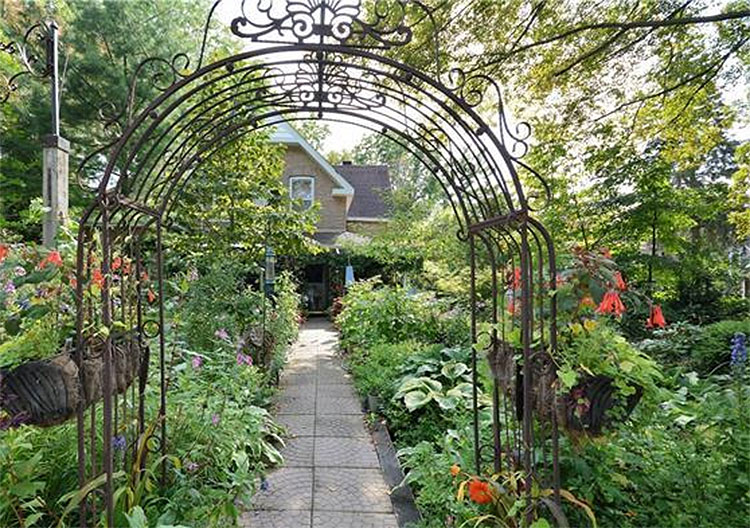 The direction you chose, regarding the curb appeal of your home, can sometimes be dictated by the home itself, it can sometimes be dictated by your lifestyle, and it can sometimes be dictated by your budget.
But, whichever direction you chose, make sure you execute that direction correctly.
After all, you don't want your home to make a bad first impression.