The classic warmth and richness of French Country bedroom design come from a delightful mix of colors and textures.
Richly detailed, ornamental wood furniture is often the cornerstone of the French Country home, usually accented with rich textiles and lots of small decorative details.
Some of these bedrooms showcase classic examples of French Country design, while others take elements of French Country and infuse them with different elements to create something truly unique.
French Country Canopy Bed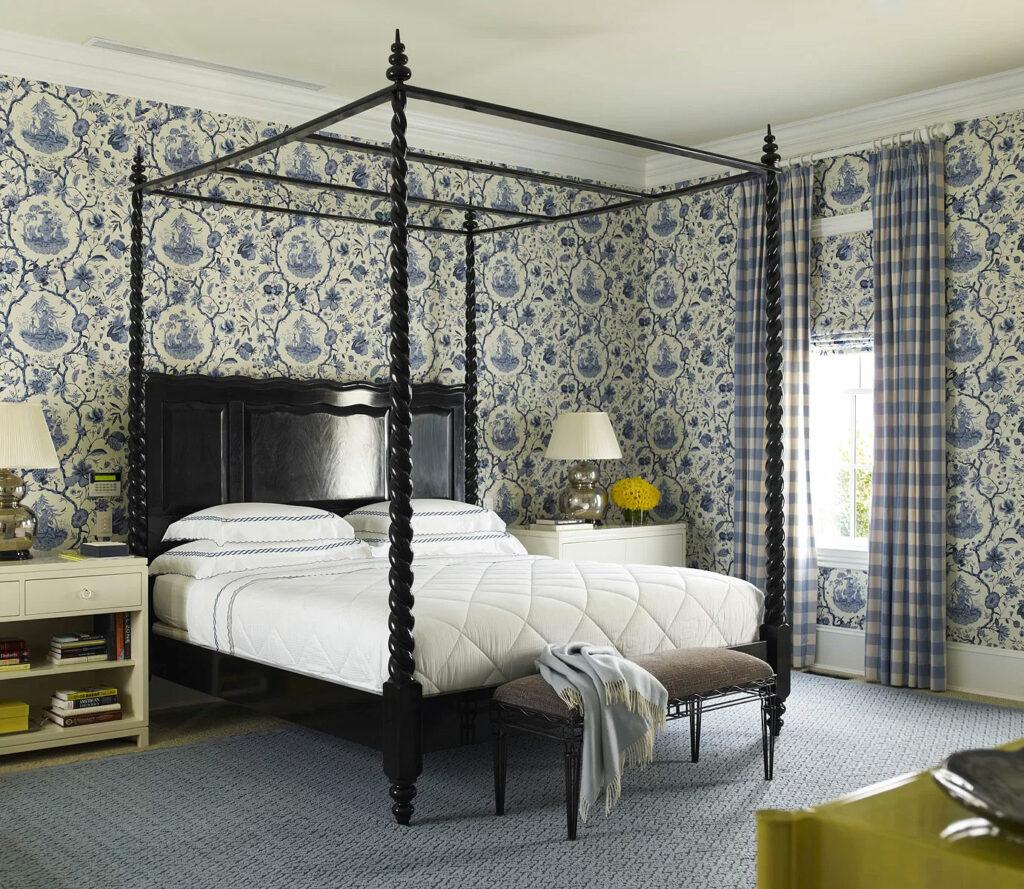 Shabby Chic French Country Bedroom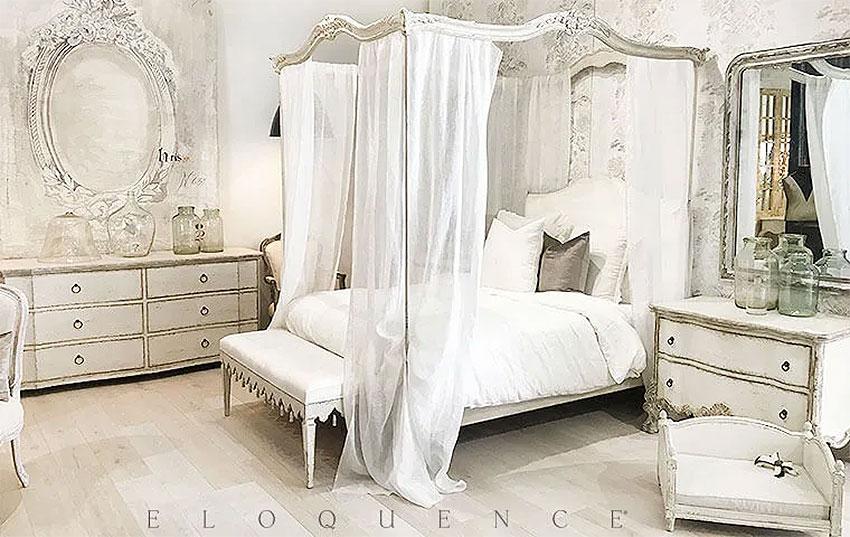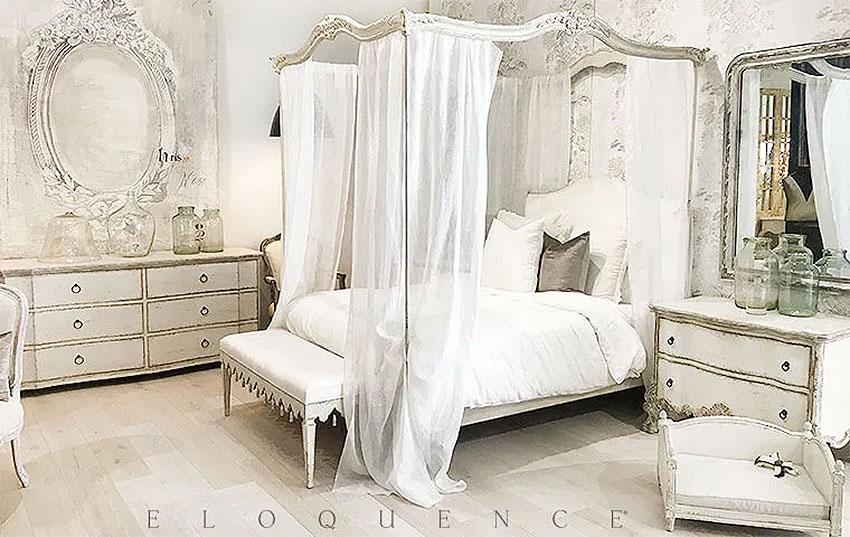 Source: Kathy Kuo Home
This romantic look sources antique and vintage French country furniture that will transform your space with shabby, linen fabric, original patinas, painted wood dressers, and distressed country cottage beds—all in a muted palette inspired by the grace and subtly of Marie Antoinette's villa escape built in the Gardens of Versailles.
---
French Coast Bedroom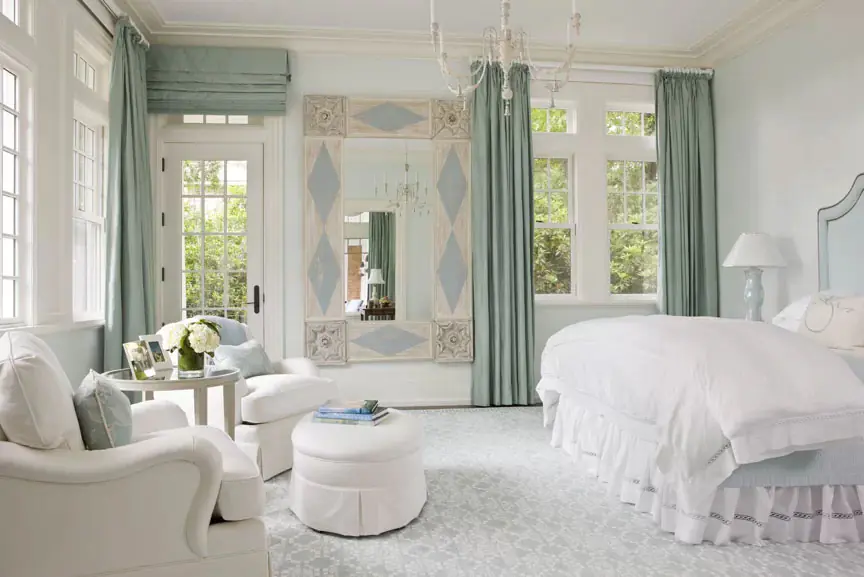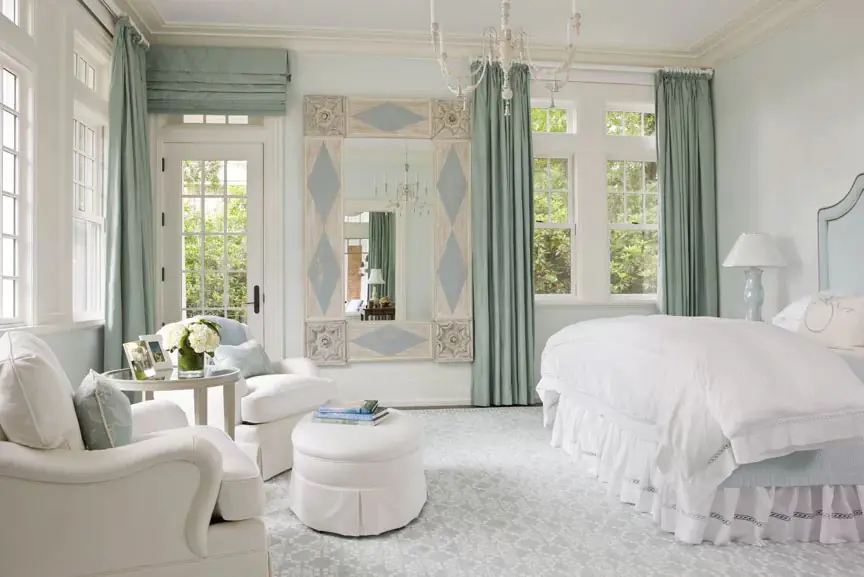 Coastal decor. This look would suit any fine Hampton's beach home.
---
Little Boy Blue Bedroom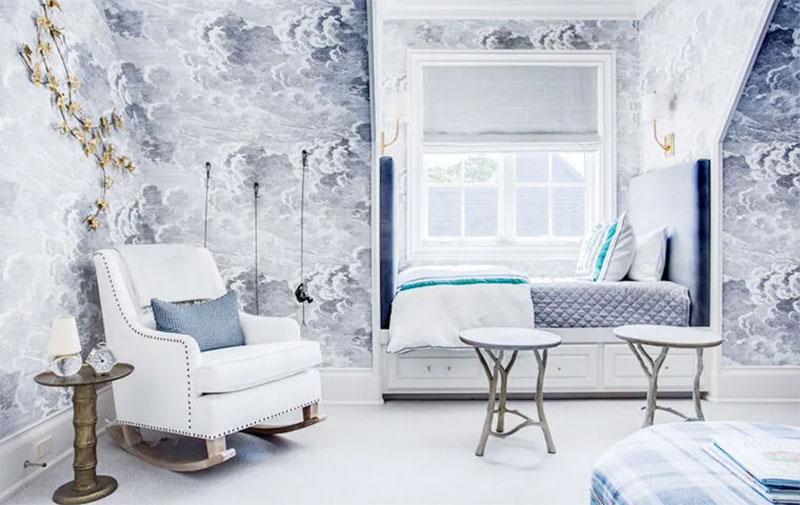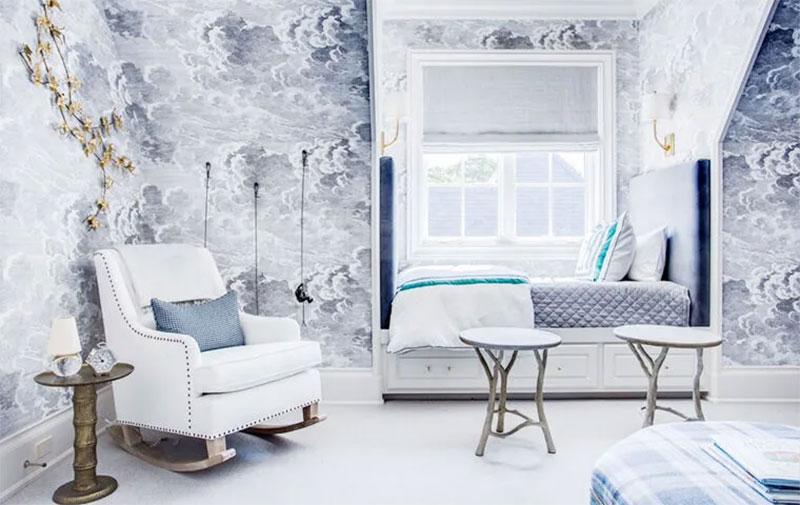 Source: Kathy Kuo Home
A classically cool room filled with woodland charm and whimsy makes for a gorgeous boy's bedroom. Invite a palette of blues, whites, and greys to come over and play with fun stripes and patterns.
---
TL Studio's French Country Bedroom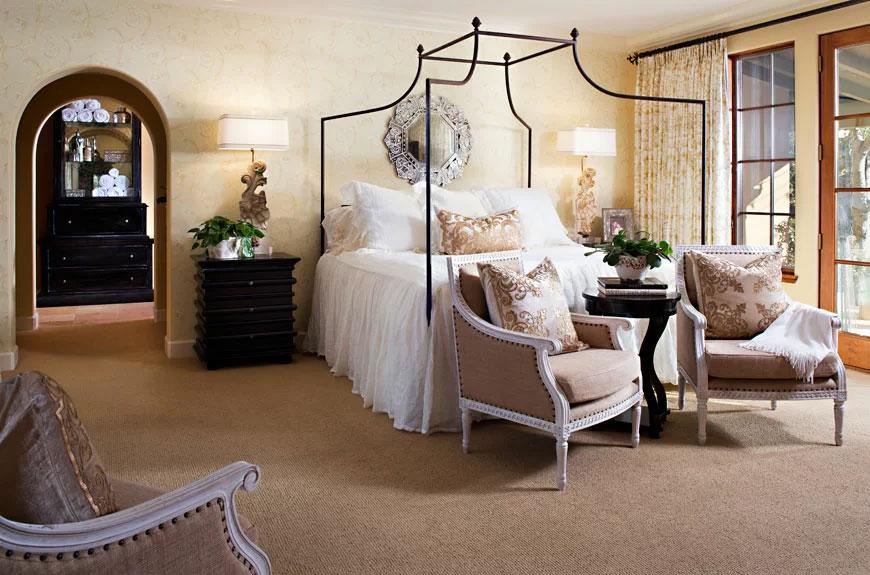 The simple yet elegant canopy bed is partnered with some gorgeous bedding, a wonderfully ornate mirror, and some beautiful accent chairs to create a warm and inviting French Country bedroom design.
Designed by TL Studios, a San Diego design company.
---
Sophia Bedroom in Silver Antique White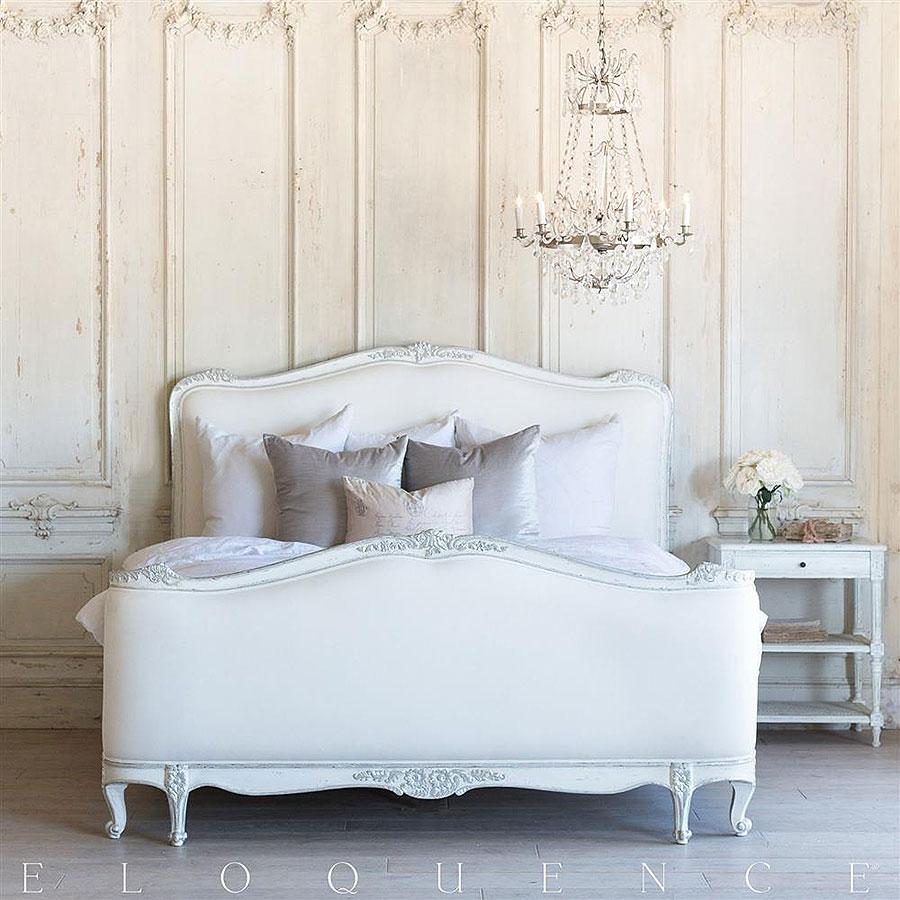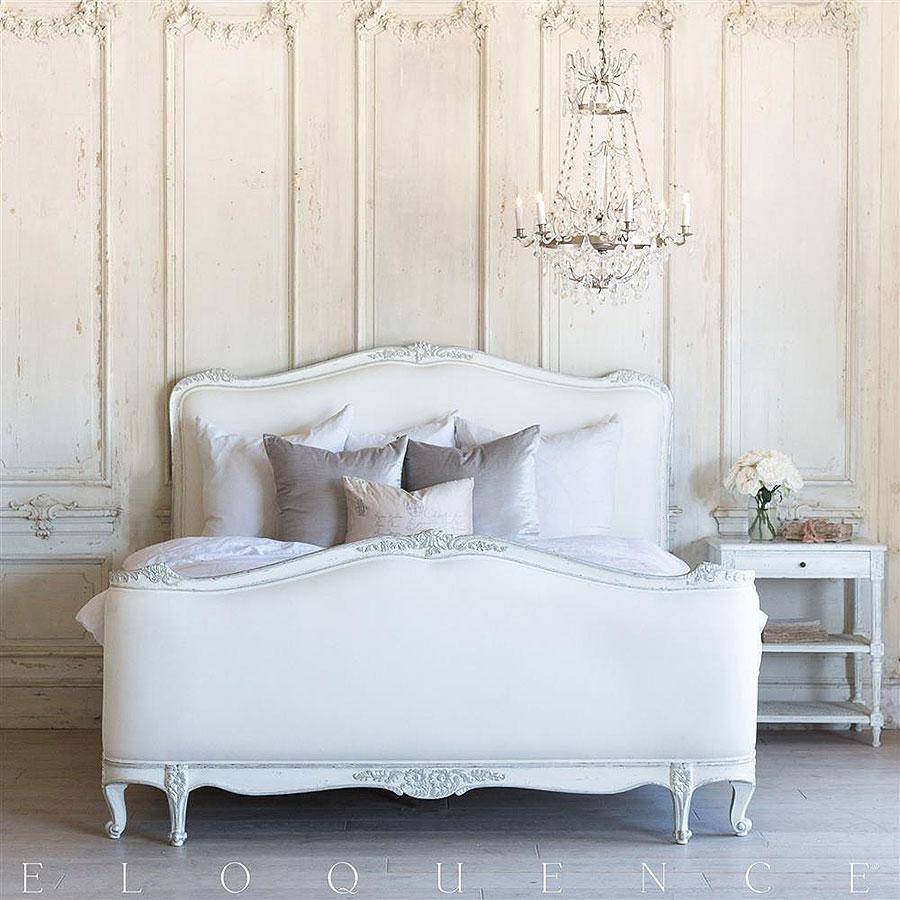 Source: Kathy Kuo Home
Treat yourself and your guests like royalty with the Eloquence® French Country Louis XV queen-sized bed. Romantic silver scrollwork surrounds the delicately trimmed edges of this white linen upholstered piece. Hand-carved, solid oak is finished in gilded silver with unique distressing
---
Warm and Inviting French Country Bedroom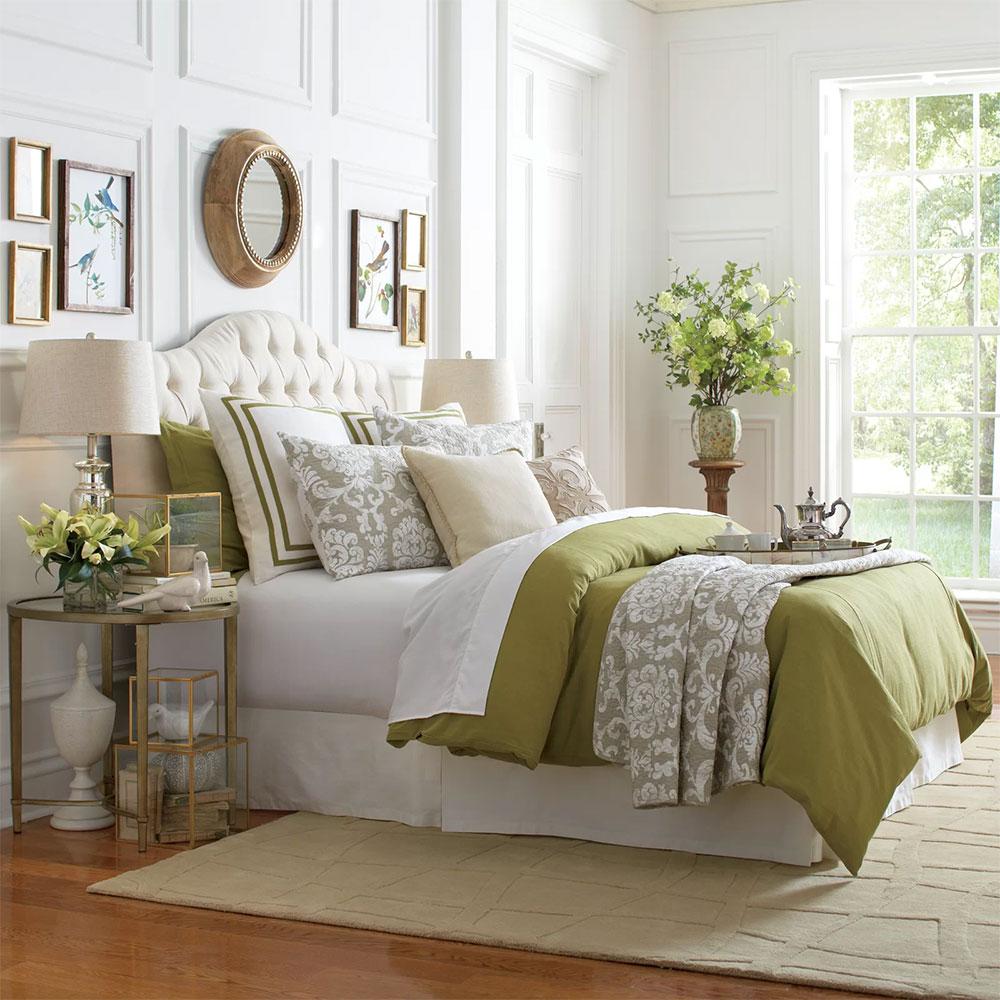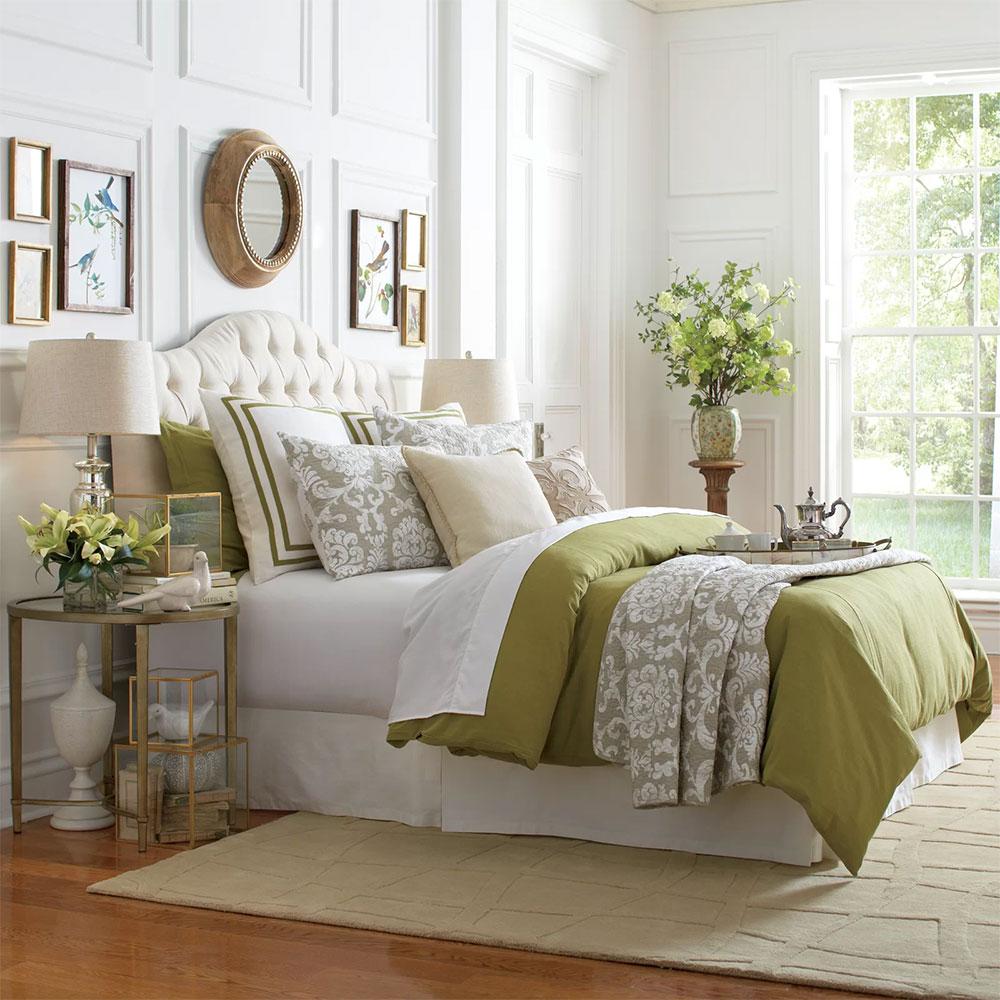 This wonderfully soft and inviting French Country bedroom features a tufted headboard and green & beige accents, along with old-world decor accents that create a unique and delightful look.
---
Vintage Velvet Bedroom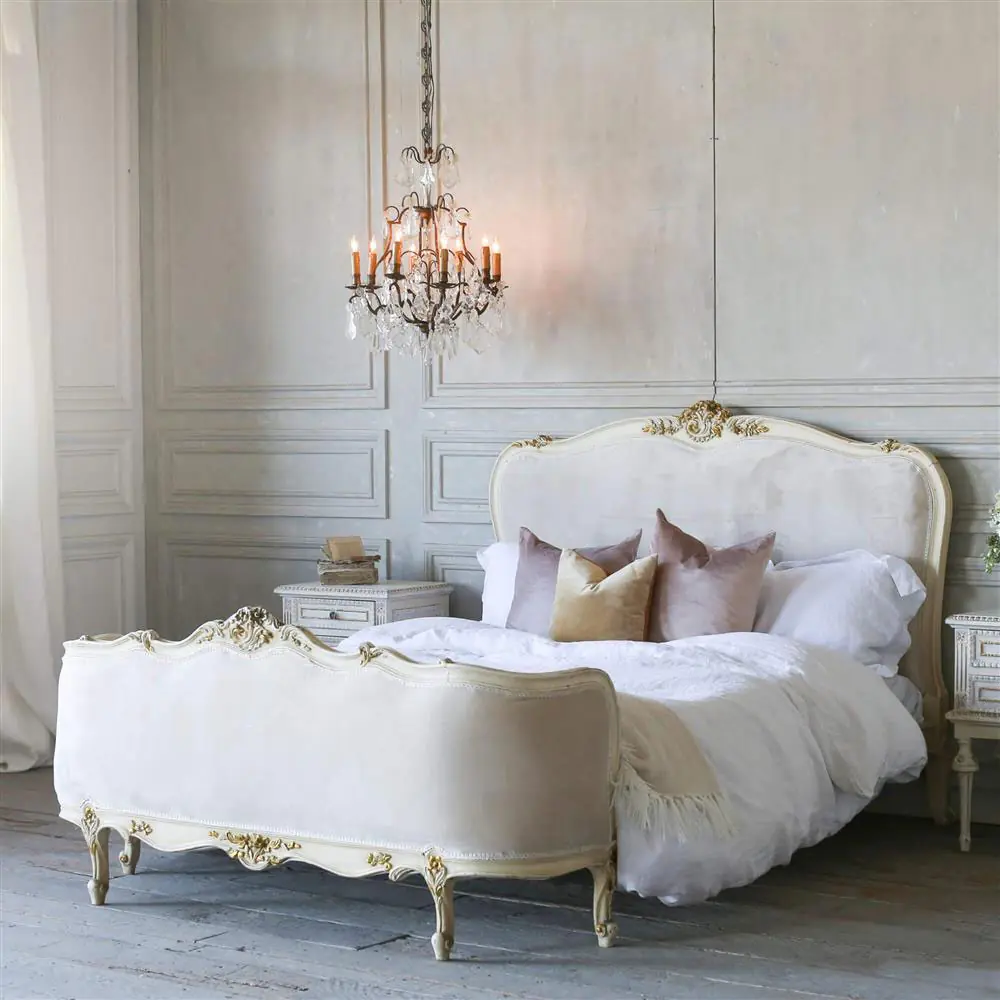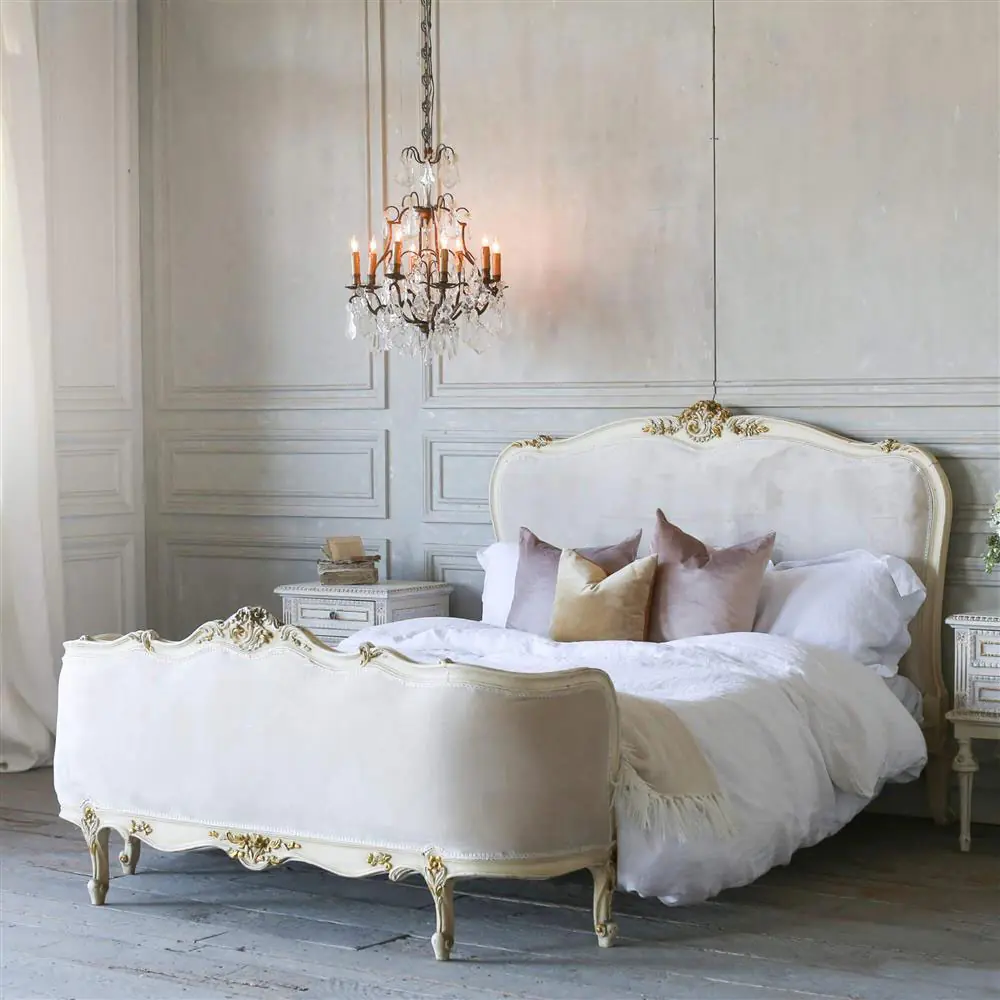 Source: Kathy Kuo Home
Gorgeous vintage bed with a lovely head and footboard in cream and gilt. This bed is upholstered in a light cream colored velvet fabric and will be a delightful romantic addition to a bedroom. Classic Louis XV style legs and sweet gilt carvings decorate this piece.
---
French Country Loft-Style Bedroom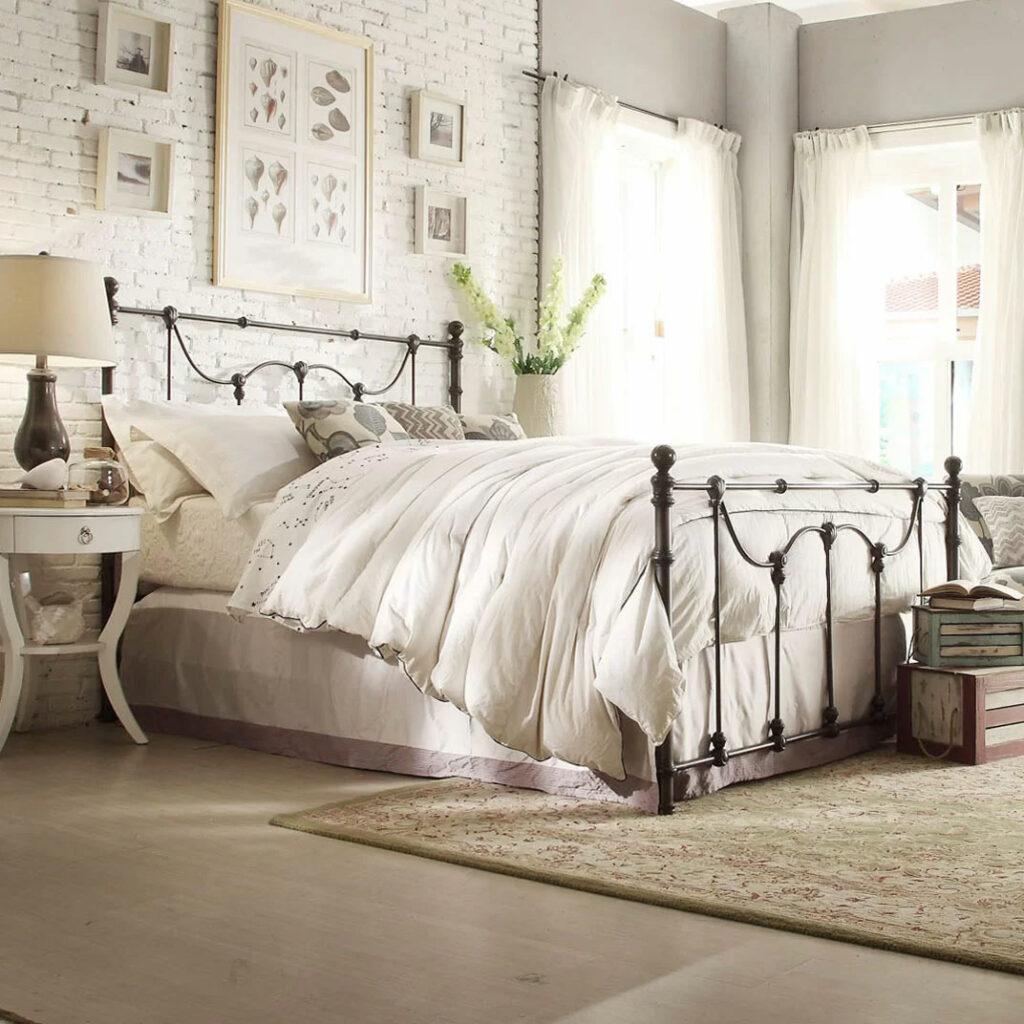 The painted, exposed brick walls are a wonderful contrast to the wrought iron headboard and footboard. Creamy pastels soften the overall look, creating a wonderful French Country design that would look right at home in an industrial-style loft.
---
Noire French Country Mahogany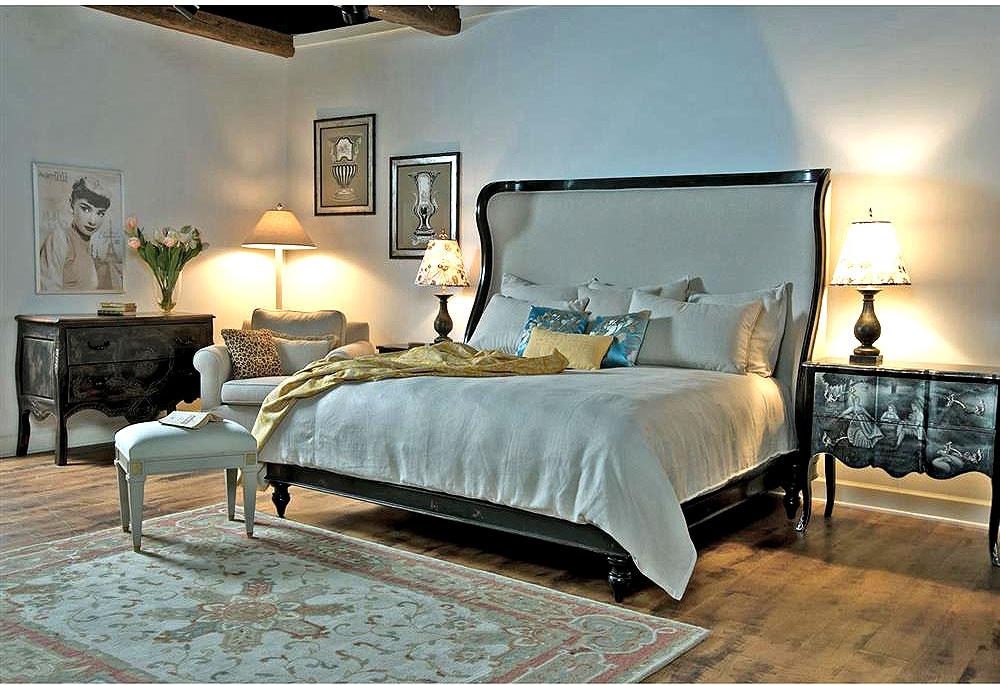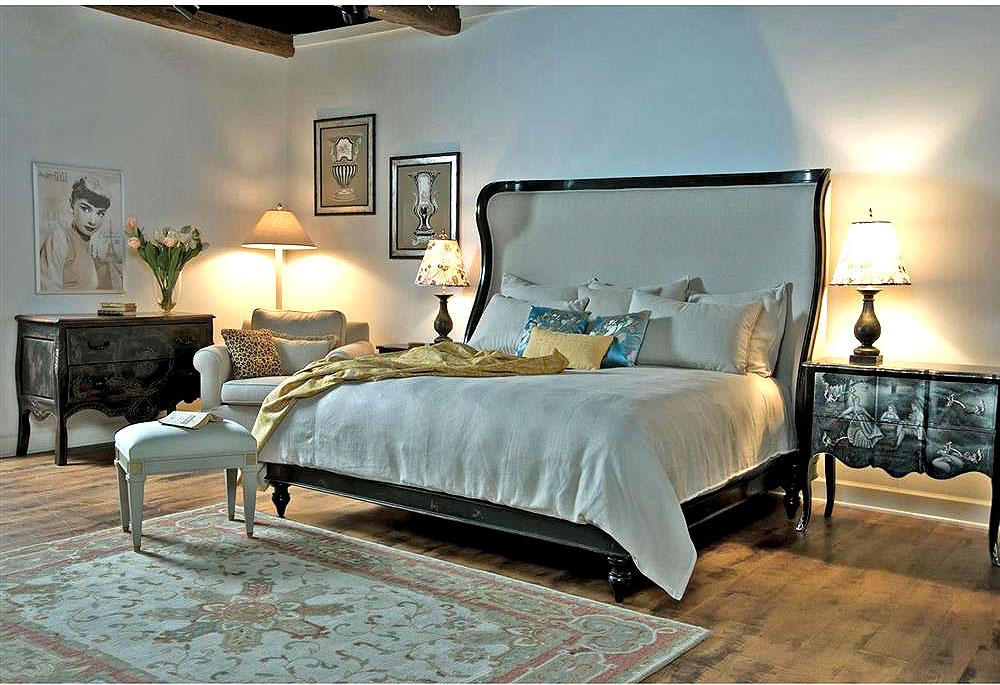 Source: Kathy Kuo Home
Tall, dark, and handsome, this rich, upholstered king-size creation beckons you to bed. Polished black mahogany trims this tailored frame, while turned feet finish the bottom of the beautiful bed. The gorgeous, grand headboard curves, creating a cocoon for you and your most delightful dreams.
---
Pretty in Pink Bedroom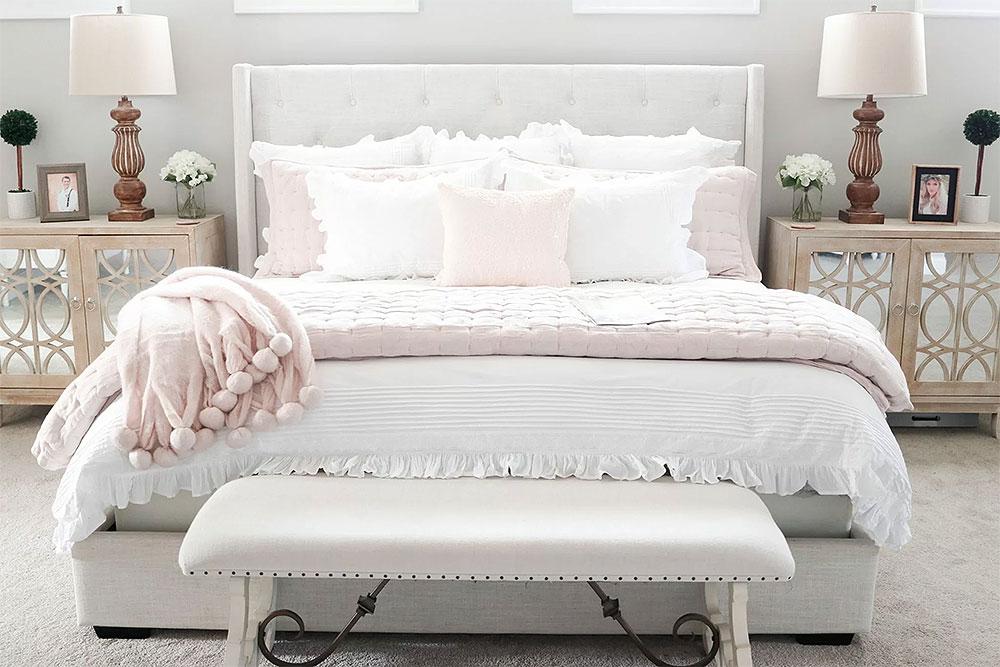 Soft pink decor accents transform this lovely bedroom into a warm and welcoming French Country retreat that you can call your very own.
---
Lexington Arbor Hills Bedroom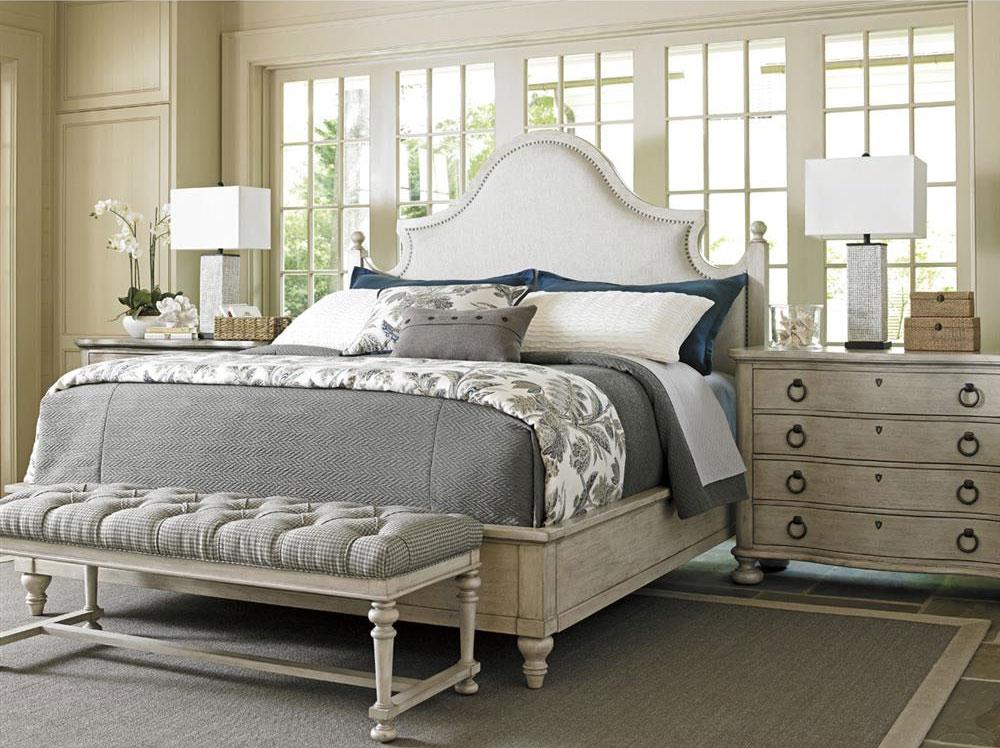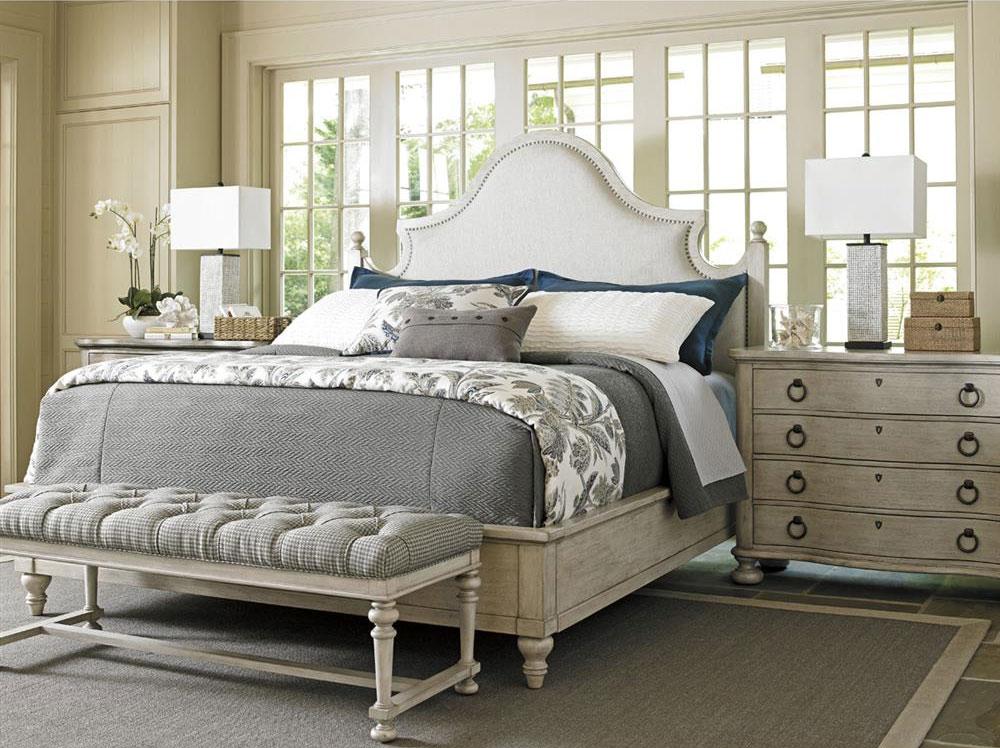 Source: Kathy Kuo Home
The panel bed features an arched crown with nailhead trim around the perimeter. The whitewashed wood helps soften the overall tone of this delightfully muted French Country bedroom design.
---
French Script Bedroom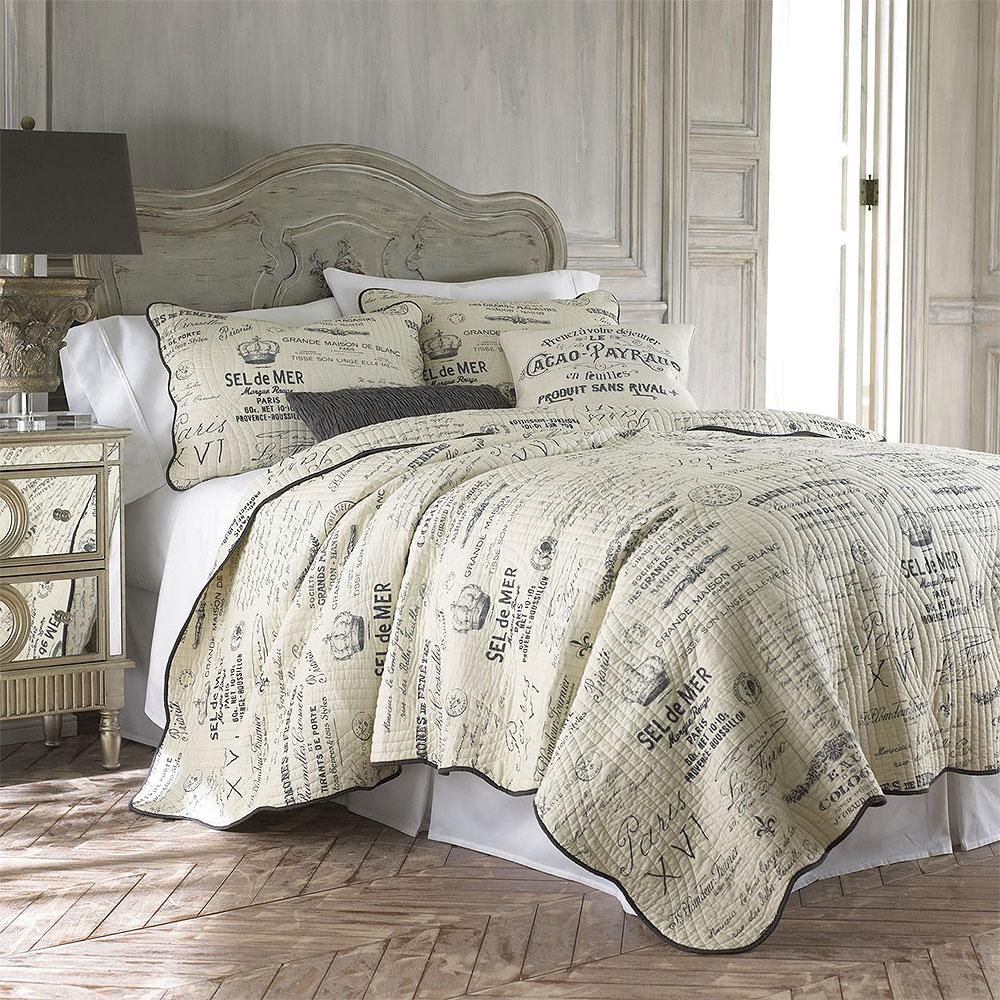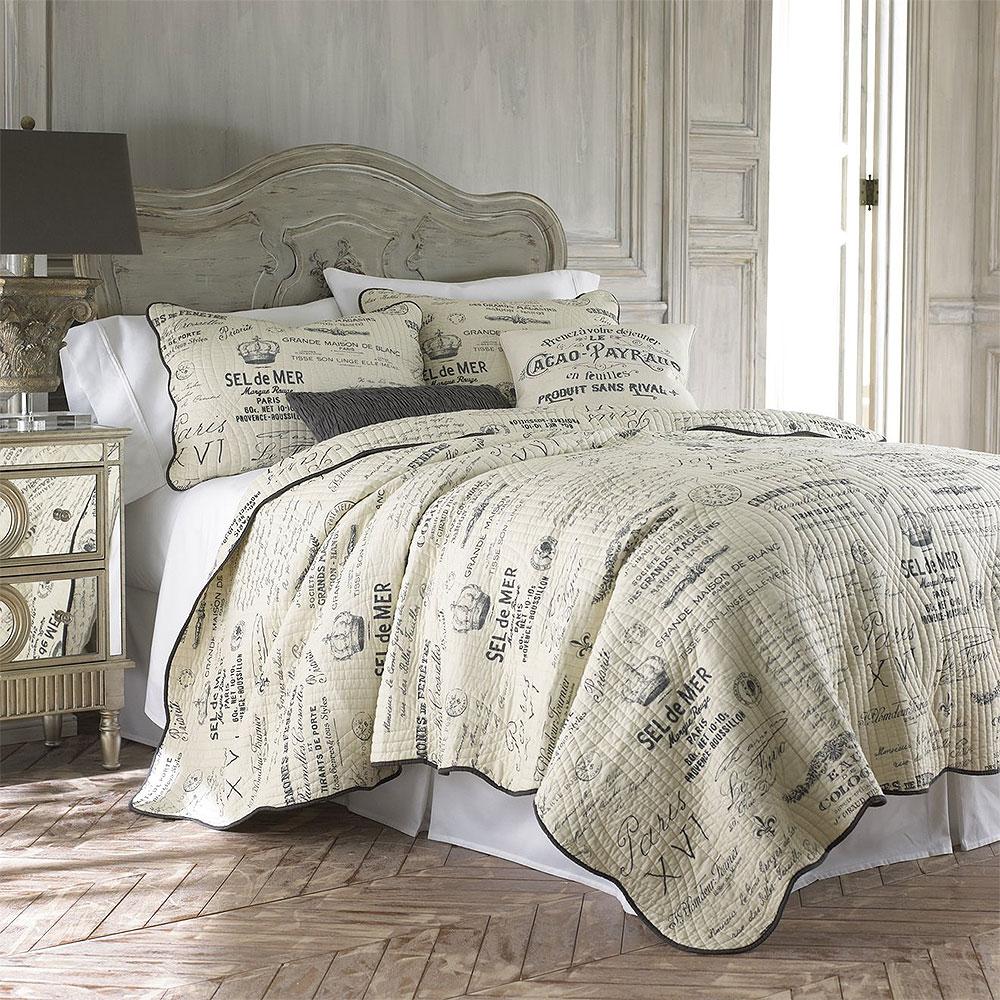 A Modern "Twist" on French Country Design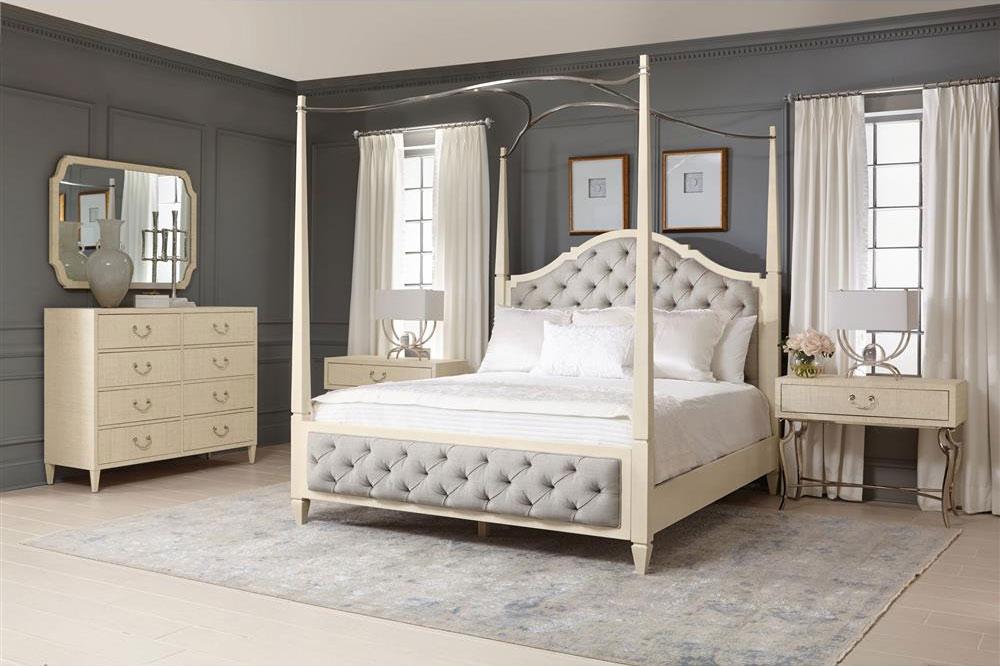 Source: Kathy Kuo Home
This gorgeous queen canopy bed takes the best of traditional French Country design and gives it a sleek, contemporary twist. The alluring silver shine and silhouette of the metal canopy draw the eye up, creating a dramatic focal point. The ivory wood frame, soft blue-grey upholstery, and elegant details combine for a serene, glamorous addition to any French Country bedroom suite.
Add some French Country style to your home
Whether you are decorating your bedroom, dining room, living room, or kitchen, there's always room to add a bit of French Country style!