DIY Home Improvements (otherwise known as Do It Yourself) projects can be great fun and a real money-saver. But choosing wisely and planning carefully are the keys to avoiding several possible DIY disasters.
To preface this article, I'm not talking about DIY home decor accents including anything you can make with a glue gun. With this article, I'm talking about true DIY Home Improvements
According to a recent article by the Associated Press, interior designers and contractors often get calls to fix DIY home improvement projects gone wrong.
"A lot of people say, 'I've tried something myself and it didn't work.' So I'm coming in and fixing someone else's mistakes,"
Interior designer Mallory Mathison is quoted in the article.
"It definitely can cost more to try and do it yourself and then have someone come in and do damage control."
So, how do you decide which DIY renovation projects you are ready to tackle and which ones should be left to the professionals?
Step One | Do Your Research
Surfing online for free, step-by-step videos for a particular project, attending how-to seminars provided by local home improvement stores, even the occasional how-to book might be worth the investment. These will not only give you tips and ideas on how to accomplish a particular DIY Home Improvement project but can also help you understand the complexity and determine if this really is a project you want to tackle on your own.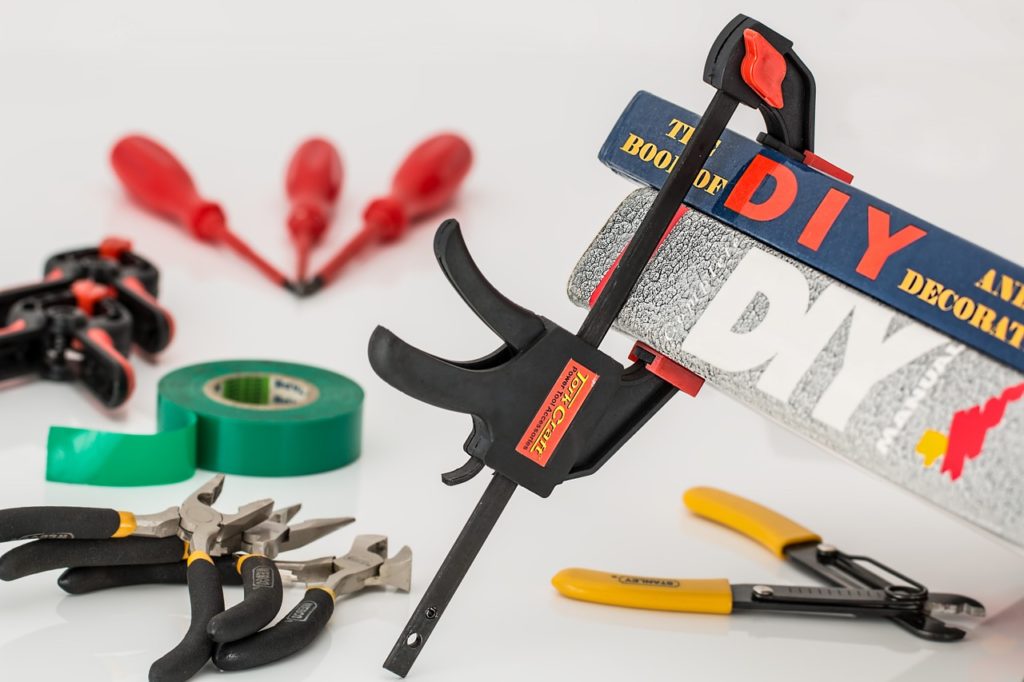 Step Two | Honestly Evaluate Your Skills & DIY Tools
Beyond the desire to tackle the complexity of a particular DIY Home Improvement project, you need to really think about if you have the skills to execute it properly. Thoughts like "It can't be THAT hard…" can often lead to disaster.
Beyond the skills, analyze if you have the right tools to complete the do-it-yourself project. Some of these tools can be rented, some can easily be purchased. But consider those costs before deciding if you want to Do It Yourself or if you're better off finding a skilled expert.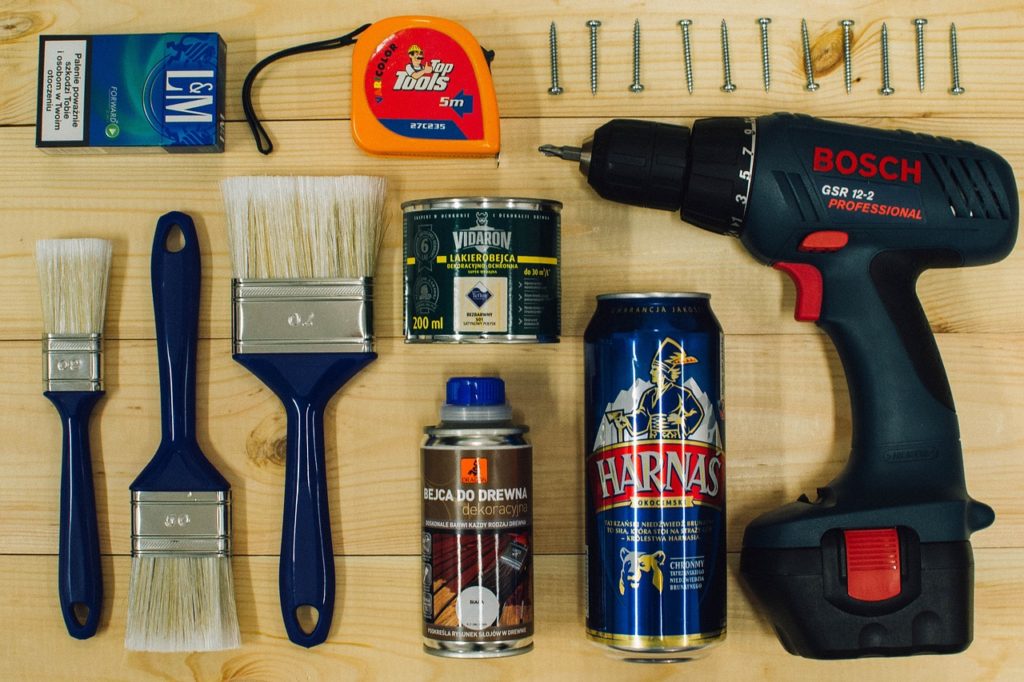 Step Three | Understand the Risks
Can you afford the risks associated with a DIY Home Improvement project gone wrong? If you're working on updating the living room, and it doesn't work out exactly the way you want it to… can you live with it until you can afford to have it redone? If you're working on redoing the bathroom, can you afford to have someone come in a fix your mistakes?
It's also important to understand exactly WHAT can go wrong with your particular DIY Home Improvement project. Are the changes you're making decorative? Or structural? Are you trying to tackle a simple makeover, or a complete gut and redo?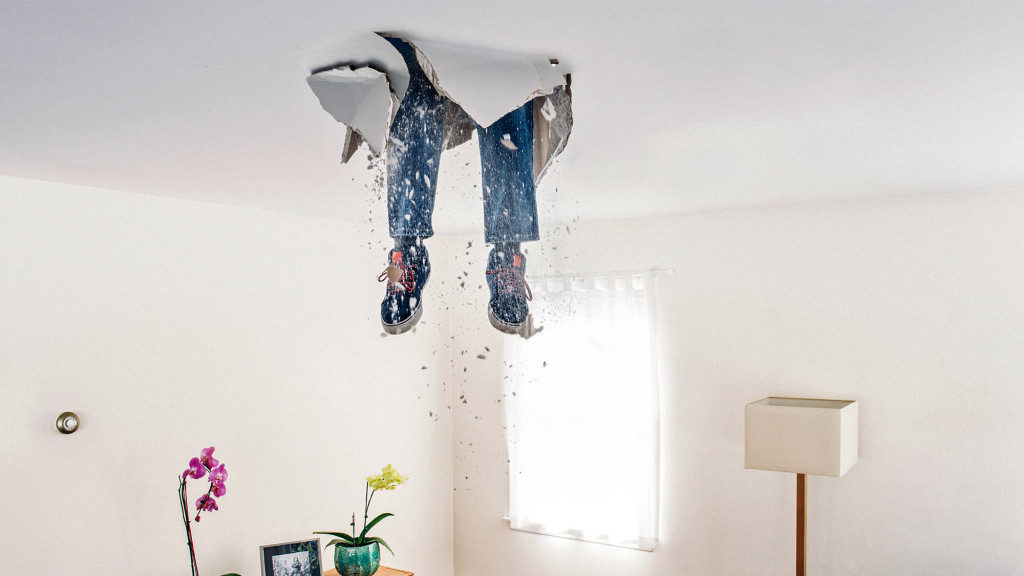 Image Source: Realtor.com "How to Tell if Your DIY Project Is a Disaster"
Some basic guidelines, on the Do to Don't DIY scale…
PAINTING = High on the "DO" Scale
Painting is one of the easiest and most affordable ways to improve a home yourself, and something practically any do-it-yourselfer can tackle. Don't try to rush the job… tape off or edge corners, wash surfaces before painting, and using a primer when recommended are all steps to creating a professional-looking paint job.
This includes your traditional full-wall applications as well as some (if you have the artistic flair and a steady enough hand) specialty paint jobs that can really make a unique impact inside a home.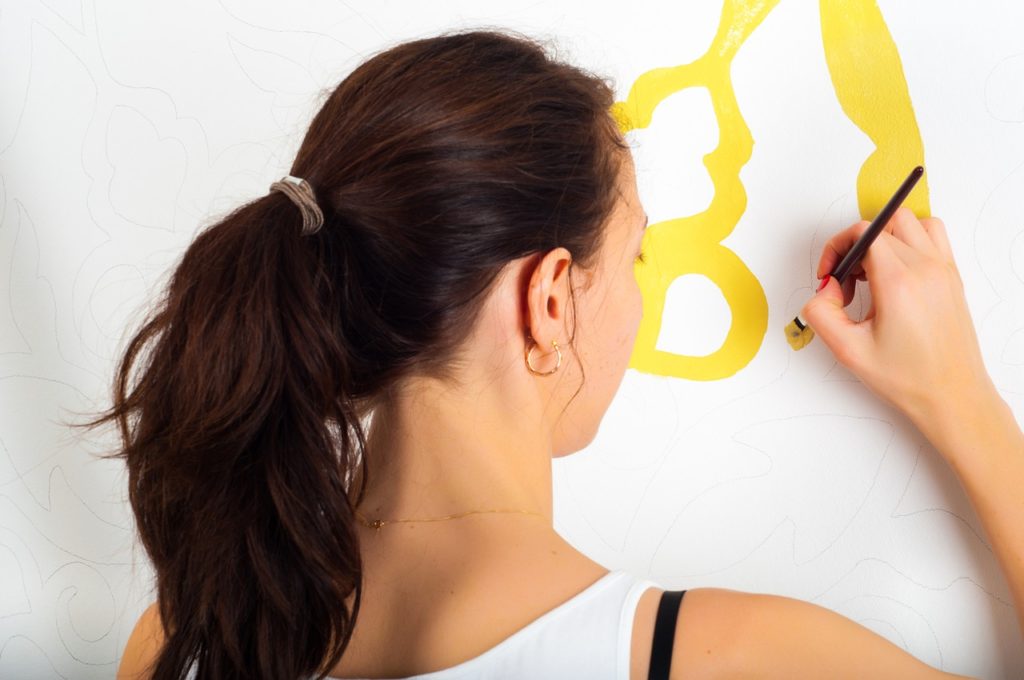 WALLPAPER AND UPHOLSTERY = Medium on the "DO" Scale
Working with wallpaper and upholstery is easier than many people think, but it's finicky work and requires extra patience and more strength than some people would imagine.
Some wallpapers are precut and pre-pasted, and can turn out beautifully if you're doing a small space. But take your time and work carefully.
Similar rules apply to upholstery: Covering a chair cushion with new fabric and attaching it with a staple gun is relatively easy. But real reupholstering takes knowledge and expertise.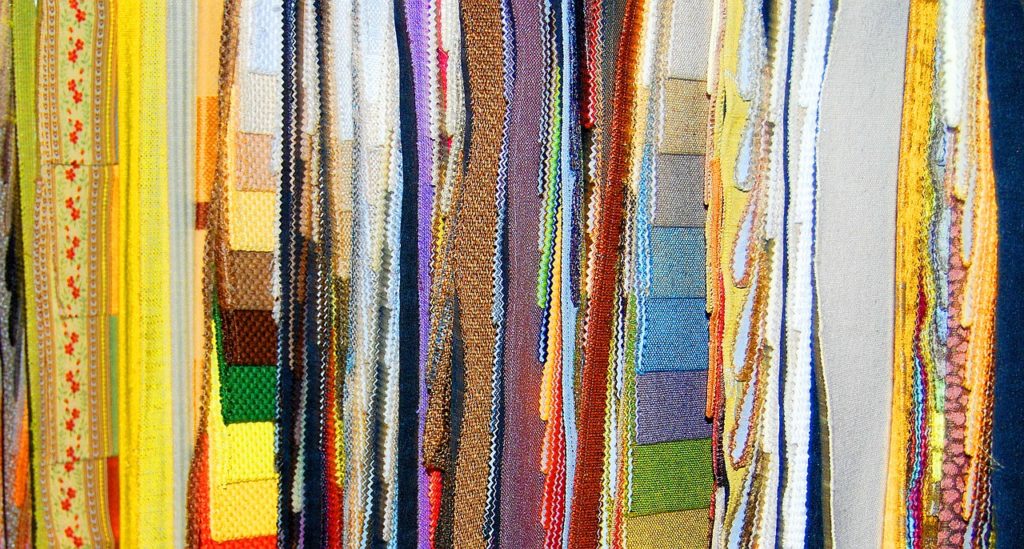 LIGHTING = High to Medium on the "DO" Scale
Lighting can make a BIG change to a room and can range from easy to challenging. Although replacing an existing light fixture is relatively easy, if your project involves adding or moving electrical outlets, don't even think about a DIY.
And putting new light fixtures (such as a bathroom vanity light) in where one did not exist before can lead to complications that you may not want to tackle on your own.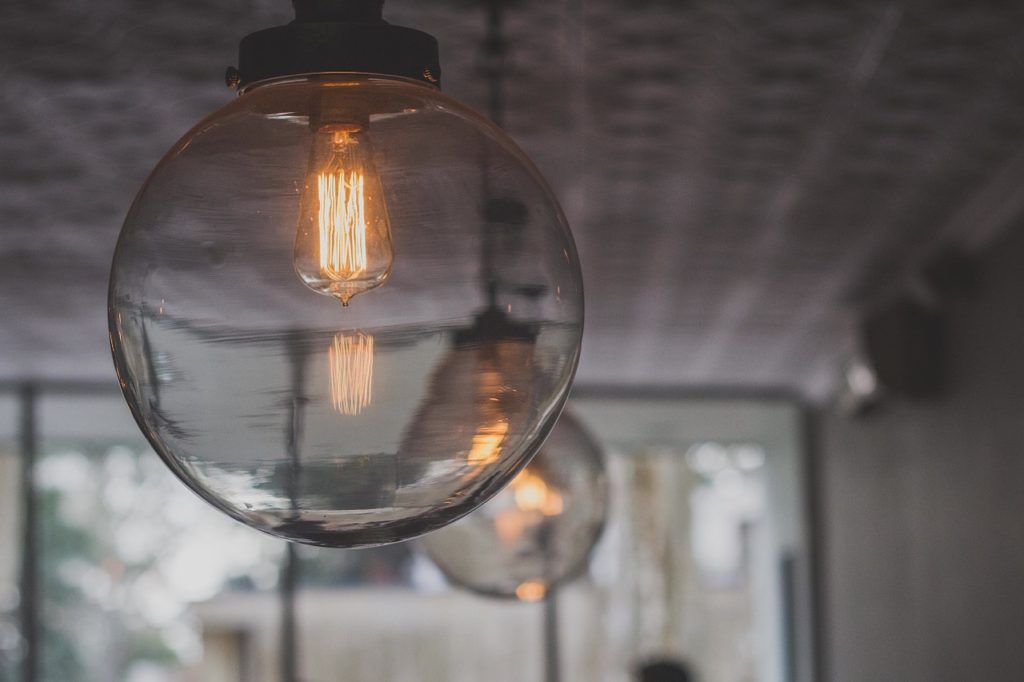 CERAMIC TILES & HARDWOOD FLOORING = Lower on the "DO" Scale
Although some economic flooring choices, such as vinyl tyles or "click-it" type laminate flooring, are fairly easy to install, hardwood or ceramic tile floors are often best left to the professionals. Stripping old tile is more complicated than it sounds.
Plus, specialized cutting and application tools are often required to do the job properly. Finally, a poorly installed hardwood or tile surface can be detrimental to your home's appeal and a costly project to fix.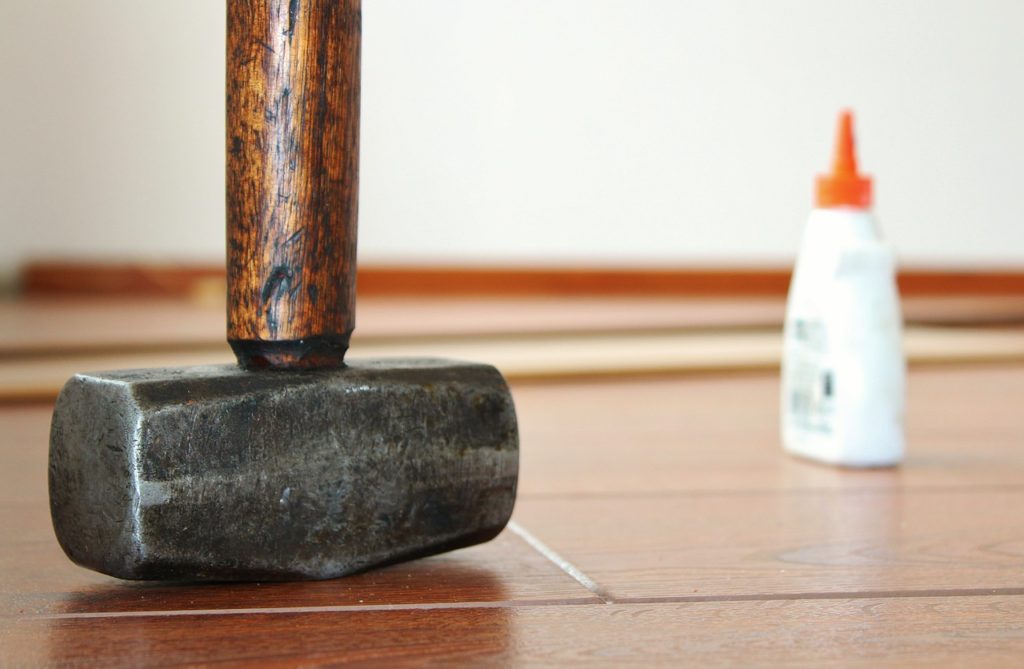 MAJOR ELECTRICAL WORK – High on the DON'T Scale
Significant electrical work (and I'm talking about pretty much everything beyond changing existing light fixtures), should – more often than not – be handled by a certified electrician. In fact, some of this work absolutely MUST be completed by a certified electrician in order to remain up to the proper building codes.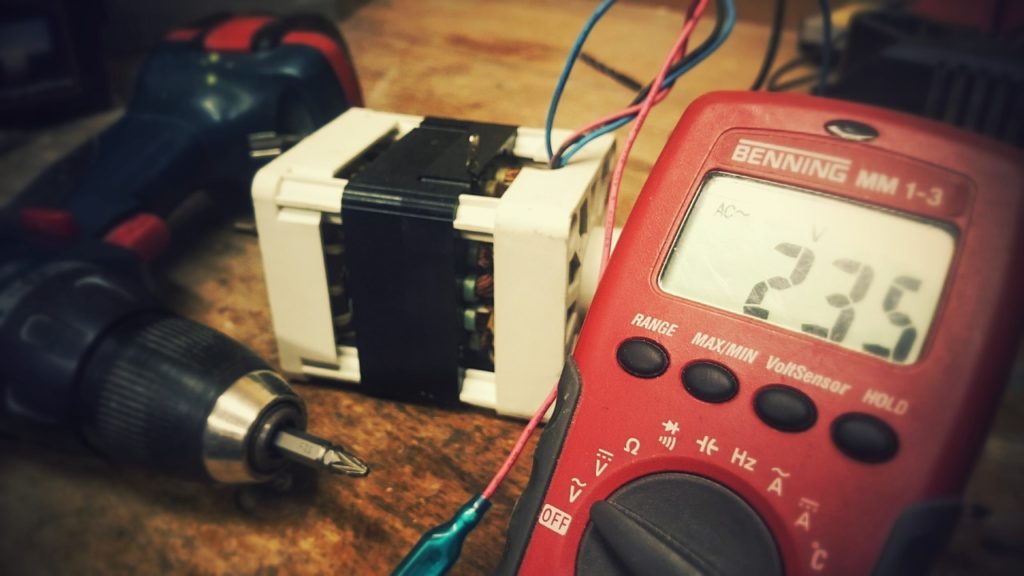 Whether you decide to tackle the DIY Home Improvement project on your home or decide to drop the "DIY" part and hire a professional… we wish you all the best while you work to create the home of your dreams!