Dive into our treasure trove of ideas and inspiration as we explore creative and innovative ways to transform your living space with our comprehensive guide to budget home decor.
Your home is one of your most valuable assets, but it's also much more than just four walls and a roof. Your home is where you escape from the stresses of day-to-day life, unwind, relax with family members, and create memories that last a lifetime.
Our homes are where we spend most of our time outside the workplace, so it only makes sense that we'd want to make them as attractive and comfortable as possible.
Unfortunately, redecorating your home and making it the perfect sanctuary for your family can be easier said than done, mainly when dealing with limited financial resources. The good news is even the simplest changes can make a massive difference to how your home looks and feels. Here are our top budget home decor tips for transforming your home decor on a tight budget.
Define Your Budget
The first step to upgrading your home decor is figuring out how much you can afford. Your budget is likely to vary depending on several factors. You can keep costs low by gradually updating one room at a time rather than making significant changes all at once.
On the other hand, you may need a major interior decor overhaul to prepare to place your property on the market or simply make it a more comfortable, appealing place. If you're keen to make many significant changes quickly but don't have the money in your savings account to alter huge parts of your decor at once, it might be worth looking into ways to spread out the costs with personal loans or a line of credit. A personal loan can give you the freedom to redecorate immediately without waiting months for savings to accumulate.
After all, our living spaces are more than just physical environments; they are where we create memories, find comfort, and express our personal style. Having a home that genuinely reflects your taste and personality contributes to a sense of comfort, belonging, and happiness. Your home's decor can also affect your productivity, mood, and stress levels. If you're not happy with your current setup, don't suffer through it if you don't have to.
By investing in budget home decor improvements now, you're not only enriching your daily living experience but also investing in your mental health and happiness. It's a short-term financial commitment for long-term personal gain.
Choose a Theme for Each Room
Choosing a theme for your home decor strategy is a great way to make your home more appealing and cut costs throughout the decoration process. If you have a theme to work with, you're less likely to spend money on random items that don't work with your space. An excellent way to get started is to sort through each room, throwing away things that no longer represent your style and preserving key pieces, such as canvas paintings, accessories, and decor accents.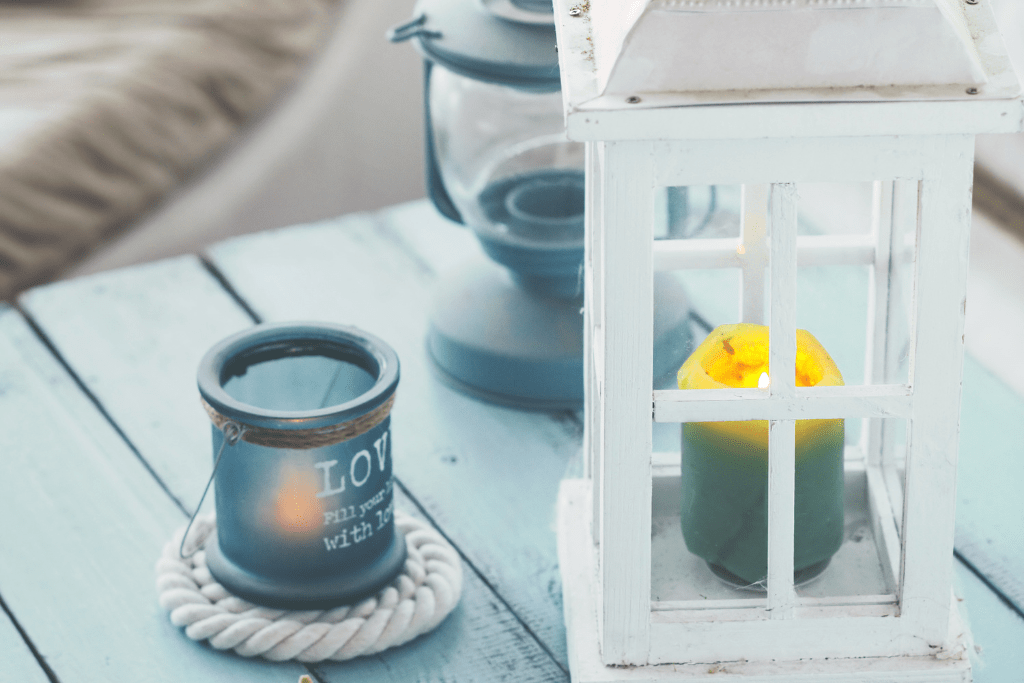 Once you have a handful of inspiration items for each room, you can use them as the core components of your theme and start searching for complementary pieces. If you choose a nautical theme for your bathroom, you can use a glass dish to showcase all the pebbles and shells you've collected from your local beach and add extra pieces, like seaside-themed art and shower curtains.
Paint and Refresh
With your theme in mind, one of the best ways to transform a room, or an entire house, is with a fresh coat of paint. Painting your home is one of the easiest ways to alter its look and feel without spending a fortune on new furniture. Did you know that paint colors impact mood, appetite, sleep, creativity, and much more?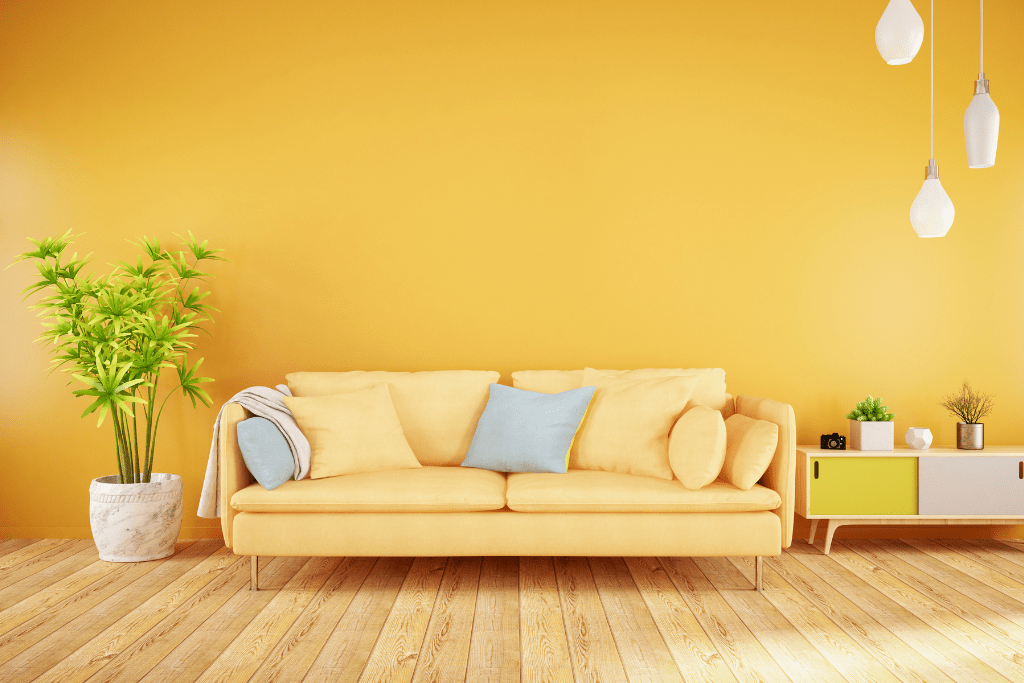 So choose colors that complement the desired aesthetic you chose when sorting through your house and the room's purpose, and consider experimenting with different palettes. If you want to create a warm and relaxing space in your bedroom, you might opt for rich colors like purple. However, you don't need to necessarily paint your whole room the same color.
Using peel-and-stick wallpaper to create an accent wall can give a space a burst of color while ensuring complementary accessories and soft furnishings don't clash with the walls. If you have exotic wood furniture in your home, you could even consider staining or painting certain items to give them a new lease on life. Upcycling old furniture with a fresh coat of paint or varnish can make it look almost brand-new.
Prioritize Light
Few things bring energy and life to a room quite like the proper lighting. Ensuring your home gets enough light (both natural and artificial) will make it a more comfortable, positive space. Start by rethinking sources of natural light. Consider replacing heavy curtains with blinds to let more sunlight stream through into your rooms throughout the day. If you want to get creative, you could experiment with stained glass sections for your bathroom or kitchen to bring a dash of color into your environment.
Or think about adding a stained-glass panel to the window in your living room or bedroom. Once you've mastered the use of natural light, build on it with lamps and light fittings. A beautiful desk or table lamp can instantly transform a space and tie together multiple decor pieces if you ensure it matches your theme.
Consider a bohemian or BoHo chic style for a romantic bedroom environment or a modern table lamp to brighten up your home office decor.
Add Comfort with Simple Accessories
Making the most of your home decor strategy means finding out how to effectively combine form and function in your rooms. You want your property to look sleek and stylish and provide insights into your unique personality for visitors. However, ensuring the space is relaxing, comfortable, and welcoming is also essential.
Simple accessories can transform even the most basic home space into something more visually exciting and inviting. Based on your theme, consider adding a few throw pillows to your bedding or sofa, focusing on specific patterns or colors.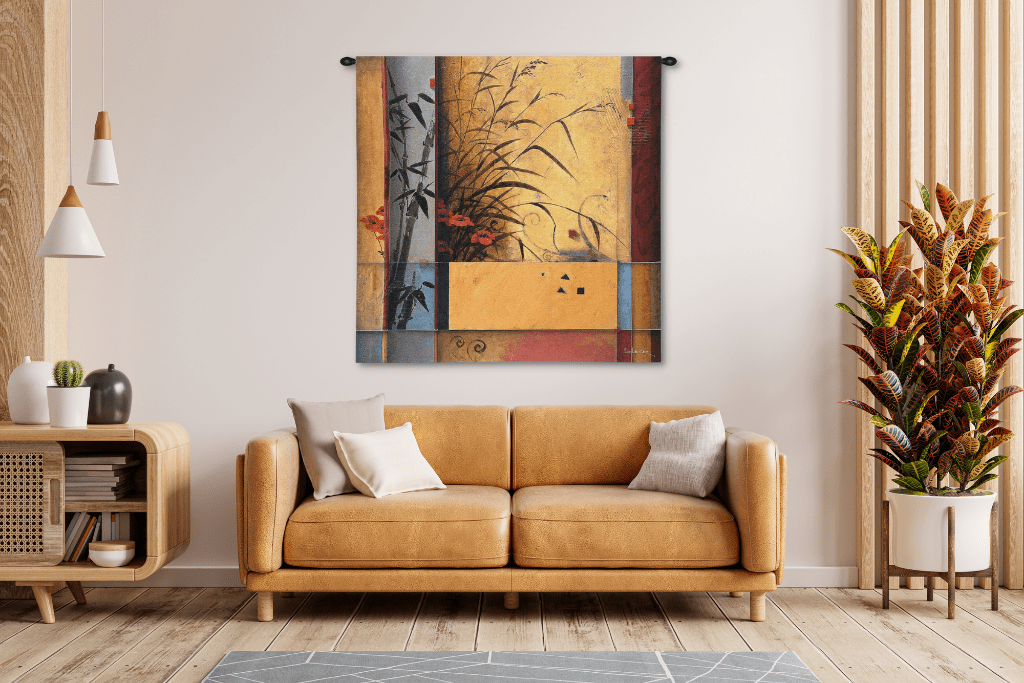 A woven throw blanket or knitted shawl draped over your furniture can also make your space more warm and friendly. You can also experiment with accent pieces, such as jacquard woven tapestry wall hangings or little ornaments showcasing your interests, vases filled with freshly cut flowers, or potted plants – even if they are artificial. These little touches will make your home more unique and individual to you.
Experiment With Your Crafty Side
Finally, remember that enhancing your home decor doesn't always mean buying items out of a catalog or shopping for accessories online. If you have an artistic side, allowing that to shine through in your redecoration strategy could be a great way to transform your home without spending a fortune.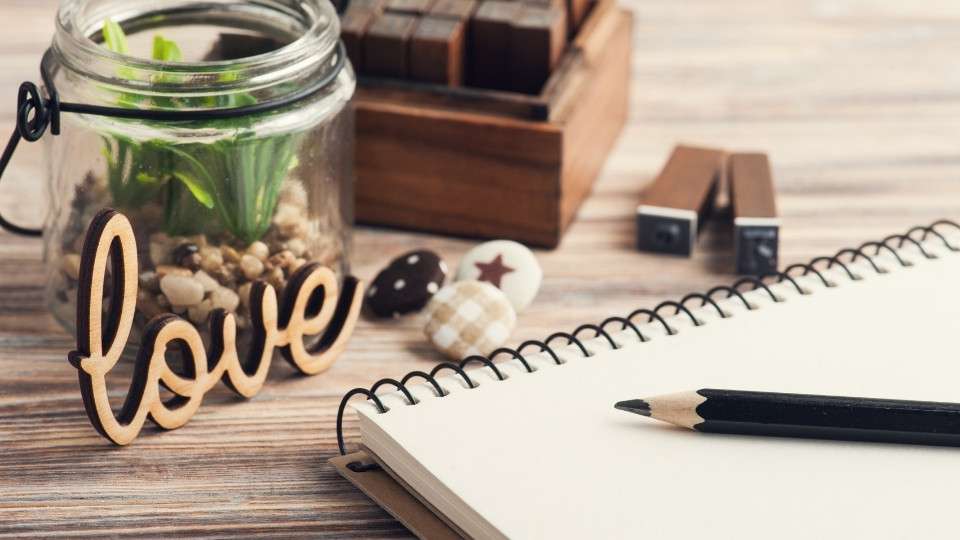 Plenty of videos and articles online can walk you through the process of upcycling and repurposing old items you might have laid around at home. You can convert wine bottles into decorative vases or use vintage suitcases as quirky storage containers. You might even create some of your own paintings to hang alongside canvases and tapestries you've bought for your property.
If you're unsure where to get started with upcycling items you already have, or you want to start with a fresh approach, you can consider checking out second-hand item auctions and thrift stores to find low-cost items you can redesign in your signature style.
Take a Budget-Friendly Approach to Home Decor
As the most important location in your life, your home is well worth investing in. However, you don't have to remodel and recreate your entire house to make the most out of your property. With the simple decoration tips above, you can bring new life to your home, showcase your personality, and transform your rooms with minimal effort and a limited budget.