Tackling a remodeling project, or several remodeling projects can be intimidating, to say the least.
To help, we've pulled together the Top 12 Remodeling tips to help guide you on your way to a successful remodeling project so that you can realize the house of your dreams.
Be consistent
Study your hardware. If you have chrome hinges and knobs on your doors, install chrome pulls, knobs, towel bars, and hardware throughout the entire house. It is permissible to mix cool metals – like brushed nickel – with chrome, but please don't mix brass, antique brass, and chrome together.
This includes buying major appliances in the same color. White is a proven classic. Stainless steel refrigerators can be very striking and provide an updated look in a kitchen. But what you don't want is a white fridge, a black dishwasher, and a stainless steel oven.
That doesn't mean you can't install some contrast for visual interest… just make sure it is done in a purposeful manner.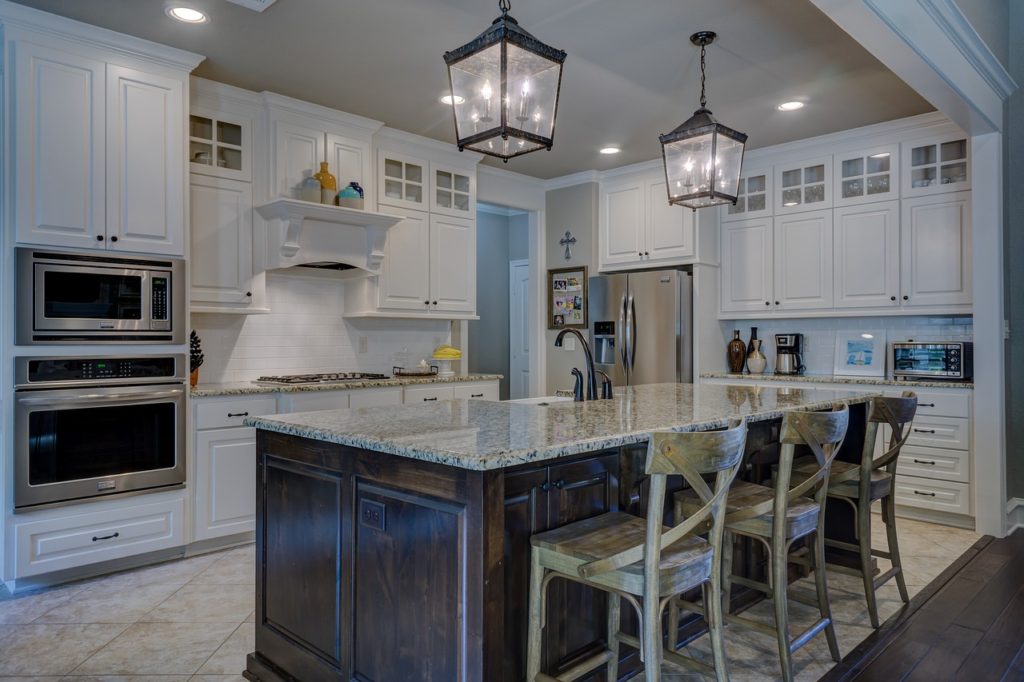 Get the most bang for your buck
If you like the layout of your kitchen, instead of replacing your cabinets, consider painting, replacing, or re-facing the doors. Replace the cabinet hardware and install invisible hinges and full-extension drawer glides. Retrofit the corner cabinets with lazy Susans. Take the money you save and buy a new counter depth refrigerator. And buy a sleek dishwasher with hidden control panels. Plus, you'd be amazed at what the right pieces of kitchen decor can do to enhance a kitchen without a full remodel.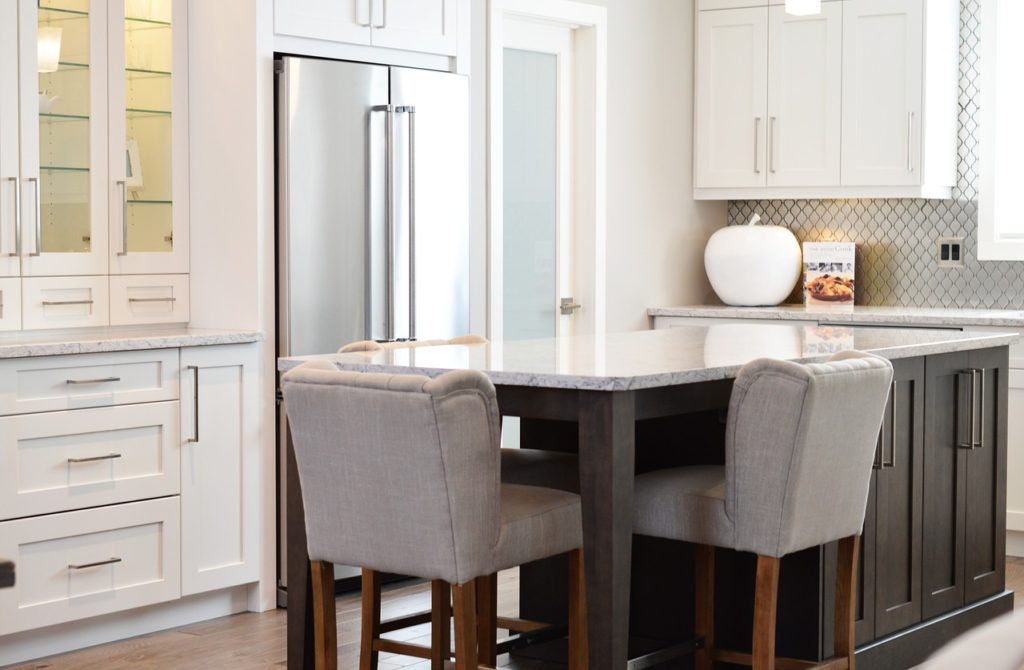 Limit your flooring selections
In older homes, there often is a marble or tile entry, a carpeted living room and dining room, and a hardwood family room floor – all visible from the front door. Be consistent: if you like the entry floor but don't want it everywhere else, select one additional flooring for the other rooms, but commit. Just because previous owners had three floors off the entry doesn't mean you have to. Better yet, select just one flooring, entry included, to fully expand the sense of space and flow. You can always use gorgeous area rugs to create visual differences and interest from room to room.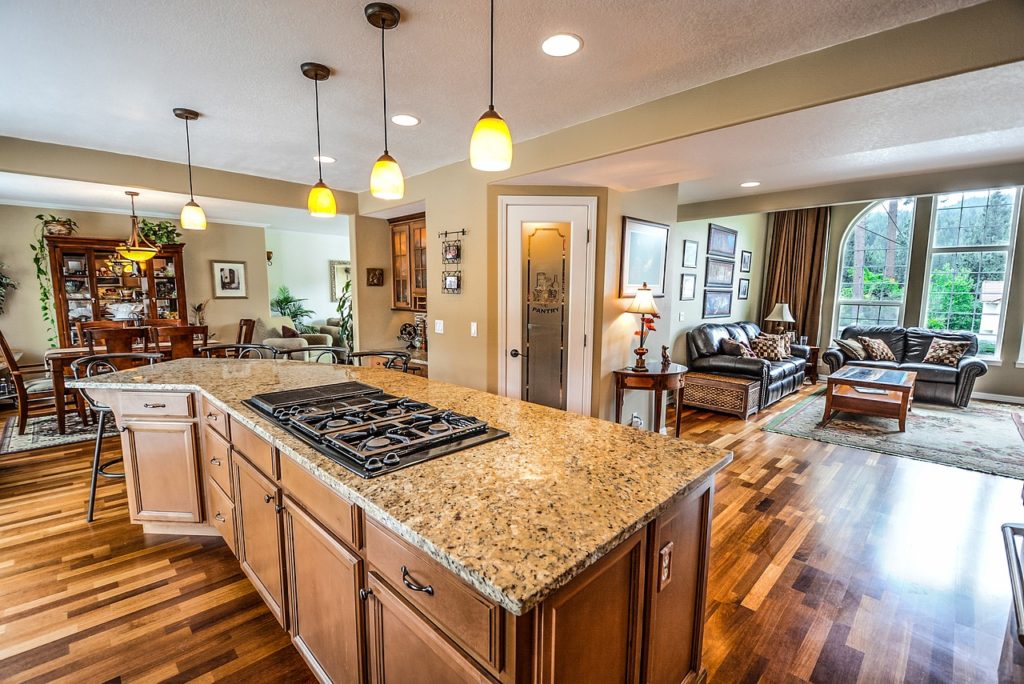 Just say no to installing wallpaper everywhere
Some may say that wallpaper is making a comeback. I disagree, at least in the long term. Wallpaper is the first thing you change when you buy a house, so why install it in the first place? The powder room is one thing, but the living room, kitchen, and dining room, too? If you're stuck with someone else's wallpaper choice, wallpaper can be painted if it is not buckling. First, float the seams with a joint compound. Sand and repeat until the seam is buried. Next, prime with a special primer made for wallpaper. Then paint as usual.
Unless you're purposefully going for the ornate, Victorian look. If that's the case… ignore Tip #4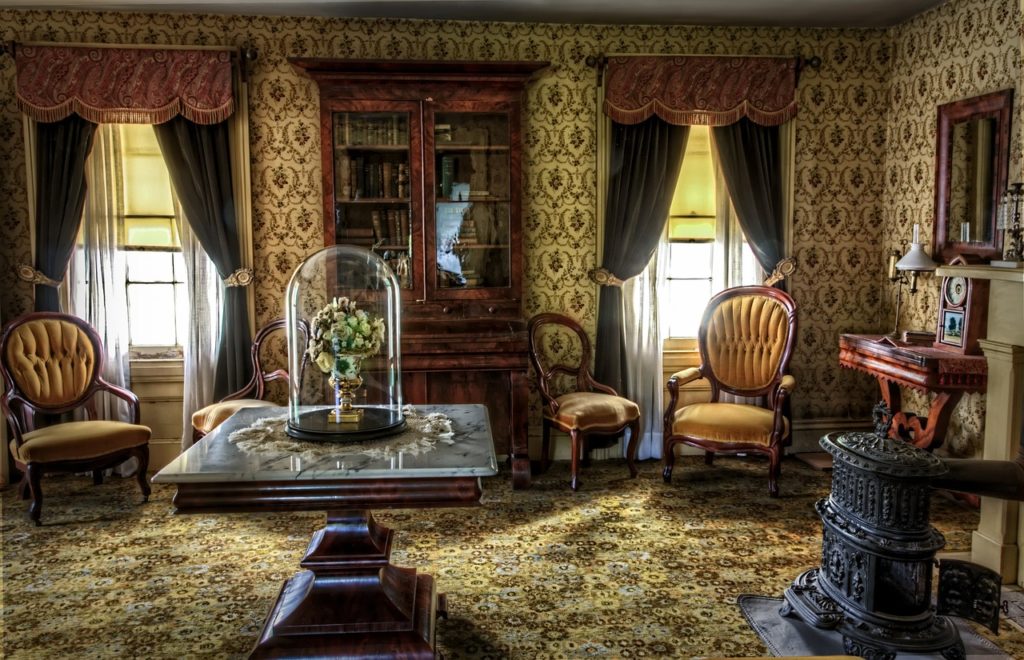 Don't tear out the tub; refinish it
If your porcelain-coated cast iron bathtub is worn, consider refinishing it instead of replacing it. Do a search for local companies that will repaint your tub (and the dated tile and grout above it), and it will look new and wear like iron. I had my tub refinished years ago, and it still shines like new. For a well-done job, it might actually cost as much as a brand new tub, but you avoid all of the installation and unexpected costs involved with replacing the original tub with something new.
Plus – cast iron lasts longer and is hardier than today's fiberglass tubs.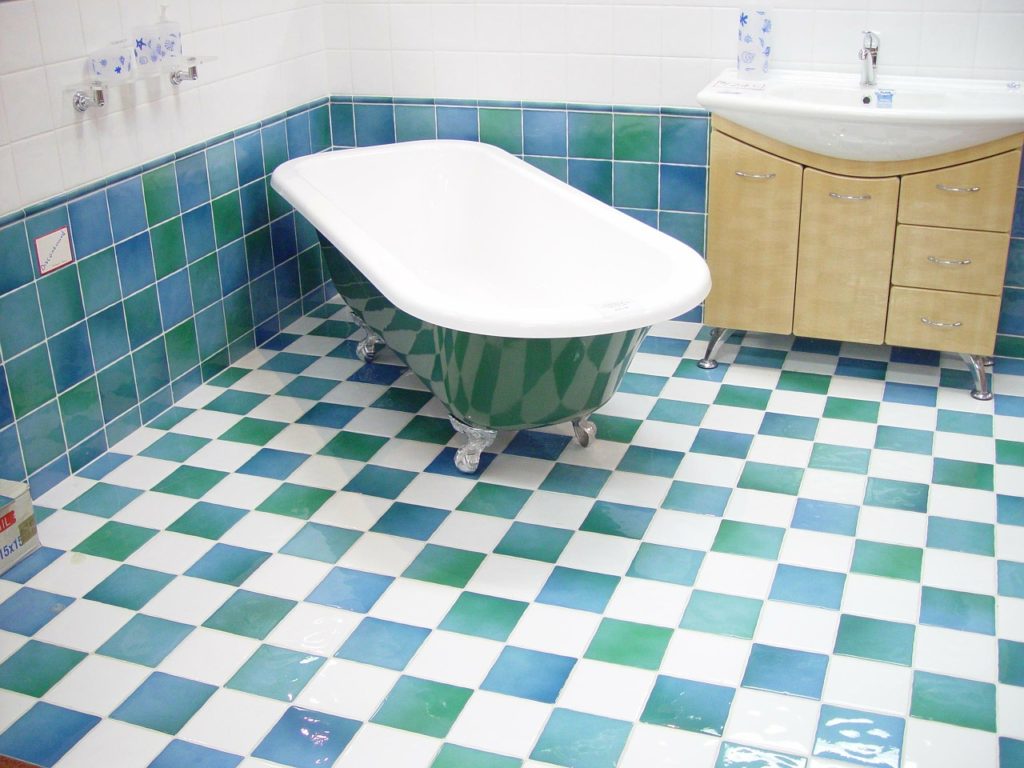 Make a Long Term Plan
If you have several remodeling or renovation projects that you know you want to tackle over the next several years, plan them out. You will likely find that you can save time and money by combining a few of the projects together. For example, if you want to update the kitchen counters and also want to update the main bathroom; you can hire the same countertop company to create and install both the kitchen and the bathroom countertop at a lower cost than having them installed a year apart.
Creating a prioritized House To Do plan lets you plan ahead and avoid issues where you have to redo work because what you want to do in Room B now conflicts with what you just finished in Room A.
The plan can be very formal, with blueprints and estimates, or it can be a simple as a note inside a notebook. As long as you have something to refer to when the time comes.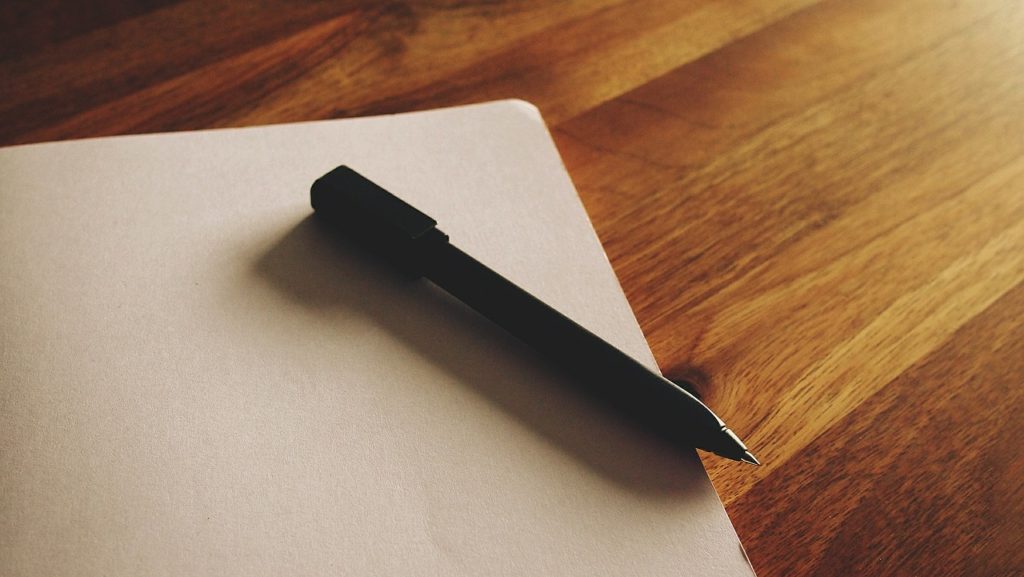 Float out ugly ceiling texture
"Loud" ceiling texture – including that builder standard Popcorn Ceiling – can really date a house. Since the purpose of heavy texture is to hide inferior sheetrock work, bury the texture under several smooth floats of joint compound. Hold a bright work light at a severe angle near the ceiling to check the smoothing progress. Gently sand the floats as 'smooth as a baby's bottom' with a barely damp scrub sponge. Prime with latex wall primer and paint a pretty or neutral color.
If you want some visual interest on the ceiling use a precast molding and/or a unique ceiling fixture instead. Not only do those limit the visual impact to a dedicated focal point, but they are also MUCH easier to replace in the future.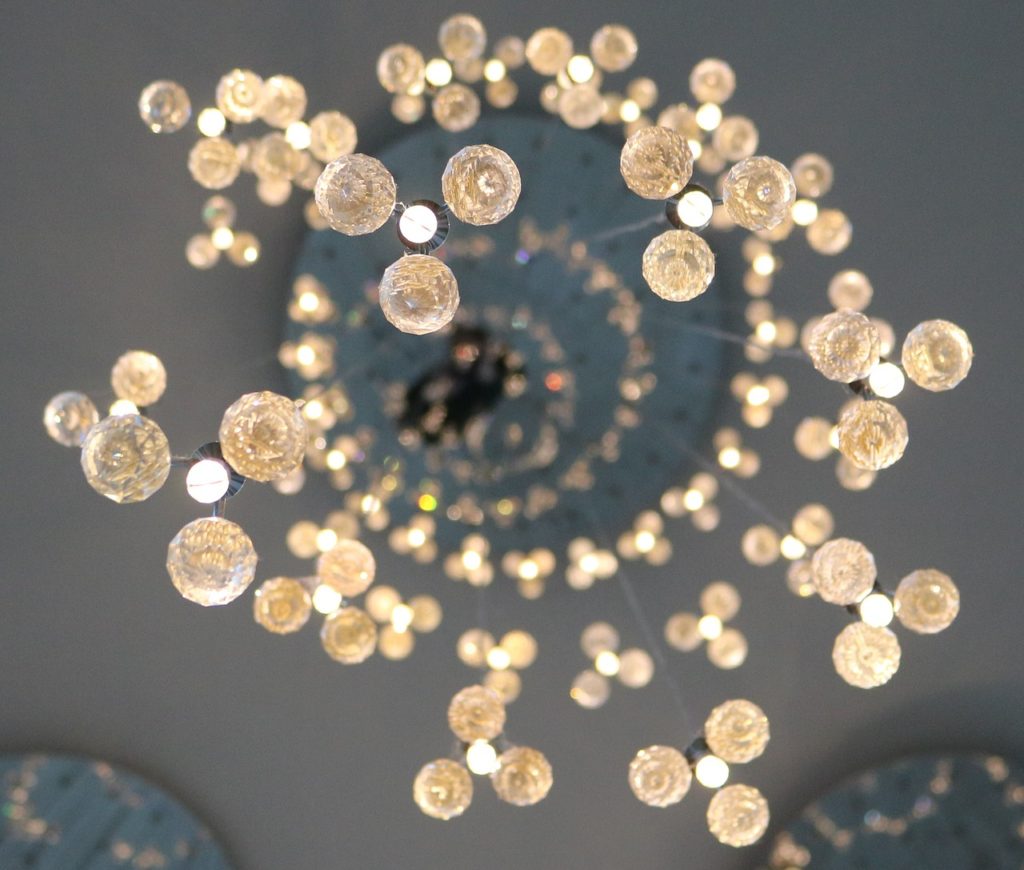 Add wood trim for architectural interest
Many builder homes do not have any solid wood trim around windows and few of today's houses come built with installed crown molding. Installing decorative trim work is relatively easy, cost-effective, and adds both style and resale value to your home.
When it comes to finishing the wood trim, you have a lot of options. You can stain, varnish, or paint it to suit your color palette. But even painted white, solid wood decorative trim has a more impressive presence than builder-grade MDF.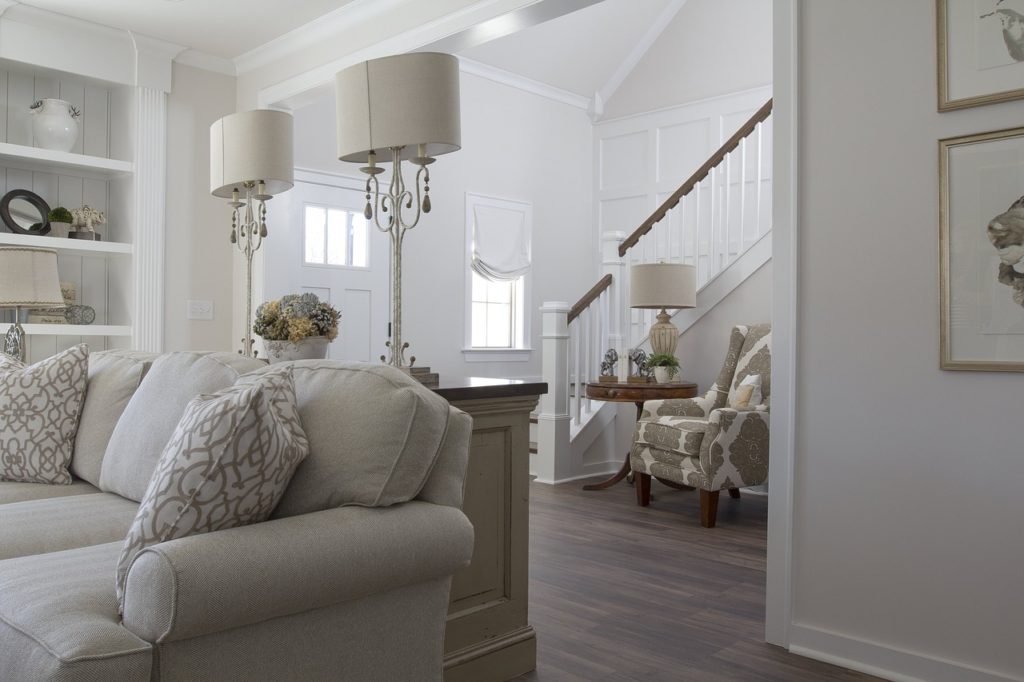 Play it safe with big-ticket, "permanent" surfaces
Let's face it: replacing countertops, flooring and backsplashes are costly. For resale, don't get all crazy with wild primary colors on permanent surfaces that involve massive tear-out to fix. Select classic, neutral colors, and fuel your desire for color in less permanent ways with art, window treatments, paint, and accessories. You may LOVE red, but a buyer probably will likely shy away from your Fire Engine Red countertops and backsplash in the kitchen and buy the calmer house down the street instead.
You can easily get that red flavor by surrounding the neutral background with red furniture and decor accents.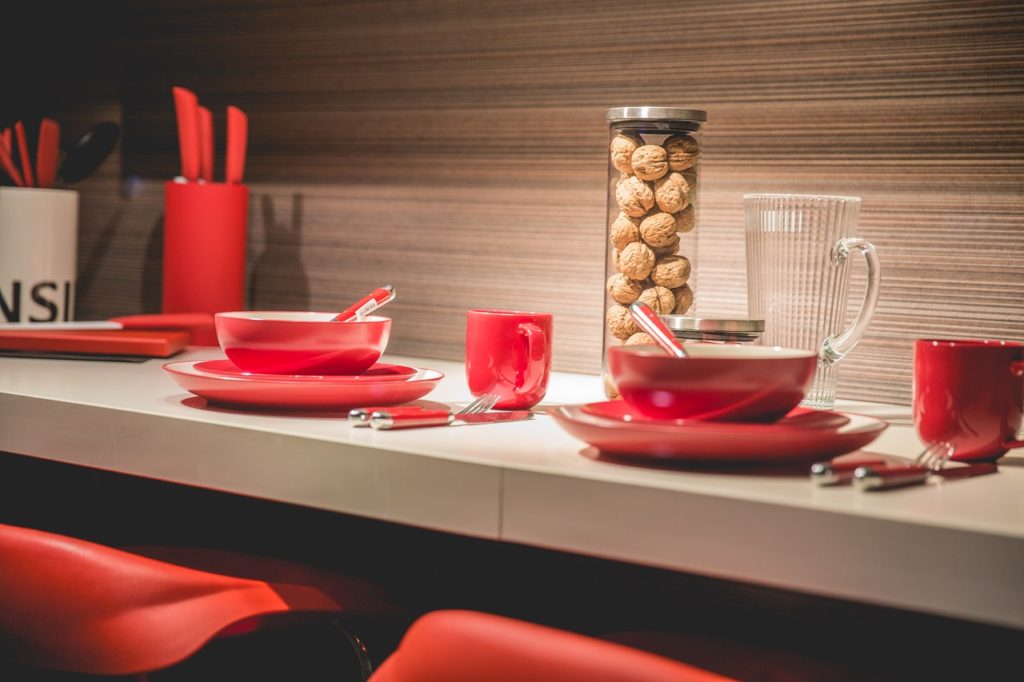 Test- drive paint colors
We have all seen it. The "taupe" house that is actually mauve, or the "navy blue" shutters that are actually intense, royal blue …. right there on the street for neighbors to cringe at and passersby to laugh at. Many paint manufacturers now offer small "testers" that you can paint onto a white poster board.
Tape a sample to the wall and check the color in the morning, in full sunlight, on a rainy day, at dusk – before you paint the entire house. If you're painting the exterior, stand way back – at the street – to look at the color, then move in and place it next to the brick and grout. This applies indoors to wall and ceiling colors as well. This tip will save you both time and costly mistakes.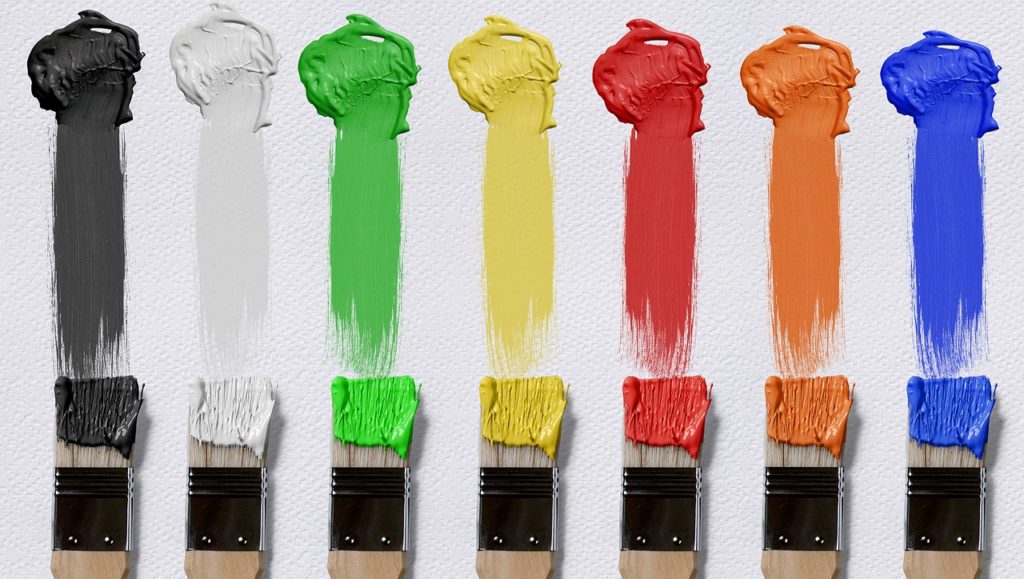 Hire the right professionals
An architect is necessary for major structural changes. You wouldn't plan an extensive road trip without a map, so why would you invest tens of thousands of dollars in a remodeling project without an overall plan?
You may also want to consult a design professional for color and surface selections if you don't trust your own eye. A one-hour consultation is an affordably wise first step that will pay for itself in preventing unnecessary expenditures and costly mistakes.
If you are handy, there are certainly many remodeling projects that you can tackle on your own. But if you aren't, or you are unsure of particular DIY skills, consider hiring the right person to do the job so that you don't have to undo improper work.
And you can't always trust friends who claim to have skills in a particular area. I had a friend once convince me that they were a master at installing ceramic tiles. They overstated their skills, and I had to have the entire job ripped out and reinstalled by a professional contractor, costing me nearly 3 times what it would have cost to do it right the first time.
Don't "overbuild" the neighborhood.
Most Realtors agree that a well-executed kitchen, bath, and laundry room remodeling will elevate your home's value.
You probably will not get a full return on your investment by adding on a study with floor to ceiling bookcases, but a tasteful, professional remodeling in the "wet" areas of your home is a wise expenditure, particularly if you are savvy about what homes in your neighborhood are selling for.
In other words, it probably would not be wise to plan a $70,000 kitchen remodeling if homes nearby are selling for less than $250,000.