The history of stained glass is rich with beautiful colors, imagery, and a time-honored craftsmanship unlike anything else. That's one of the reasons this millennia-old manufacturing process is still in demand in the 21st century.
Although the true origins of Stained Glass may have been lost to time and tall tales, one commonly known legend of the beginnings of this craft tells of shipwrecked sailors who accidentally discovered Stained Glass by setting a fire that melted the sand and blocks of soda from their cargo into hardened glass.
Others point to the Egyptian or Mesopotamian potters as the true creators of Stained Glass.
Whatever the true beginnings might be, it is safe to say that Stained Glass has been a part of our planet's history and culture for thousands of years, including Romans glazed glass windows in the first century, England's St. Paul's Monastery (founded in 7th century) which housed one of the first examples of multi-colored glass windows, then developing through the Gothic and Renaissance periods and re-surging into today's decorative marketplace.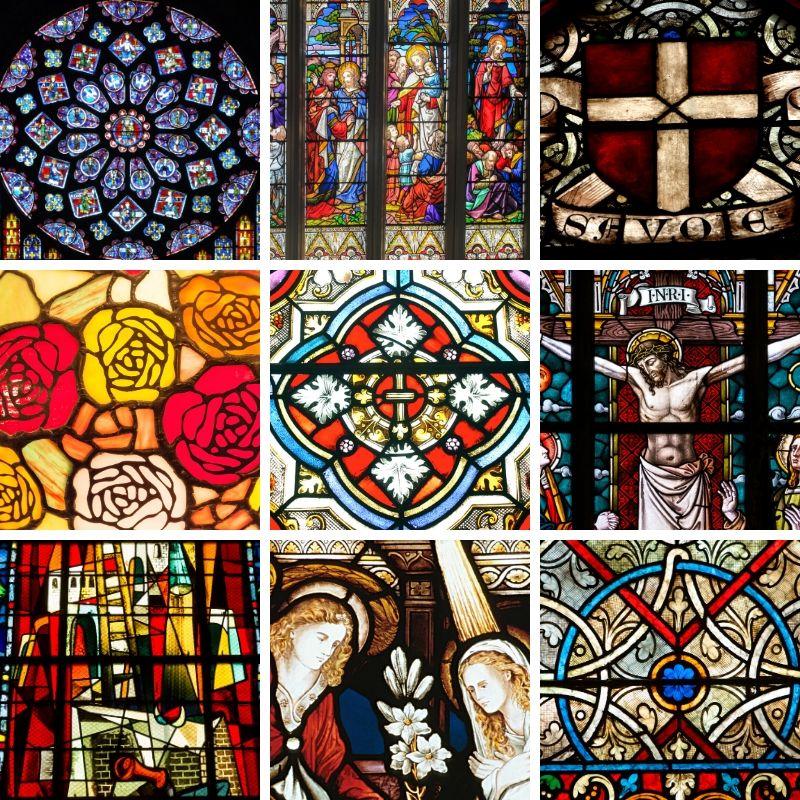 During the the nineteenth century, William Gibson began one of the first recorded glass businesses in the U.S. Although the business did not last, Gibson often promoted himself as the "father of glass painting" in the United States.
Despite this proclamation, there are many who believe that it was actually the Bolton family, originally from England, who truly began the rebirth of the Stained Glass industry in America.
In the middle of that century, several important Stained Glass studios were established that would solidify the rebirth of the Stained Glass industry, including those established by Henry Sharp, Henry Belcher, Joseph and Richard Lamb and (returning to the field) William Gibson.
The Great William Morris and His Contribution to the History of Stained Glass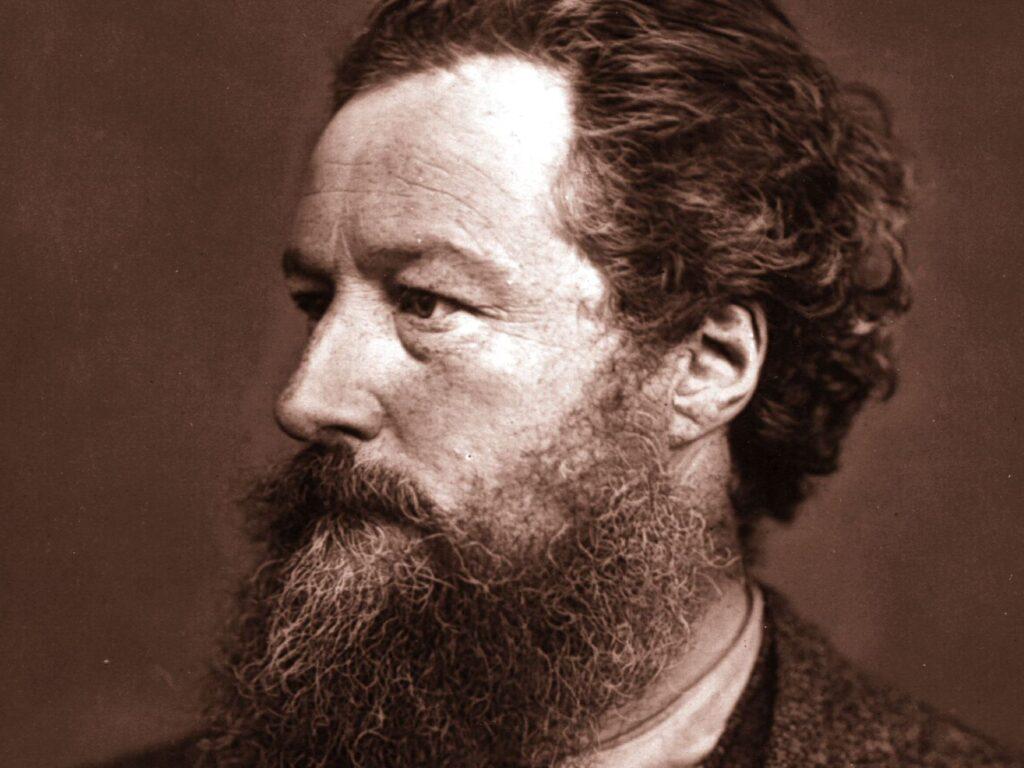 The firm of Morris, Marshall and Faulkner was founded in 1861. While the firm was a general decor and arts based company, Stained Glass was a significant part of their business. This firm influenced many of the days Stained Glass designers, and several studios grew out of the demand from Morris' design firm.
What has become one of the defining – and funnier – anecdotes about the life of William Morris is that he is widely known for once getting himself stuck inside a suit of armor.
Similar to the thought processes of a Method Actor, in 1857 Morris took part in the painting of the Oxford Union frescoes which depicted King Arthur and the Knights of the Round Table.
Morris believed that he could not accurately portray knights in armor unless he had experienced the feeling of wearing armor himself.
To this end, he had a suit designed by an Oxford blacksmith, which he wore to a dinner party, where he proceeded to get his head stuck in the helmet.
Of course, William Morris went on to become of the the great artists of his time, and his works are still represented in paintings, stained glass artworks, and tapestry wall hangings.
The Birth of Tiffany Stained Glass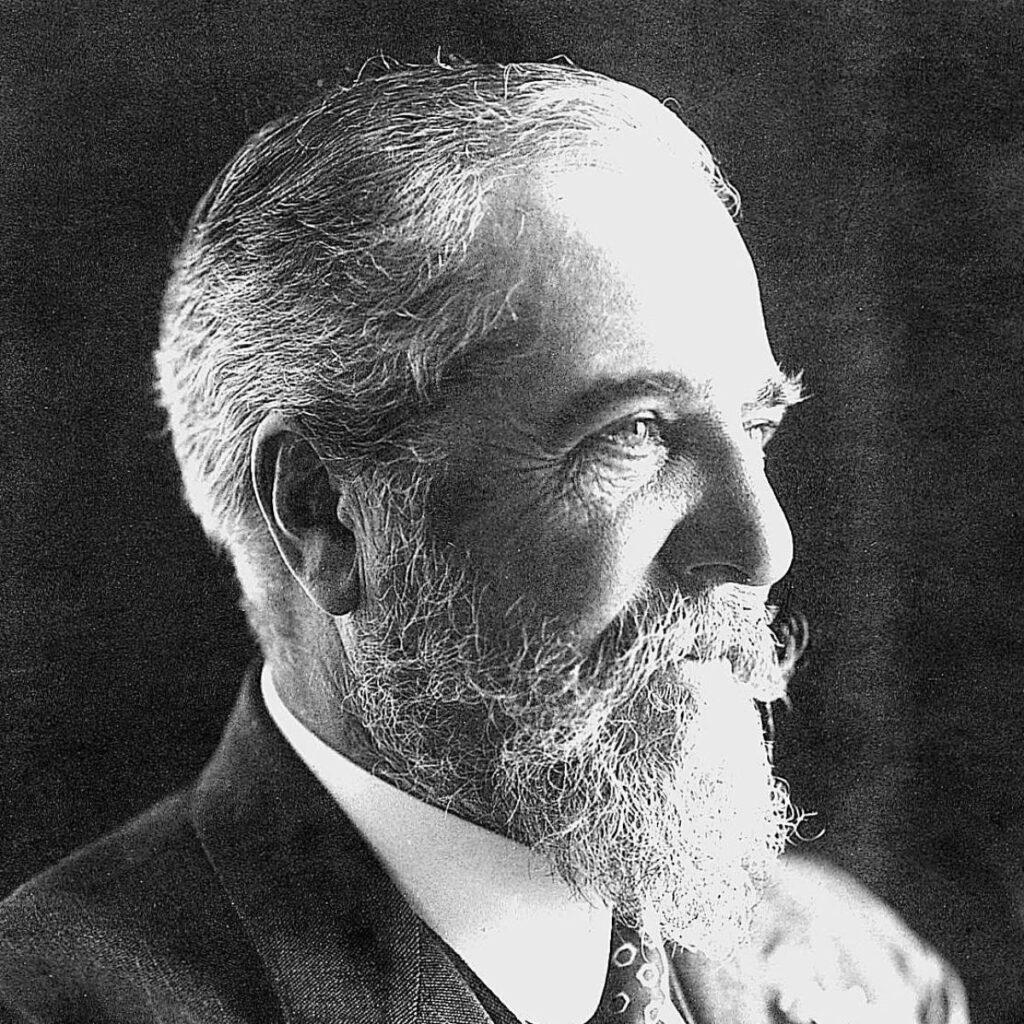 In 1894, Tiffany glass was first seen in Paris when S. (Siegfried) Bing first exhibited oriental arts and ceramics. Bing was a key figure in the history of decorative arts. His Salon de l'Art Nouveau in Paris gave name to the movement.
The Tiffany Glass Company, which employed hundreds of people and produced thousands of windows, is the largest studio from those times is still the best known today: The Tiffany Glass company inspired generations of Stained Glass artists, and Tiffany Stained Glass has become a style of it's own.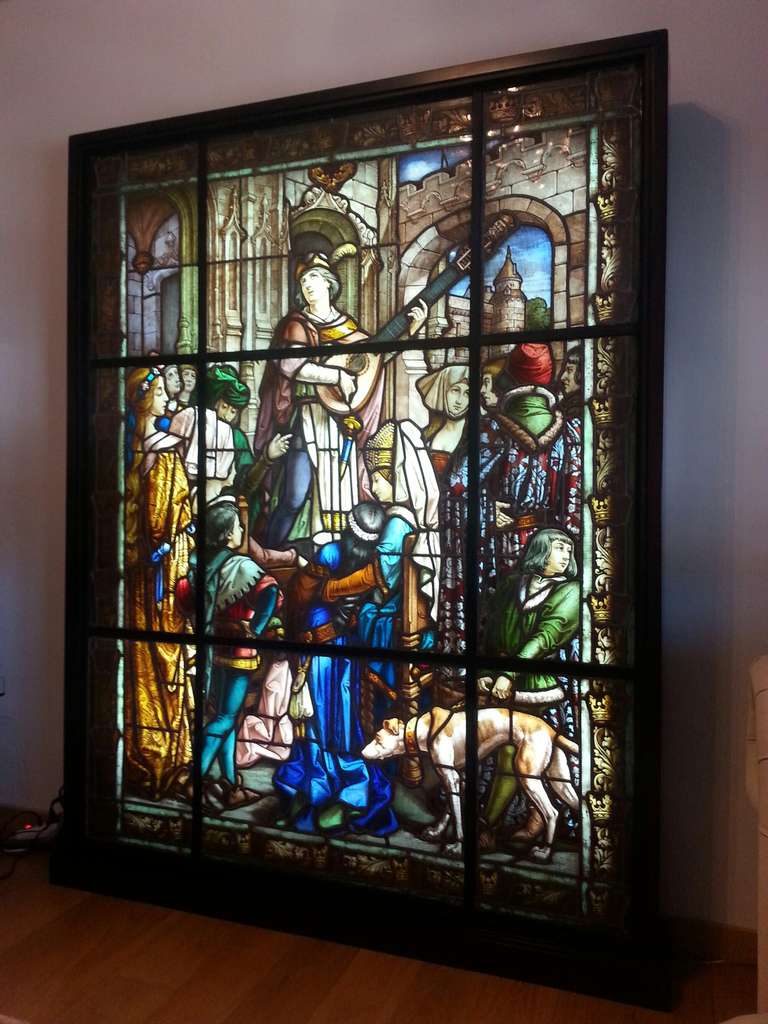 Tiffany Stained Glass, from a historical standpoint, refers to art glass products that were produced between 1878 and 1933 by the Tiffany Studios in New York. This, seen by many as one of the largest expansions of the stained glass market, was spearheaded by Louis Comfort Tiffany and his team of stained glass designers.
Many people believe that Tiffany Stained Glass gets its name from the famous jewelry company, and that's indirectly true. Louis Comfort Tiffany was the son of Charles Lewis Tiffany, who is best known as the founder of Tiffany's jewelry. Because of this rich start to his life, Louis was raised in a world of refined taste, and had access to materials of high quality.
Tiffany's love of stained glass started in 1865, when Tiffany traveled to London and visited the Victoria and Albert Museum where he was inspired by an exhibit of Roman and Syrian glass.
Rich tones are due in part to the use of pot metal full of impurities, and in part to the uneven thickness of the glass, but still more because the glass maker of that day abstained from the use of paint.

Louis Comfort Tiffany
Although he admired the coloration of medieval glass but was convinced that using modern manufacturing tools and processes, he could do better.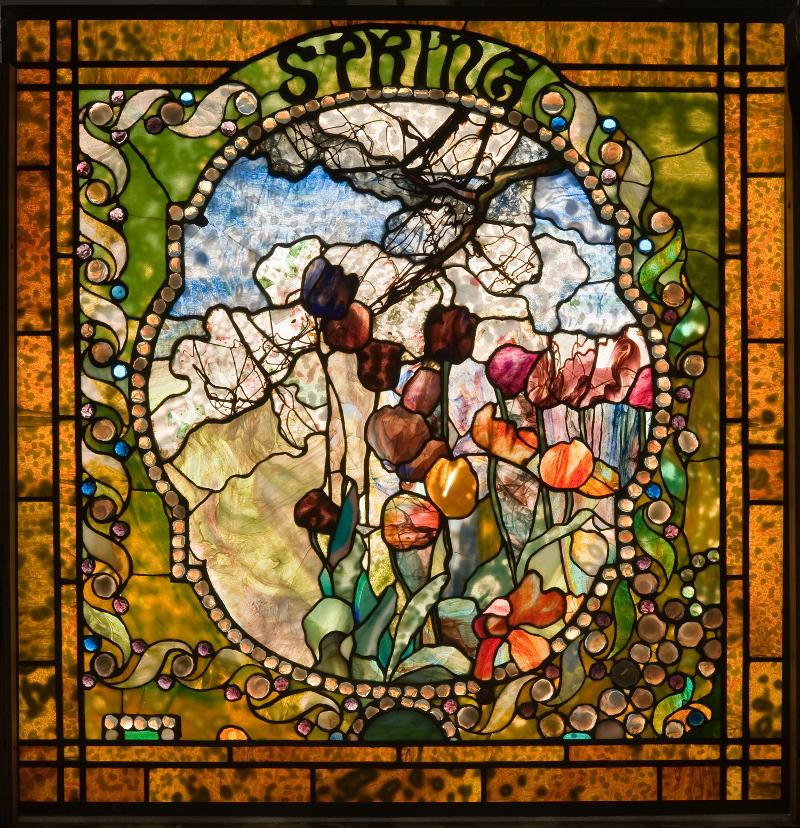 In 1878 he opened his own studio and glass foundry, partly because he was unable to find the level of quality stained glass products being made by anyone else. Tiffany wanted the glass itself to transmit texture and rich colors and he developed a type of glass he called "Favrile".
Favrile glass is an iridescent art glass that is different from other iridescent glasses because its color is not just painted onto the surface, but is an itegral part of the glass. Tiffany patented this process in 1894 and first produced the glass for manufacture in 1896 in Queens, New York.
He continued to manufacture this glass at his own factories until 1932. Louis Comfort Tiffany himself passed away in 1933 at the age of 85.
The Modernization of Stained Glass
The 1930s and 1940s brought the depression, and – with it – a diminished demand for building and new stained glass. However, following World War II, a renewed demand for stained glass was created by an influx of books and magazines showing the contemporary European churches.
Architects organized European Church tours, bringing American's into these stunning buildings in order to take pictures and slides… which they showed upon their return.
American studios began to make windows in new techniques: etched, sandblasted, laminated, gemmaux, fused, plastic, gold leaf overlay, beveled and the immediately popular dalle de verre.
Dalle de verre was an art glass technique that used "broken" pieces glass that were glued together by a base of some type of supporting material, such as concrete or epoxy resin.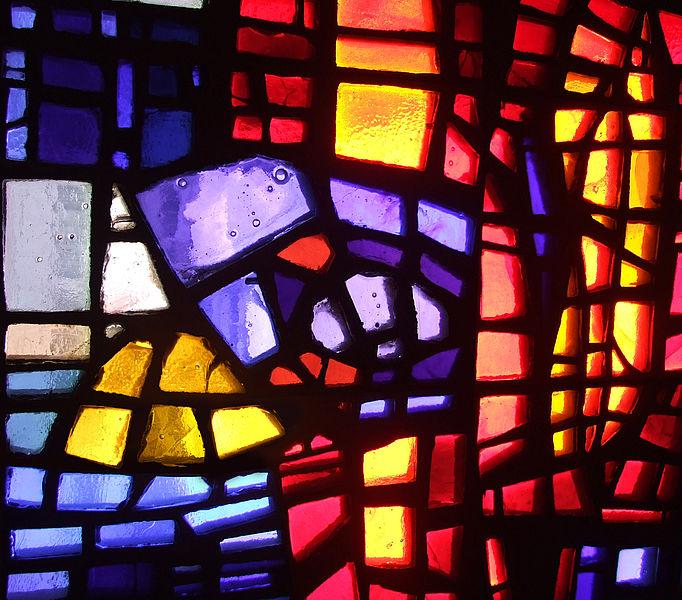 This paved the way for new and modern designs and techniques to infuse the ancient art form with new life.
The social changes of the 1960s slowed the church building boom, but stained glass easily found a home in the secular world again through the redevelopment and redesign of the beatniks and hippies.
Particularly those in San Francisco, who loved bright colors and whose love of bring colors led to their desire to repair and reinstall the original stained glass windows in the older homes they inhabited. And they still do to this day, even non-beatniks.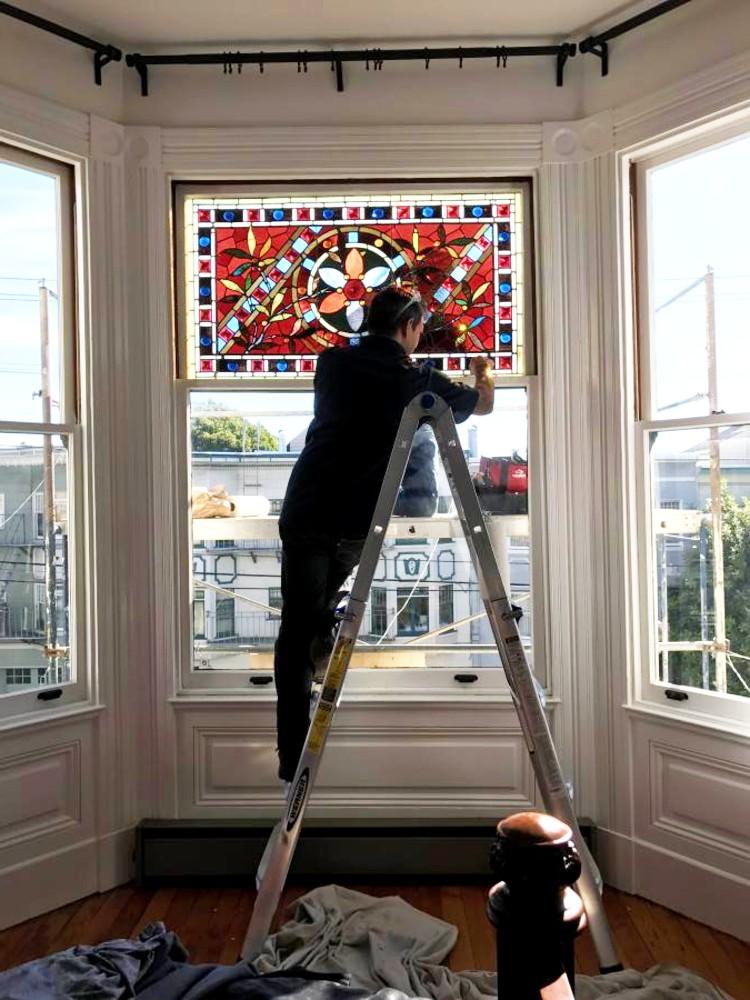 This change soon led to another, very significant change in the history of stained glass. Before this period, the art of Stained Glass craftsmanship was always passed down from mentor to apprentice.
However, the sudden increase in demand led to people who had only recently mastered the technique themselves sharing their knowledge with others… turning Stained Glass art into a popular hobby. Although many hobbyists remained rudimentary in their skills and projects, the entire Stained Glass industry changed from a highly specialized to a widely practiced disciple.
Interest also developed in repair and restoration. Leaded skylights in hotels and railroad stations that had long since been covered and painted over were cleaned and repaired, exposing their original glory.
Stained Glass became collectible again, and soon became a decorative accent and no longer an aspect of architecture.
Today, stained glass lamps, stained glass windows, decorative accents and suncatchers are still a highly sought-after design element, as they provide a mixture of light, color, style and artistic flair that is available in few other mediums.
Buying Stained Glass for Your Home
Art & Home is pleased to have partnered with Meyda Tiffany, one of America's leading manufacturers of high-end stained glass windows and Tiffany stained glass lamps.
Here is just a small sample of the products that are available inside this collection!
STAINED GLASS WINDOWS
Stained Glass Windows create a unique look and provide a touch of timeless beauty to any home. The beauty of these iridescent panels brings new life to practically any window.
Although these gorgeous works of art can be expensive, they are crafted to last for generations.
---
TIFFANY STAINED GLASS LAMPS
Tiffany Style Stained Glass Lamps are not just for the function of adding light to a room, they are for the design statement that adding a beautiful piece of functional stained glass art can provide.
True to their originals, these lamps are constructed using the famous copperfoil construction methods first pioneered by Louis Comfort Tiffany.
---
Whether you appreciate stained glass for its rich history, or simply love its beautiful colors and designs, stained glass is an investment in style that rarely disappoints.