If you're looking for something special to help celebrate and commemorate your relationship, this unique collection of romantic couple art & decor is just the ticket.
From romantic canvas art prints, to sentimental quotes, to exquisite sculptures, we've pulled together a collection of lovely and romantic couple art that celebrate love in all of its forms.
Whether your are just moving in together as a new couple, you are celebrating your golden anniversary, or somewhere in between, it's always good to infuse some romance into your live and your decor.
Or, perhaps you are looking for that special gift for a couple that means the world to you.
Either way, you're sure to find some amazing ideas and inspiration in this list of romantic art for couples!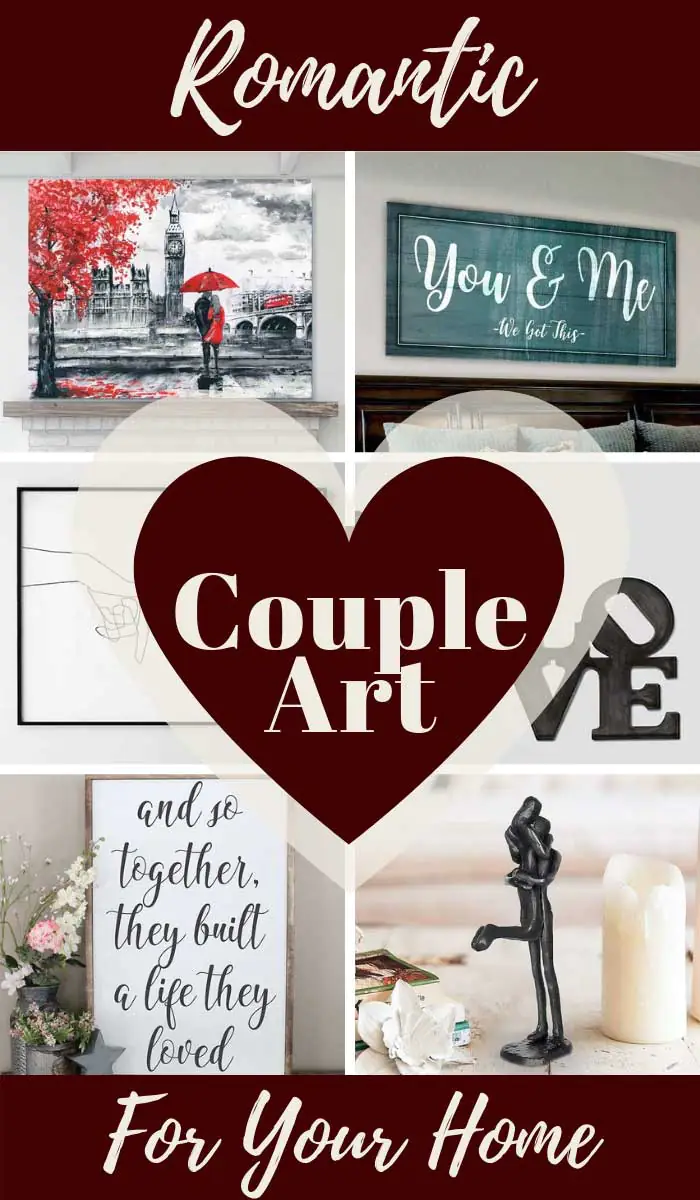 These inspired couple art pieces and decor accents are the perfect way to express your love for each other in a stylish and beautiful way.
When available, we've also included a link to where you can find either the product or the DIY plans (may include affiliate links).
---
Couple Walking in London Painting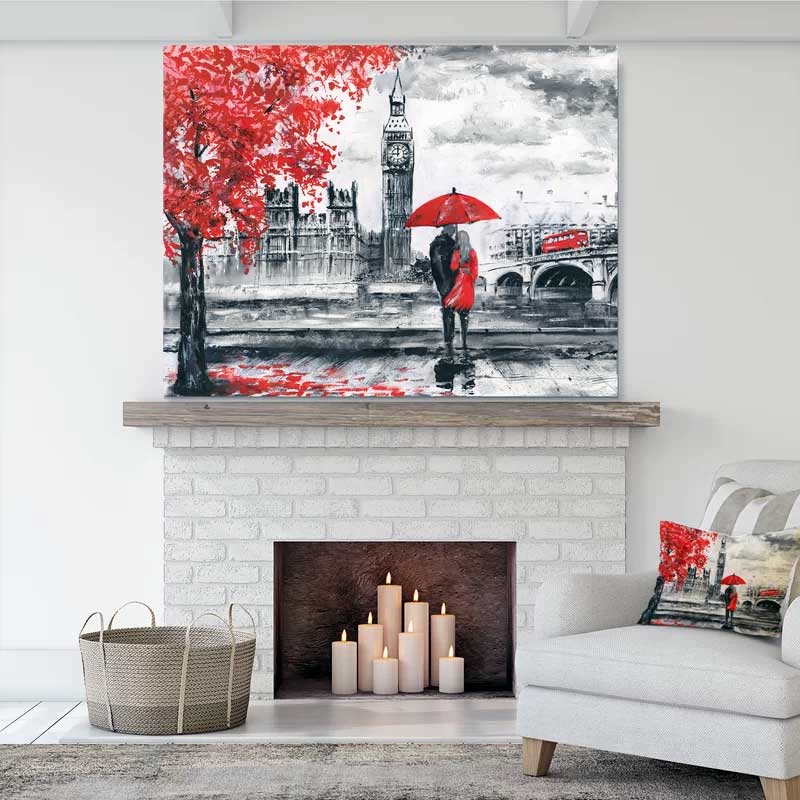 A delightfully romantic art canvas print featuring a couple walking through London on a rainy fall day. I love the mix of black and white, with the pops of red in the tree, the umbrella, her dress, and the London bus on the bridge.
---
You and Me, We Got This Wood Wall Sign
This adorable sign is crafted on wood with scripted text. The text is short, but powerful, and helps reinforce the bounds of a couple.
---
Romantic Couple on a Bench Bronze Figurine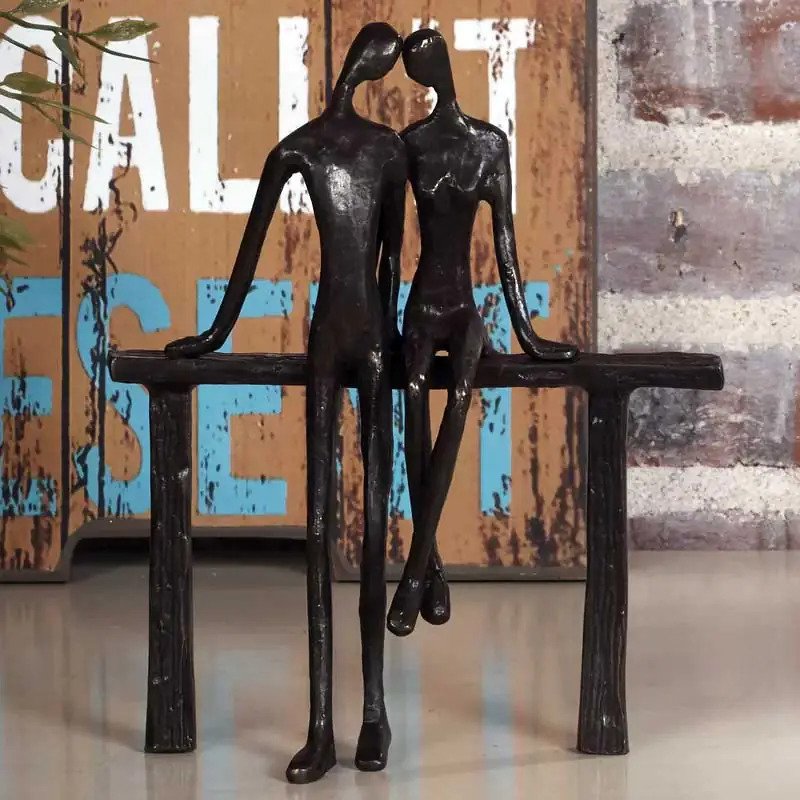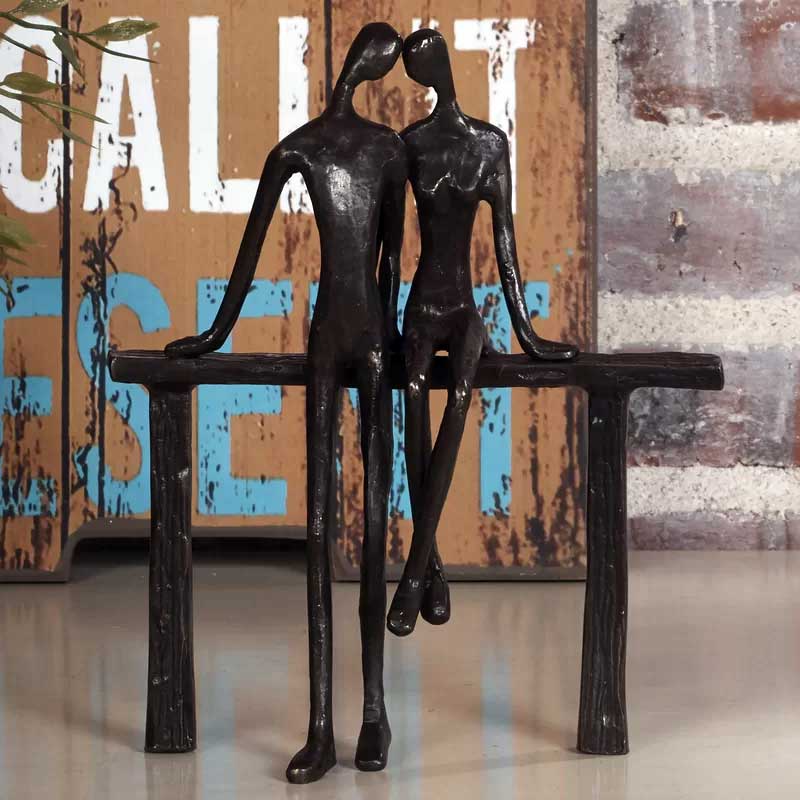 The perfect gift for lovers, this romantic sculpture is handcrafted from bronze using a sand casting method.
---
Twilight Romance Oil Painting Print on Canvas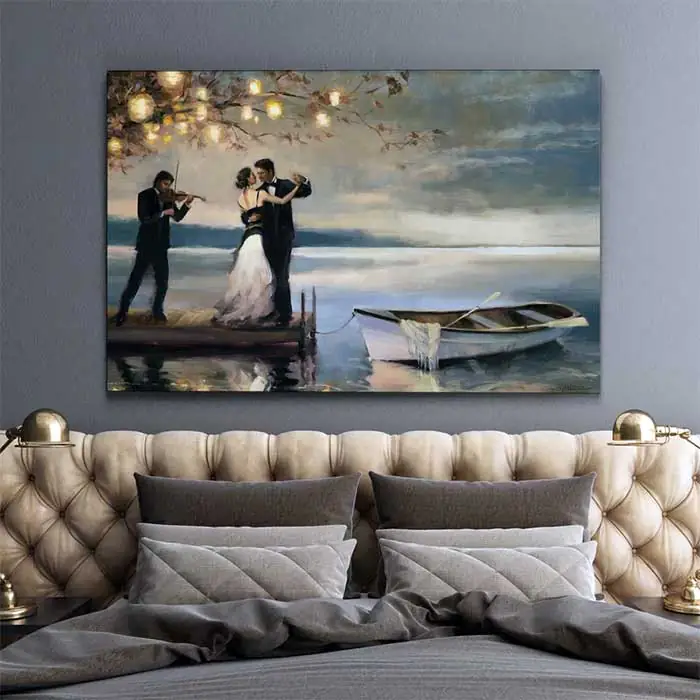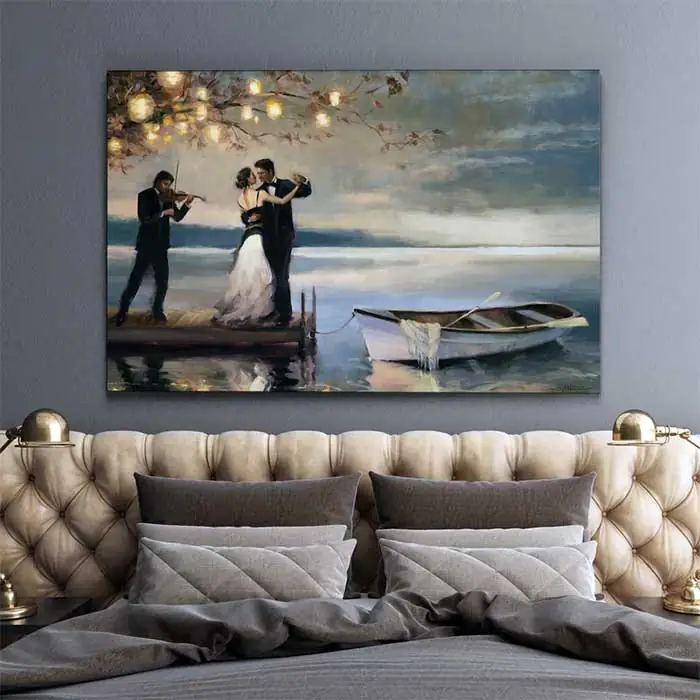 This lovely and romantic art scene reminds us of the promise of love and the enduring grandeur of romance.
---
And So Together, They Built A Life They Loved Wood Sign
Charming, rustic and a beautiful sentiment combine in this lovely farmhouse-style sign.
---
Love Wooden Pallet Wall Sign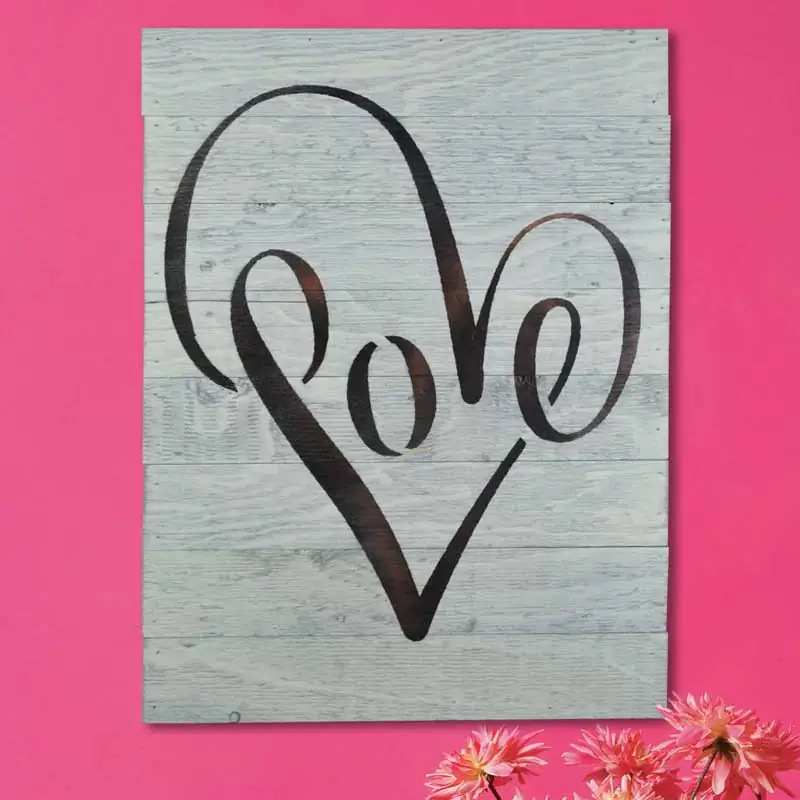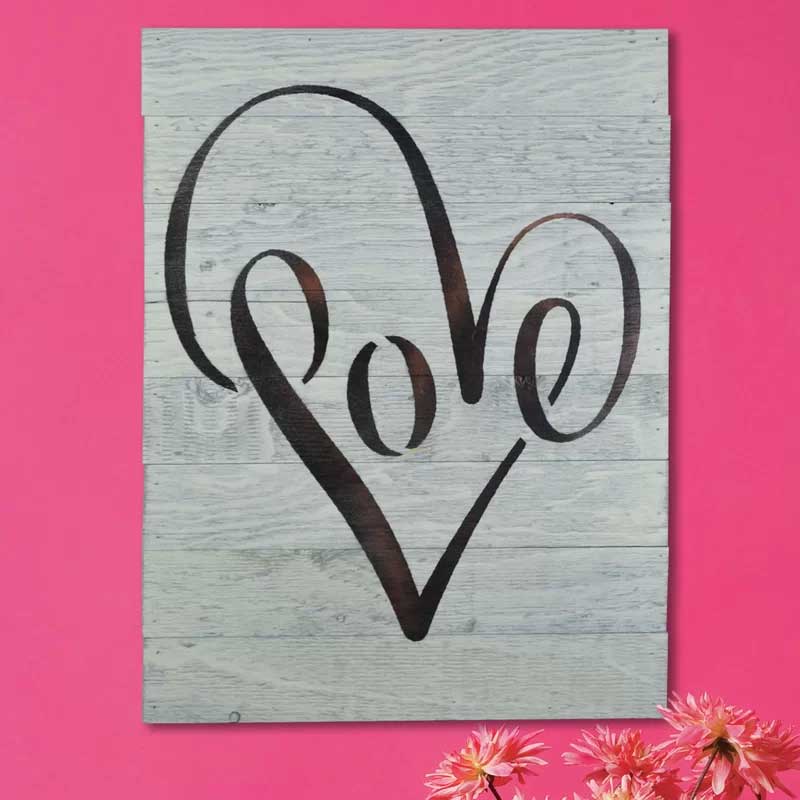 This romantic wooden art sign is made from real wood and finished in a rustic, distressed finish to give a authentic antique, old world charm feel. This design features a contemporary love doodle on a rustic barn wood antique white background for that Shabby Elegance look.
---
Love Crossing Personalized Street Names Canvas Couple Art Print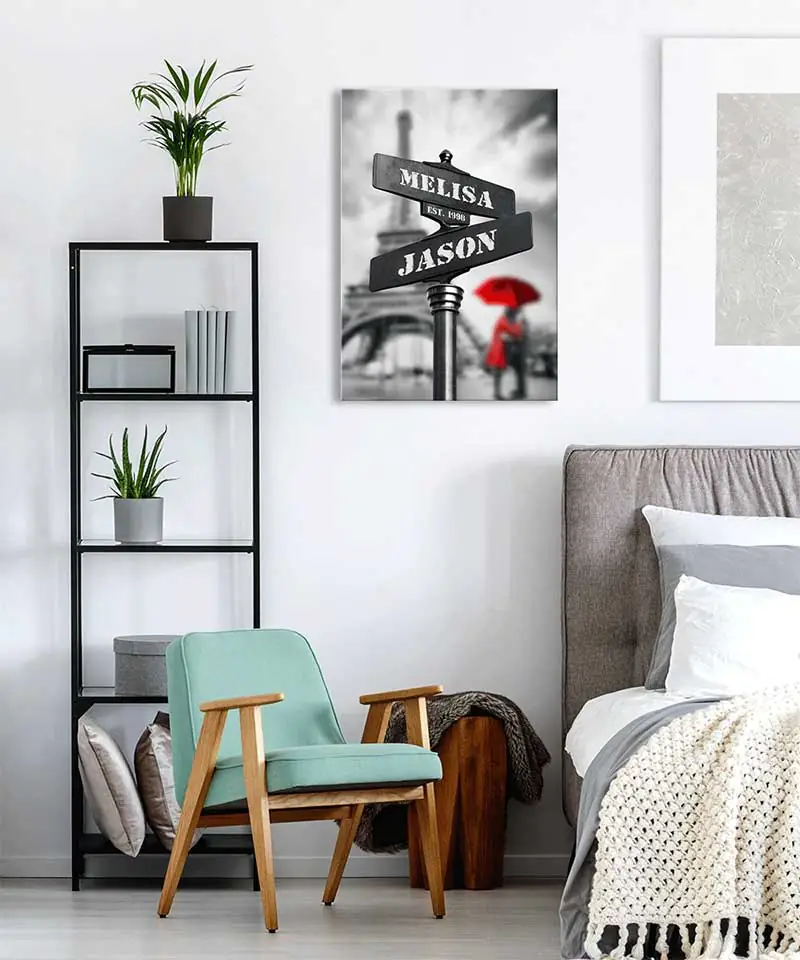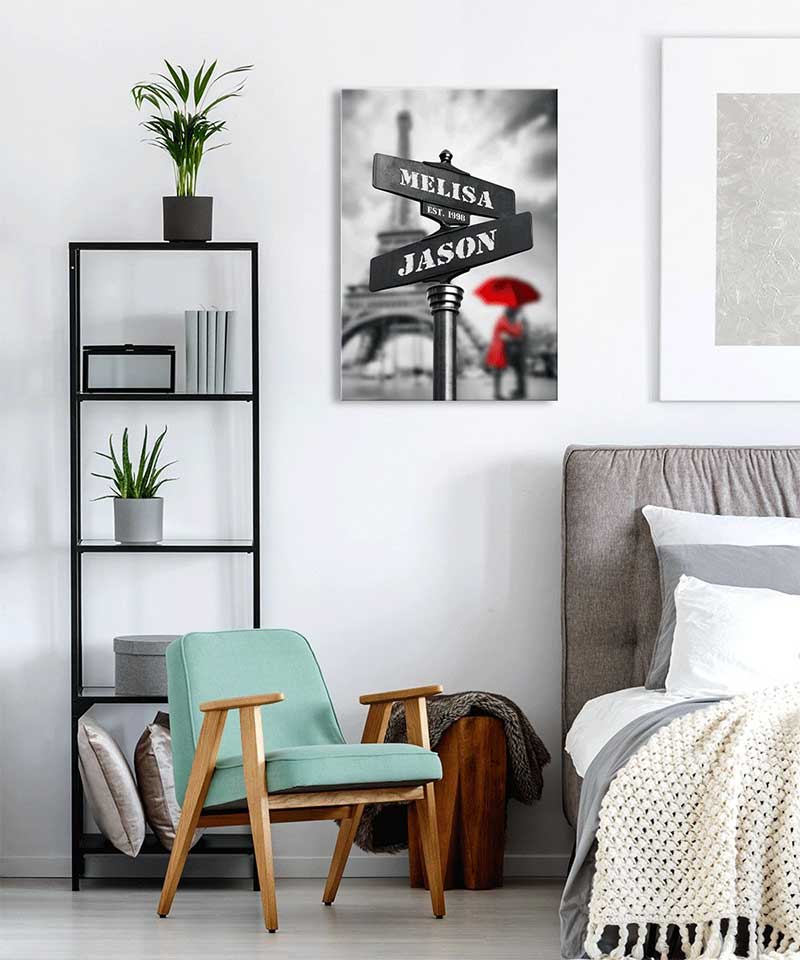 Celebrate when your paths crossed with this personalized artwork that features the couple's name and the date they met showcased on street signs.
---
Together by Chance Forever by Choice Couples Wall Art
A beautiful way to express your lifetime commitment to each other. This would also make for a fantastic Wedding present!
---
DIY Couple Monogram Wall Decor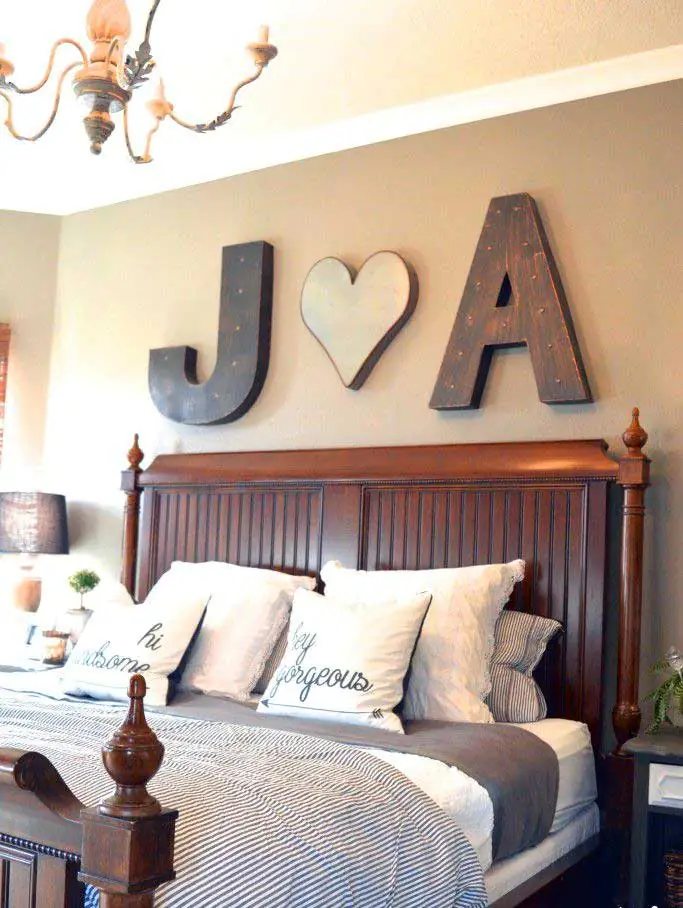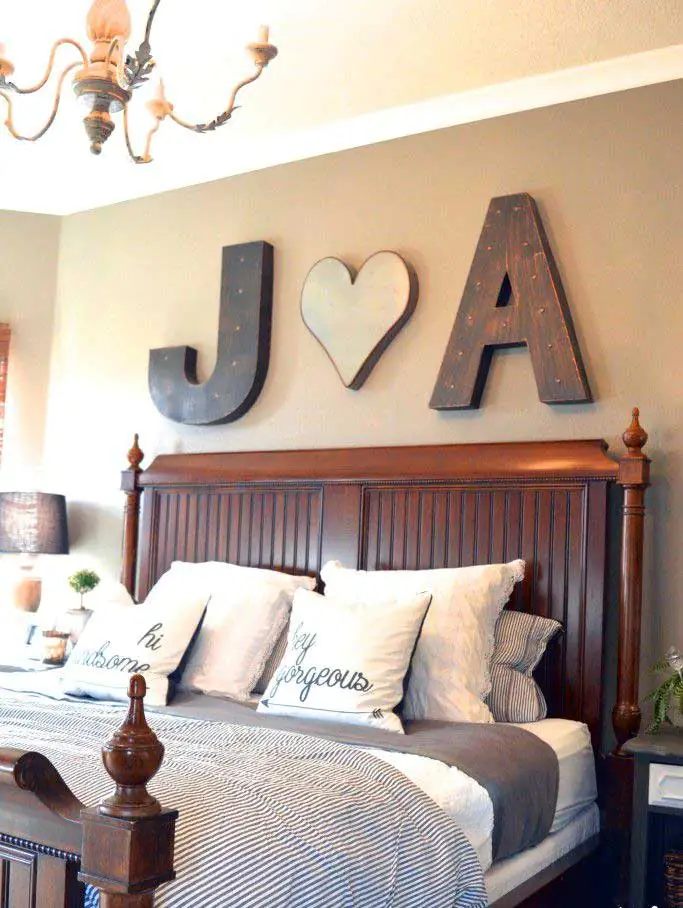 Two letters and a heart are carefully cut out of wood and then finished with rustic charm. I appreciate how the heart is offset with the dark stain color on the sides but a lighter whitewash on the front.
---
Love Arrow Metal Wall Decor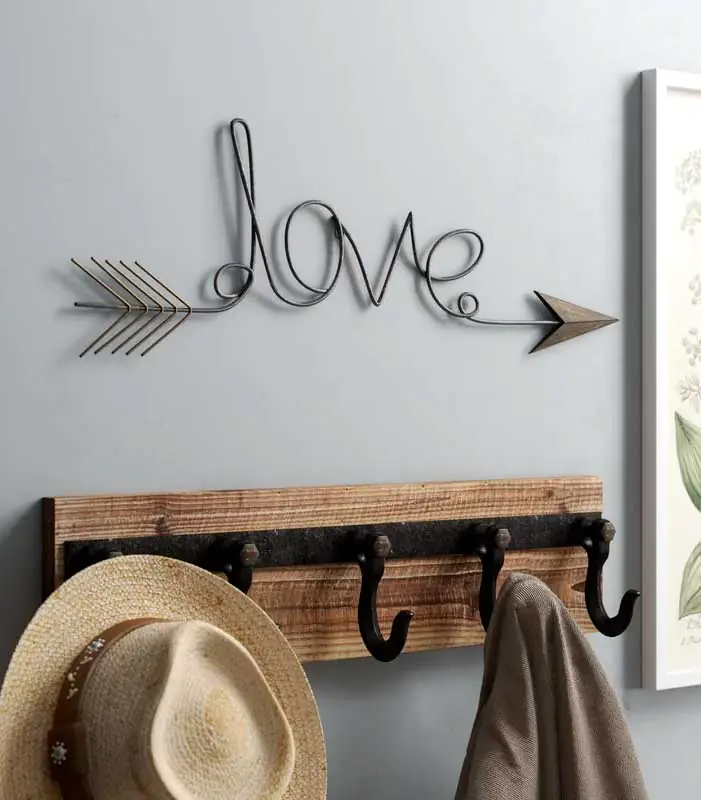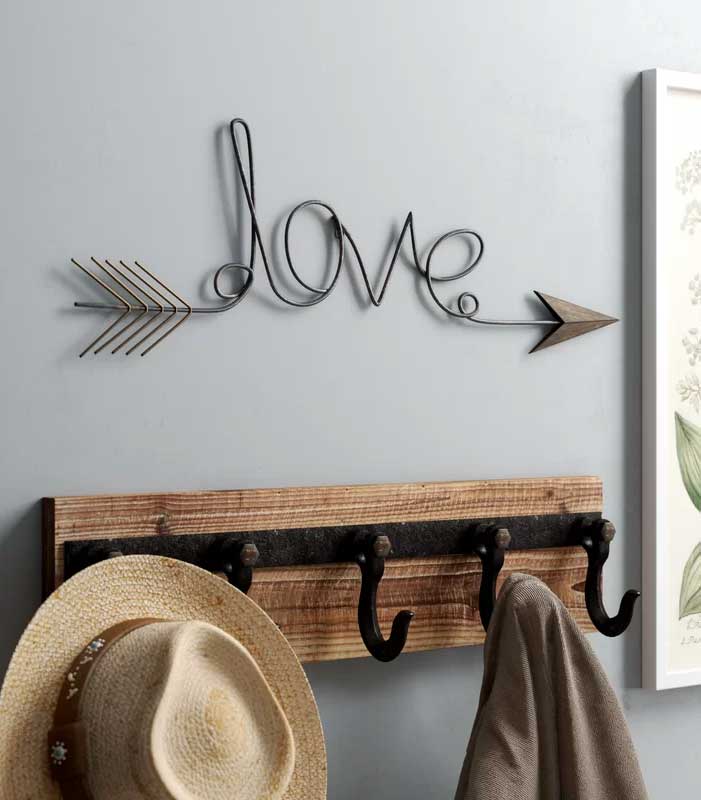 Love's arrow can fly right into your home with this charming bit of wall decor. Constructed of hand-finished steel, this romantic arrow has been worked into a cursive word "love" for an ideal bit of whimsy in a cottage or rustic-inspired home.
---
Pinky Swear Line Drawing Couple Art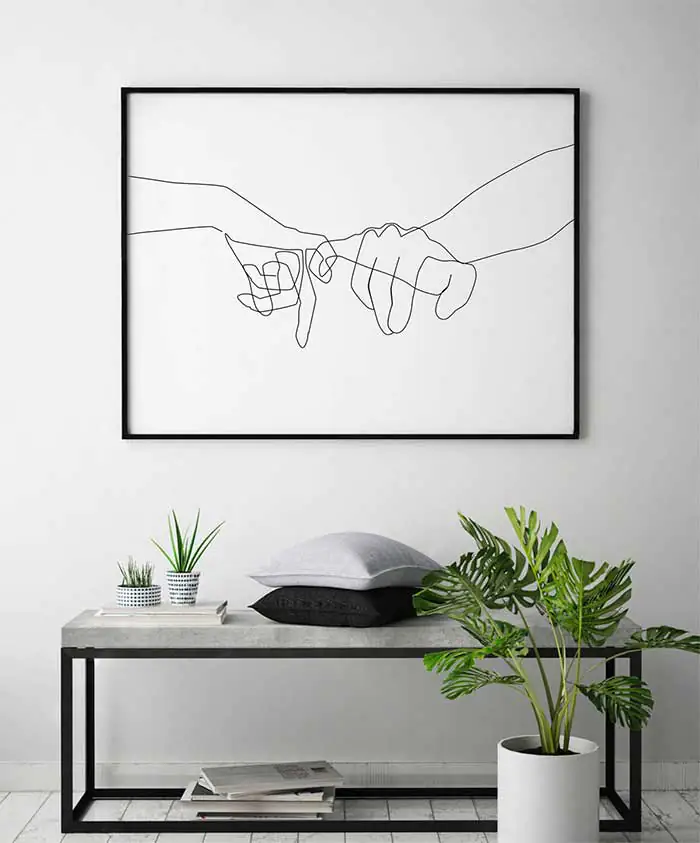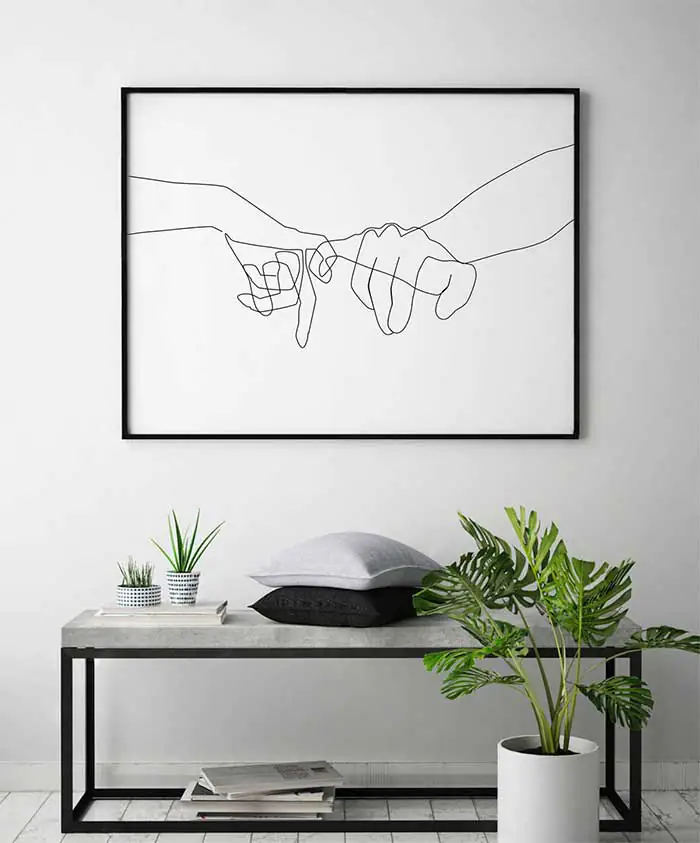 A simple but elegant & romantic line drawing showing two hands connected by the pinky fingers.
---
This Home is Built on Love and Shenanigans Distressed Wood Plank Sign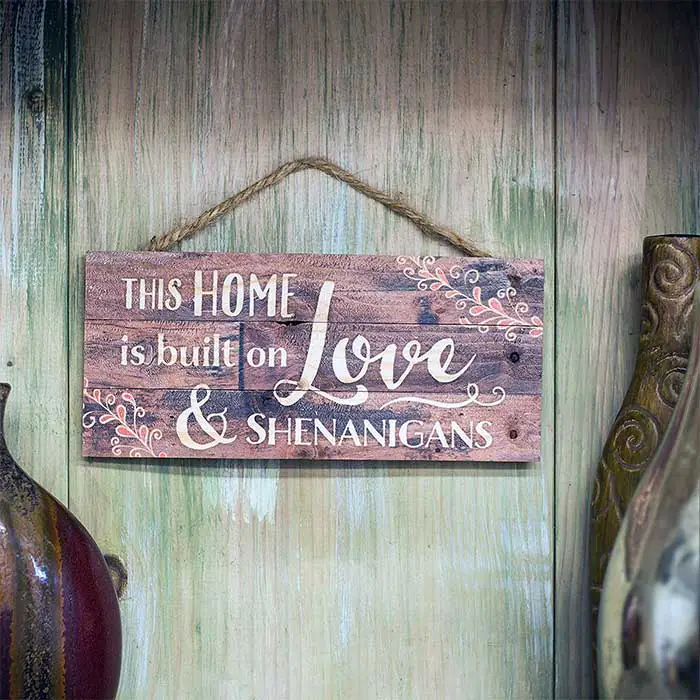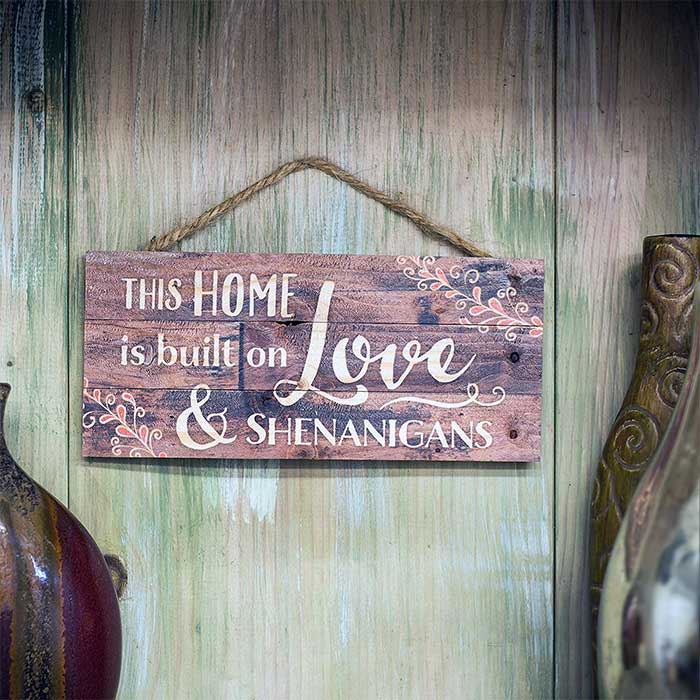 A touch of vintage charm that celebrates the love – and the shenanigans – shared in your relationship. An adorable and fun couple art piece!
---
Gustav Klimt The Kiss Framed Painting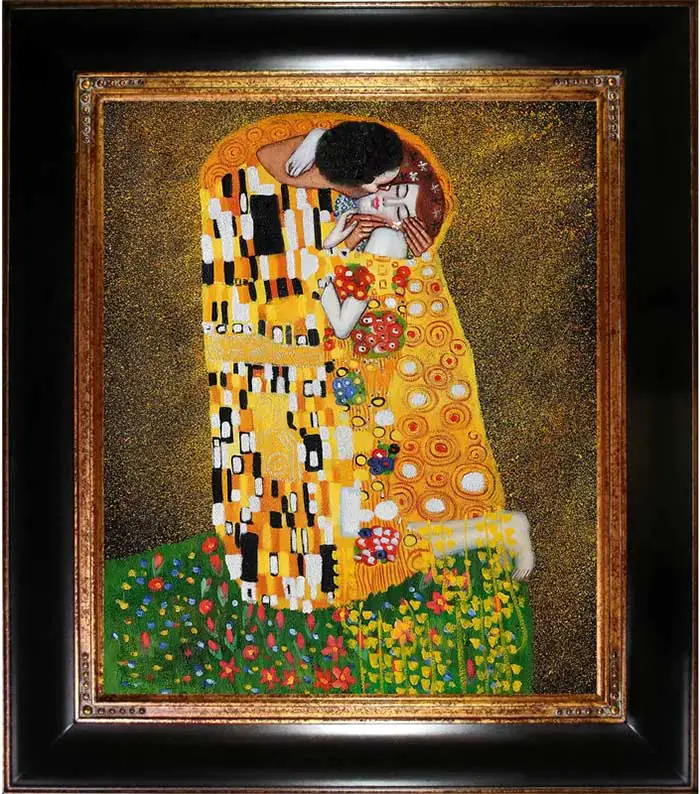 Possibly one of the most famous embraces in the world, Gustav Klimt's The Kiss is a gorgeous representation of love and desire.
---
Imagine Love Personalized Keepsake Plate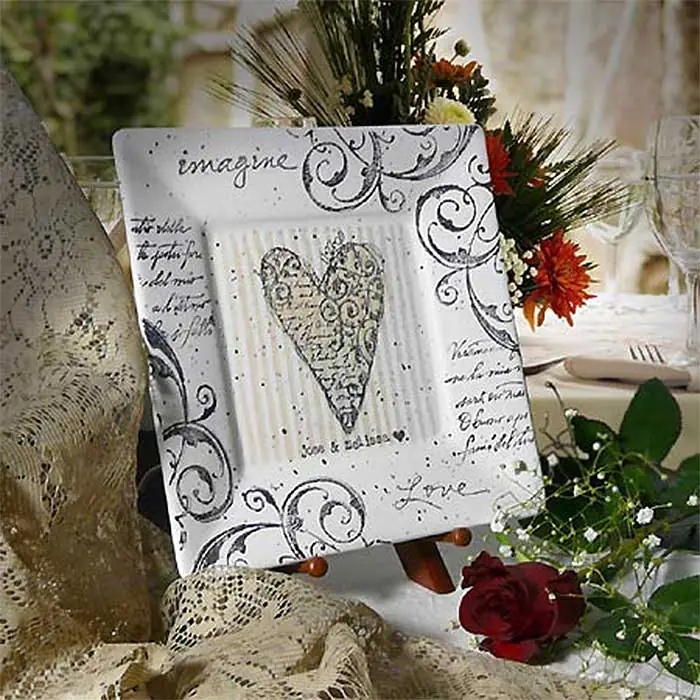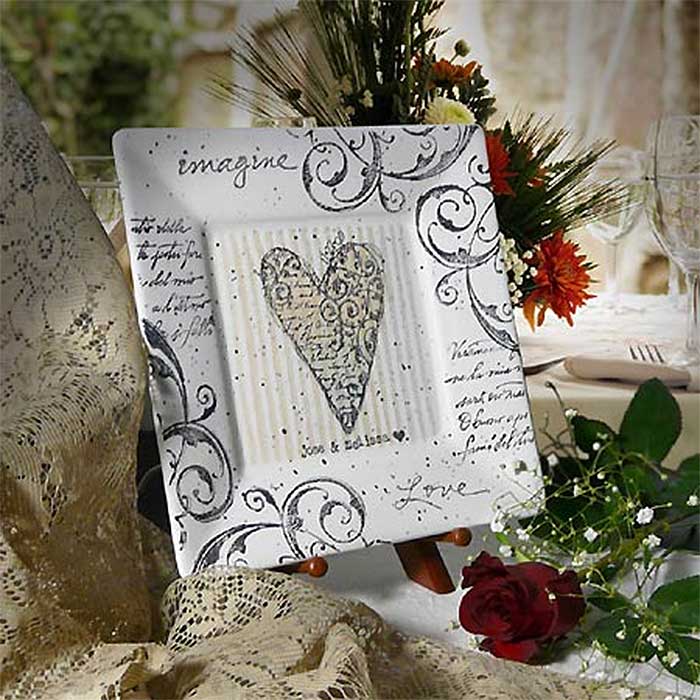 A heart-felt sentiment for the cozy couple! This handcrafted ceramic earthenware keepsake plate features a contemporary heart (designed by textile artist Christine Adolph) surrounded by classic scrolls, Italian prose, and the words "Imagine Love". Just below the heart. It can also be personalized with the couple's first names, which are accompanied by a smaller solid heart.
---
You and Me Wood Wall Decor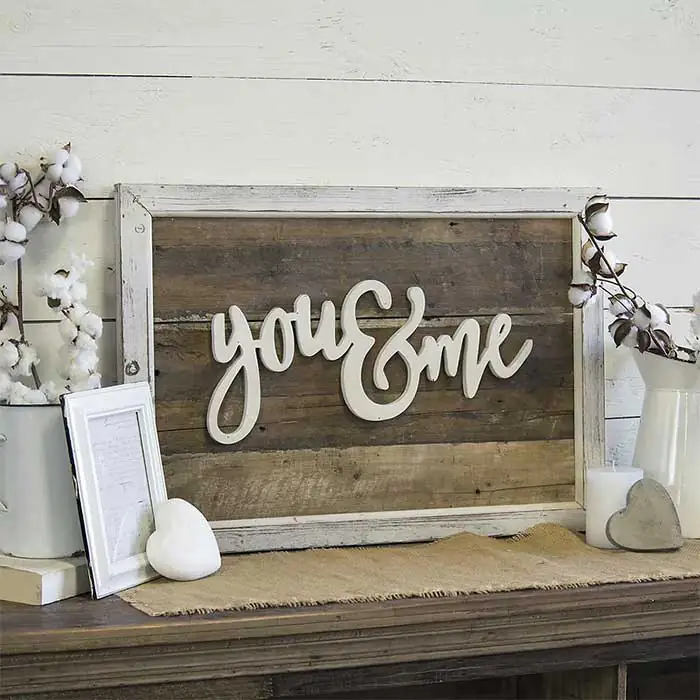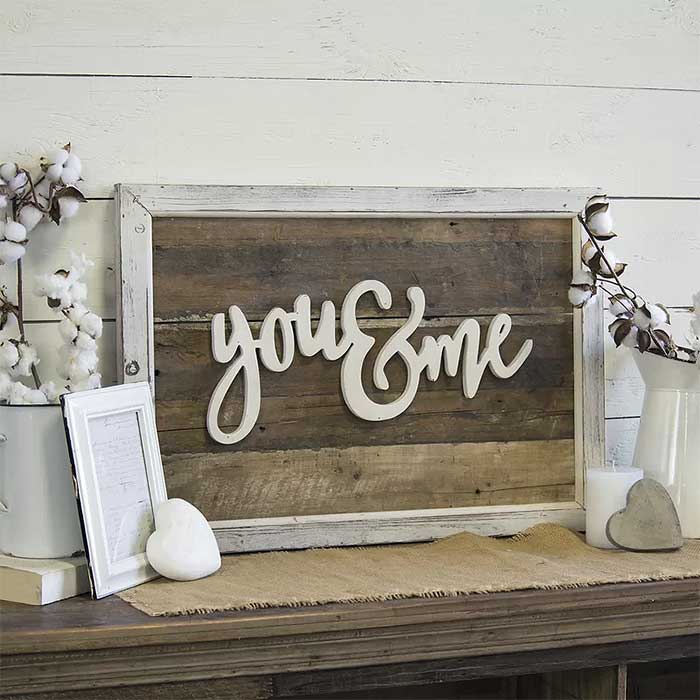 This decor is unique and charming. The white frame perfectly complements the rustic wood background. You and I is the perfect sign for your home or bedroom.
---
Bronze Romantic Couple Sculpture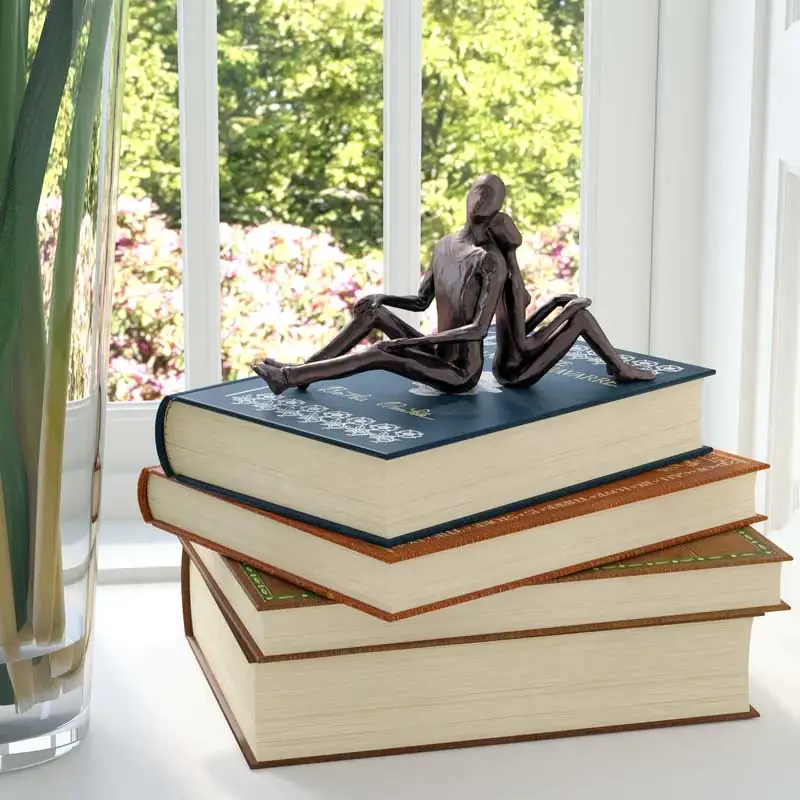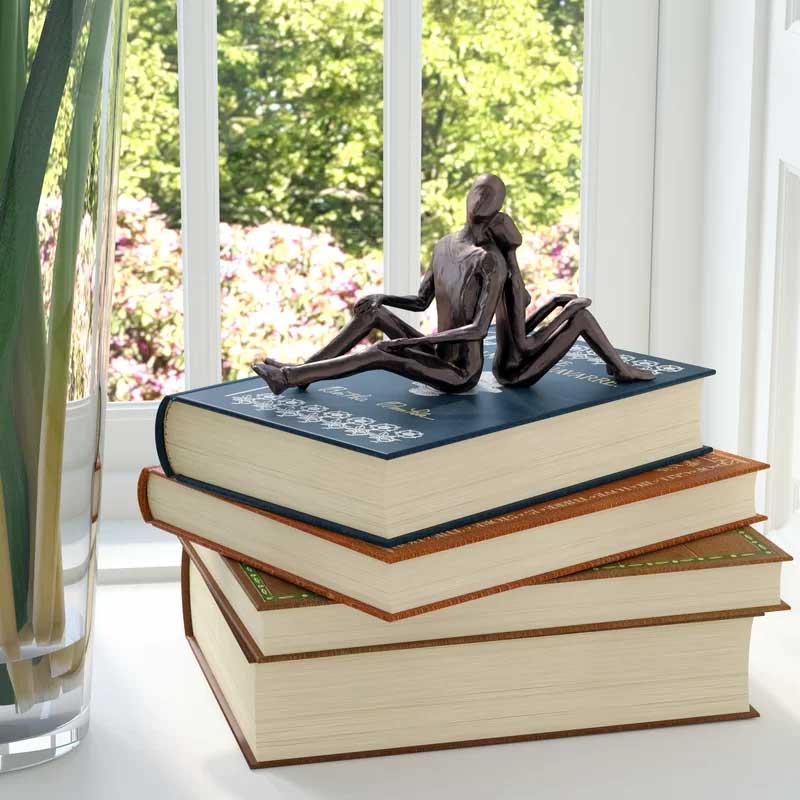 A charming and understated homage to partnership and love, this romantic sculpture lends a touch of effortless whimsy to any table top or shelf display.
---
Loving Home Canvas Art Set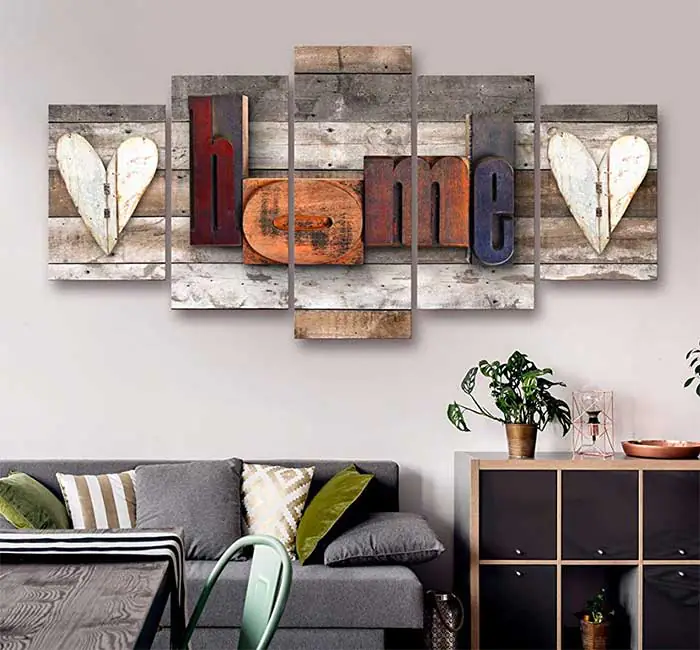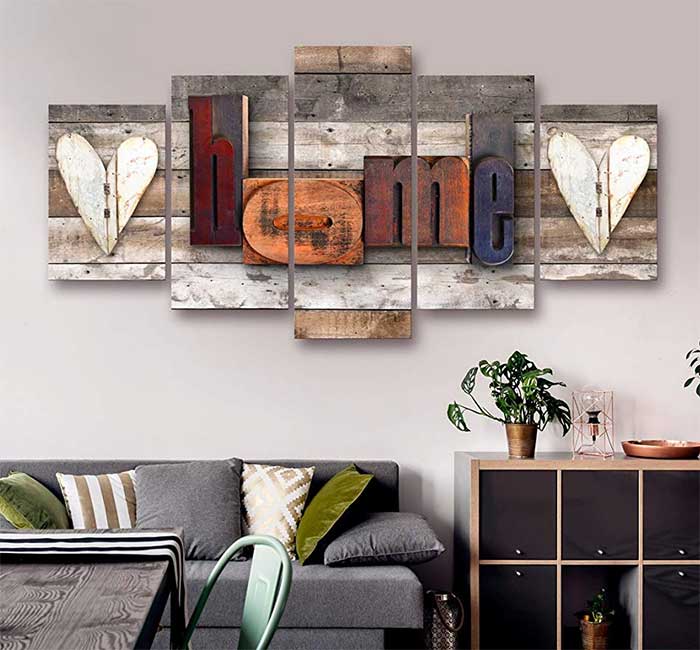 A wonderfully rustic canvas art set that has the word "home" surrounded by two hearts.
---
You're the Only Fish in the Sea for Me Rustic Pallet Sign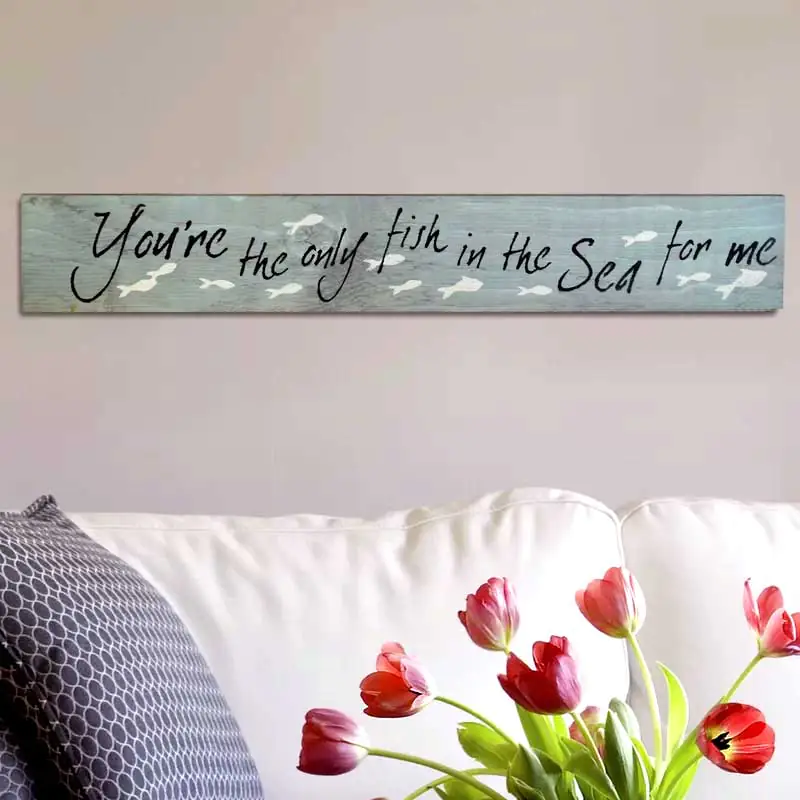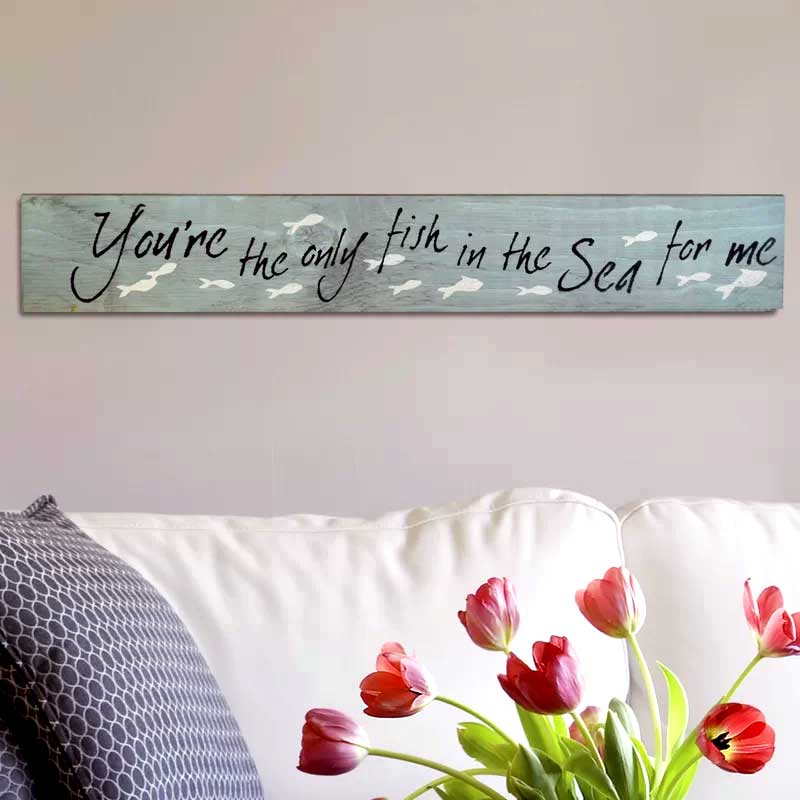 This cute rustic pallet sign, features a fun message "You're the Only Fish in the Sea for Me" in black, with fish graphics in antique white on a rustic teal-washed barn wood background.
---
Pride Hands Romantic LGTBQ+ Rainbow Pillow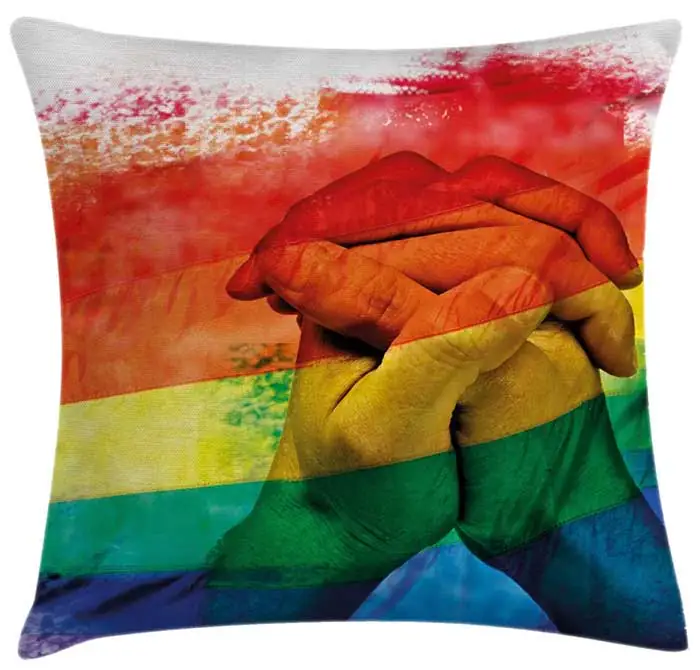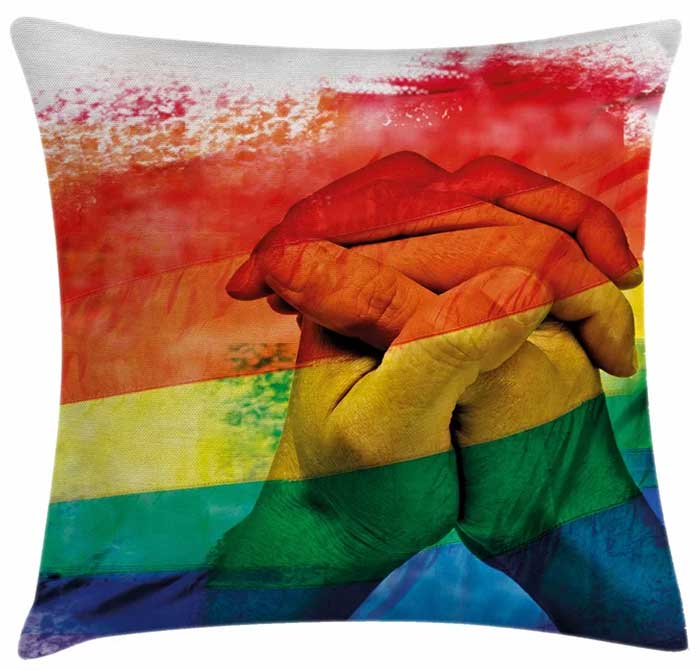 Hands clasp in a romantic embrace, wrapped in the rainbow flag. This wonderful piece celebrates love and equality in one decorative accent.
---
Create Your Own Mr & Mrs Photo Wall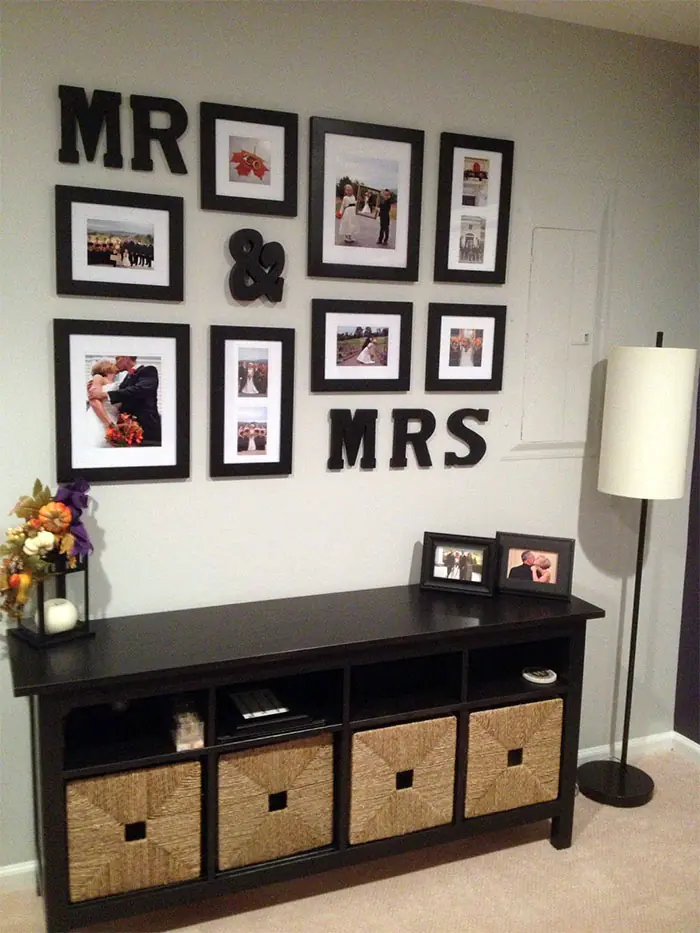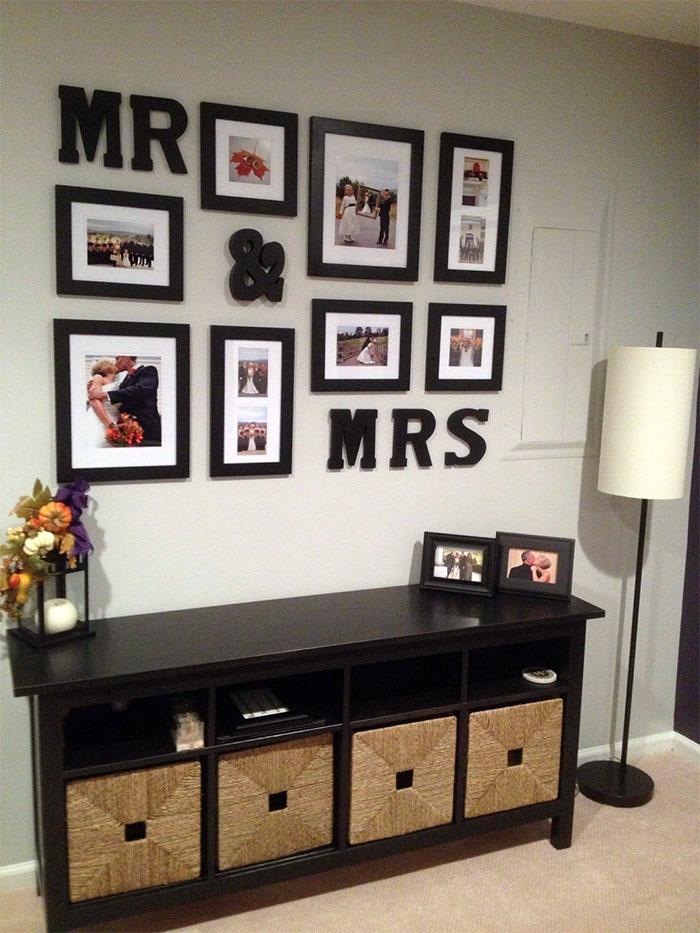 Use a Mr. & Mrs. wall decor set to frame up (pun intended) a photo wall, creating a delightful and cherished display.
---
His & Hers Personalized Chalkboards
A great little DIY project, or you can pick them up from Etsy (see link above) these fun DIY chalkboards can be personalized with your favorite things about each other.
---
Together We Have It All Couples Wall Art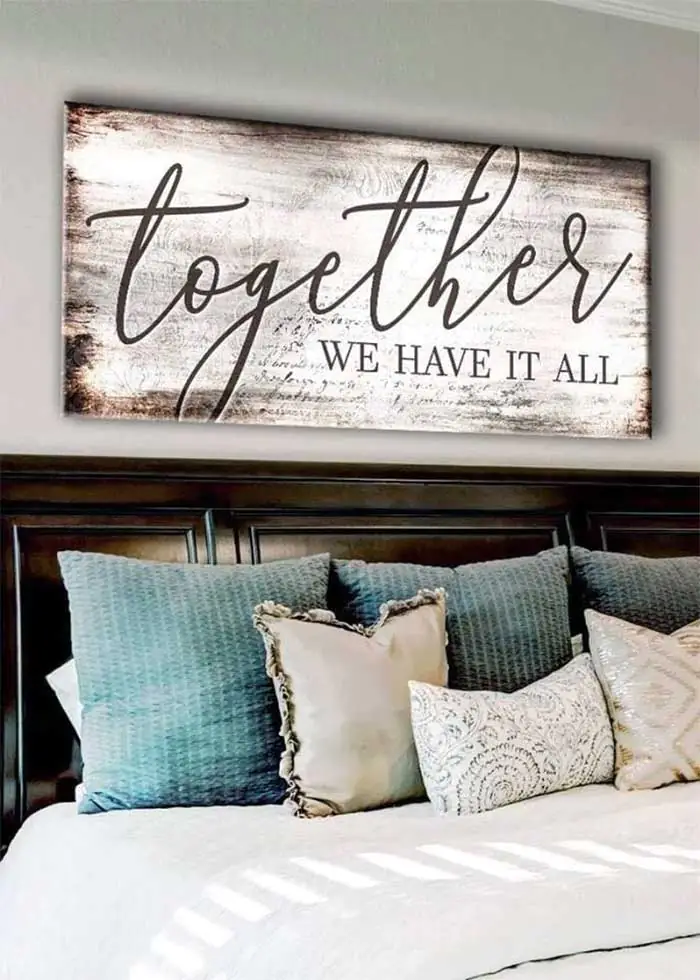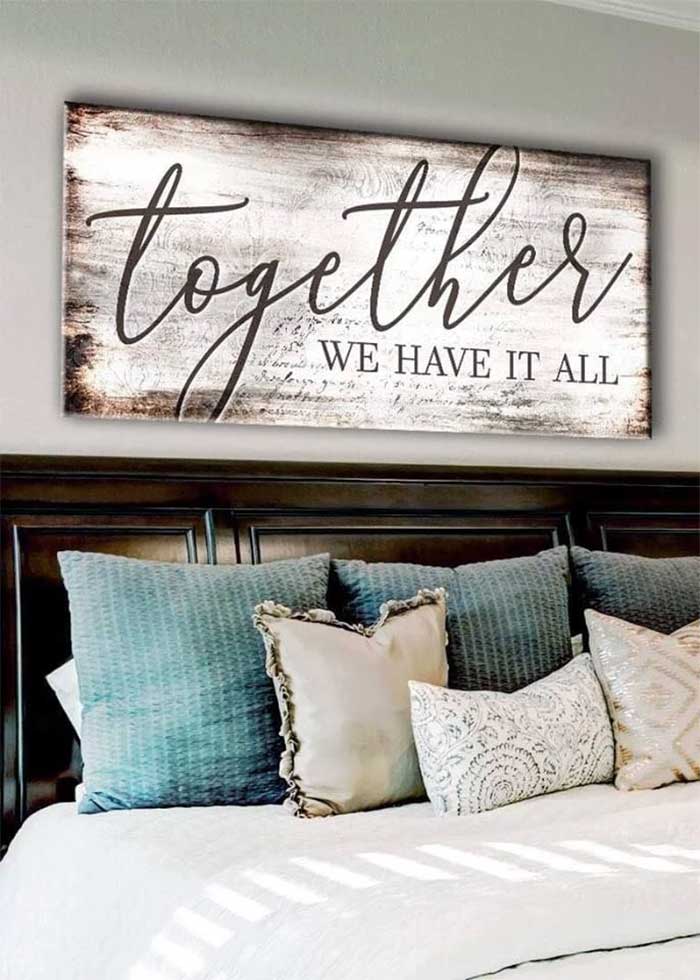 This romantic sign is perfect for the bedroom, or the living room, or the kitchen, or the dining room… really, it's perfect just about anywhere.
---
Framed Printable Couple Art Print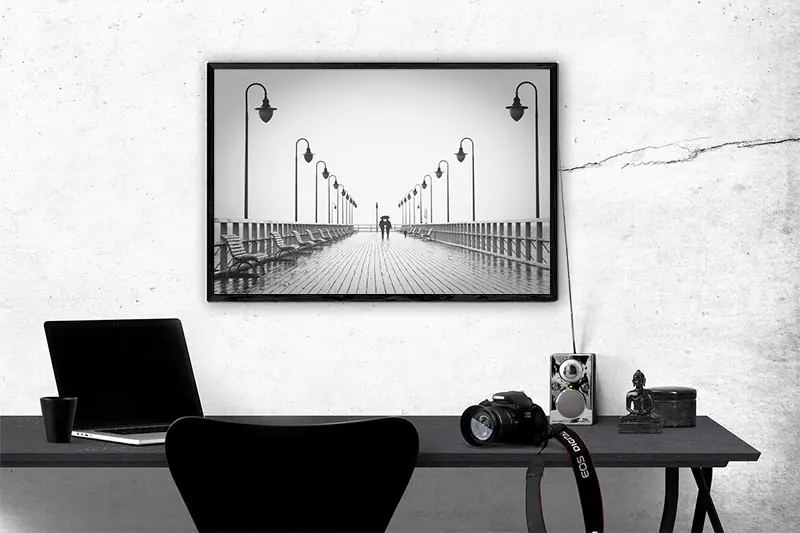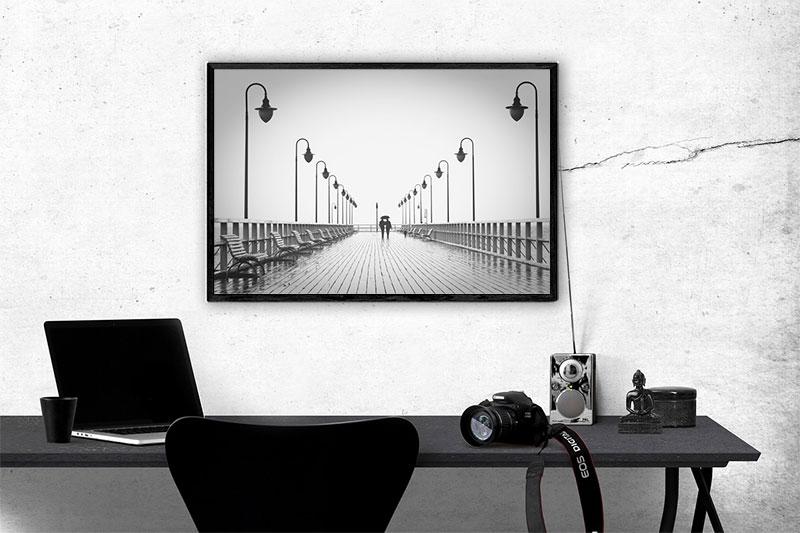 This lovely piece shows two lovers walking down a rainy boardwalk, sharing a single umbrella. One thing I love about this print is that the figures are androgynous enough that it could just as easily be a man and a woman or a same sex couple… and does it really matter?
To download this printable art piece, simply Click Here, then right click on the image and select "Save image as…" Then you can frame it in your choice of frame and hang it with pride.
---
His, Hers & the Dog's Key & Leash Hooks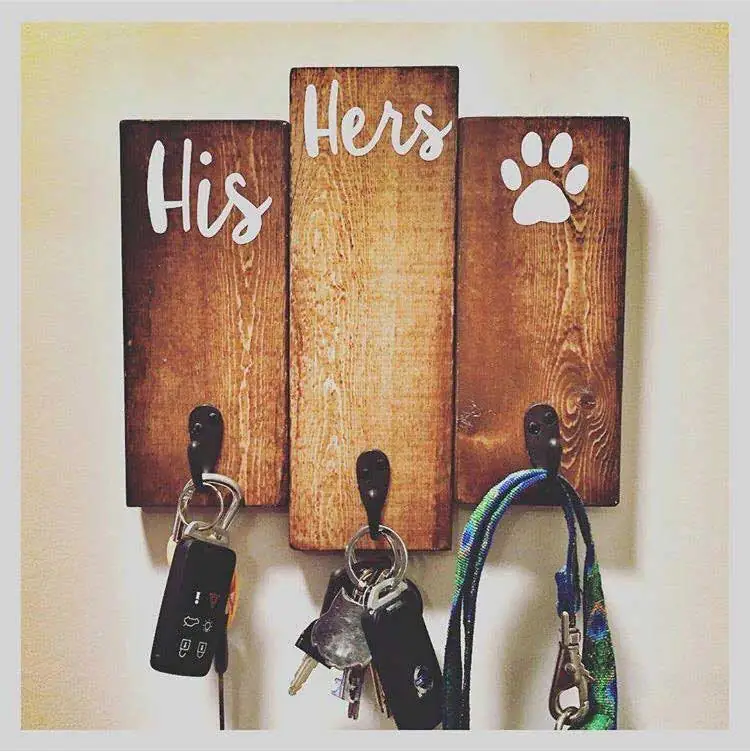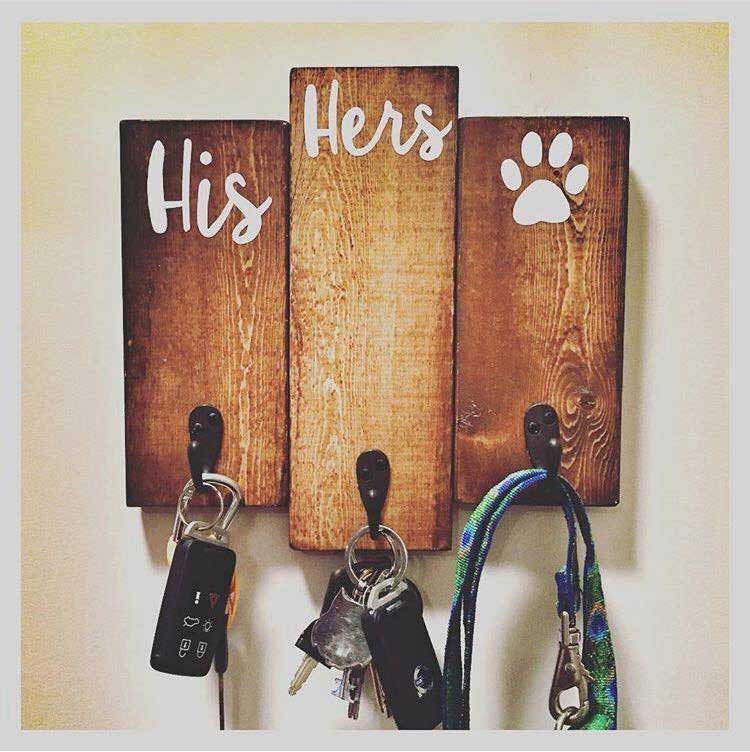 This cute, rustic hey holder is made from distressed wood and then finished with lettering for His & Hers as well as a single dog paw for the fur-baby.
---
The Keys to Each Other's Hearts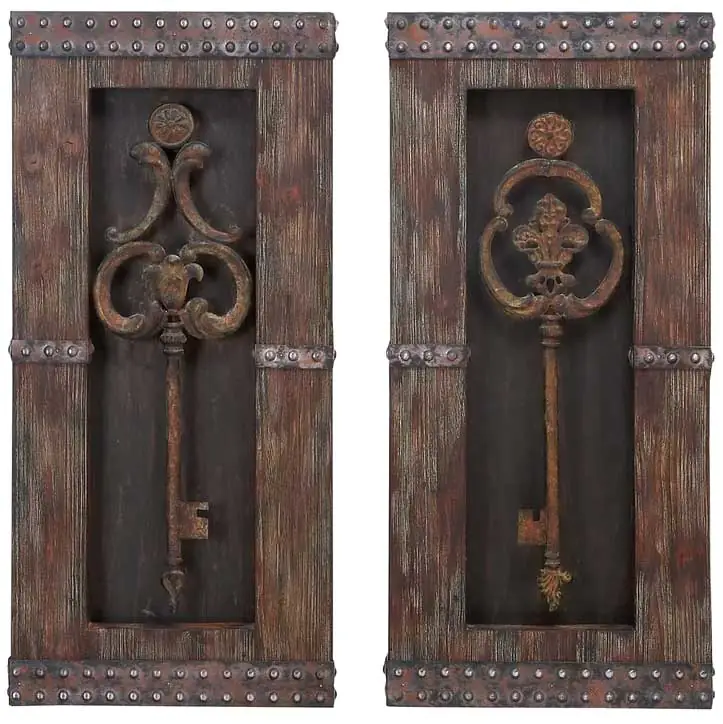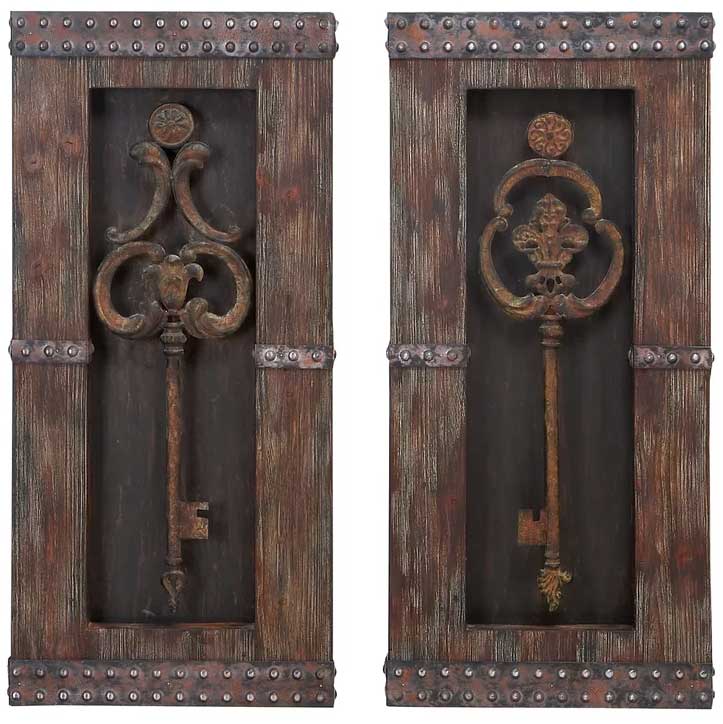 This two-piece wood & metal couple art set symbolizes the love that you have for each other, as well as the promises that bind you together. You have given each other the key to your heart, and you're proud to show that!
Vintage iron keys inspired these wall ornaments carved in metal and featuring an organic wooden frame.
---
A Perfect Marriage Romantic Wood Couples Art Sign
A lovely sentiment on a rustic, distressed wood plaque.
---
Embracing Couple Cast Iron Couple Sculpture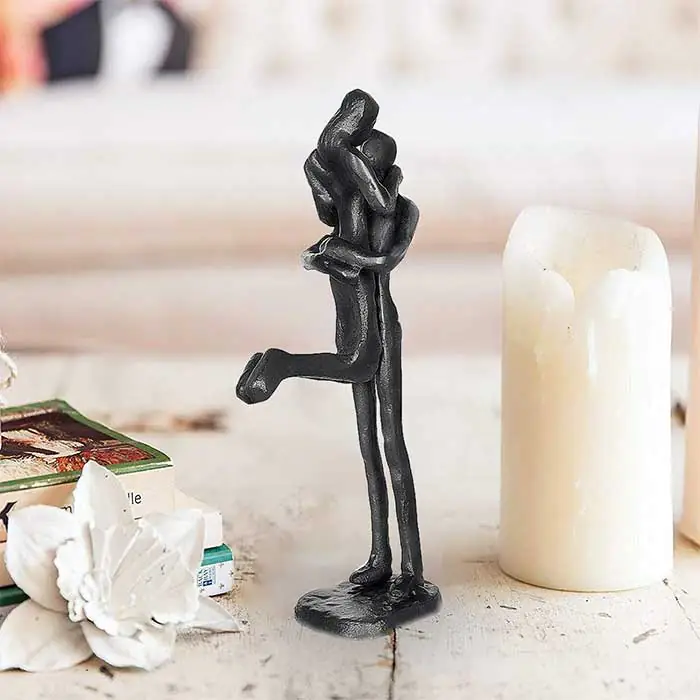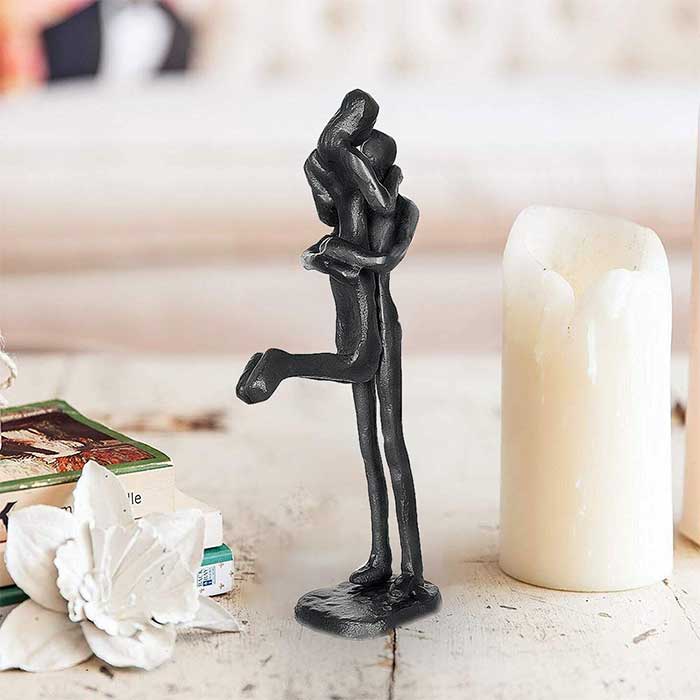 A poignant display of love and romance, this beautiful cast iron sculpture features a passionate embrace between two lovers.
---
Time Flies When You're in Love Carved Wood Folk Heart Wall Clock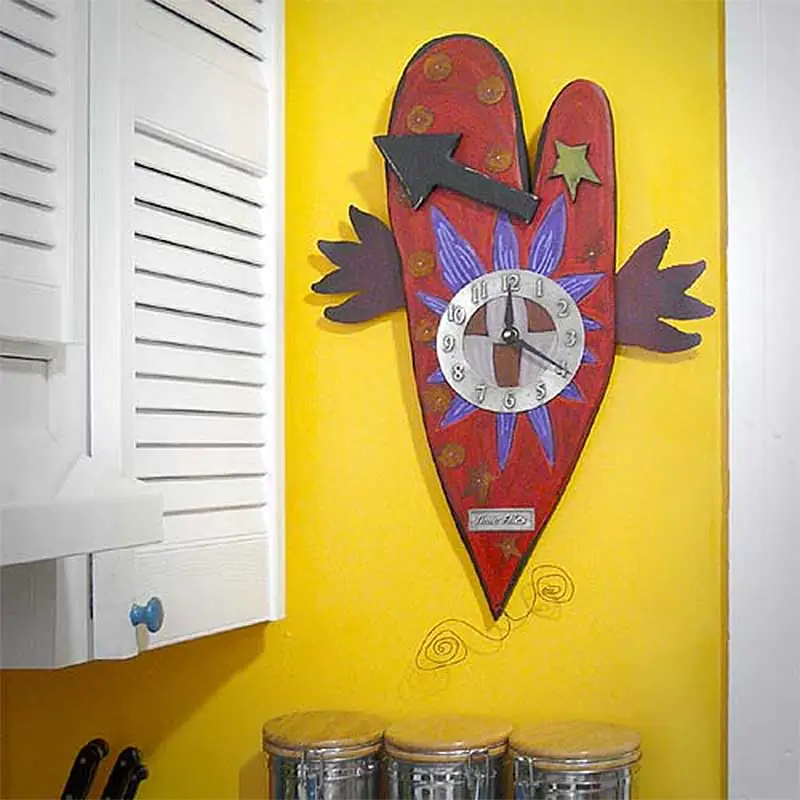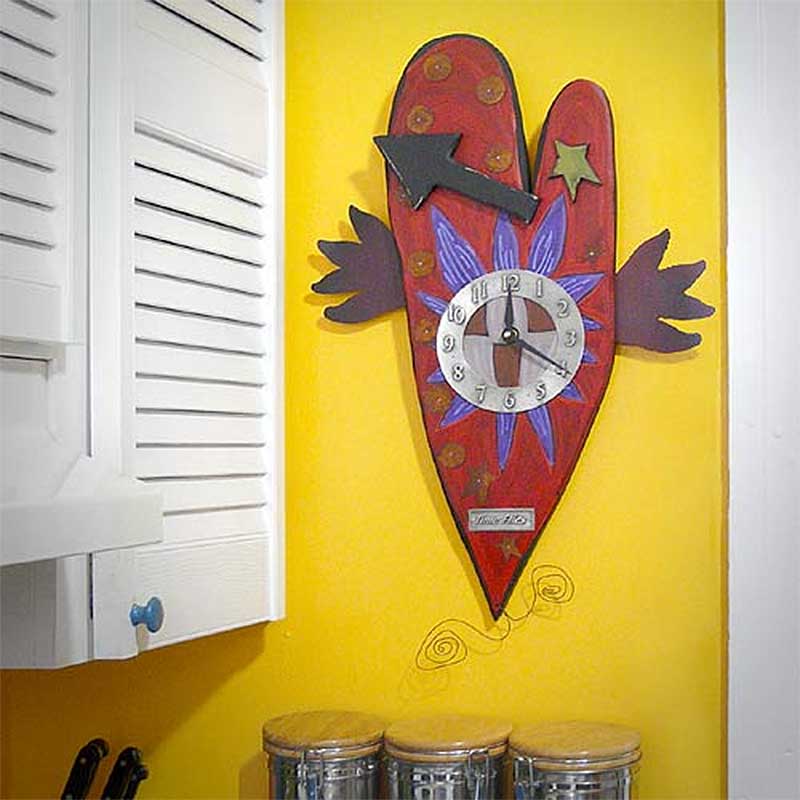 Carved in wood, this peppy red heart is embellished with metal stars and circles, a large wooden arrow, metal wings, free-form wirework and a cast pewter clock face. The finished heart is hand-painted with in vibrant red, purple and black. The result is a whimsical wall clock with a folk-art feel.
---
This is Us Rustic Solid Wood Couple Art Plaque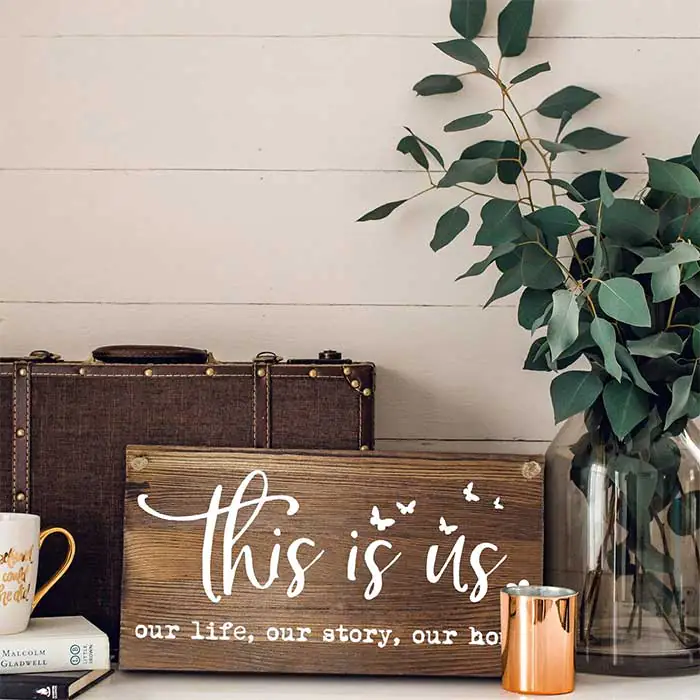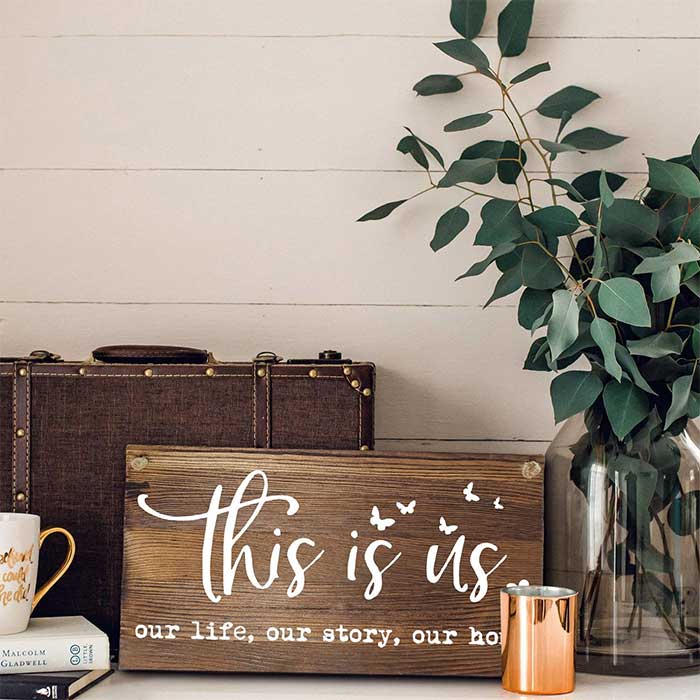 A wonderful sentiment is loving crafted onto a solid wood couple art plaque.
---
Love Metal Wall Art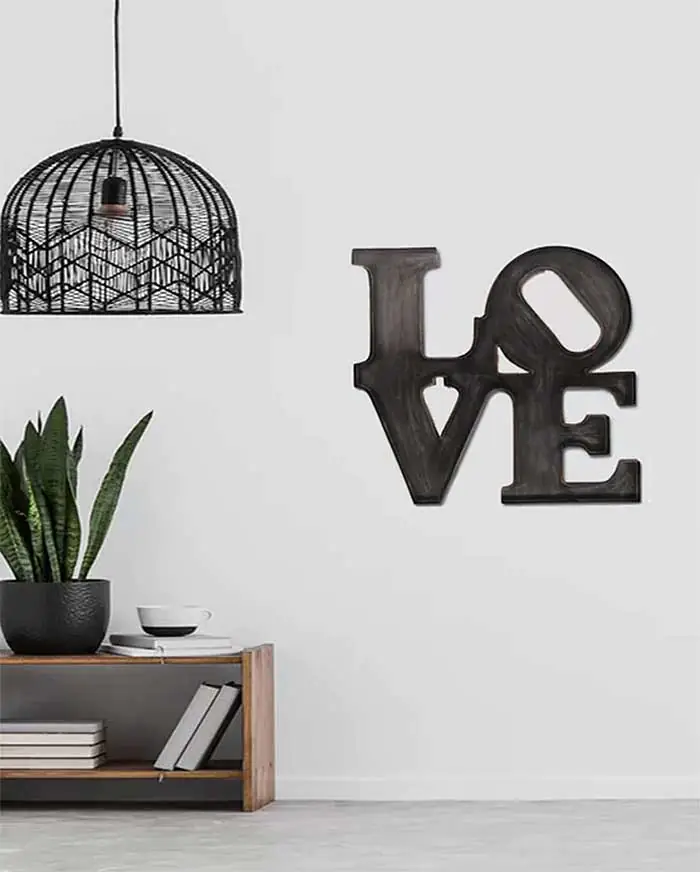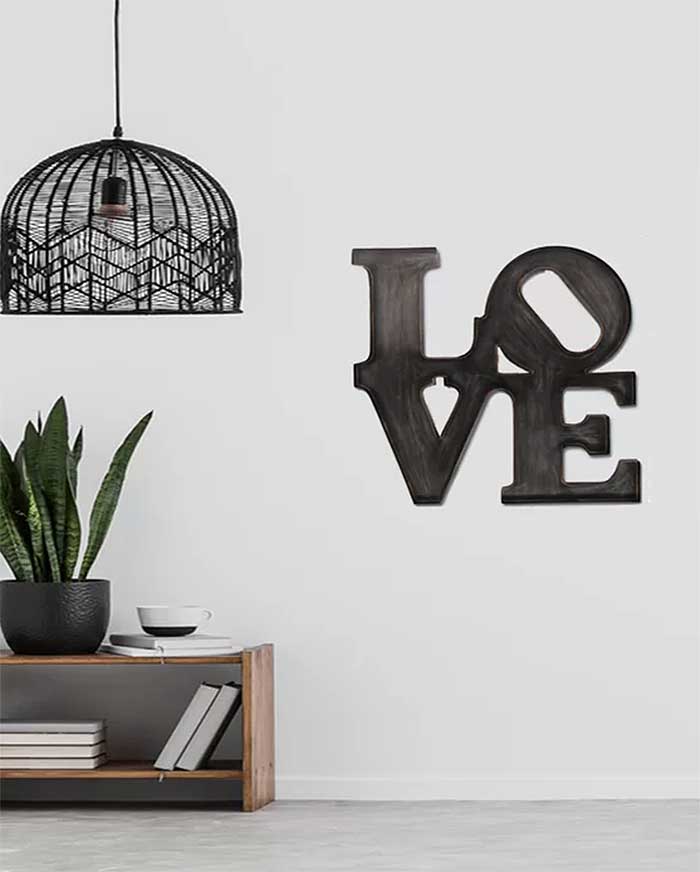 You don't have to shout your love from the rooftops, sometimes you can shout it from your very own walls.
---
It Was Always You Couple Wall Art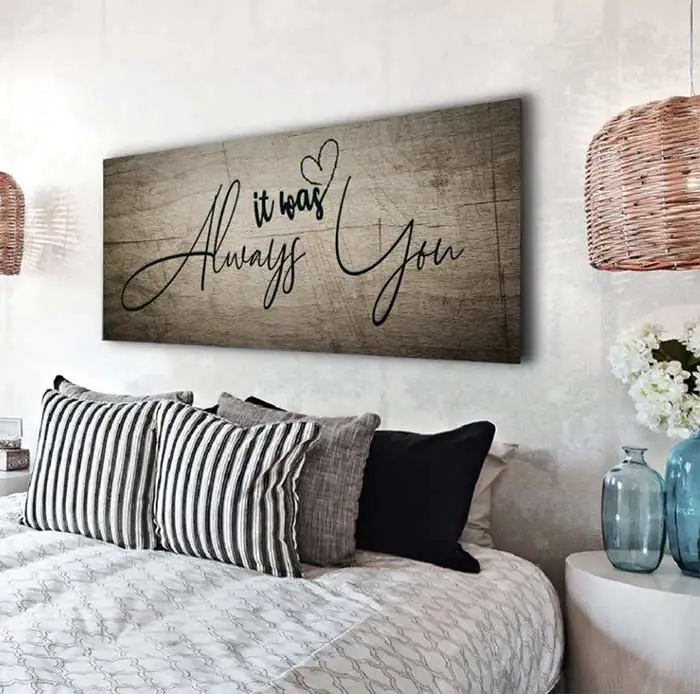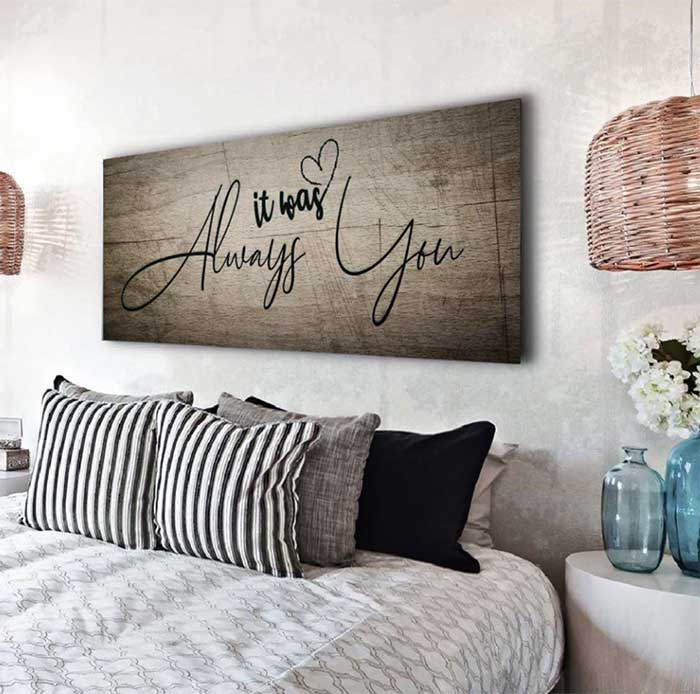 A beautiful sentiment on a beautiful piece of romantic wood wall art.
---
Love Birds Wood & Metal Wall Art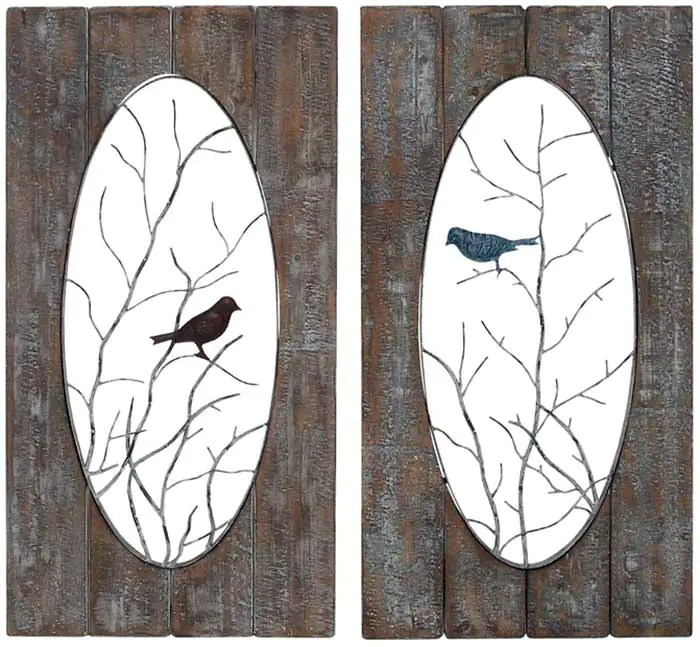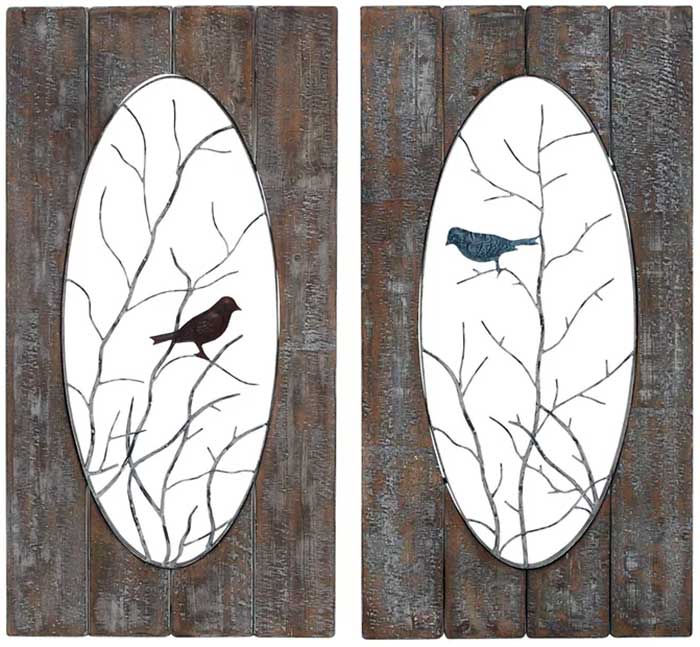 A cute and romantic art set features two love birds who are meant to be together. Perfect for those wanting to express their romantic nature in a slightly more subtle manor.
---
Love You More Wood Wall Sign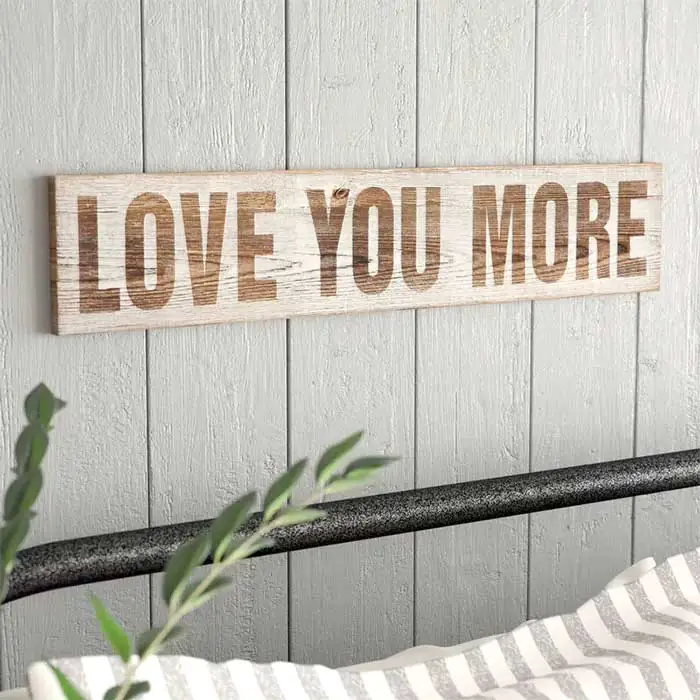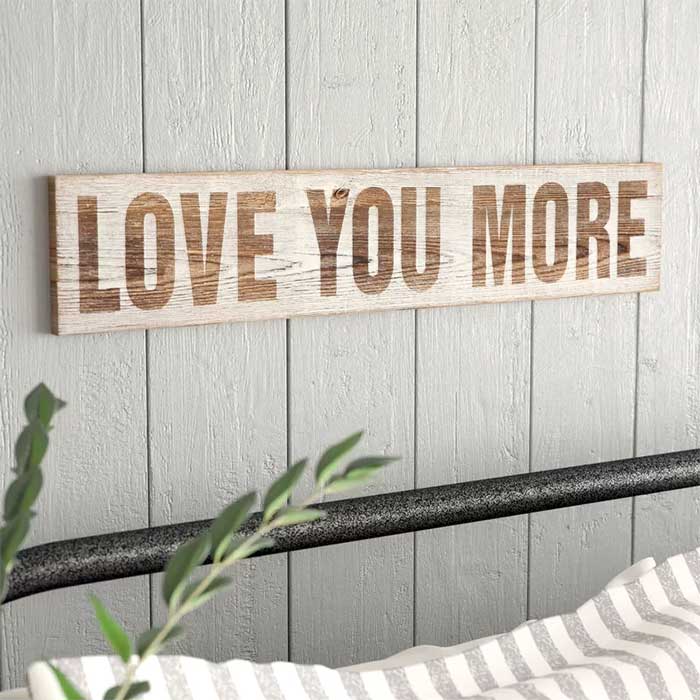 Featuring different hues of natural wood grain and text reading "love you more", this piece brings farmhouse-inspired romance art piece that is perfect for a country or rustic home.
---
Couple Art: Putting Your Love on Display
These are just a few examples of beautiful ways to put your love on display in your home.
Whatever way you choose to express your love, the important thing is to express it!