If you love Netflix and you love Halloween, then you will definitely love these Netflix Inspired Halloween Costumes.
With Halloween Party season fast approaching, the challenge to create the perfect Halloween costume is on! These wonderful people have combined their lover of TV and Halloween into some of the best TV-Inspired costumes we have seen in a long while.
Stranger Things Family Halloween Costume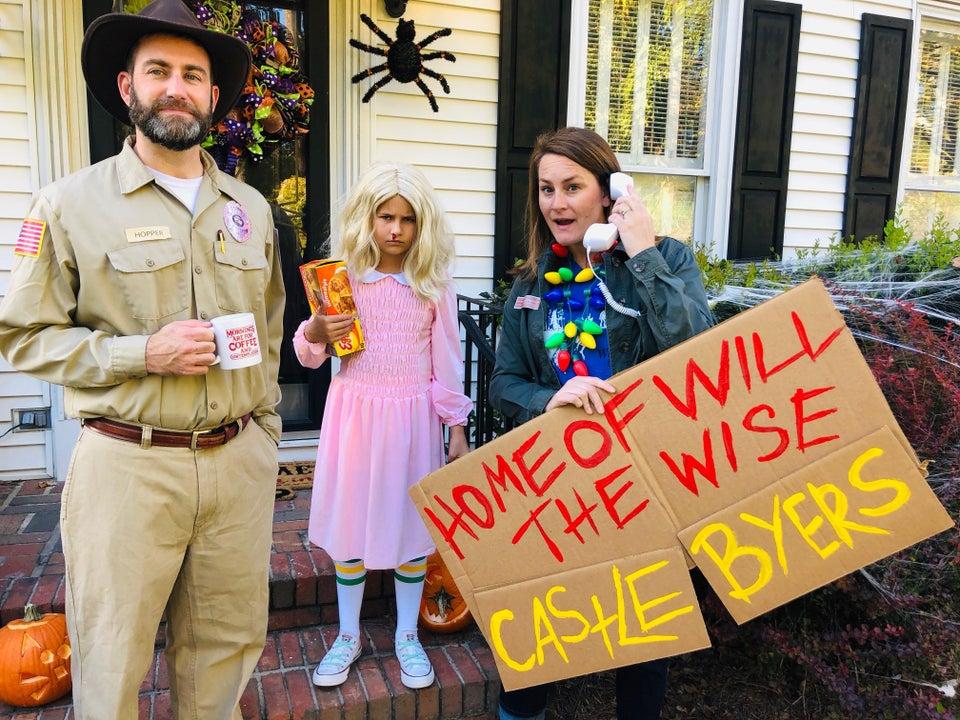 Posted on Reddit, this family costume takes on three of the iconic characters from the Netflix Original series Stranger Things. Joyce, Eleven, and Chief Hopper all make an appearance. A simple but fun homage to one of Netflix's most popular TV shows.
Bojack Horseman & Princess Carolyn Couple's Costume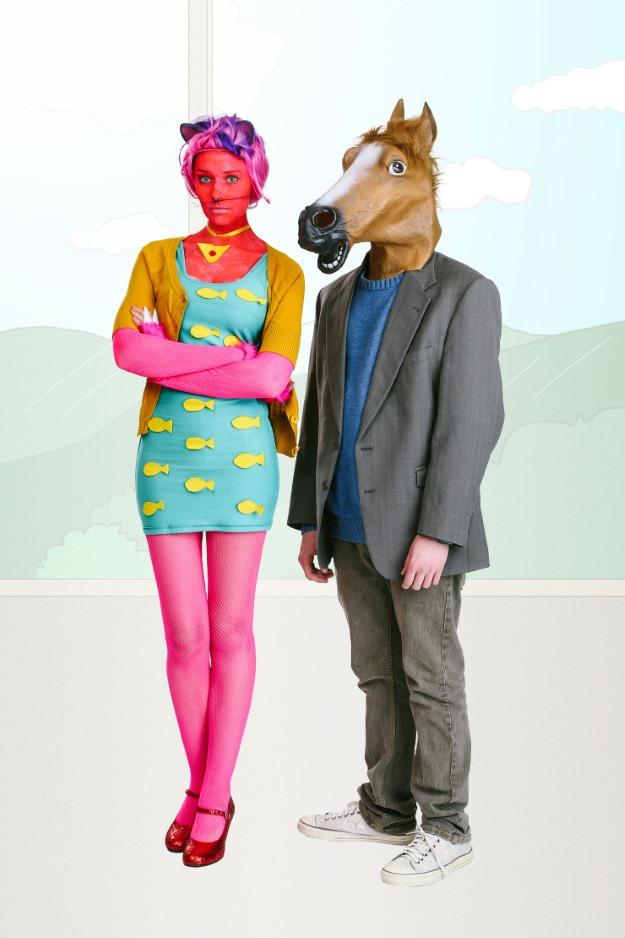 With a little help from the fine folks at HalloweenCostumes.com, you too can look like BoJack Horseman and Princess Carolyn!
Mindhunter Halloween Costumes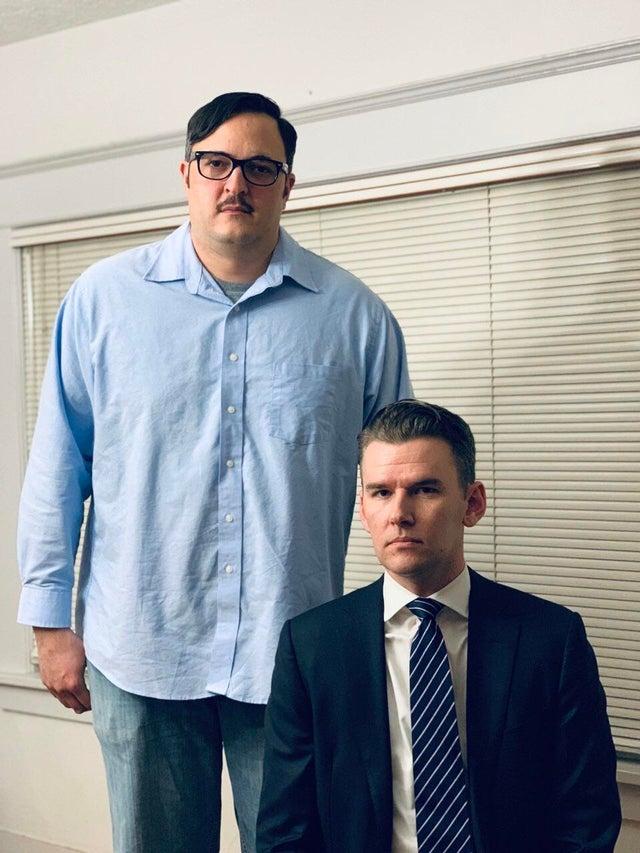 One of the most popular new Netflix original series is Mindhunter, which is about the early days of profiling serial killers. These Reddit users decided to honor the series by dressing up as Ed Kemper and Holden Ford for their Halloween Party.
For these, all you need are some nifty thrift-store finds, are you good to go!
Plus, I could see some interesting carved pumpkin ideas using the Mindhunter theme… can't you?
The OA Halloween Costume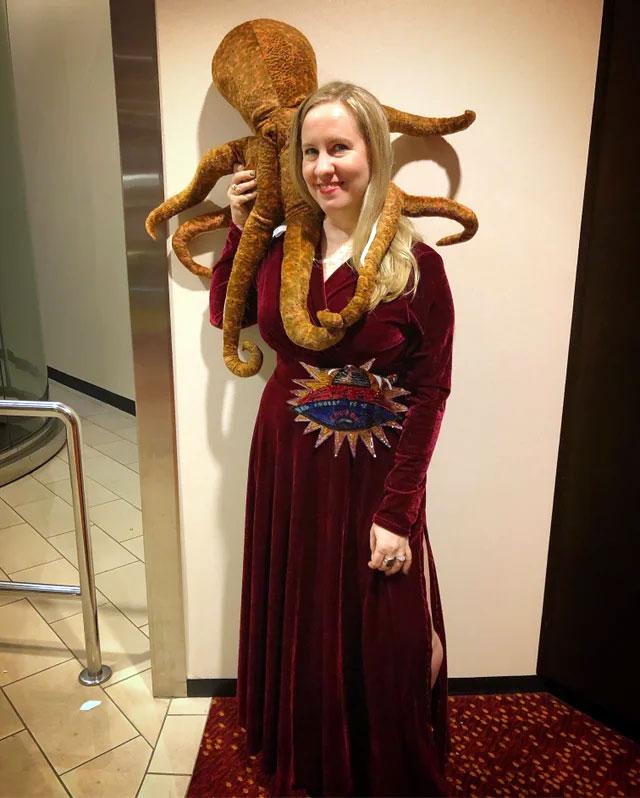 If you haven't seen Season 2 of The OA yet, then this Reddit user's costume may not make much sense to you, but – if you have – you should see where the inspiration comes from.
---
---
The Unbreakable Kimmy Schmidt Costume Idea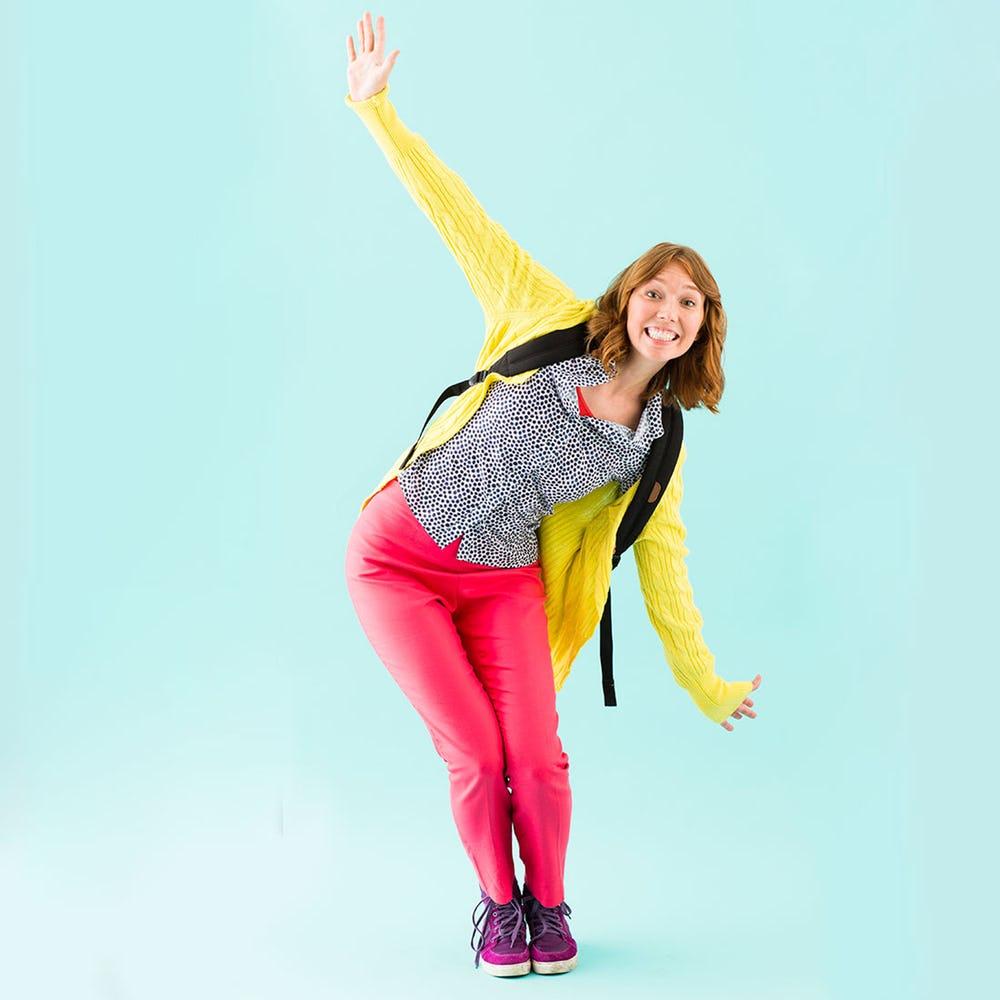 This bright and lively TV show offers plenty of inspiration for fun and fanciful Halloween costumes, including this one by Brit.co.
American Vandal Christa Carlyle Halloween Costume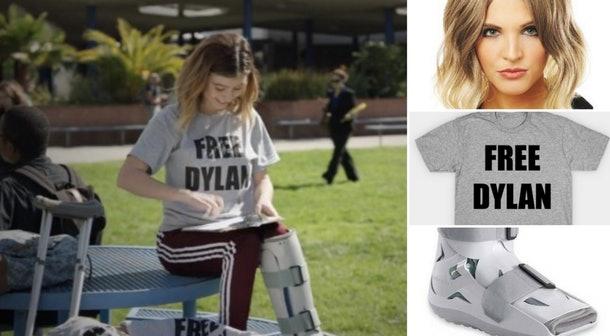 The folks at Elite Daily have put together a simple but effective way to honor this standout character from this hilarious (and often inappropriate… but in a wonderful way) Netflix original series.
Netflix GLOW Halloween Costumes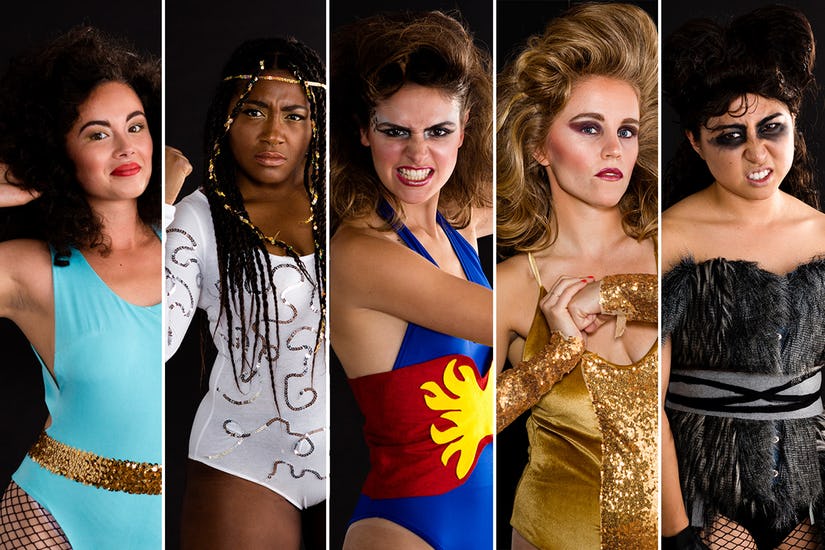 Inspired by a real-life wrestling women's wrestling promotion from the '80s, this TV show offers MANY opportunities to showcase the struggle in Spandex… Halloween Style! Brit.co went so far as to show you how to create 5 iconic GLOW looks! Thanks, Brit.co!!
Orange is the New Black (aka OITNB) Group Costume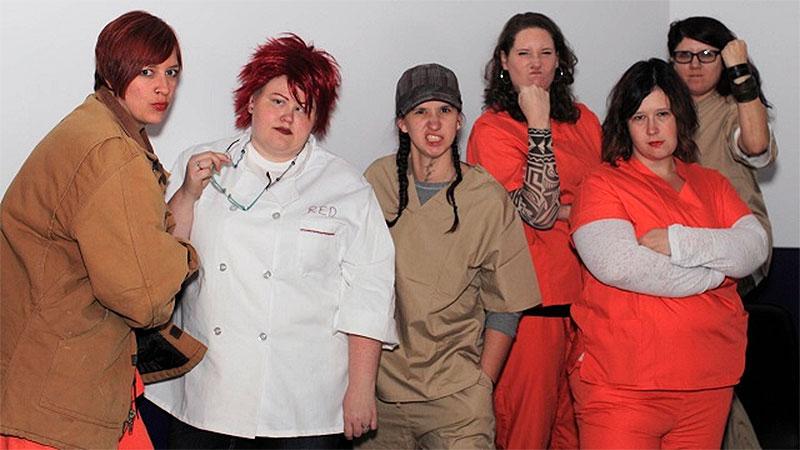 One of the first Netflix Originals, OITNB is still providing plenty of costume opportunities. But do not – for the love of all things woke – I repeat, do not pull a Julianne Hough and put on Blackface to achieve a particular character. Just don't do it!
---

---
Netflix The Crown Halloween Costume
Who says adults get to have all of the Netflix Halloween Costume fun! This adorable Queen Elizabeth II costume featured on Costume-Works.com feels like it could come right out of one of the later seasons (still to come) of Netflix's The Crown.
Narcos Making Nachos Costume
Netflix chronicles the rise of the cocaine trade in Colombia and the gripping real-life stories of drug kingpins (including Pablo Escobar) who rose to power and riches in the late 1980s.
To celebrate this awesome show, one just has to tap into the terrible fashion choices that '80s men endured. With that in mind, Halloween enthusiasts are creating some wonderfully unique Narcos inspired costumes, including this group of criminals from Twitter.
And although I can't say for sure, a snitch told me that this nefarious group was caught in the act of baking up some delicious Nachos.
Godless Western Halloween Costumes
This limited series featuring Michelle Dockery of Downton Abbey fame took a unique look at the rugged old west through the eyes of a group of surviving widows.
An empowering story, we are sure to see some equally empowering Halloween costumes that will have been inspired by this amazing show. You can see a few of these beautiful creations at Recollections.biz.
The Haunting of Hill House Costumes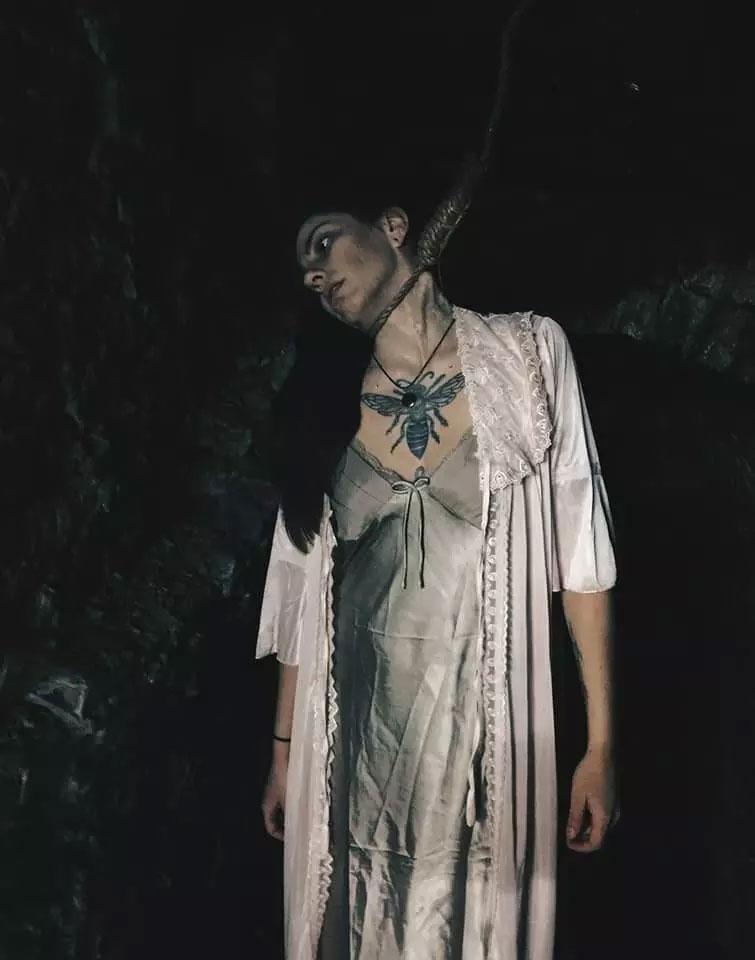 This Netflix original horror serial is sure to inspire plenty of creepy and cool Halloween costumes, including this version of the Bent-Neck Lady that was SOOO GOOD it was featured on Buzzfeed.
Santa Clarita Diet Couples Costume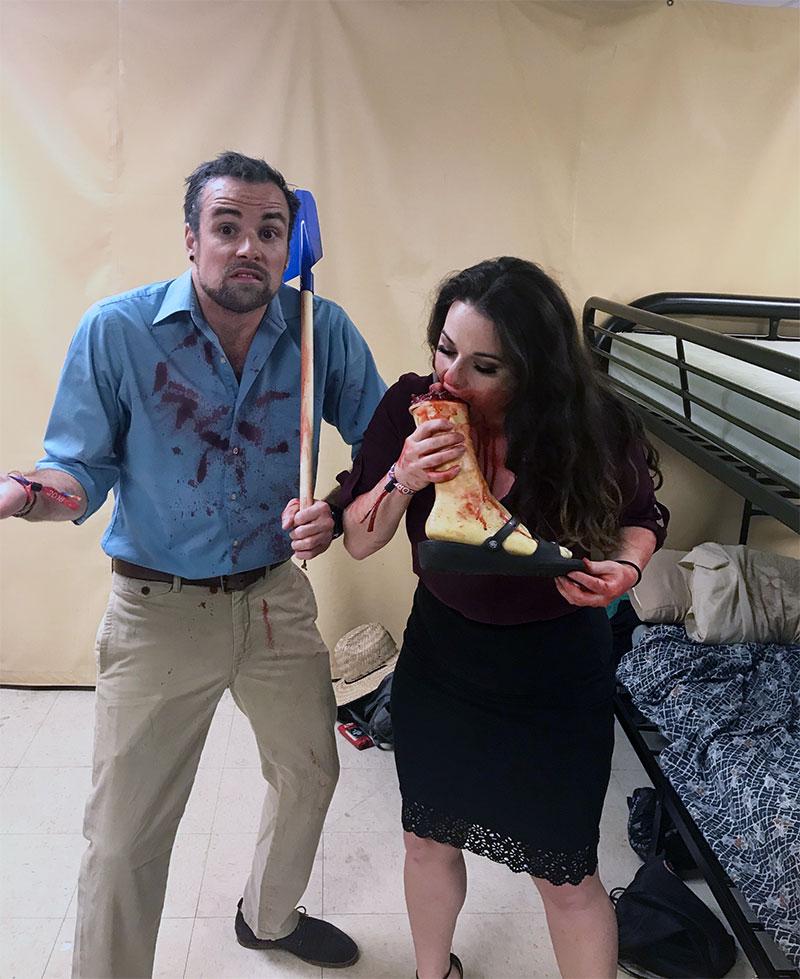 This zombie comedy is perfect fodder for Halloween couple's costumes. For this version from Pinterest, the husband actually does look a good deal like Timothy Olyphant, so that helps with the illusion.
---
---
Daredevil – The Early Days Halloween Costumes
The first from the Marvel cinematic universe to hit the Netflix streaming service, this series soon became the linchpin in the entire Defenders series which included Luke Cage, Iron Fist, and Jessica Jones.
This Pinterest user took the early days of Daredevil to create his costume, before the Devil of Hell's kitchen went all red and leathery.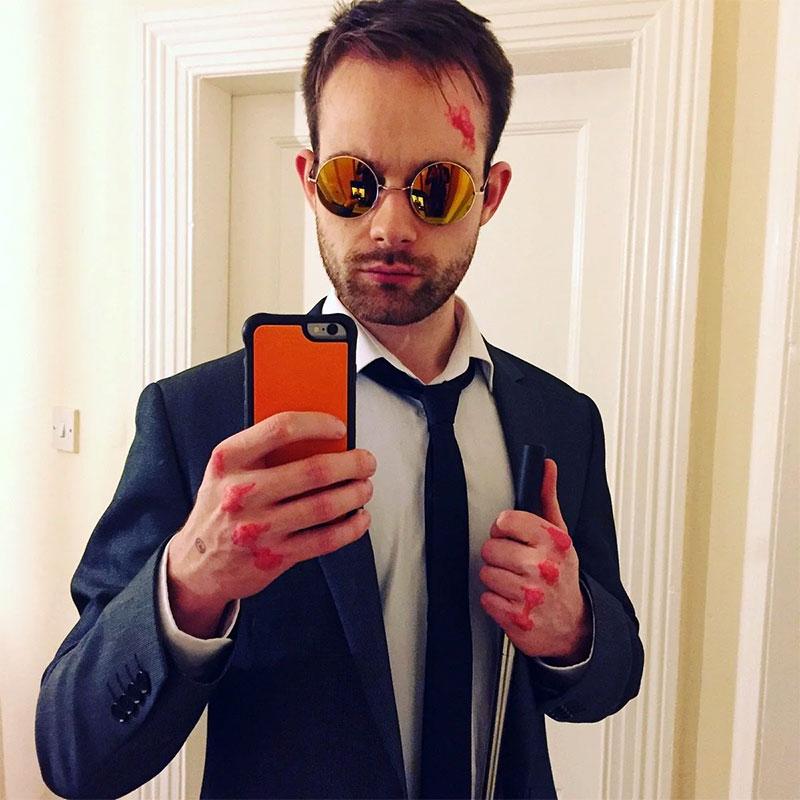 A Reddit user decided to go an entirely different route by donning the persona of Matt Murdock, Daredevil's "Lawyer by Day" persona. Of course, the "real" Matt Murdock would not be taking selfies!
Chilling Adventures of Sabrina Costume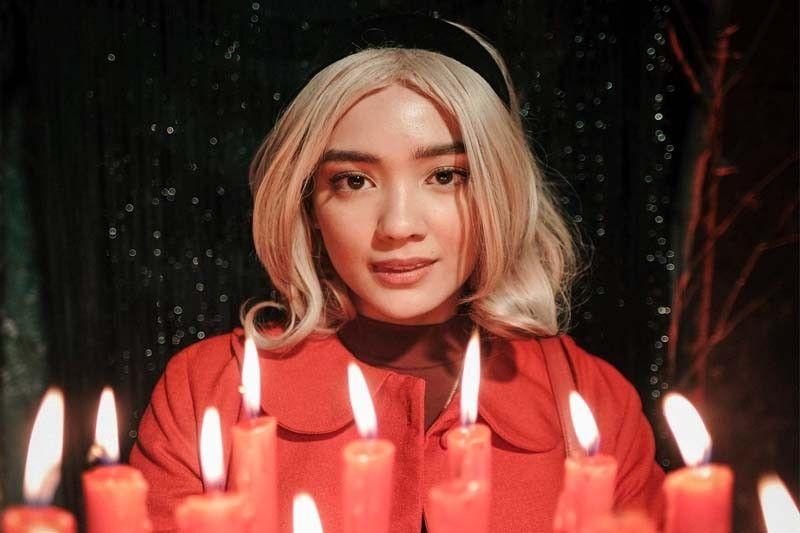 The Chilling Adventures of Sabrina takes a dark twist on the classic Archie character. But with a white-blonde pixie cut wig and a red coat, you too can take on the power of this enchanting Spellman witch for Halloween.
Jessica Jones Halloween Costume
Season 1 of Jessica Jones was a success on so many levels. If you have not yet checked it out, I highly recommend that you do.
As a Netflix inspired Halloween costume, Jessica Jones is great because it's both iconic and comfortable. Faded jeans, a hoodie, a scarf, some well-worn black boots, and a black leather jacket give you everything you need to pull off this look. Well, that and black hair… so if you don't have that naturally, you might need a wig.
Netflix Russian Doll Halloween Costume
One of Netflix's more recent Original Series is this Groundhog-day like show featuring OITNB Alumni Natasha Lyonne and her iconic hair.
Unlike your traditional Russian Doll costume, this Netflix inspired Halloween costume simply requires a big red wig, black clothing, and large sunglasses… and maybe a cup of coffee for good measure. If you want to go the extra mile, carry a large mirror with you.
I haven't seen anyone pull this off yet… so if you take on this challenge, feel free to send us a picture!!!
The Umbrella Academy Halloween Costumes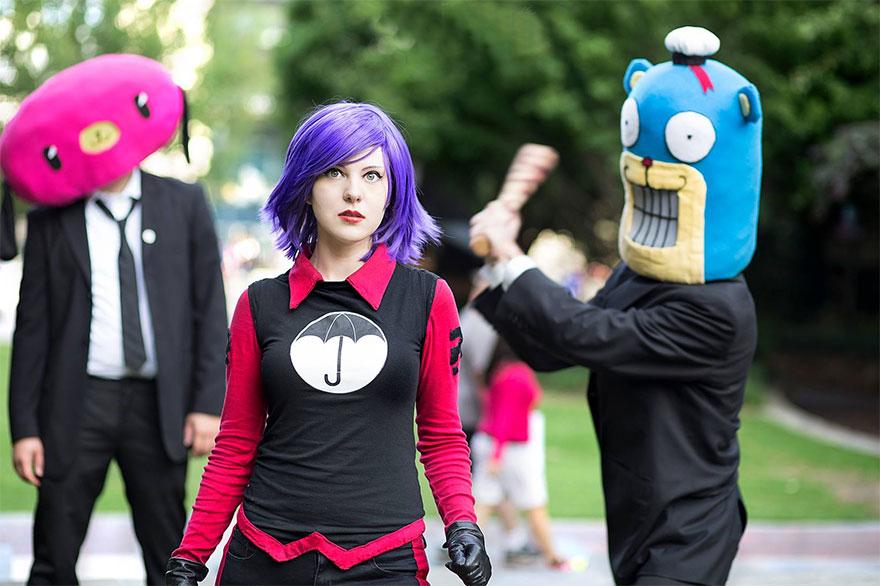 Cosplay is a great source for inspiration for TV and Movie and Netflix Inspired Halloween Costumes. This image from Cospix is a perfect inspiration for how to tackle (in this case possibly literally) the characters from this unique Netflix show.
Which Netflix Show Would You Create a Costume to Honor?
Let us know in the comments below what Netflix Inspired Halloween Costumes you might tackle this year!