Looking for something to keep the kids entertained? These delightful kids playhouses will provide hours of fun!
Spring is right around the corner and the kids are all itching to get outside. Soon enough, they will be itching from being outside (mosquito joke!), but – for now – it's all about reclaiming that outdoor space after a very long winter.
One great way to add an extra bit of fun to any outdoor space (and some indoor spaces) is installing a delightful kids playhouse.
From simple to glamorous, these kid-friendly fun zones help inspire imaginative play, which is important for the cognitive growth of a child.
Plus, they help keep kids entertained for hours on end, which is important for the sanity of the parents.
A Safe Place to Gather with Friends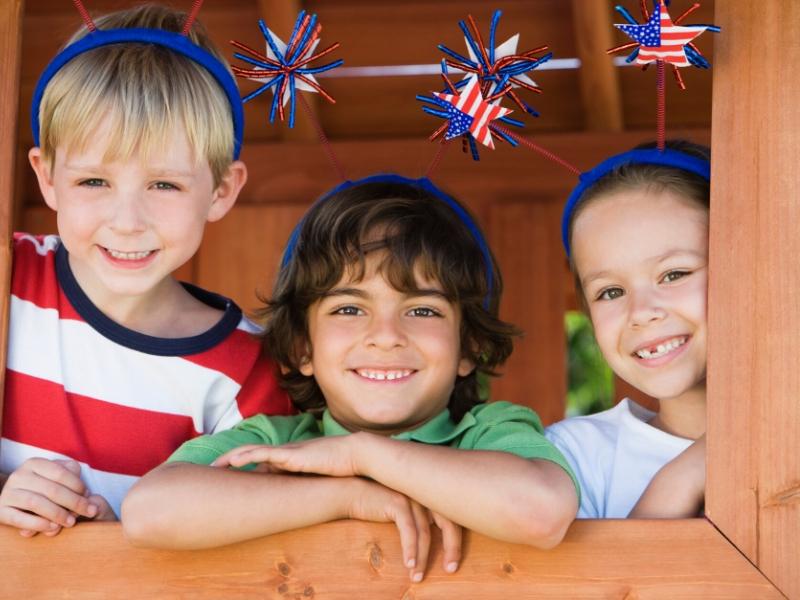 Children need a safe place to play.
When I was a child, that was the entire neighborhood. We would be sent out to play with our friends and the only rule was that you had to be home by the time the street lights came on.
In the height of summer, that wasn't until at least 9:30 at night.
But those days seem to have gone the way of the milkman. Parents today no longer trust letting their kids roam the streets alone for fear of what could happen to them.
It's not an unreasonable fear. We've all seen enough Amber Alerts to know the dangers children face on their own. But growing up scared can lead to anxiety, depression, and a whole host of other disorders.
Children need a place to play, explore, and develop their independence.
Unsupervised Play is Important for Development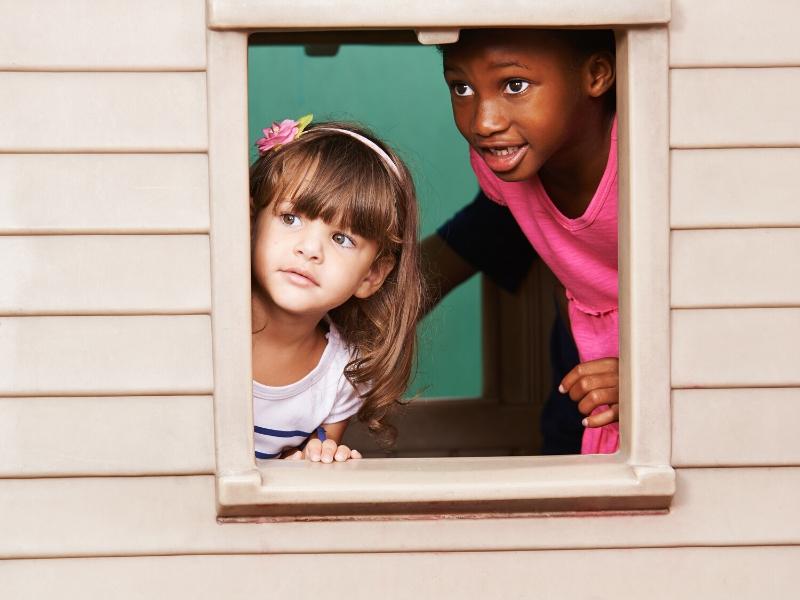 According to a recent article in the Wall Street Journal, a playhouse—and unstructured, unsupervised play—can help create emotionally sound adults.
Peter Gray, author of "Free To Learn: Why Unleashing the Instinct to Play Will Make Our Children Happier, More Self Reliant and Better Students for Life" and a research professor of psychology at Boston College goes even further:
"Playing away from adults is so important because that's how children really learn to become adults," he said, "where they're in charge of their own lives, create their own rules and learn to deal with fear and anger because they put themselves in fear- and anger-producing situations."
Since the '50s, Gray added, "there's been a gradual but huge decrease in children's ability to play outside away from adults, and a corresponding increase in children's disorders," such as anxiety and depression. "I believe there's a cause-effect relationship."
The Power of Make Believe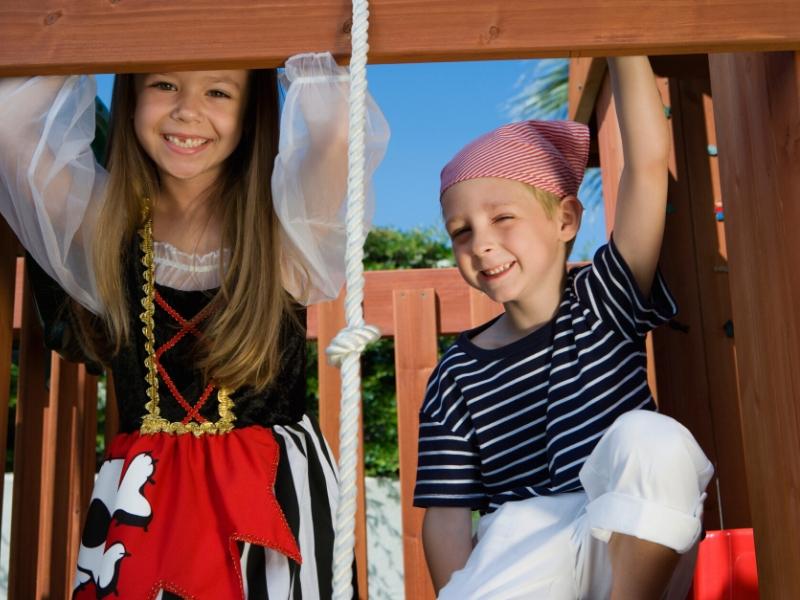 Another important element that a kids playhouse brings to your yard is the ability to create a make believe world where anything is possible. From pirates to astronauts, your kids can become whatever they want, using their playhouse as a backdrop for their next adventure.
That isn't to say that kids can't make believe without a playhouse… my kids created some of the most wonderful adventures using sticks and old patio furniture… but it certainly makes it easier. And, from one parent to another, a playhouse is a lot nicer to look at after their done playing than a discarded pile of sticks and old patio furniture. Just saying.
Finding the Right Playhouse for Your Kid(s)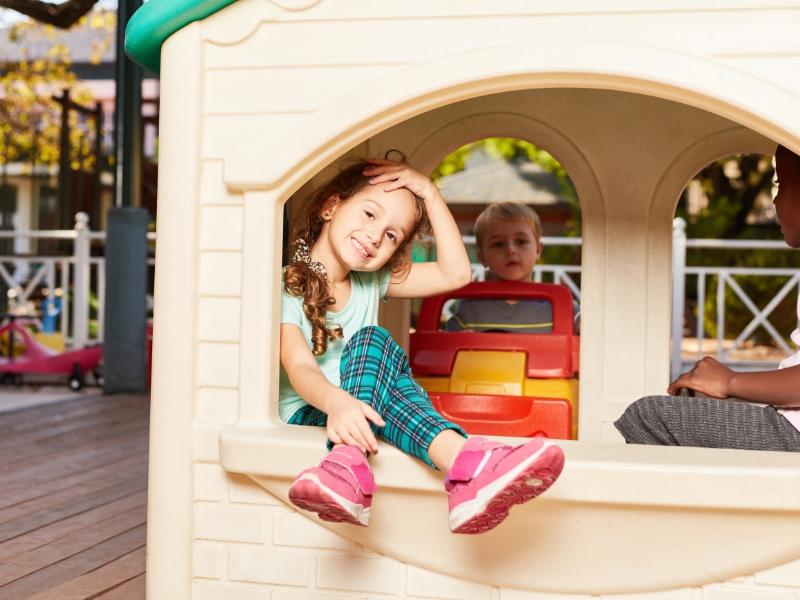 Which kids playhouse you choose will depend a lot on your own child, your back yard, and how much you can afford to invest in your child's imagination and development.
If you have the space and can afford it, there are some truly amazing kids playhouses that can set you back around $2,000.
If your space and budget are on the tighter side, there are affordable options starting at less than $150.
Our retail partners at Wayfair offer a fantastic collection of kids playhouses for all budgets. You can go for the simple yet fun basic models all the way up to the deluxe models that could practically be a guest house (for very small people).
Please note that we do have an affiliate relationship with Wayfair, so Art & Home may receive a small referral fee for any purchases made. That fee, at no cost to you, helps support Art & Home so that we can continue finding unique and wonderful products and ideas to share with our readers!
Shop Kids Playhouses