I remember the delight of colorful painted Easter Eggs when I was a child, and I remember it fondly. Dipping the eggs and making swirls and lines and creating delightful treats that were beautiful to look at… even if the inside was just a hard boiled egg.
However, I never even imagined the intricate beauty that was being created year-after-year in some stunningly beautiful and unique hand-painted Easter Eggs.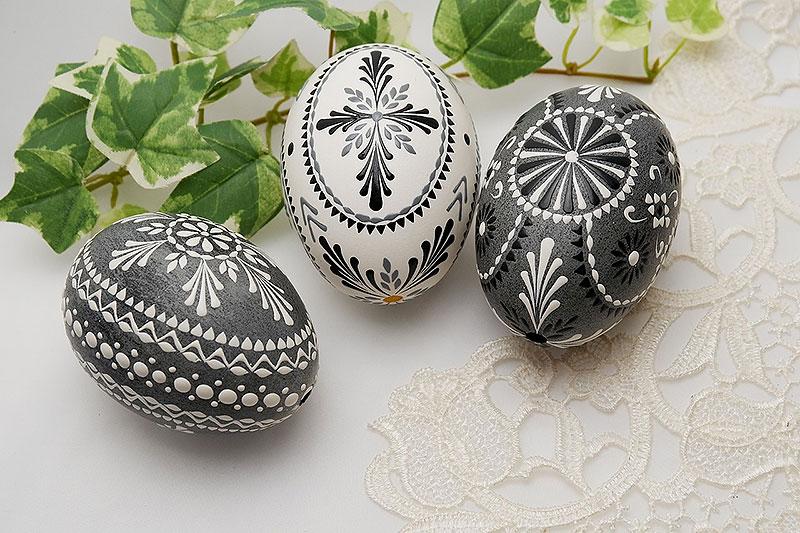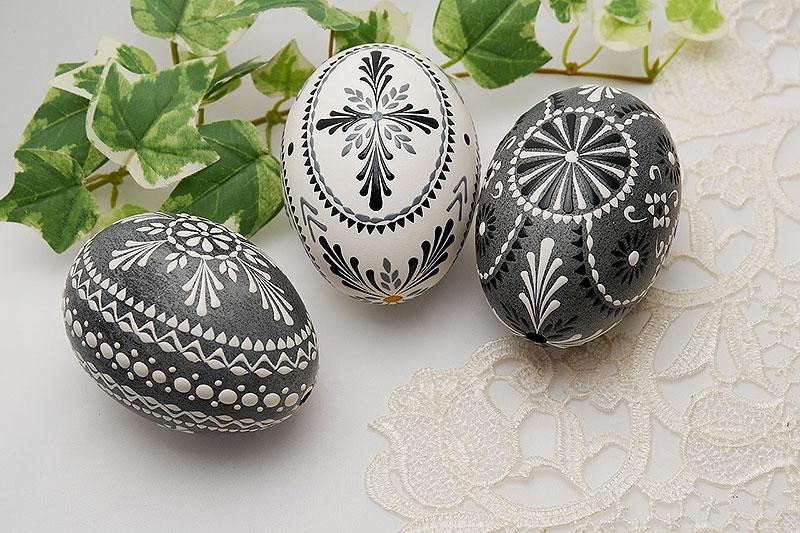 The tradition of hand-painting hard-boiled eggs goes far beyond my memories of an Easter celebration, and – in fact – pre-dates Christianity itself.
For thousands of years, many cultures including Iranians, Romanians, and Sorbians and others have decorated eggs during the spring because the egg is known as a symbol of birth and new life.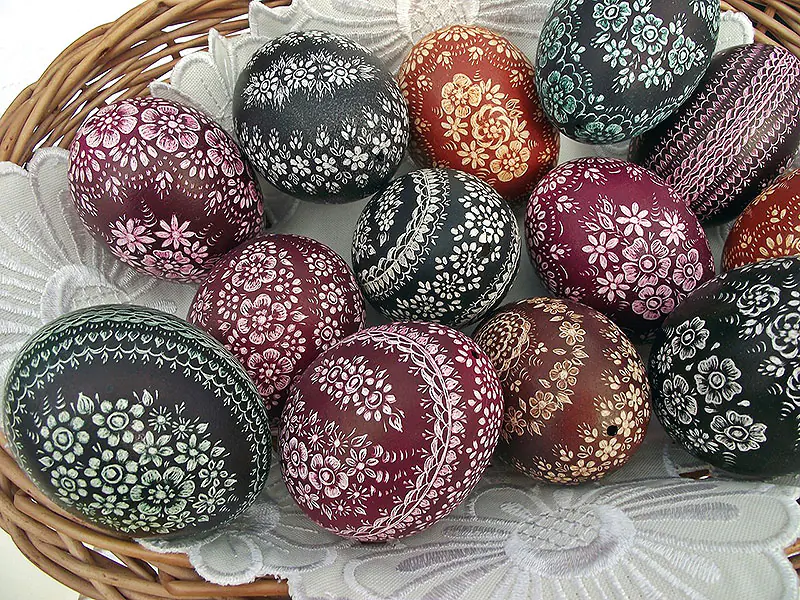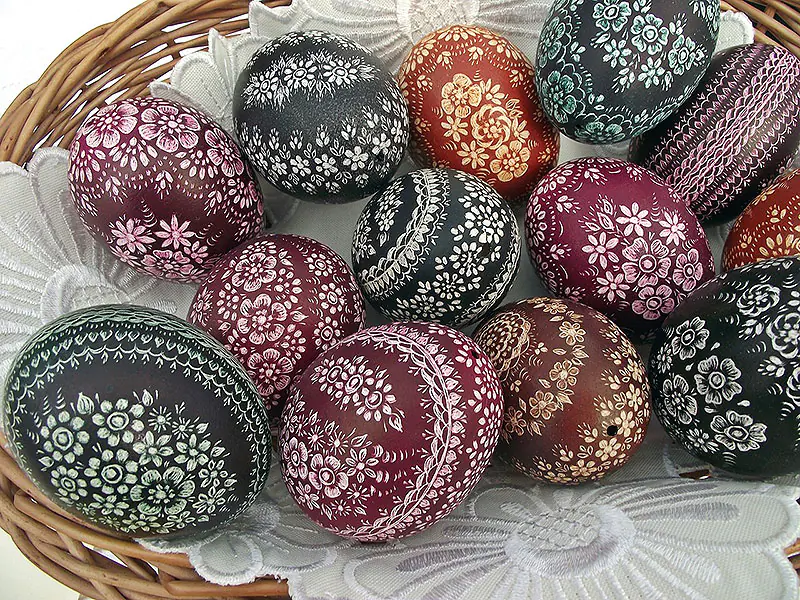 These hand-painted eggs have a wonderfully intricate but traditional design that is truly beautiful to look at and almost a shame to crack open and eat.
To help celebrate this beautiful tradition, that is as much as part of our lives today as it was when I was a child, Art & Home has pulled together a collection of some of the loveliest, most unique hand-painted Easter Eggs that we could find online.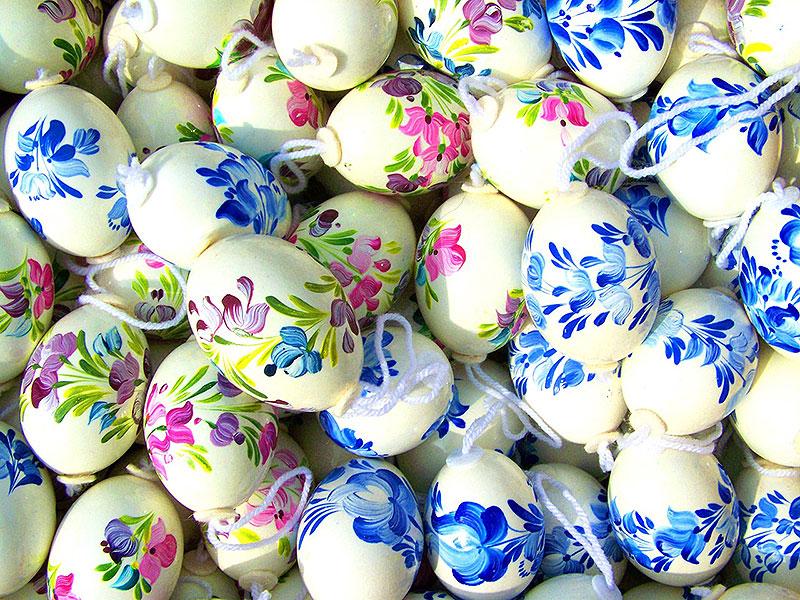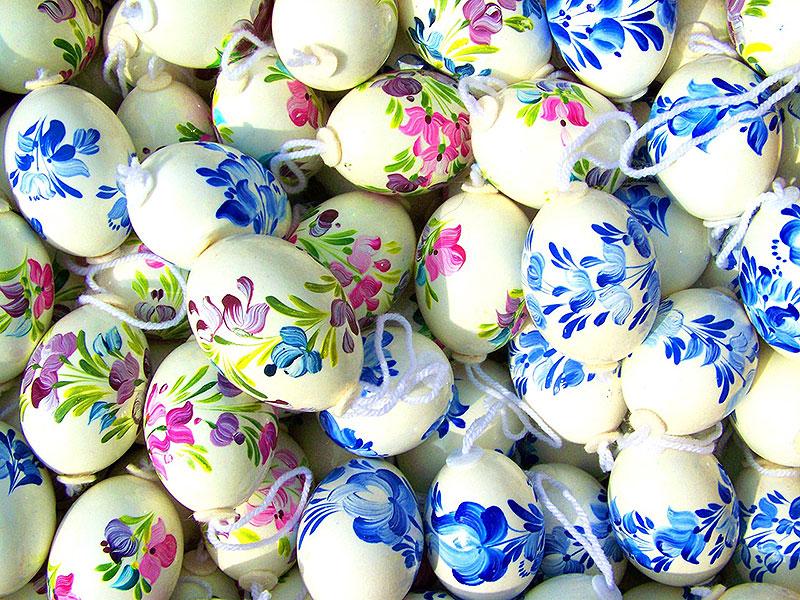 From traditional Sorbian or Romanian Egg designs, to classic American favorites to elegant florals and more, we're hoping that this collection will help inspire and elevate your Easter Egg Painting Game.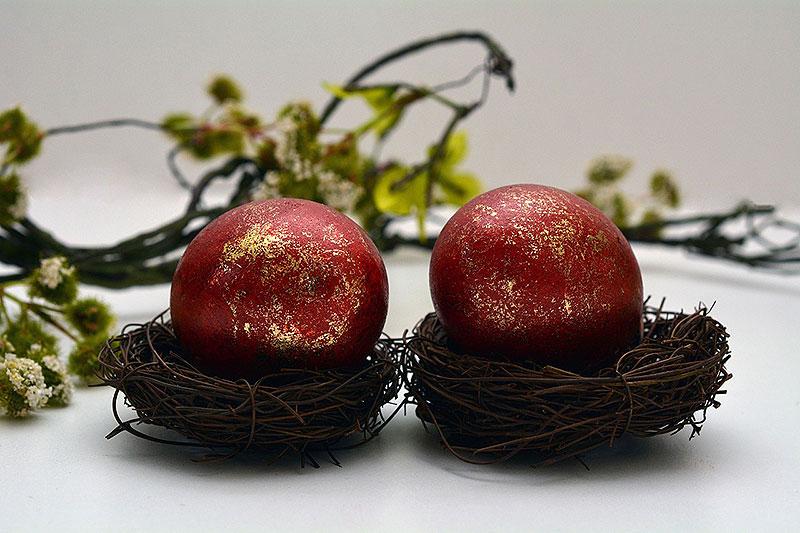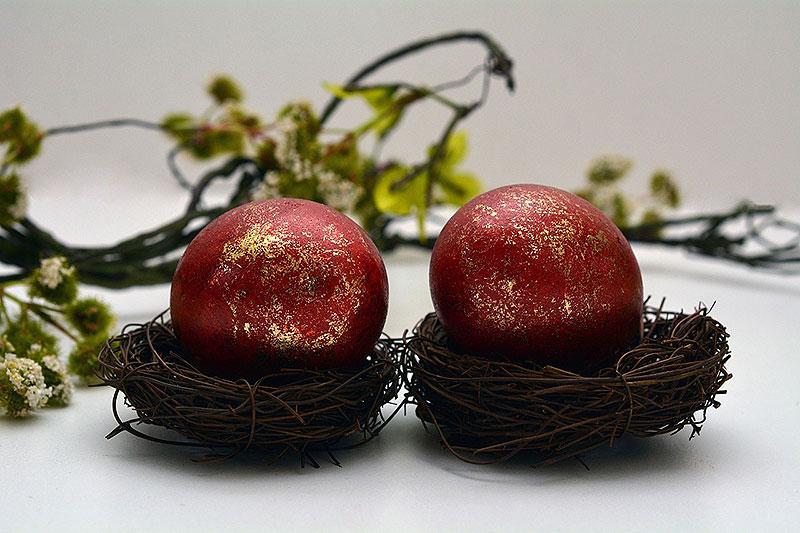 As a Home Decor enthusiast, I love the variety of designs, colors, and materials that can be used to create beautifully crafted Easter Eggs. Although the collection has been pulled together under the banner of Hand Painted Easter Eggs, some of these designs go a step beyond with additional beads, lace, and other materials that take the egg's overall aesthetic up a notch or two.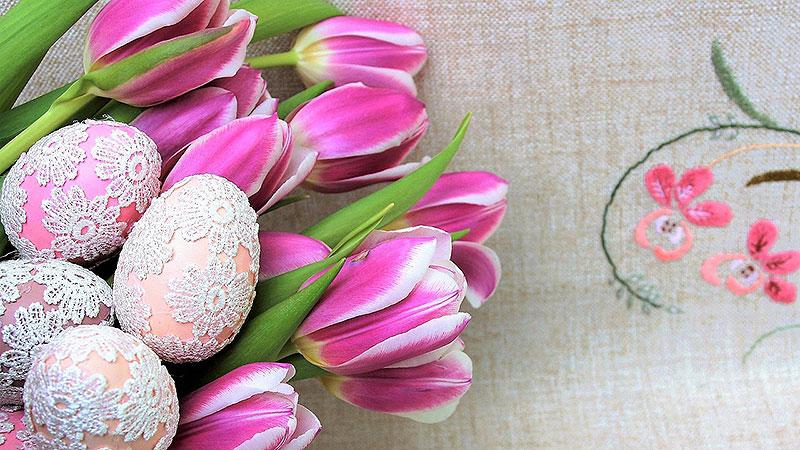 Some of the patterns are quite simple and easy to recreate.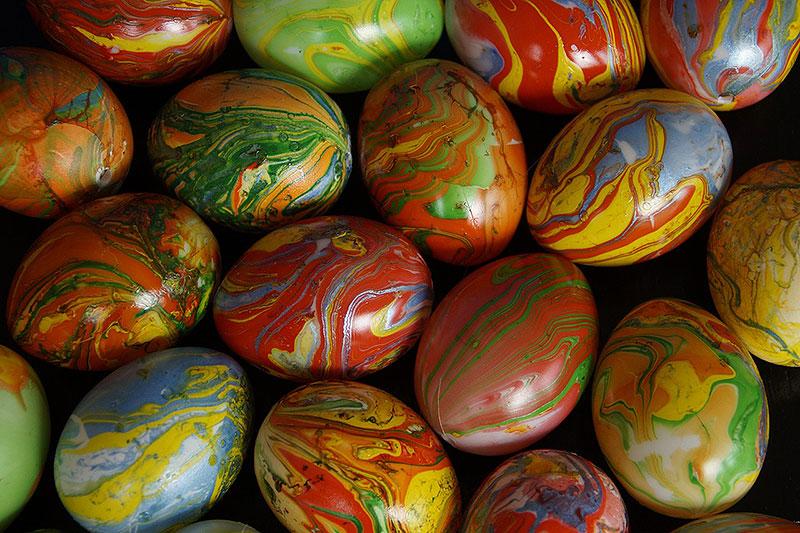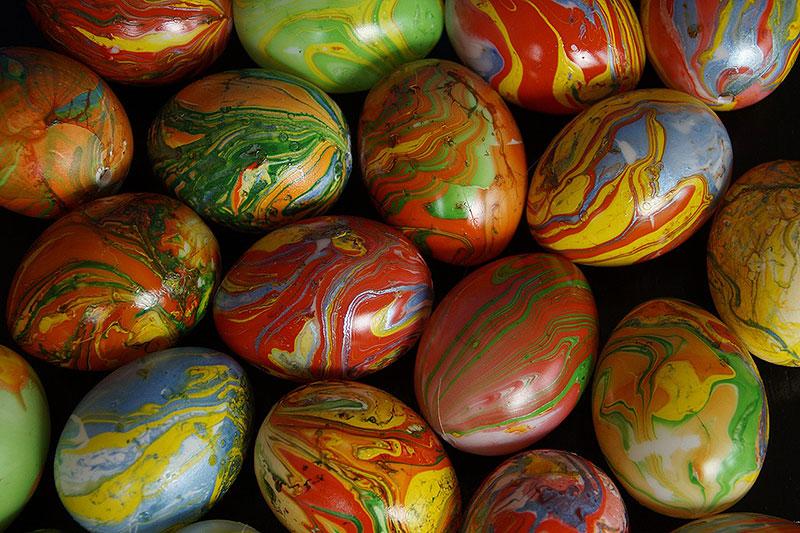 While others are wonderfully intricate, and would take many hours of painstaking work to create.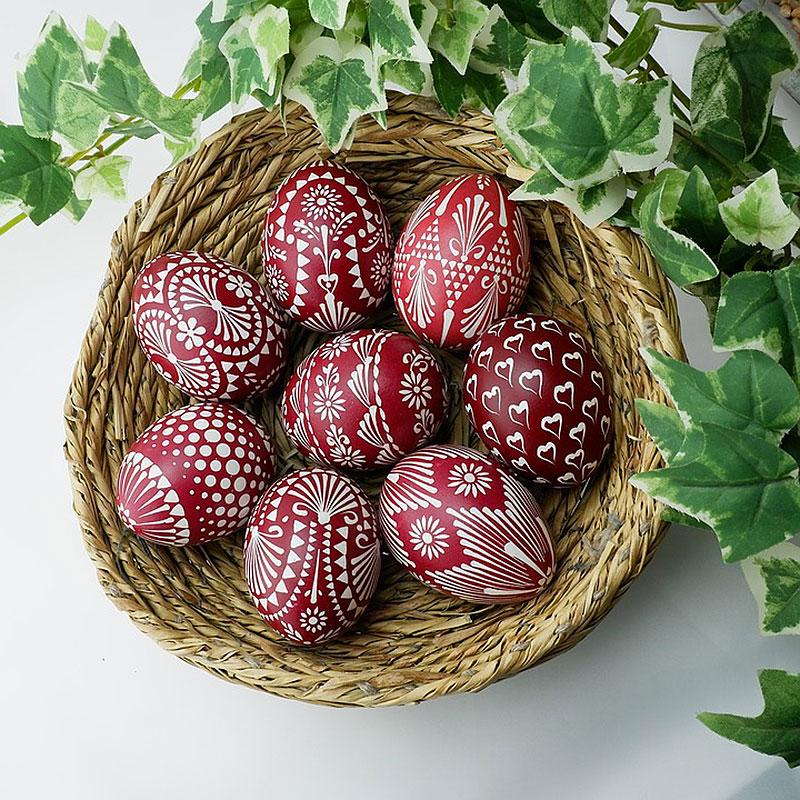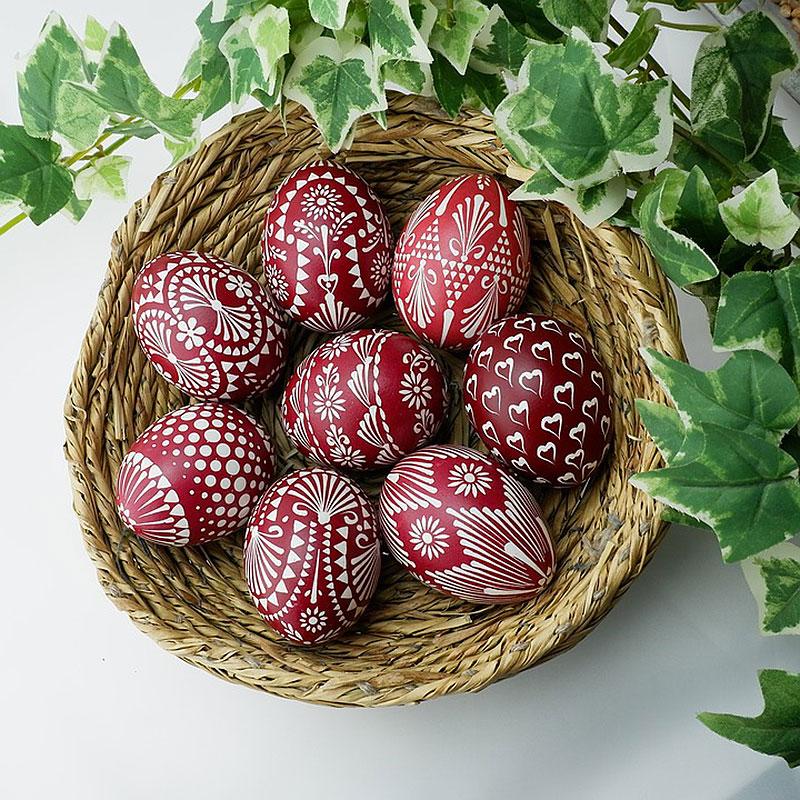 And still others take a more whimsical view on the Easter Egg with fun creations that celebrate the world around us, even if it's just reflecting a popular film franchise.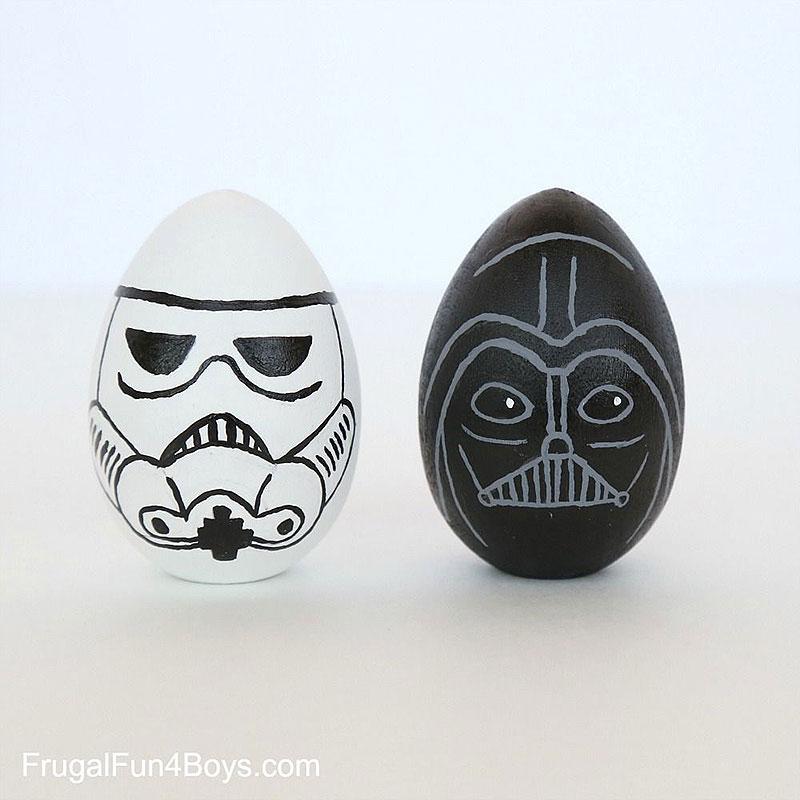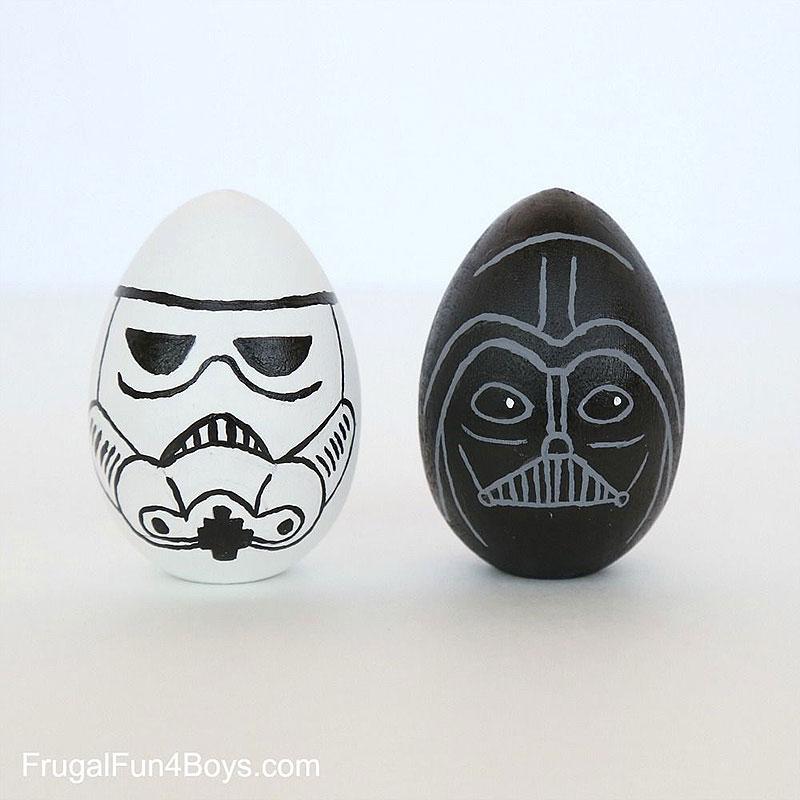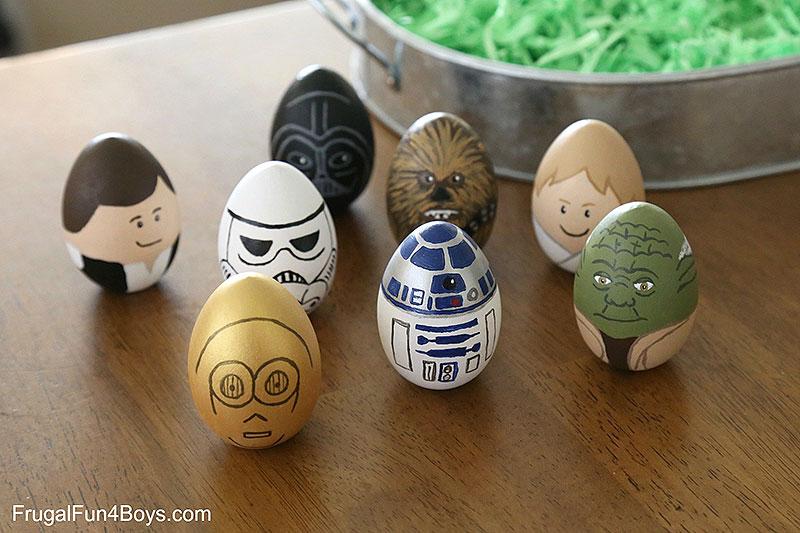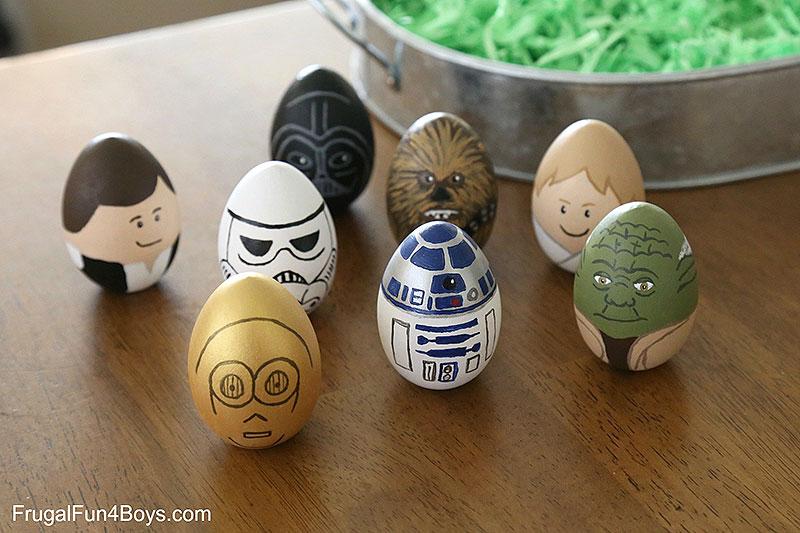 Star Wars Painted Easter Eggs from FrugalFun4Boys.com
Using Natural Dye for Easter Eggs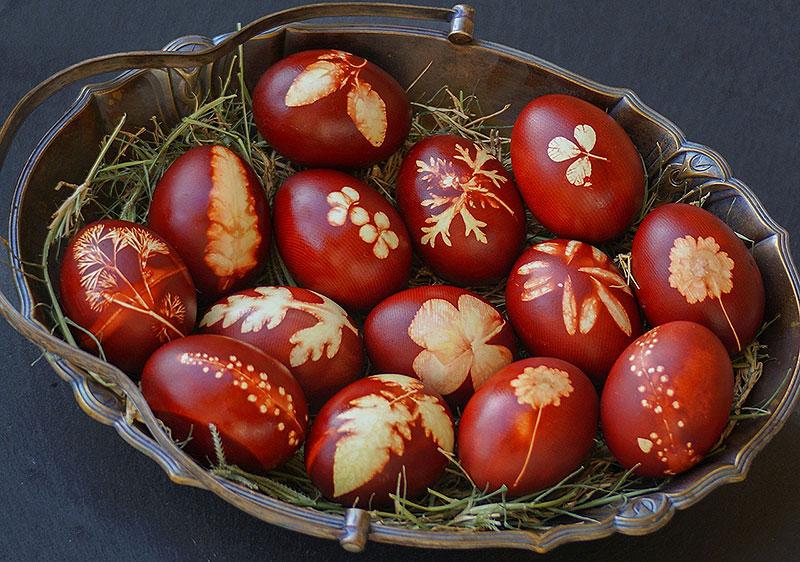 For those who want to go a more natural route for coloring their Easter eggs, there are some unique and natural ways that you can create dye for your Easter eggs that are 100% edible.
To create your own dye at home, all you need is:
1 Cup of Water (per dye color)
Natural Ingredients (see list below)
1 Tablespoon of distilled vinegar
Neutral oil (such as vegatable or grapeseed oil)
| COLOR | NATURAL INGREDIENT |
| --- | --- |
| Blue | 1 cup chopped purple cabbage |
| Lavender | 1 cup red onion skins |
| Orange | 1 cup yellow onion skins |
| Pink | 1 cup shredded beets |
| Yellow | 2 tablespoons ground tumeric |
| Lavender | 1 bag Red Zinger Tea |
| Light Brown | Coffee grounds (enough to make a strong cup of coffee) |
Colors above are based on using white eggs, colors will darken / differ if using brown eggs.
Making Your Own Egg Dye
Add water and dye ingredients listed above to a saucepan and bring it to a boil.
Reduce heat and simmer for 15 – 30 minutes until the color is deep enough (a few shades darker than the color you want on the eggs).
Allow the dye to cool to room temperature
Strain the liquid dye to remove any remaining food particles
Stir in 1 tablespoon of vinegar per full cup of strained dye
Once your dye is ready, you can dip, soak, or pour the cooled dye over them to create your own delicious designs. Make sure to let them sit in the fridge for at least 30 minutes to allow the dye to set. The longer you let the eggs sit in the dye, the deeper the color will turn out.
Plus, you can mix and match these dyes to create additional colors (remember, yellow and blue make green).
You might also want to check out this amazing tutorial post on how to make beautiful Easter eggs naturally using onion skins!
Some Amazing Easter Egg Designs
So, without further ado, here are some of our favorite painted Easter egg designs. We hope you enjoy discovering them as much as we did.
Plus, we found a few other beautiful pieces on other publications that we had to share with you!
So, whether you are going to tackle one of these intricate and beautiful designs, or stick with the classic swirls of pastel colors… remember that the most important thing about Painted Easter Eggs is who you enjoy them with!