Container gardening is becoming more and more popular each year. There are many benefits to this type of gardening, which is why it is growing in popularity.
In this blog post, we will discuss some of the benefits of container gardening and why you should consider it for your garden.
One of the best things about container gardening is that it allows you to grow plants in small spaces without having to worry about soil contamination. Container gardens are typically made up of pots or containers filled with dirt and planted with annuals, perennials, and/or other types of flowers or herbs.
Container gardeners use these tools because they do not want their plants exposed to harmful chemicals such as pesticides, herbicides, and fungicides found in traditional gardens. Container gardening also saves water by using less water than a regular garden would require due to its compact size (i.e., one gallon per plant). And finally, maintaining good drainage when growing indoors isn't always easy but it's possible!
And lastly, Container Gardening is great for small patios, decks, or balconies. You can place Container Gardens almost anywhere and they come in all shapes and sizes! If you are looking for a beautiful addition to your outdoor living space that is low-maintenance and drought-tolerant, Container Gardening is the way to go!
Container gardening is becoming more and more popular each year because it offers many benefits that traditional gardening does not. Some of these benefits include:
Container gardening saves water by using less water than a regular garden would require due to its compact size (i.e., one gallon per plant).
Container gardens can be placed anywhere, even on patios or decks where there isn't much space available for traditional gardens because containers come in so many shapes and sizes!
Container Gardening is also great if you live in an area with fluctuating temperatures as you can often move your plants to a protected location so that they can survive through those times without being harmed by heatwaves or cold snaps.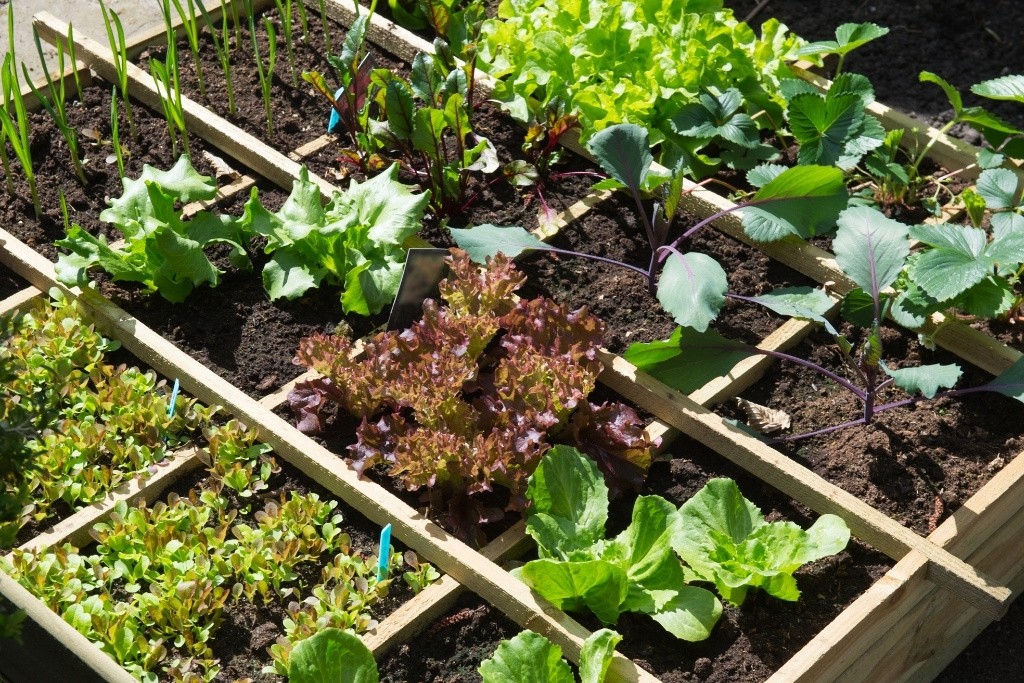 Ready to Do Some Container Gardening This Year?
All set for your first container garden this season? Before you start, there are a few steps that you can consider as a beginner.
As with most worthwhile ventures, container gardening needs some effort to make it work. However, if you take care of a few minor details, it can be quite rewarding. This article lists a few fundamental aspects of container gardening that can help you have a better start at achieving your cultivation goals.
What's in the Size?
A crucial aspect that you should be aware of is to go for plants in larger containers instead of smaller ones. The reason behind this is they resist temperature fluctuations, hold more soil, and stay moist for long. Small hanging baskets dry out quickly and need frequent watering, especially during hot days.
Various factors help decide the size of the container:
Shape and size of the plant's root system
Type of plant selected – shrub, annual, or perennial
The rate of growth
The maximum weight that the building structure will hold
It is advisable to use a large pot for mixed planting as it offers enough space for the plant roots. If you live in a hot climate, you should select light-colored containers over dark-colored ones to keep the soil cool. For colder climates, you might want to choose the dark ones to retain more warmth.
Proper Drainage
Drainage is essential irrespective of the container size as waterlogging increases plant mortality. It is advisable to select containers that have holes big enough for excess water to pass through.
The pots without holes or Cashepots are ideal for supporting heavy pots and large plants. Various other options can be beneficial for you, like:
Window boxes
Double-walled containers
Self-watering pots
Hanging baskets
The above types of containers can be handy for smaller plants that need frequent watering.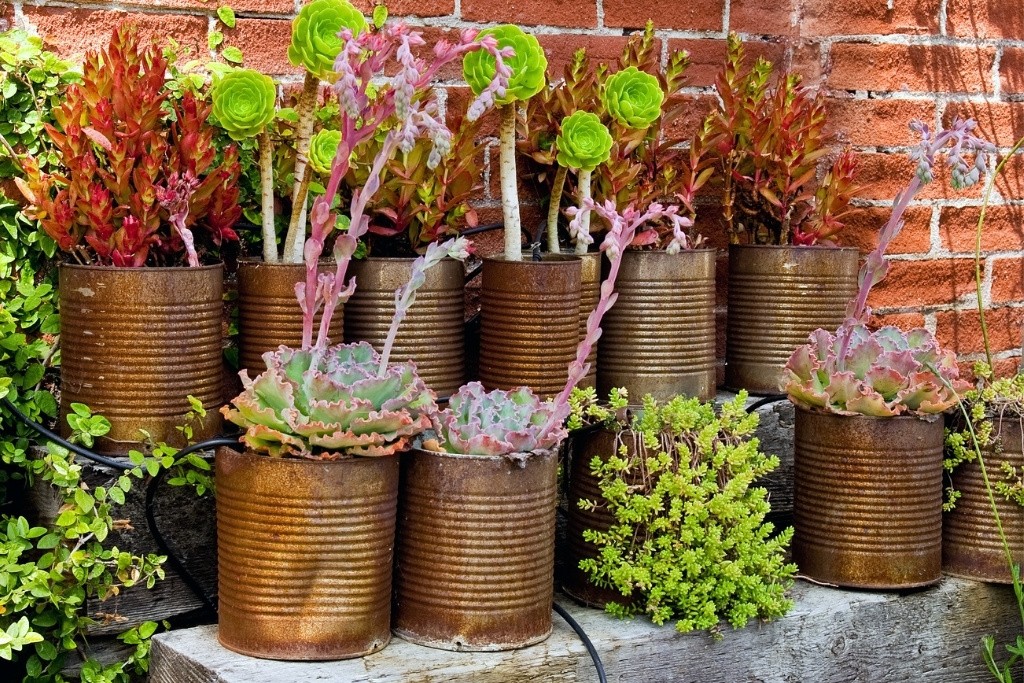 Is Container Material Vital?
Each type of container has its advantages and disadvantages. You should evaluate all these pointers based on your geography and other physiological conditions to finalize the ideal option for you.
Clay or Terracotta
Containers made of clay or terracotta look very attractive but are prone to breakage. Thawing or freezing damages them easily. They are not suitable for shrubs or hardy perennials that remain outdoors all year round.
Cast Concrete
Cast Concrete is a durable option and comes in various styles and sizes. You can keep them outdoors in all weather. You can also take up a DIY project to make a few attractive ones yourself.
Plastic and Fibreglass
These options are relatively inexpensive, lightweight, and are available in various sizes and shapes. You should choose flexible, sturdy options and avoid the thin, stiff ones, which can turn brittle later.
Wood
It is a natural-looking option that helps protect the roots from rapid temperature fluctuations. You can build these by yourself too. You can opt for the rot-resistant varieties of wood, like locust or cedar, or even treated pine. The molded options with wood fiber are inexpensive and sturdy.
Apart from these, metal options are also available. However, they expose the roots to rapid temperature fluctuations as they conduct heat, so may not be the best for plant roots.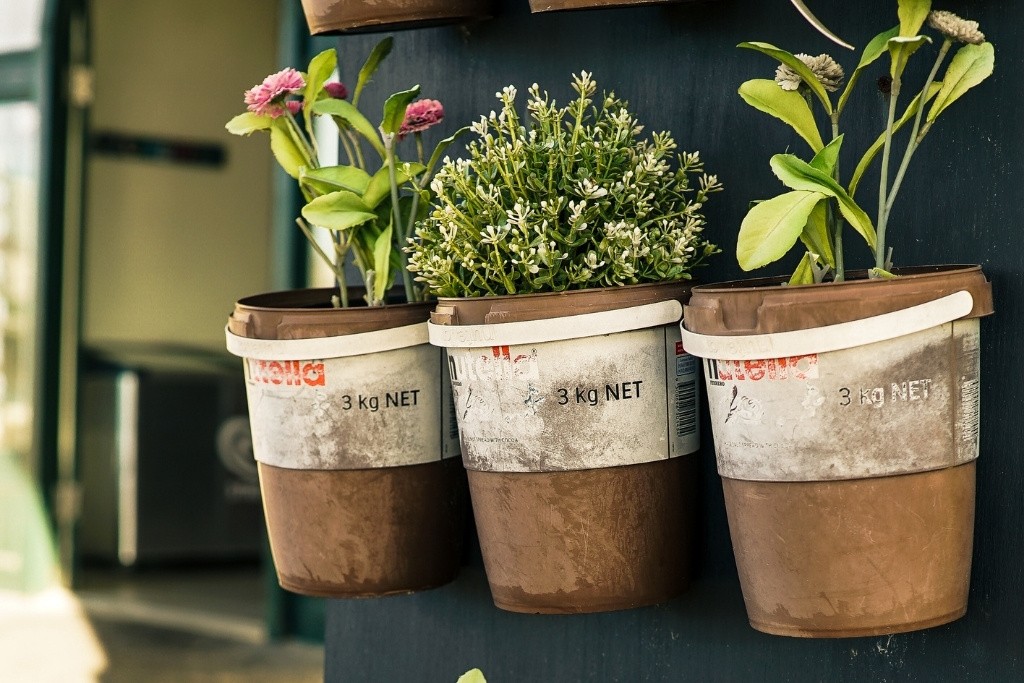 How to Prepare the Container?
The weight of the container increases once it fills up with soil. Therefore, you should move it into position before pouring the soil mix and planting. If regular watering is a concern, you should arrange a shade to cover the plants during the hottest part of the day. It reduces the moisture need significantly.
Base
Drainage holes are crucial for the containers but covering them is not necessary. If you use gravel or pot shards, they can block the holes. You can use a newspaper or paper towel to cover the hole before putting the potting mix. You can use styrofoam if your container is too deep.
Soil
Houseplant soil mixture is ideal for containers up to 1 gallon in size. A coarse soilless planting mixture is best for large containers as it maintains air and water balance. You should avoid the dense plain garden soil. The soil should be moist uniformly before you start planting.
Planting
For a mixed container, the spacing requirement will not be a concern. You can prune the plants as they fill in. You can choose to add here:
Basil
Swiss Chard
Agastache foeniculum
Dusty Miller
Plume flower
Ornamental Cabbage
Fuchsia
Kale
You can add a few tall plants to add some height, as, without them, your container garden will look one-dimensional. Some options that you can consider are:
Hibiscus
Common boxwood
Bougainvillaea
Monterey cypress
Agave
Elephant Ear
As you can see, the above pointers can help you create a better container garden. A crucial aspect that you should not miss is to keep space in between for watering your plants and maintenance. You can also add furniture to sit back and relax.