One of the most popular premiums wood, teak furniture is well known for its rich golden color, stunning grains, and resistance to the elements.
However, because of its high demand and limited supply, the cost of teak wood has become prohibitive to many, which has led to the rise of its "wood cousin" Suar Wood.
The Pure Elegance of Teak Wood Furniture
For those who can afford it, teak wood furniture is the obvious choice, based on its elegance, beauty, and durability. Beyond that Teak Wood Furniture possesses natural properties that no other woods possess, not even Suar Wood.
Genuine Teak (the technical name, which most people never use, is Tectona grandis) comes from Myanmar; a country of 51 million people in Southeast Asia, formerly known as Burma. The forests of Myanmar contain nearly half of the world's naturally occurring teak trees. Although Teak has also been cultivated in other parts of Southeast Asia, it is considered by many to be inferior to the genuine Burmese Teak.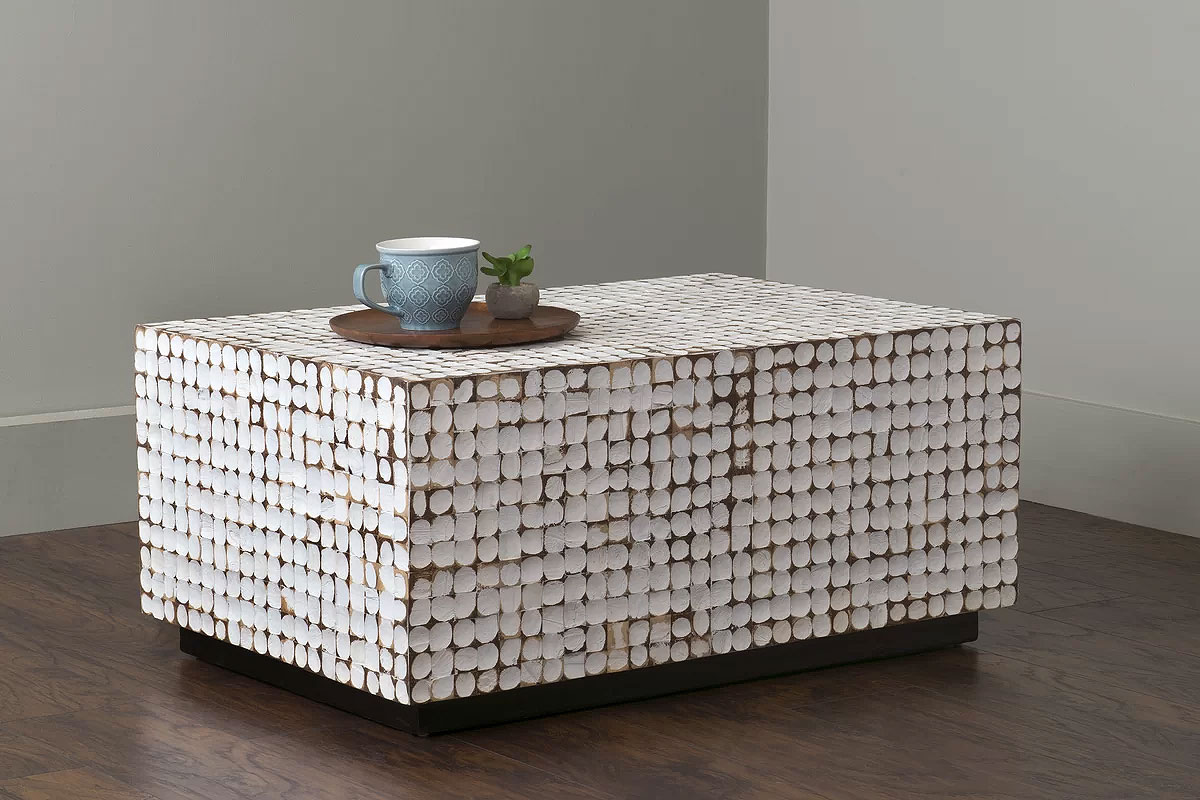 Image: Sherlyn Solid Teak Distressed Coffee Table
Teak was never a cheap wood to start with, and it has become increasingly more expensive in recent years. Government regulations in the area have led to a decline in logging in order to preserve the country's ecology. However, these restrictions have also caused the price of Teak Wood Furniture to increase substantially.
One of the reasons Teak is considered to be more valuable than other hardwoods is the organic structure of Teak. There is an abundance of natural oils and rubber locked right into the tight grain of the teak wood, far more than your typical hardwood. Teak also does a better job of retain these oils and its rubber even after being processed and kiln dried. Because of these unique characteristics, teak has more natural weather-resistant properties than nearly every other type of wood.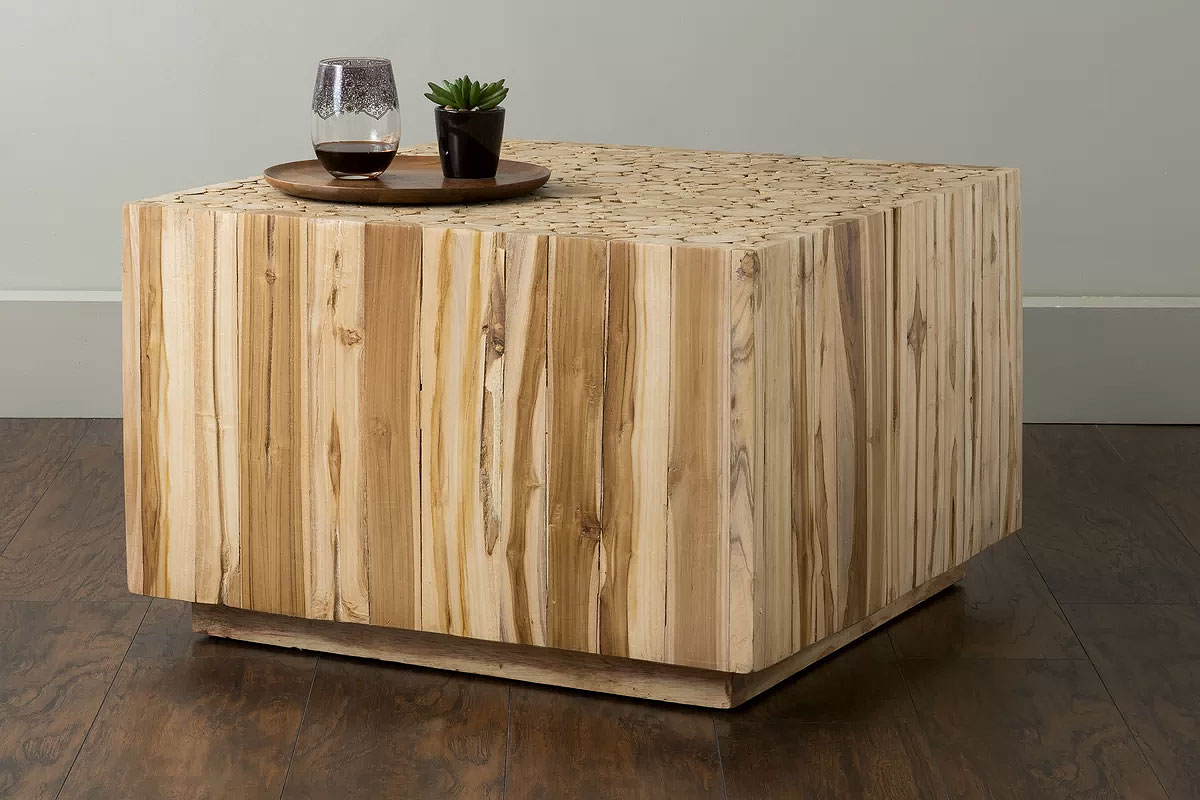 Image: Augusta Teak Wood Coffee Table
There is an old saying… you get what you pay for… and that saying certainly applies to Teak Wood Furniture.
Salvaged & Reclaimed Teak Furniture
Since it can take around 80 years before a teak tree planted today is ready to be harvested and used to create stunning teak wood furniture, new teak is becoming increasingly hard (and expensive) to procure. This is one of the reasons that old teak is often reclaimed to create new pieces of furniture.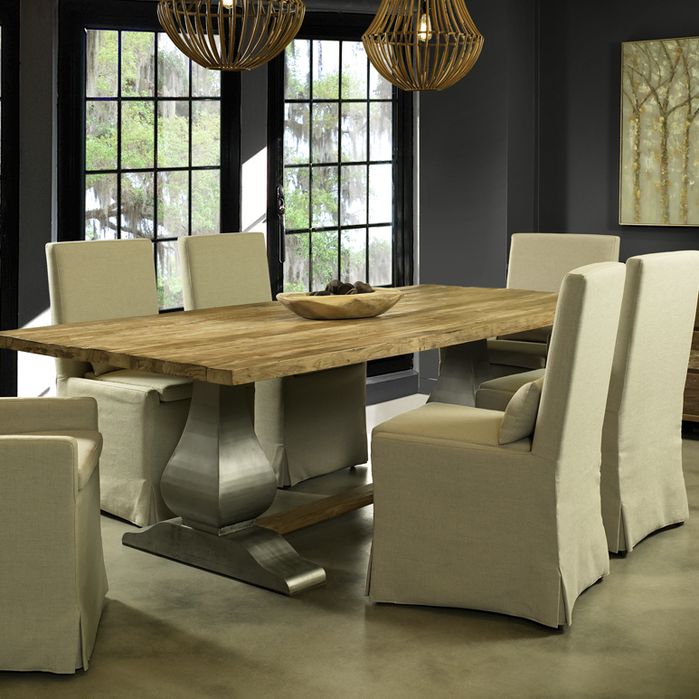 Image: Sunikka Reclaimed Teak Dining Table
Not only is this practice economically and ecologically more practical, these stunning pieces maintain all of the same durability and beauty of original teak wood furniture pieces. Plus, teak that is reclaimed from old buildings, boats, furniture, and the likes, carry a certain addition of historical charm, even as they are given new life as furniture.
The Affordable Beauty of Suar Wood Furniture
For those who find the cost of Teak wood furniture just slightly out of range, Suar Wood offers a uniquely beautiful alternative.
Image: ChicTeak | Suar Dining Table
Similar in visual style to Teak, Suar wood furniture is also known for its beauty and durability. However, because of its affordability & sustainability, suar wood is often used to create economical versions of Teak furniture. Unique to Suar are slightly more exaggerated grain patters that can create some of the most stunning pieces of eye-catching Suar wood furniture.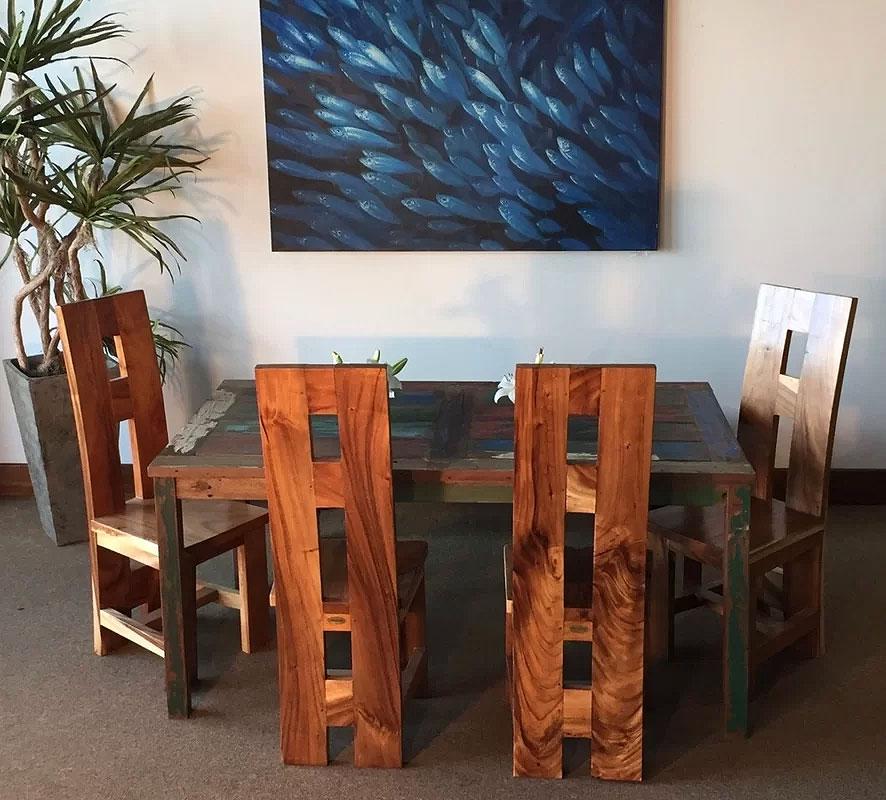 Image: Madeira Suar Dining Side Chair
Suar wood furniture is also more sustainable than Teak furniture. Suar trees, also known as Albizia Saman or Monkeypod trees, are very fast-growing species, which allows for sustainable cultivation. The Albizia Saman species of tree is widespread, abundant, and in no danger of extinction.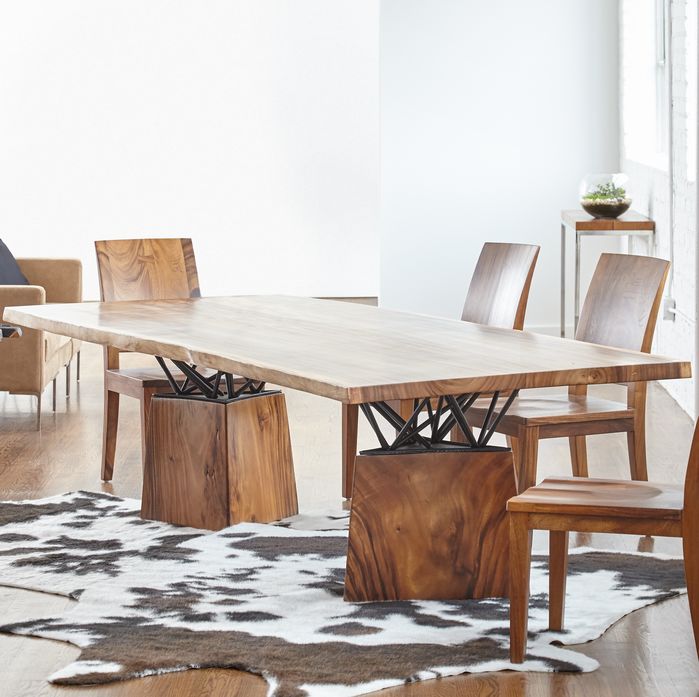 Image: Woodbrook Design | Gate Dining Table
Suar (or Albizia Saman, if you'd like to get technical) was originally a South American Native, but it has been spread into several other tropical countries, including Hawaii, Latin America, Thailand, and Indonesia.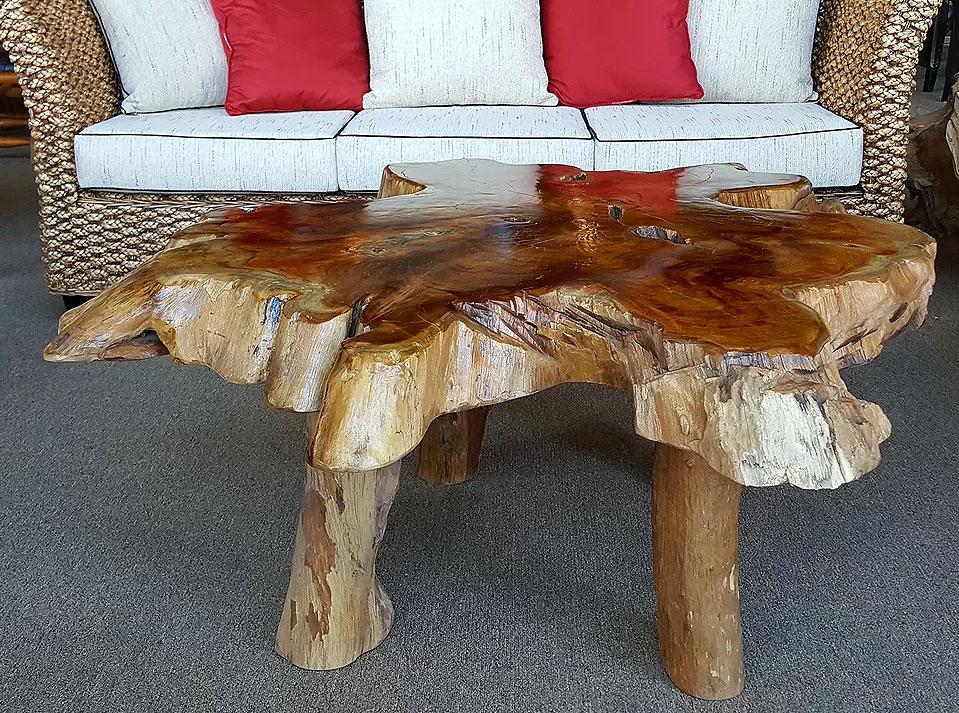 Image: ChicTeak | Brazil Suar Coffee Table
Because of the damp environment that helps Suar trees grow so strong and hardy, Suar trees need to be properly kiln-dried before being crafted into stunning furniture pieces. Moderately heavy but extremely strong, properly dried Suar wood furniture is highly resistant to decay and dry-wood termites.
Teak Wood vs Suar Wood Furniture: A Beautiful Choice
Both teak and suar wood have their advantages and disadvantages when it comes to crafting fine wood furniture. In the end, if you can afford it – we would ALWAYS recommend Teak over Suar… plain and simple.
However, if you love the look of Teak but it's simply too far out of your price range, then Suar Wood is a reasonable & beautiful option.
You really can't go wrong with either, so the choice is yours.