If you love Sunflowers, you're going to adore these beautiful sunflower tapestry wall hangings. Perfect for adding a touch of floral sunshine to your walls.
Sunflowers are a romantic and wonderful symbol of unconditional love, spiritual strength, and unwavering loyalty. Perhaps that is because of the majestic images of Sunflowers stretched toward the sky, with their vibrant yellow petals soaking up the summer sun. The way that sunflowers always appear to be facing the sun is also why many people associate sunflowers with a sense of adoration.
Sunflowers also symbolize faith in various religions because of their resemblance to the sun. For example the Incas used sunflowers to symbolize the Sun God, and brought them to temples as a symbol of worship.
Plus, they seem to radiate a sense of pure joy and happiness that you cannot help but be impacted by. That's probably why they are known as the Happiest Flower on Earth!
Sunflowers typically bloom throughout the summer and early fall, usually for about 20 days in total. The sunflower blooms are a favorite among bees and help to pollinate the flower and fertilize the seeds.
One of the other wonderous aspects of the sunflower is how they always seem to follow the sun, facing themselves to the East as the sun rises and then moving slowly to the West as the sun goes down. There are several scientific explanations for this phenomenon, which detail how it is simply the plant's circadian clock & growth hormones that create the appearance that they are following the sun. But I prefer to think of it as the magic of nature.
From a decor standpoint, the oversized blooms and vivid yellows make for an appealing and dramatic accent to any home. But, because of the short lifespan of the sunflower blooms, we often have to look elsewhere for sunflower decor that we can enjoy year-round.
And that's where a sunflower tapestry comes perfectly into play. Richly woven on jacquard looms, these beautiful tapestry wall hangings celebrate the beauty of the sunflower in a way that no other art form can quite match.
The warm of the cotton threads combine with the richness of the sunflower yellows to create a wonderful tapestry that any sunflower lover will adore.
Our Favorite Sunflower Tapestry Wall Hangings
Some of Our Favorite Sunflower Quotes
As we continue to explore our enduring love of the sunflower, I thought it would be fun to share some of my absolute favorite quotes about the beauty of this majestic flower.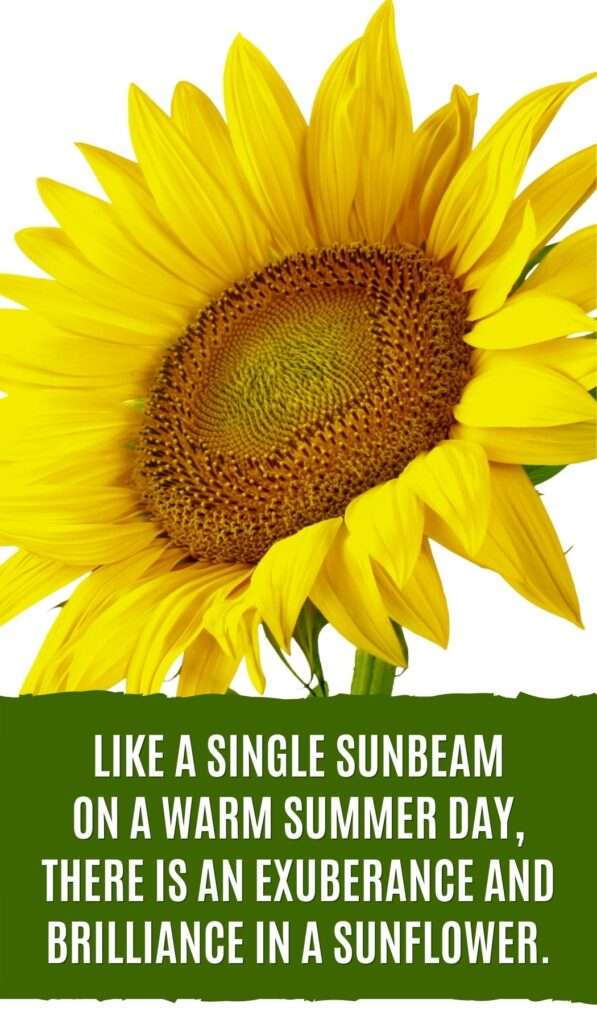 Like a single sunbeam on a warm summer day, there is an exuberance and brilliance in a sunflower.
---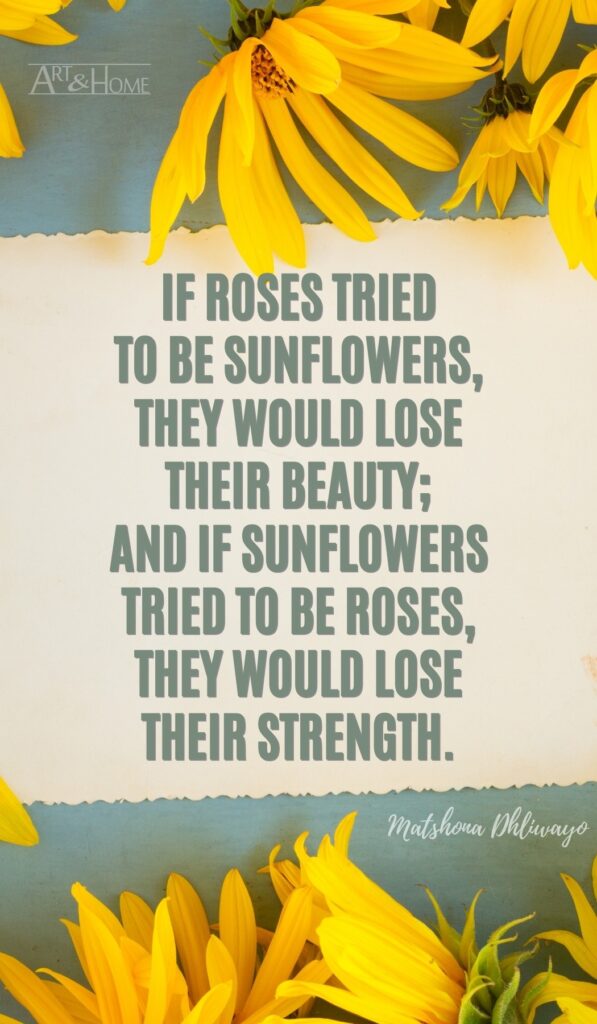 If roses tried to be sunflowers, they would lose their beauty; and if sunflowers tried to be roses, they would lose their strength.
---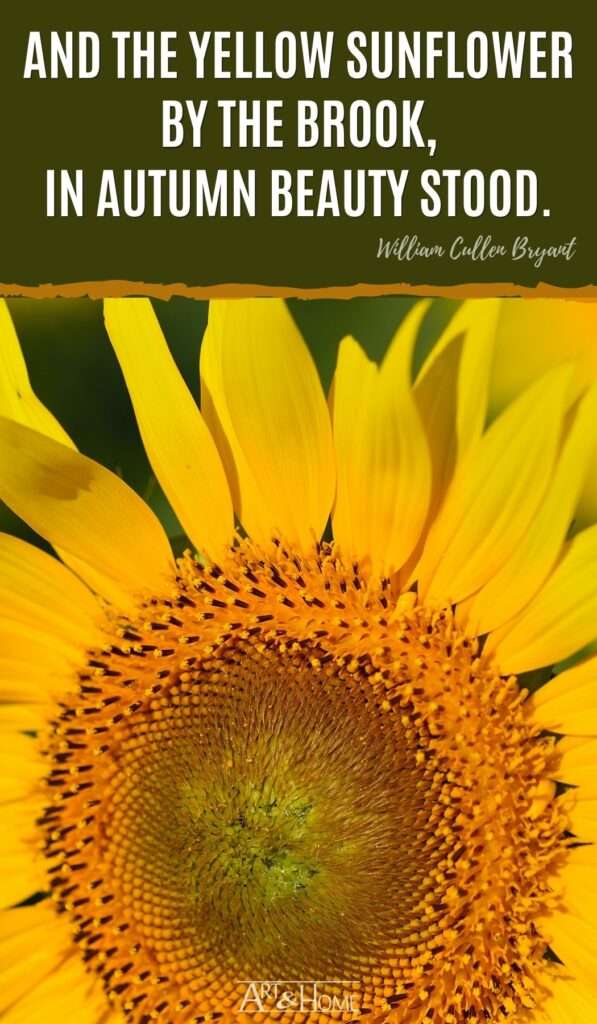 And the yellow sunflower by the brook, in autumn beauty stood.
---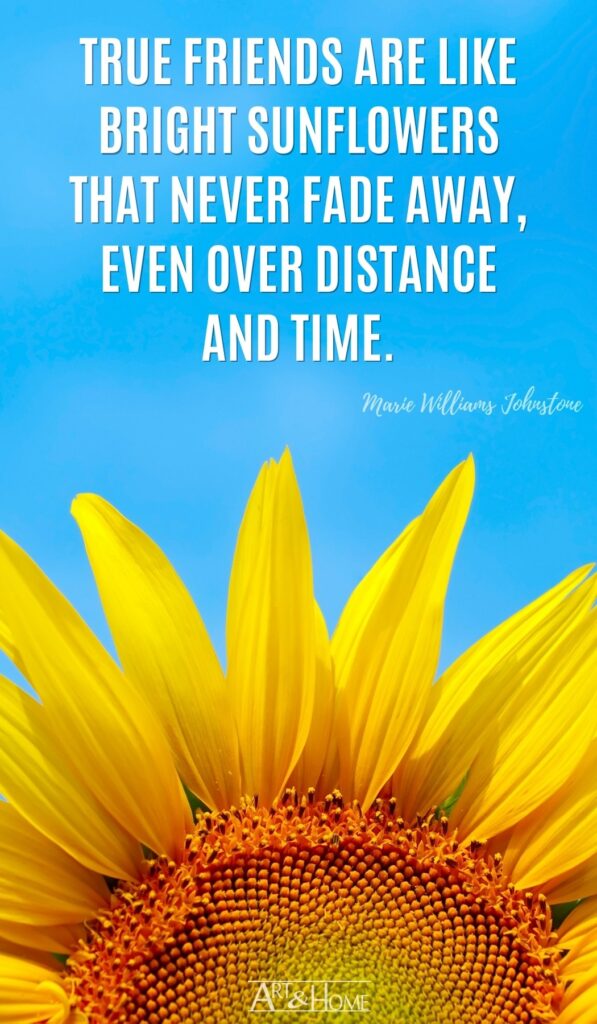 True friends are like bright sunflowers that never fade away, even over distance and time.
---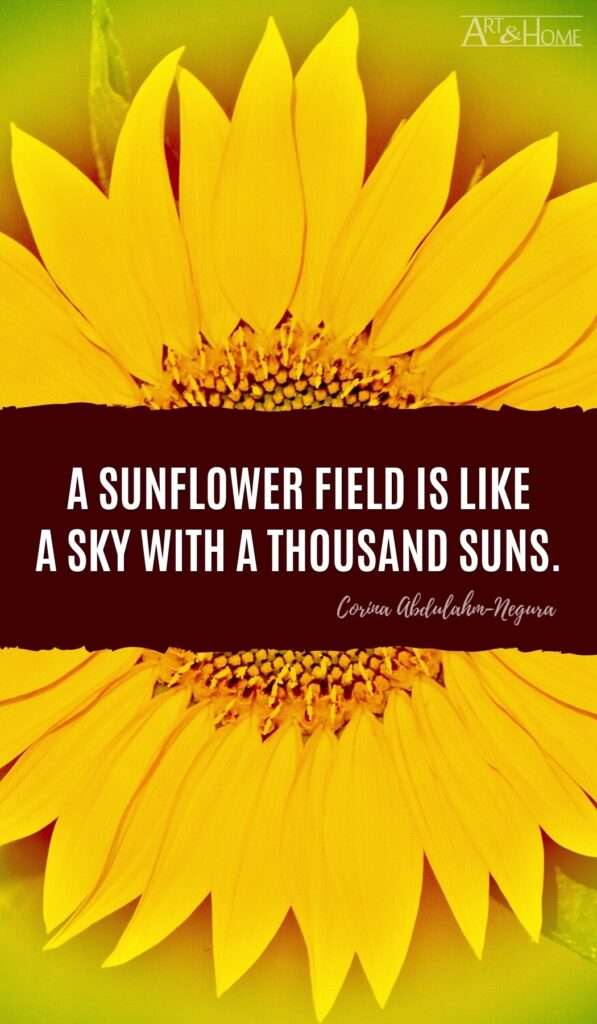 A sunflower field is like a sky with a thousand suns.
---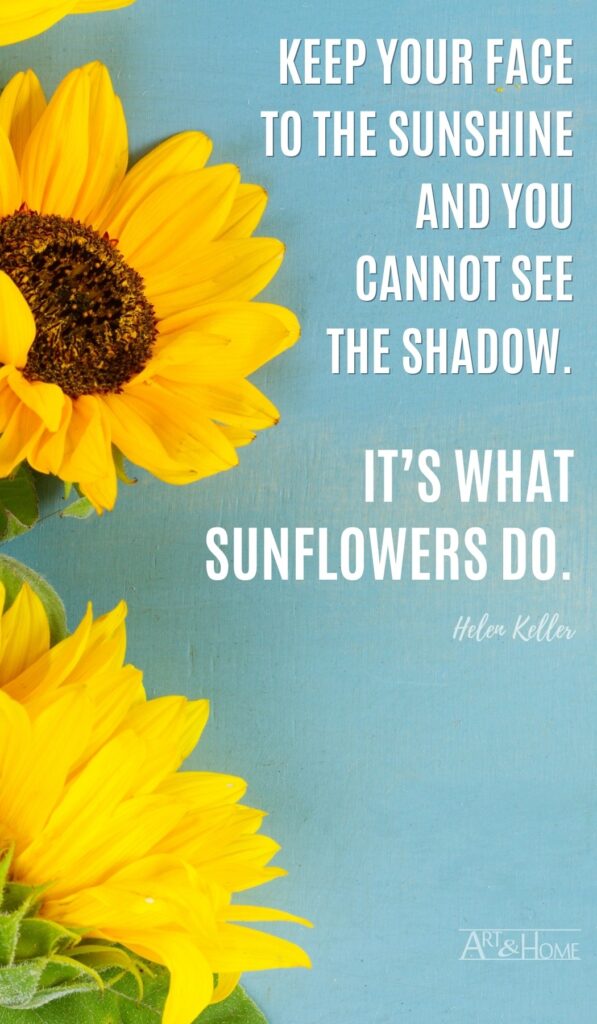 Keep your face to the sunshine and you cannot see the shadow. It's what sunflowers do.
---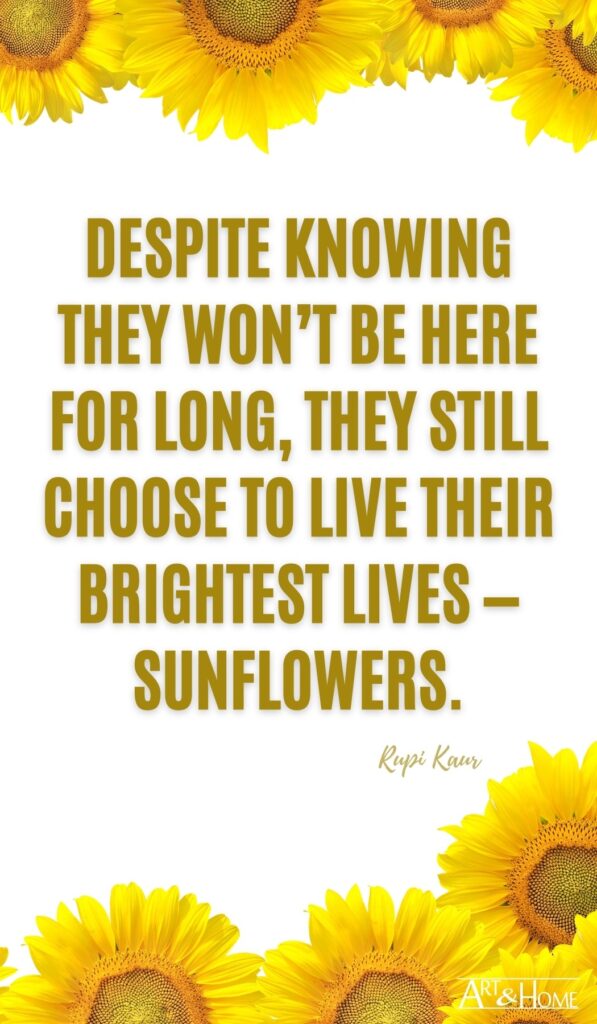 Despite knowing they won't be here for long, they still choose to live their brightest lives — sunflowers.
---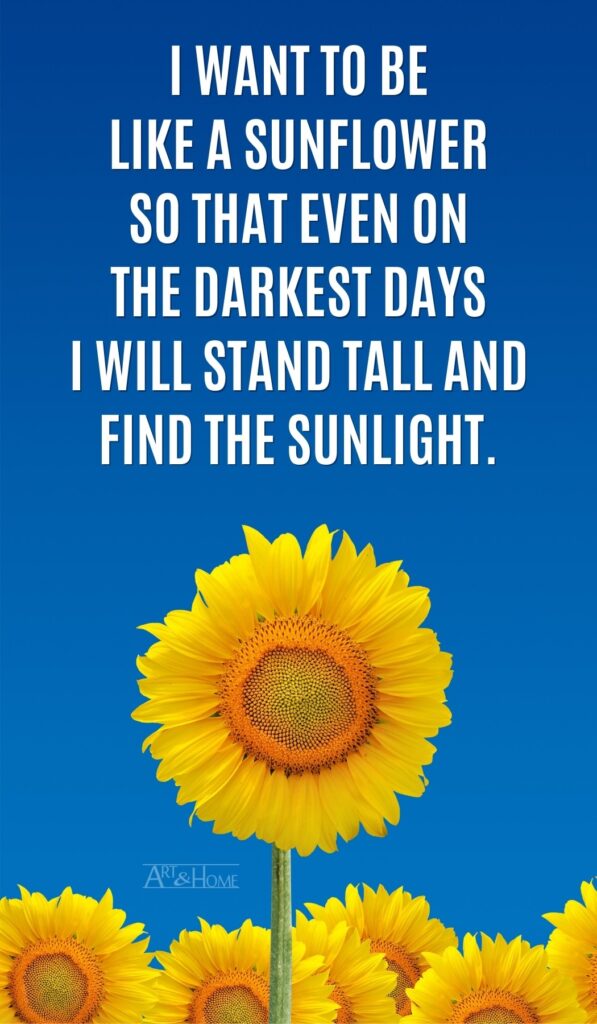 I want to be like a sunflower so that even on the darkest days I will stand tall and find the sunlight.
---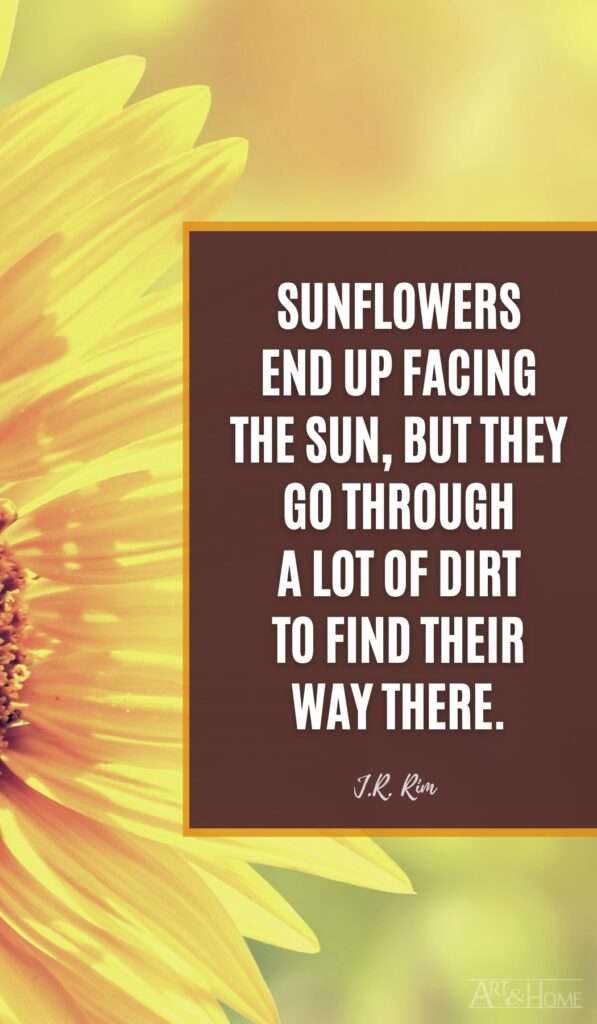 Sunflowers end up facing the sun, but they go through a lot of dirt to find their way there.
---
I hope you have enjoyed browsing these beautiful Sunflower tapestry wall hangings and that they find a very special place in your home!